The bridal industry has changed hugely over the last few years. There are lots of smaller designers offering bespoke options.
The high street has also picked up its game and there are so many of the peg options available from designers and brands.
We are sharing all the best places you can order a bridal dress or outfit online in the UK. We have covered designers and brands and even renting options.
The best places to buy wedding dresses in the UK
We are committed to providing unbiased, credible reviews so you can choose with confidence. We may earn commissions on purchases made from visiting our partner stores. Please see our policy here.
Our Top Picks
Editors choice –
Best budget –
Most unique –
Best Size Range
NEEDLE & THREAD – Best embellished
Sizes: 4 – 22 | Price range: £250 – £1000 | Style: Romantic
We're so in love with Needle and Thread and their dresses.
They are perfect for brides looking for a romantic look. They use luxurious fabrics finished with intricate details and patterns. They have a mix of ruffled textured dresses and hand embellished full of delicate sequins.
Their cape range is everything!
Inspired by classic English gardens, vintage textiles, delicate florals, and antique prints.

Needle & Thread
They have a reasonably sourced range that is gorgeous. Their size range is good and their fit is great. They have a mix of styles but pretty and romantic runs through them all.
Check out some of our favourite Needle and thread bridal options.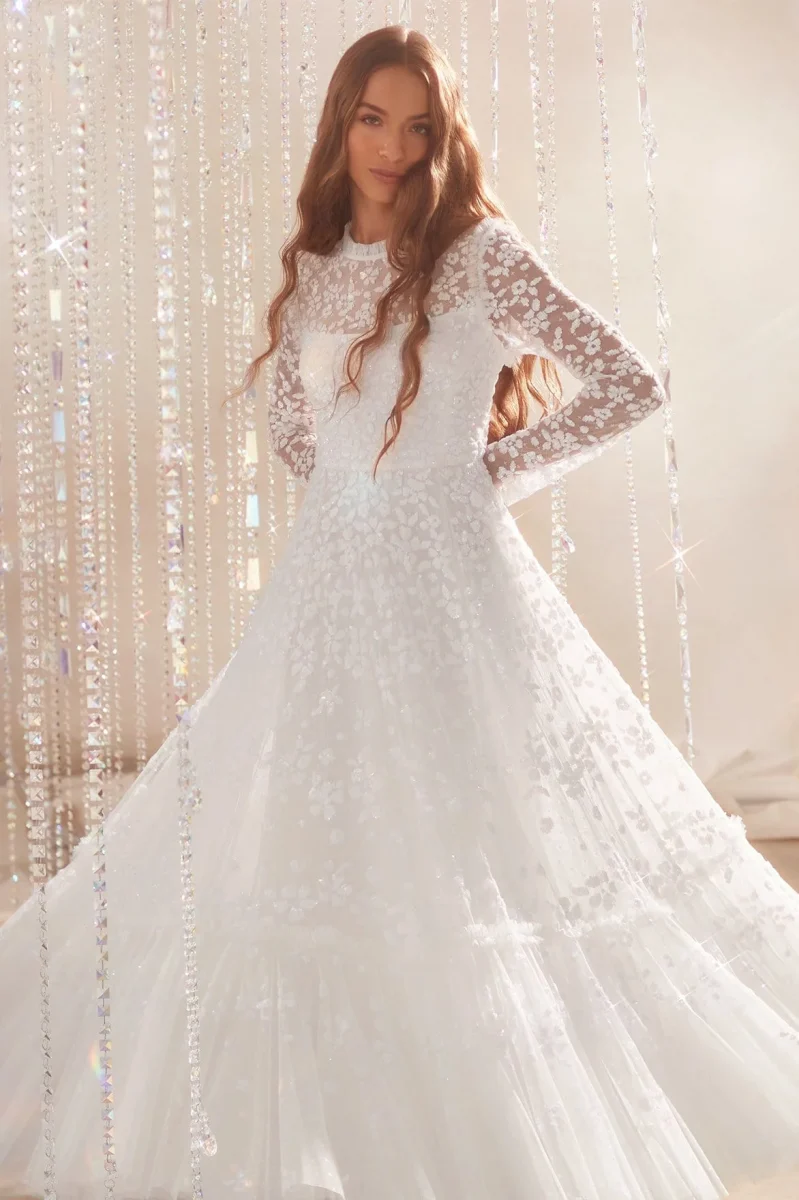 SELF PORTRAIT – Fashion forward
Sizes: 4 – 22 | Price range: £250 – £1000 | Style: Romantic
Have you come across self portrait yet? If not we suggest you get online and check them out!
We LOVE LOVE LOVE their dresses. You can absolutely repurpose their dresses. If you love lace then self portrait will not disappoint. Their modern take on lace dresses is so stylish.
You can buy them at Selfridges, Harrods, net a porter as well as their own store.
If you're a nontraditional bride then they will have some great dresses for you. Here are some we love.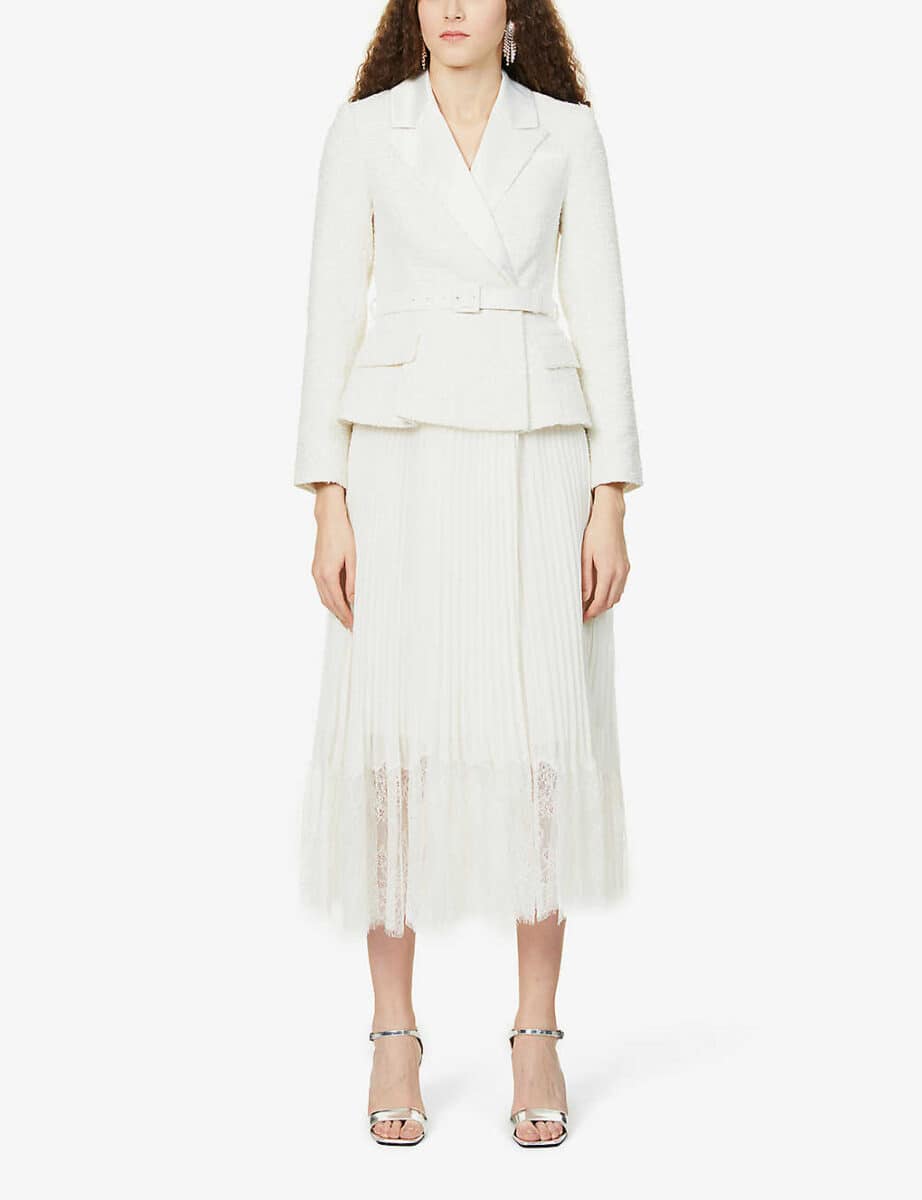 john lewis – Best Midpriced
Sizes: 4 – 22 | Price range: £250 – £1000 | Style: Romantic
John Lewis has a mix of different brands in their bridal range. It is a good choice if you want to order a few wedding dresses and see how the different styles fit and feel.
They have all styles from traditional, boho, and some modern choices.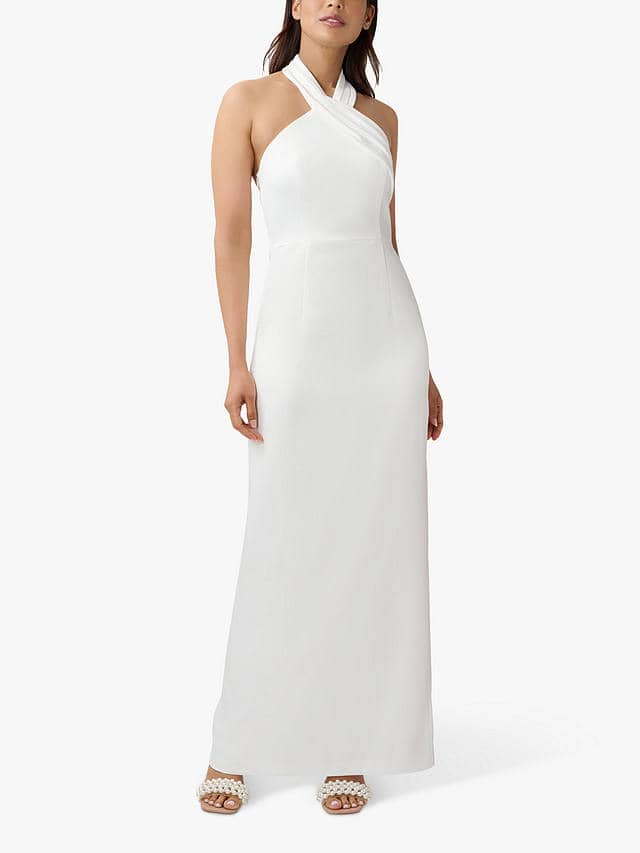 Selfridges – Best high end brands
Sizes: 4 – 22 | Price range: £250 – £1000 | Style: Romantic
Selfridges has a great range of luxury designer dresses. They have a small bridal range but they have a huge occasional range. Going for a high end designer dress is a great choice for the fashion forward bride.
Selfridges is the place to shop if you are looking for alternatives to wearing a wedding dress. They have loads of stunning bridal pantsuit options, jumpsuits, and separates.
If you are looking for a nonwhite wedding dress they have designer choices that are perfect.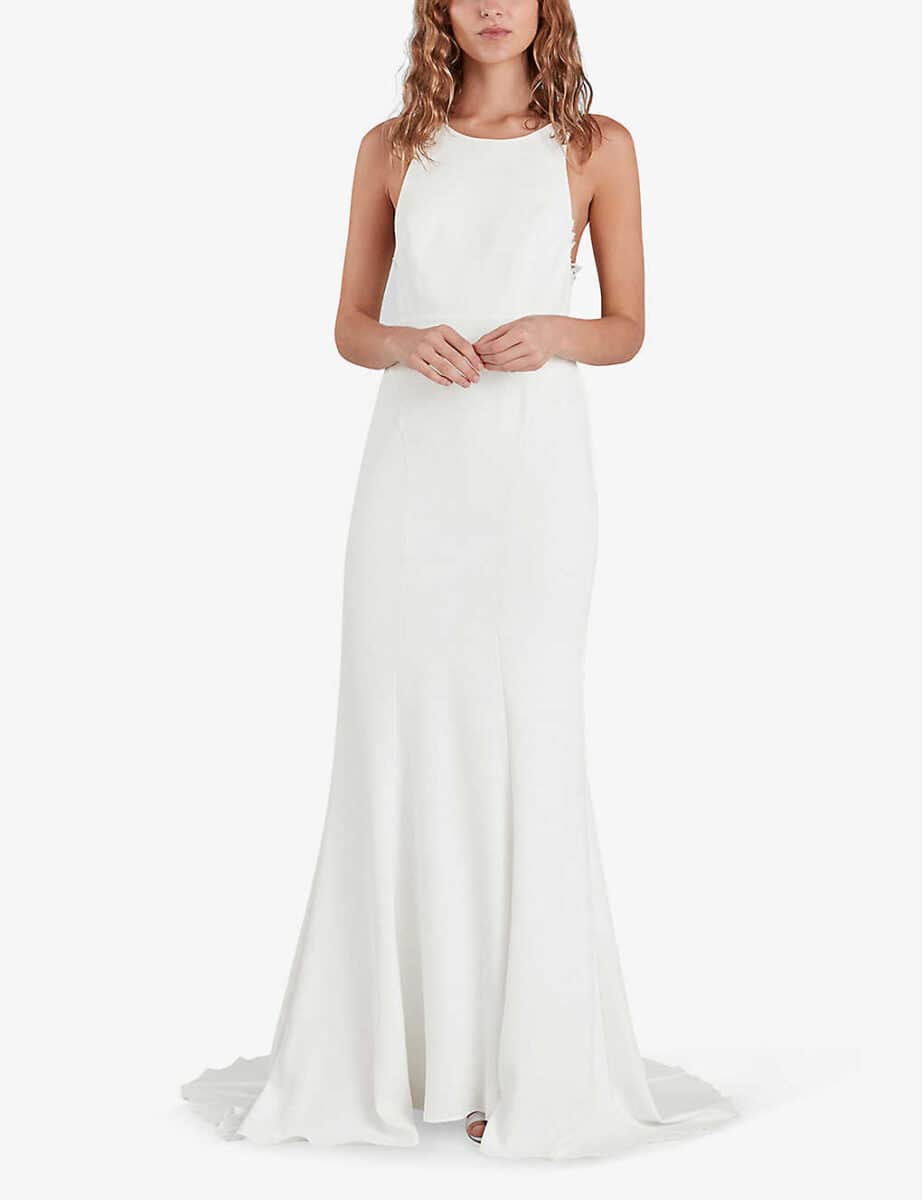 ghost – For the minimalist bride
Sizes: xxSmall – xLarge | Price range: £150 – £500 | Style: Minimalist
We are loving Ghosts' bridal range! If you are looking for a minimalist but stylish wedding dress, Ghost is for you.
They are simple wedding dresses but well cut with unique design elements making them super stylish.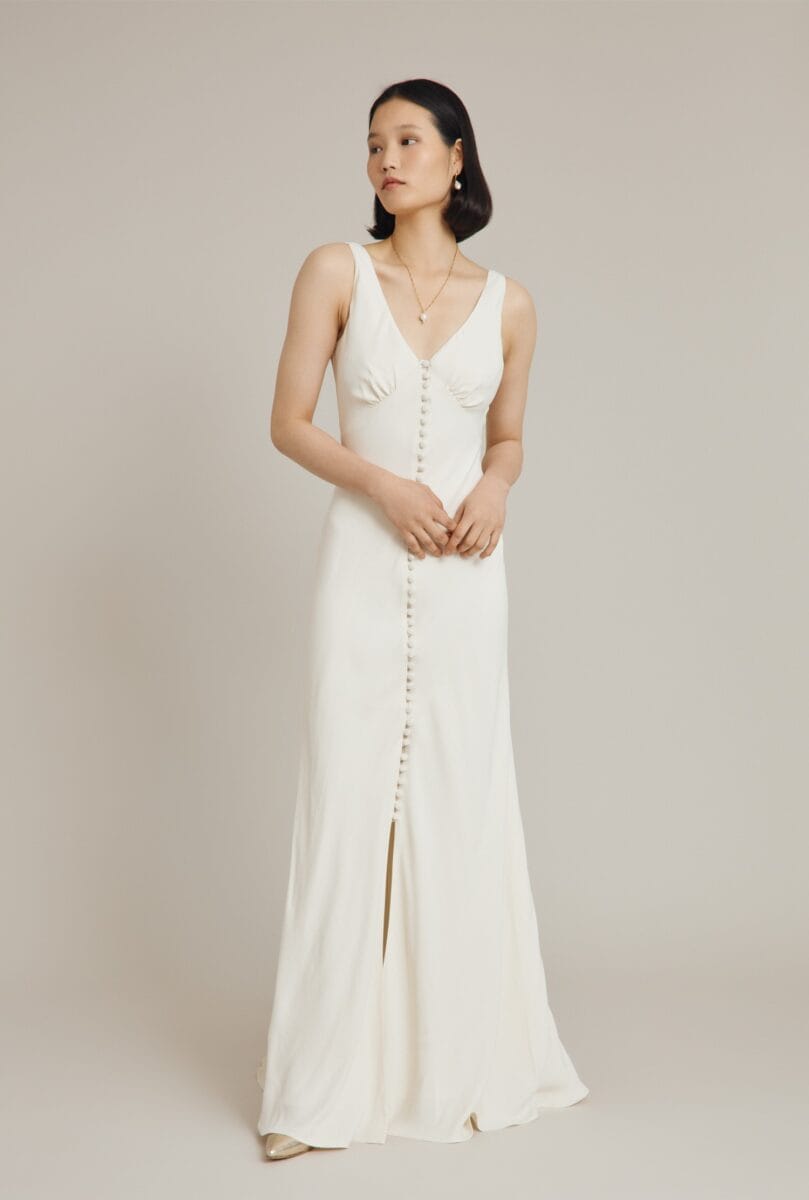 ASOS – Best Budget
Sizes: 4 – 30 | Price range: £40 – £300 | Style: All Styles
Asos is great not just for low priced wedding dresses. They have a huge variety of shapes, styles, and sizes.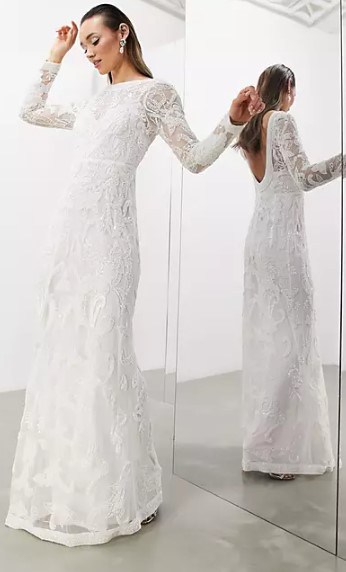 reformation – Best sustainable
Sizes: 4 – 22 | Price range: £250 – £1000 | Style: Romantic
Gone are the days when you have to sacrifice style over sustainable fashion. Reformation offers a modern stylish range of bridal dresses.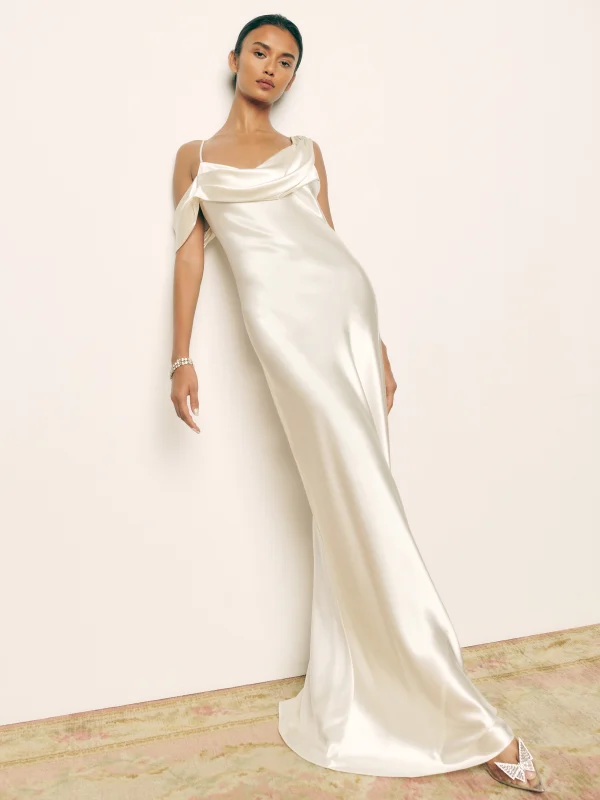 coast
Sizes: 3 – 26 | Price range: £100 – £600 | Style: Modern
I am so impressed with Coast's whole wedding range! It is not just their variety and size choices. They have some modern gowns that are super stylish.
They have all the modern trends and some traditional options and all are well-priced. The quality is also really high.
They have a great mix and match range, adding detachable sleeves, over skirts, and much more. It means you can customize it to create a unique look. Well, actually a changeable look throughout the day if you wish.
monsoon – For the boho bride
Sizes: 6 – 24 | Price range: £250 – £750 | Style: Boho
Monsoon has some really pretty dresses. I think if you are looking for a relaxed beach wedding vibe or a simple courthouse dress monsoon is for you.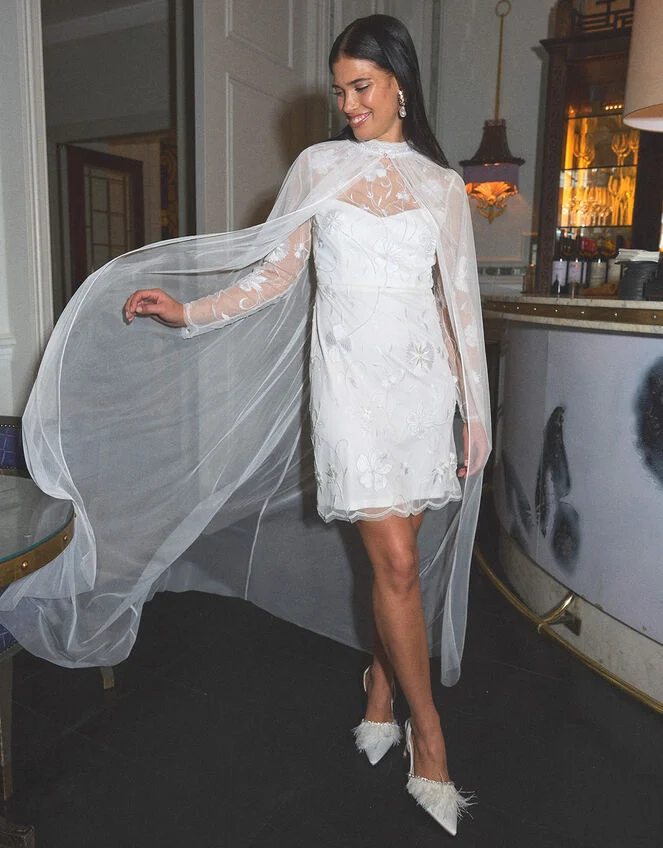 whistles – For the modern bride
Sizes: 4 – 20 | Price range: £200 – £700 | Style: Modern
Whistles is for the modern bride looking for a well cut simple but stylish wedding dress or outfit.
They are well-made and look expensive. Great for fashion focused brides.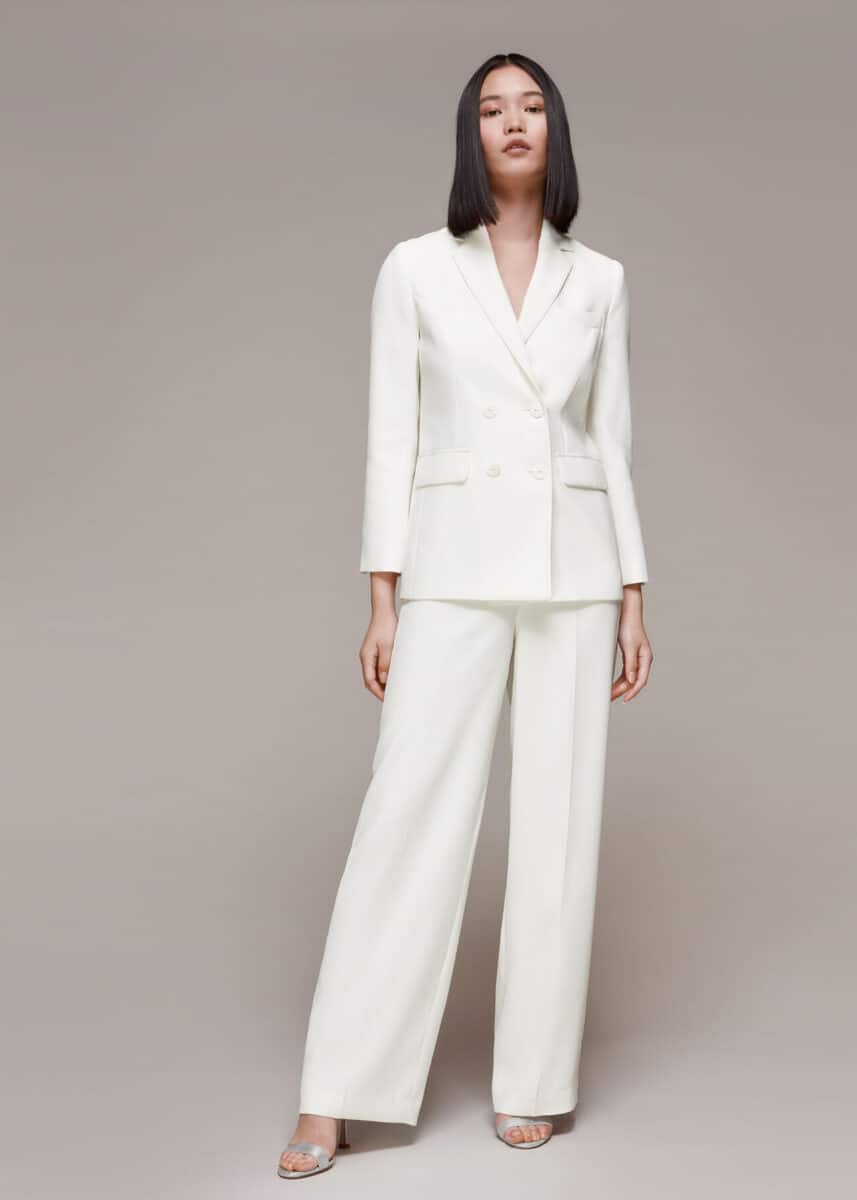 Reiss
Sizes: 4 – 18 | Price range: £150 – £500 | Style: Modern
Reiss is another one that is great for modern stylish pieces at an affordable price.
I really like their occasionwear options also that can be worn as bridal pieces.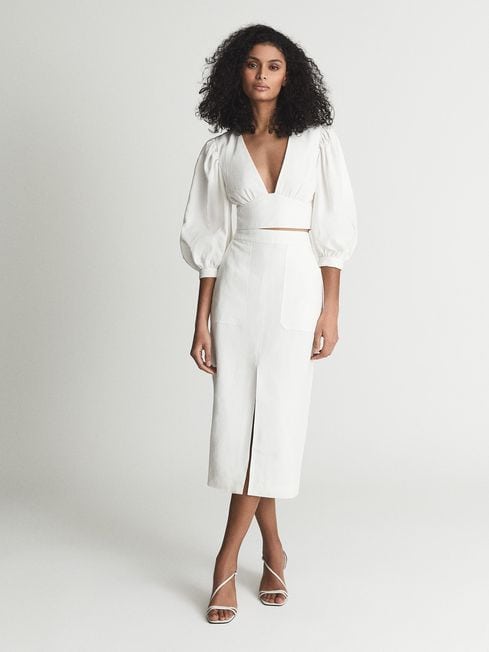 th & th
Sizes: 4 – 22 | Price range: £250 – £1000 | Style: Romantic
To have and to hold are more known for their bridesmaid dresses. They do have some stunning bridal pieces that are worth checking out.
The range is small but they have some unique options. Including a stunning ombre wedding dress option. They have a bridal designer feel and are ready to buy online.
rewritten
Sizes: xSmall – Large | Price range: £300 – £600 | Style: Modern
Another bridesmaid designer that also offers a small bridal collection.
Their dresses are ethical and sustainable and super stylish. If you are looking for a simple halter neck dress that is uber stylish, they have the one!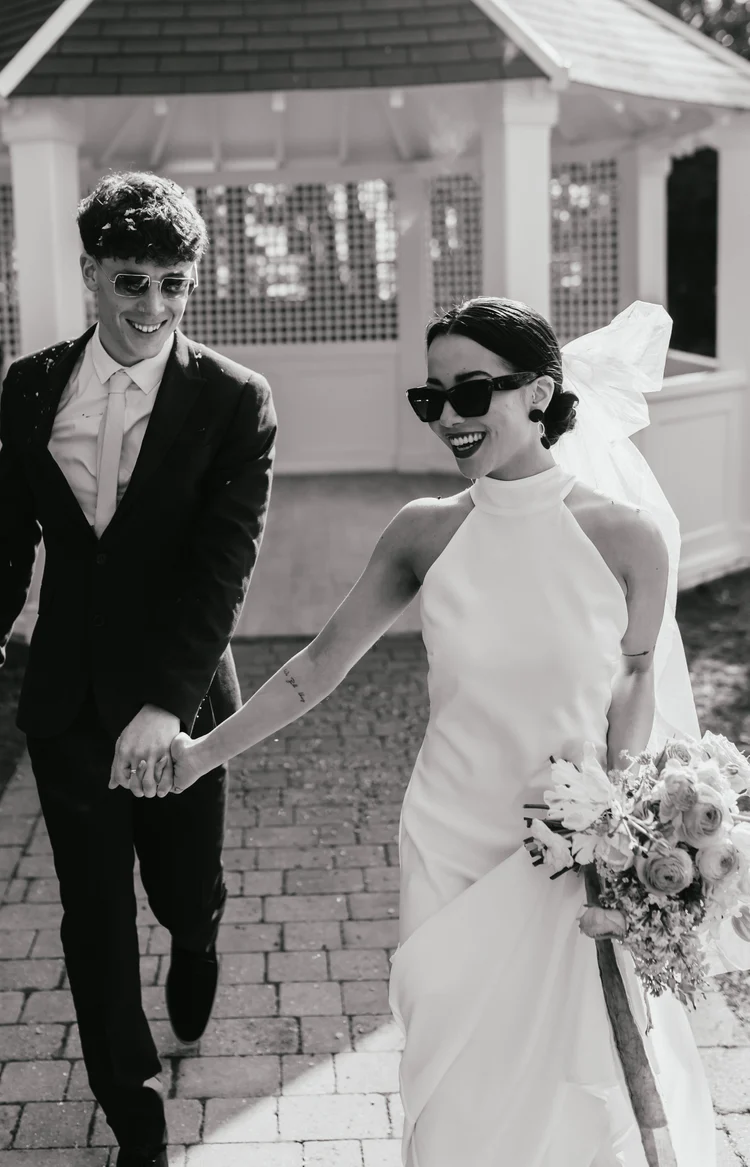 net a porter – Best for luxury brands
Sizes: 4 – 22 | Price range: £250 – £6000 | Style: Mixed
If you are looking for a wedding dress online you really can't beat net a porter. They have lots of choices and cover all sizes.
They are the only option they stock bridal designers alongside fashion designers. They really are a huge variety to choose from and some of the best online wedding outfits you will find.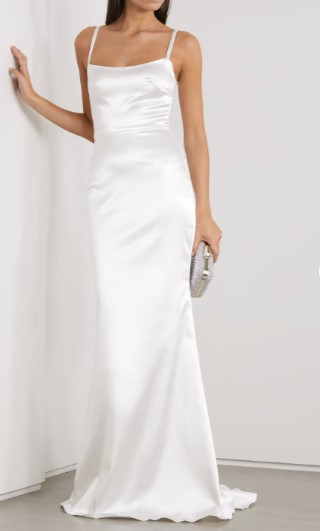 Etsy – Best bespoke
Sizes: 4 – 28 | Price range: £50 – £8000 | Style: Varied
You can get some gorgeous dresses on Etsy. They have of the peg ready to buy options. The beauty of Etsy is that lots of designers are so talented and you can design a dress or outfit for a truly bespoke option.
You can order worldwide as most deliver to the UK. there are lots of amazing UK designers though.
Here are some of our favourites.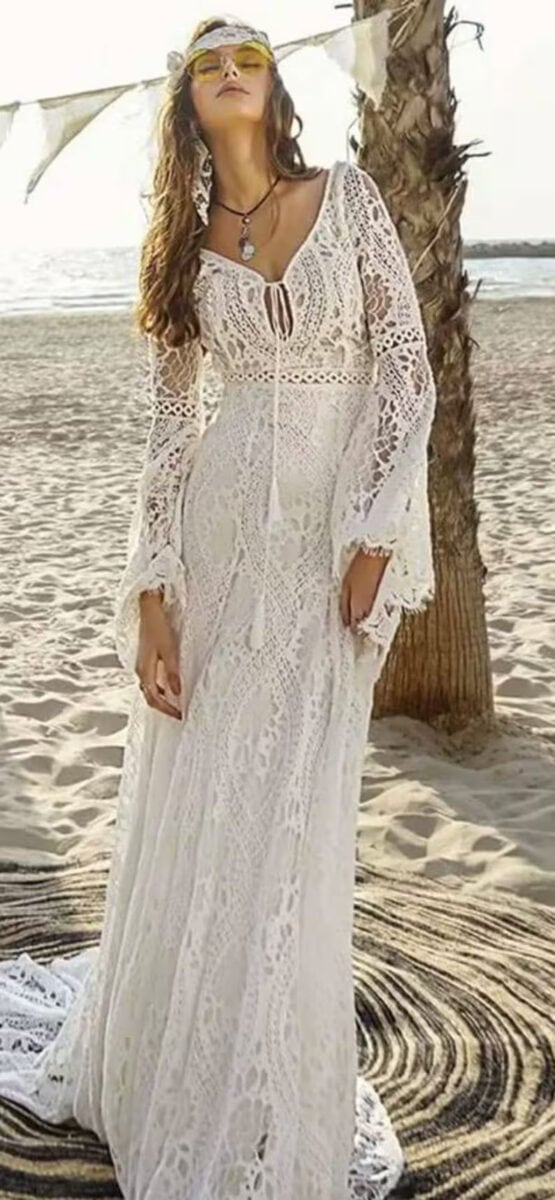 Online wedding dresses UK
More blogs you will love!