Brighton elopement. Dare we say that the warmer days are around the corner? Spring time is one of my favourite months all the colours start to appear and the sun gets a bit warmer. So we're kicking off this warmer time of year with this gorgeous Brighton Elopement wedding. 
Loving the rawness of this shoot, showing how you can have the most perfect day just you two! It's full of graffiti, gorgeous colours a pier and a beach.
Oh and one of the most gorgeous couples! Warning couple goals alert!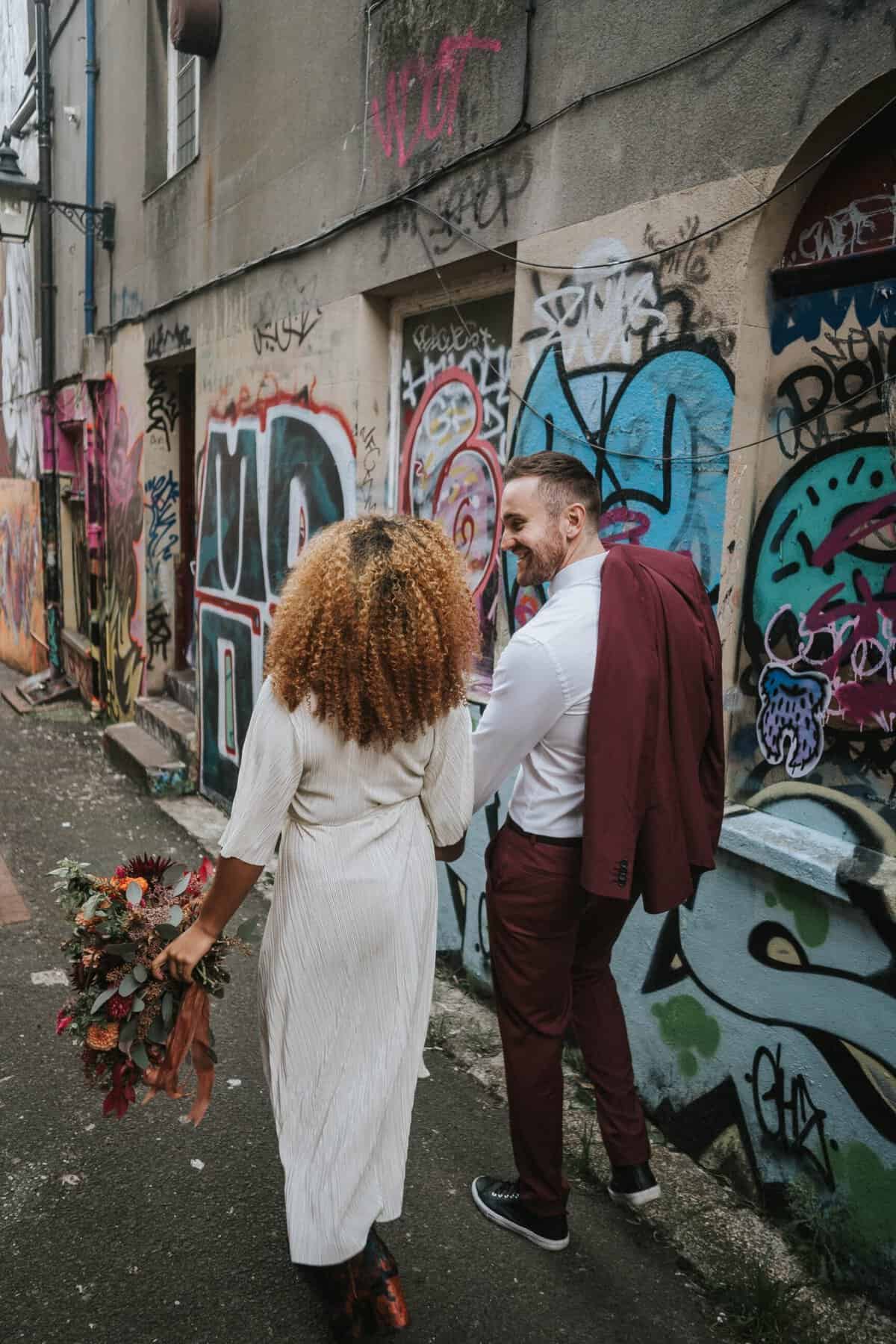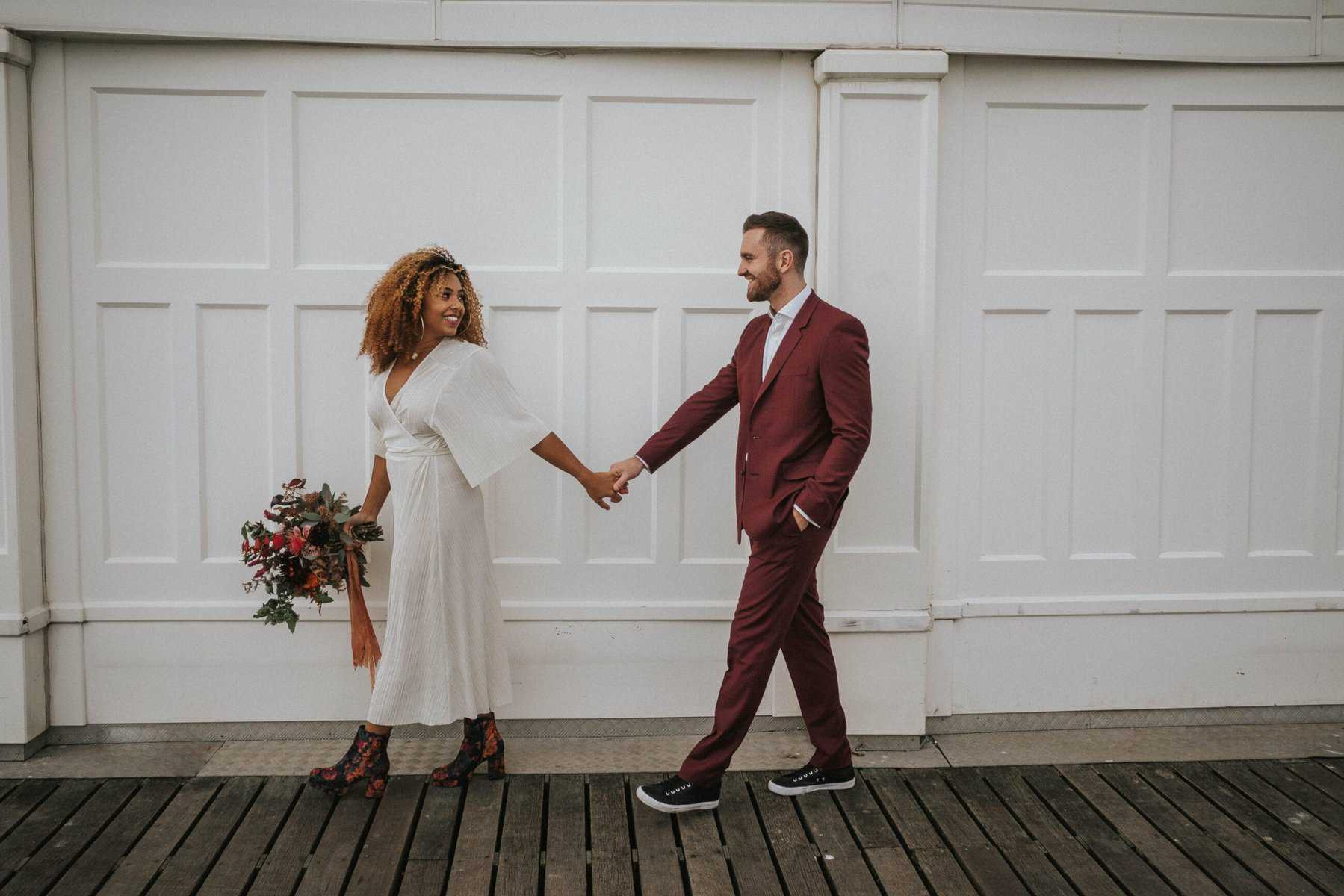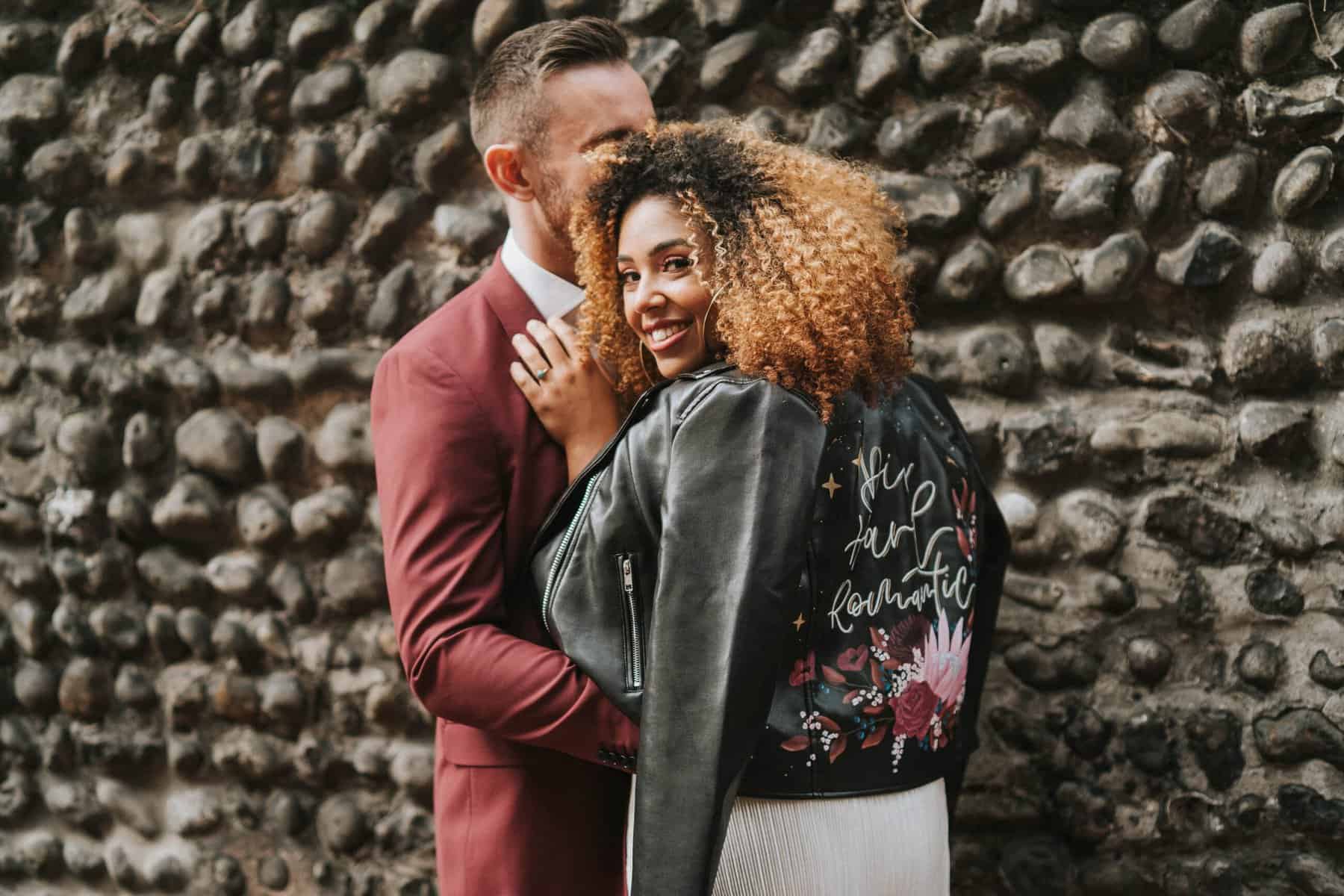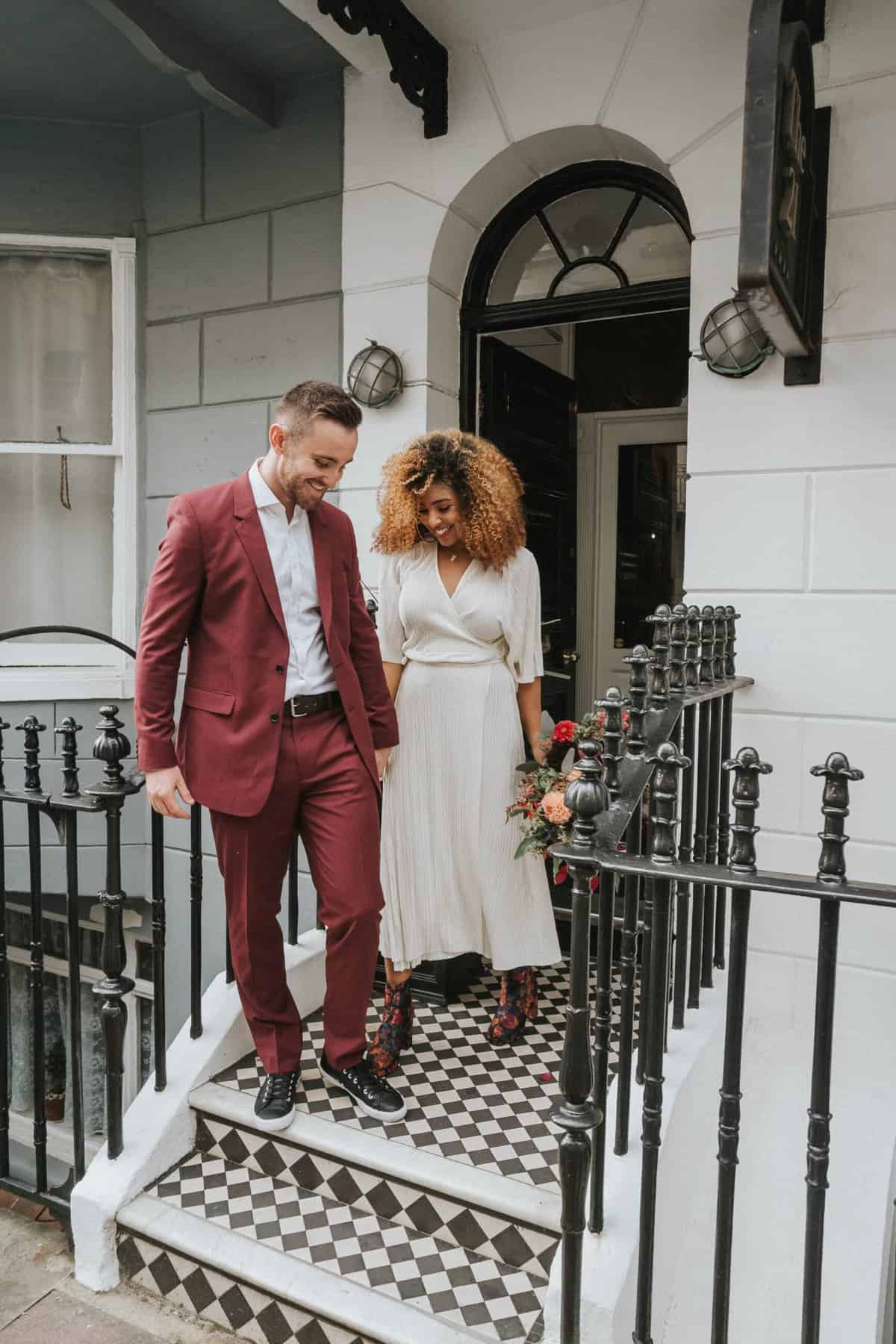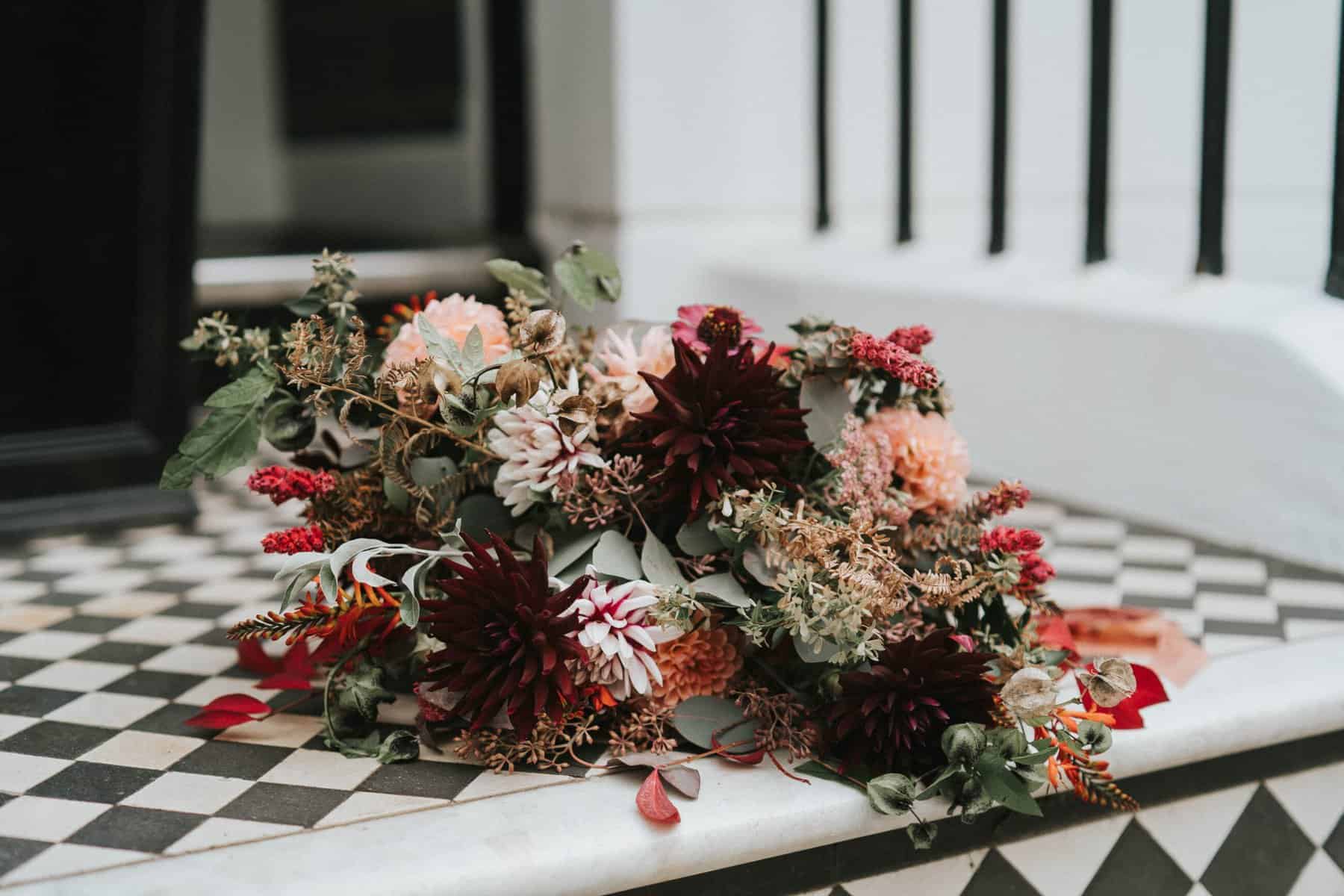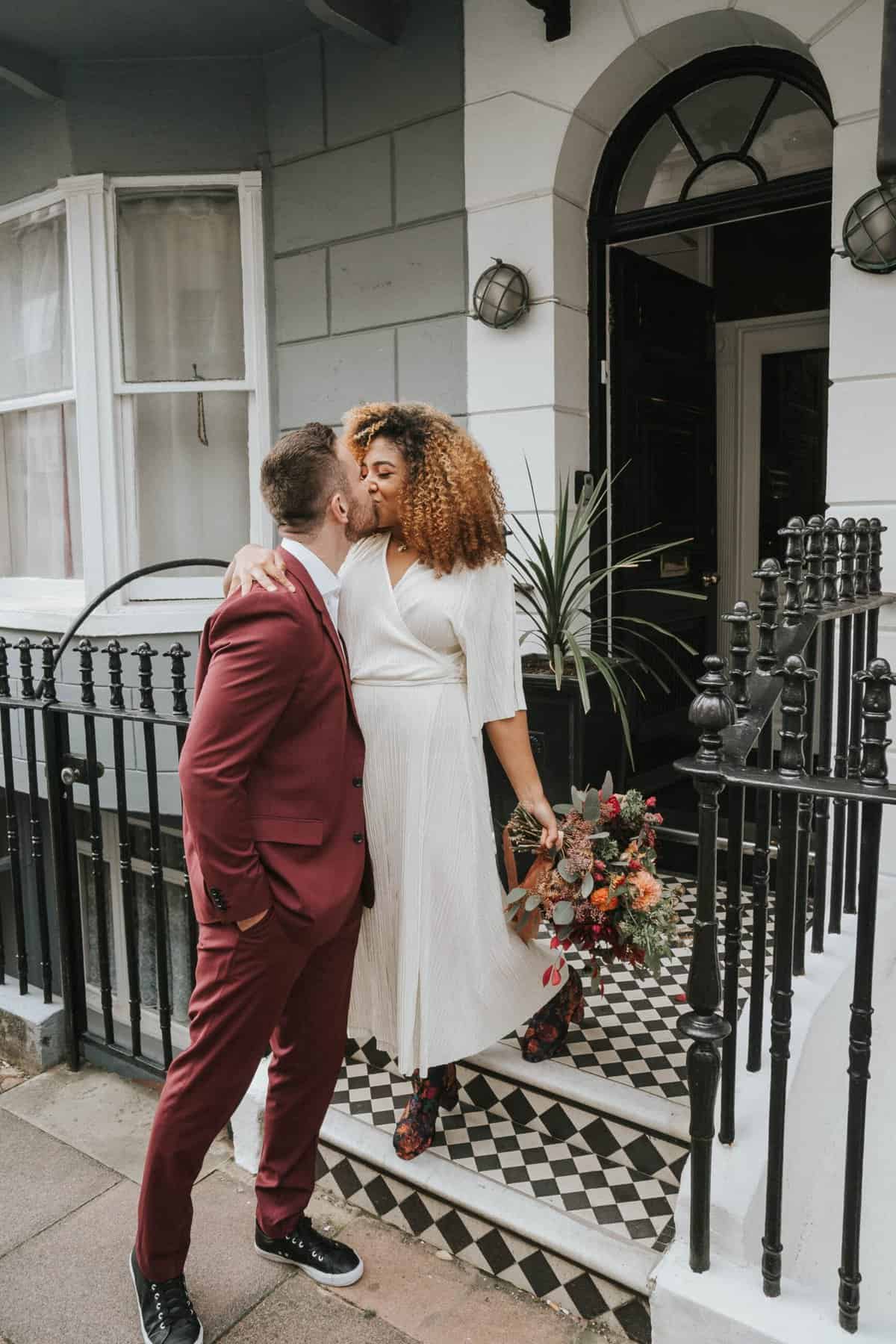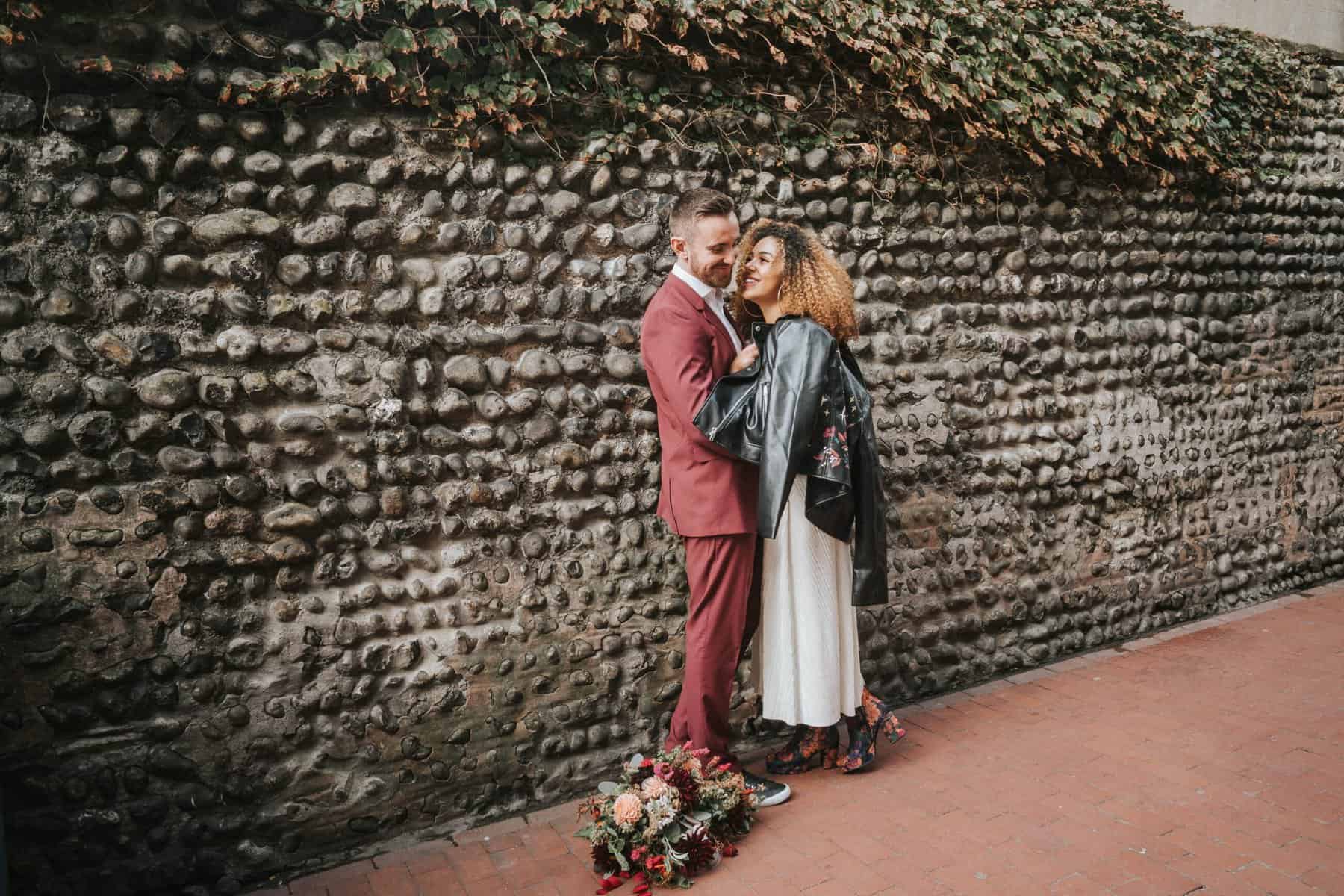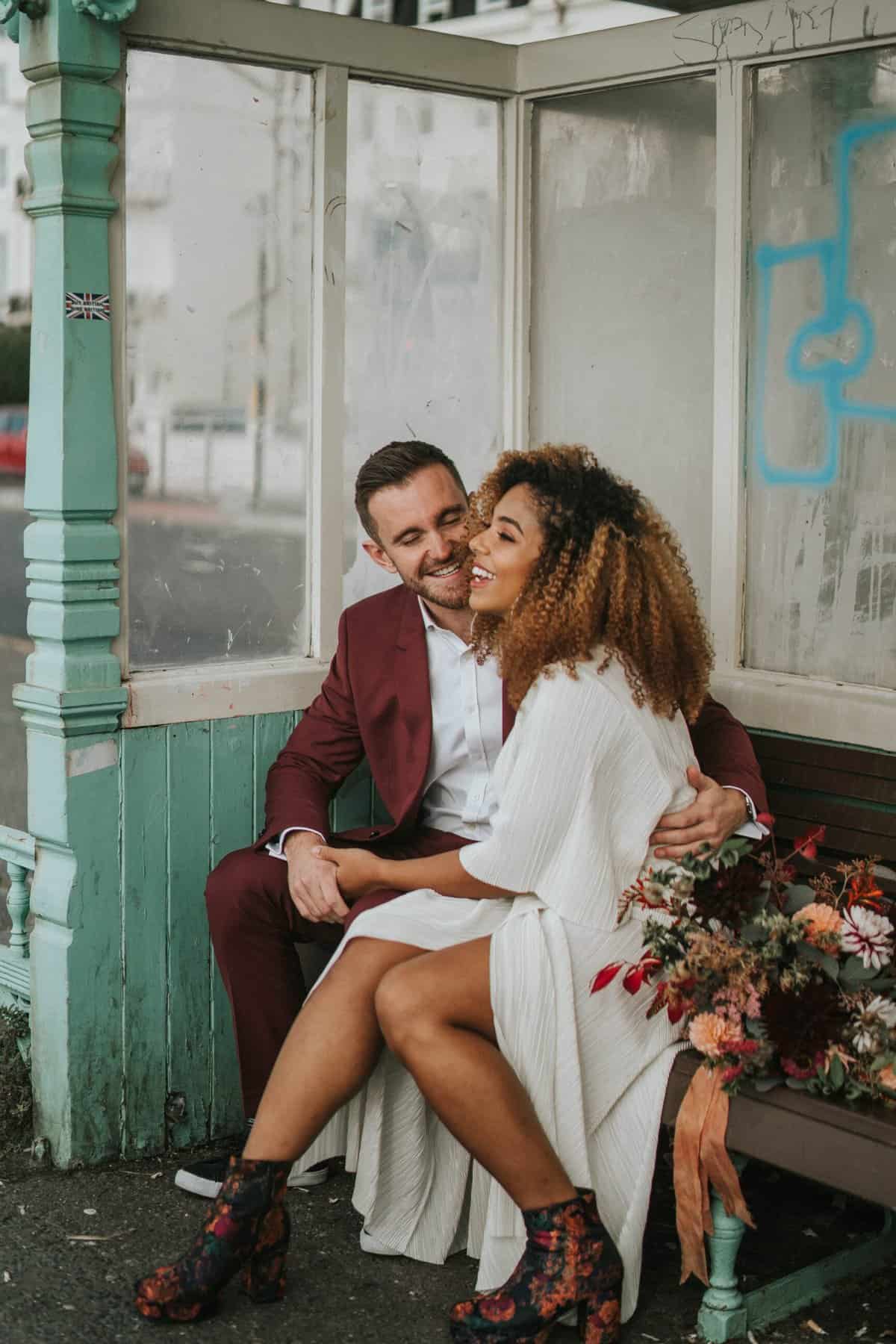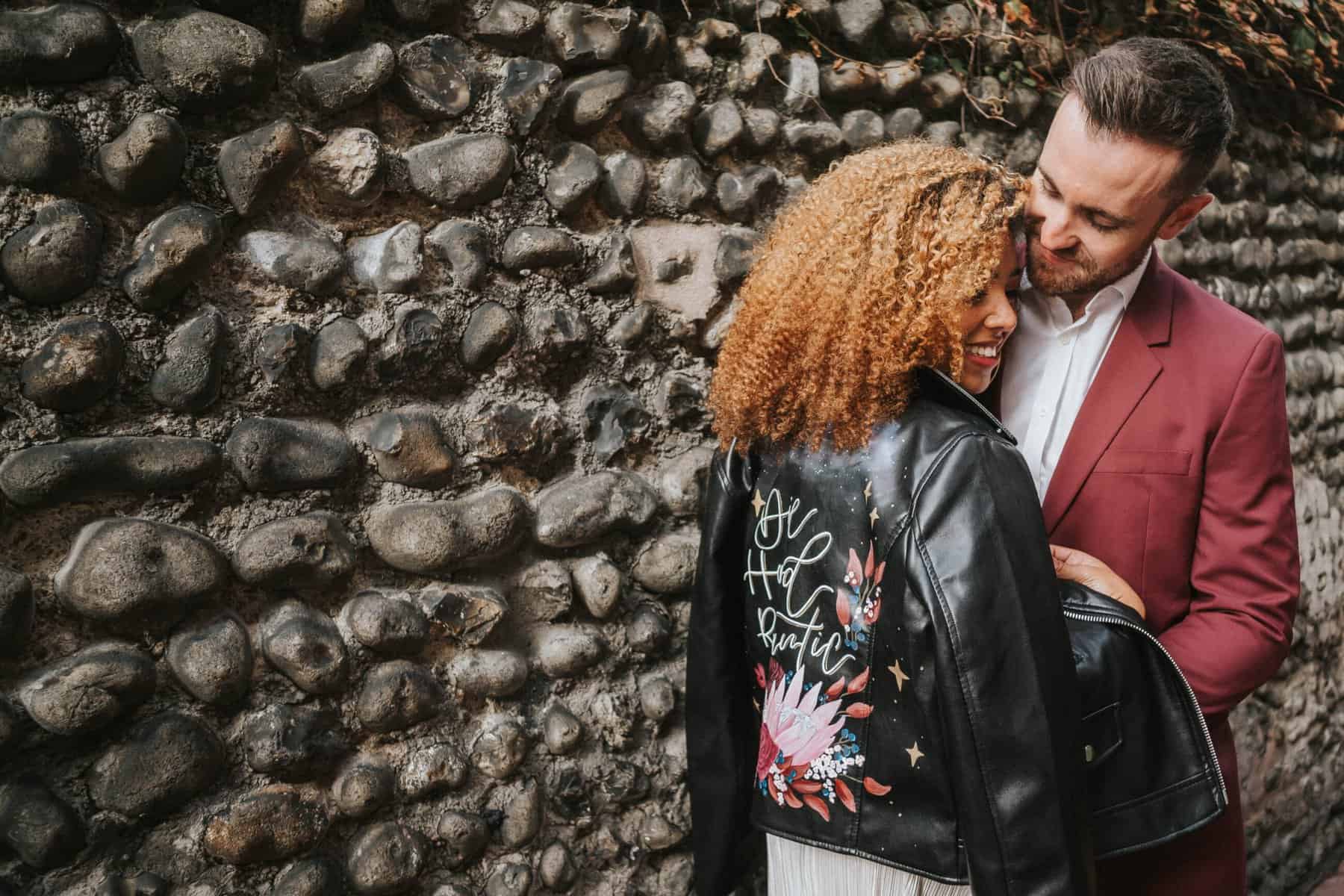 What was your inspiration behind your Brighton Elopement shoot?
Just Brighton itself, being in a City and wanted to get married, just you & them. A fun and laid back elopement styled shoot, showcasing gorgeous areas around Brighton. I wanted to share how gorgeous any elopement could be, at any location and not just up a mountain etc….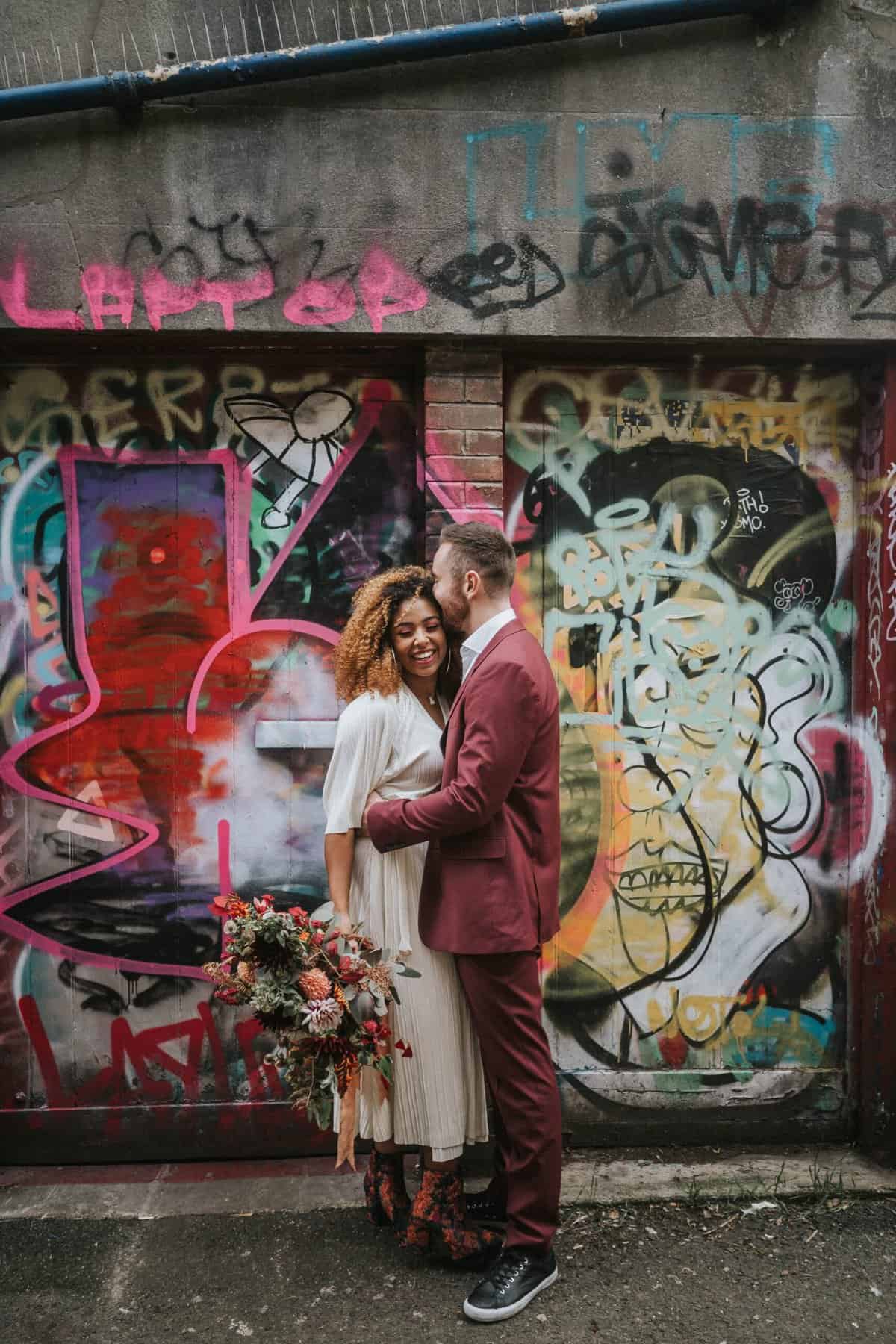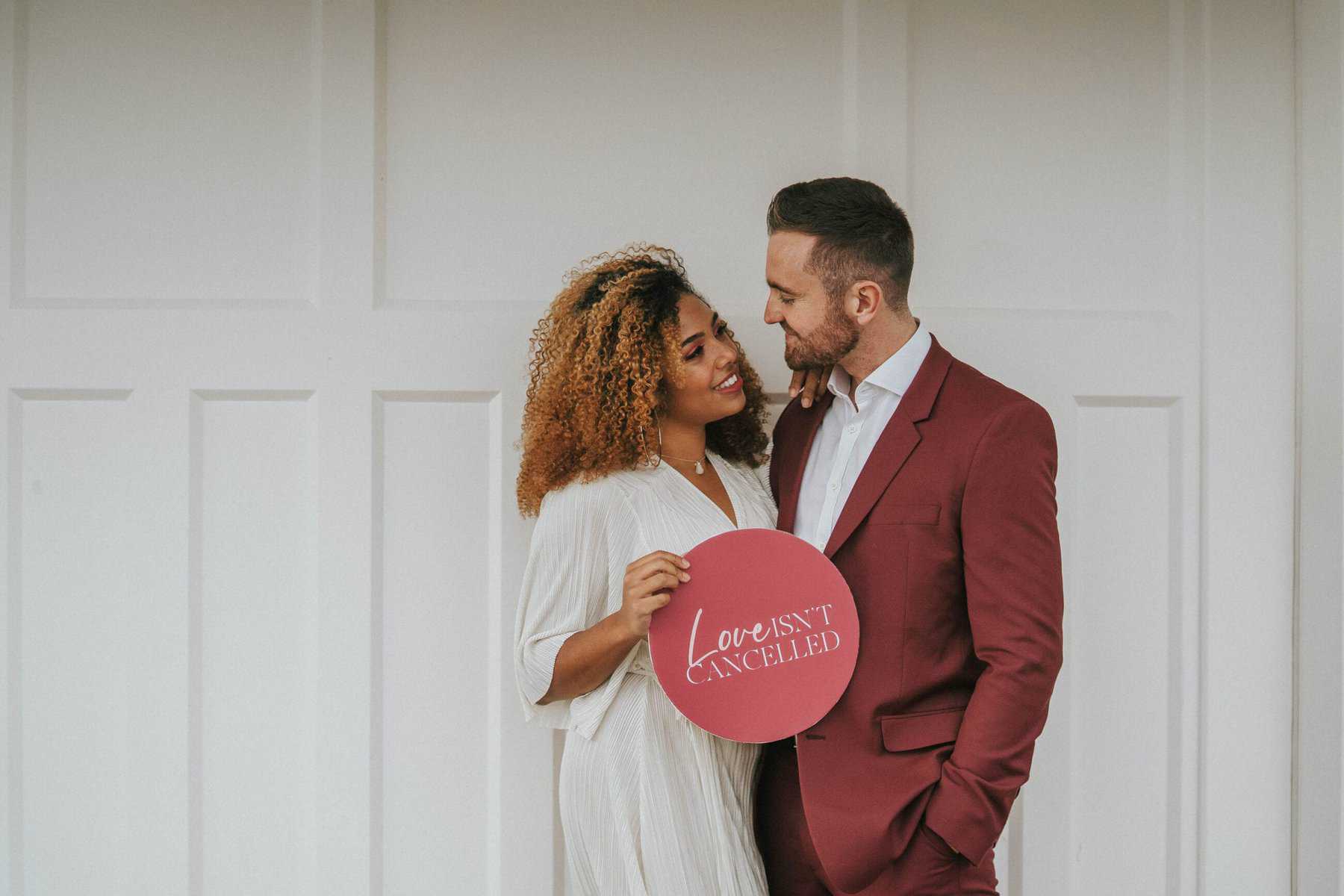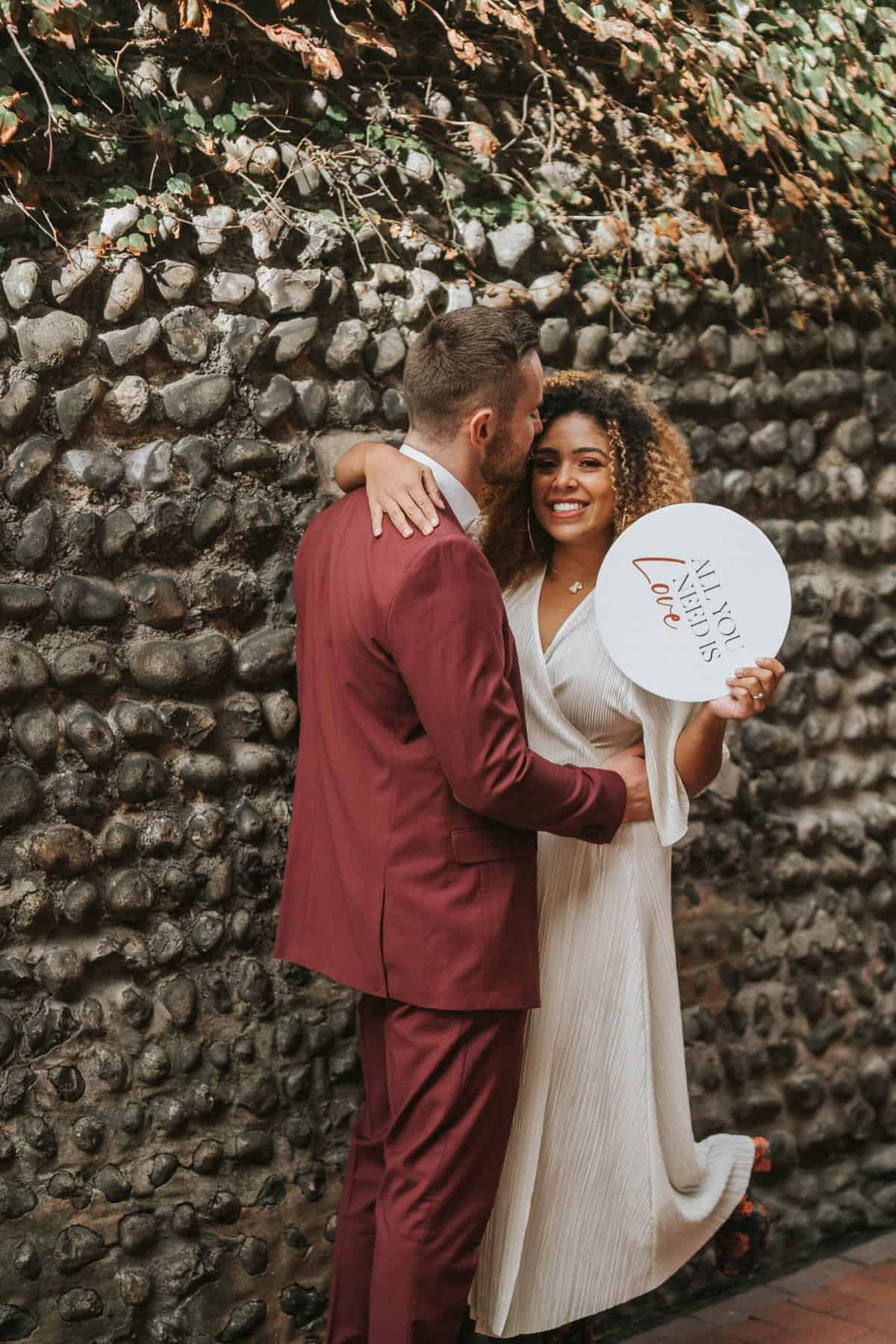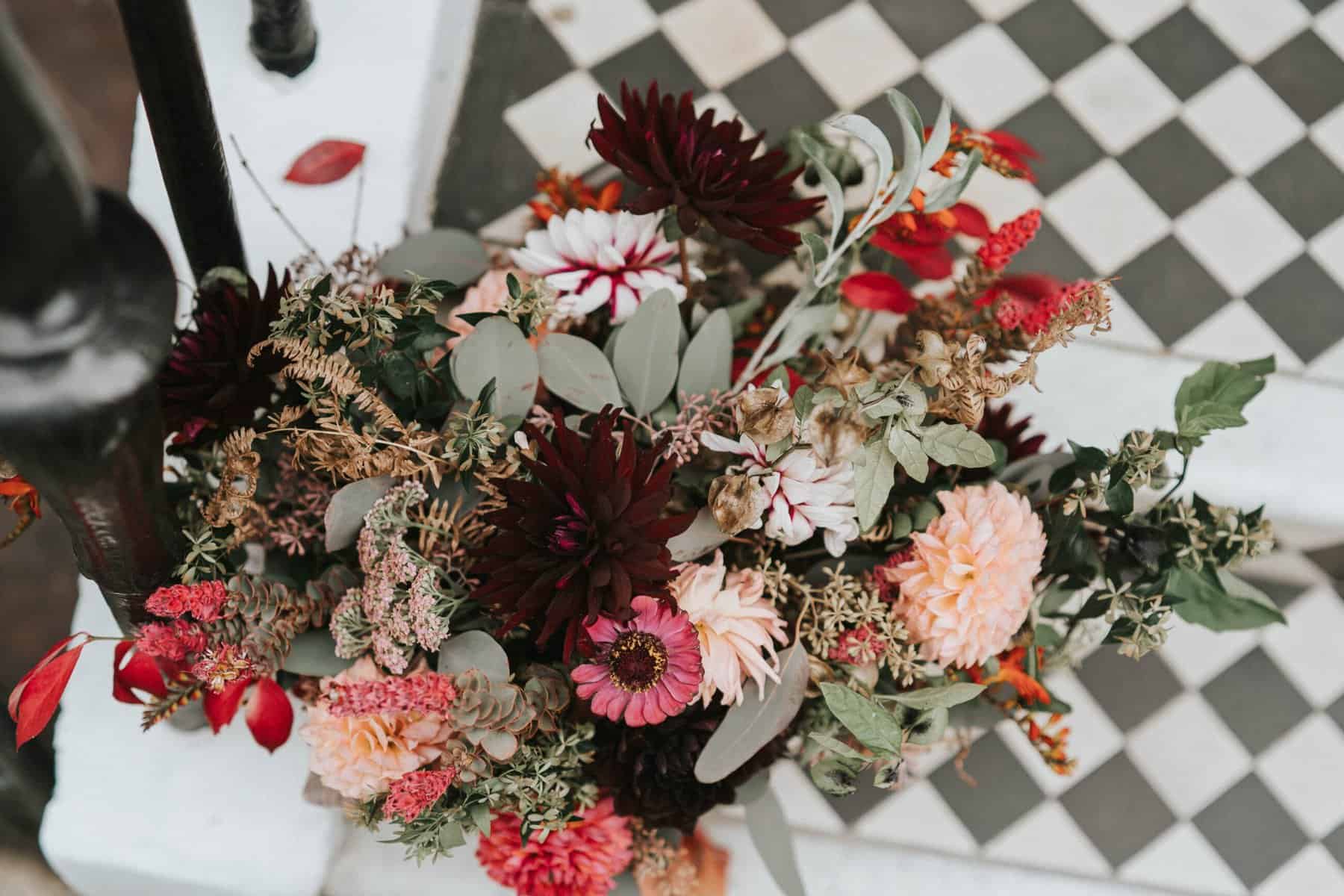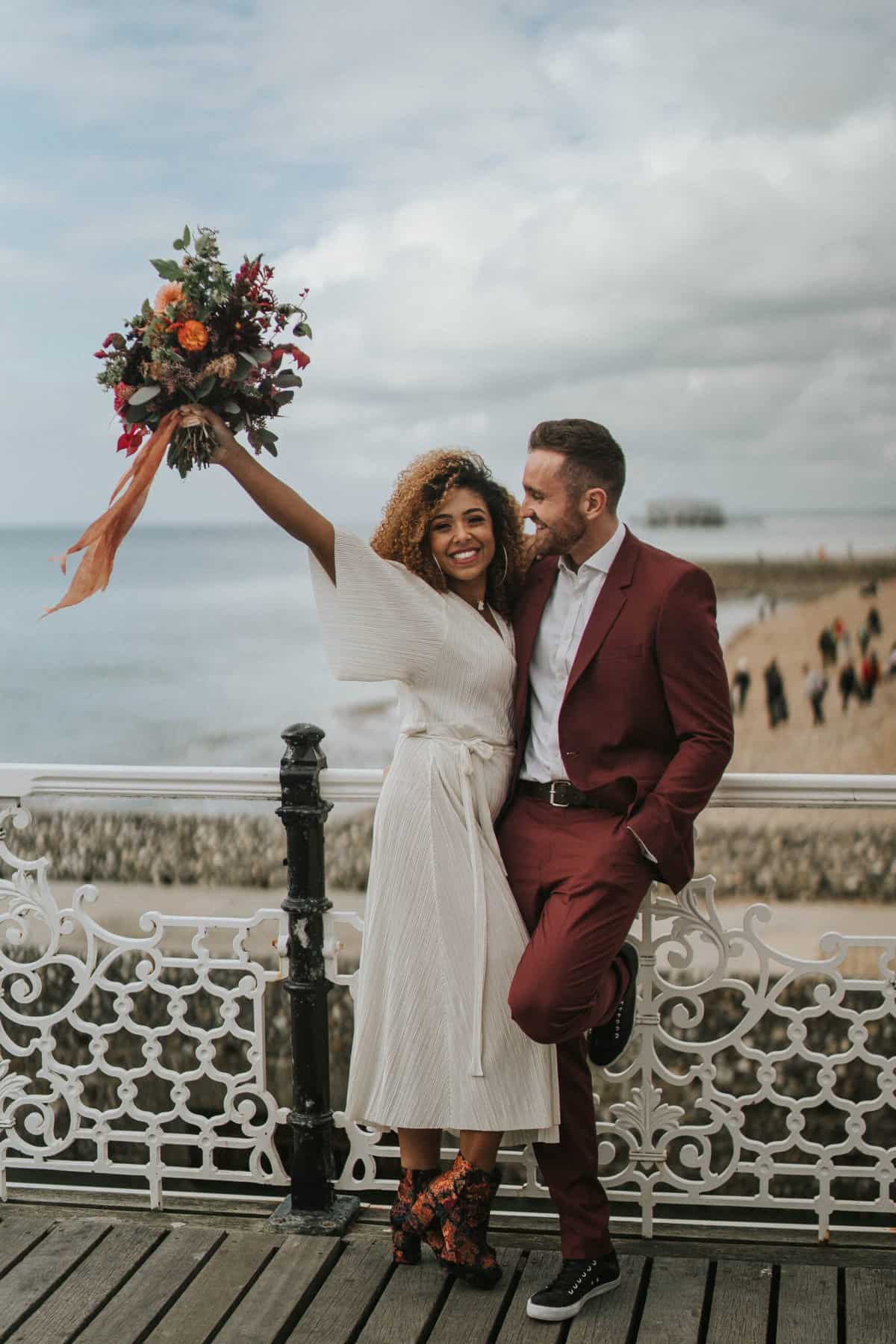 What made you decide to do the Shoot?
Being in Brighton that Weekend I wanted to make the most of it, and showcase as many small or elopement Weddings as possible. I love Brighton for how versatile the areas are, feeling like so many different places in one City.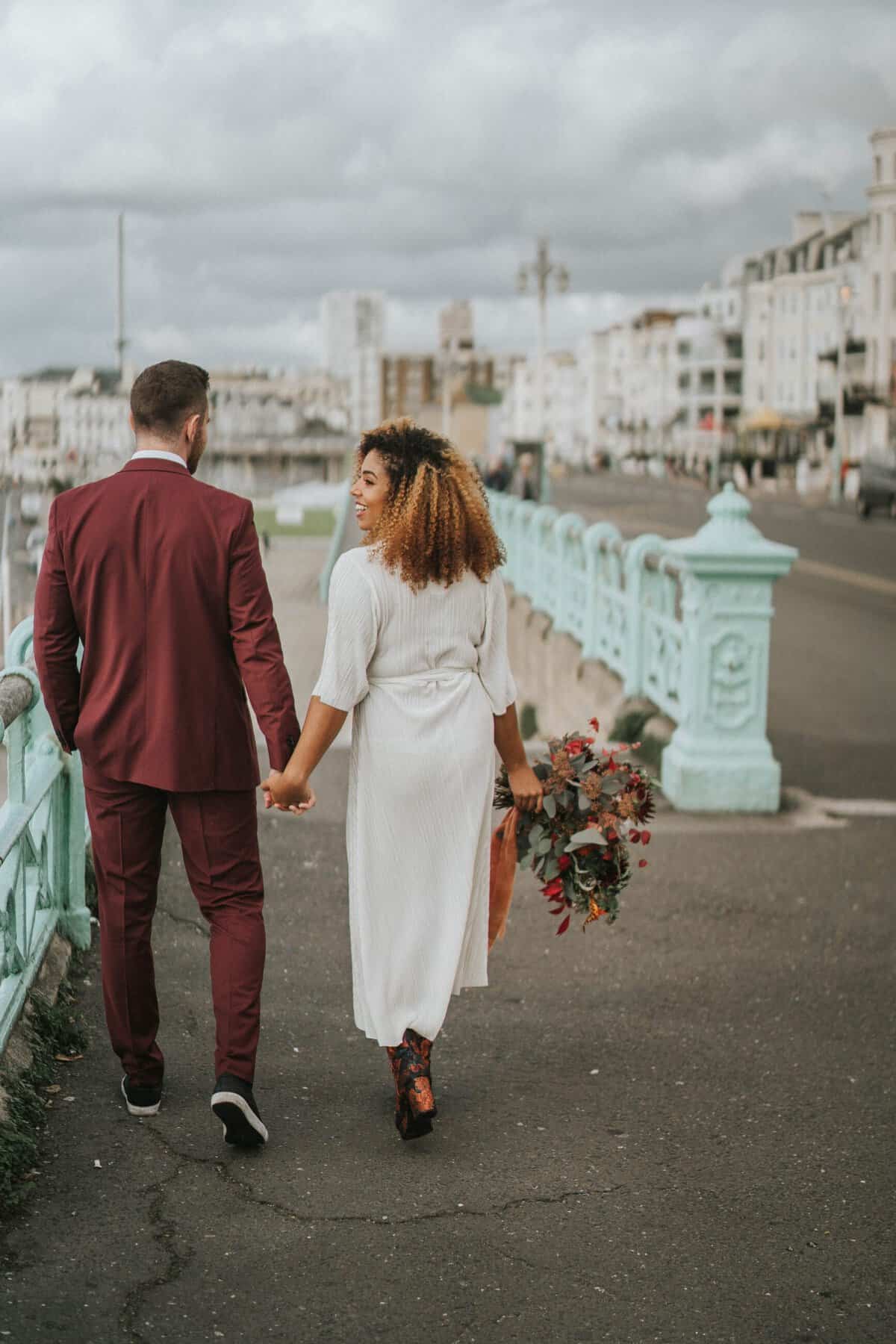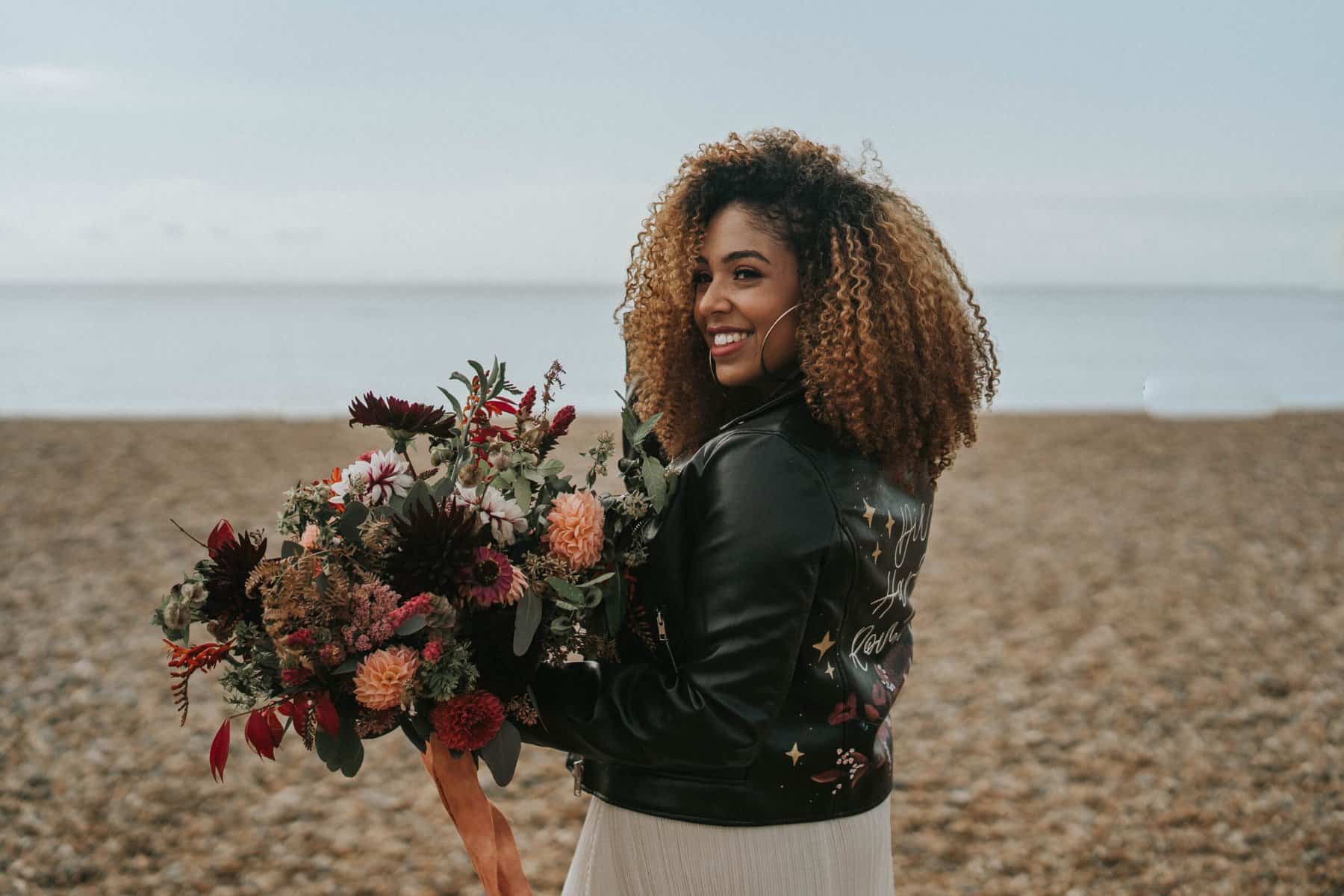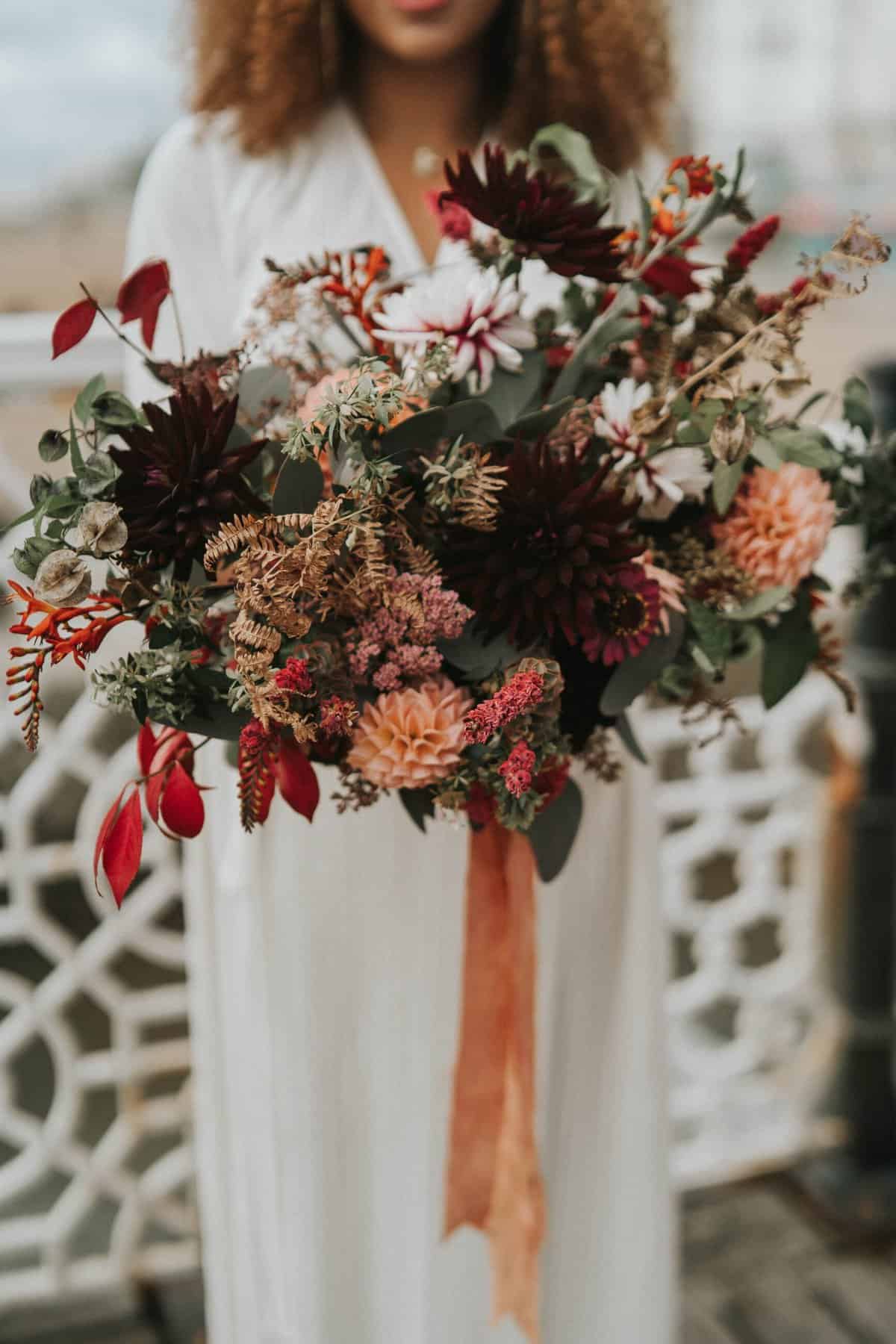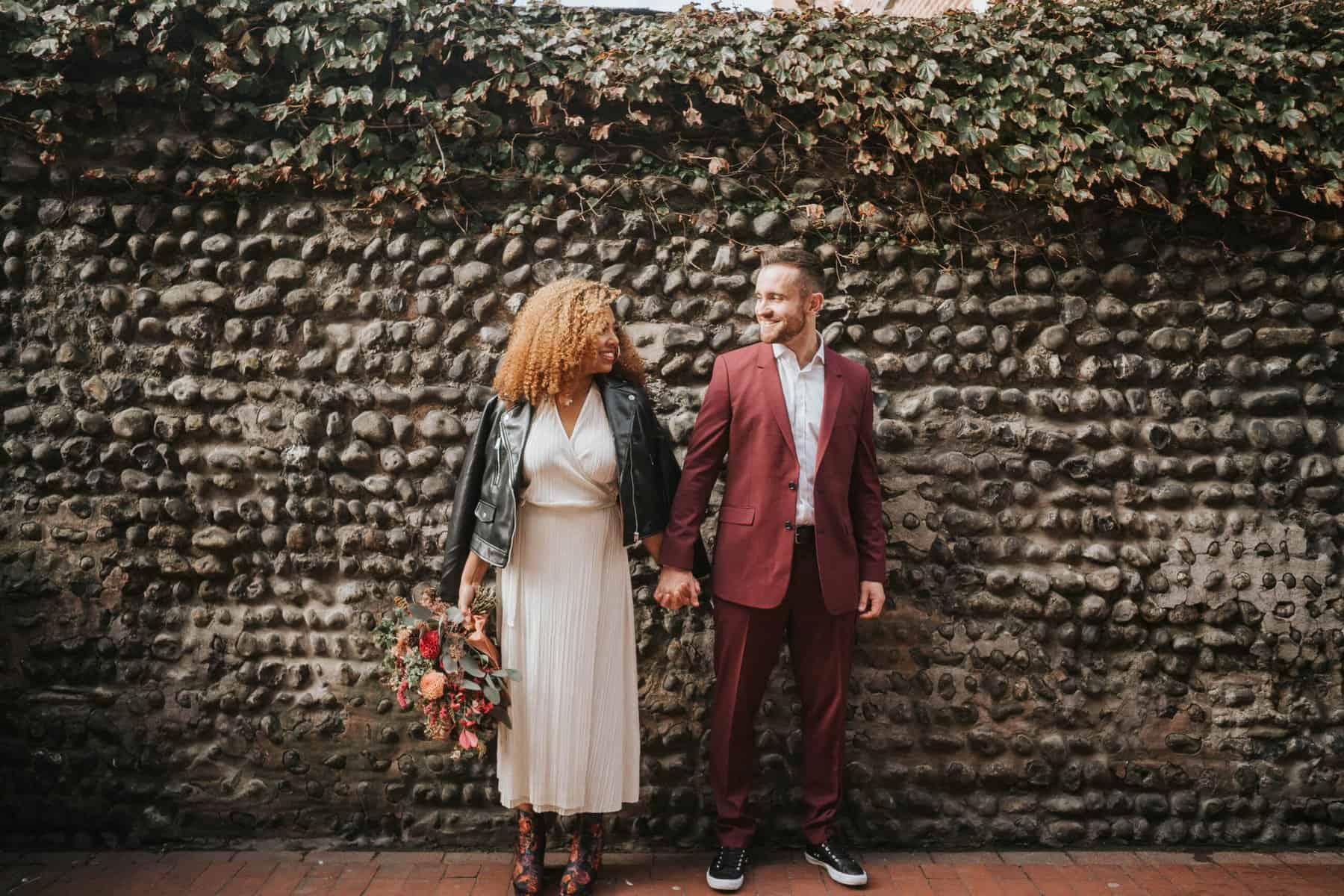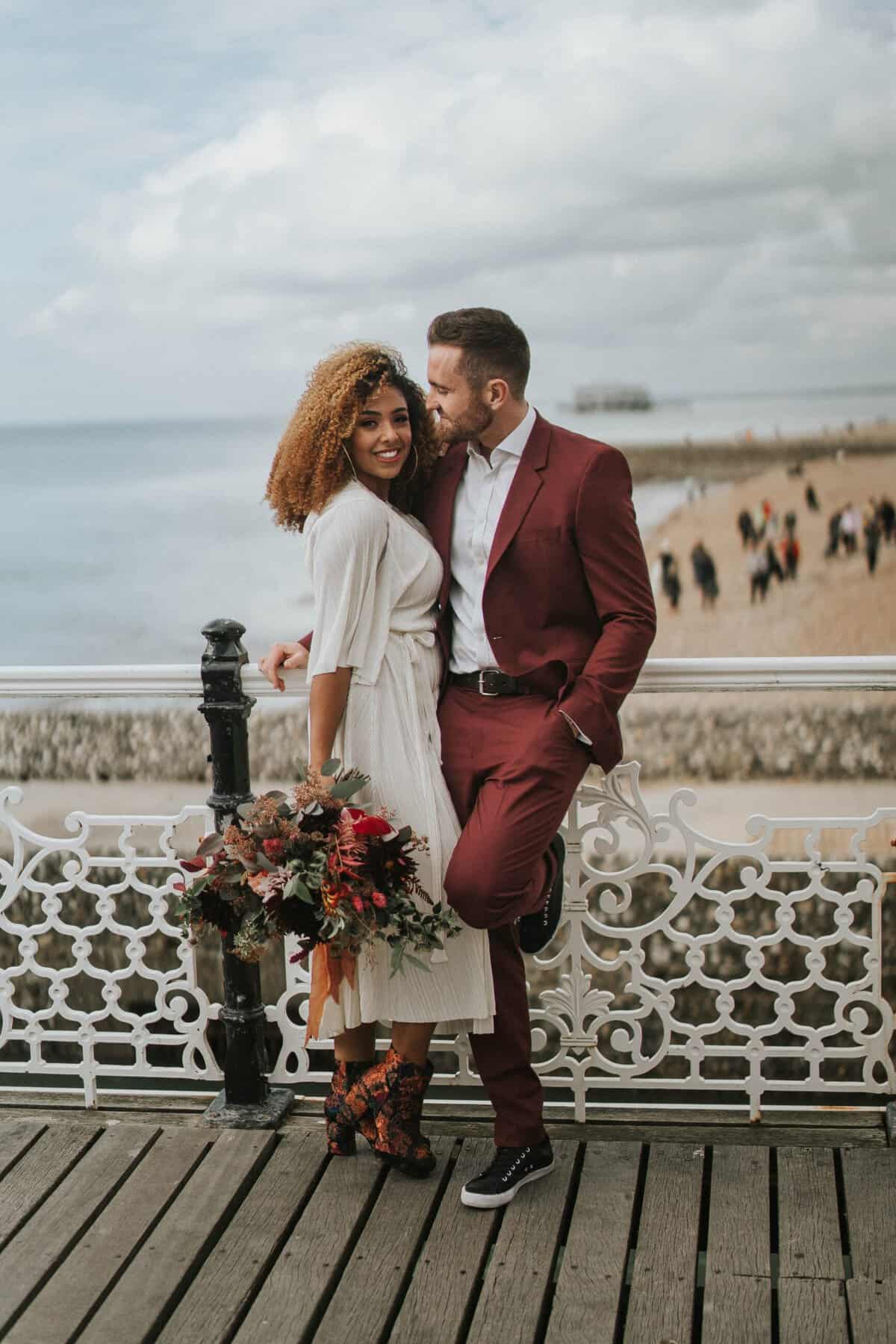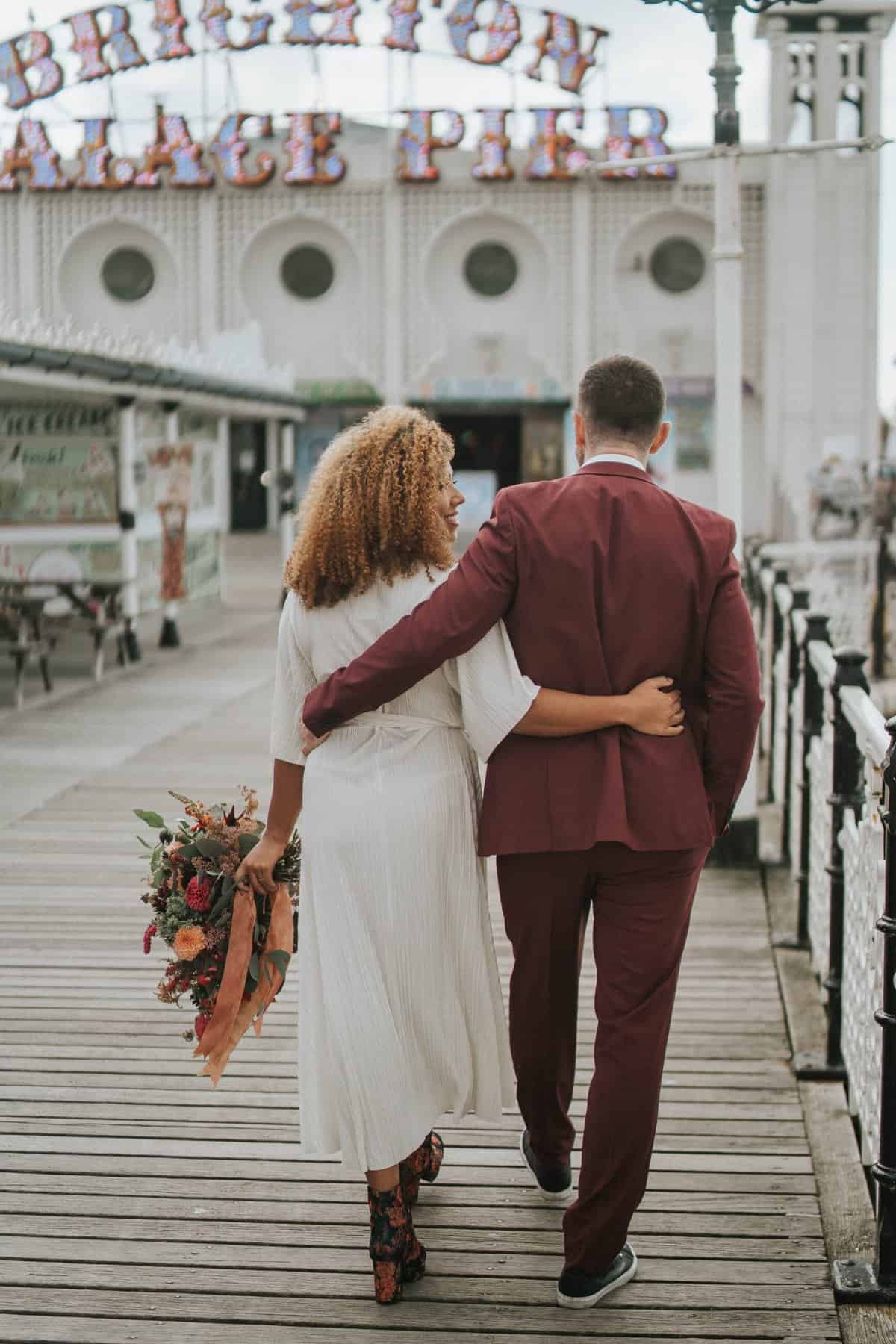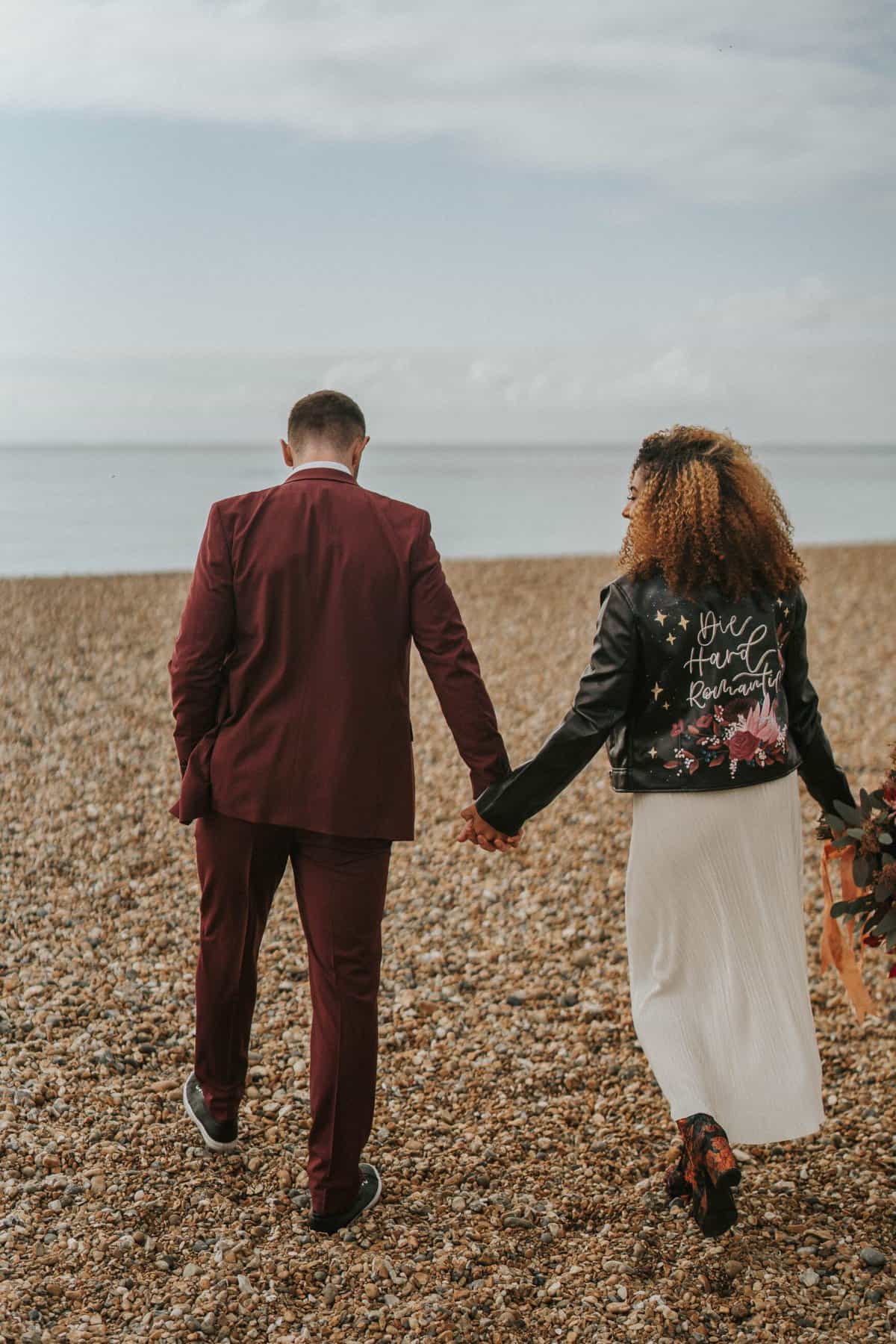 brighton elopement 
Our Thoughts
Gotta say we're loving this and its urban vibes. Brighton looks like an awesome place to elope to for a wedding. It has so much to offer and is extremely versatile. You can mix up the urban vibe with a bit of beach and still have it looking cool. 
Loved the cool graffiti and those stone walls! Defo grabbing our coats for a trip to Brighton as soon as we can. 
ARE YOU PLANNING A CITY CENTRE WEDDING? ARE YOU LOOKING FOR URBAN WEDDING IDEAS? THEN YOU ARE IN THE RIGHT PLACE! CITY WEDDING BLOG IS NOT ONLY BRINGING YOU THE MOST STYLISH CITY CENTRE WEDDINGS WITH INDUSTRIAL VIBES TO FEAST YOUR EYES ON. WE ARE ALSO BRINGING YOU GUEST EXPERTS, CITY VENUE REVIEWS, CITY WEDDING FASHION, CITY CENTRE HENS & STAGS AND DIY TIPS FOR ADDING THAT PERSONAL TOUCH TO YOUR CITY WEDDING!
THIS BLOG IS FOR ALL YOU COUPLES LOOKING FOR HINTS AND TIPS TO MAKE YOUR CITY WEDDING PERFECT. SO GET IN TOUCH AND LET US KNOW WHAT YOU WANT TO SEE UP ON THE BLOG, WHAT YOU ARE LOVING OR WHY NOT GET FEATURED AND SUBMIT YOUR CITY WEDDING TO US!
More elopement and small wedding blogs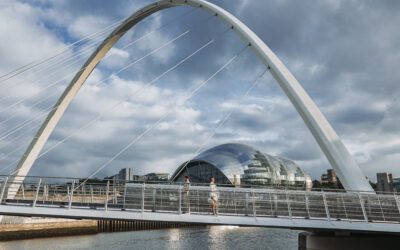 Newcastle elopement Today on the blog we have a graffiti wall, fun-filled city centre elopement...