Newcastle elopement
Today on the blog we have a graffiti wall, fun-filled city centre elopement shoot. In the bustling Newcastle city centre, the perfect elopement escape!
We love the couple's style and of course the stunning city images! This is a fun, modern elopement you will not want to miss!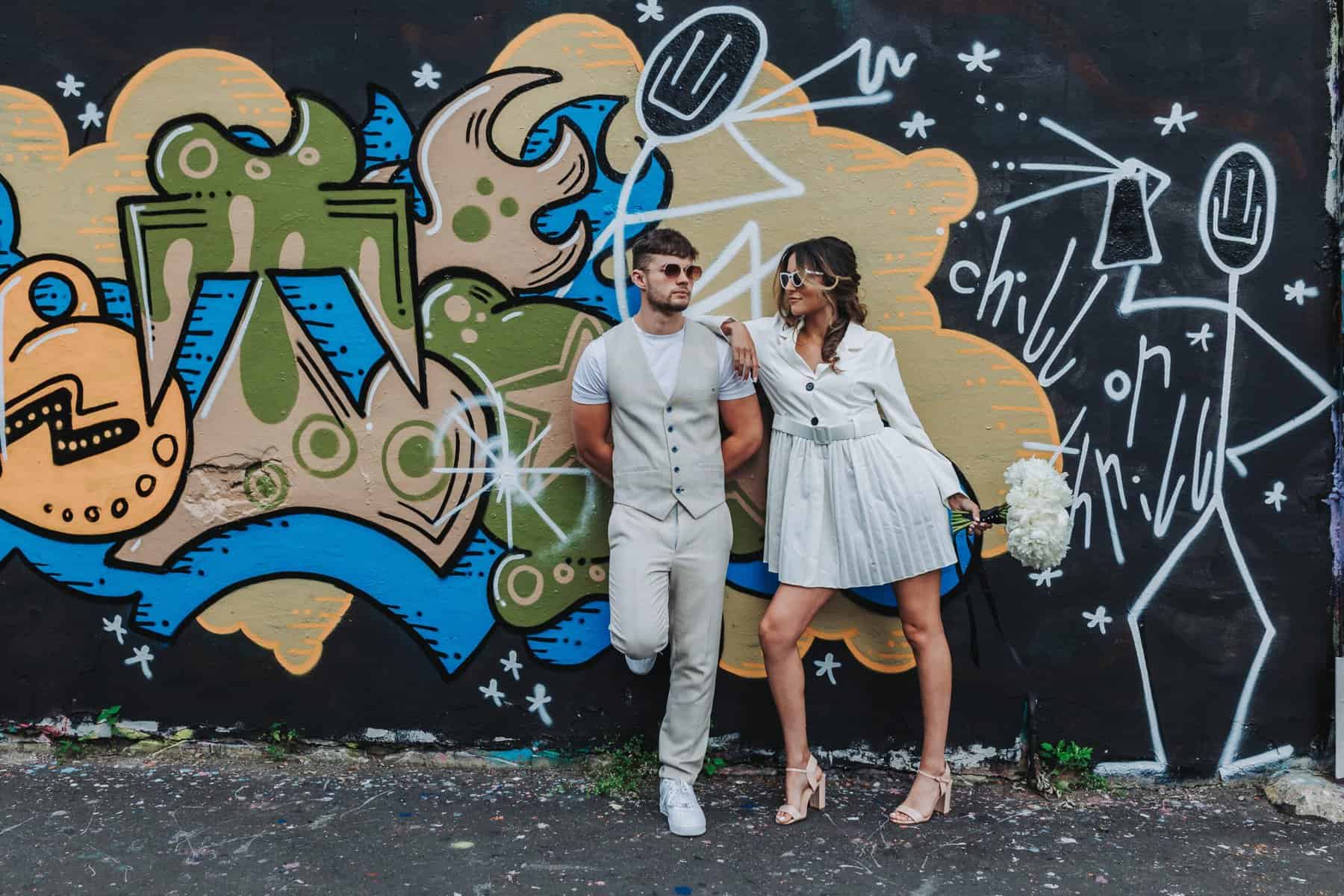 Newcastle City Centre Elopement 
The shoot was inspired by Newcastle's magnificent graffiti art and its lovely, lively Quayside.
"The city oozes personality and I wanted to show that whilst mixing it with the romance and adventure of a couple in love!"
We love Newcastle city centre for a wedding! Roaming around the streets for your photos makes the perfect unique, fun backdrop!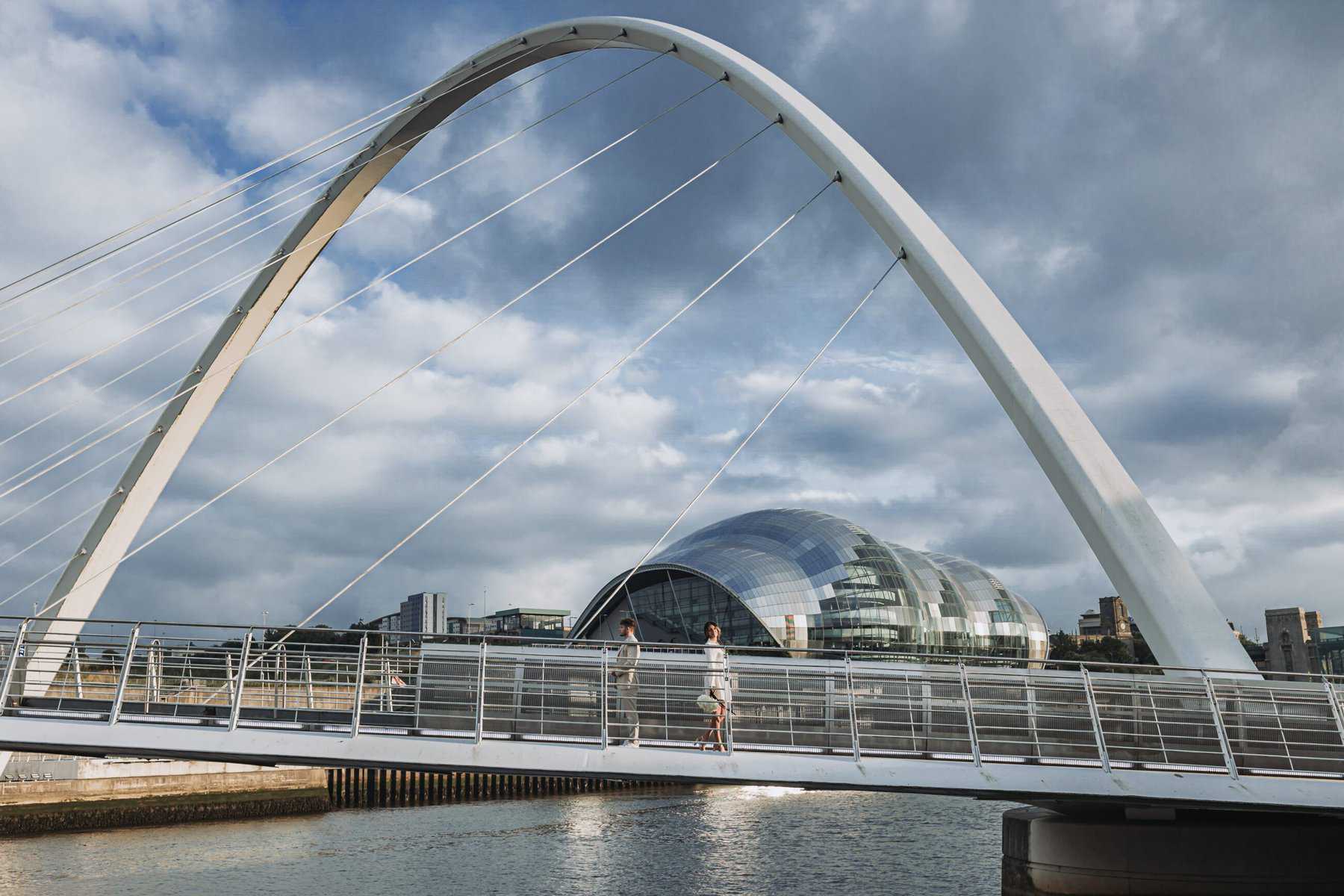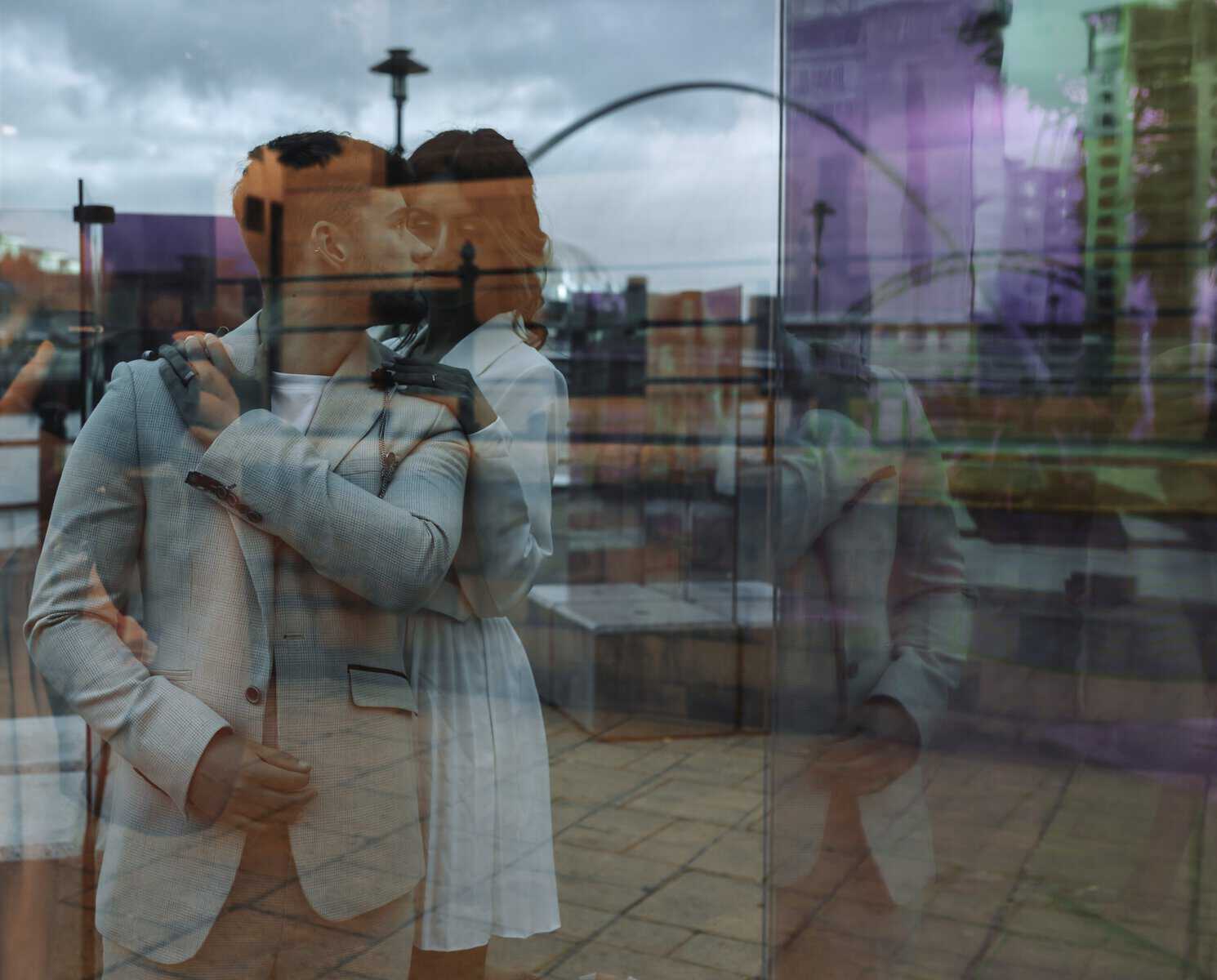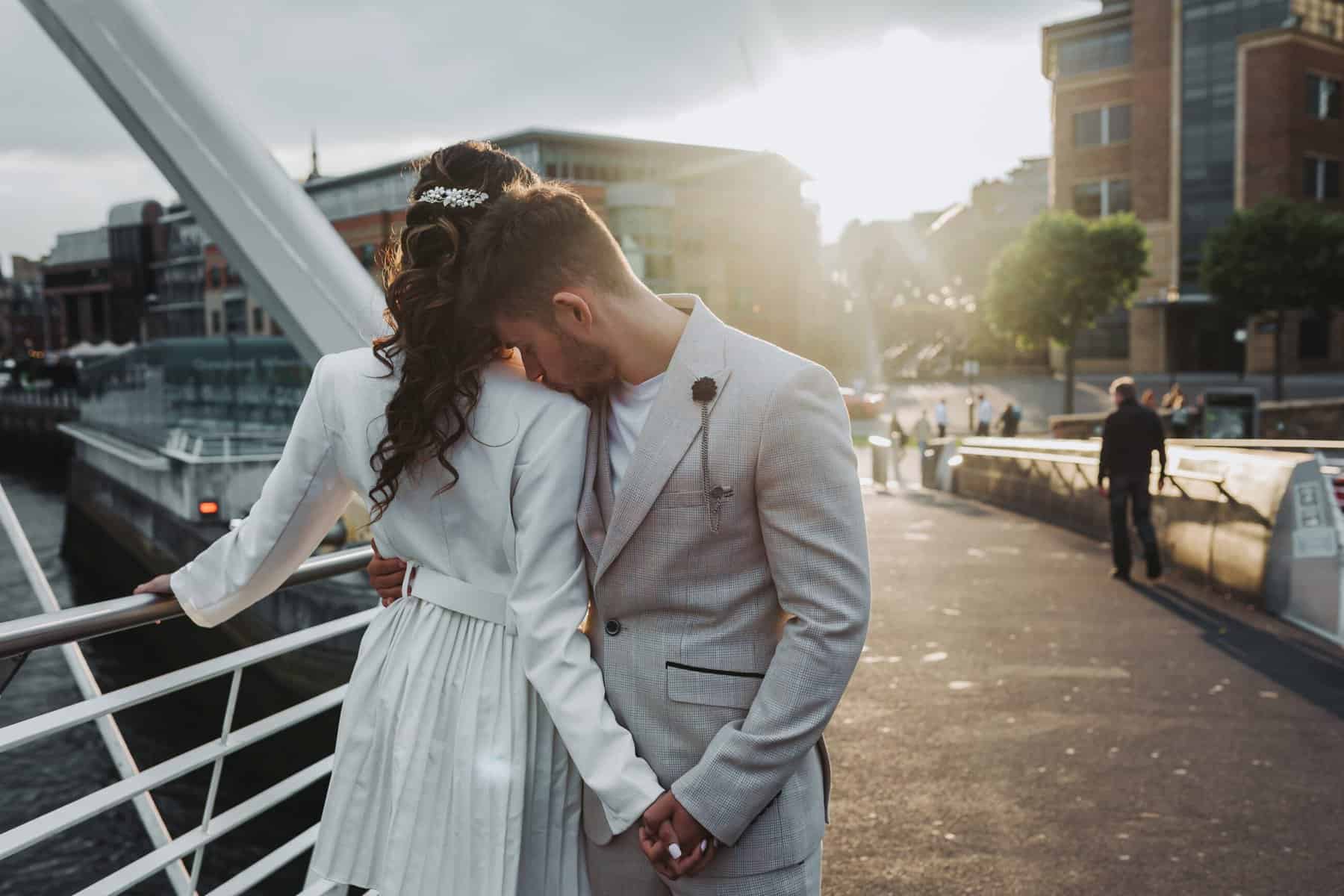 I chose to shoot in Newcastle Upon Tyne as their buildings, bridges and graffiti art made for an amazing backdrop for the shoot.
Modern, Fun city elopement 
The shoot shows how beautiful an intimate wedding can be and how you can give your own personal touch to keep things from being boring and bland.
You don't need a big production set-up… all you need is love!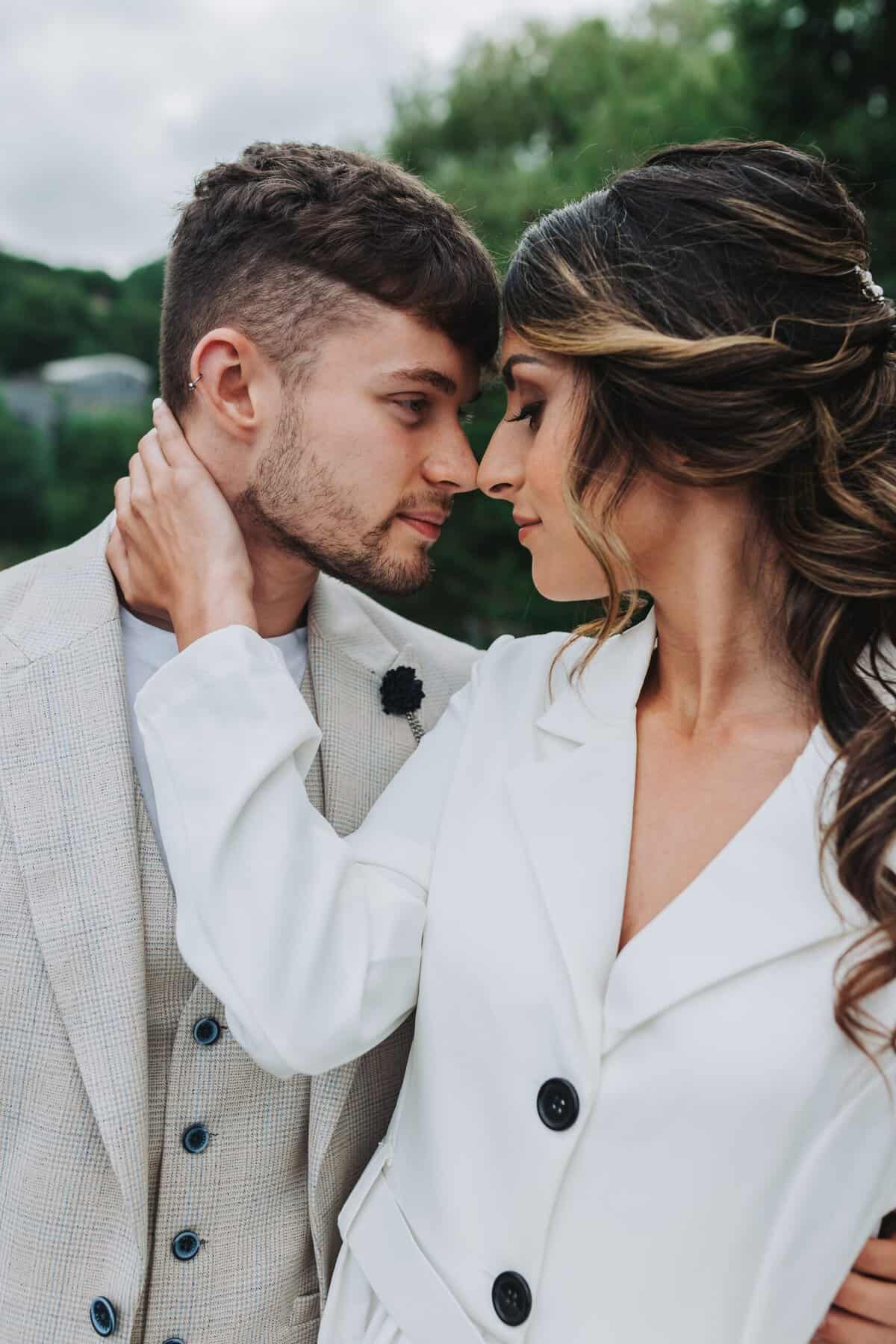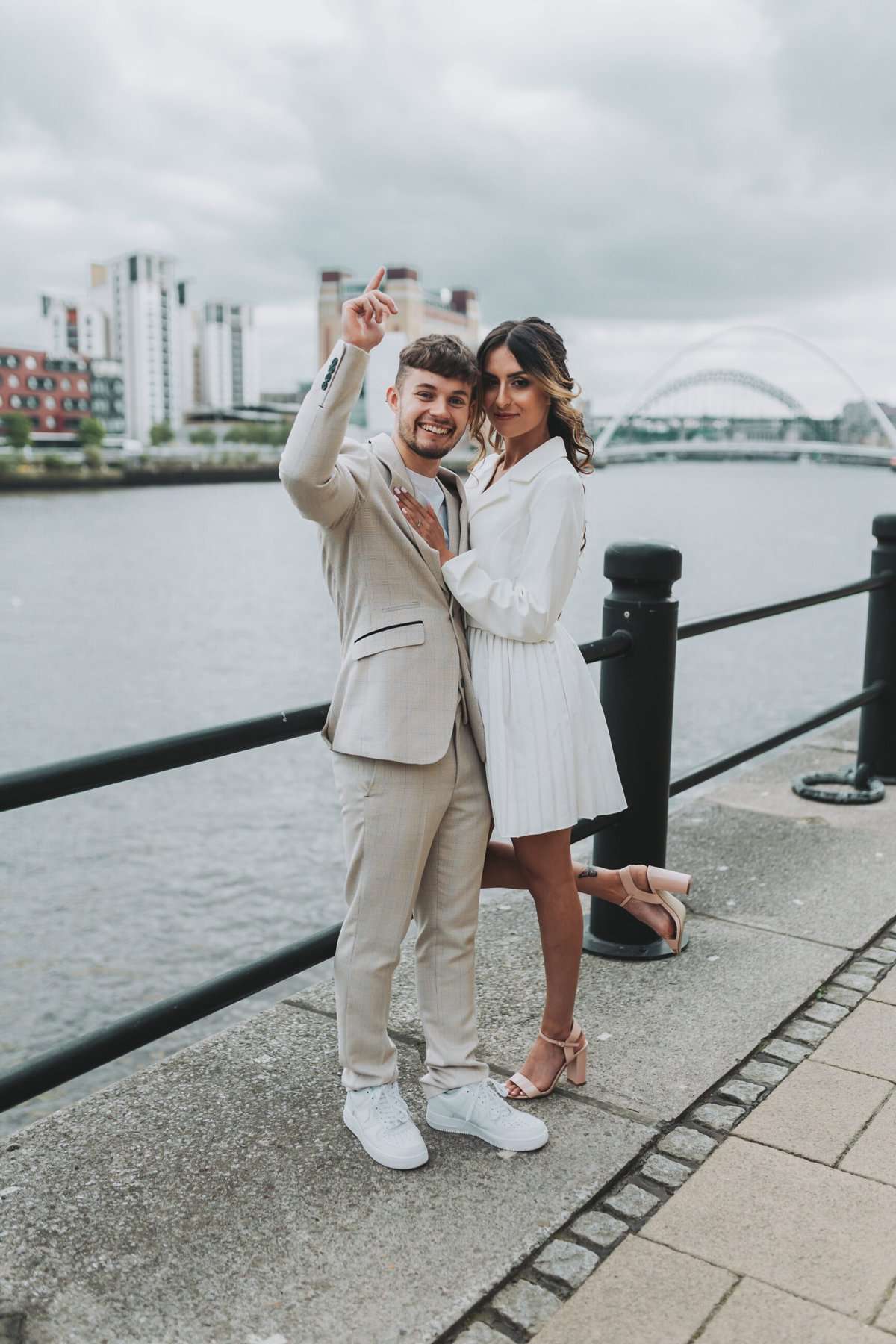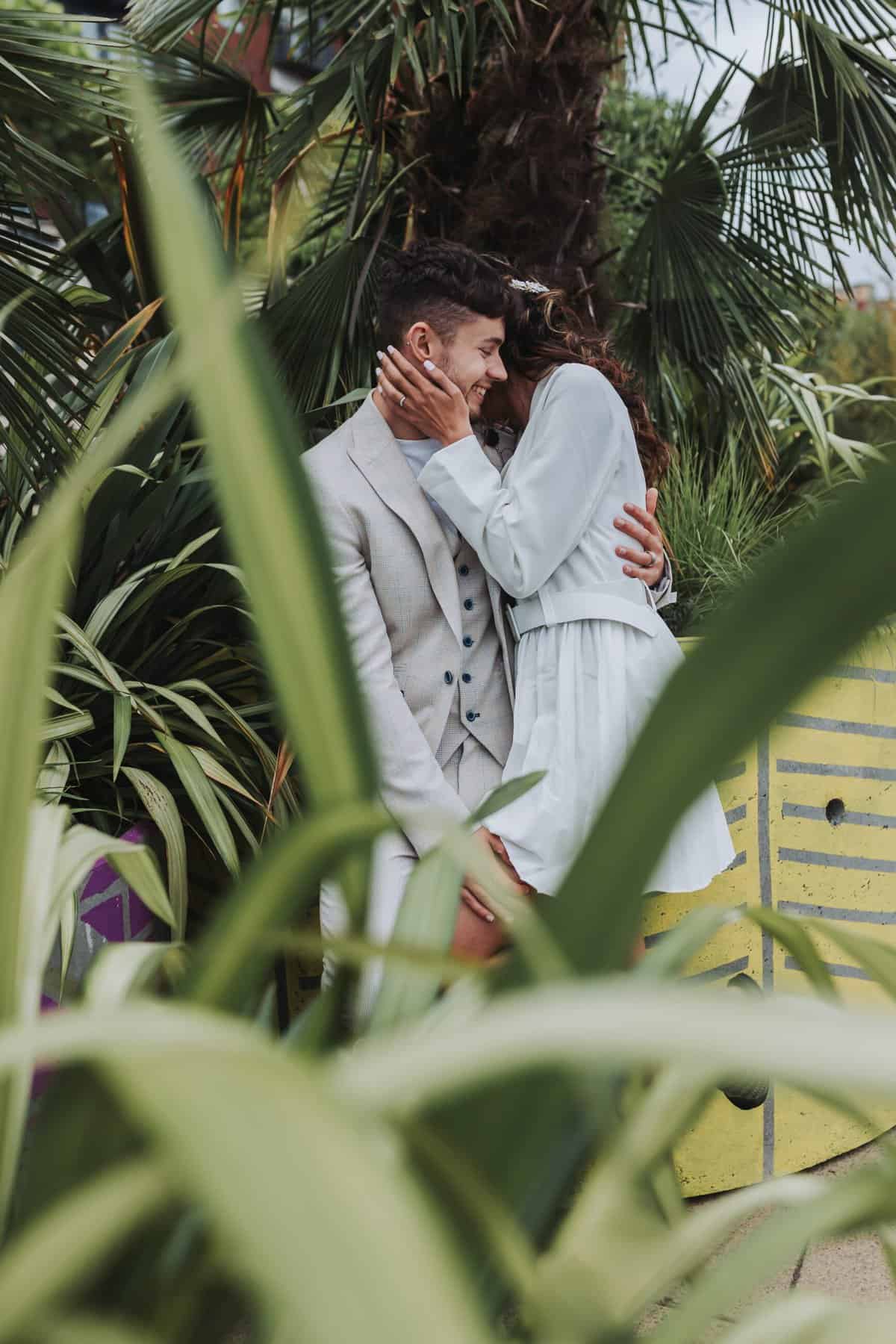 I wanted to portray a spontaneous, fun wedding day that all Brides and Grooms can have if they're looking for something a bit more untraditional and I also love the idea of a city elopement wedding just you and the love of your life having a romantic, crazy in love adventure together whilst also tying the knot!
Modern bridal jacket suit
We love the bride's style! We are big lovers of bridal suits and this one is a stunner.
This is also a great example of how luxurious a high street wedding outfit can look! We think the bride looks super stylish!
The stunning peony bouquet finished off the look beautifully.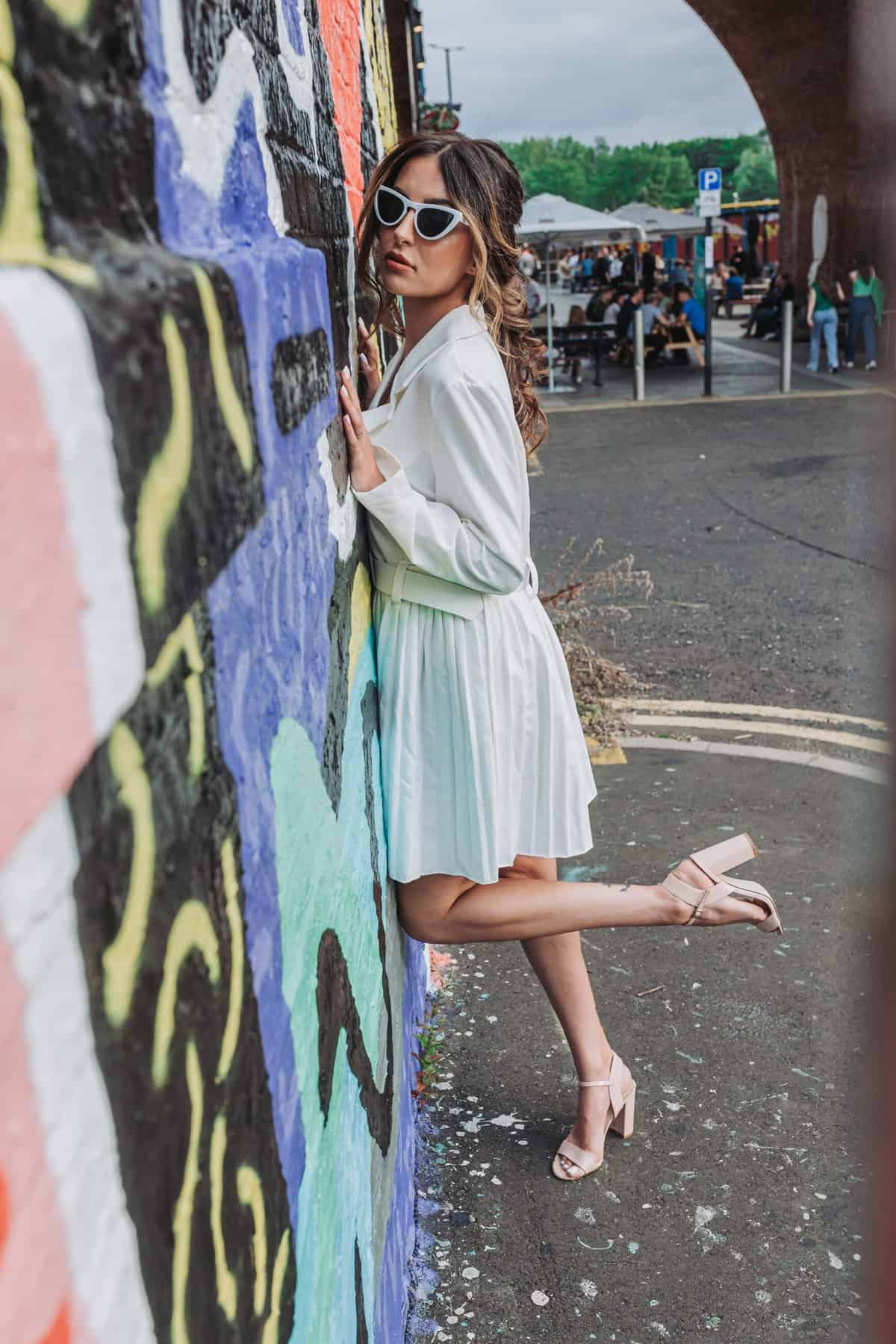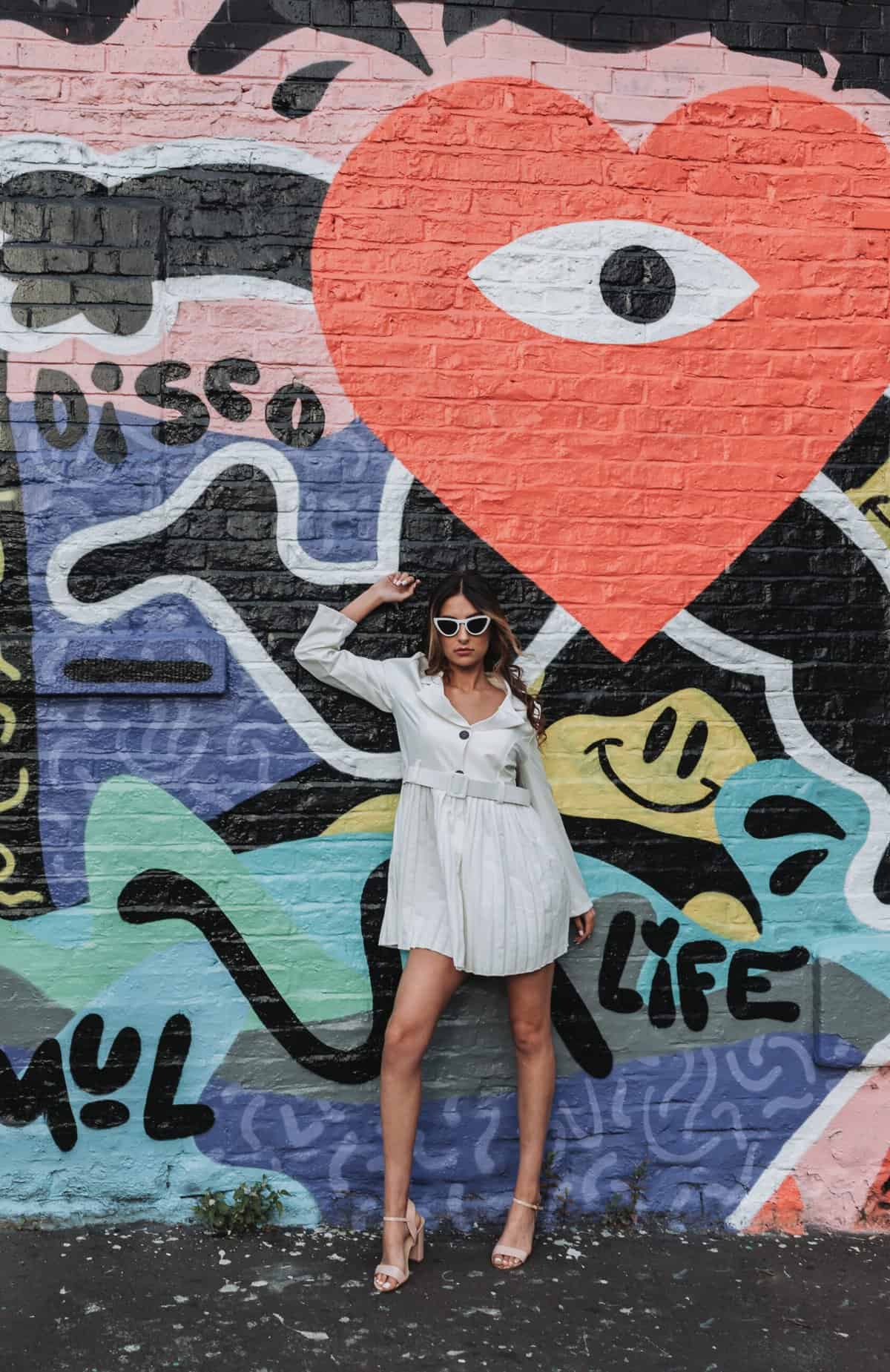 The groom wore a stylish suit also and they make the perfect happy, fun couple!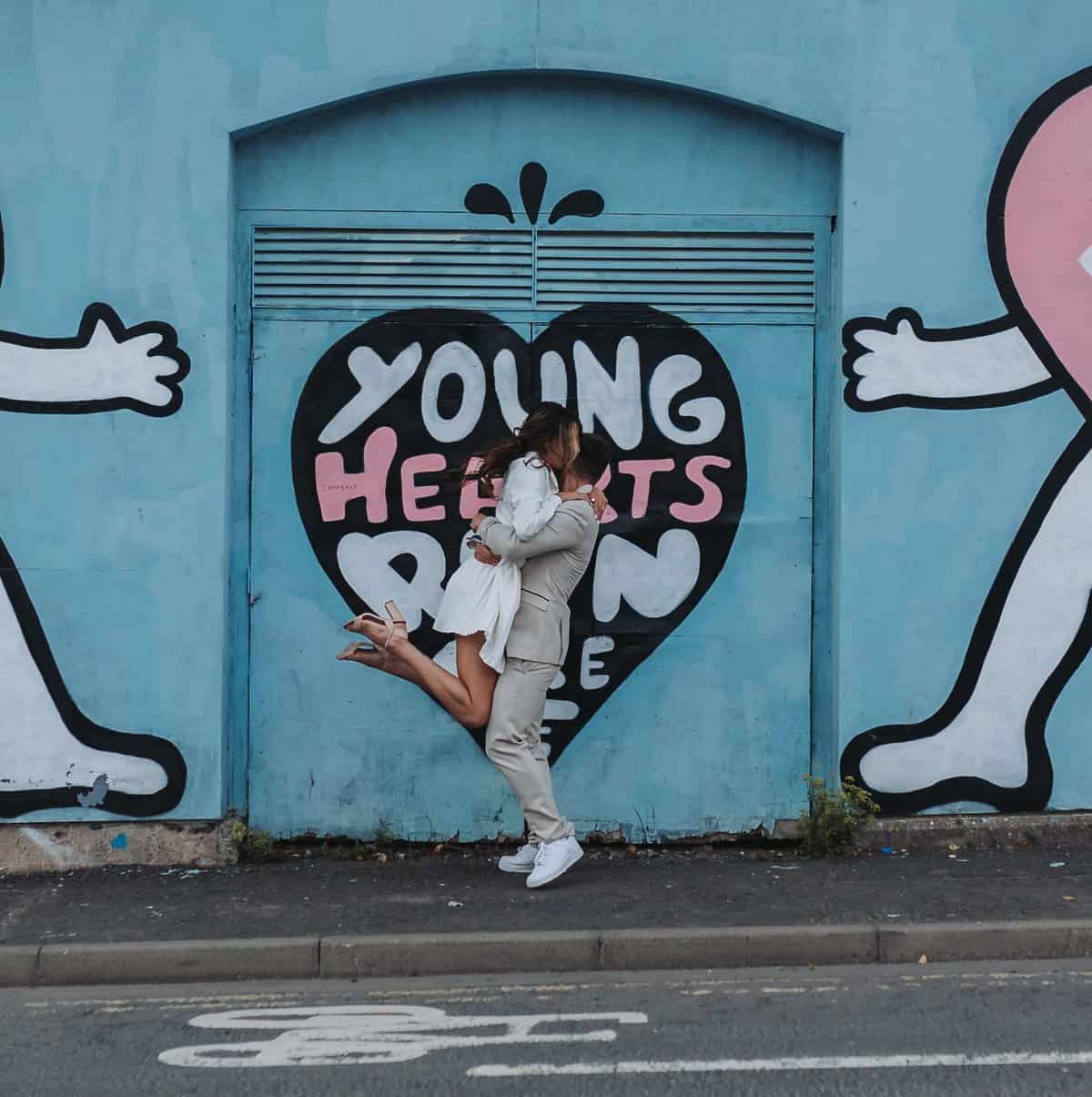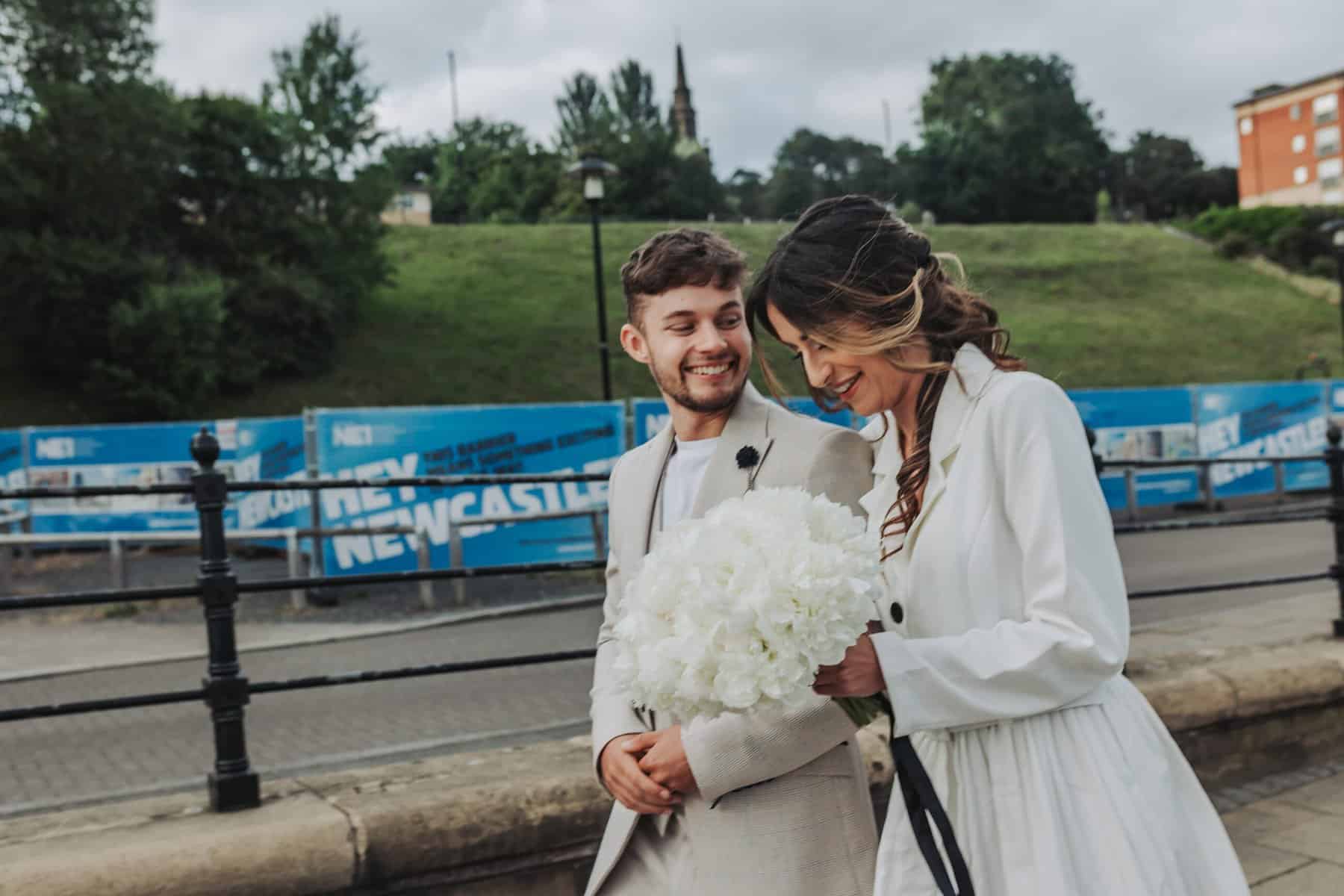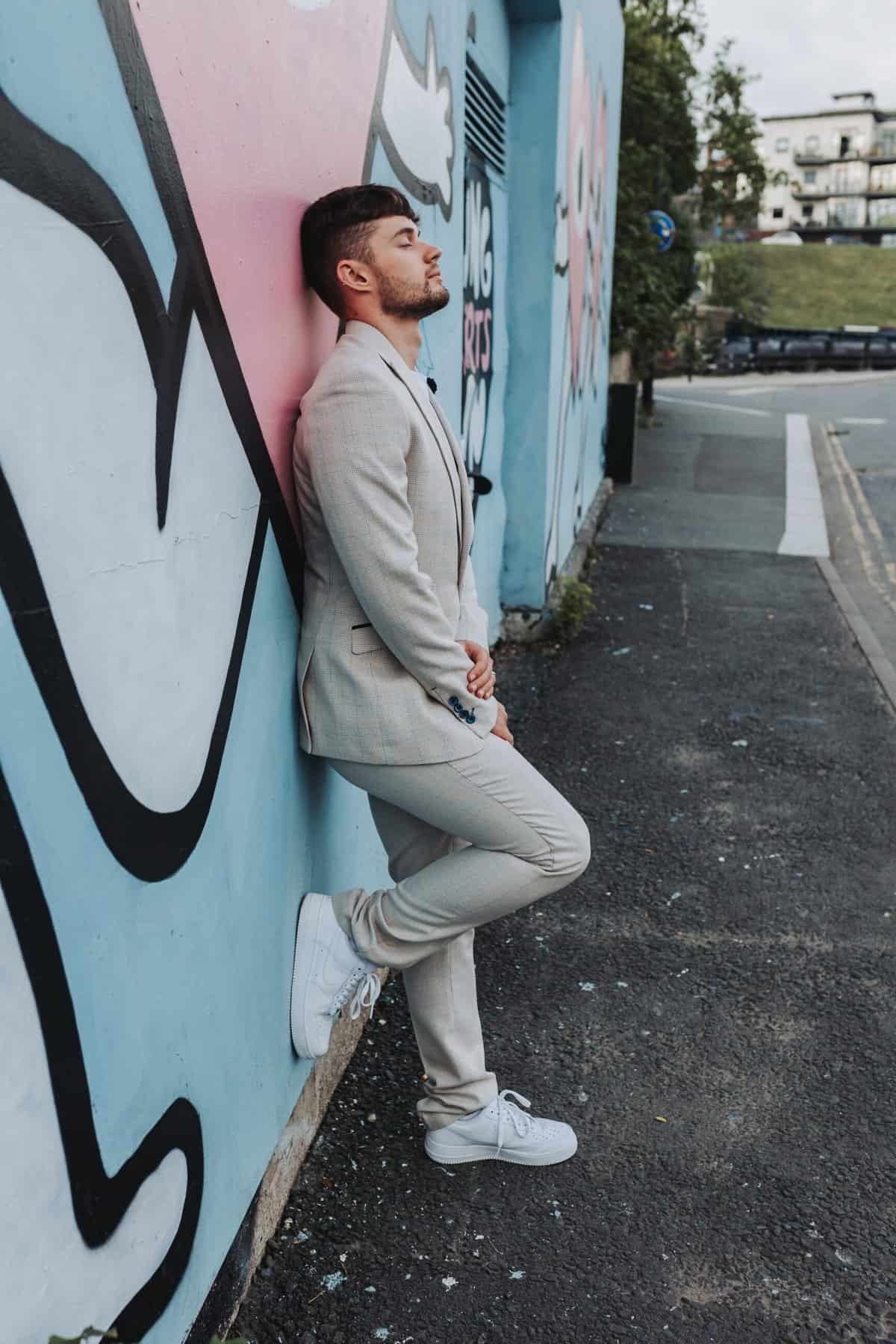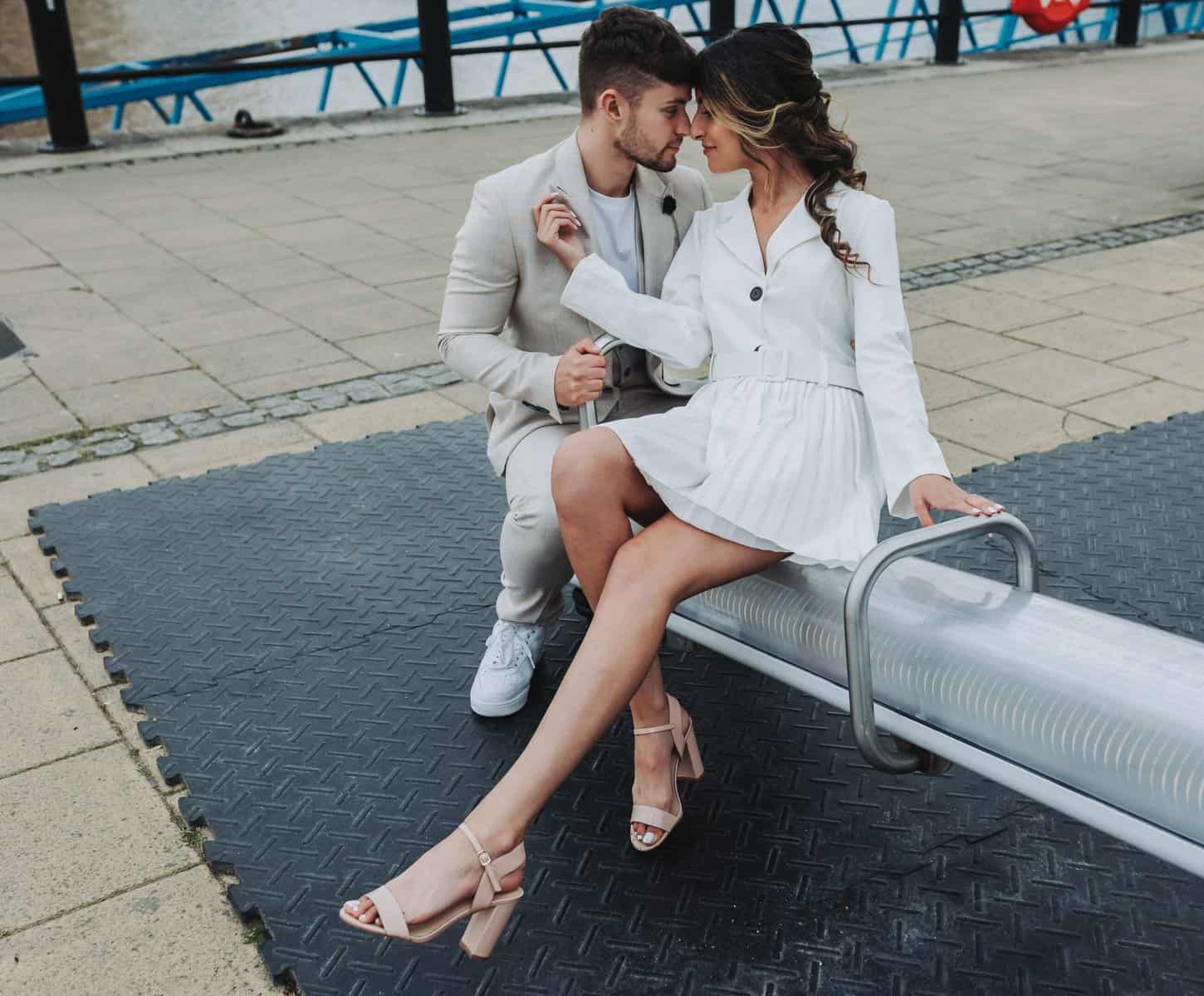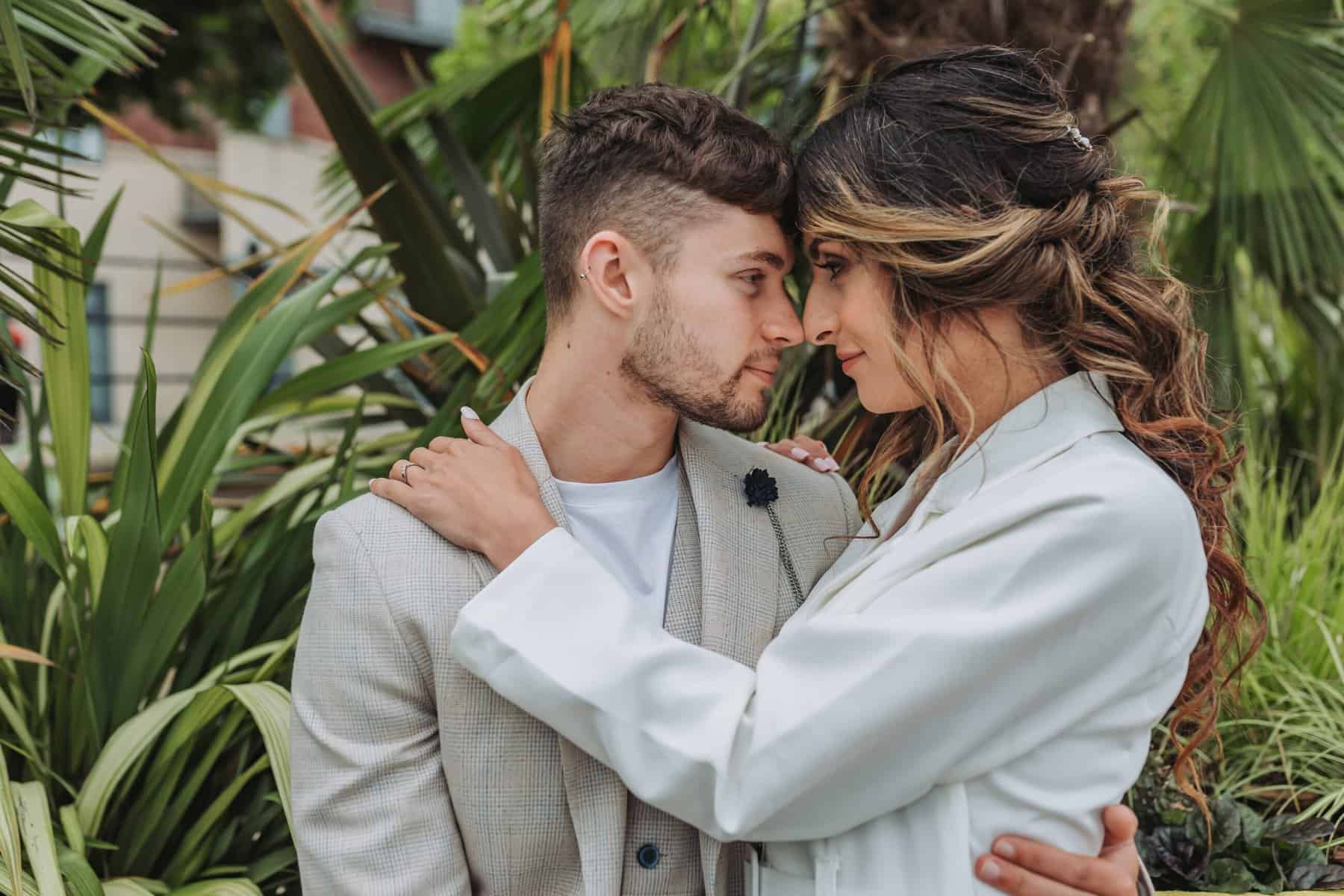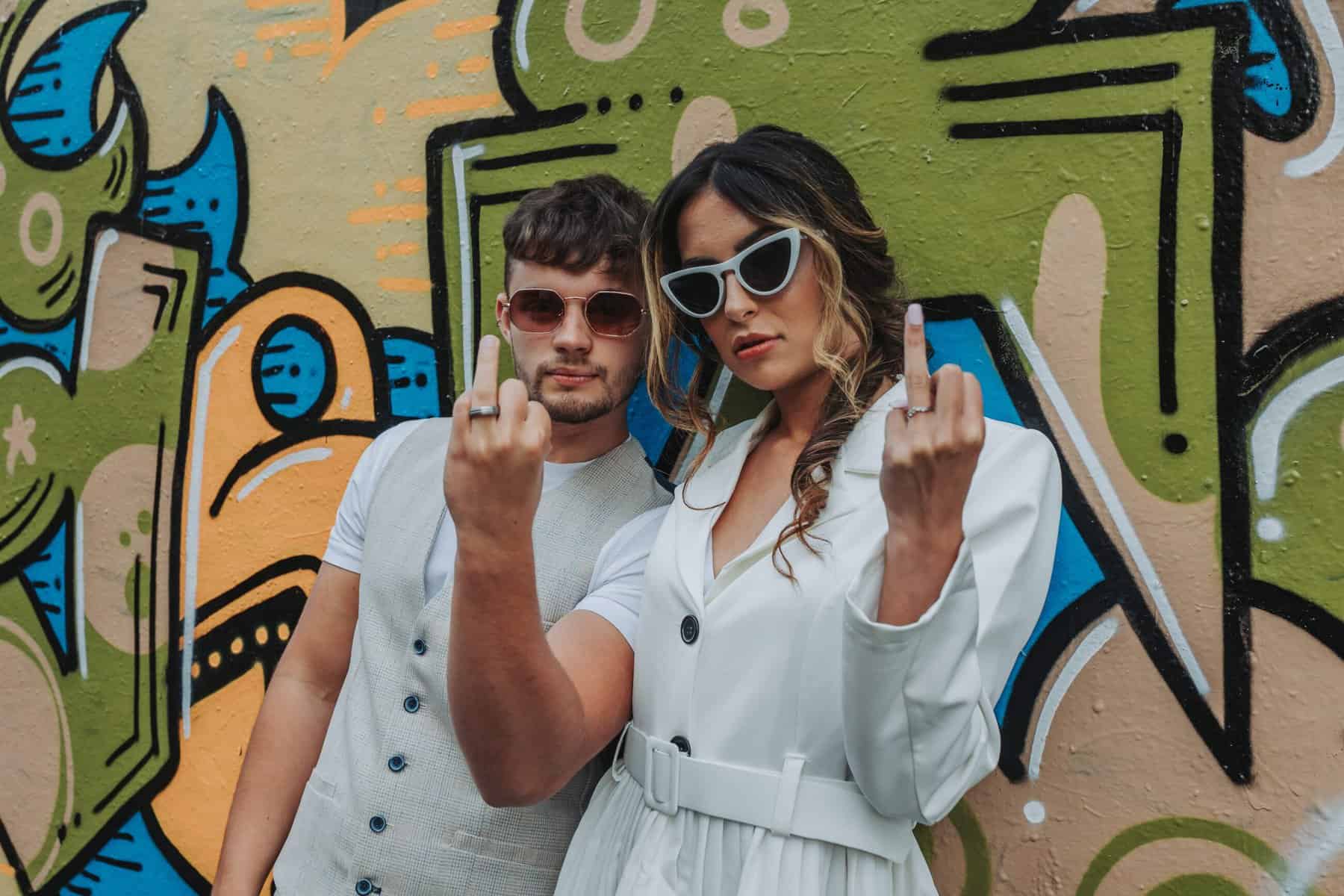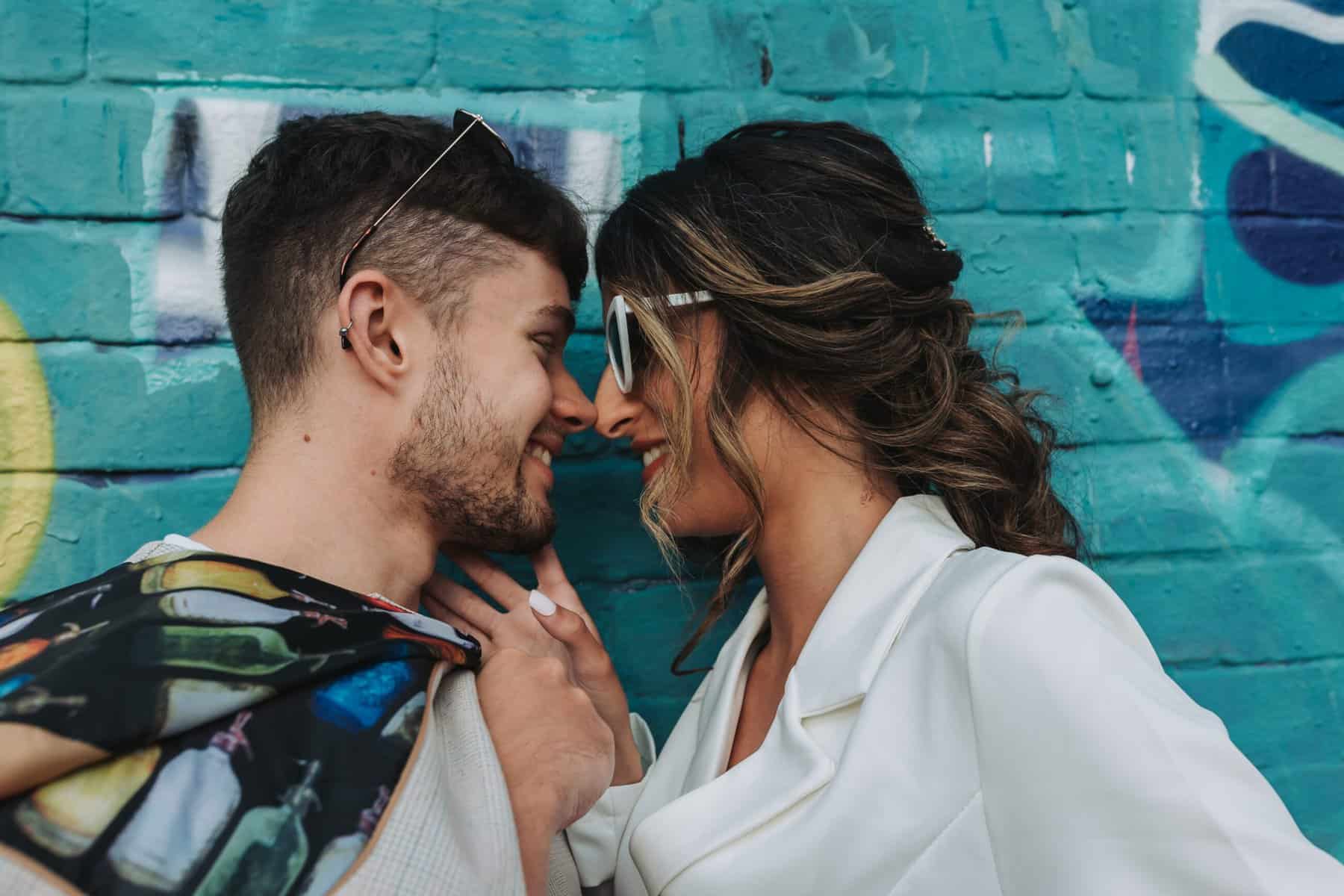 Newcastle Elopement Shoot
We hoped you enjoyed this shoot? We loved having this Newcastle elopement and the great team involved. 
Check out the suppliers involved: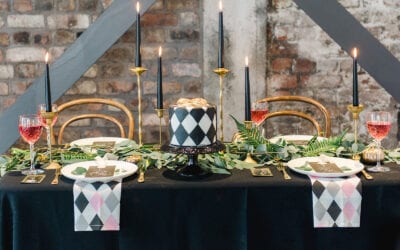 Pierrot inspired halloween wedding This week on the blog we have this gorgeous Halloween inspired...