Today on the blog we are bringing you some stunning wedding inspiration.
When an old industrial venue meets cool contemporary styling we always get excited! 
We love to showcase talented wedding suppliers. Styled shoots are a time for suppliers to get creative and show what they are passionate about and what they can really do!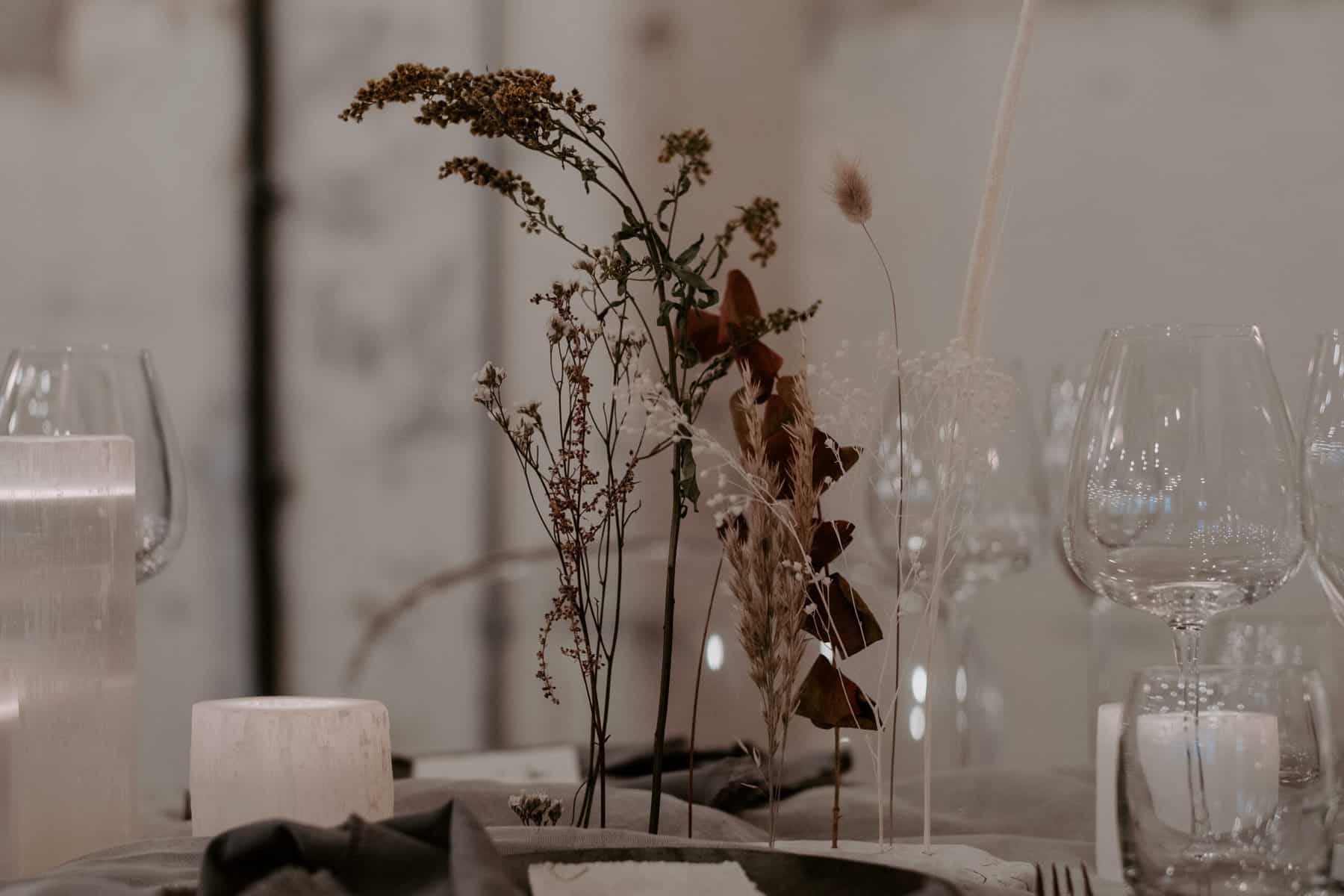 The venue: Holmes Mill, Clitheroe 
Holmes Mill was a former textiles mill and is in the heart of Ribble Valley. The shoot took place in the first floor Cotton Room. 
If you are looking for an industrial venue, full of history and character then Holmes Mill is the one for you.
One of the things I love the most about this venue is you get the urban industrial feel of the venue but the beautiful countryside surrounding Clitheroe.
The best of both worlds if you are struggling to decide.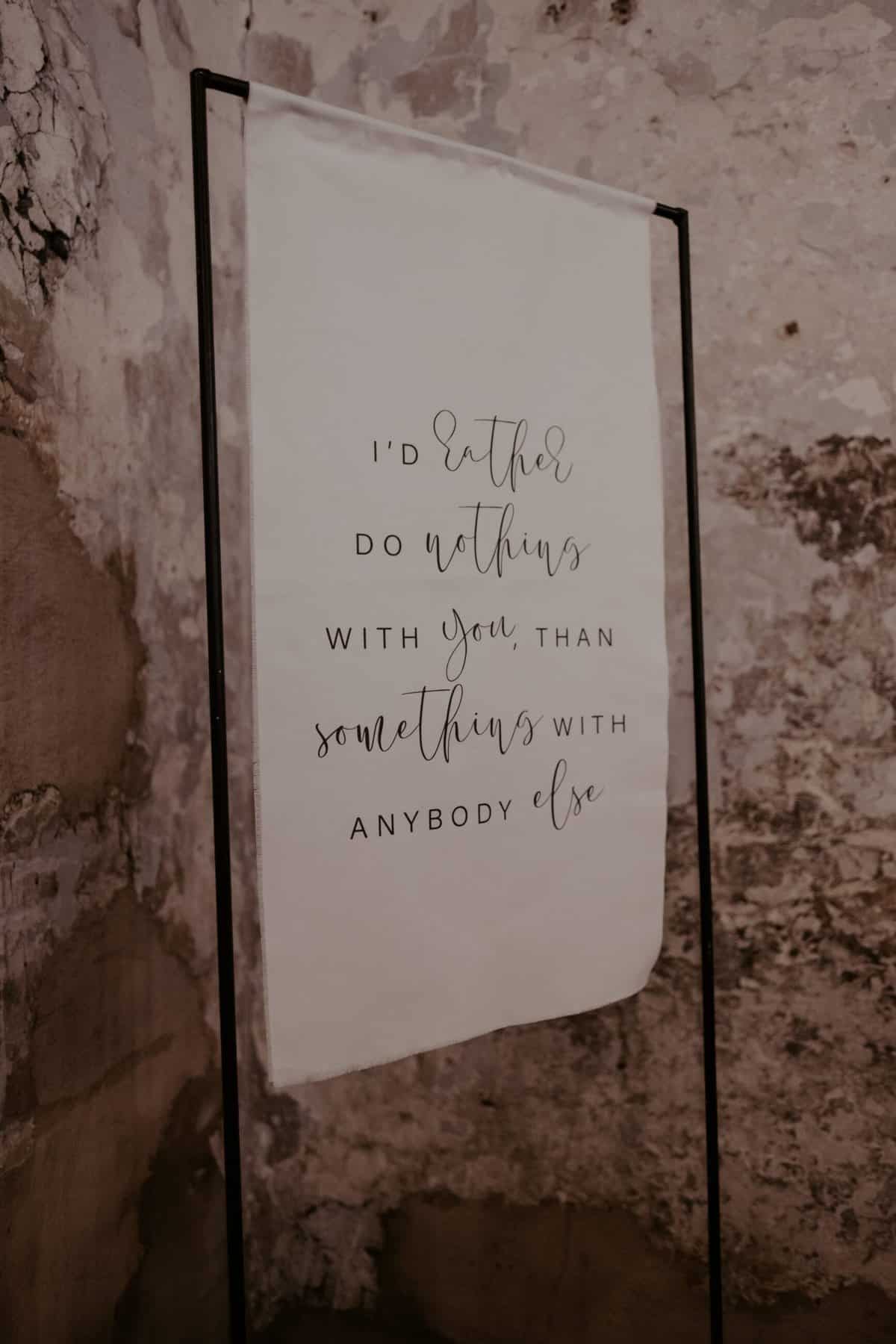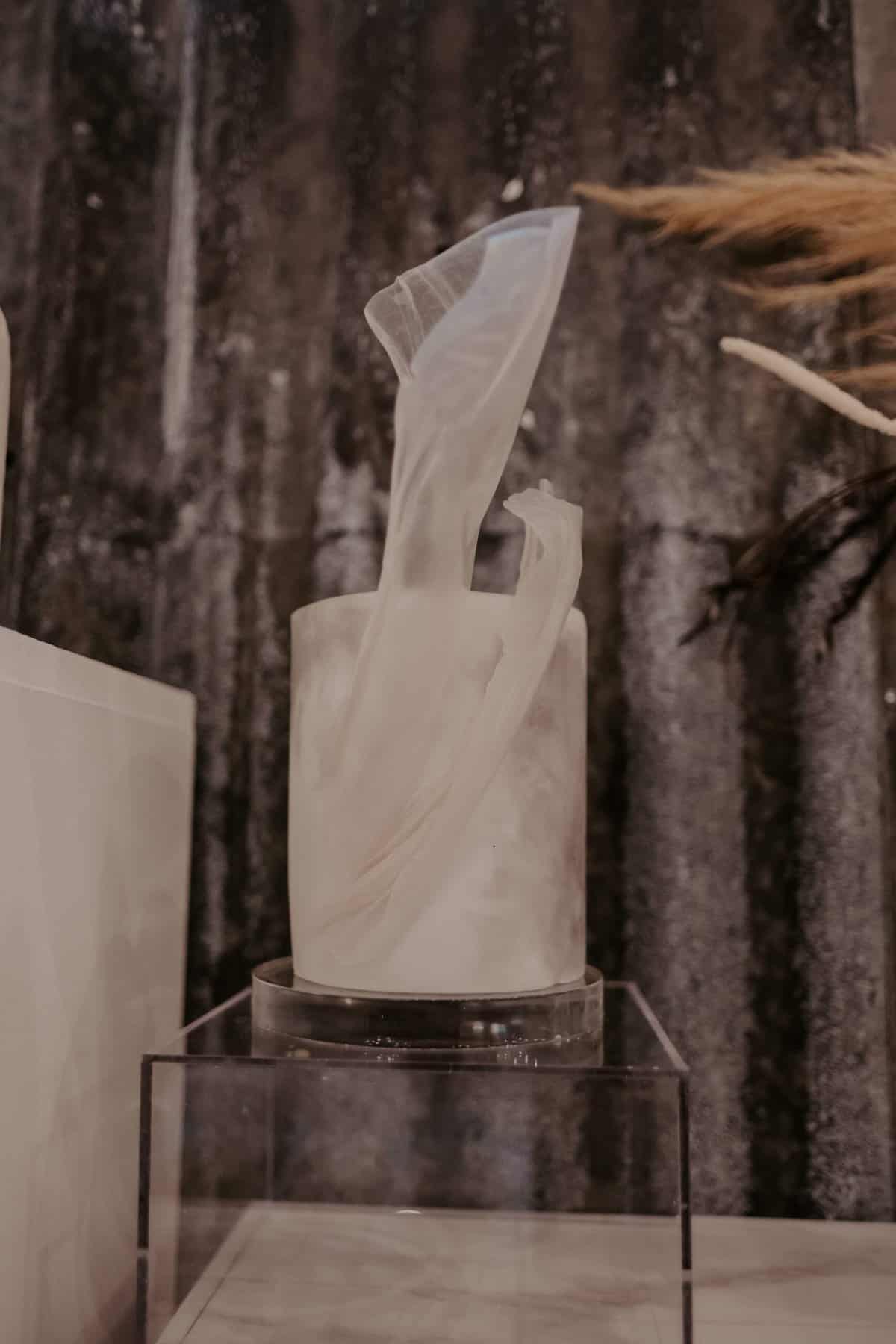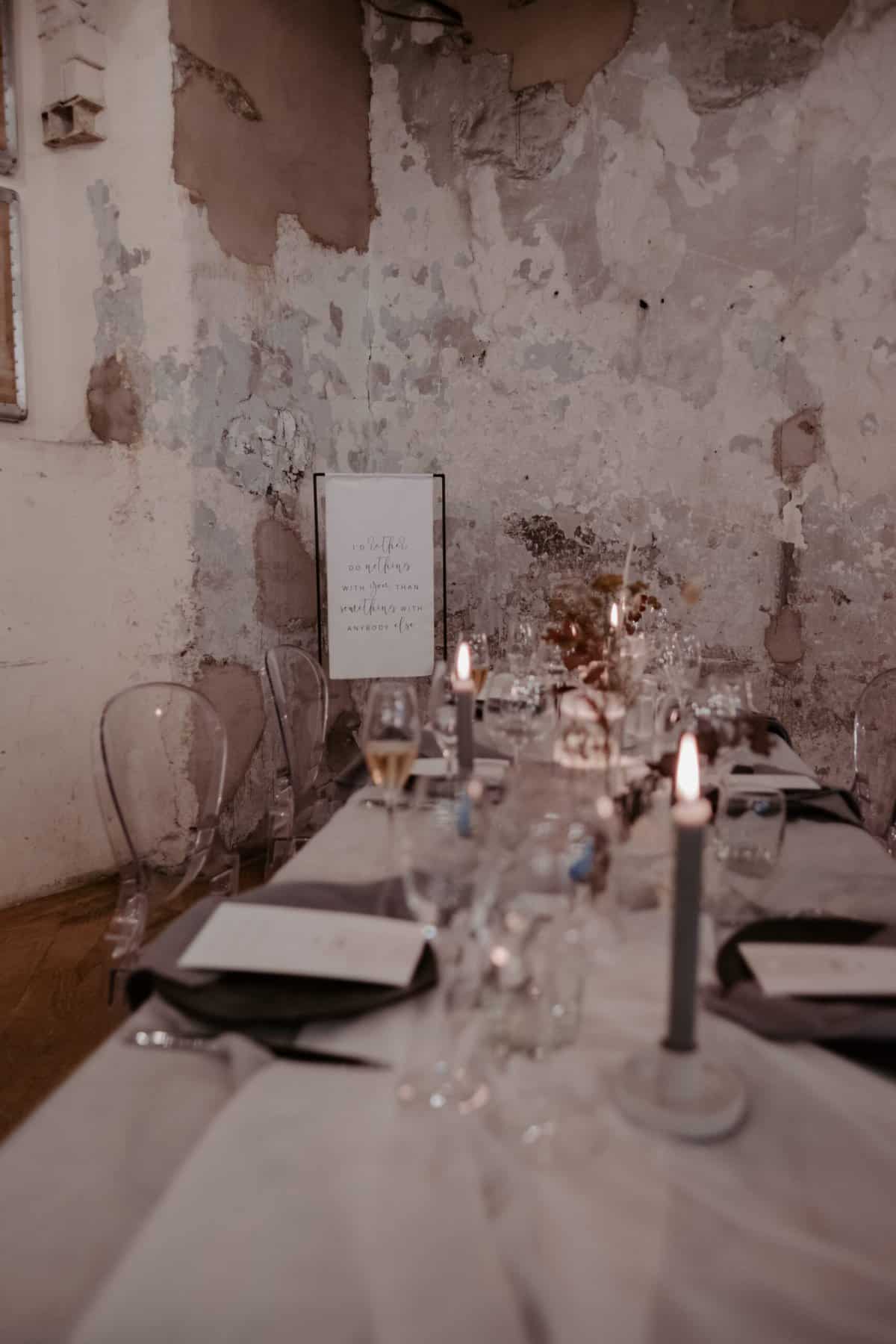 The whole vibe of the shoot was to go for a contemporary look that really complimented the industrial Mill.
Styling to compliment the venue
The team took inspiration from the exposed textured walls of the Cotton Room and the features of corrugated iron panels. 
They use the colours and textures of these features to inspire the colour palette and the texture of the cake.
Creating a modern look amongst all the atmospheric history of the building.
Working with your venue and taking inspiration from the features and elements already there is key for a design that fits beautifully within the surroundings of your venue.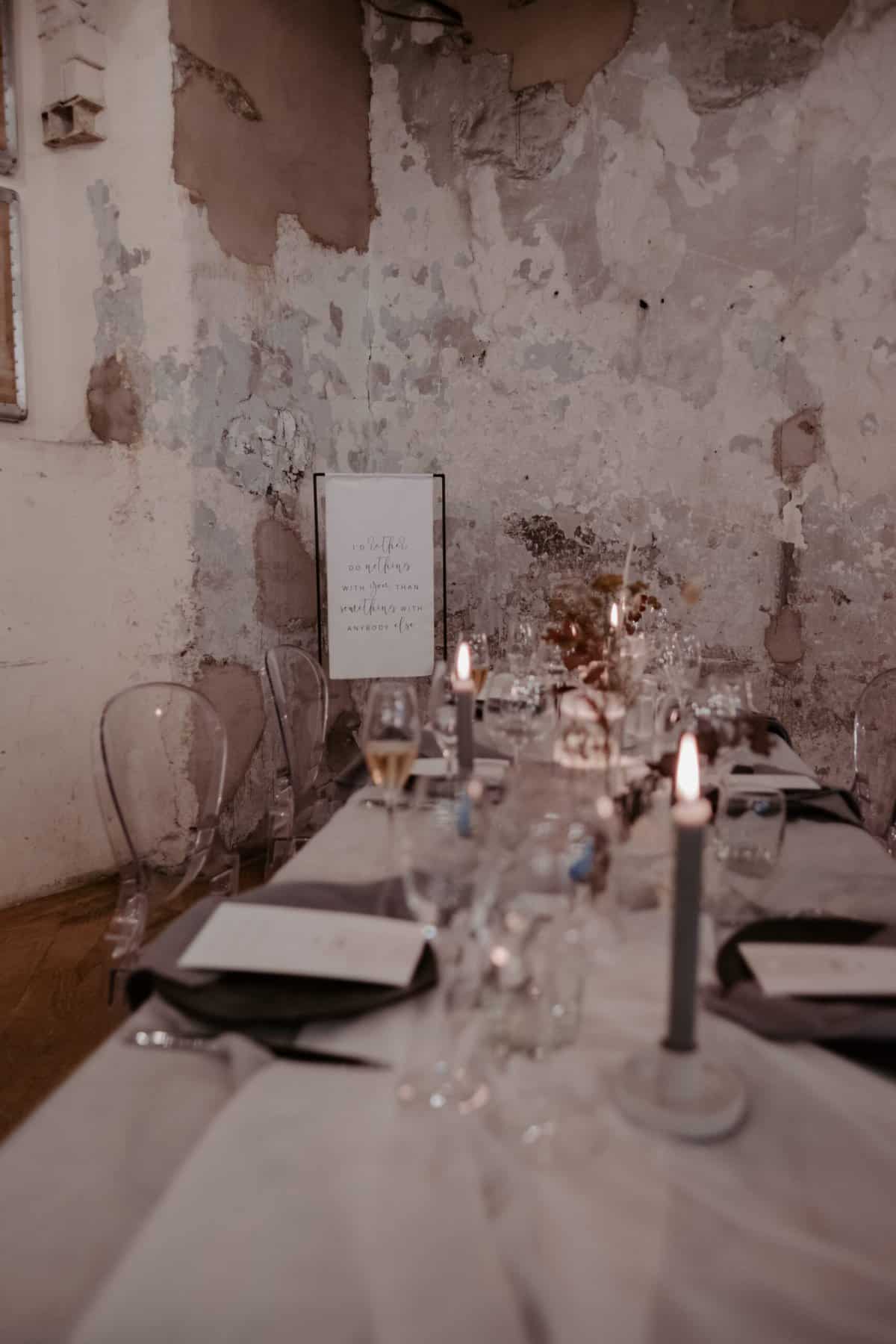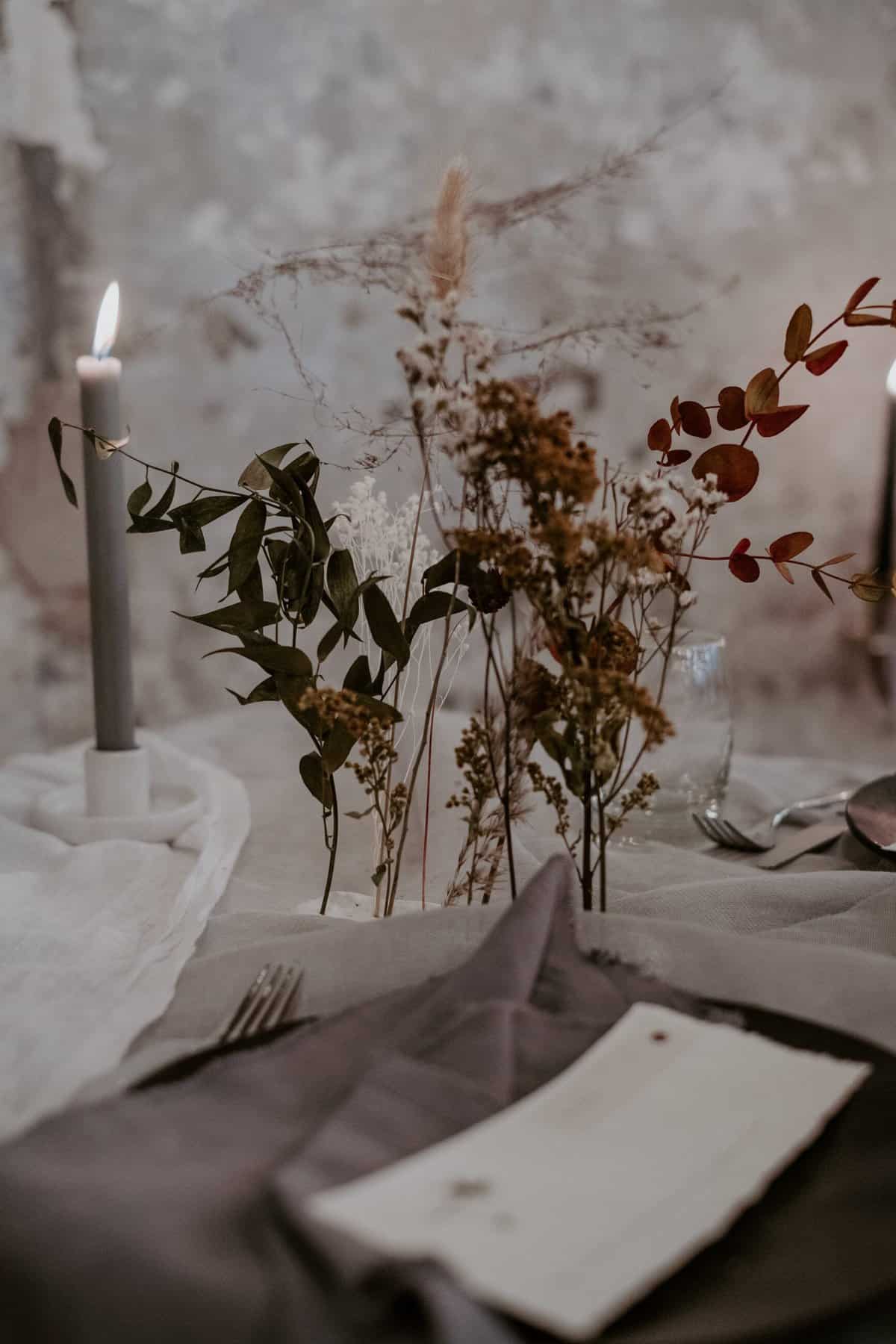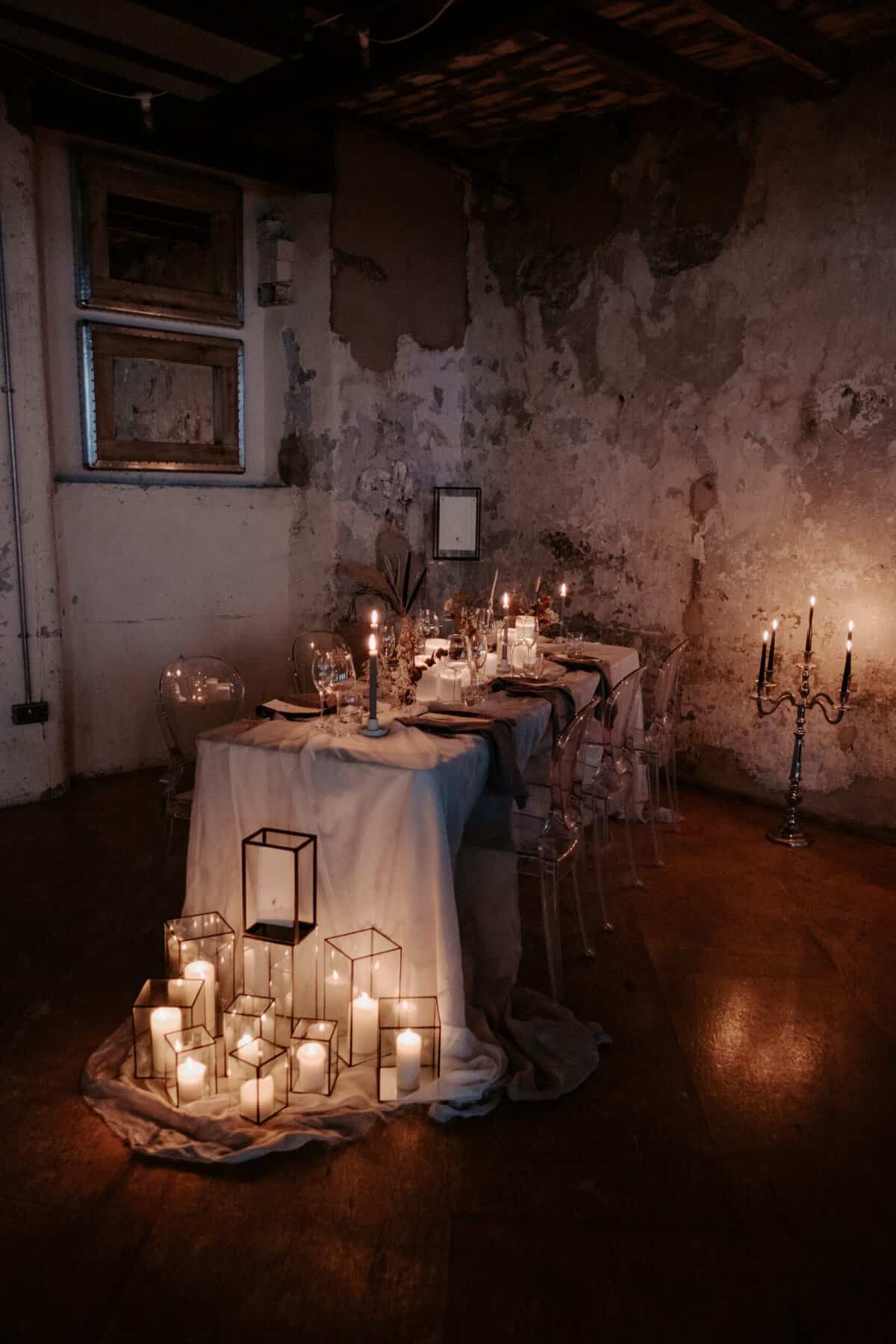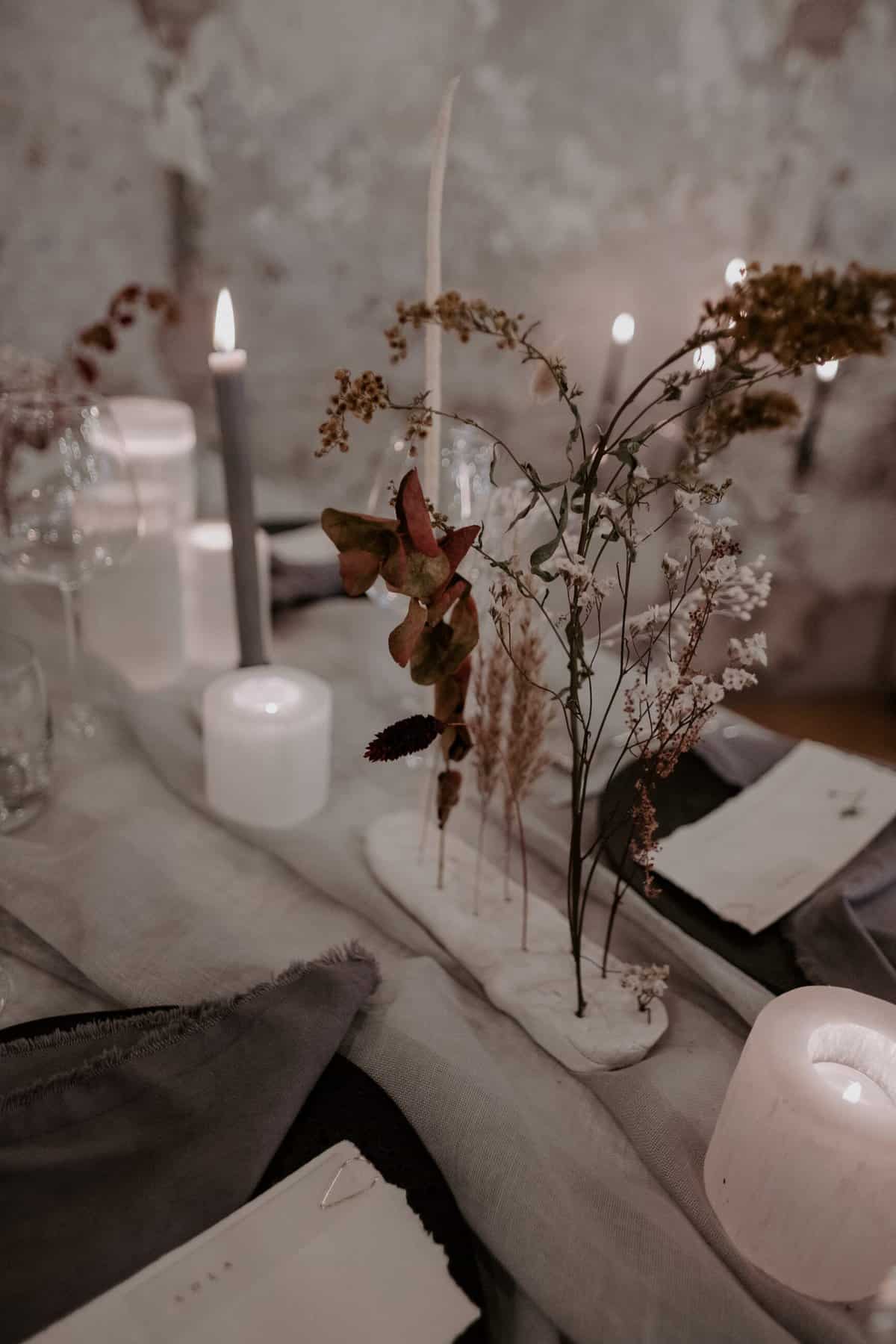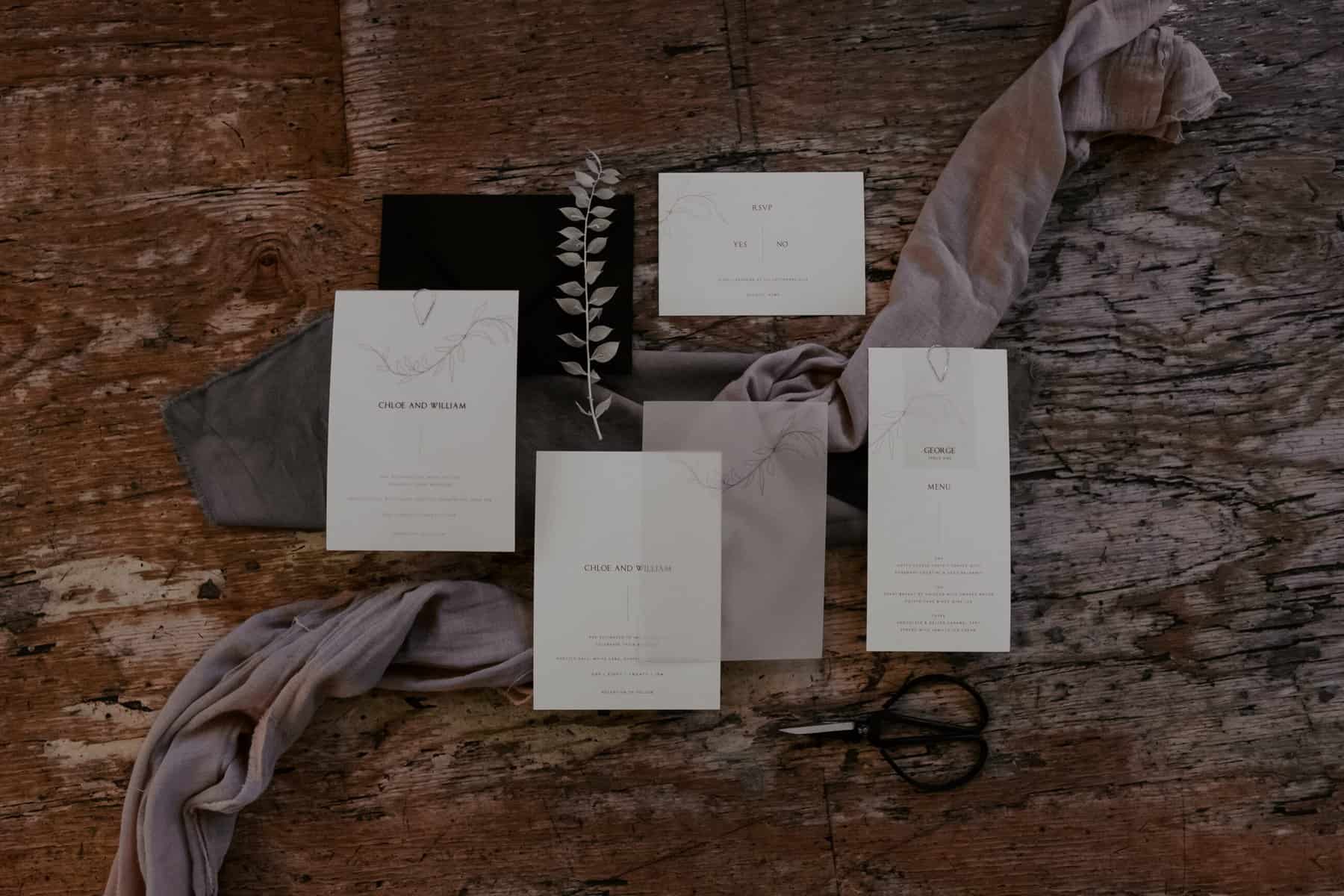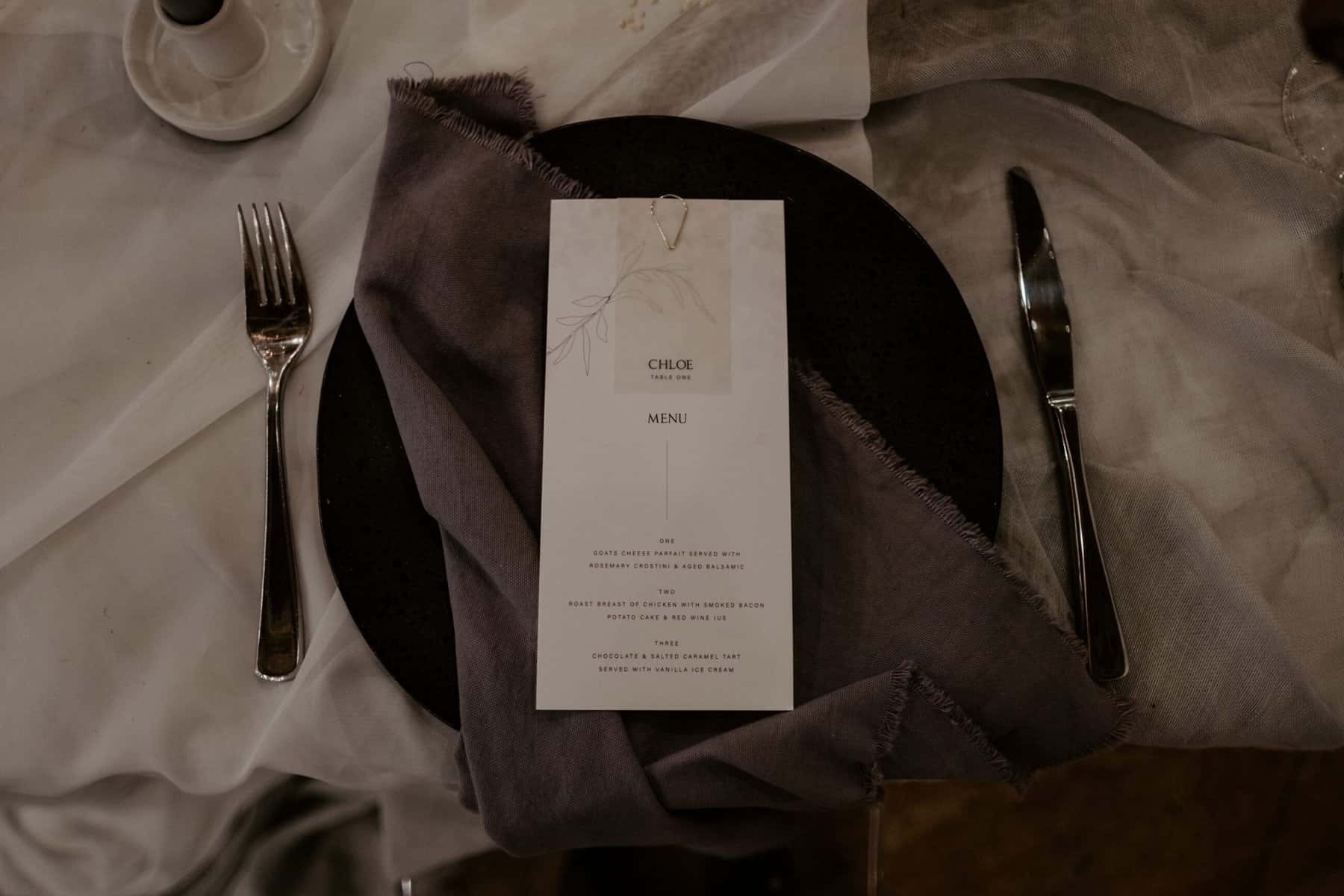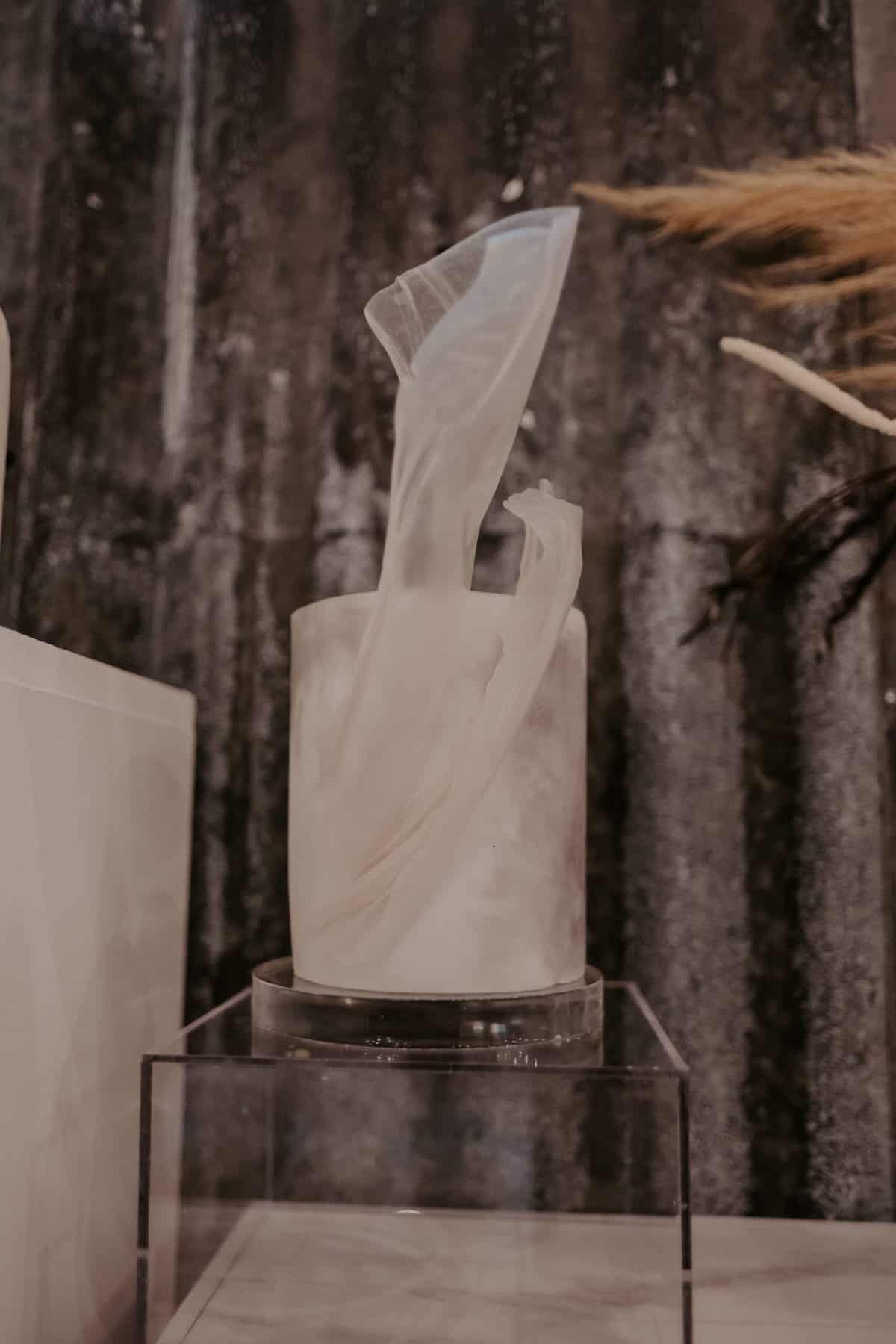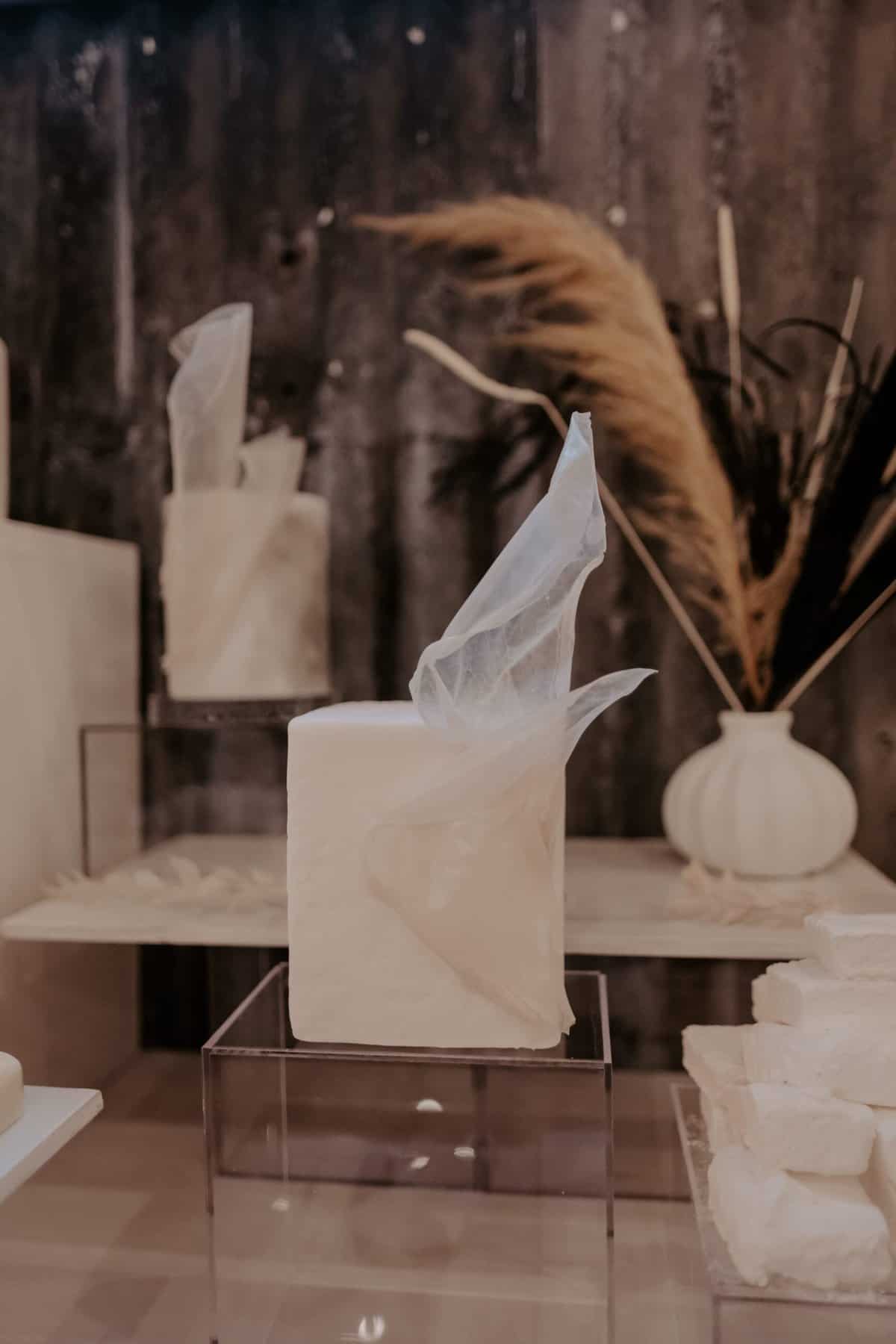 Having a real couple Remi and Dan really added an air of authenticity to the shoot as we could use their love story to express everyone's talents.
Modern clean line bridal inspiration
We love that they used a real couple for the shoot. 
They went for a clean line modern silhouette for the bride and she looked amazing. Finished with a super trendy must-have bridal cape.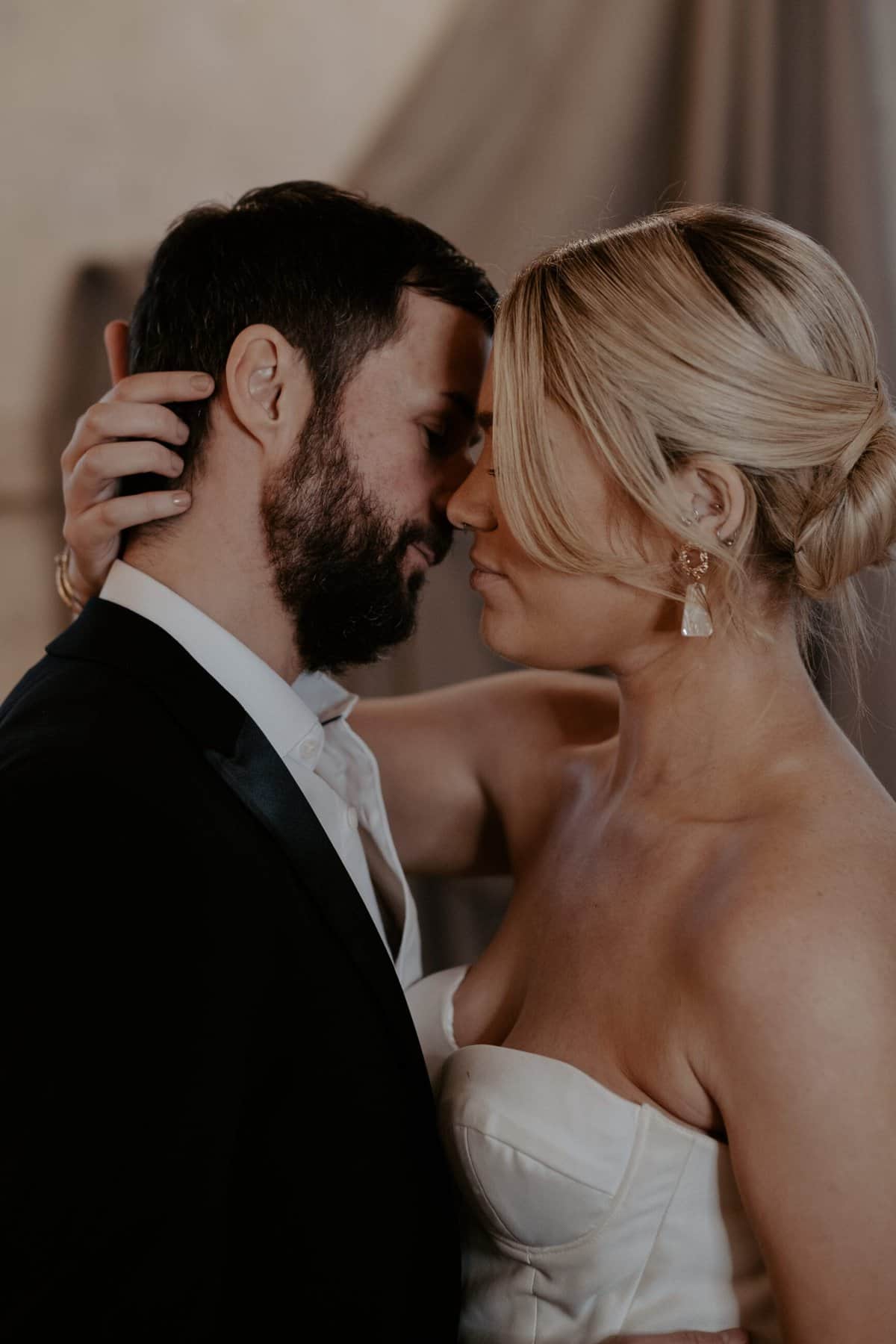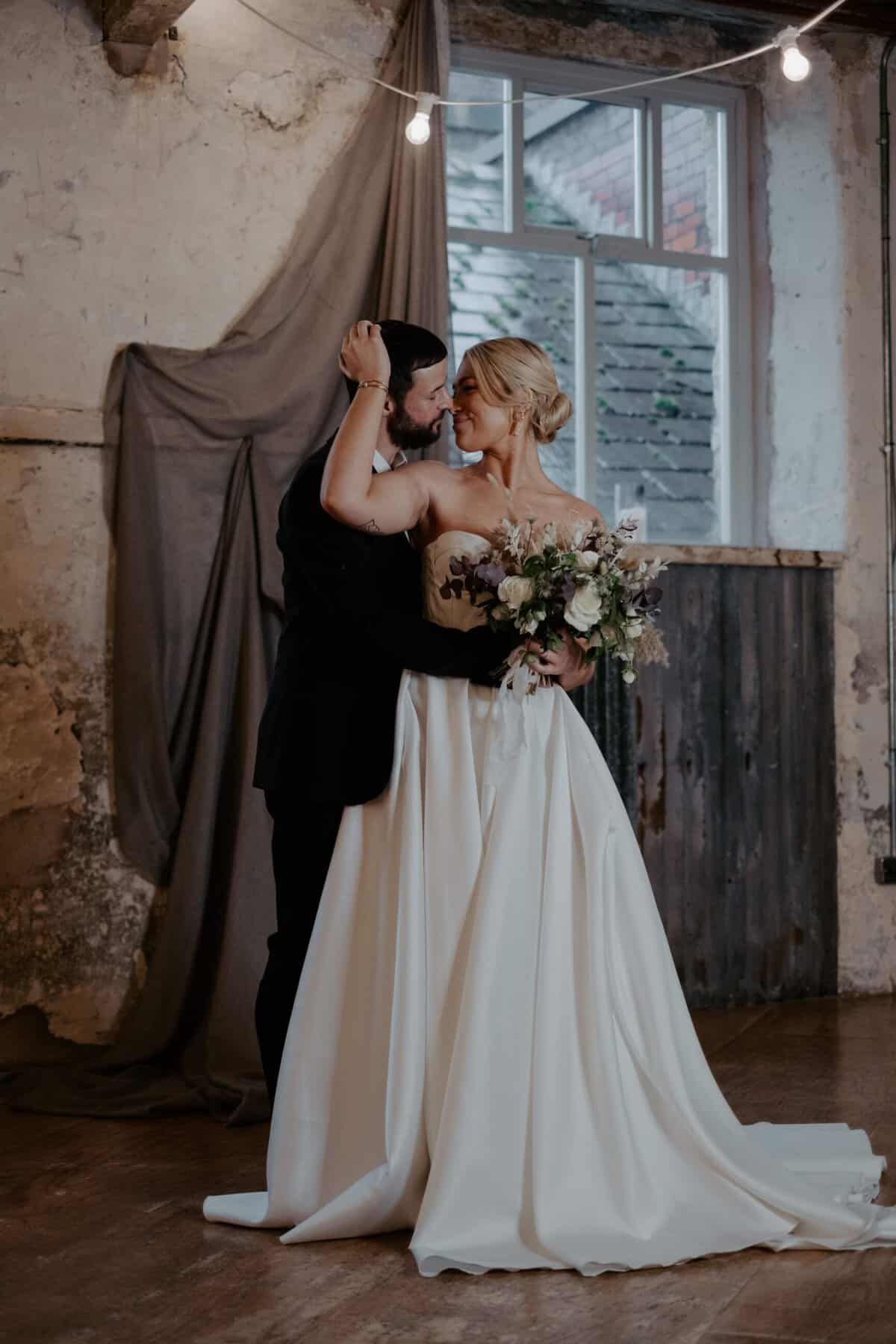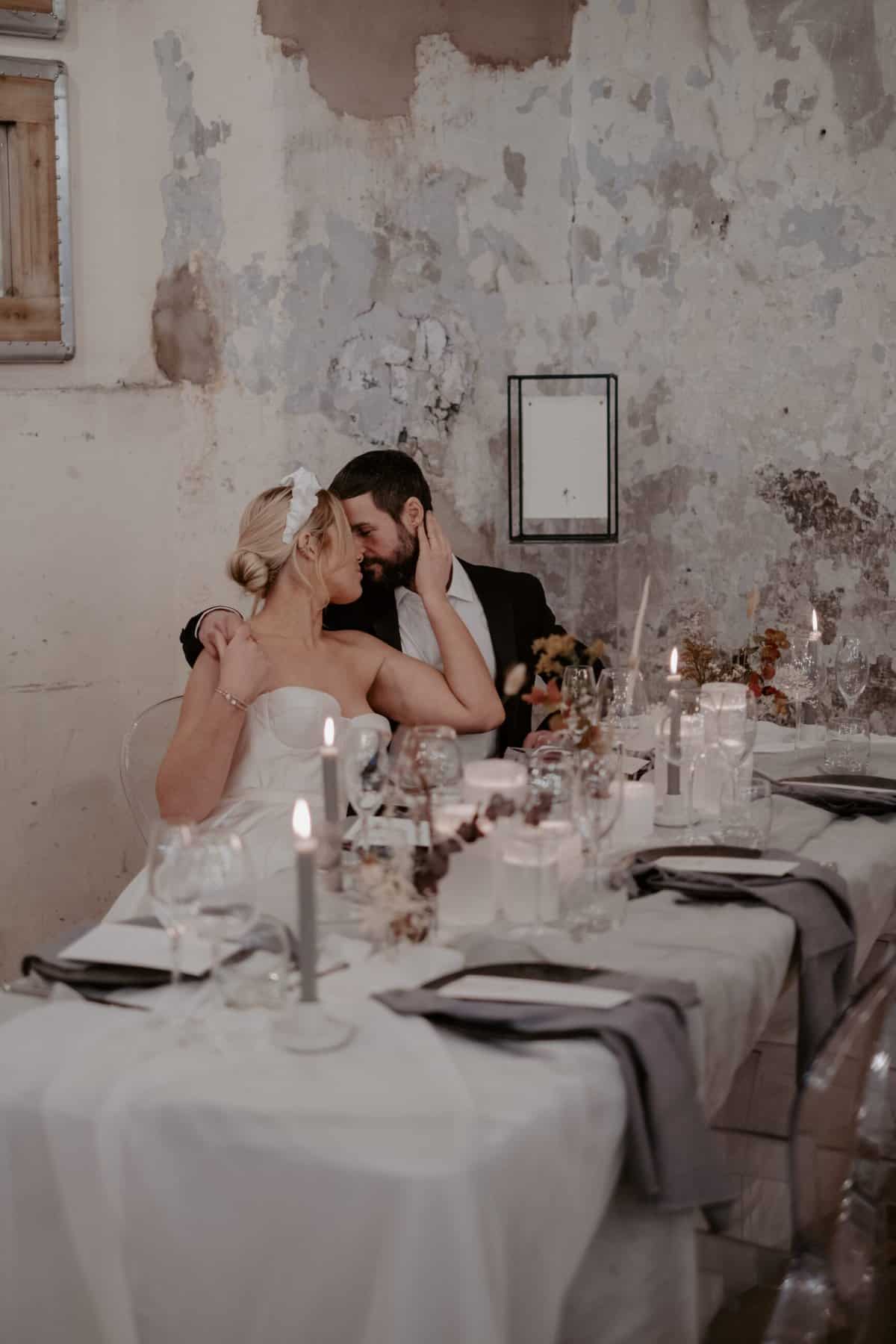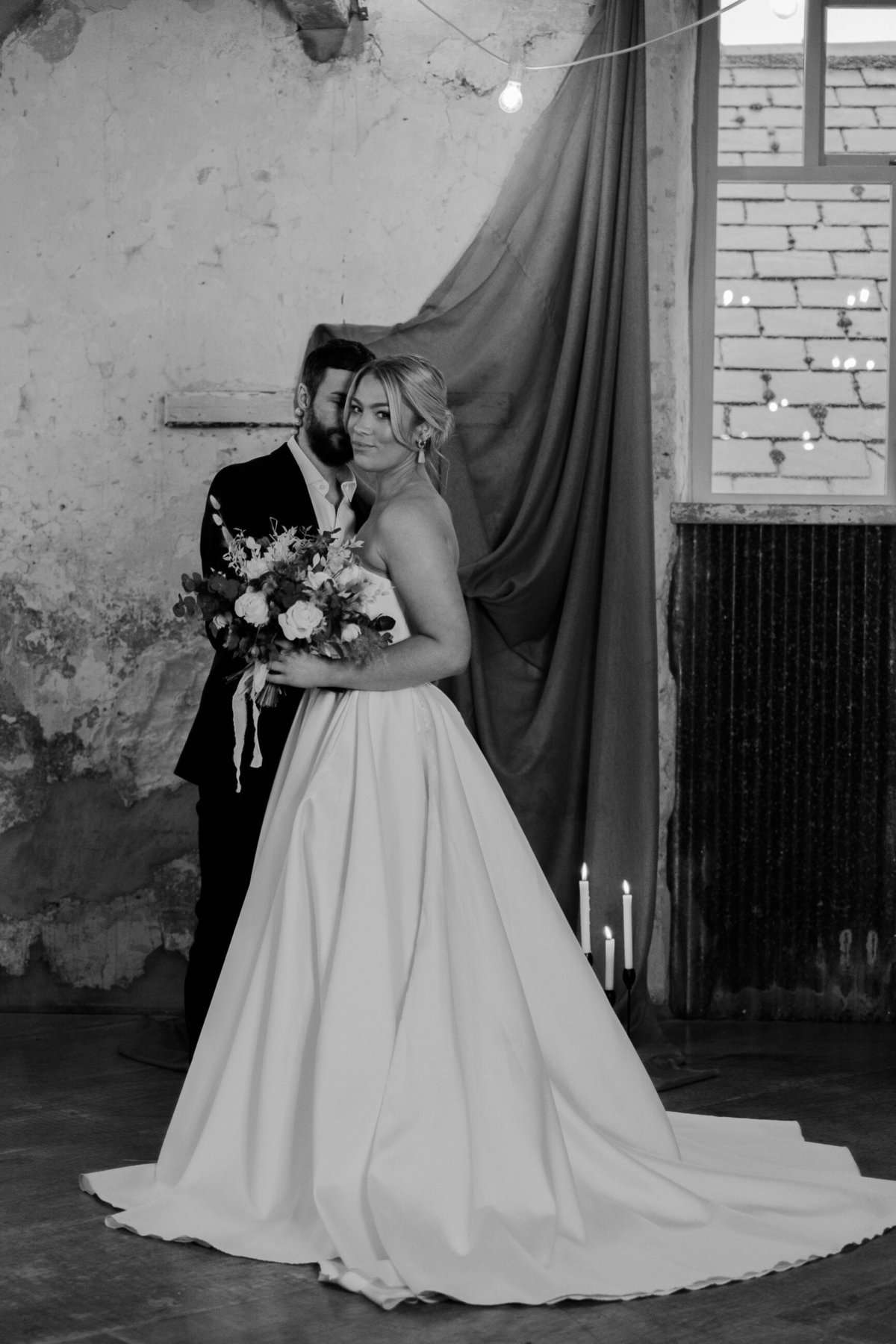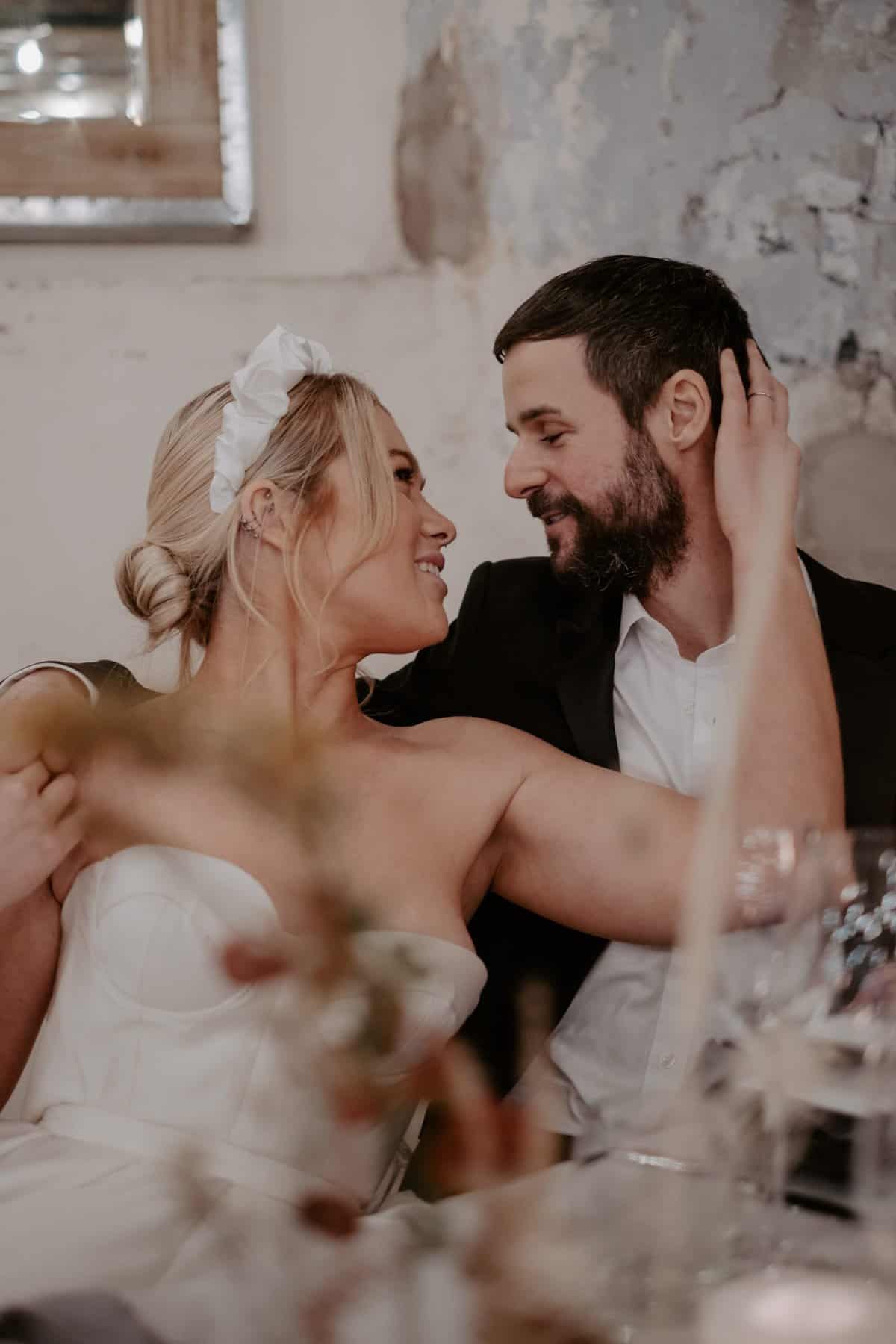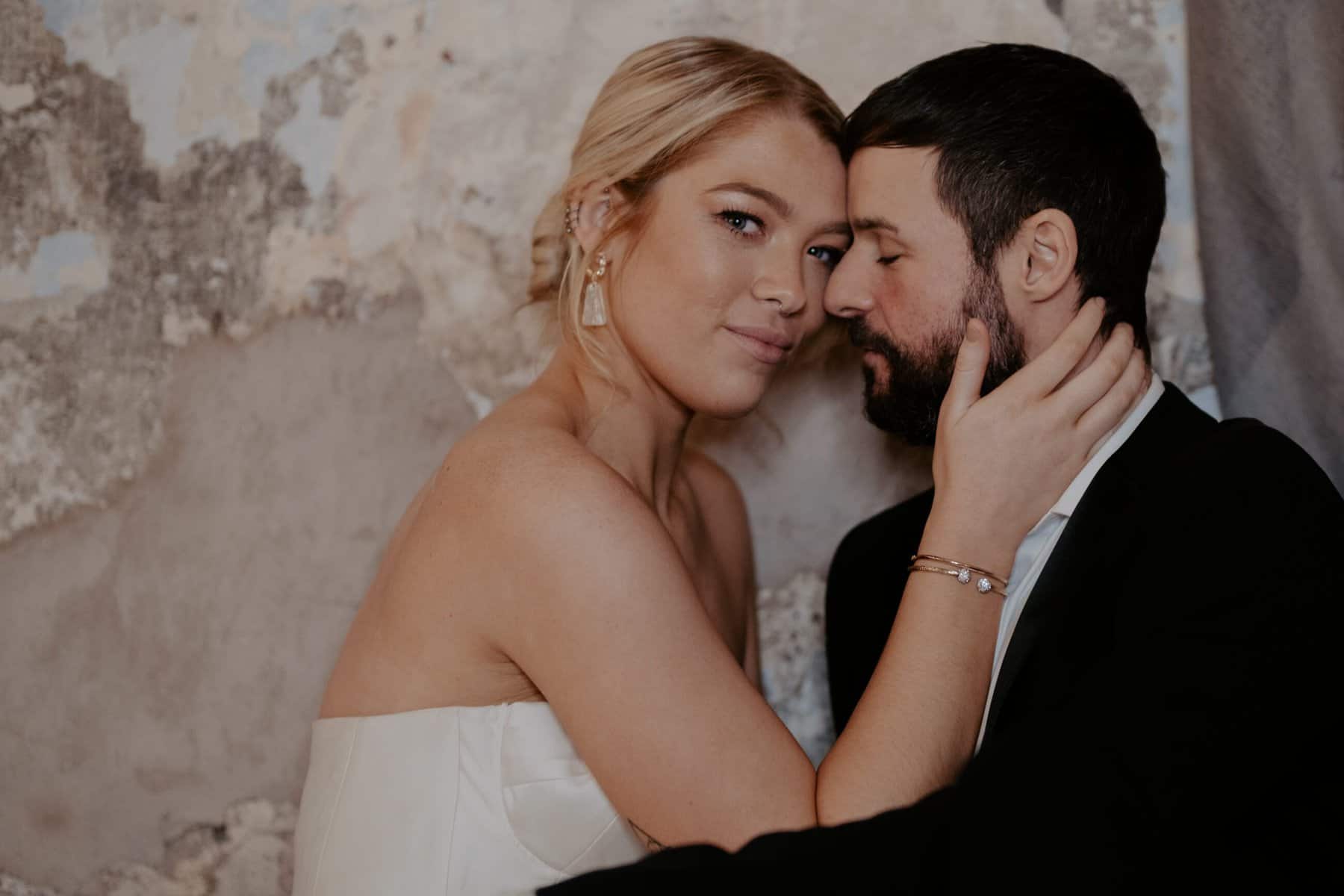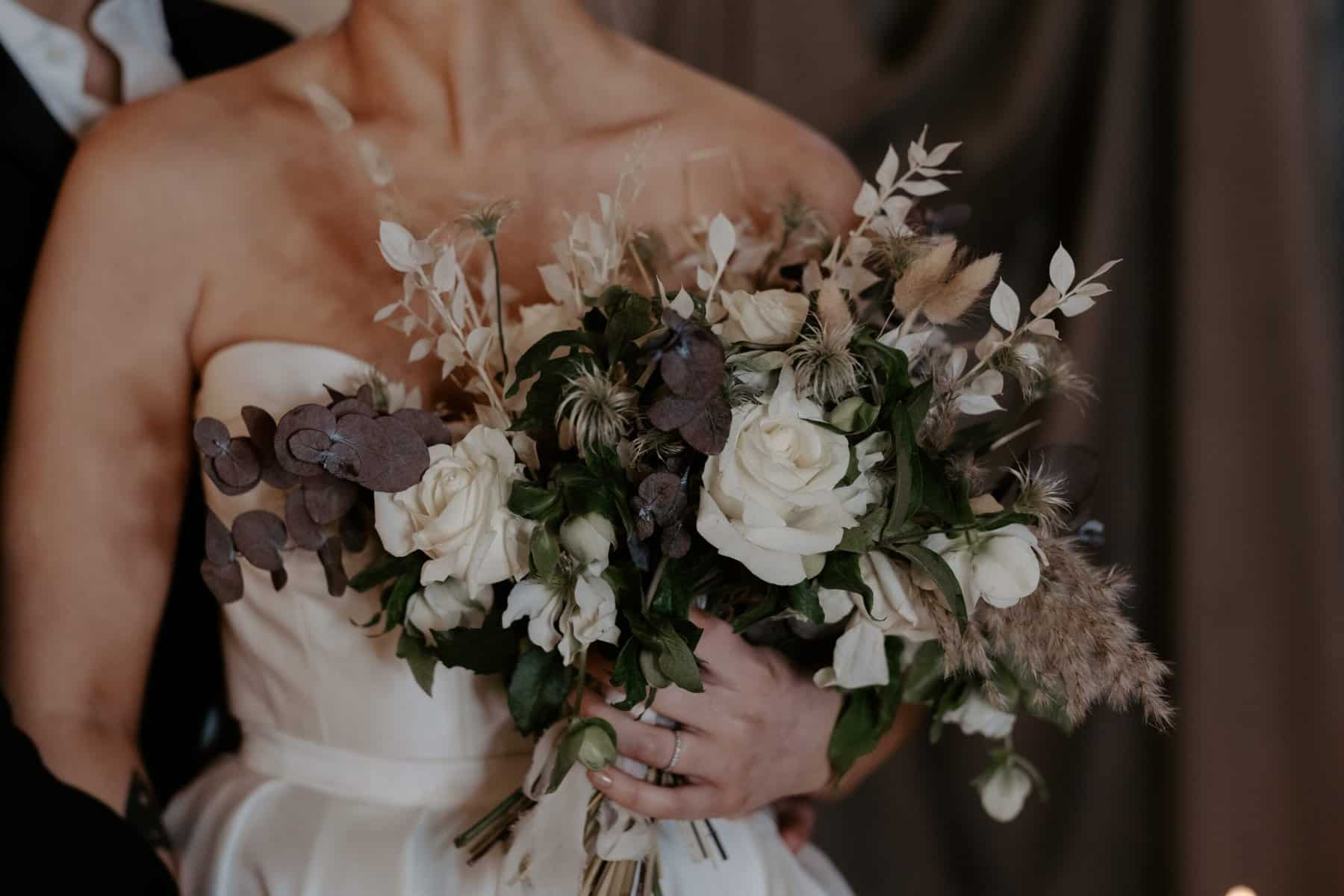 Covid 19 hit all suppliers hard last year and we wanted to use the opportunity to still create beautiful content and inspire couples who might still be planning their wedding and feeling somewhat disheartened.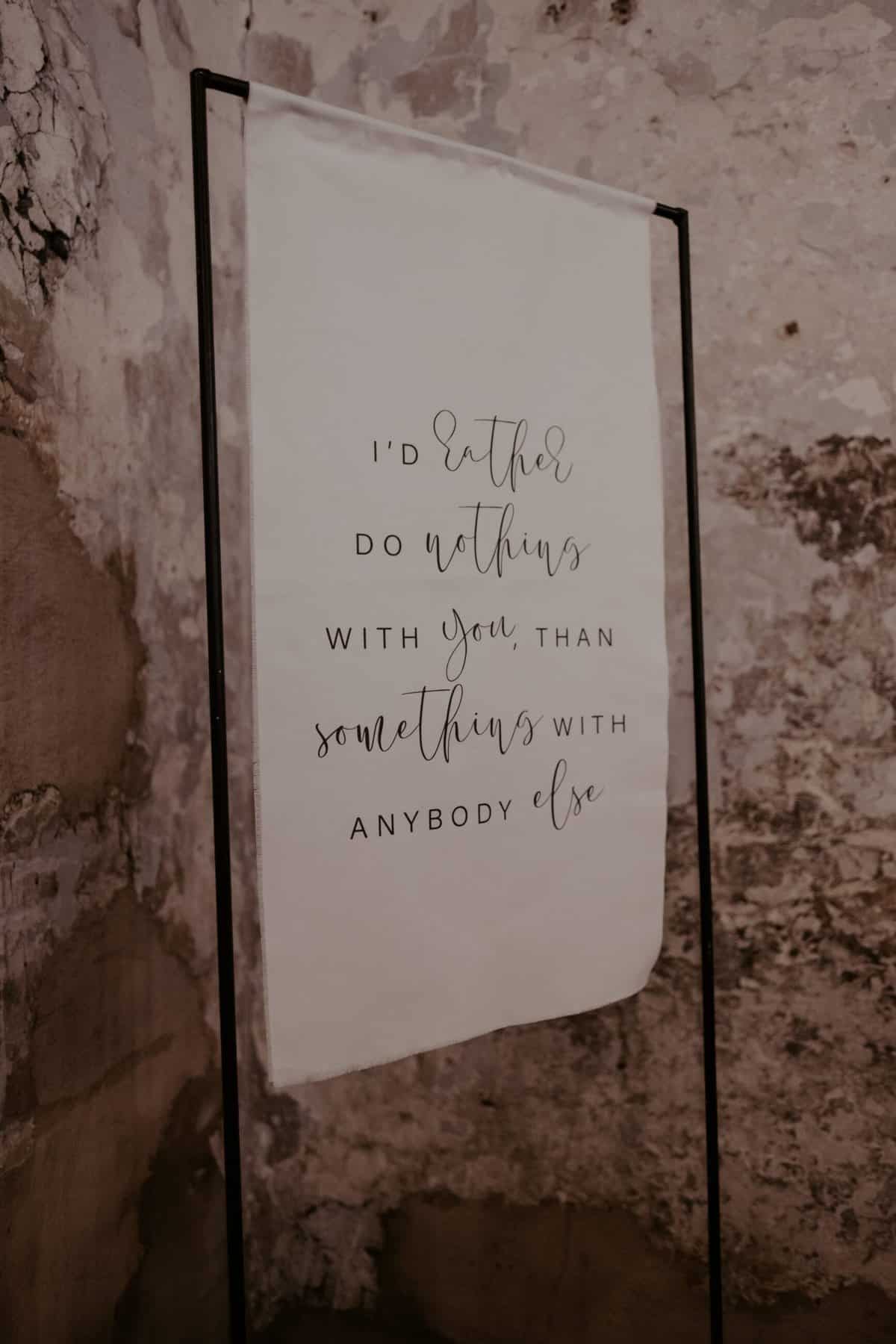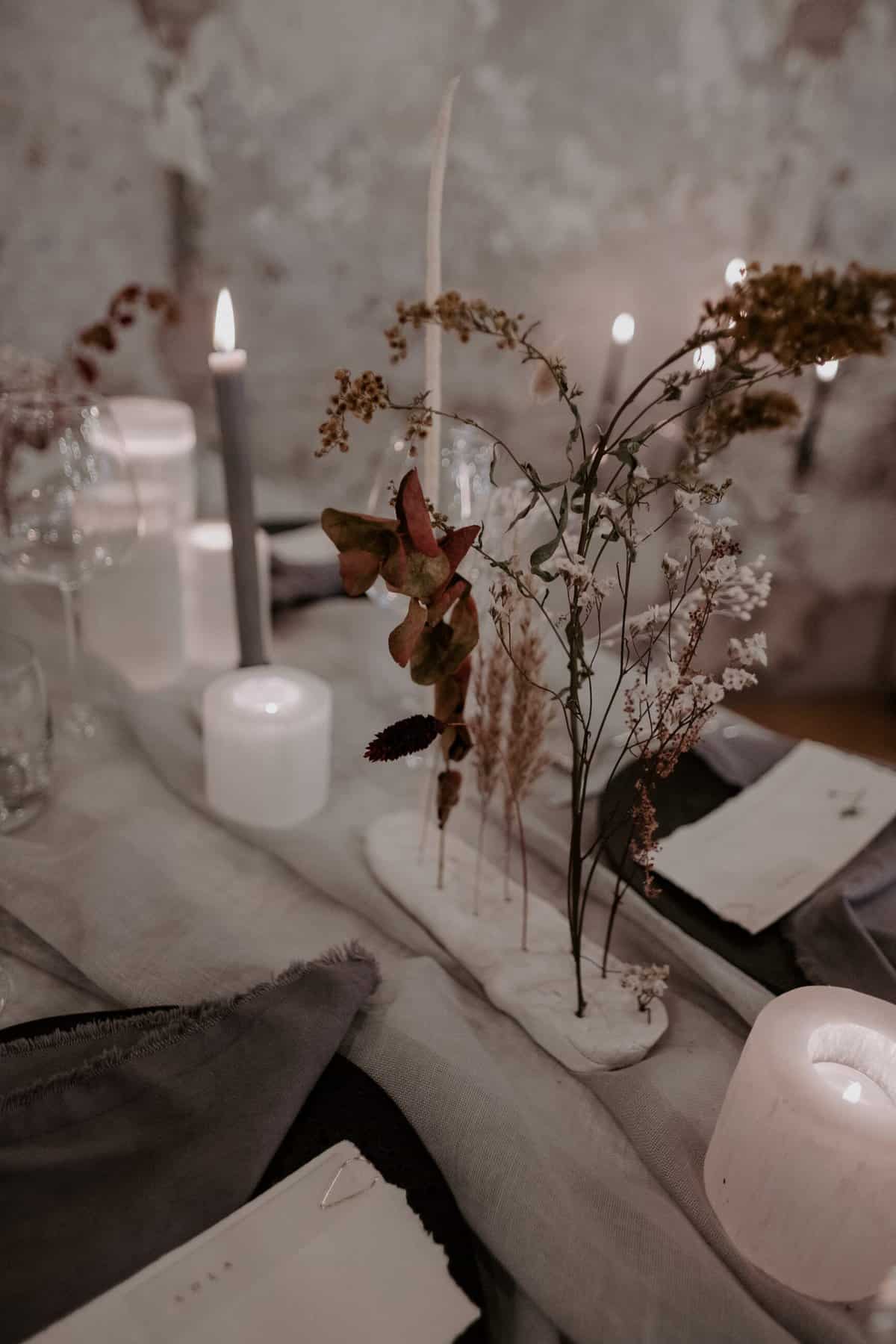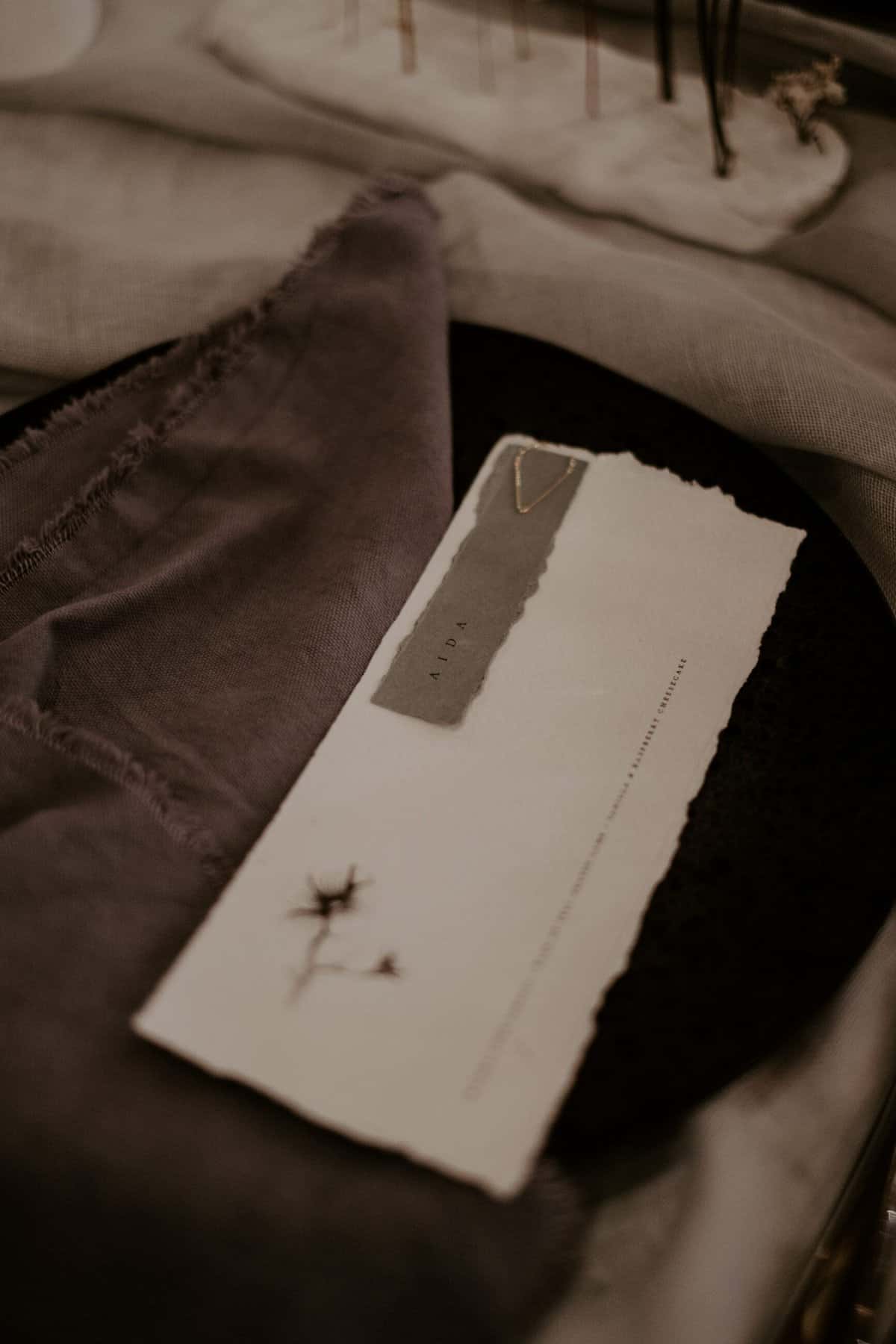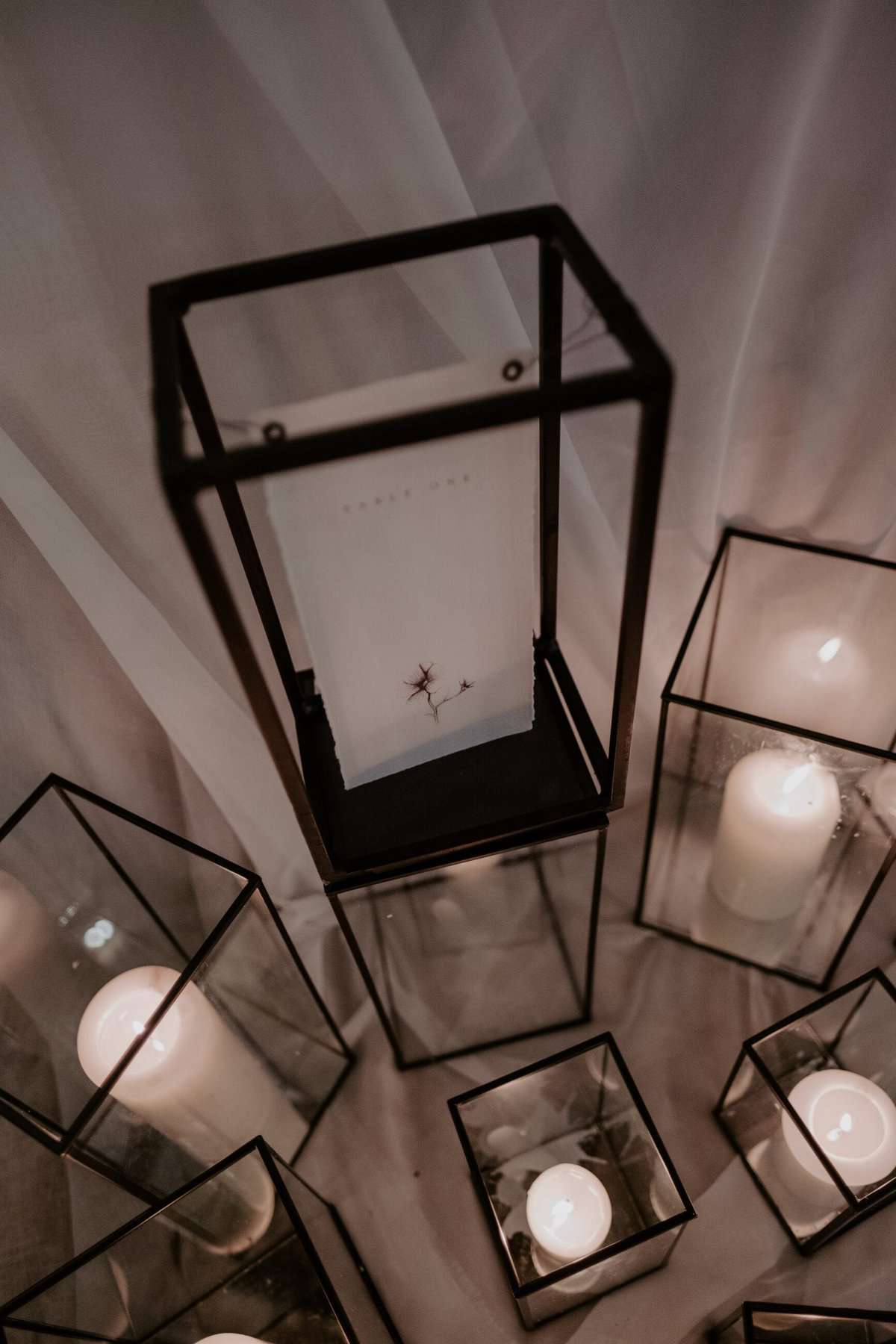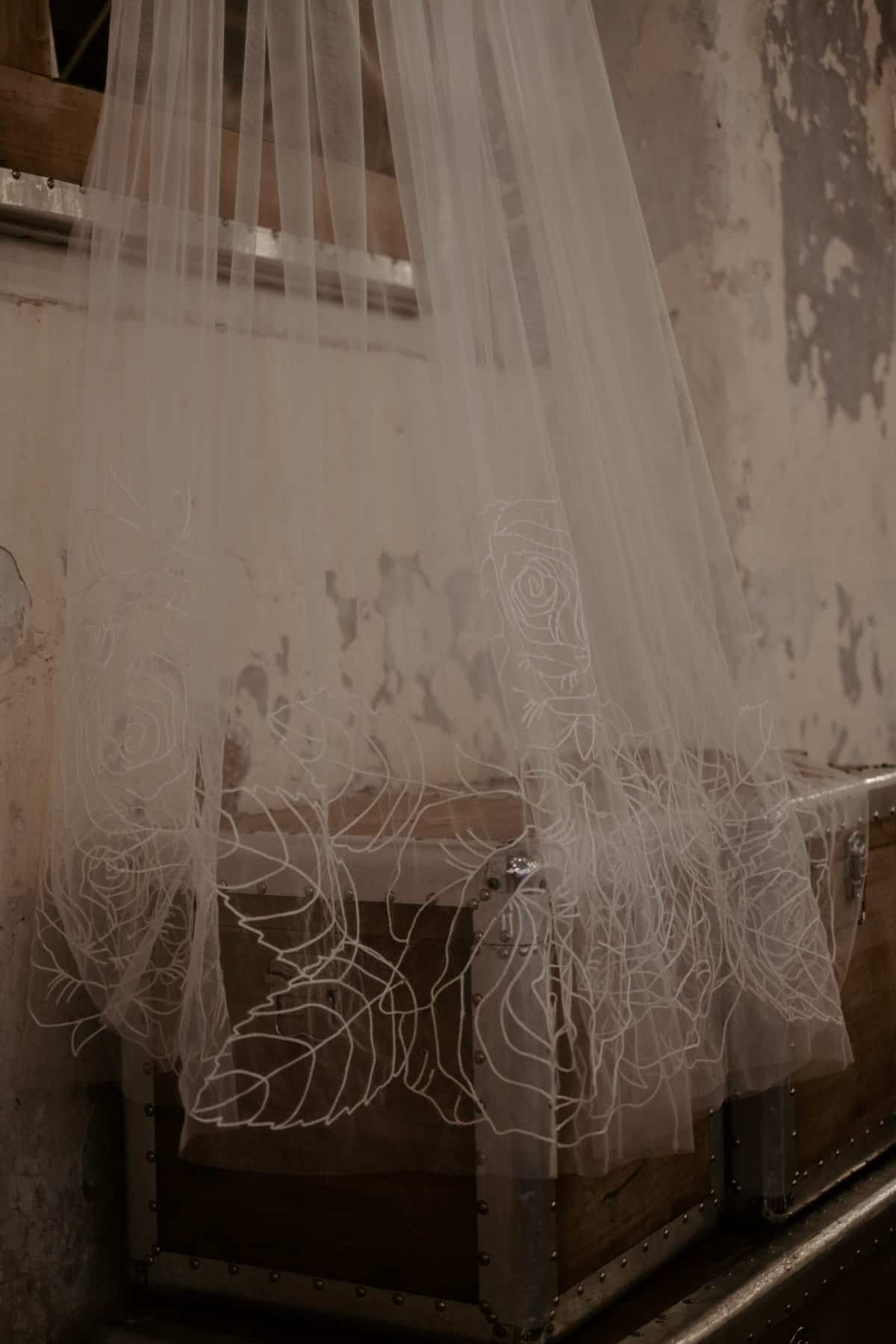 Holmes Mill Modern industrial styling
We hope you love this blog as much as we loved featuring it. Some great tips from the team if you are planning a similar wedding.
If your venue has beautiful natural features such as the exposed walls build this into your styling.  Another top tip is to create a mood board and share it amongst your suppliers to create a really harmonious vibe.
Check out the team below.
Photographer: Emily Robinson 
Styling and props: Stories of events 
MUA:  By Lauren McCabe
Hair:  Hair by Jaye Woodall 
Flowers: Bells and Daisies 
Video: Maxine Furness films 
Cape: Rebecca Anne Designs 
Stationery: Lucy Mcspirit Design 
Cakes: Elizabeth Anna cake design 
Headband: Emm Elle Esse 
Groom's suit: Asos 
Earrings: Asos 
Couple: Remi & Dan
Venue: Holmes Mill
Bride's outfits: Mariee Bridal Couture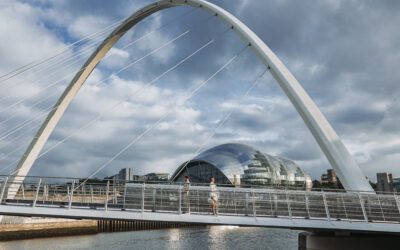 Newcastle elopement Today on the blog we have a graffiti wall, fun-filled city centre elopement...