Hello Urban Chic weddings! This styled shoot is stunning for so many reasons. It has a uber cool chic vibes, it has a gorgeous city back drop and well let's face it what a stunning couple and bridesmaids.
We hope that this blog gives you lots of inspiration for that cool city wedding you're looking to have. Sick with us we will totally have you covered!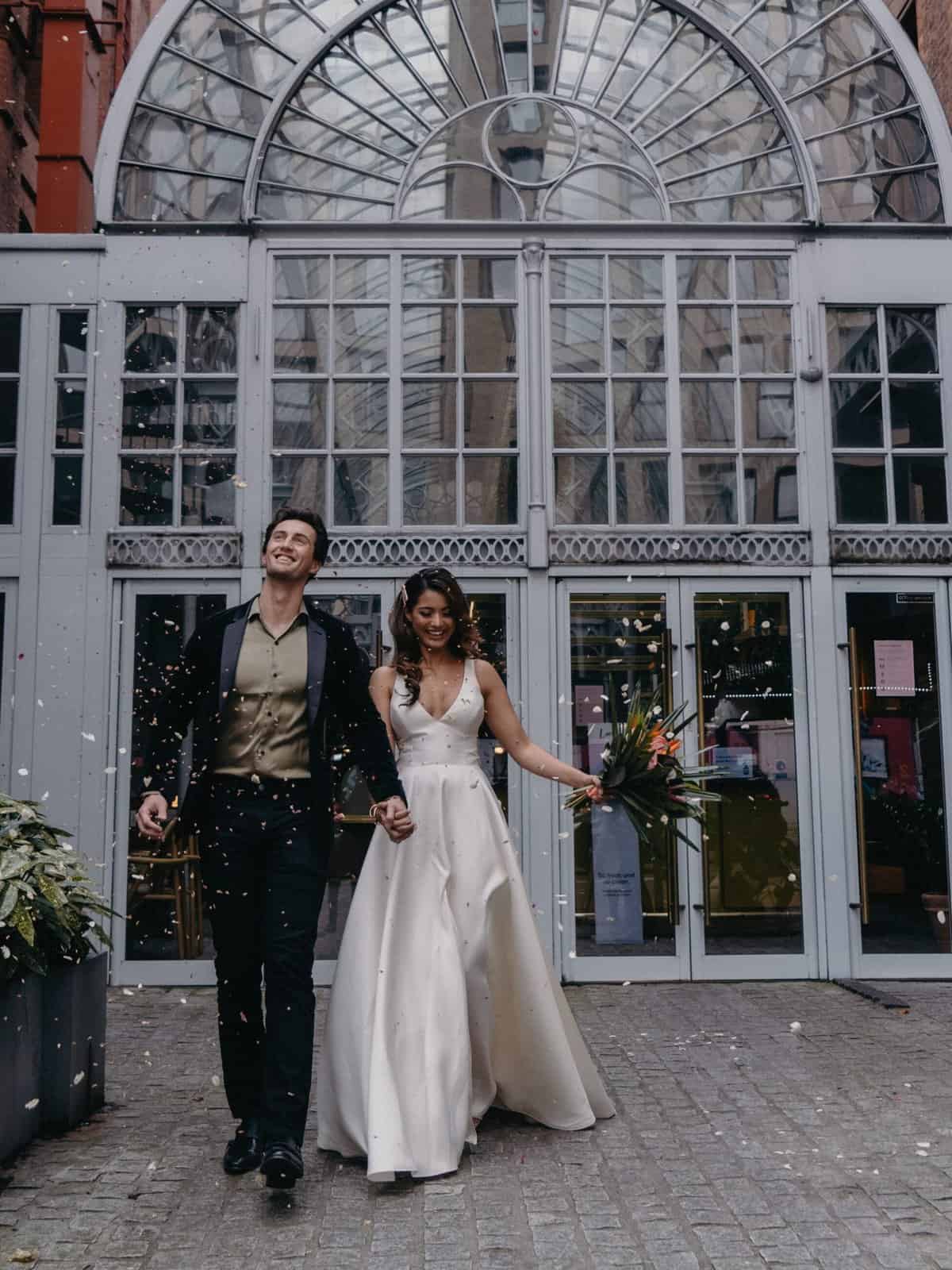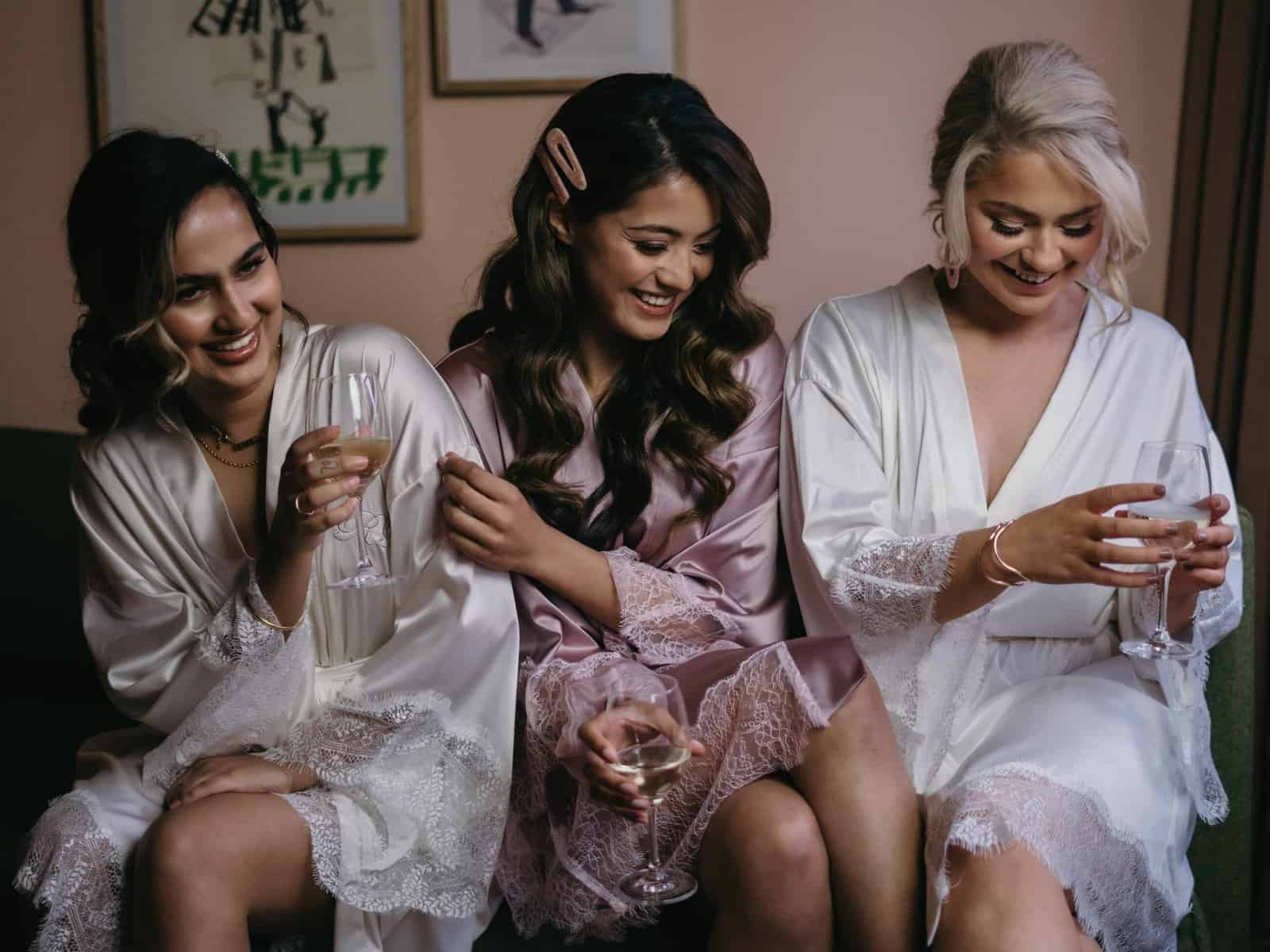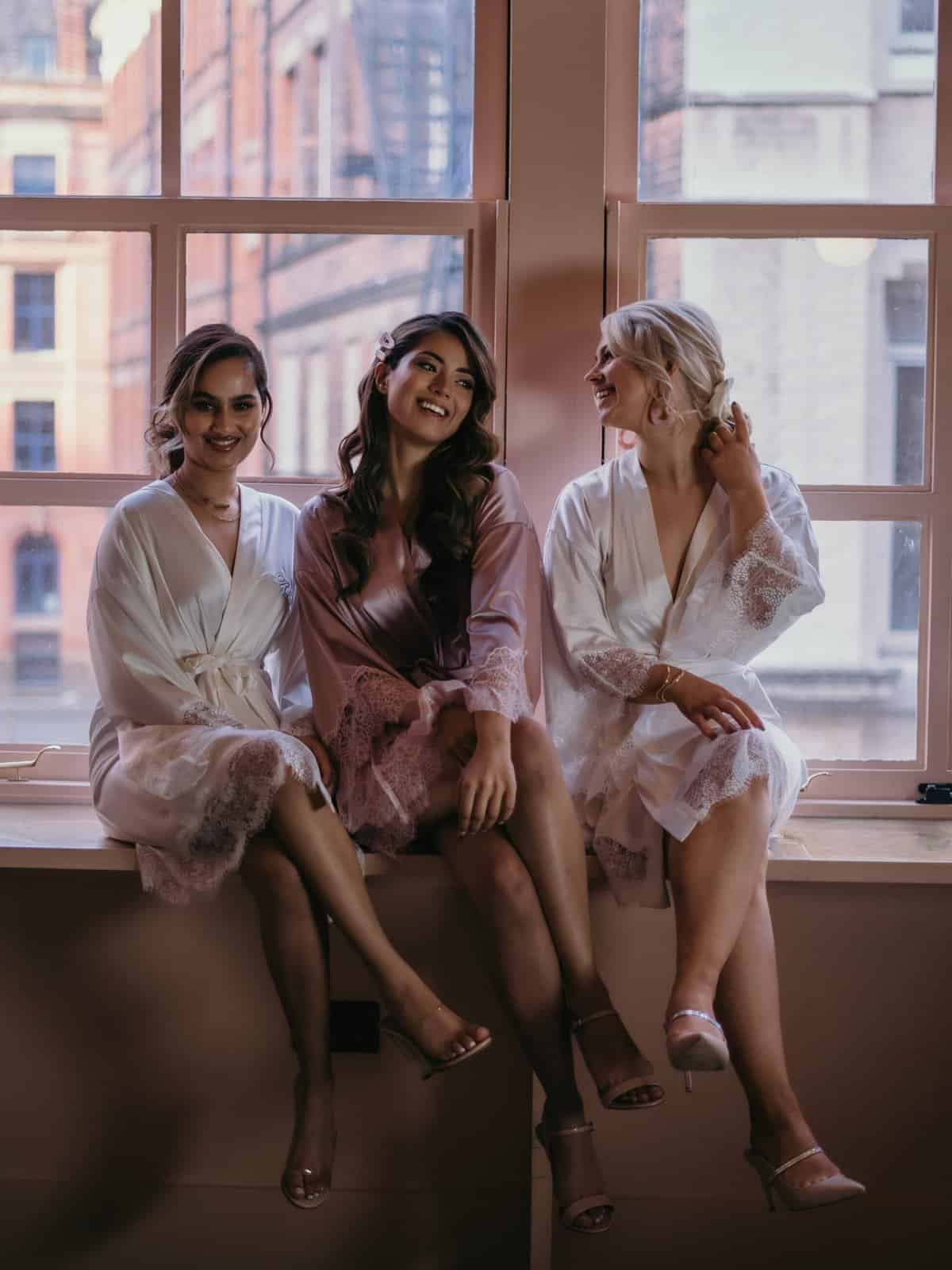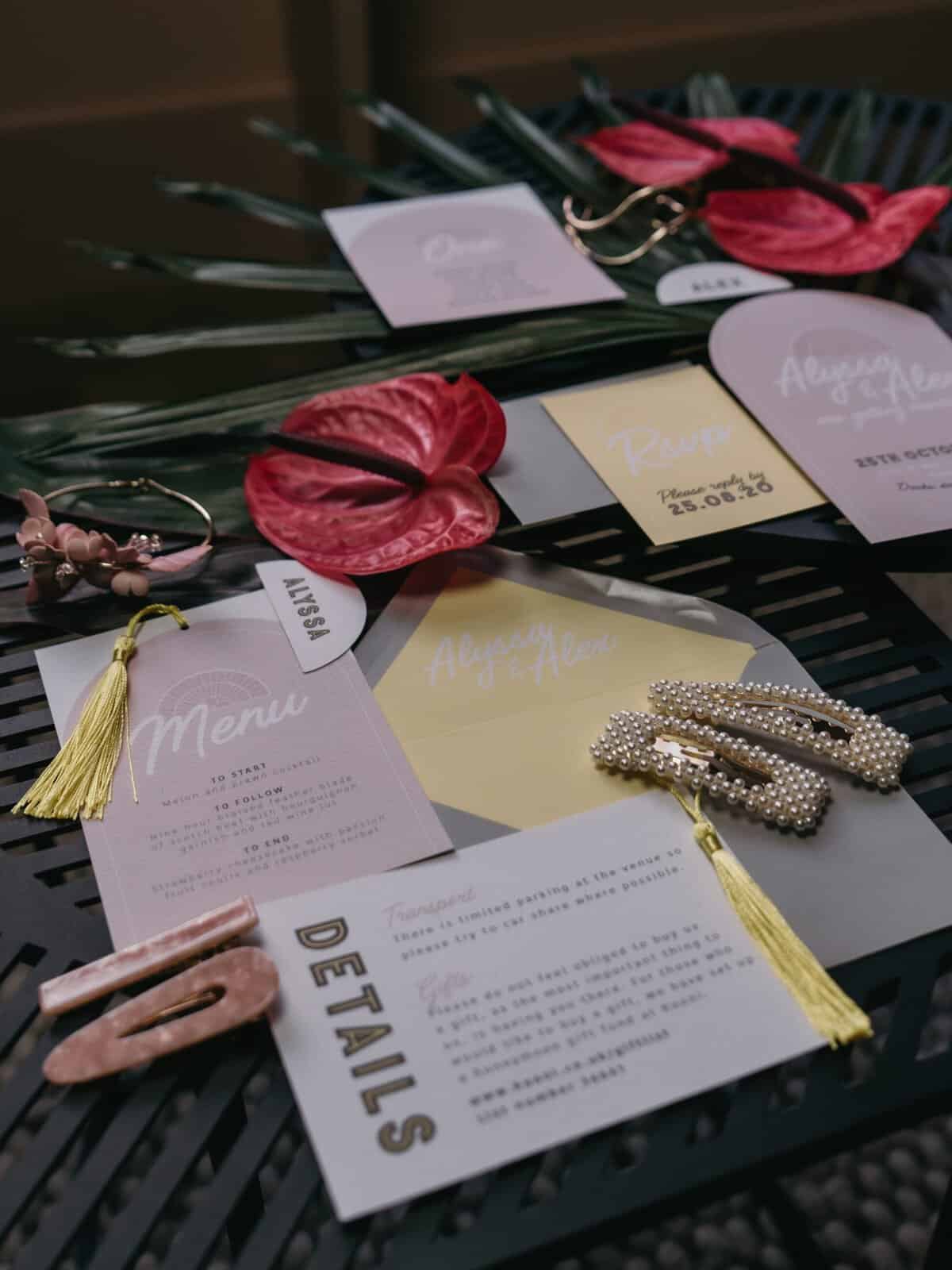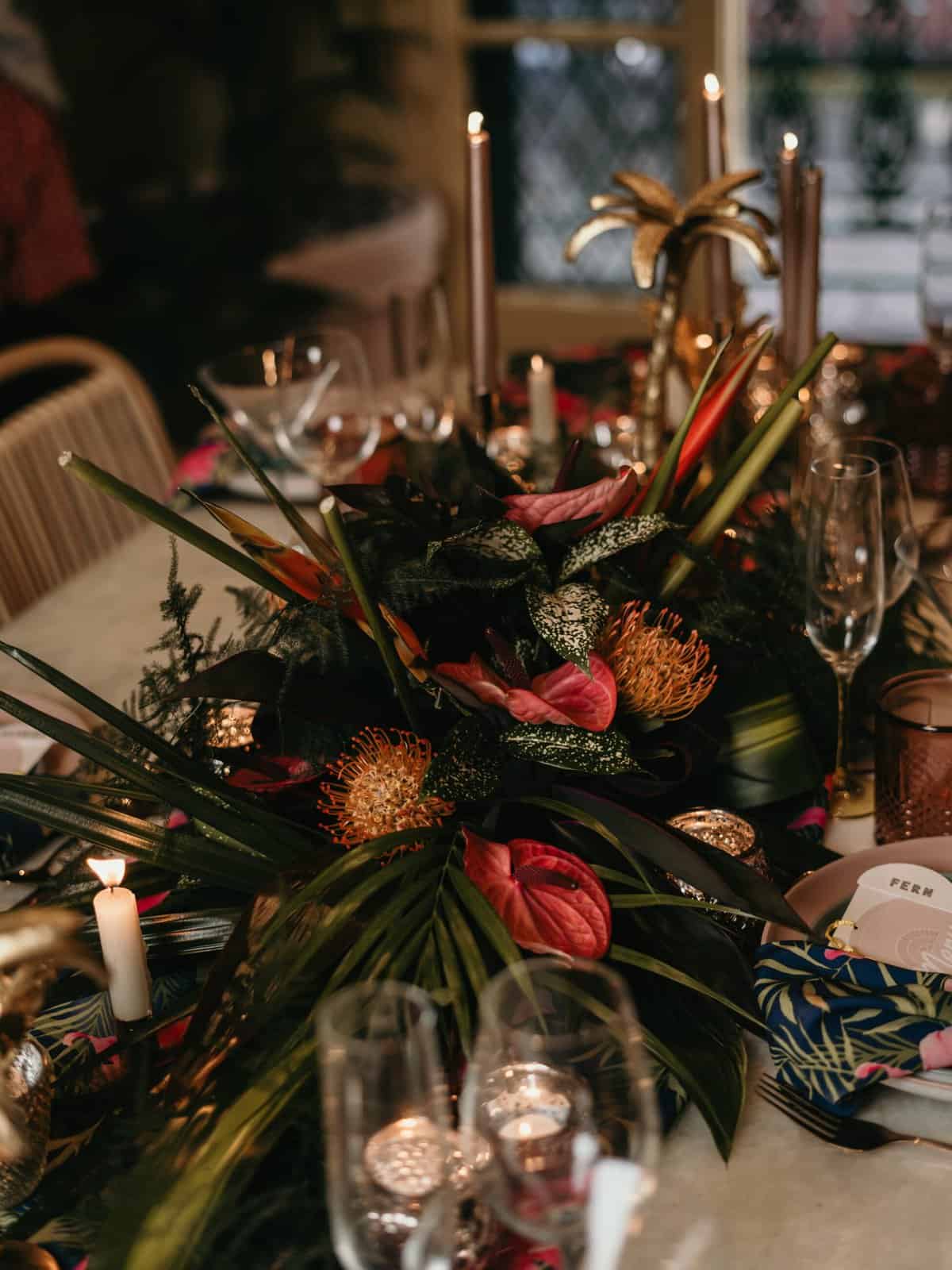 What as the influence for the shoot?
The shoot was influenced by the beautiful hotel that is Whitworth Locke in Manchester's Civic Quarter. Inside the hotel, walls are painted in shades of pink and lush green plants adorn surfaces everywhere which immediately reminded us of the classic colour combo found in the Beverly Hills Hotel.
It was from there that the concept of the shoot was born, mixing the rich industrial history of Manchester with a fun, glam, Hollywood twist.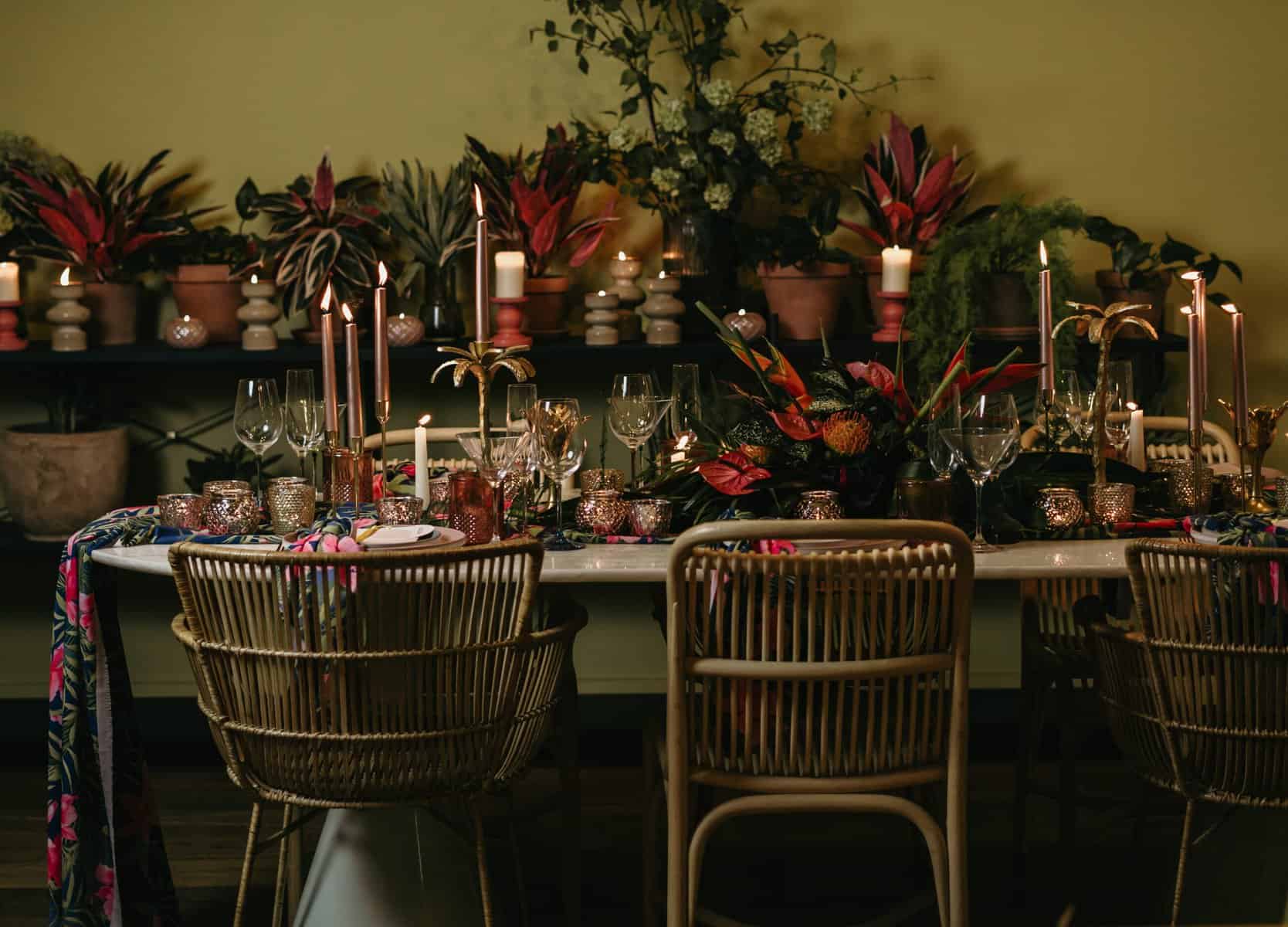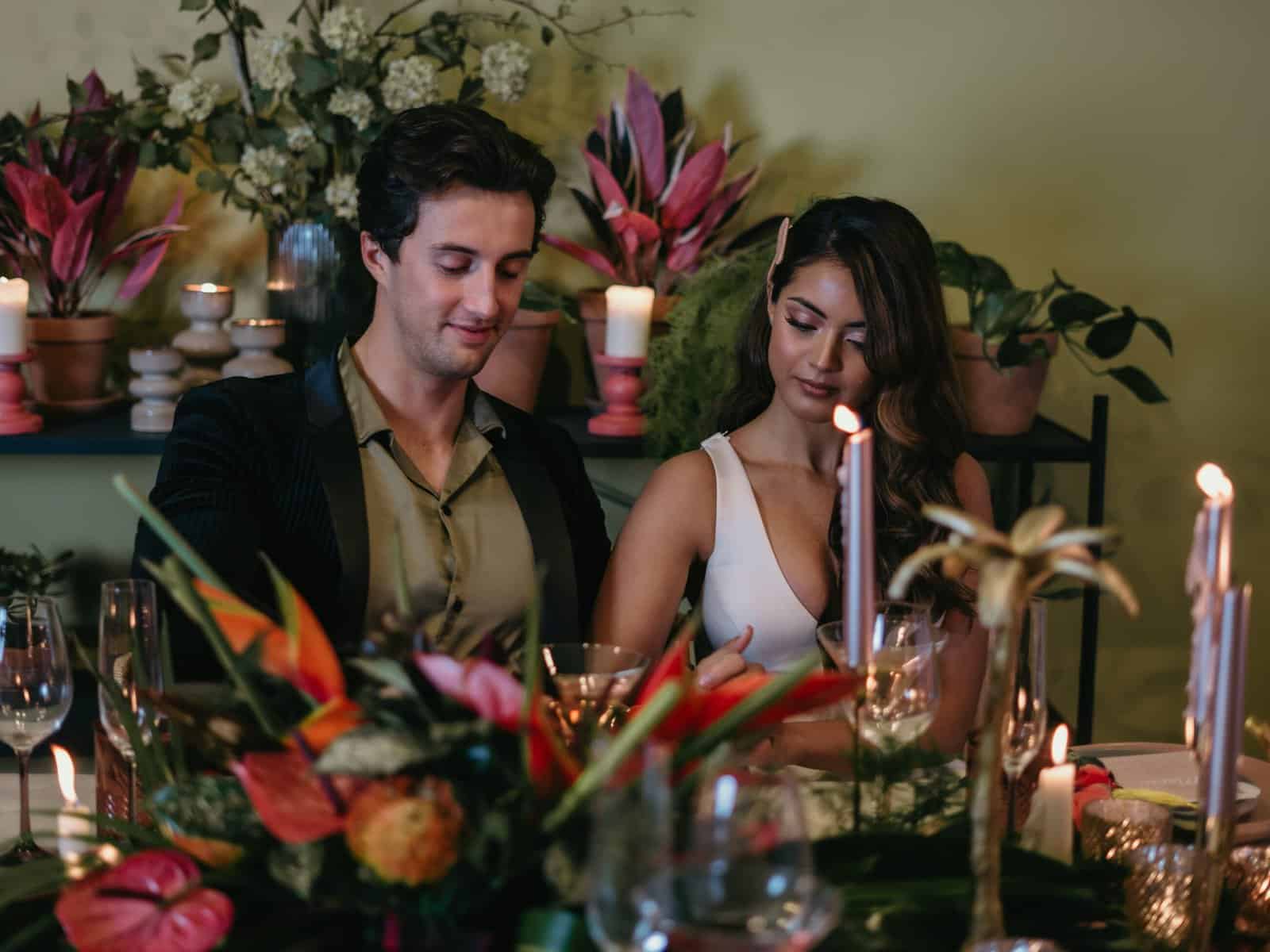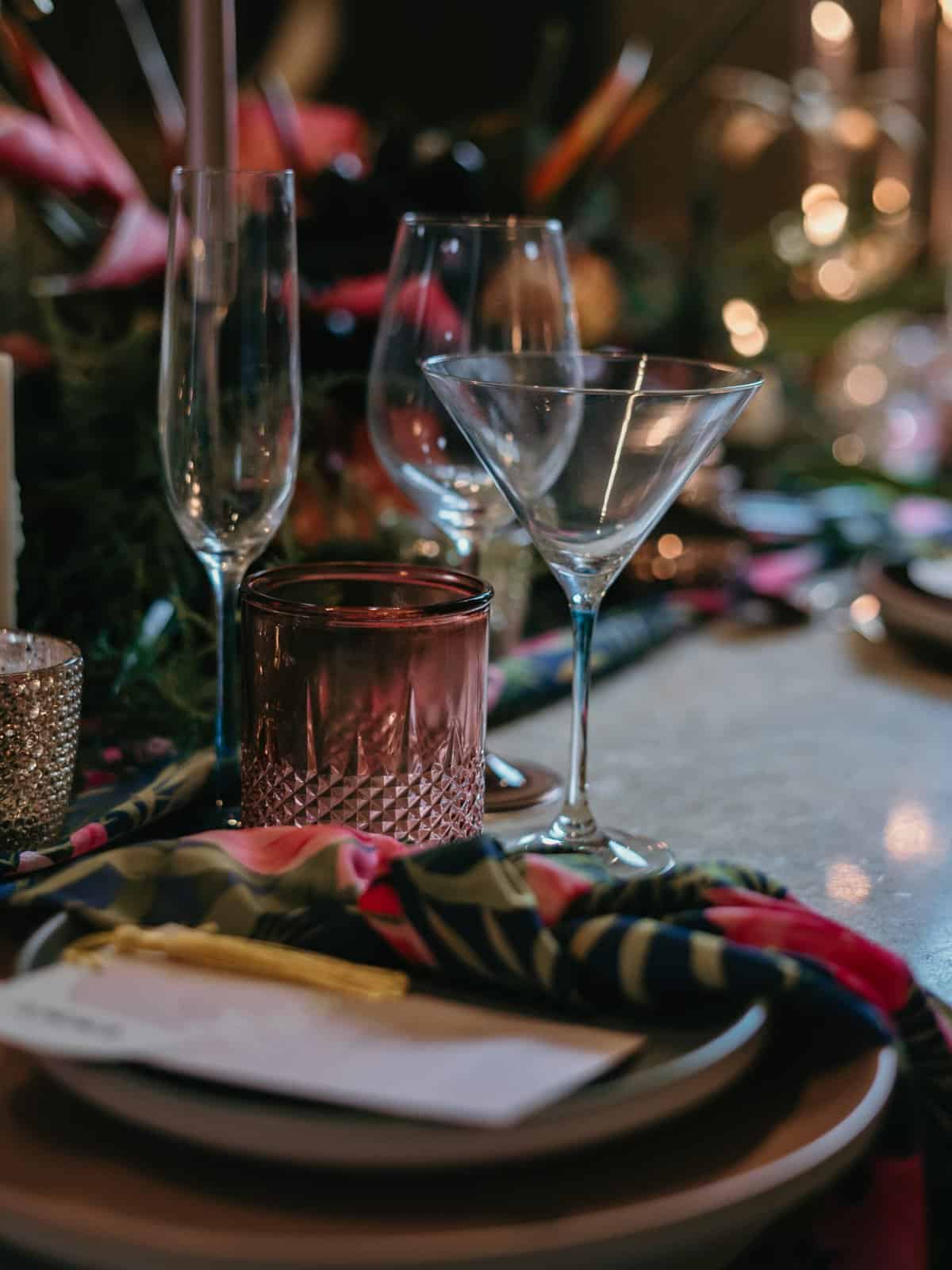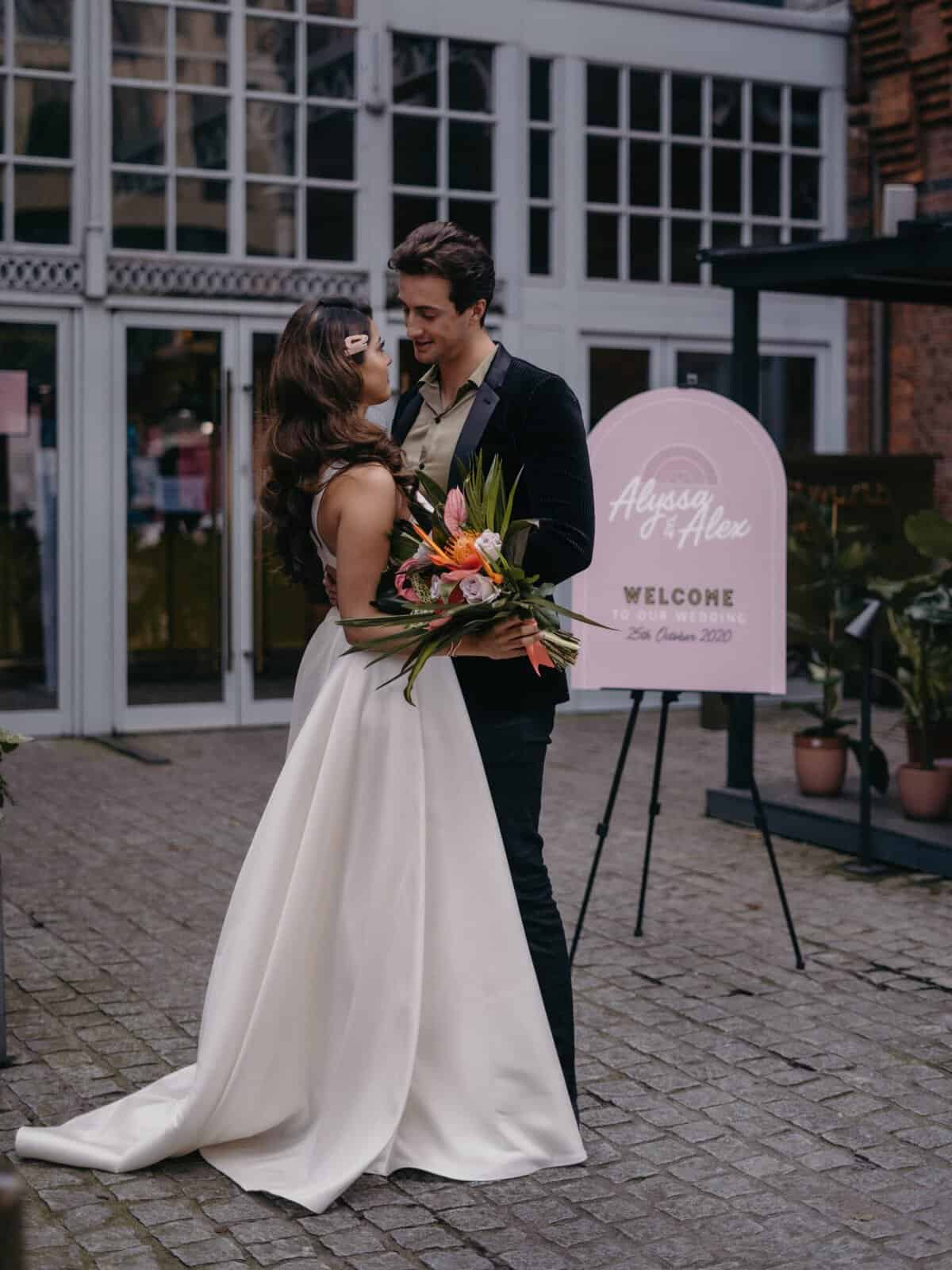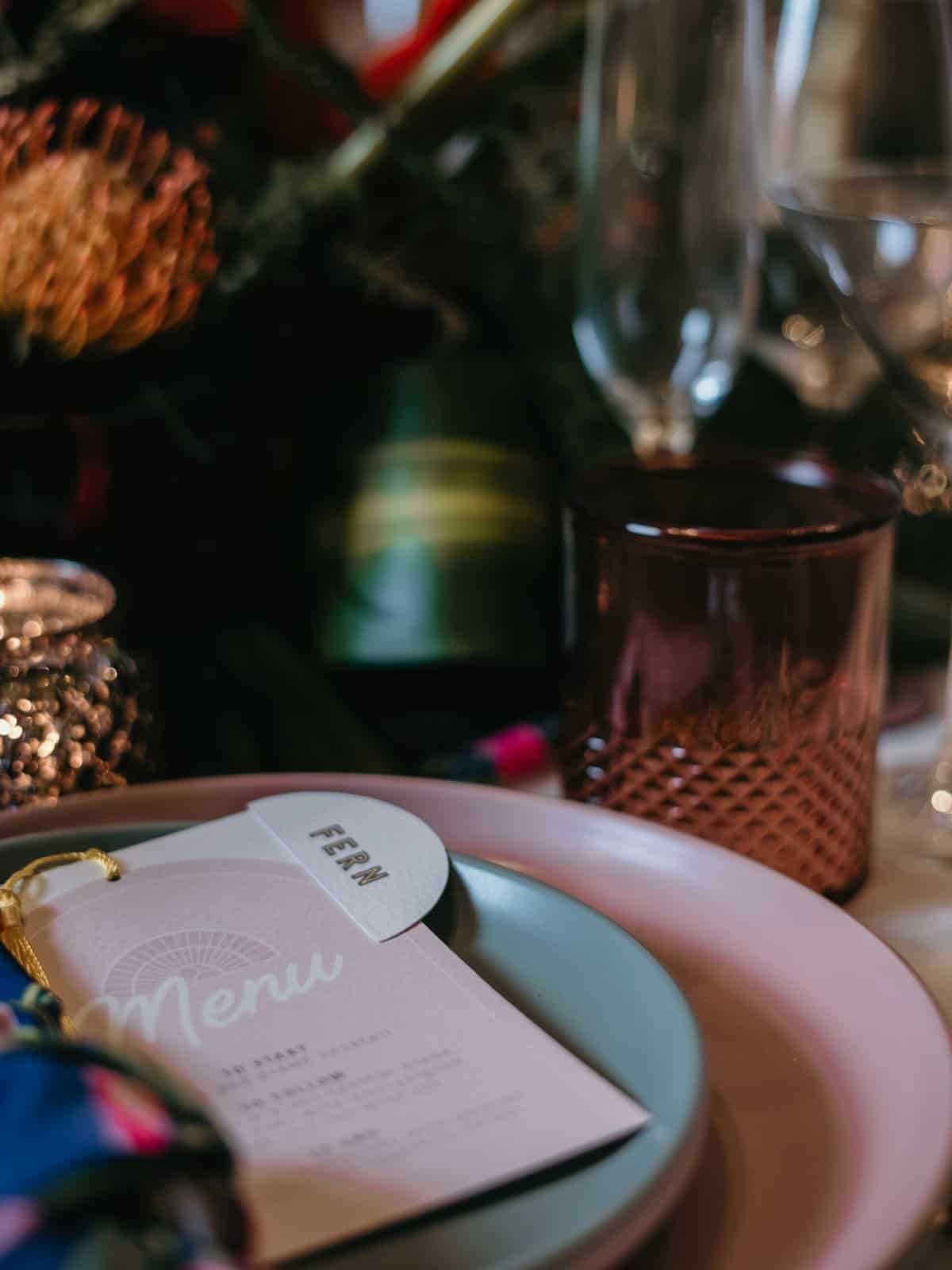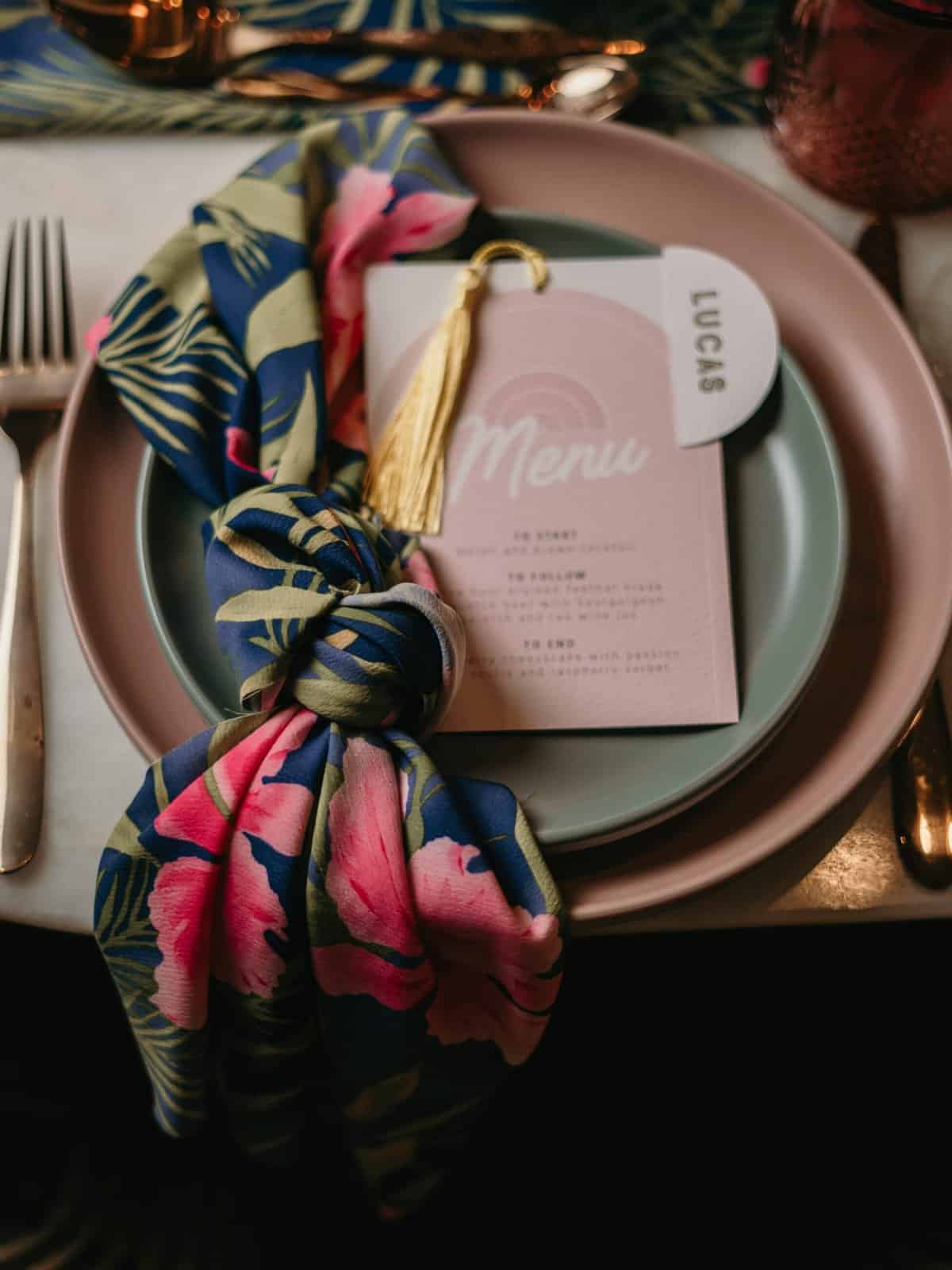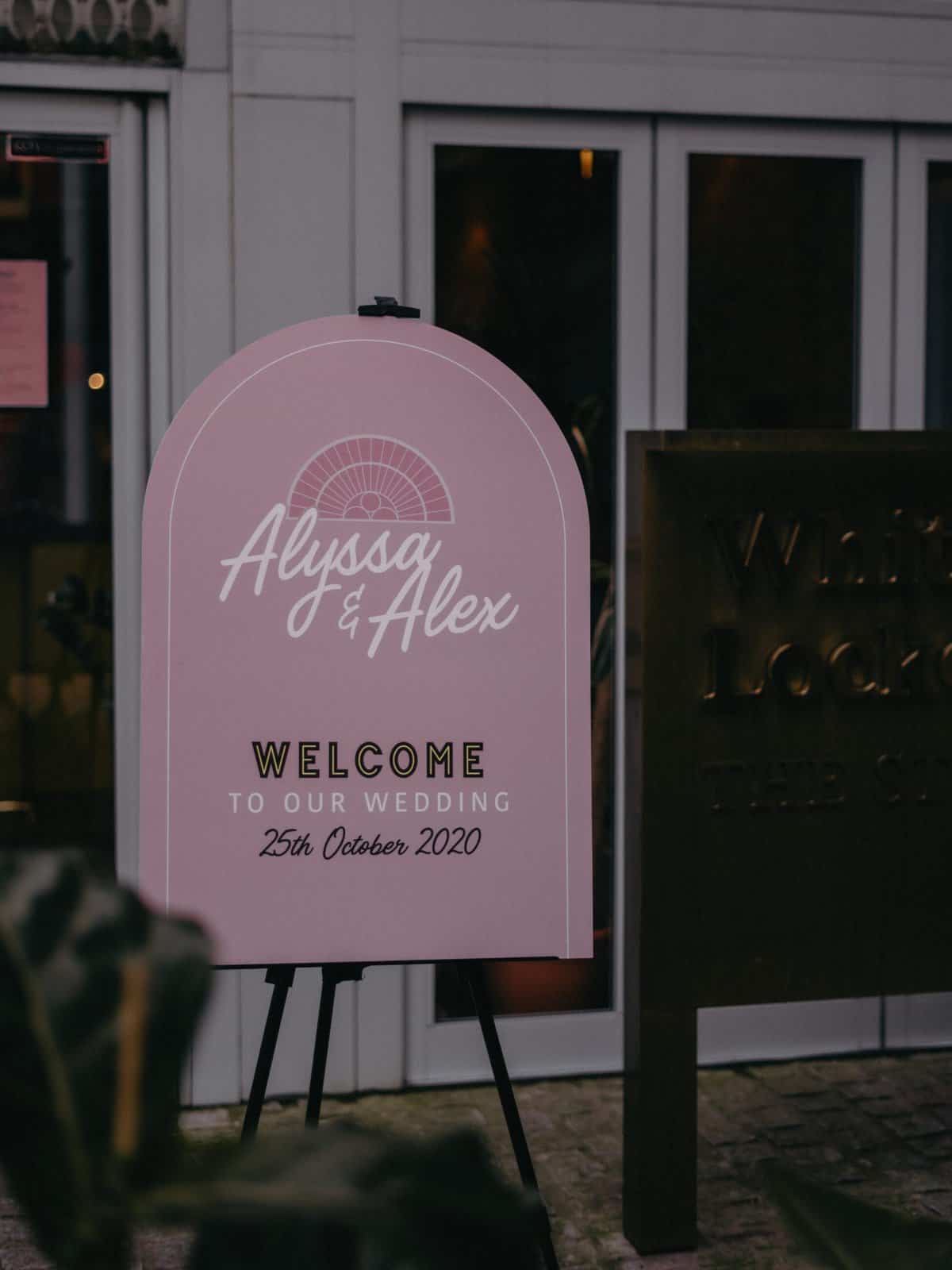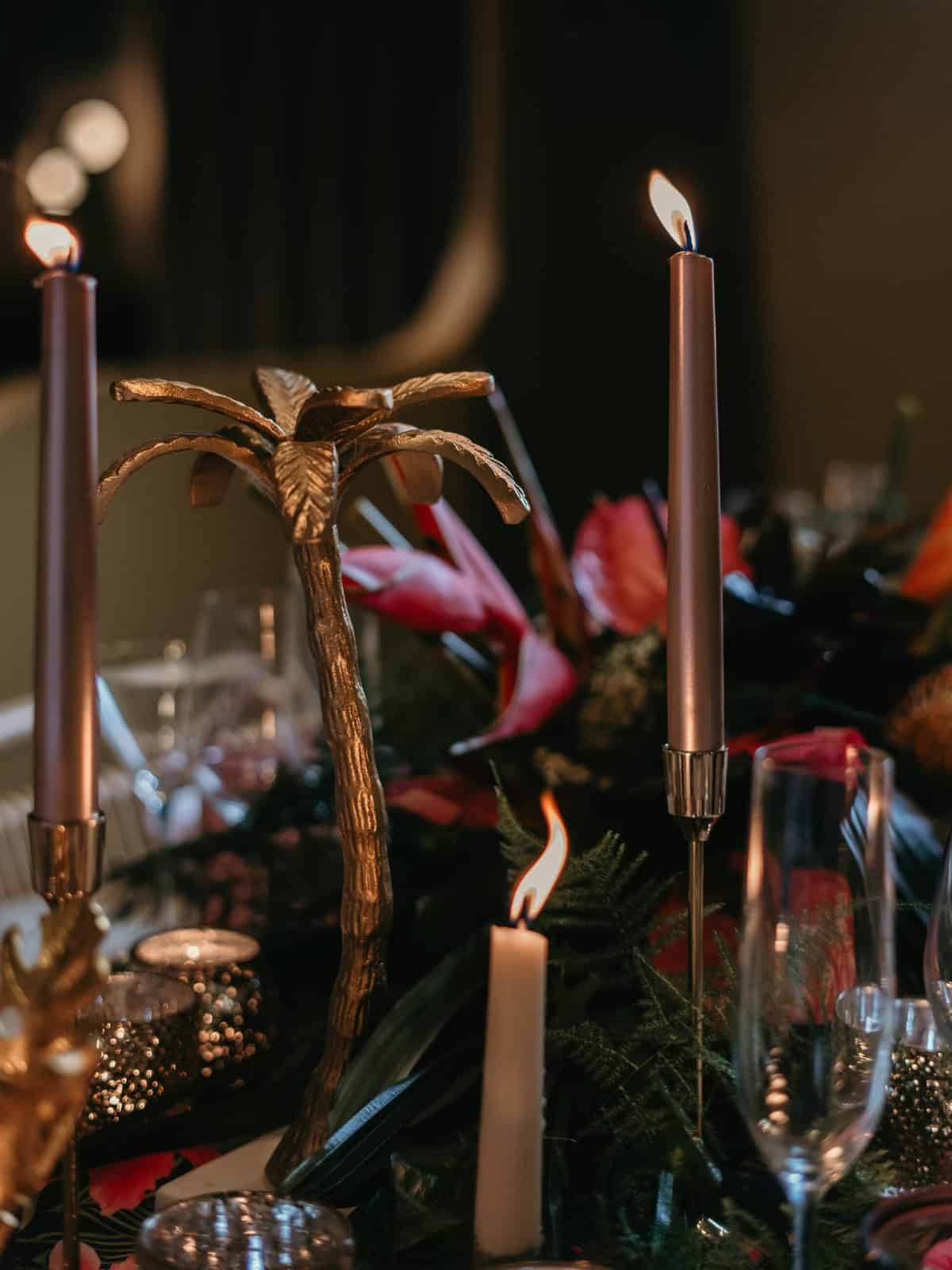 The Look
Makeup artist Lauren McCabe created a look with softly shimmering eyes and glowing skin which allowed the natural beauty of our bridal model, Alyssa, to still shine through. Shades of pink and brown were used to create complimenting looks for the two bridesmaids.
Colette, of Hair Creations by Colette added to the glamour by creating Hollywood waves in Alyssa's long brown hair and bouncy, voluminous curls for the bridesmaids.
We were beyond lucky to have Alex & Alyssa, a real life couple, modelling for this city chic shoot. Using a real-life couple for a styled shoot is a priority as the authenticity and chemistry between two real people in love is unmatched and you can really see the love that exists between these two in the photos.
The bride wore a Wtoo by Watters dress was provided by Foxglove Bridal. With a ball gown cut, daring front slit and pockets in this dress was a perfect mix of classic and timeless yet unexpected.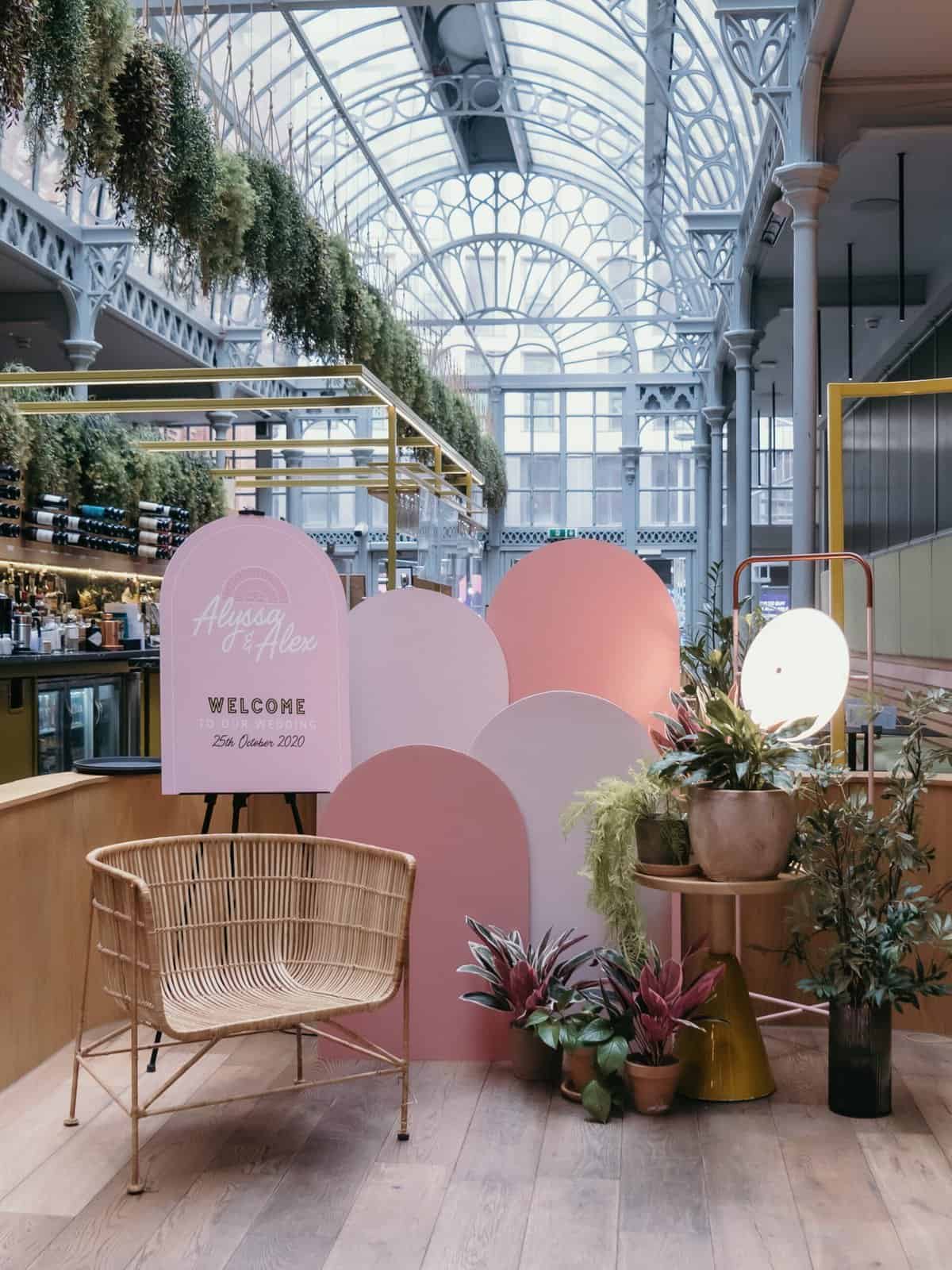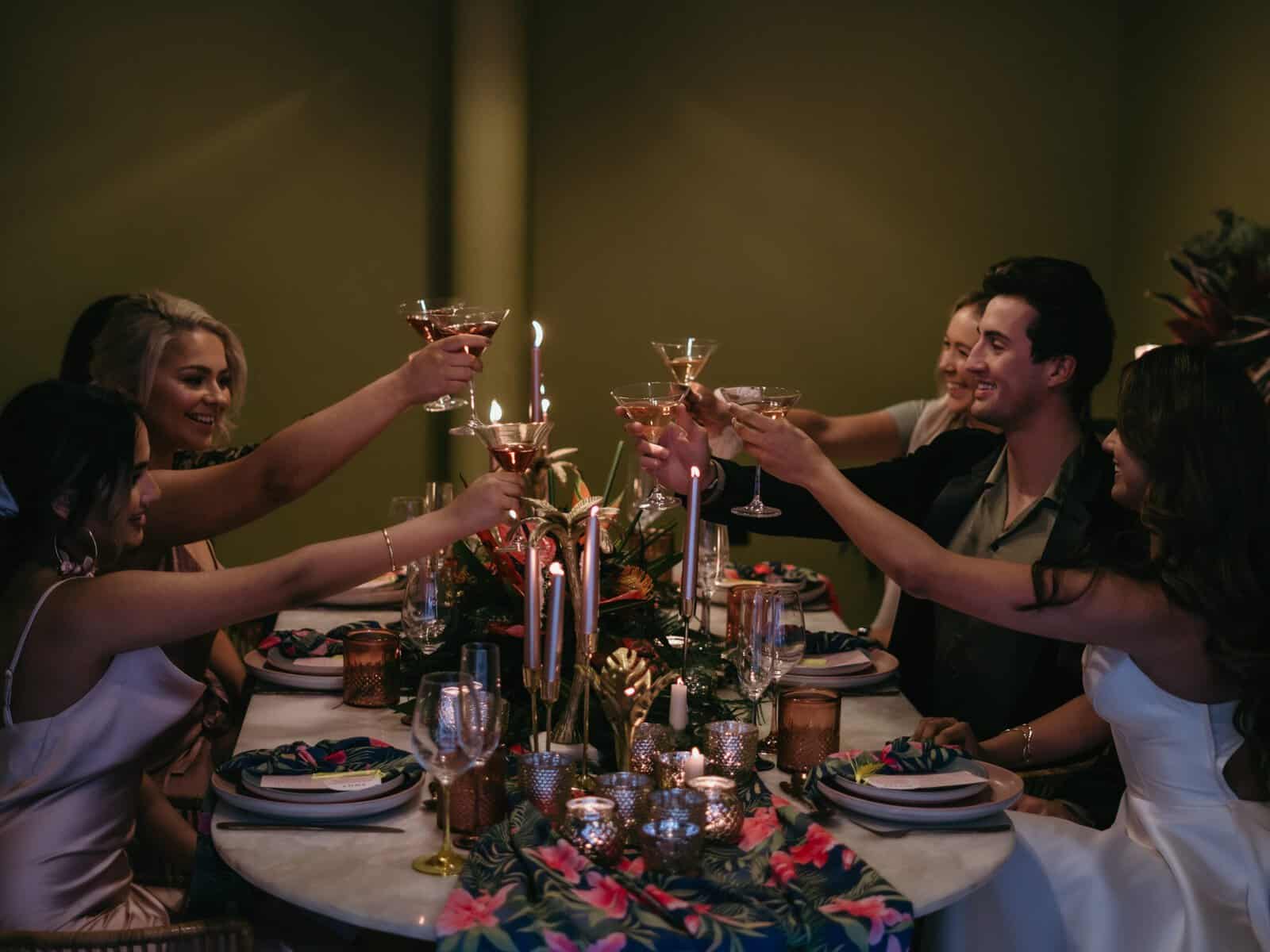 styling
StoriesOf created a fun and vibrant table scape for loved ones to gather and toast the newlyweds. From the curved place settings and menus that mimic the arches of the hotel entrance made by Love Paper Co, to the soft glow of candlelight mixed with the Blooms By Grace bright, tropical centrepiece, each detail added to the sense of intimate celebration. 
​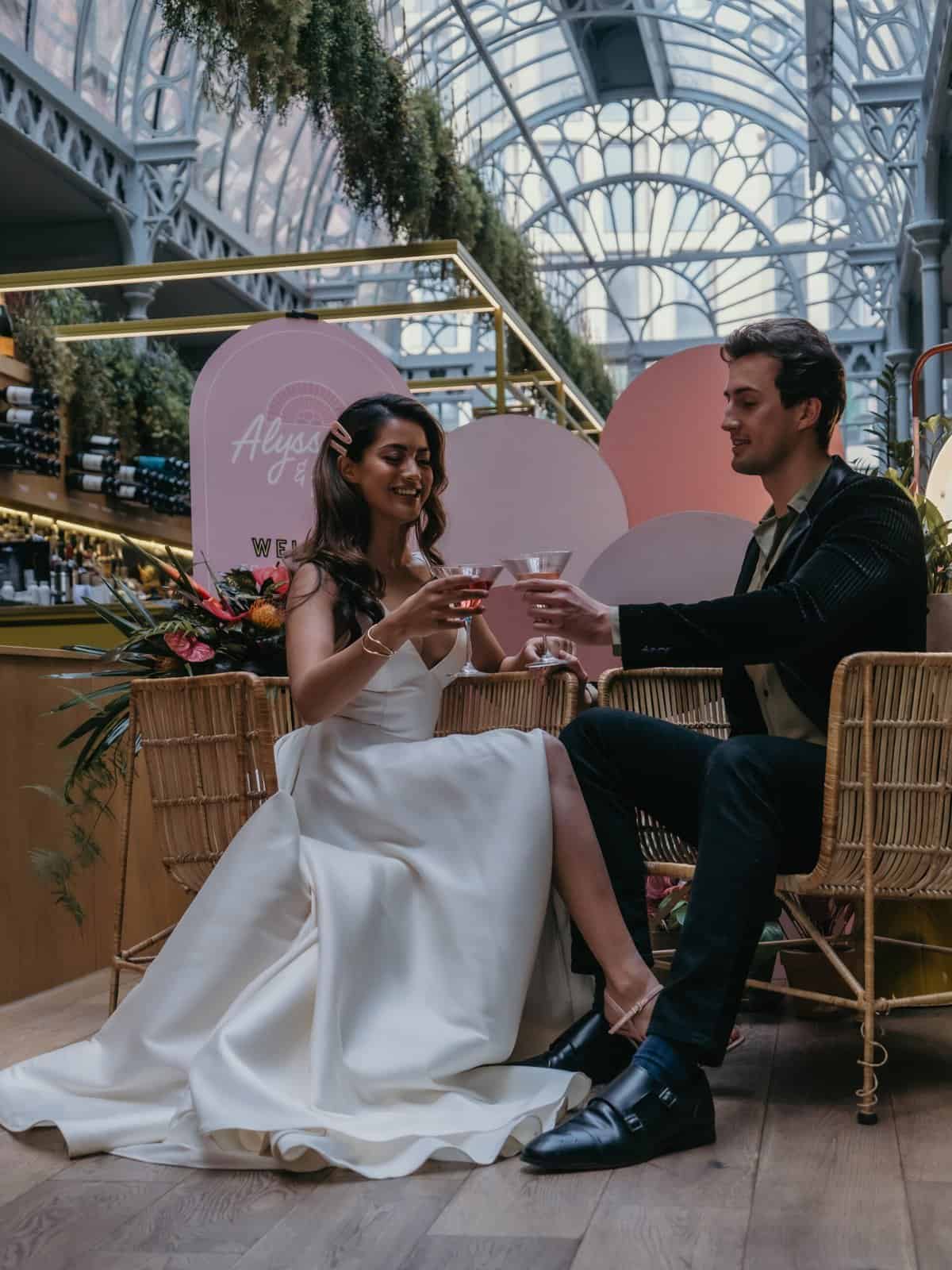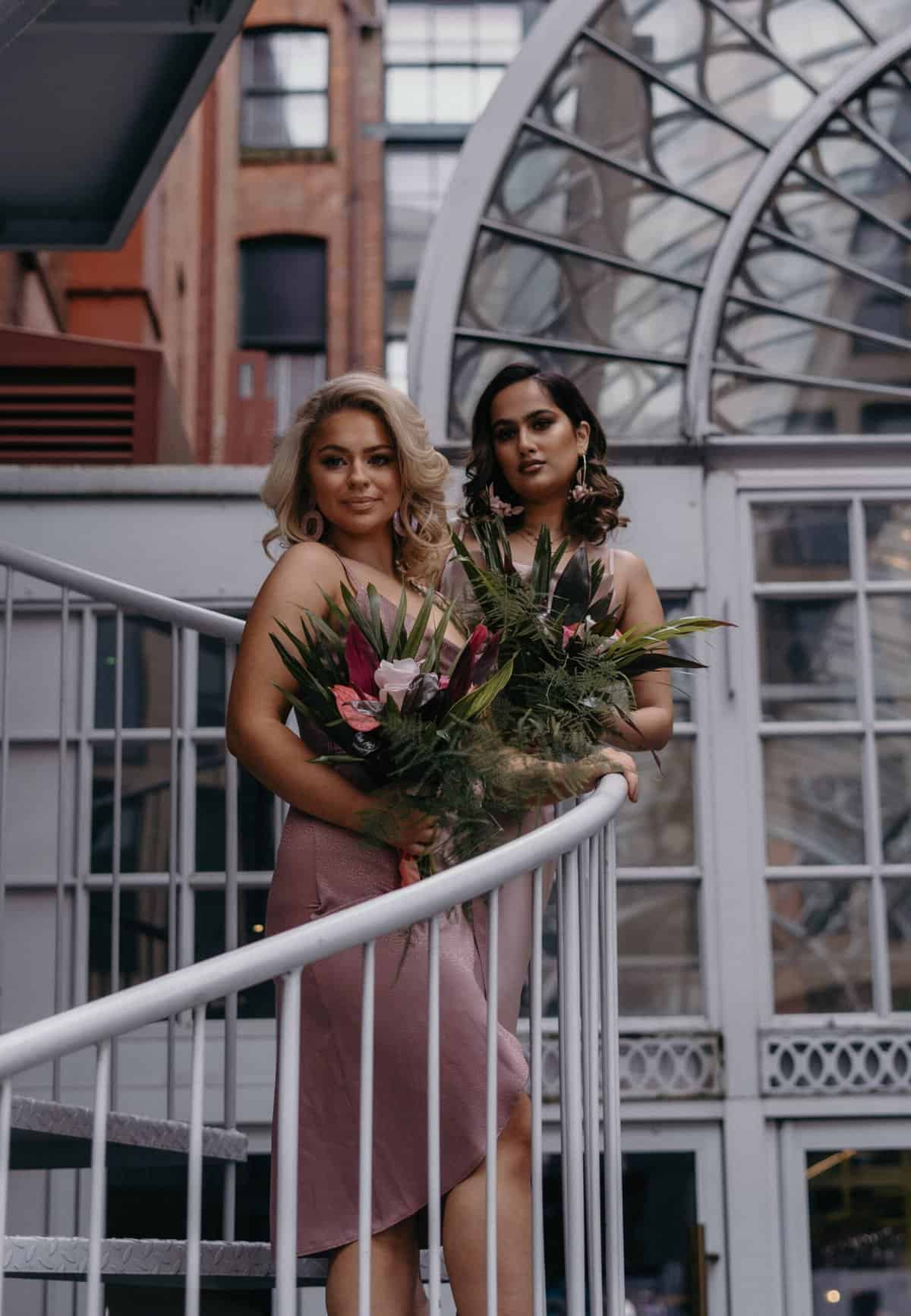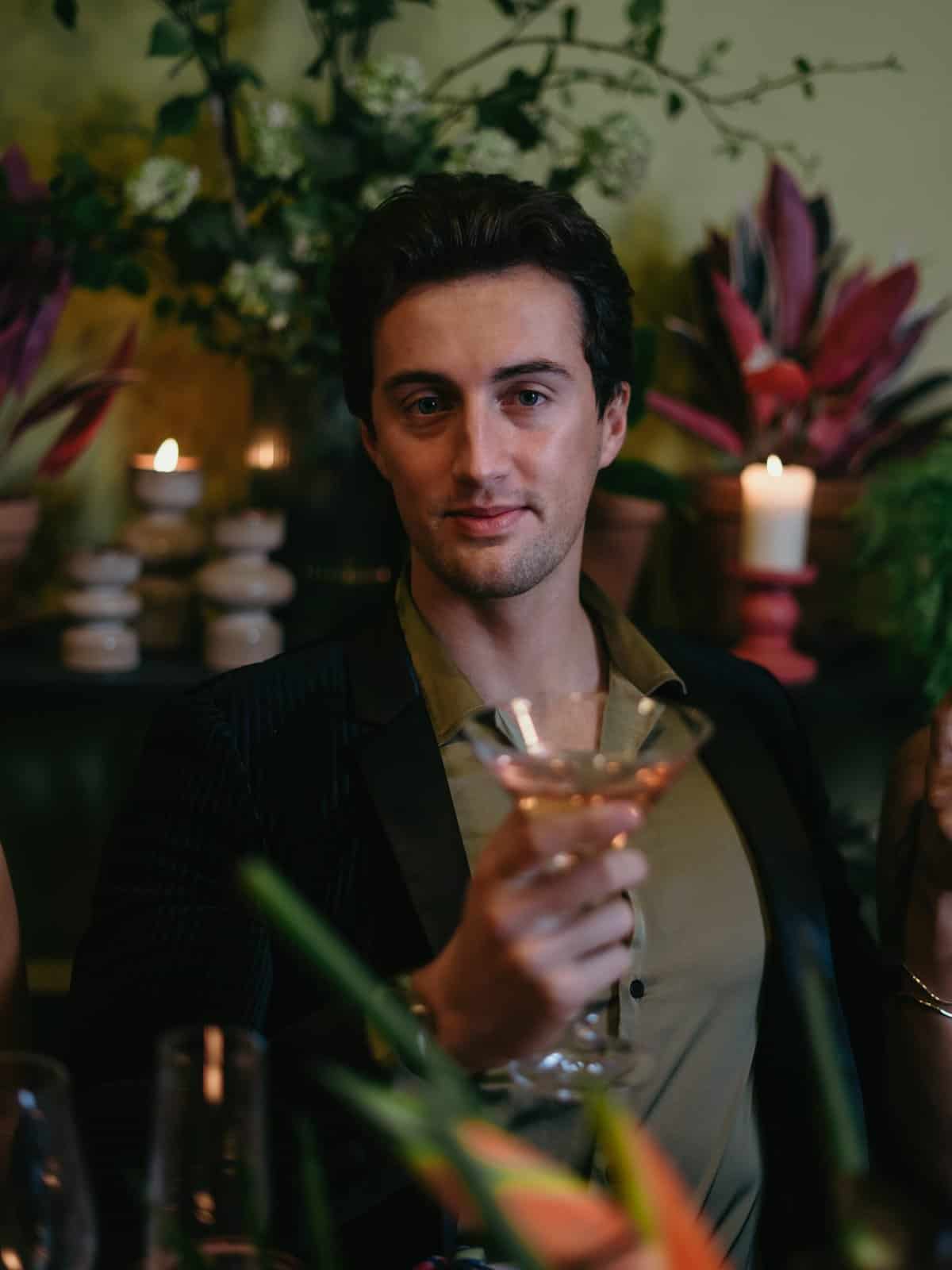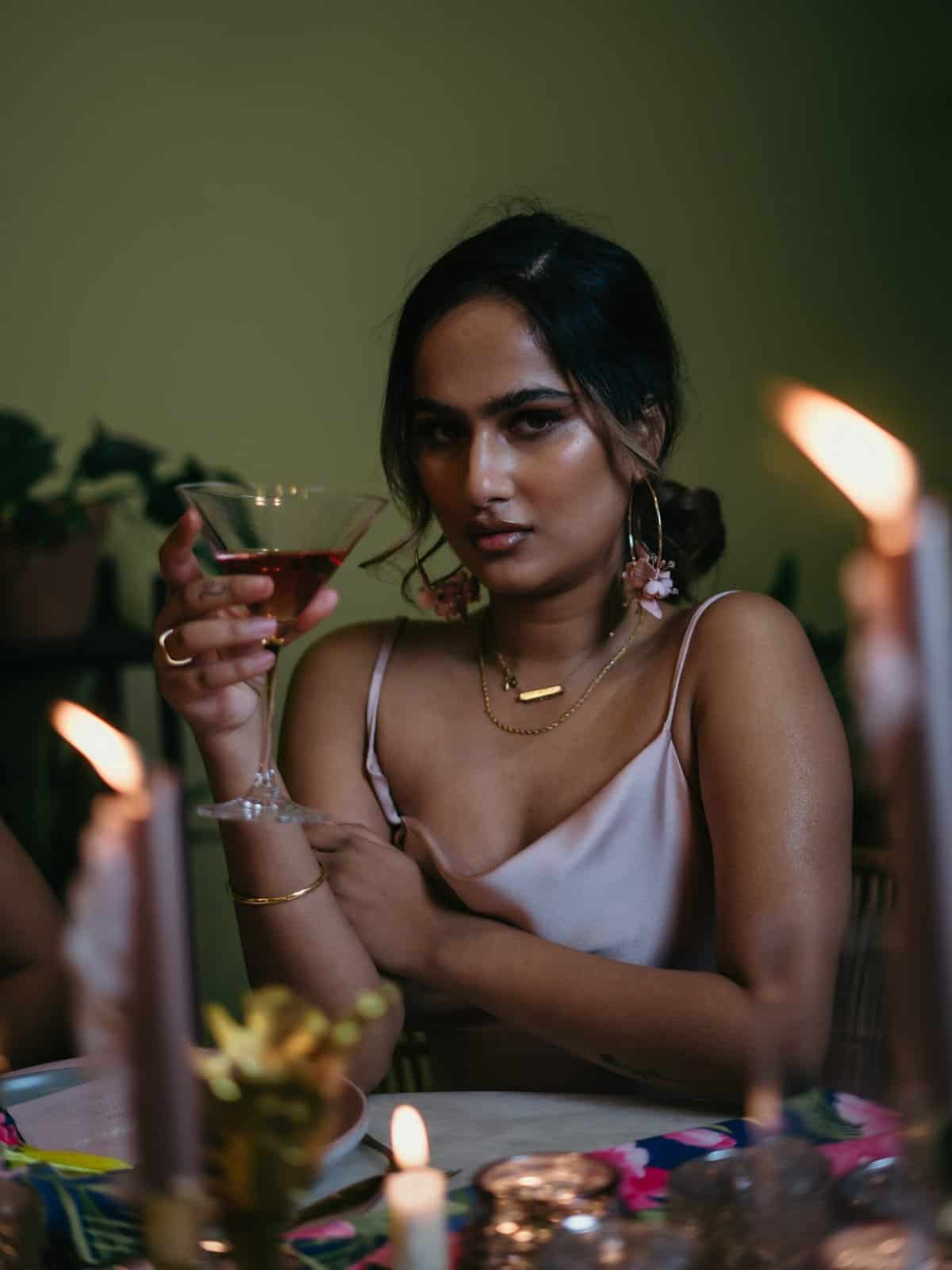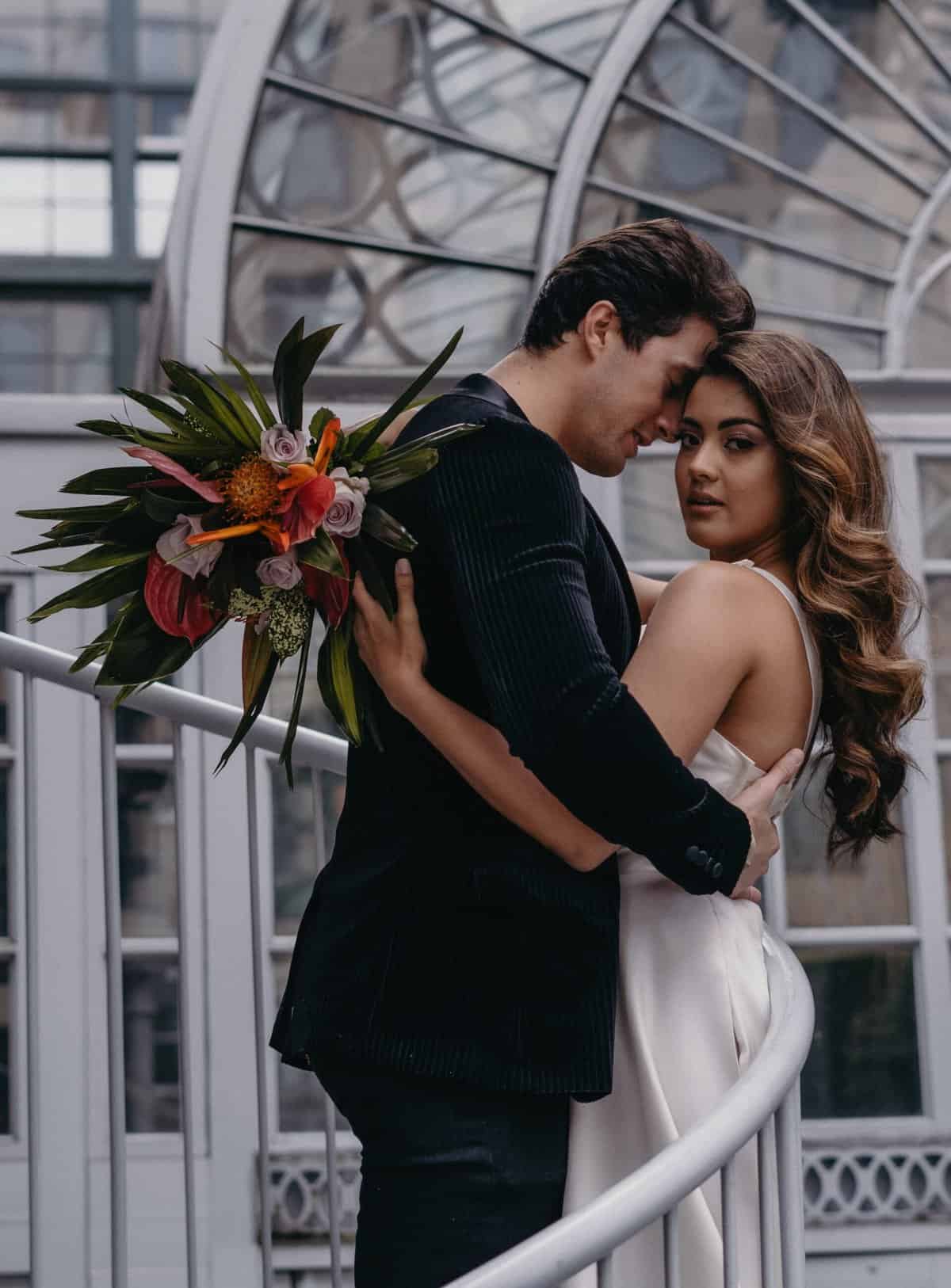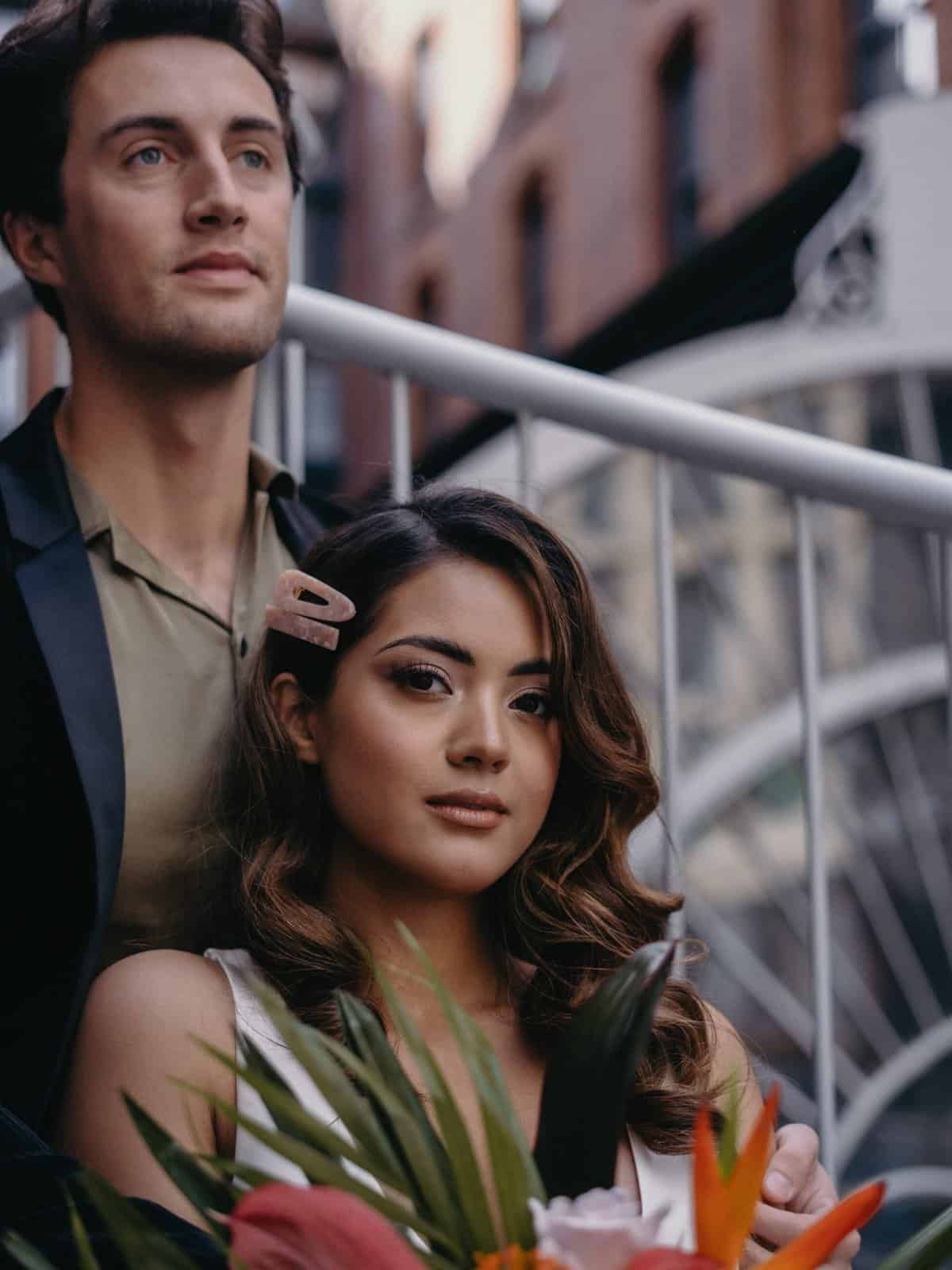 Using the streets
​My fave part of the city chic shoot was when we took to the street for some couples portraits. Manchester has such an incredible industrial history and so many beautiful old mills, we had to make sure that we captured some of this. A few streets away from Whitworth Locke is this incredible, hidden cobbled street. Over the river at the end of the street you can see a big beautiful mill. There are also these incredible red brick buildings that line the street. They provided the perfect contrast to Alyssa's modern and sophisticated wedding dress.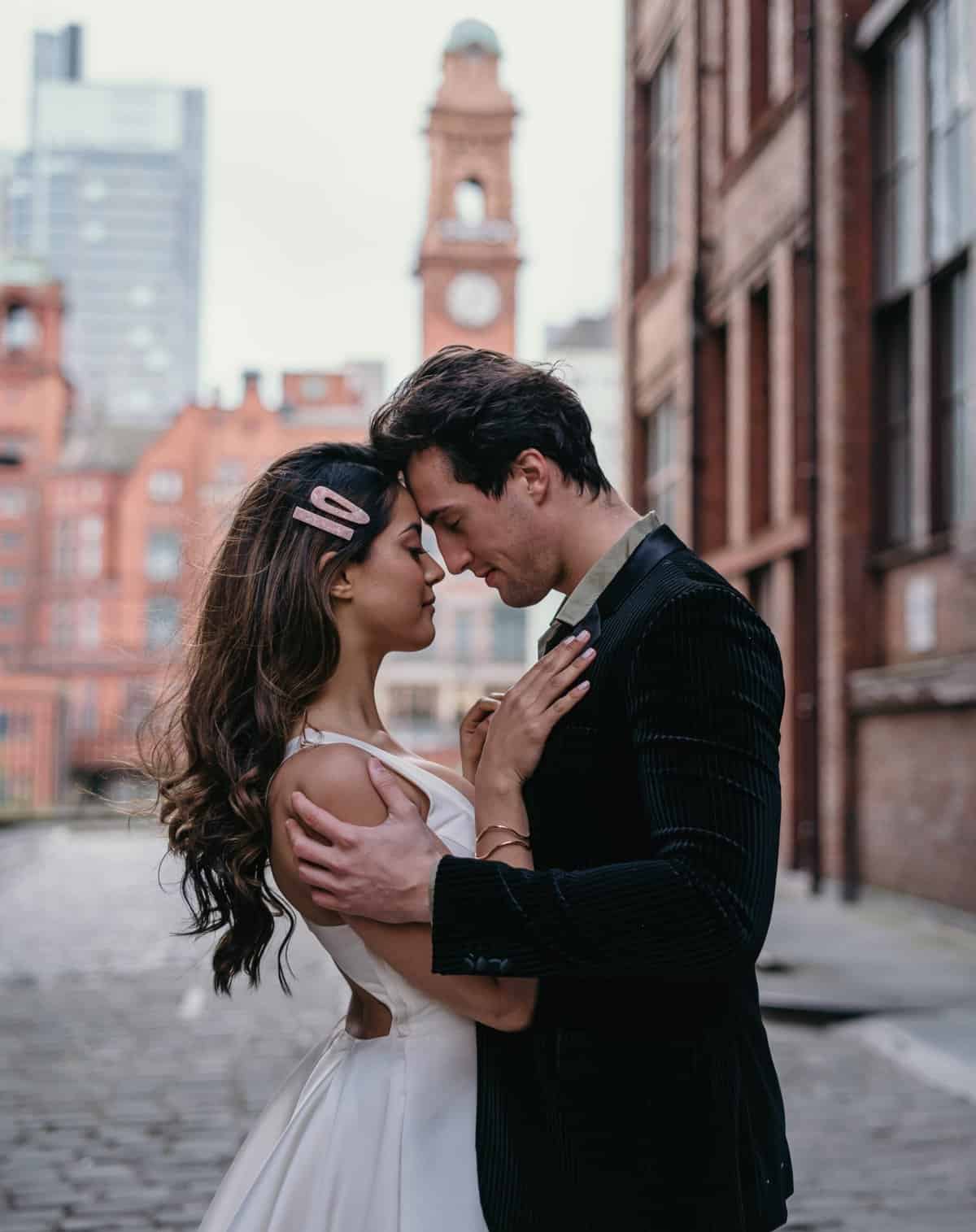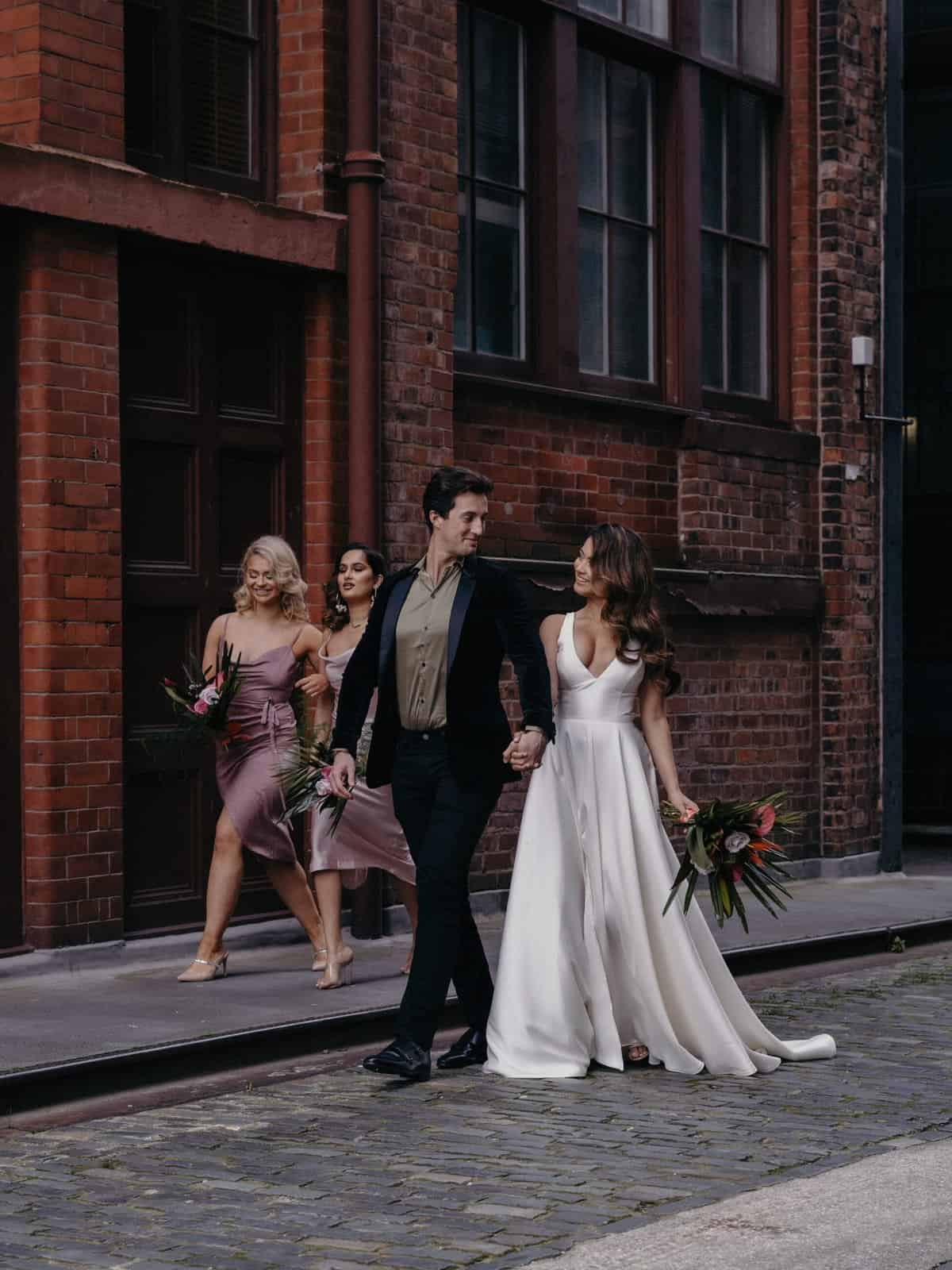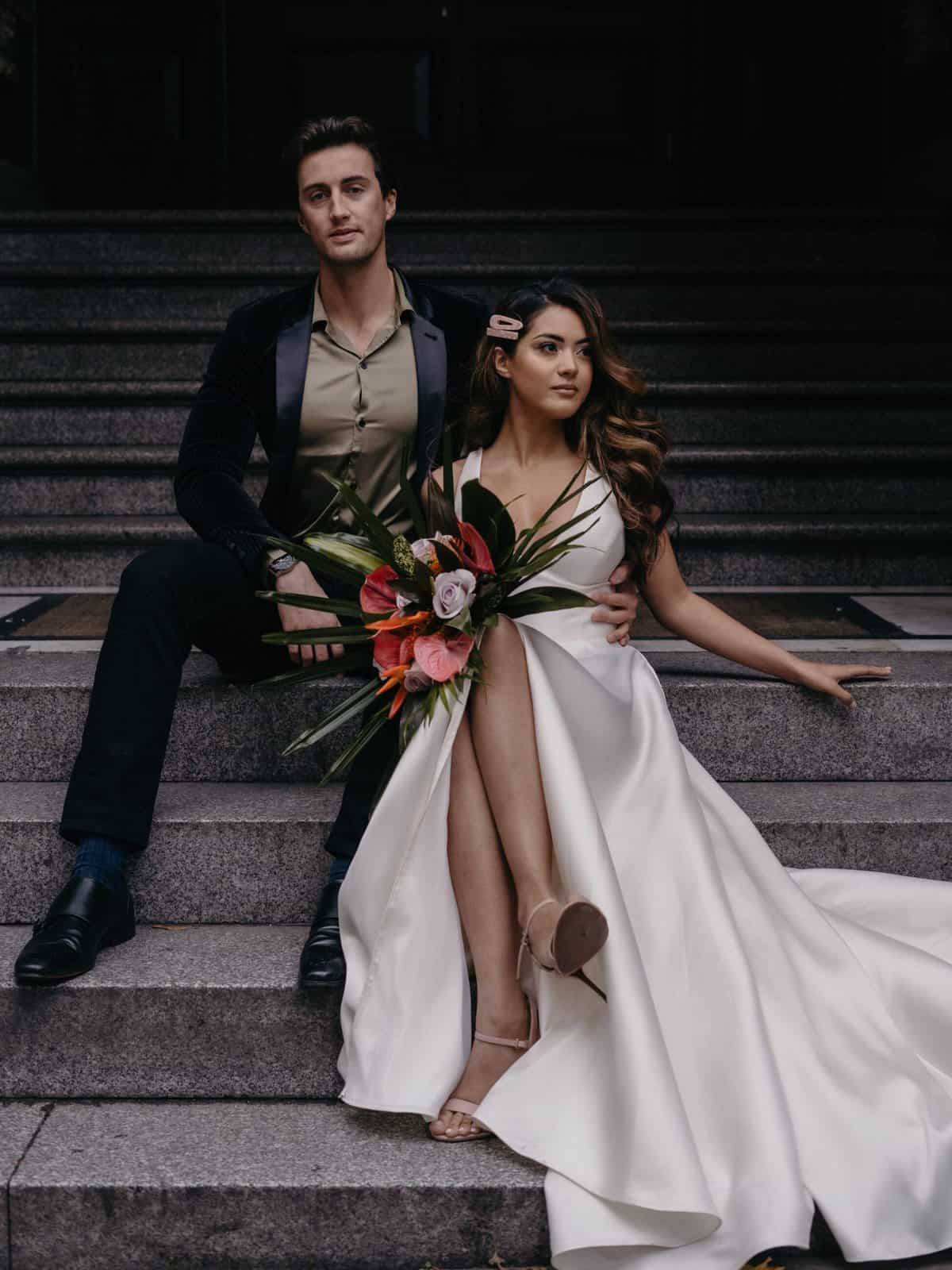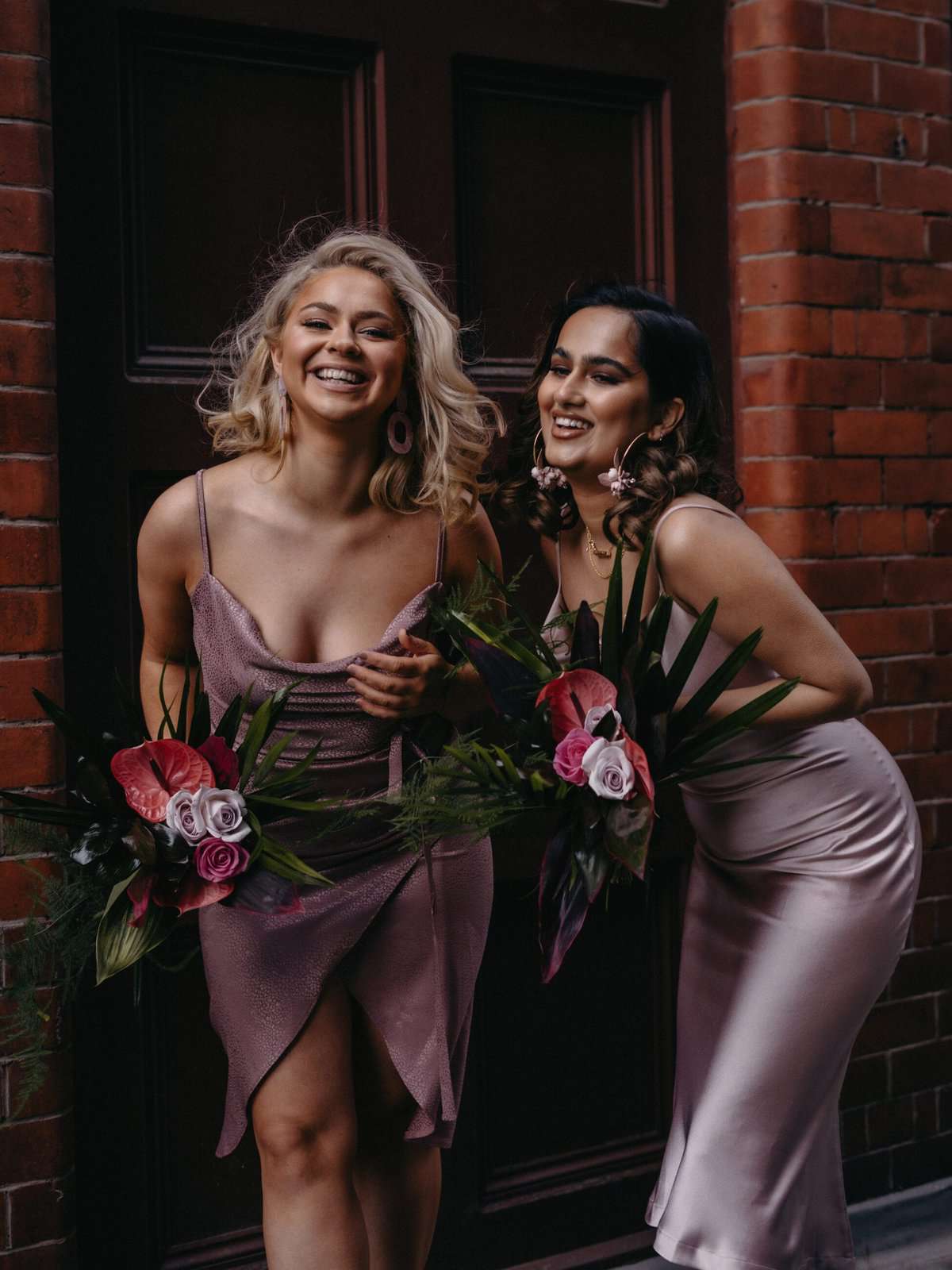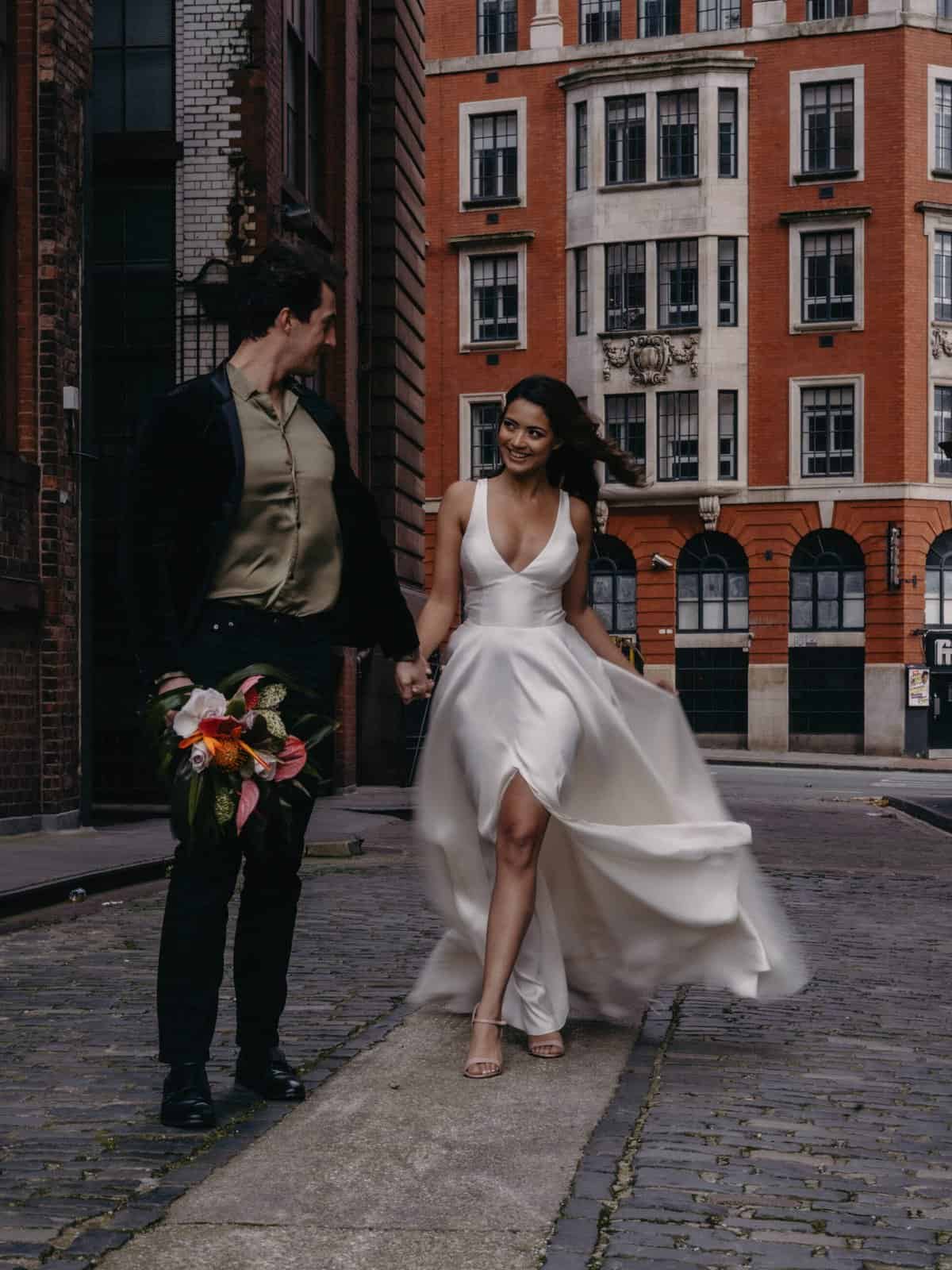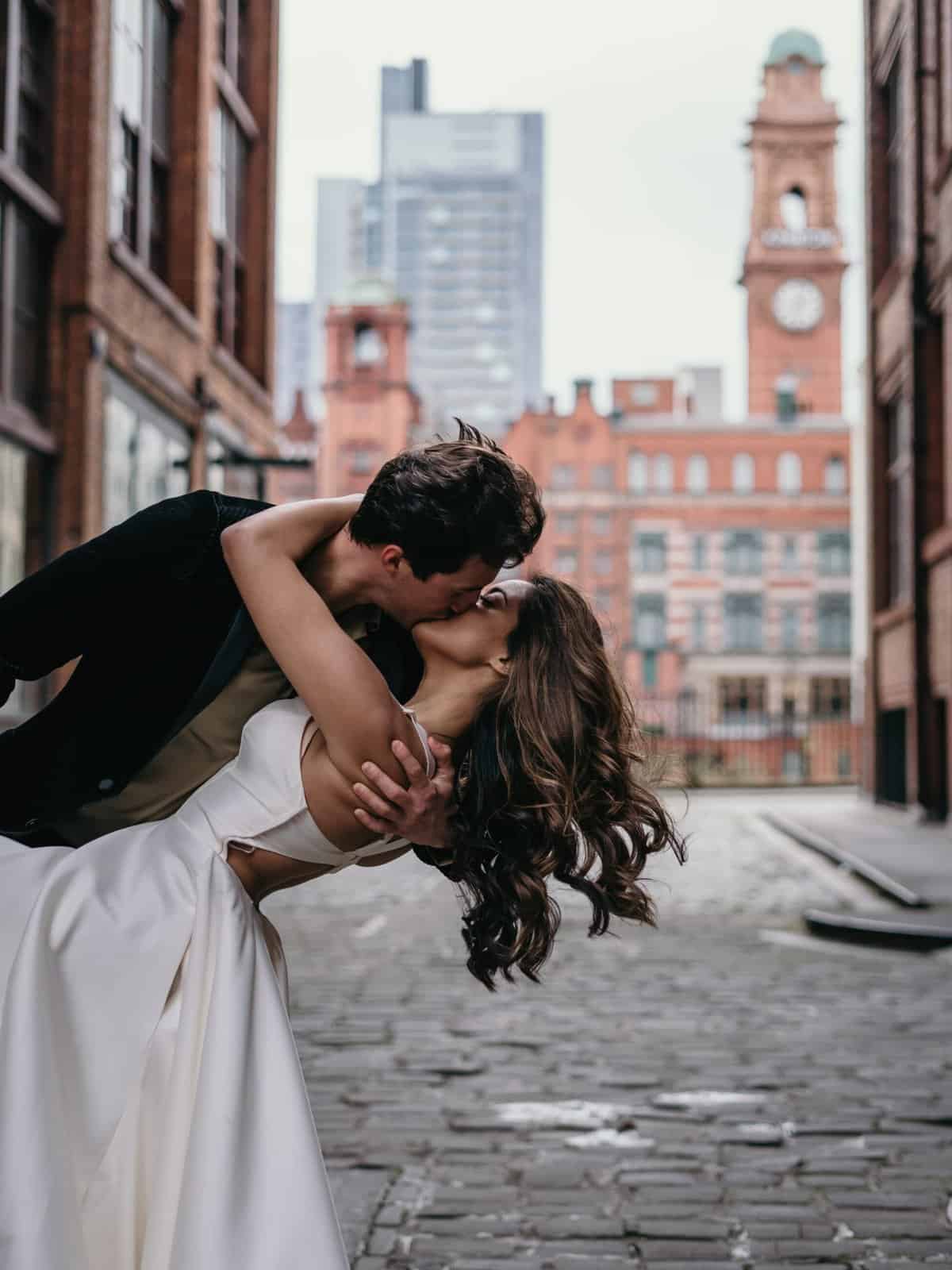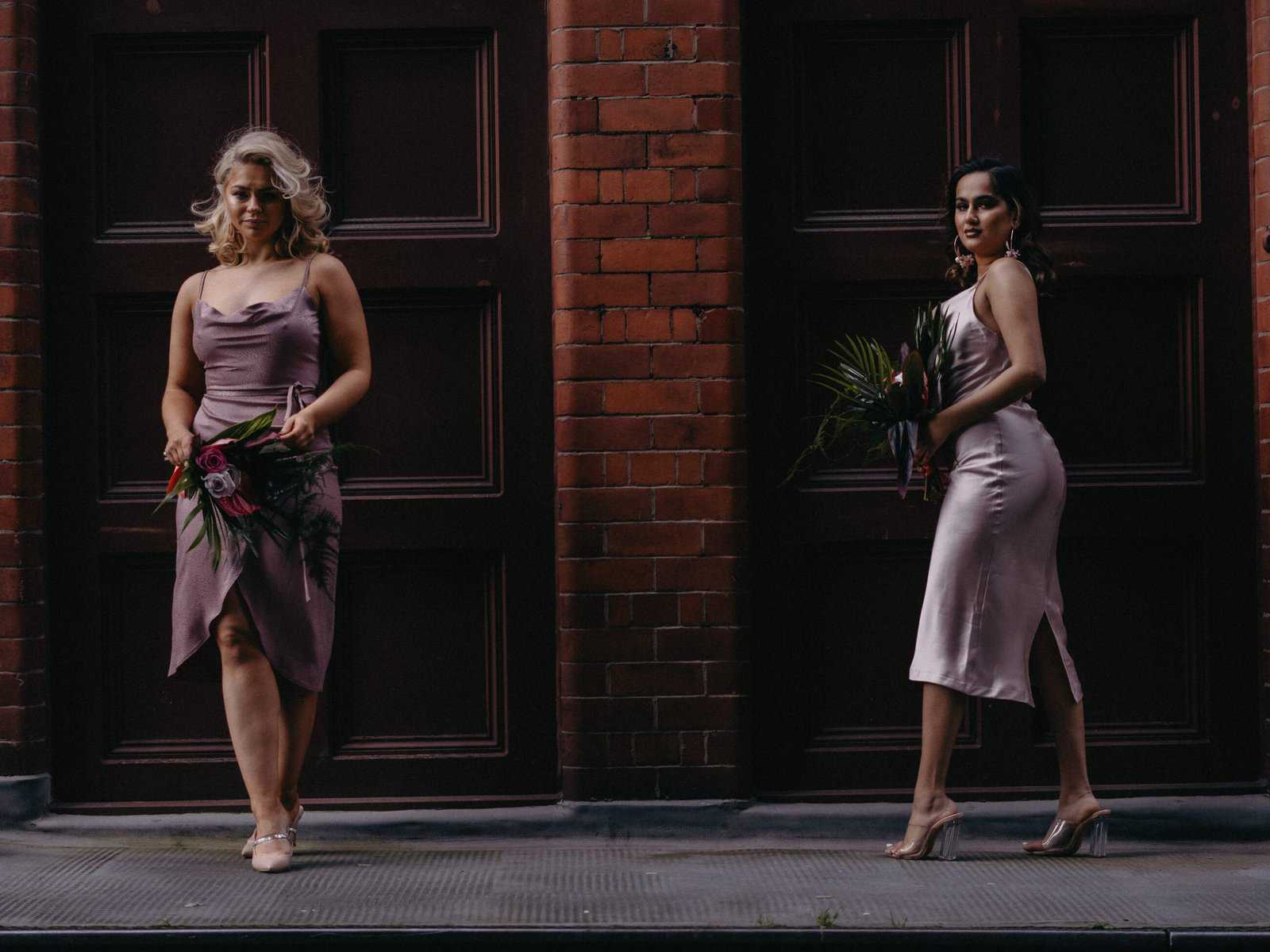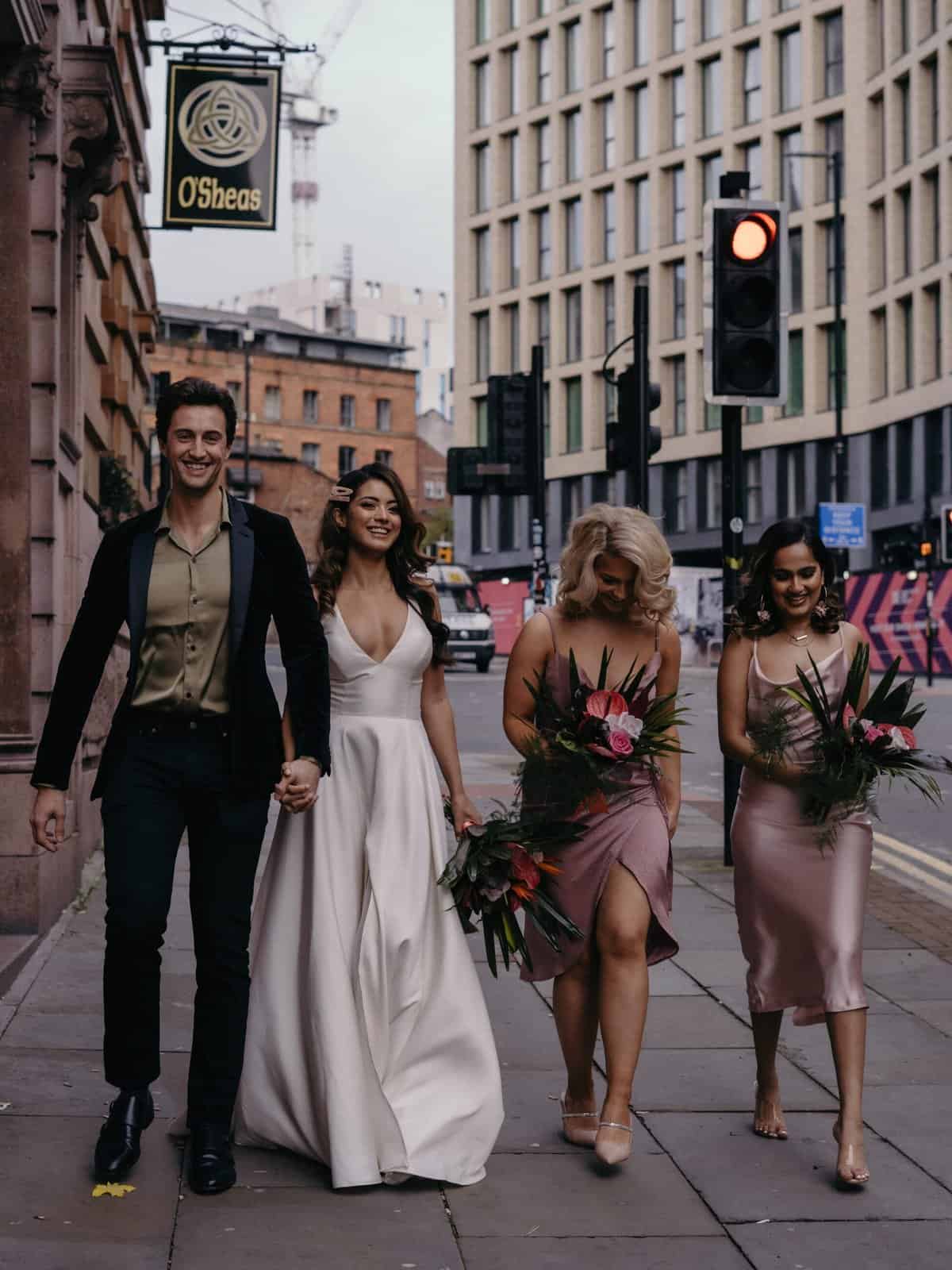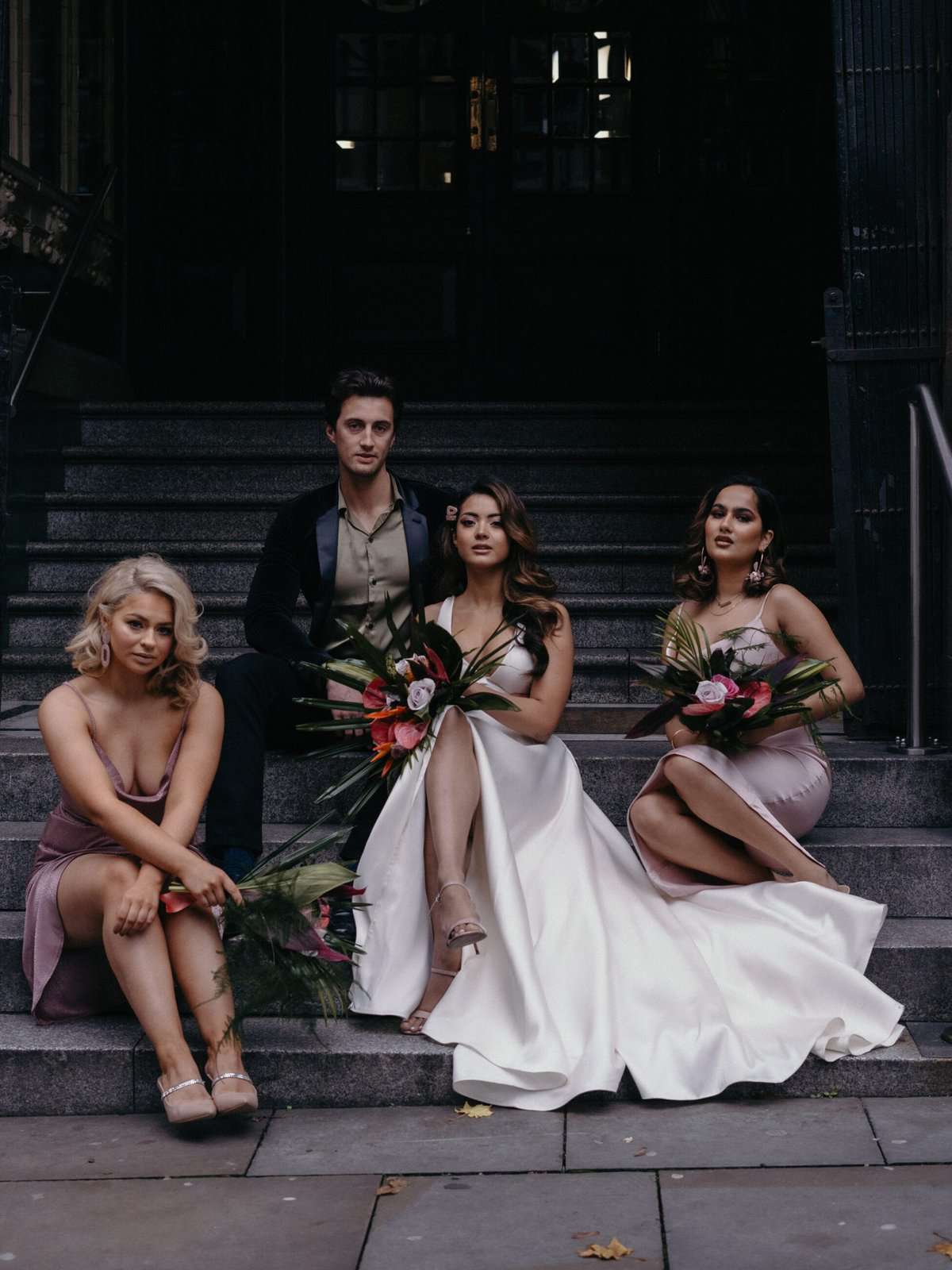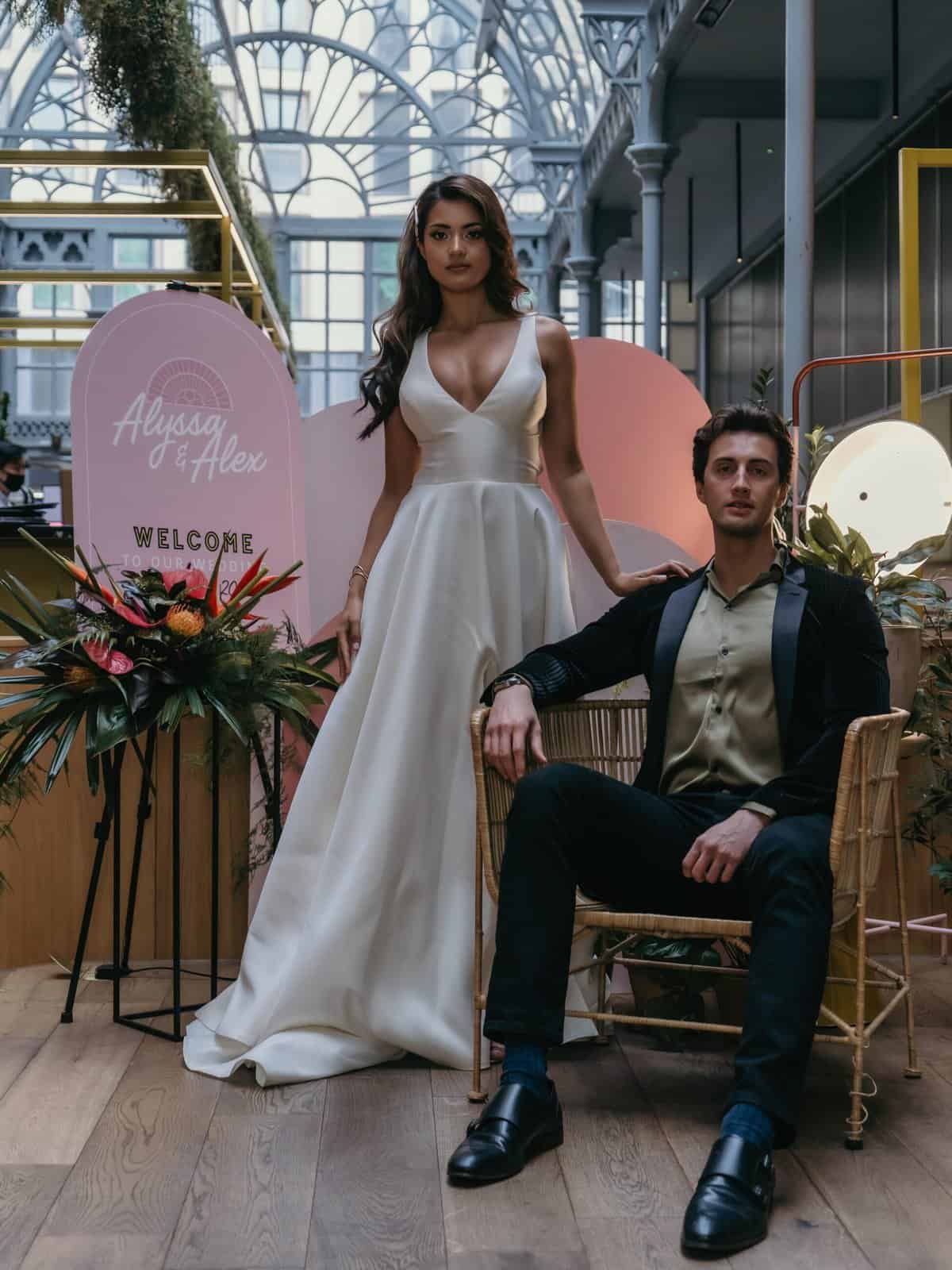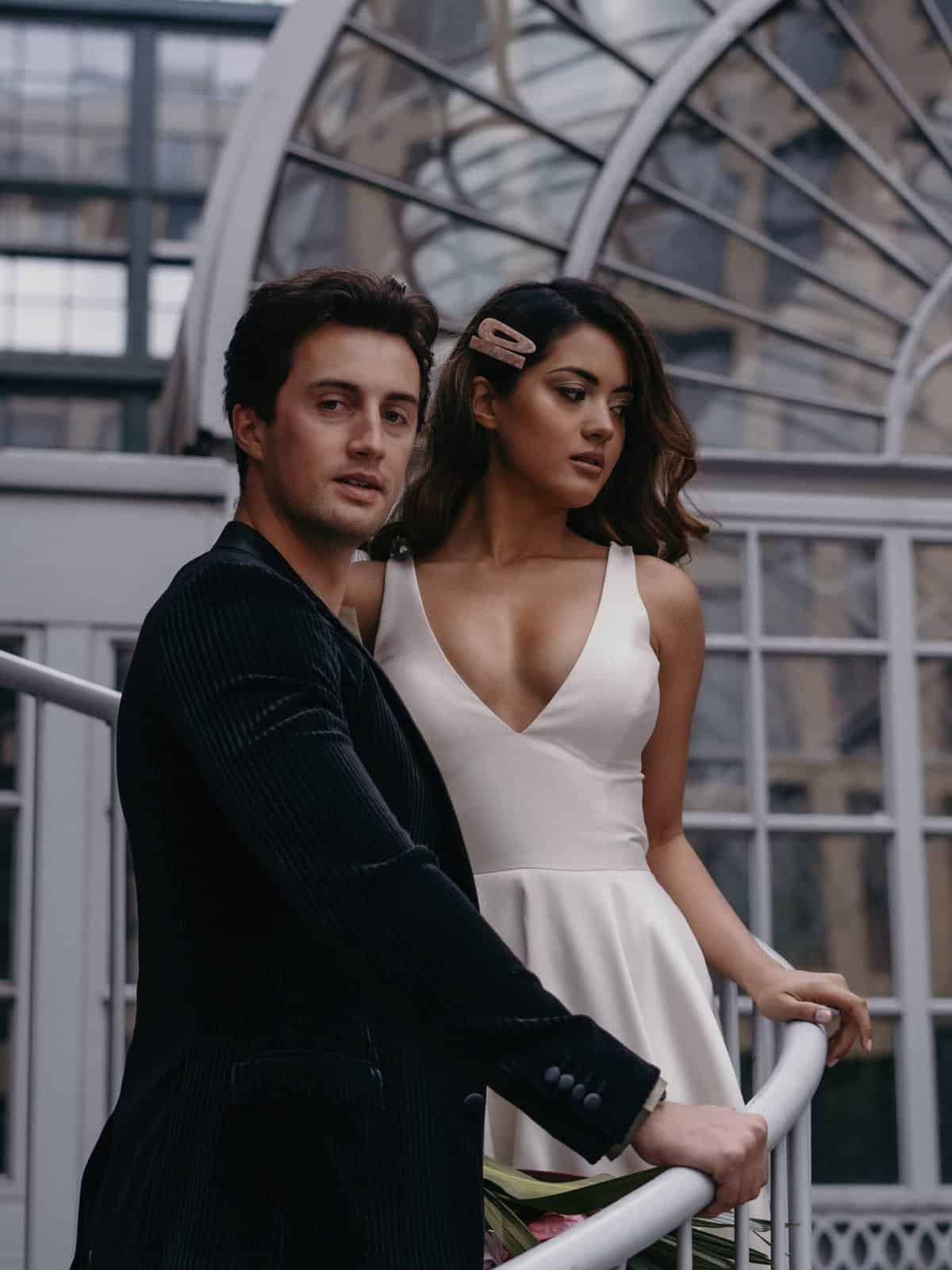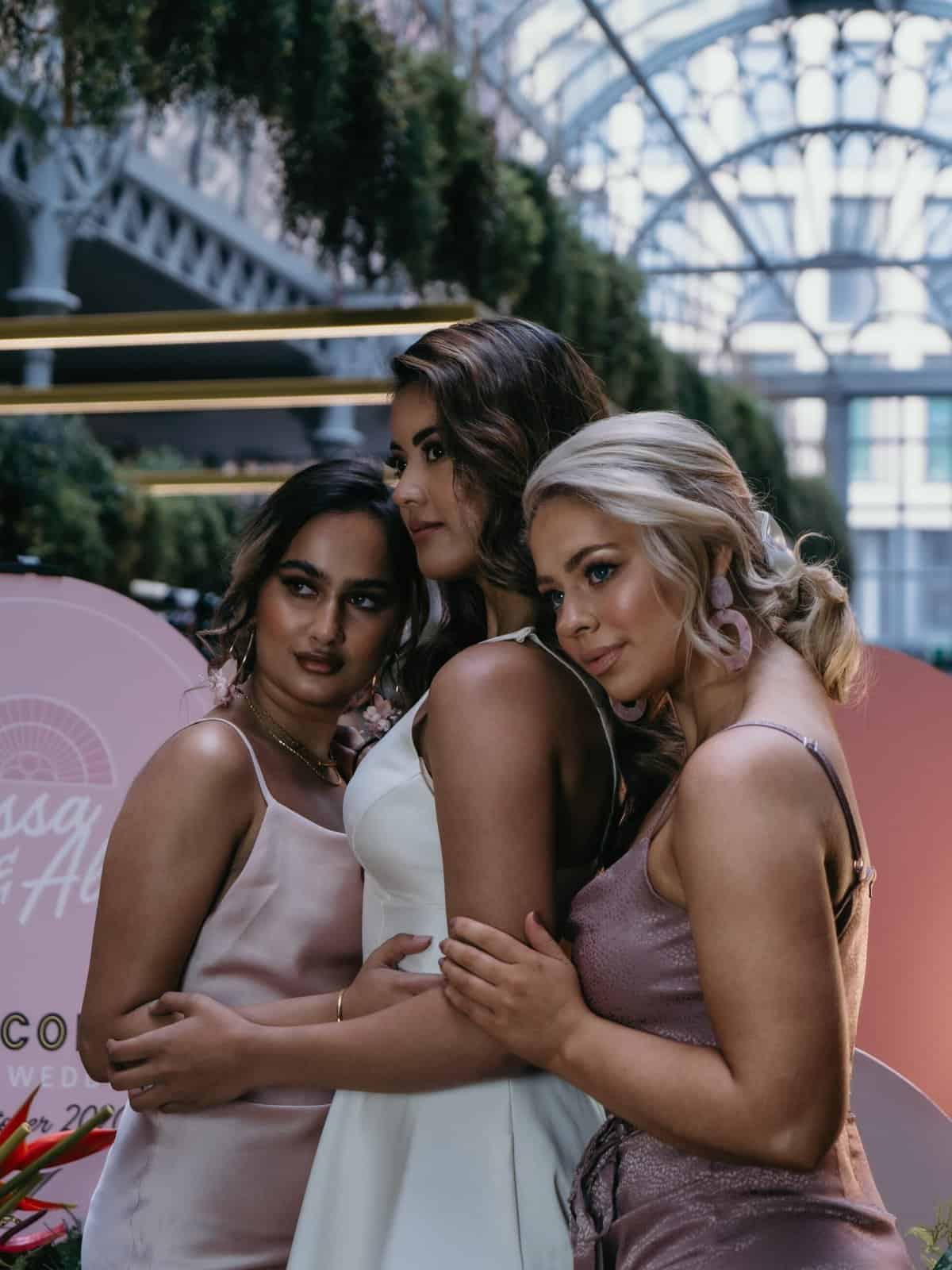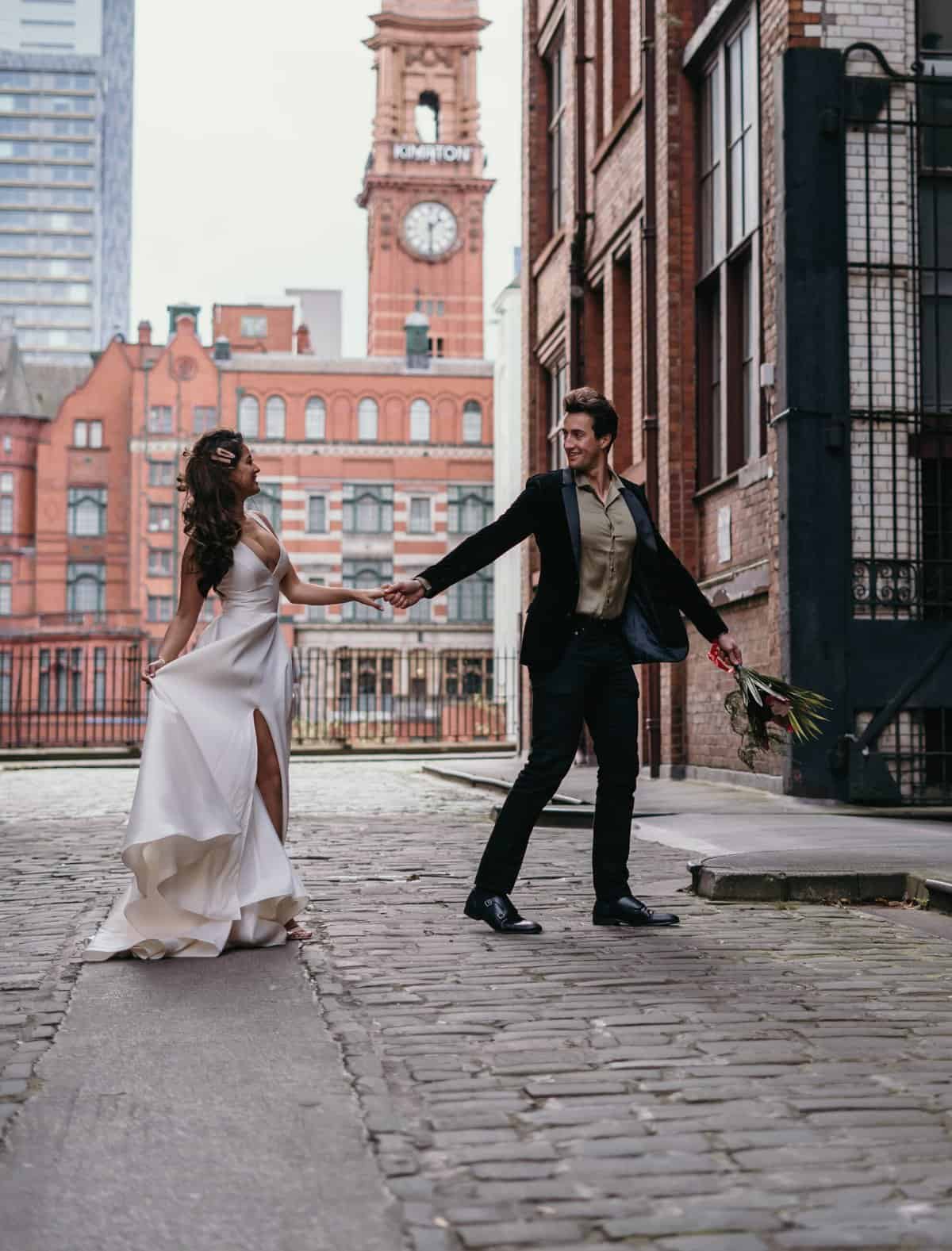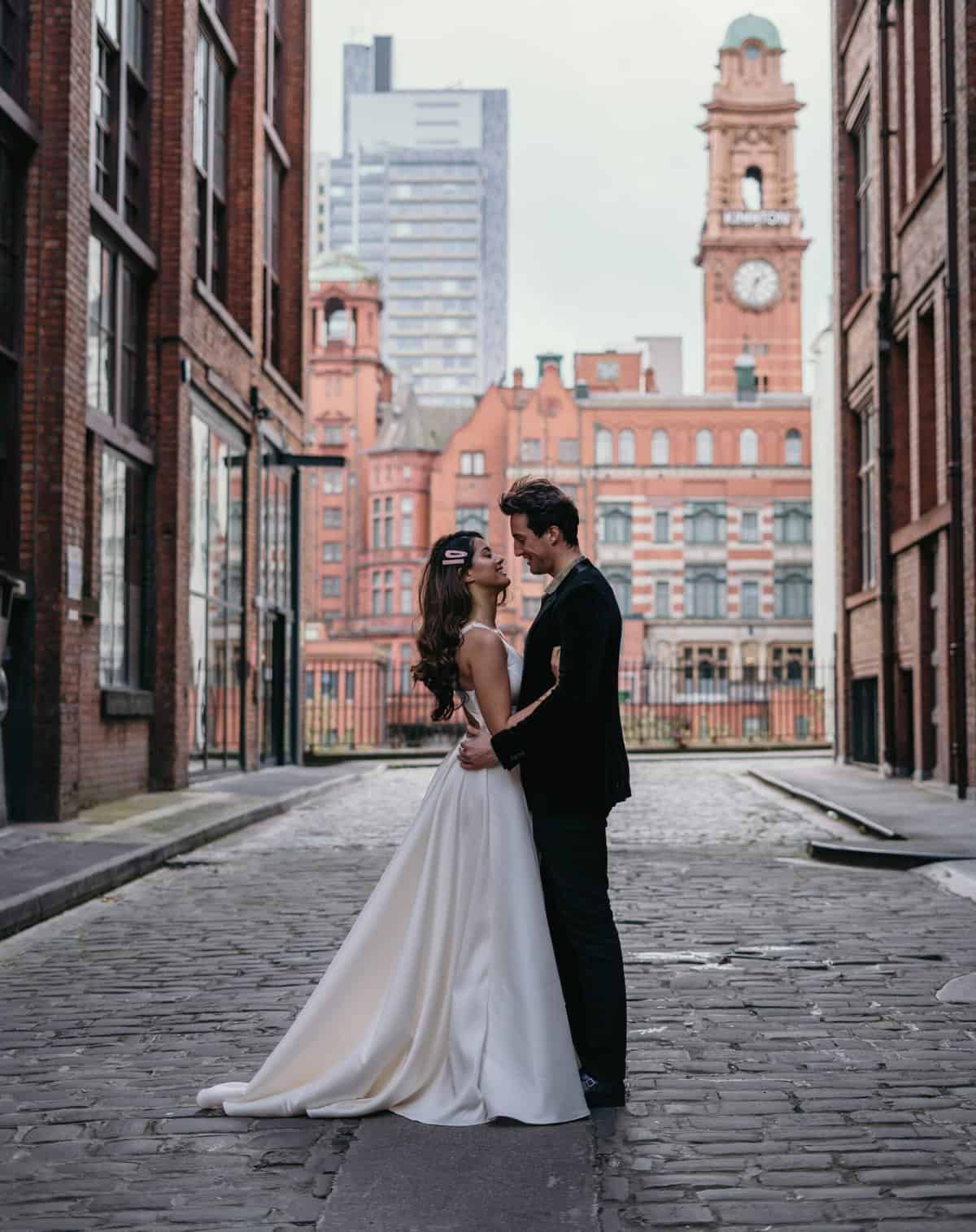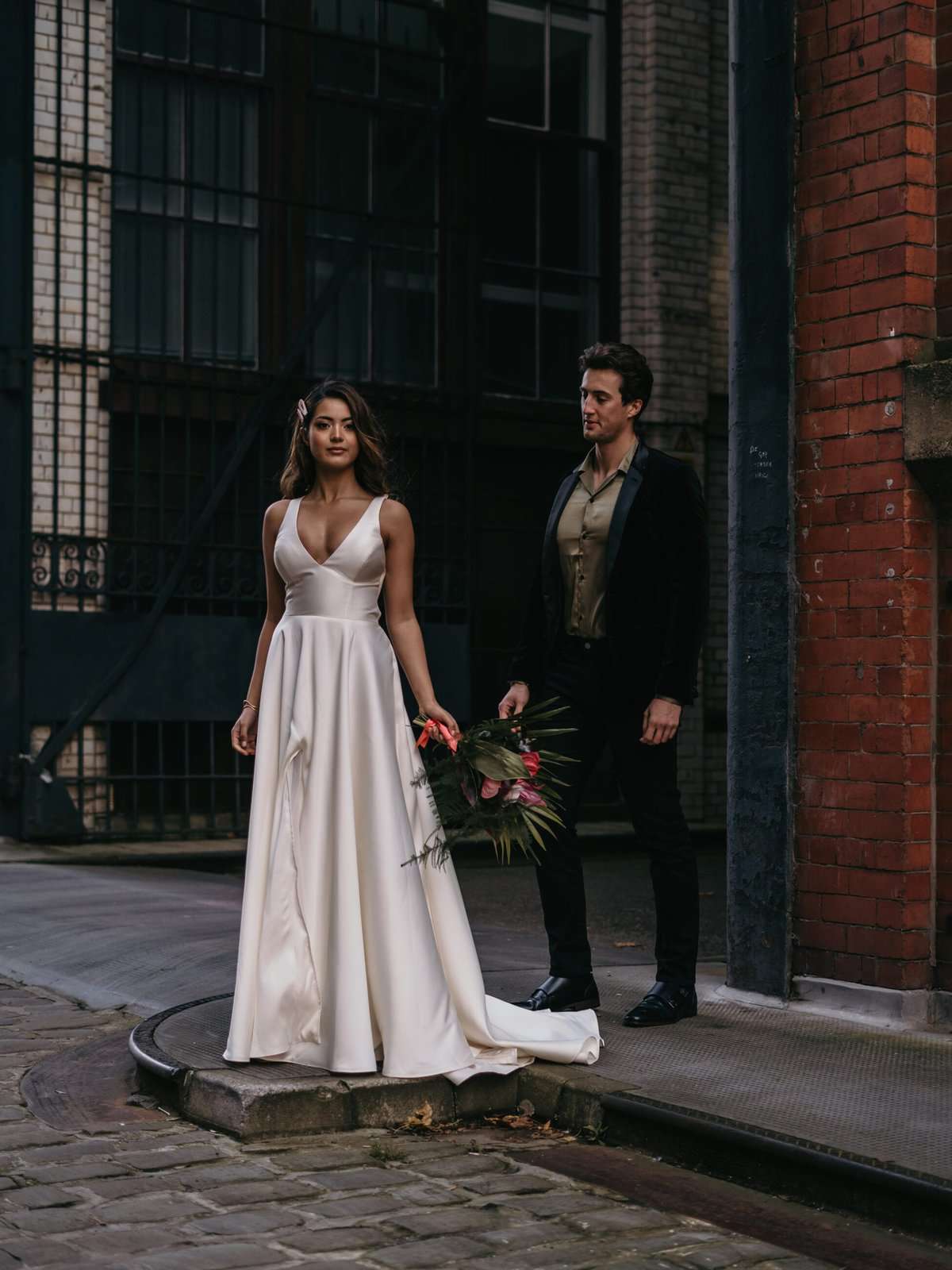 Photography – Rebecca Kerr Photography, 
Venue – Whitworth Locke, 
Props & styling – Stories of, 
Makeup – Lauren McCabe, 
Hair styling – Hair Creations by Colette, 
Dress boutique – Foxglove Bridal, 
Dress designer – Wtoo by Watters, 
Robes – Roisin Reuss, 
Stationery – Love Paper Co, 
Confetti – Dolly Confetti, 
Earrings – Alabaster Dream, 
Accessories – Emme Elle Esse, 
Flowers – Blooms With Grace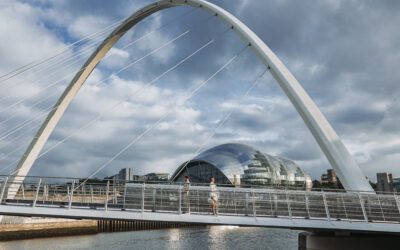 Newcastle elopement Today on the blog we have a graffiti wall, fun-filled city centre elopement...