Forgive us for making you think you're in Italy when you see today's blog. This gorgeous modern Italian wedding inspiration styled shoot is just lush. I mean it really has the wow factor and we love love love it! 
It's got so many beautiful elements to it, there's the gorgeous venue, and it's withered walls and rustic feel. The styling, outfits and couples. It really will give you lot's of ideas and inspire you if your wedding has a raw chic feel to it.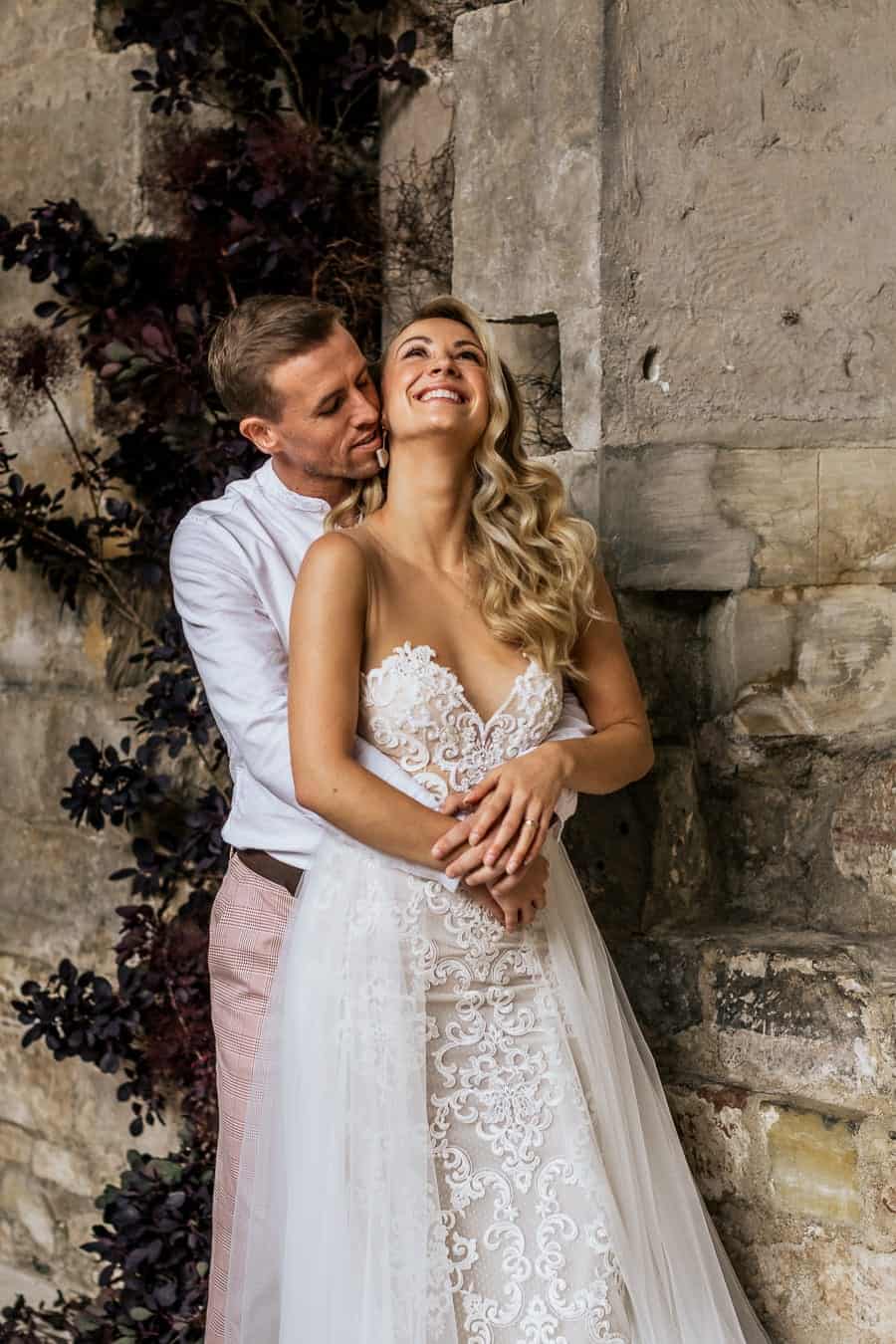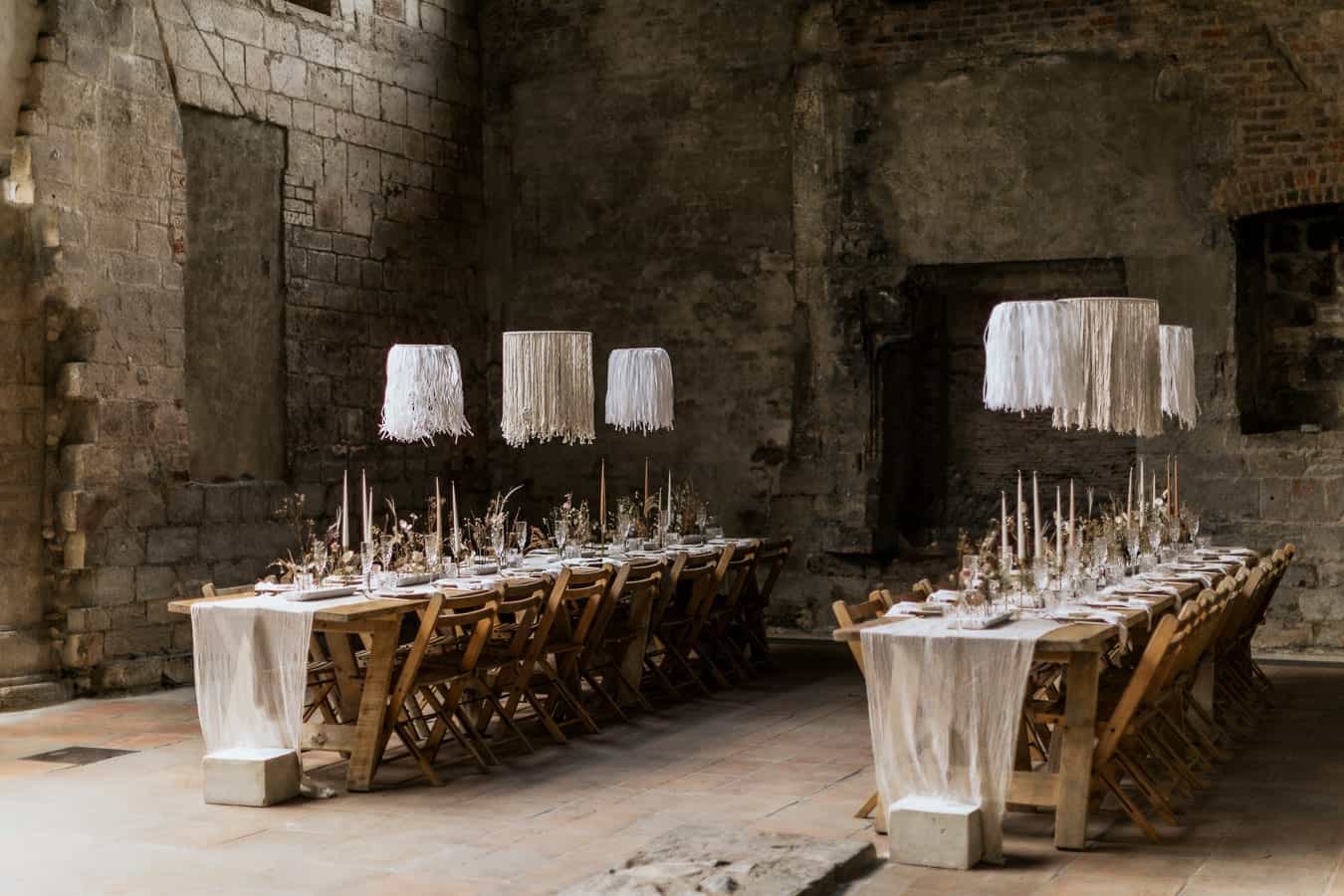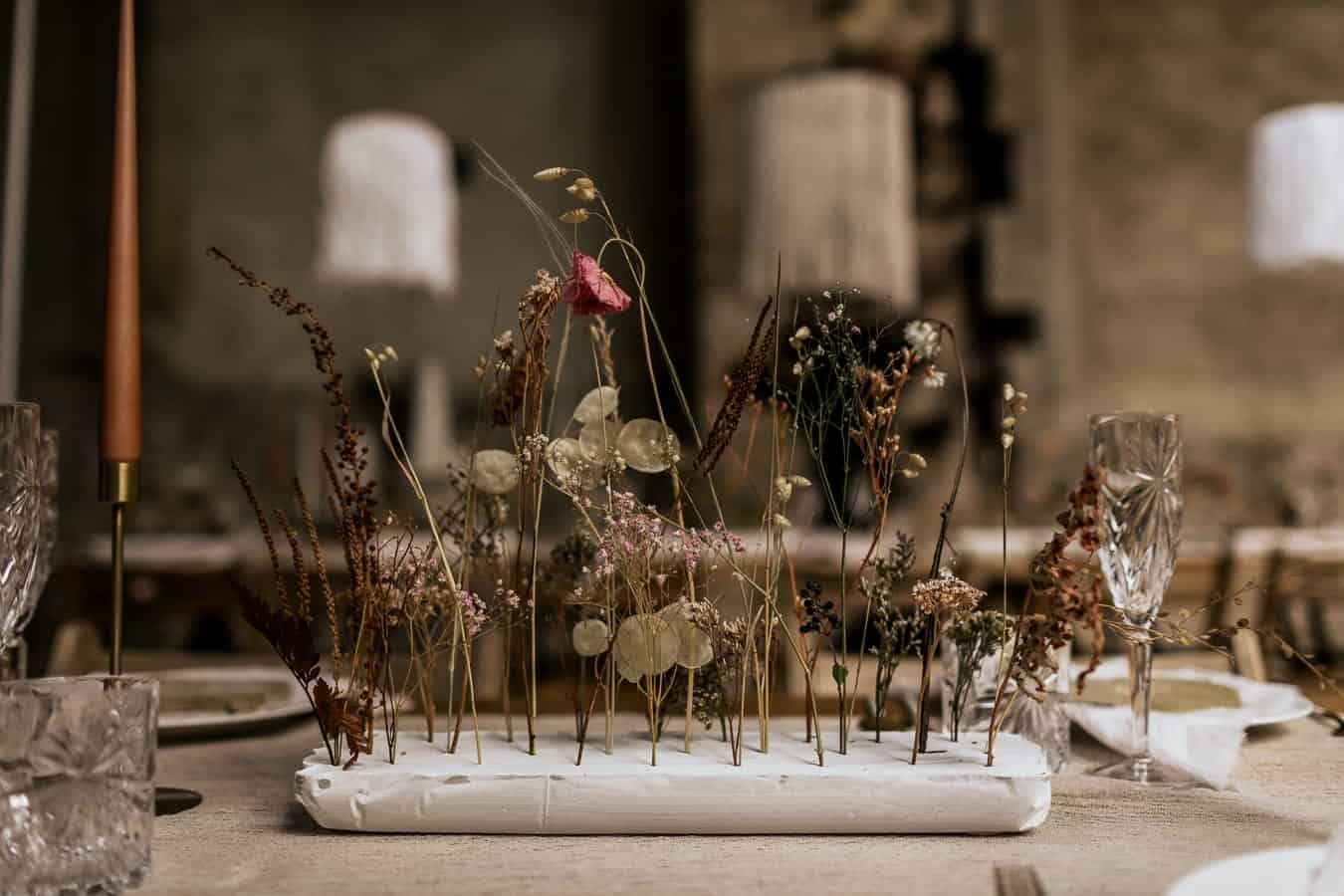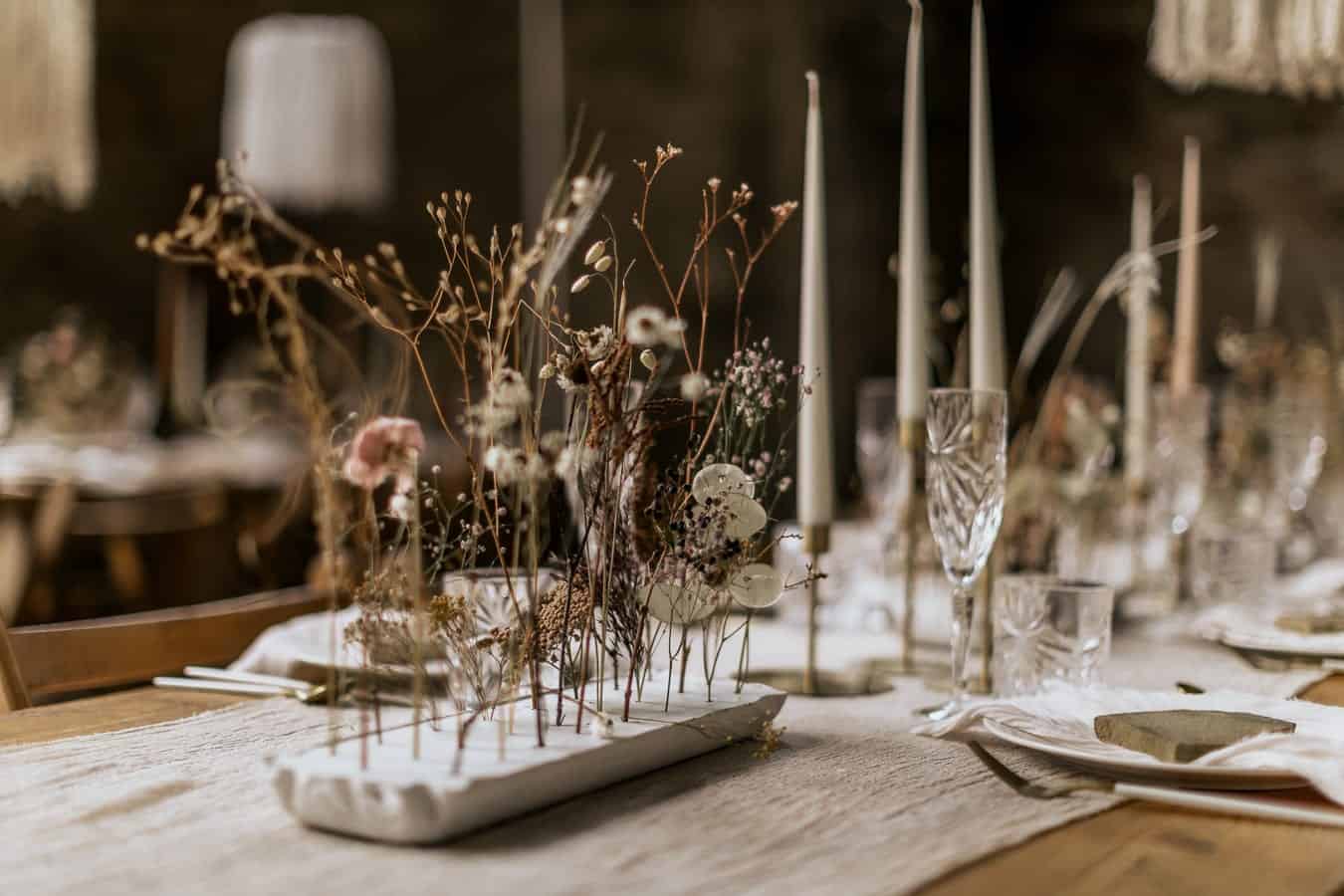 It had to be this venue!
Inspired directly by the venue, Blackfriars Medieval Priory – a former Medieval Monastery, we wanted to achieve a fresh, chic and elegant wedding look that took further inspiration from a modern Italian celebration. The minute I walked in to Blackfriars I knew I had to shoot there and I knew what I wanted the vibe to be!
This talented team took a neutral colour palette and paired it with trailing florals by Twisted Sister that appeared to grow from the old building and dried flower meadows on the tables.
​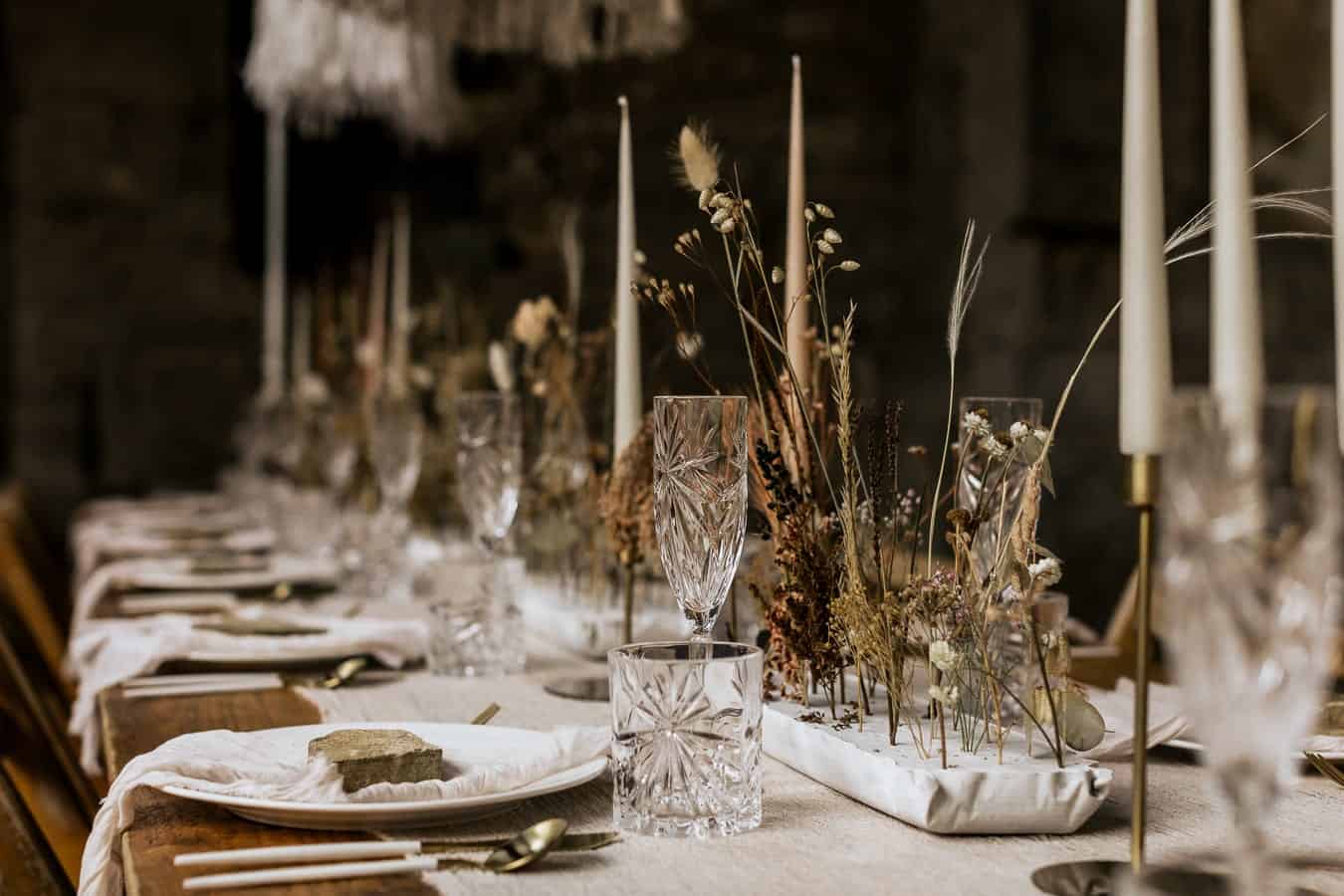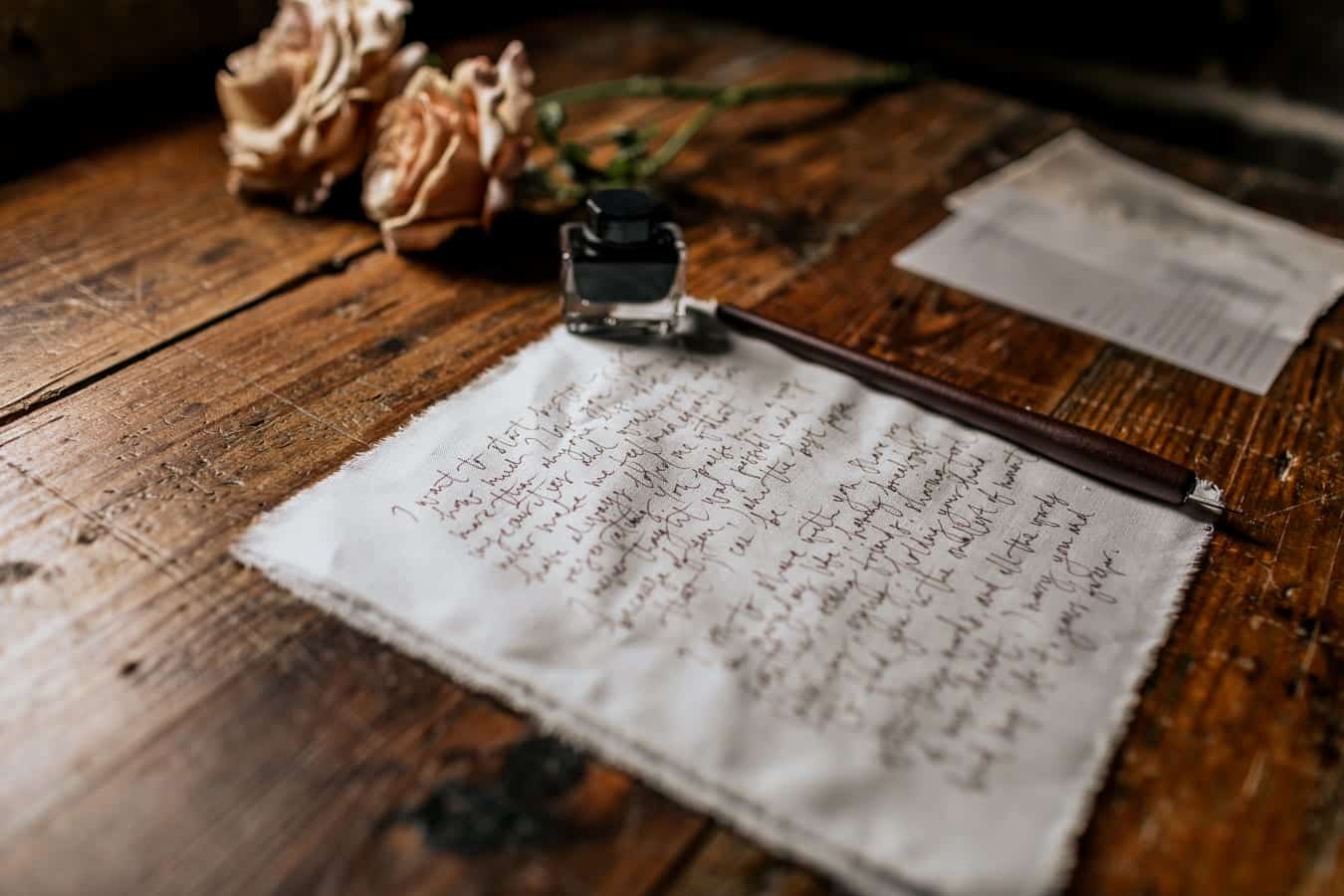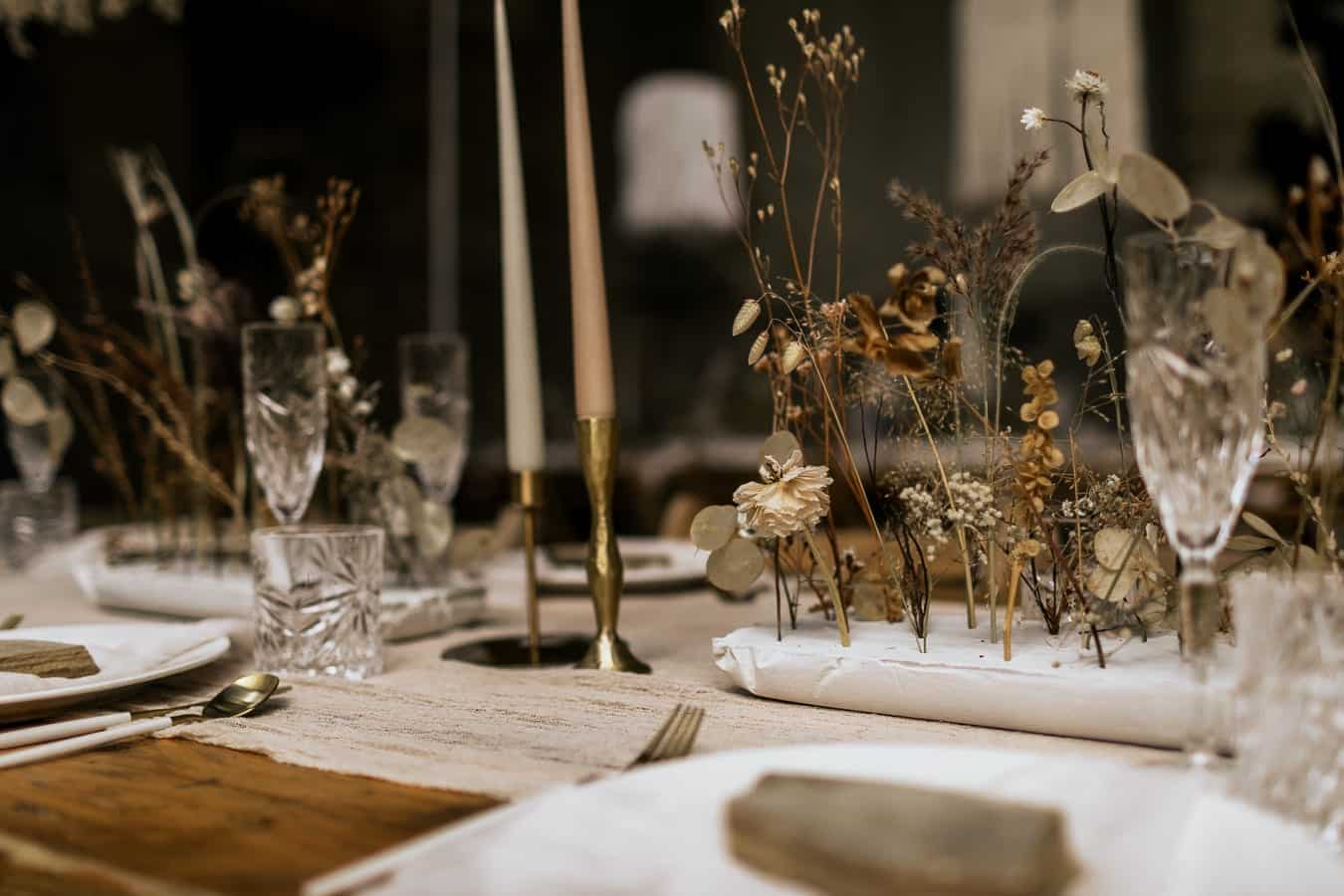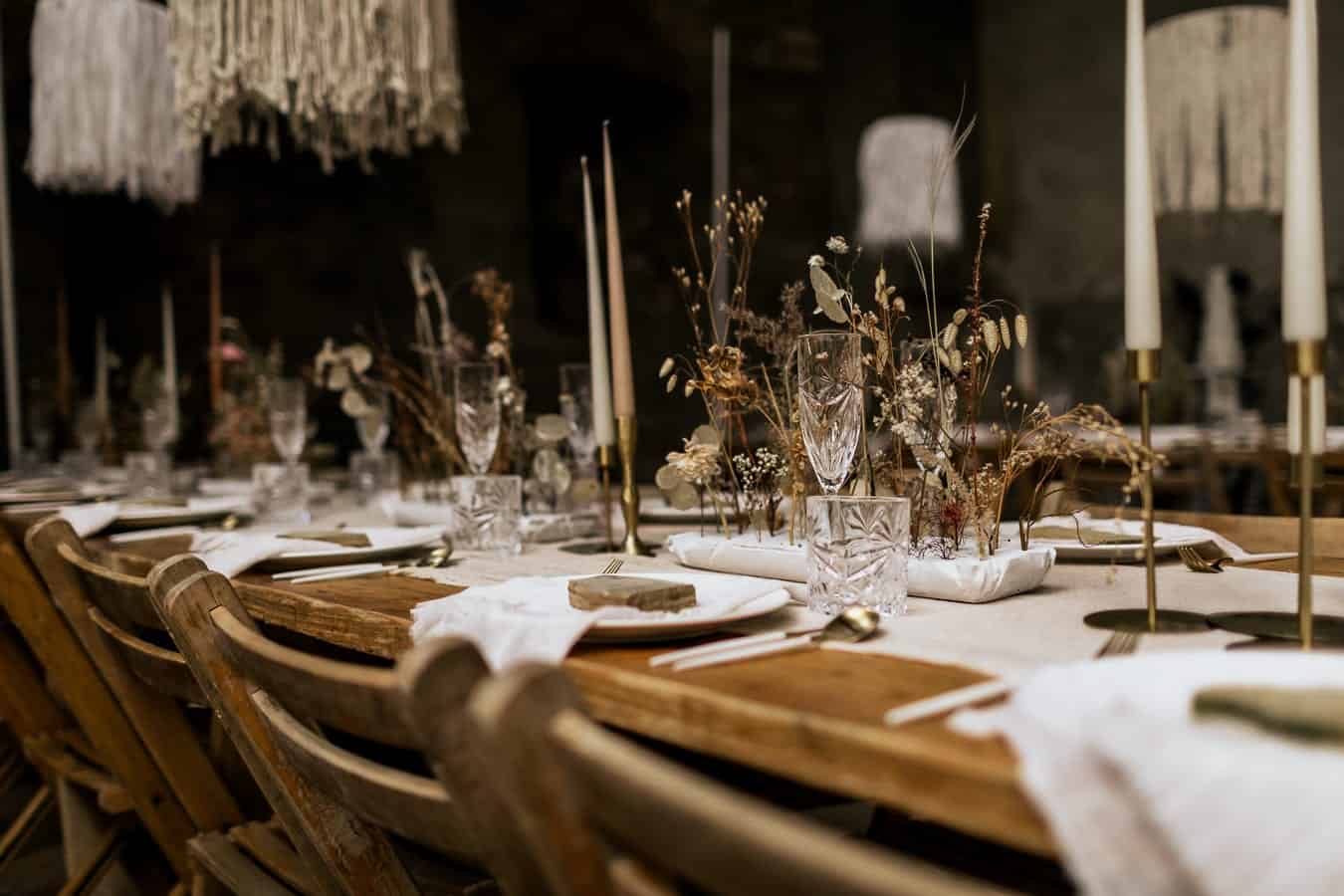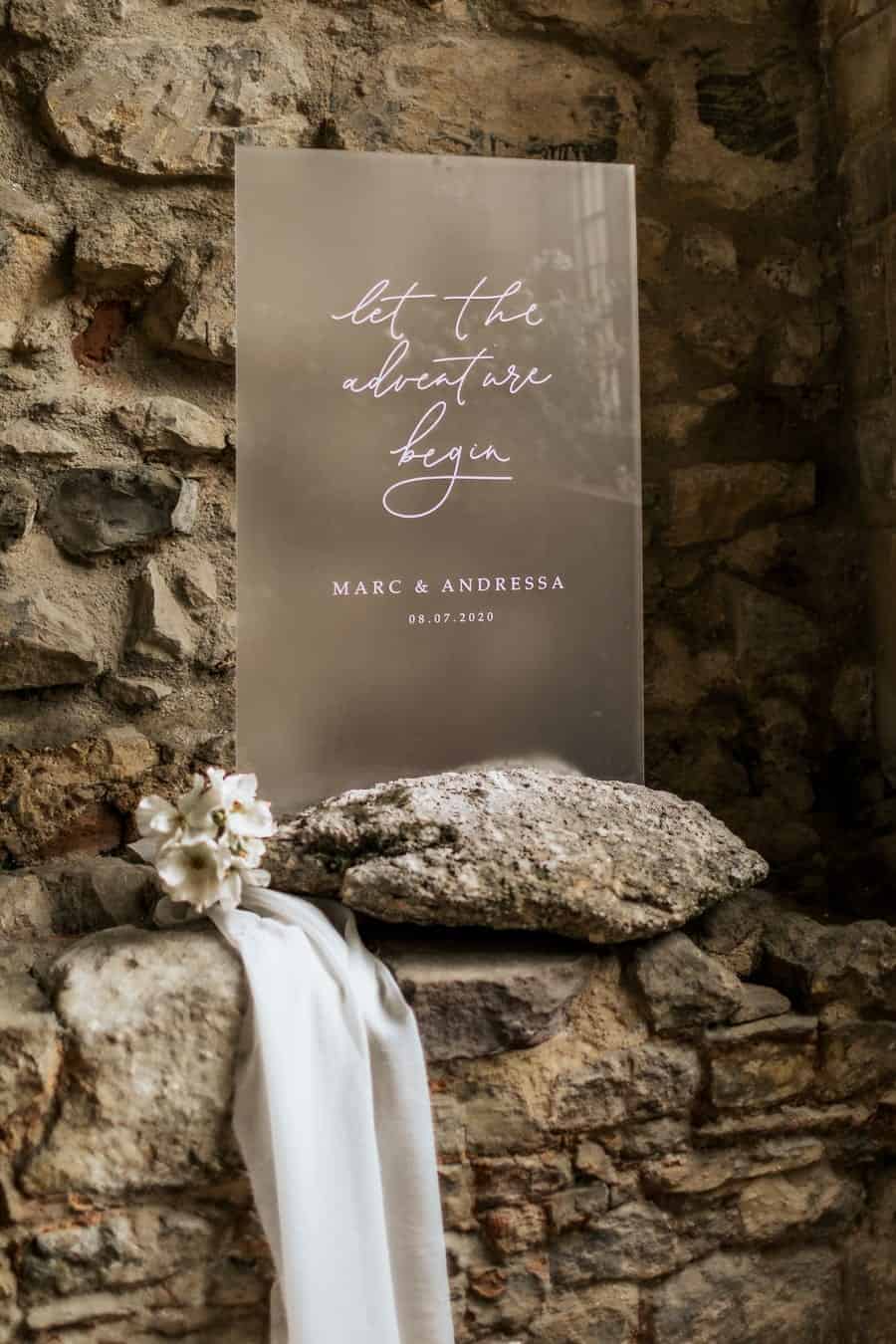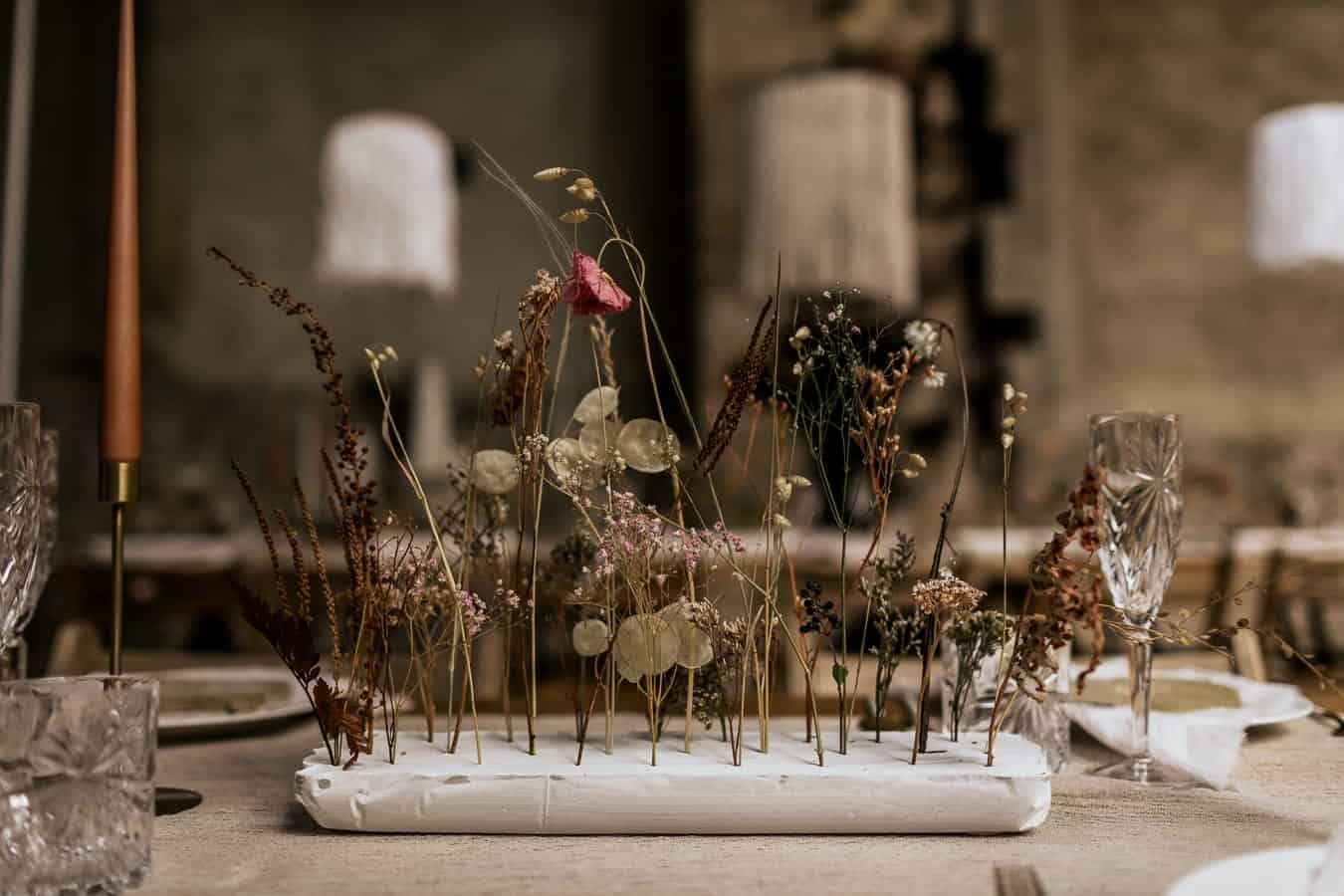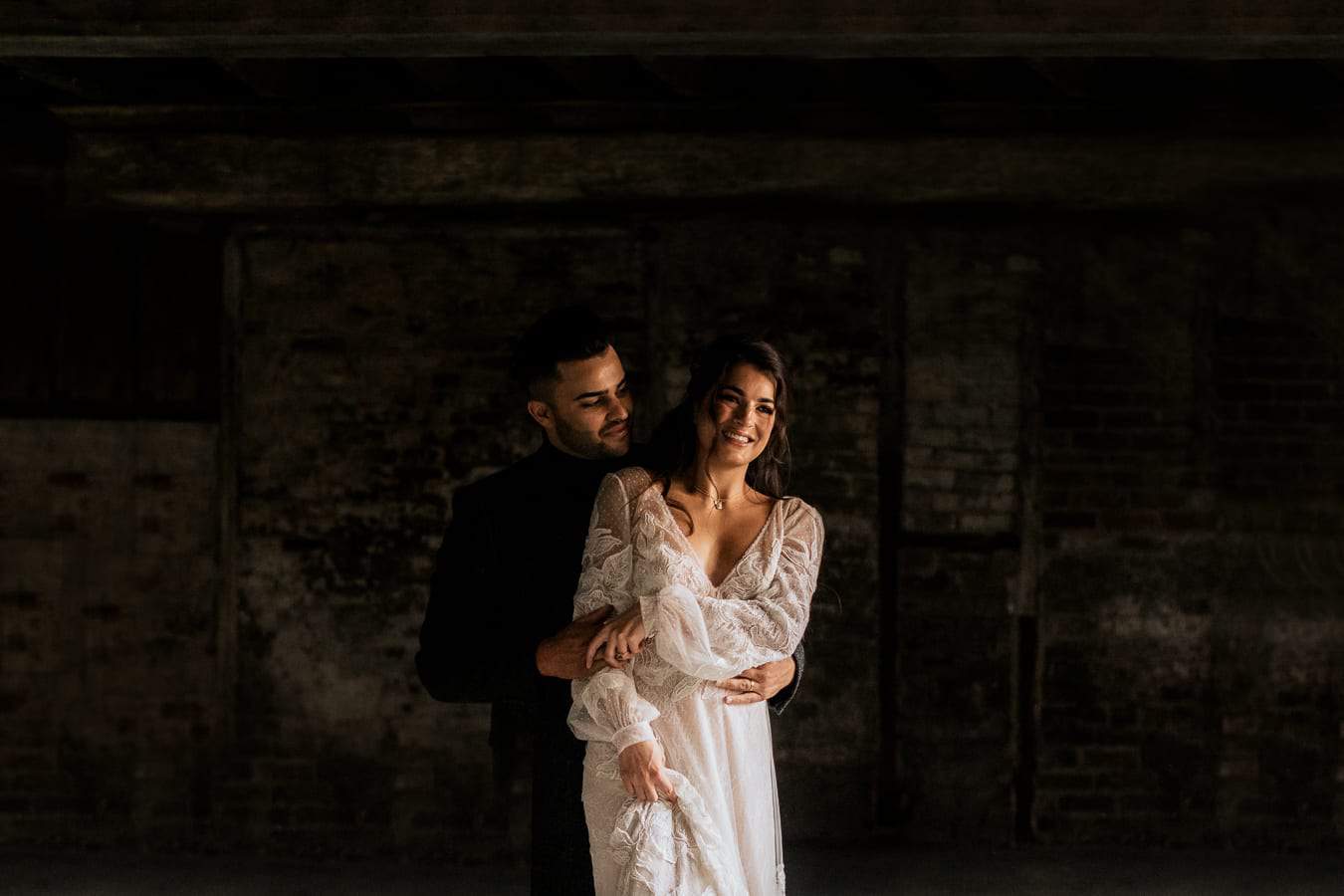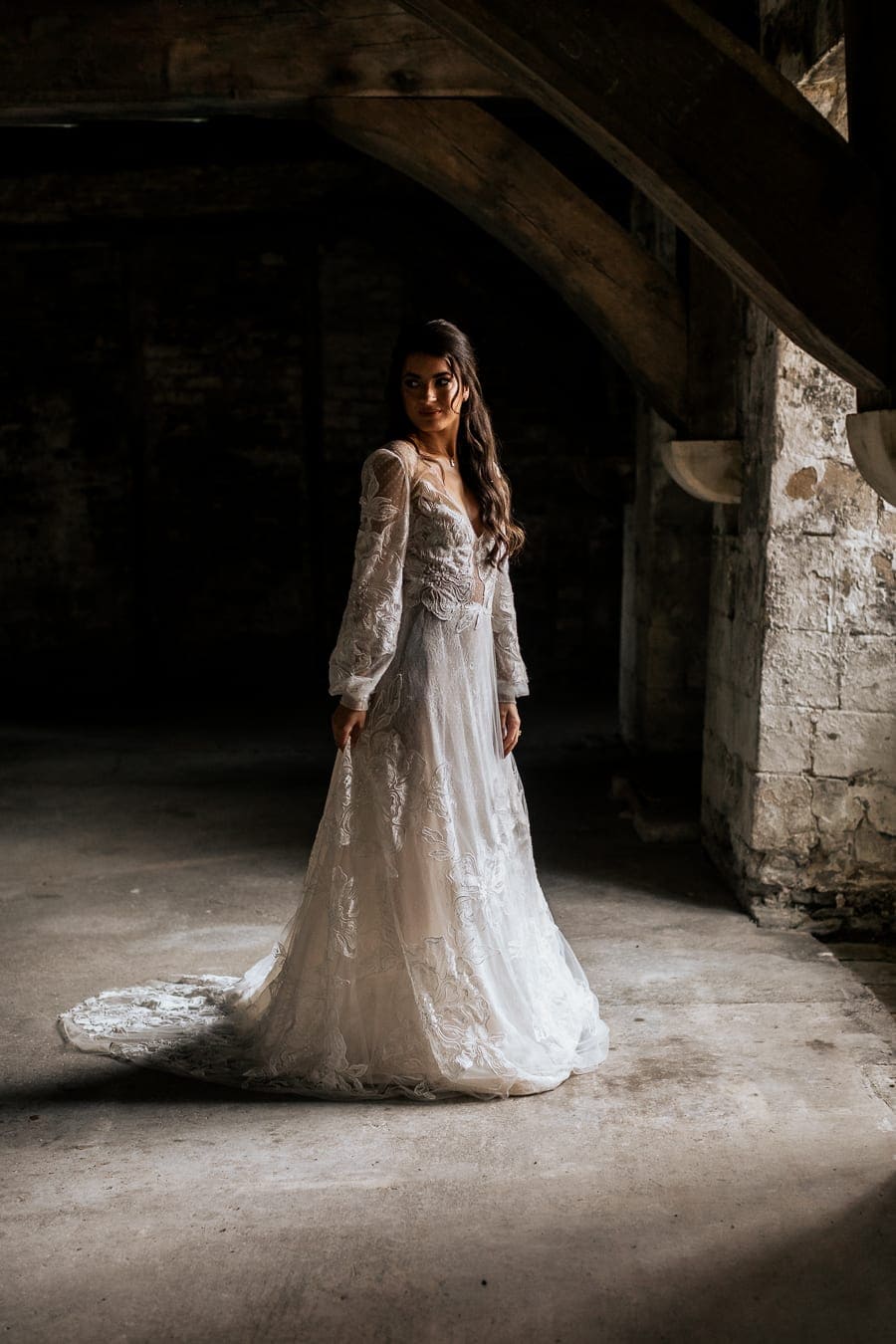 High end vibes
Pops of bright white highlighted and completed the styling while using reclaimed stone for place names and handmade ceramics by Every Story to create texture upon texture. The finer details such as the delicate rings, handwritten vows by Finger and Thumb and trio of cakes by Cake Daydreams worked hand in hand to achieve a cohesive, high-end yet totally achievable look for the style conscious, modern bride.
We wanted to showcase that a venue steeped in history can provide the most gorgeous back-drop to a chic, luxury and very up-to-date wedding.
​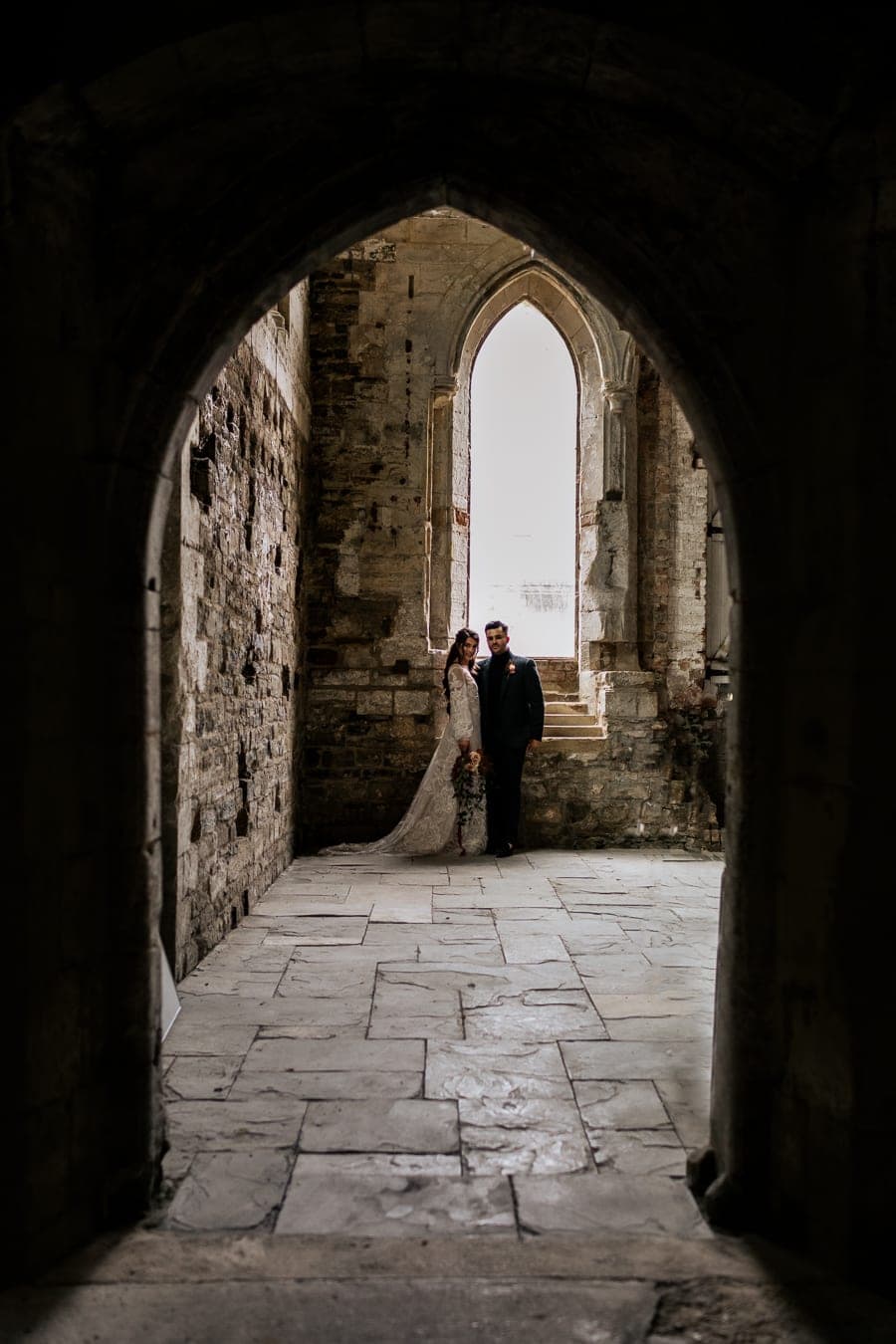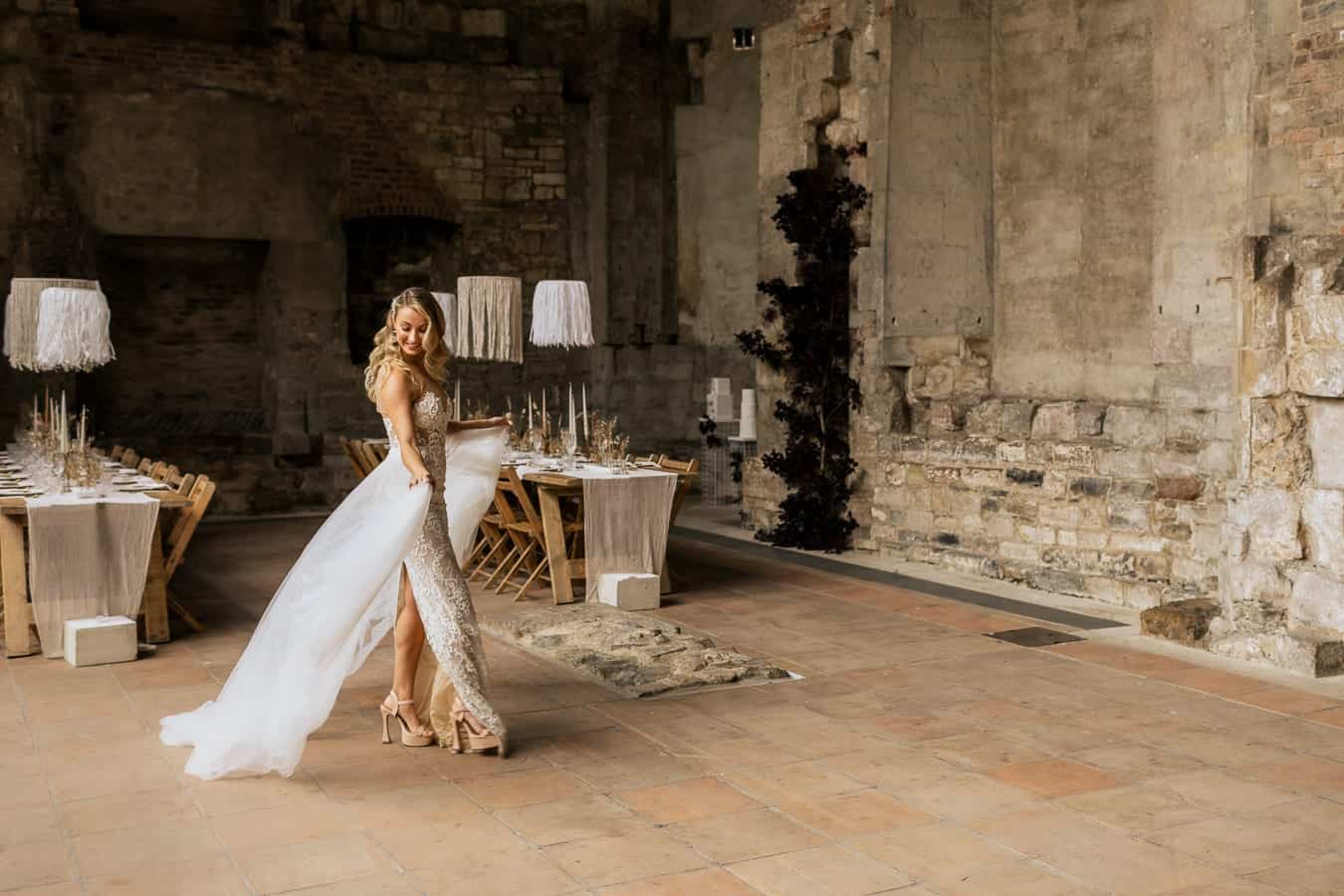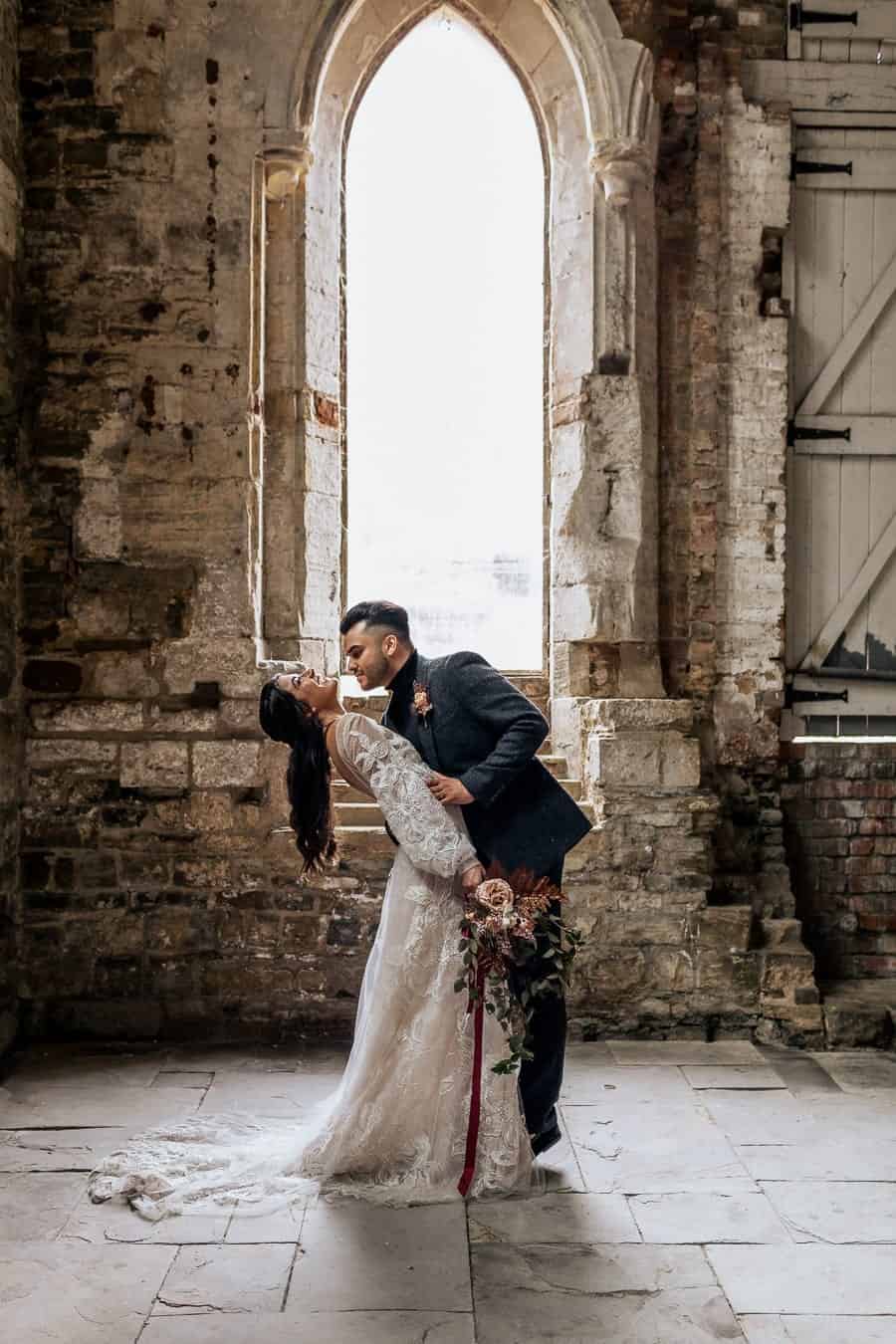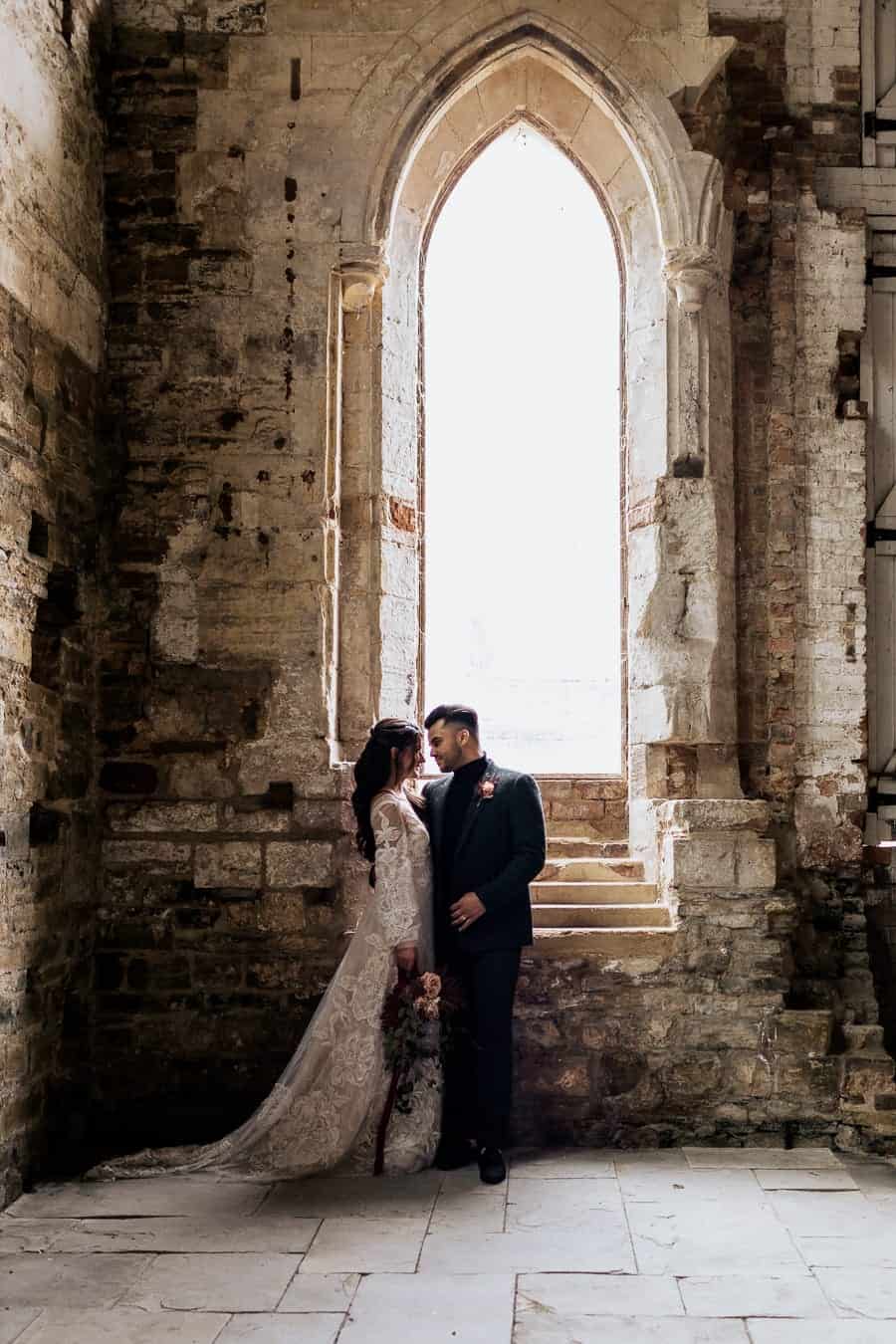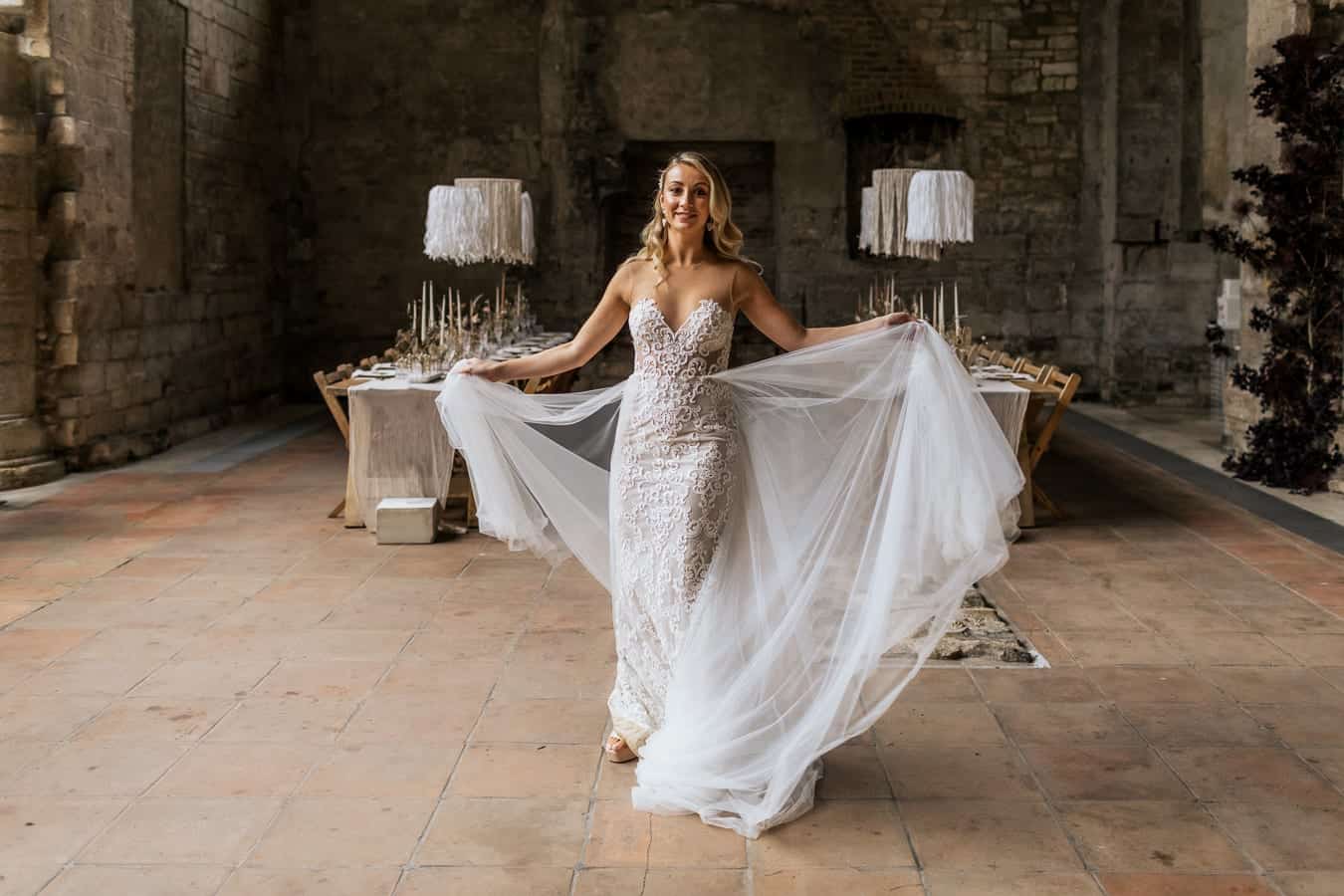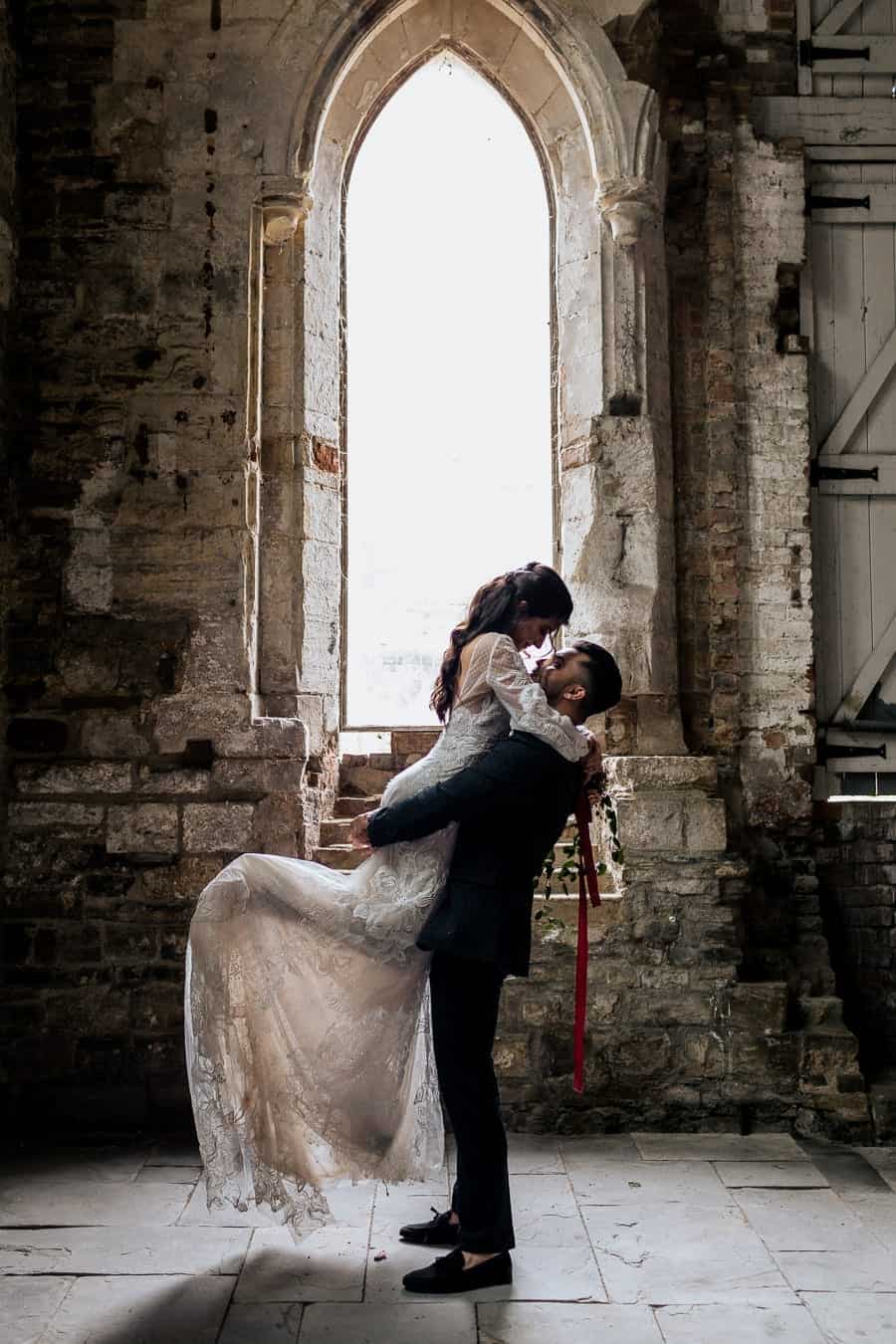 Details
The floral décor by Twisted Sister was kept beautifully simple and elegant with a hint of luxury. Table scape's were made up of many layers of delicate dried flowers and grasses, the freshest of garden roses and trailing vines that sat alongside handcrafted ceramics and textiles to compliment the space.
The suspended lanterns were very much needed alongside the high ceilings in order to draw the eyes down to the reception setting of dreams.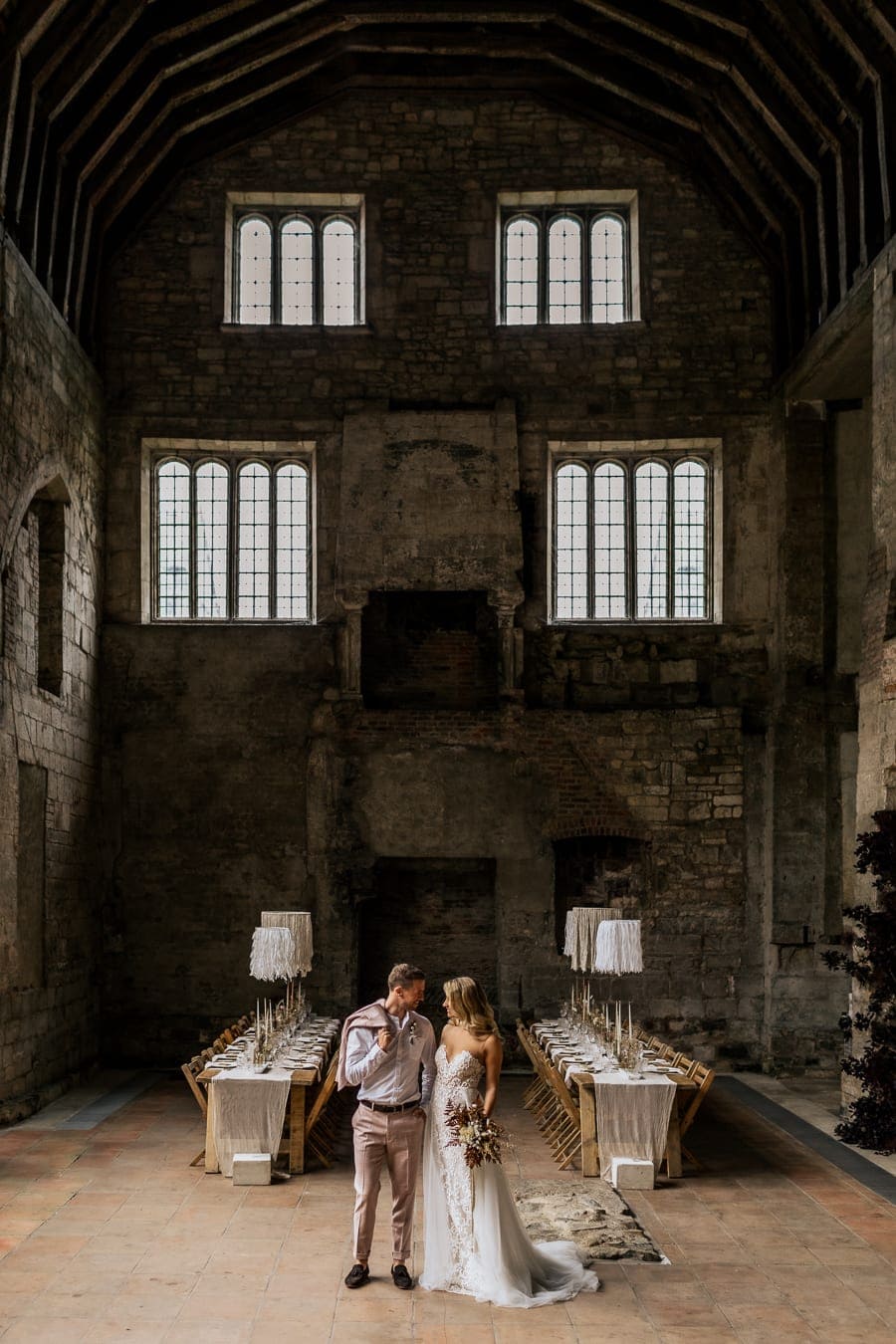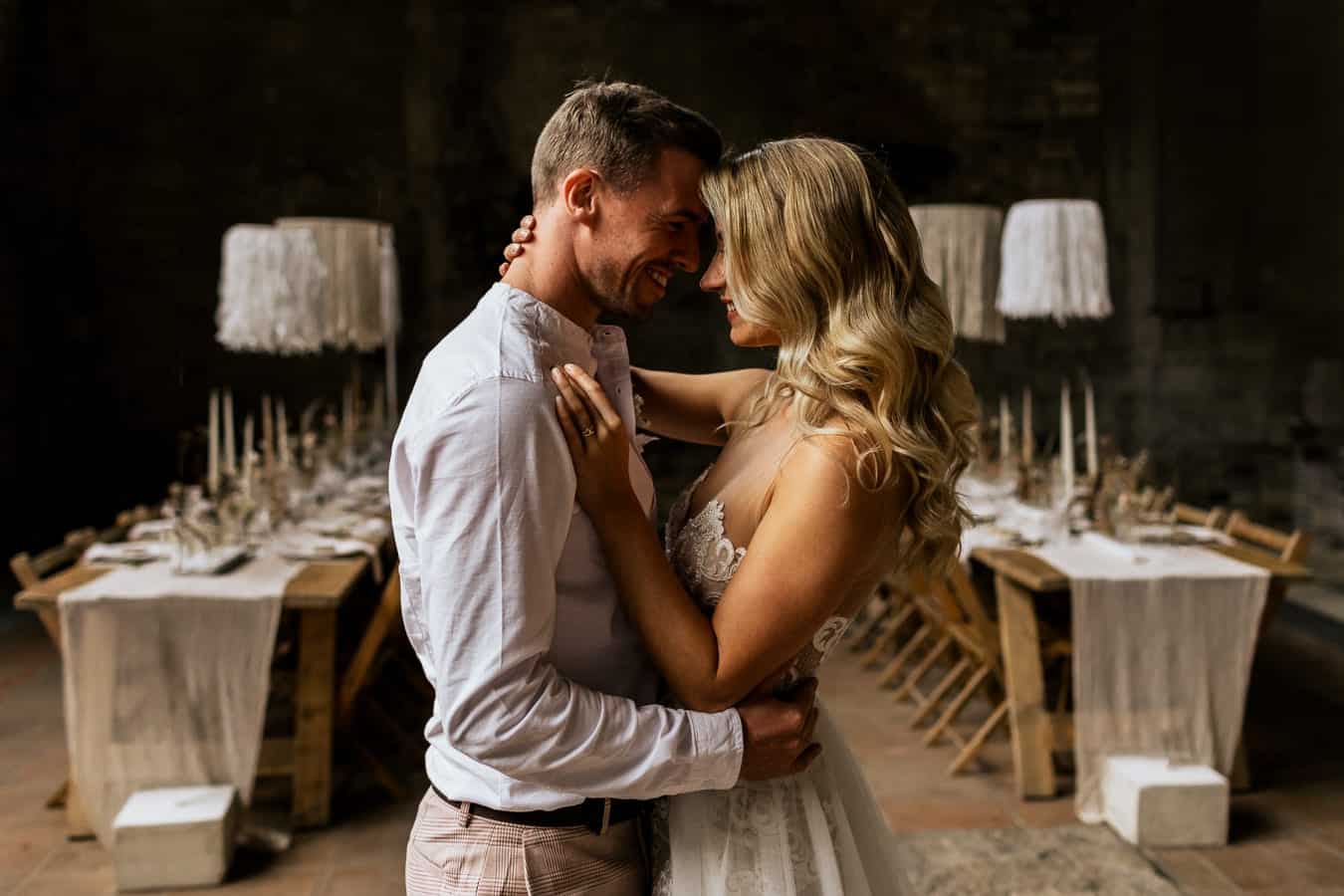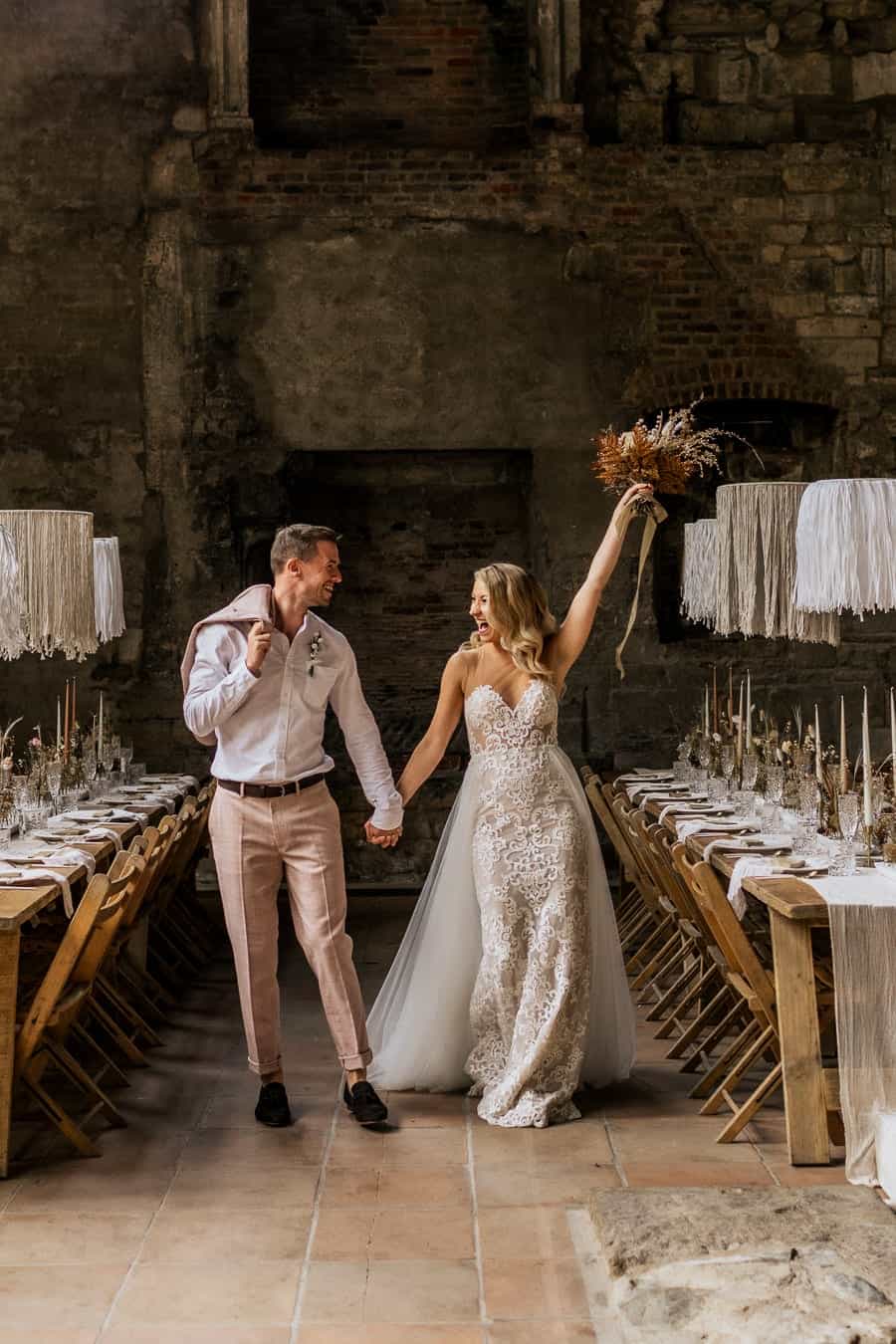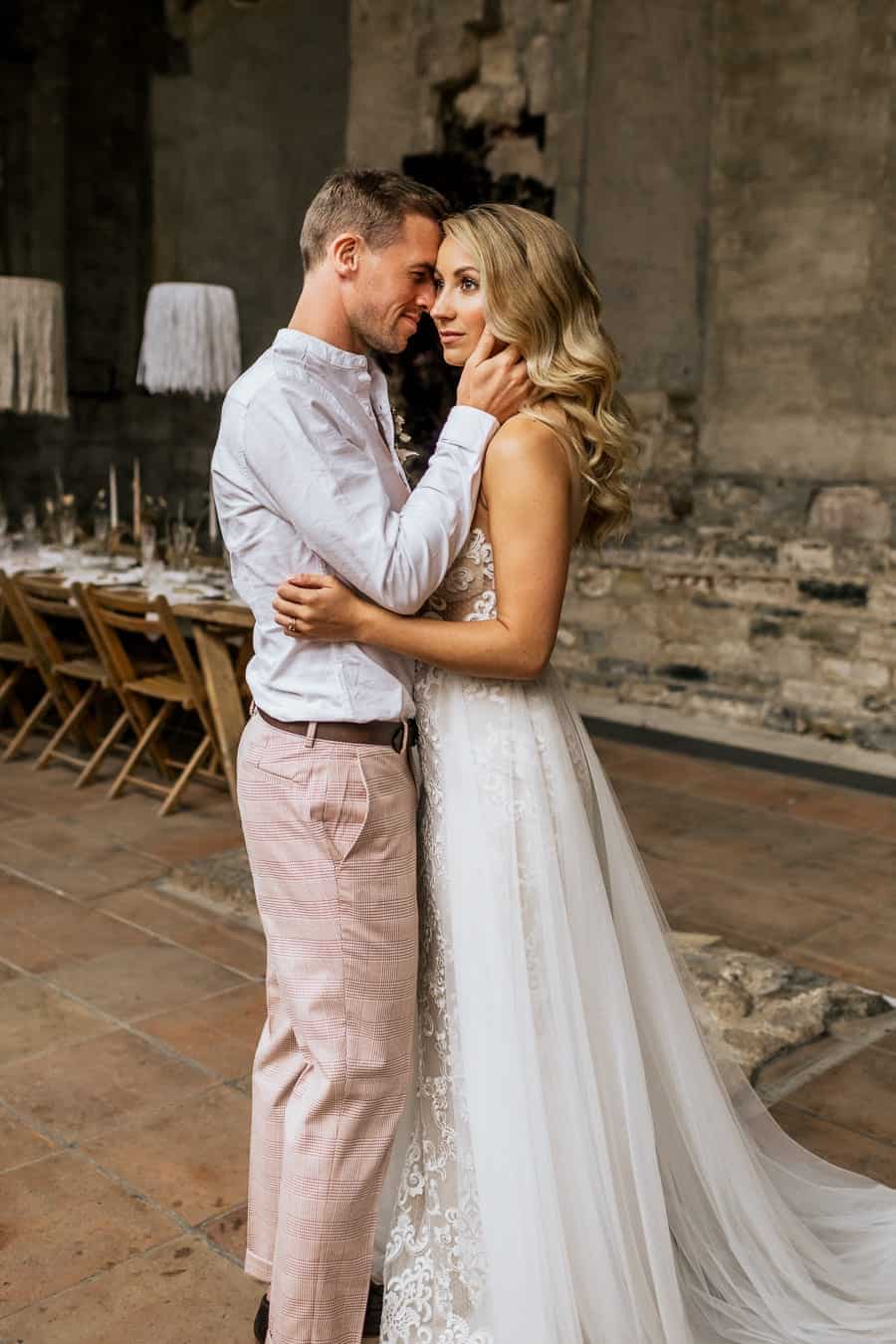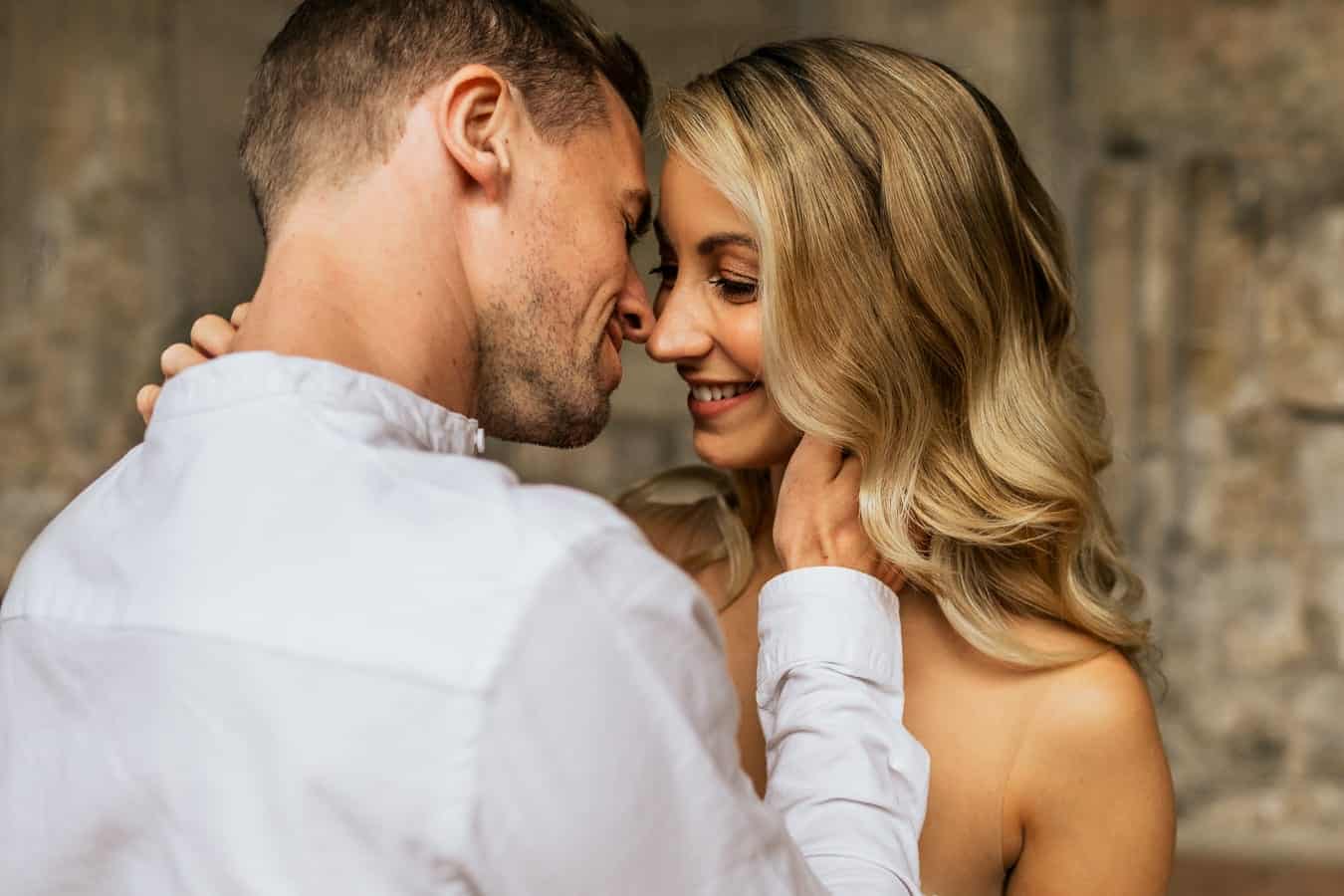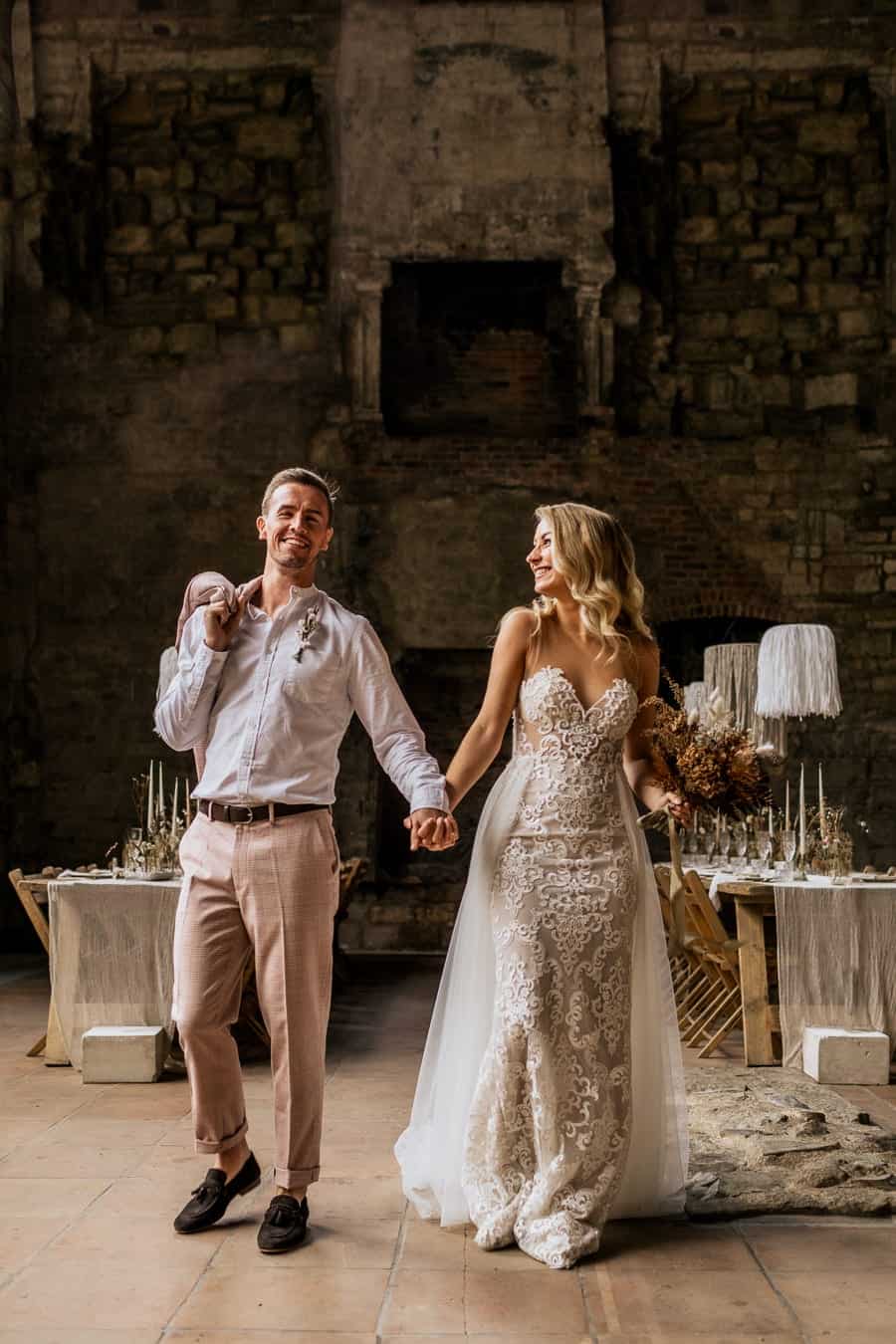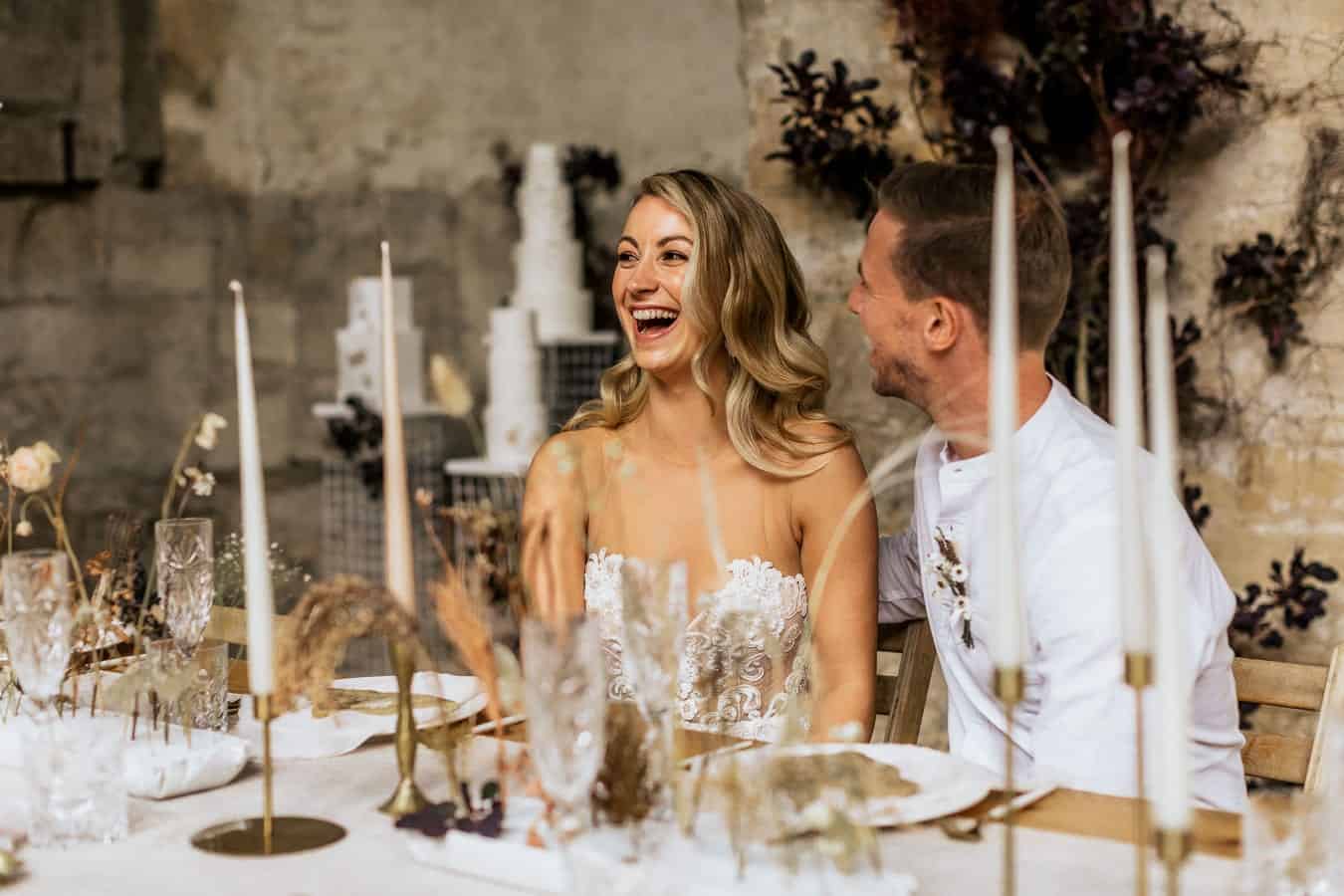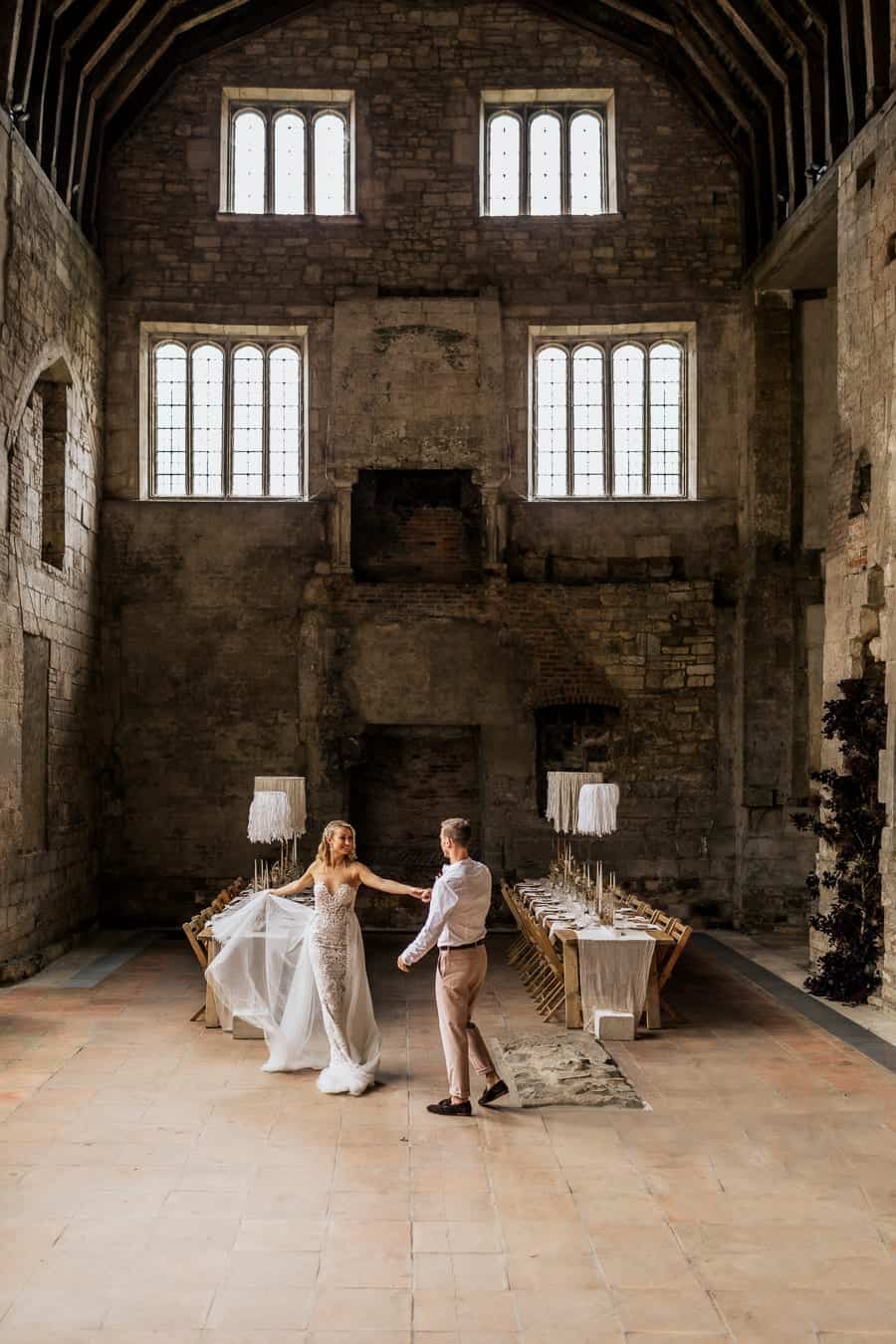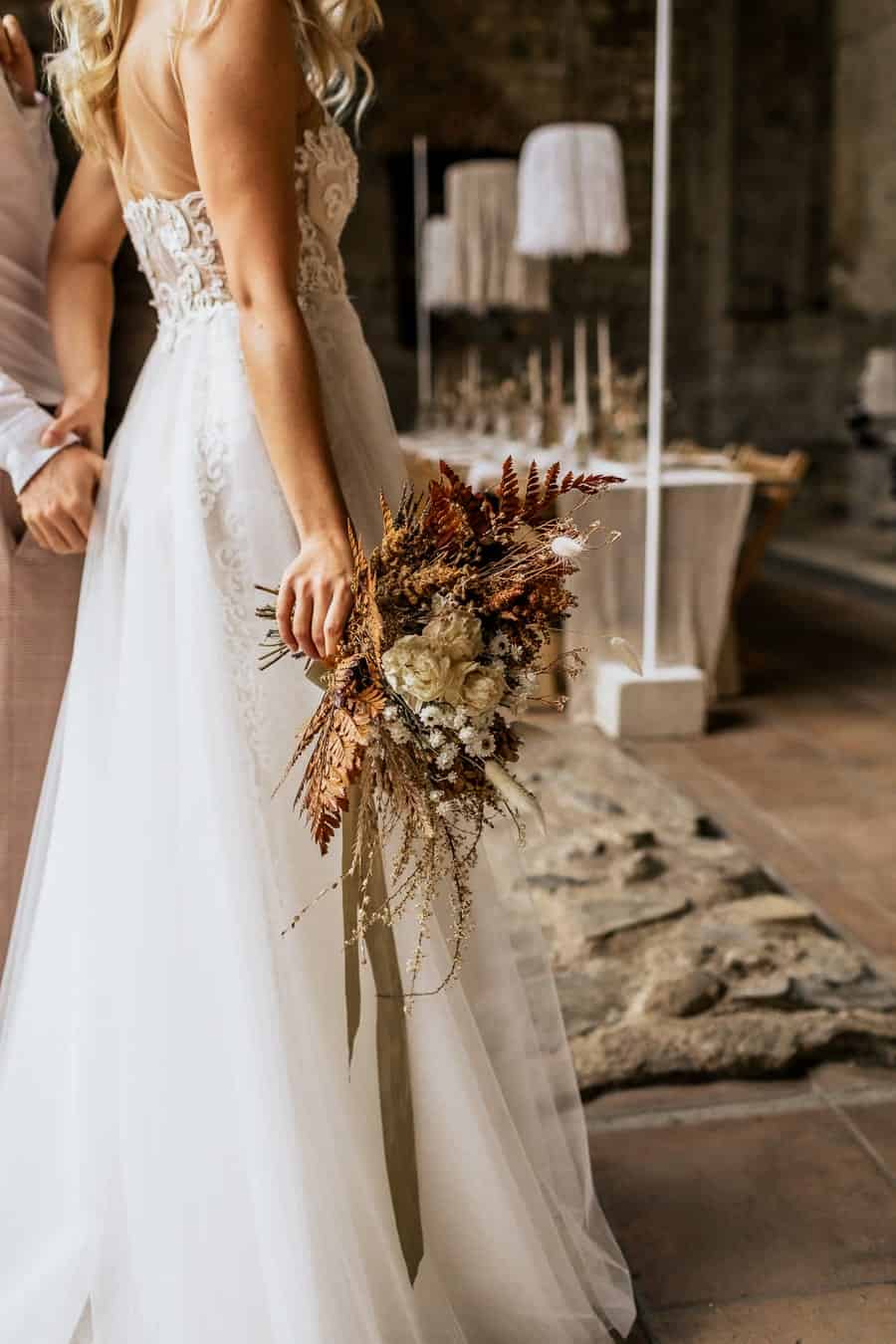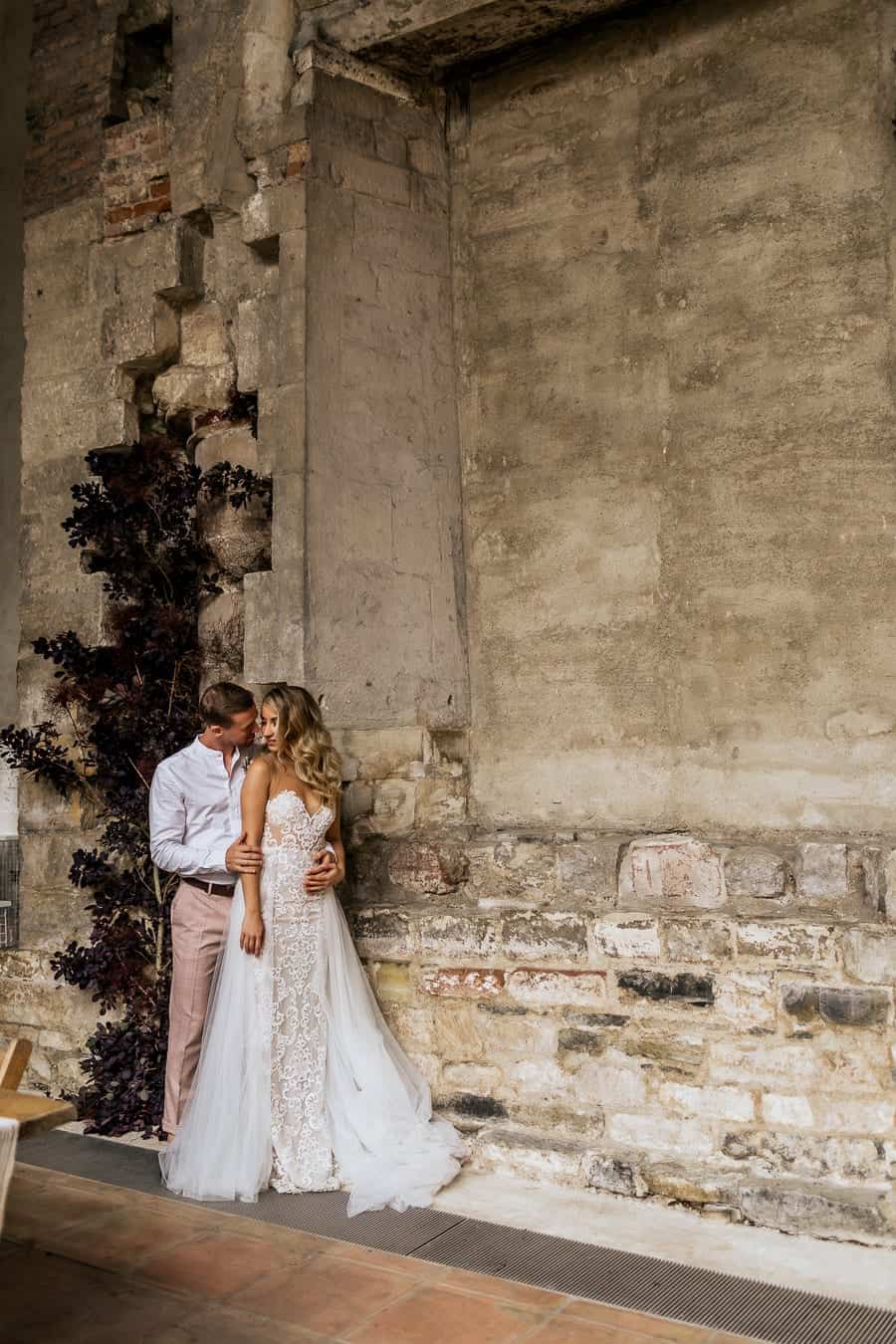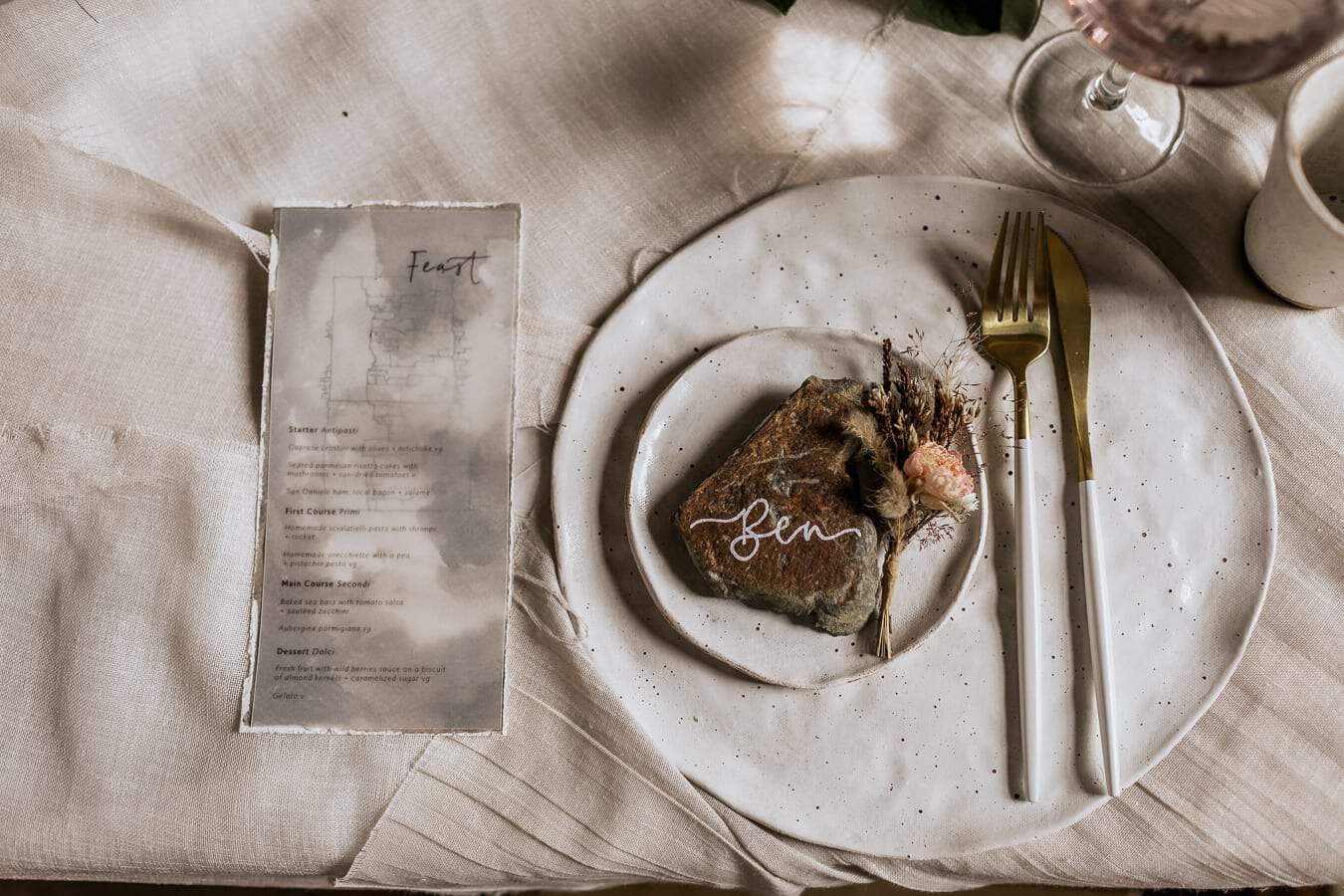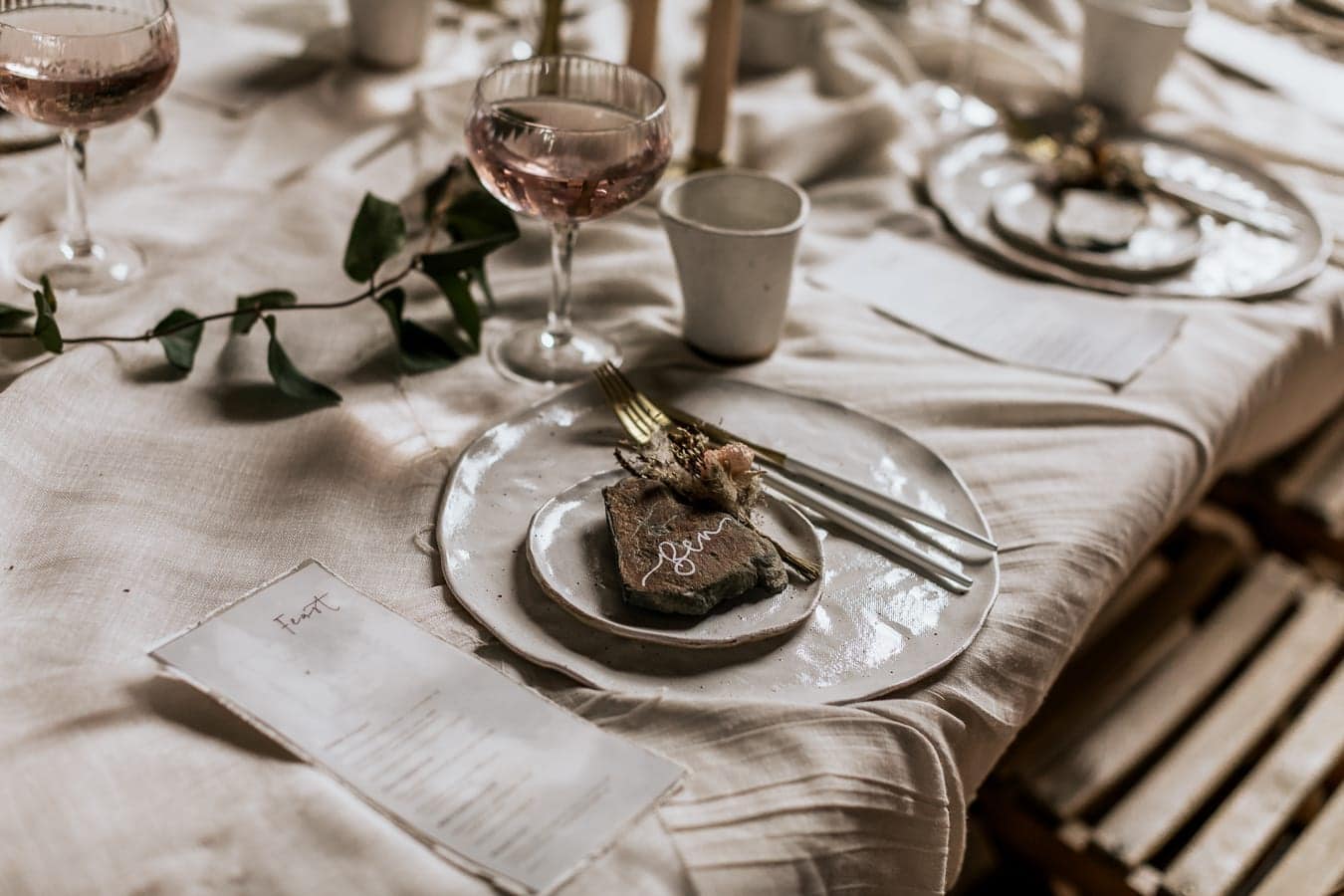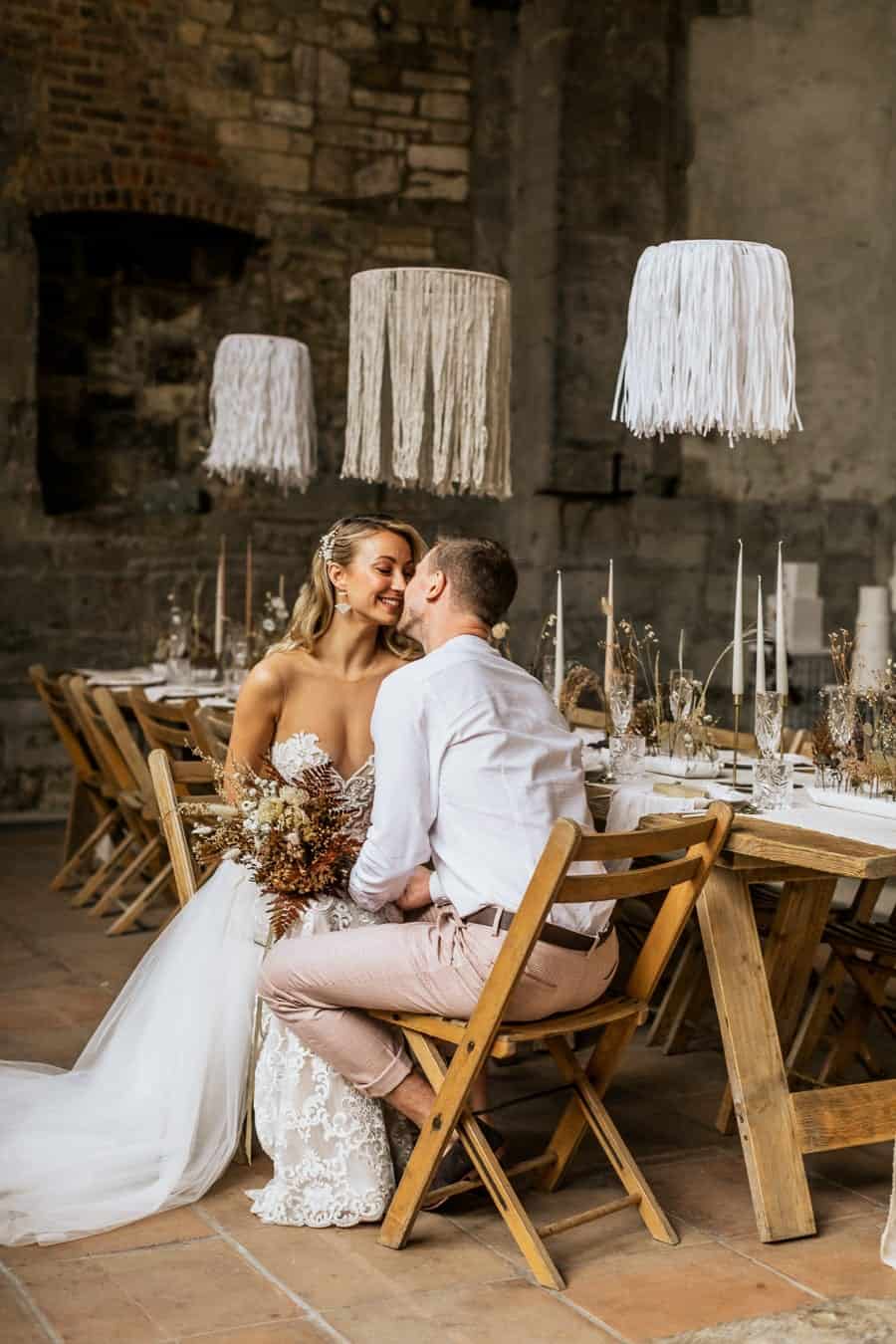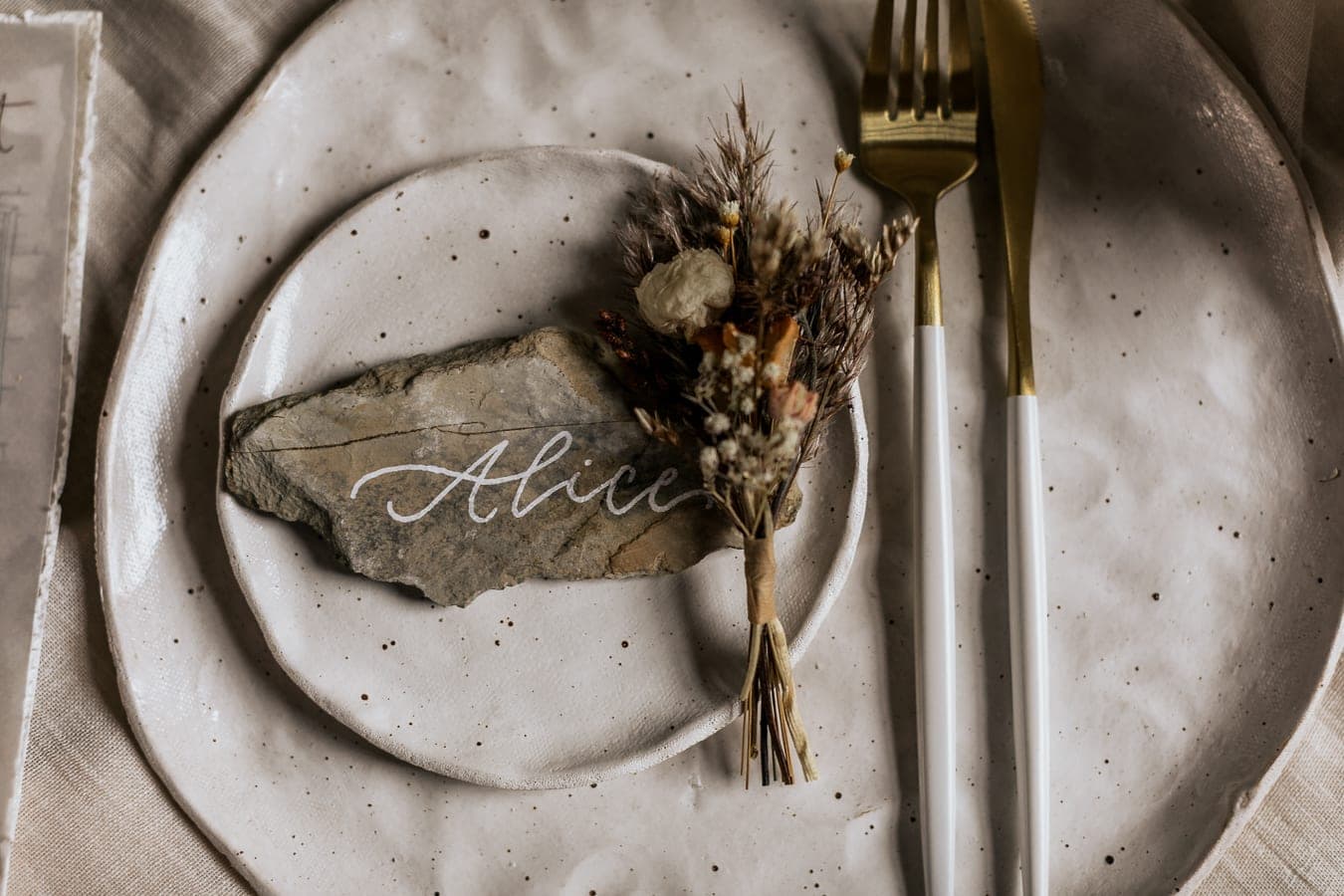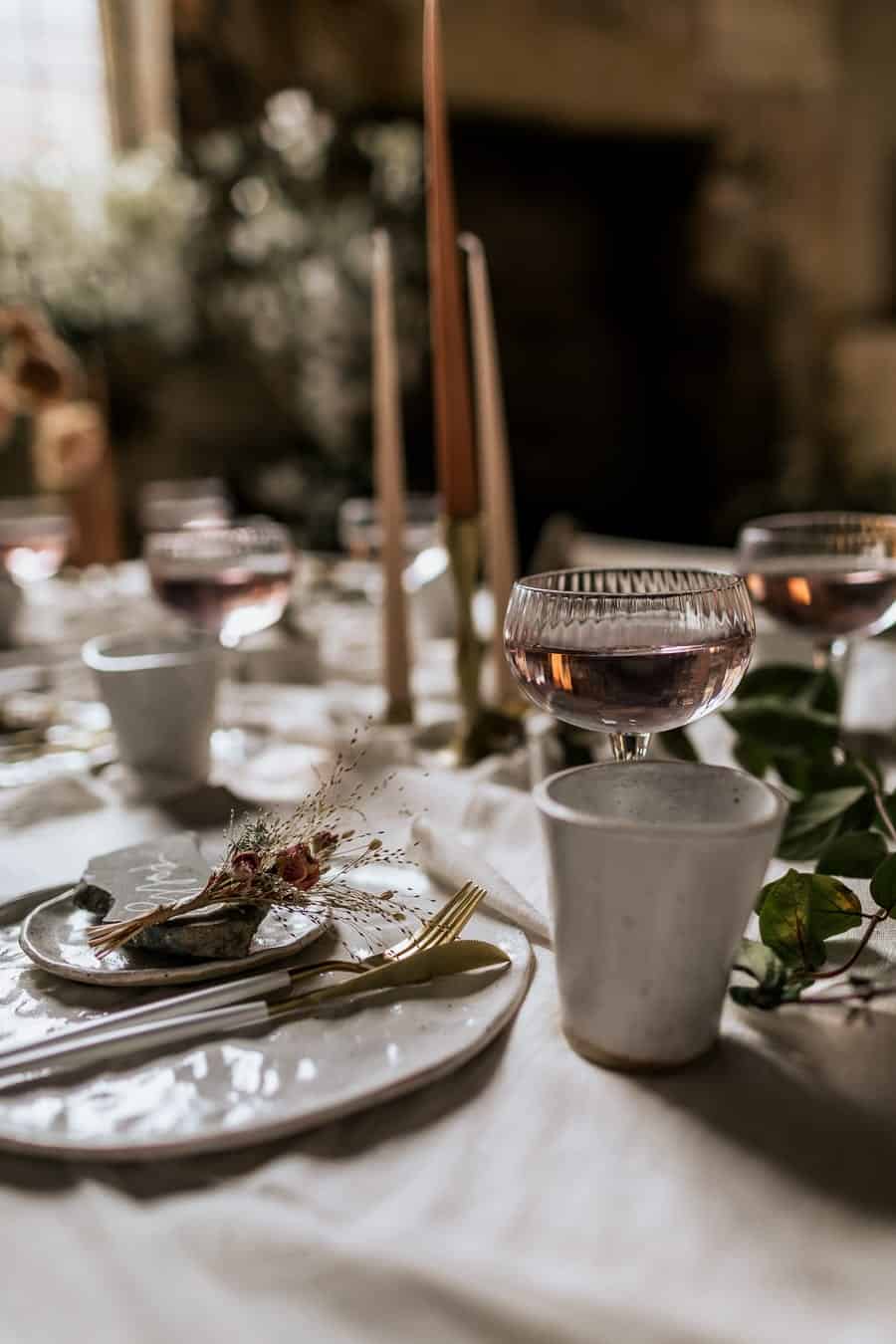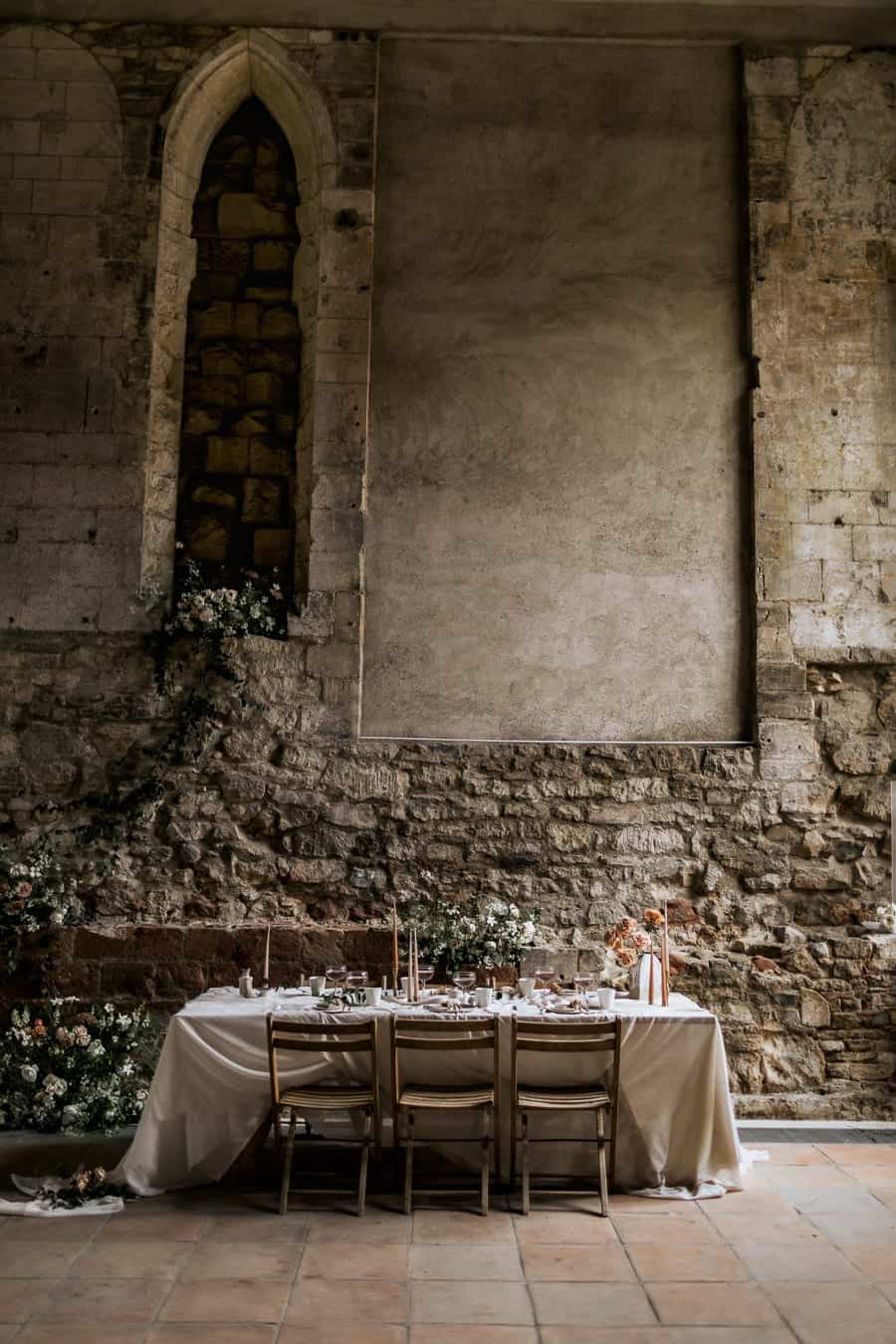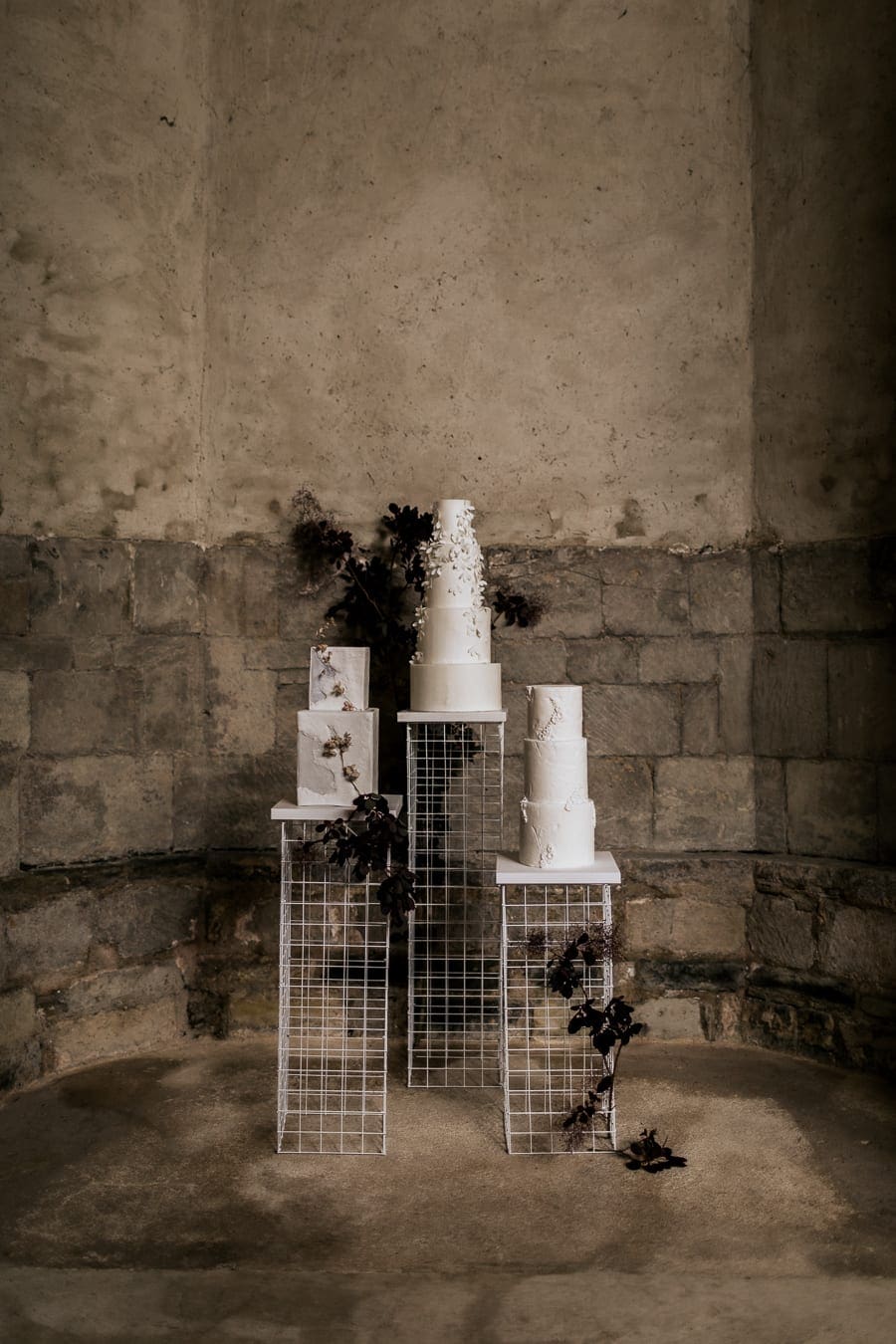 Modern Italian Inspiration
The feature fireplace was elegantly decorated. Giving an ethereal look where delicate stems danced in the lightest of breezes. The old stone wall of the upper floor was draped with abundant arrangements. They included fragrant roses and seasonal flowers in a palette mix of whites and neutrals. Demonstrating how stunning a neutral wedding palette can be.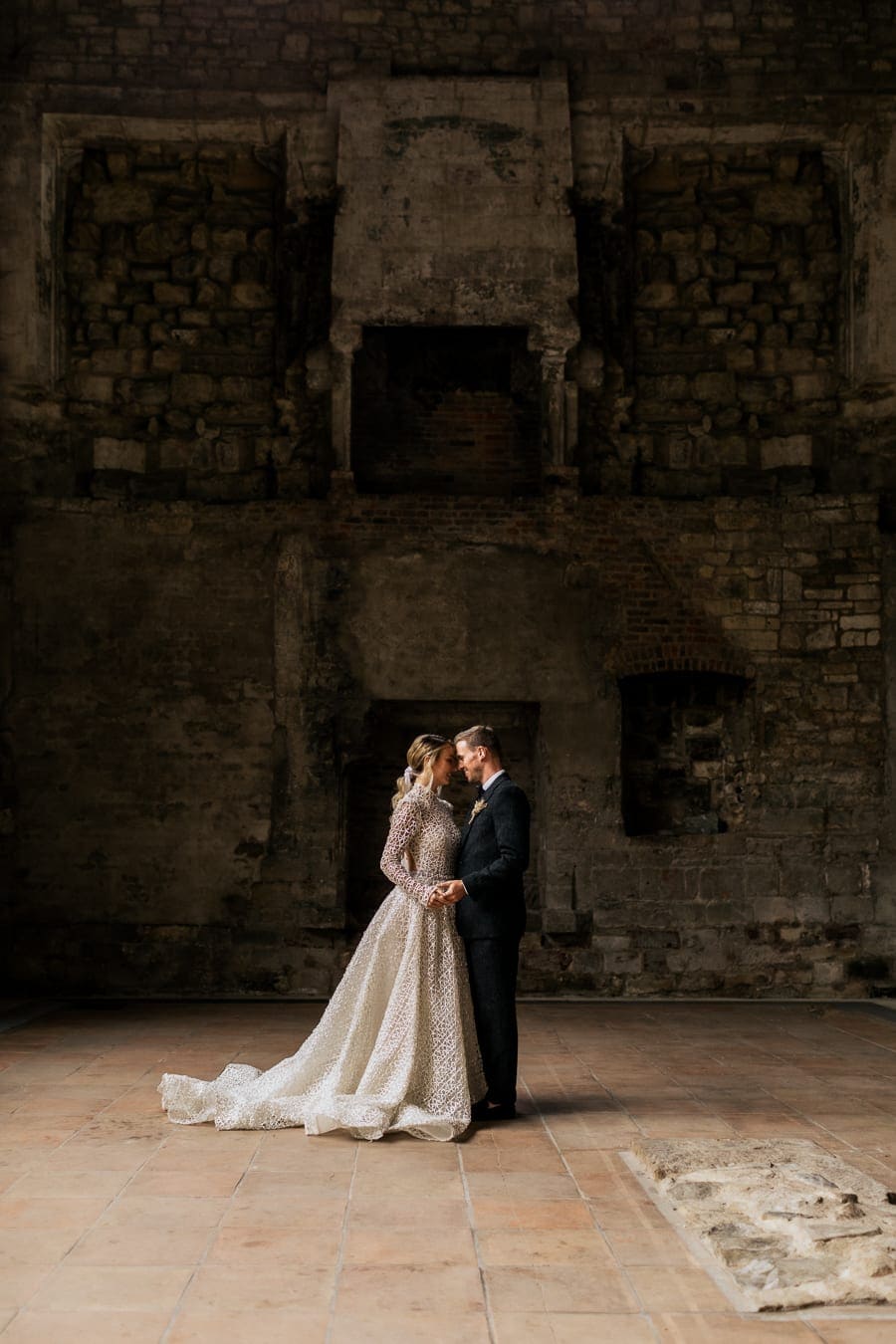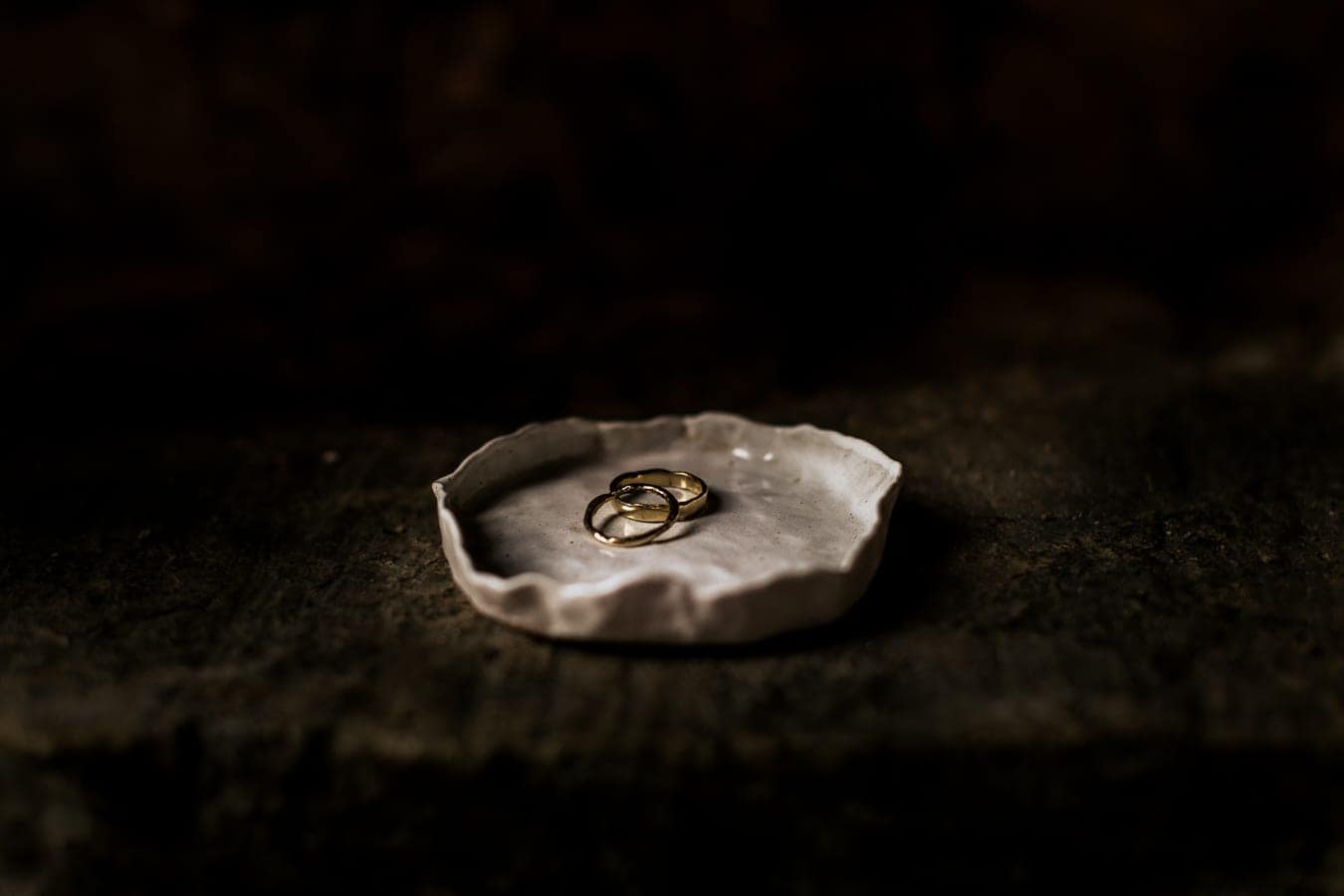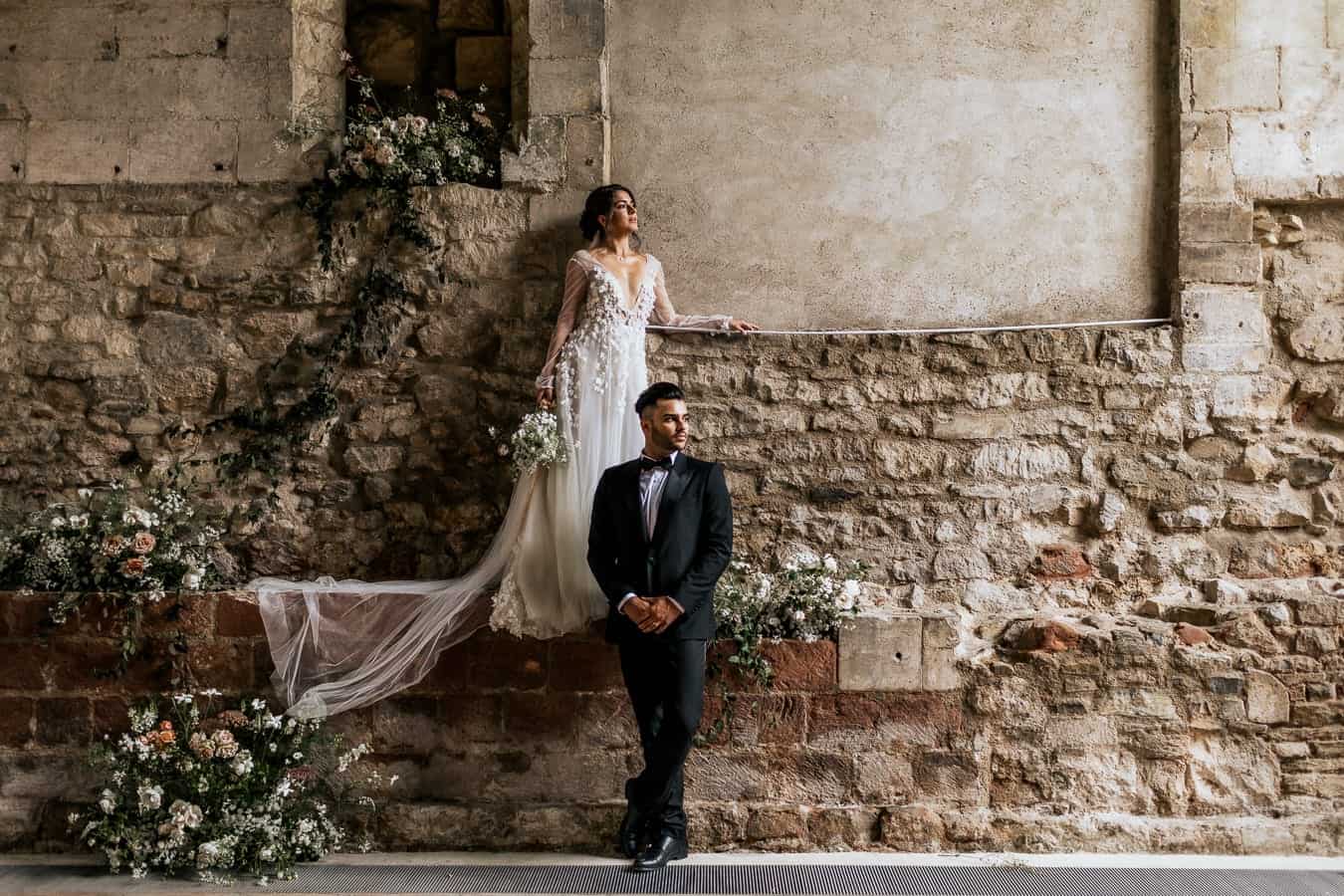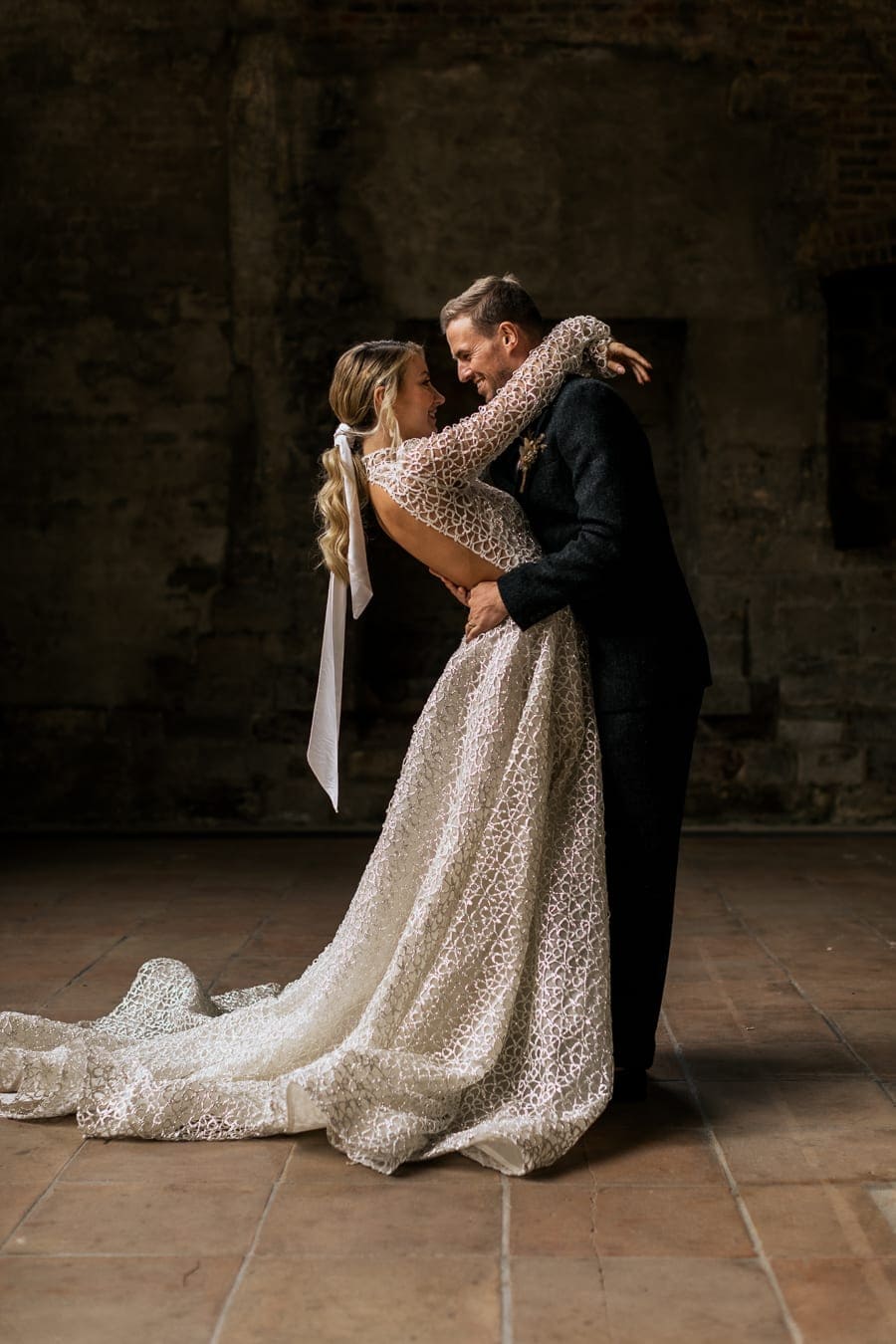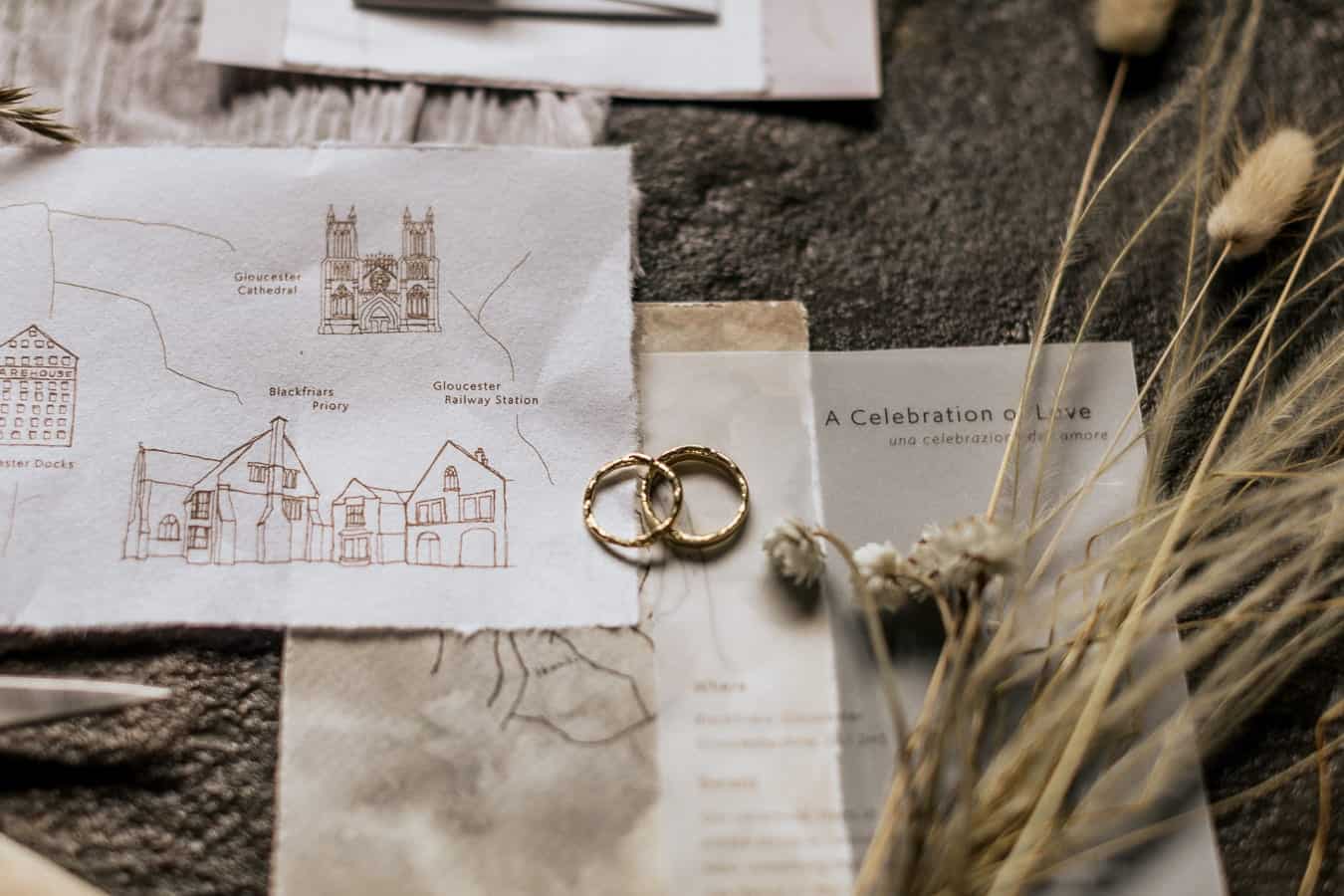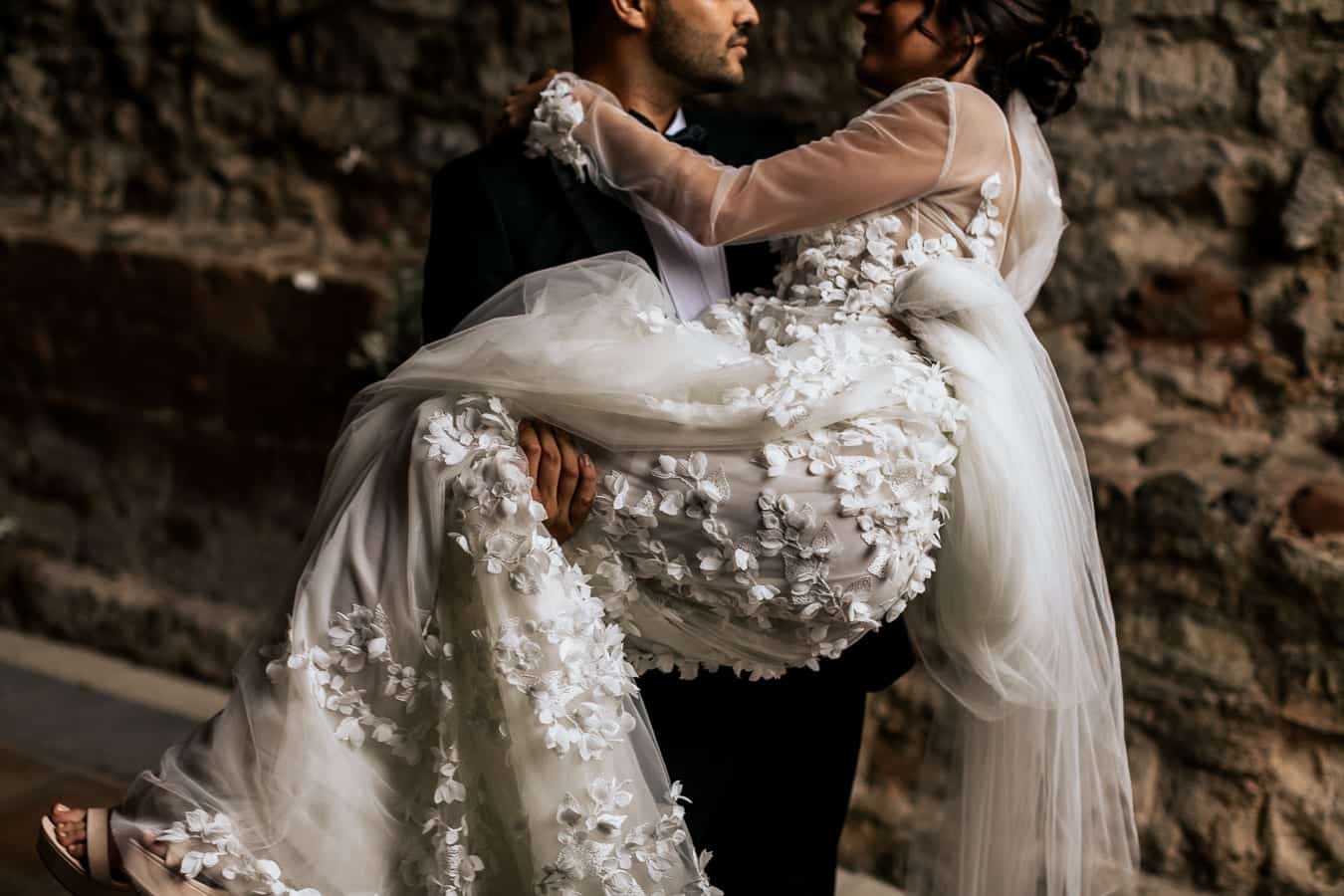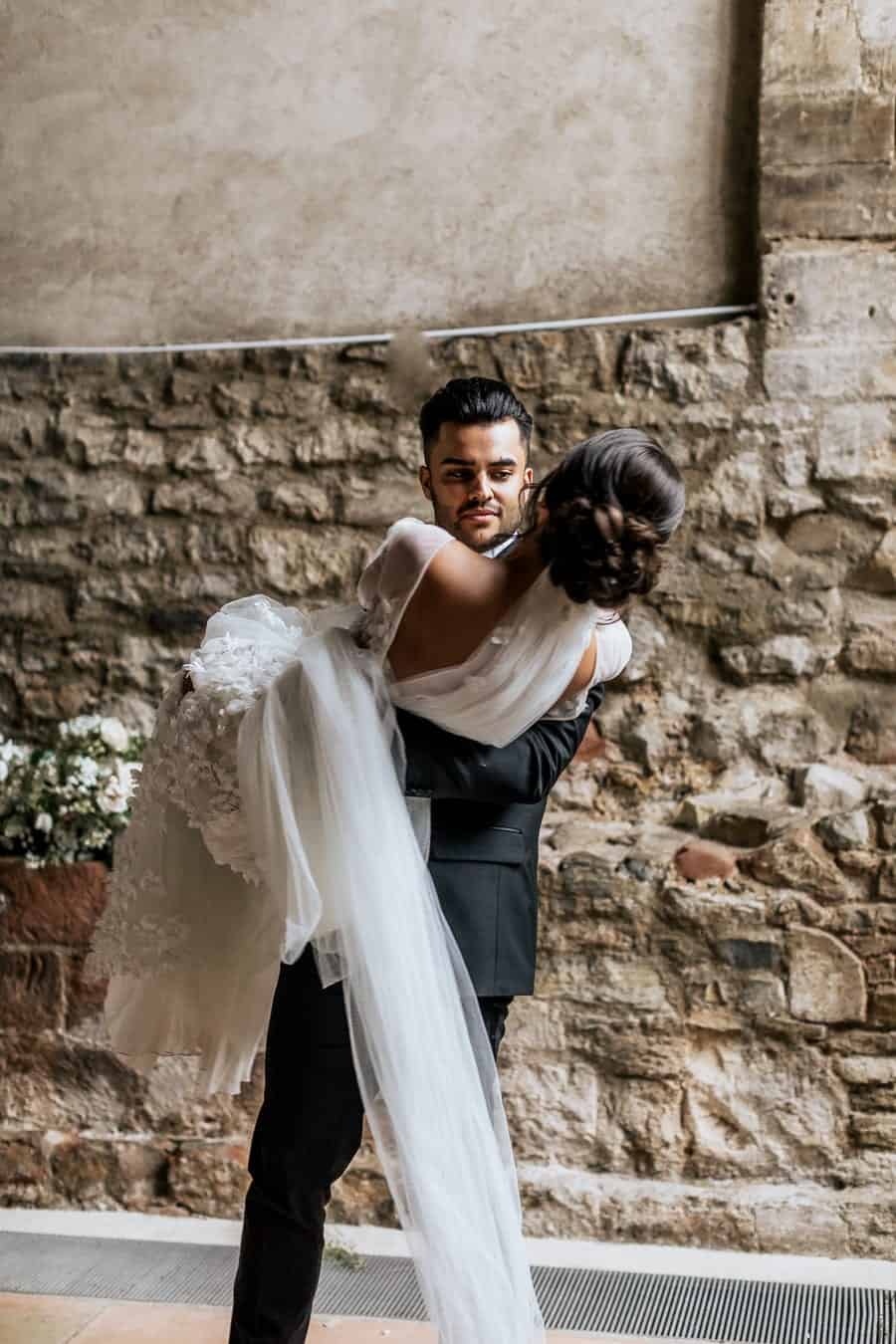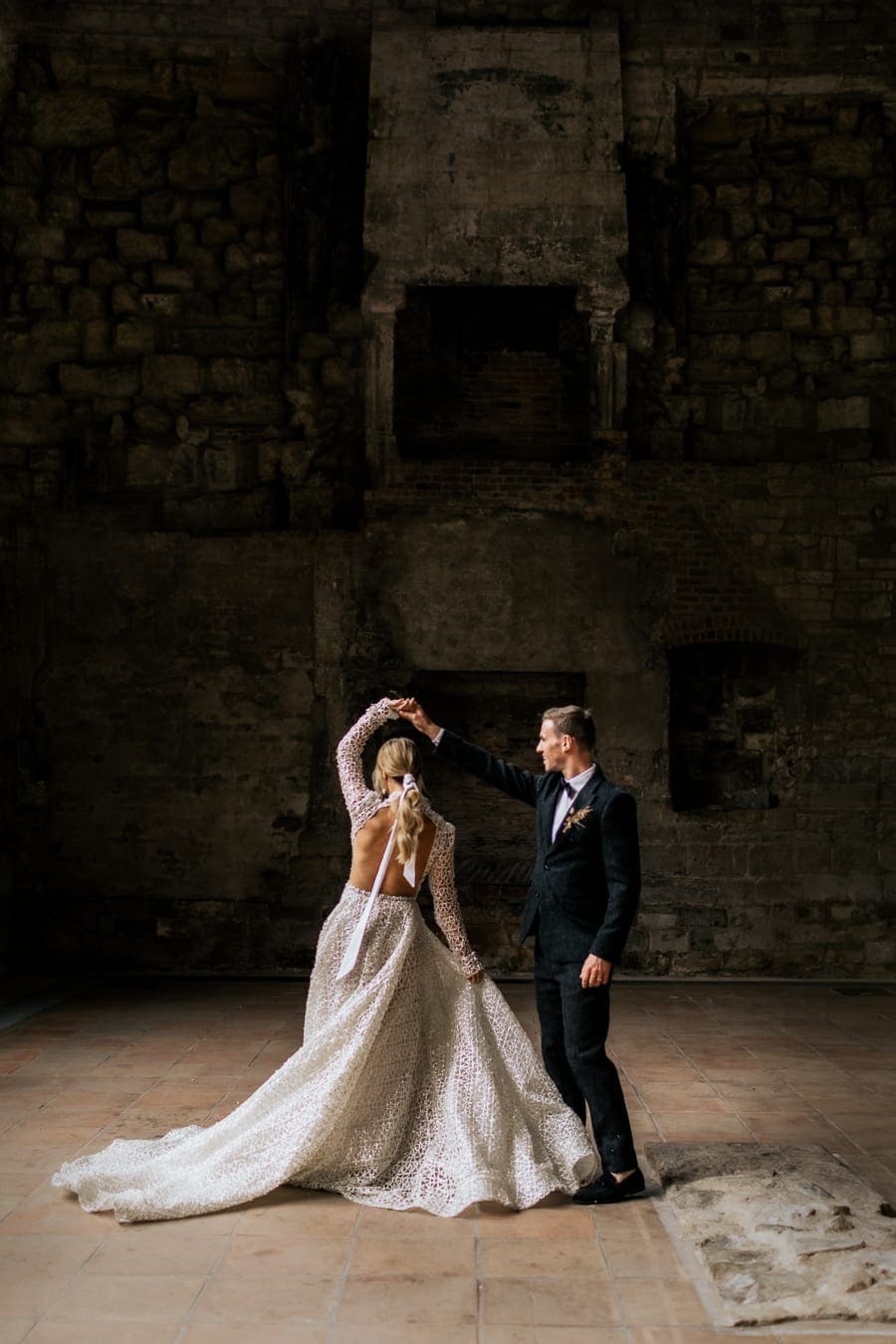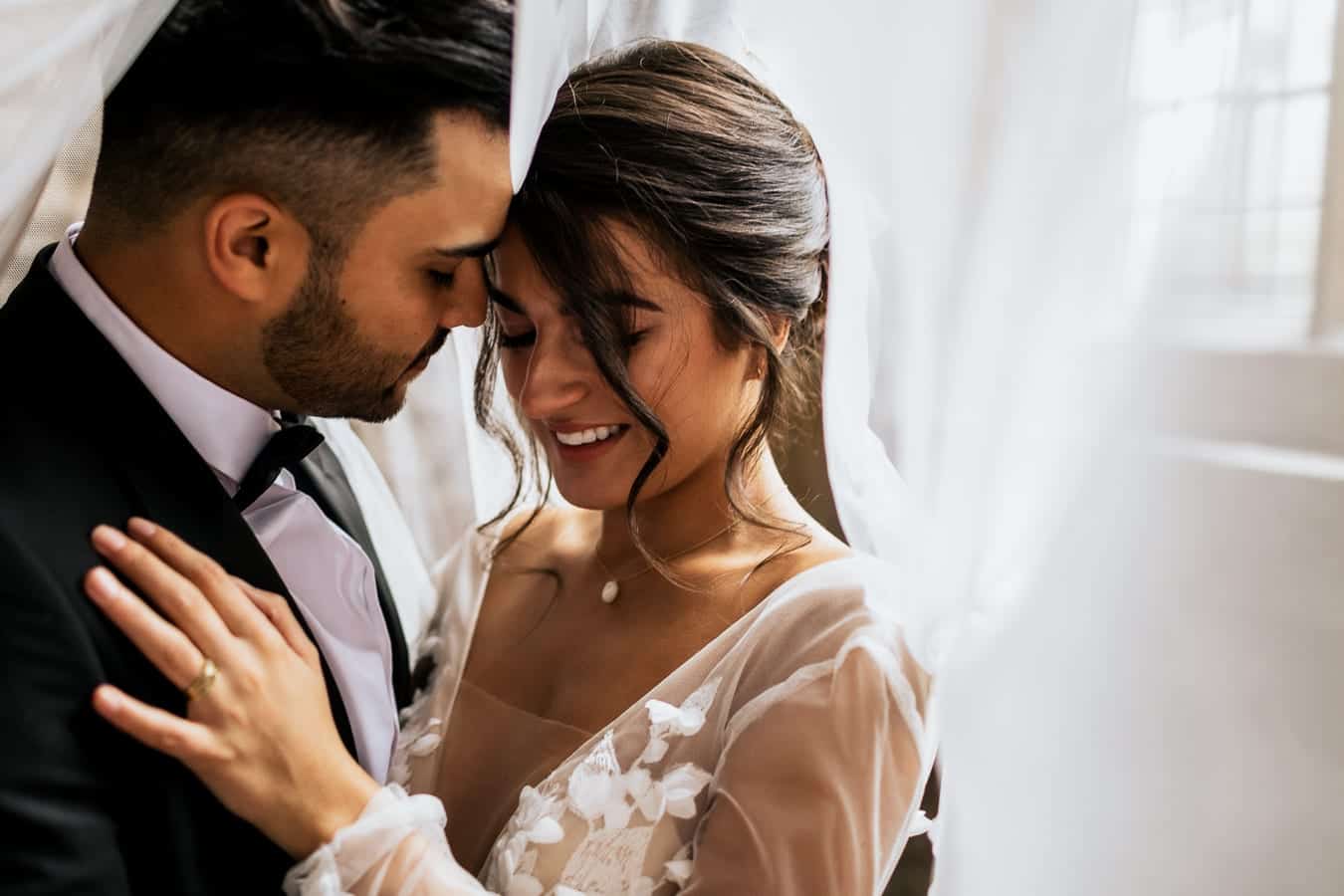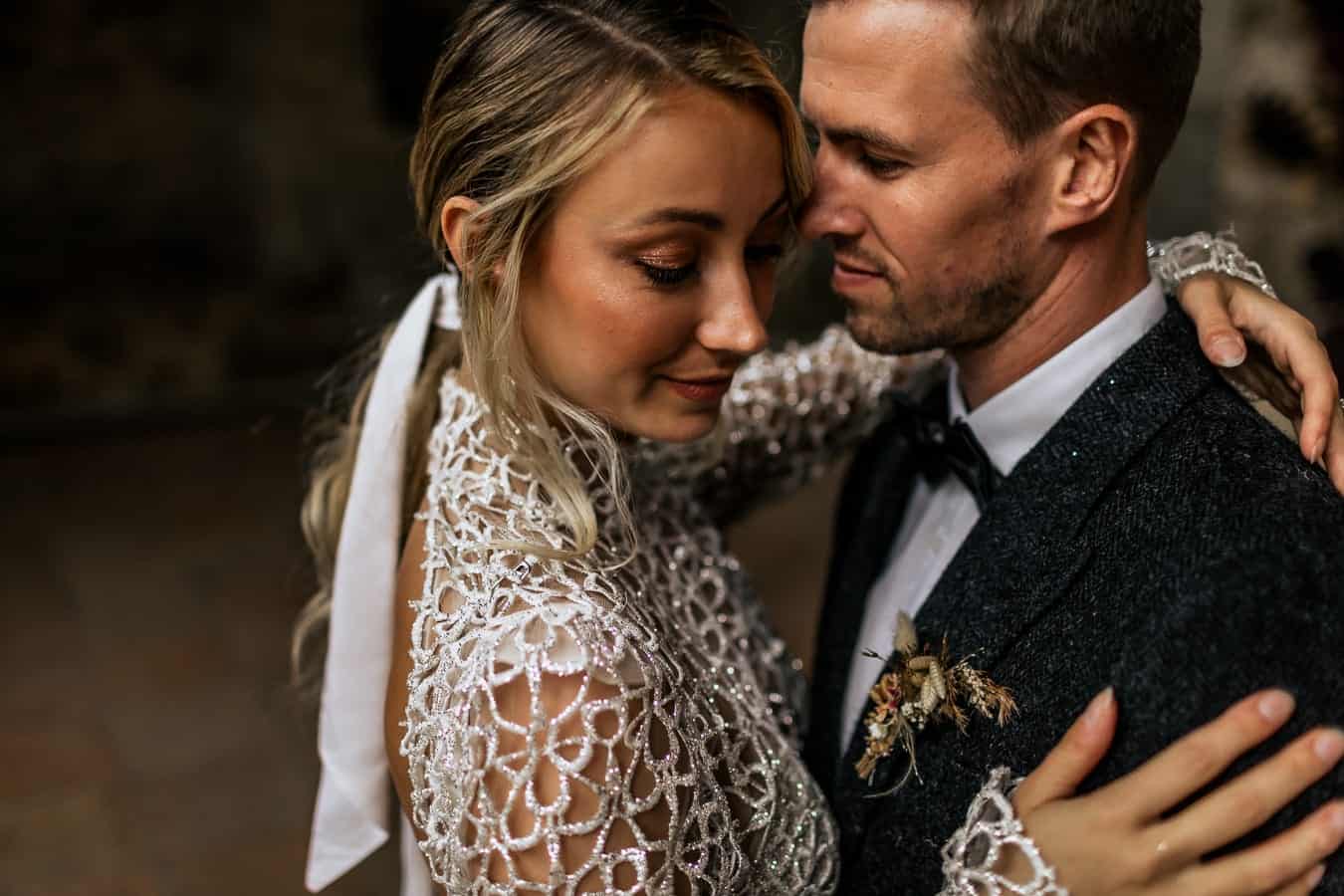 Credits
EVENT PLANNING & DESIGN: Rebecca Marie Weddings & Events, FLOWERS: Twisted Sister | @twistedsisters_flowerdesign, HAIR, MAKEUP & BEAUTY: Amy Rose Make Up,Eden B Studio, Juta Zorubiene, CAKES: Cake Daydreams, CANDLES: Ester and Erik, CERAMICS: Every Story, DRESS: Berta, BOUTIQUE: The Wedding Club, SHOES: Emmy London, VEIL: Sash and Veil, JEWELRY: Erin Cox Jewellery, The Vamoose, MODEL COUPLE: Ross & Christine, FURNITURE: Virginias Vintage Hire, PAPER GOODS & CALLIGRAPHY: Finger and Thumb, PROPS & DECOR:Keeping It Vintage, SILKS:Lancaster & Cornish, VENUE: Blackfriars Medieval Priory, WEDDING FILMS: Meros Productions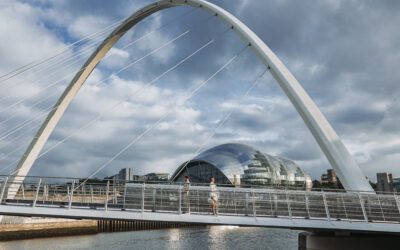 Newcastle elopement Today on the blog we have a graffiti wall, fun-filled city centre elopement...