As we write this blog travel is banned for a lot of countries, and its a truly sad time for everyone. We're not the only ones to feel like our wings have been clipped. we both love to travel with our families, and like you all we had so many plans this year but the big 'C' had other ideas! 
So, imagine our delight when we are sent this modern creative wedding shoot to feature, it totally lit us up in many ways. It's such a cool shoot and we absolutely love the meaning behind it all. Best of all how amazing is it that it was shot in a hangar, I mean how flippin cool is that! 
Set in Italy in a two beautiful cities (we know they're beautiful because we looked them up) the first one was called Treviso which isn't far from Venice and the second location was Mestre which was in Venice. 
Oh how this is making us want to jump on a plane to Italy!!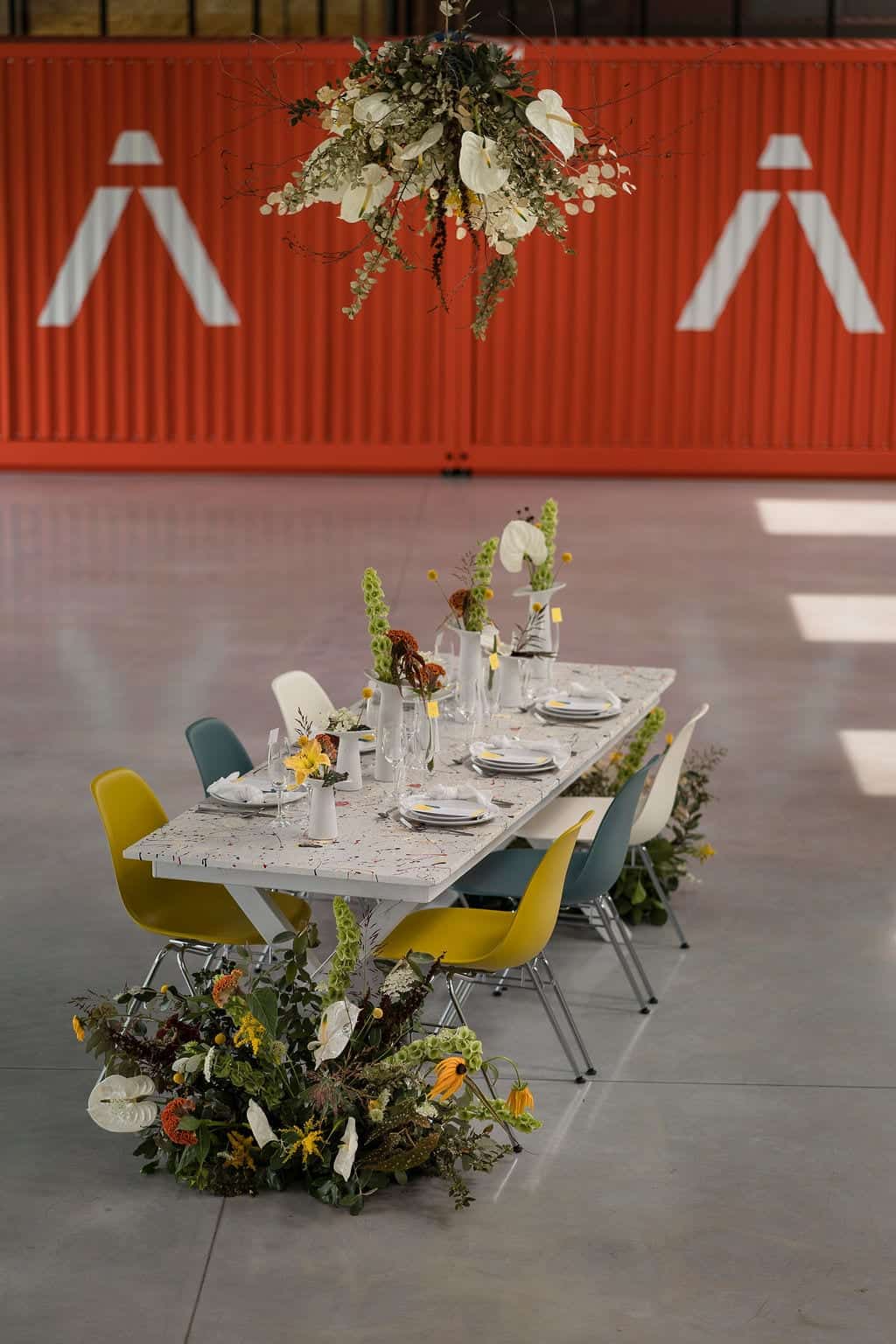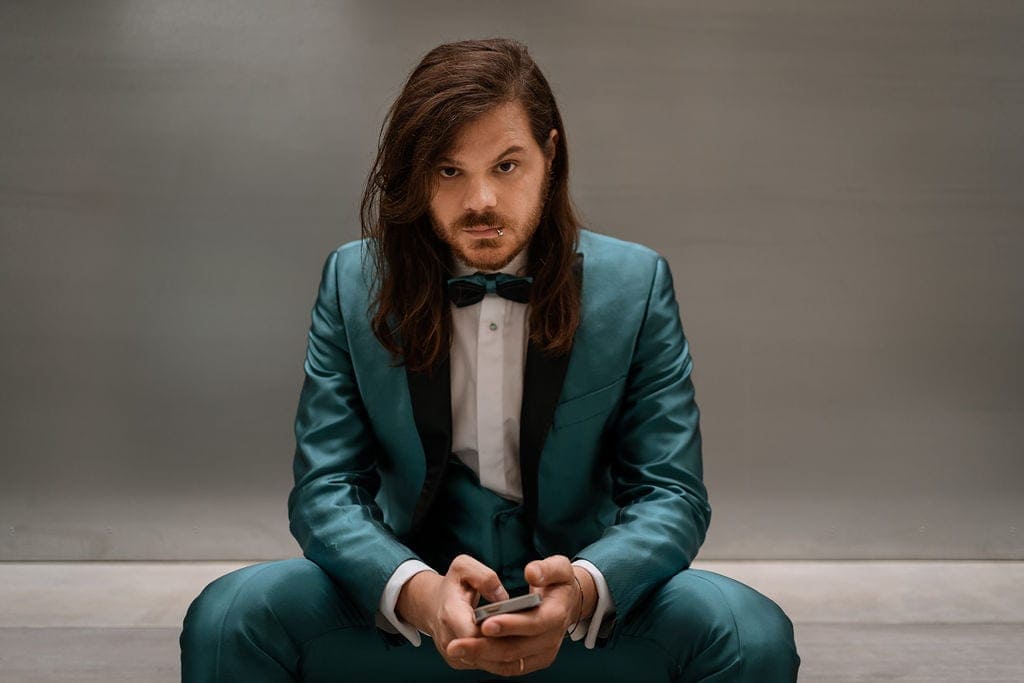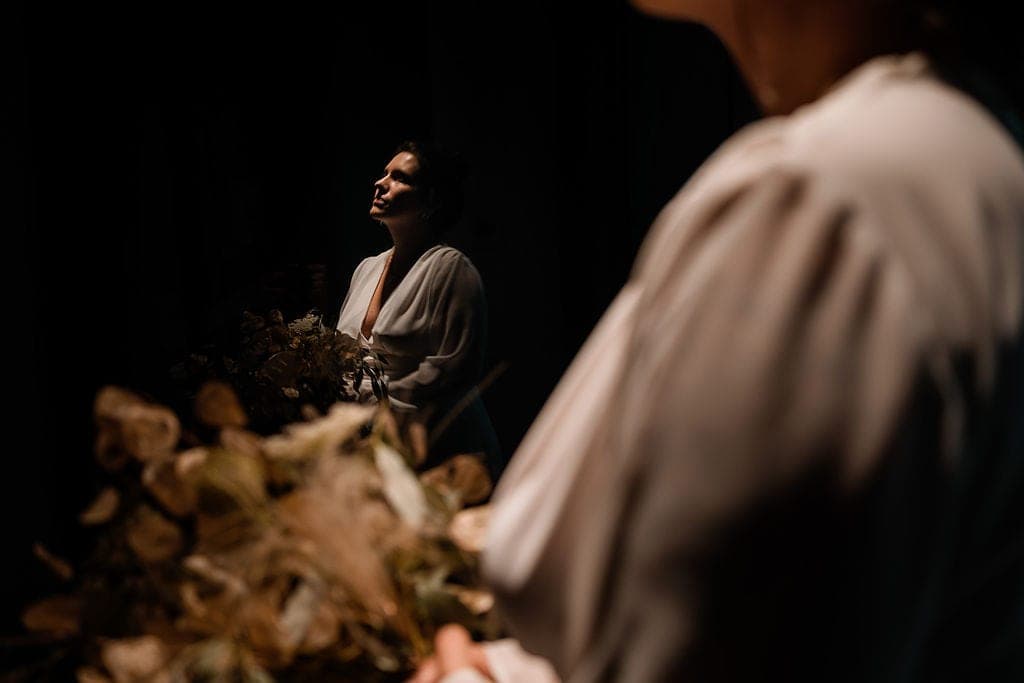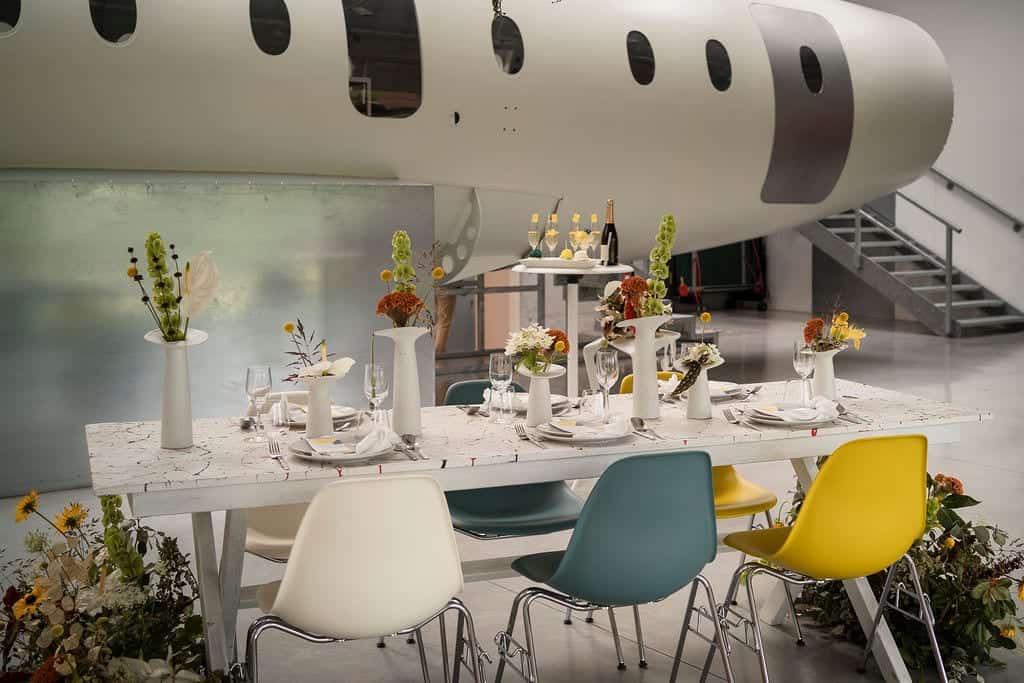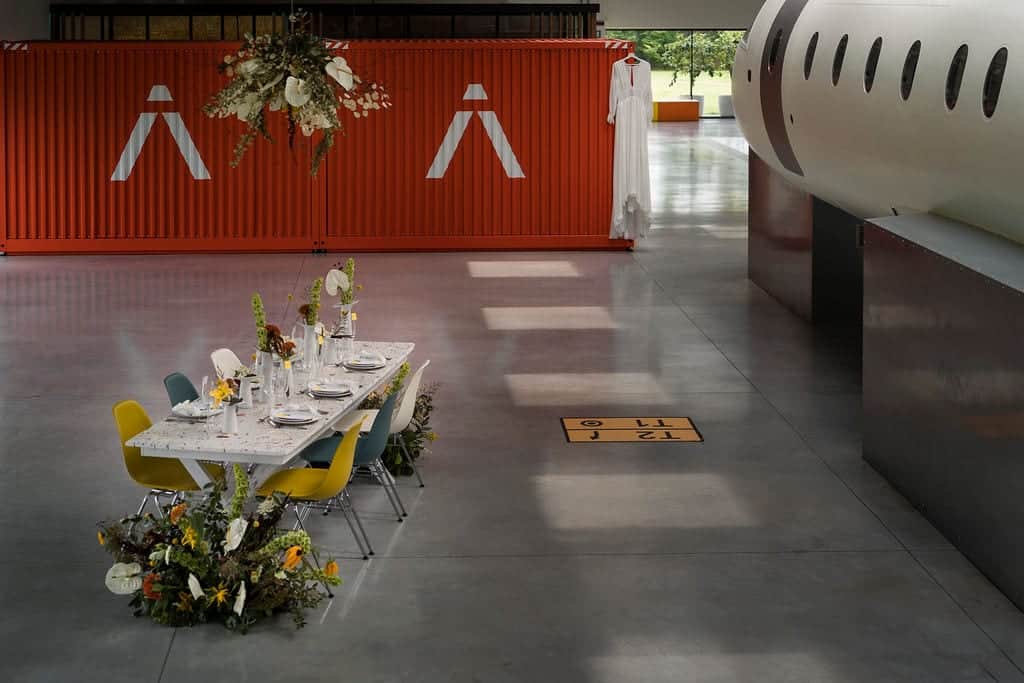 What was the inspiration behind the modern creative wedding shoot?
Getting married to someone is a travel journey. Travel and love have so many things in common. As our love life, some travels are made of long waiting times, but also of meetings that can change our life. Traveling is to see the world with different eyes just like when you are in love with someone. For every end there is always a new beginning, a new strength for leaving again, a new love a new hope. Travel is made up of connections and culture but a travel, like love, is also an inner eye matter.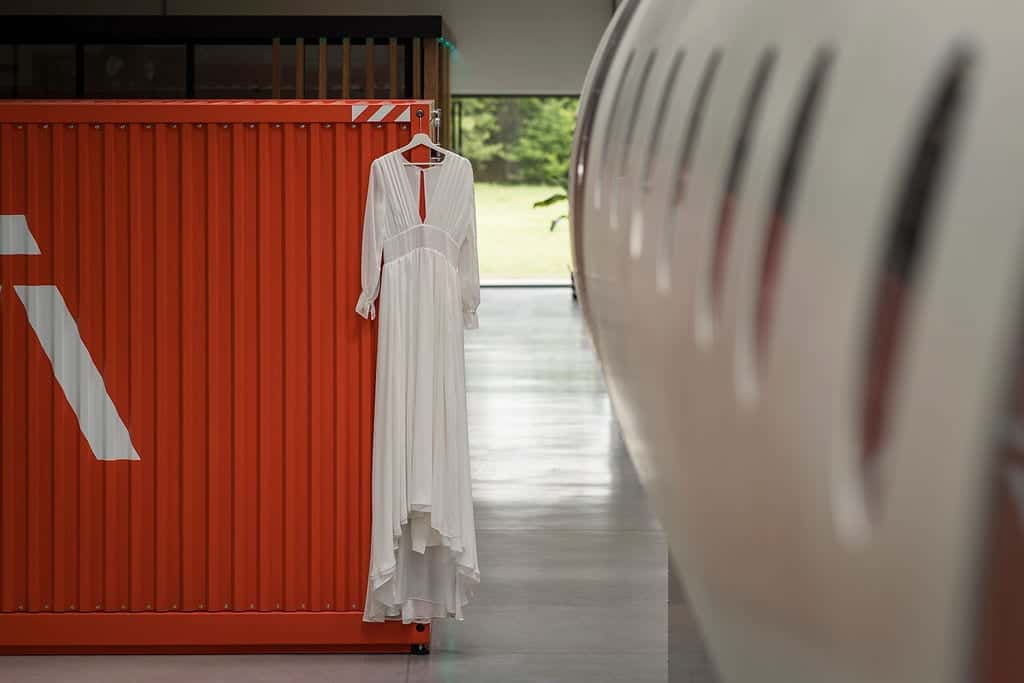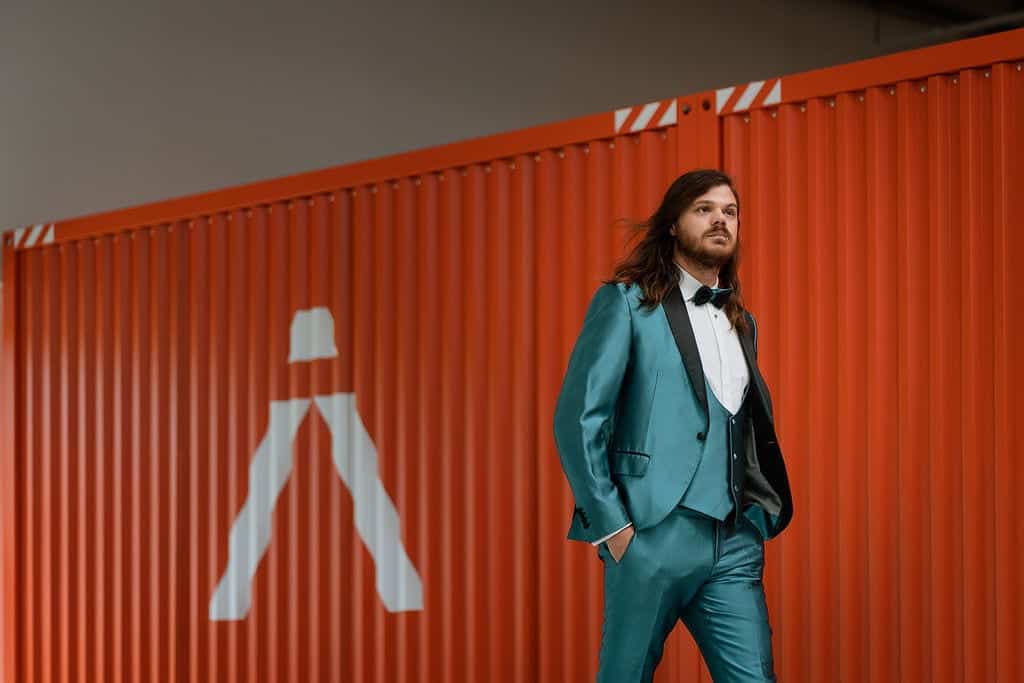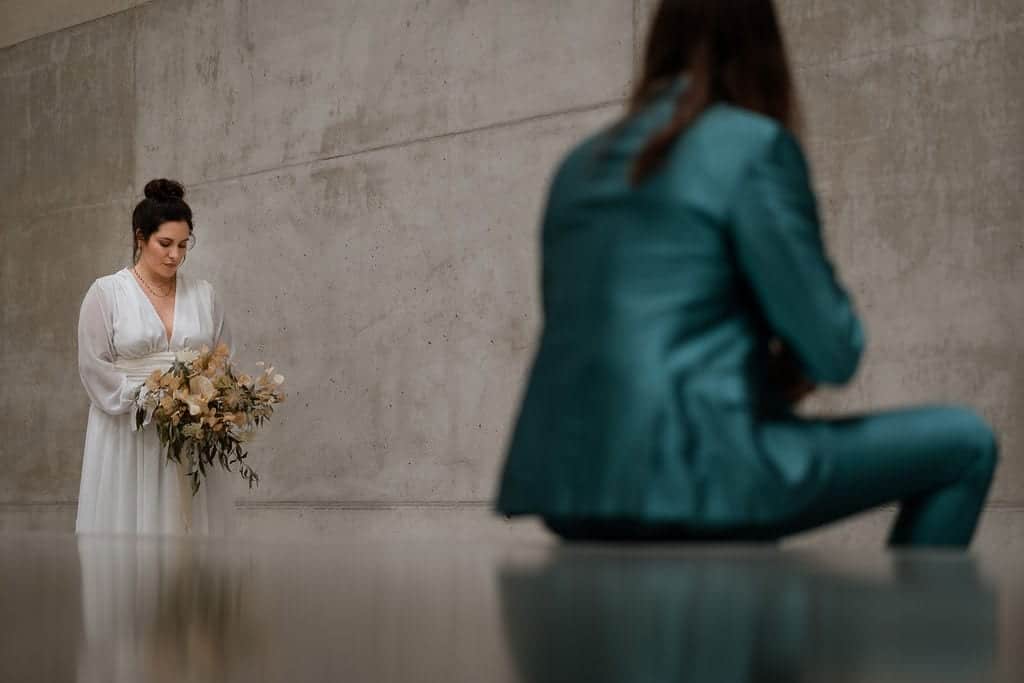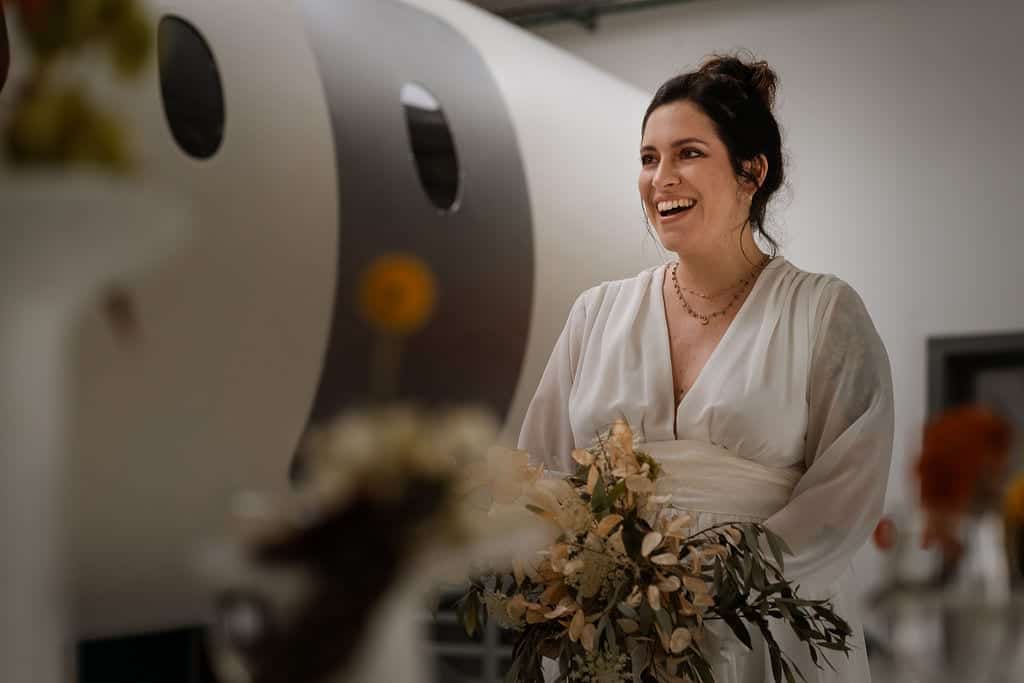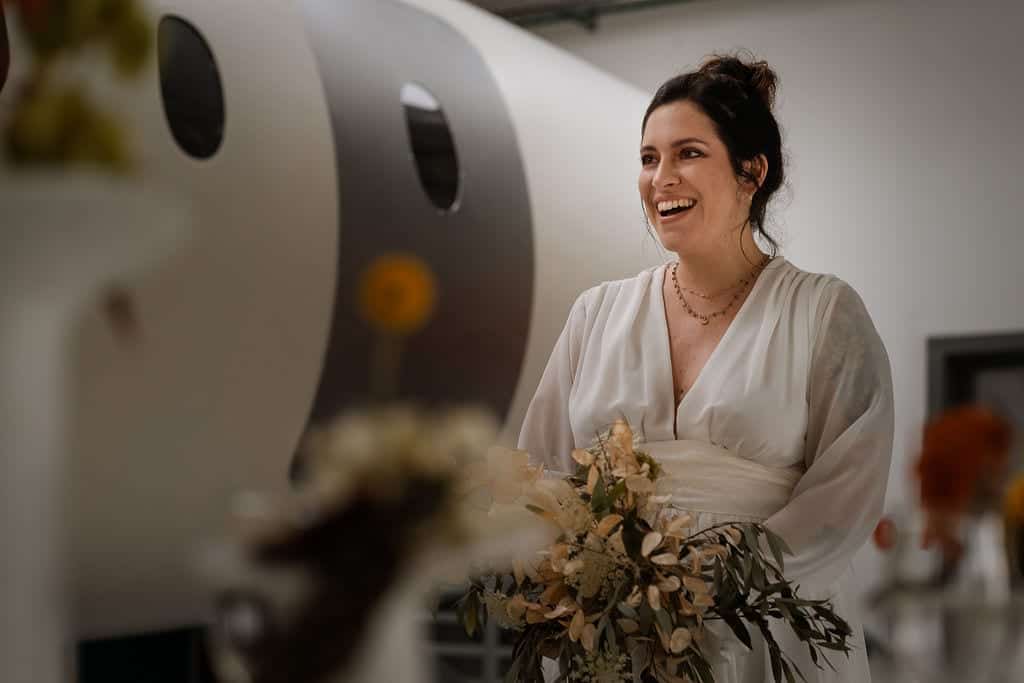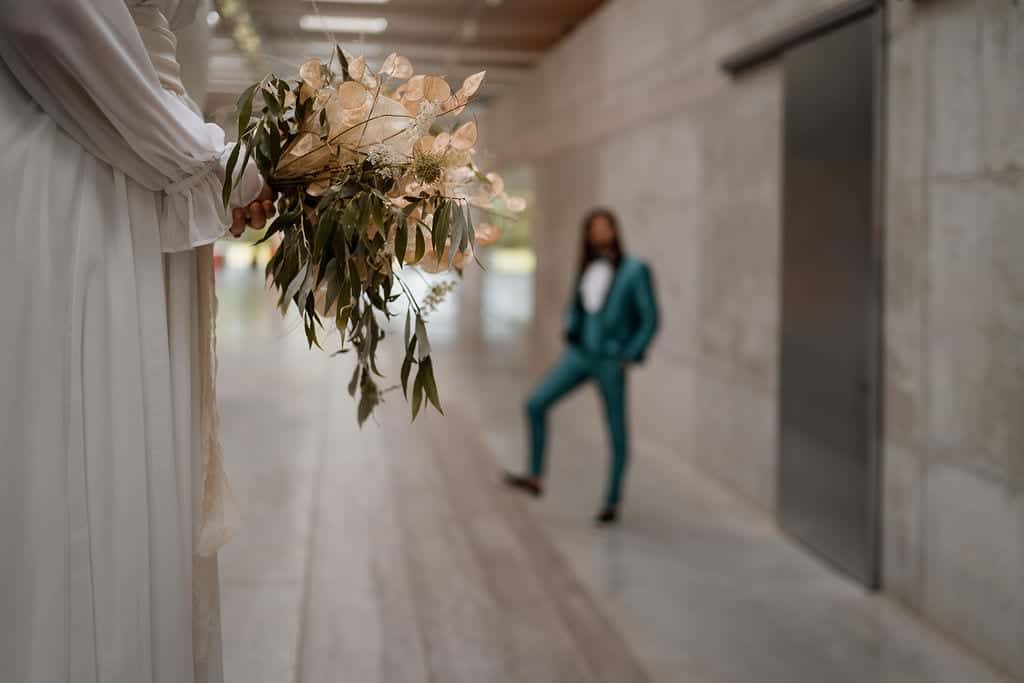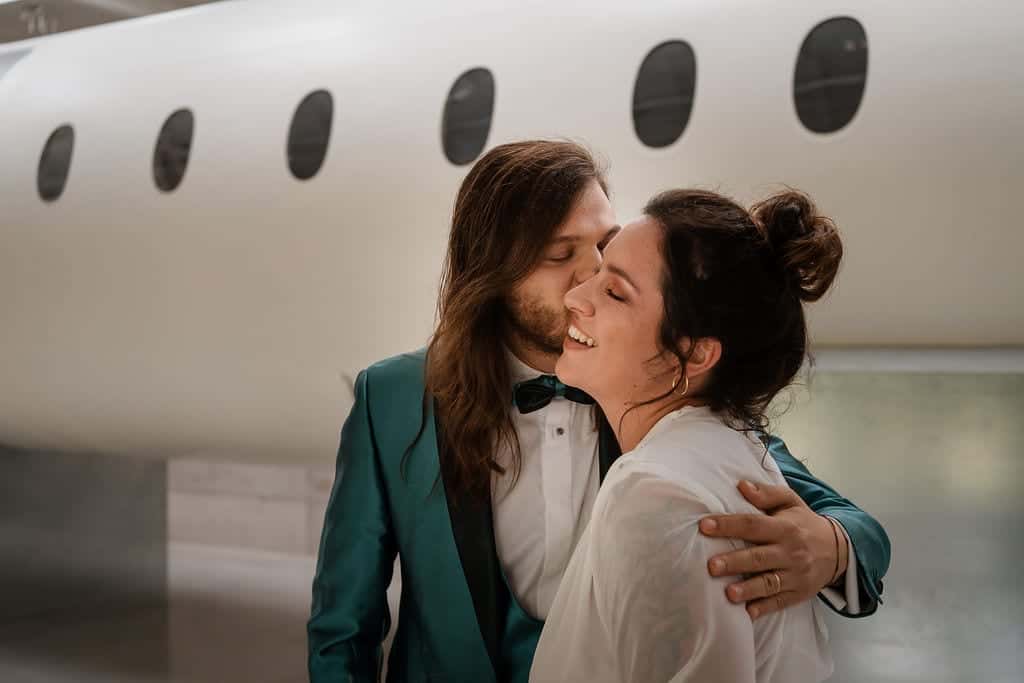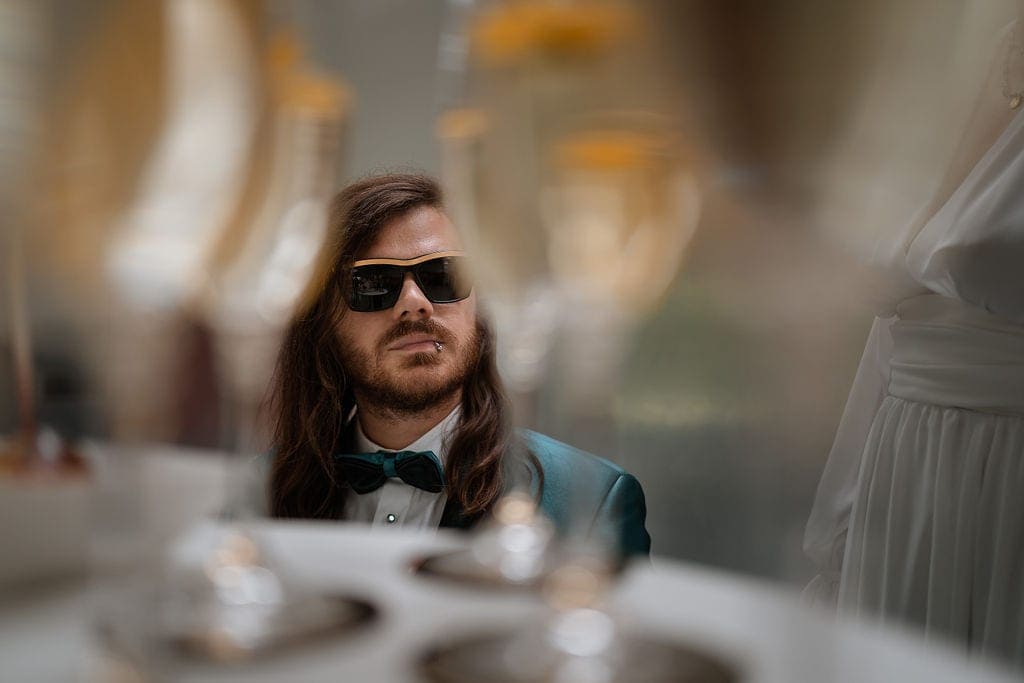 What made you decide to do this style of shoot?
The aim of the project was for me to elevate the theme of travel in weddings towards a more modern, symbolic and cultured dimension. 
Traveling is one of the best and interesting experiences of our life. There are travels that can change our life. Many of us spend its free time flying towards new destinations. It's never too late to get on board and start over. 
Someone wrote:" I learned to toast the doors closed, the roads stopped, the stories ended because it is in the end of things that new beginnings start all over again" 
Working on this project has been exciting. I knew I figured out that it had to be something new and unique.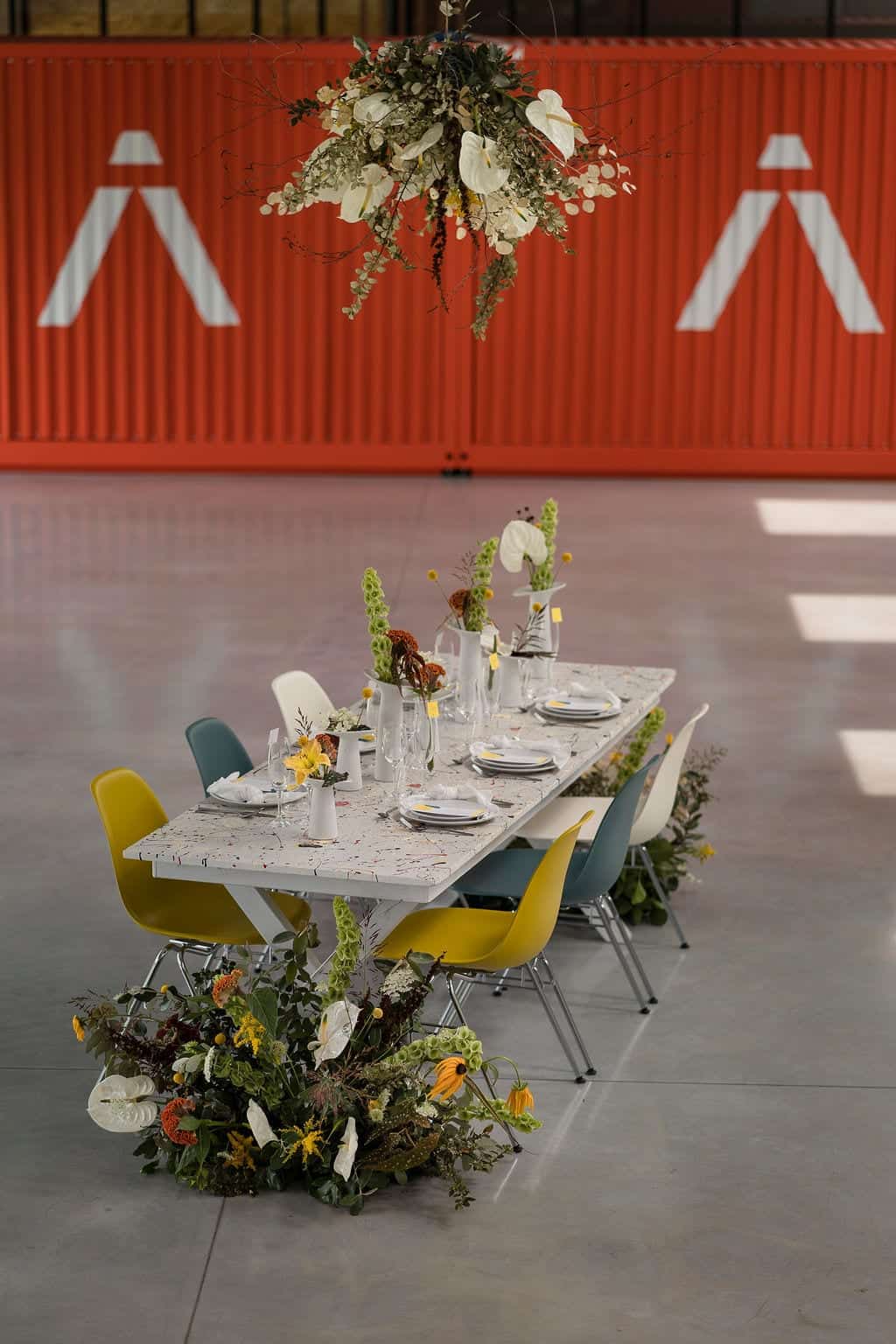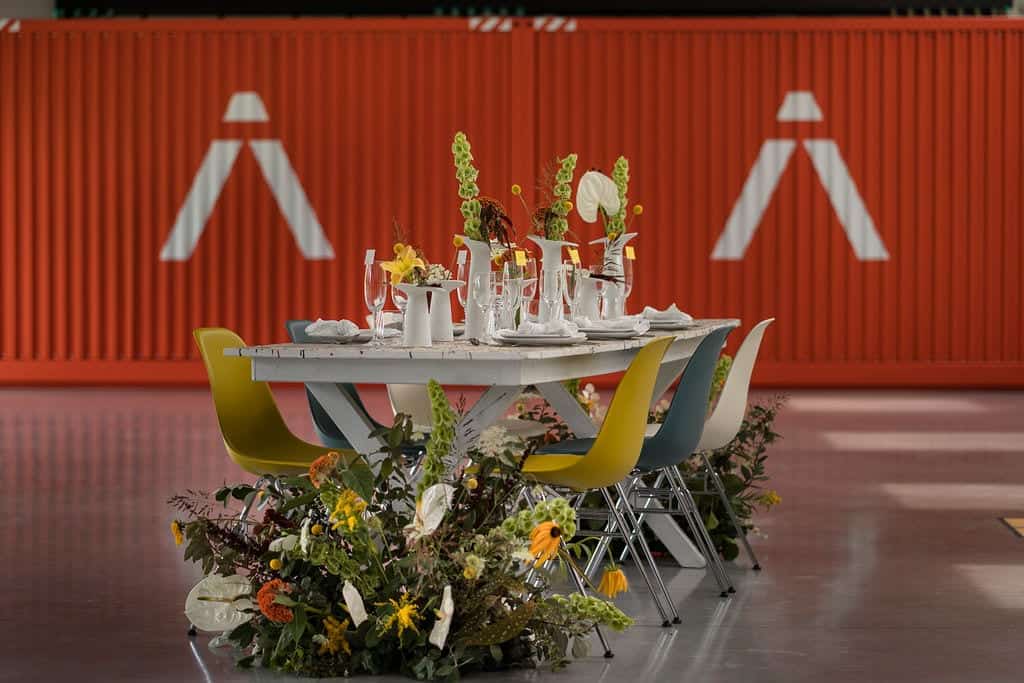 Colours and Art
In order to emphasize the modern aspect of this project I focused on colours yellow, grey and teal. The red colour and orange warmed and matched the whole scenography.
Since I'm a very passionate about art, I made the decision to make a tribute to Jackson Pollock. Florist Elisa Vanin, hand painted the stained table with the main colours from the project. These stains have a high symbolic value in this project. Because stains are something dynamic like travel and like a love story. Every stain is different from each other, because every human being has his own personality, and his own way to approach life and love. Moreover we change during our life so we don't remain the same person.
Also the stationary, designed by Enza Valente, this has also been stained in order to emphasize this concept of dynamism.
The photographer Matteo Michelino has exalted the modern and urban strength of the shoot. Maintaining the romanticism that a wedding deserves.  A touch of fashion in many portraits was essential for this modern shooting.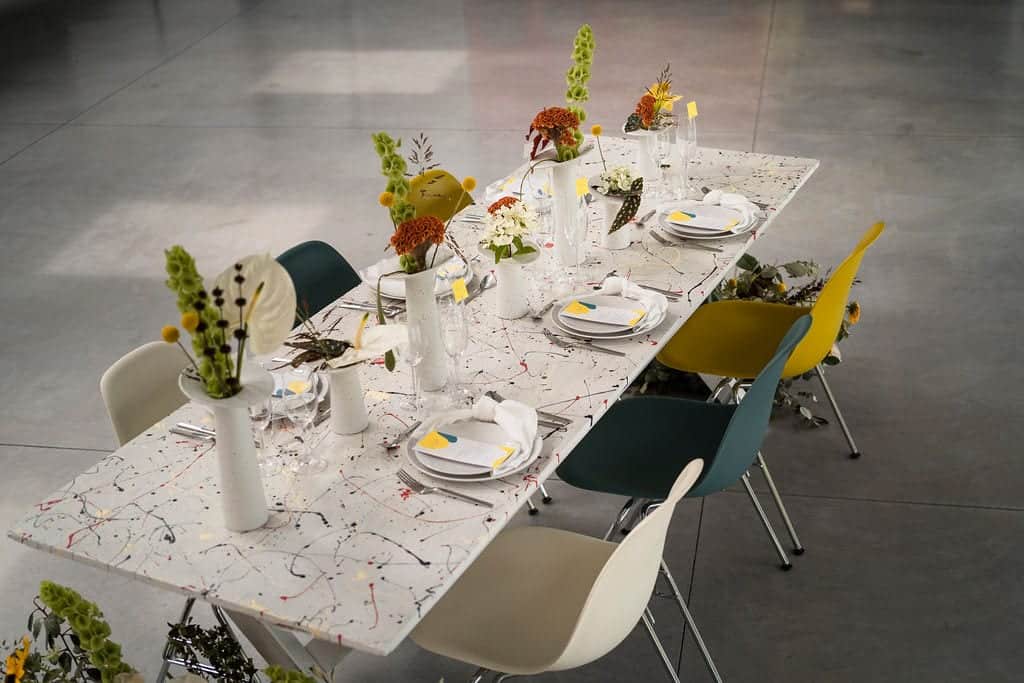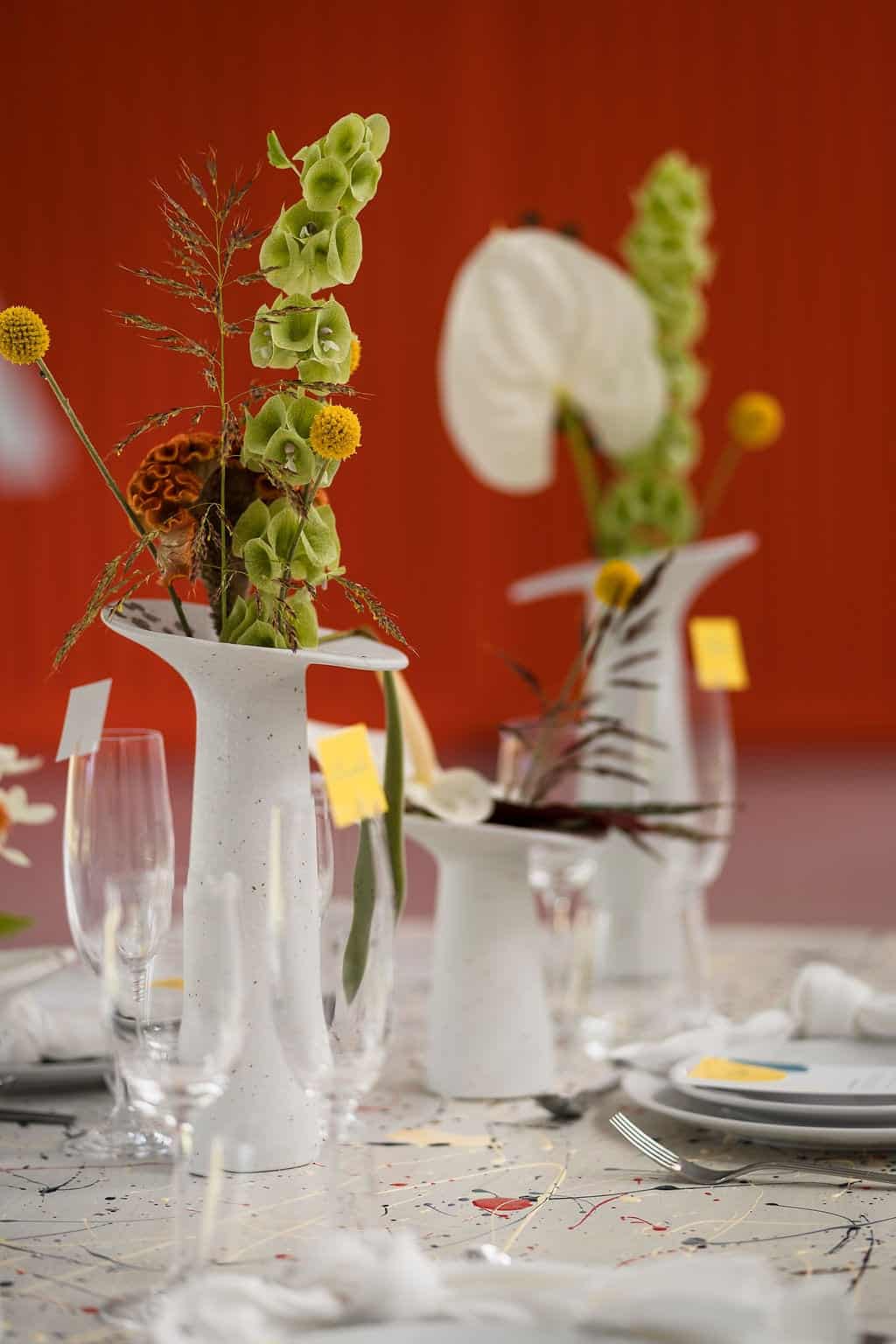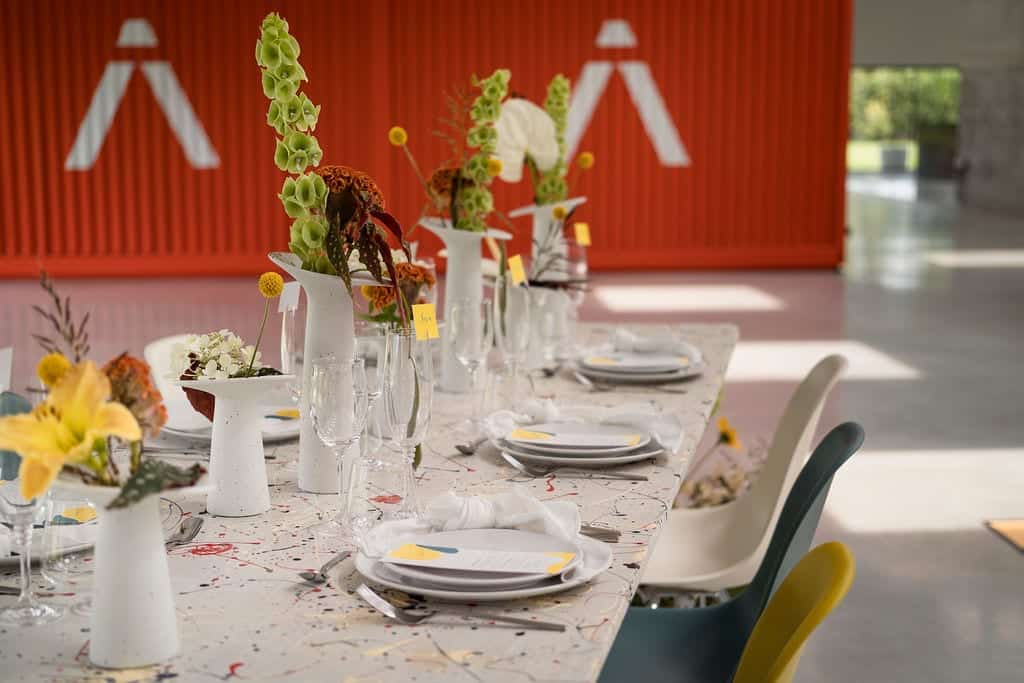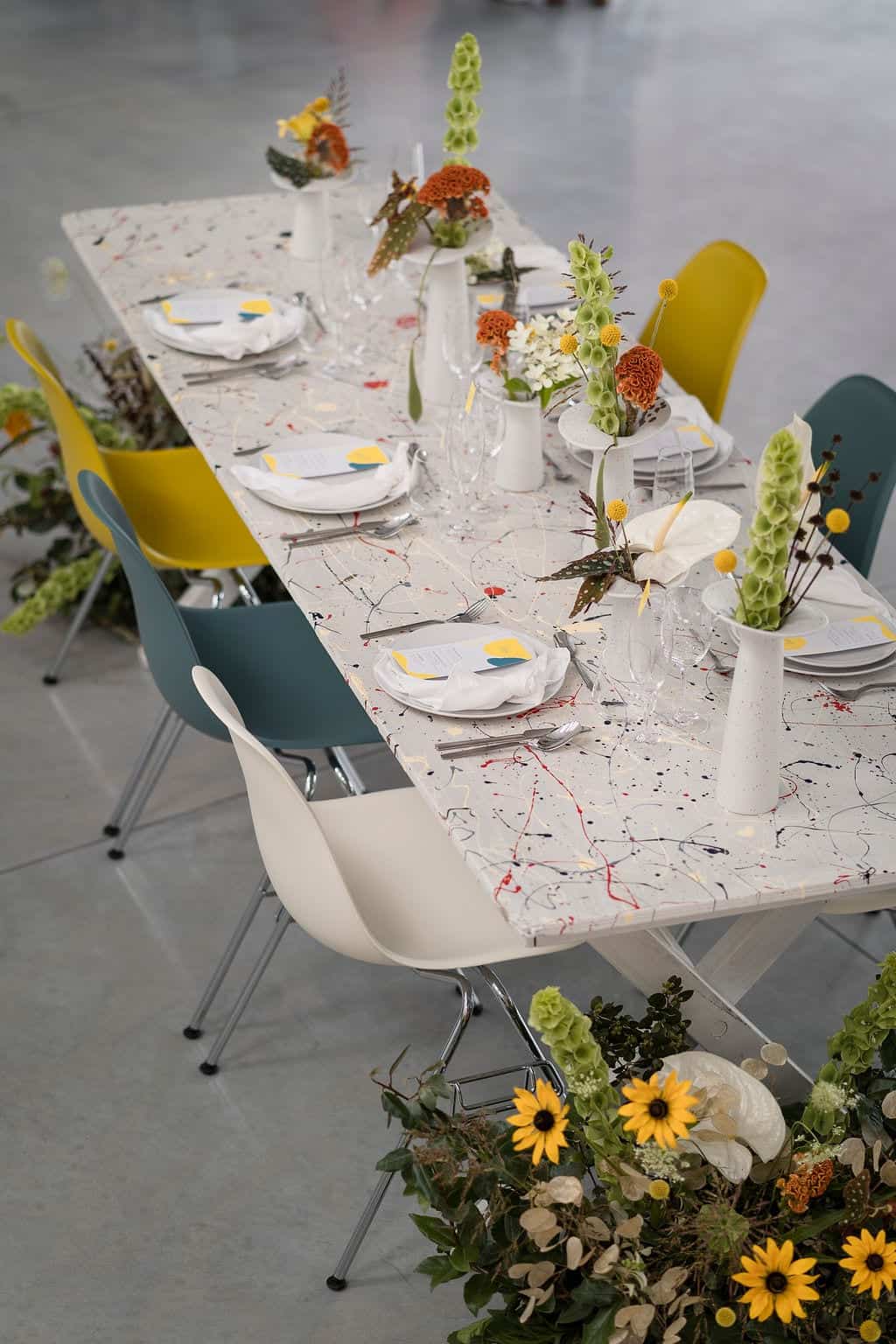 "The modern artist is working with space and time and expressing his feelings rather than illustrating"

Jackson Pollock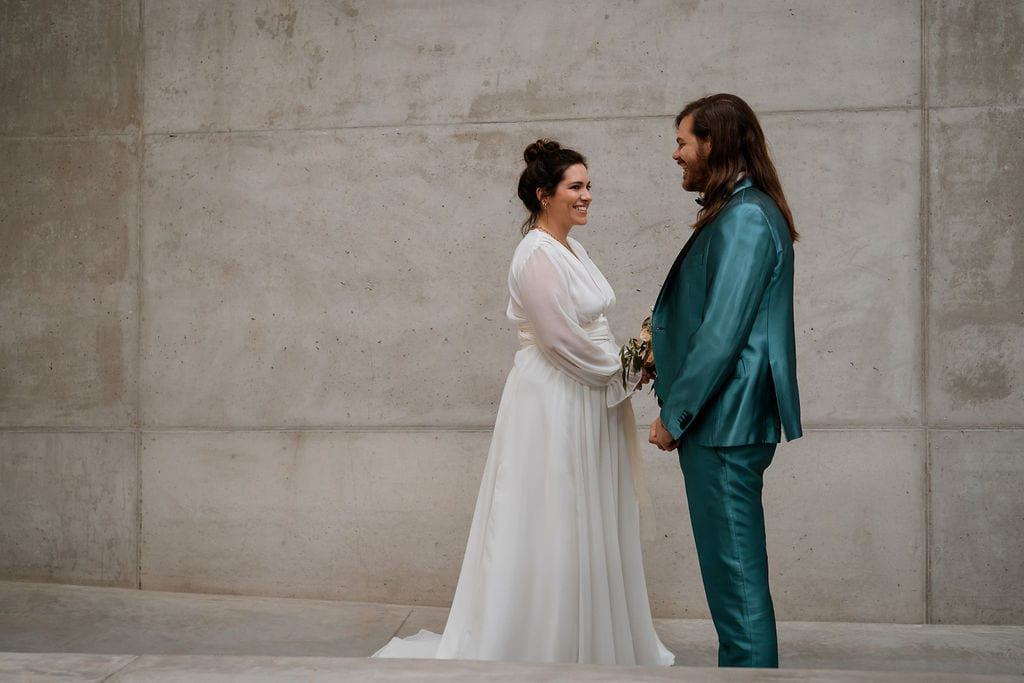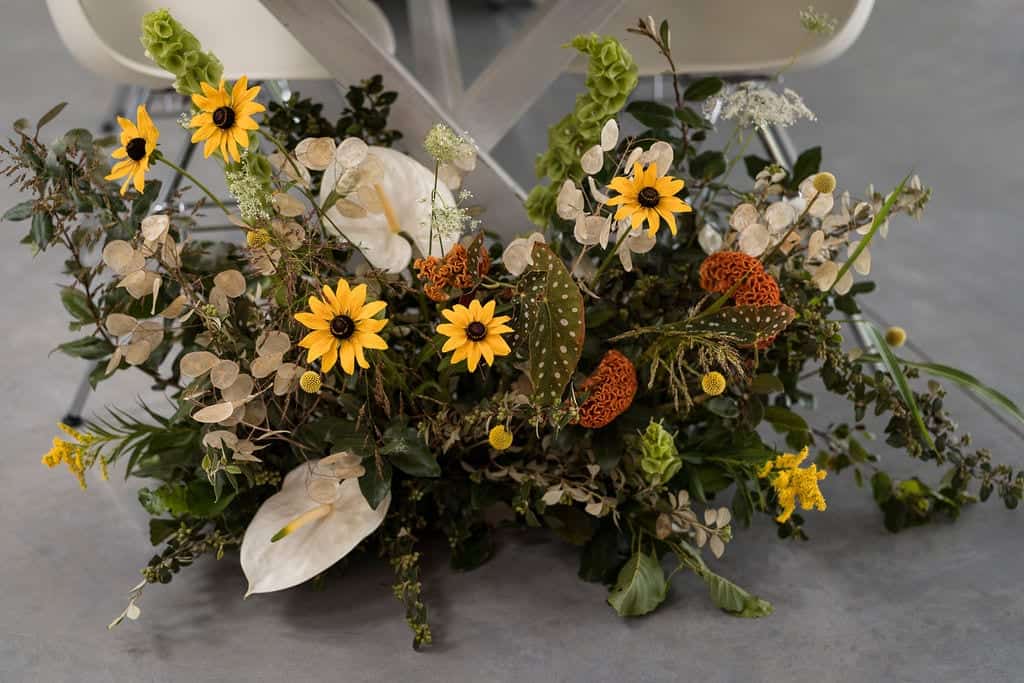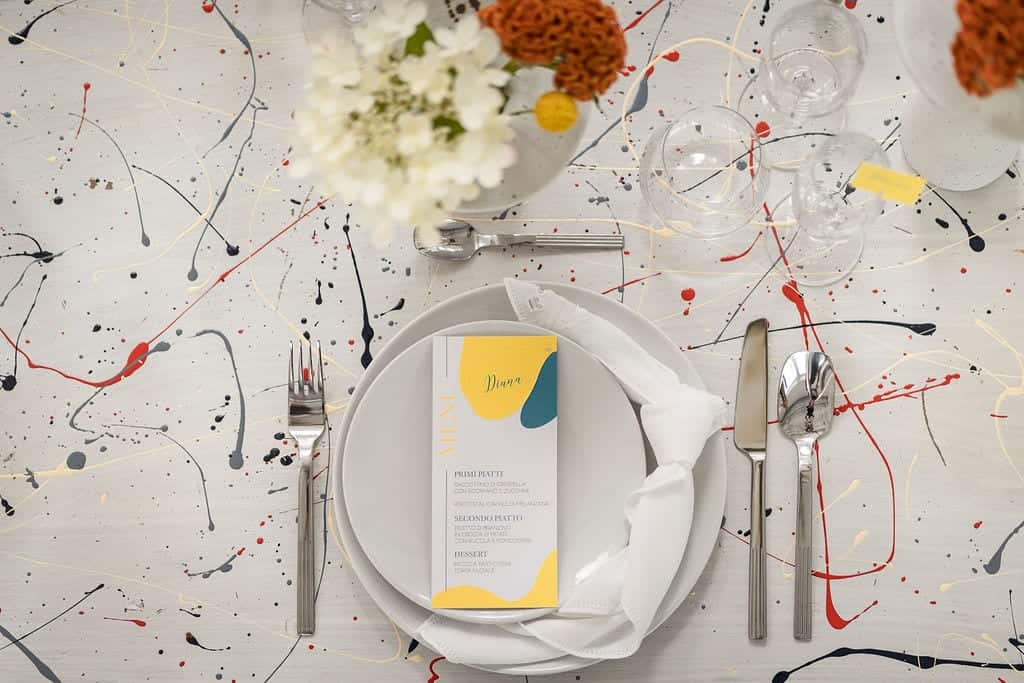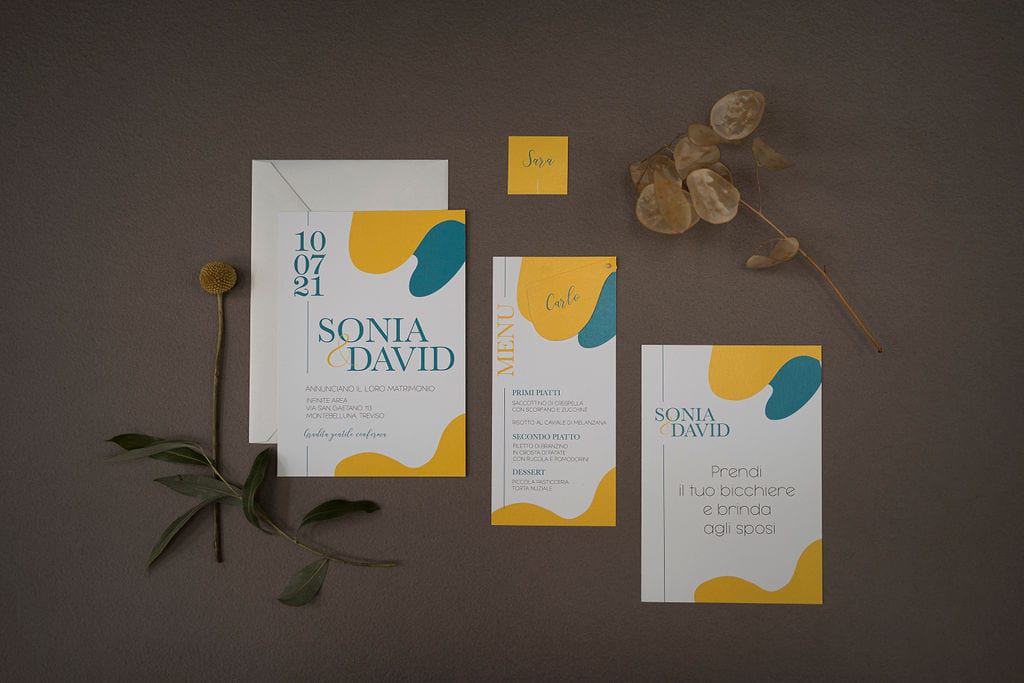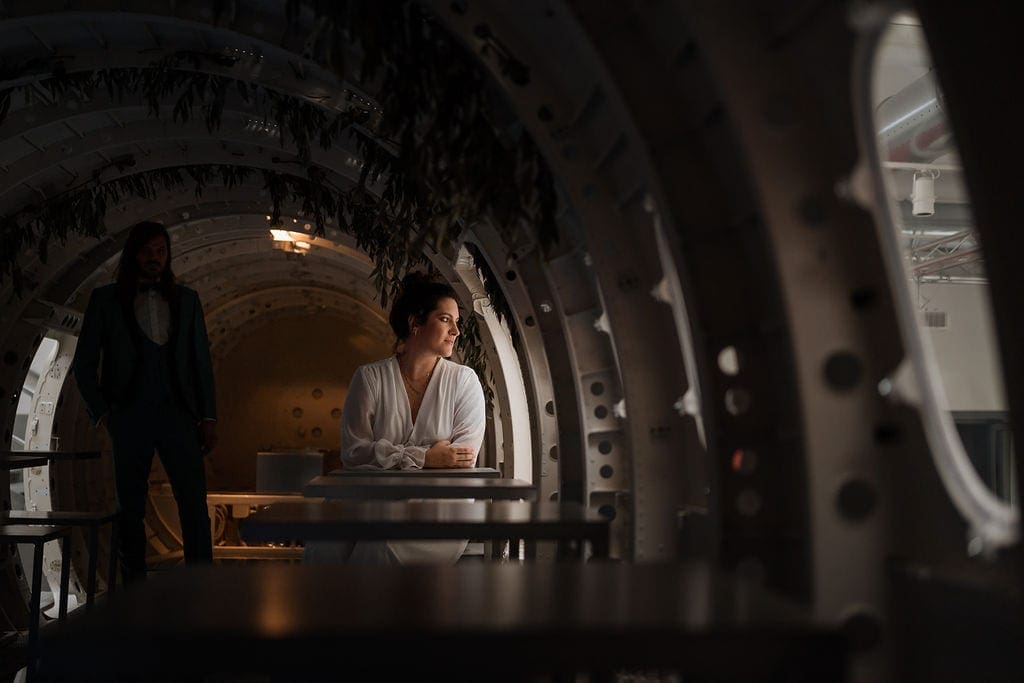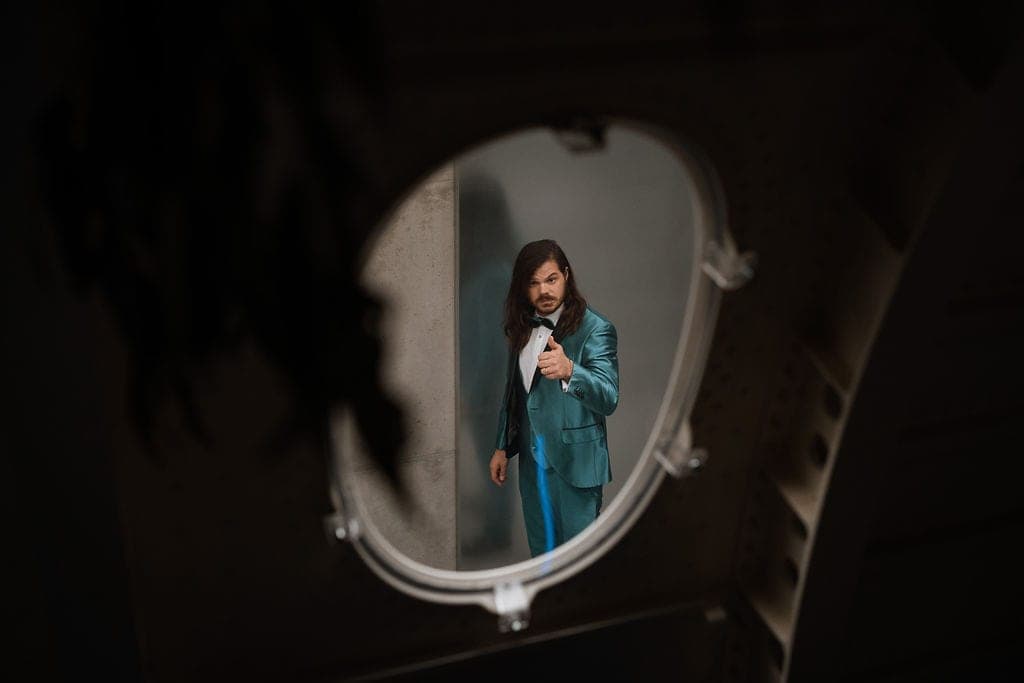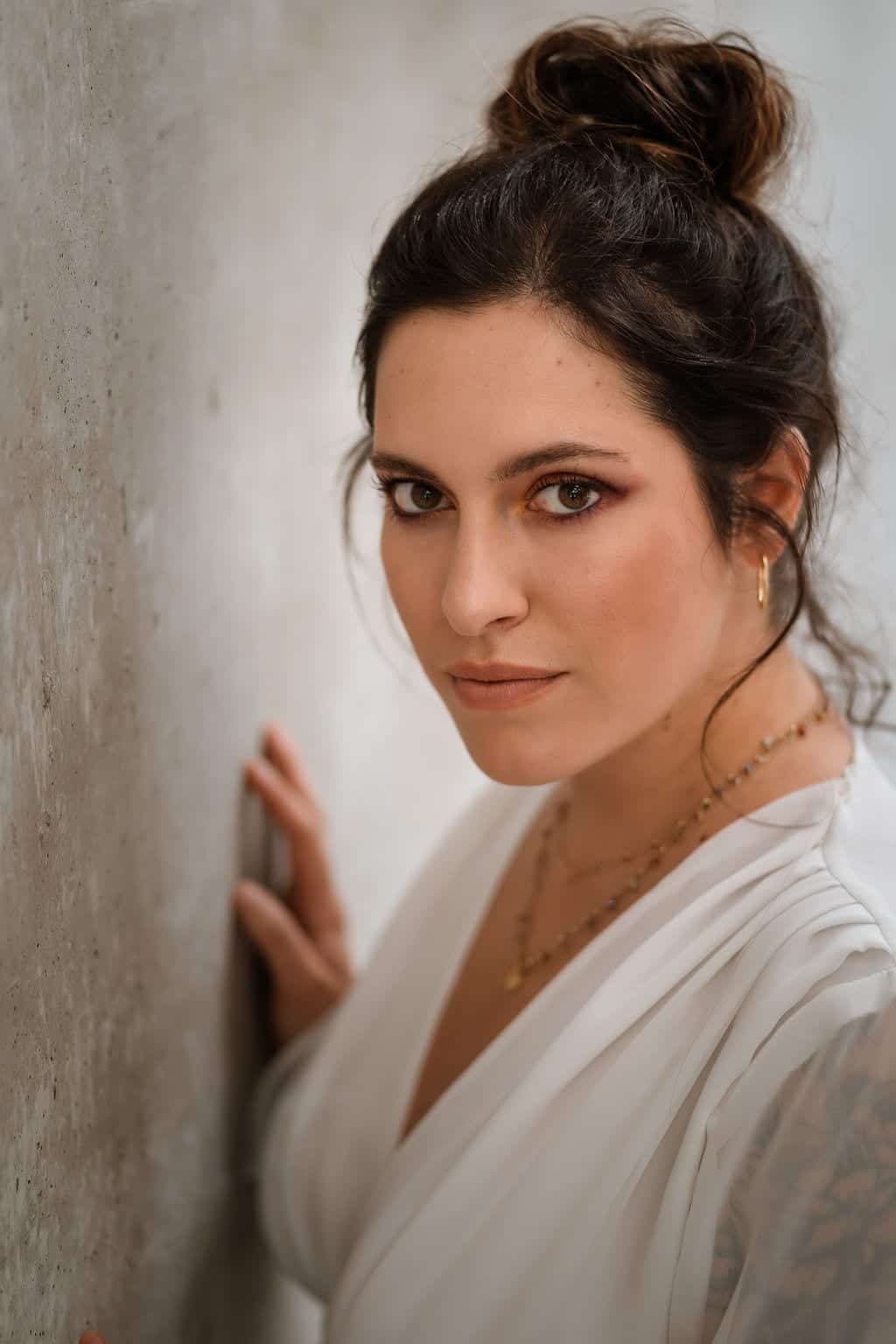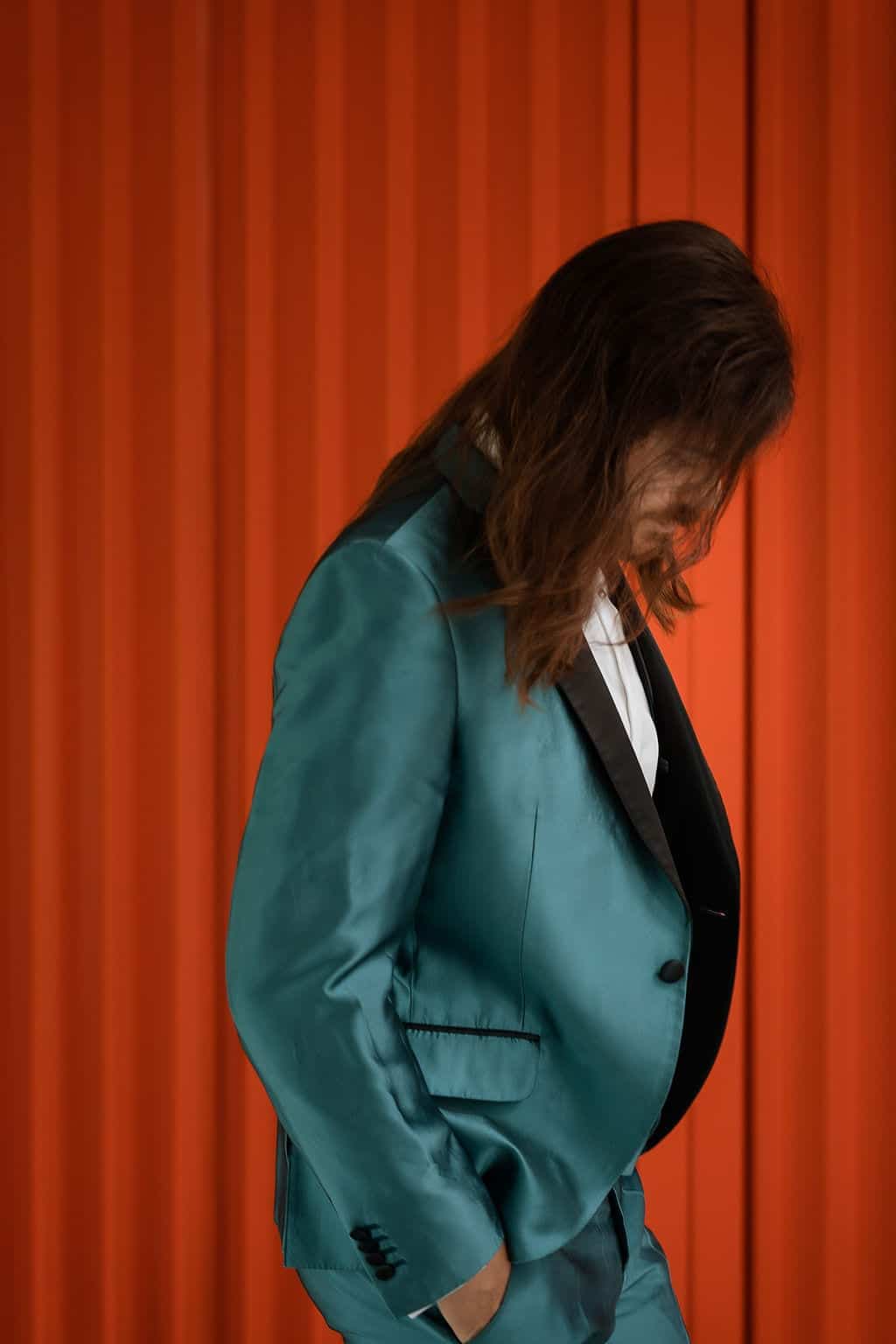 A touch of glam on the flute glasses corner is always necessary: even for an urban project.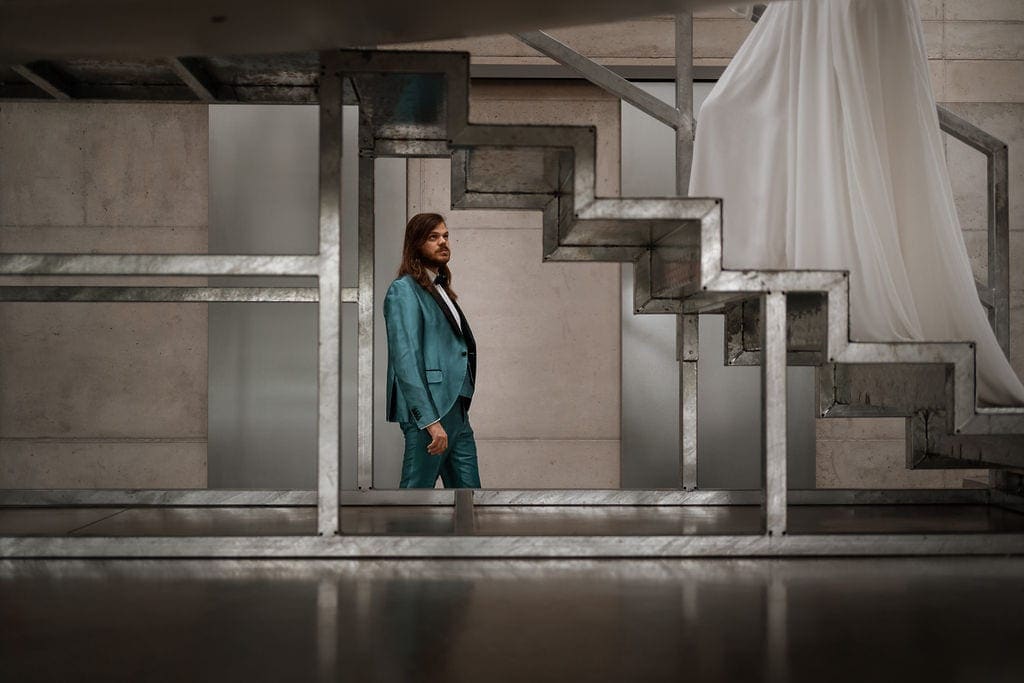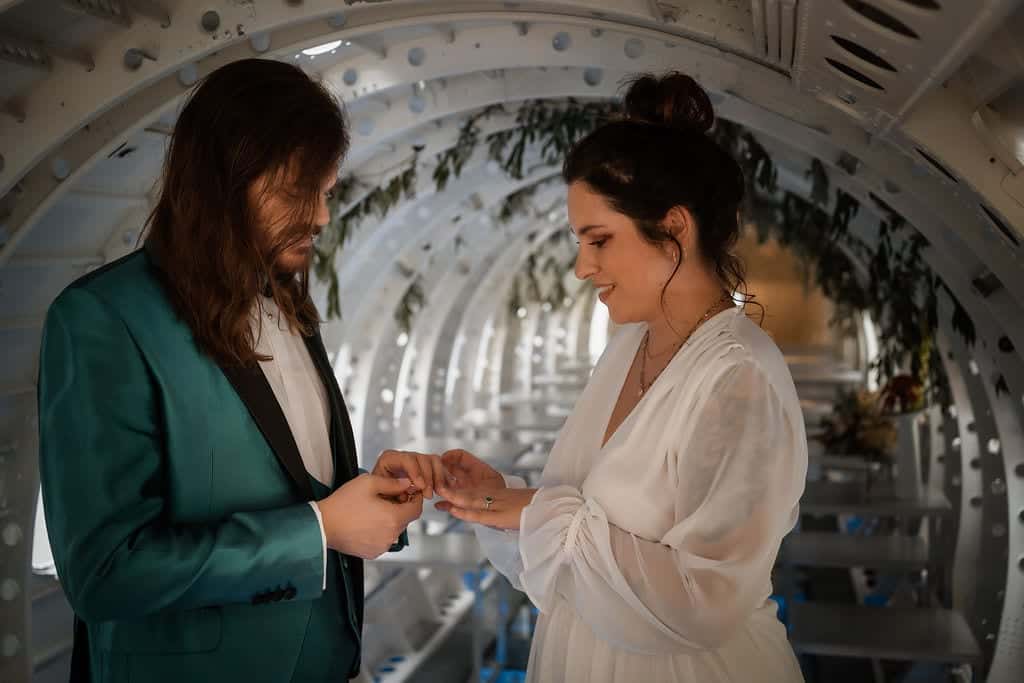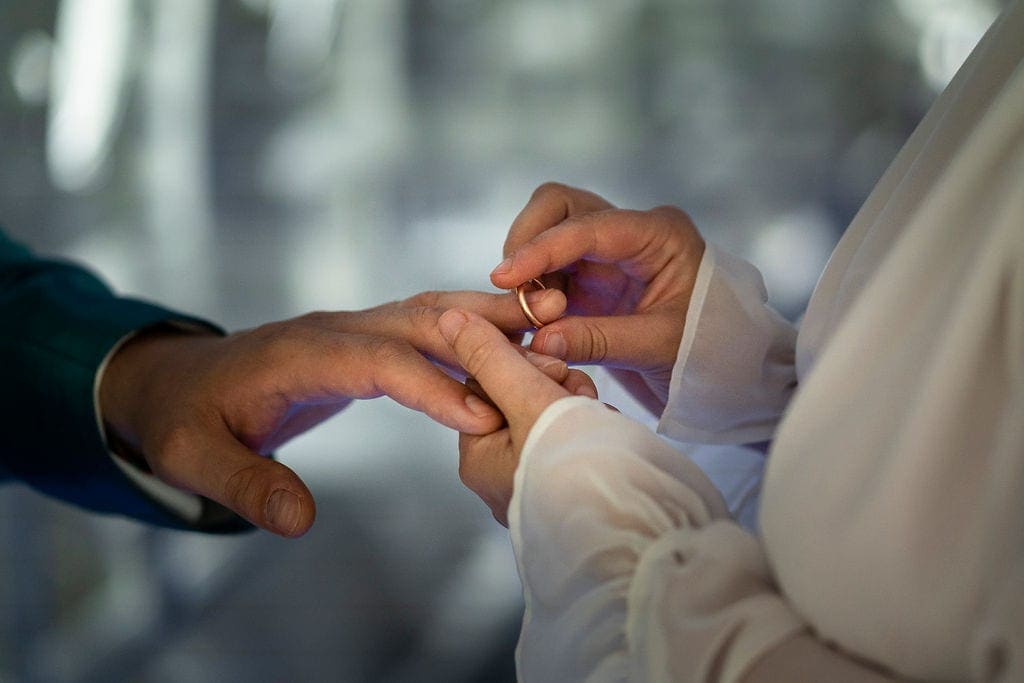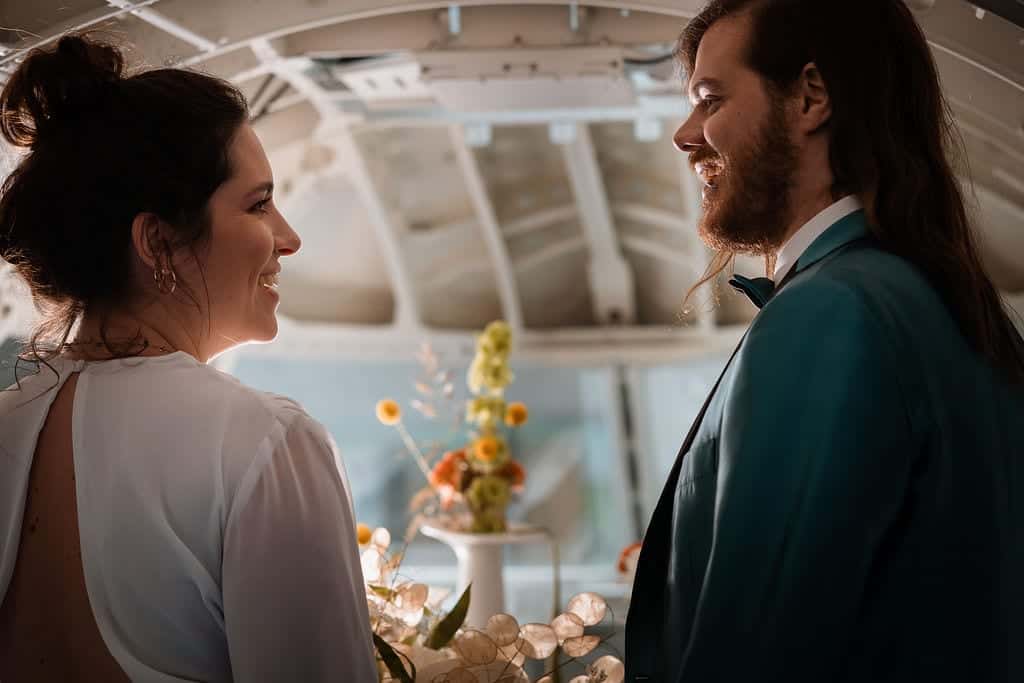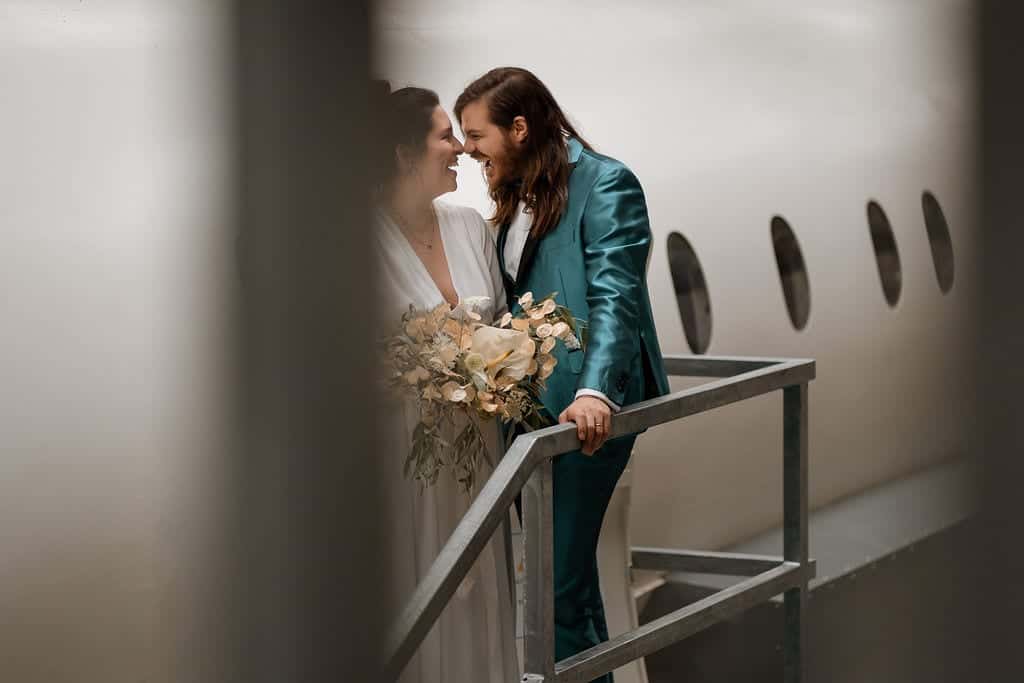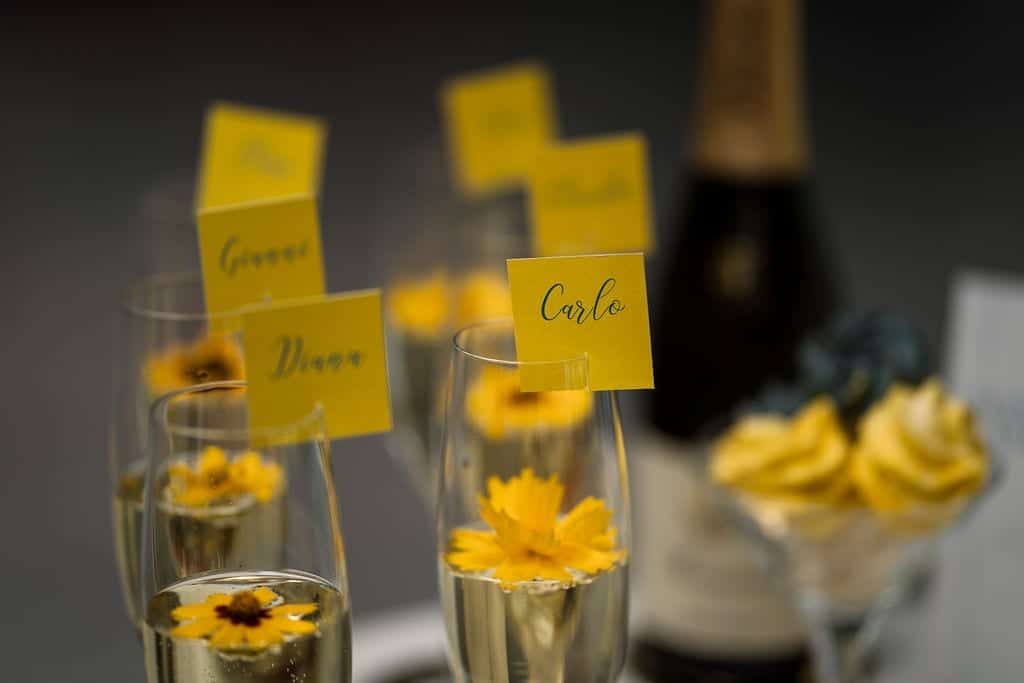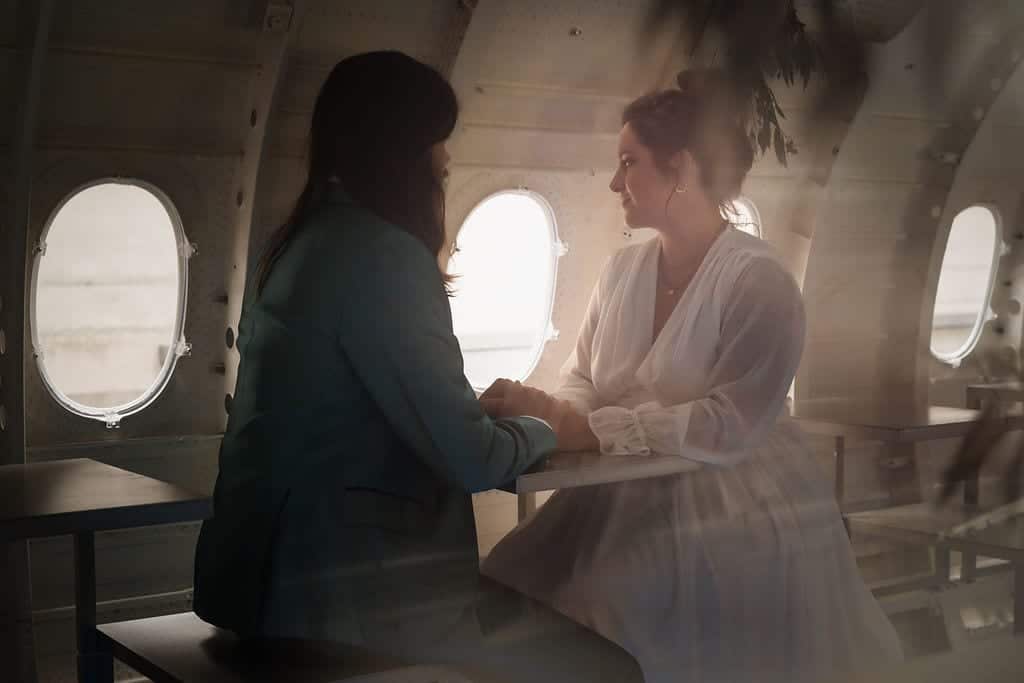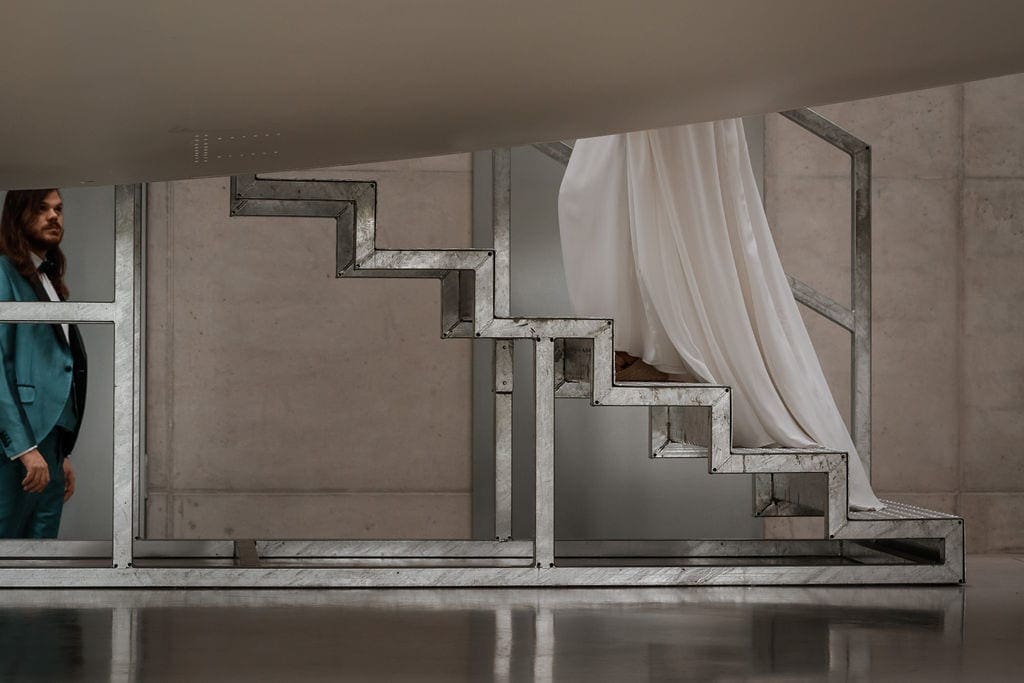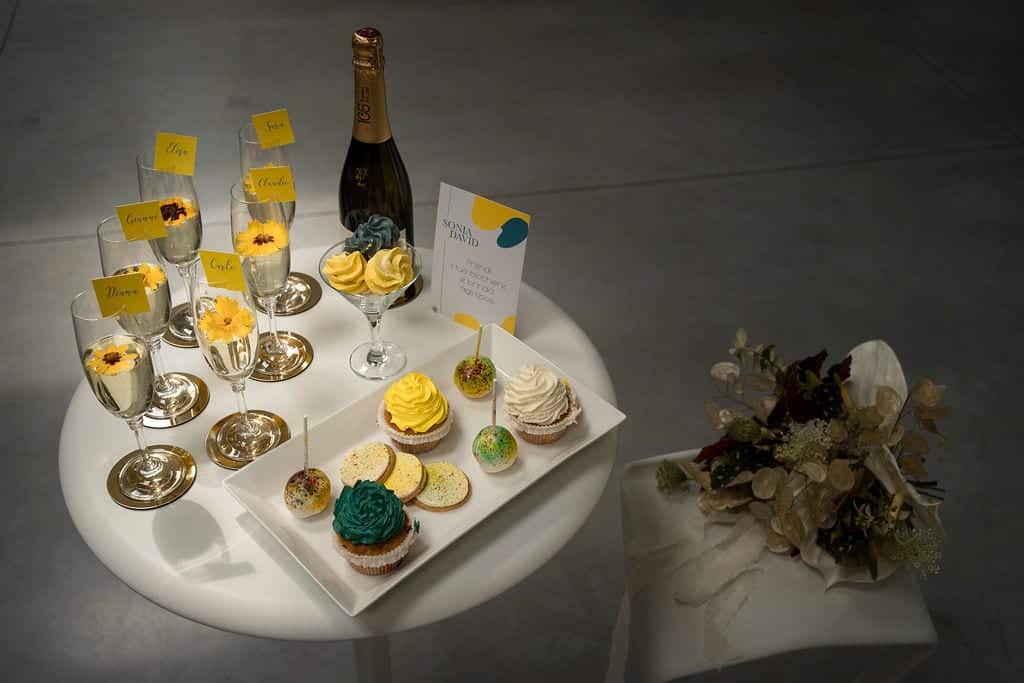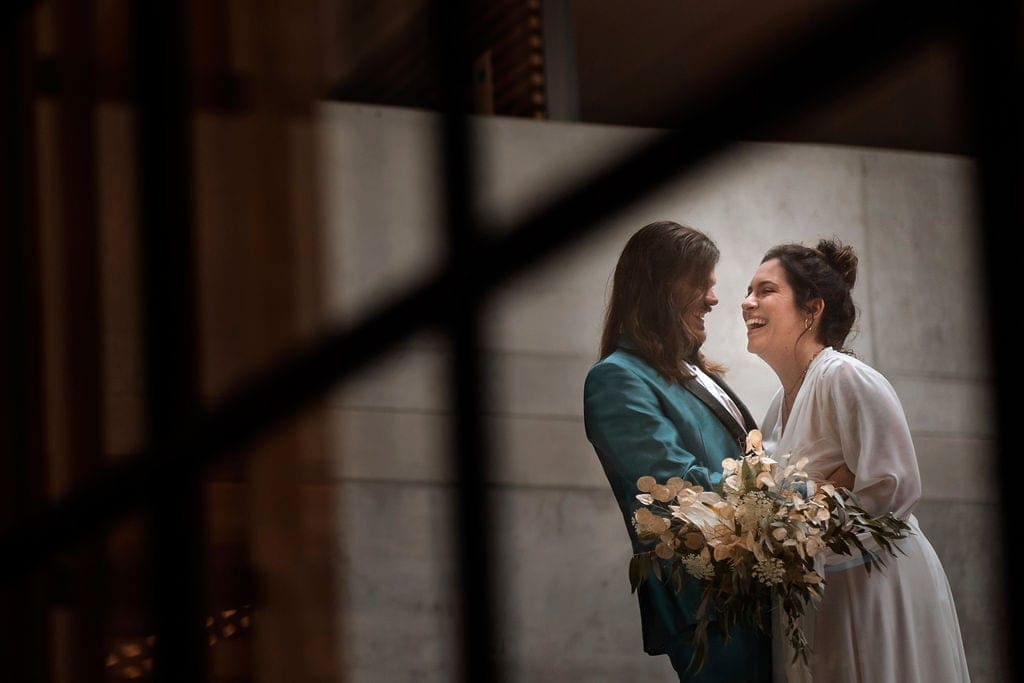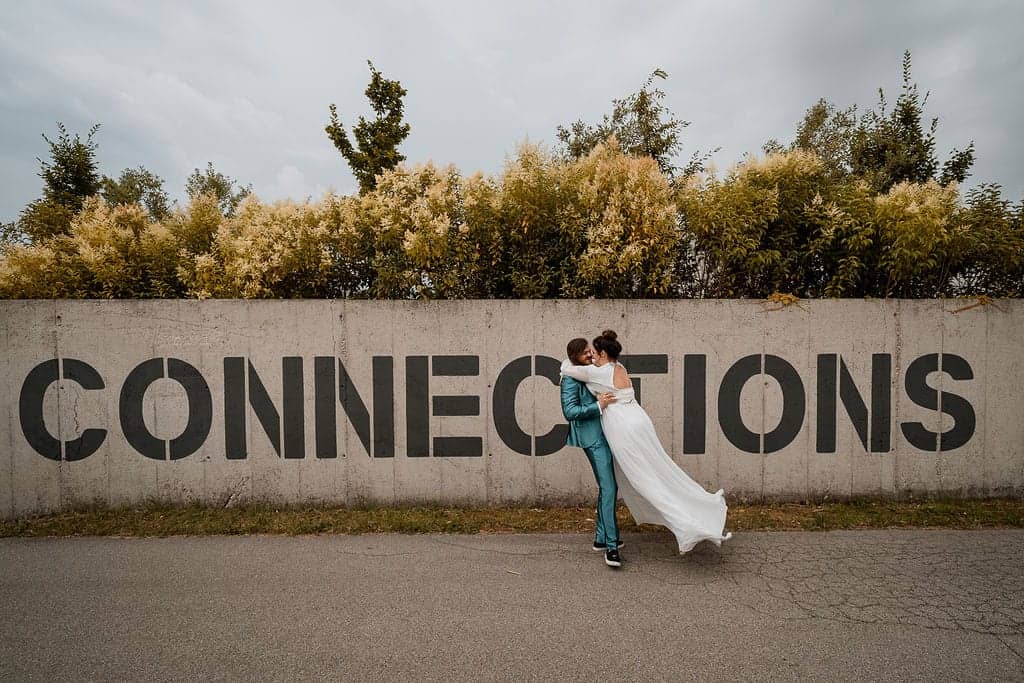 Our thoughts on this modern creative wedding shoot.
Well, what is there not to love about this shoot? The thoughts and inspiration behind it are just amazing! The nod to Jackson Pollock is beautiful and will really resonate with lots of you creative couples who read our
blog
.
We love how this shoot shows just how you can add personality to your wedding. It also gives some inspiration, and that you can incorporate just about anything you want into your wedding. We do love its art inspiration so much, it really has wowed us!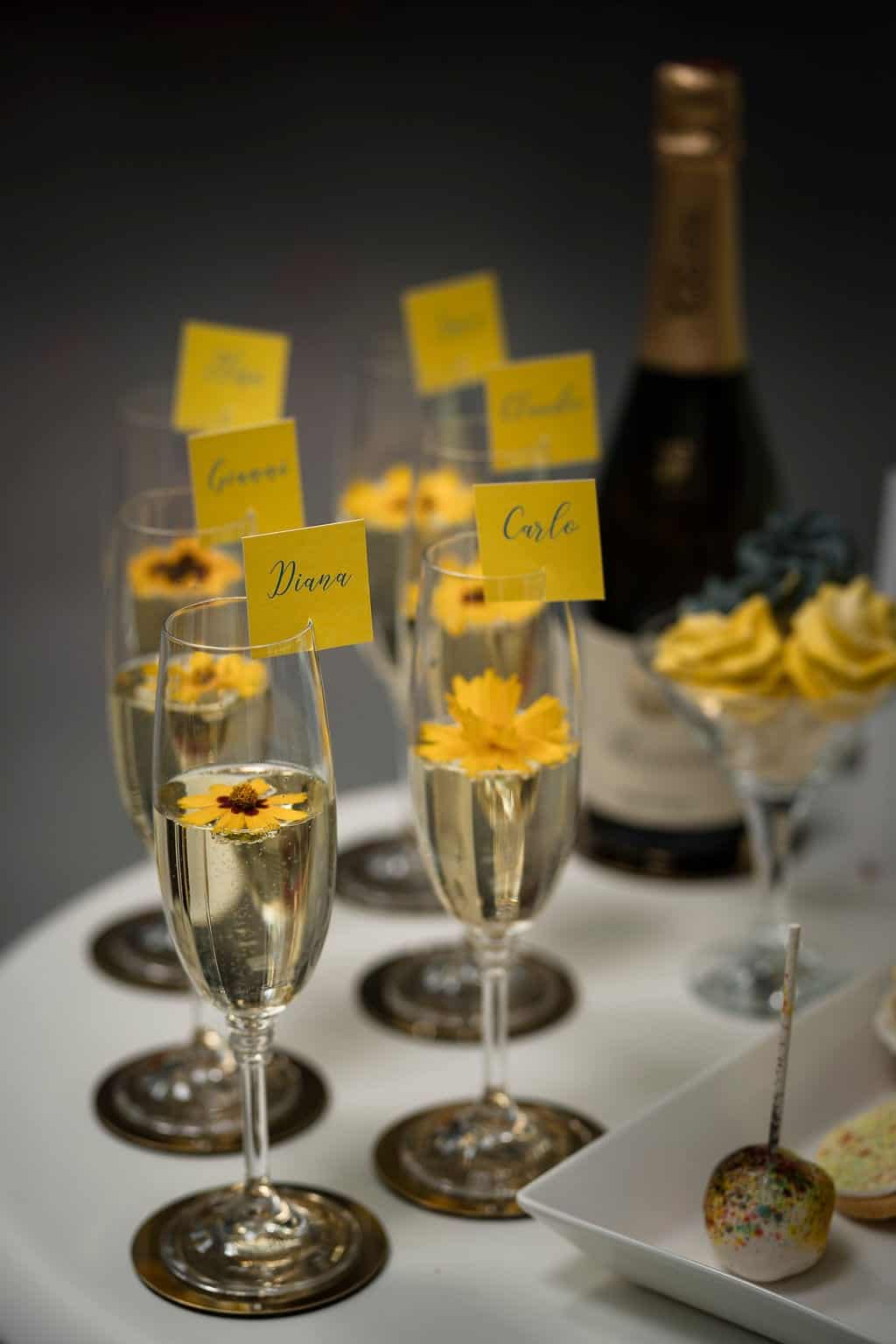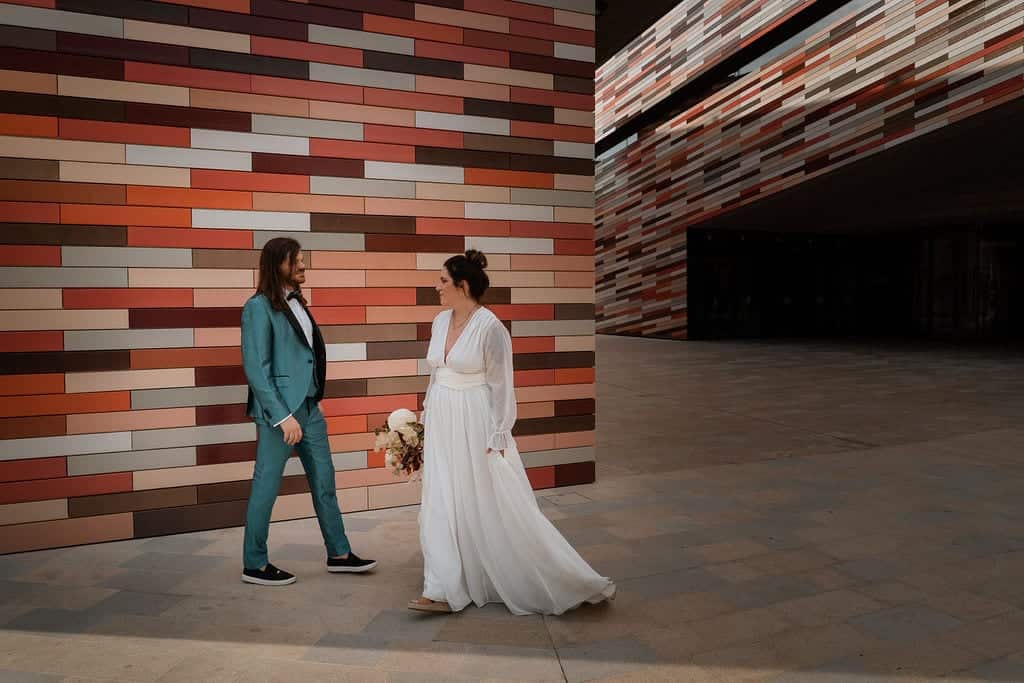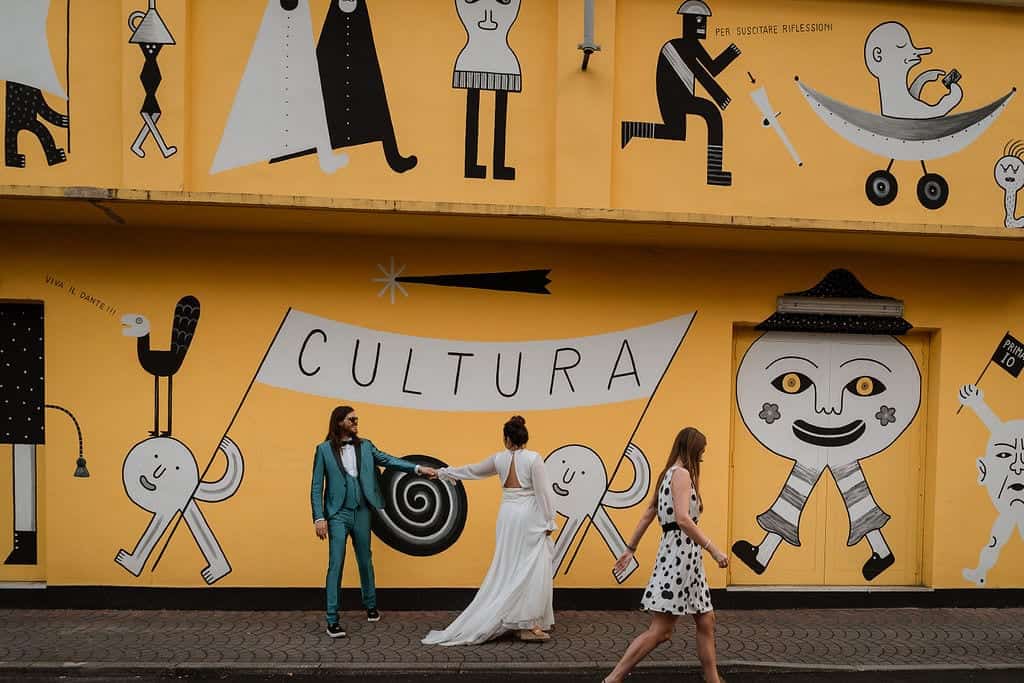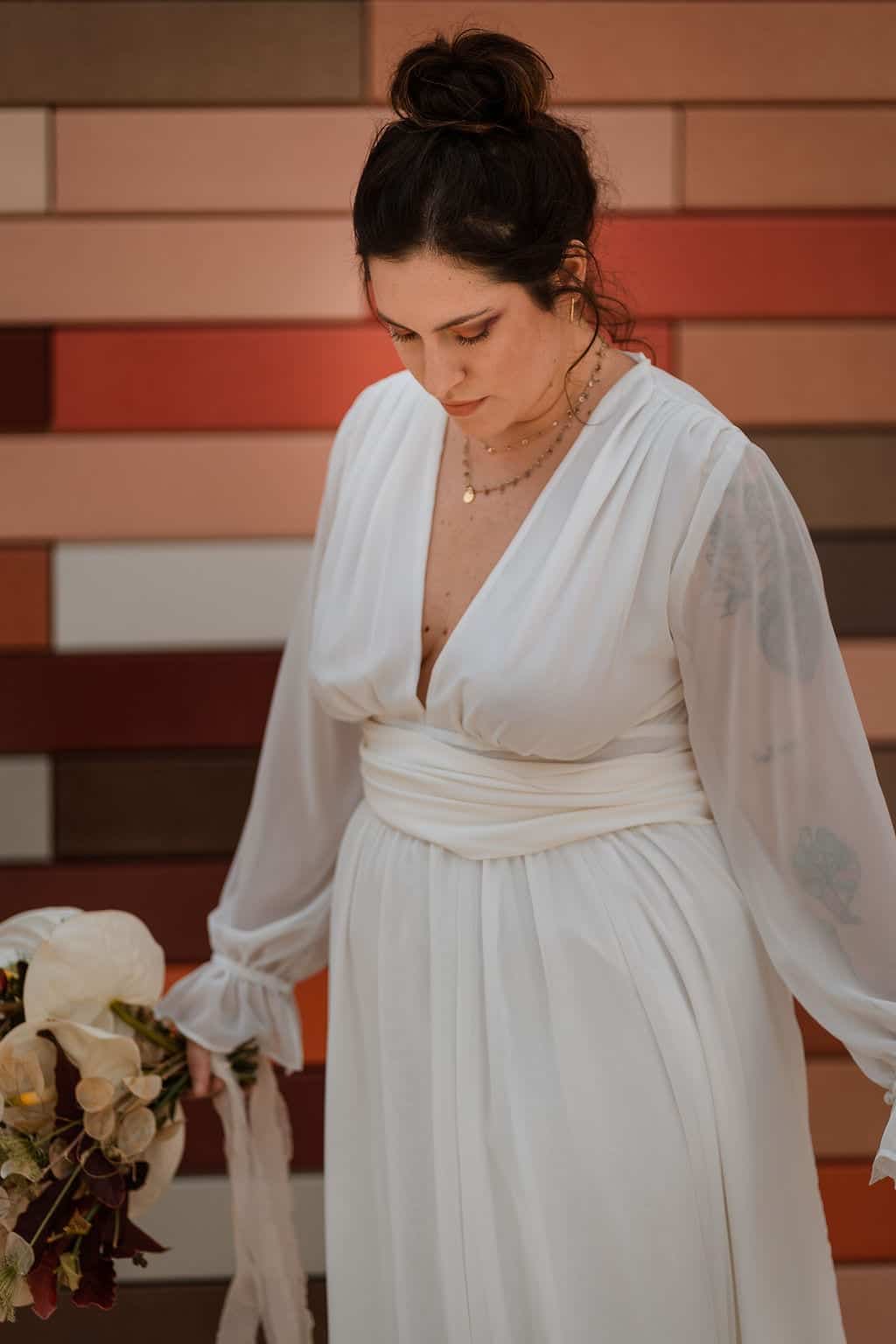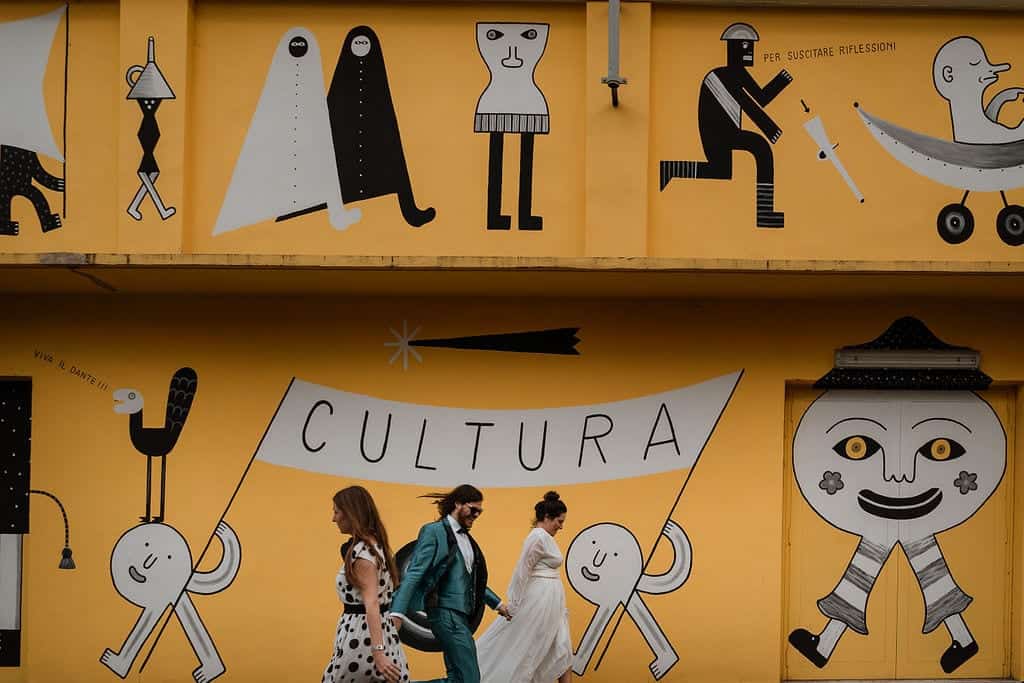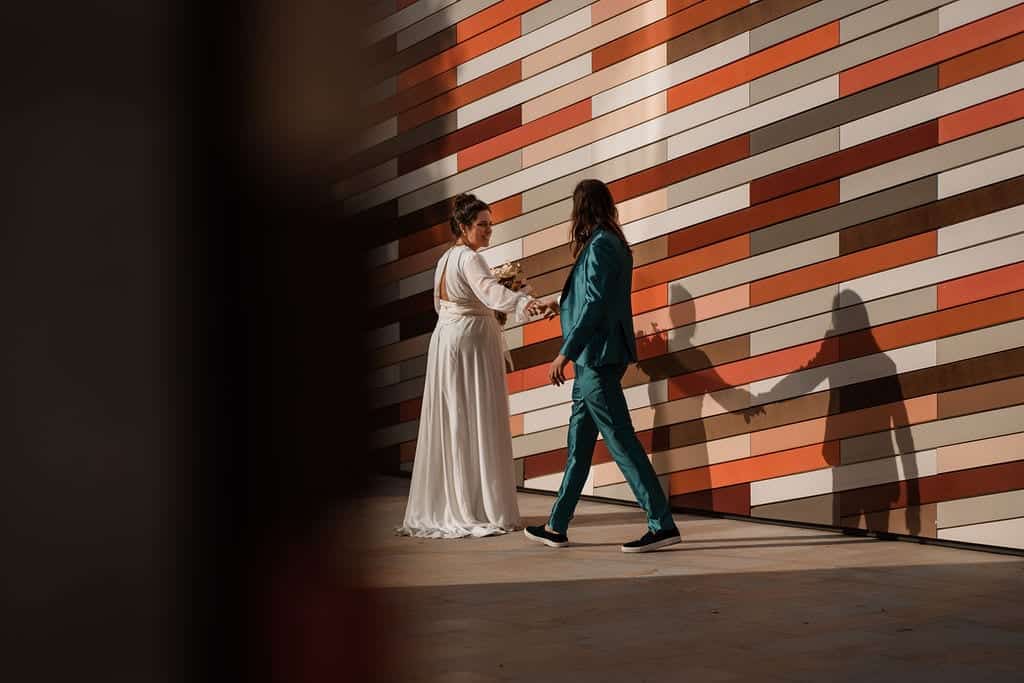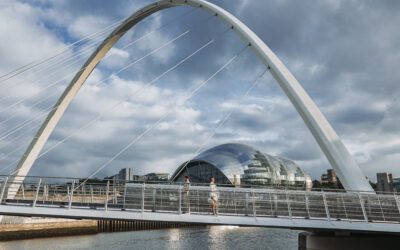 Newcastle elopement Today on the blog we have a graffiti wall, fun-filled city centre elopement...