How to plan a winter wedding
Baby, it's cold outside, and wet but we're loving it. This time of year is full of so many gorgeous colors and that crisp chill in the air is appearing!
What a fabulous time of year to get married. Winter can provide a truly amazing backdrop for a romantic and wonderful wedding. This blog is going to give you all the ideas on how to plan a winter wedding.
Styled right and planned to perfection. A winter wedding can be one that will wow you and your guests. Of course like any other season they can also come up with a few issues but hey that's why you're here! So you can get all the hints and tips to plan that winter wedding to perfection!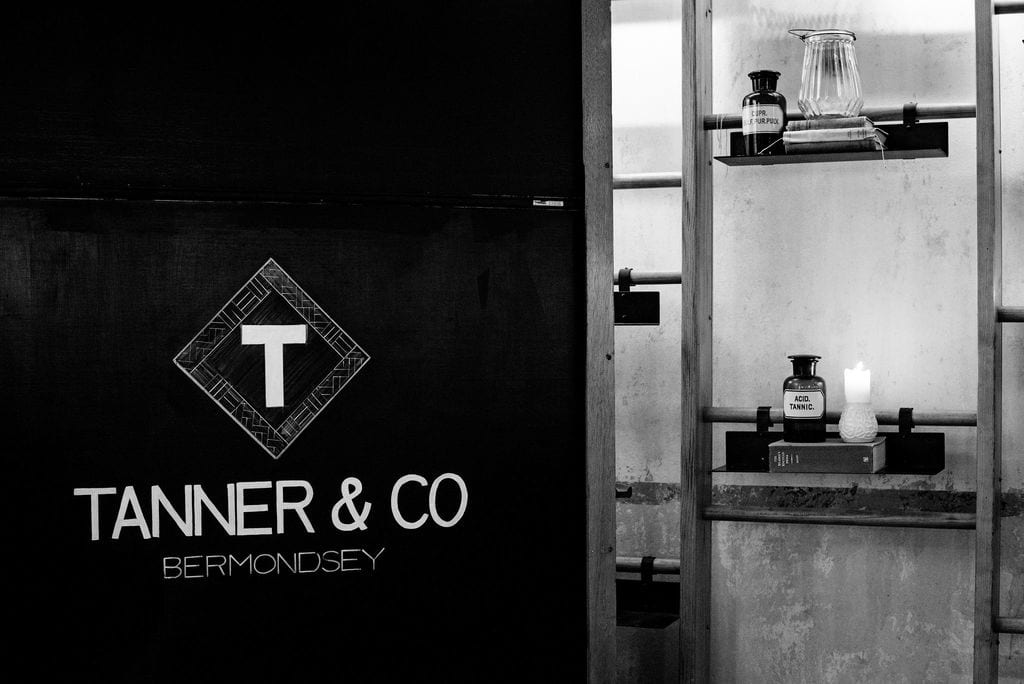 1. winter wedding weather
One thing is for sure with a winter wedding it will be cold! Whether you're marrying in the middle of New York on a Winter's day or in the Middle of Liverpool it's going to be cold and let's face it probably wet!
So here we have some tips on keeping you, your bridesmaids and guests warm. You're bound to be having some winter pictures outside, especially if it's nice and snowy.
So maybe consider wearing boots for your wedding shoes. Think about a jacket for you and your bridesmaids. Or go one better and consider a cape. We are absolutely loving wedding capes! Then, we are of course going to suggest a leather or denim jacket to rock your wedding outfit.
Wintertime can be notorious for bad weather! This can be in the form of torrential rain, heavy snowfall, freezing fog and ice. So plan for the worst and expect the best is what we say. You can't predict the weather and neither can we otherwise we would be millionaires!
Any photographer will tell you that the bright blue sky is their worst nightmare (but a brides dream). It casts shadows on faces and makes everyone squint so it doesn't make for good photos. Also, the winter sun is a lot harsher than the summer sun as the sun sets lower in the sky. In all honesty, you want a semi-cloudy day with no rain. That really is the perfect wedding day weather. But we don't always get what we want! So make sure your venue has some cool inside spaces to get some great wedding photos.
If the weather is naff then we say embrace it. Raining, just say ah well, grab that umbrella and go and have some fun! You have of course booked an amazing photographer (and we recommend you do). So they will be able to capture the most stunning winter wedding photos. Whether it's raining, snowing, icy or just that perfect weather day!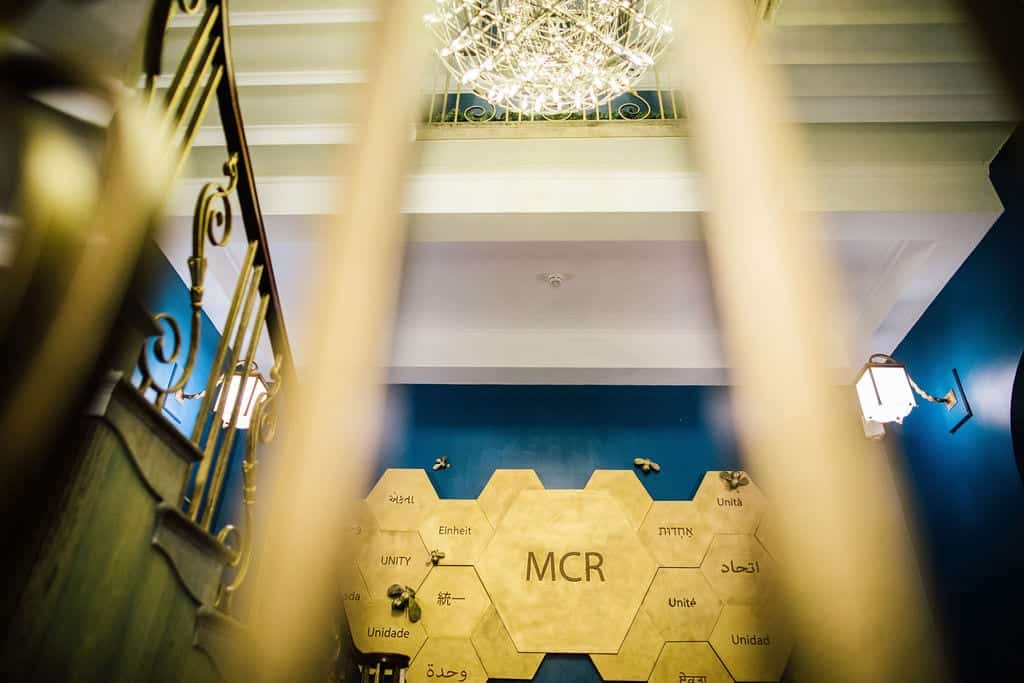 2. winter wedding venue
First things first. This goes without saying, that choosing your venue is at the top of your list. It will and should be the first thing you need to do. 
For whichever season you choose to get married in, your venue is going to set the scene. When the invites go out it will give your guests a little glimpse into the style and theme of your wedding. 
Have a checklist
Have a checklist and see how they match up to your must-haves. Some venues are suited more to spring or summer weddings. Then there are some venues that are perfect for a winter wedding. So make sure you go with your checklist and see how they match up! You are going to be dazzled by the endless list of venues! Tick off the likes and and dislikes make sure it's perfect for your winter wedding. We have a great blog on essential questions to ask your venue.
Sticking to one venue
We think this is one of the most exciting parts of wedding planning. Also, for some it can become stressful or overwhelming! With so many choices and packages it can be hard to pick the one! For a winter wedding if not having a church wedding we would suggest having it all in one venue. it is easier for your guests with the cold and winter travel. 
Check out the venue's heating does it have plenty to keep your guests warm? Make sure the venue has onsite accommodation or plenty of accommodation nearby.
Consider the effects of the holidays
If you are considering getting married in December bear in mind hotels get booked months in advance. This is due to the festive parties and people going away for long weekends of Christmas shopping in the city. Book early and let your guests know well in advance.
Also, the venue may be dressesed with festive decor. If yu don't want this in your photos look at other winter months than decemeber.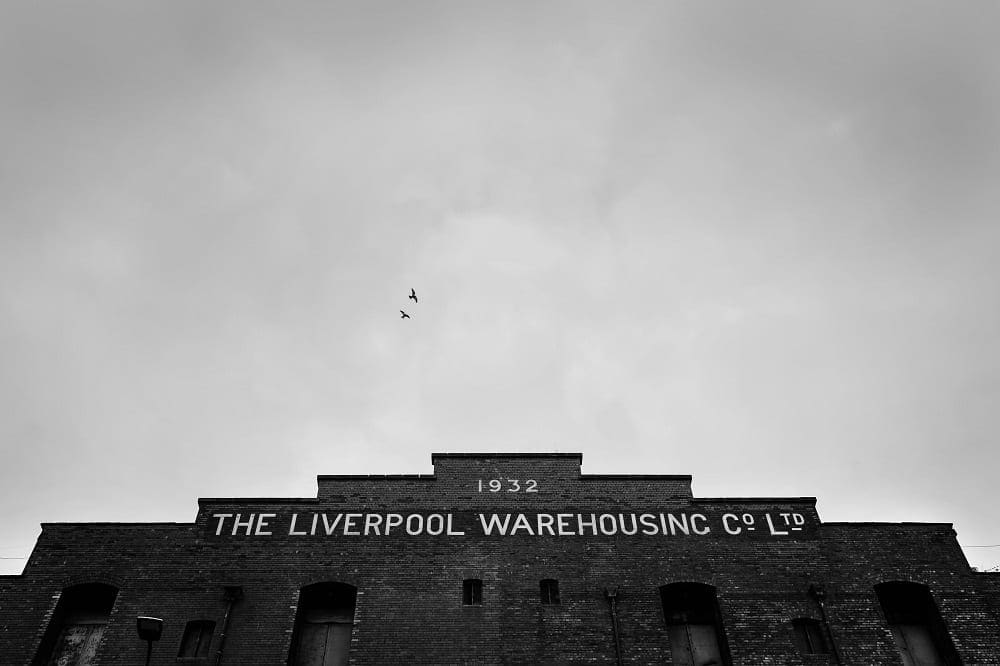 3. Winter wedding photography
Fingers crossed you have some dry weather. When out and about having your couple shots take someone with you to hold a large blanket so you can keep wrapped up. If you're moving around or take a hot water bottle which can be put down in between photos. Hot drinks would come in handy too!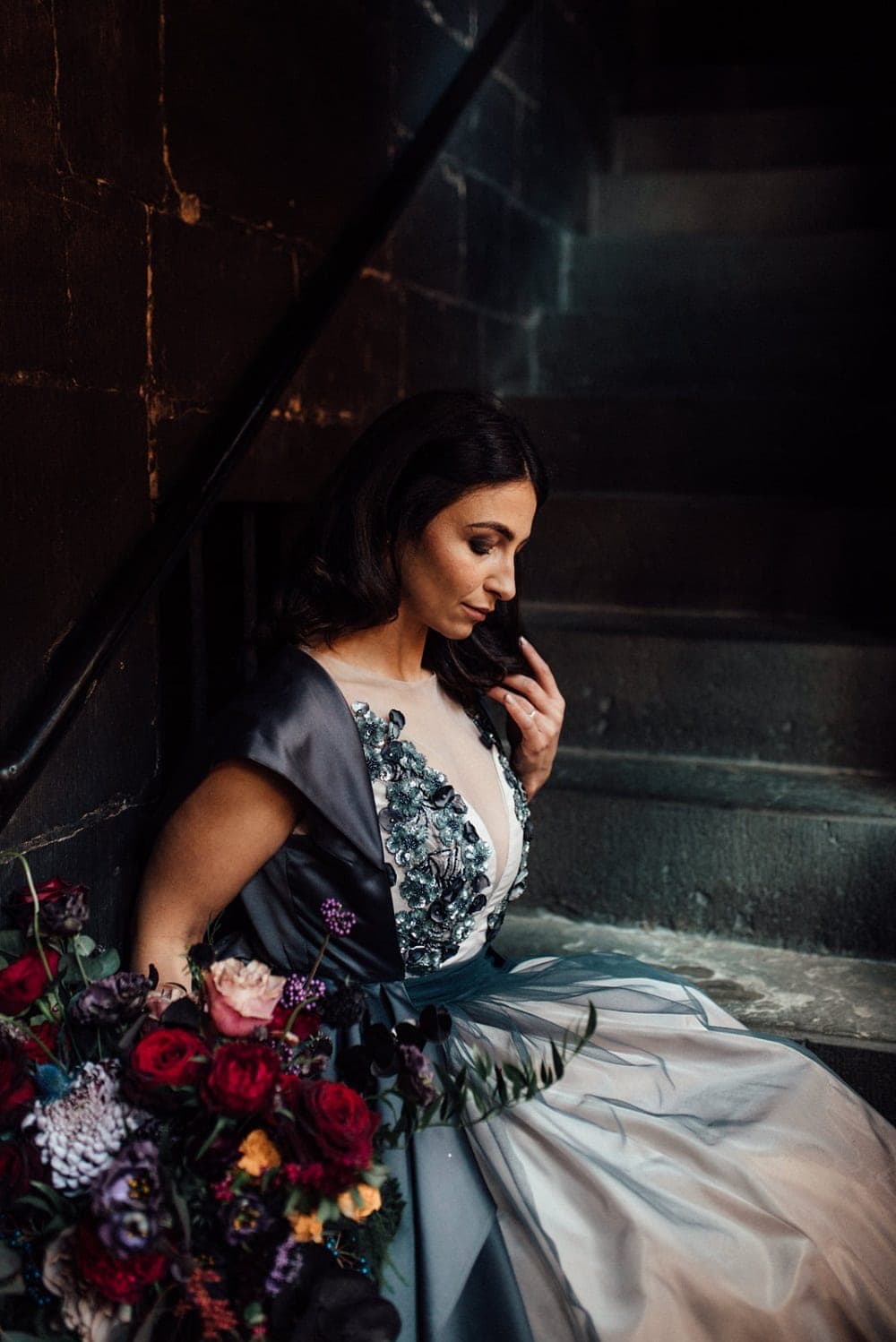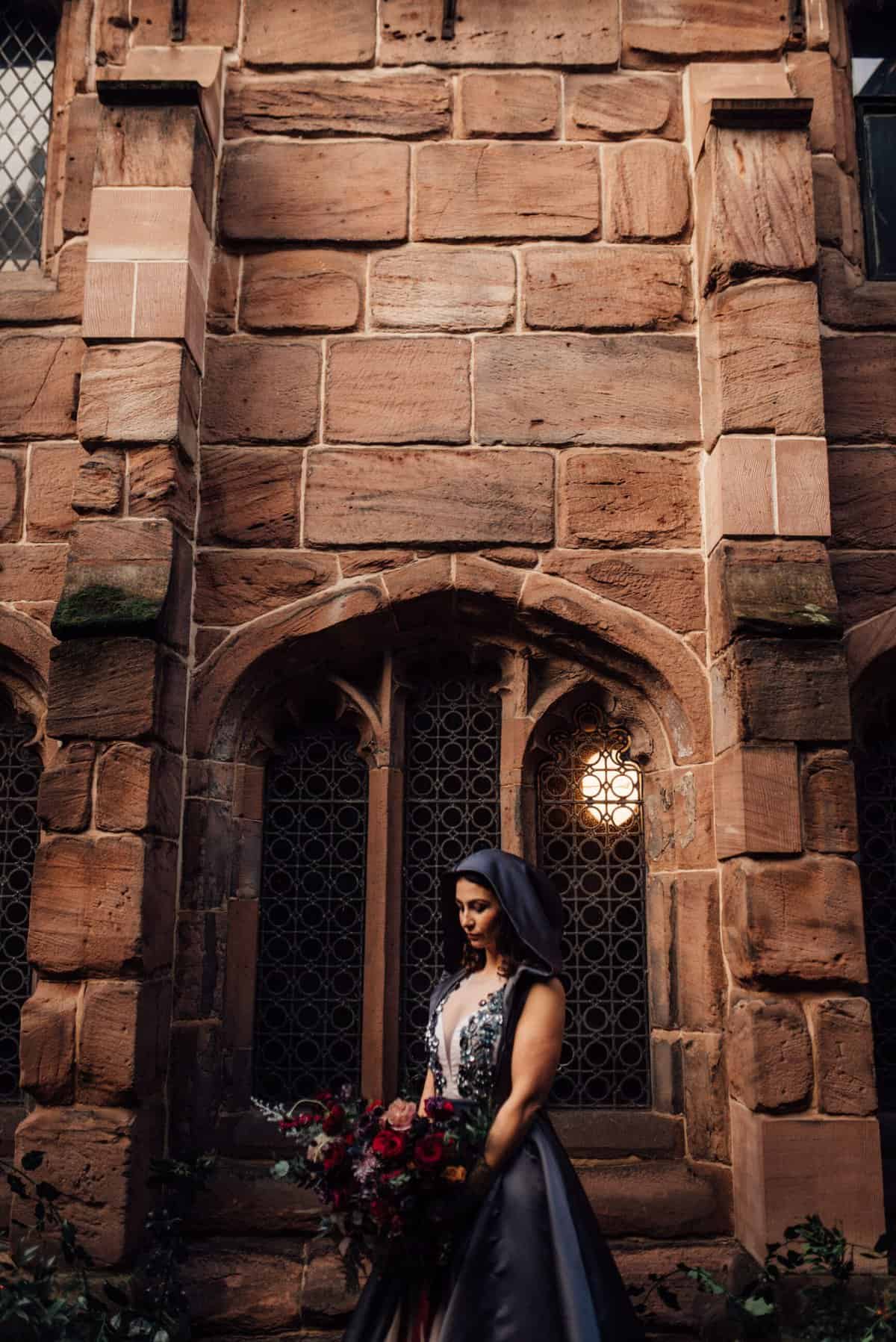 This blog is all about how to plan a winter wedding
4. Winter Wedding Styling
Ok! you've already been pinning the best winter styling ideas on pinterest. You've probably come to realize there is so many out there!
But hold on! Have you considered what your venue looks like in winter? What we mean is from November right through to end of December the dreaded 'C' word decorations are everywhere!
So, if you plan on getting married in these winter months go and speak to your venue. Better still go and have a look at the venue at this time of year so you can see how they decorate it. Ask them if they decorate it the same way every year, this will help to give you an idea. If you're getting married January onward you will more than likely be okay.
lighting
lighting is probably the most important styling factor when planning a winter wedding. The days draw in so much earlier. It can be from 3/4pm depending on the time of year. This means no natural light most of the time the bright venue lights are just not going to cut it! Not for a beautiful romantic wedding day. 
We're huge fans of candle light! We think there is nothing more romantic than a ceremony by candle light, followed by a wonderful candlelight wedding breakfast. It will add something so special to your wedding. winter weddings are perfect for this with the loss of daylight so early on in the day. your wedding will be the most romantic warm winter wedding ever! 
If you can't have candles or real flames at your venue then do not worry! There are so many options to add that romantic twinkle. Fairy lights are the perfect option. Hanging above, all around and the more the better, right! Go for a warm light for a lovely glow! White bulbs will give a Christmas decoration feel!
Then you have up lighters. These are perfect for showing features at the venue, perfect mood lighting or to add color to the room. 
Then our fave are Edison bulbs! These add a stunning vintage warm glow to any space!
5. COLOR PALETTE 
Winter is the perfect time to get bold with your color choices. You can go dark and moody, with blacks and deep berry colors. Or jewel tones mixed with coppers is the perfect winter palette.
The beauty of winter though is you can also keep it light and airy, with a winter whites color palette. or one of my faves dusky blues. Be brave, have fun and work with your venue! If you are looking for more winter colour palette inspo head to the blog now.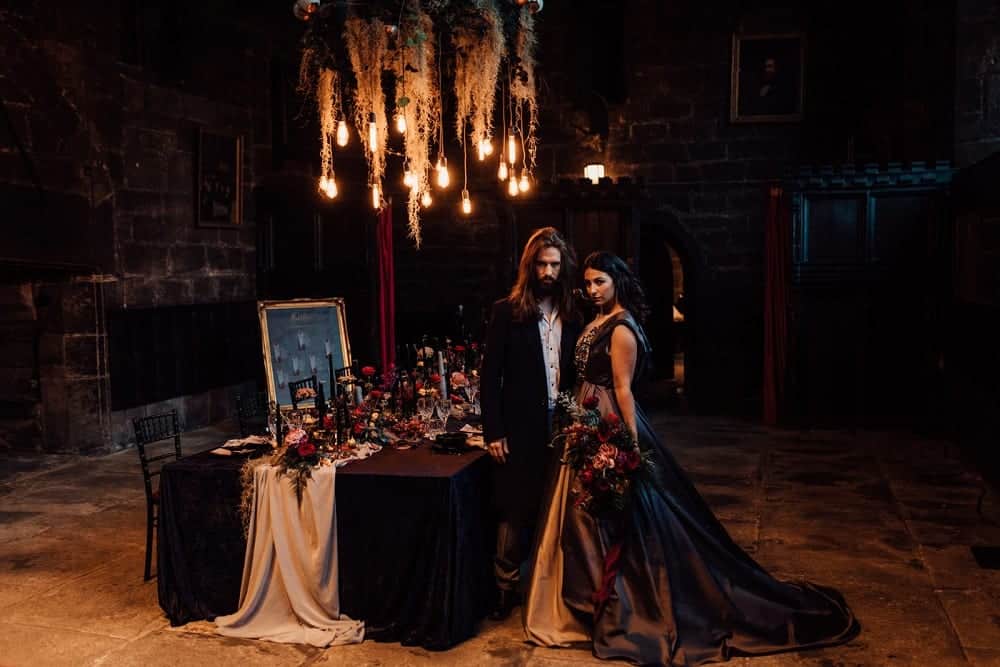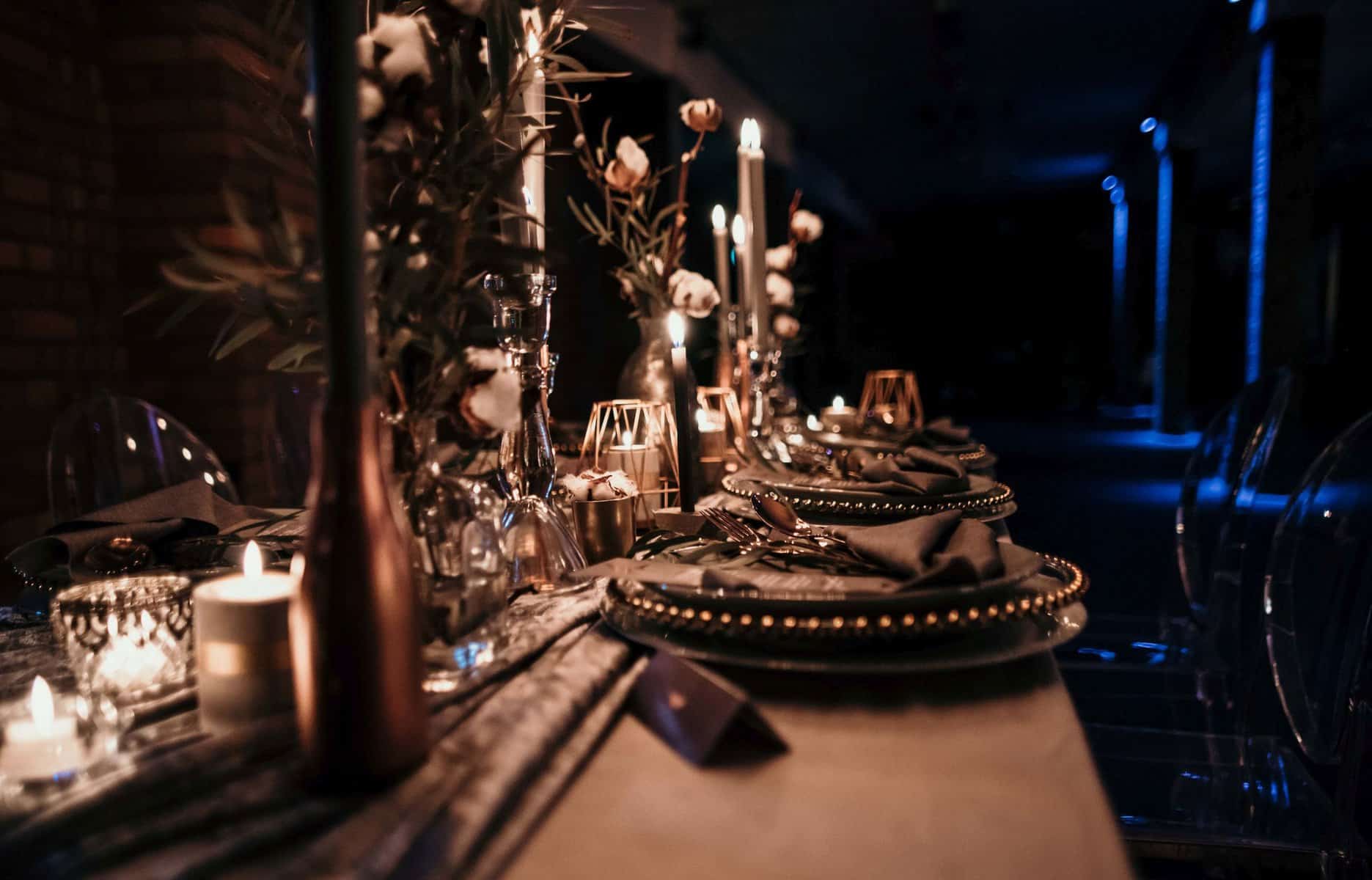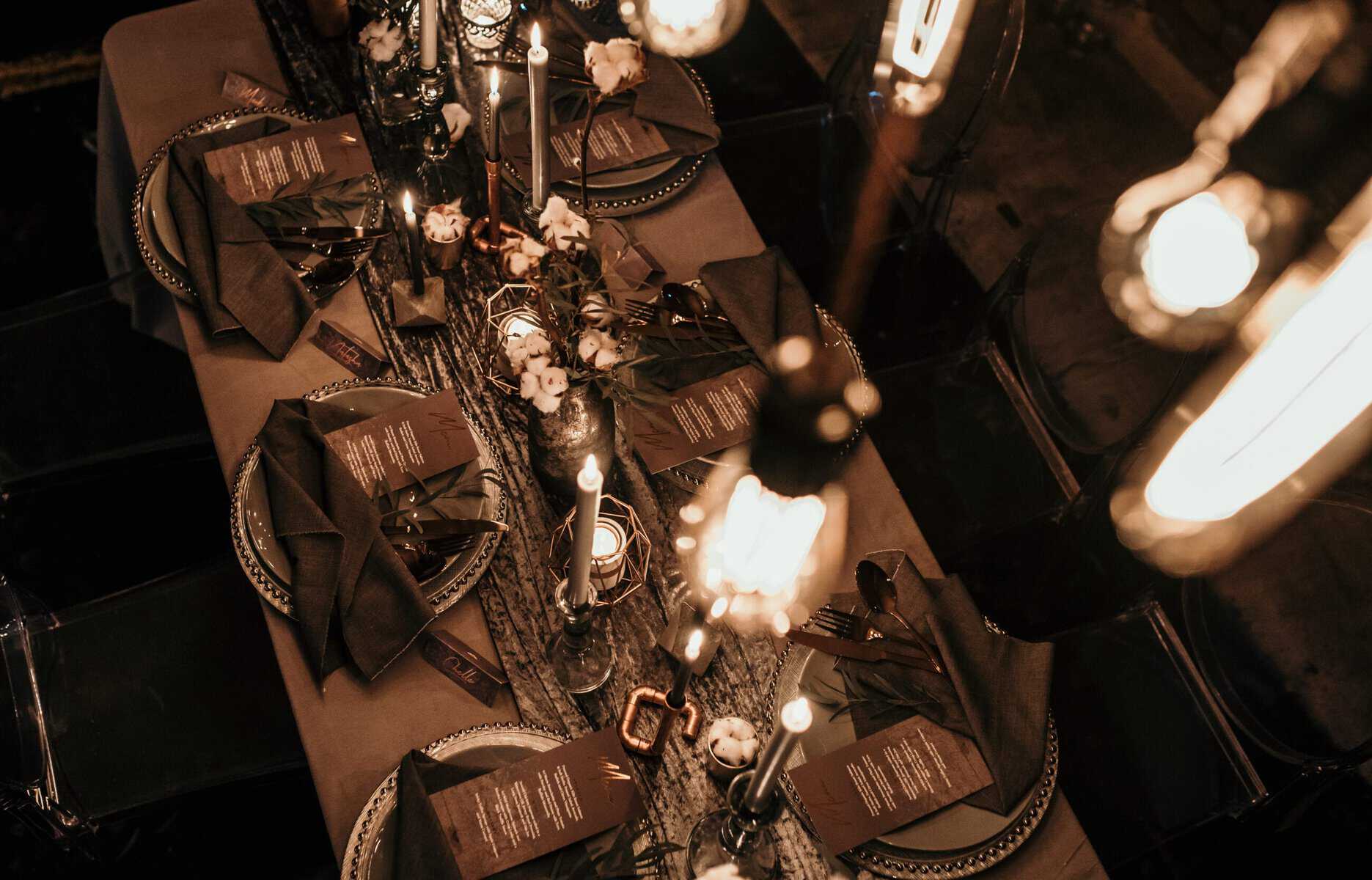 6. Winter Wedding Flowers
We can see you worrying that if you do have a winter wedding you won't have amazing flowers. Well, we're here to tell you there are so many gorgeous seasonal flowers in winter. It just all depends on what you want and if having lots of florals is important to you. Head to our winter flower blog for the full winter flower guide. 
Alternative bouquet
Of course, you have the option to go for something completely alternative to flowers. We have a fab supplier on our directory Paper Seed Floristry. She makes paper bouquet's that are out of this world! To be honest we've had to question a few times if they are real flowers! 
There is also the option of going with dried flowers and grasses and adding something else like feathers. They can look super stylish and could potentially be a keepsake. Or can be pulled apart and displayed in a vase afterwards.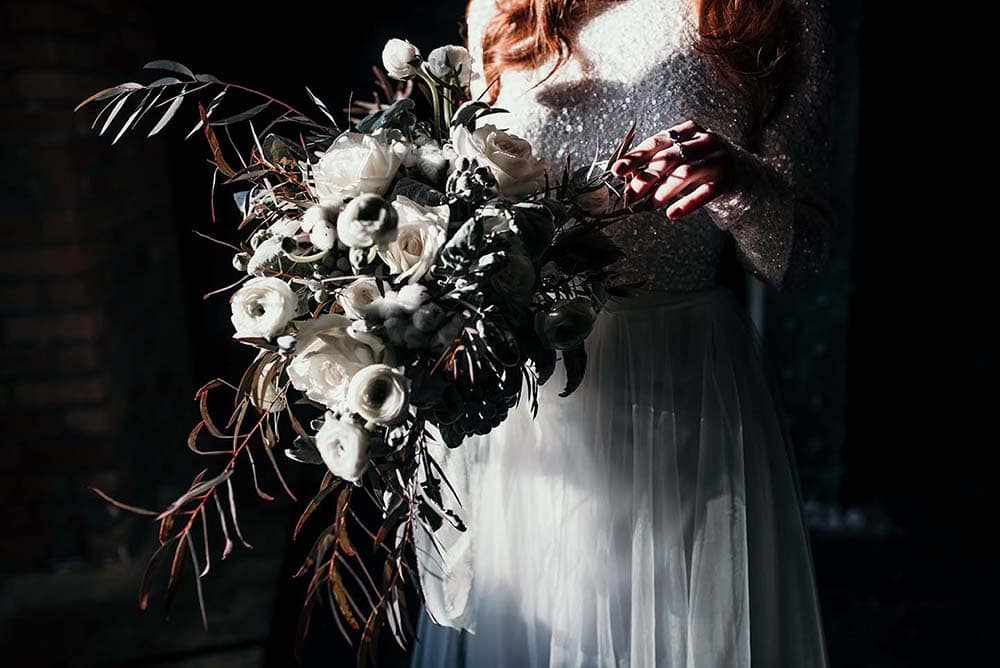 Planning a winter wedding 
Well, obviously this is said for any wedding happening in any season. But with a winter wedding, there is going to have to be a little more planning involved. as you think about things you need to 'plan just in case' for. If you have hired a wedding planner. then we suggest you just sit back and enjoy the lead up to your wedding. they will have it all in hand, right down to the final detail. Michelle our in house planner is always happy to chat through your winter wedding worries! 
But if you don't have a planner fear not you've got this! just write down a timing plan from the moment you get up to the time you are getting married. It would be a good idea to allow some extra travel time to your venue in case there has been a heavy snowfall or ice. Don't stress if you do wake up to this. you have already planned extra time. so just check on your timings and have a relaxing morning getting ready. knowing you have it all covered. If you are staying in your venue or within walking distance then bonus! 
Allow Extra Travel Time

 
Of course, you want to be 'traditionally late'. But do you want to be 2 hours late? No, we didn't think so! Well, maybe Zoey would be she will always be the first to admit she is always late. Chelle on the other hand is always early, in fact, her wedding started 10 minutes early because everything ran on time. 
If you're not staying at your wedding venue or quite close. Then bear in mind your travel time and add a bit on. Just in case you wake up to that wonderful winter stuff! We don't often get called snow! The last thing you want is to be any later than around 10/15 minutes to your wedding. If you are having a civil wedding the registrars will not wait! As they will more than likely have another few weddings after yours. Also, just a note! If you plan on a late afternoon wedding you have to be legally married in the UK before 6 pm.
Get Wedding Insurance
This is going to be a huge consideration, but for us it's a no brainer. We think with the current dreaded 'C' word that has loomed around for months now. and we don't mean Christmas! Wedding insurance has been so damn hard to get hold of. and if you can get it it's pretty expensive. i know lots of you will be thinking what's the point? But there really is a point. it may not cover you for any act of god, but it will cover you for so much more. It really is that extra piece of mind. knowing that if your dress company or venue goes bust you're covered! 
Daylight timings
This is going to be a big consideration when planning your wedding. Winter sunset times are around 4 pm in the UK. You will need to make note of this one as it's going to be really important. You will need to consider what time you want to get married. Because daylight starts to disappear from around 3.30 pm/4 pm. Depending on the level of cloud and sunset being around 4 pm. 
So if you're going to have an afternoon wedding. Chances are by the time you get to the reception (if you're getting married in two places). You're going to be pretty much plunged into darkness. 
So maybe consider getting married earlier in the day. Maybe around 1 pm so you will have some daylight for some photos. If you're not really fussed about this then we think it would be super romantic to do things a bit different. You could have a 3 pm ceremony and then go into cocktail hour as the sunsets. Just to shake things up a bit you could do a first look before the ceremony and grab your photos then. This will then give you all evening with your guests. To have a truly romantic and personal wedding.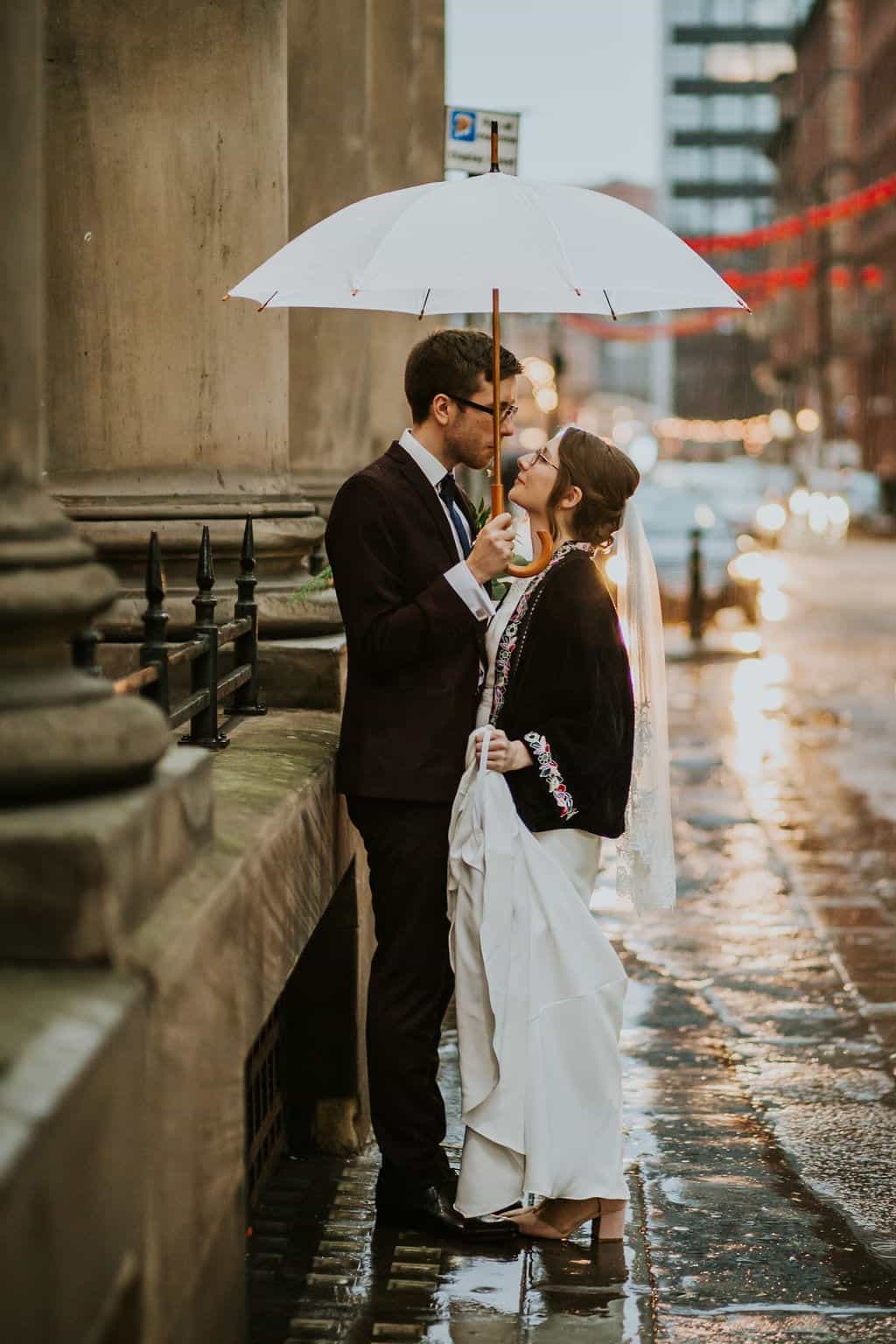 Maddie Farris Photography
Winter wedding food & drink
Think drinks! reception drinks are usually given at a wedding. they are mostly either champagne and beers or possibly cocktails. We think winter drinks are an absolute must have for your reception drinks. These will not only keep you and your guests warm. you can make them fun for little ones if you have them. You can have something like a hot chocolate station. to pimp your hot chocolate adding a baileys for the adults. or a nice mulled wine or cider would go down a treat!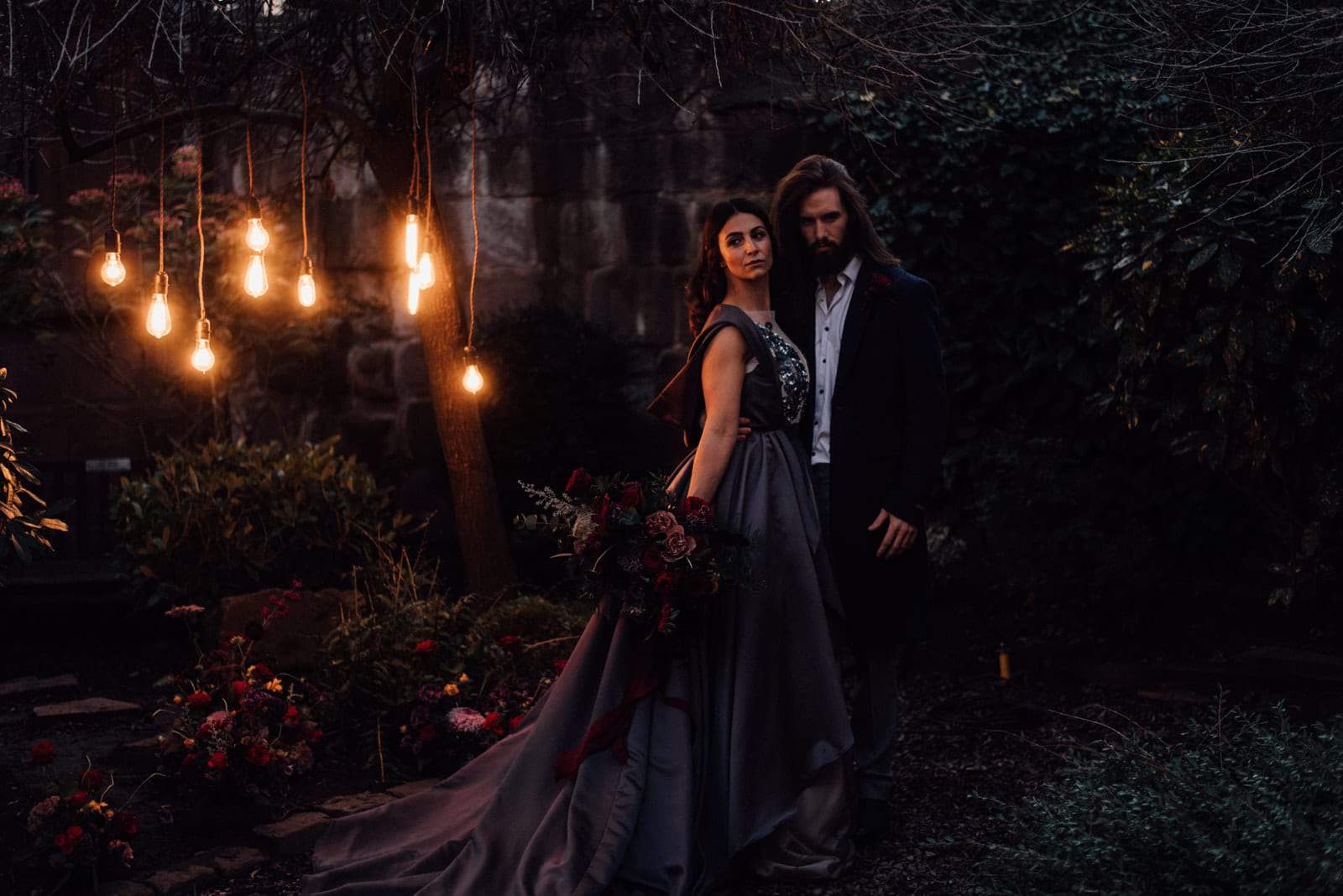 how to plan a winter wedding
Well, we have thrown all the information at you, haven't we! We hope you found this blog useful? Do let us know in the comments.
the main thing with a winter wedding is planning for the worse while hoping for the best! working with the season when it comes to flowers and style. Making sure you pick a venue right for you that works in winter! Most of all, have fun and an undoubtedly you wedding day!
Set on that winter wedding? want some more inspiration? Or do you just love scrolling real wedding inspiration! Either way head to our real wedding winter wedding blogs below! you will not be disappointed!
more winter wedding blogs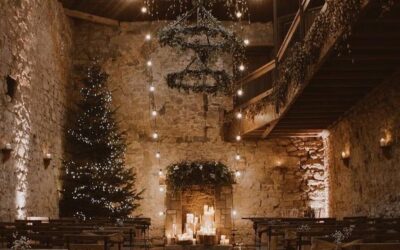 Winter weddings are romantic and cosy, and offer a unique opportunity to create a memorable...