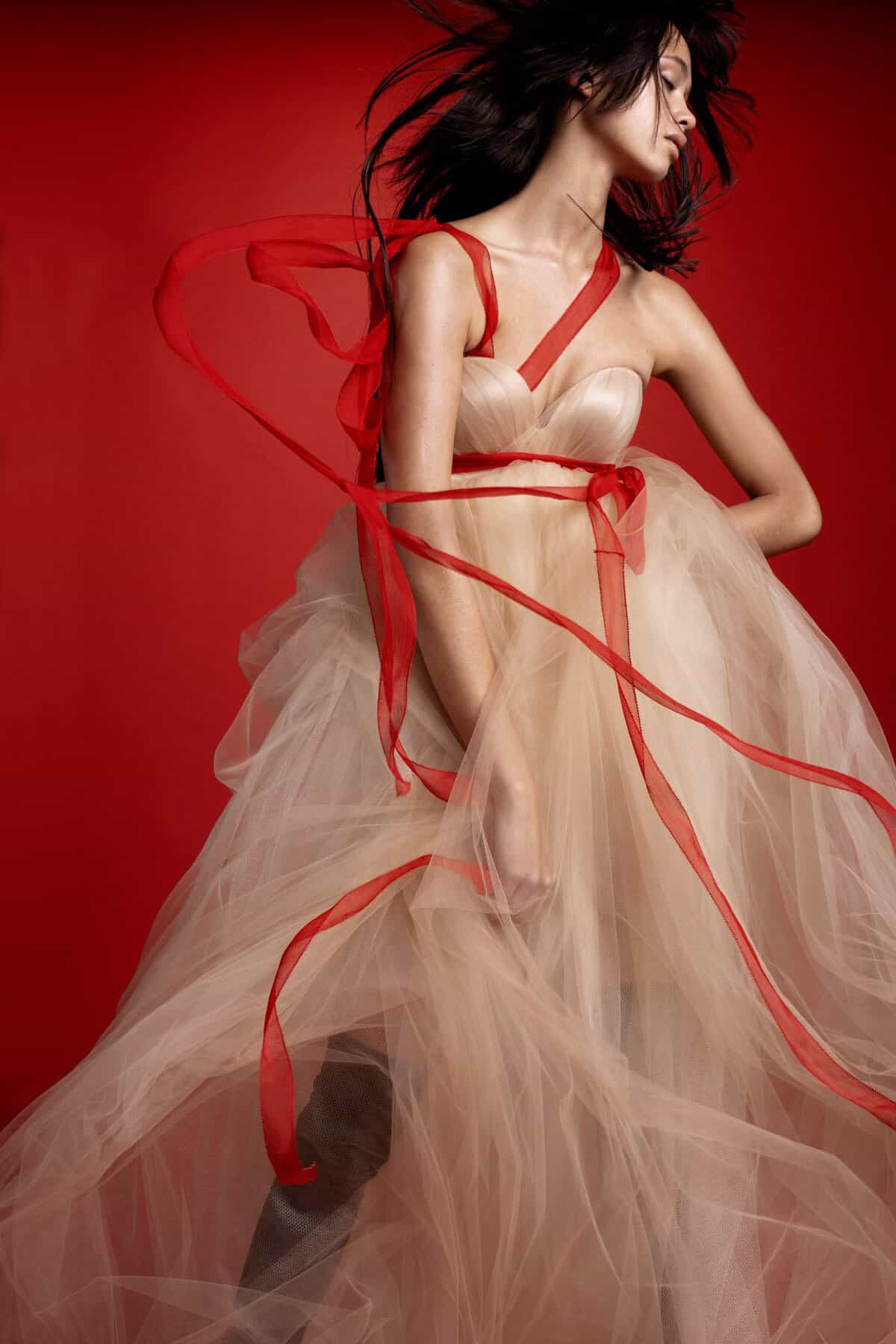 Wearing a red and gold wedding dress.
We believe nothing is off-limits when it comes to weddings. It should be about you as a couple and showcase your personality. White dresses are beautiful but if that is not you then forget white and be bold!
The beauty of a red and gold wedding dress is you can go bolder with red and hints of gold or a soft gold closer to nude with some smaller elements of red.
This means that no matter your skin tone or hair color you can find the red and gold dress to suit your style.
Now red and gold can come in many different shades. Gold looks amazing with red ideally closer to a plum red or deep orange-red rather than bright red.
We are committed to providing unbiased, credible reviews so you can choose with confidence. We may earn commissions on purchases made from visiting our partner stores. Please see our policy here. 
Our favourite red and gold wedding dress
1. Most romantic red and gold wedding dress
MARCHESA – EMBELLISHED TULLE & SILK ORGANZA DRESS
The dress has a classic design with an illusion neckline, cascading silk organza flowers.
3 dimensional stamped flowers that are strategically placed adding texture and romance.
It's the perfect gown for a modern bride wanting a bold but still romantic wedding dress. 
2. Fun red and gold wedding dress
We love this fun polka-dot red dress. Now the polka-dots are not gold but we feel they have a rose gold feel to them and just had to share.
Finished with romantic touches like ruffled sleeves and a nipped-in waist, you'll whisk your sweetheart off to wedded bliss in style.
3. Best red and gold cape wedding dress
ELIE SAAB – Silk Pleated Cape Dress
A lavish Elie Saab original with a back that'll give you major Queen B detail envy!
This Silk Pleated Cape Wedding Dress is the perfect gown for every bride looking to feel like royalty on her special day.
More alternative wedding blogs you will want to read
Looking for a nontraditional wedding venue? Gosh, when I think about the options available now for unique wedding venues compared to when I first started working in the wedding industry. You guys have got so many choices! Yes, choice is good but sometimes it can...
4. Best Plus size red and gold dress
Floral off-the-shoulder dress.
Floral off-the-shoulder wedding dress. With a red tulle, velvet roses and a gold lining from Armani silk.
It's will be perfect for any size or shape. The bodice and skirt design and the sleeve detail make it perfect for us curvier brides.
We think this would also make a lovely bridesmaid dress.
5. Best red and gold mermaid dress
Gu Ci Designs – Sexy Deep V neck Prom Dress Red Mermaid Trumpet Design with gold beads
Looking for a sexier style then this dress is for you.
We love the mermaid fit finished with gold luxury beading.
6. Best for the Boho bride
Gu Ci Designs – Star design red wedding dress
Perfect for a relaxed bohemian vibe wedding. Beautiful gold star detailing on the red maxi gives a celestial feel.
Modern and stylish while easy to wear make it perfect for an evening dress or for a festival, outdoor wedding.
7. Best fairy-tale
Shane Bridal – Vintage Red Evening Dress
This dress is the perfect mix of princess fairy tale wedding dress and bold beautiful red and gold!
If you want a bold statement colour but still feel like a princess this is the dress for you.
We a feeling some snow-white vibes here!
8. Best sequin red and gold dress
To Ta Dress USA – Wine Red Tulle Prom Sequined Dress
The sequin detail on this dress is beautiful, another one fit for a princess.
With gold and red layered tulle, it gives a romantic soft skirt that is still full and glamourous.
Shopping guide and FAQ
Accessorising a red and gold wedding dress
Depending on the style of dress you go for you can keep it simple or go all out princess style.
When it comes to accessories and jewellery I would definitely say stick with gold. Using silver or other metals may clash harshly with the gold in the dress.
We love a bridal cape and with the right dress, this would make the ultimate accessory for your bold red and gold dress.
Red and gold wedding dress meaning?
Red is the colour of love and romance, it is bold and passionate. Head here for red wedding dresses. 
Gold means luxury and extravagance. Pairing red and gold is the ultimate regal colour pallet.
Symbolising passion and luxury, showing you as a strong passionate and bold bride.
More Alternative Wedding & Fashion Blogs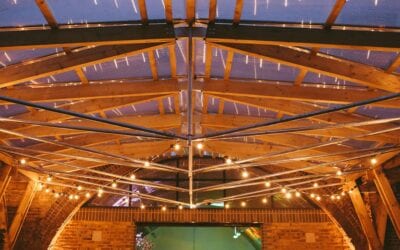 Looking for a nontraditional wedding venue? Gosh, when I think about the options available now for...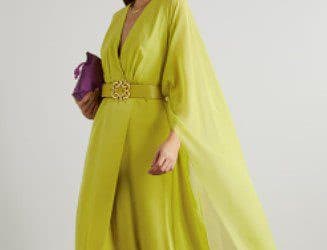 Written by: Last Updated: Bridal fashion has grown over the years and there are so many...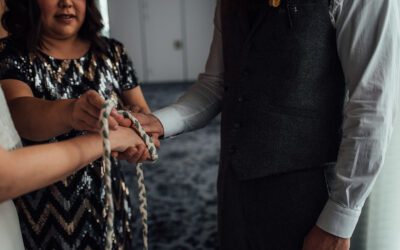 Written by: Last Updated: PAGAN WEDDING GUIDE Pagan weddings are becoming hugely popular and not...