Today we have the most adorable secret micro wedding of Amy & Jon. They were joined by their kids and the photographer, It was that Micro. These last twelve months have been so unsettling in the wedding world. We've gone from no weddings to small weddings, to a little bit bigger, back to nothing and then to start small again. 
But, we've seen that love wins and you can totally still get married. Amy & Jon told us 'we opted for a secret micro wedding after it had to be pushed back another year after COVID. It wasn't the south of France option but it still symbolised our 10 years together. It was beautiful in its own right."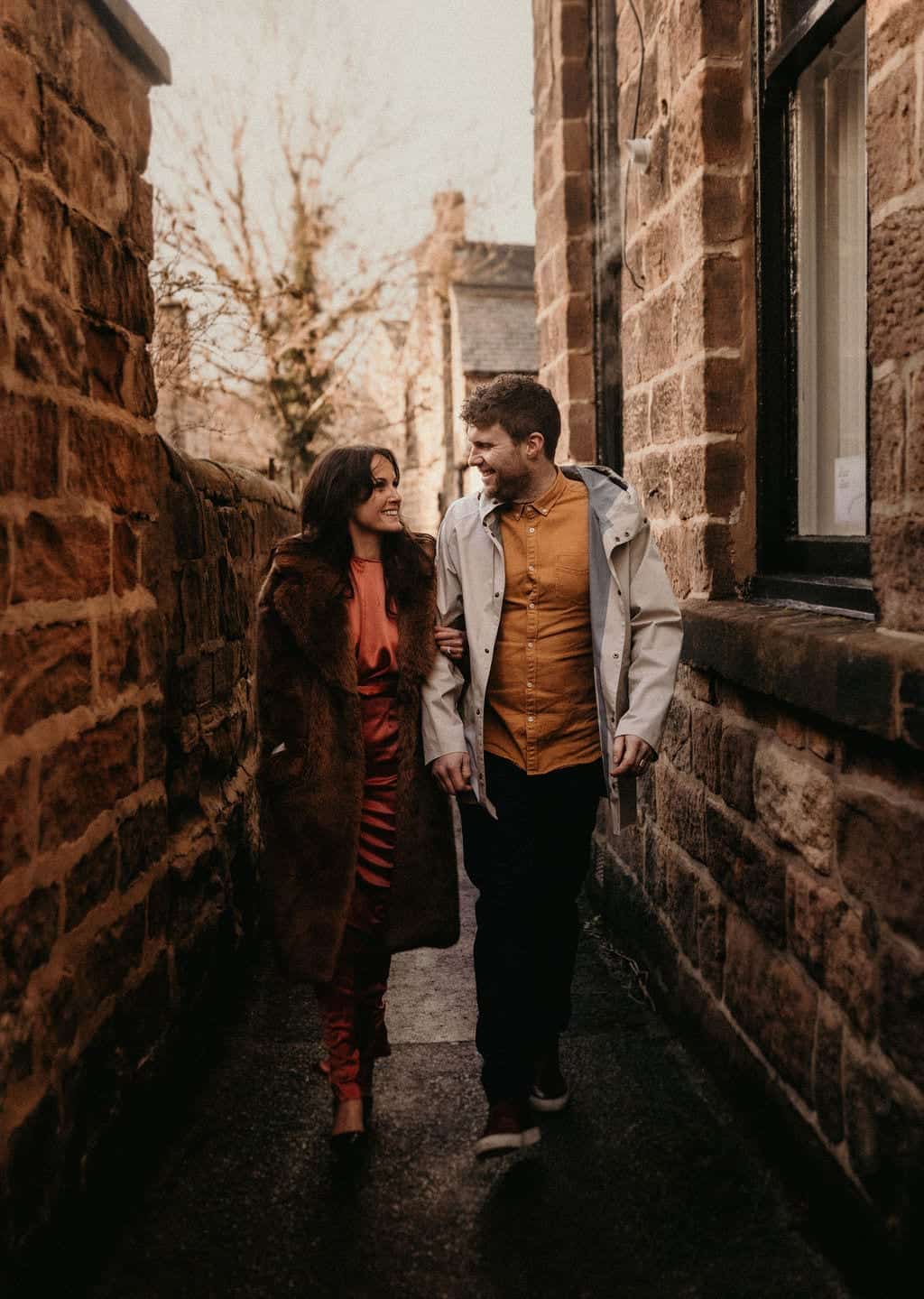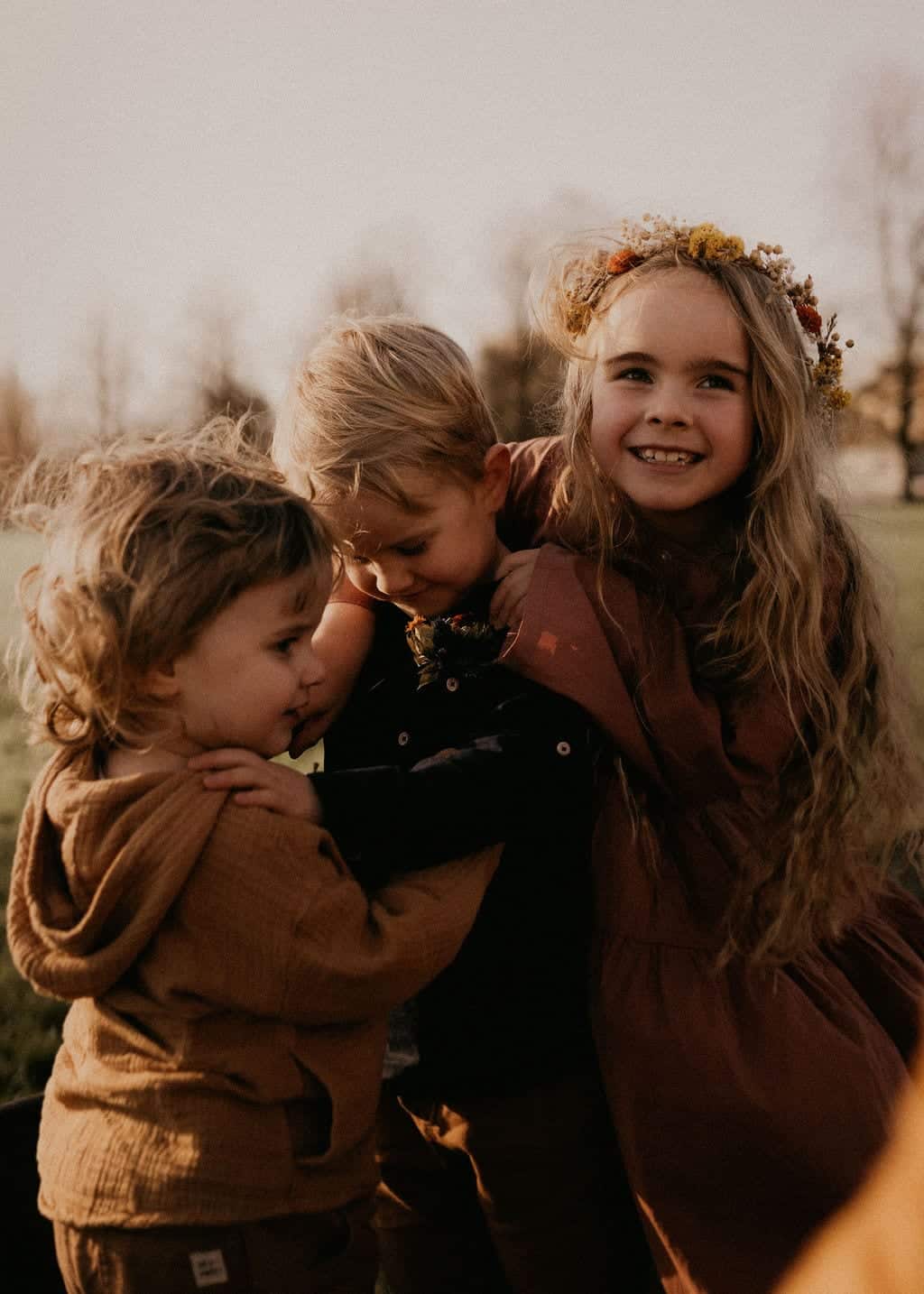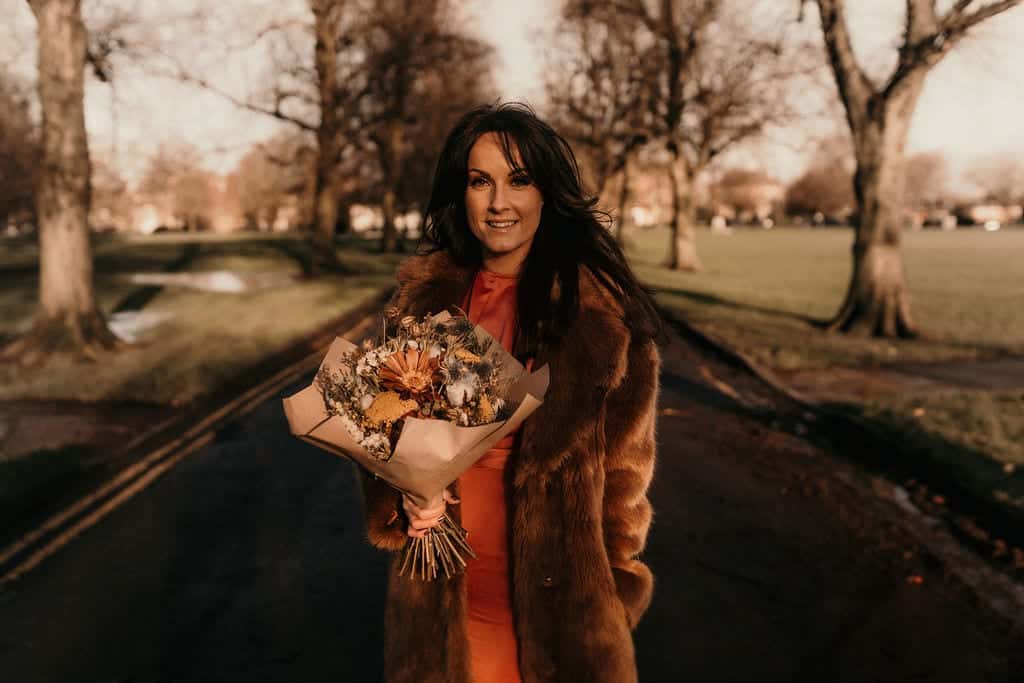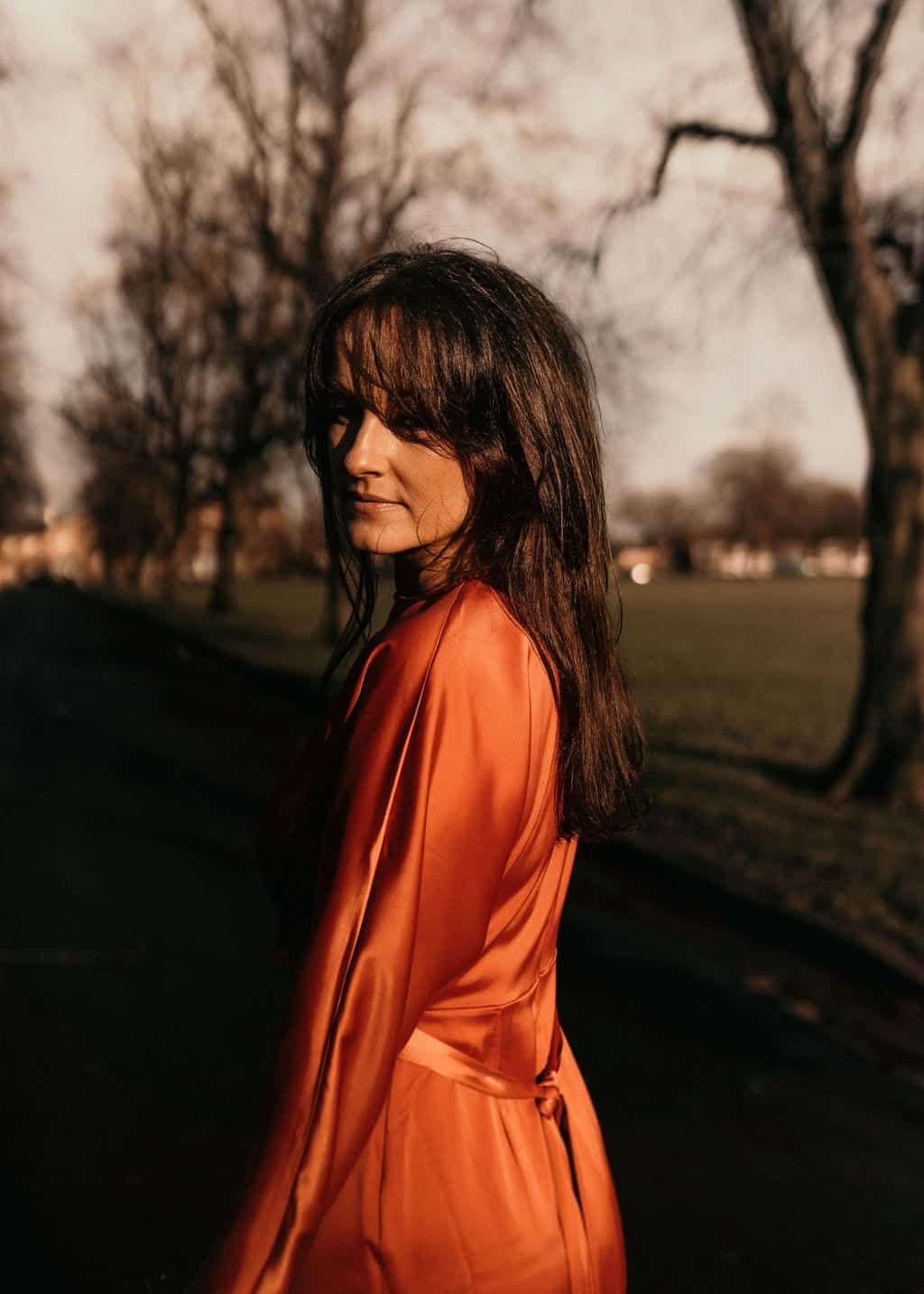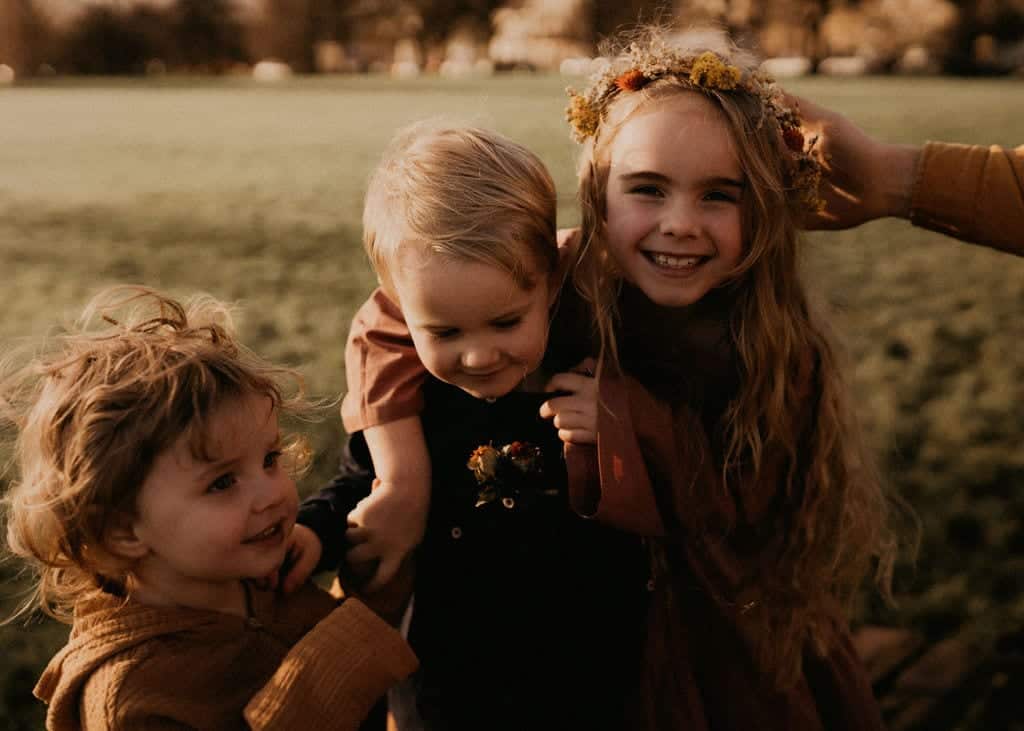 Where was the secret micro wedding?
Harrogate Bilton House, Registry Office – classic & quaint. Not another soul around the venue, it made it feel simple & special. Three guests only. Our children, Myla aged 7, Ruben aged 4, Georgie aged 2. They made the best bridesmaid & groomsmen.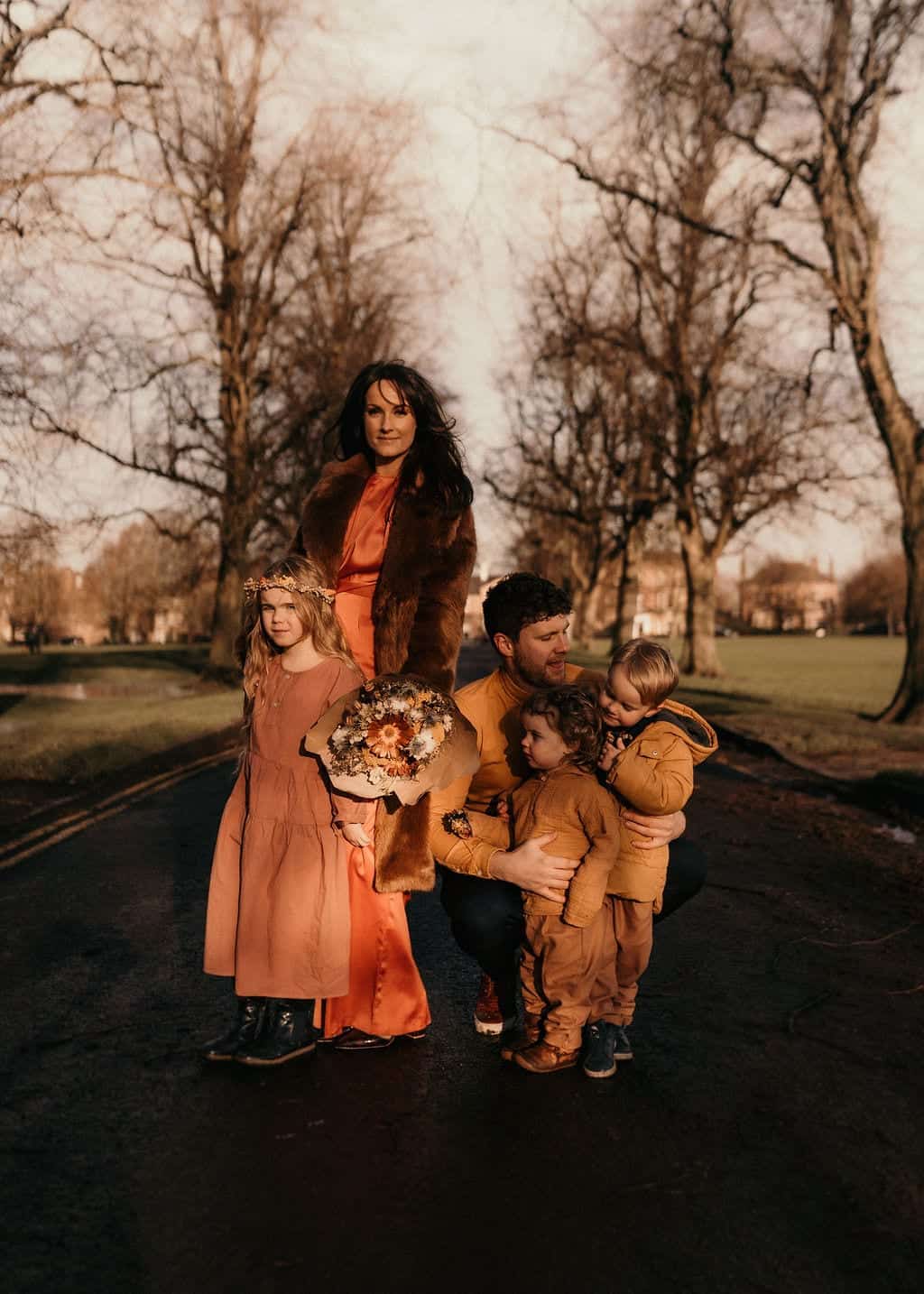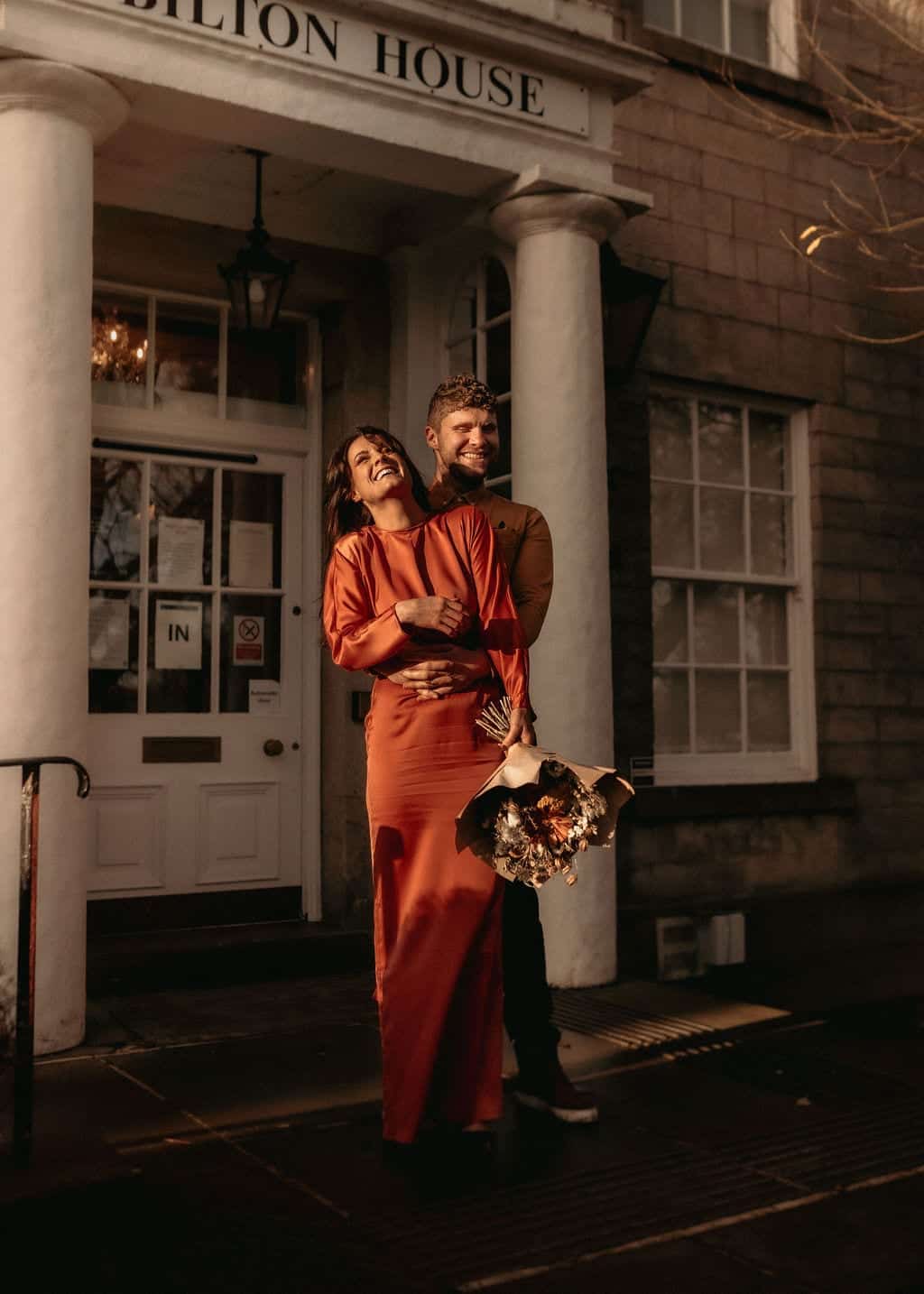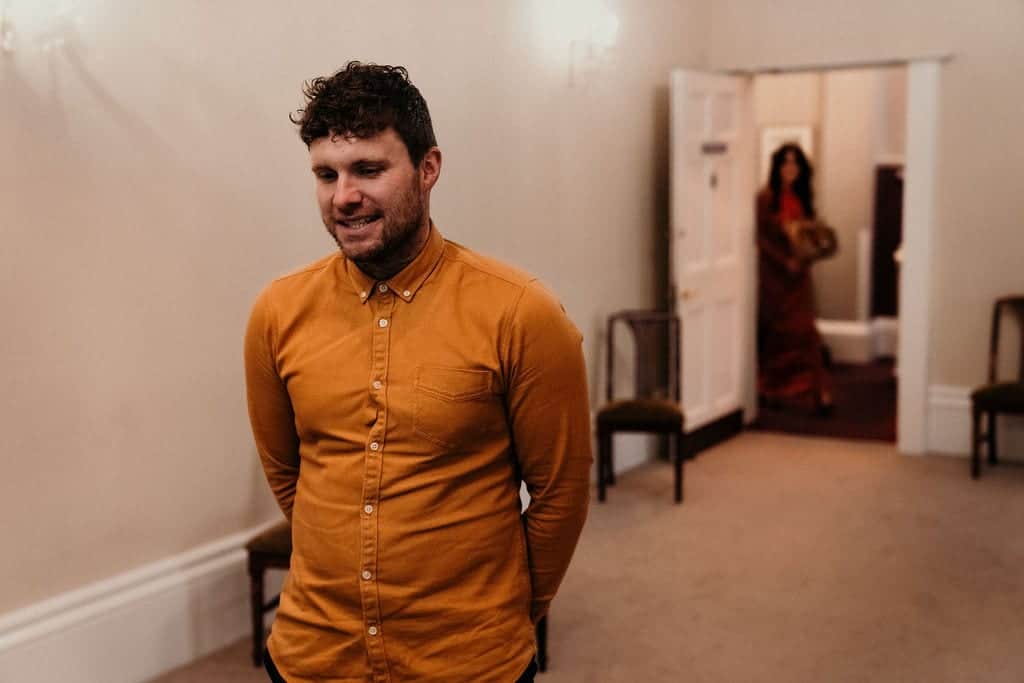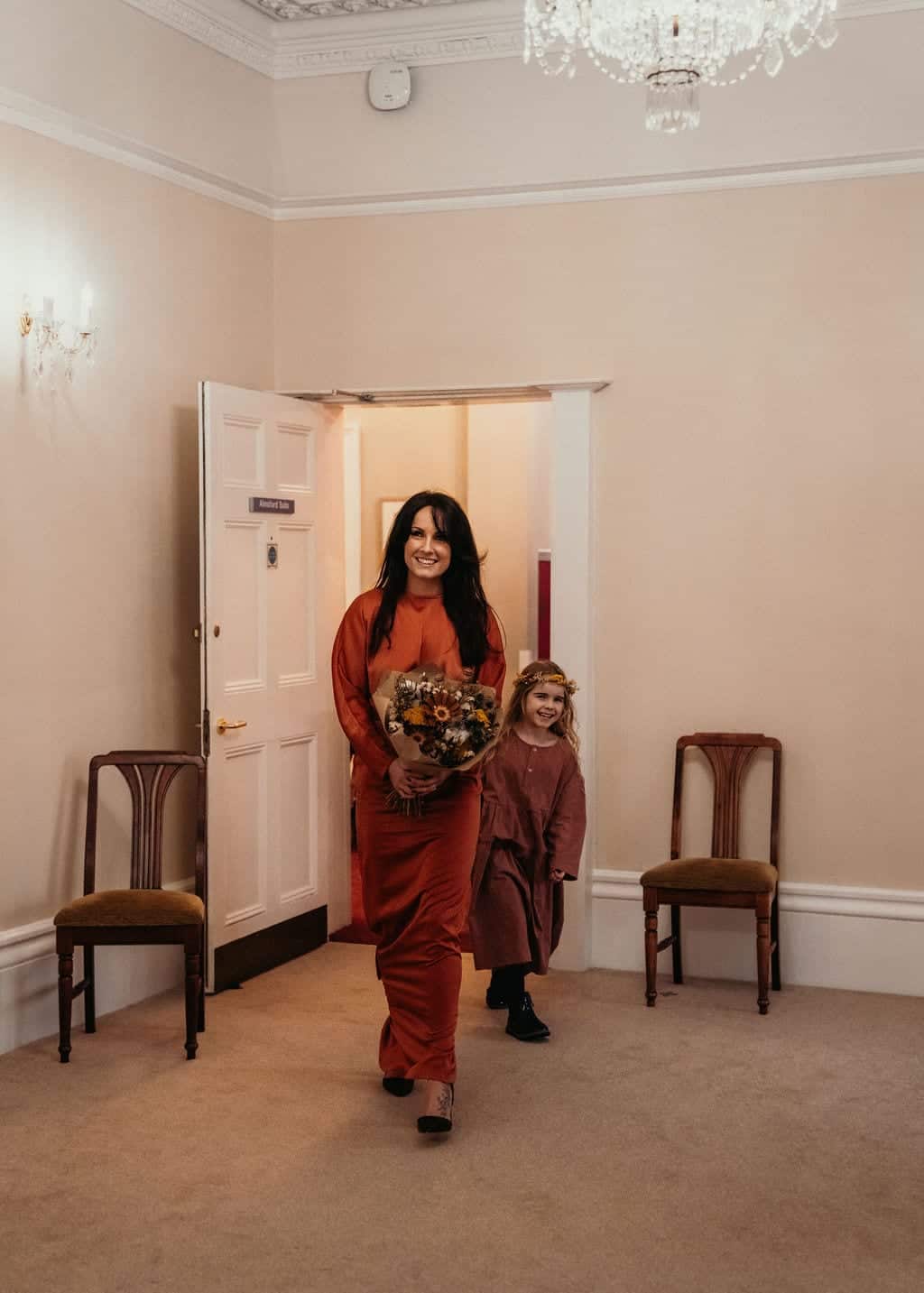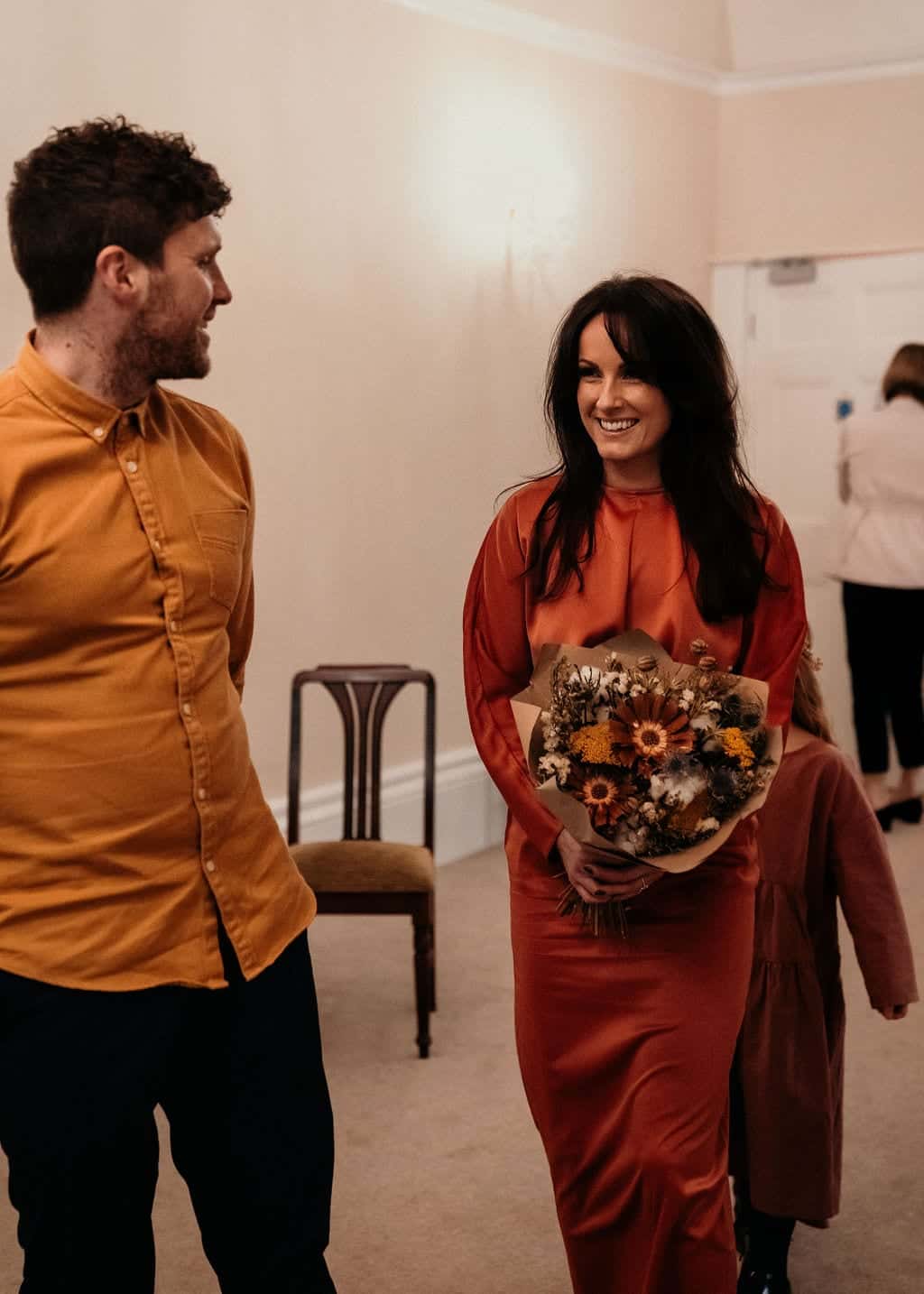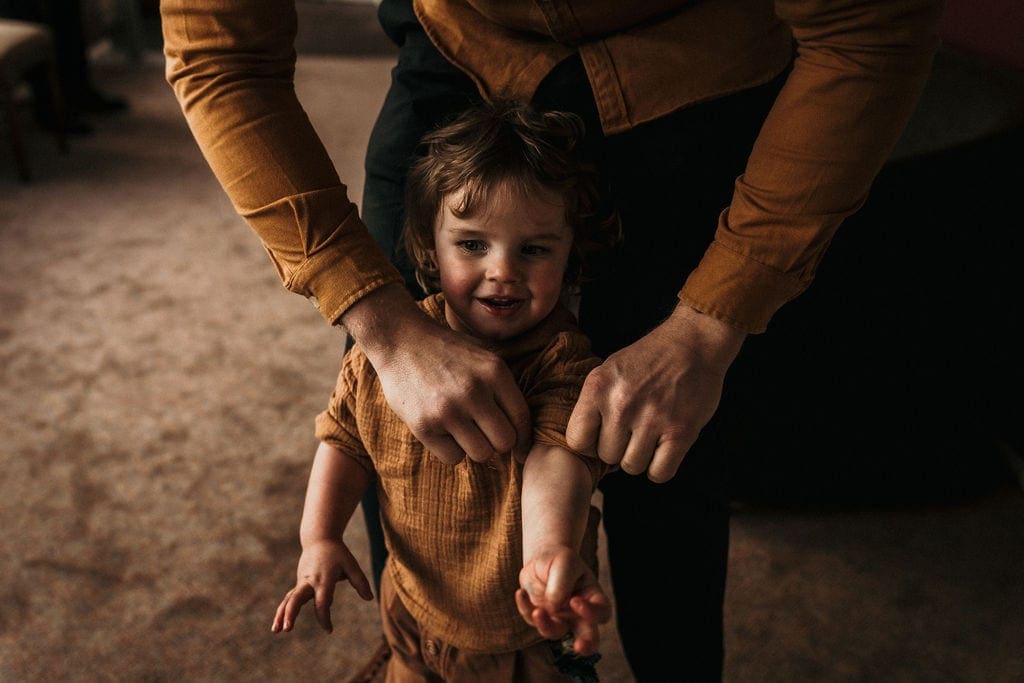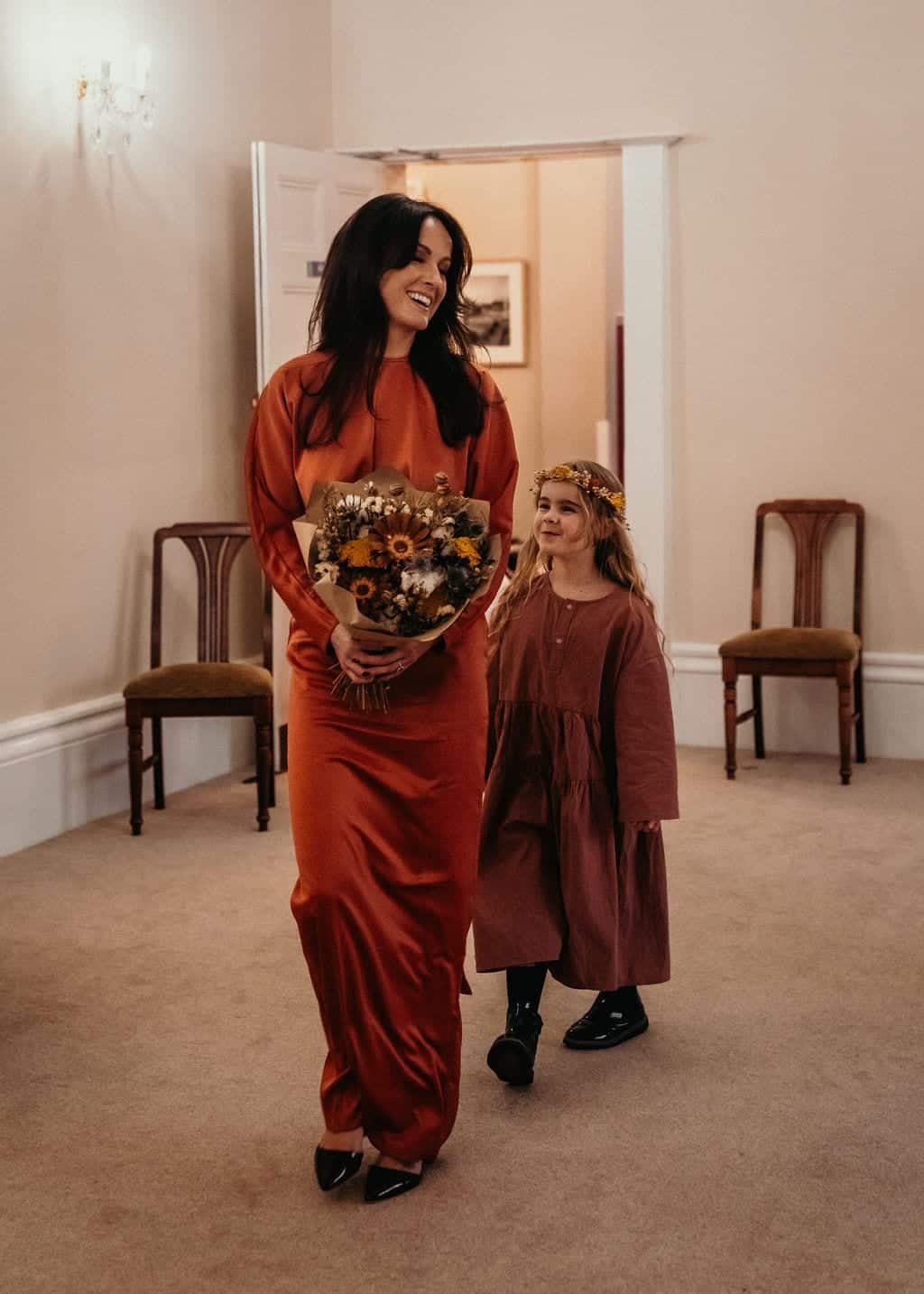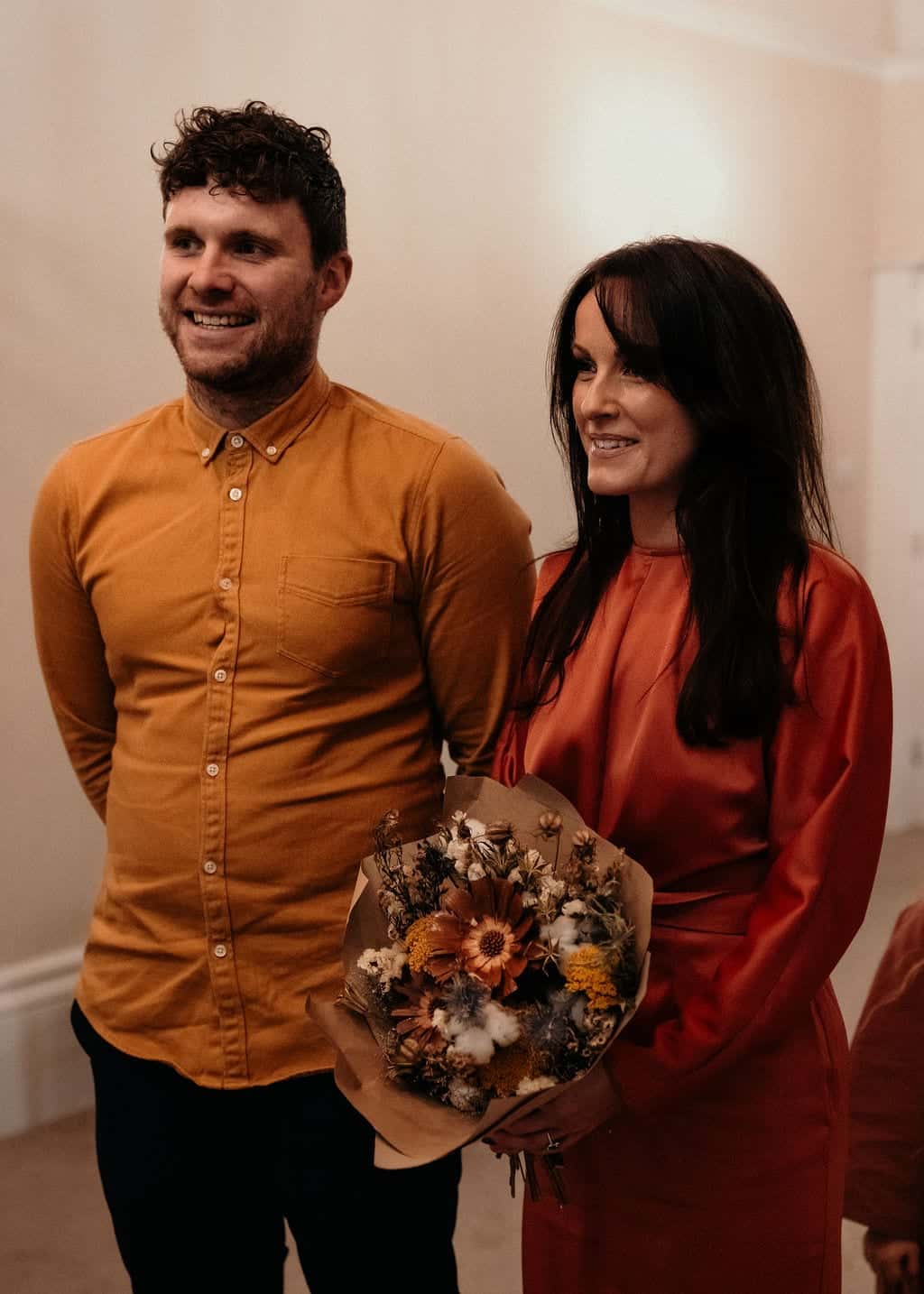 Amy wore High street clothing all around and a Jakke faux coat!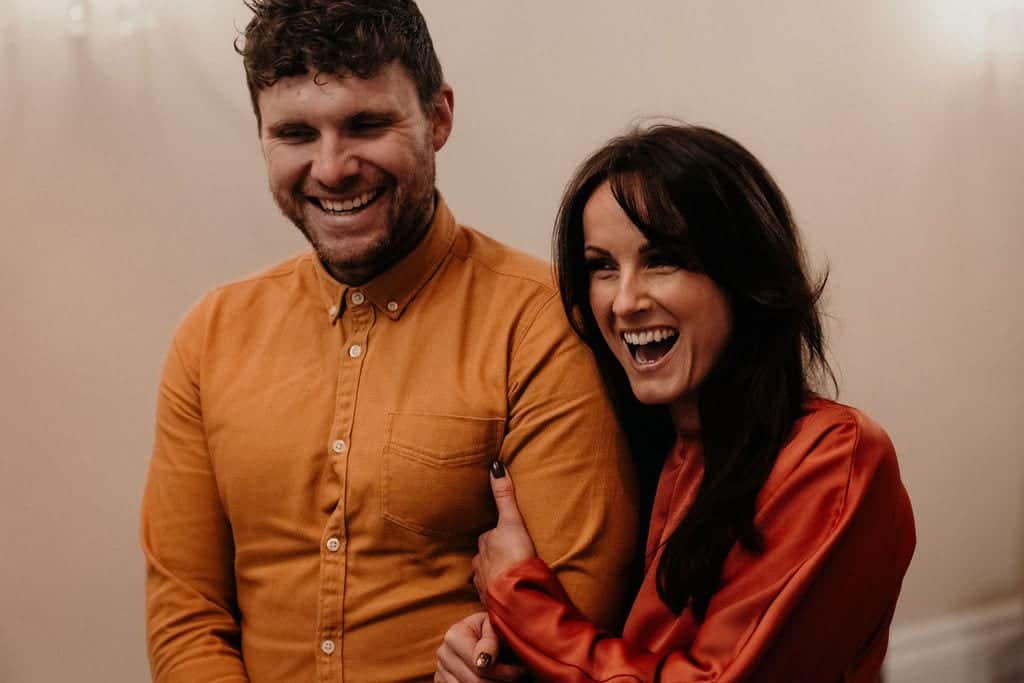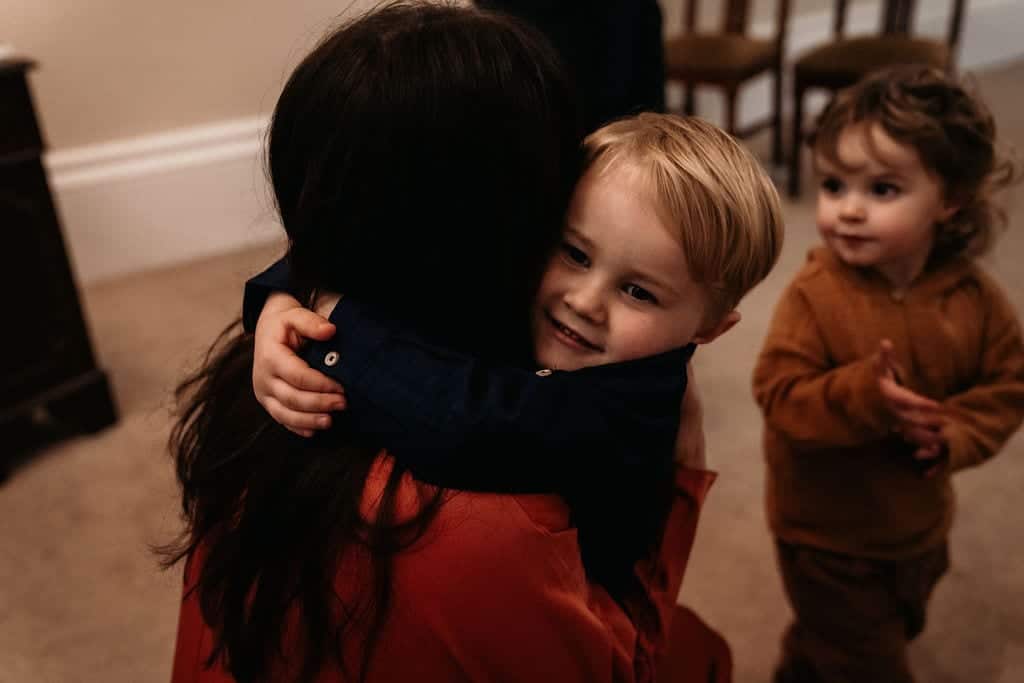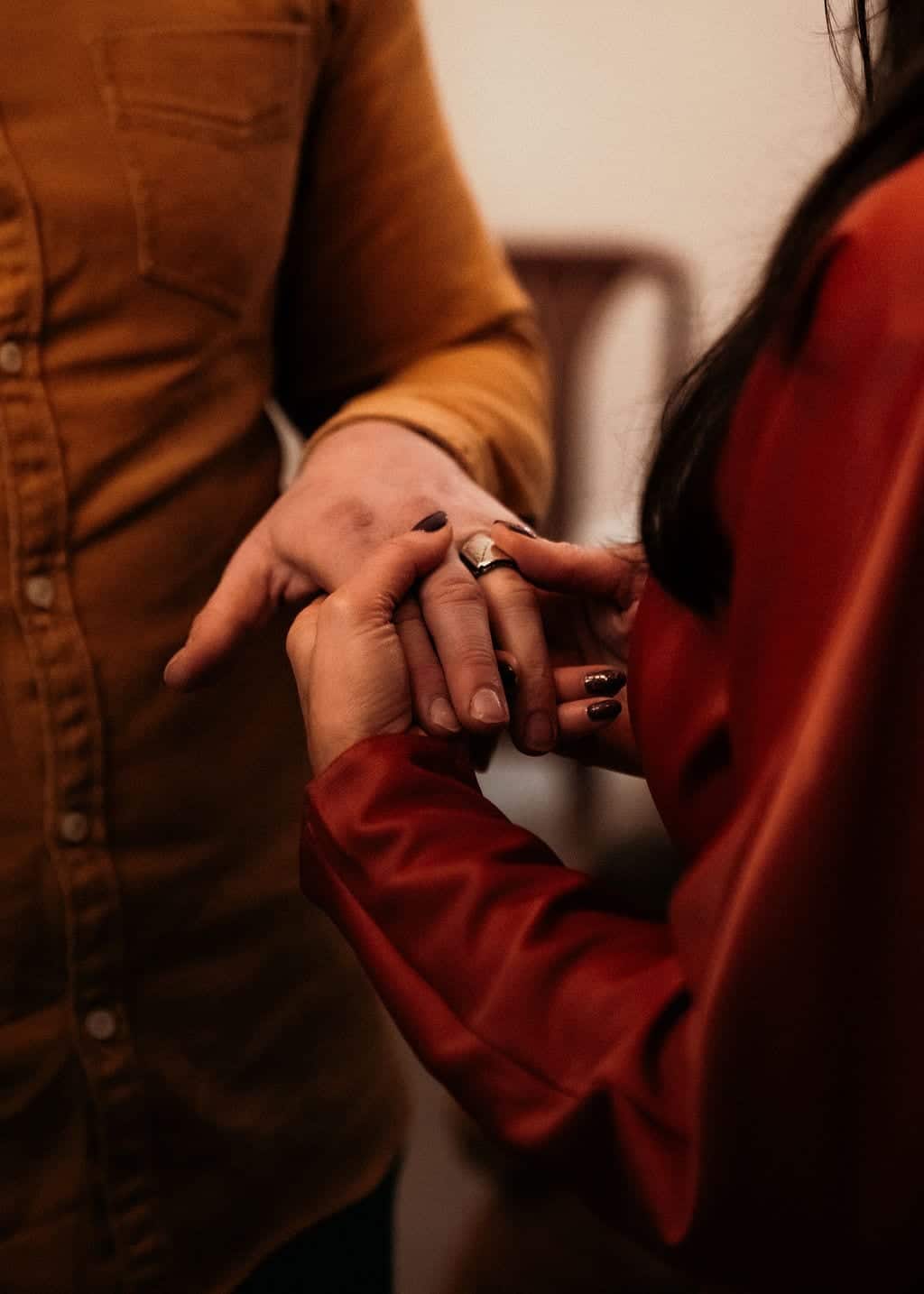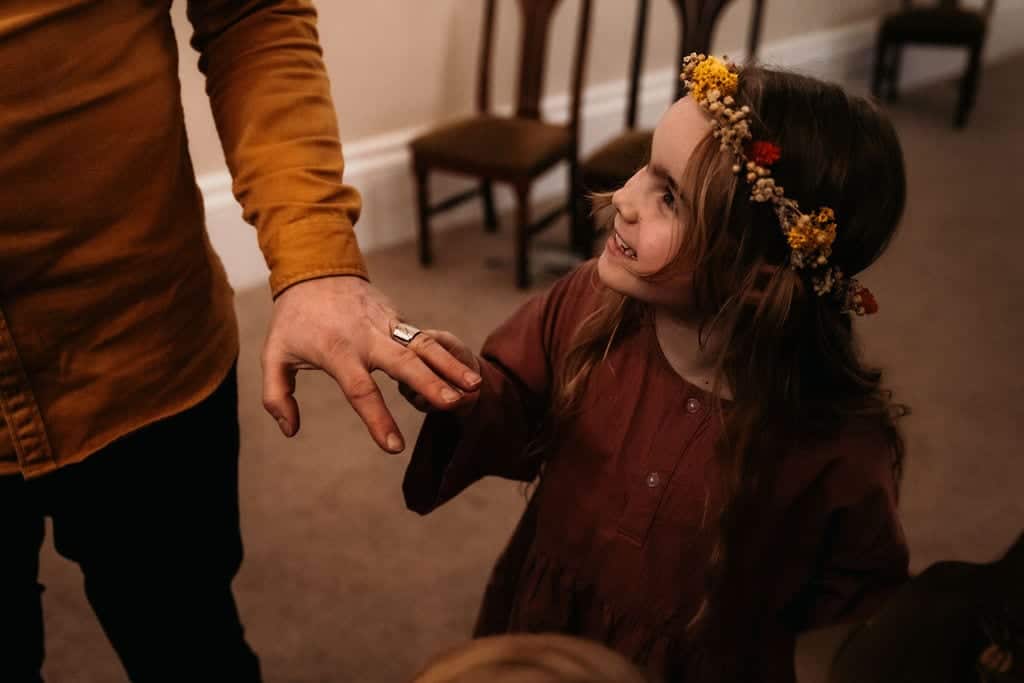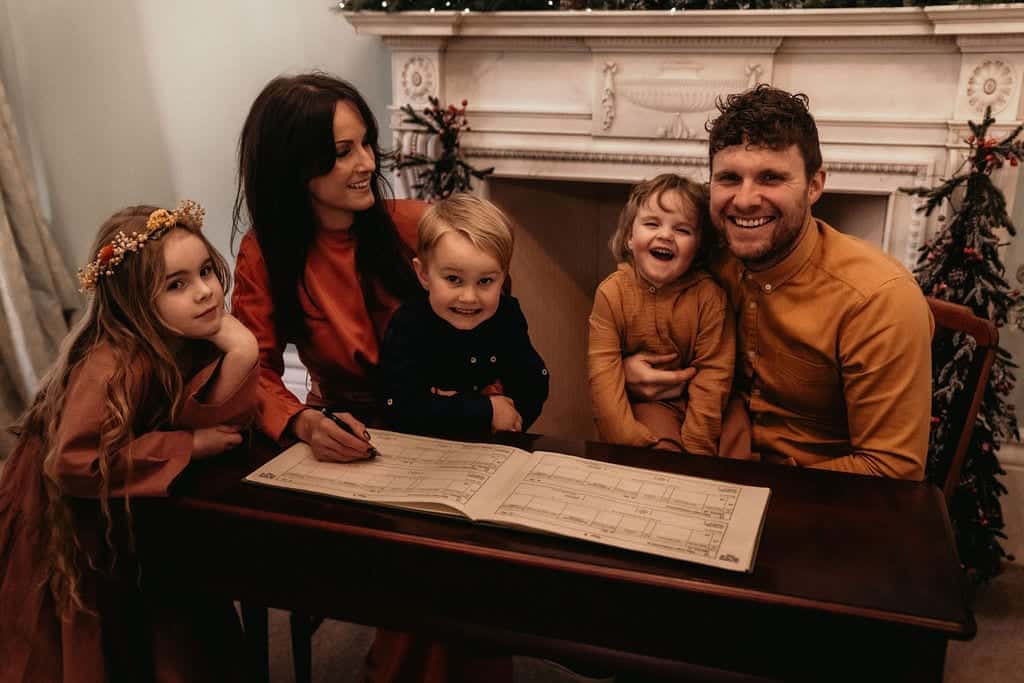 Christmas Engagement
We got engaged on Christmas Day 2019 in front of our three children, it was a shock to us all. In the new year we visited the south of France just as we got locked down the following March. We had three amazing days travelling around Cannes, Antibes, Eze, & Monaco. The final villa we viewed was breath-taking & 'the one'. As we returned on the last flight back to the UK & was instantly in lockdown. The villa was booked to have the wedding in July 2021, but soon decided to change that to the following year in 2022.
We booked it
As time passed by, we (well, Amy) got impatient & didn't want to wait any longer. In September I spent three days planning a whole secret wedding while we were staying near Dolby Forest in North Yorkshire! Everything was so easy & simple to organise & we got so giddy. Then once again we got locked down in November. After a little rejiggle December 27th was rescheduled & we had everything crossed. Another month to keep everything a secret from the entire family. Jon surprised me buying me my wedding ring but I was unable to show anybody.
Surprise kids!
We then travelled up to the forest on boxing day with everything but the kitchen sink. The next day we got dolled up for 9:30am to meet Hash & Dan for the first time in the flesh. I knew he was the guy for us and instantly felt like a couple of pals! We had some very cold pictures taken whilst the lads were on form, then we arrived at the registry office. That was the moment the kids found out what was really going on. They were under the illusion that we were going out for a posh meal. Myla almost cried, Ruben was a little sad as he 'wanted to marry mummy'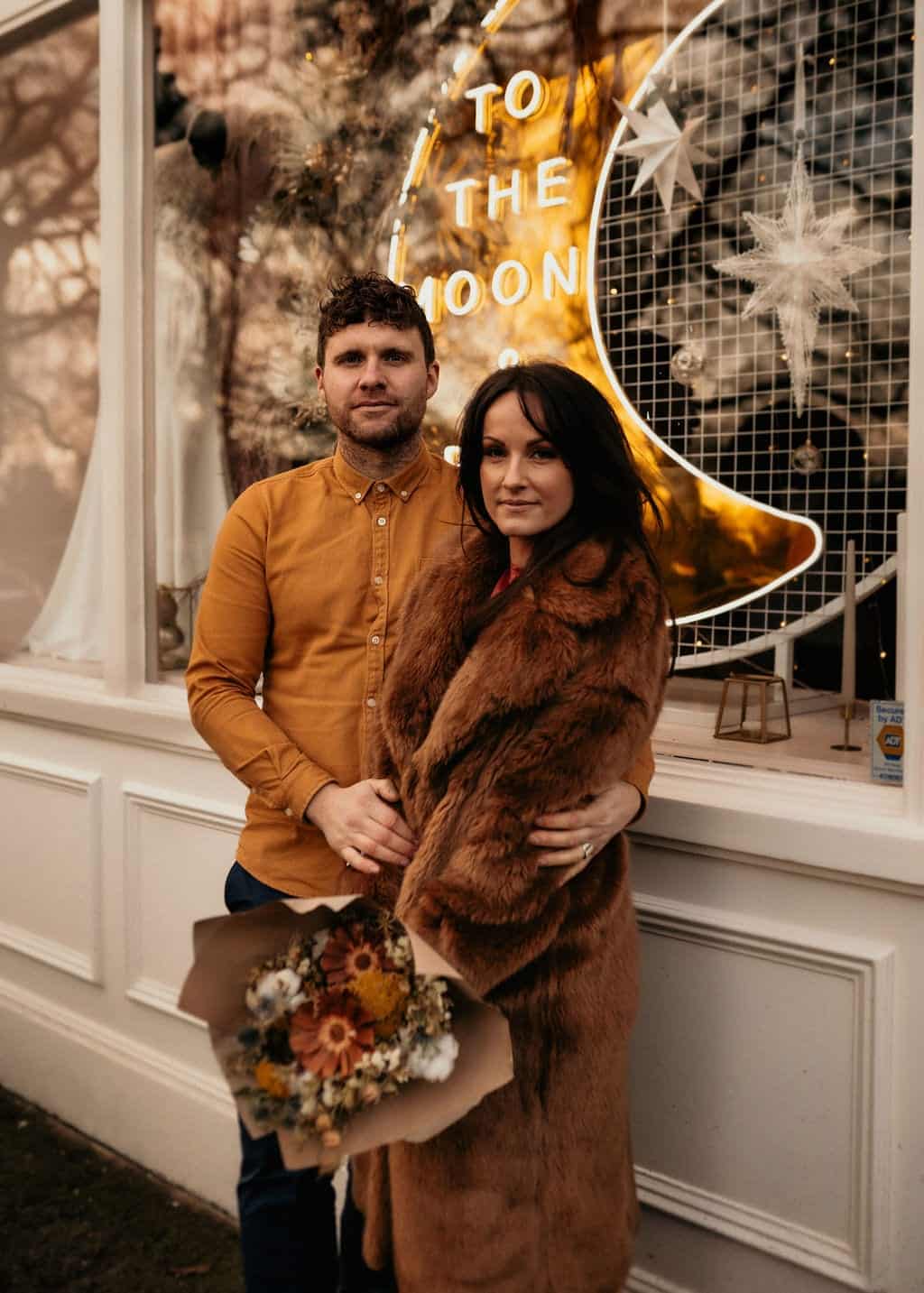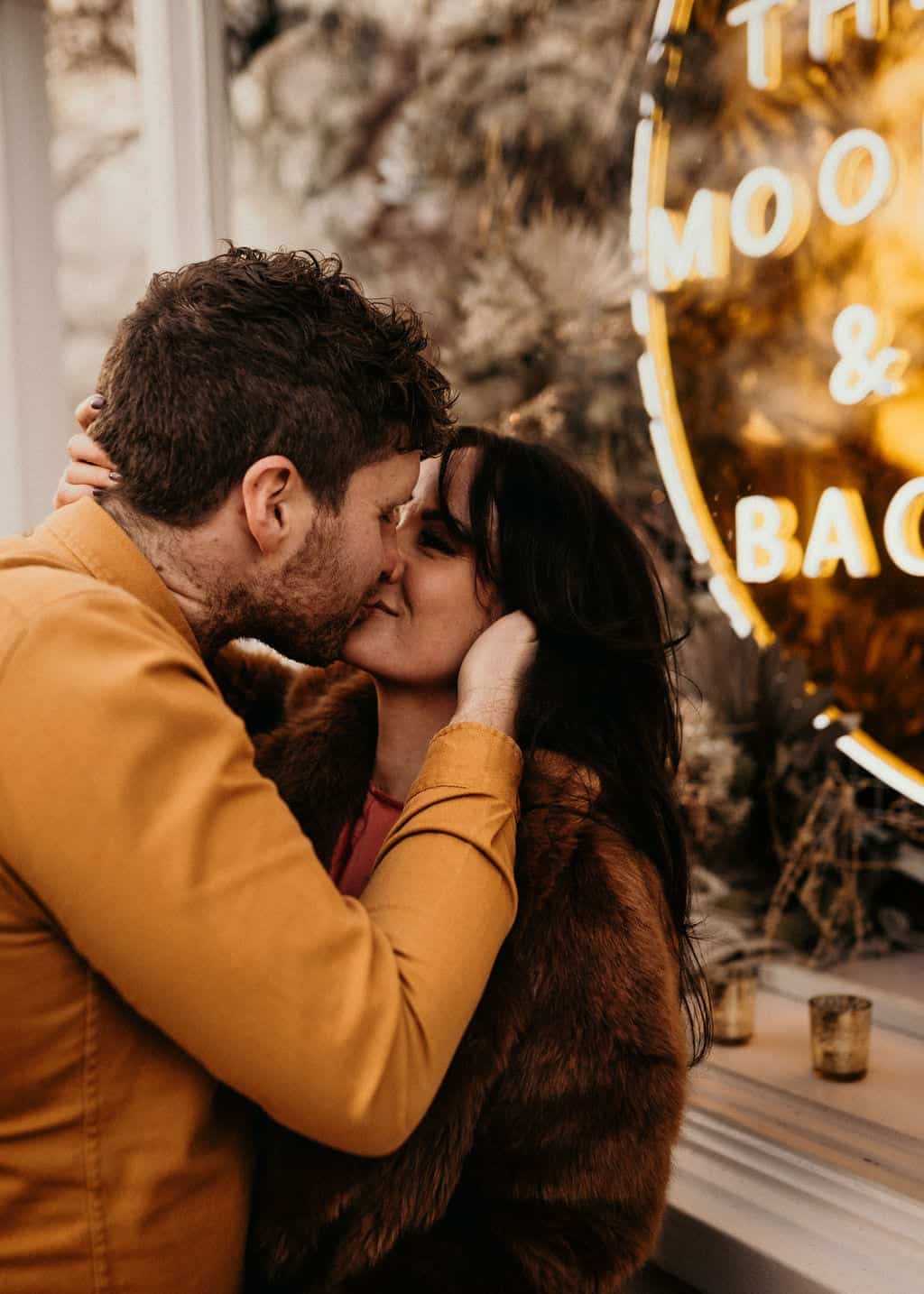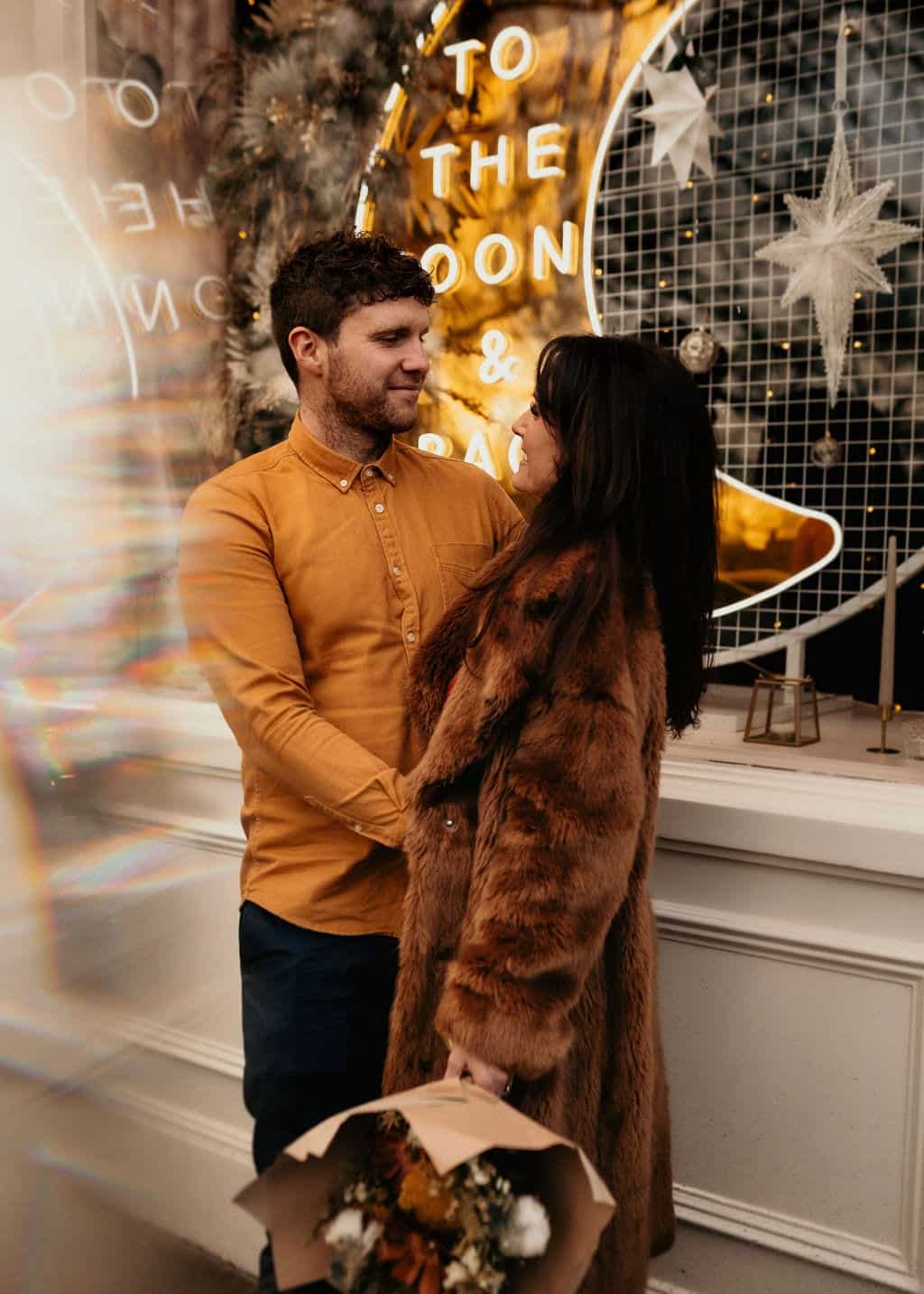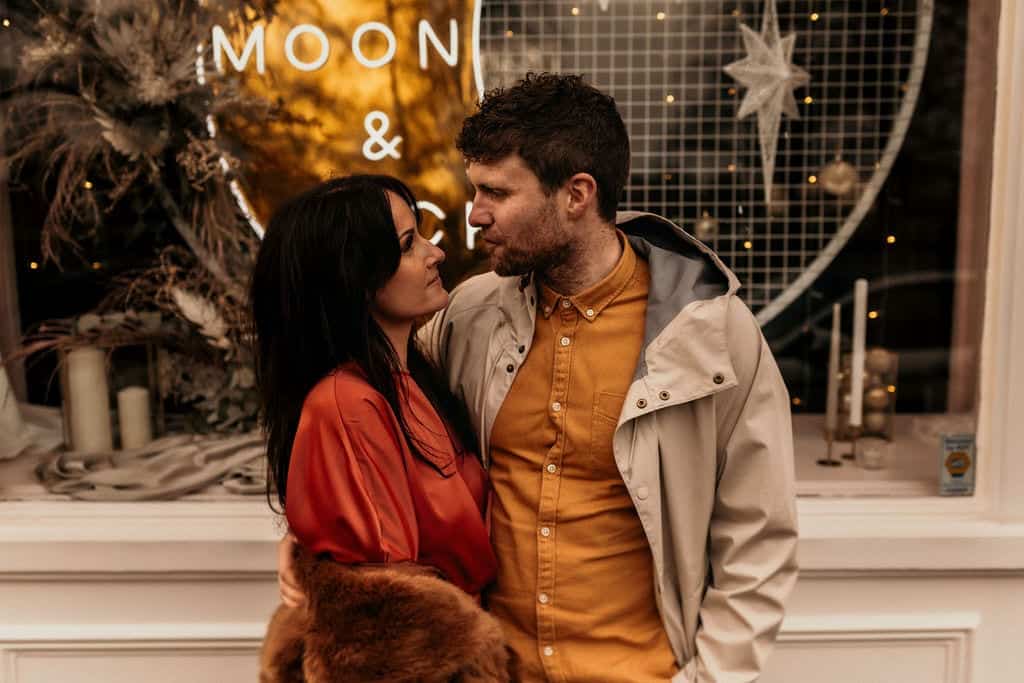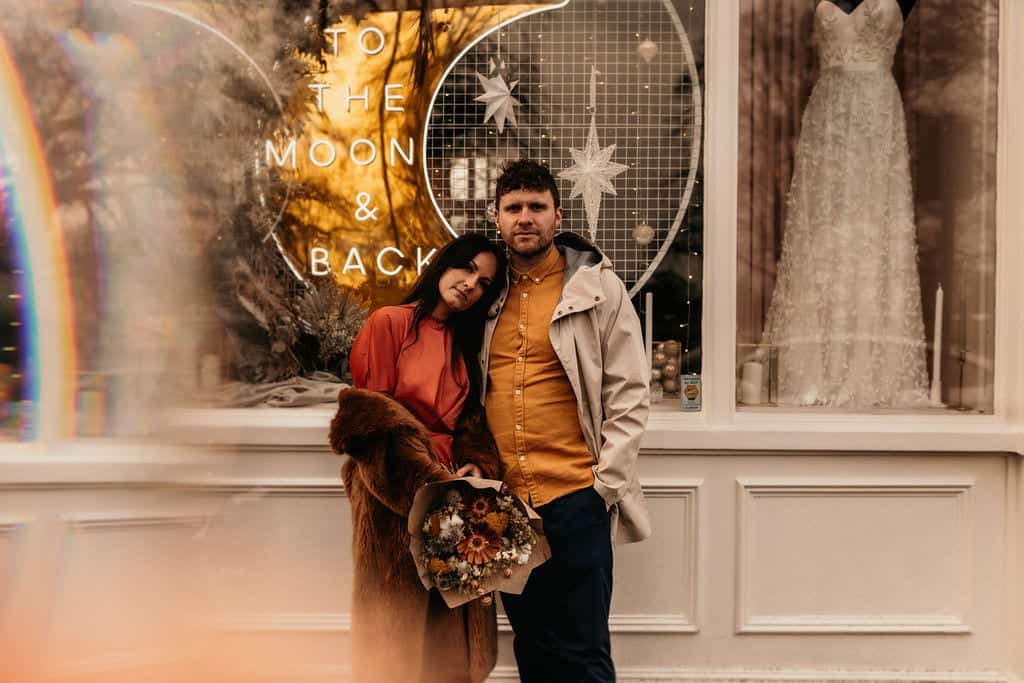 Secret micro wedding
Myla & I straightened ourselves up in the bridal suite, then Myla proudly walked me down the aisle. We laughed & smile all the way through like the real mates that we are meanwhile the boys ran riot around the entire venue. It couldn't have been more relaxed, fun & beautiful – Hash captured us perfectly & naturally being just us. It wasn't our French dream with our playboy mansion style rock pool and harpist but just us & all that really matters.
Wedding round 2
We are having round 2 at Yellow Arch Studios, Sheffield on our first anniversary this year alongside 150 guests. I'll at least be able to wear my bridal gown that I'd already purchased, we're making it a mini festival vibe with street food BBQ, various DJ mates, bands, saxophonists, children's entertainers, pole & ariel hoop dancers & much more. Dreams come in all shapes and sizes and being locked down has brought us a much cheaper favour.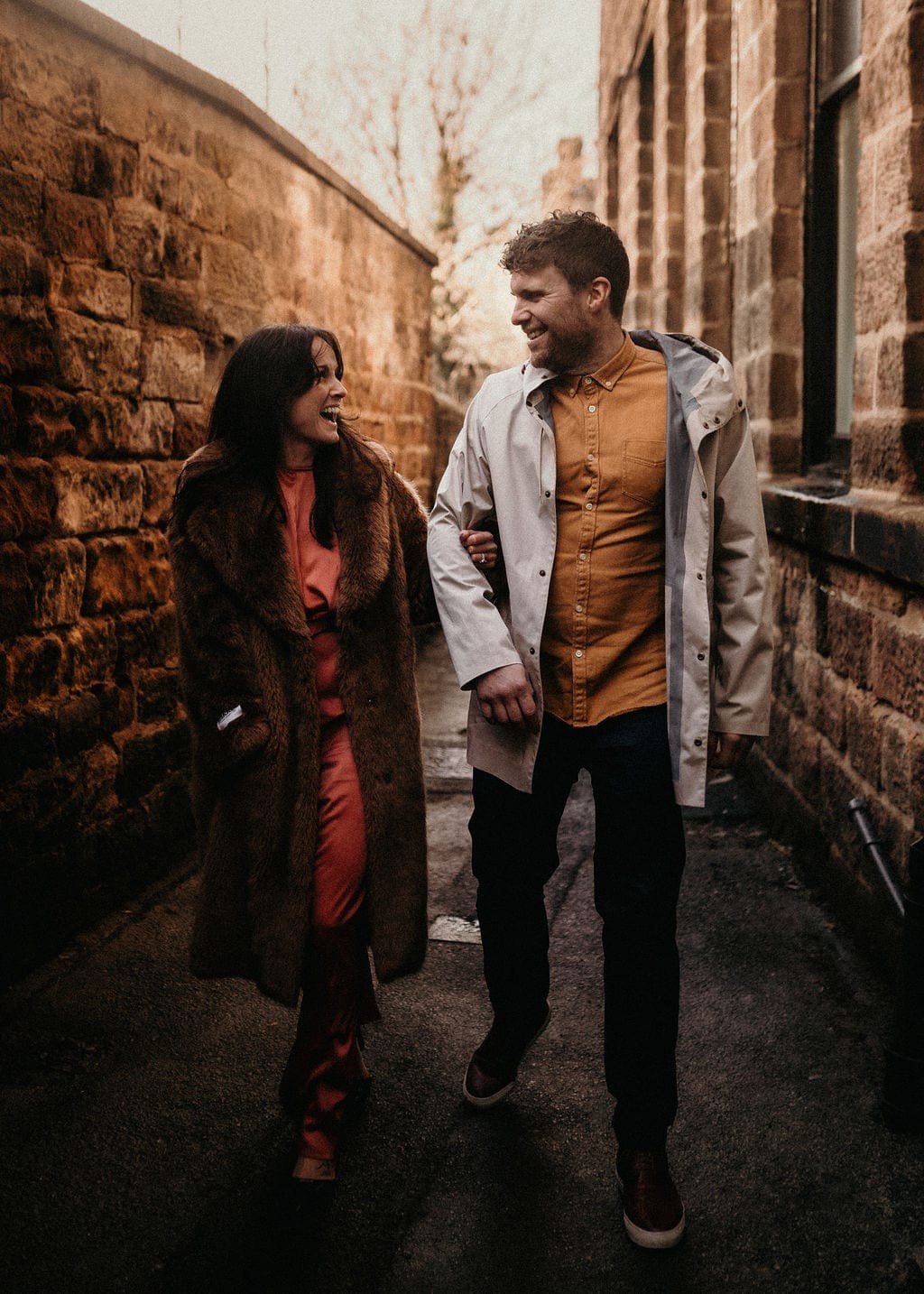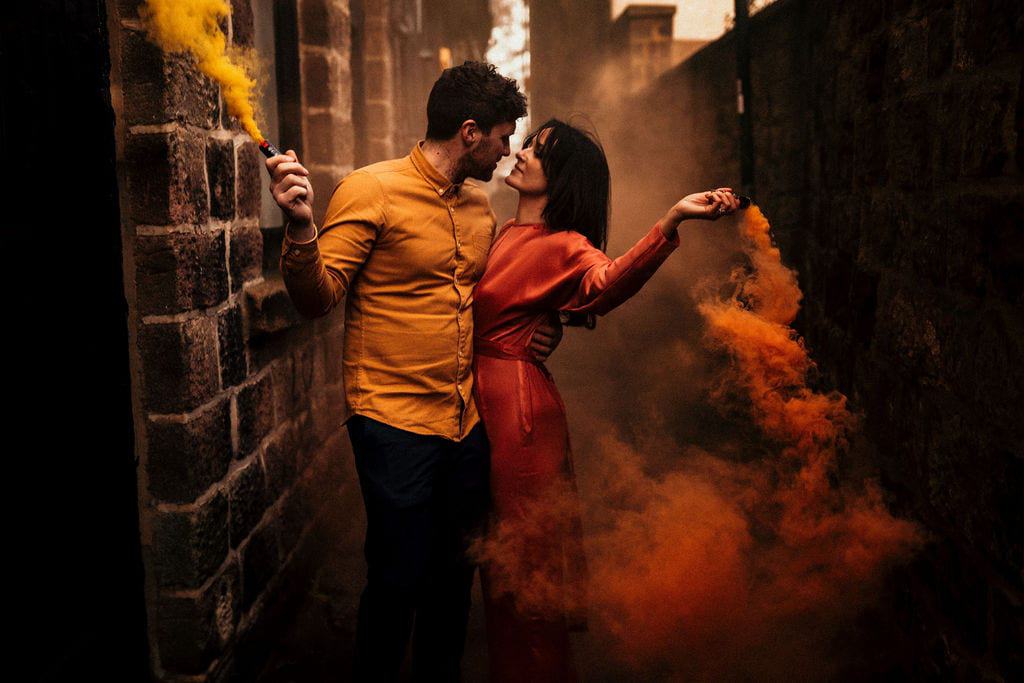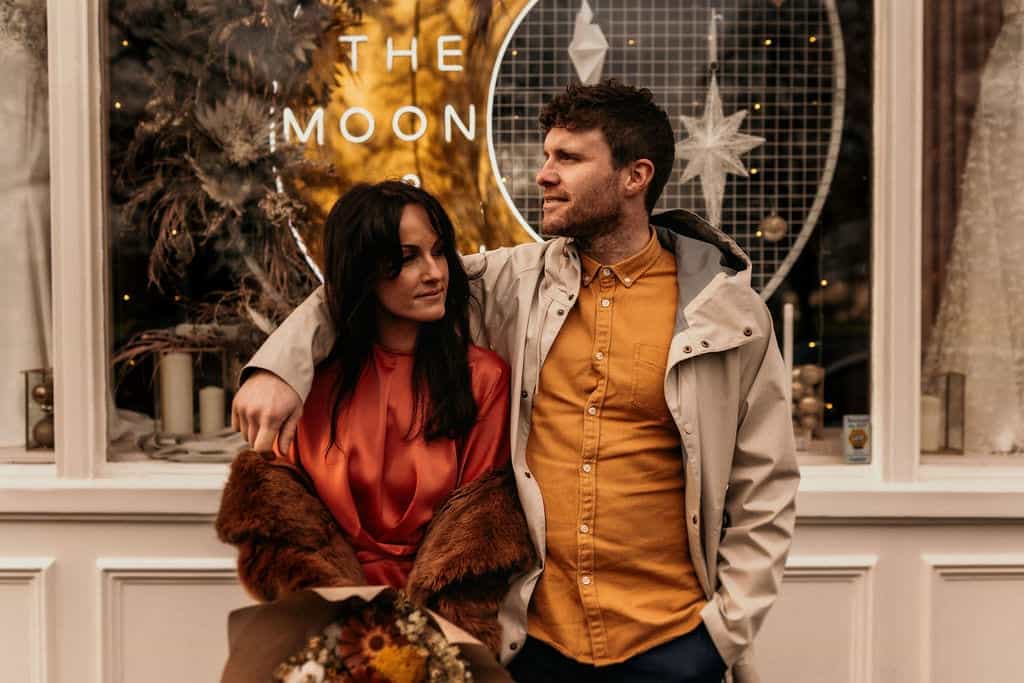 Check out some more small wedding blogs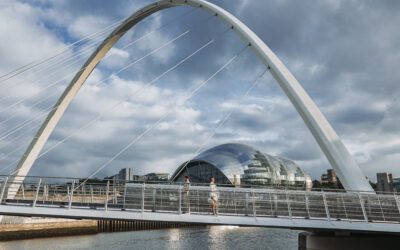 Newcastle elopement Today on the blog we have a graffiti wall, fun-filled city centre elopement...