Slimming mother of the bride dresses to hide belly fat
Finding the perfect dress for your child's wedding can be an overwhelming task.
You want to look your best for such an important day. I believe that looking your best comes from feeling your best.
So, picking a dress that covers the areas you are concerned about and accentuating the areas your love is key.
A lot of us want to hide our tummy area. If like me you bloat with any type of food, especially celebration food. covering your tummy can help with your confidence and one less thing to worry about on the day.
There are lots of ways to hide your tummy and feel slimmer, we will discuss them all below. As with most things some things work better or worse depending on your body shape.
Looking for a unique outfit? Head to our unique mother outfit blog!
My best tip is to try a few of the techniques mentioned below. See what works for you and your body shape. See how they make you feel and pick the one you feel most confident in.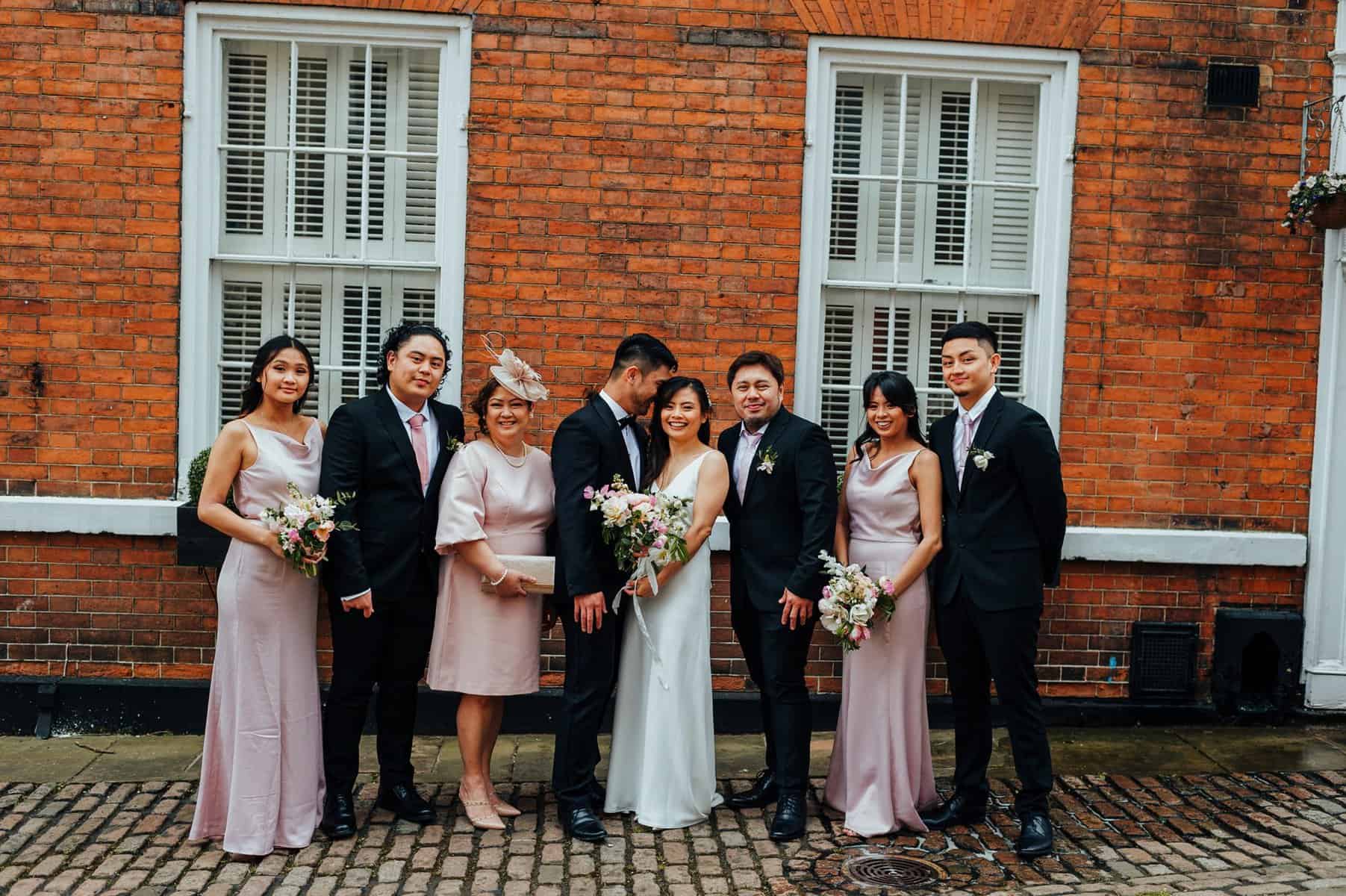 We are committed to providing unbiased, credible reviews so you can choose with confidence. We may earn commissions on purchases made from visiting our partner stores. Please see our policy here.
HOW CAN THE MOTHER OF THE BRIDE OR GROOM HIDE BELLY FAT?
1. SHAPEWEAR AND CORRECT UNDERWEAR
Having the right underwear is so important to feel good in an outfit.
I am a huge advocate for shapewear. No matter your size it helps to smooth any lumps and bumps.
For your tummy area, there are some perfect options that flatten the stomach and can help you feel great in any style of dress.
Spanx is the brand I have always used. I wear my Oncore shorts all the time and love how flat my tummy can look even when bloated.
2. CLEVER COLOuR CHOICE
Traditionally mothers of the brides and grooms do wear lighter colours.
However, as you probably know, we say forget tradition and do what works for you and your children.
Black of course is the best colour to help you look thinner. Most mothers don't want to wear black, understandably.
Going for a darker shade of the colour you are thinking of can be a great option. Dark blue, purple, and red are perfect choices to feel slimmer.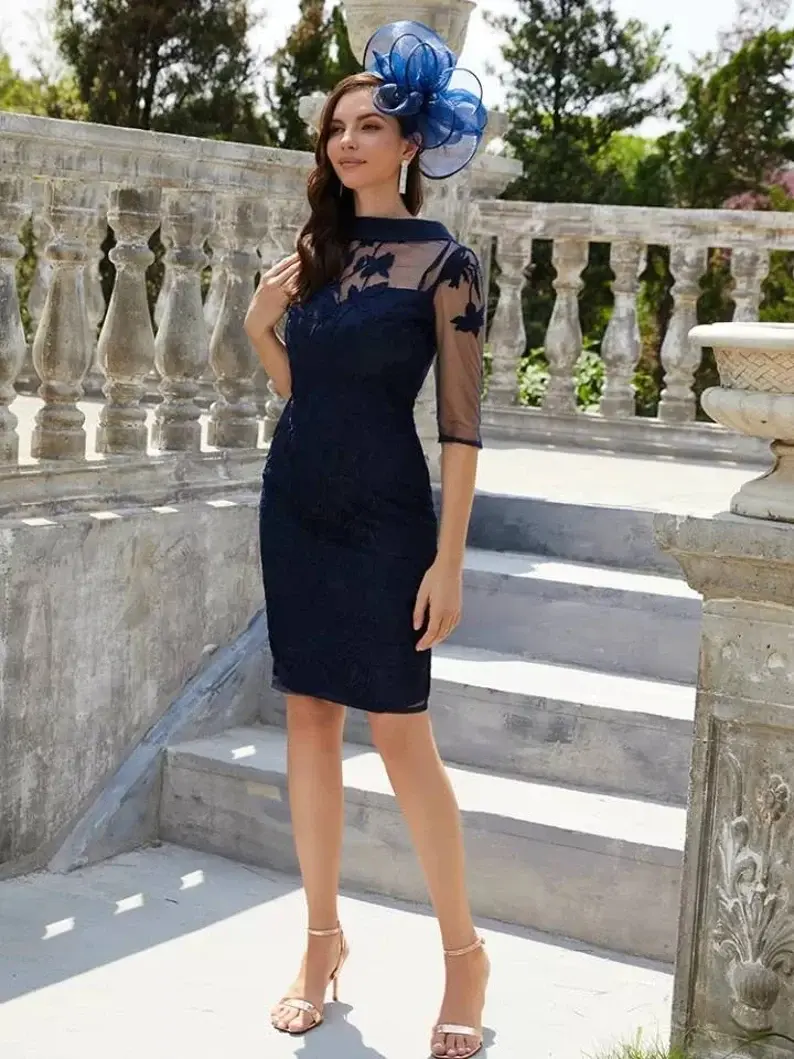 3. PICKING THE RIGHT SILHOUETTE
Silhouettes can be a bit of a mind field. There are a few key silhouettes that work really well for hiding the tummy area.
People have different issues with their stomach area so some will work better than others depending on their stomach concerns.
If you are an apple shape and the belly is round from under your bust to hips this can be harder to hide.
Empire dress – Higher waistline just above the waist. Great if you have lower tummy concerns. 
Shift dress – Flows straight down from the shoulders, usually only a slight if any widening at the bottom. Great at hiding a bloated tummy, but not always great with wide hips. 
Wrap dress – Is formed by wrapping one side over the other and tying at the waist, usually with a belt. Wrap dresses work for most body shapes and can create a nipped in waist.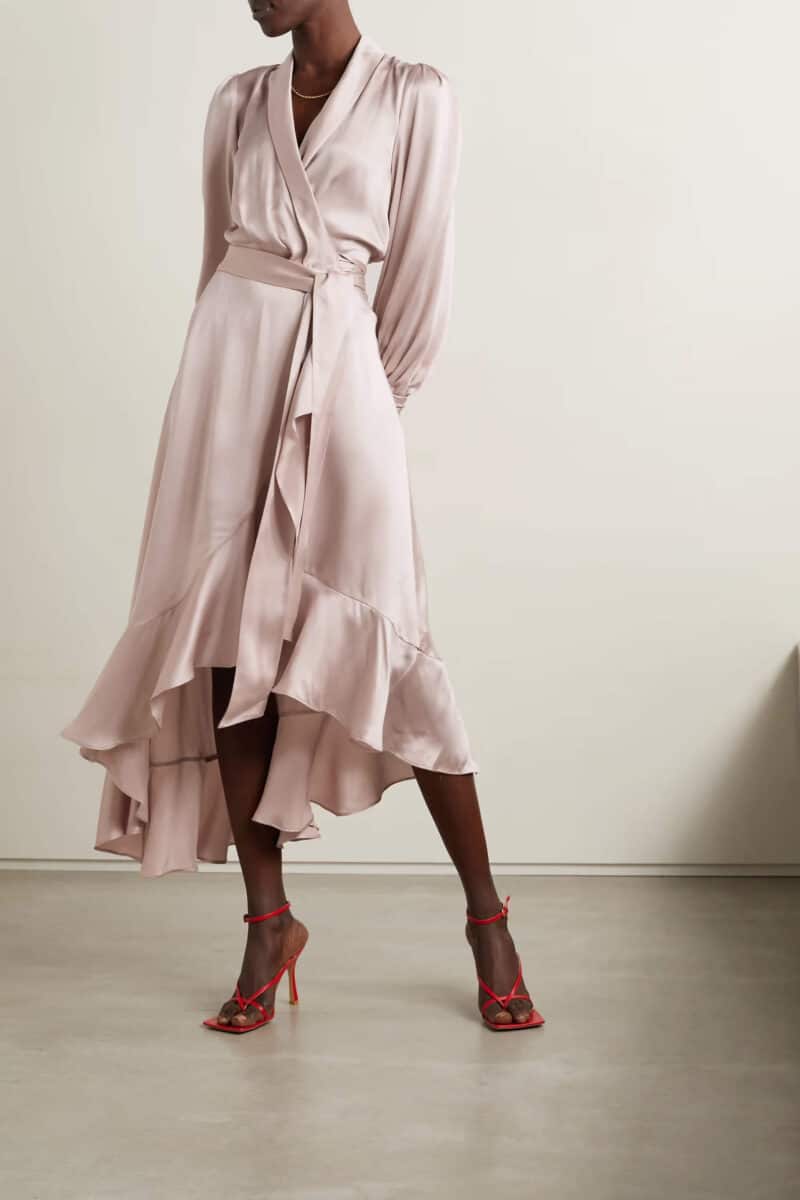 4. USING PATTERNS AND FABRICS
Using patterns to trick or divert the eye is a great way to hide or accentuate the areas you wish.
The best pattern is a vertical stripe pattern.
This can also be created with pleating. It draws the eyes up and down so it never focuses on the belly area.
A bold or floral pattern is great for keeping the eyes moving so it distracts away.
Mixing prints can create illusions to trick the eye.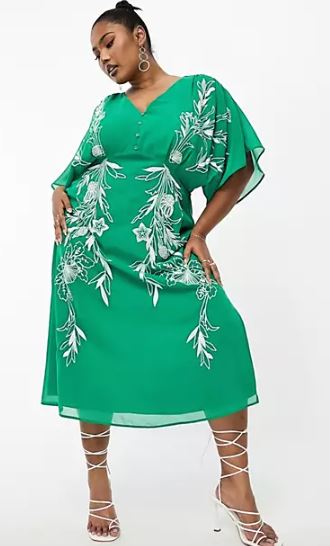 5. USING DISTRACTION METHODS
I have mentioned some above already but drawing the eye to a different feature is a great way to distract away from the tummy area.
Embellishments or detail on the neckline
Puff sleeves
Asymmetrical elements
Diagonal lines
Optical Illusions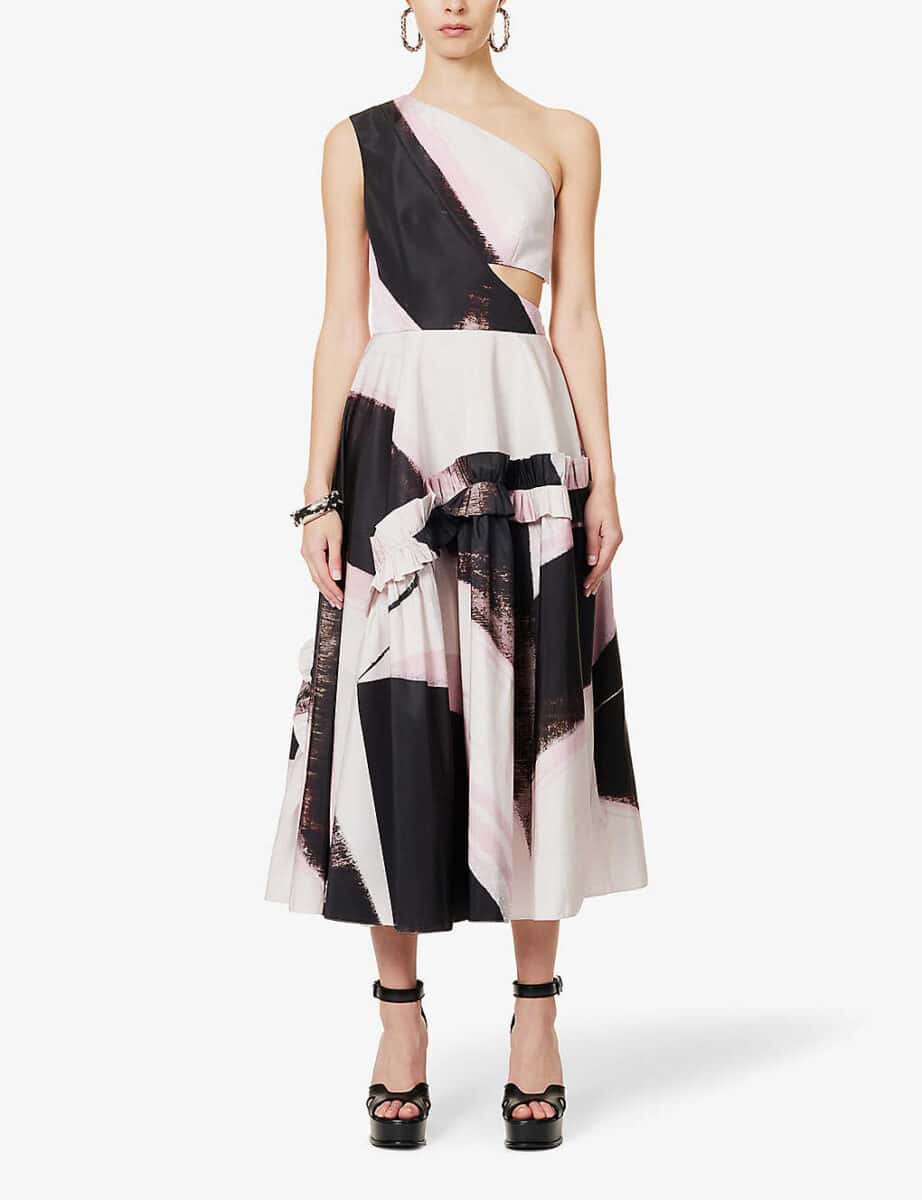 6. ACCESSORIES
Adding a jacket or cardigan can be a great way to layer and cover your tummy area.
Adding a statement necklace adds a distraction as mentioned above.
A belt can also help pull in the waist but it depends on your shape and dress type.
More blogs you will love!