Planning a City Wedding?
ARE YOU PLANNING A CITY CENTRE WEDDING? THEN YOU ARE IN THE RIGHT PLACE! THE URBAN WEDDING BLOG IS NOT ONLY BRINGING YOU THE MOST STYLISH CITY CENTRE WEDDINGS TO FEAST YOUR EYES ON. WE ARE ALSO BRINGING YOU GUEST EXPERTS, CITY VENUE REVIEWS, CITY WEDDING FASHION, CITY CENTRE HENS & STAGS AND DIY TIPS FOR ADDING THAT PERSONAL TOUCH TO YOUR CITY WEDDING!
THIS BLOG IS FOR ALL YOU COUPLES LOOKING FOR HINTS AND TIPS TO MAKE YOUR CITY WEDDING PERFECT. OR FOR COUPLES WANTING TO ADD AND INDUSTRIAL TWIST TO THEIR DAY. SO GET IN TOUCH AND LET US KNOW WHAT YOU WANT TO SEE UP ON THE BLOG, WHAT YOU ARE LOVING OR WHY NOT GET FEATURED AND SUBMIT YOUR CITY WEDDING TO US.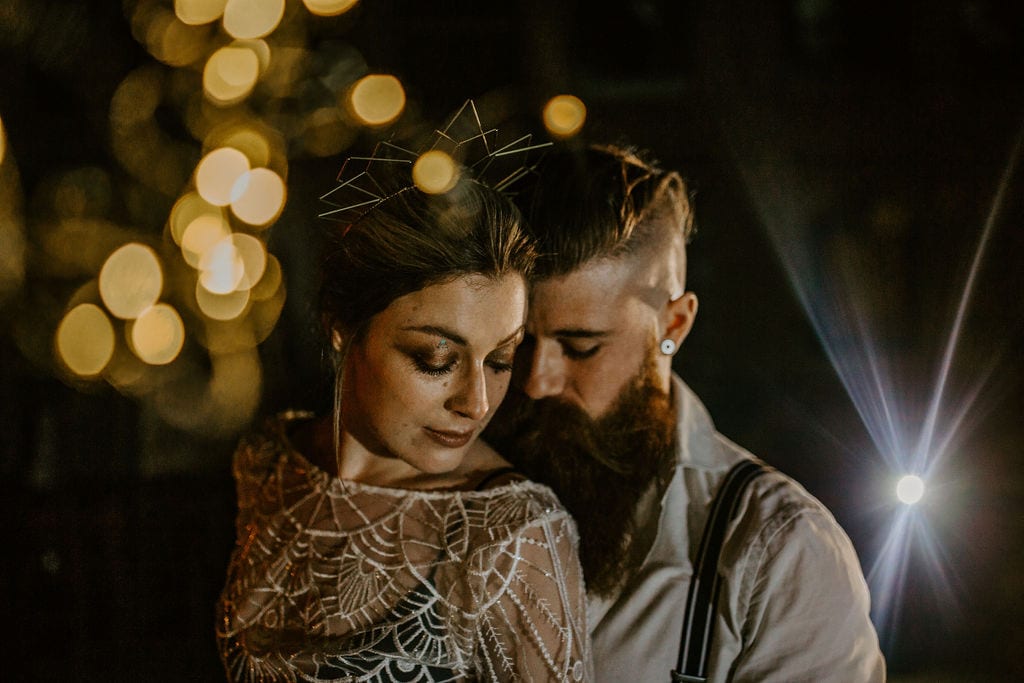 we've been bringing you some bloody good inspiration lately and this week is no exception. We are absolutely loving this shoot, it really is one kick ass amazingly, stunning Styled Shoot || Decaying Decadence! to top it off, its in the most amazing venue in London, Maverick ASylum.
We have featured this stunning venue in Rachel & Luke's real wedding, so we are so happy to be featuring it again!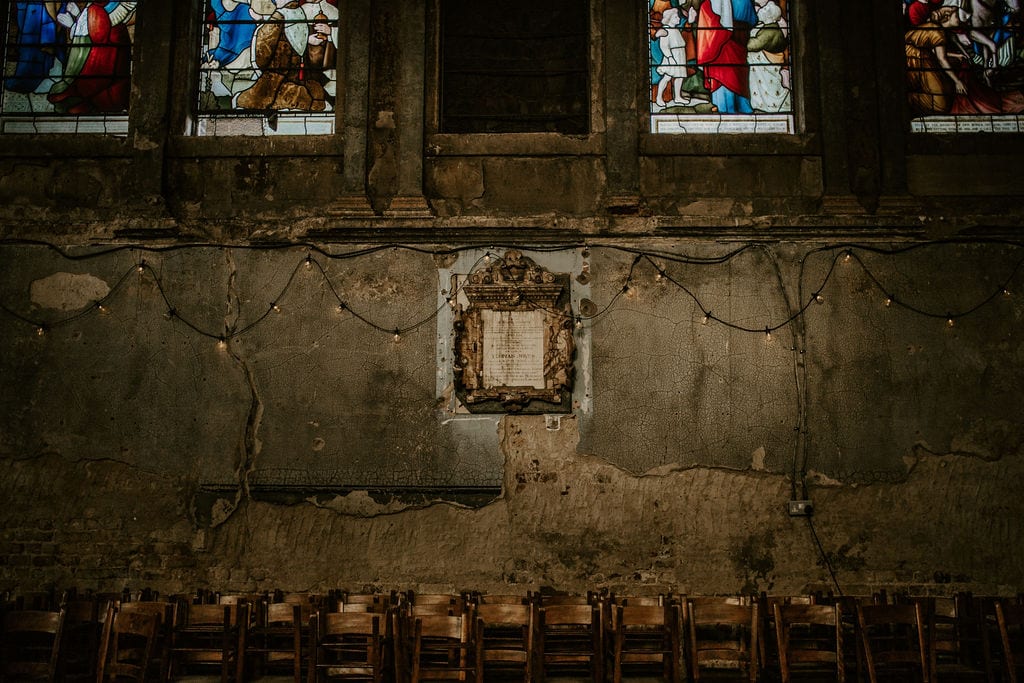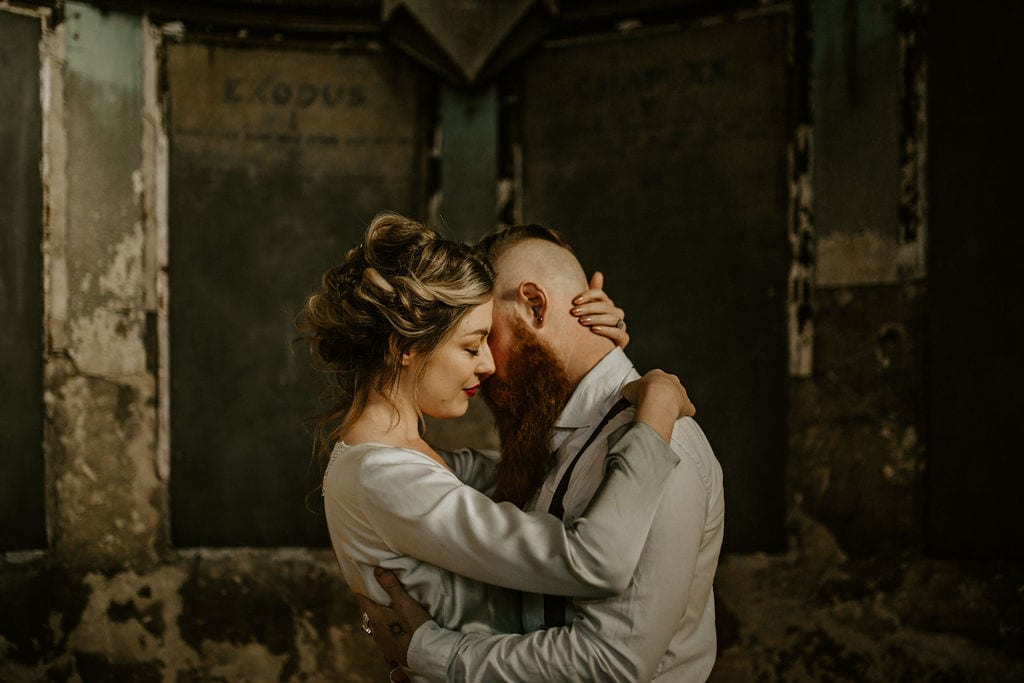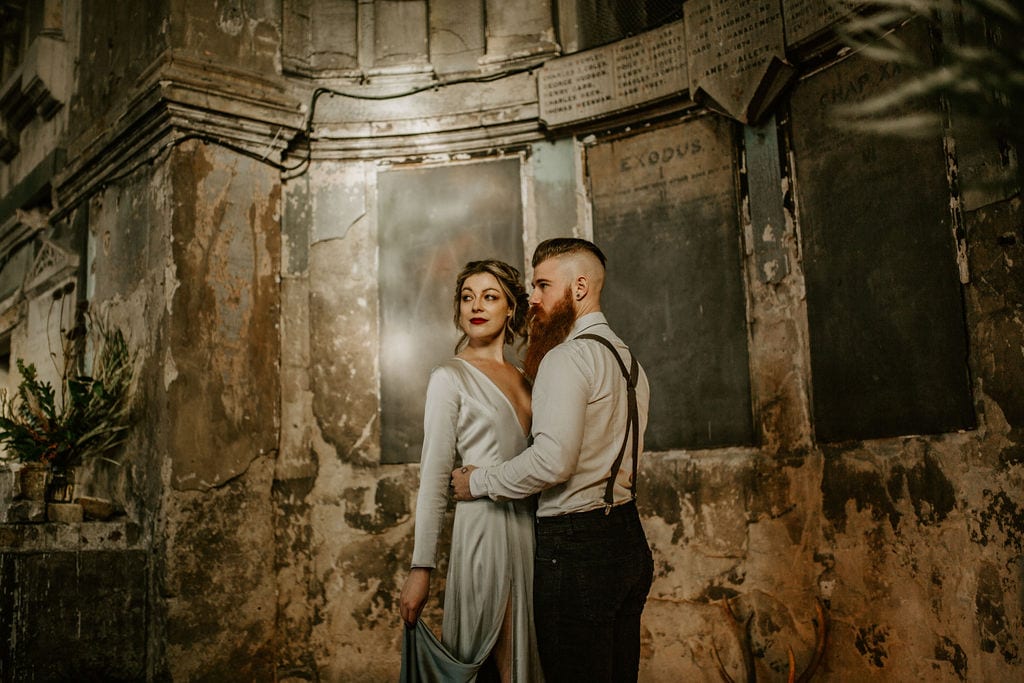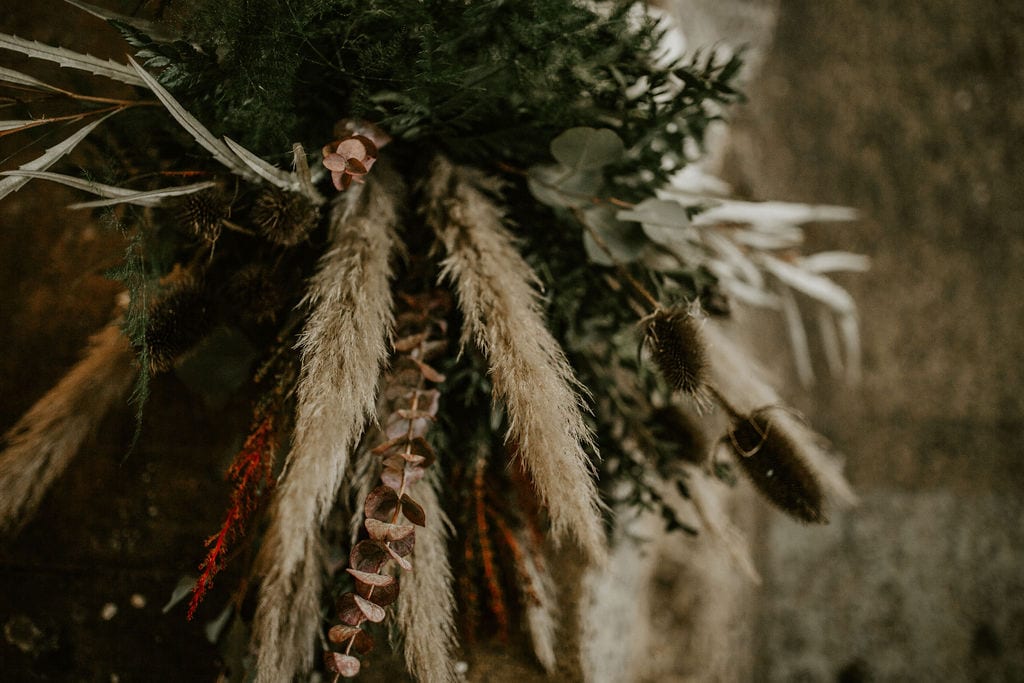 What made you choose the asylum venue for Styled Shoot || Decaying Decadence
The Maverick Asylum is the absolute dream london venue. It offers gorgeous rich tones with its beautifully decaying historical features. we based the shoot around the venue and wanted to embrace the tones of the walls, its weathered and non traditional interiors.
It was to show couples they can push boundaries, and reflect their personalities in their wedding, as there's a misconception that in order to have an alternative wedding you need to use bright colours, and lary features. There are couples who don't want a loud colourful wedding, so we did this shoot.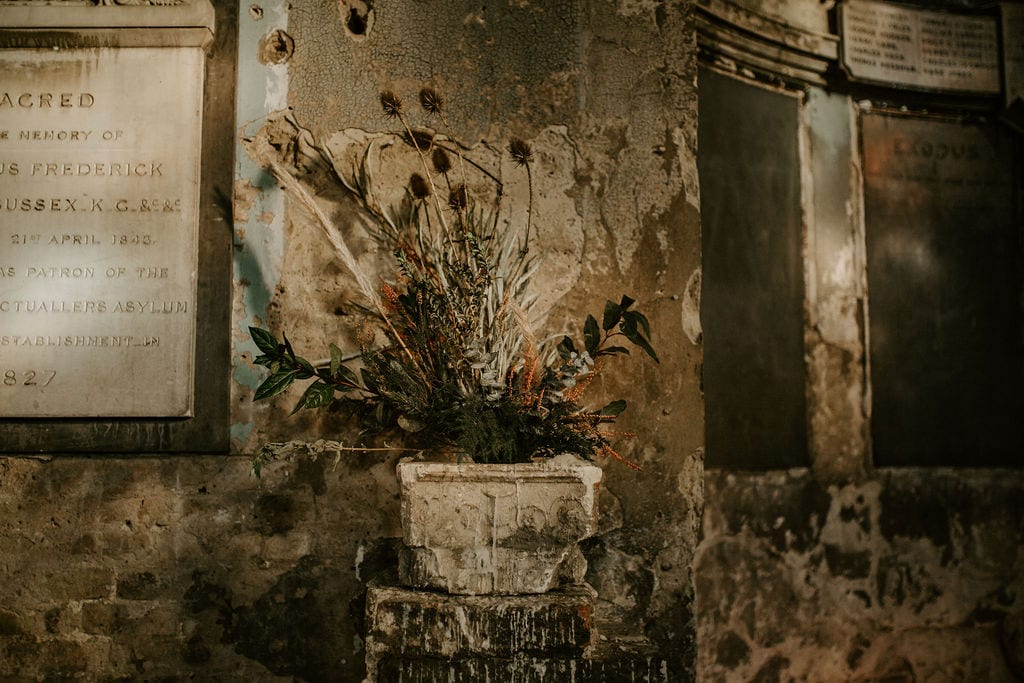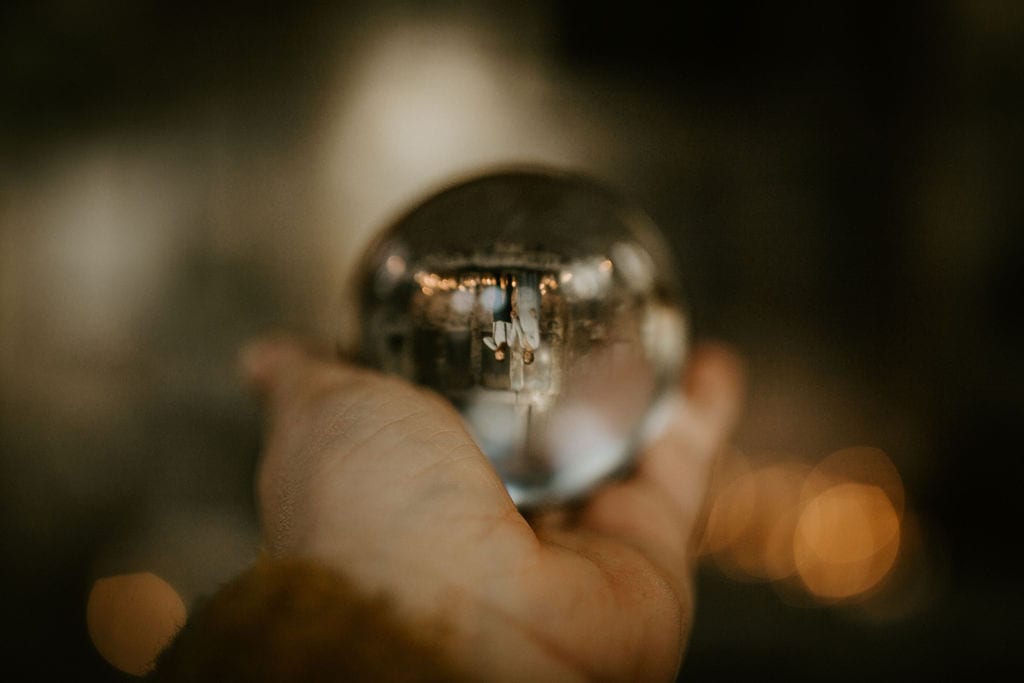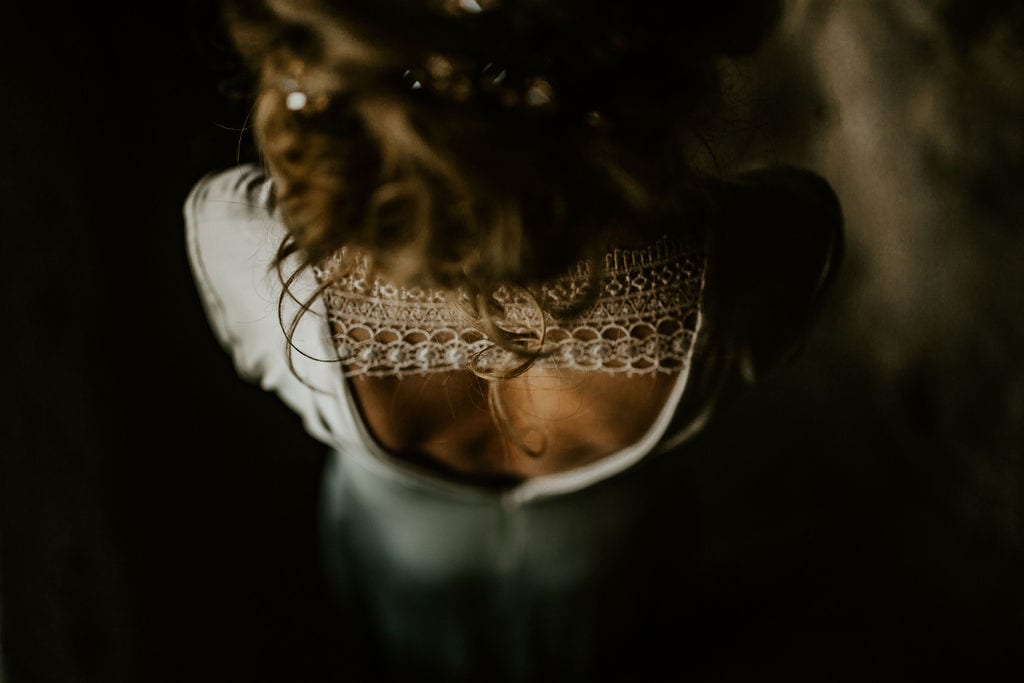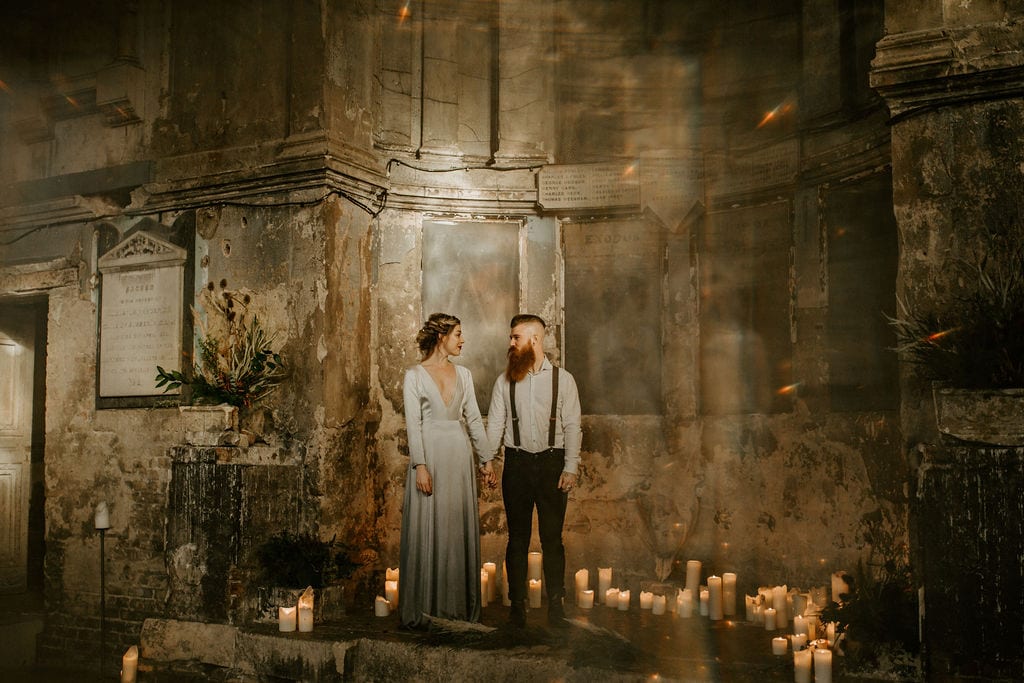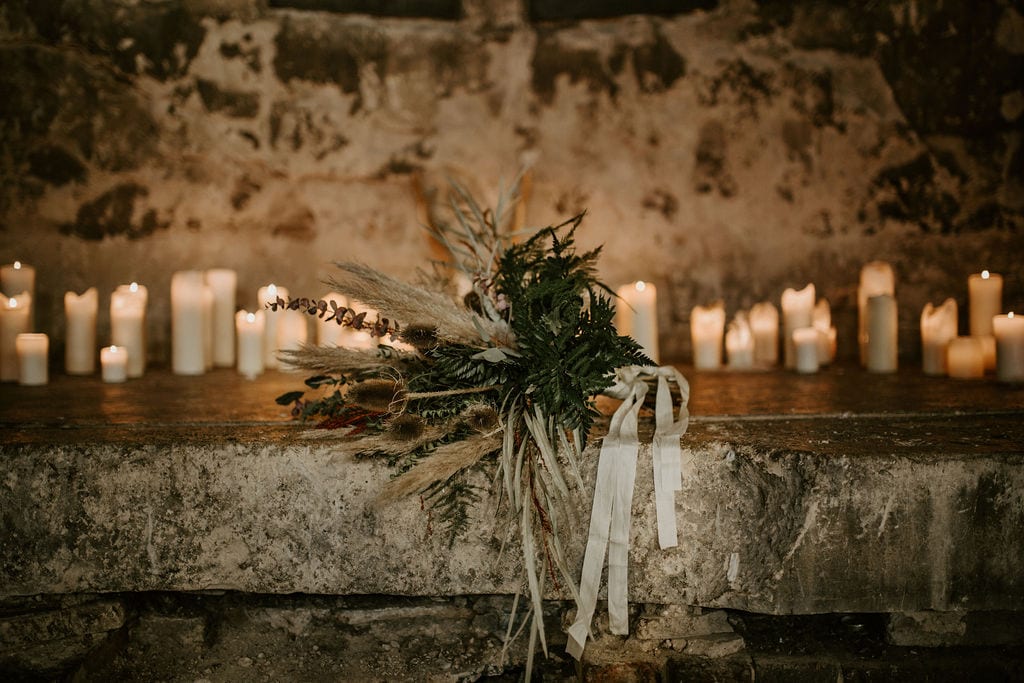 We love the look, why did you choose them?
We had two different looks  for the shoot. one for the day which was silks, a gorgeous fabric crown and make up with a red lip. For the evening we changed it up going a little bolder to add some drama to the darkened building. we used reflective stars in the make up, and changed to a more industrial gold geometric crown and a translucent dress with a black under dress.
well, Lucy Can't dance was an obvious choice for us. her style is just gorgeous and She offers such incredible hand made dresses. not only are they badass but they still retain elegant bridal elements. The dip dyed silk dress is the 'Deadshot' and the second translucent dress is 'Galactic Blue'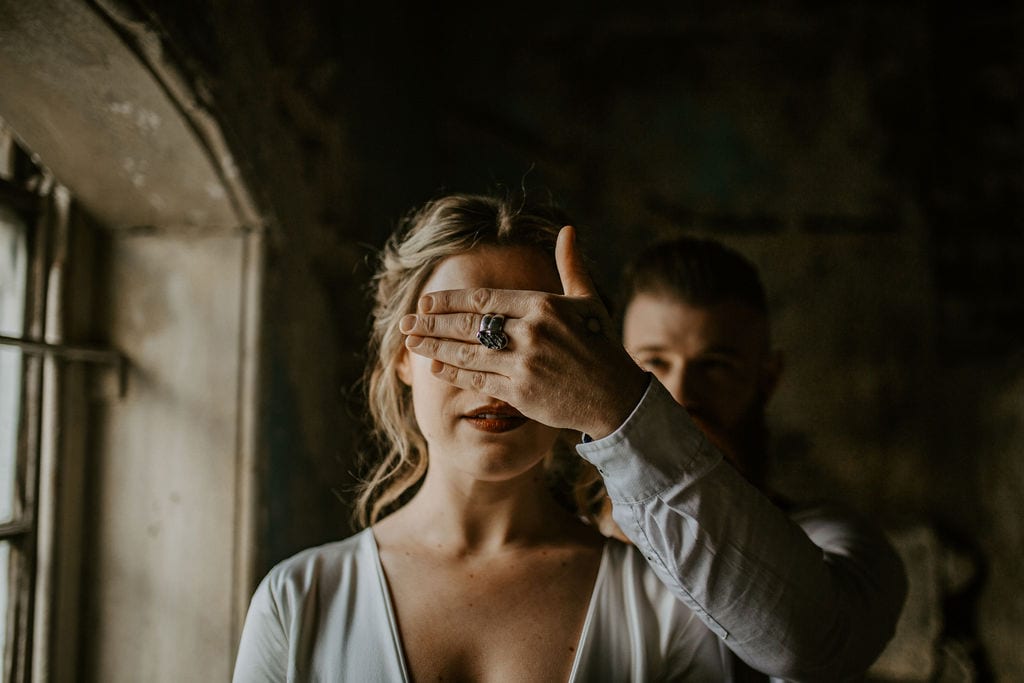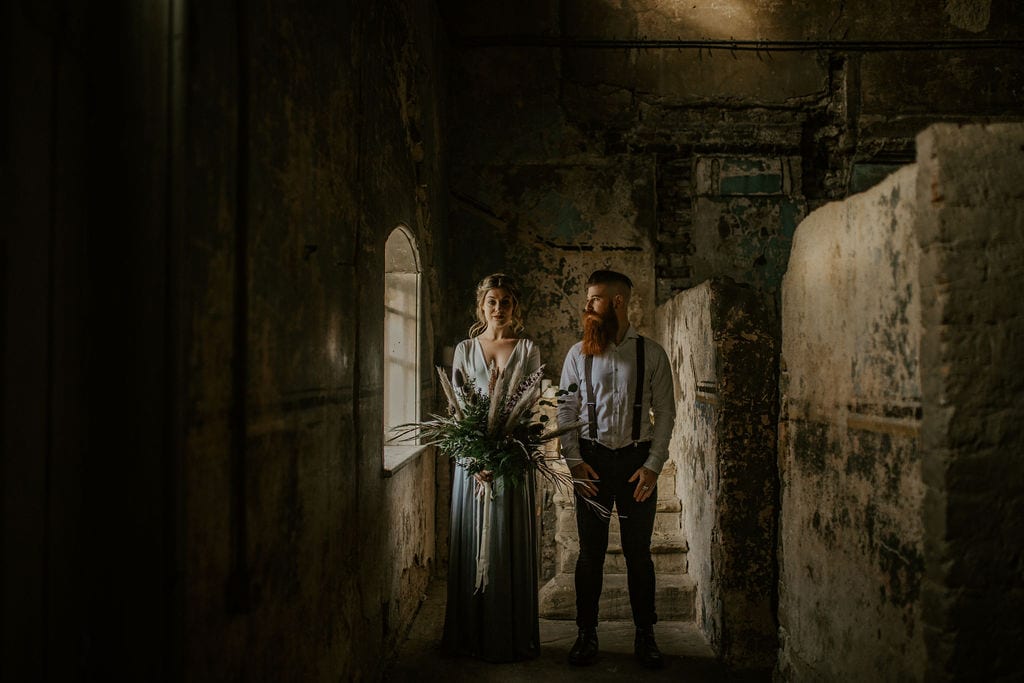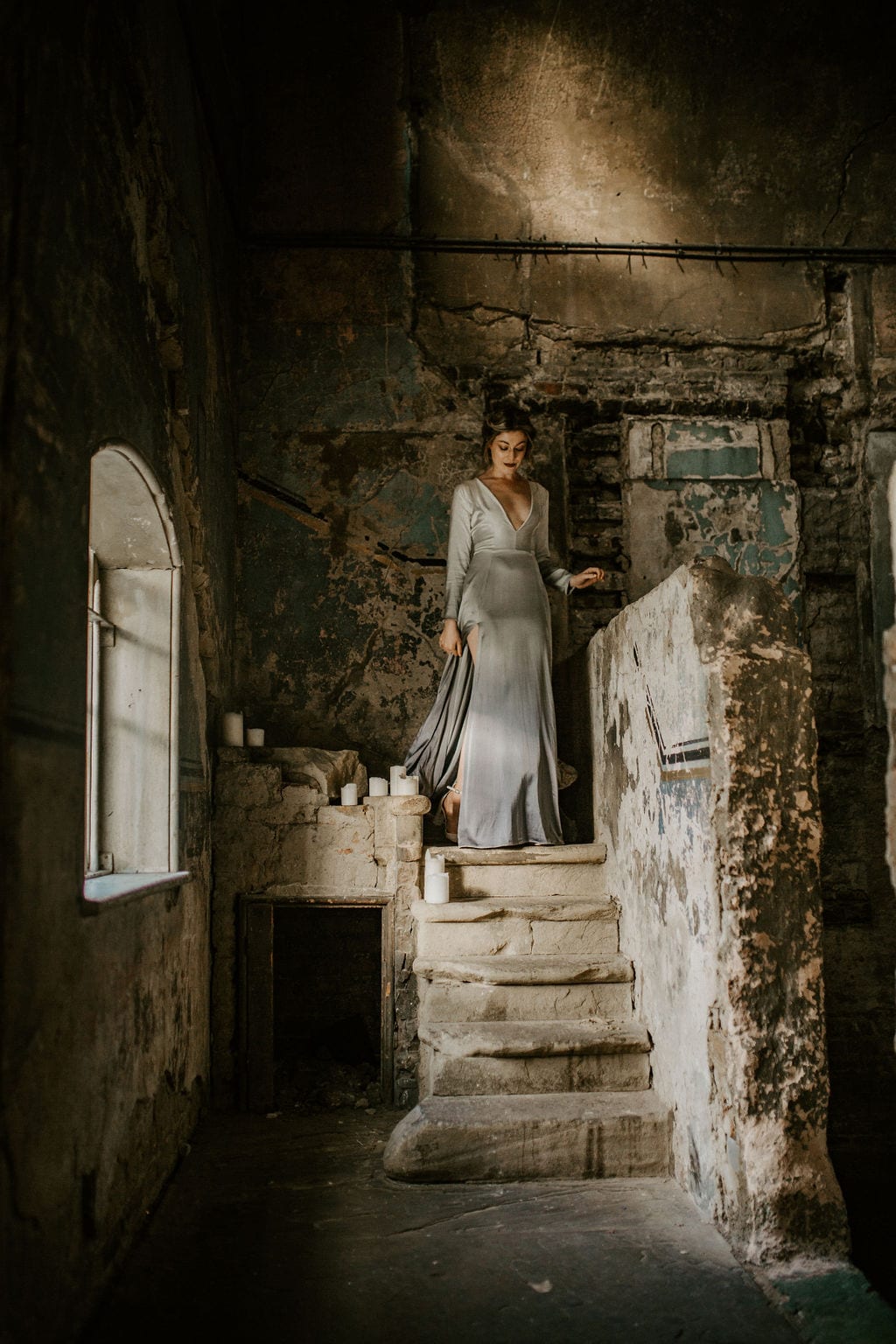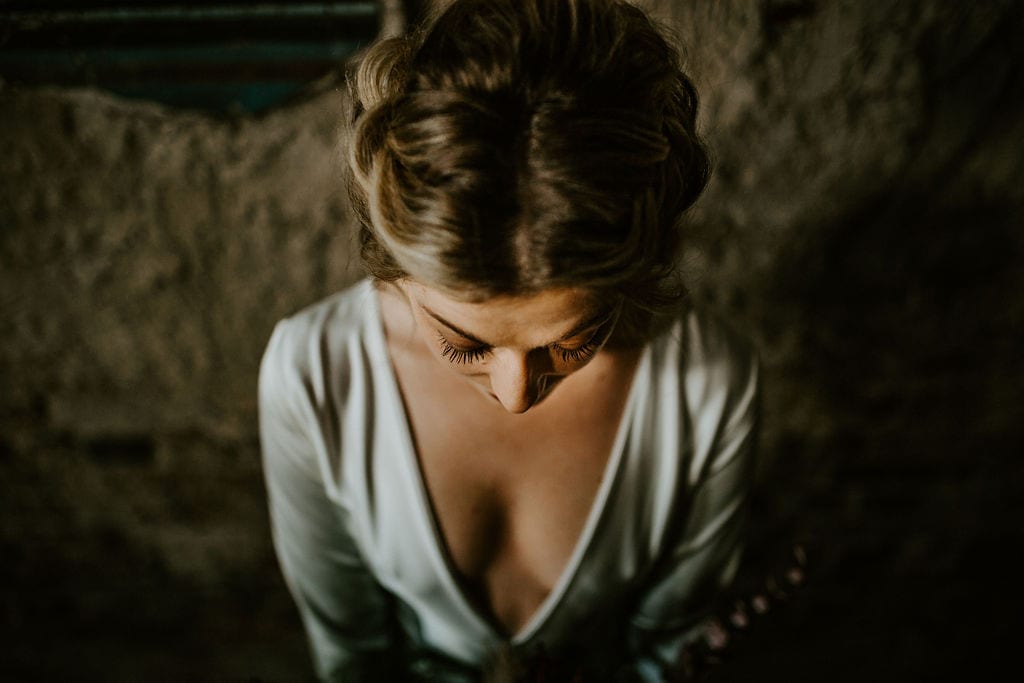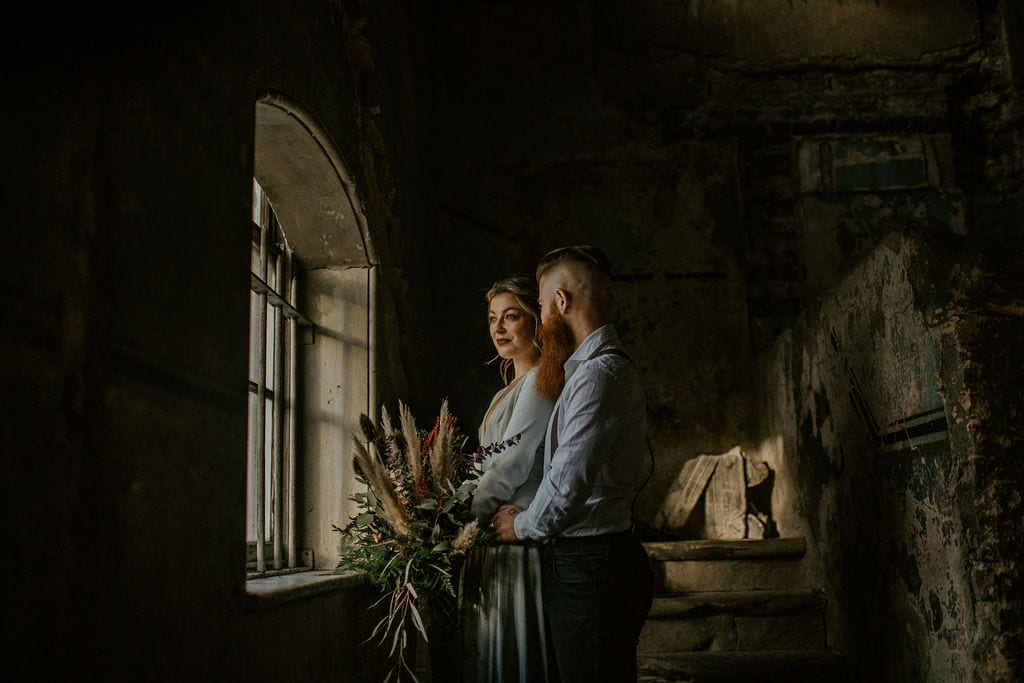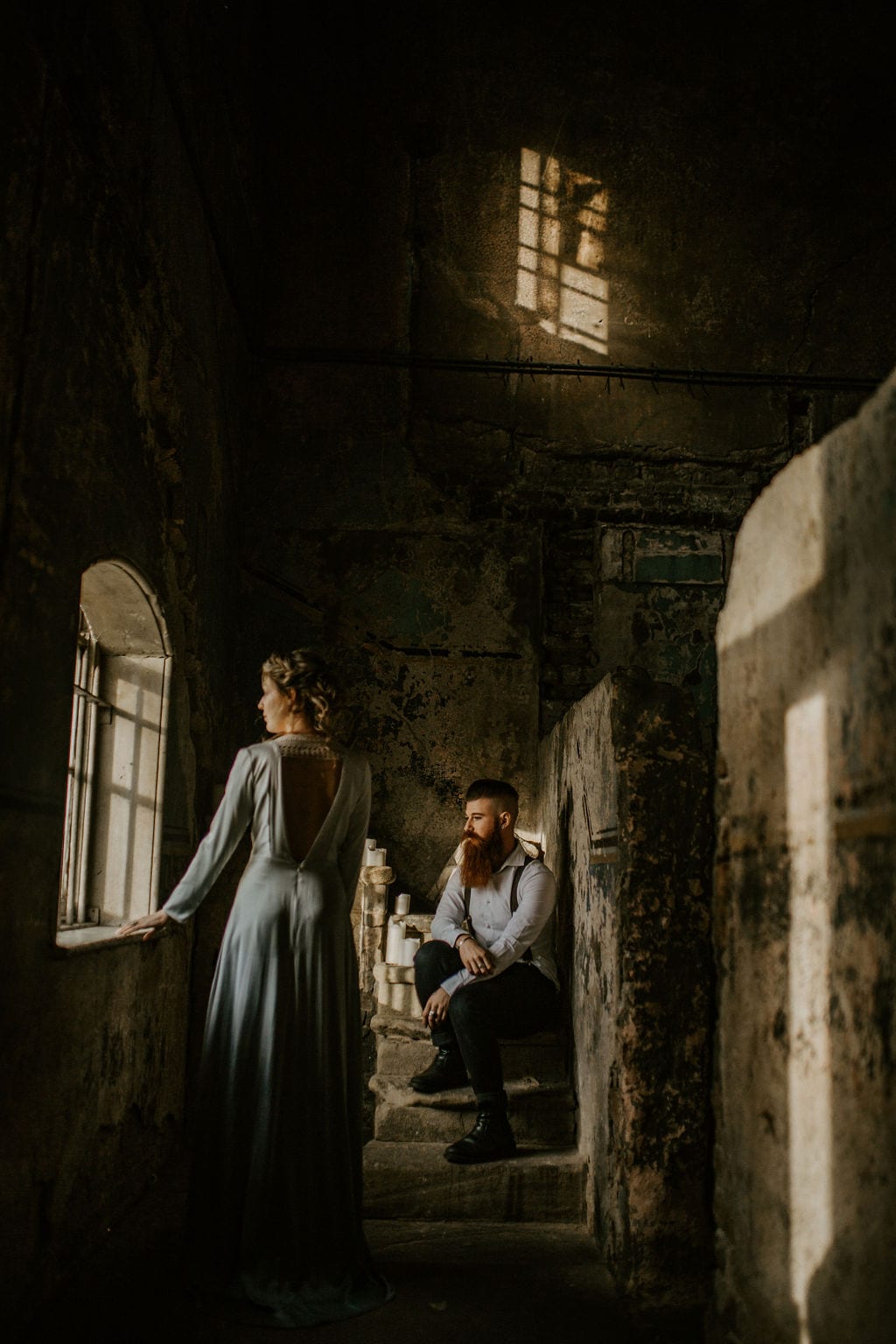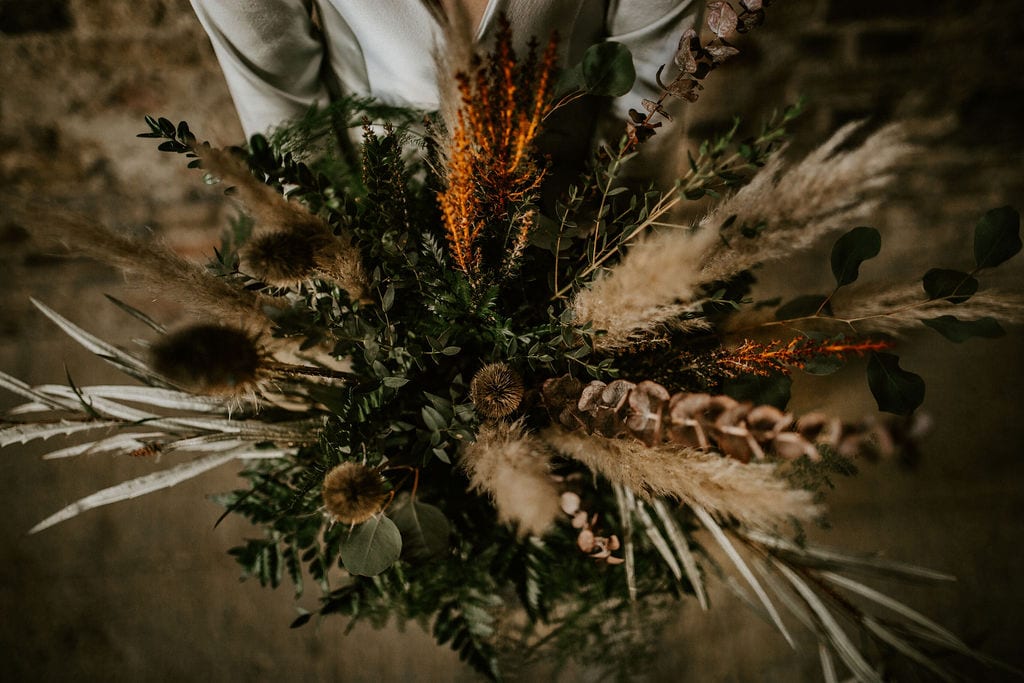 We're just loving these florals!
we had the most amazing florsit, From the Wild Florist offers the most incredible skills with regards to bringing the outside inside. we wanted elements of a secret garden,you know as if the venue was beginning to be consumed by wild crawling foliage. The warmth of the heather and the muted tones and textures of the pampas grass gave an aged feeling which we felt resonated with the building itself, given its peeling walls and abandoned building feeling.
we also complimented The secret garden/crawling foliage within the hair pins from blusing flamingos, these fit perfectly with the style created by Ellie of The UpDo Girl. Her skill levels and the intricacy she creates is astounding.
Lisa Caldognetto Bridal Make-Up providing two stunning looks on the model. the first was to fit with the silk blue dress and then she spiced things up a little for an evening look and added some stars which tied in perfectly with the geometric crown from the Lucky Sixpence.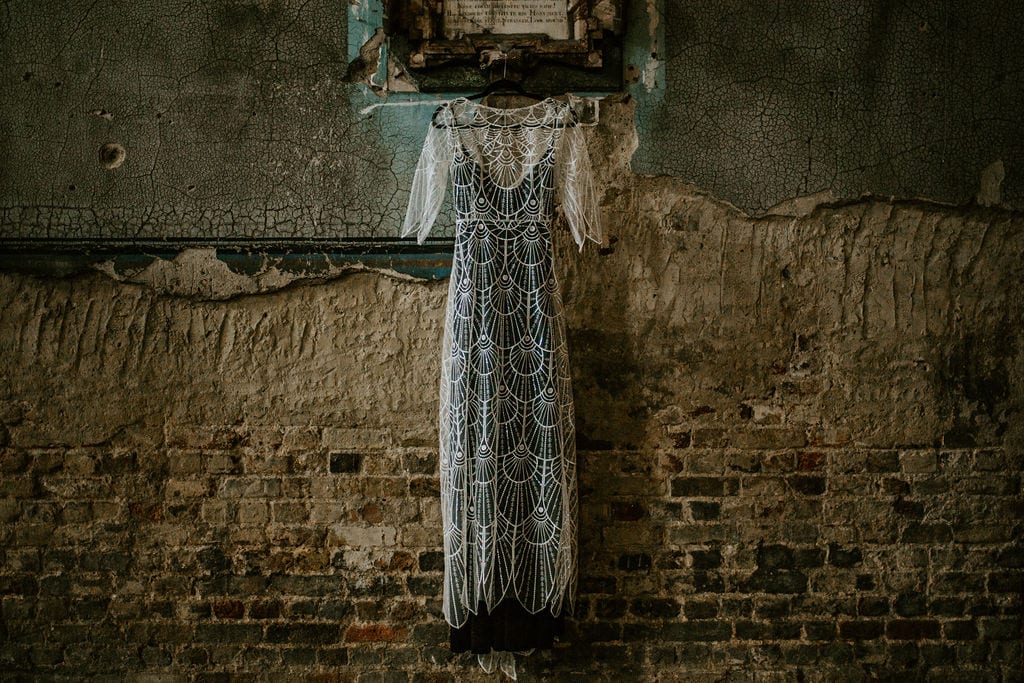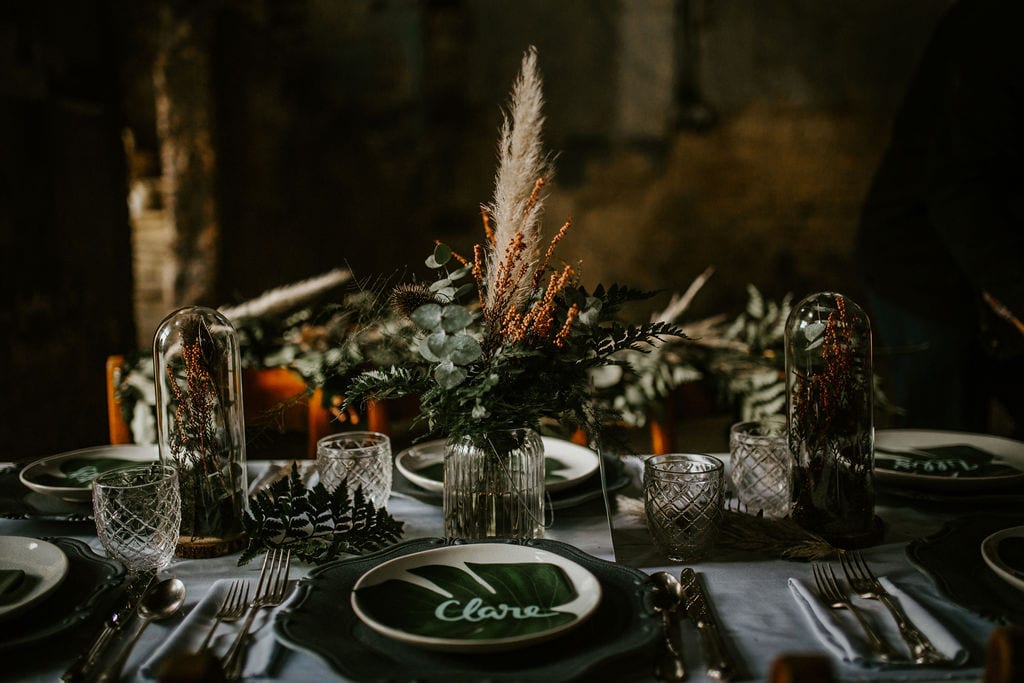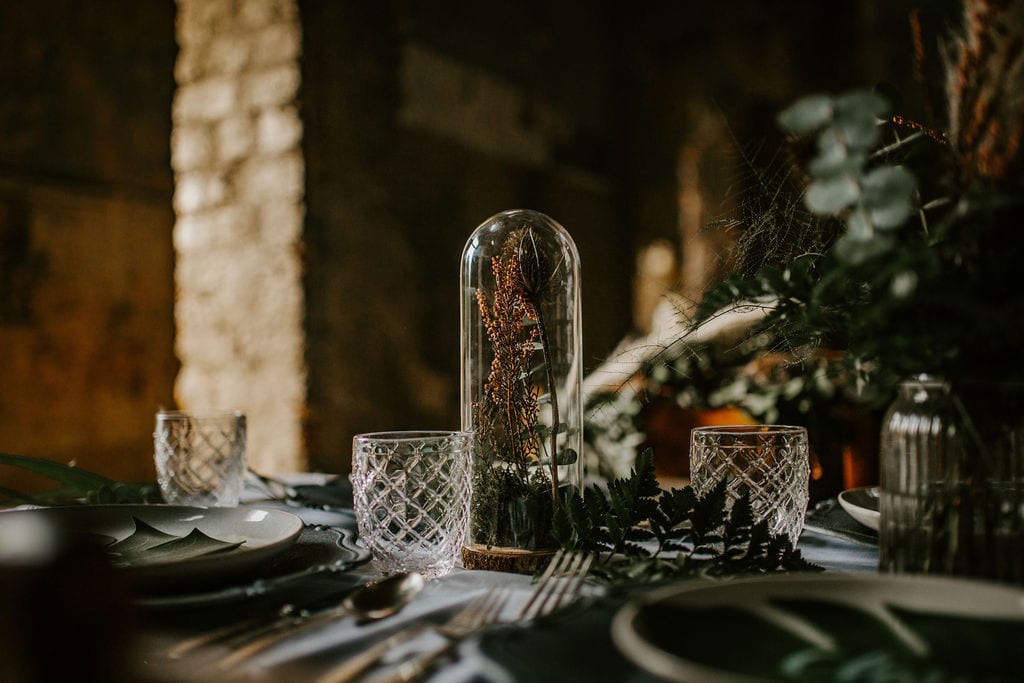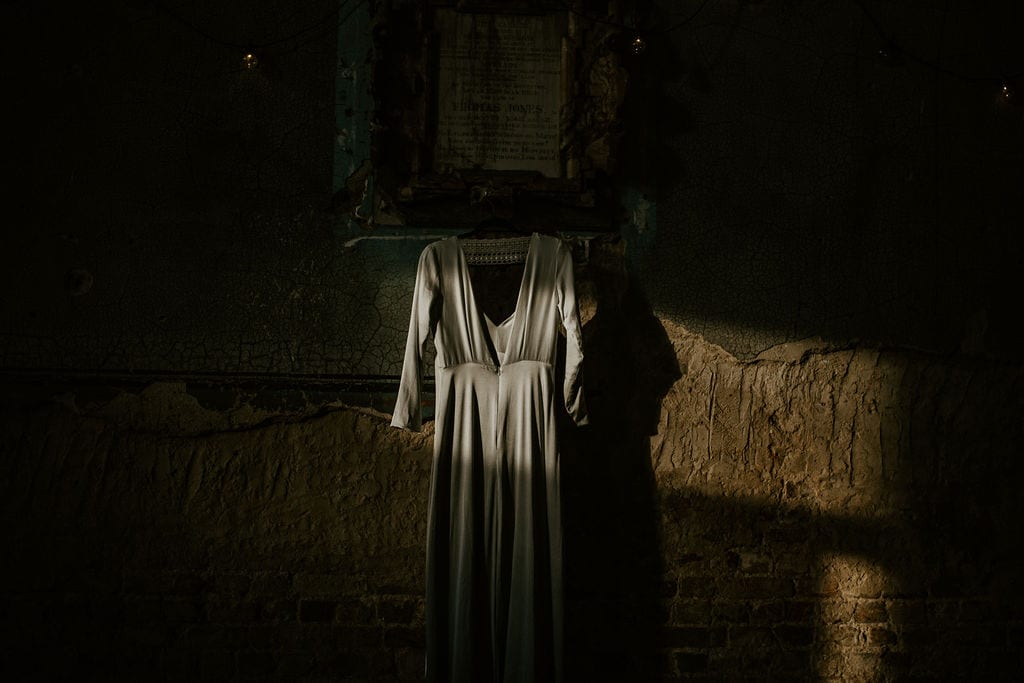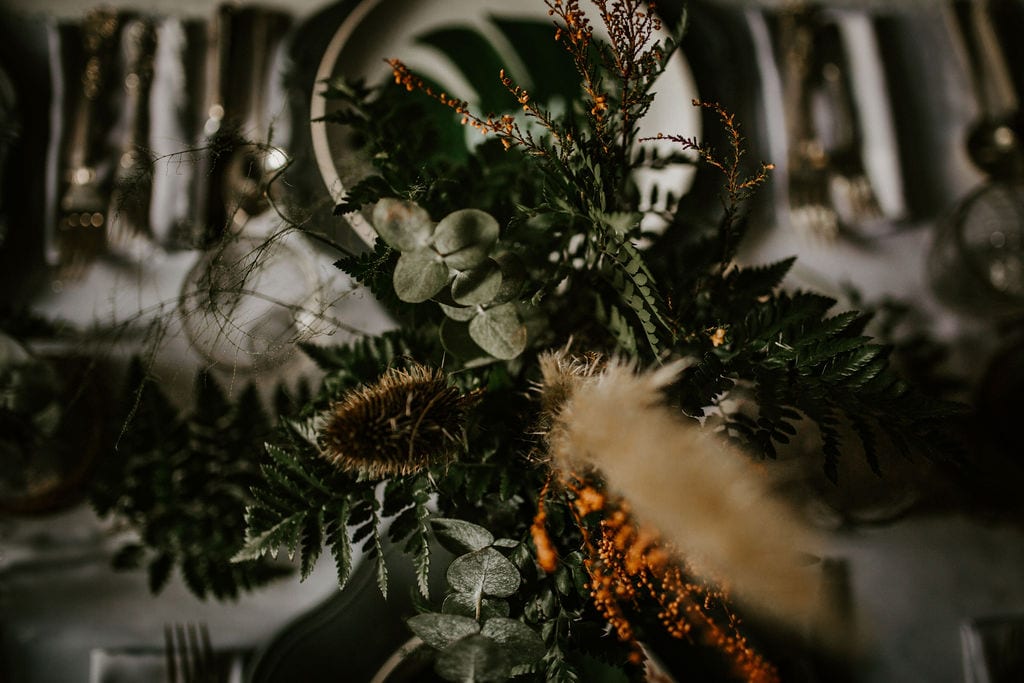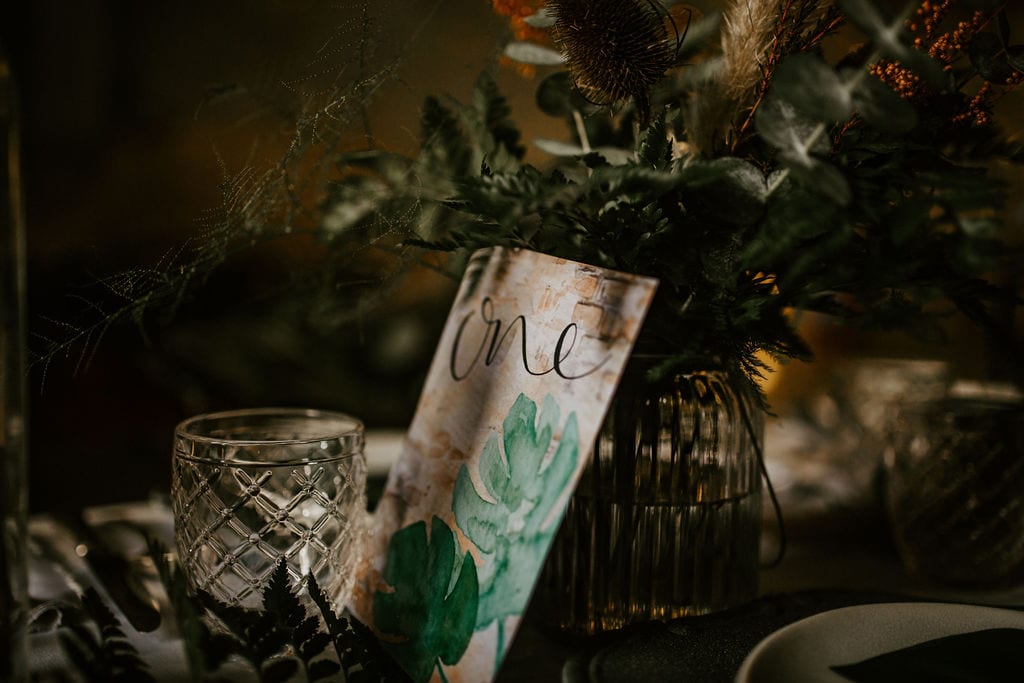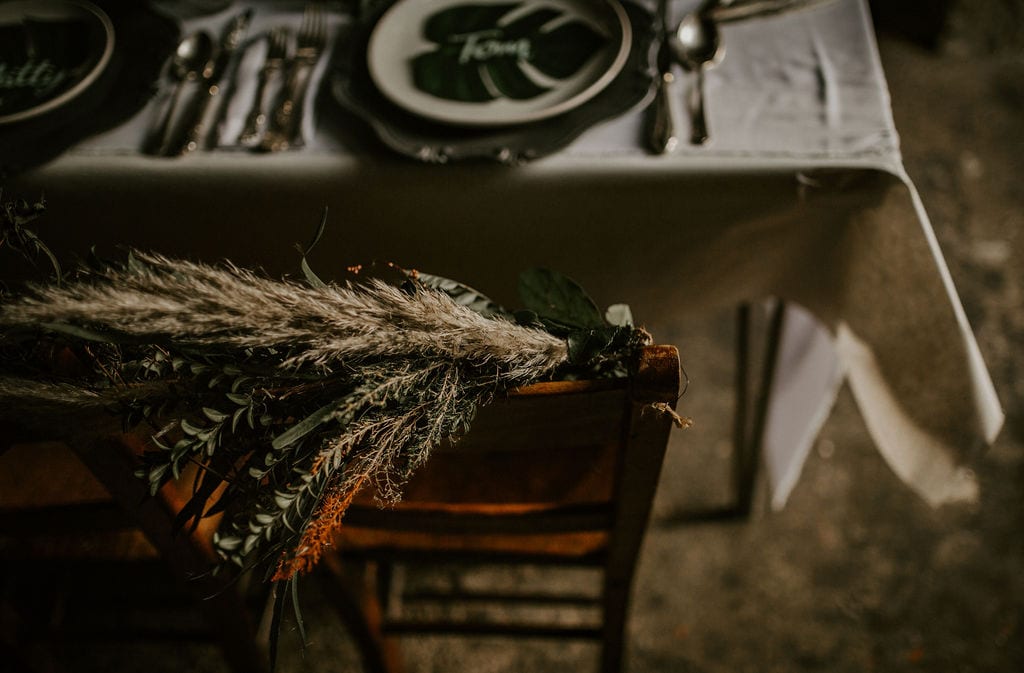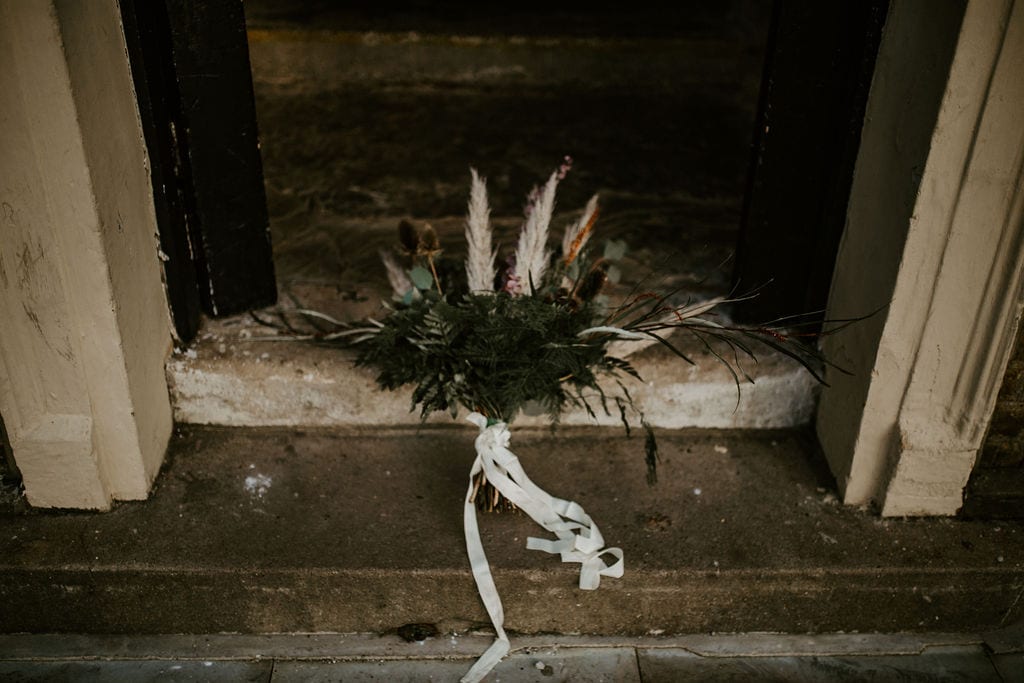 Our Thoughts
Well, what can we say but, wow this is one kick ass styled wedding shoot! i mean not only is it in the super cool mavericks asylum in london, it features lucy cant dance dresses, pampas grass and has the most amazing moody vibes!
we love love love it!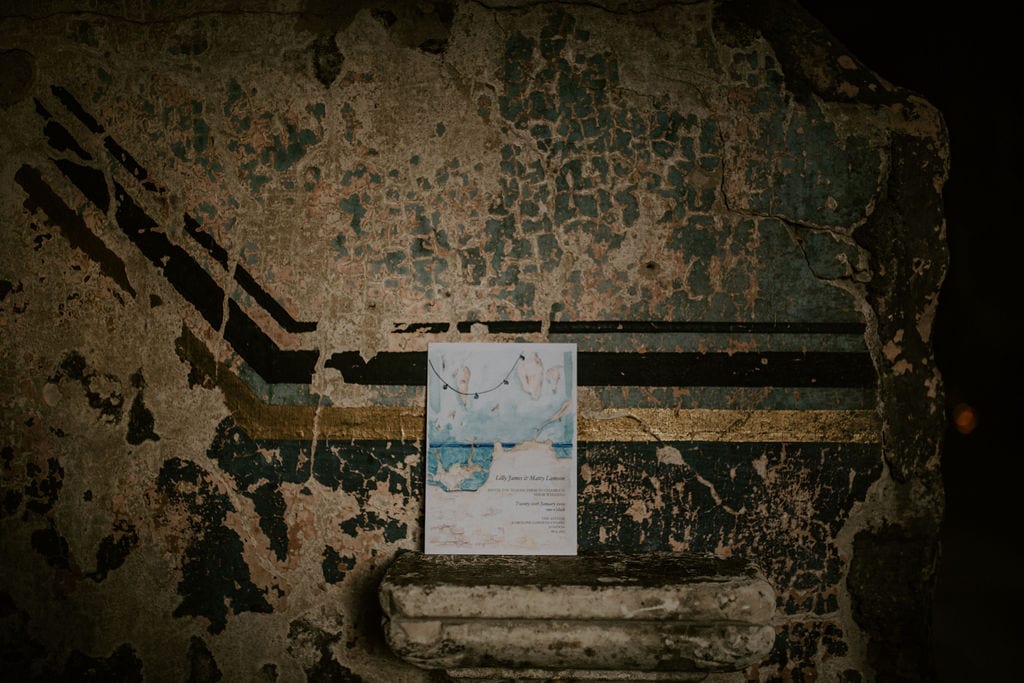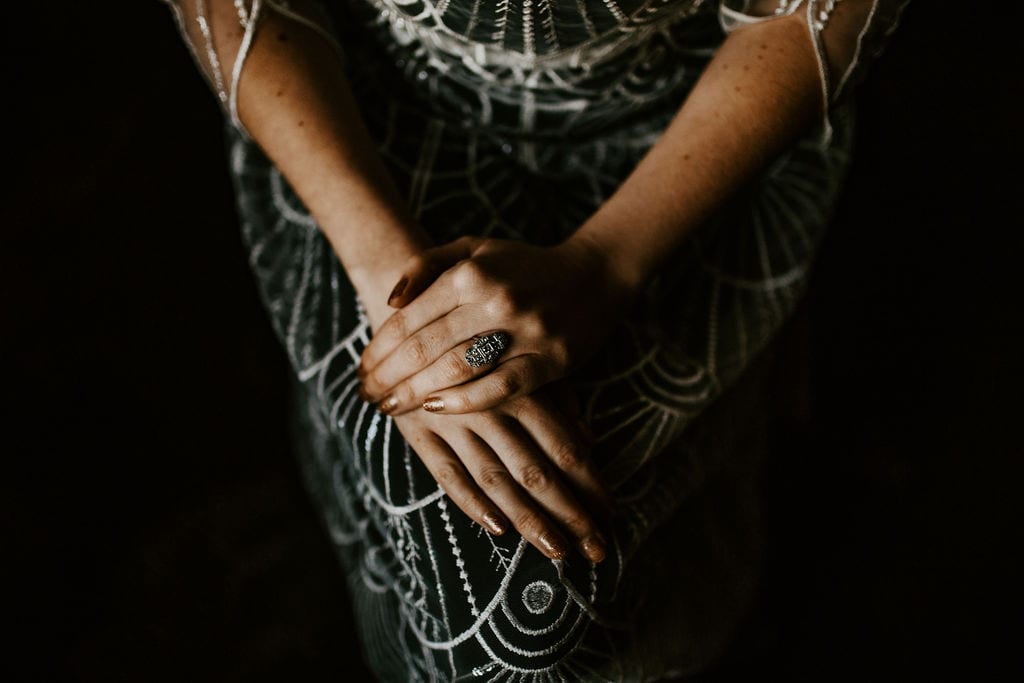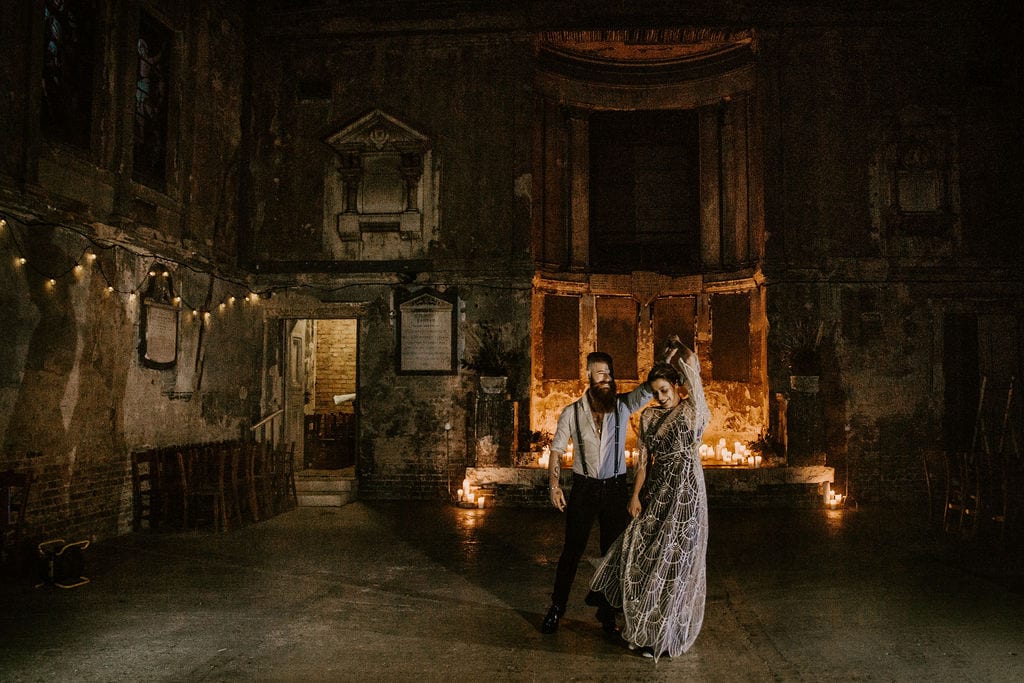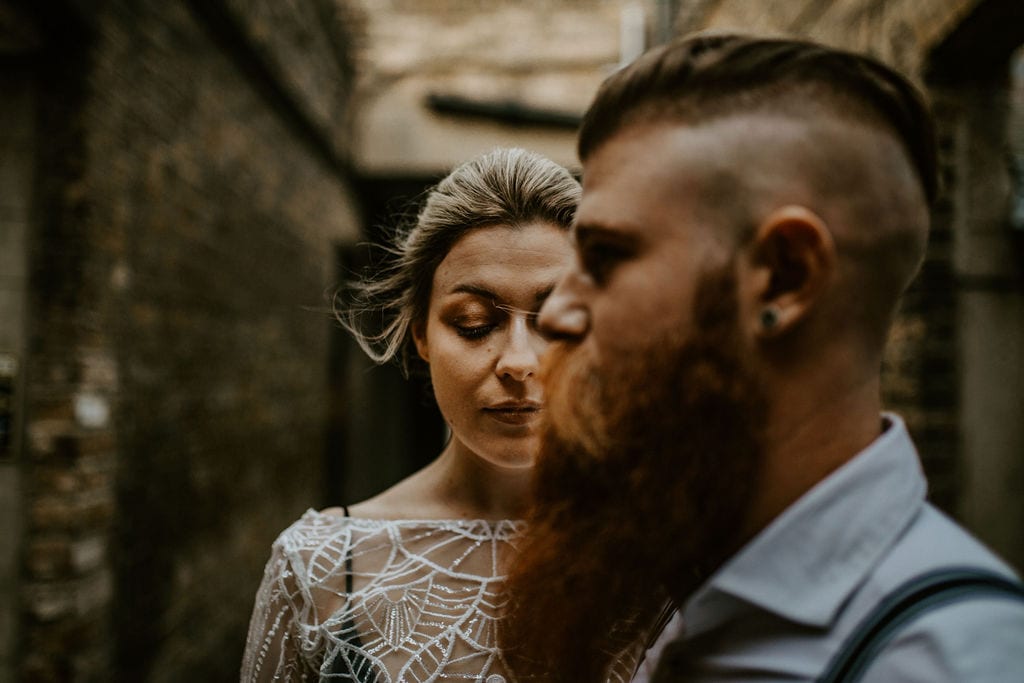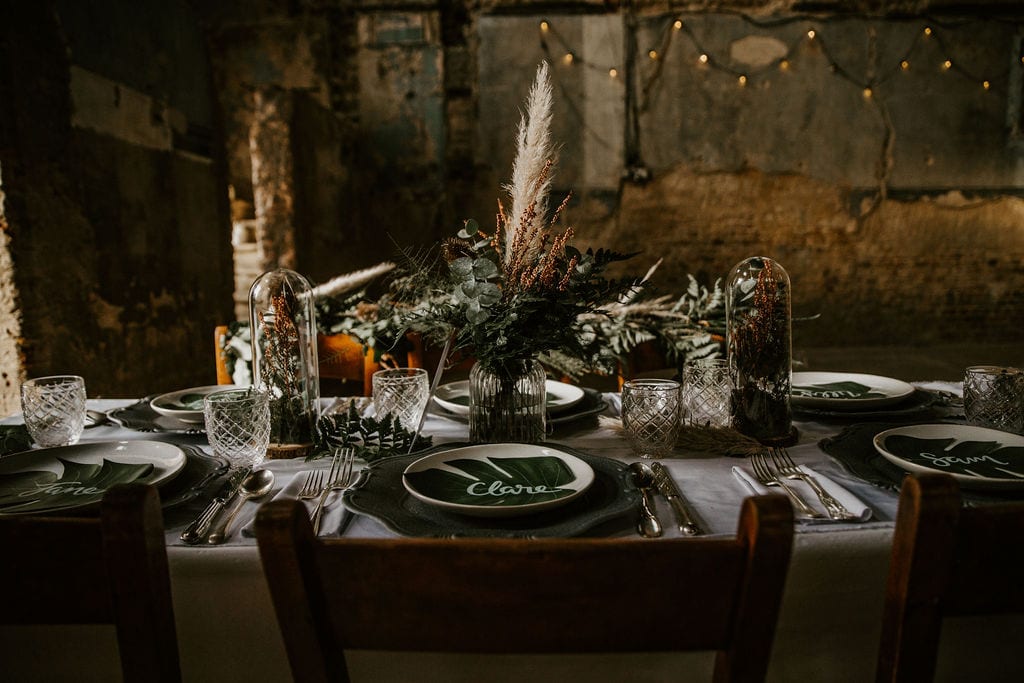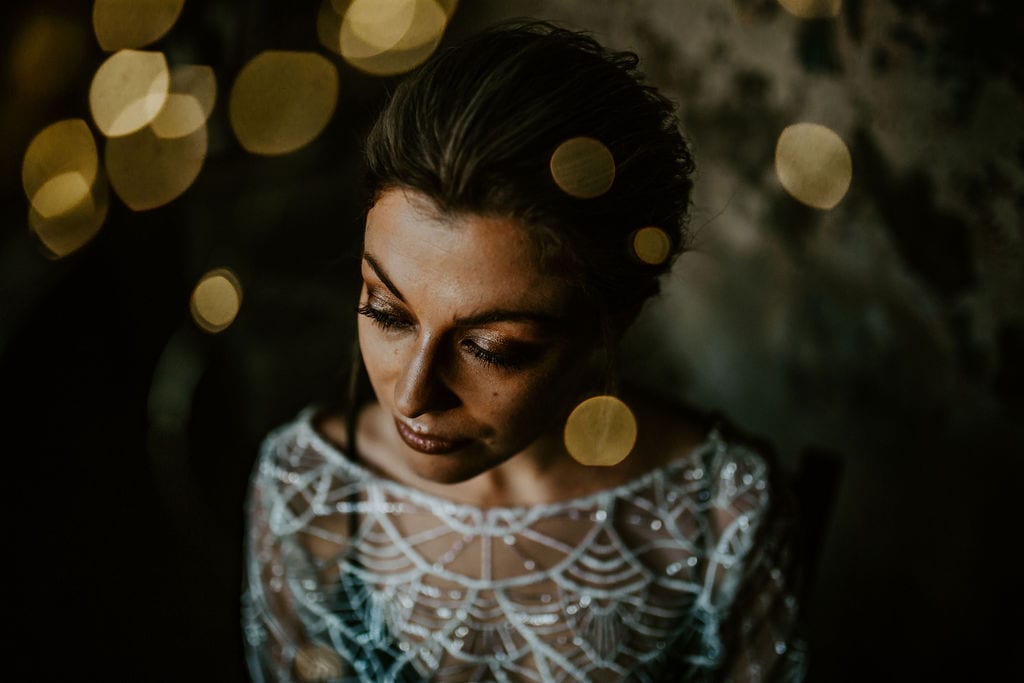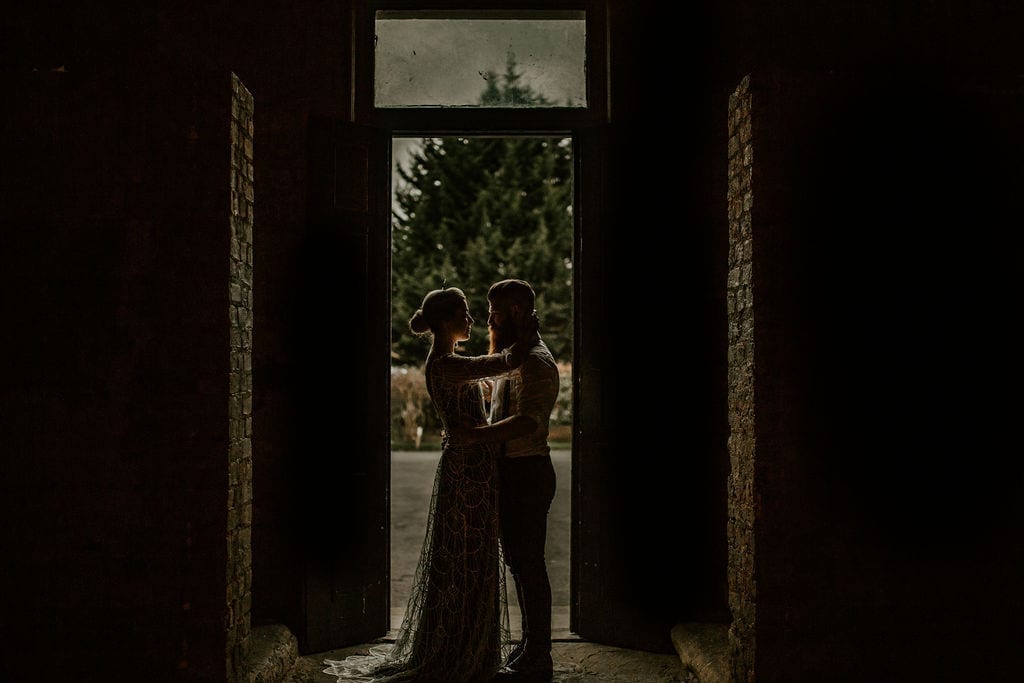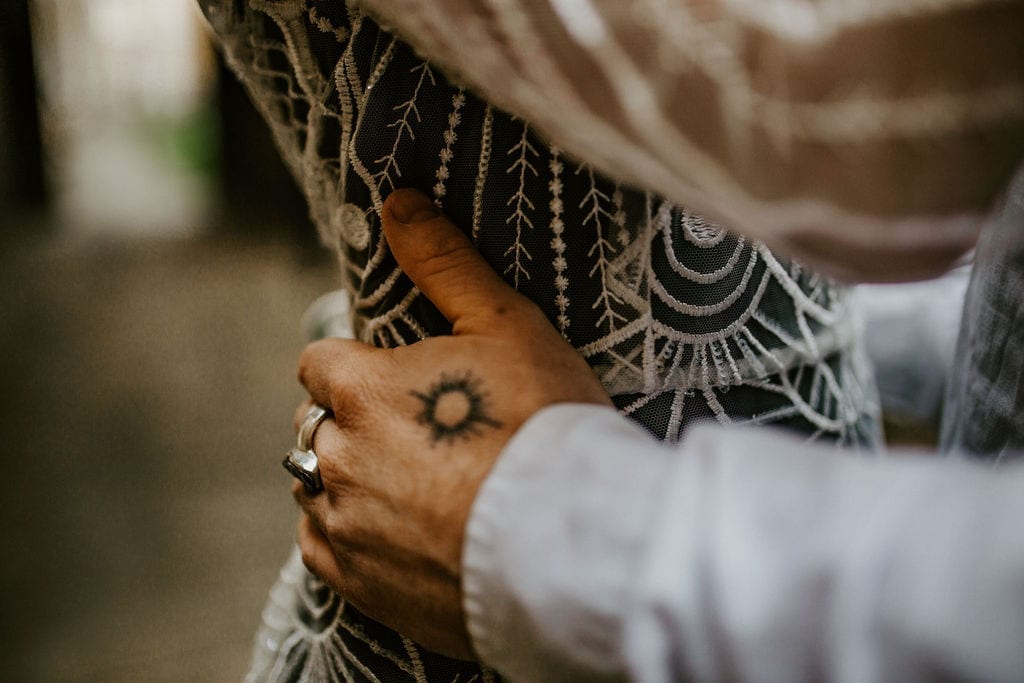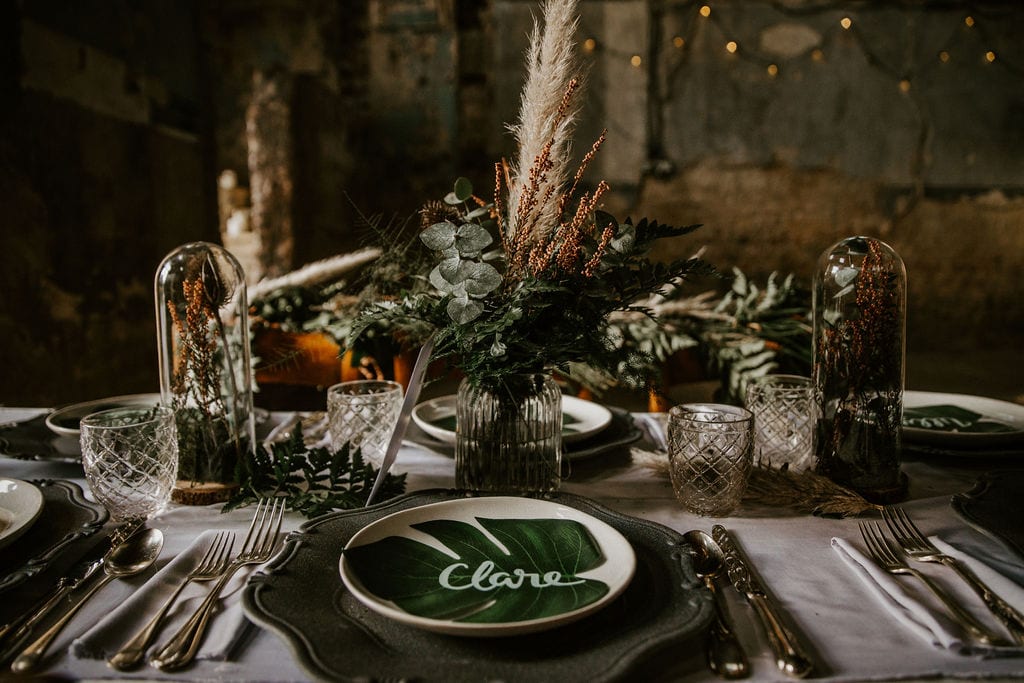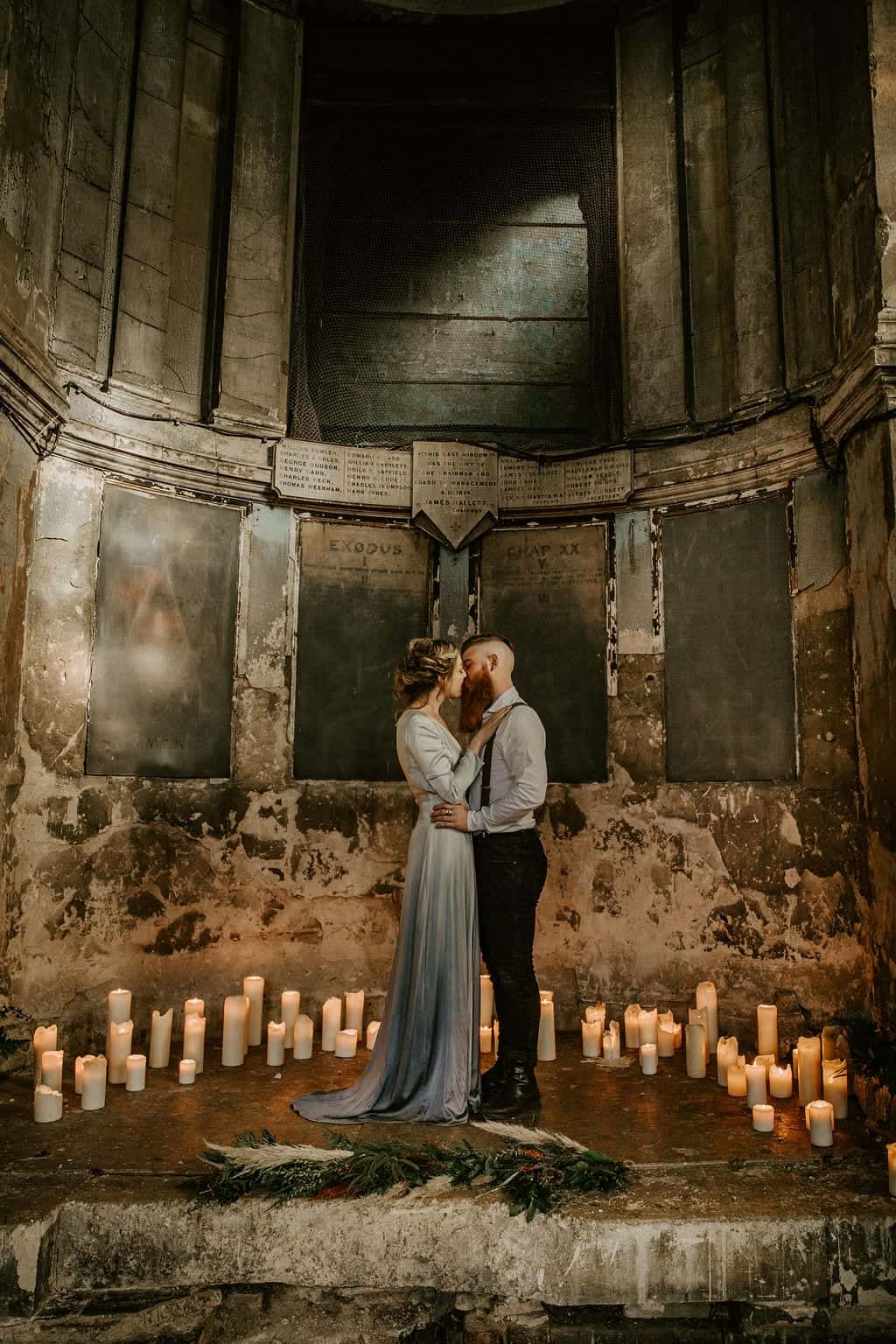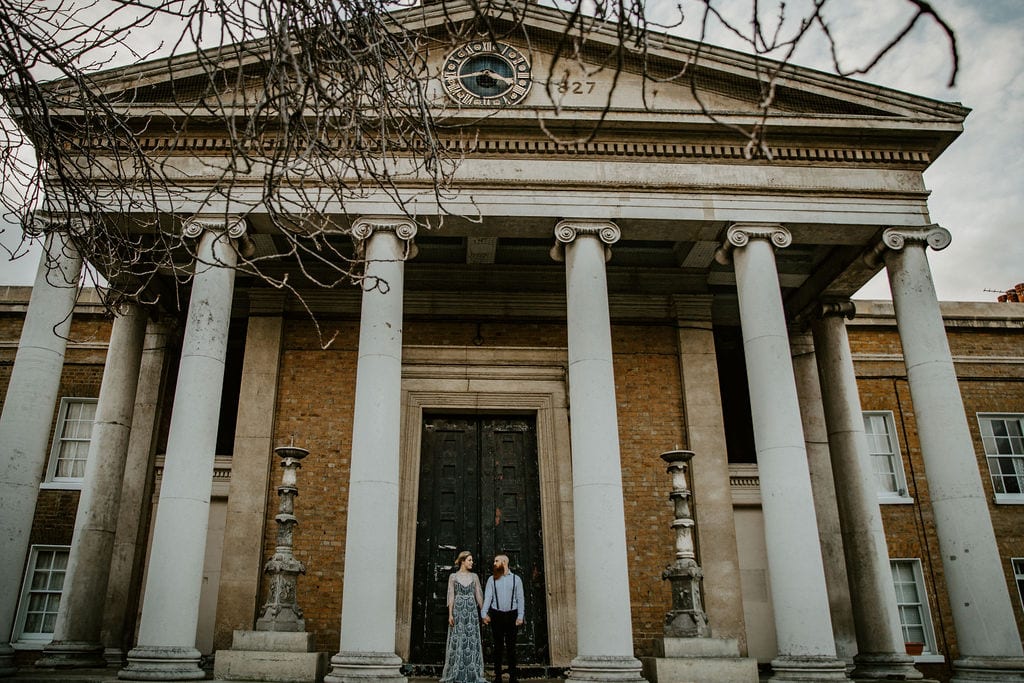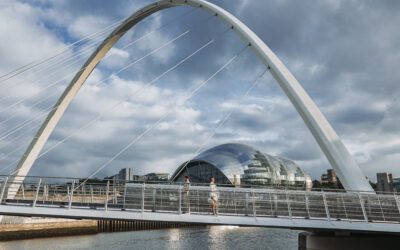 Newcastle elopement Today on the blog we have a graffiti wall, fun-filled city centre elopement...