Planning a City Wedding?
ARE YOU PLANNING A CITY CENTRE WEDDING? THEN YOU ARE IN THE RIGHT PLACE! THE URBAN WEDDING BLOG IS NOT ONLY BRINGING YOU THE MOST STYLISH CITY CENTRE WEDDINGS TO FEAST YOUR EYES ON. WE ARE ALSO BRINGING YOU GUEST EXPERTS, CITY VENUE REVIEWS, CITY WEDDING FASHION. CITY CENTRE HENS & STAGS AND DIY TIPS FOR ADDING THAT PERSONAL TOUCH TO YOUR CITY WEDDING!
THIS BLOG IS FOR ALL YOU COUPLES LOOKING FOR HINTS AND TIPS TO MAKE YOUR CITY WEDDING PERFECT. OR FOR COUPLES WANTING TO ADD AND INDUTRIAL TWIST TO THEIR DAY. SO GET IN TOUCH AND LET US KNOW WHAT YOU WANT TO SEE UP ON THE BLOG. WHAT YOU ARE LOVING OR WHY NOT GET FEATURED AND SUBMIT YOUR CITY WEDDING TO US?
THIS WEEK WE HAVE THIS STUNNING URBAN CHIC SHOOT SET IN LIVERPOOL. NEXT TO MANCHESTER THIS IS ONE OF OUR OTHER FAVOURITE CITIES, FULL OF AMAZING HISTORY AND COOL SPACES.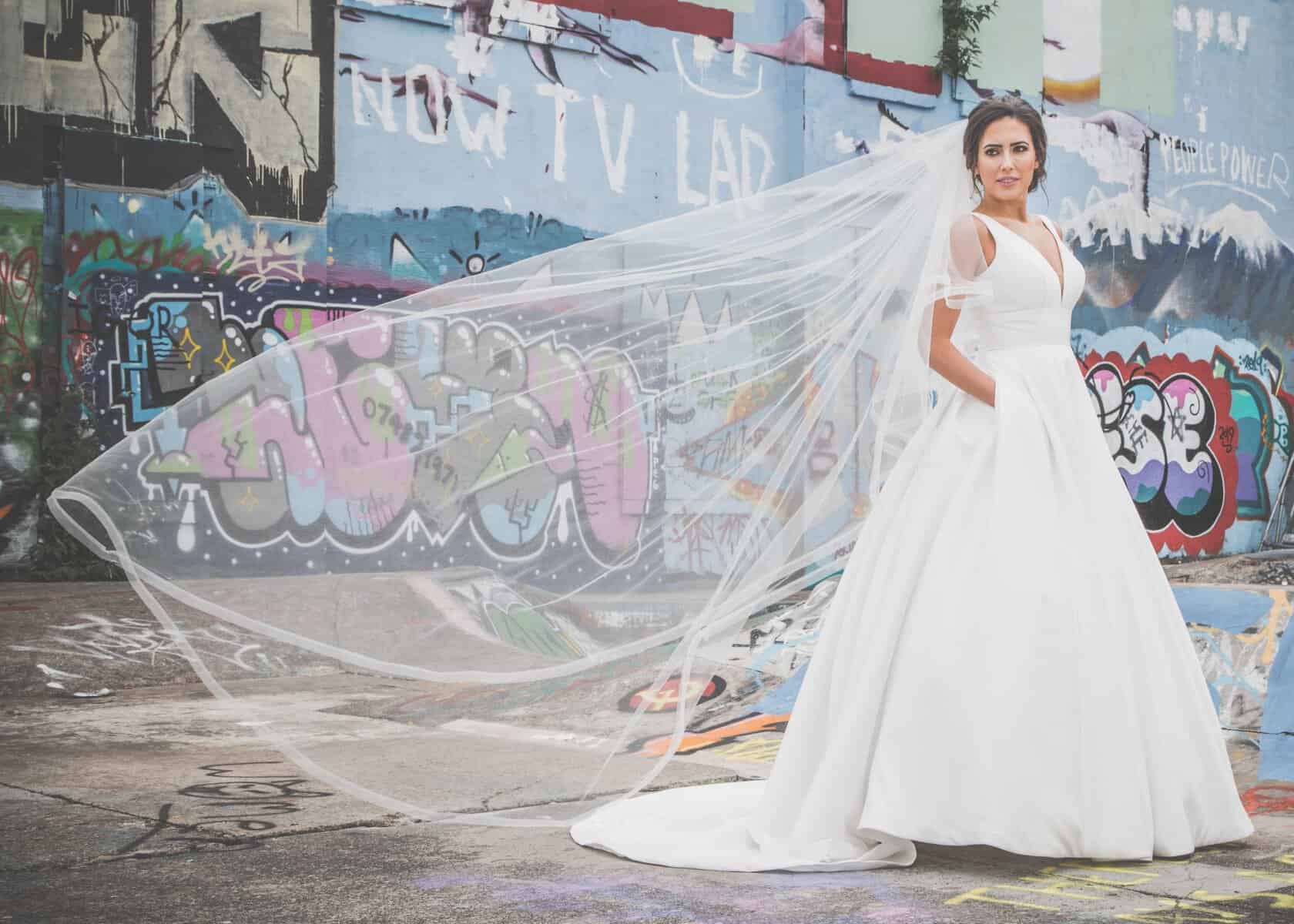 WHERE DID THE URBAN CHIC SHOOT TAKE PLACE?
THE SHOOT WAS AT THE BALTIC TRIANGLE LIVERPOOL IN A PLACE CALLED CONSTELLATIONS, IT'S AN AMAZING URBAN SPACE IN THE HEART OF THE BALTIC TRIANGLE. AN EVENT SPACE, GARDEN, EATERY & BAR. AN INTERSECTION OF ART, MUSIC, FOOD AND DRINK. THE SPACE A REGENERATED WAREHOUSE AND RECYCLING YARD IS HOME TO EVERYTHING FROM LIVE MUSIC, WEDDINGS AND CREATIVE EXPERIENCES.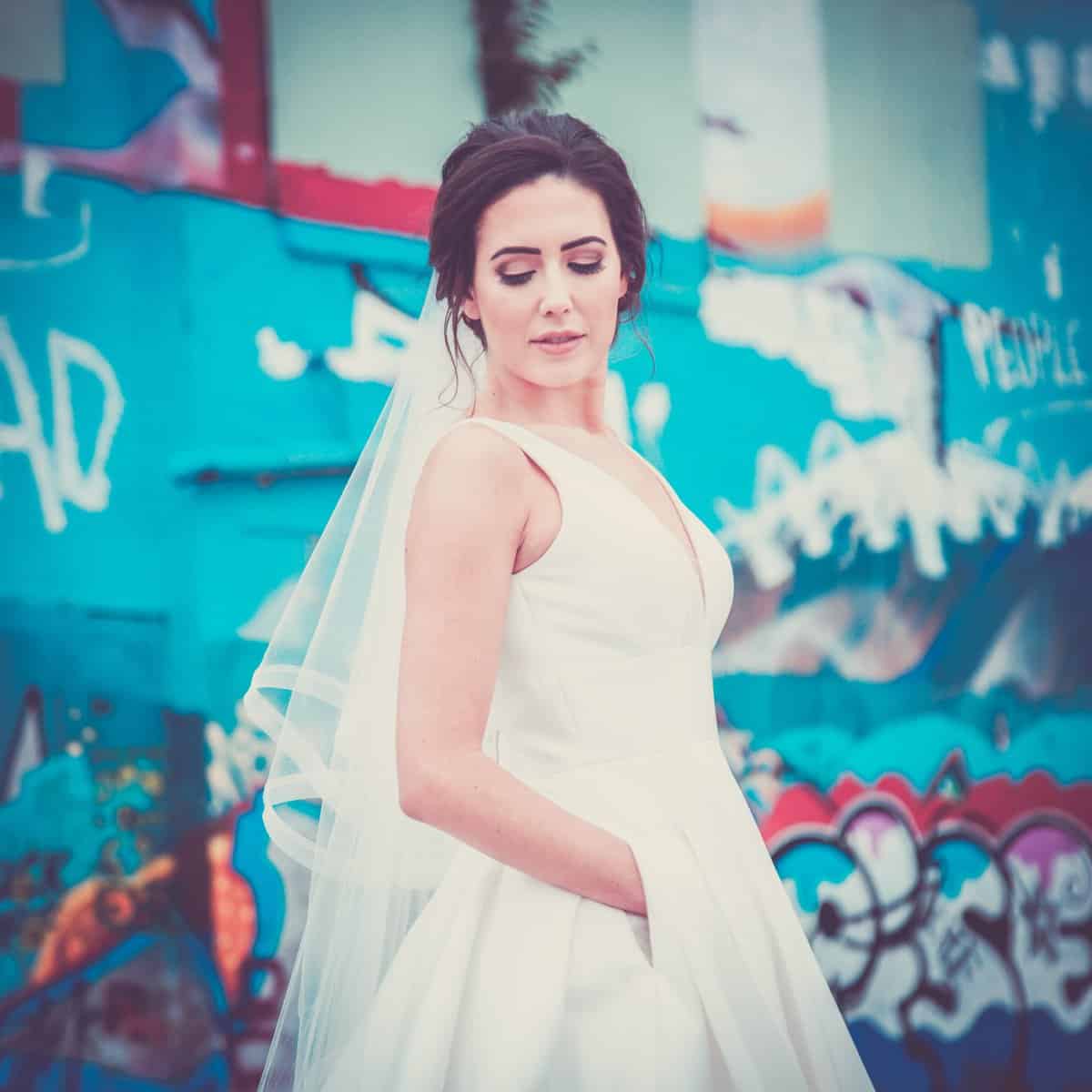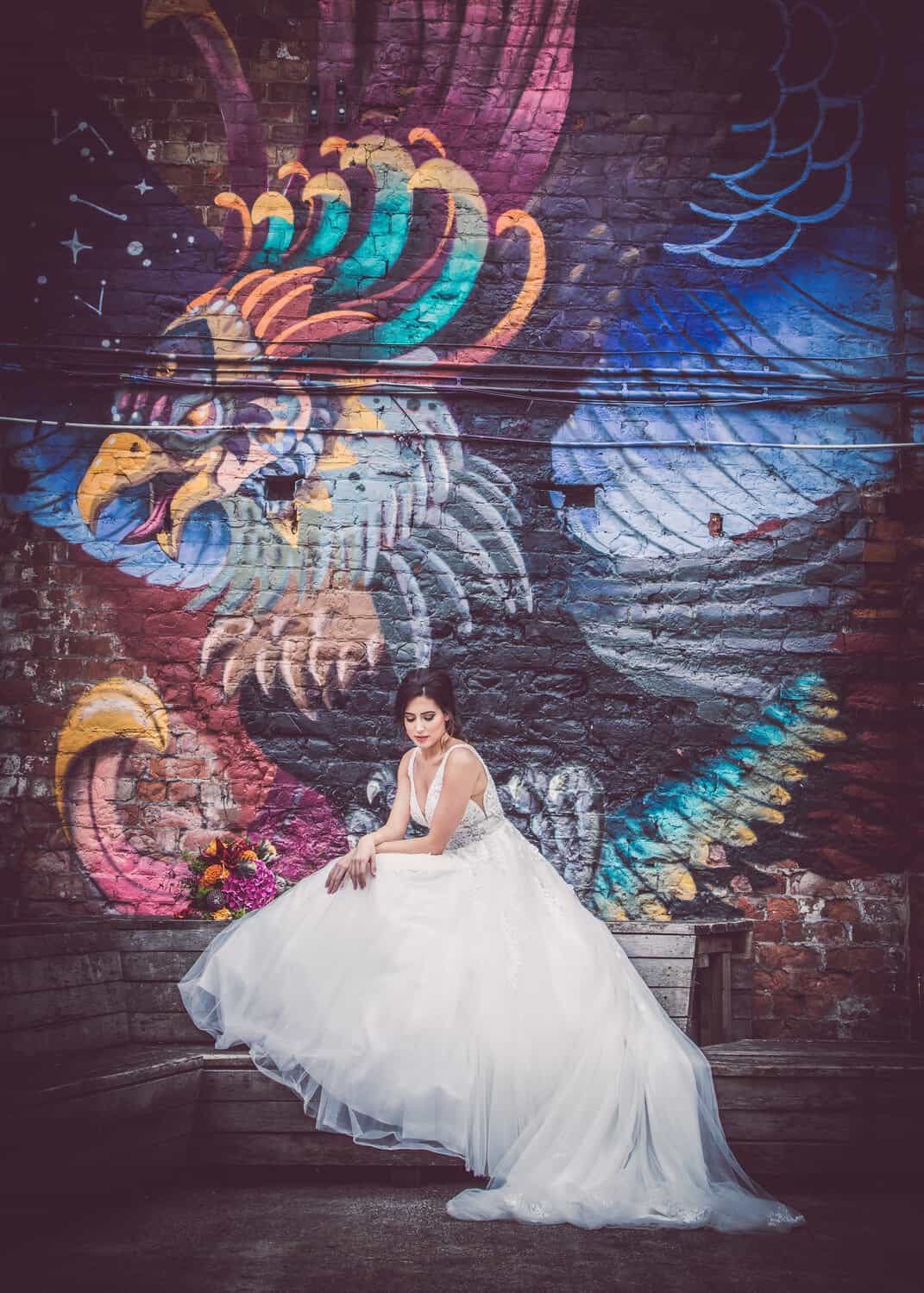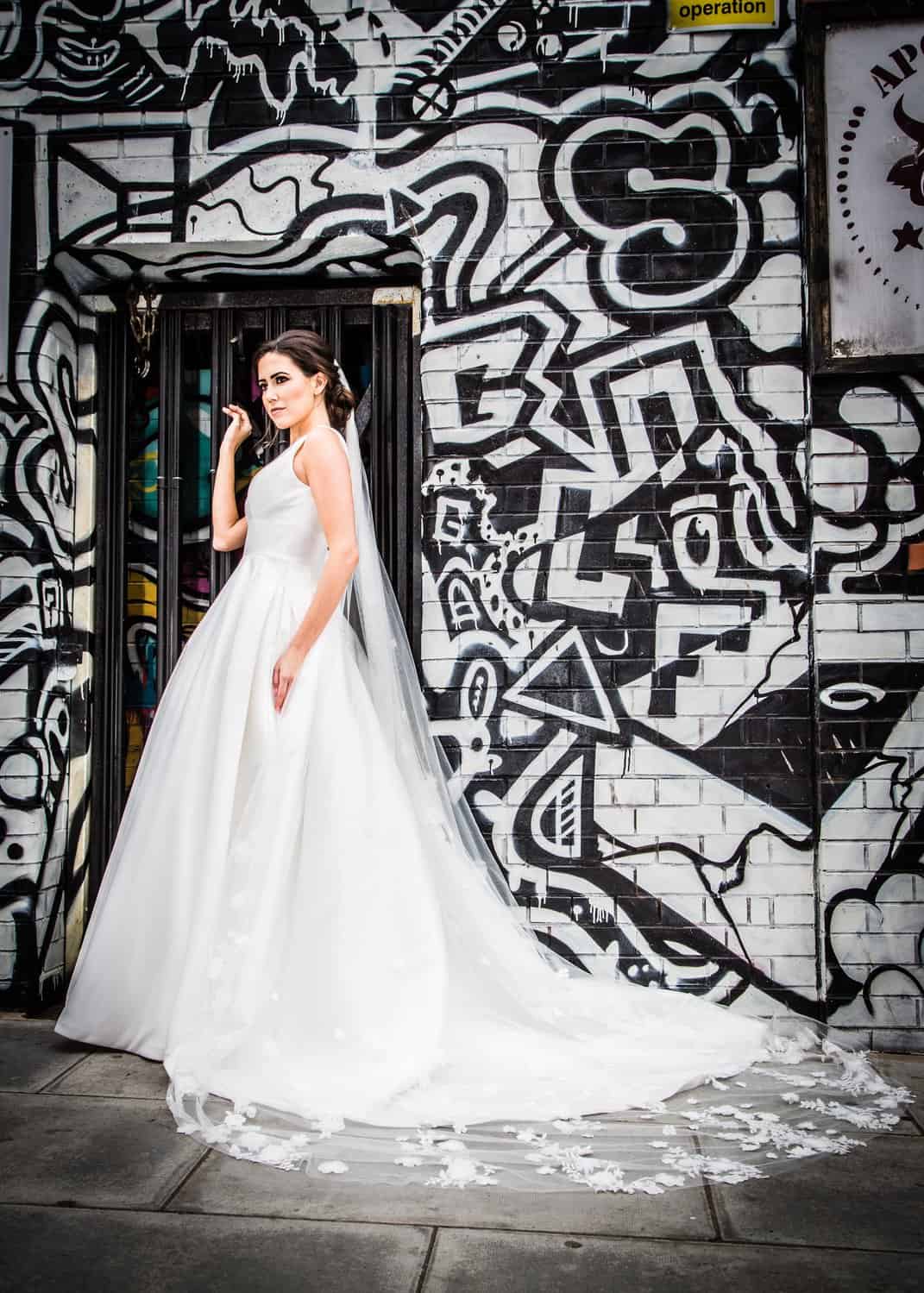 WHAT INSPIRED YOU TO DO THE SHOOT?
WE WANTED TO PUSH THE BOUNDARIES OF TRADITIONAL WEDDING PHOTOGRAPHY AND VENUES AND COMBINING OUR TWO LOVES WEDDINGS AND URBAN/ ARCHITECTURAL PHOTOGRAPHY WE CAME UP WITH THE BALTIC TRIANGLE AS THE PERFECT CREATIVE SPACE TO JUXTAPOSE BEAUTIFUL WEDDING GOWNS WITH AN URBAN CREATIVE ENVIRONMENT.
CONSTELLATIONS WAS A PERFECT SPACE TO CREATE THE IMAGES THAT WE HAD PLANNED, IT OFFERED SUCH A DIVERSE RANGE OF BACK DROPS AND ONE OF OUR FAVOURITE SHOT FROM THE DAY IS OUR BRIDE IN FRONT OF THE MURAL LIVE PAINTED BY FRIDA STIIL VIUM, THE BIRD WAS LIVE PAINTED AS PART OF CONTRAST MURAL FEST. WE ALSO ABSOLUTELY LOVED THE ART WORK BY PAUL CURTIS INCLUDING ABBEY ROAD AND THE FOR ALL LIVERPOOLS LIVER BIRDS. ITS HARD NOT TO BE INSPIRED WHEN IN THIS AREA, SO MANY TALENTED ARTISTS, CREATIVE SPACES AND FAB BARS AND EVENT SPACES. WE WORKED WITH LIVERPOOL BRIDAL BOUTIQUE AND NICKY WEBB (MUA) ON THE SHOOT,  OUR MODEL ON THE DAY WAS JOANNA JOHNSON.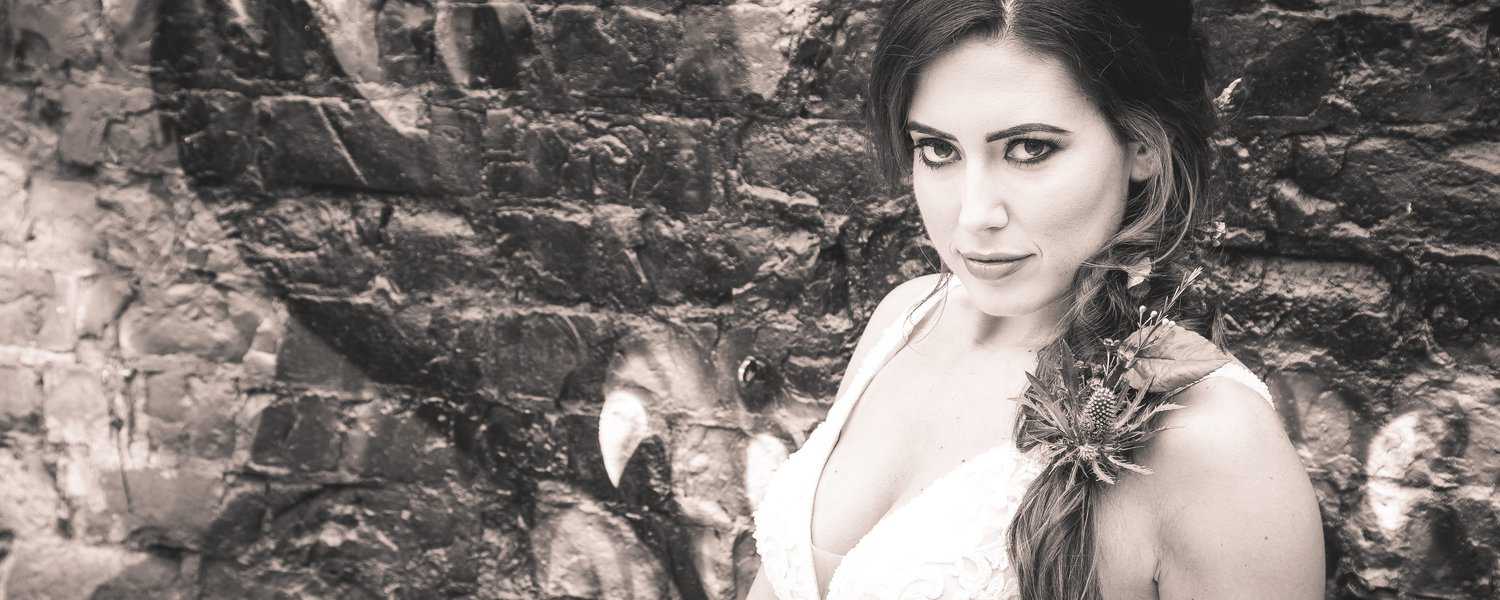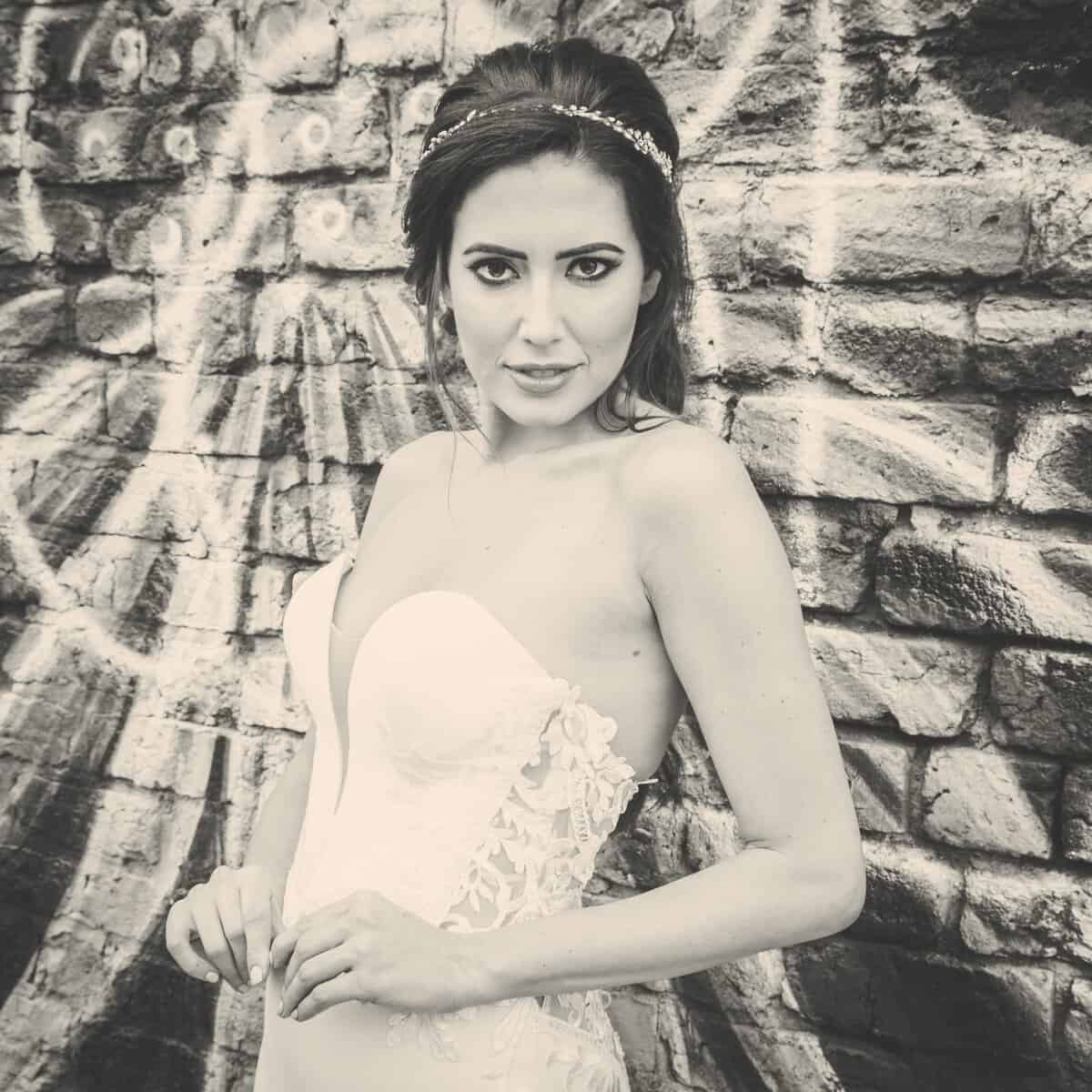 THE SHOOT WAS A COLLABORATION WITH SOME OF THE NORTH WESTS BEST WEDDING SUPPLIERS. WE LOVE CITY WEDDINGS AND INCORPORATING THE URBAN ART WAS REALLY IMPORTANT TO US.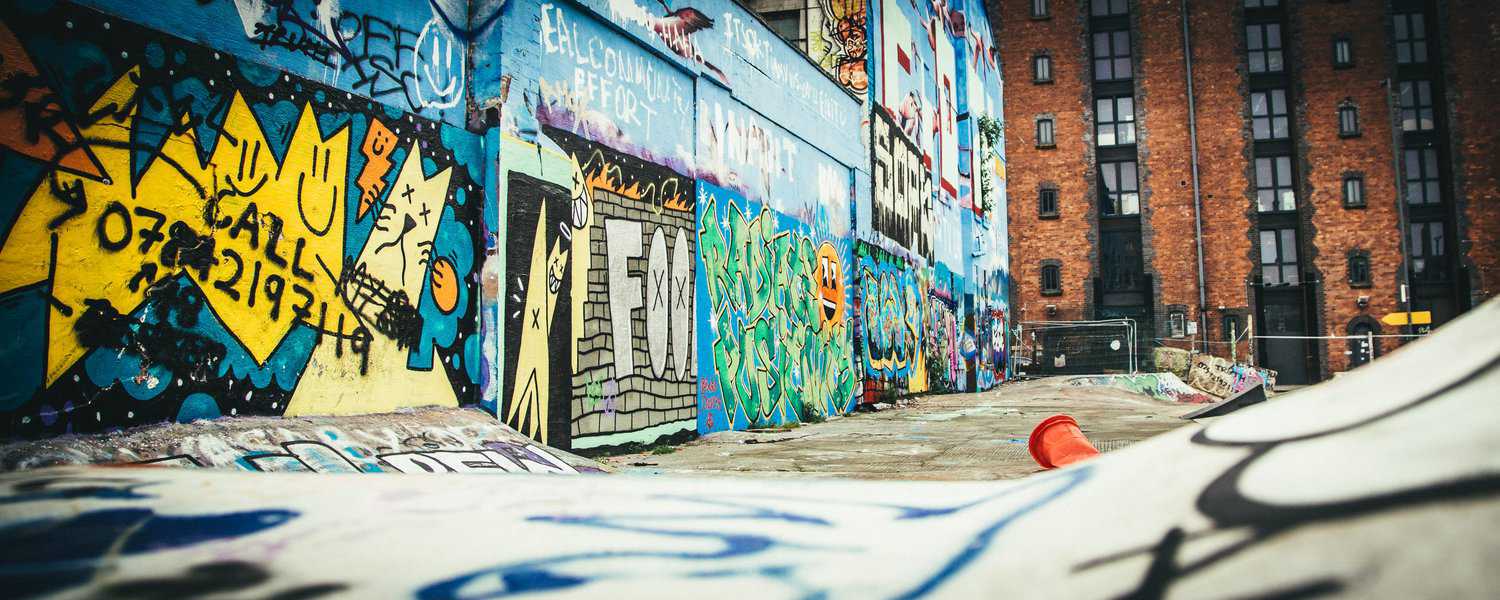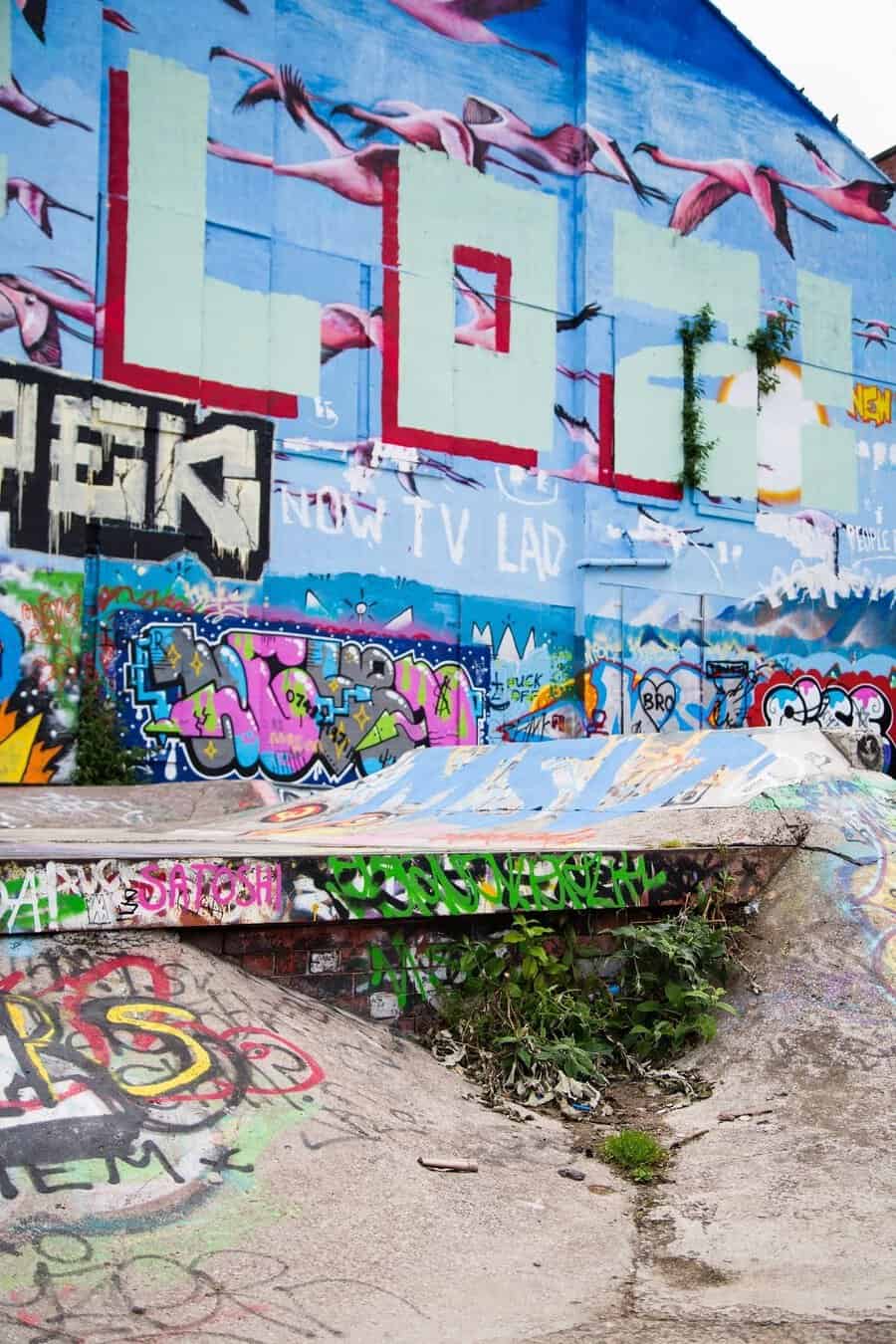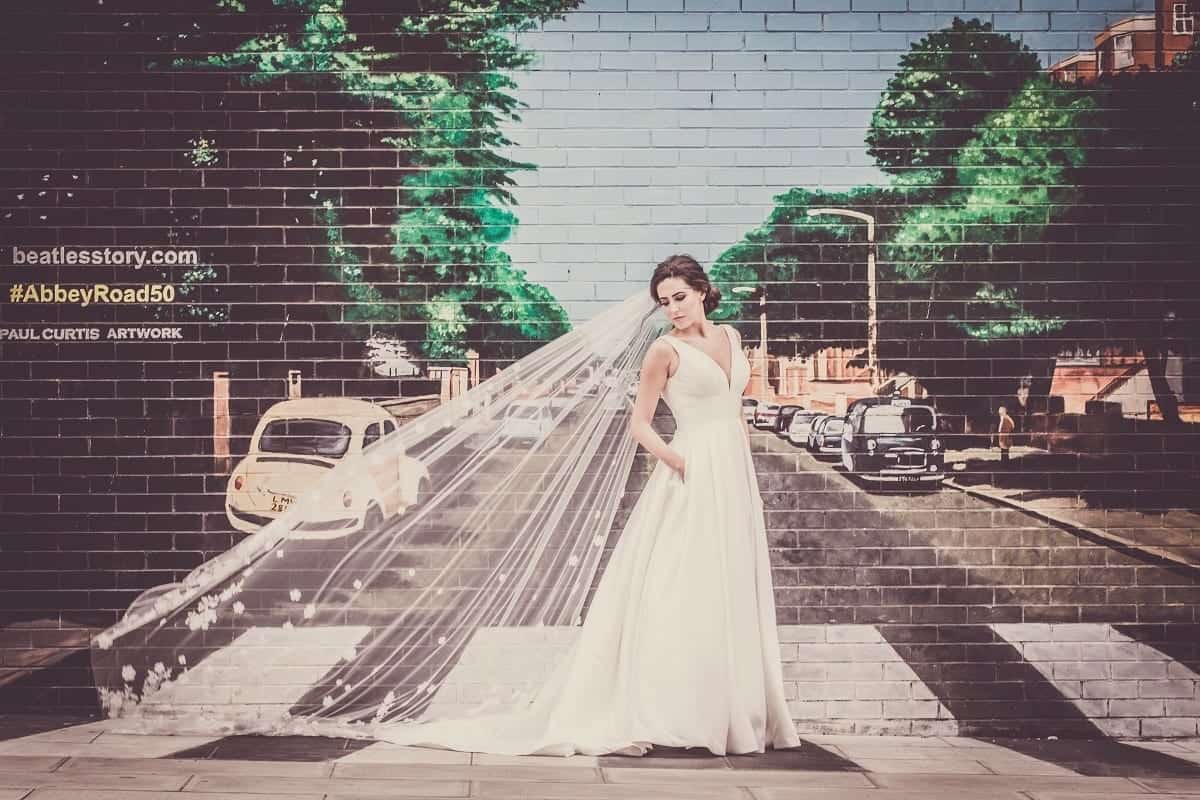 IT WAS AN URBAN CHIC SHOOT ALLOWING US TO REALLY PUSH OUR CREATIVITY AND ALLOW A VISION TO COME TO LIFE. ONE OF THE IMAGES WAS CHOSEN TO APPEAR ON THE FRONT COVER OF A BRIDAL MAGAZINE, SOMETHING THAT WE ARE REALLY PROUD OF.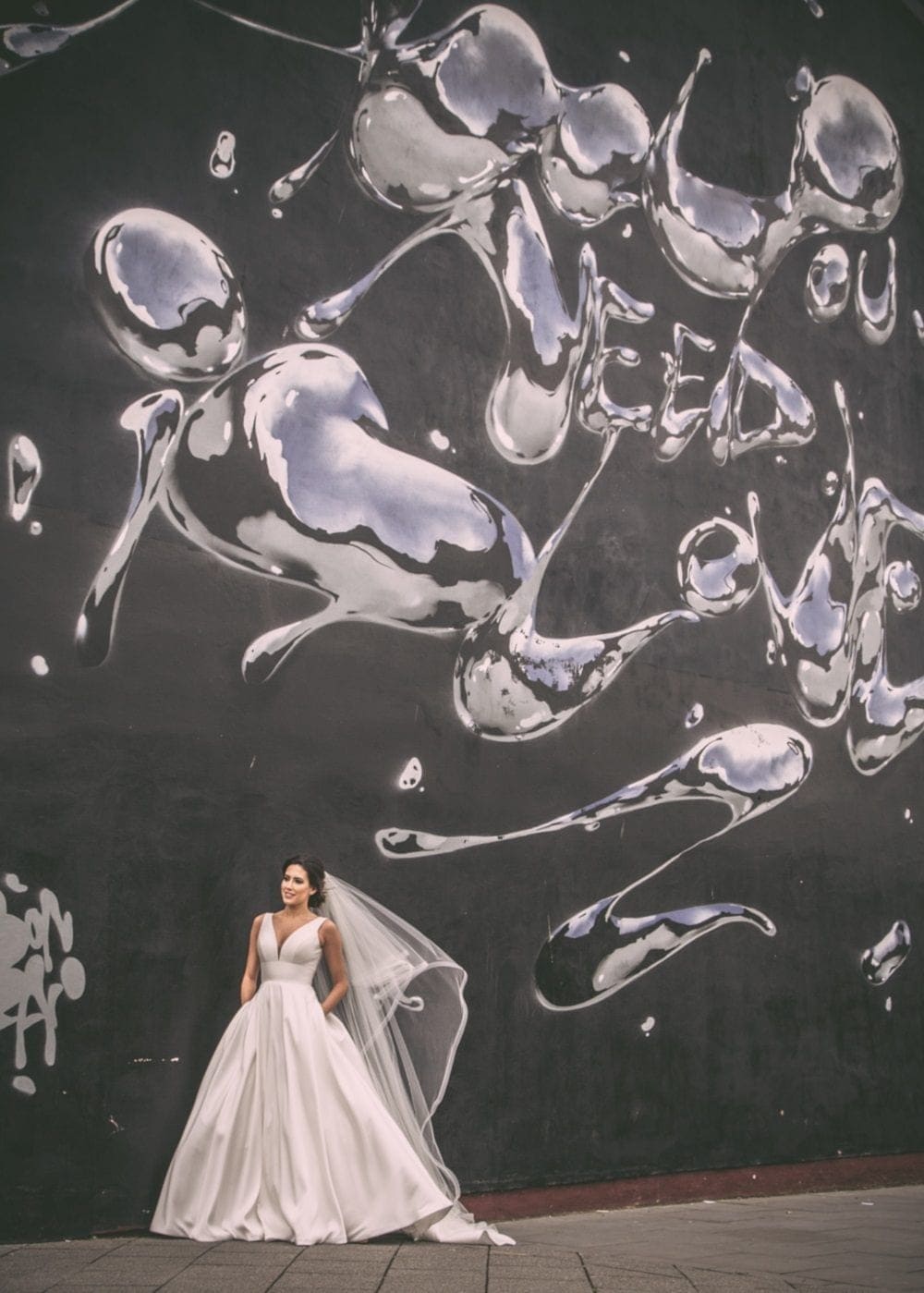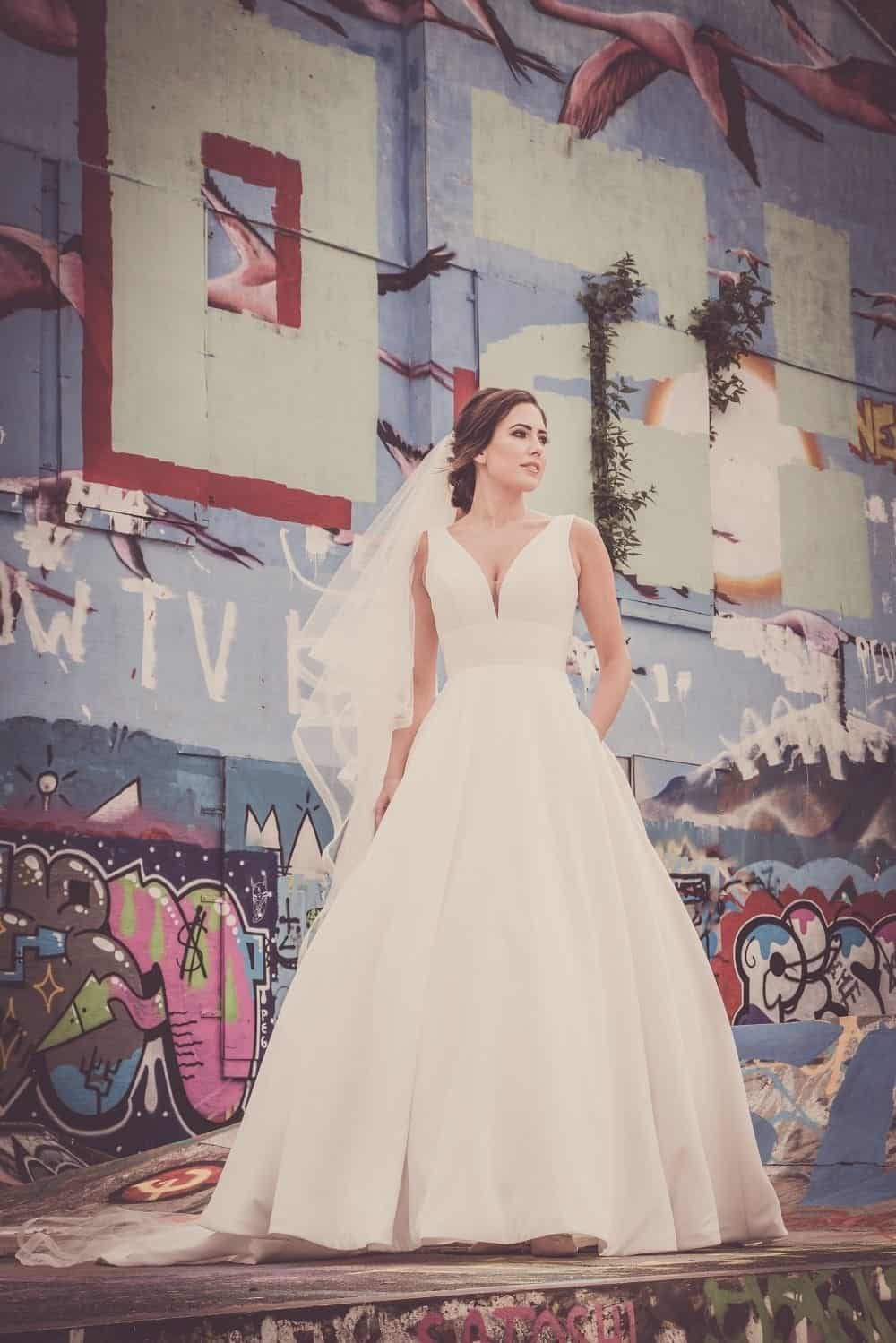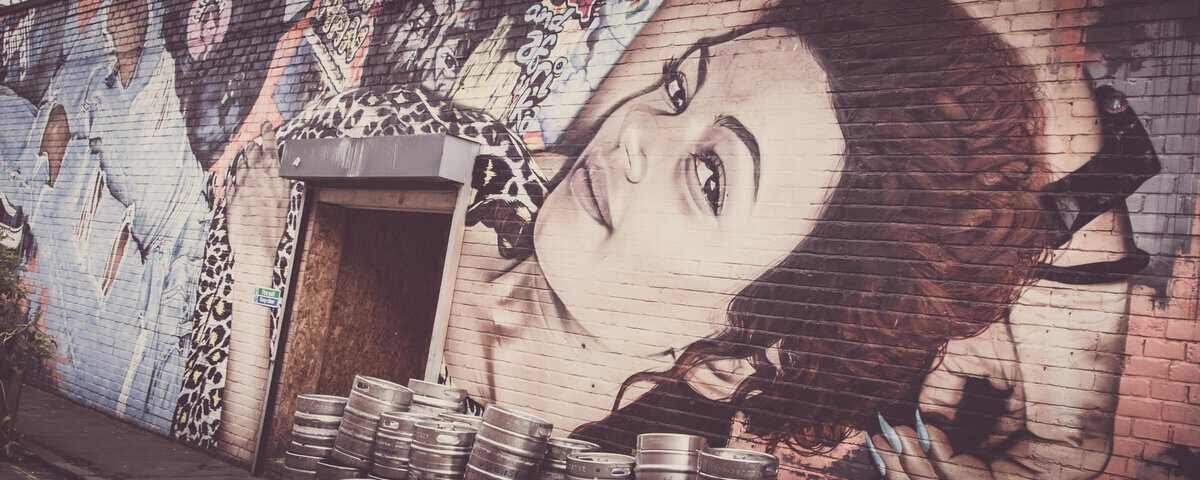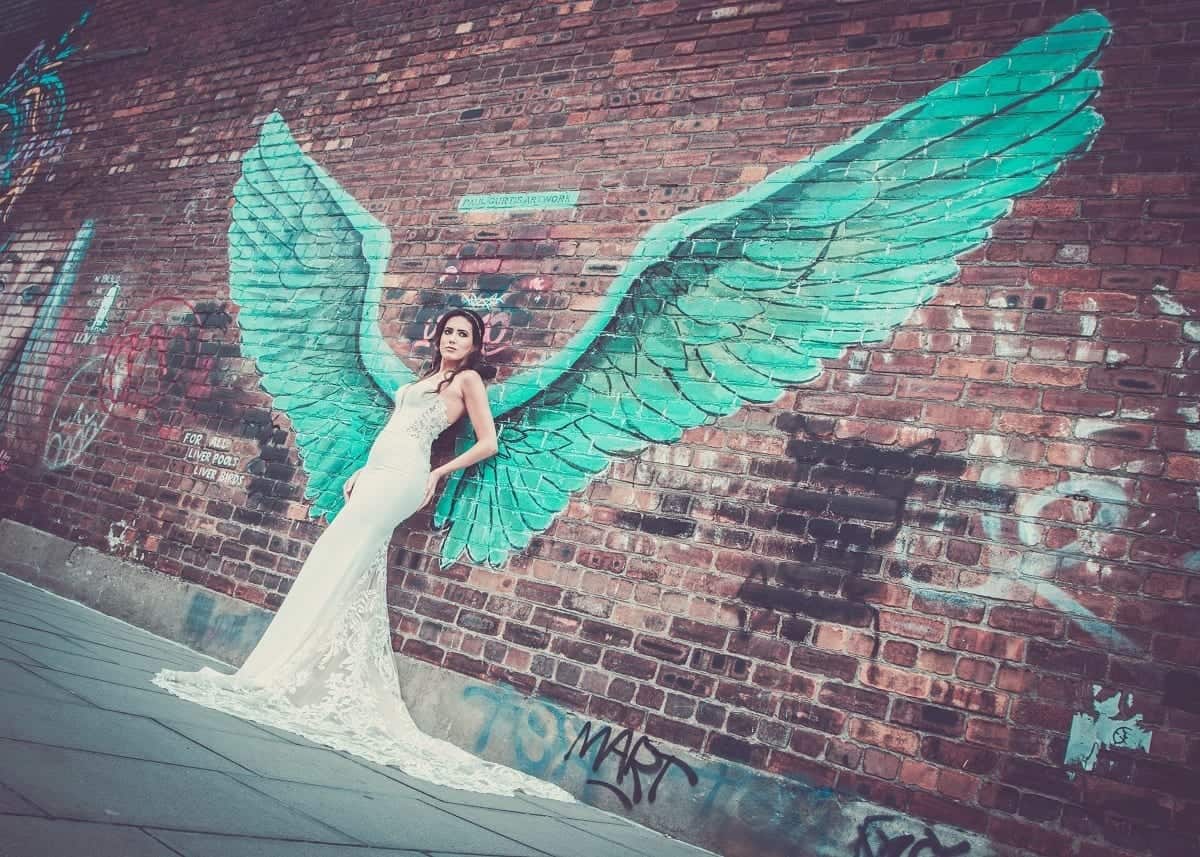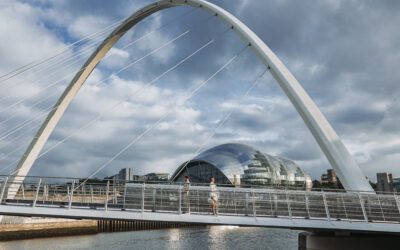 Newcastle elopement Today on the blog we have a graffiti wall, fun-filled city centre elopement...