disco wedding! What a time to get creative! A whole brand new year (and hopefully a better one). Time to get those wedding plans back on track and get some inspiration.
Today's Urban Wedding blog is bring you some Urban disco wedding inspiration, and why the hell not it is a new year after all! Are you a disco diva? We're not gonna lie we are missing music, bar's and having a flippin good dance.
Enjoy today's inspiration, we hope it gives you a good mood lift!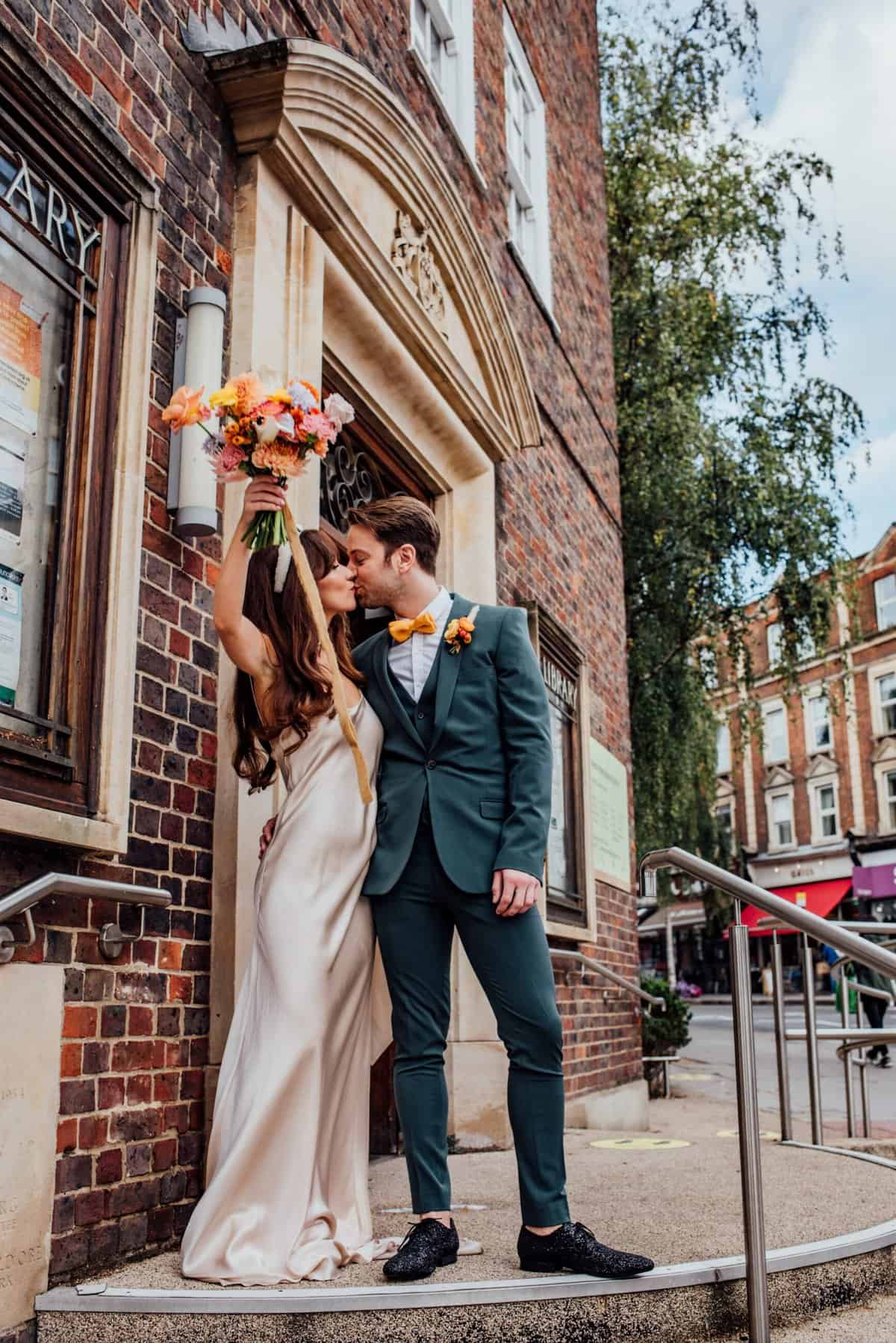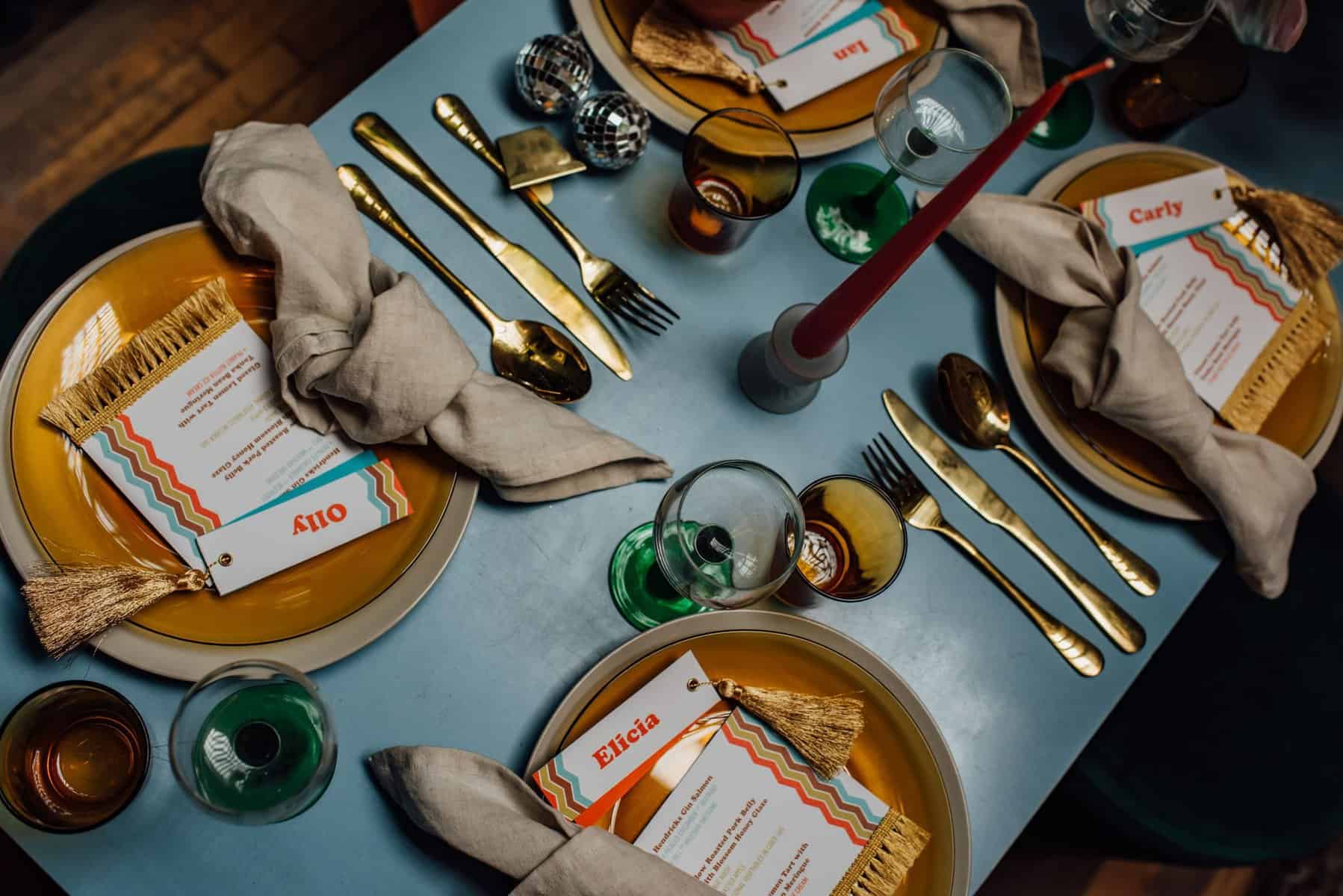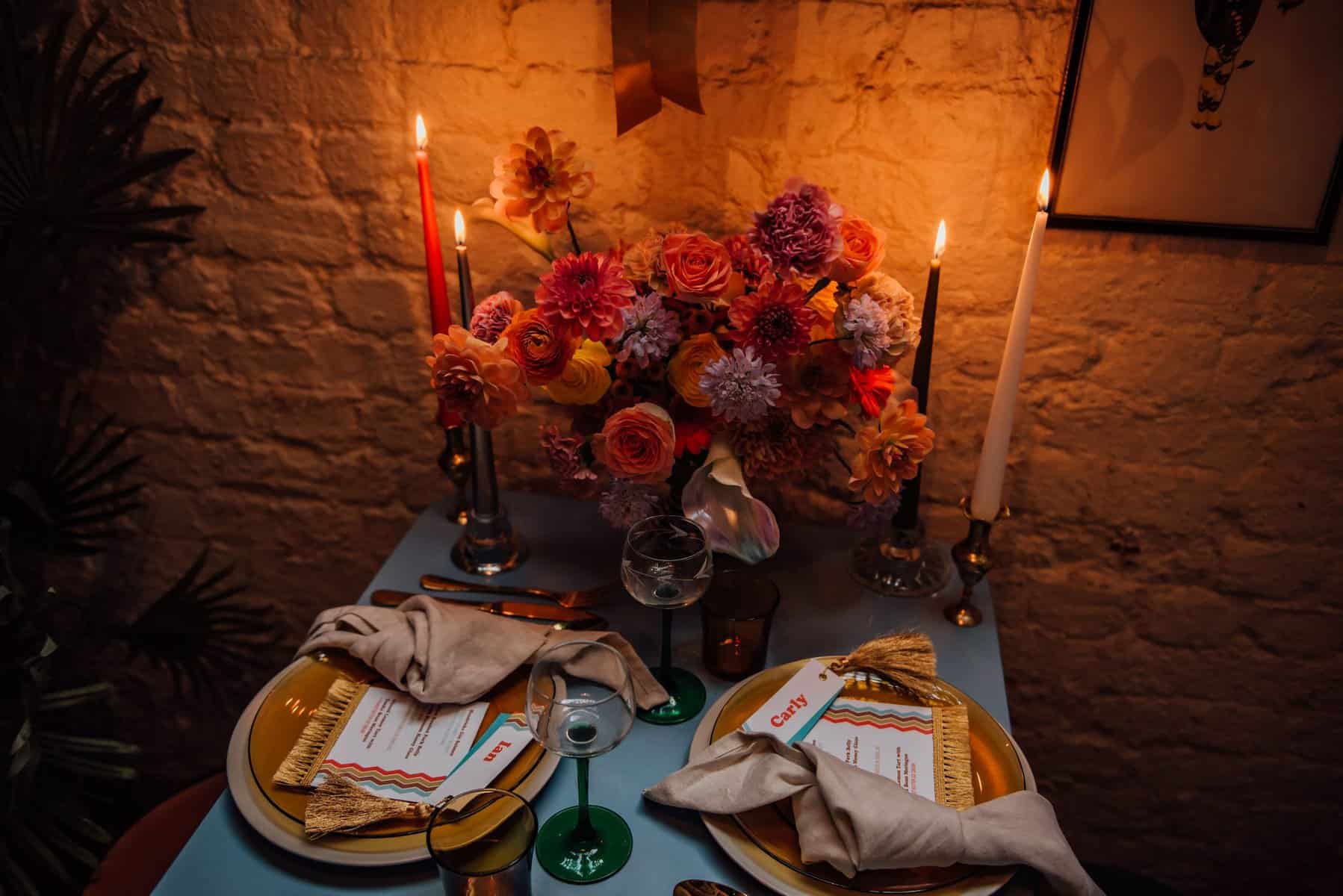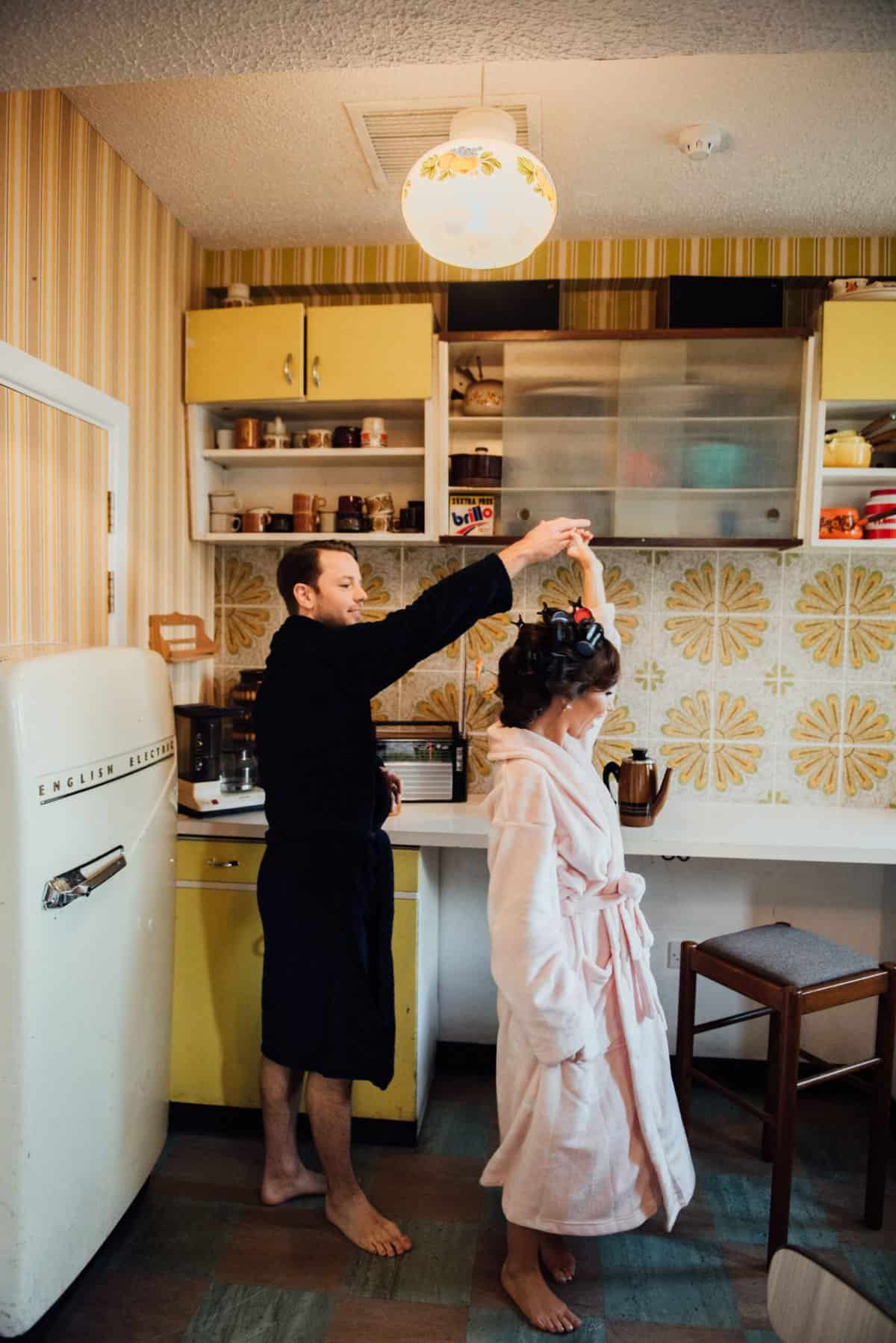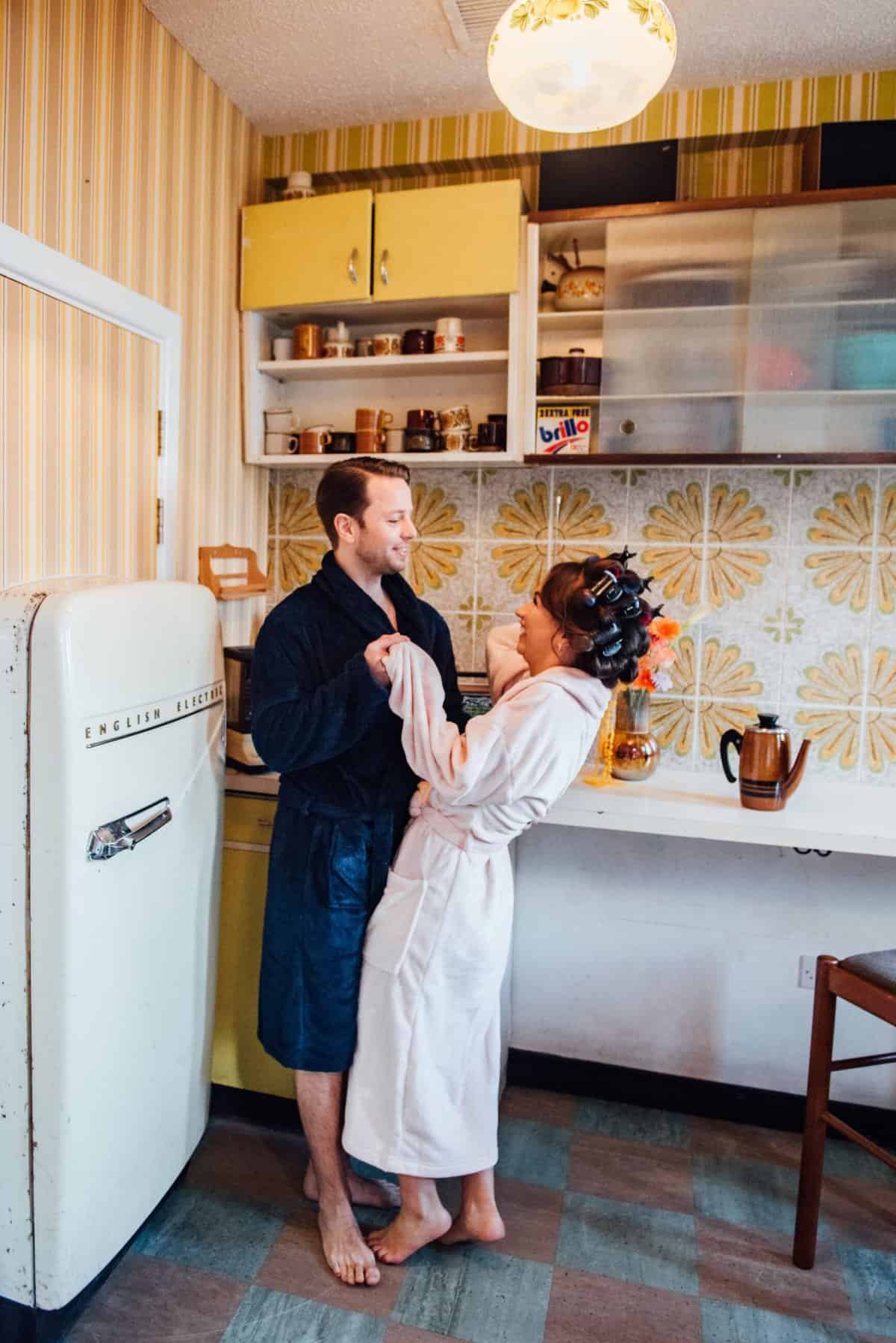 What was your inspiration behind this Urban Disco Wedding?
I love bringing retro items back to life and adding a modern twist to it. It's what I've based rock the dancefloor on. Then I thought let's bring this to life in a shoot adding glitz, glam, fun, champagne towers and sofa dancing!
Feeding my inner magpie with an abundance of disco balls, shimmer foil, shiny stars and confetti. It was like a cool intimate house party. Every time I look back at the photos I laugh and smile thinking back to the day.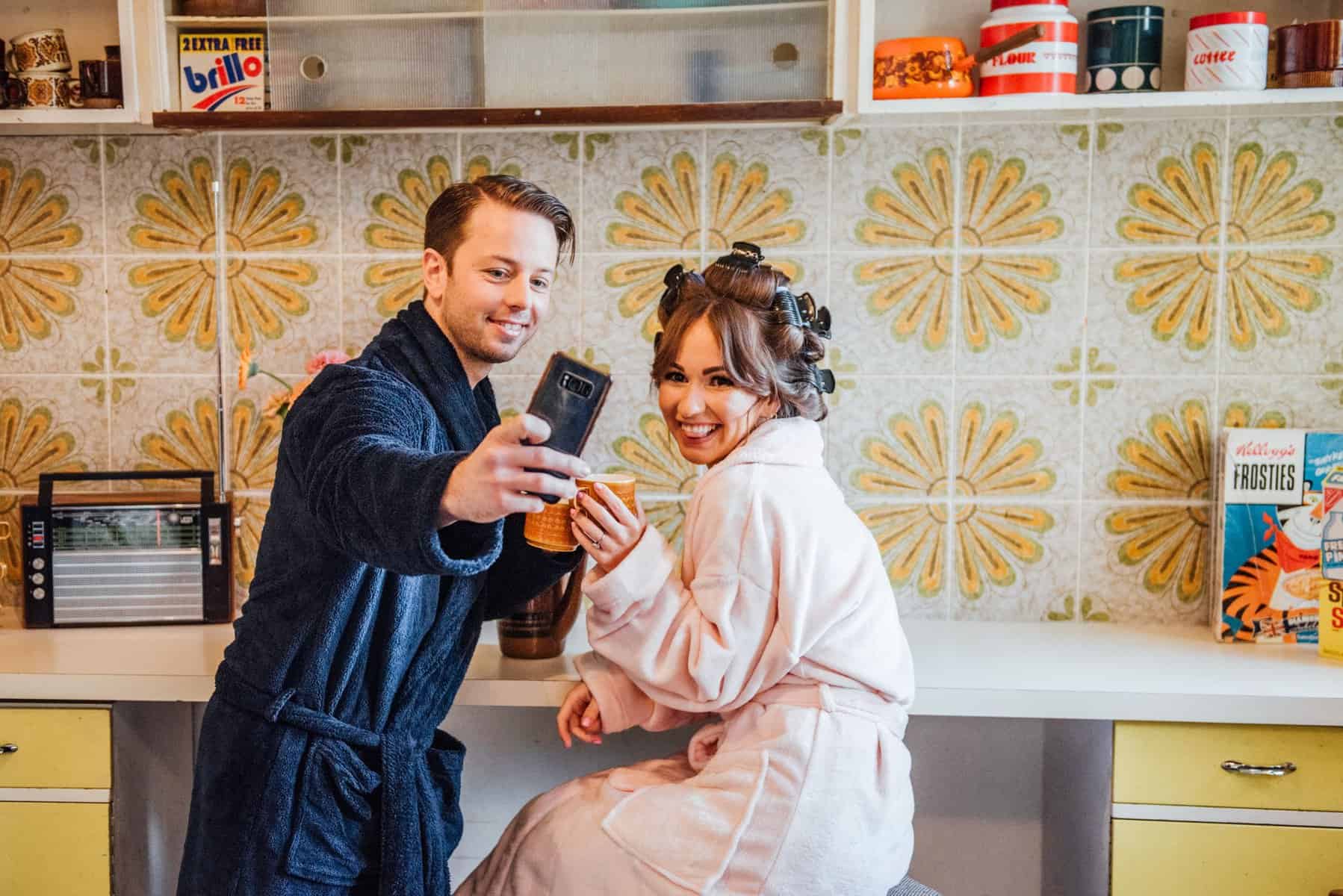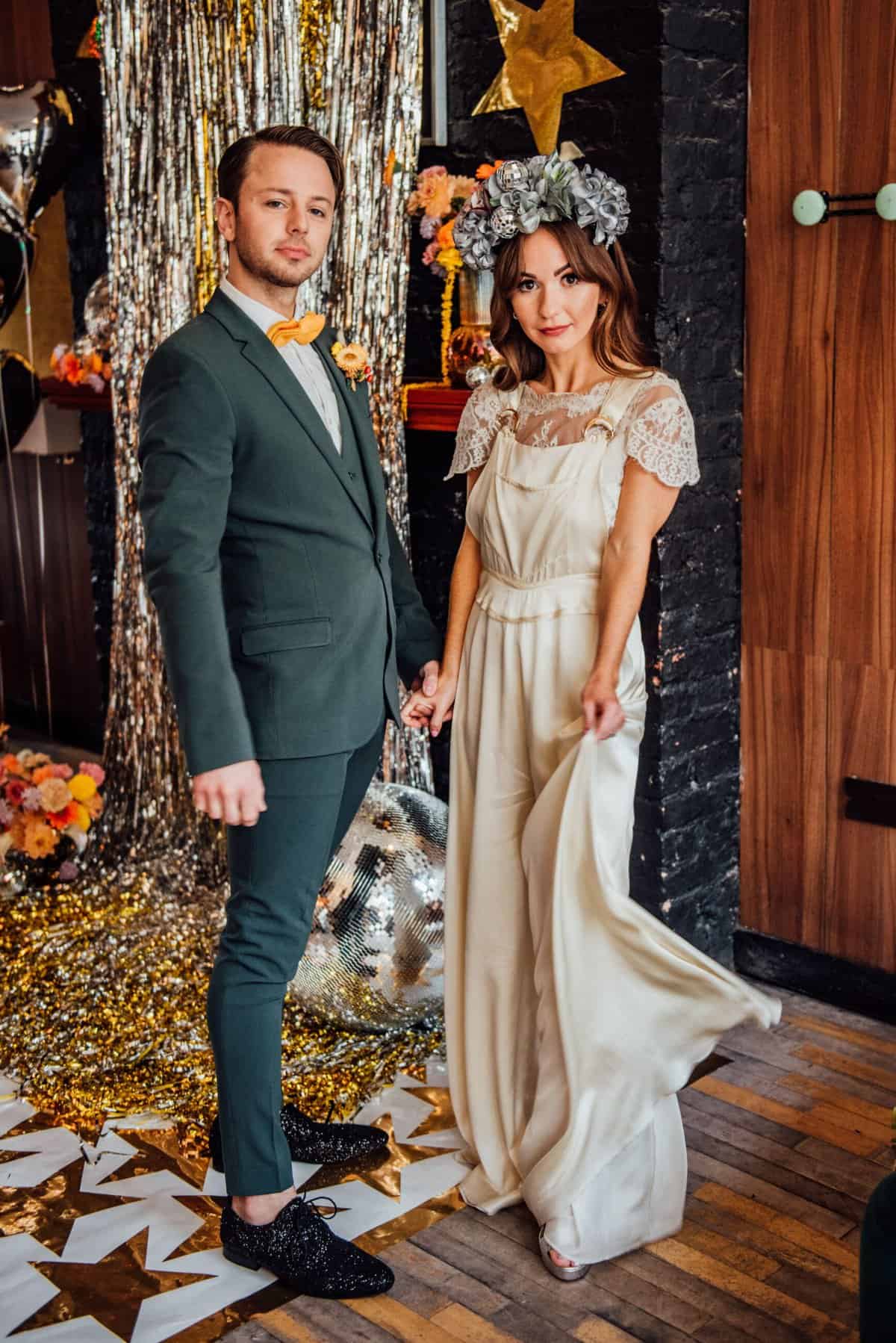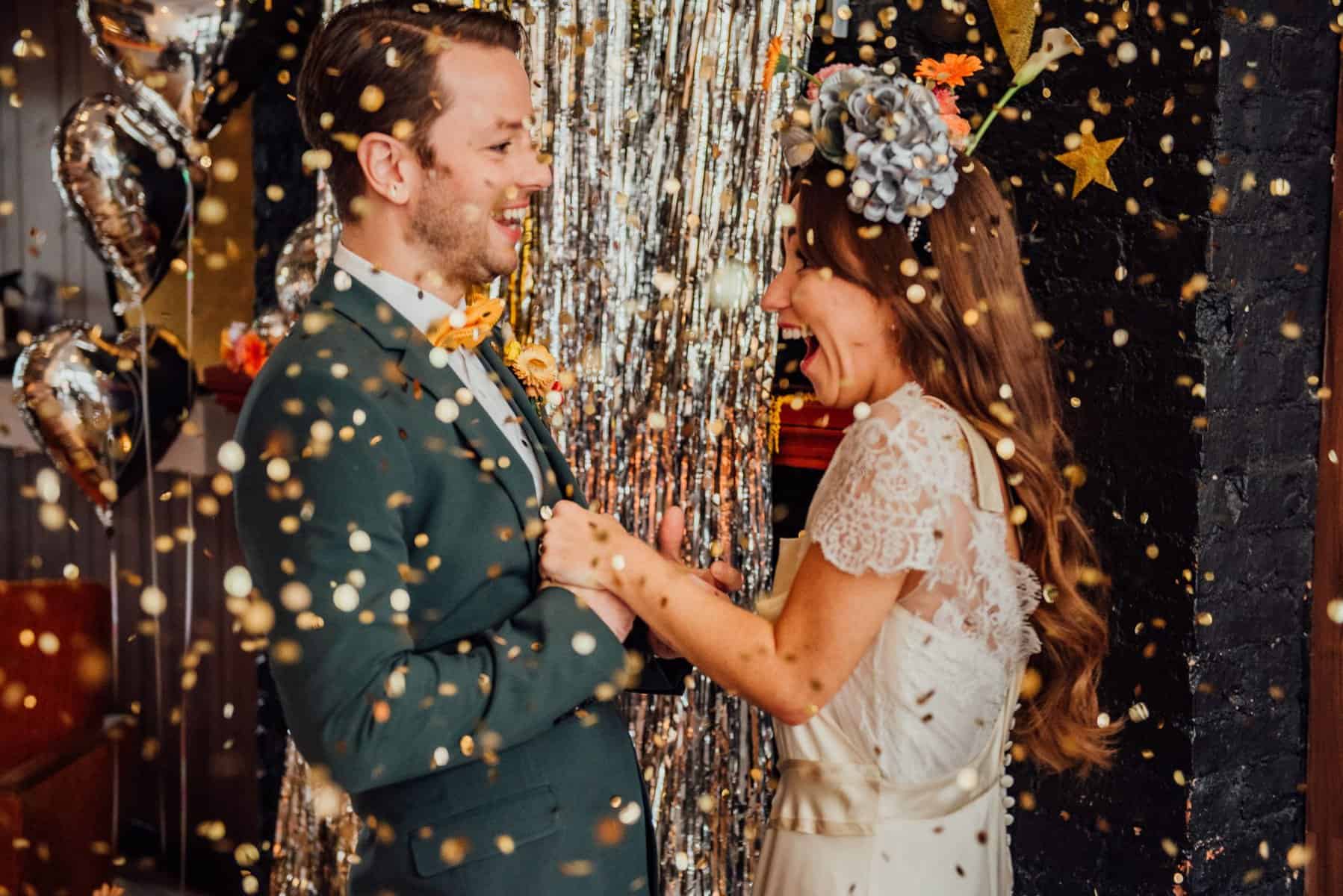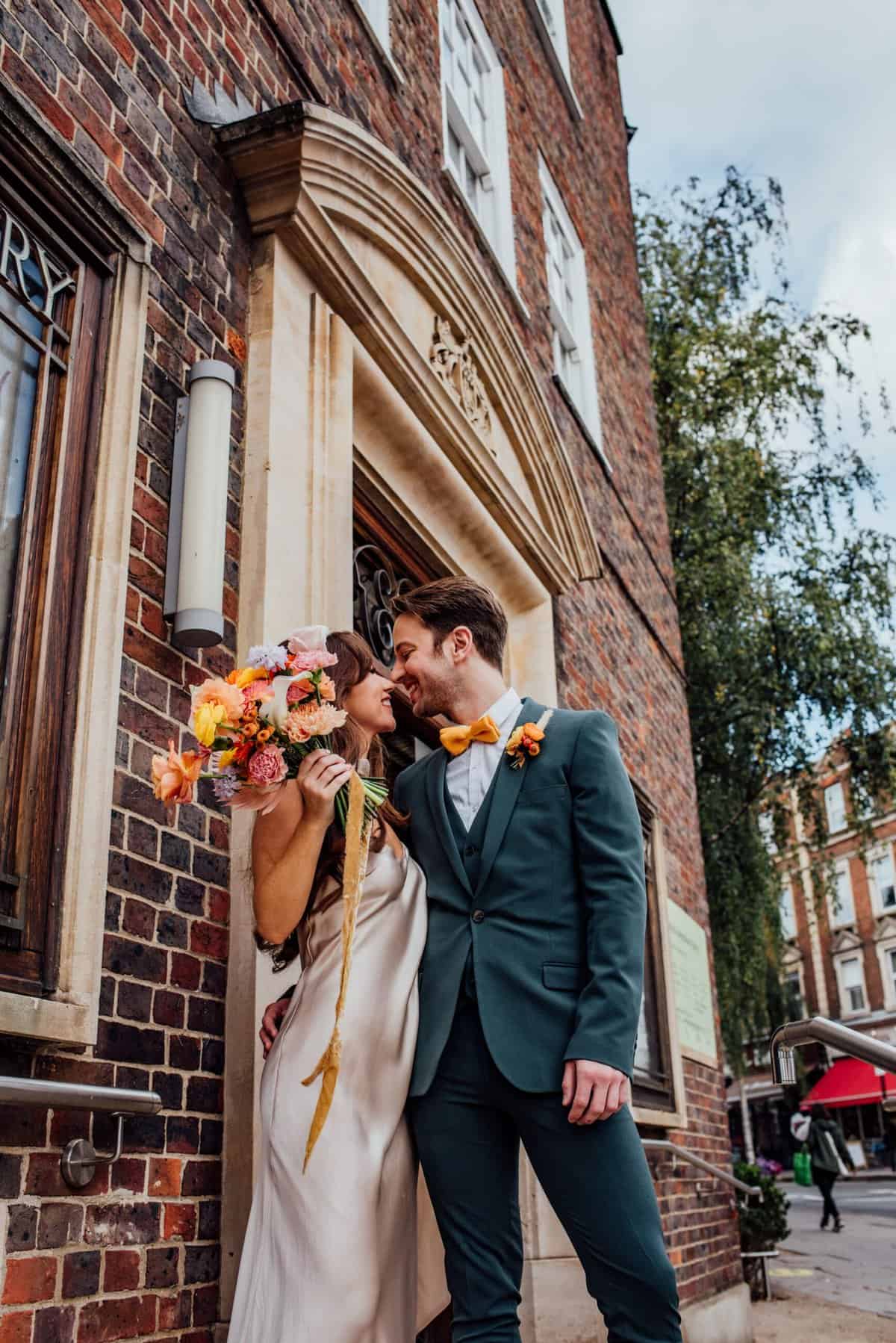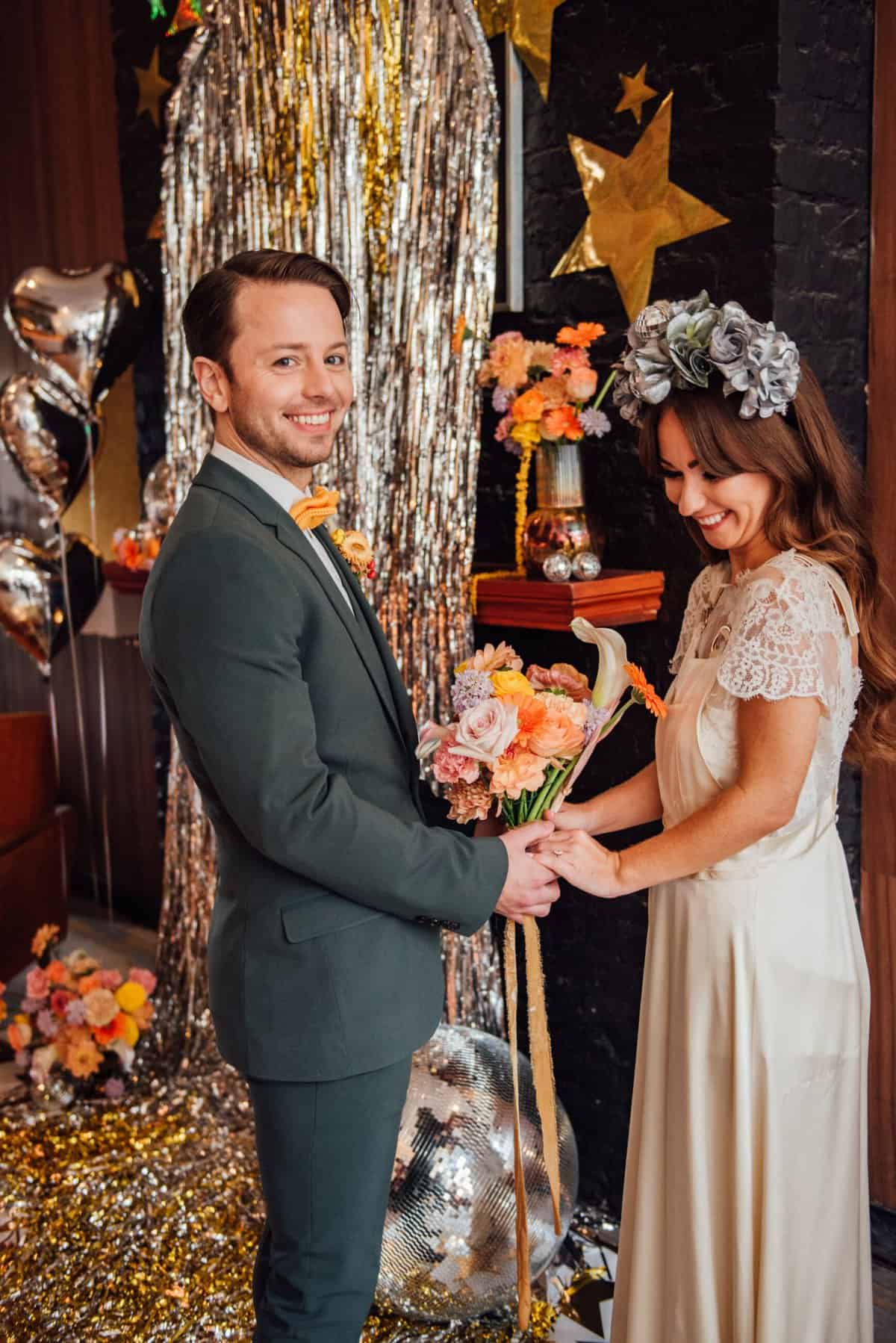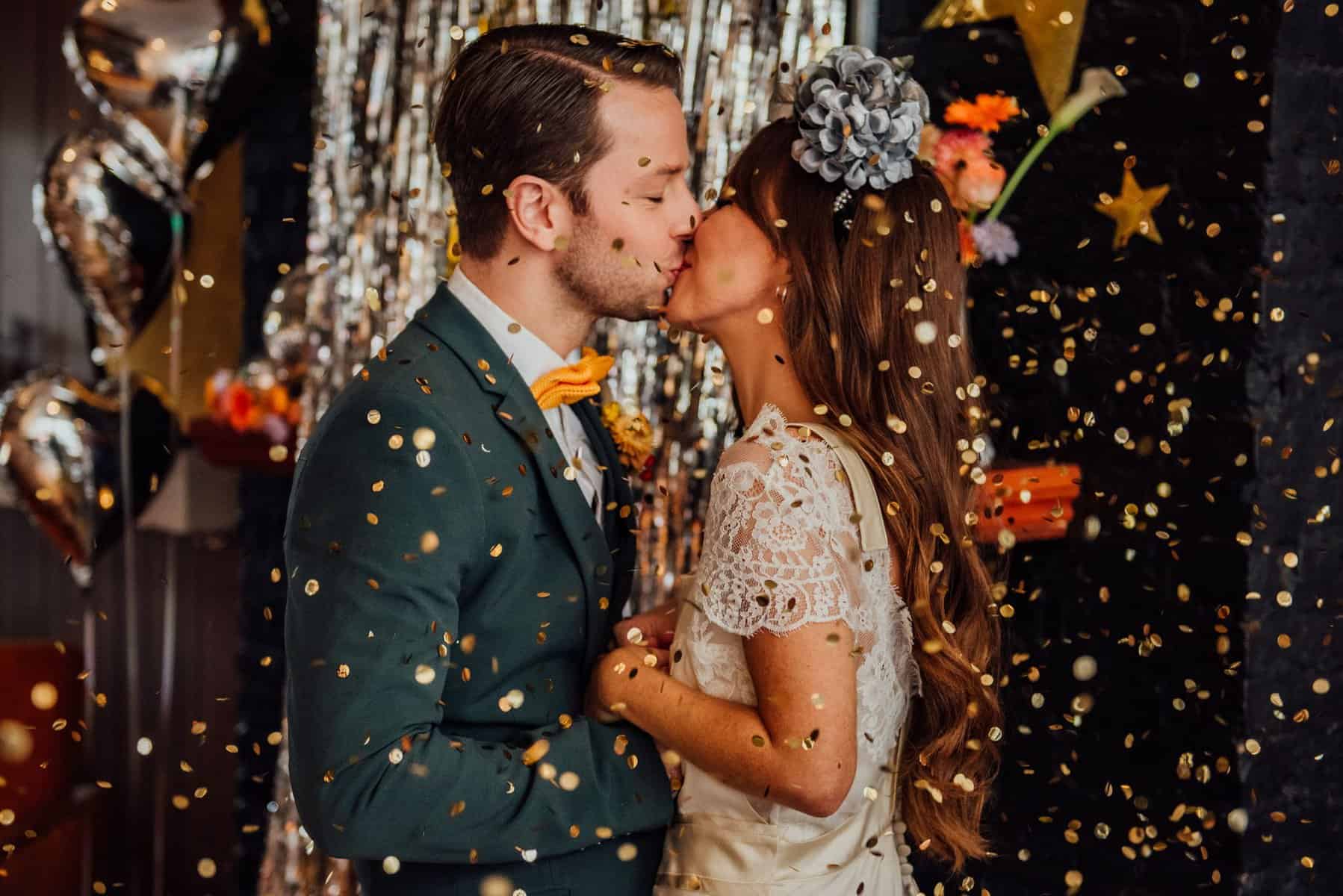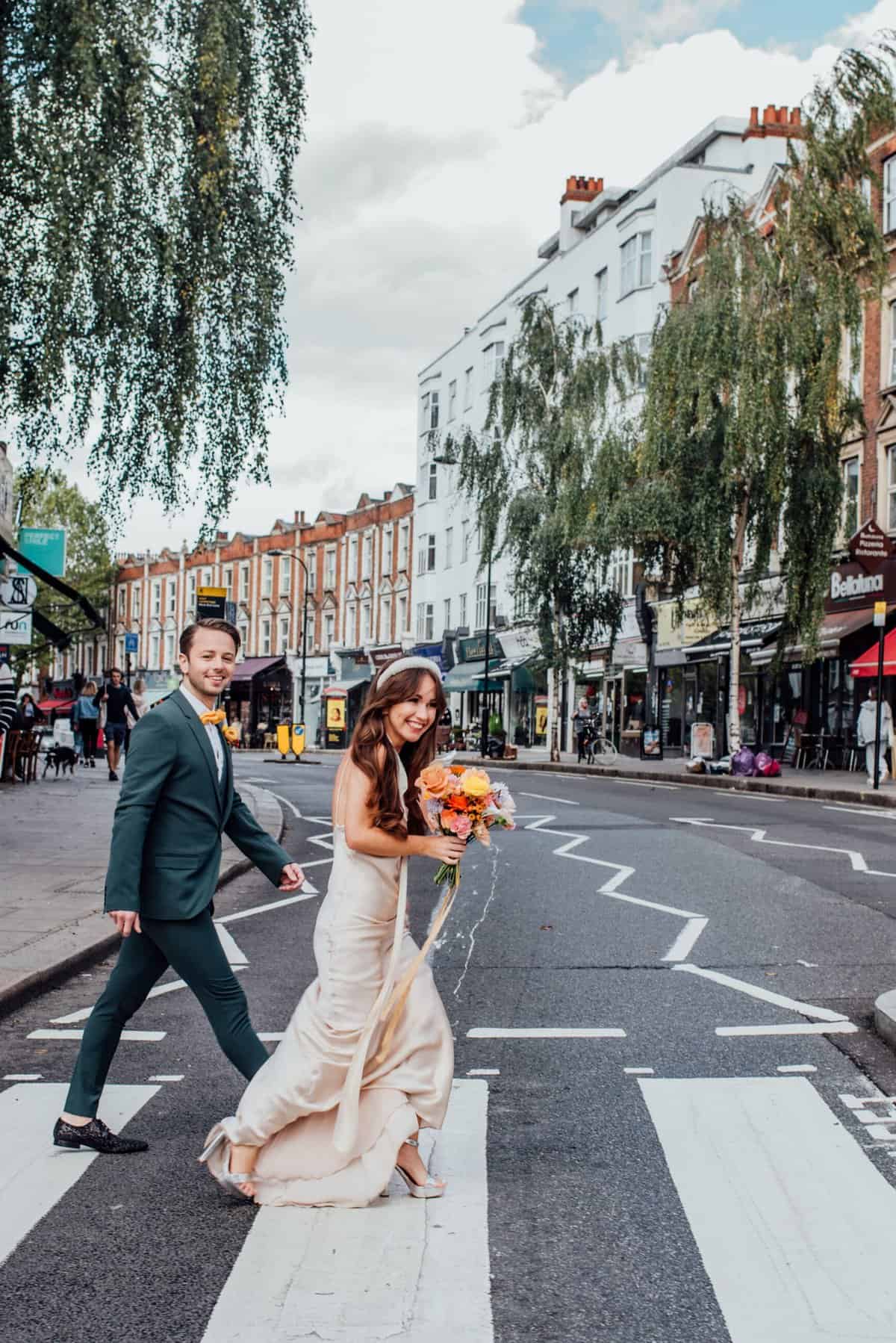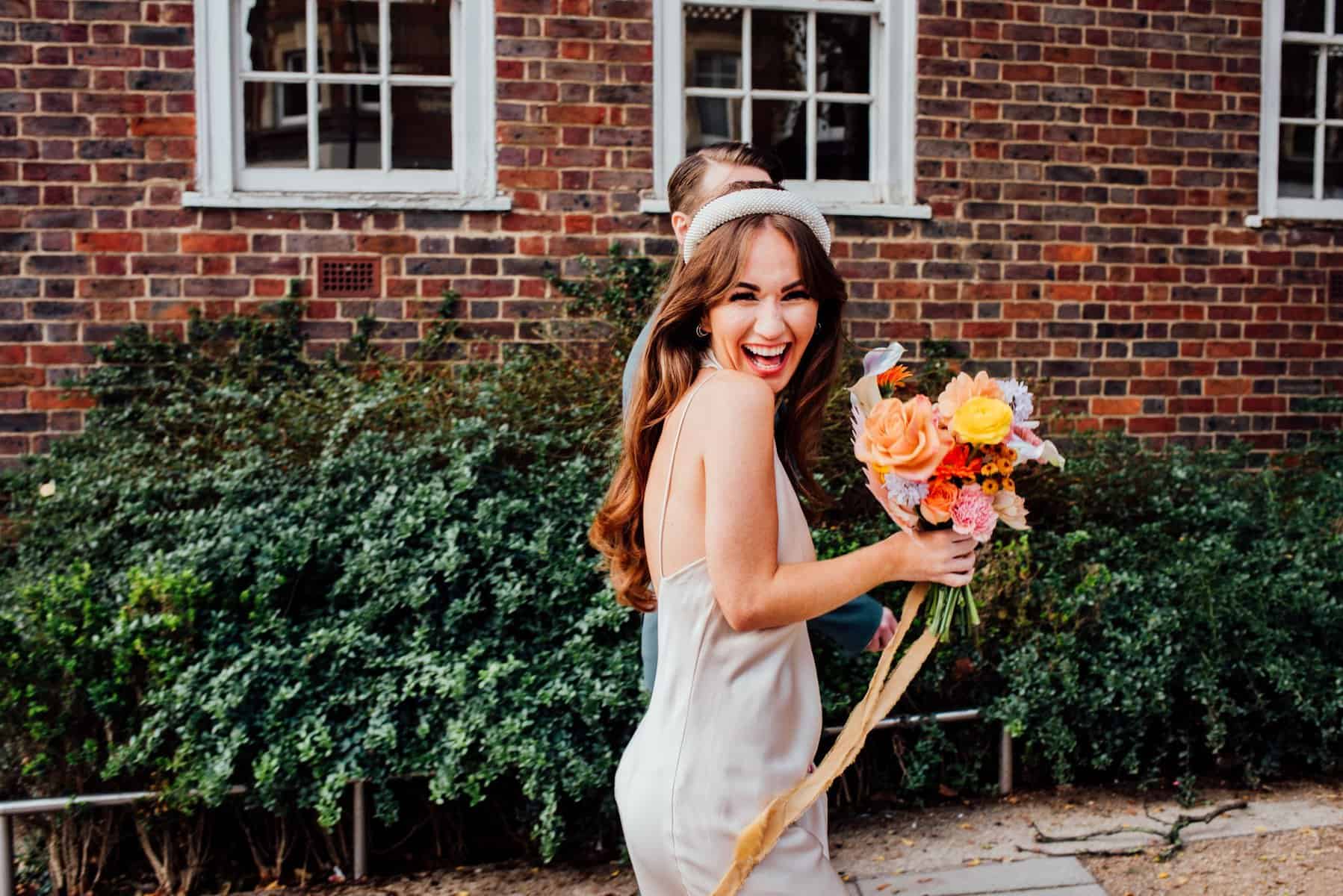 Where did the shoot take place?
Bobby Fitzpatricks, a cool retro bar which is like stepping back in time in someone's home. It has a kitchen area even equipped with a coffee machine and cereal (for show) and is like having a house party but no cleaning up after.
There are so many charming areas of the venue, everyone will feel at home there. The staff will also ensure a great time as they are super attentive.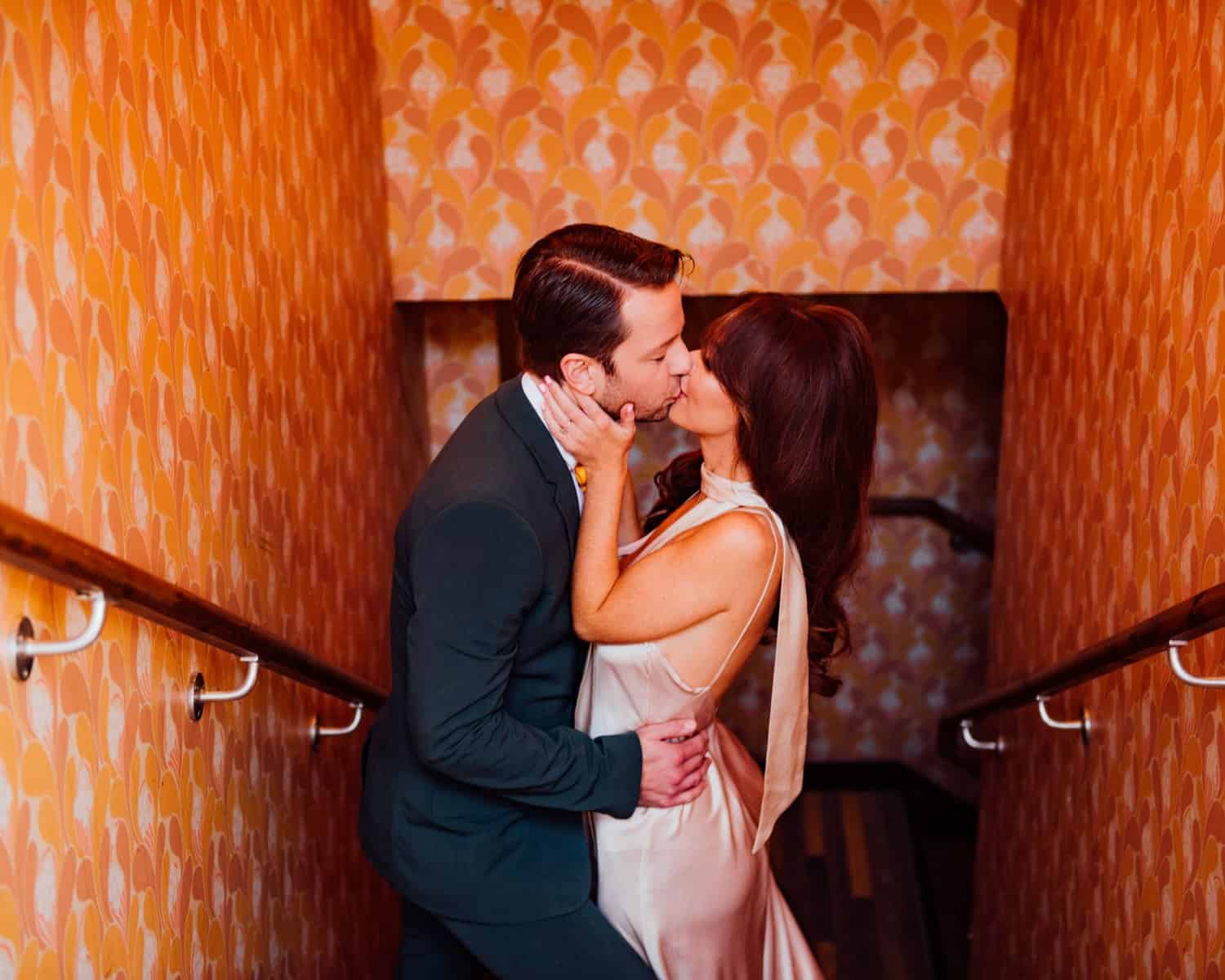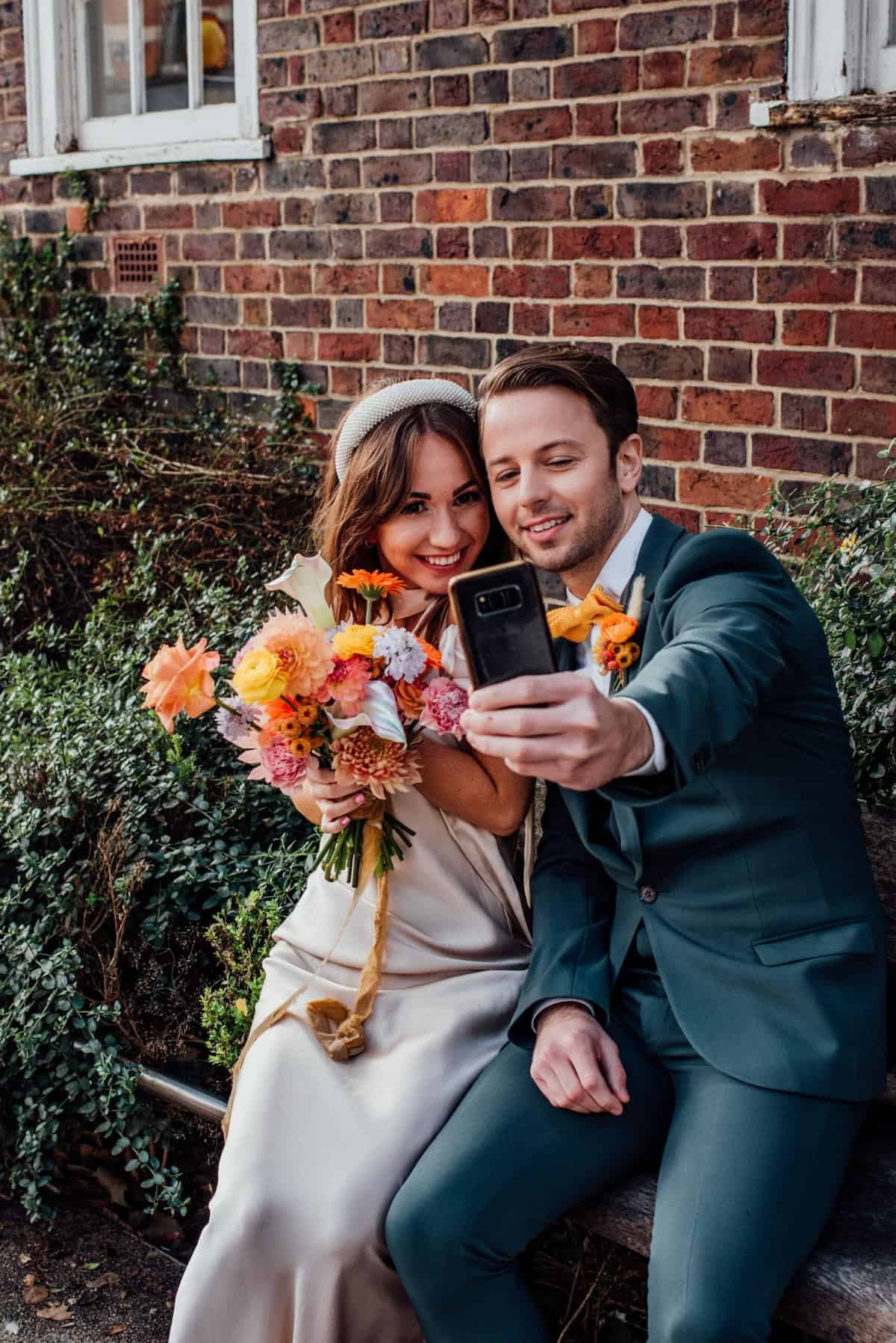 What made you decide to do this Urban Disco Wedding shoot?
We all needed a little uplifting fun after lockdown one, which gave me the time to research and plan the shoot. We all felt like we'd had a night out after it and hung on to eat some pizza and celebrate at bobby fitzpatricks. 
I wanted to show couples the option of having an intimate venue. Something they could still host a small wedding in, but that had everything you needed. I also wanted to show that this is possible in the city. The best bit was helping my friends to enjoy their engagement by getting involved in this shoot. You can have a wedding house party of 130 at bobby Fitz. With no hire fee, just minimum spend.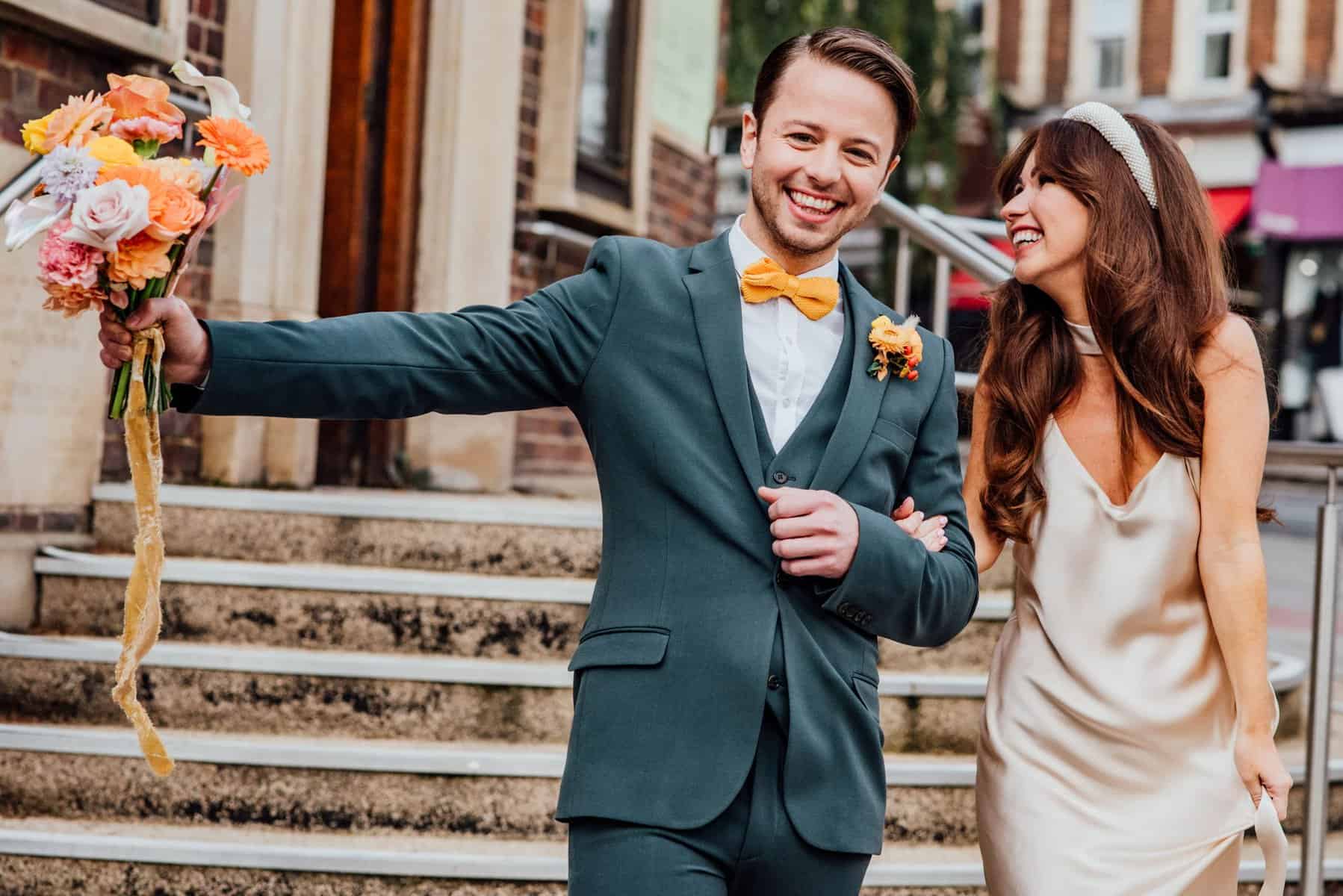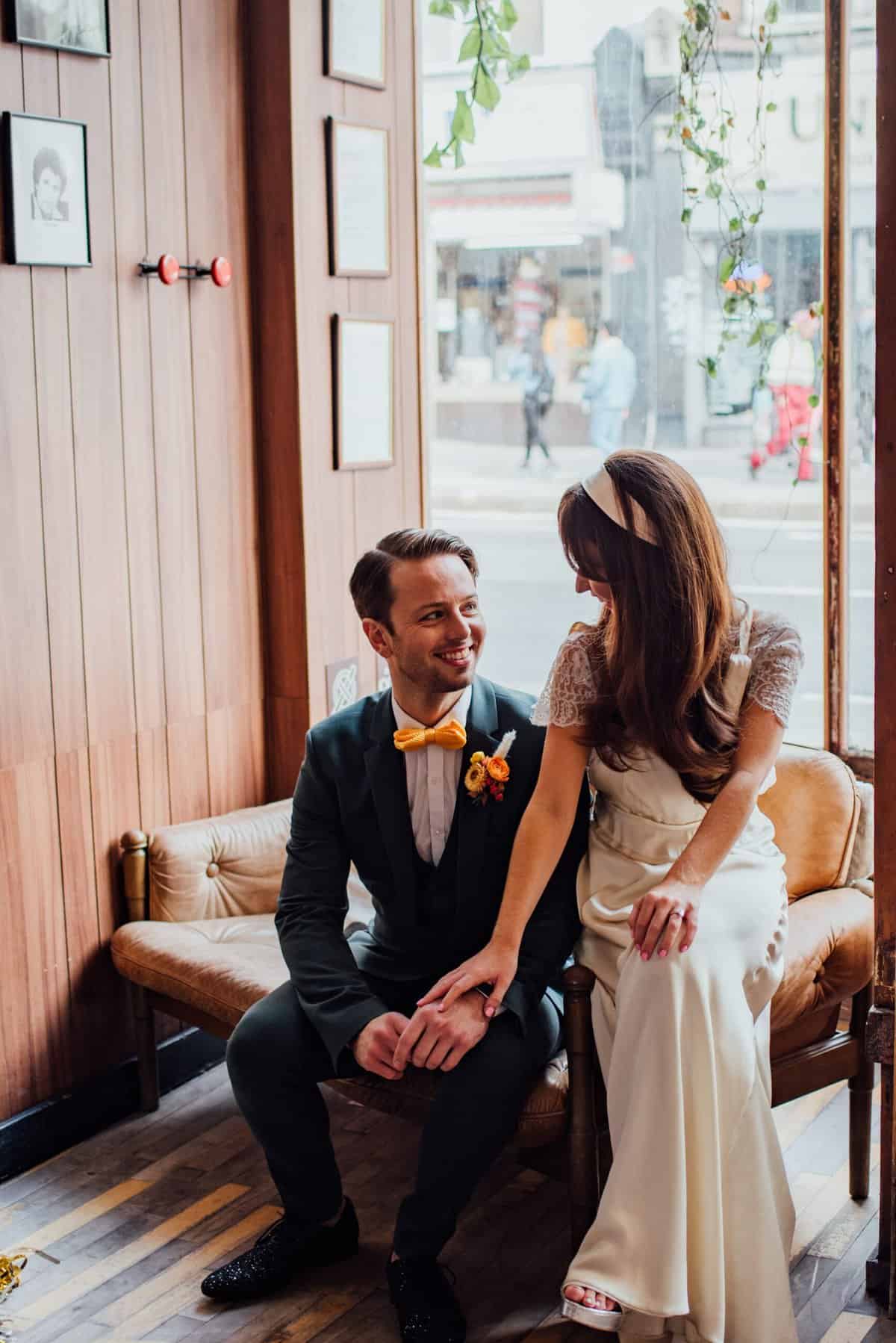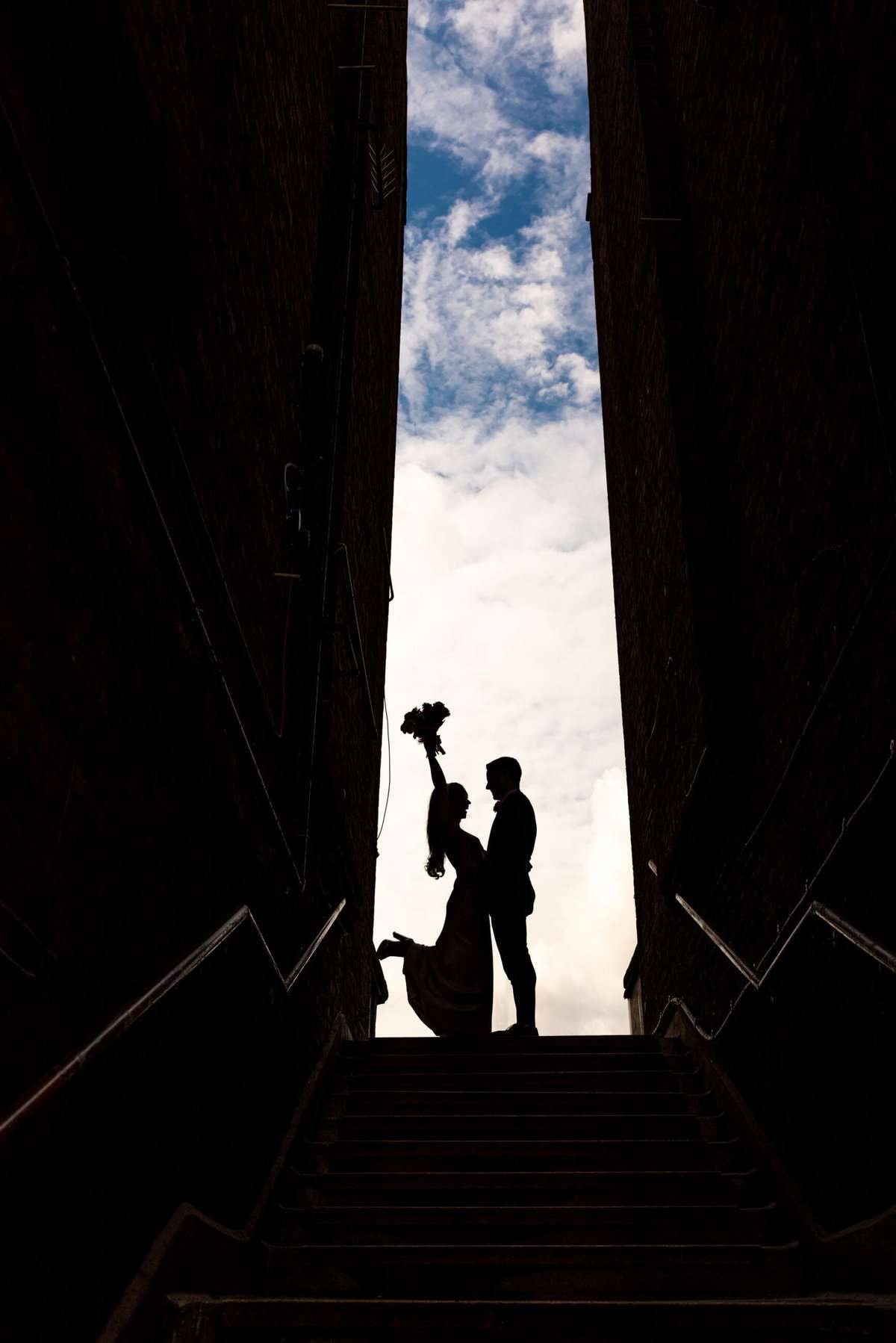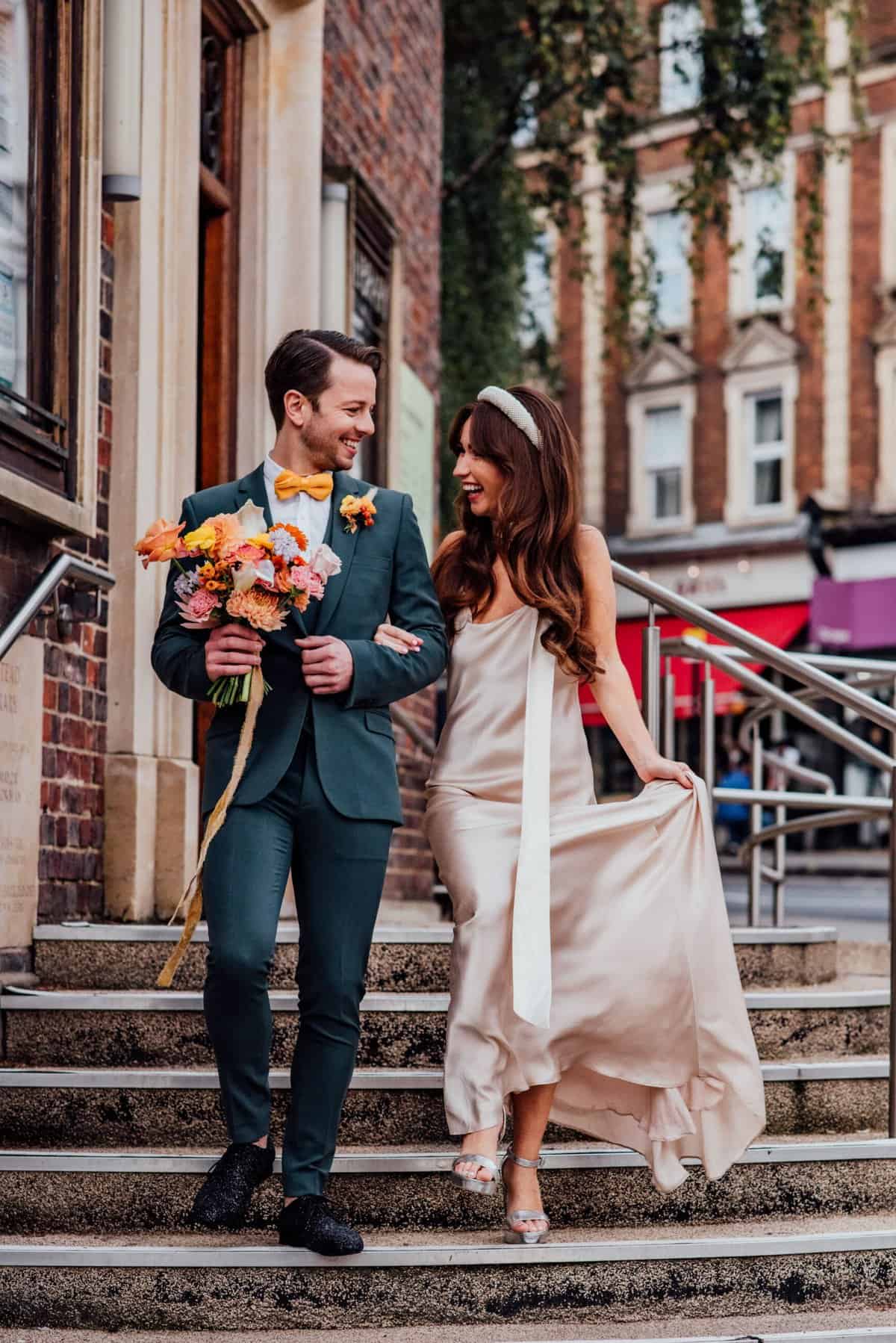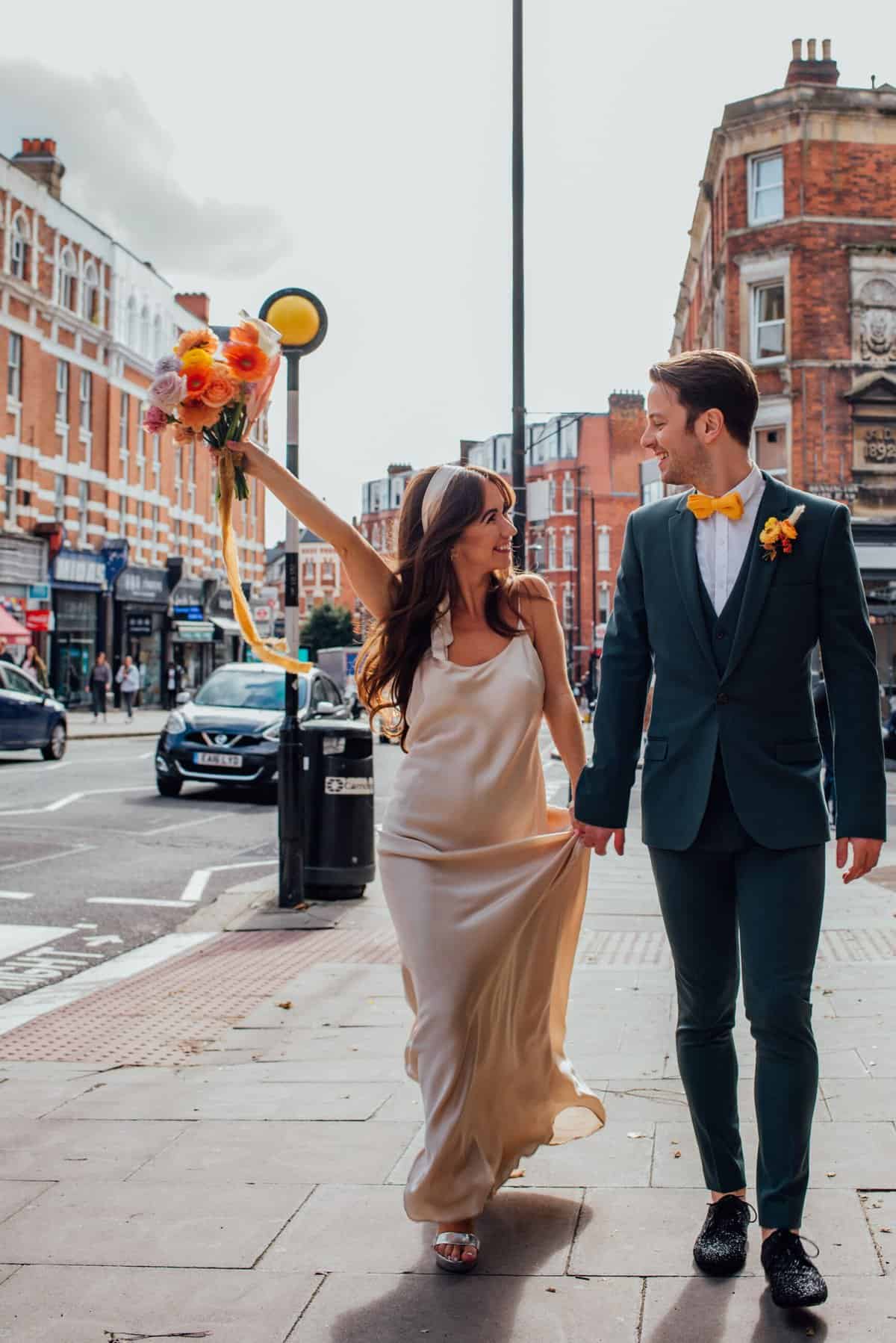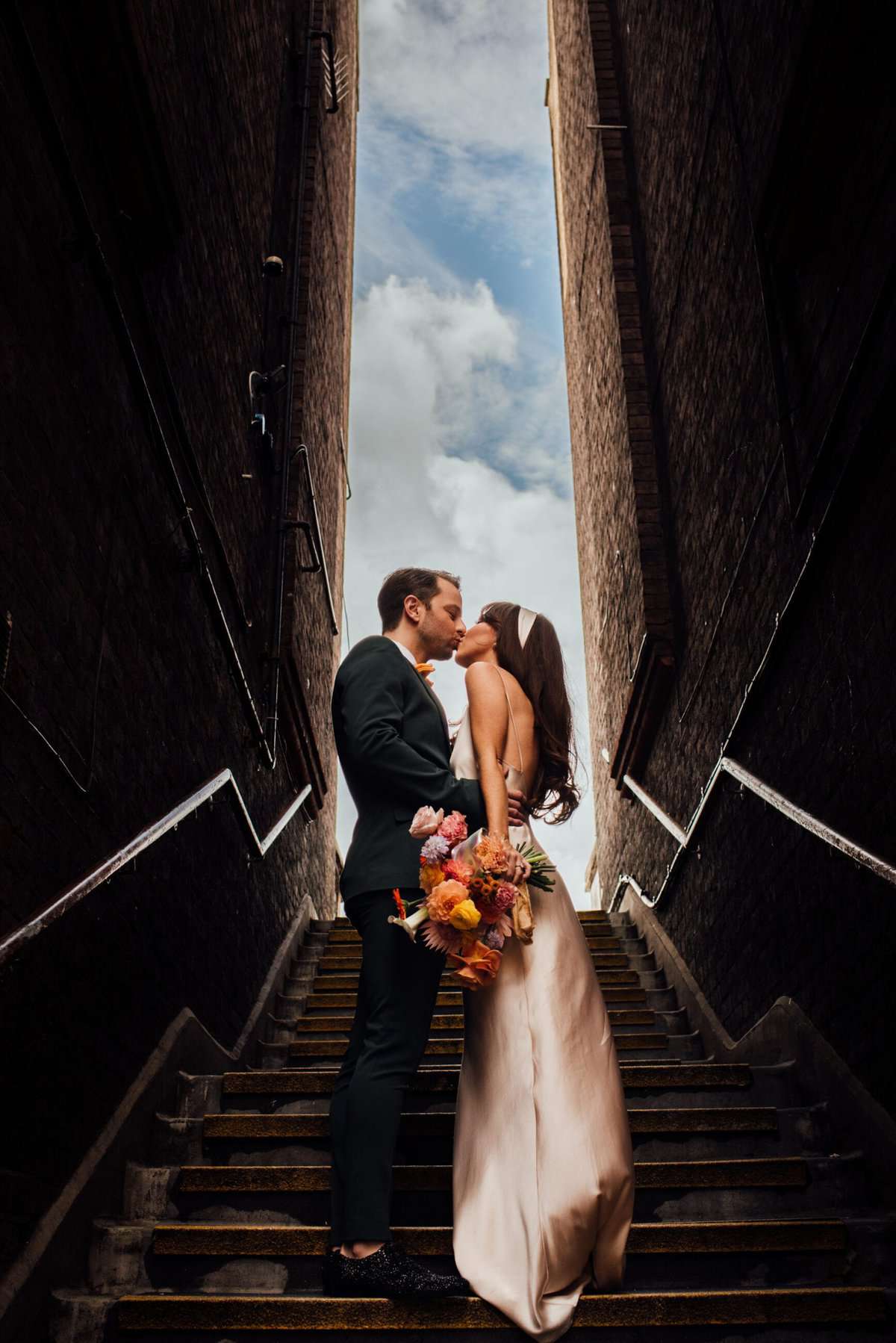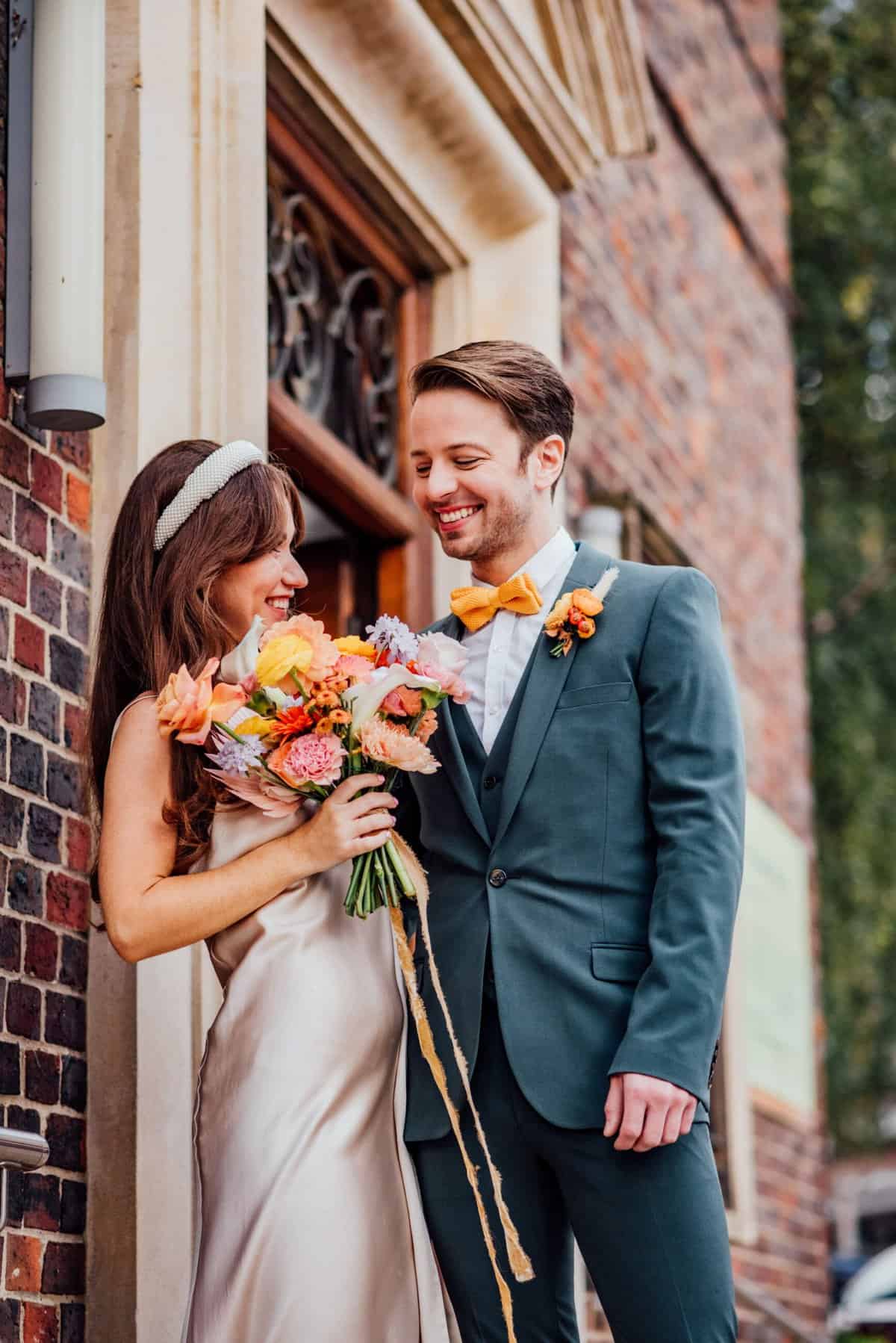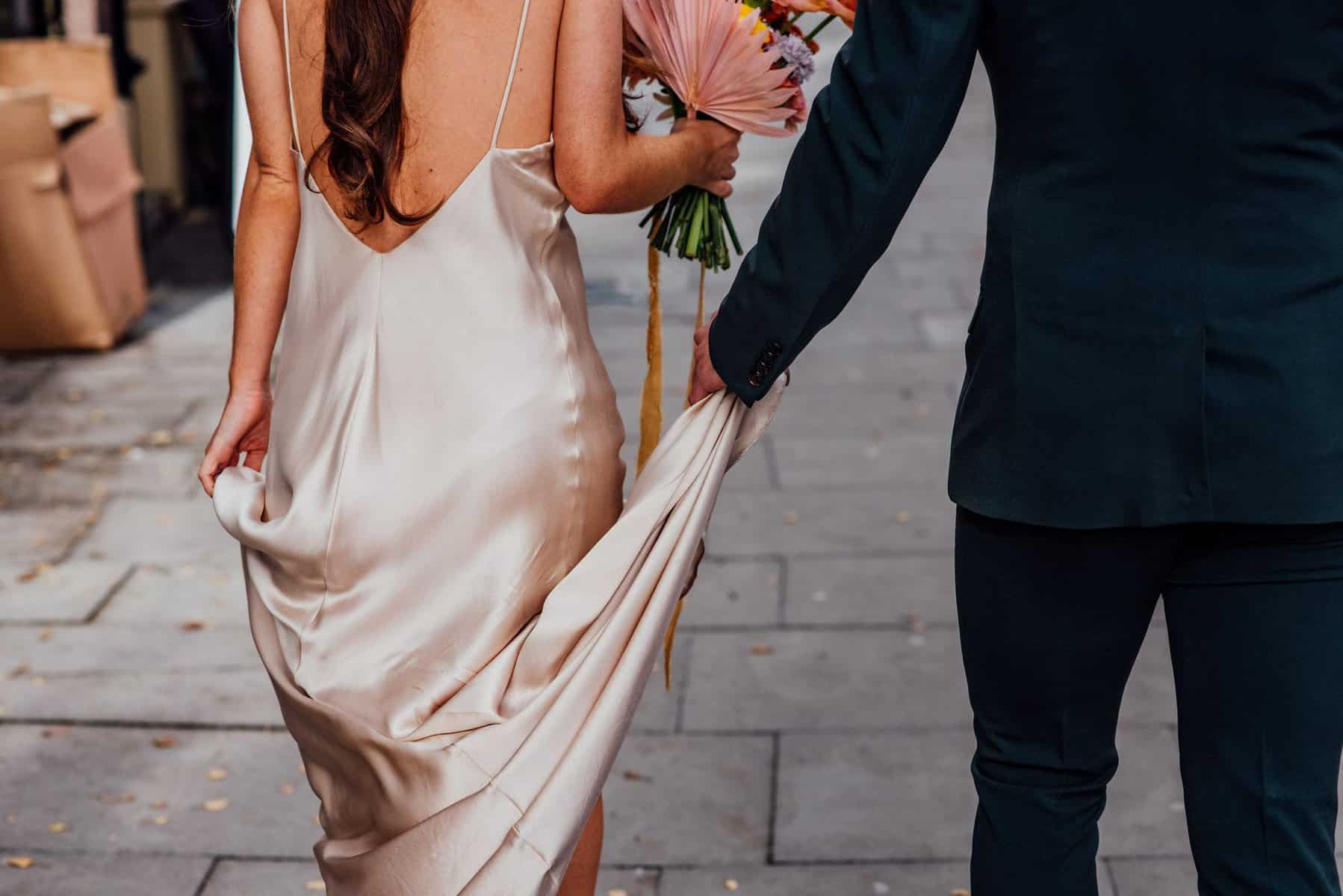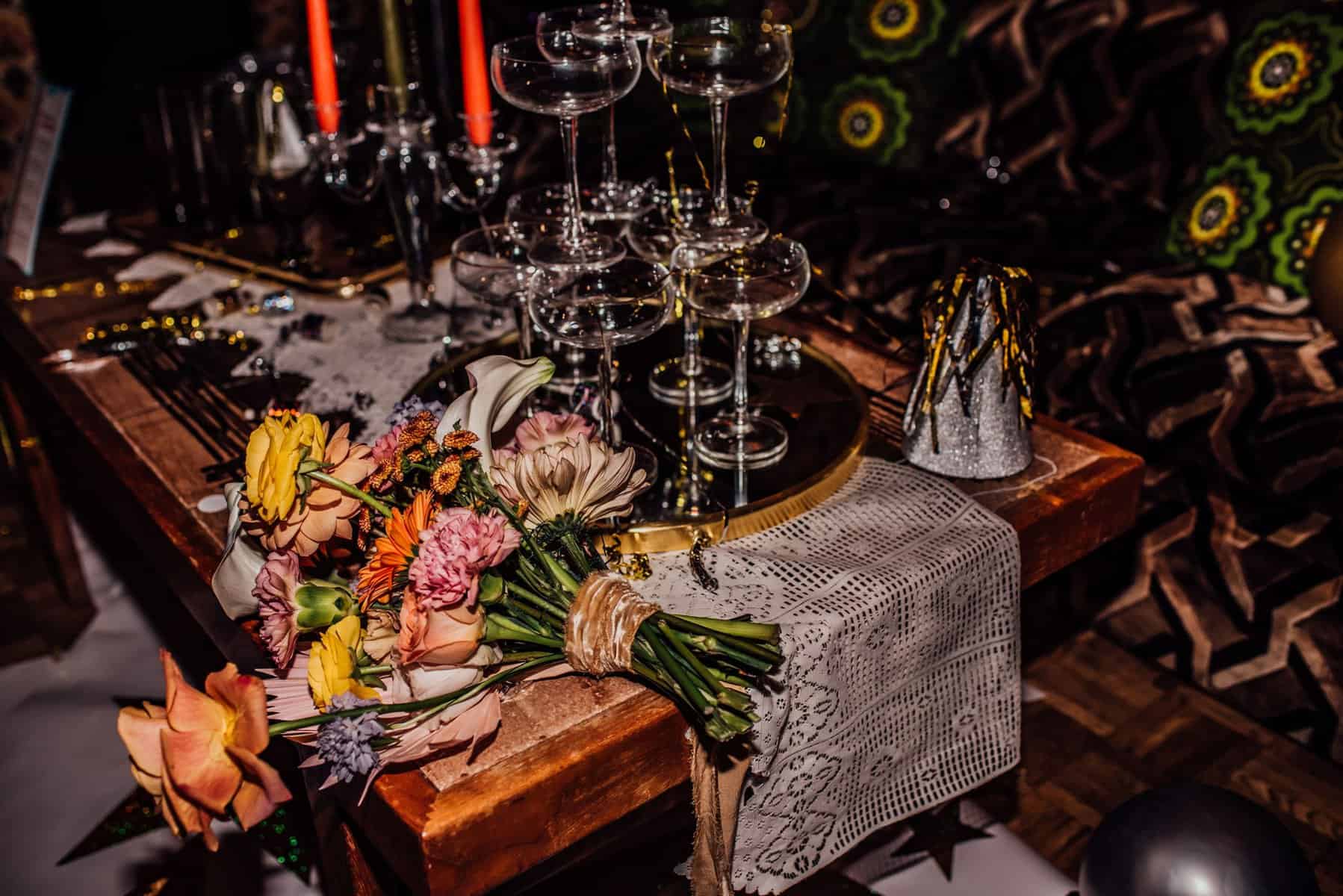 House party anyone?
Who doesn't love a house party? Especially an intimate wedding one! Real couple Elicia and Olly have been engaged for a year and enjoyed every minute of their north west London epic party! It's even made them consider a micro wedding in a smaller venue.
We kick started with some breakfast and a cuppa in bobby fitz very own kitchen area with an ABBA soundtrack and some dancing in their housecoats. After the ceremony a wander around the streets of West Hampstead capturing those gorgeous moments and lapping up the passers by congratulations.
Then returning to bobbys and being greeted by confetti canons. We headed downstairs to an intimate dinner for two in the cosy botanical conservatory corner. Such a showstopper lit up by the disco balls.
Followed by the main event – the party!! Your favourite disco music playing, champagne tower flowing, party poppers popping. We loved it as you're free to dance on the sofa's and table. Elicia and olly dancing into their new life as a married couple!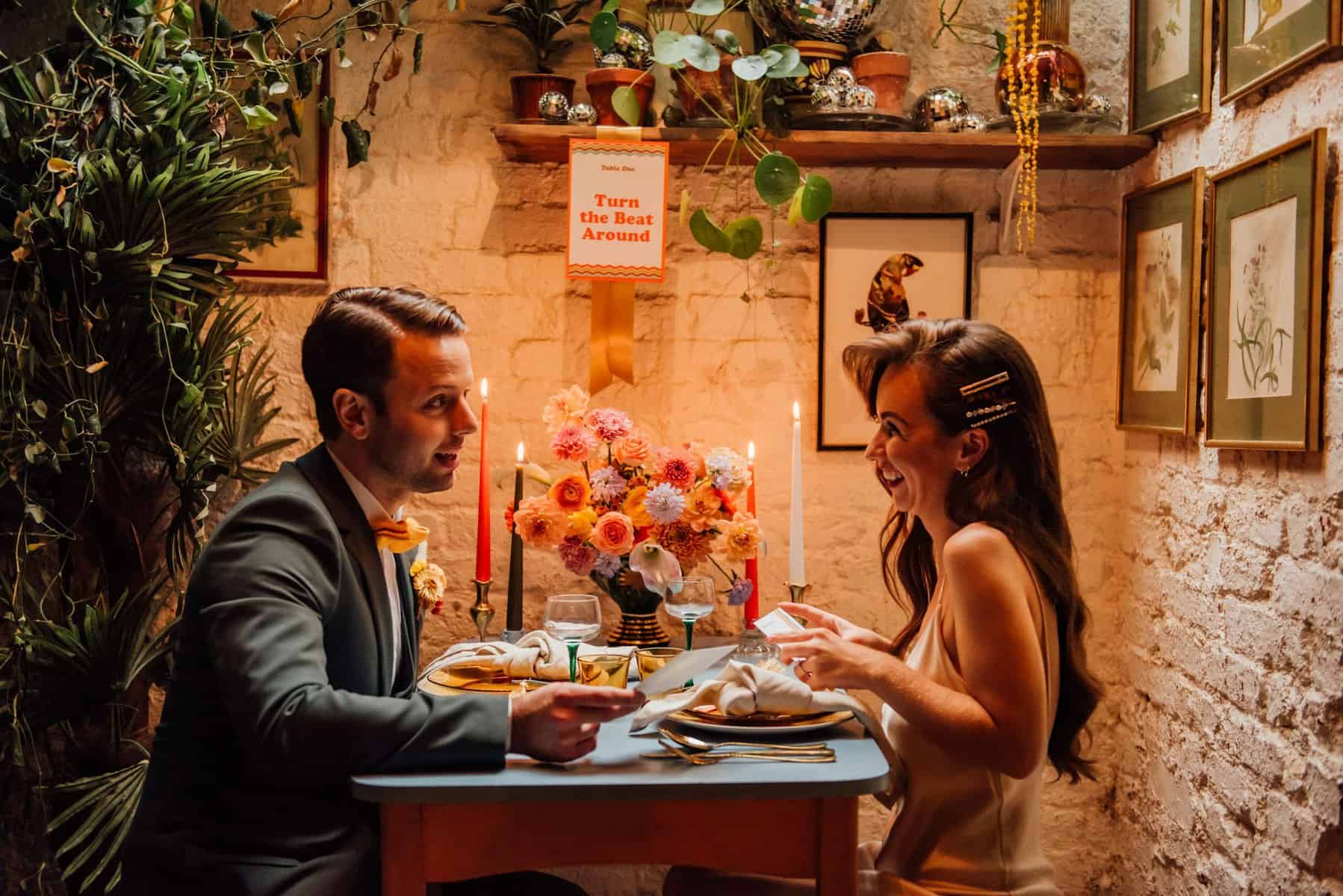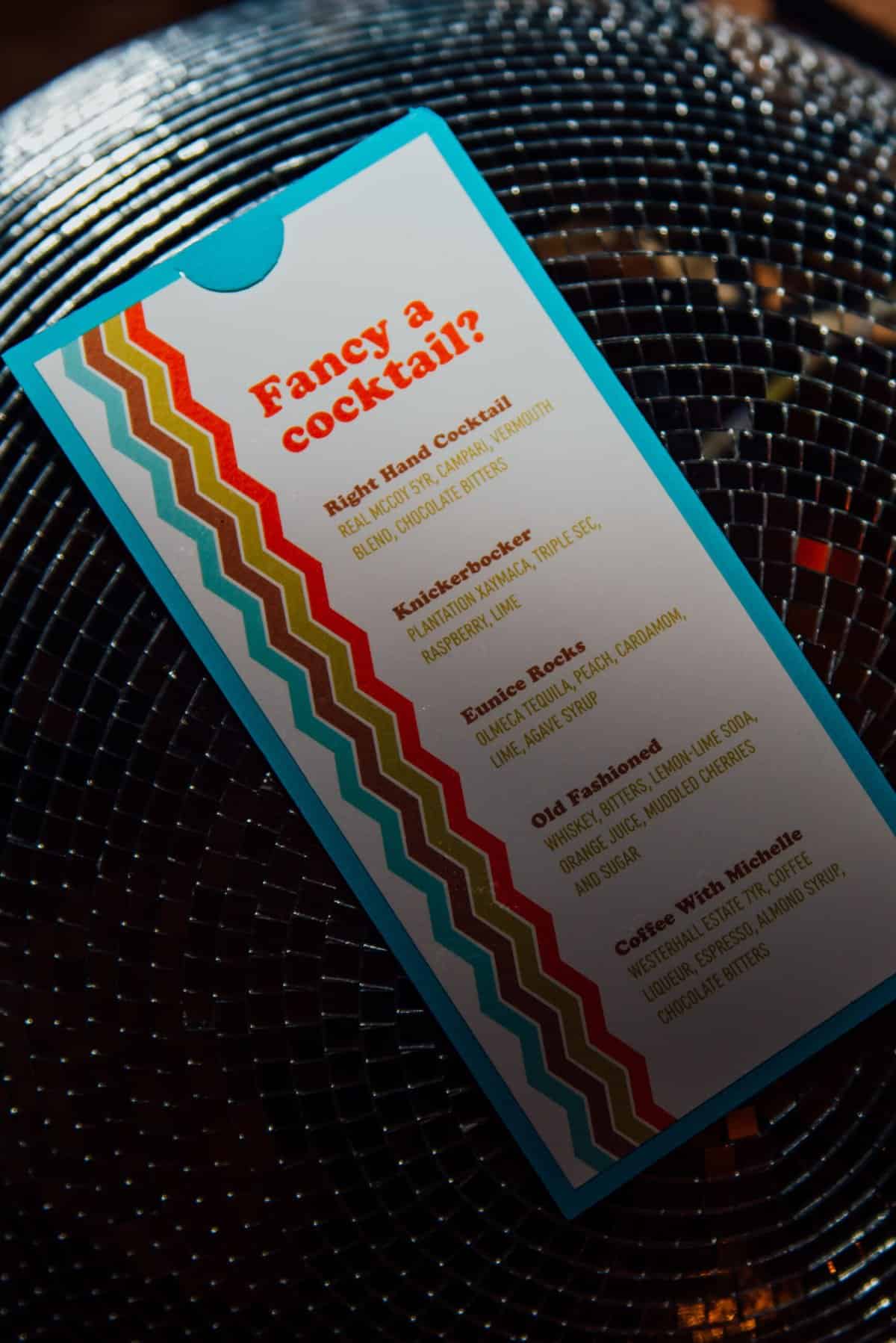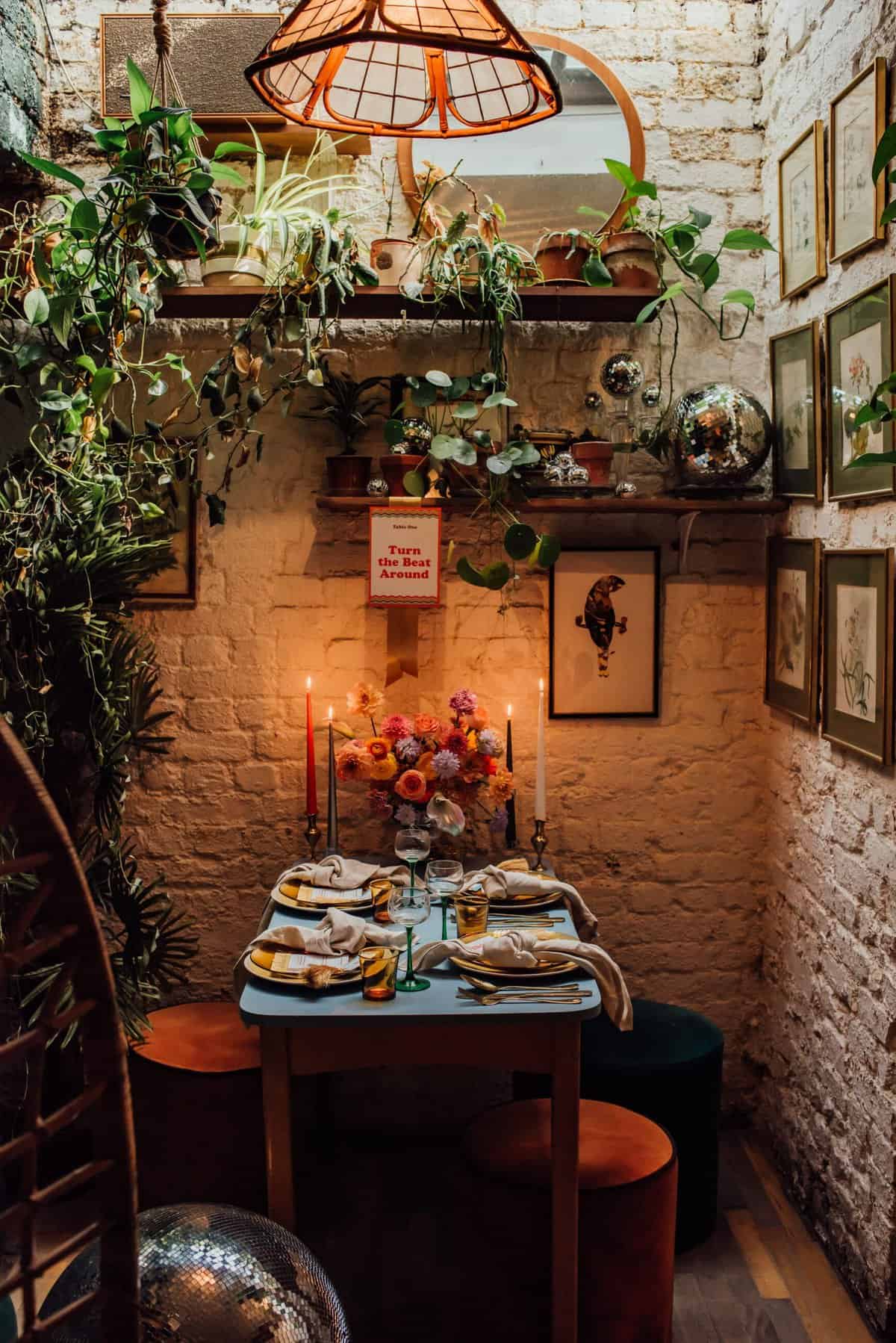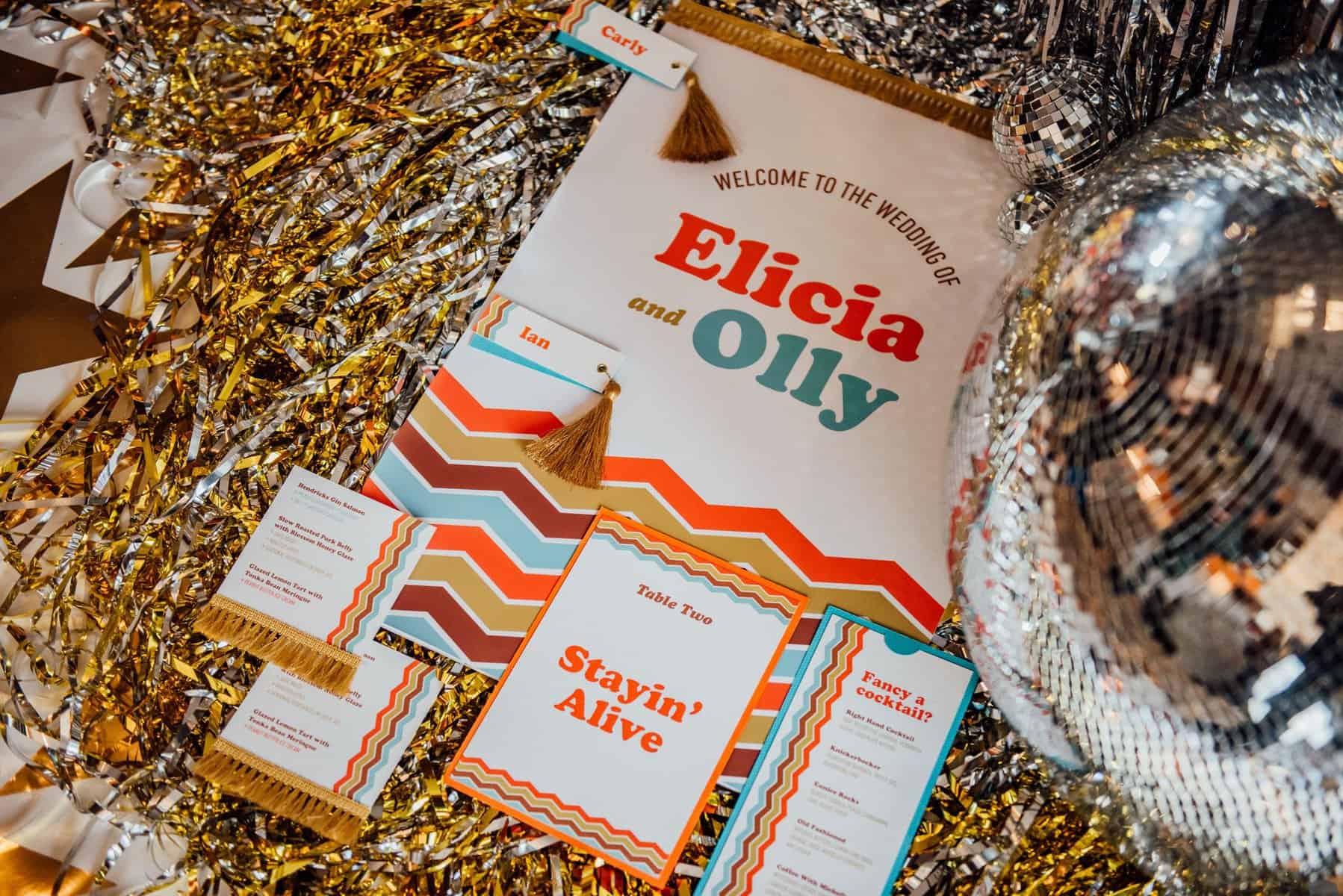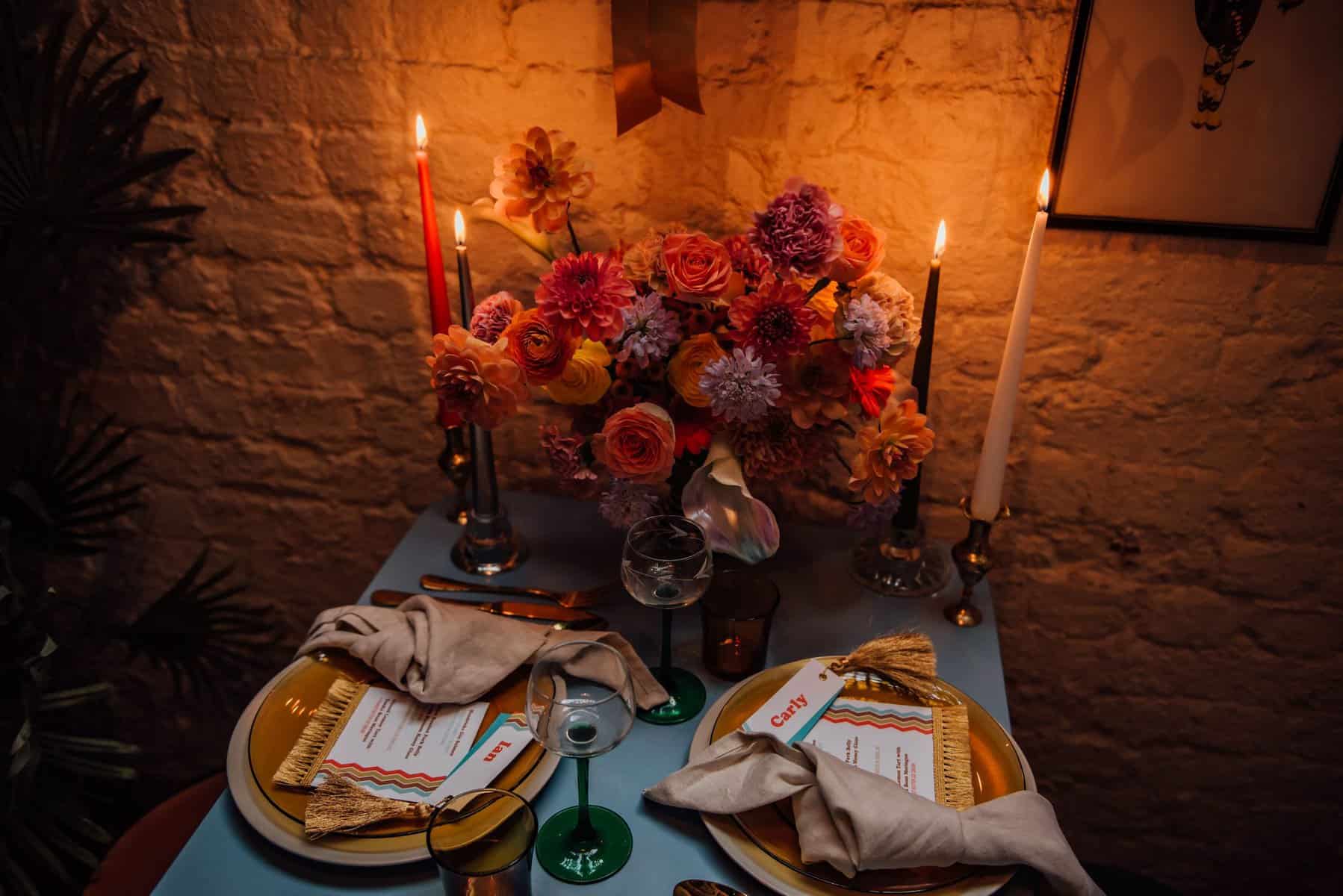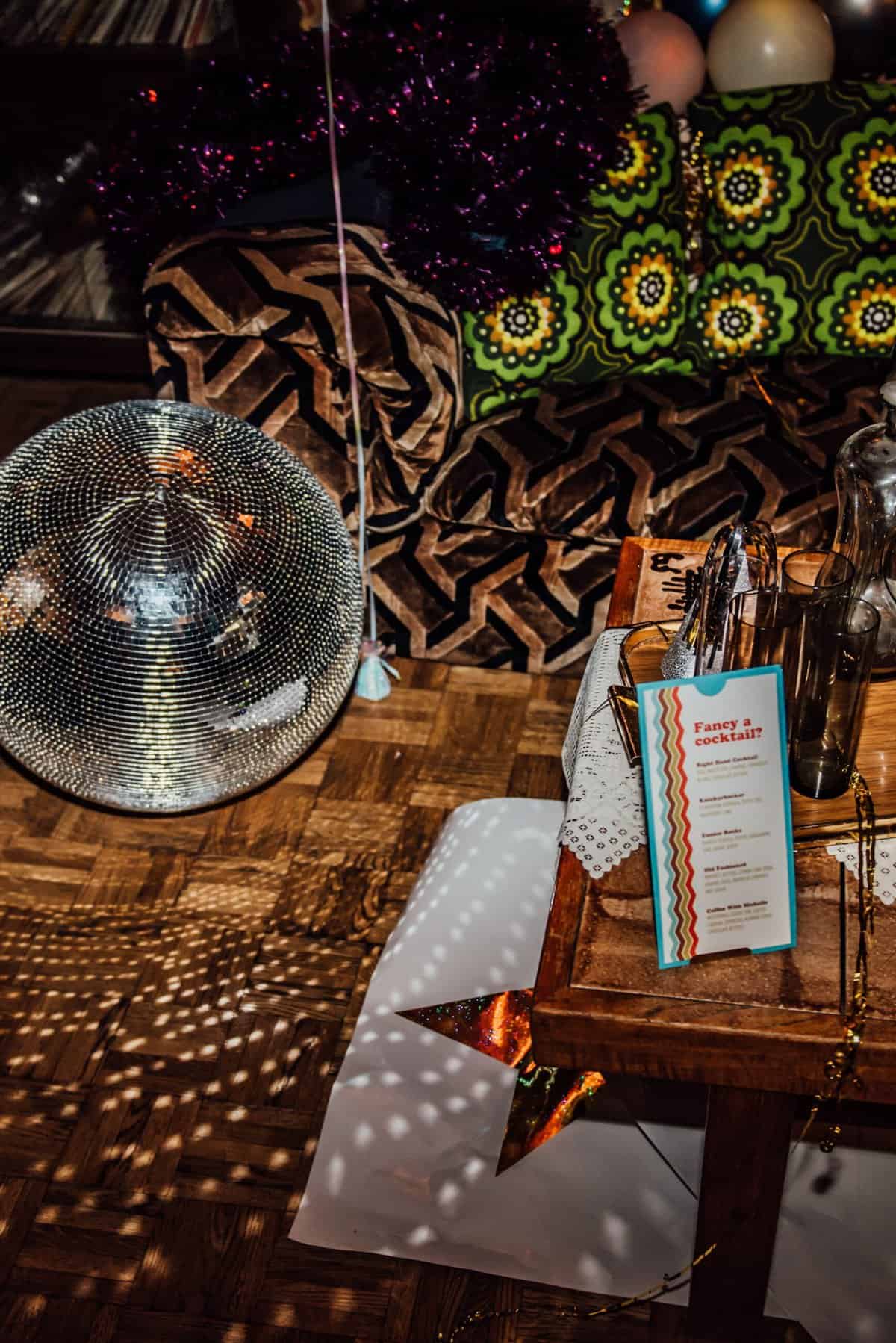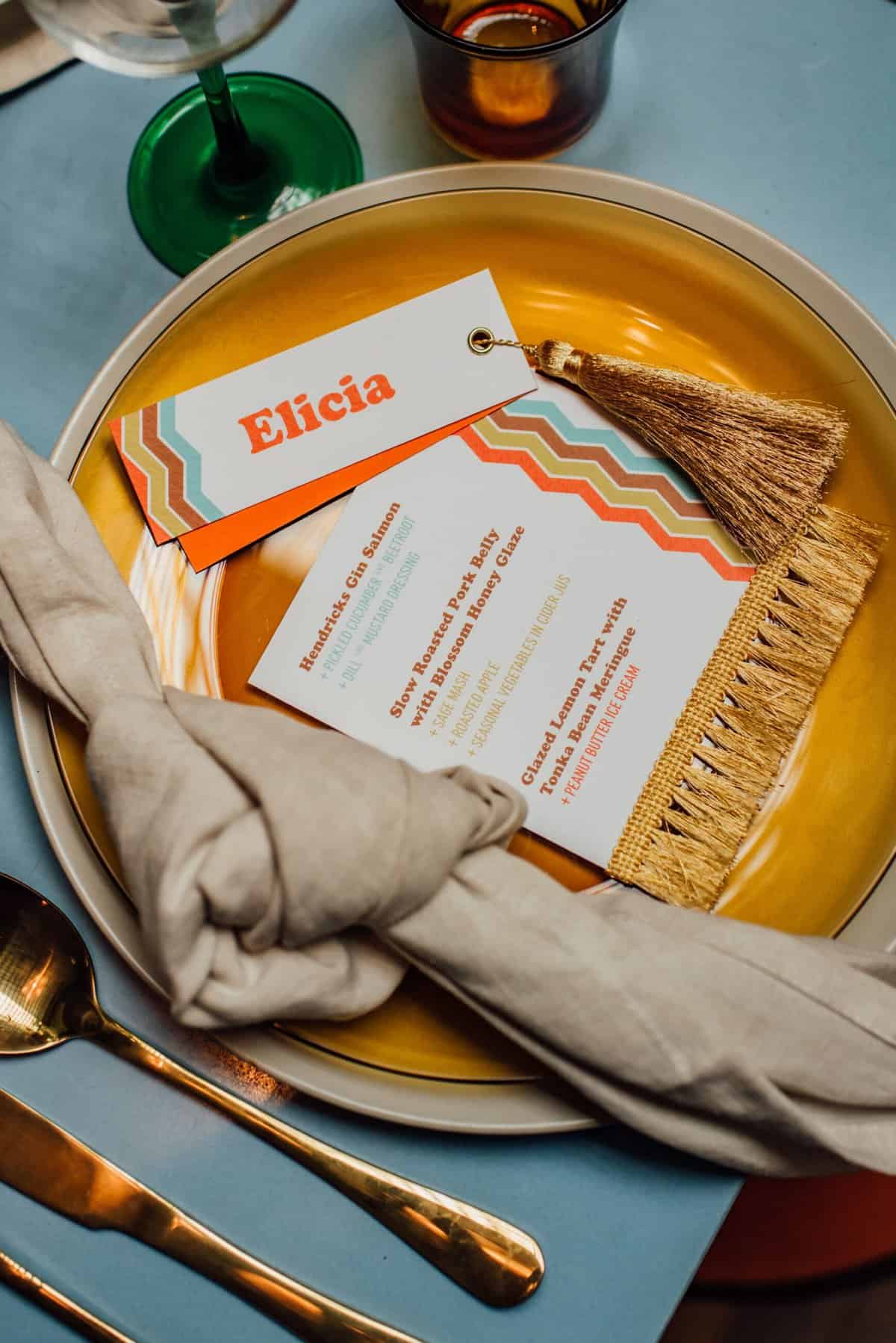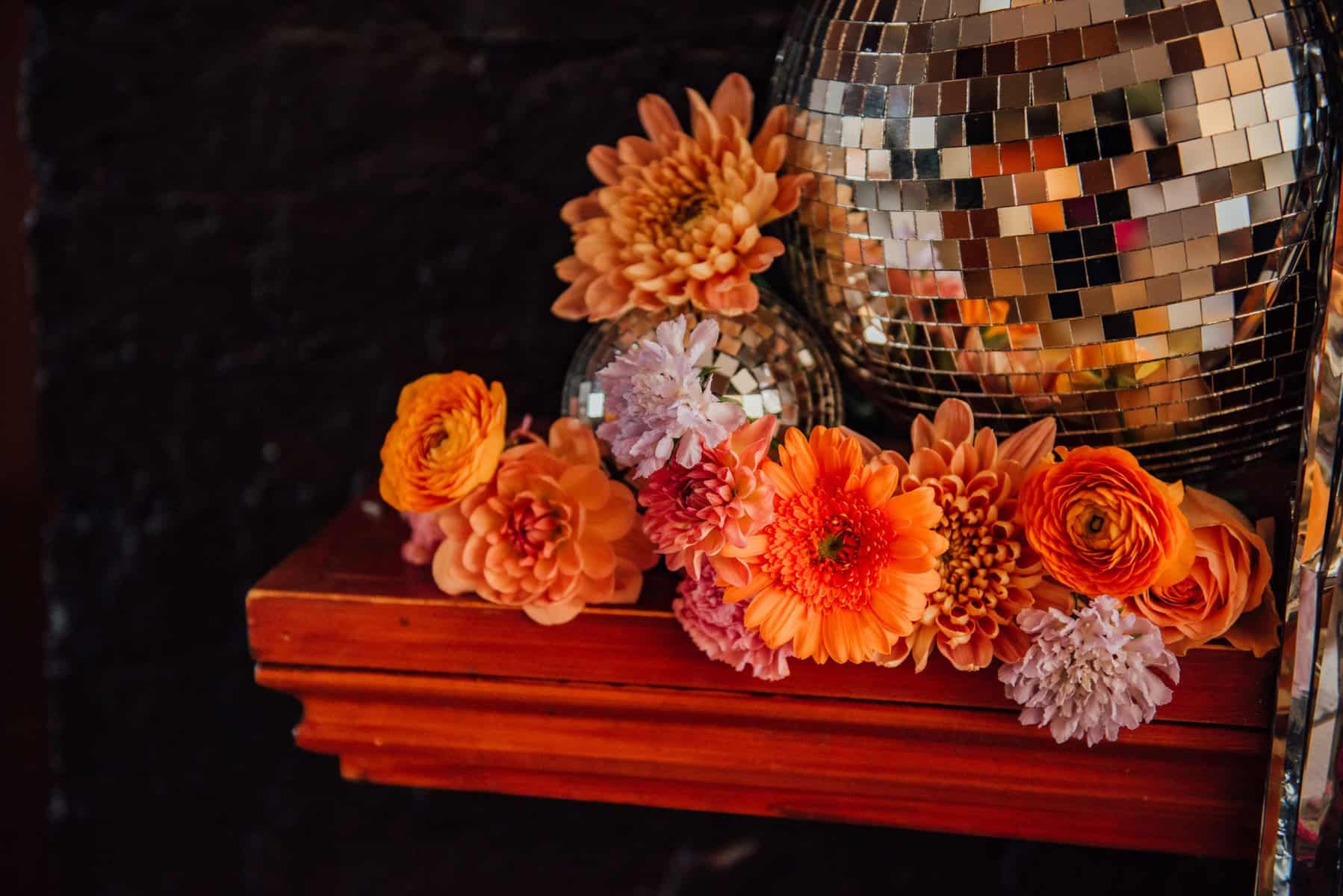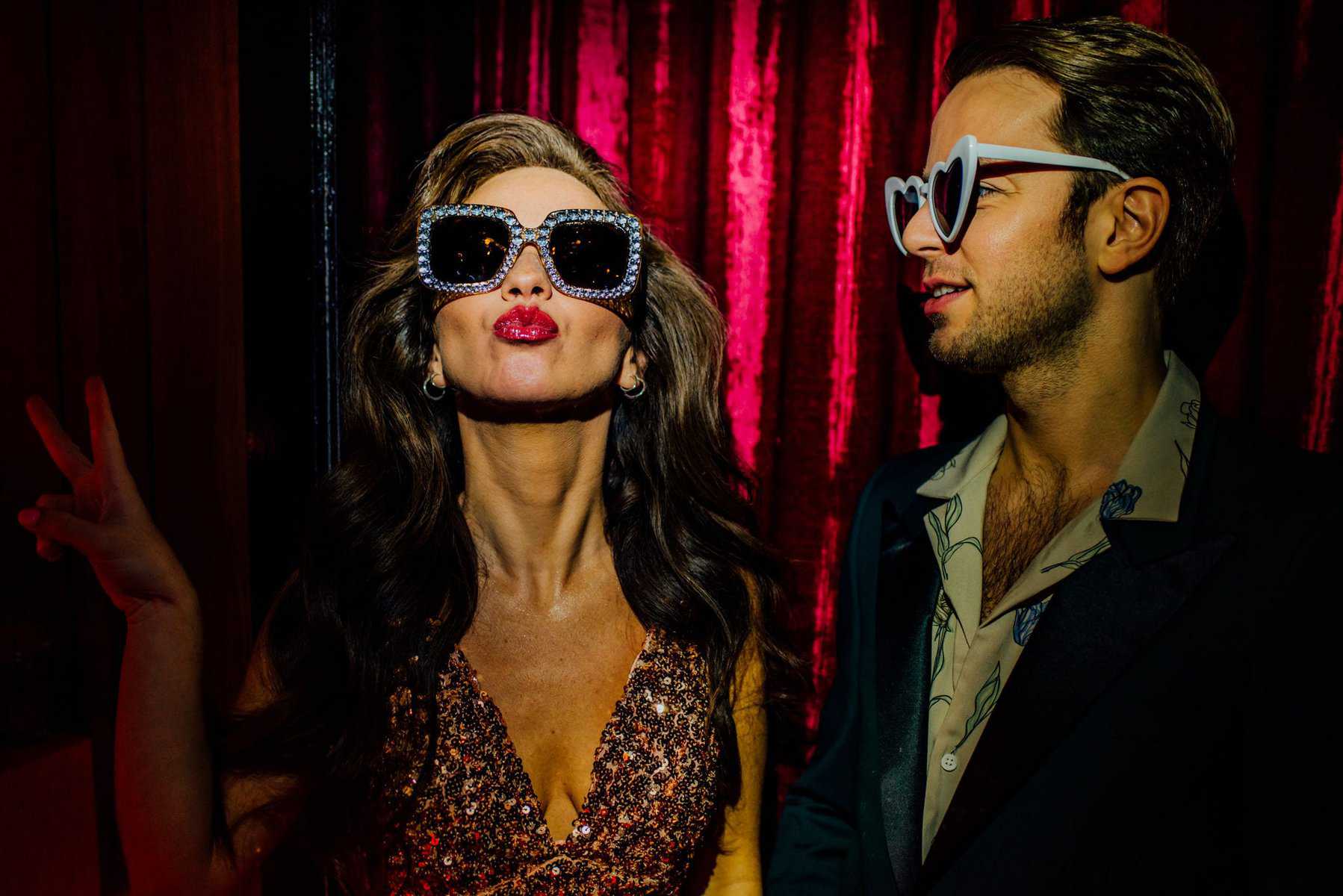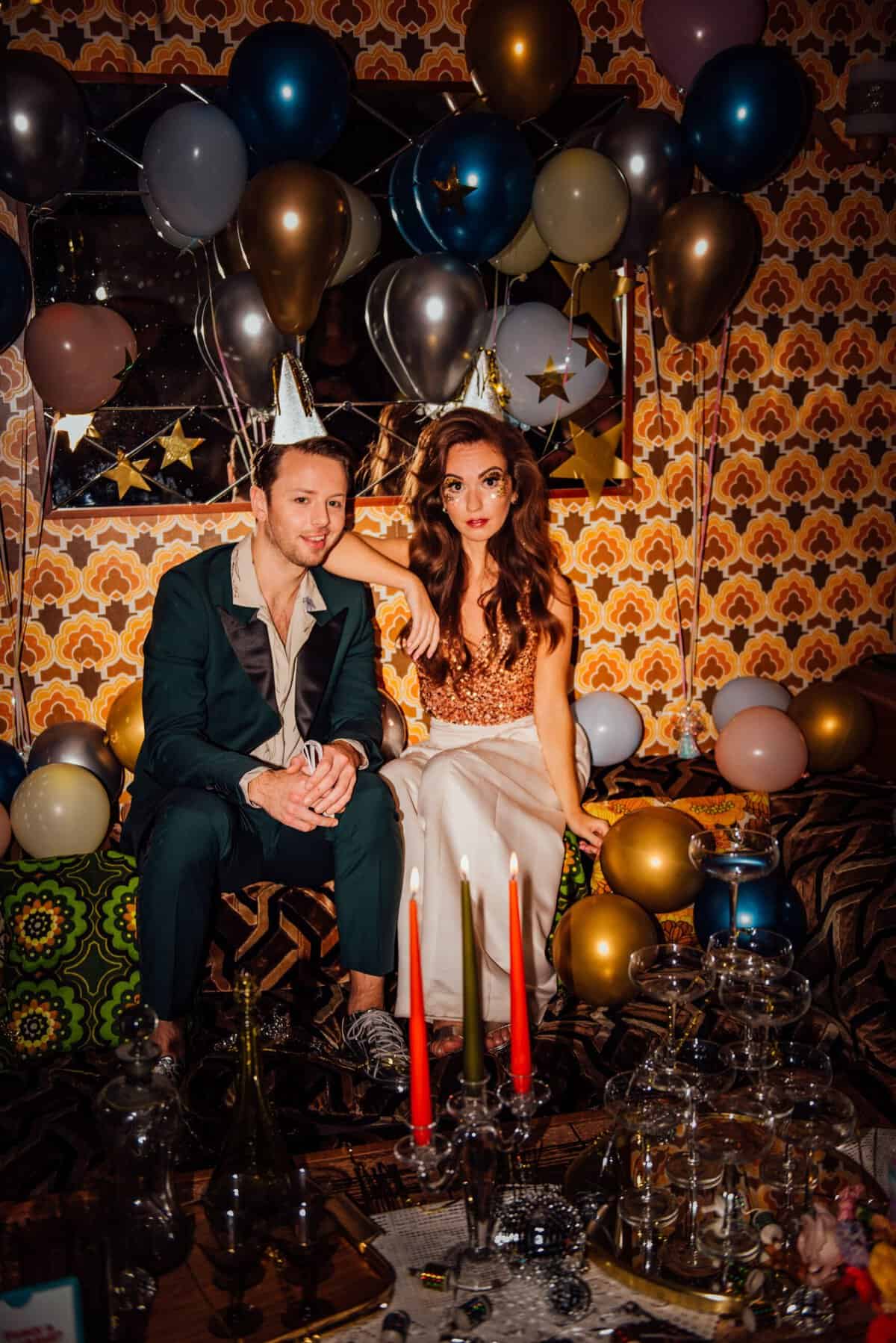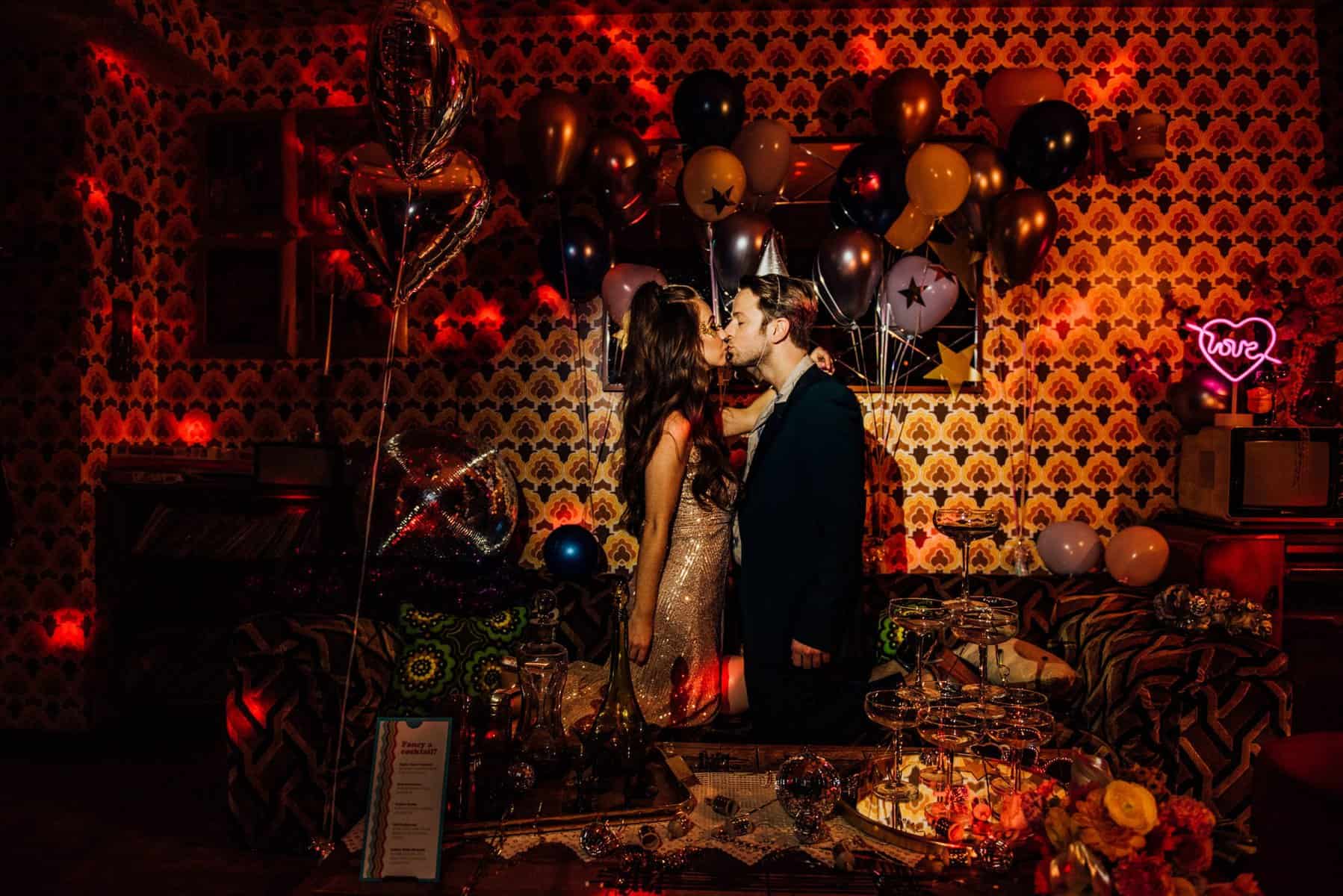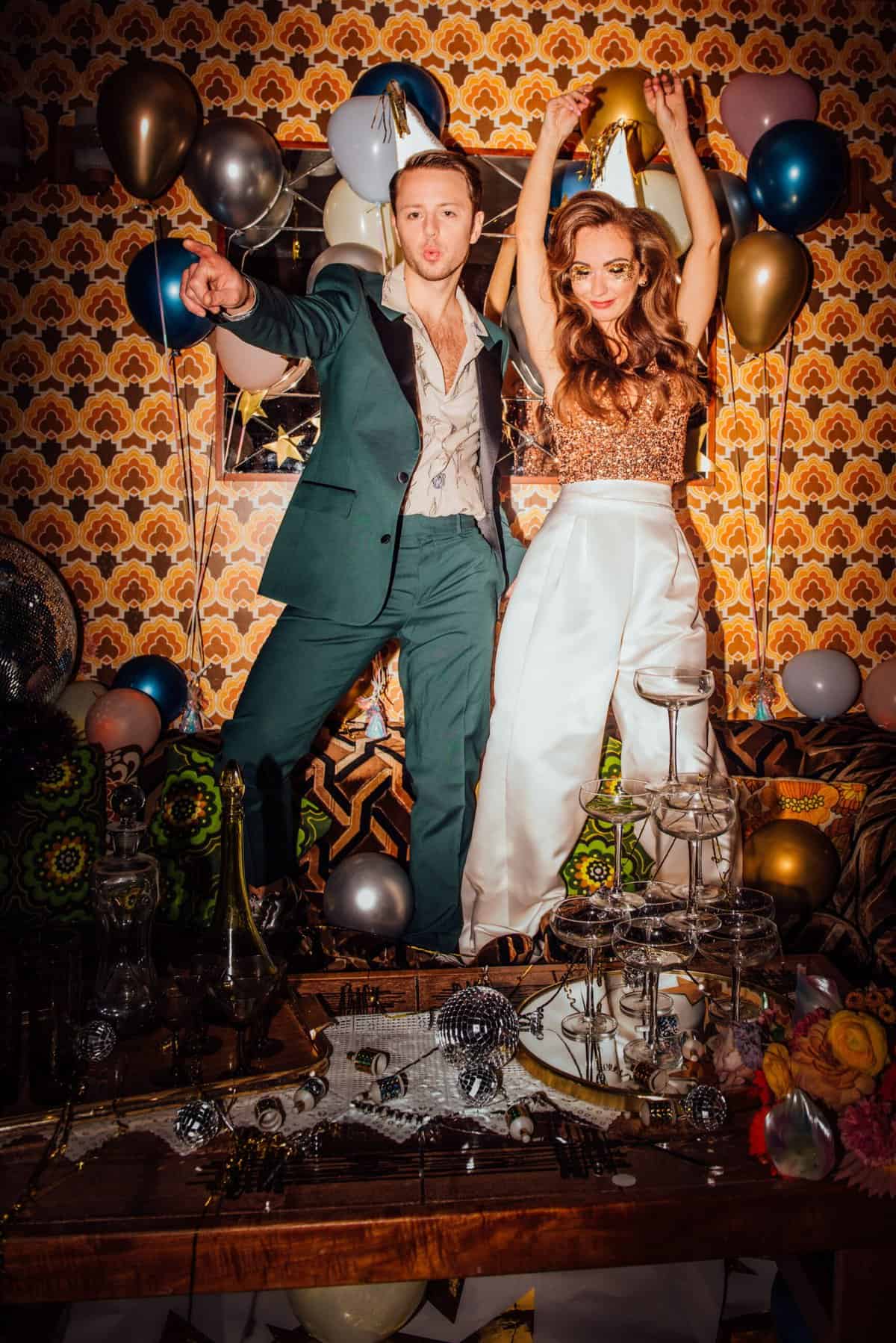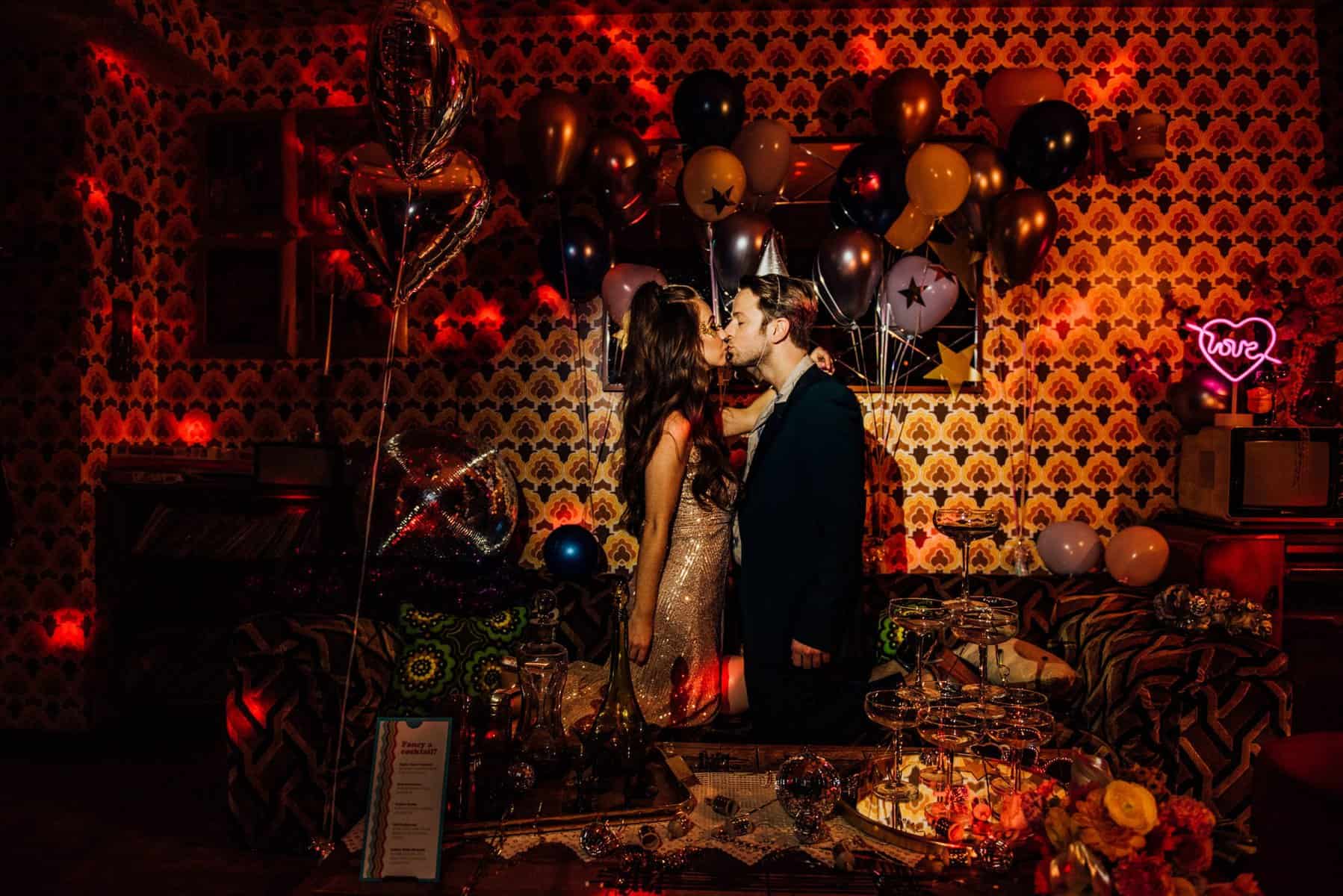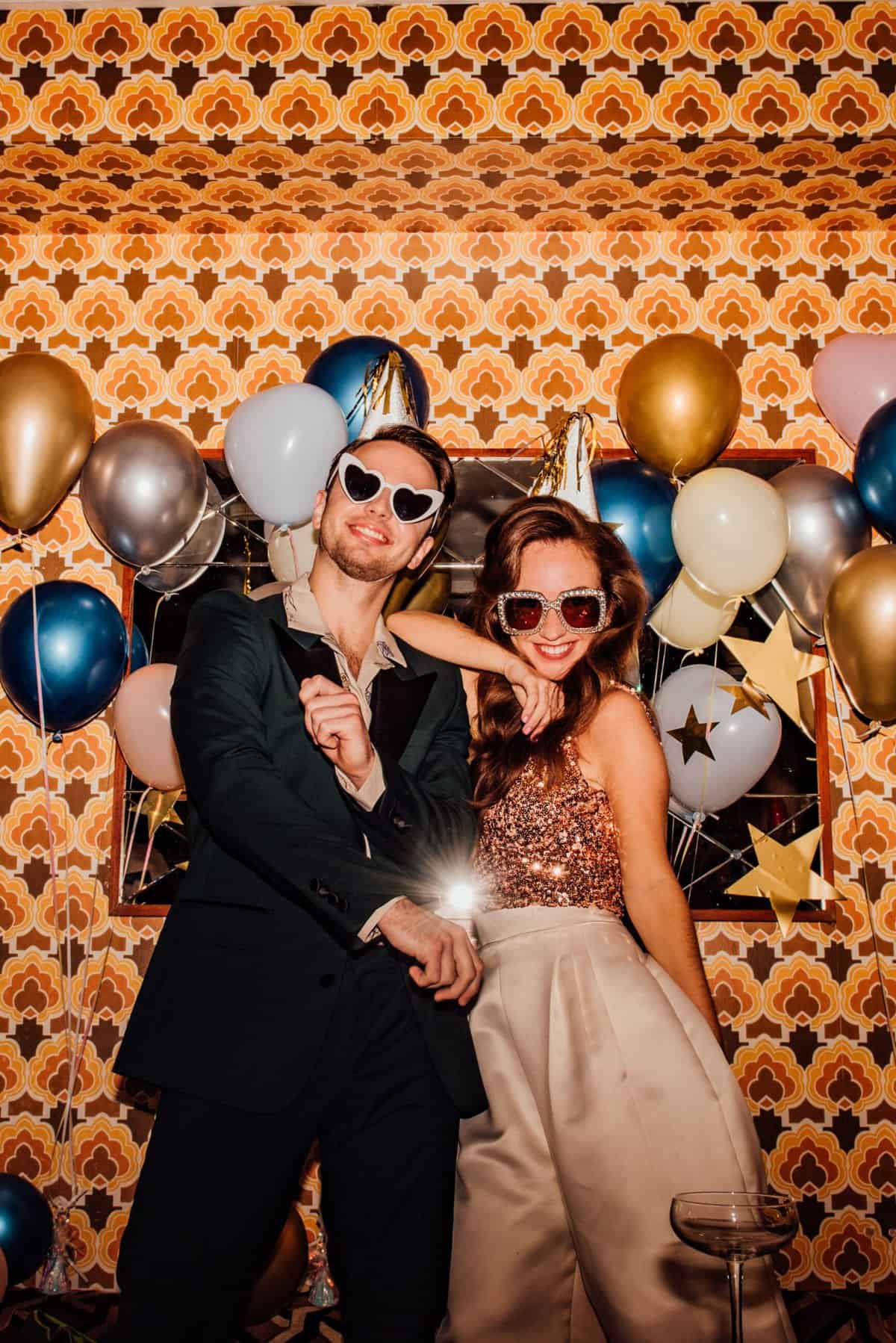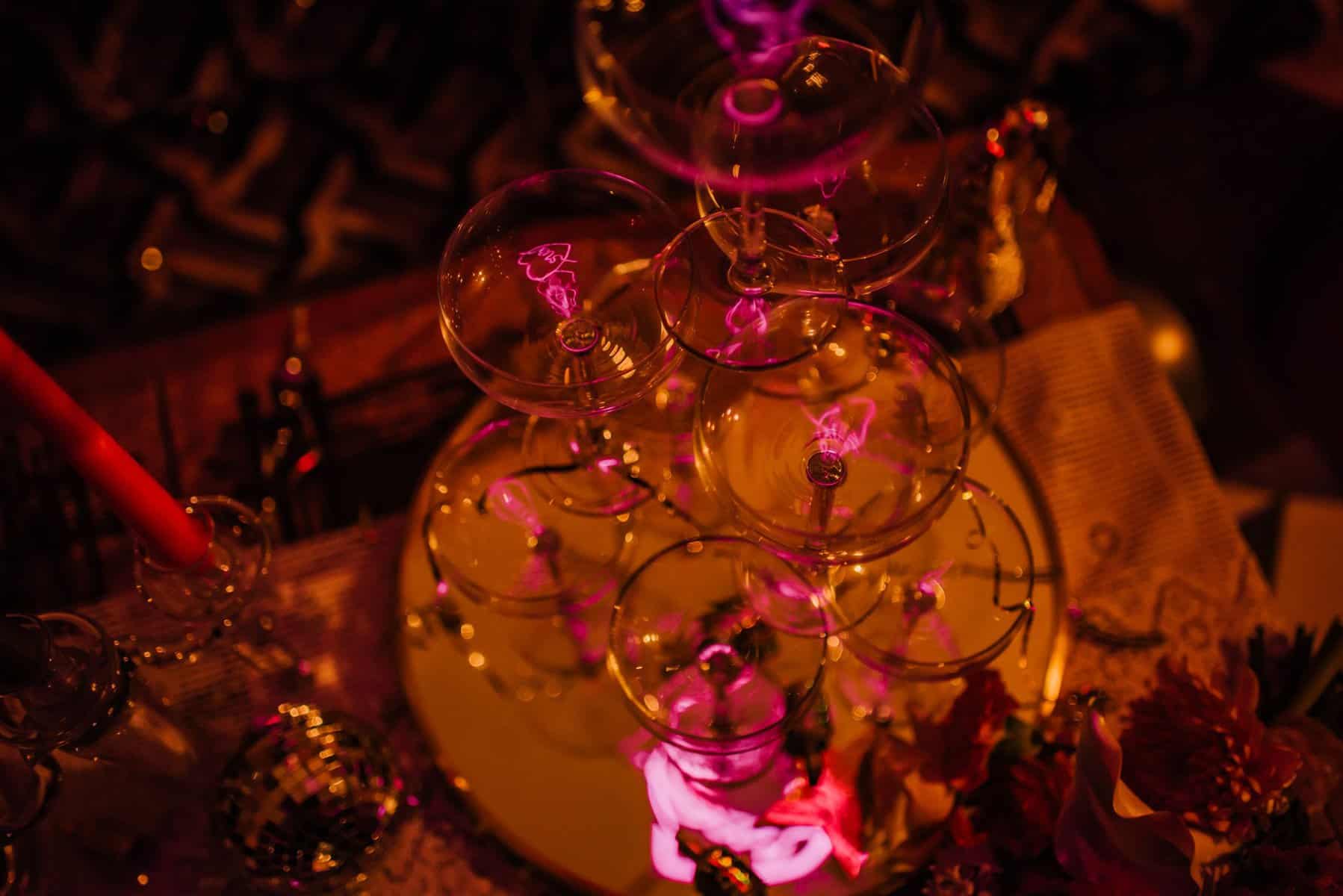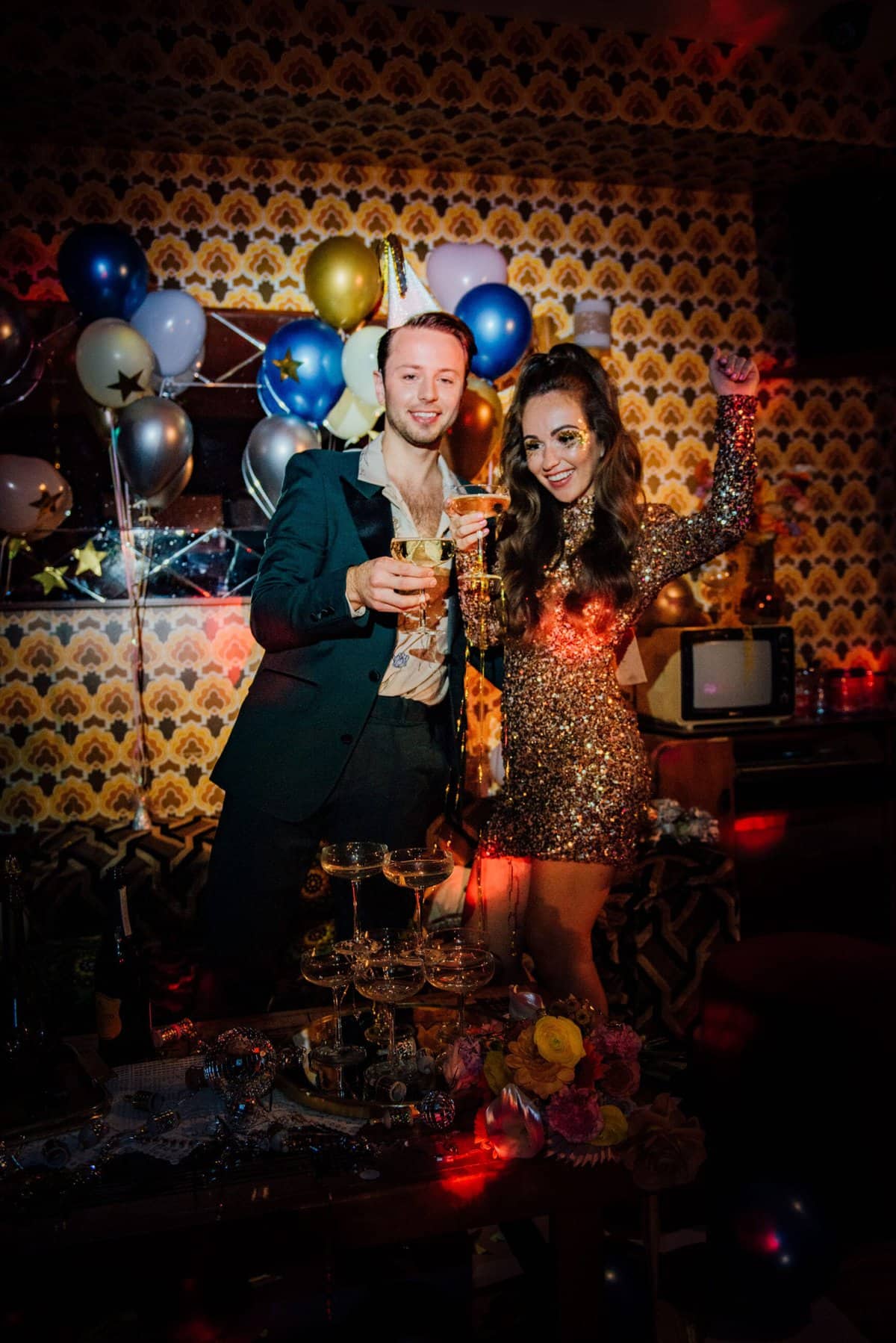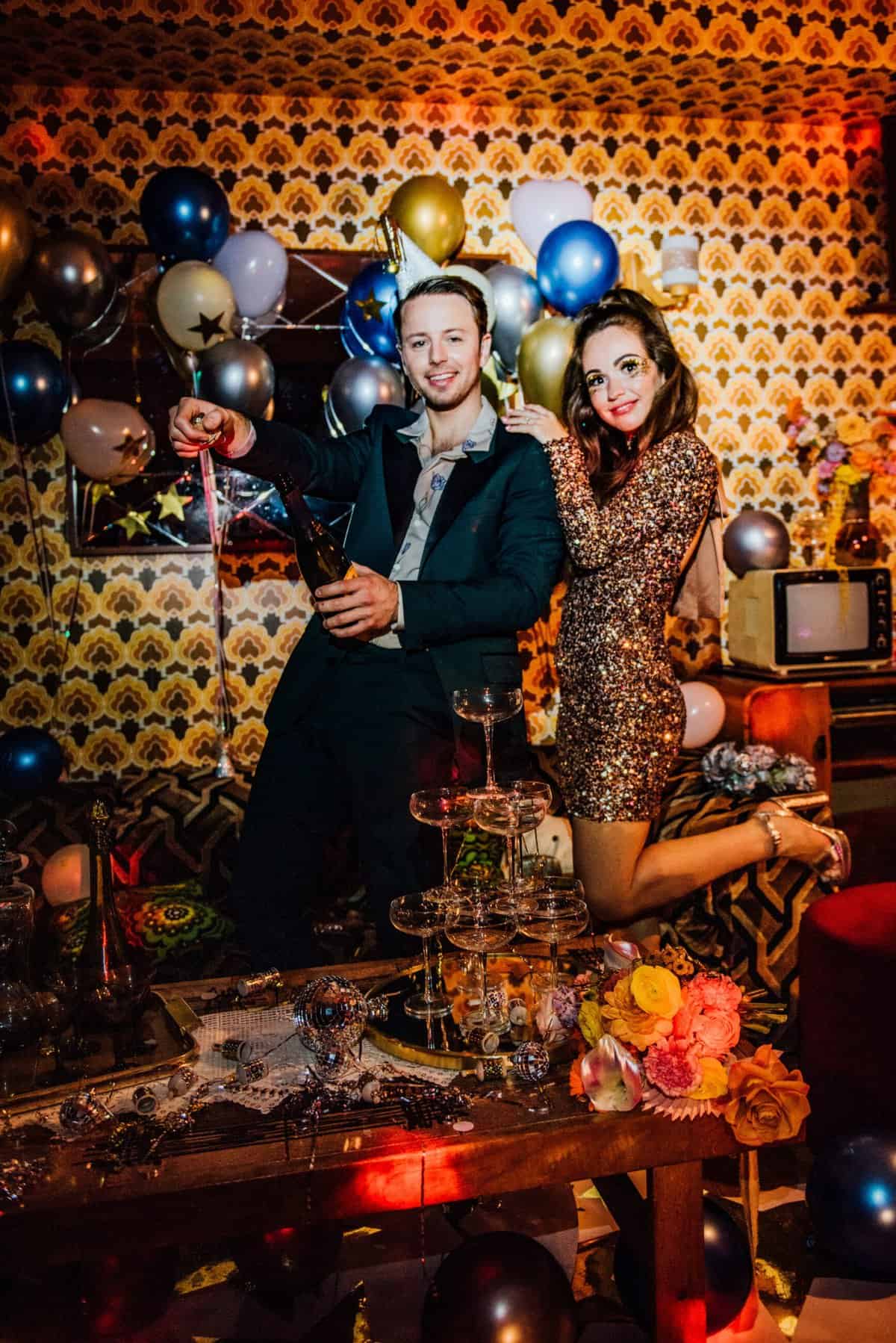 Credits
Concept and styling: rock the dancefloor, Photography and lighting: sidey clark photo, Venue: bobby fitzpatrick, Florals: iris and co flowers,Tableware: ypom london, Stationary: with bells on invites, Make up: Michelle Perkins head artist at make up artistry London, Hair: Bethany Alden senior hair stylist at make up artistry London, Bridal outfits: belle and bunty london, Sequin Bridal outfit: coast fashion, Tinsel jacket and disco hairpiece: disco made me do it, Bride: Elicia moonshine, Groom: cooking with oliver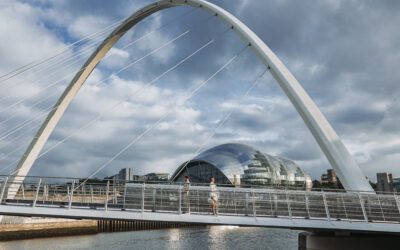 Newcastle elopement Today on the blog we have a graffiti wall, fun-filled city centre elopement...