Emerald green is a stunning colour, rich and moody while being stylish and sophisticated.
There are lots of choices available if wanting emerald green bridesmaid dresses.
Of course, velvet is always my first choice when looking at emerald green dresses. But satin and chiffon work just as well and are perfect for a spring or summer wedding.
If you are looking for not just where to buy emerald green bridesmaid outfits but want some unique modern choices, carry on reading!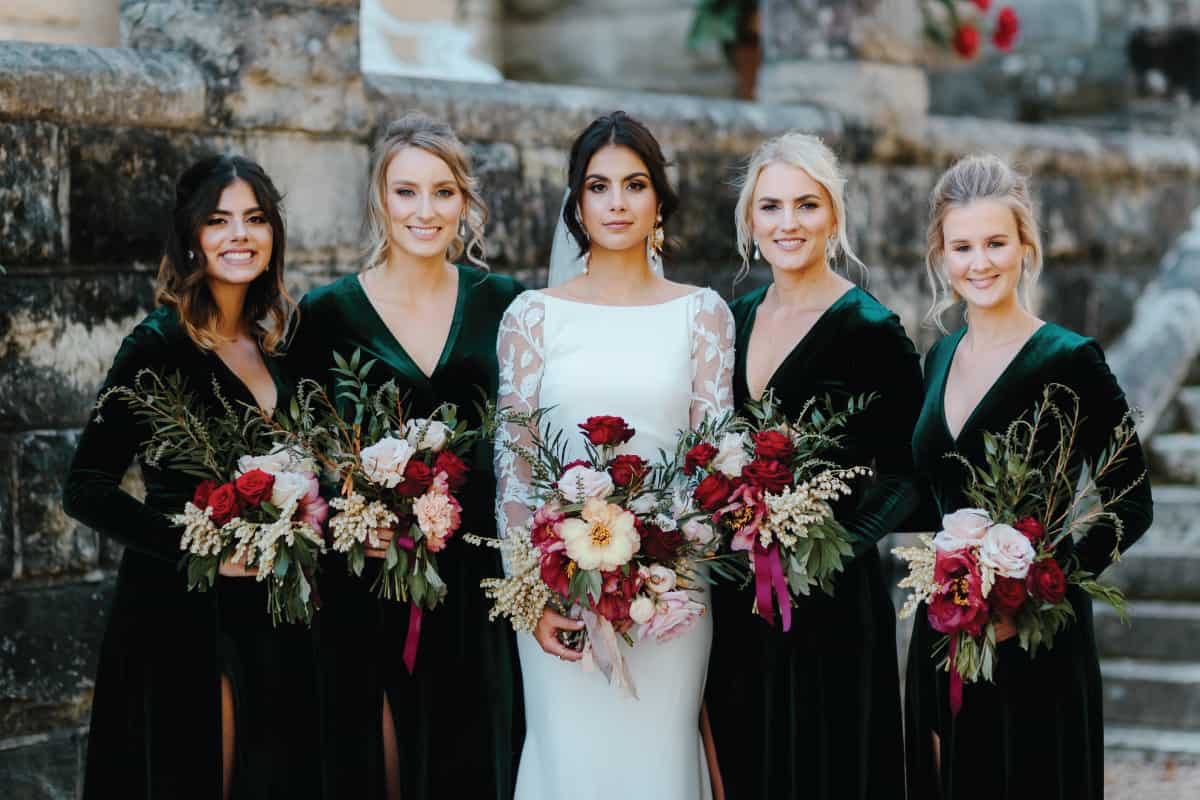 WHERE TO BUY Emerald BRIDESMAID DRESSES
THE BEST emerald BRIDESMAID DRESSES
We are committed to providing unbiased, credible reviews so you can choose with confidence. We may earn commissions on purchases made from visiting our partner stores. Please see our policy here.
STYLING GUIDE AND emerald BRIDESMAID DRESSES FAQS
What colours go with emerald bridesmaid dresses
Navy groomsmen suits are the perfect choice for emerald green bridesmaid dresses.
Lots of colours will work though, grey, green also or most neutral colours.
Same for bridesmaid dresses if mismatching colours, lots of colours work well. It depends on the season and style of your wedding to which colours to mismatch.
For autumn I love mixing other rich colours like burnt orange, burgundy, or mustard.
For spring or summer, you can add some soft pinks or purples, or even whites.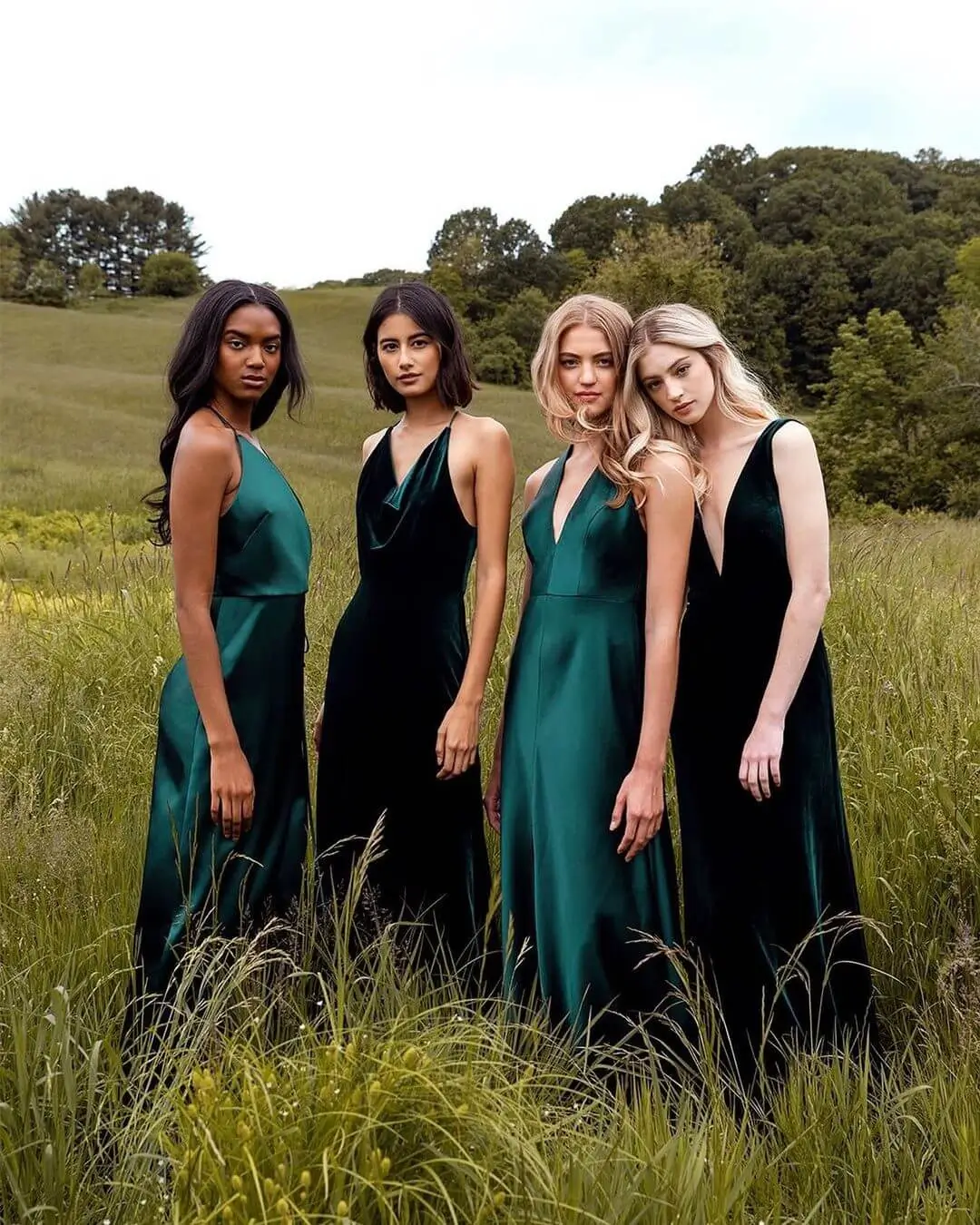 SHOULD I GET ALL THE SAME SHADE OF emerald FOR MY BRIDESMAIDS?
Unless you are going for a very specific look, I recommend getting a mix of shades. It can be fun to have each bridesmaid in a different shade of emerald.
WHAT SEASON IS emerald MOST POPULAR FOR?
Emerald is perfect for an autumnal or winter wedding. The rich, deep tones work well with the cooler weather.
WHAT IS THE BEST WAY TO STYLE Emerald BRIDESMAID DRESSES?
Gold works really well with emeralds, and neutrals for shoes also. Keep it simple and let the rich colour of the dress shine.
More blogs you will love!