Things are expensive right now! I really feel for people planning their wedding in this climate, with the cost of everything shooting up.
Cheap bridesmaid dresses can be a great way to save some pennies whether the couple or the bridesmaid is paying. No matter what part you play in a wedding, they are costly for everyone involved.
Now cheap doesn't have to be tacky or even cheap looking. There are loads of ways to save money when buying bridesmaid dresses. That blog goes into more detail on that and the average costs. You just need to be clever and look out for sales, think about renting and much more, head to the blog to find out.
In this post though we have done clever research for you and we are sharing some of the best and cheapest bridesmaid dresses on offer right now!
We plan to keep this one updated, monthly at least, so save or pin it for later and keep coming back for the best offers. Or sign up for our newsletter where we share weekly finds and will let you know when it's been updated.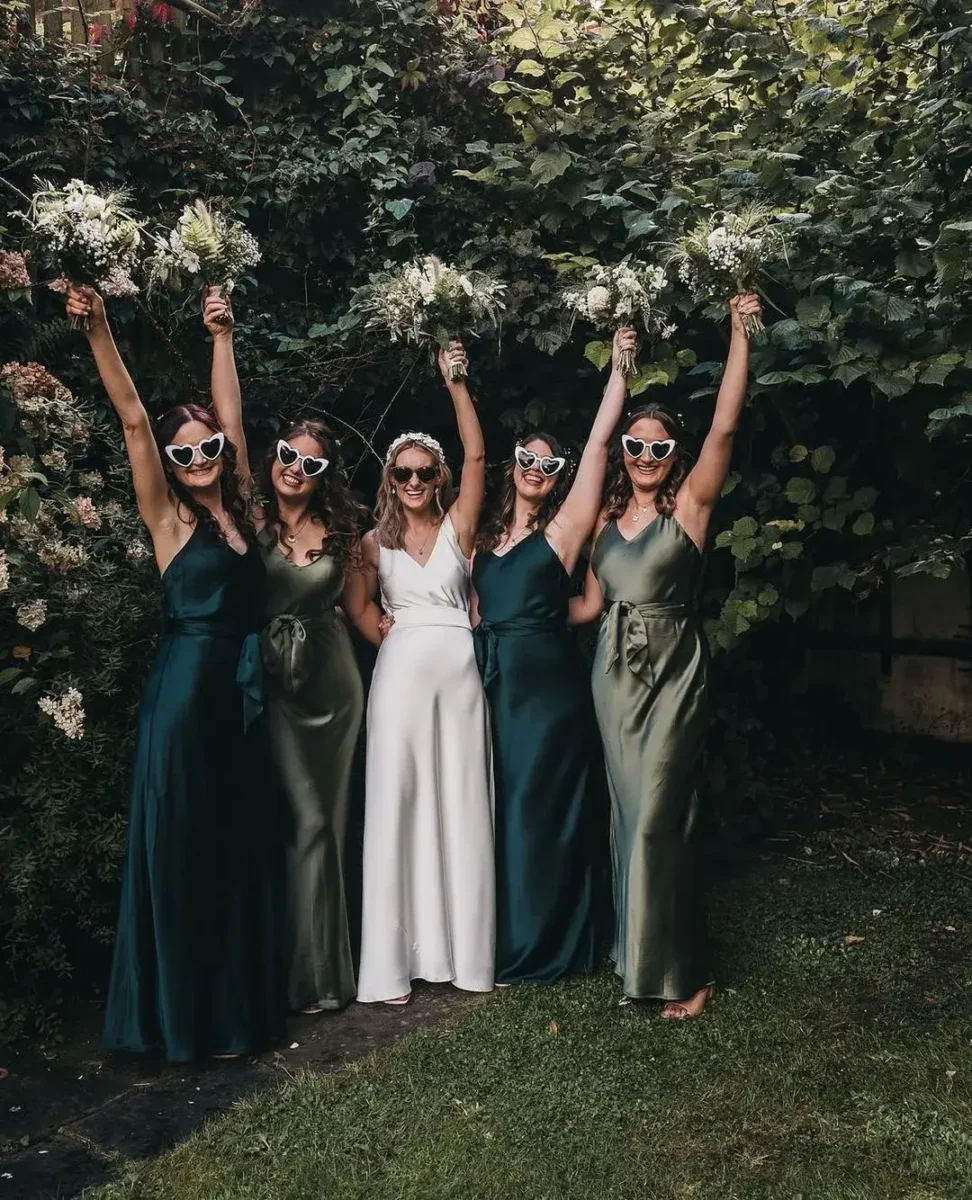 Where to buy cheap but stylish bridesmaid dresses?
We are committed to providing unbiased, credible reviews so you can choose with confidence. We may earn commissions on purchases made from visiting our partner stores. Please see our policy here.
Bridesmaid dresses under £150
Everyone's version of affordable is different so I have broke this down and I am starting with under £150.
The higher-end bridesmaid dresses range between £200 to £300 so we are starting at half the top price.
1. Rewritten bridesmaid dresses
Most of their dresses are under £150. Their quality is so high, on par if not better than the £300+ bridesmaid outfits out there.
They have modern designs and to quote them while totally agreeing:
They are bridesmaid dresses you actually want to wear

Rewritten
I would add that they are dresses your bridal party will want to wear again. It can be their new go to special occasion dress.
Head to their last chance to buy section and you will find some even better bargains, £100 or less!
They also sell them at John Lewis.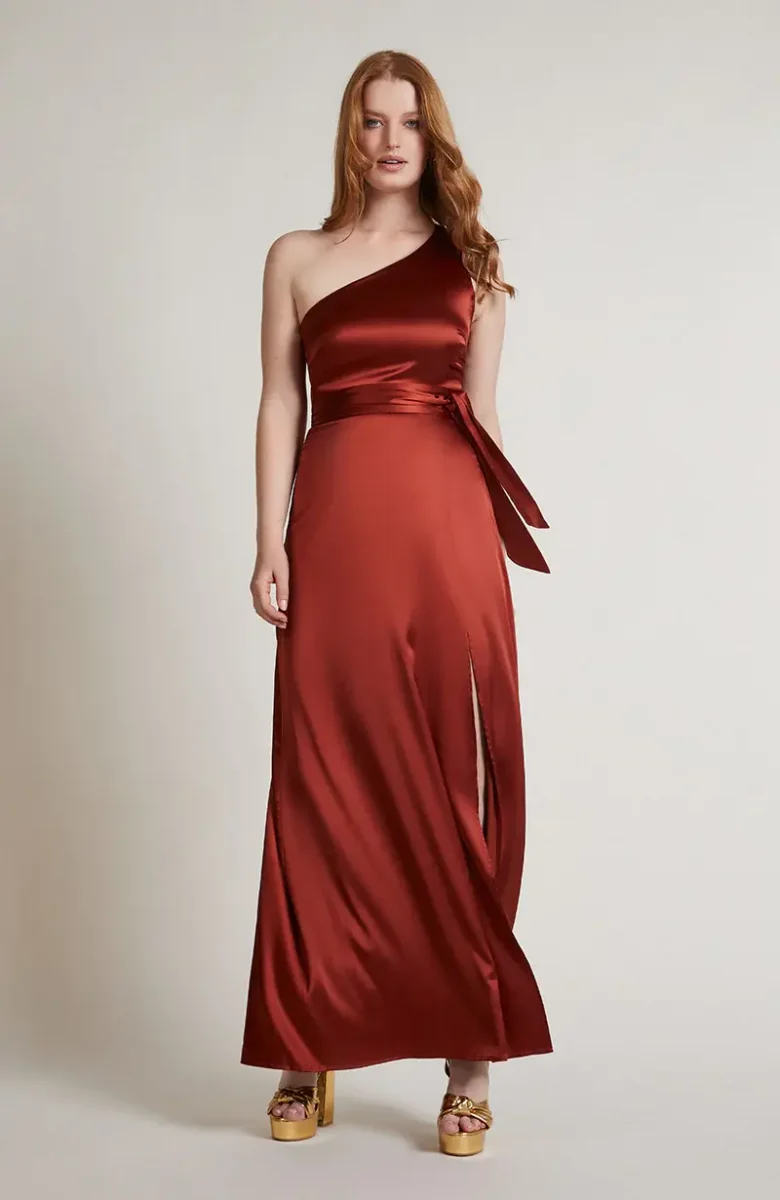 2. Asos cheap bridesmaid dresses under £150
Asos have some lovely, high quality bridesmaid dress just over £100. They have some really pretty embellished options which can be hard to find in that price range. If it is within your budget this price range at Asos is a great choice.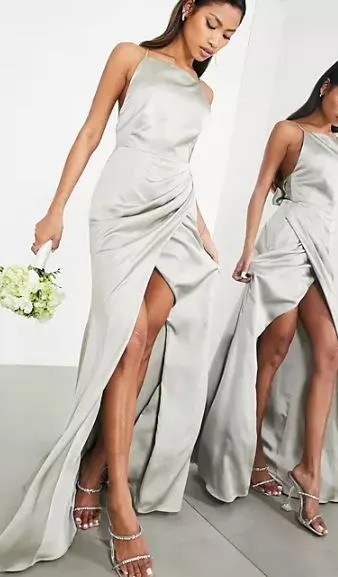 3. Oasis Fashion bridesmaid dresses under £150
You will pay over £100 for the premium Oasis bridesmaid options. A lot are lace or the sustainable range. They are high quality and value for money if within your budget. Keep out for their sales or new customer offers and you could grab one for up to half price if you're lucky!
Bridesmaid dresses under £100
£100 is a good budget to have for bridesmaid dresses and if you are savvy you can definitely find the exact ones you want. Wait for sales or use new customer discount codes. I think most bridesmaid dress suppliers have a good range in the £100 to £50 budget.
4. Etsy Bridesmaid dresses
We love Etsy here at Urban for all things weddings! The beauty of shopping on Etsy for your bridesmaid dresses is for most you are ordering from a designer.
They are made to order a lot of them so you can usually swap and change to have bespoke dresses made for a lot less.
You have so many stunning options with a £100 bridesmaid dress budget on Etsy. We have shared some of our favourite suppliers below.
We do recommend looking for suppliers in your local area on Etsy also, can be a great way to shop local and small.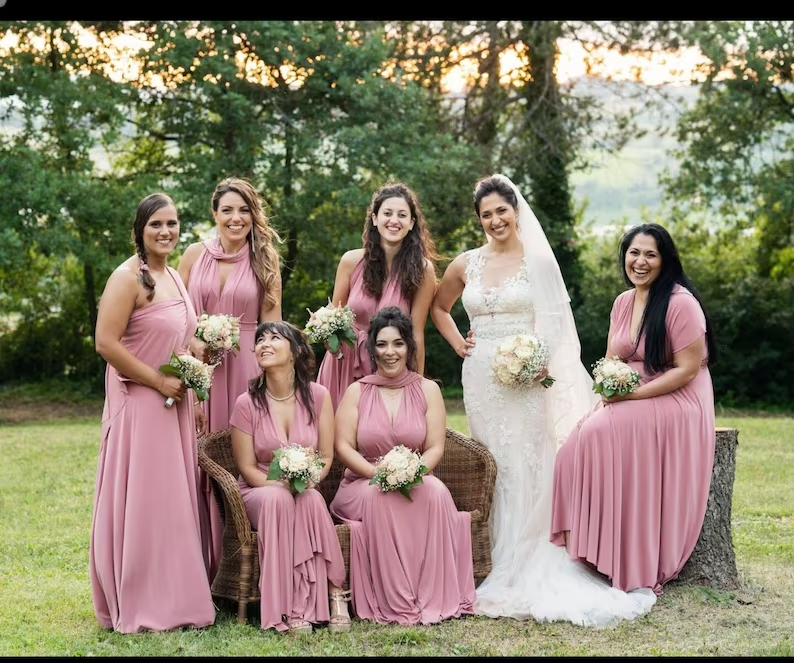 5. Ever pretty bridesmaid dresses
We are reluctant to share Chinese stores on the blog. But this blog is about affordable bridesmaid outfits so we have to acknowledge that they can be the cheapest option to go with.
Ever Pretty have a UK warehouse with most of their stock so delivery is usually quick. The ones we have ordered and tested have been really good quality, video coming soon!
From chatting to couples and bridesmaid the main issue is the returns. You have to email them before you know the return shipping cost. If you return more than 3 dresses you pay 5% of your order and if more than 5, 10% and 15% for more than 10 dresses.
Order swatches and measure twice before you place your order and only order the dresses you need and this won't be an issue.

URBAN TOP TIP
6. Pretty Lavish Bridesmaid dresses
Pretty Lavishes dresses are all under £100. They have a wide range and their quality is okay.
It does depend on the style I've found, some look a little cheap.
They do have a really good variety of styles and colours and their size range is great.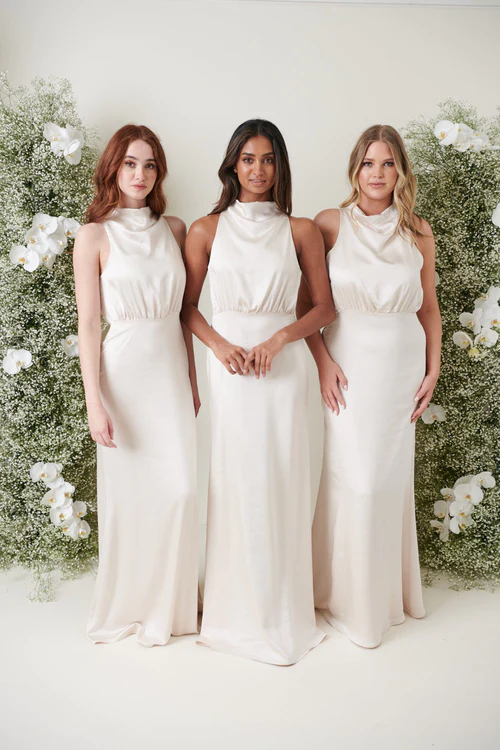 7. Asos dresses under £100
You have hundreds of options on asos between the £100 and £50 range. There are so many styles, all sizes and colours.
This is a good budget for bridesmaids, and you can't beat Asos for choice.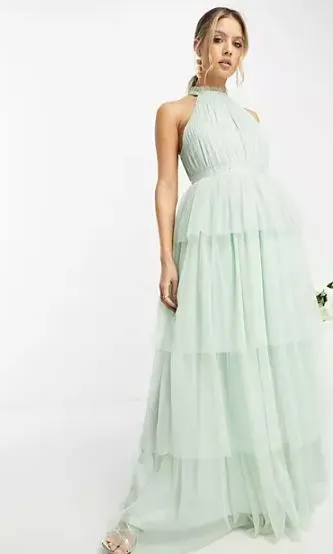 8. Oasis dresses under £100
There are some stunning options under £100 when shopping at Oasis.
If you time it right for a sale or new customer discount then you can get the perfect high quality outfit.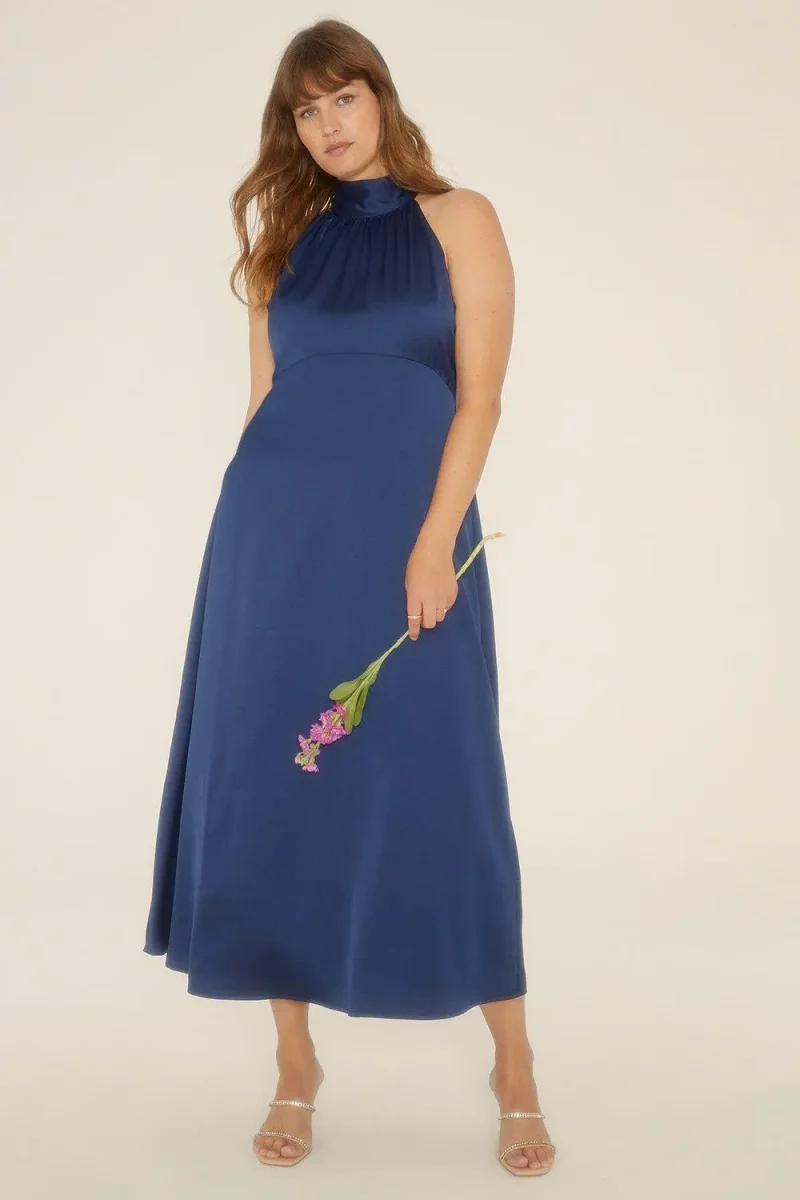 9. Chi Chi cheap Bridesmaid dresses
Chi Chi is a great place to head for budget-friendly bridesmaid dresses and outfits. They have a really good range and are high quality.
They have been one of the go to occasion dress designers for a long time.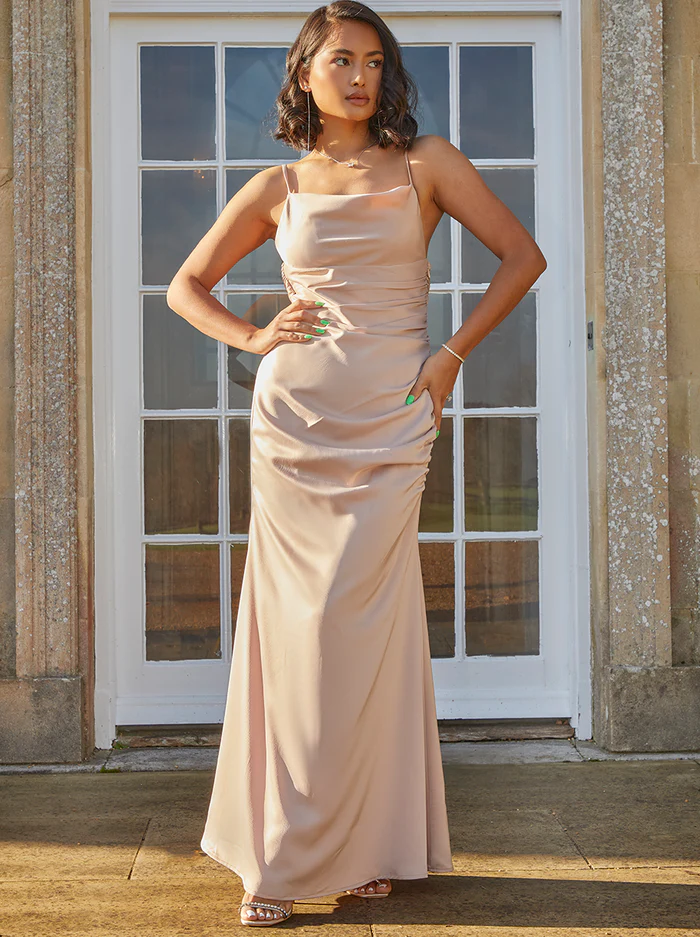 10. Quiz clothing bridesmaid dresses
If you are looking for sequin bridesmaid dresses then Quiz is definitely for you!
They also have some lovely patterned and floral options, which are hugely popular at the moment.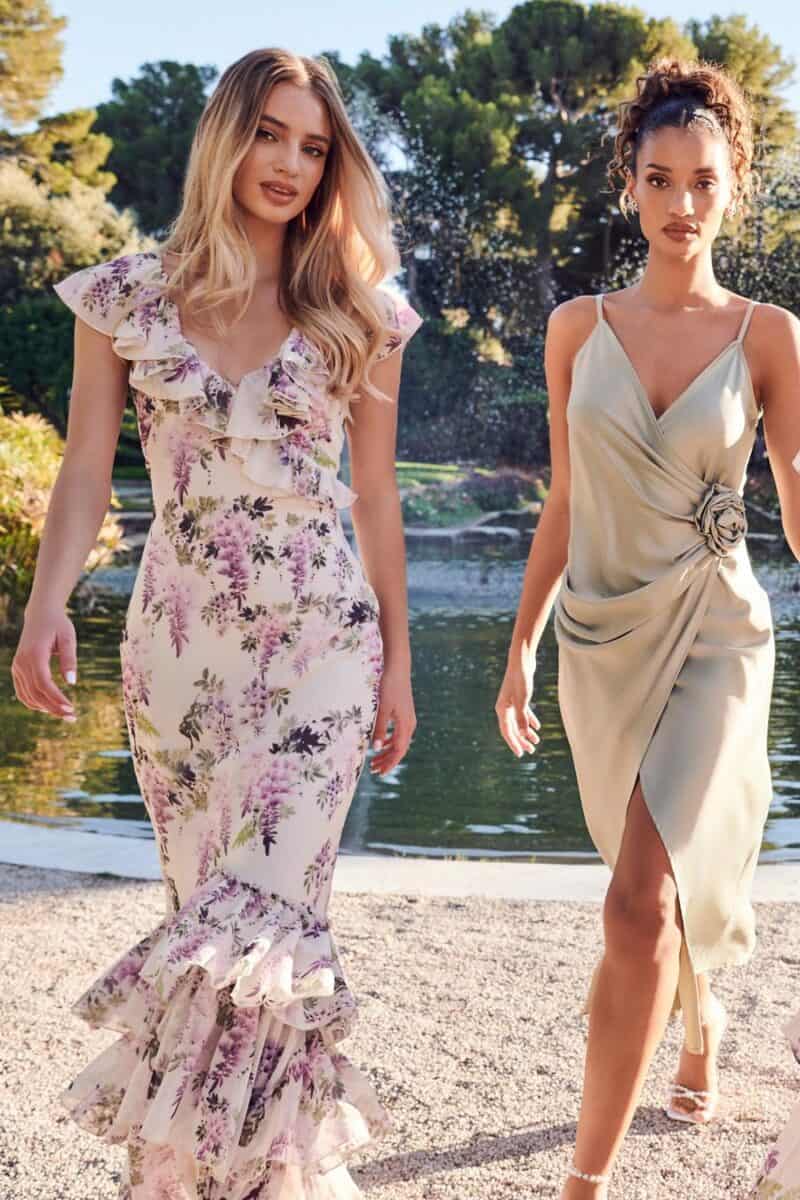 Bridesmaid dresses under £50
11. Oasis cheap bridesmaid dresses under £50
I am not going to lie I was shocked that Oasis had some lovely cheap bridesmaid dresses under £50.
Carry on even further and we not only found some for less than £50, but we also have some for less than £30! I know, super shocked!
They have a modern velvet option in 3 colours, high quality velvet bridesmaid dresses usually cost £300+. I love the pattern option also, the perfect spring bridesmaid dress.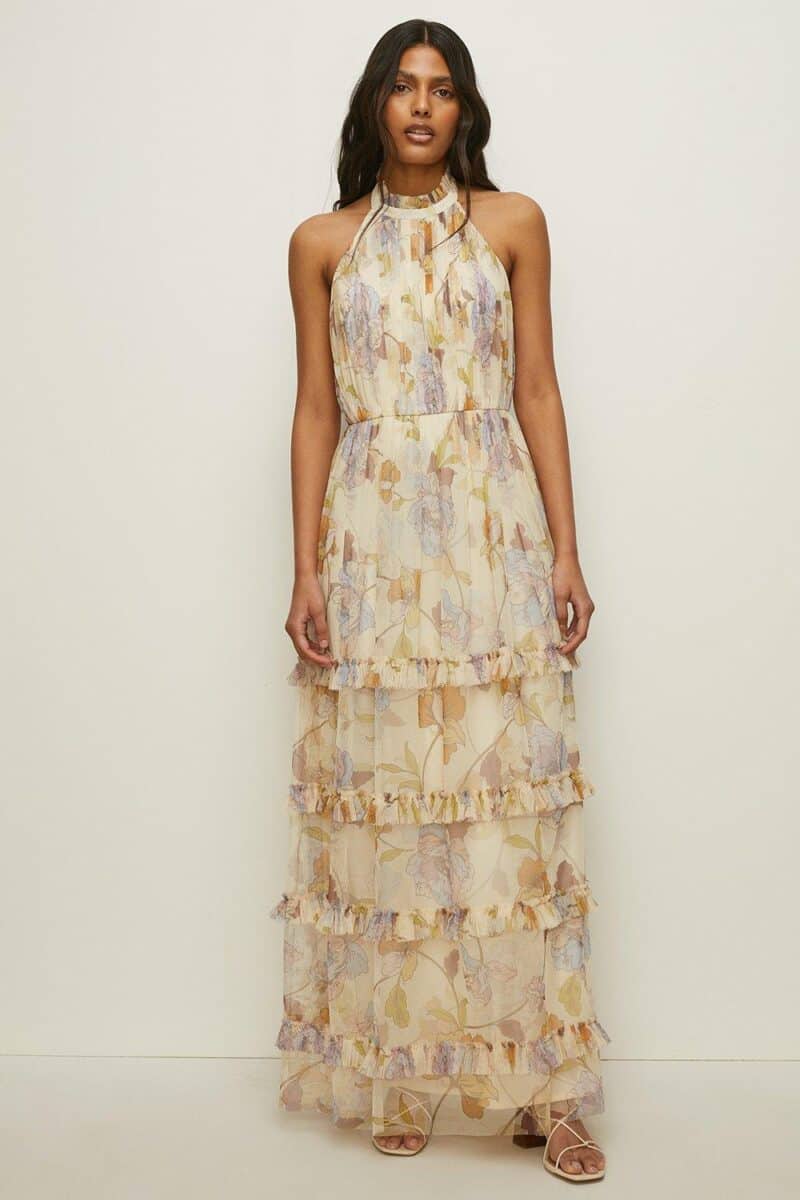 12. Asos super affordable bridesmaid dresses under £50
You start to get limited on Asos as the budget lowers but there are definitely some stunning bargains to be found. Keep your eyes out for sales and be open minded about colours and styles.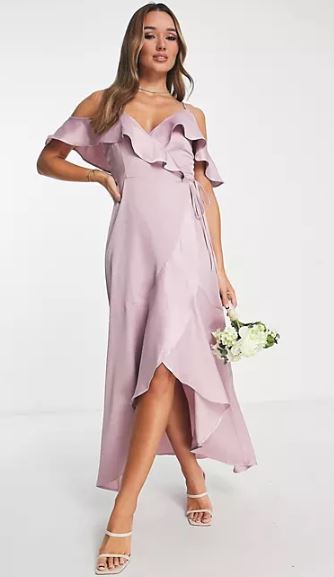 13. Ever Pretty bridesmaid dresses under £50
I won't mention the things to consider with Ever Pretty, head above for more info. They have lots of options under £50.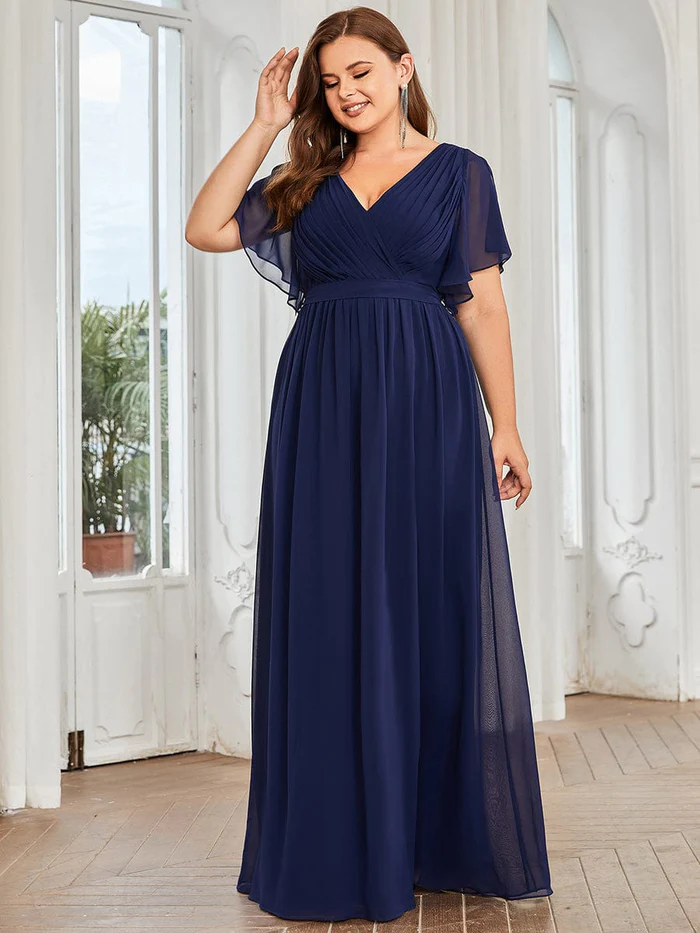 14. Boohoo Bridesmaid dresses
Most of Boohoo's bridesmaid dresses are under £50.
If this is your budget then it is a great place to head as they have hundreds of options at this price point and lower.
I was really impressed with the choices on offer and the prices.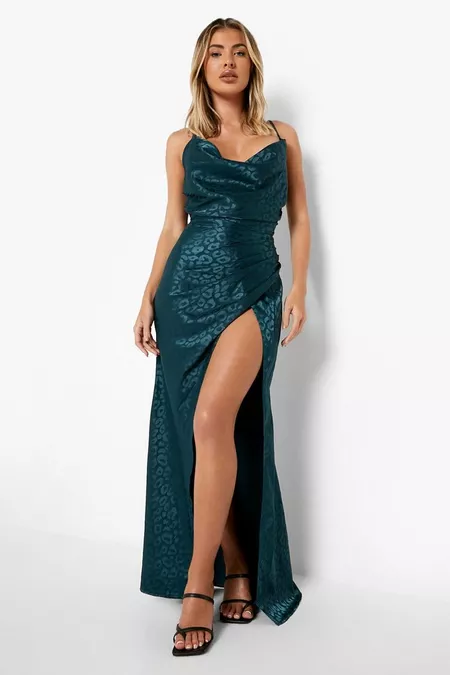 15. In the style bridesmaid dresses
In the style have a small range of bridesmaid specific dresses.
Their ranges change a lot and tend to go out of stock quickly but you can definitely find some nice options in their occasion dress range also.
I only mention as if you don't but altogether or need to change a size later down the line they may not have it in stock.
I have included a dress for £56, but they always have sales or new customer offers so you can easily get it below £50.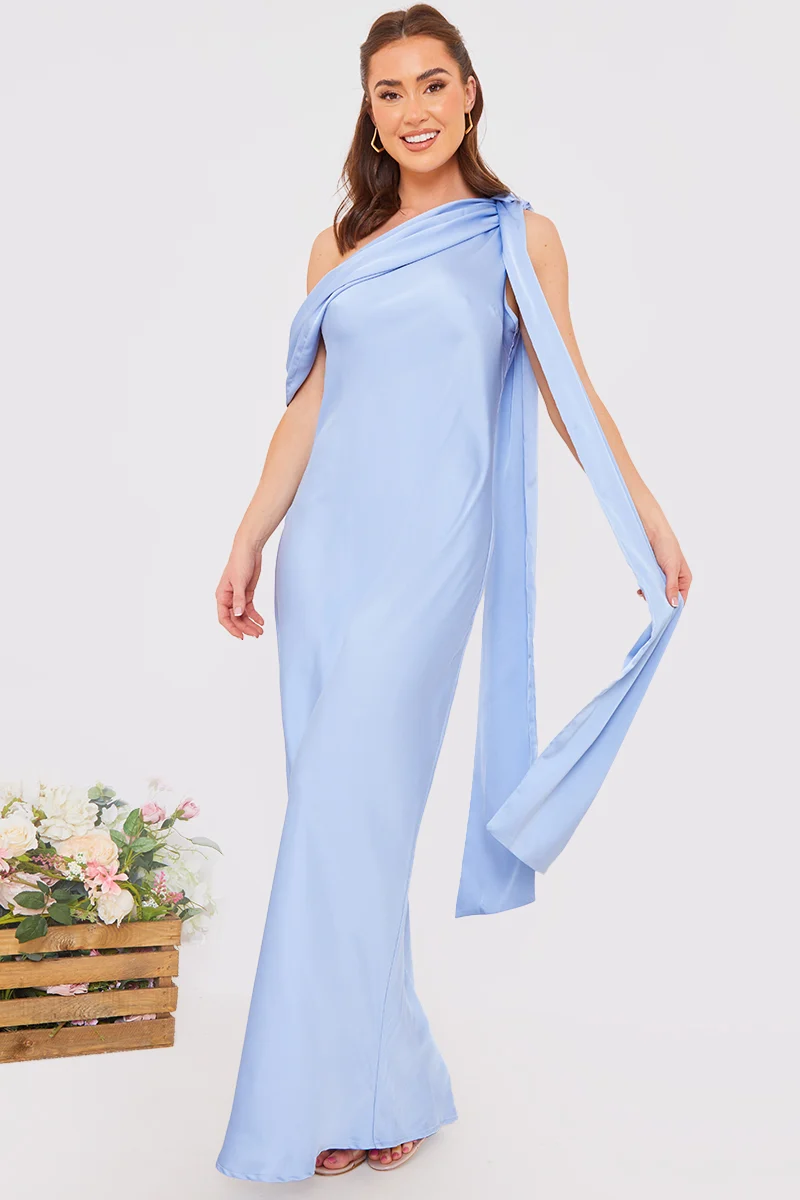 IN THE STYLE HAVE LOADS OF £13 – £15 BRIDESMAID DRESSES!
16. Quiz Bridesmaid dresses under £50
Quiz has lots of options under £50. I have been really impressed with their pattern and floral selections. I won't name names but they have some dupes of £300+ bridesmaid dresses.
Bridesmaid dresses under £30
Yes, you read that right! Bridesmaid dresses under £30!
I was shocked by how many options there actually are for this budget. You do need to either have the time, to wait for a good sale.
You need to be open minded, wanting a certain style or exact colour usually means you will have to pay the price.
17. Boohoo bridesmaid dresses under £30
They have lots of styles available still under £30. The issue may be sizing. I think most bridesmaid dresses should be altered anyway so think about going a size or two above as you can have it taken in.
I am loving the puff sleeve option below, they have it in blush also!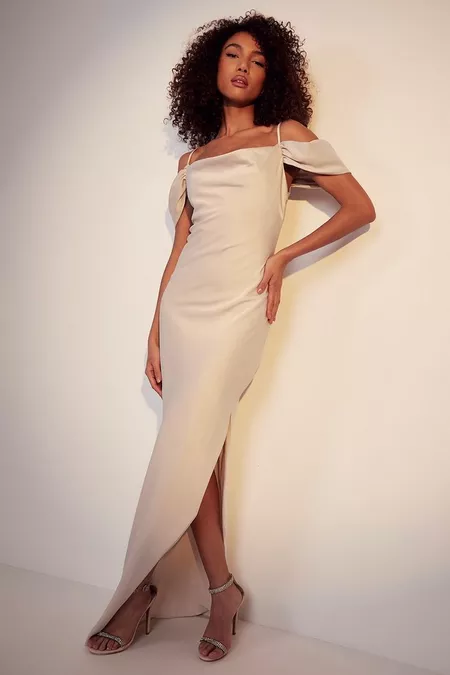 18. Oasis Bridesmaid dresses under £30
I was really impressed with the cheap bridesmaid dresses available at Oasis. The ones shown below have lots of size options available also. They come in a few colours, mainly sage and navy though.
How expensive does the strapless dress look? The perfect bridesmaid dress for a formal wedding.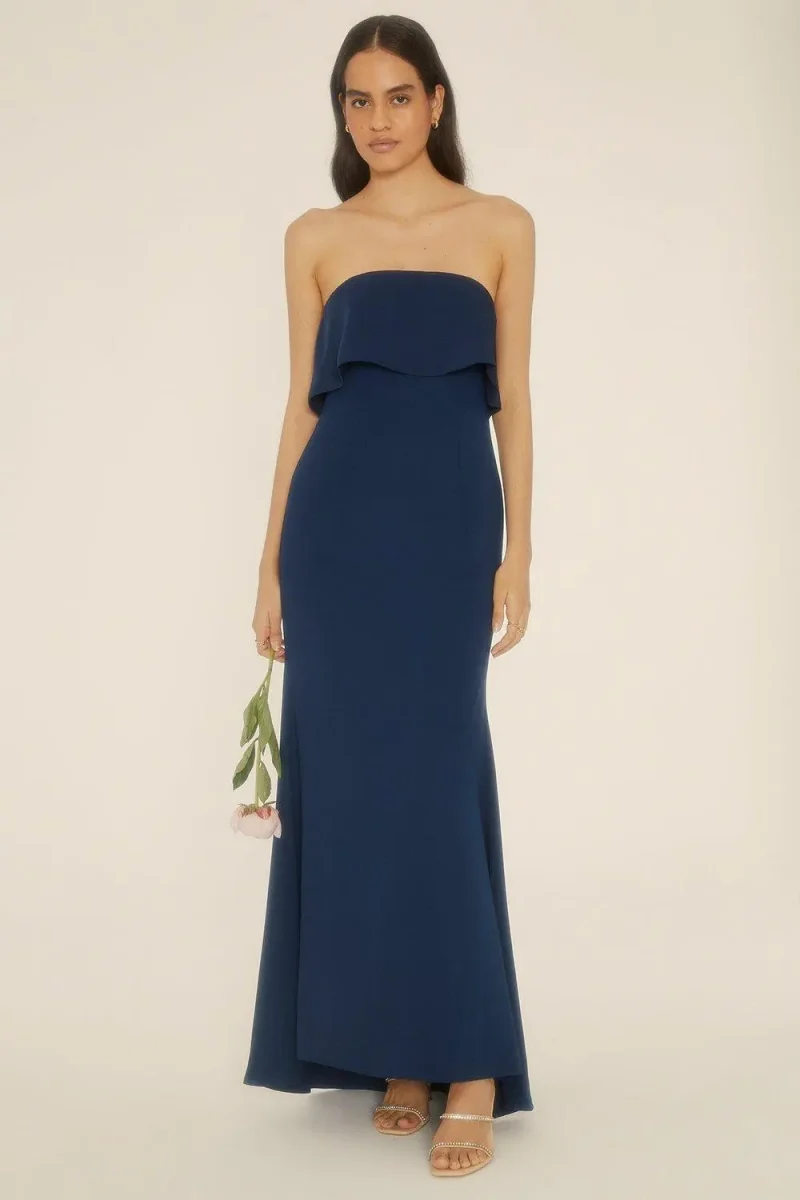 19. Asos Bridesmaid dresses under £30
Again, options start to get limited when the budget is under £30.
The dresses below though have most sizes available. If open minded you can find dresses for any season.
More blogs you will love!