We all love a sunny spring wedding, right? Not too hot, not too cold!
Spring is also just such a pretty time of year. Spring bridesmaid dresses are the chance to go all floral or mixed pastel colour palette.
I am going to overuse this word, sorry, but pretty is just the word that comes to mind when I think of spring.
There are so many pretty, romantic, and whimsical spring bridesmaid dresses to choose from!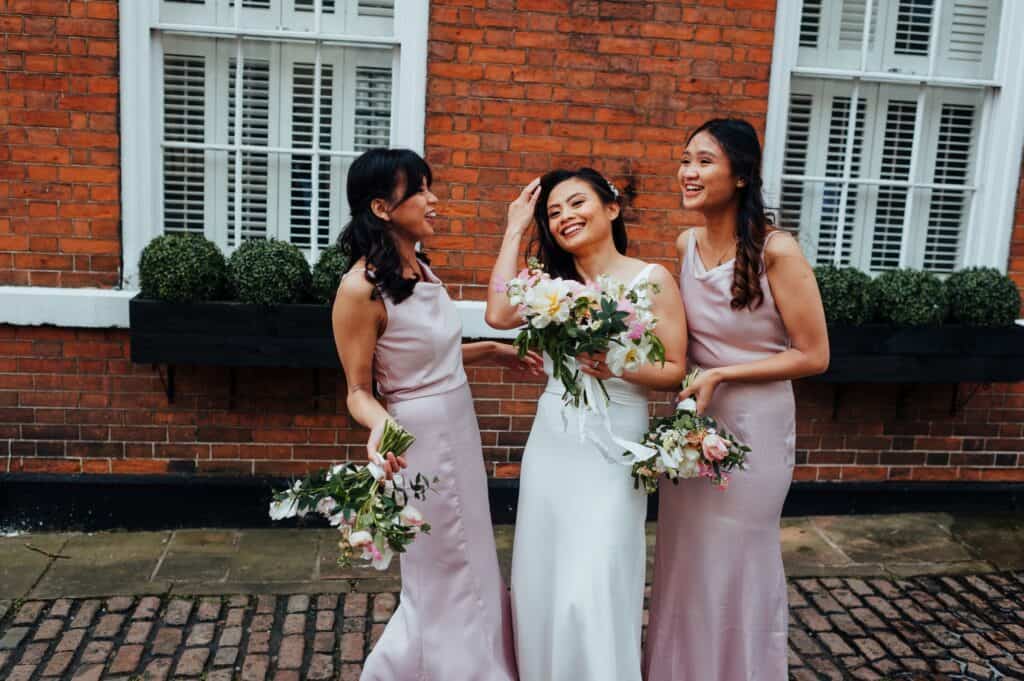 Best place to buy spring bridesmaid dresses and outfits?
Spring bridesmaid colours
As the flowers start to blossom the meadows are filled with pretty soft coloured flowers. Light colours, pastels and florals are always what comes to mind when I think of colours for a spring wedding.
If those are not your style then another option is to go bright and bold. You can do a mix of bright colours pick one strong colour and go tonal.
Check out some of our favourite bridesmaid colours for spring:
Spring bridesmaid styles
My favourite style for a spring wedding is floral patterned bridesmaid dresses. Or any pattern really. Blue and white patterned dresses work really also in spring.
A midi, tiered skirt dress is a great option. You can get away with shorter dresses if it is a warm spring season.
Embellished, embroidered always works well in the spring and summertime.
Mismatching bridesmaid for a spring wedding
As mentioned above pastel colours work really well. Having a mix of pastel colours in the same or different styles of dresses is the perfect spring look.
Picking one colour and having different tones is always a winner. This works well with blues, pinks and champagnes in spring. Also, throw in some patterned dresses as well for a modern look.
THE BEST spring BRIDESMAID DRESSES
We are committed to providing unbiased, credible reviews so you can choose with confidence. We may earn commissions on purchases made from visiting our partner stores. Please see our policy here.
Related blog post: Where to buy bridesmaid dresses in the UK
Related blog post: Bridesmaid shopping for all shapes and sizes
More blogs you will love!