Move over Emerald there is a new green in town. Olive green is everywhere right now. You will find it in interior design, fashion, and even phone cases.
Olive green bridesmaid dresses are a stunning choice. There are lots of places to buy them from, lots of styles, fabrics and shapes.
Olive green is a muted, earthy green colour that gets its name from the shade of green olives.
It's a mix of green and yellow pigments, and its exact tone and shade can vary depending on the amount of each. You can get really light to super dark olive green dresses, and everything in between.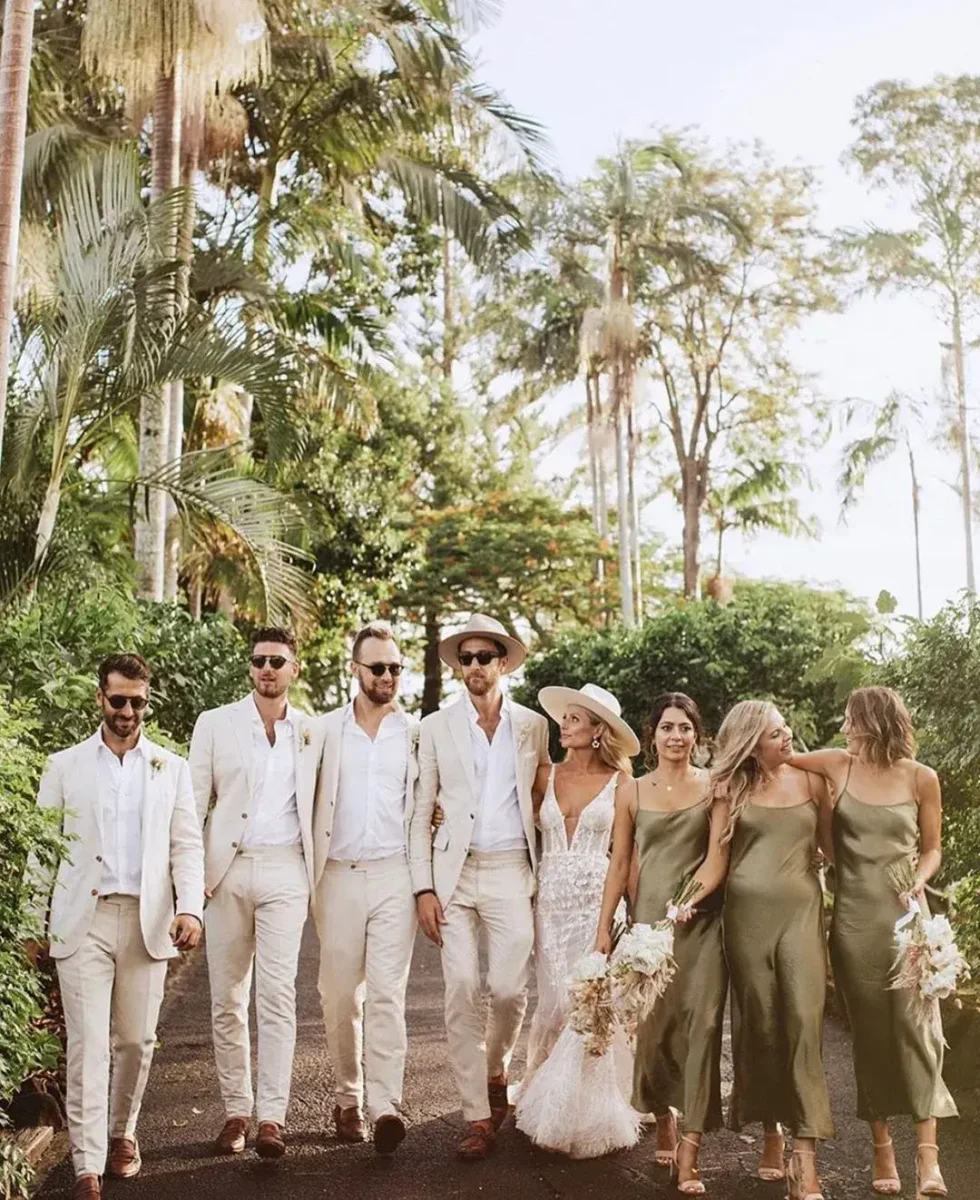 WHERE TO BUY olive green BRIDESMAID DRESSES
THE BEST Olive Green BRIDESMAID DRESSES
We are committed to providing unbiased, credible reviews so you can choose with confidence. We may earn commissions on purchases made from visiting our partner stores. Please see our policy here.
STYLING GUIDE AND olive green BRIDESMAID DRESSES FAQS
WHAT COLORS GO WELL WITH olive Green?
Olive green is a versatile colour that can be paired with a variety of other colours to create different looks and moods. Here are some colours that go well with olive green:
Neutrals: beige, taupe, grey, and white. These colours create a soft, sophisticated look.
Warm Colors: rust, mustard, and burgundy. These colours create a cosy, autumnal feel that's perfect for fall weddings.
Cool Colors: navy, teal, and turquoise. These colours create a fresh, modern look that's perfect for summer.
Metallics: gold, silver, and copper. These colours add a touch of glamour and sophistication.
Other Shades of Green: sage green or forest green. These colours create a natural, earthy look perfect for outdoor or rustic weddings.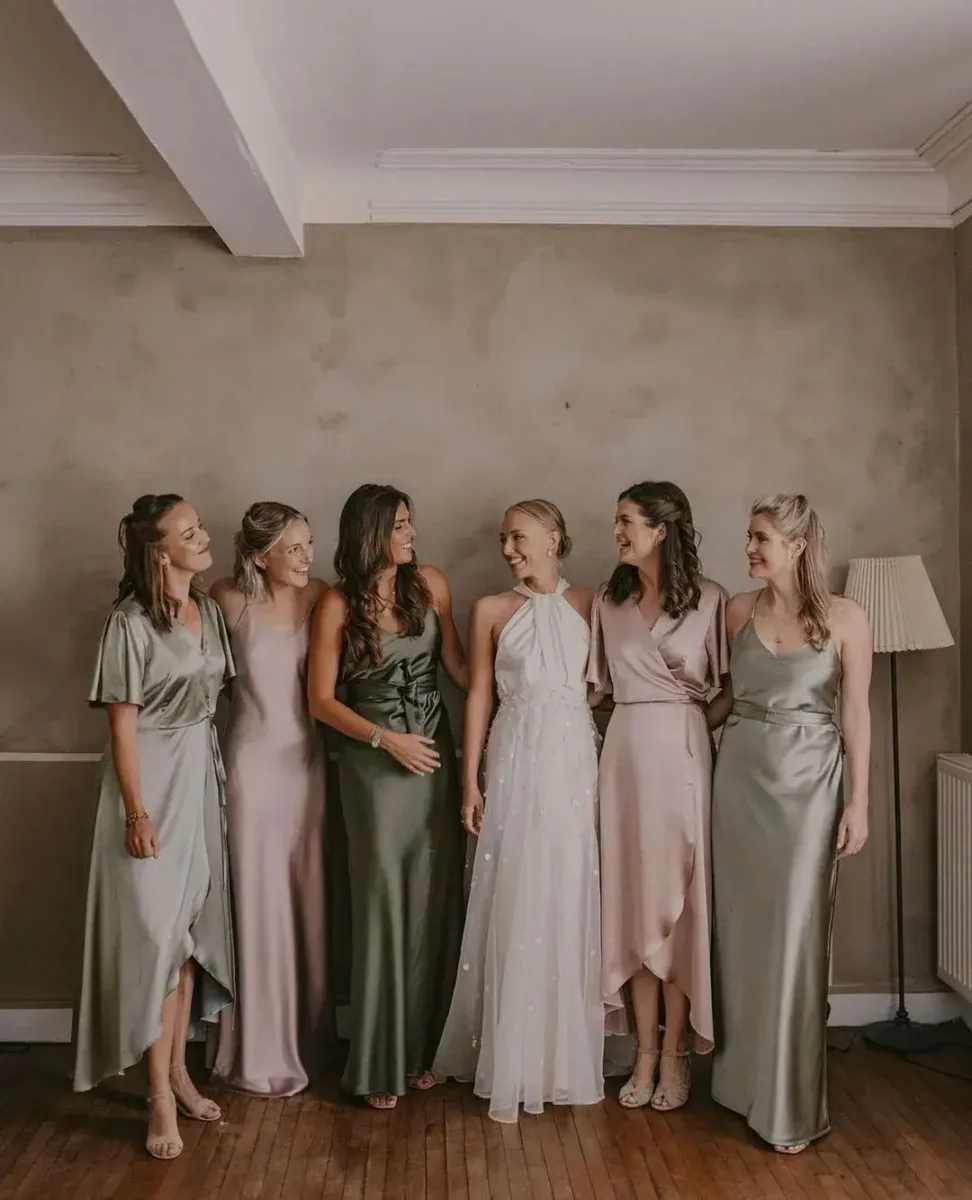 SHOULD I GET ALL THE SAME SHADE OF olive FOR MY BRIDESMAIDS?
Unless you are going for a very specific look, I recommend getting mixed for a tonal look. It can be fun to have each bridesmaid in a different shade of olive.
WHAT SEASON IS Olive MOST POPULAR FOR?
In general, olive green can work well for weddings in any season. The muted, earthy tones of olive green pair well with the rich, warm colours of autumn, such as burgundy, mustard, and rust.
In the winter, olive green can be paired with cool metallic tones like silver or gold to create a sophisticated, glamorous look. It can also be paired with other cool colours like navy or deep purple to create a moody, romantic atmosphere.
In Spring and summer, Olive works well with neutrals or soft pinks and purples. For a soft romantic feel.
WHAT IS THE BEST WAY TO STYLE olive BRIDESMAID DRESSES?
Add Metallic Accents: Olive green pairs well with metallic accents, such as gold or silver. Consider incorporating metallic jewellery, shoes, or accessories to add some sparkle and glamour to the look.
Choose Neutral Accessories: When it comes to shoes, neutral tones like nude, beige, or black can help balance out the boldness of the olive green dresses.
Opt for Natural or Wildflower Bouquets: Incorporate other earthy tones like cream, blush, and dusty rose. These bouquets will complement the olive green dresses and add a touch of rustic charm to the overall look.
Consider Mixing and Matching Styles: Instead of having all the bridesmaids wear the same dress style, consider mixing and matching different dress styles in the same olive green shade. This will add some variety and personality to the wedding party, allowing each bridesmaid to choose a style that flatters her body type and personal taste.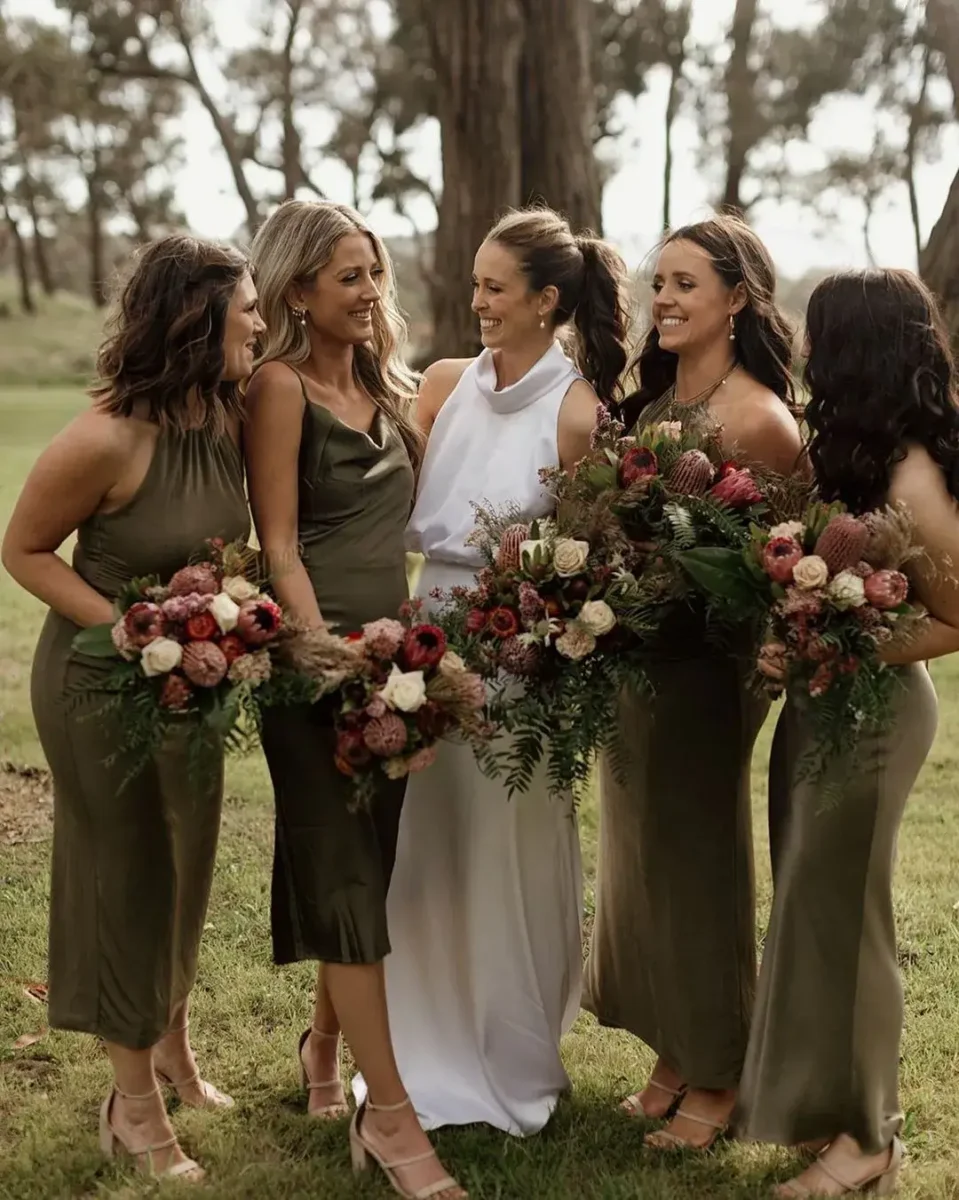 What colours groomsmen suits go well with olive green bridesmaid dresses?
When it comes to choosing groomsmen suits to pair with olive bridesmaid dresses, there are several options that can complement the earthy and versatile tone of the dresses. Here are a few ideas:
Navy Blue Suits: A navy blue suit is a classic and timeless choice that pairs well with olive green bridesmaid dresses. The navy blue colour will contrast nicely with the olive green while maintaining a cohesive look.
Grey Suits: A grey suit is a versatile and modern option that can complement olive green bridesmaid dresses nicely. A light grey or charcoal grey suit would work well.
Tan or Beige Suits: A tan or beige suit can be a great option for a casual or outdoor wedding. These light neutral colours will complement the olive green bridesmaid dresses nicely and can be paired with brown shoes and accessories.
Dark Brown Suits: A dark brown suit can add warmth and depth to the wedding party's overall colour palette. Dark brown suits pair well with olive green dresses, and brown leather shoes and accessories can complete the look.
Black Suits: Perfect for a more formal wedding and they look great paired with olive green bridesmaid dresses. A black suit with a crisp white shirt, olive tie and black leather shoes can create a modern and elegant look.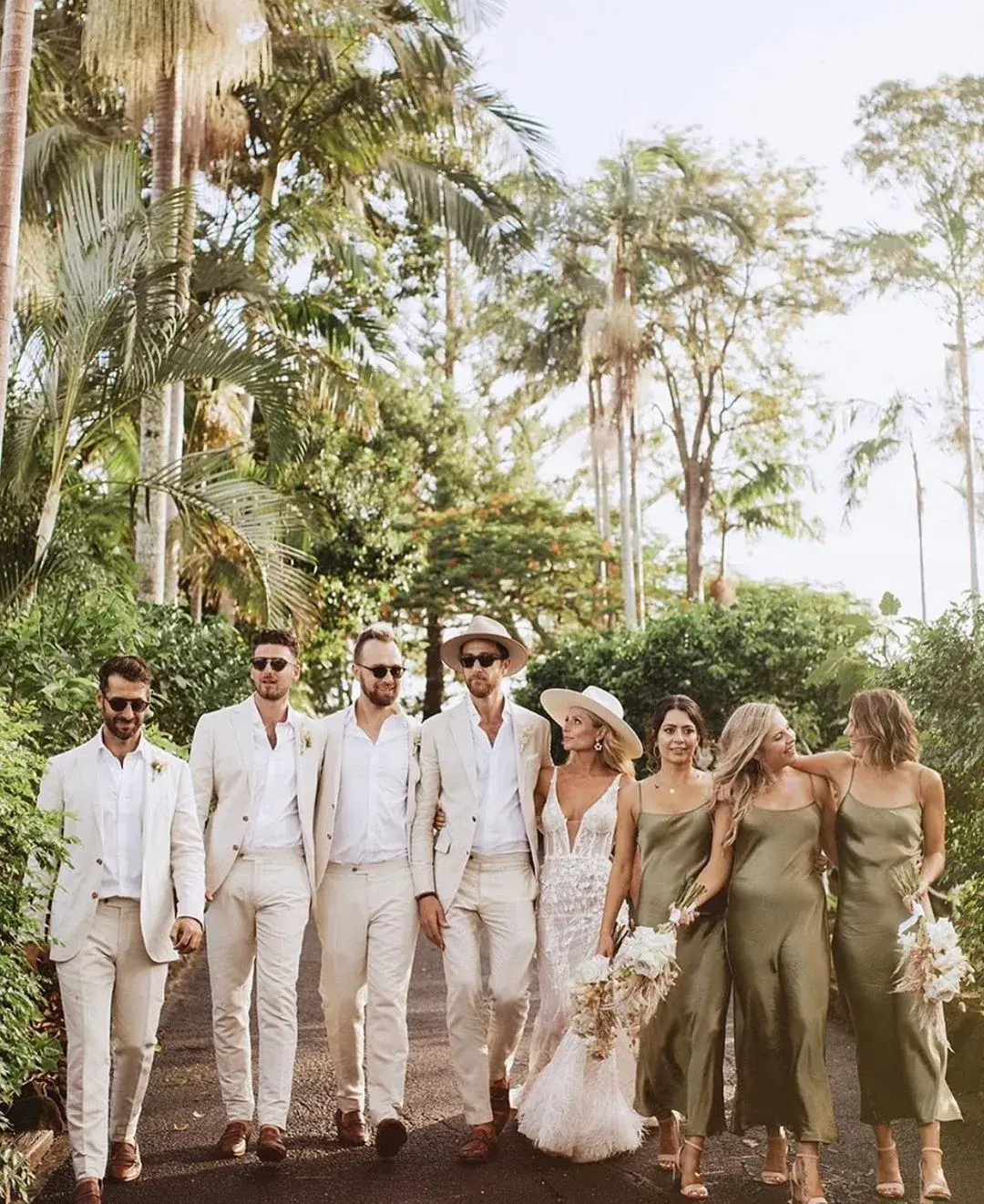 More blogs you will love!