Printed bridesmaid dresses are becoming more popular. They are a great way to add a unique twist to your wedding. Your bridal party are more likely to wear the dresses again also.
Floral bridesmaid dresses are the most popular but in this post, we are going break it down and show floral is not your only printed bridesmaid dress choice.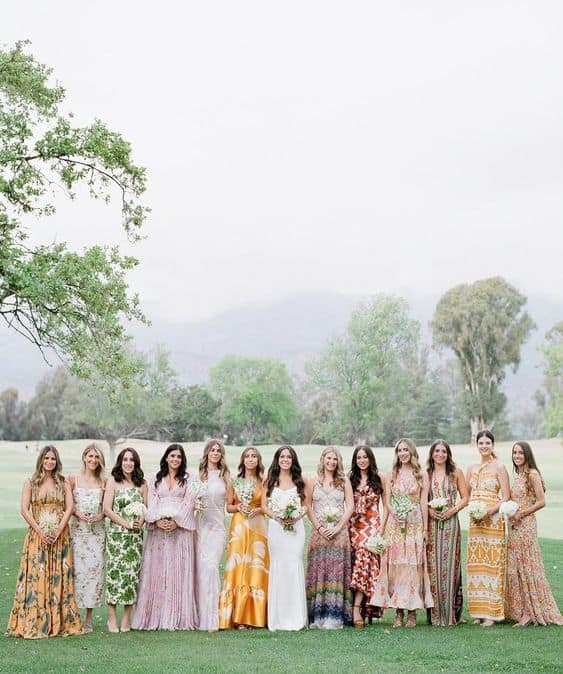 We are committed to providing unbiased, credible reviews so you can choose with confidence. We may earn commissions on purchases made from visiting our partner stores. Please see our policy here.
Printed bridesmaid dresses
Floral Printed bridesmaid dresses
Floral print is super popular right now for bridesmaid dresses. It is a great choice for weddings as floral prints are romantic and pretty.
Head to our floral bridesmaid dress blog post for even more prettiness.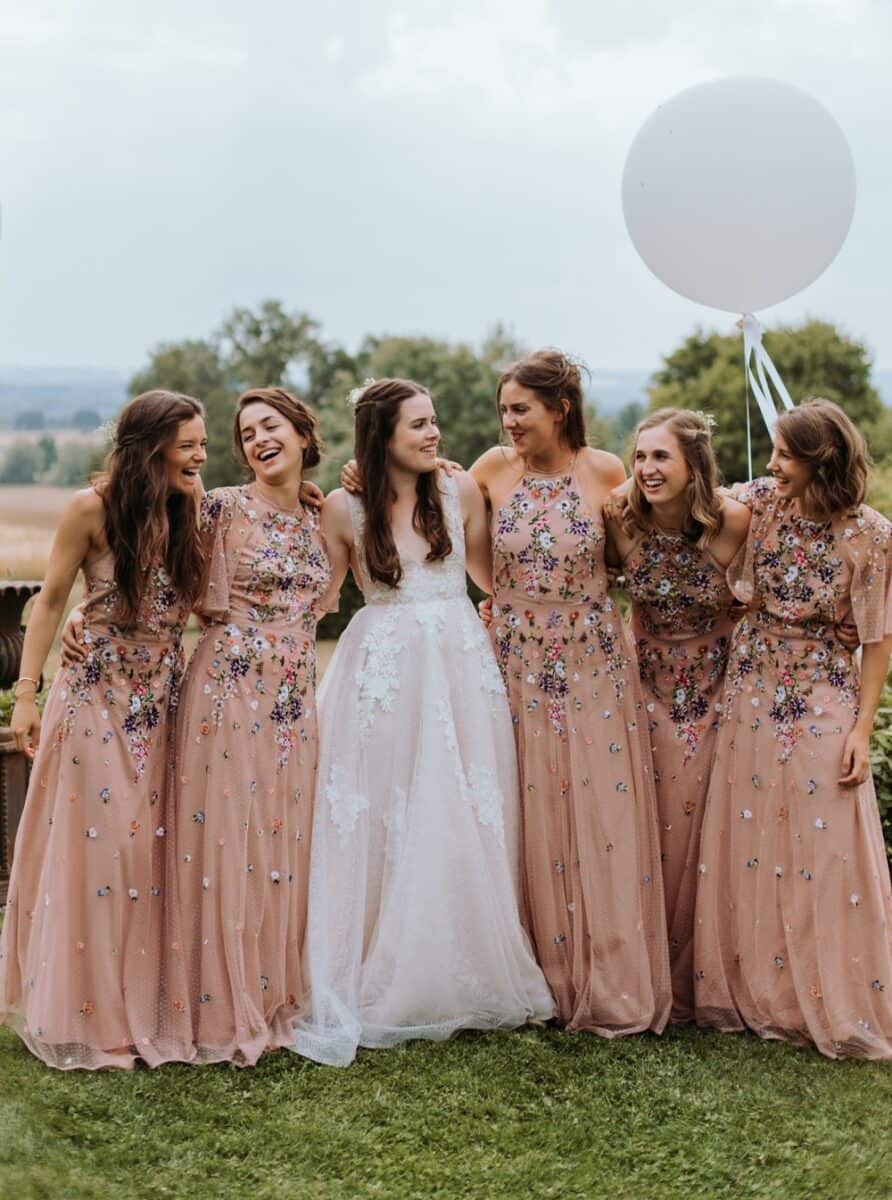 Animal print bridesmaid dresses
Animal print bridesmaid outfits are a little more alternative, that's for sure. Done right and for the right style wedding they can look so cool!
I would stick with a simple slip design to keep it modern.
You can go for a monochrome zebra print, super sexy with leopard. Also, you can do bird or butterfly prints. Butterflies work really well for a wedding look.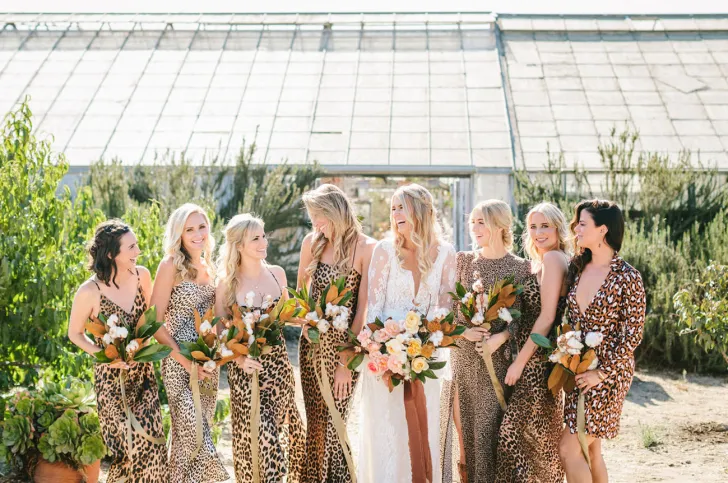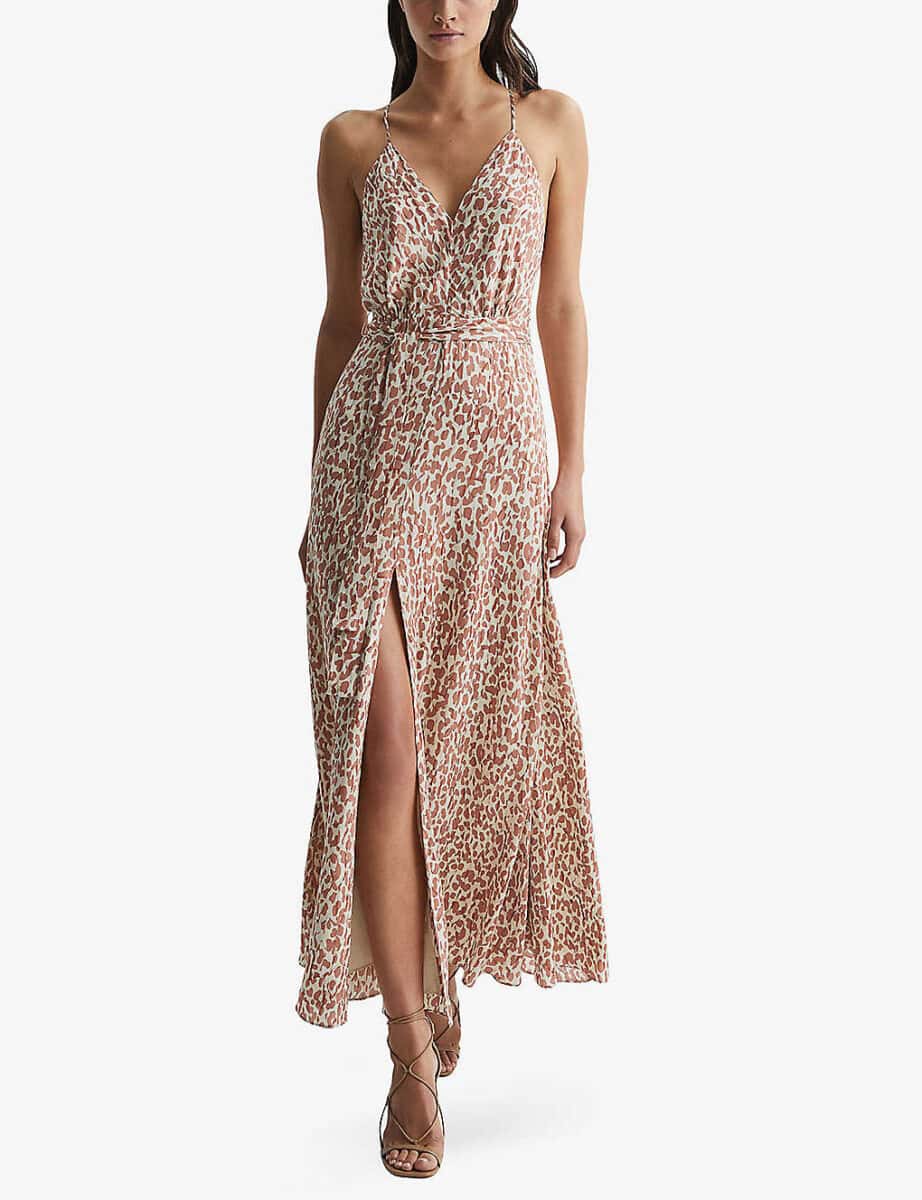 paisley print
For a vintage feel with a fun modern take. The print is self is one of the oldest fashion prints. Using it for bridesmaid dresses is a unique twist for a modern look.
It is characterised by its bright and colourful, curved abstract figures. A teardrop shape that is usually repeated throughout. It can sometimes be mixed with other elements linked to shapes or florals.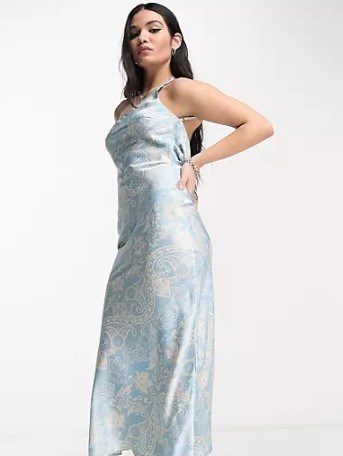 Polka Dot bridesmaid dresses
Who doesn't love a polka dot? My wardrobe is full of them and they are the perfect fun but modern print choice for bridesmaid dresses.
Keep the design simple for a modern monochrome look. I'm thinking a 90s high fashion wedding theme would be an epic choice!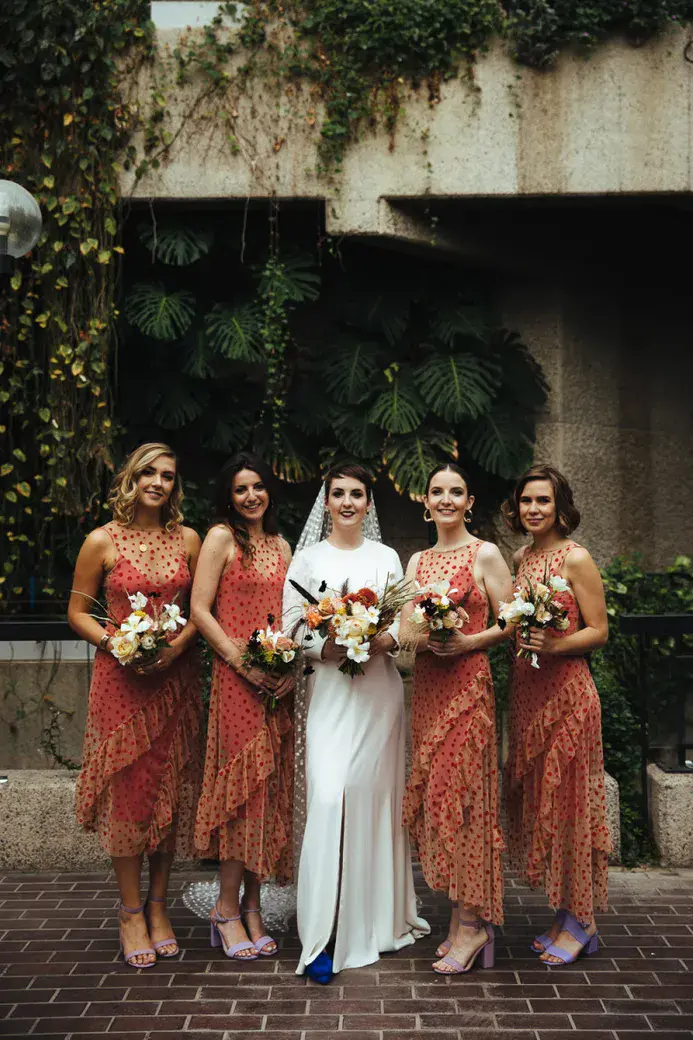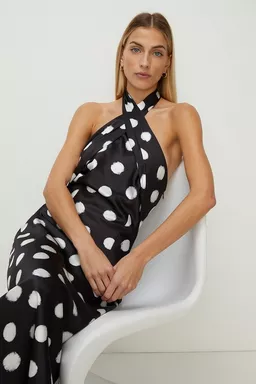 abstract
Abstract prints can be bold and bright or more subtle and neutral. These are a great choice if you don't have a formal pattern and something more unique.
Think about the overall wedding style before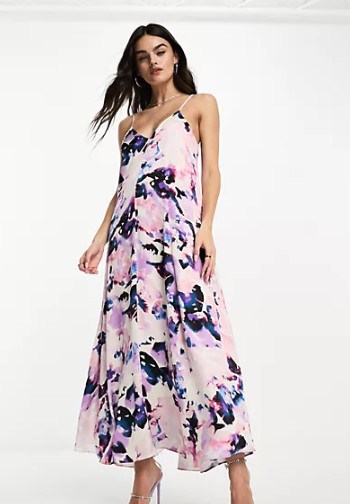 Gingham Print bridesmaid dresses
If you are having a cottagecore vibe to your wedding then gingham is the perfect print for your bridesmaids.
They work well for summer and spring outdoor dresses. Go for a modern cut if you don't want too much of a vintage vibe.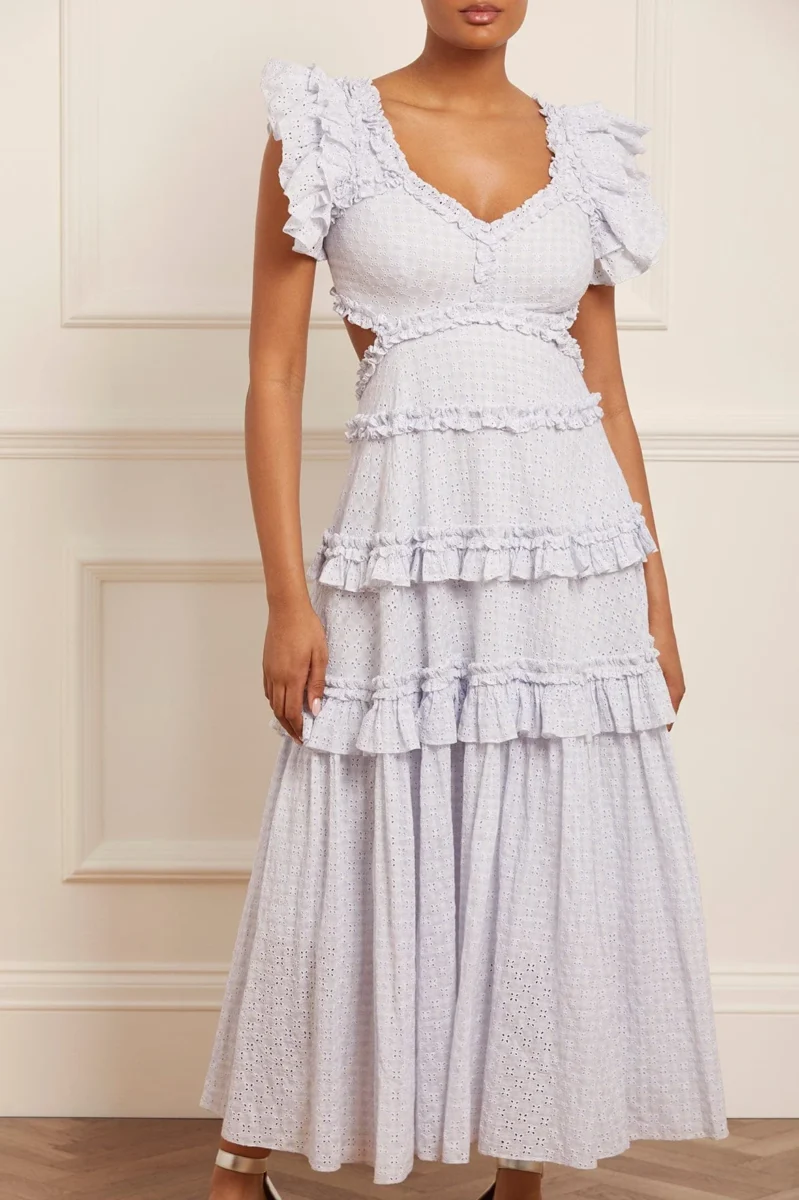 More blogs you will love!