Floral bridesmaid dresses are hot right now! We are totally here for it!
It is a fun and unique way to dress your bridal party. It can work for any season and wedding style. Florals mismatched with plain dresses are a great way to incorporate the mismatched bridesmaid trend also.
This post will show you how to pull off floral bridesmaid dresses no matter your style or season of wedding.
Not sure florals are right for you? Head to our patterned bridesmaid outfit blog.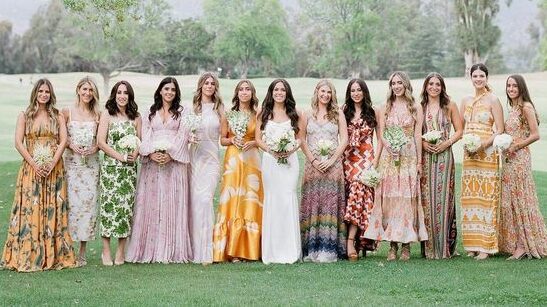 We are committed to providing unbiased, credible reviews so you can choose with confidence. We may earn commissions on purchases made from visiting our partner stores. Please see our policy here.
Floral bridesmaid dresses
neutrals
White bridesmaid dresses are a huge trend right now. Going with floral white dresses can be a great way to include this trend if you don't want to go completely white.
Neutral tone floral dresses are soft and romantic and a modern stylish bridal party choice.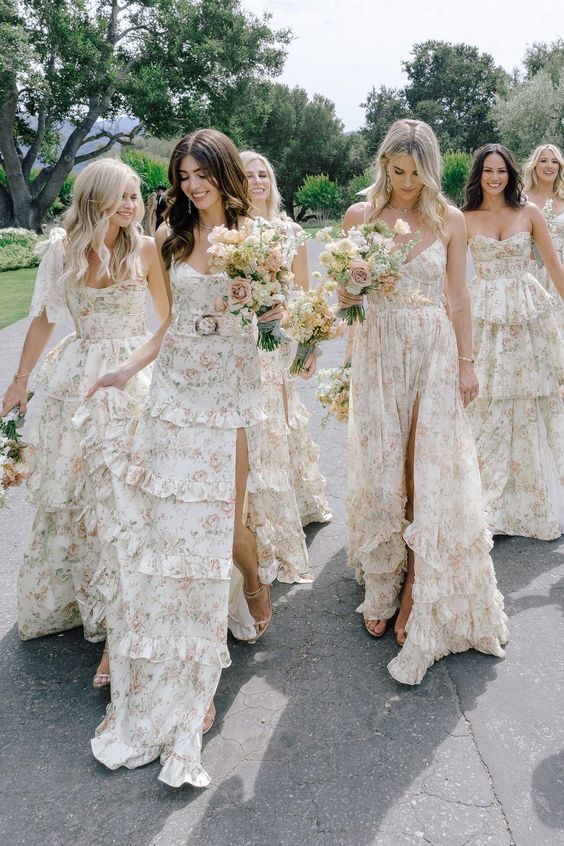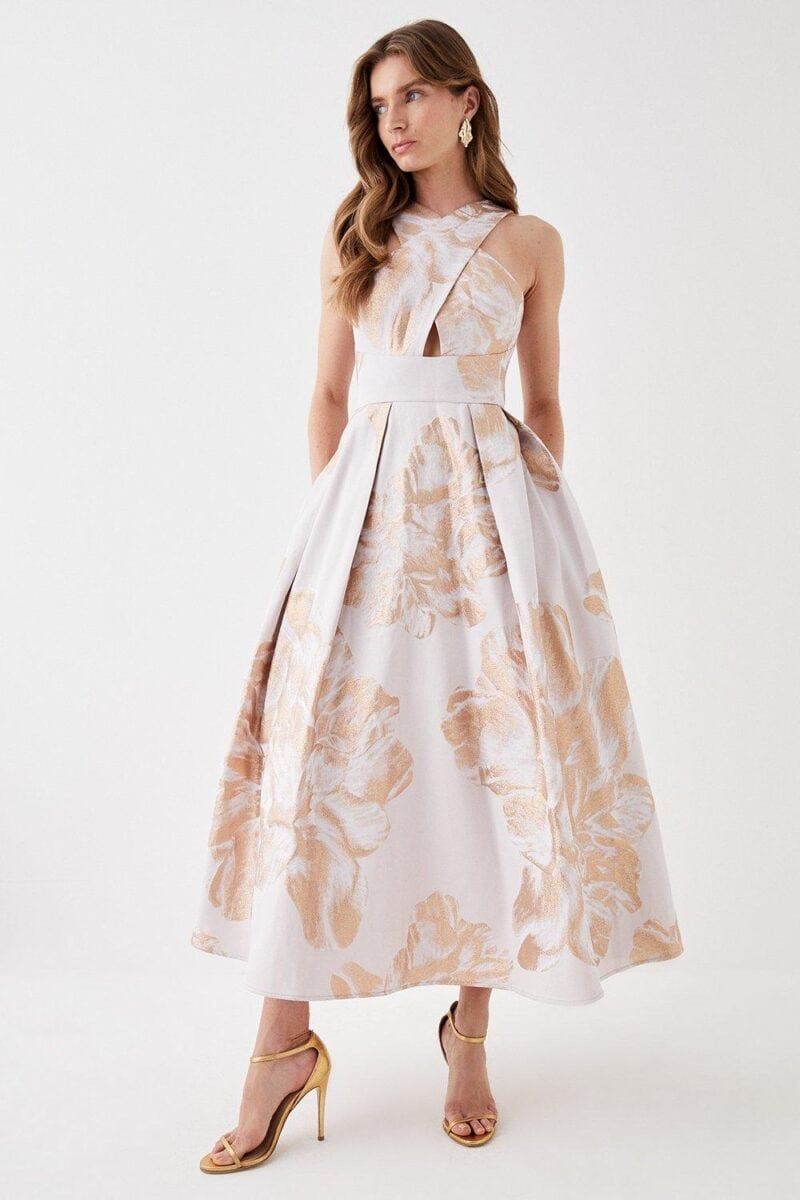 bright and bold
Bright and bold floral bridesmaid dresses are perfect for a summer wedding. If you want your party to stand out and still look feminine going for floral bold colours over block is a great choice.
Block bold colour for bridesmaids can be a little overpowering, especially in photos. So going for a floral pattern can help soften the overall look.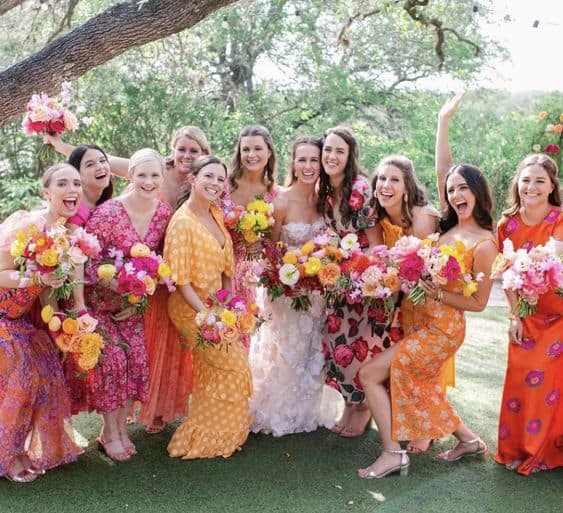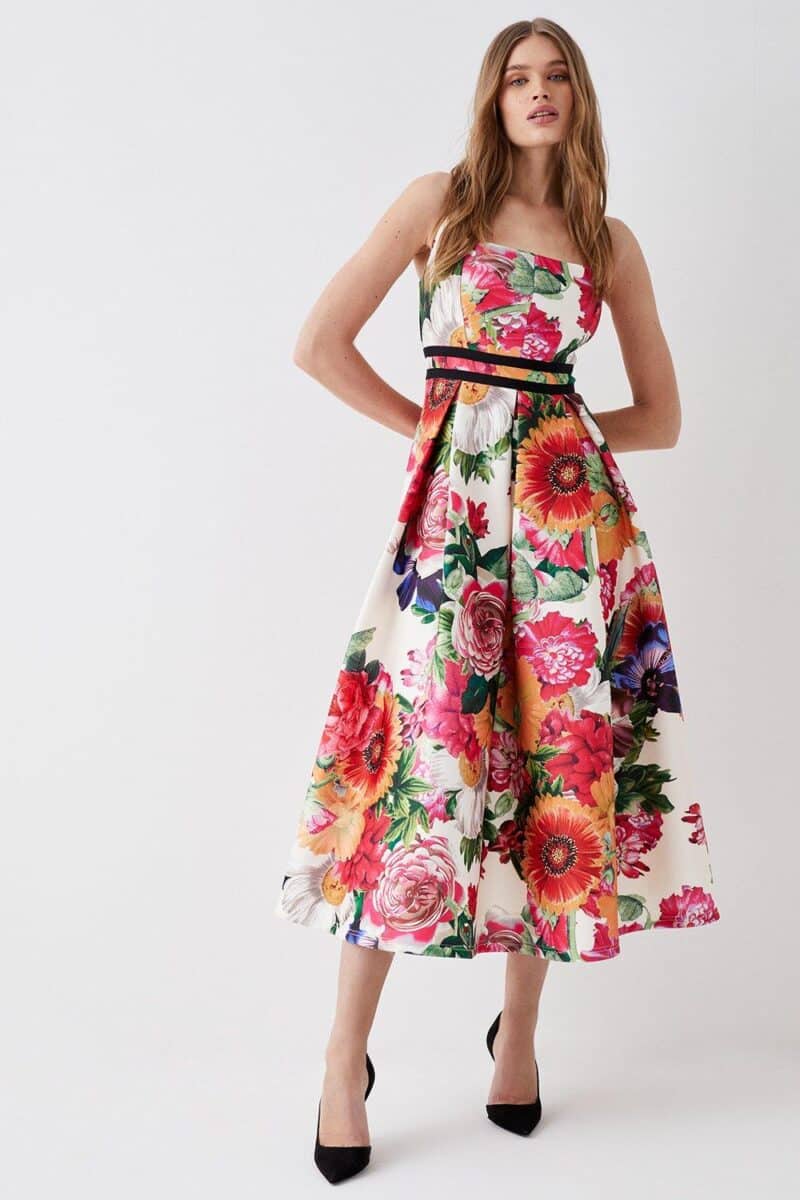 pastel and soft shades
Pastels are the perfect spring bridesmaid dress colour. The soft colours in a floral print are super pretty.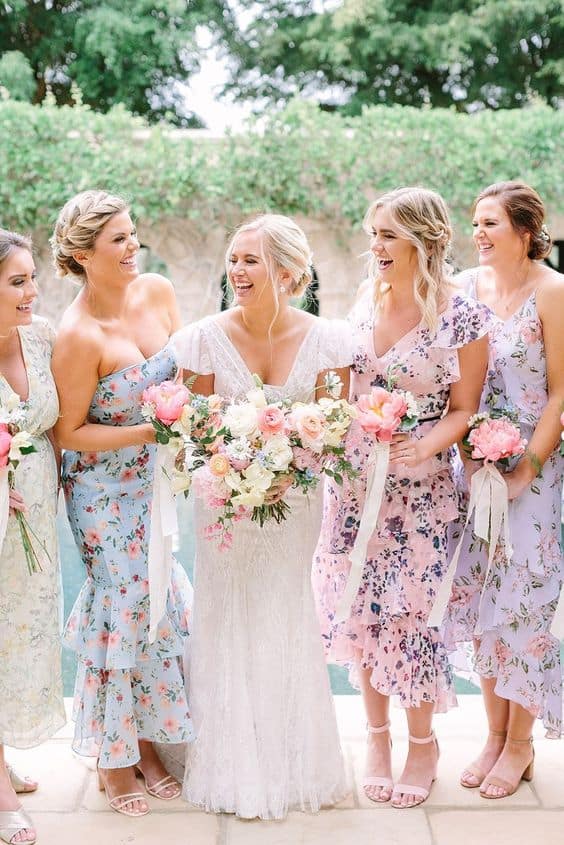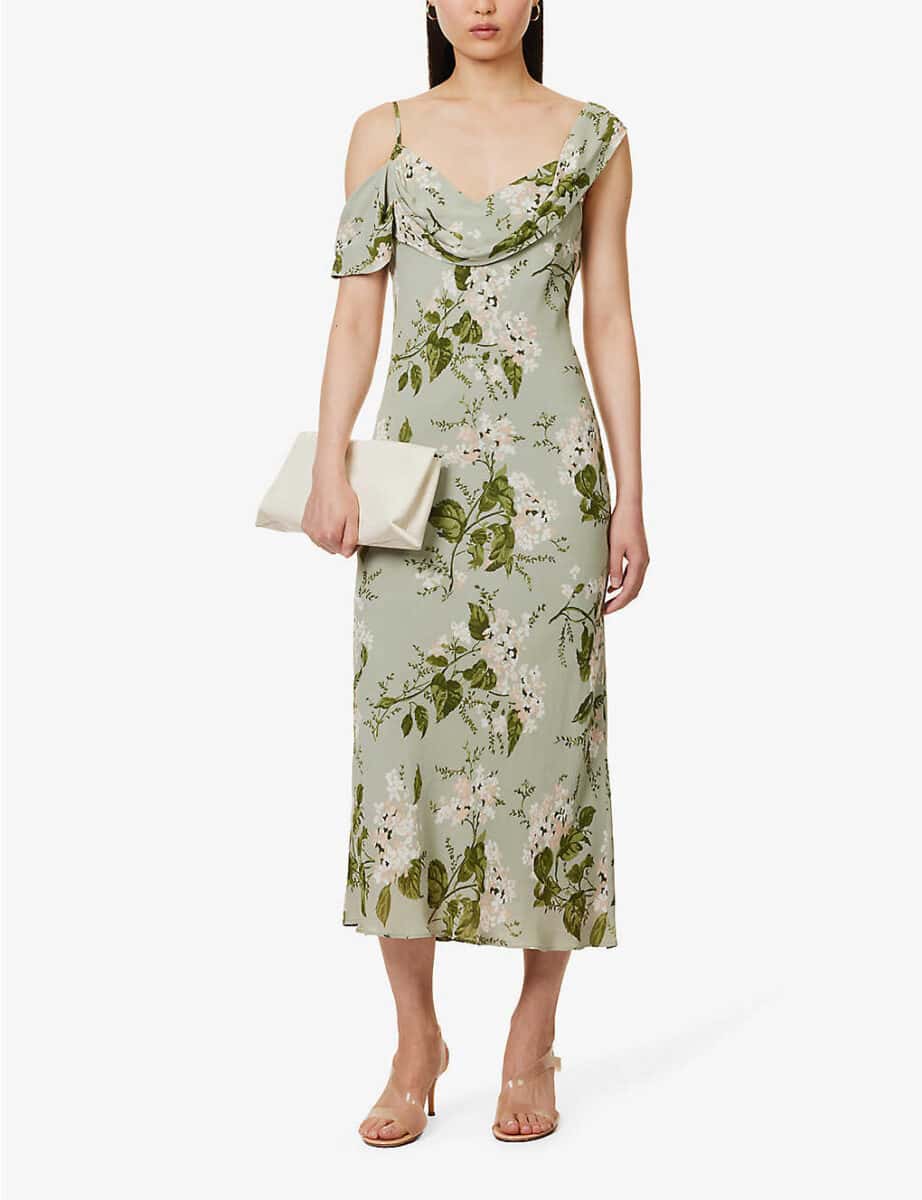 Earthy rich tones
Earthy rich tones are perfect for autumn weddings. You can mix them up though and use them in any season.
Think burnt orange, deep greens and rich reds. The perfect autumnal colours.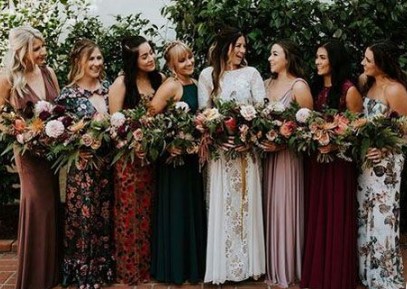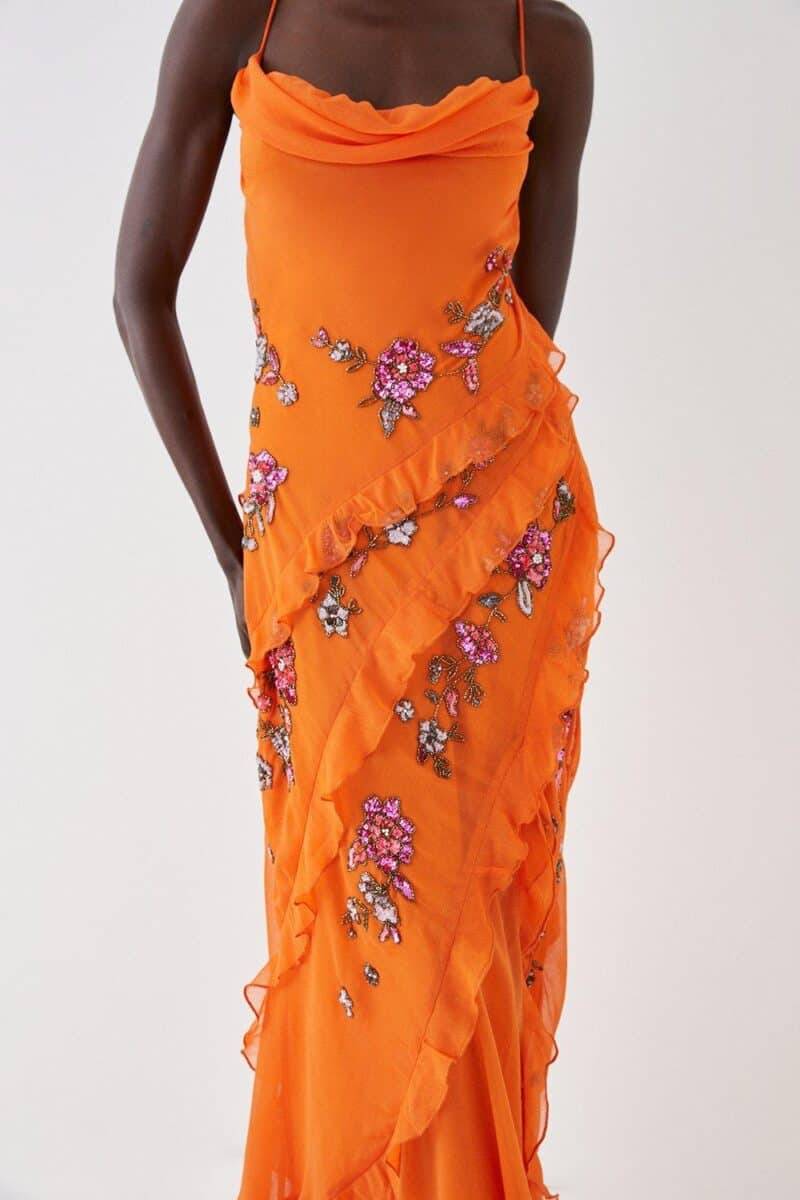 moody dark tones
If you are having a winter wedding then darker florals are the perfect choice. They can work for other seasons depending on your style and colour palette.
Especially black floral bridesmaid dresses are a modern stylish look for any season.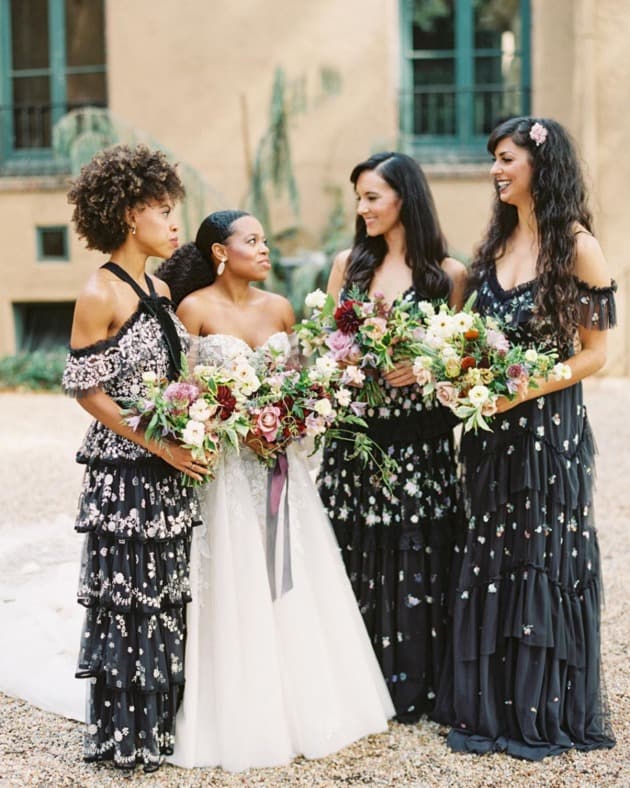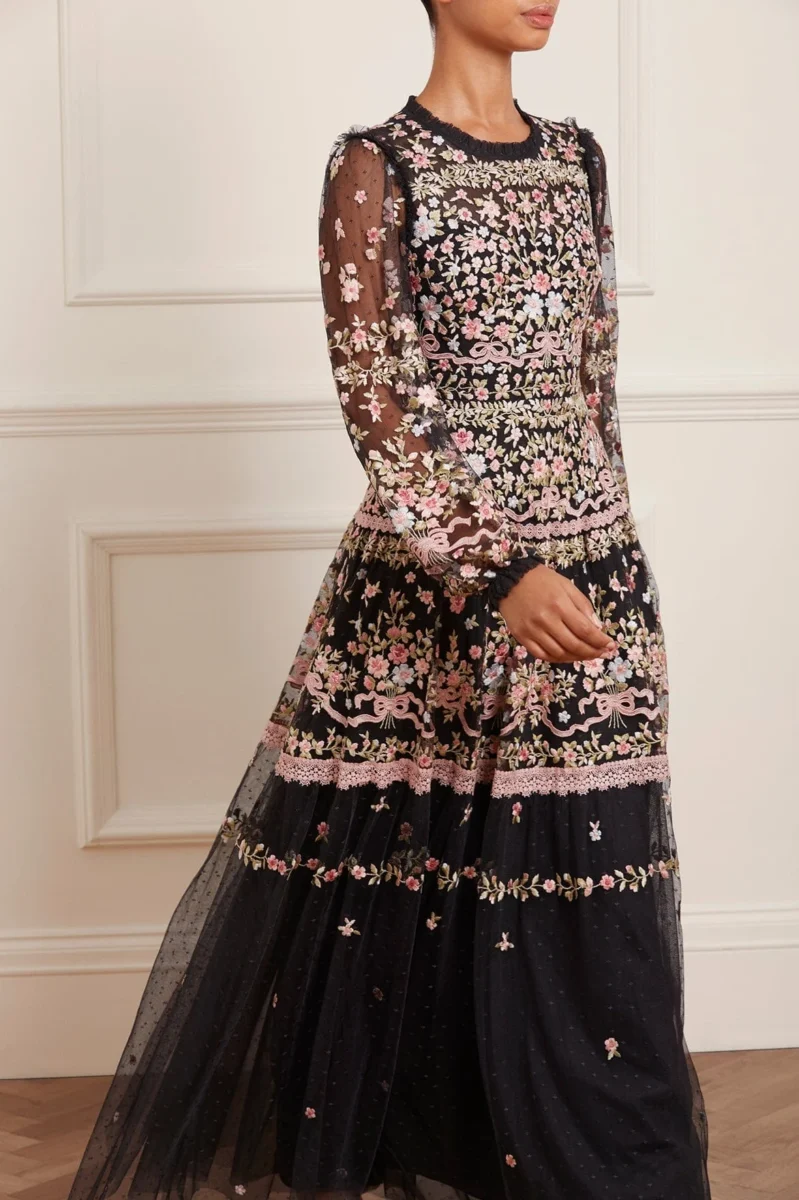 embellished & embroidered
Floral embellished or embroidered bridesmaid dresses are super pretty options. They are not as bold as some floral designs so a good choice if you want something more subtle.
You can get a bold embroidered option though if you you want some that stand out. If florals are not quite right for you consider some other bridesmaid prints.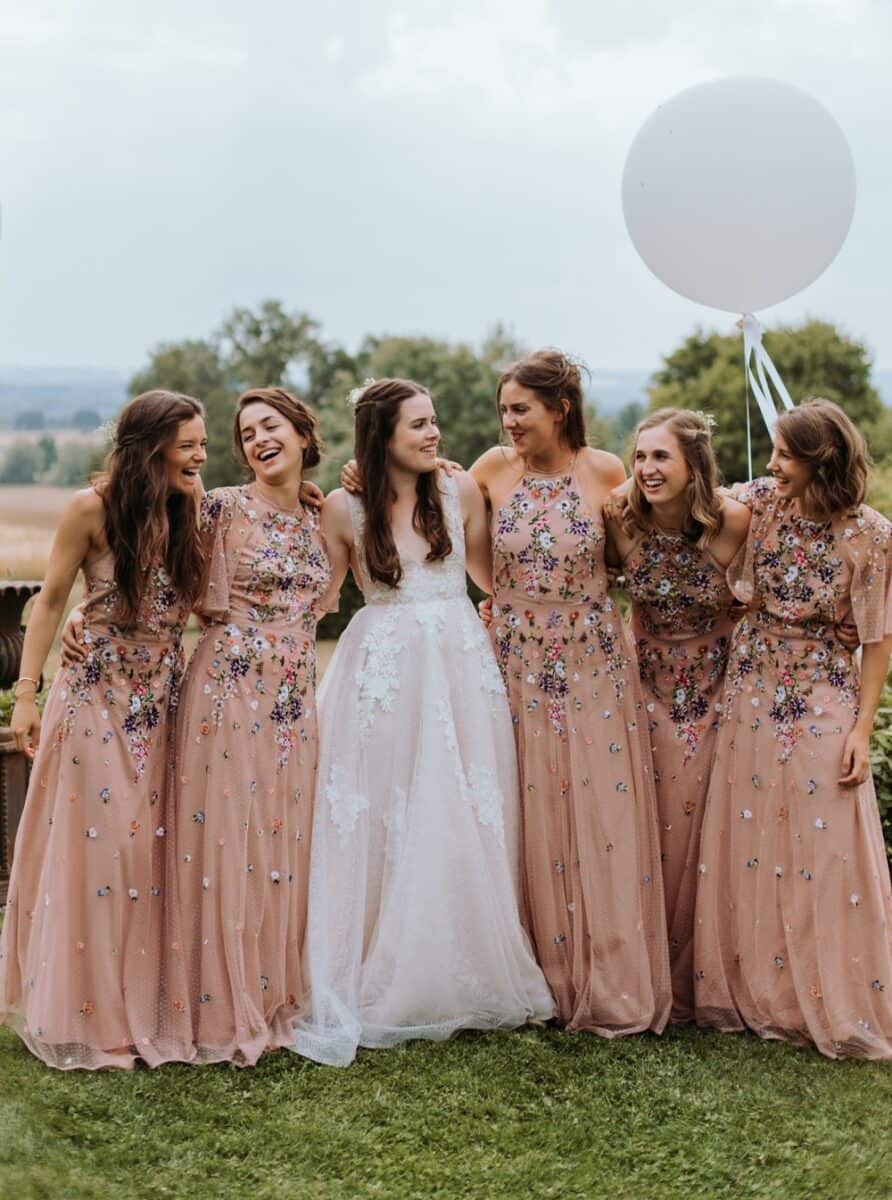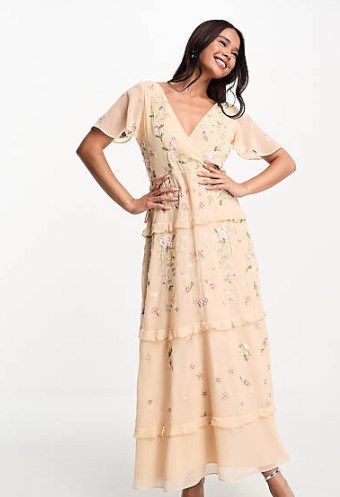 Blue and white
Blue and white gets its own section as it is such a stunning way to do floral bridesmaid dresses. Perfect for a Greek or greek inspired wedding.
They work so well mixed with white and different shades of blue for the perfect mismatched bridal party look.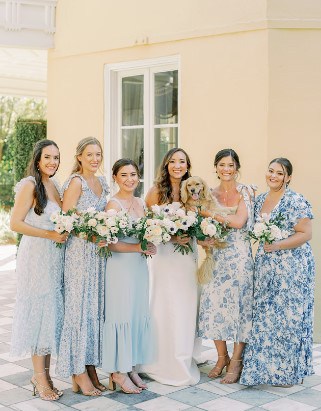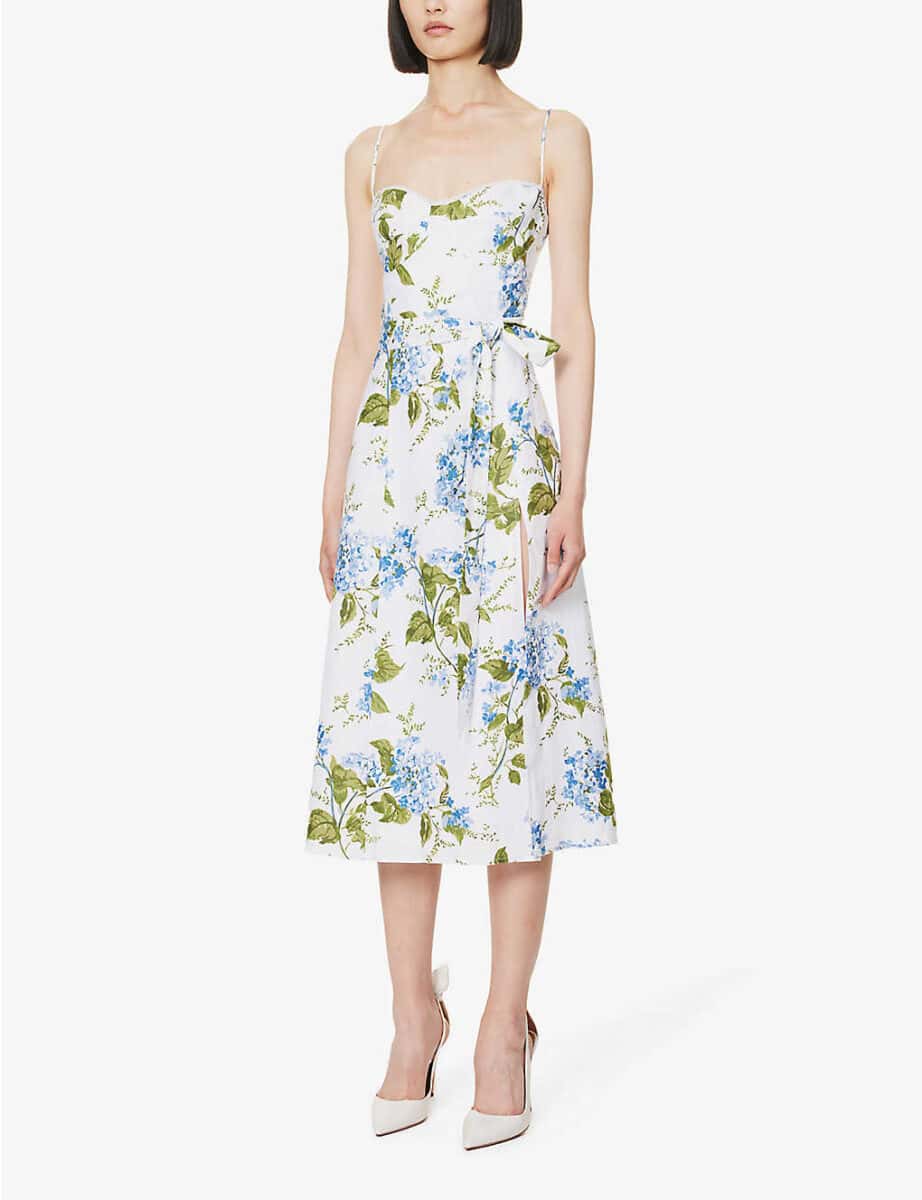 More blogs you will love!