Bridesmaid dress shopping can either be super fun or super stressful. The larger your party the harder it can become.
Picking bridesmaid dresses for all shapes and sizes is even harder.
If you are one of the very few couples and everyone is a similar shape, size and even skin tone you will find this super easy.
That is not real life though, everyone is different and finding something that suits everyone equally, is hard.
In this blog, we have some top tips for shopping for bridesmaid outfits that will suit a wide range of shapes and sizes.
Brands with truly inclusive bridesmaid dress ranges
The first place to start is to find a brand that offers a wide range of sizes and styles.
This will be a great starting point and make it easier to find the right outfit or outfits for your bridal party.
Head to our plus size bridesmaid blog for all curvy favourites.
| Shop | Best for | Price Range | UK Sizes |
| --- | --- | --- | --- |
| Coast | Modern affordable pieces | £100 – £300 | 4 – 26 |
| Reformation | Sustainable and stylish pieces | £300 – £500 | 4 – 28 |
| Asos | Budget and great sizing choices | £30 – £200 | 2 – 30 |
| Selfridges | Luxury brands | £70 – £500 | 6 – 24 |
| Oasis Fashion | Modern high-quality pieces | £80 – £200 | 6 – 24 |
| Needle & Thread | Embellished and pretty prints | £300 – £600 | 4 – 20 |
bridesmaid dresses that suit all shapes and sizes
Mismatch bridesmaid dresses
Not only does it look super stylish it is the best way to cater for all bridesmaids.
You can go all out with mixed colours, patterns, fabrics and necklines.
Or pick a mix of styles for bridesmaids to choose from.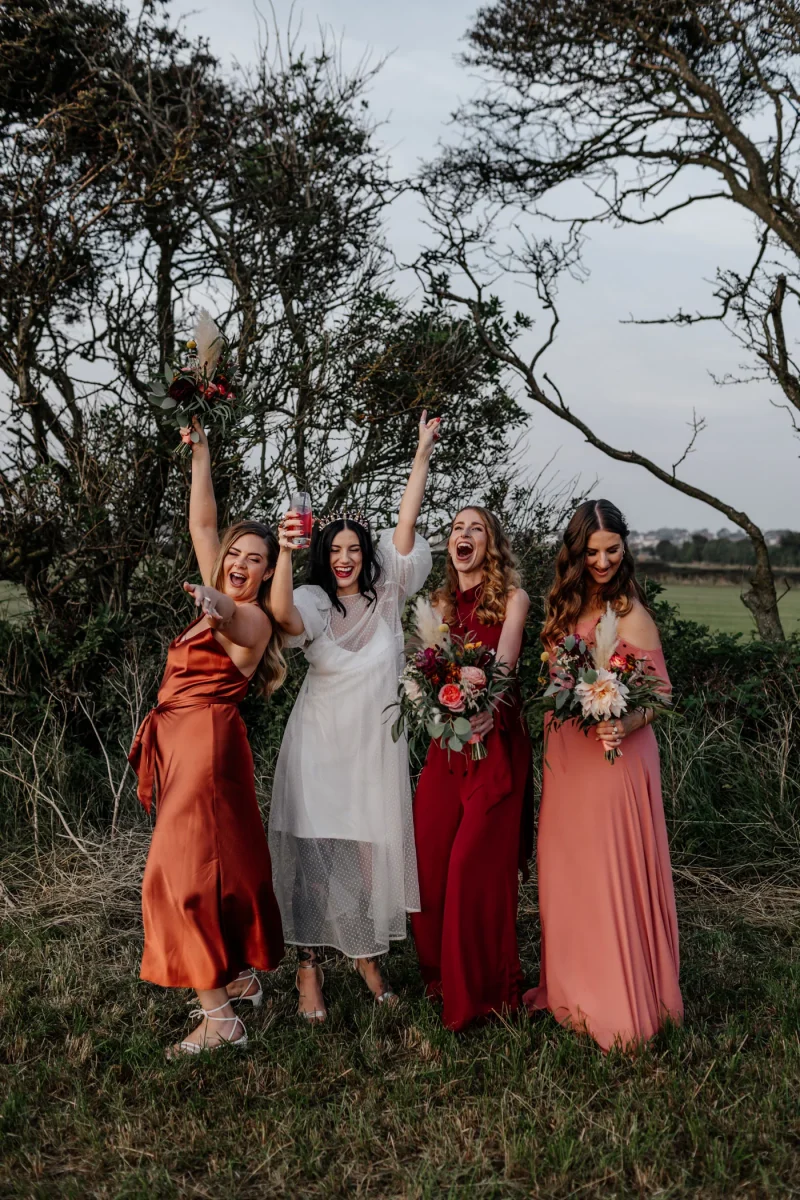 Pick one colour
Pick a colour or colours and let the bridesmaid pick a dress that suits them.
Allowing any tone within the colour range can be great for bridesmaids of different skin colours to find what works for them.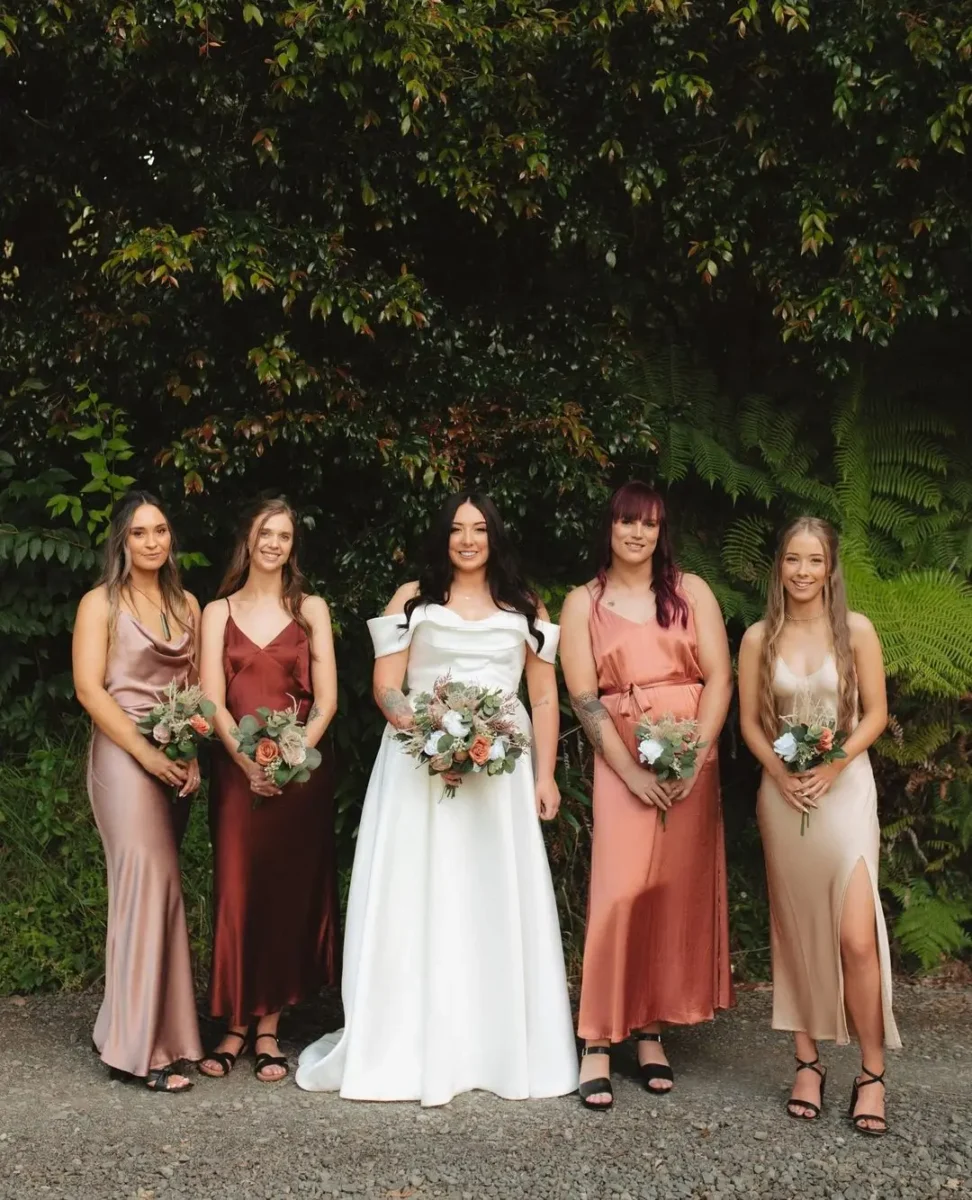 Wrap dresses
I would say this is probably your best choice if you want the same style of dress for everyone. A wrap dress suits most styles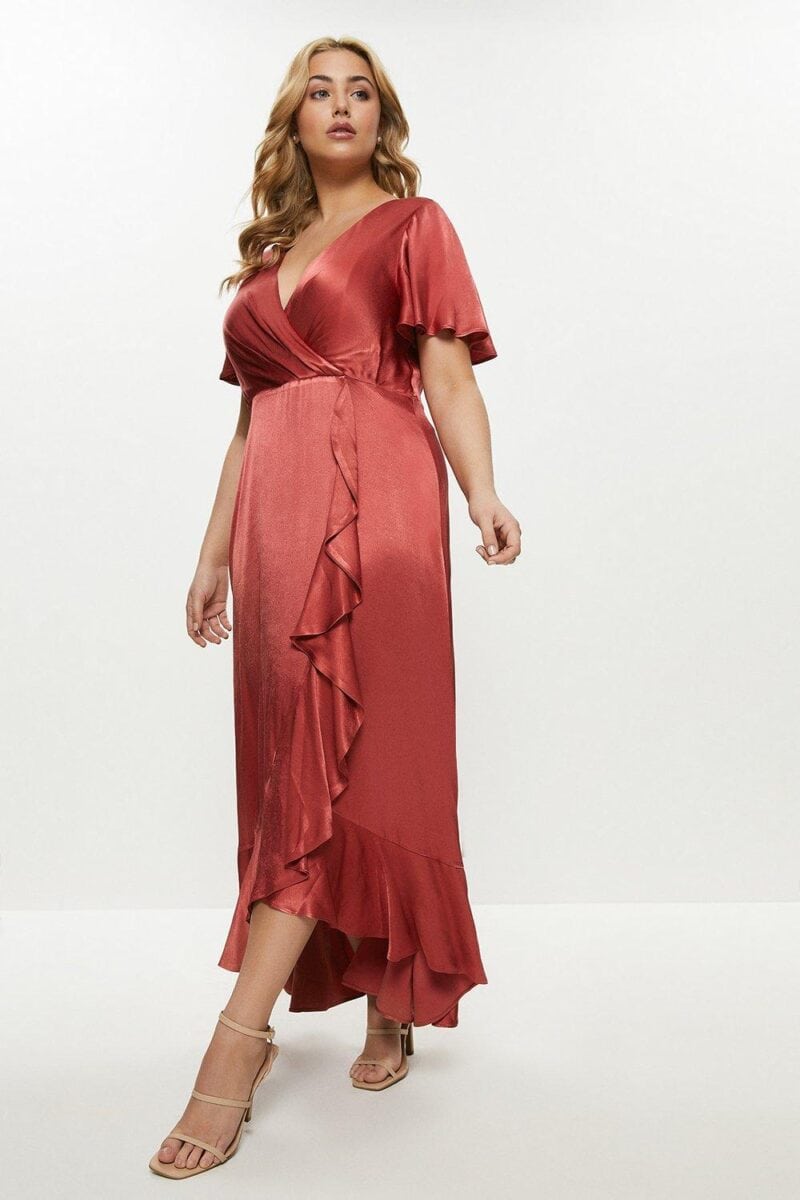 Think past a dress
Depending on your and your bridesmaid's style you could ditch the dress. Bridesmaid jumpsuits are a great modern option. Our head to our bridesmaid pantsuit post.
Two piece outfits are great as you can get tops in one size and bottoms in another, meaning easier to find a great fit.
I love bridesmaids in pantsuits also, such a stylish option.
Head to our alternative bridesmaid blog for more ideas.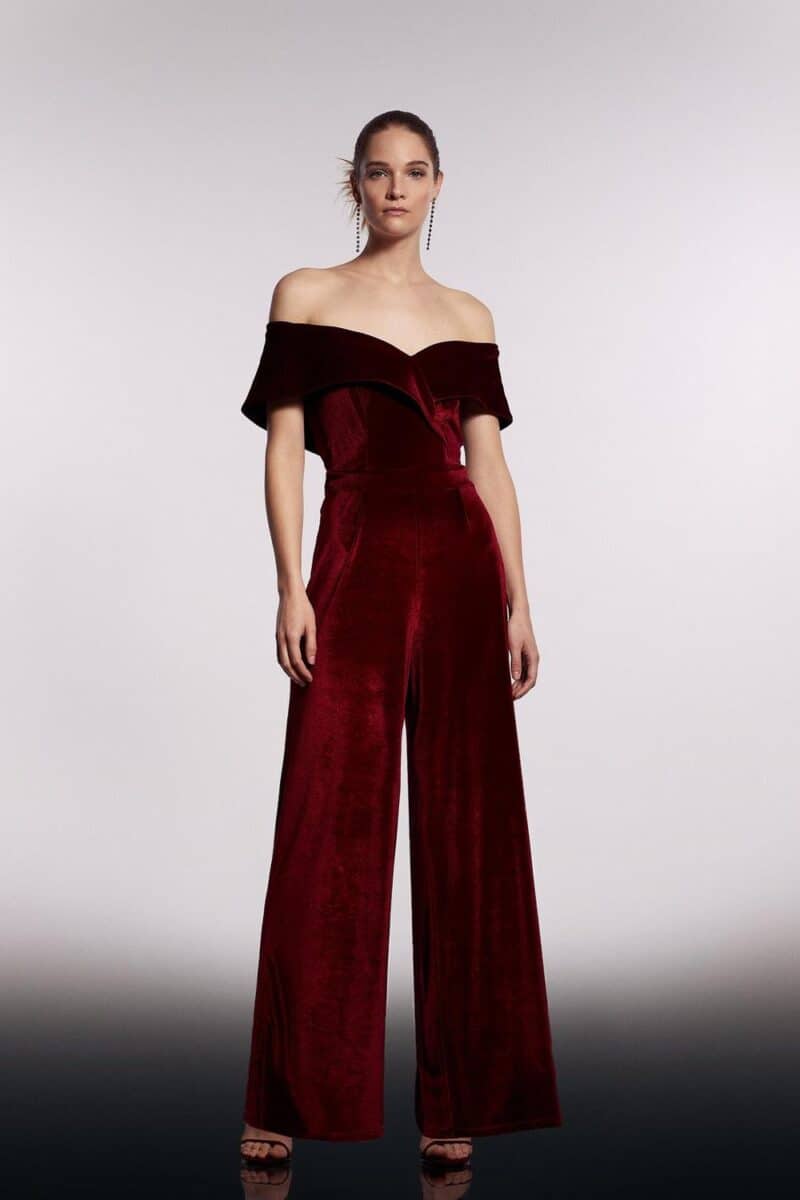 Picking the right silhouette
Fishtail and a-line are the best silhouettes that suit pretty much every shape.
The best way to decide though is to get together and get them to try on different silhouettes and see what works.
Or ask your bridesmaid what silhouette they like and suits them, you may get the same or most of the same answer.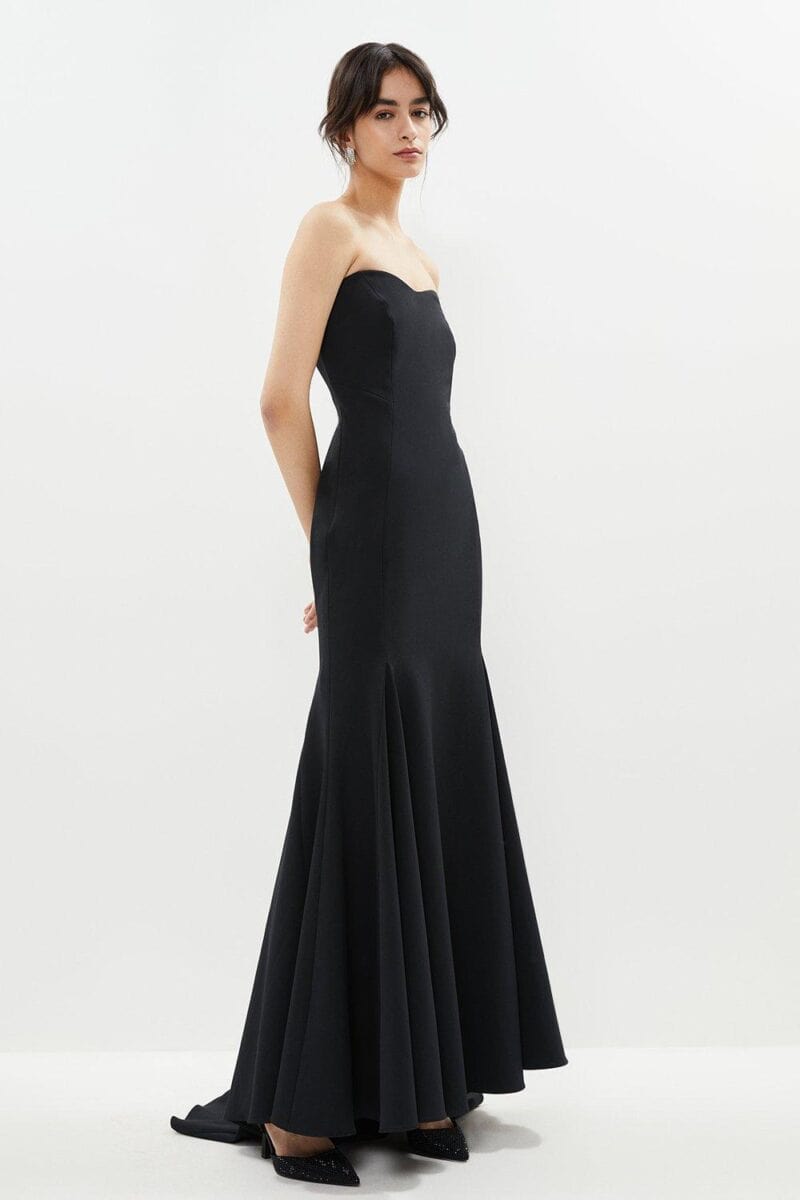 Multiway bridesmaid options
Multiway bridesmaid dresses are the best option if you want the same dress and you have lots of shapes and sizes to cater for.
There are so many ways to wear a multiway dress everyone can find a way that suits them. You can even get jumpsuit multiway options also.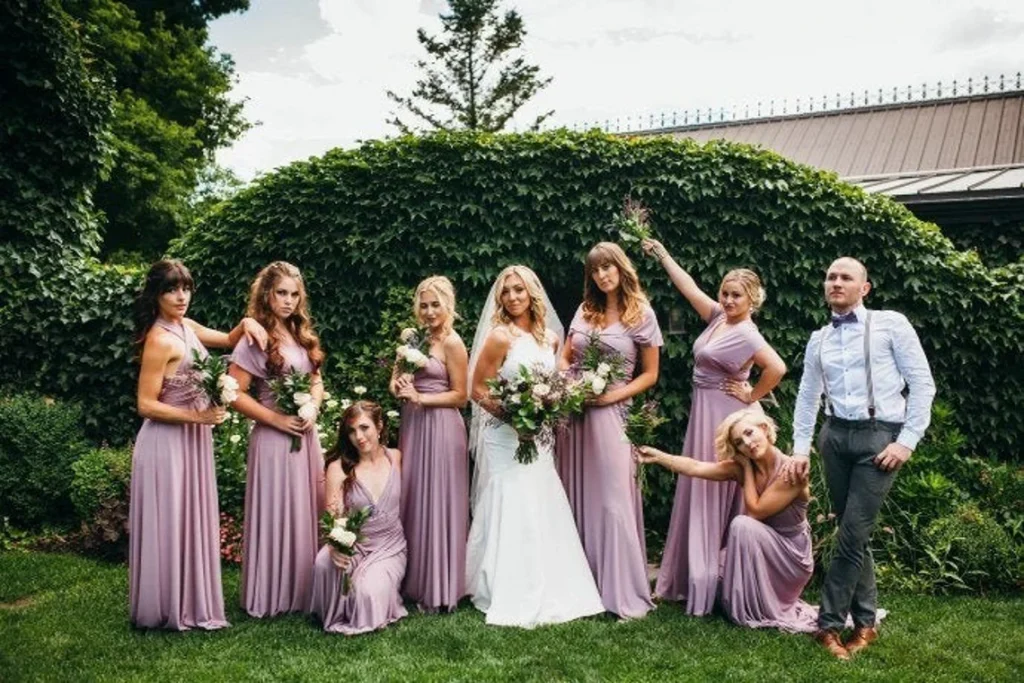 Bridesmaid dress FAQs
WHO PAYS FOR BRIDESMAID DRESSES?
This is different depending on the country and also culture. In the UK is more common that the couple pays for the bridesmaid dresses. Usually, then the bridesmaid may be expected to pay for their makeup and accessories. A lot of the time the couple covers all expenses. I always say to my couples to offer what they can afford and be honest upfront when asking bridesmaids. Head here for all the details.
HOW MUCH DO BRIDESMAID DRESSES COST?
Again this depends, if you are budget minded or looking for the best quality you will find dresses for all price ranges. You can look at china or sale options for around £50, I would say the average cost is around £150 and if you are looking for high quality then around £300. Head here for some saving tips.
WHEN TO ORDER BRIDESMAID DRESSES?
If ordering from a boutique or made-to-measure you do need to give more time, 3 to 4 months. If ordering ready-to-wear dresses online I would still do it as early as possible. Do keep in mind if you have a pregnant bridesmaid you may need to order sooner or later for them.

More blogs you will love!