Bridesmaids in suits, yes, please!
We are loving the modern options couples are choosing for their wedding parties. Bridesmaid pantsuits are also the perfect choice for a gender neutral wedding party.
I love a pantsuit they are so stylish and modern formal look. You can also go with a skirt or dress suit also. Jumpsuits are another great choice.
The best bridesmaid suits for a modern party
We are committed to providing unbiased, credible reviews so you can choose with confidence. We may earn commissions on purchases made from visiting our partner stores. Please see our policy here.
Styling bridesmaids in suits
Stying your bridesmaid in suits will depend on your overall wedding style and bridesmaid style.
Here are some fun styling options:
Patel rainbow: mixed pastels coloured suits would make the perfect spring or summer wedding suit bridal party style.
White or neutrals: Bridesmaid in white is always stylish and neutral or white suits are even more.
Bold colour choice: This is great for an autumn or winter wedding a bold green or mustard.
Mix and match: Let the bridesmaid that wants to wear a dress and others wear suits. Mix matched bridesmaids are all the rage.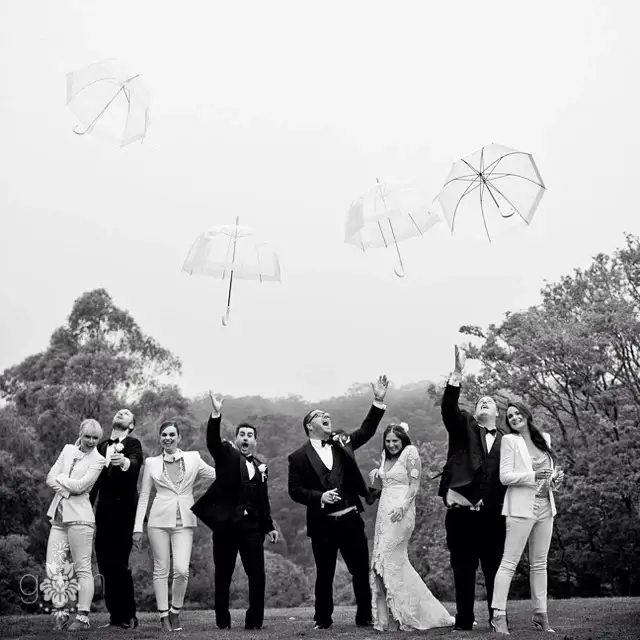 More blogs you will love!