Gothic wedding bouquet ideas
Gothic weddings are a huge trend right now! Gothic elegance is big everywhere, from fashion, home design, and now weddings.
A gothic wedding has a bit of an edge to it, which can be seen in the dark and moody color palette, the dramatic decor, and even the goth-inspired wedding gowns. But what about the flowers?
We've put together some gothic wedding bouquet ideas, along with a guide to the best flowers for a gothic wedding.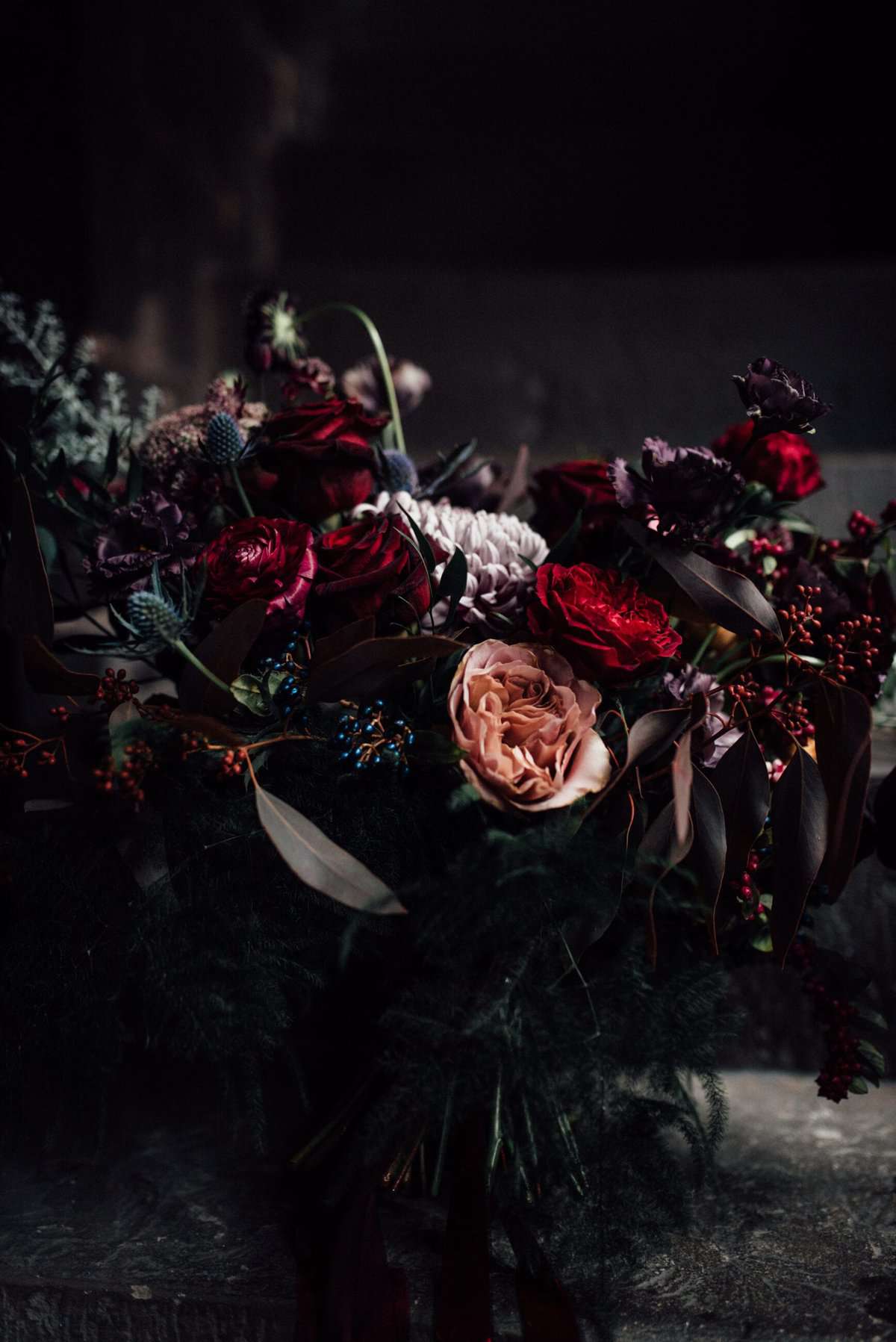 IMAGE: MARNI V PHOTOGRAPHY         FLOWERS: PERFECT BOUQUET 
Real flower gothic bouquet
Having real flowers for your bouquet is definitely trickier when wanting to create a moody gothic bouquet style.
Speak to your florist about flowers available in your season that they can work with. However, florists are super creative and can use spray and paint to create the colours your desire in any season.
There are some great dark and even black real wedding flowers to choose from though. Some of our favorites
Black Dahlia
Back Pearl Lisianthus
Queen of the night tulip
Black elder foliage
Black Rose (Rosa 'Black Baccara')
Bat Orchid (Tacca chantrieri)
Black Calla Lily (Zantedeschia Schwarzwalder)
Devil's Tongue (Amorphophallus konjac)
Black Pansy (Viola tricolor hortensis 'Black Beauty')
Black Tulip (Tulipa 'Queen of Night')
Black Petunia (Petunia x hybrida 'Black Velvet')
Black Hellebore (Helleborus niger 'Black Beauty')
Chocolate Cosmos (Cosmos atrosanguineus)
Black Mondo Grass (Ophiopogon planiscapus 'Nigrescens')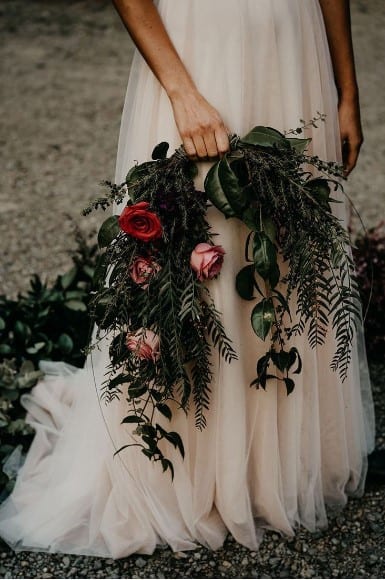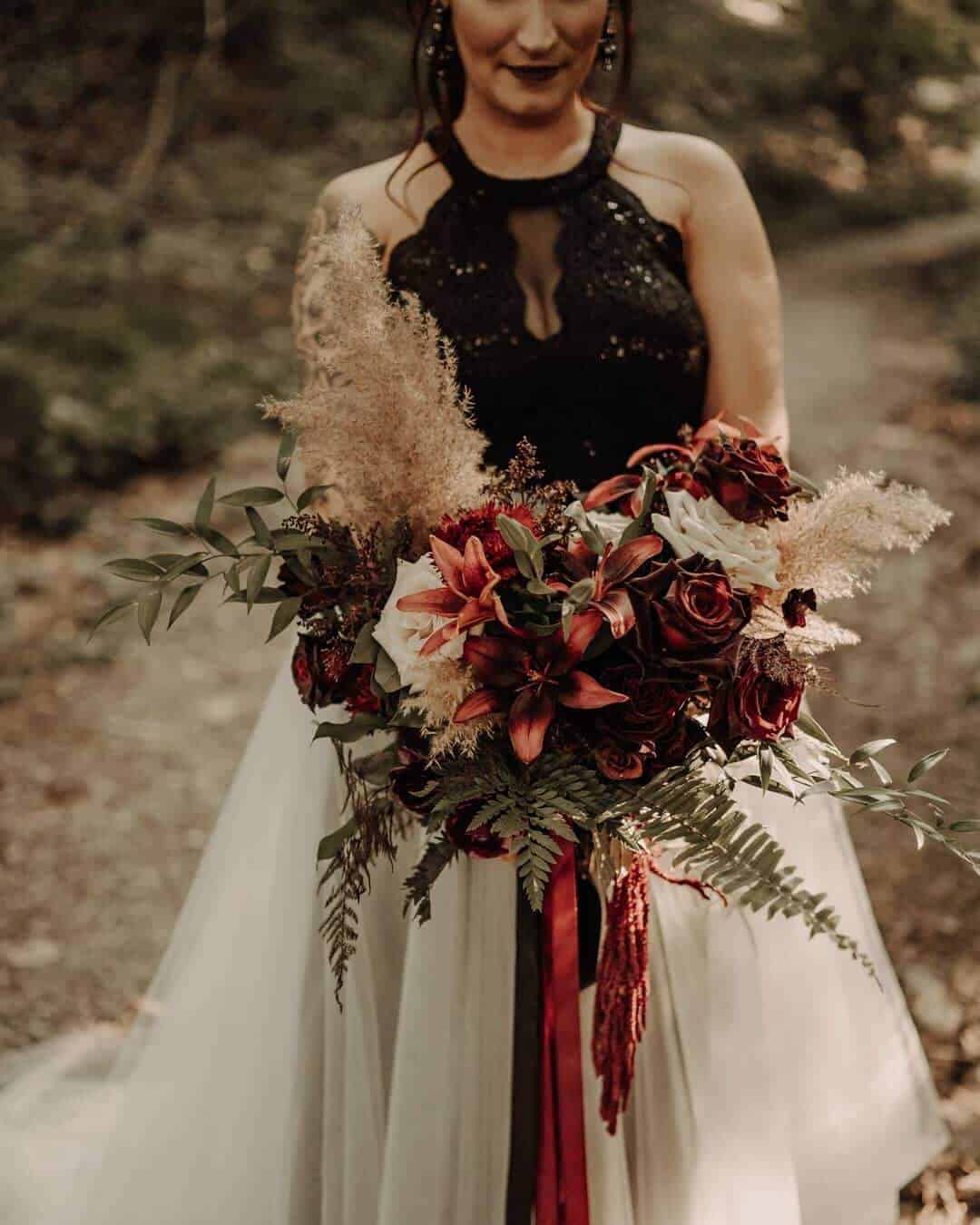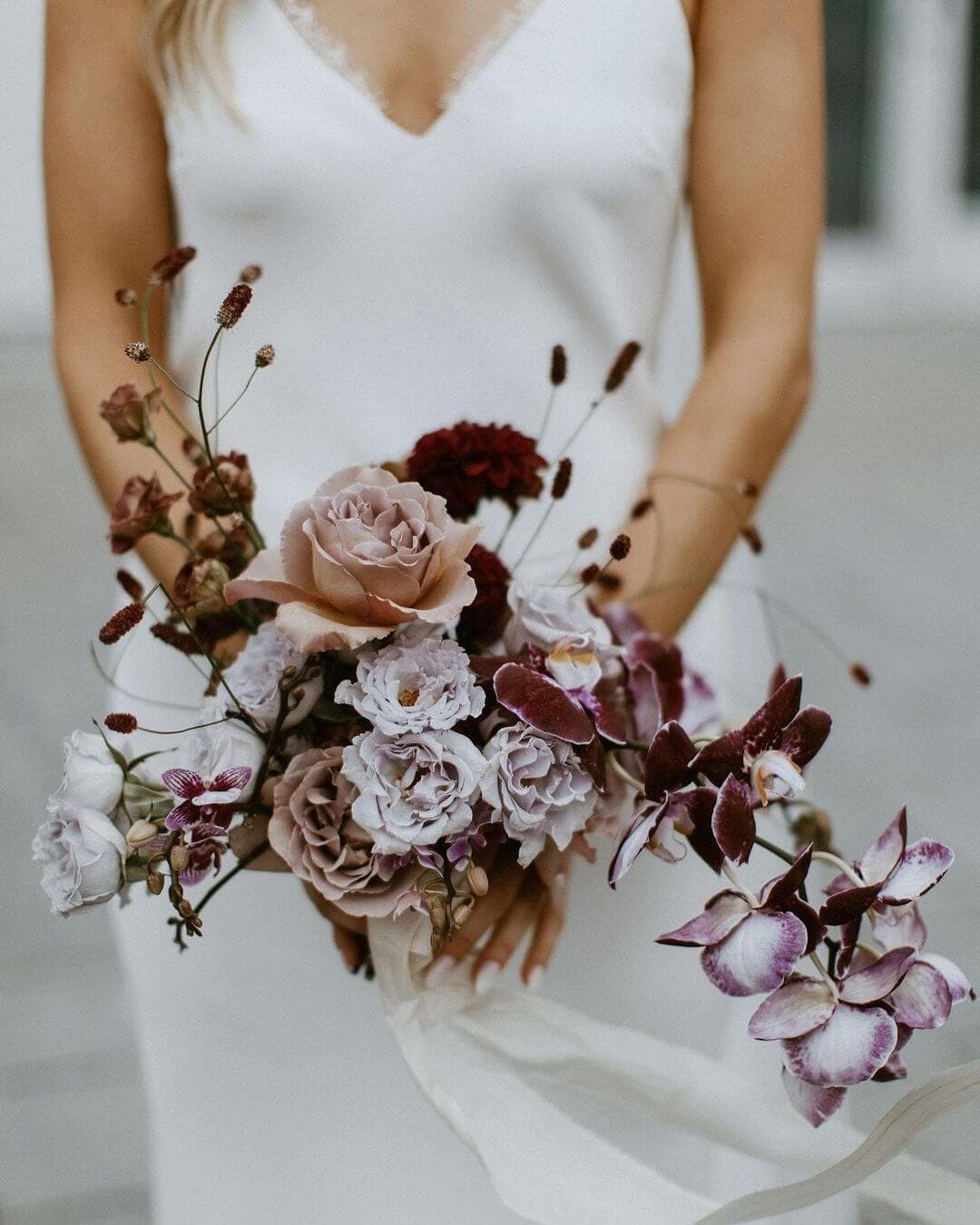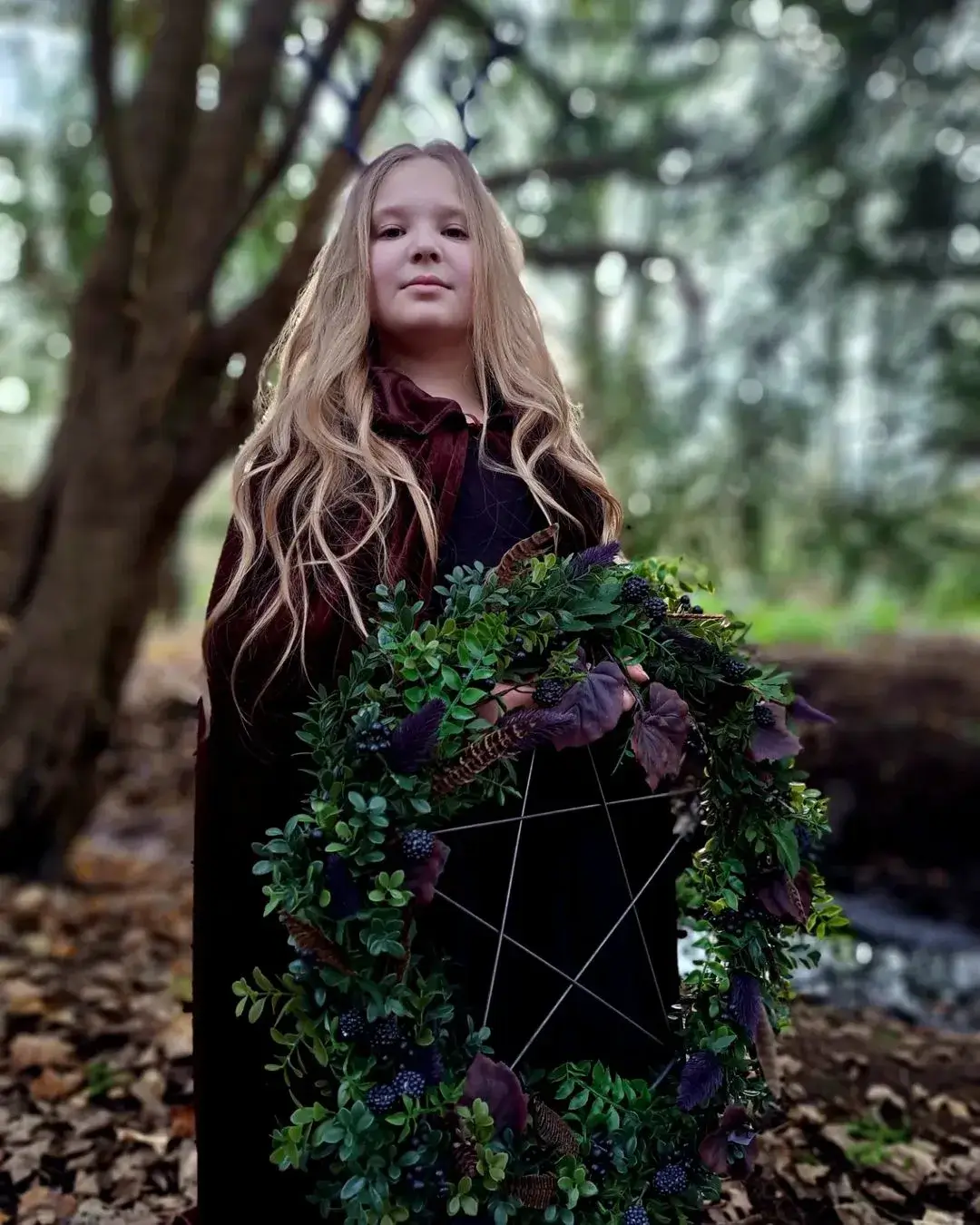 Dried gothic wedding flowers
Dried and preserved flowers are growing in popularity and they are a great choice when looking for alternative wedding flowers and bouquet options.
You can get lots of dark, black and richer colors so whether you are a florist you can create a gothic wedding bouquet.
More Gothic wedding blogs 
Artificial flowers
If you are looking for a more affordable option or want to create your own bouquet, then artificial flowers are definitely an option.
You can find some great quality faux flowers that will look realistic.
The main thing if creating your own is to spend that extra, especially on the main flowers as the quality really varies with faux flowers.
Paper flowers
Paper flowers are becoming a more popular option for weddings. They are very on-trend at the moment and can be customized to a darker gothic style.
They are also a great eco-friendly option as most of the paper is recycled. You could even DIY your own bouquet if you are feeling crafty!
Again like with artificial, there is a lot of variety when it comes to paper flowers, some are so realistic and stunning!
Look around and pay that little extra for the quality and skill that comes with more realistic flowers.
Button and brooch gothic wedding bouquet
A button bouquet is a fun and unique option that can be personalized to your wedding. They are also great keepsakes that you or your guests can use after the wedding day.
You could even add in some vintage buttons or brooches to really personalize it and make it unique to you.
Using darker colours and adding gothic elements like skulls, spiders, and bats will really create a moody bouquet.
More Gothic wedding blogs 
More Alternative Wedding Blogs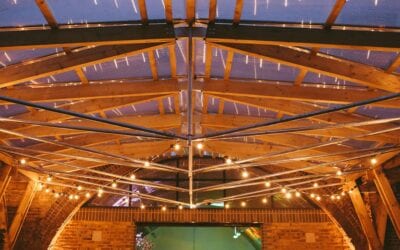 Looking for a nontraditional wedding venue? Gosh, when I think about the options available now for...