Modern stylish Gothic wedding.
Elegant Gothic is the perfect wedding style for a modern couple who love a moodier vibe and want to really wow their guests!
In this blog, we share lots of Gothic wedding ideas and share advice on how to have a modern stylish Gothic wedding.
 Head to our gothic wedding dress blog for some gorgeousness!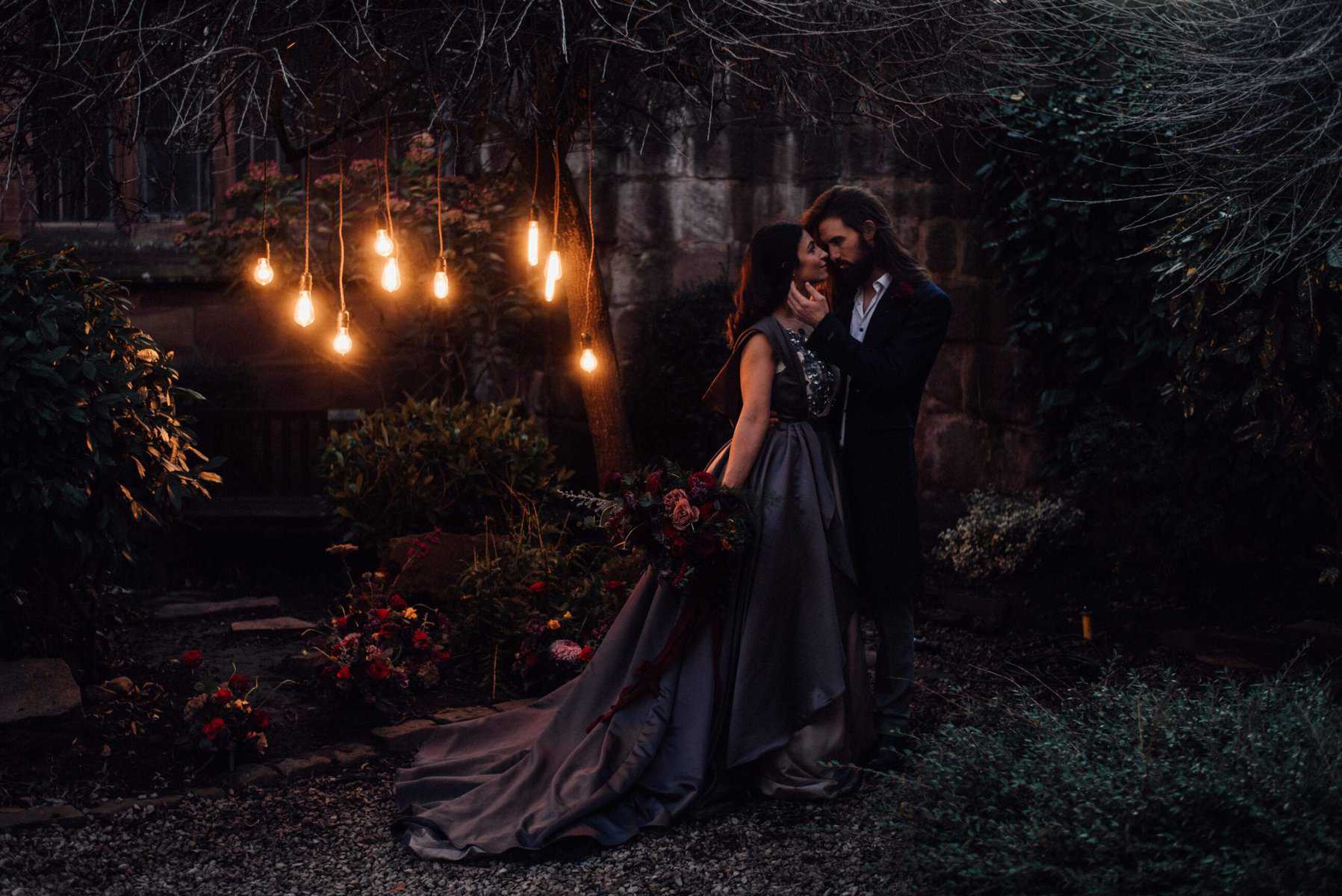 What is a gothic wedding?
A gothic wedding is a celebration of all things dark and mysterious. From the décor to the attire, every detail of a gothic wedding is designed to create an atmosphere of suspense and intrigue.
Gothic weddings often take place in castles or other historic venues, and the décor is typically quite dramatic. Candles, skulls, and spider webs are common motifs, and the color scheme is typically black and red.
As for the wedding attire, brides often wear flowing black gowns adorned with lace and beads, while grooms typically don a suit or tuxedo with a shirt in a deep shade.
If you're looking to add a touch of gothic glamour to your big day, a gothic wedding may be the perfect choice for you.
How do you plan a gothic wedding?
When it comes to planning a Gothic wedding, the sky is the limit.
Whether you want to go all out with a spooky theme or keep things more subtle, there are plenty of ways to add Gothic flair to your big day.
1. Choosing color scheme
Start by deciding on a color scheme. Black, red, and purple are popular choices, but you can really use any colors. A moodier color palette is a great way to give a Gothic feel to the day without going too over the top.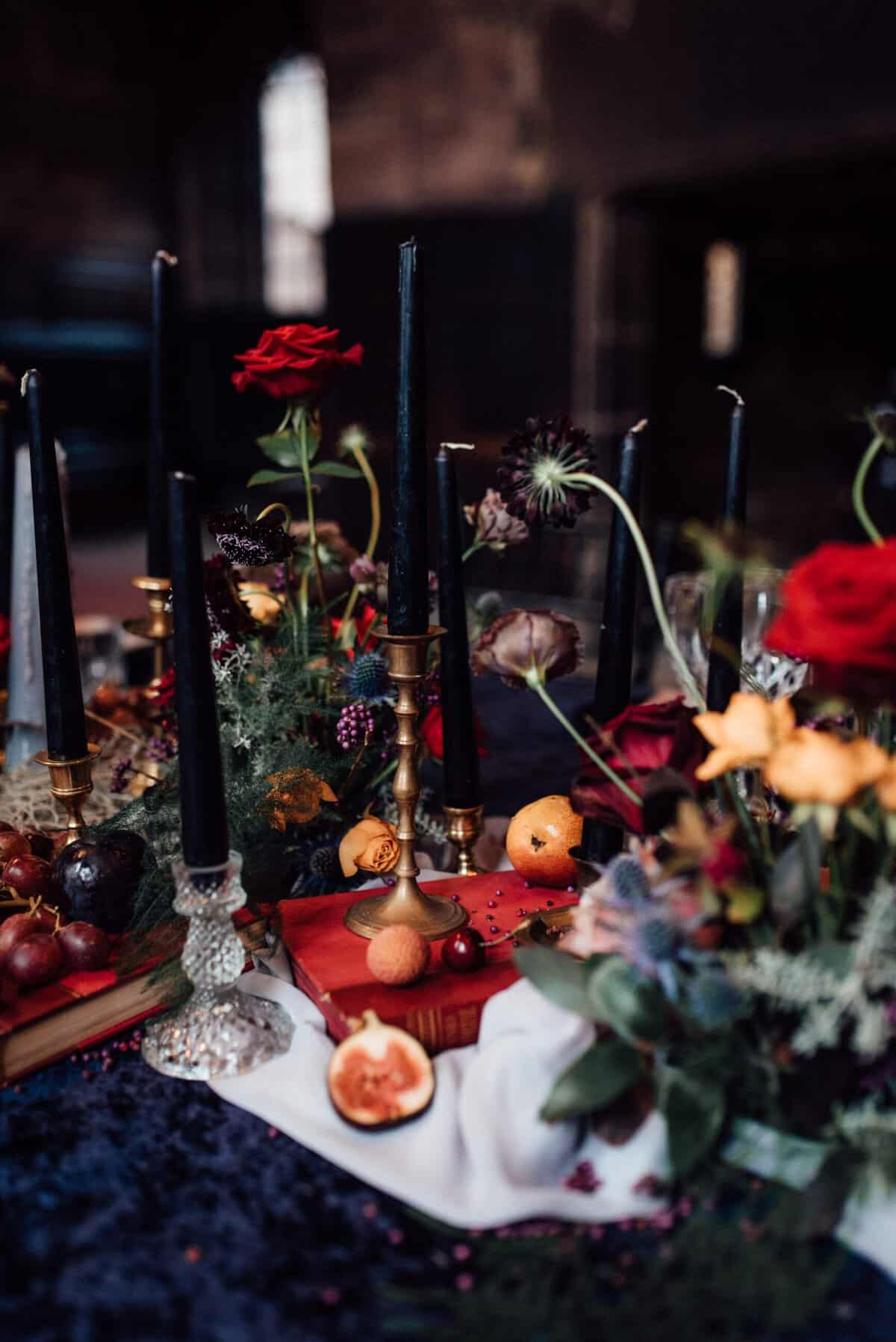 2. Choosing a gothic venue
Next, take a look at your venue options. When planning a gothic theme wedding, it is important to choose a venue that will set the tone for the event. A gothic wedding should be elegant and atmospheric, with a touch of drama. Popular gothic wedding venues include historic castles, imposing manors, and historic stately homes with sprawling gardens. However, any venue can be transformed into a gothic wedding with the right décor. Candles, moody florals, and decadent decor are all perfect ways to add a gothic touch to any setting.
One of the most important things to consider when choosing a gothic wedding venue is the overall atmosphere. Is the venue dark and atmospheric, or does it have a more lighthearted feel? If you're looking for a truly gothic experience, you'll want to choose a venue that evokes a sense of suspense and mystery. A good way to create this feeling is by choosing a venue with a lush, dark feel and plenty of drama. For a more lighthearted gothic wedding, on the other hand, you might want to consider a Venetian-inspired locale with airy spaces and elaborate chandeliers.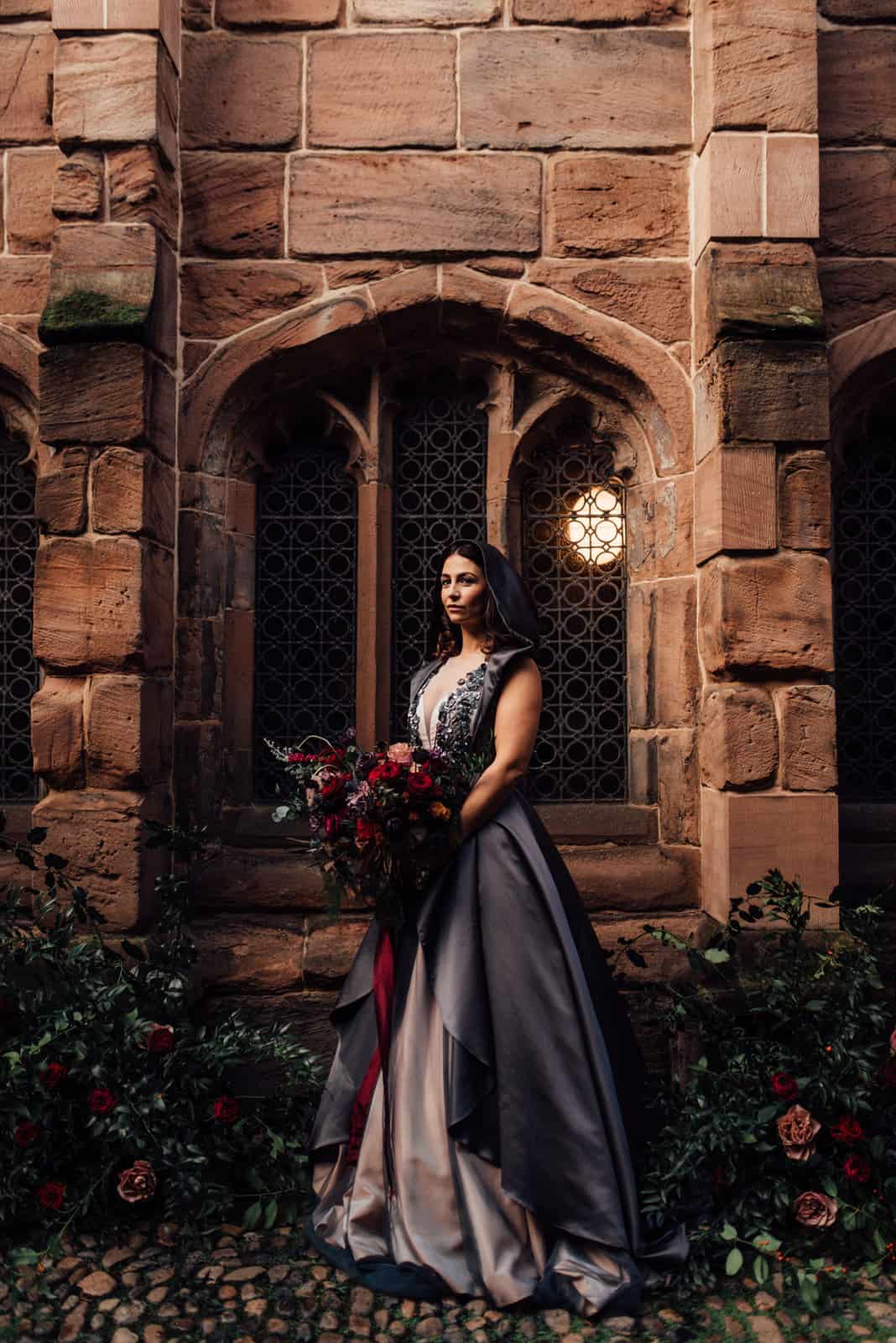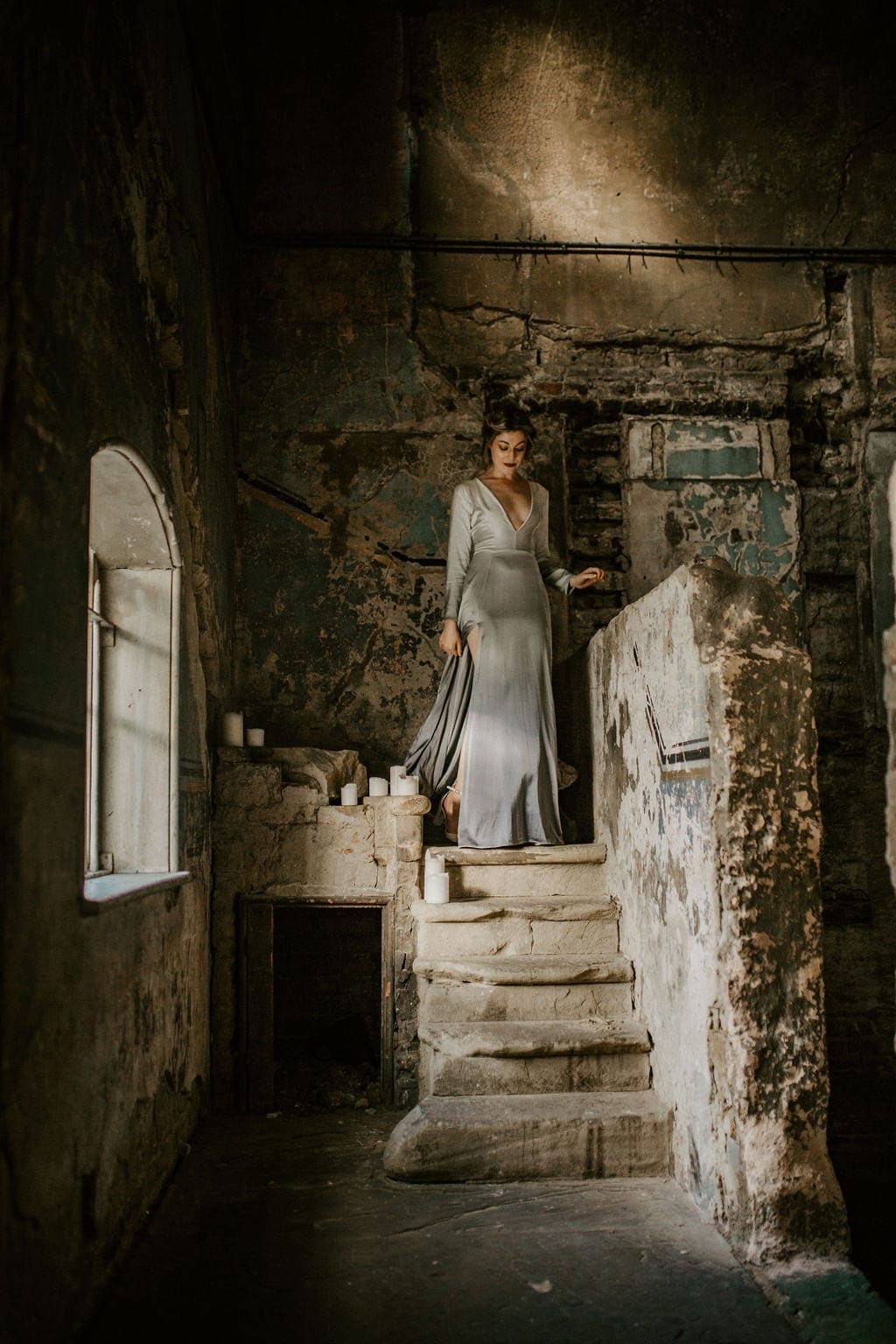 3. Decor and details
Once you've settled on a location, it's time to start thinking about the details. Gothic weddings often incorporate elements such as candles, skulls, and ravens.
However, it's important to remember that not every detail needs to be dark and foreboding. A little bit of whimsy can go a long way in creating a truly unique and memorable event.
I feel that the best way to create an elegant gothic wedding is to stick with small gothic elements and have an abundance of candles and some moody lighting.
Gothic wedding rings are a great detail to add and also a lifelong memory of your gothic day!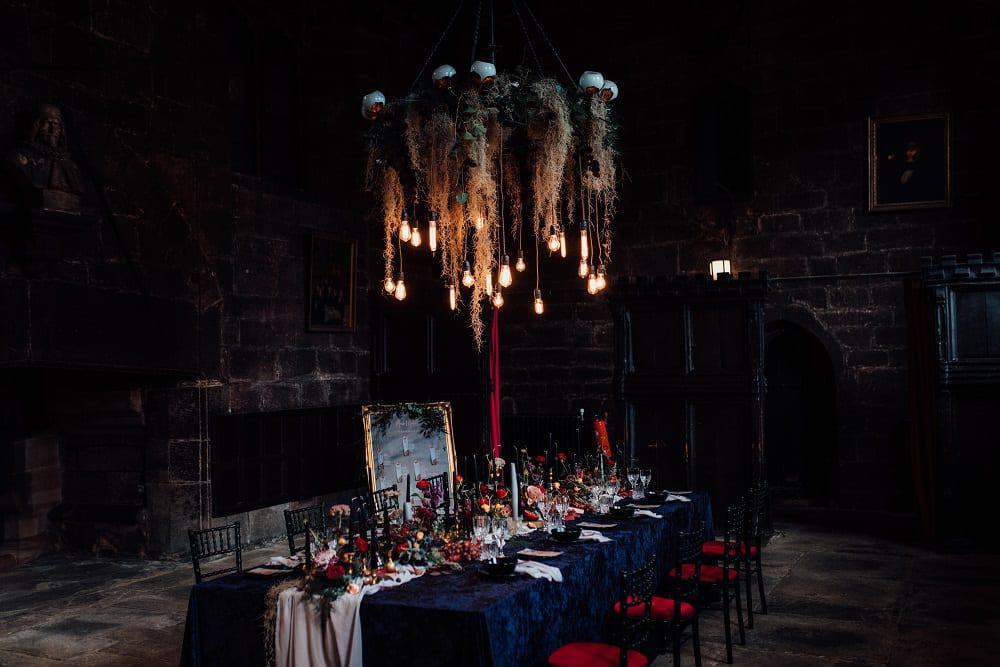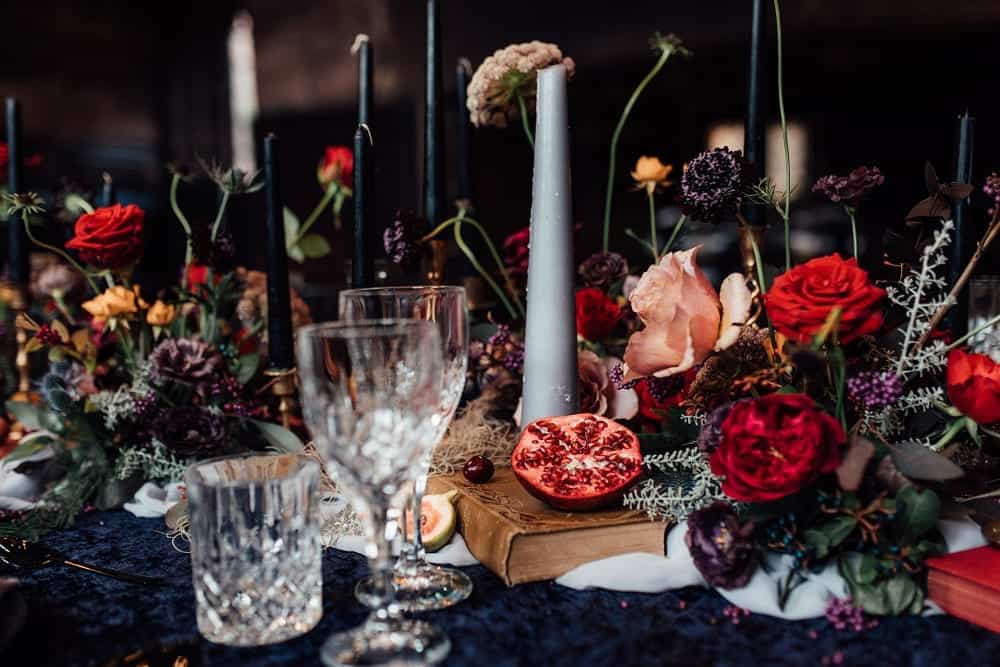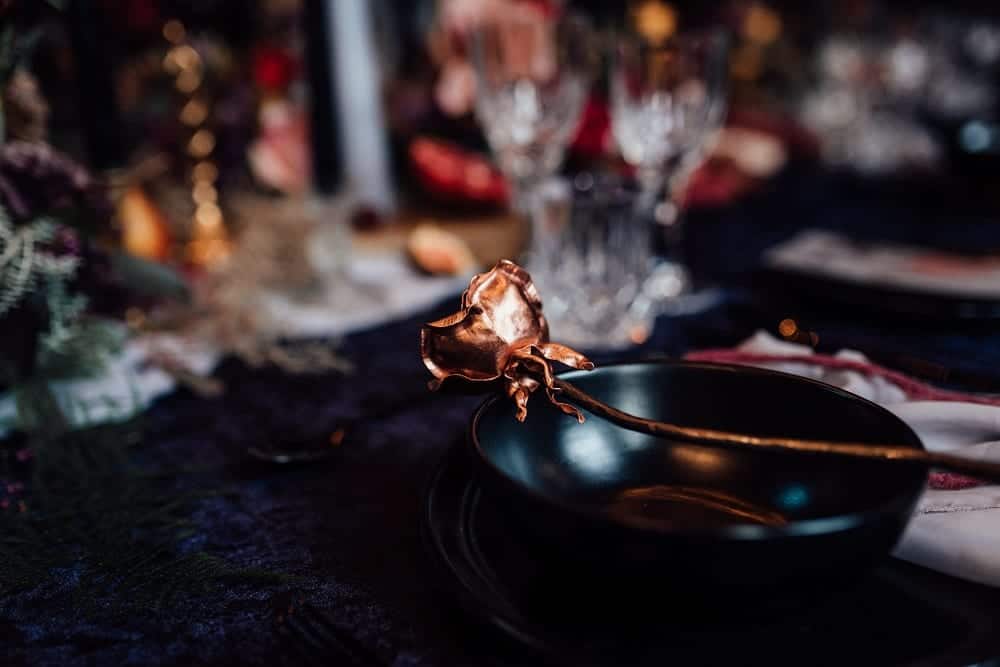 4. Finding the right suppliers
Choosing the right suppliers is essential to pulling off a successful gothic wedding. Be sure to look for vendors who are willing to take an unconventional approach and who are open to your vision for the big day.
When it comes to gothic weddings, one of the most important things to keep in mind is that not everyone will be familiar with the concept. For this reason, it's essential to make your guests aware of the theme before they arrive. One way to do this is to include a note in the invitation that explains the dress code and overall tone of the event.
5. Gothic cakes
As for the cake, there are endless possibilities. A black cake is a modern stylish choice, but you can really get creative with the cake. Have some fun and really show your personality. head to our gothic wedding cake blog for more inspo!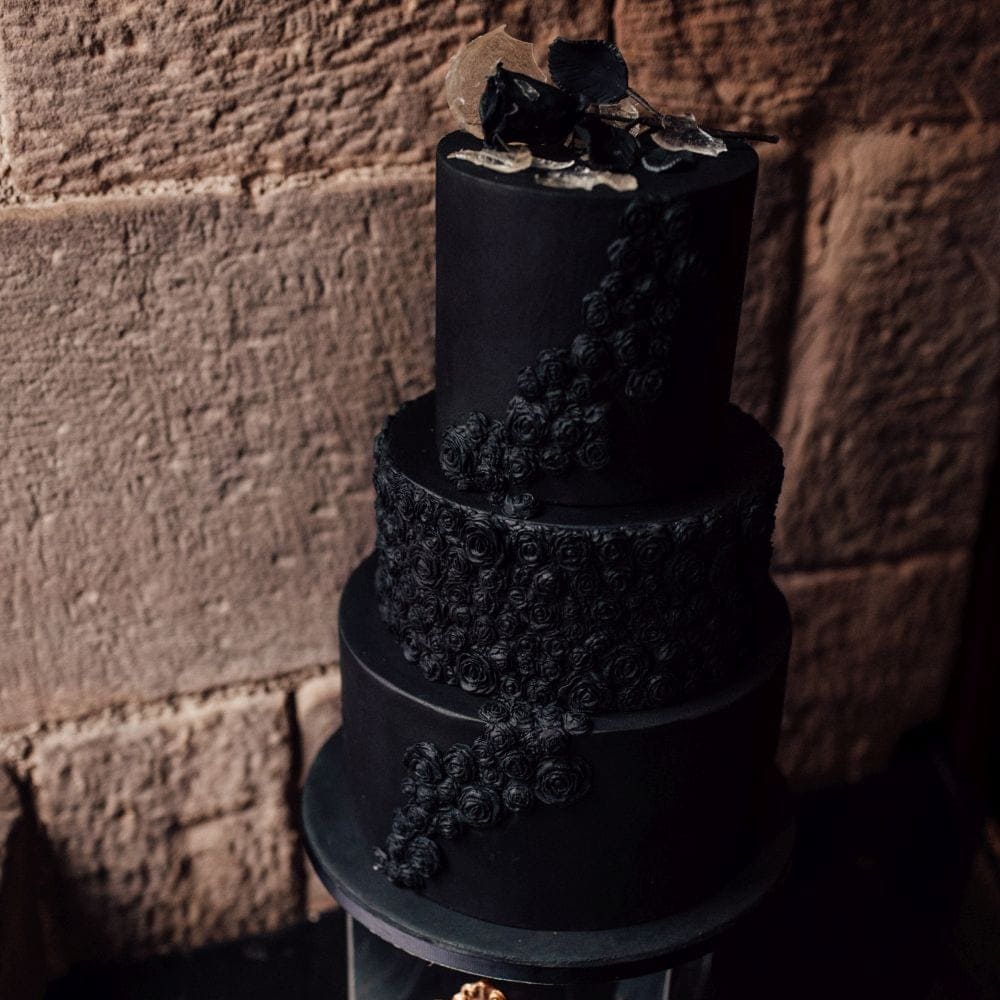 6. Food and drink
No gothic wedding would be complete without some spooky food and drink. Serve up gothic-inspired appetizers, main courses, and desserts. For drinks, try serving red wine or cocktails with black garnishes.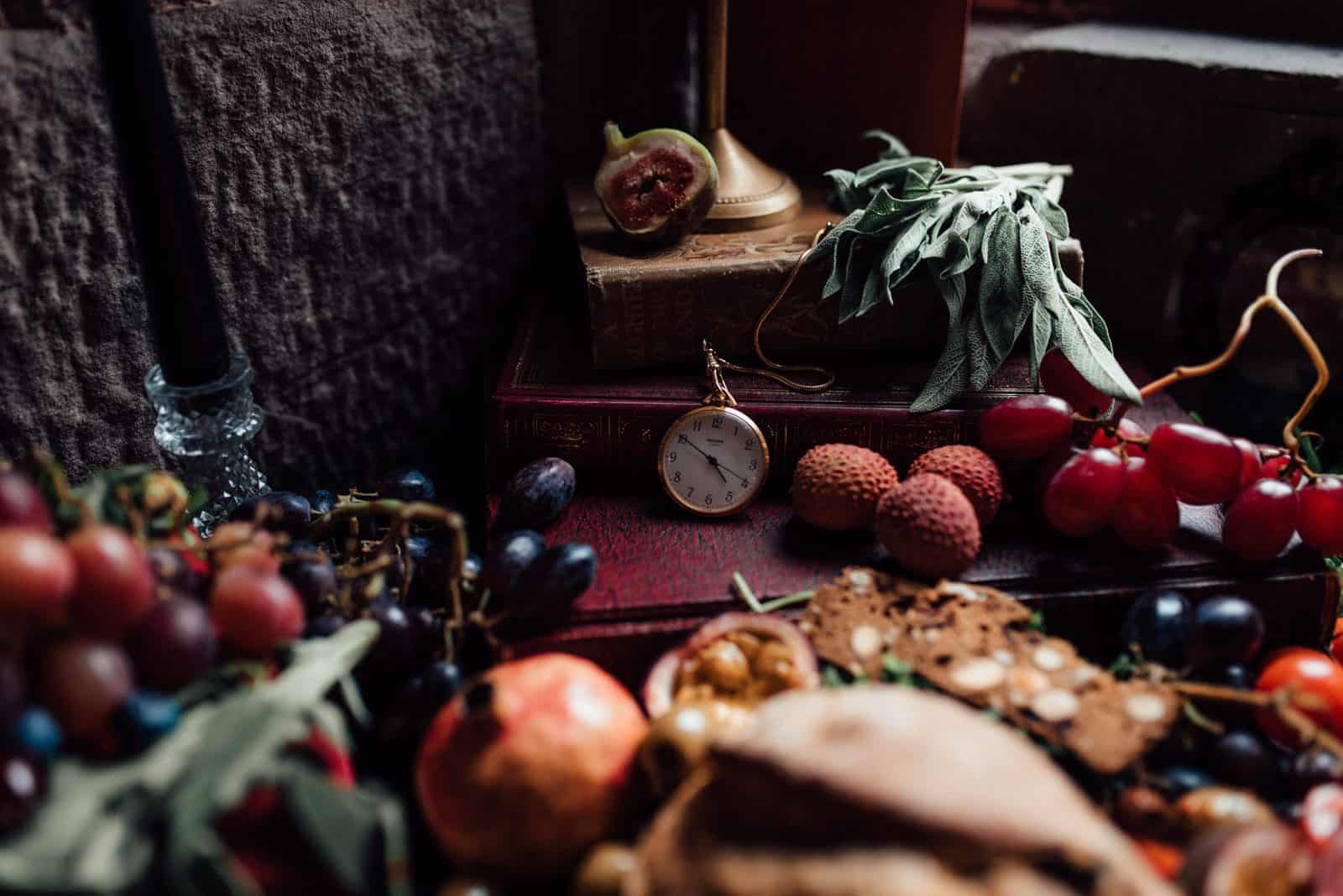 7. Gothic wedding fashion
As for the fashion, gothic weddings offer a great opportunity to really have fun with your look. Brides can wear black gowns or even color outside of the lines with a red or purple dress. Grooms can go for a traditional tuxedo or something more unique like a black suit.
The most important thing to remember is that there are no rules. This is your day to be as creative as you want, so have fun with it!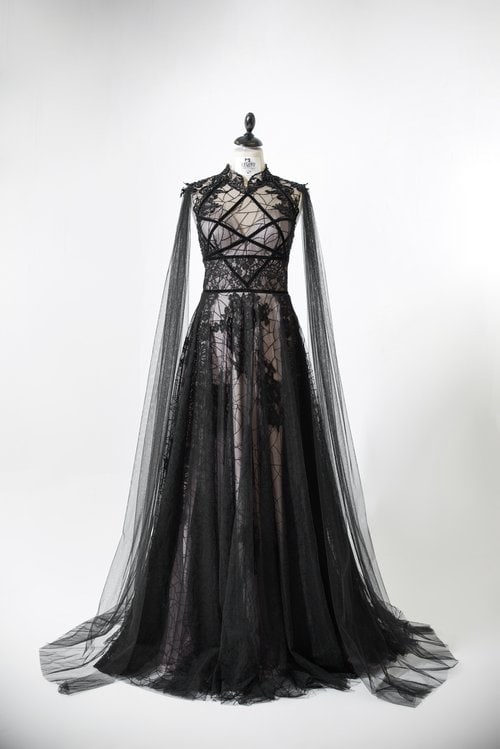 Difference between a gothic and Halloween wedding.
While both Halloween and gothic weddings often incorporate dark, romantic imagery, there are some key differences between the two styles.
A Halloween wedding is usually more light-hearted and focuses on fun decorations like pumpkins and ghosts, while a gothic wedding is usually more serious and elegant, with decorations like candles and black roses. Gothic weddings also tend to have a more formal dress code, with guests typically dressing in all black or white.
Finally, gothic weddings often involve rituals like handfasting, which is a type of ceremony where the couple's hands are tied together with ribbon or cord. In contrast, Halloween weddings typically don't involve any special ceremonies or rituals.
Ultimately, whether you choose a Halloween or gothic wedding depends on your own personal style and what you feel will best represent your relationship.
More Alternative Wedding Blogs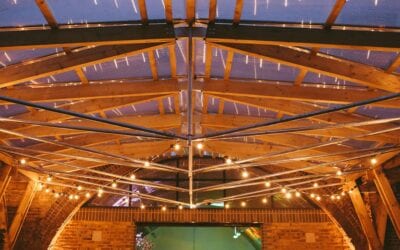 Looking for a nontraditional wedding venue? Gosh, when I think about the options available now for...