More small weddings for you to take a look at. So much has been happening this year that we get excited at each and every lockdown wedding we see. Love is not only winning it's absolutely conquering!
So, when you live in a gorgeous seaside town, and it has amazing places for images what are you going to do? Have a small covid wedding! Grab your closest ones as we can only have 15 or it 30, which is it i can't remember it's changed that many times?! Just go and bloody get married, because when all this covid stuff is over. The wedding industry is going to need you to grab everyone you know, and have a huge party!  head to our small wedding guide!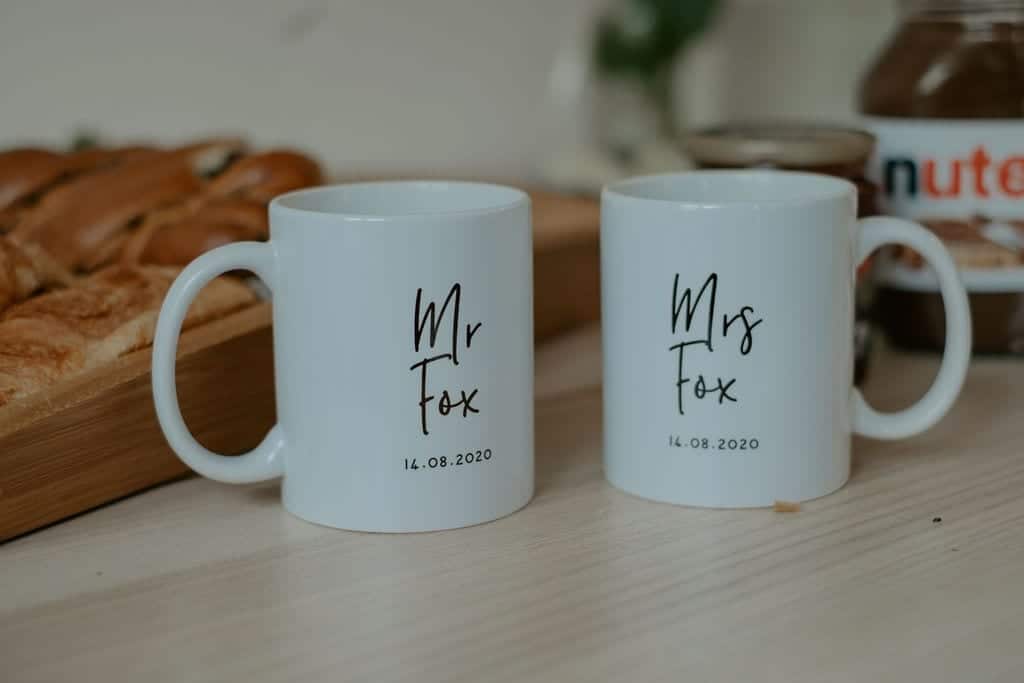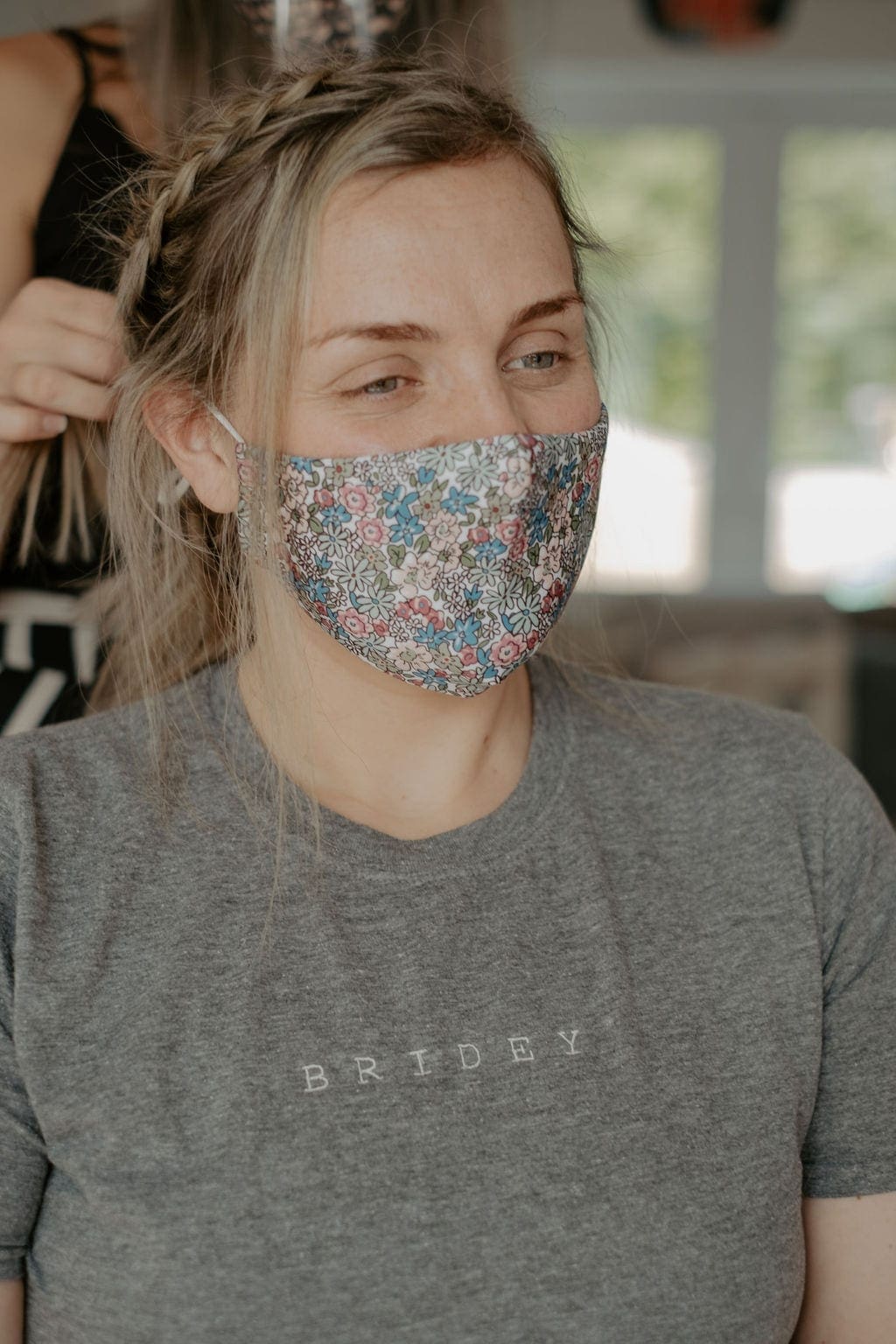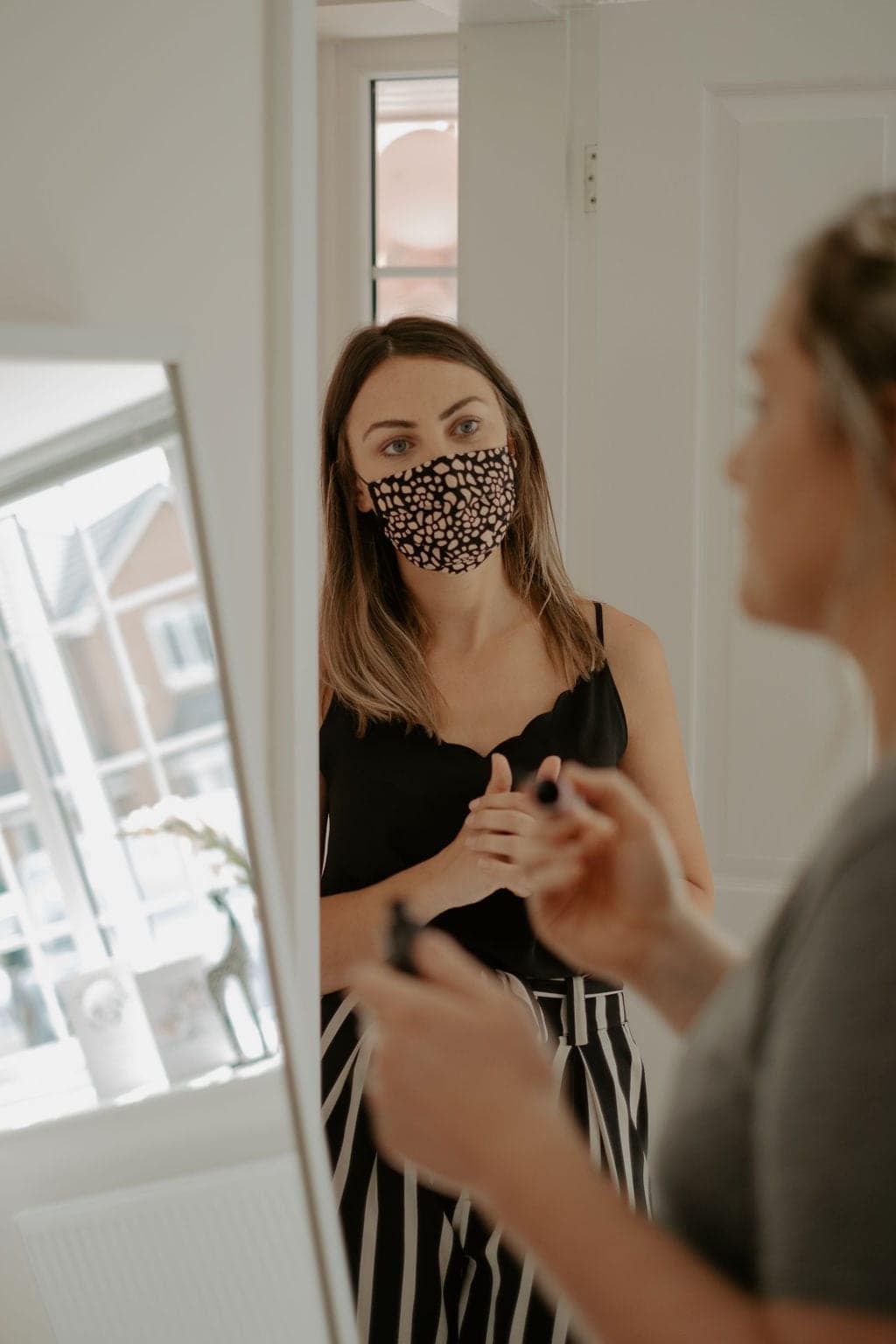 We threw tradition out
We got ready at home together, with a few family members visiting in the morning for a buffet breakfast. Emma had hair done at home by Jenni Ward, who also advised on application of makeup. Due to covid restrictions Jenni wasn't allowed to actually apply the makeup to Emma.
Our family and friends arrived to attended the ceremony in the Council Chamber at Southport Town Hall. The guests had to wear masks for the duration of the ceremony.
We both arrived at the venue separately. Our guests were then seated socially distanced to await the arrival of Emma. Emma had to then walk down the aisle alone as per covid restrictions her dad wasn't able to walk her down the aisle. She was allowed to have her choice of music, that was about the only normal part.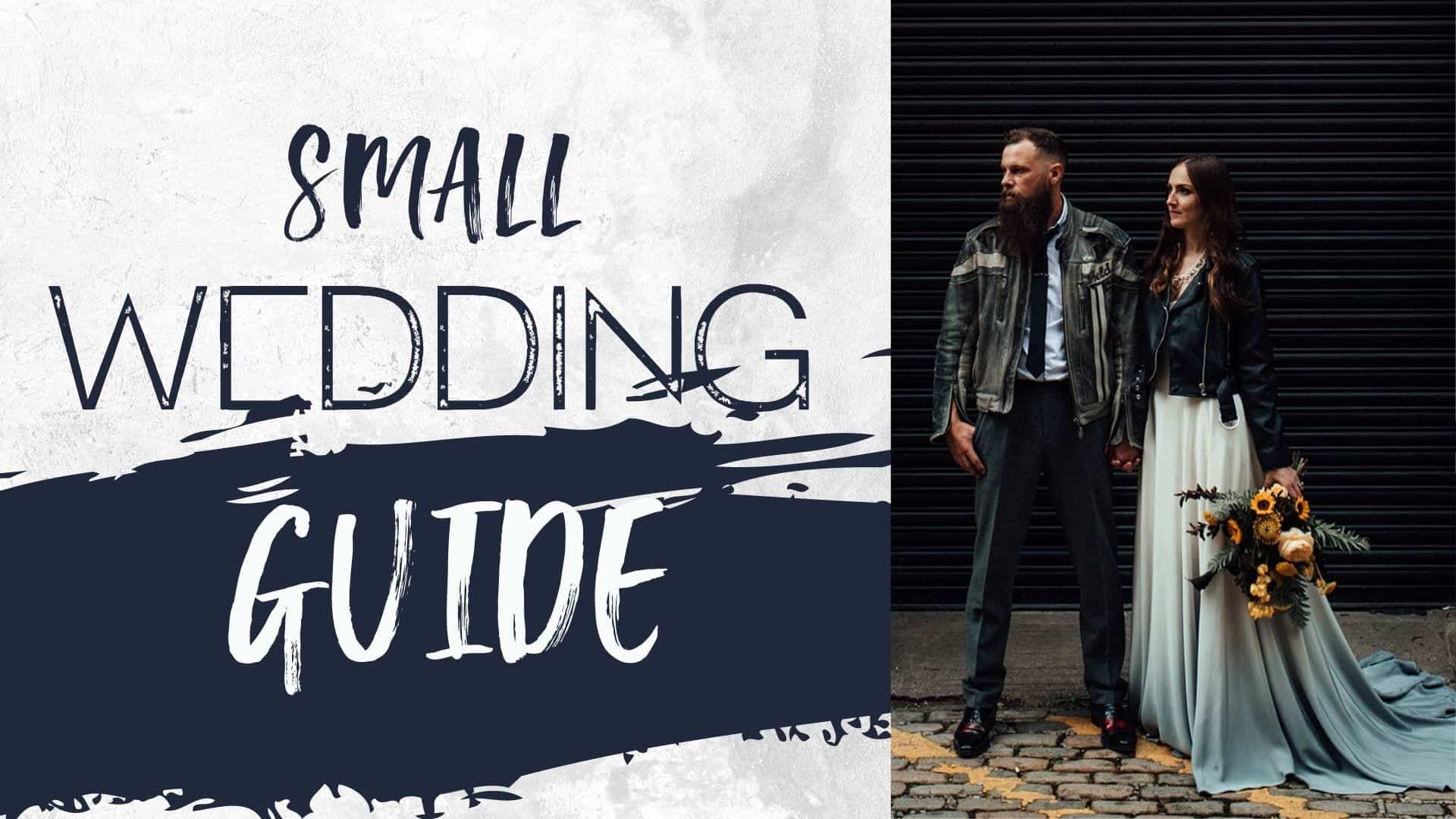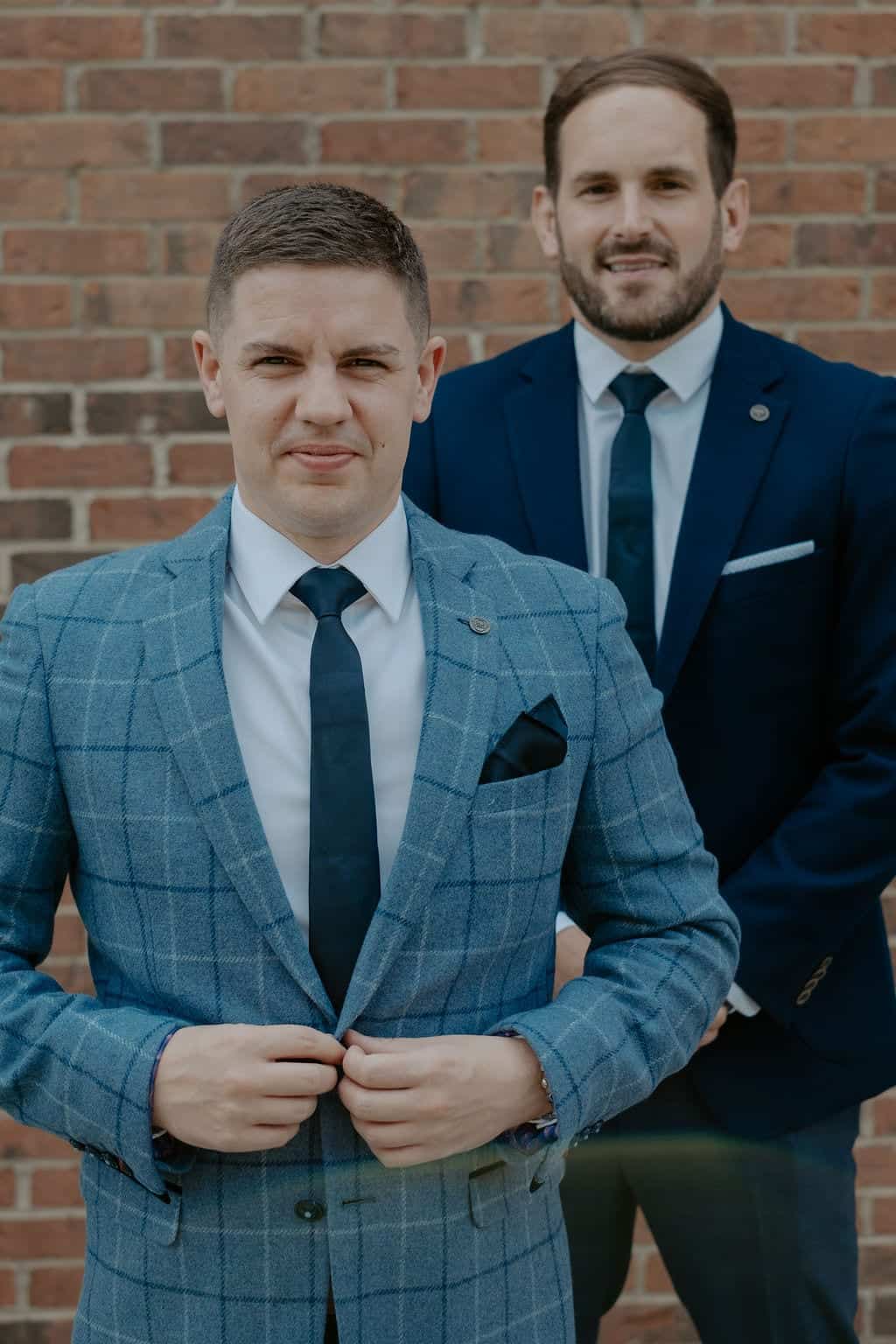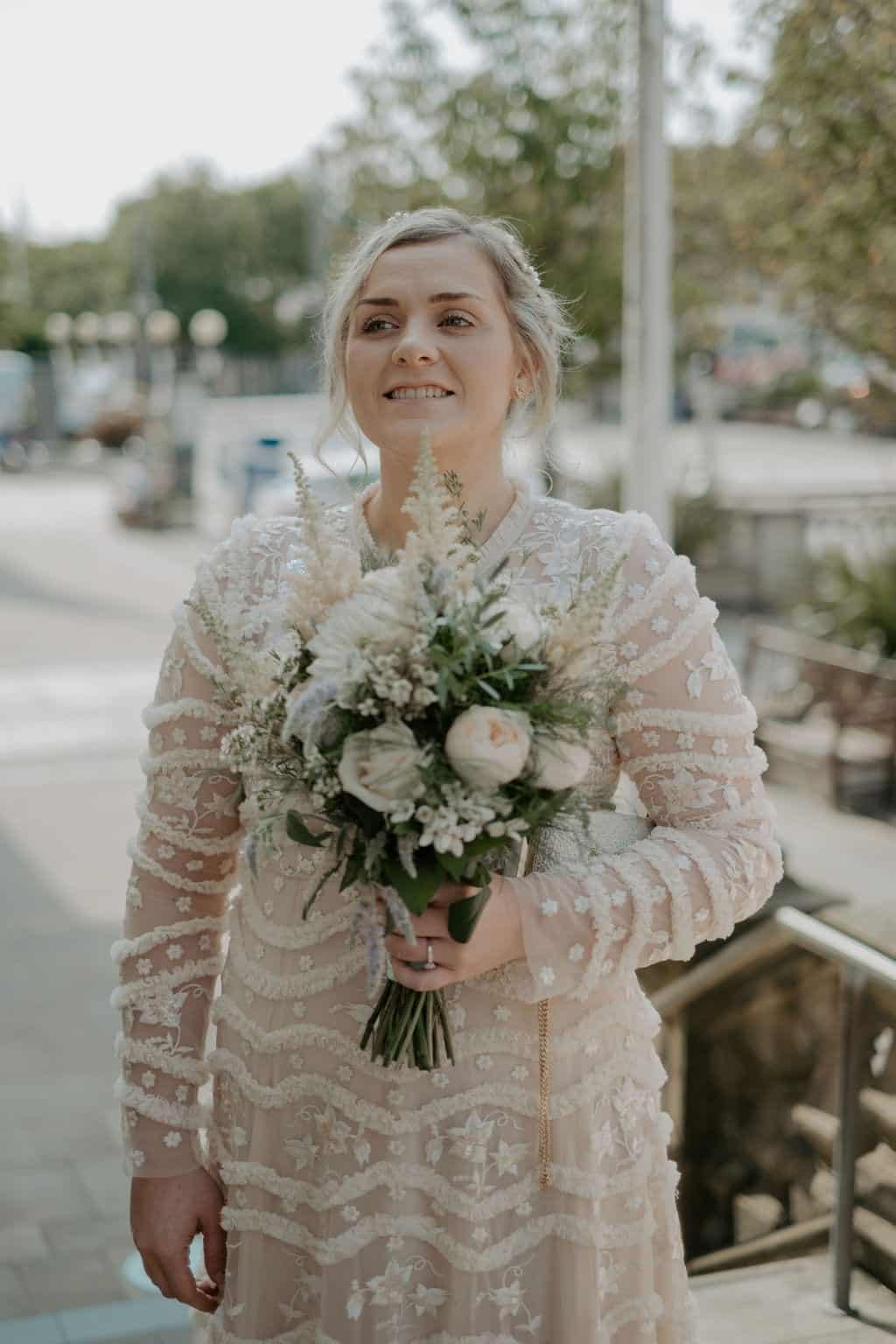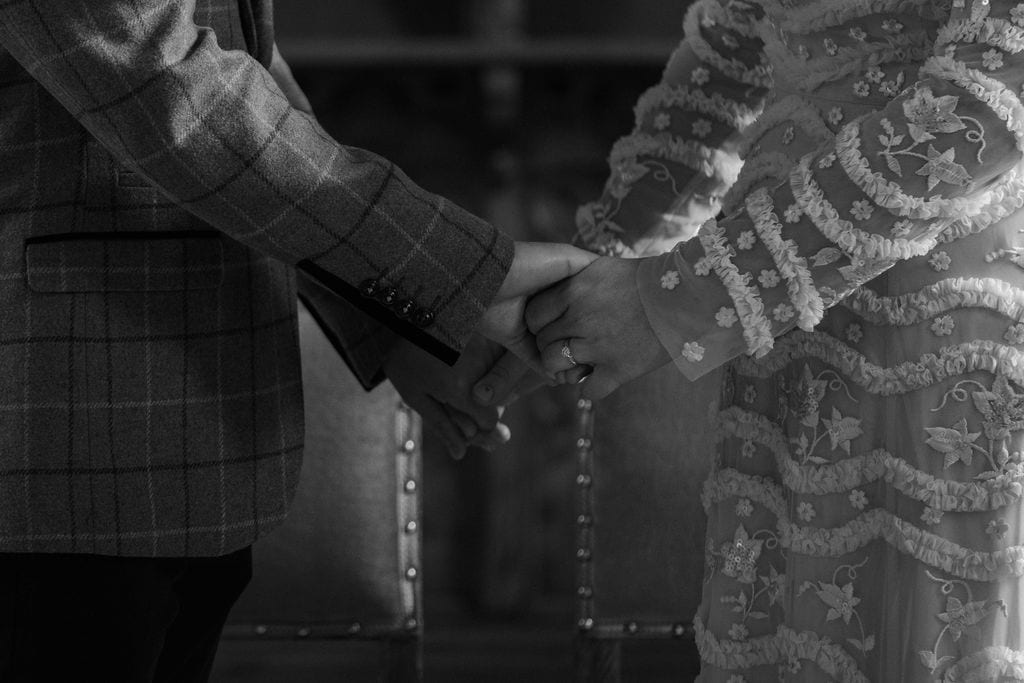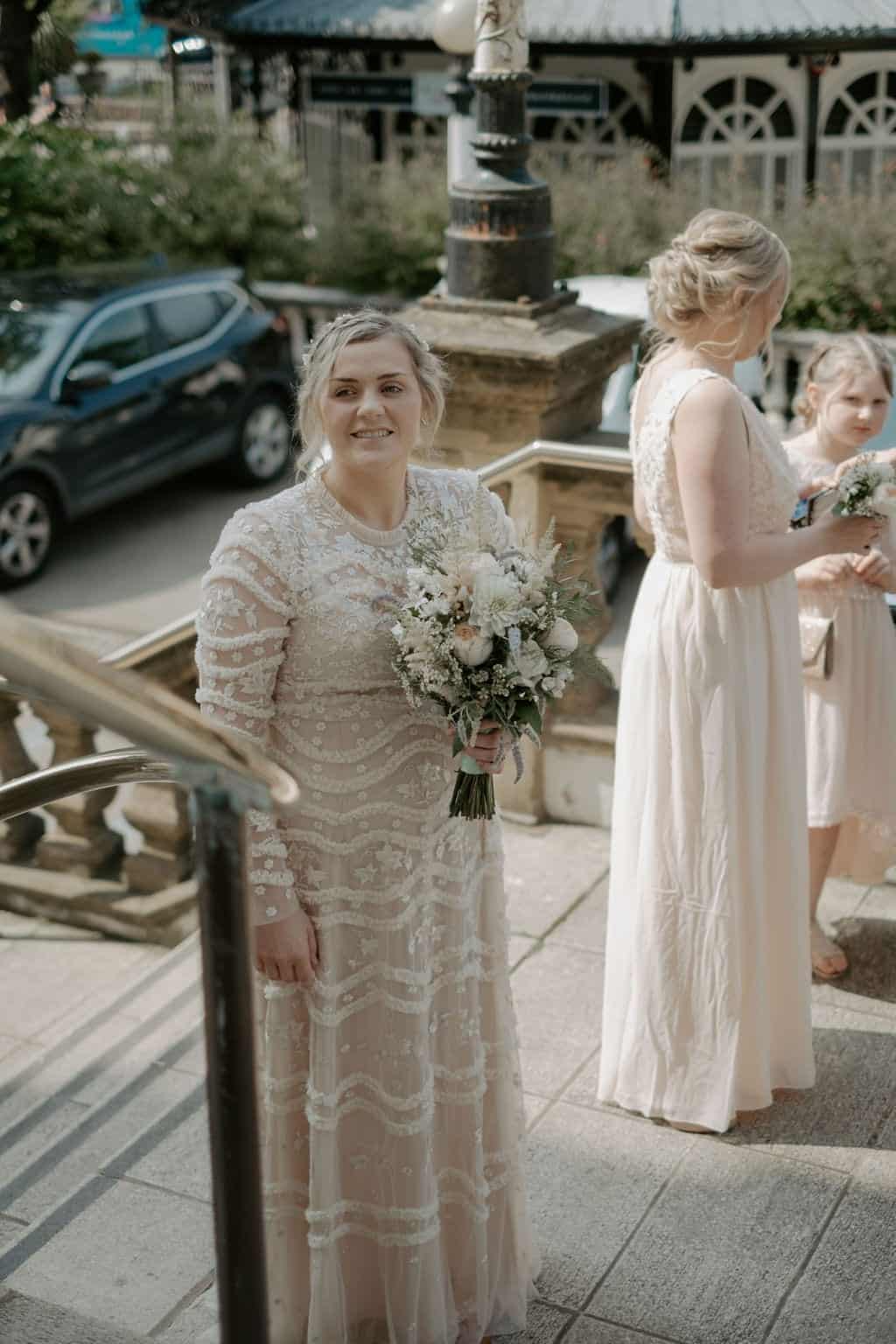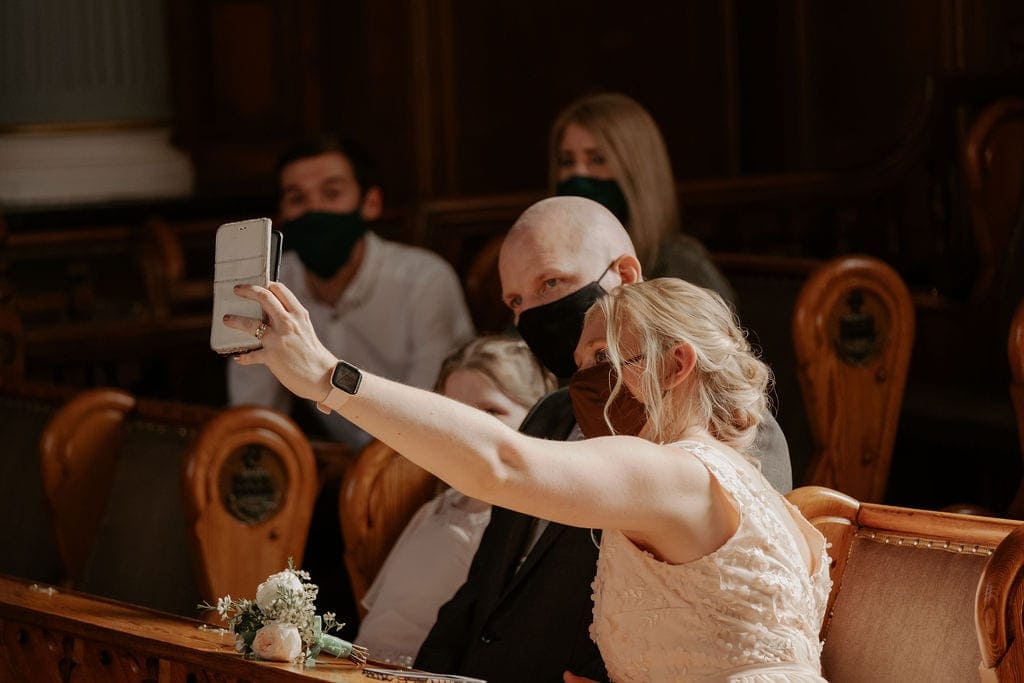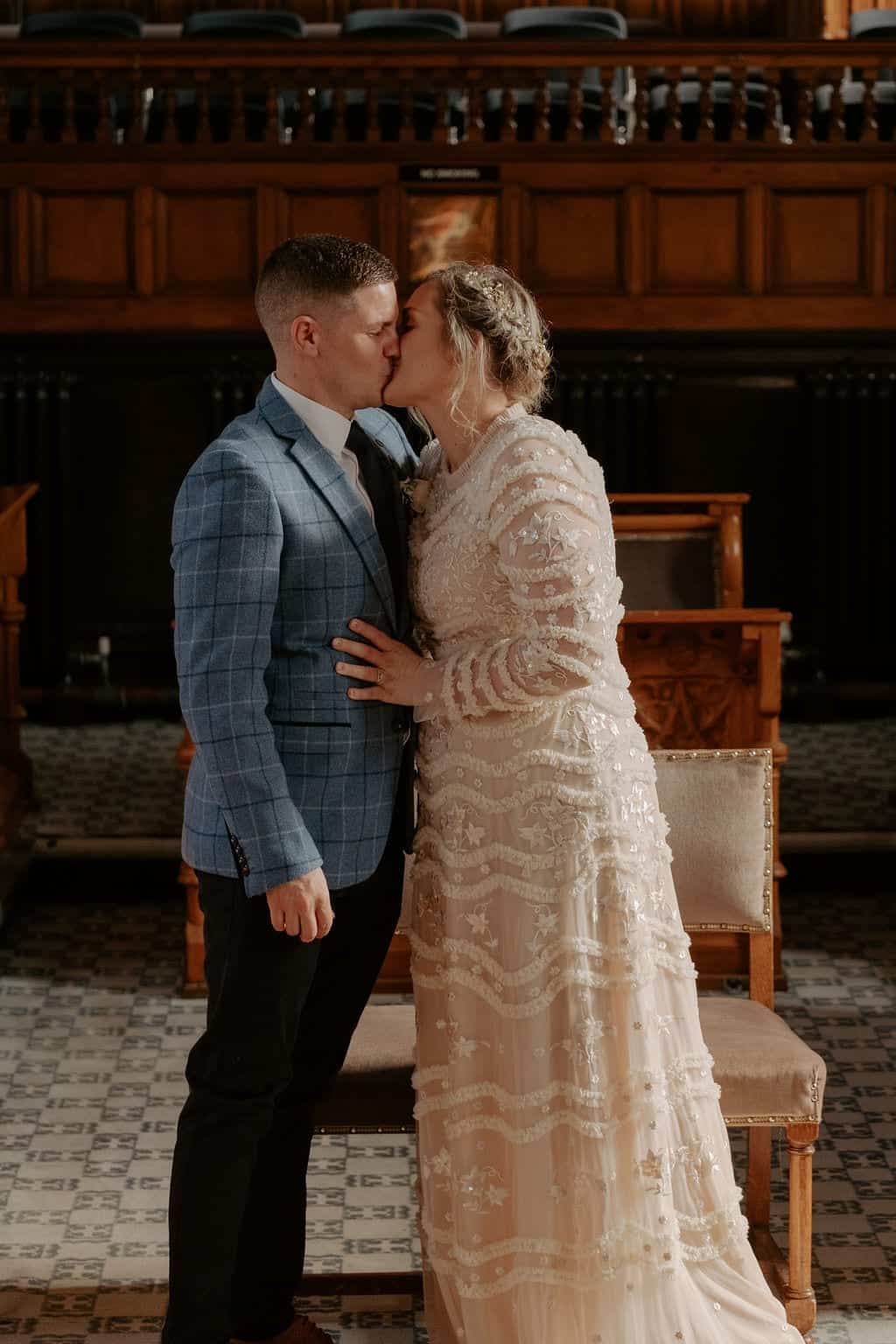 SOUTHPORT town
After the ceremony, the entire wedding party had photographs on the Town Hall staircase, with all family and friends wearing masks as directed by the venue staff.
Afterwards we all then walked around Southport and had photographs together. It was a brilliant sunny day we all walked freely among members of the public, many of whom offered their congratulations.
This unique situation and setting allowed various photograph opportunities such as riding the carousel which really added to the fun of the day.
It was exactly what we had wanted as a close and relaxed feel for our wedding day. Later in the afternoon we took the wedding party to a restaurant for a meal. Of course it was within the mall covid wedding guidelines. But we had a great time and it was a very good substitute for the traditional wedding breakfast.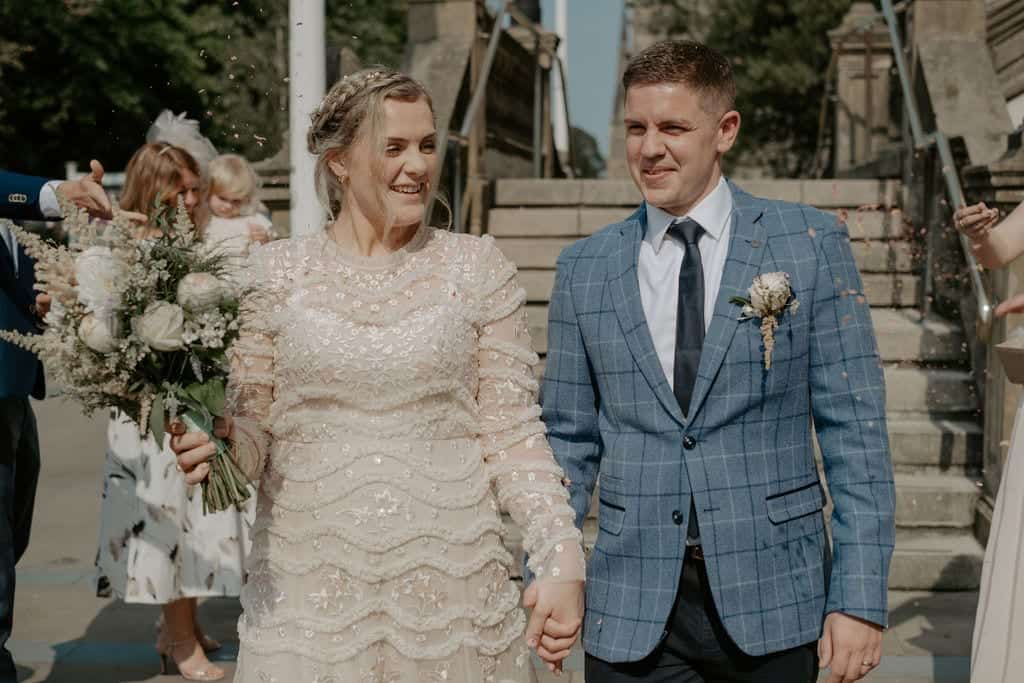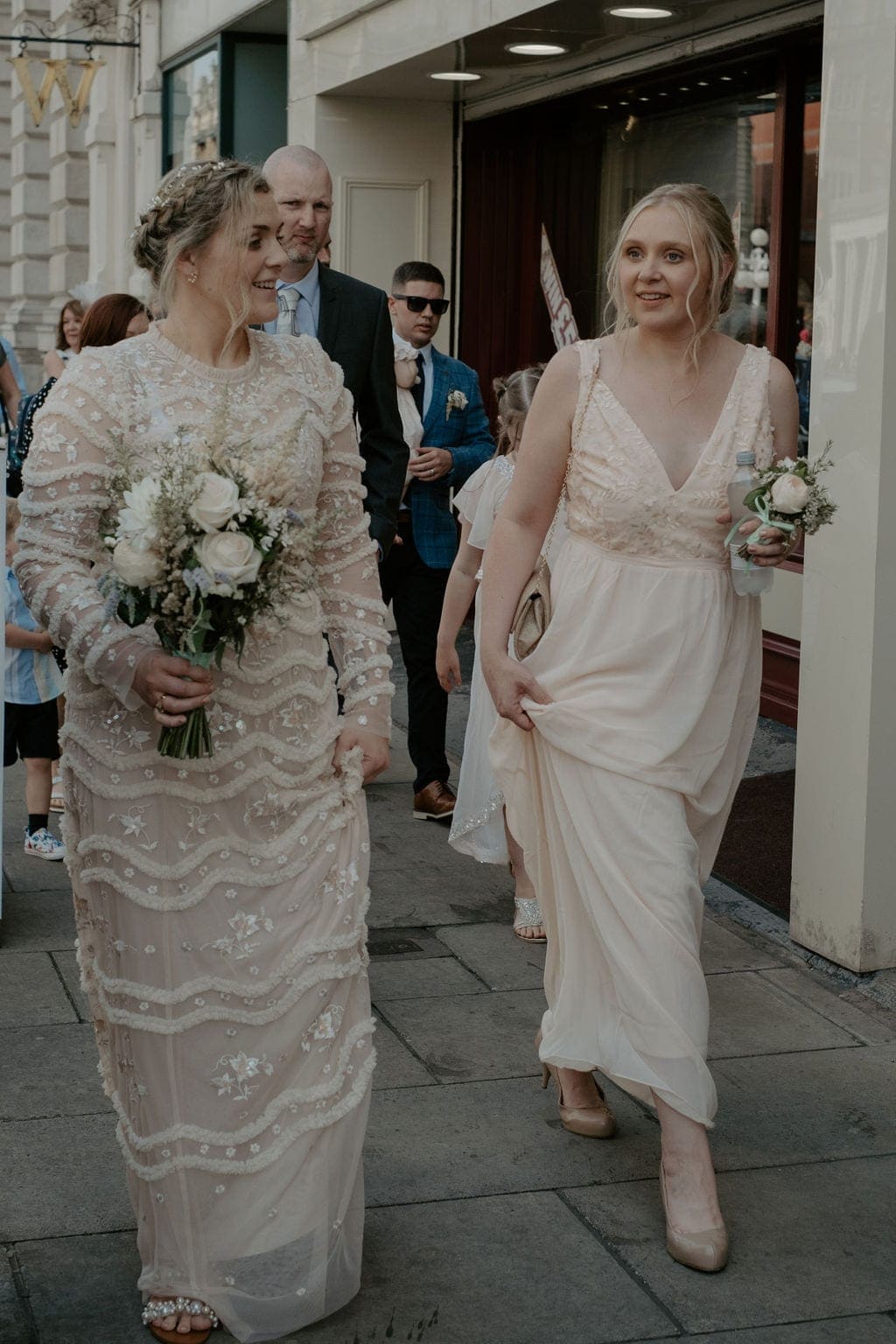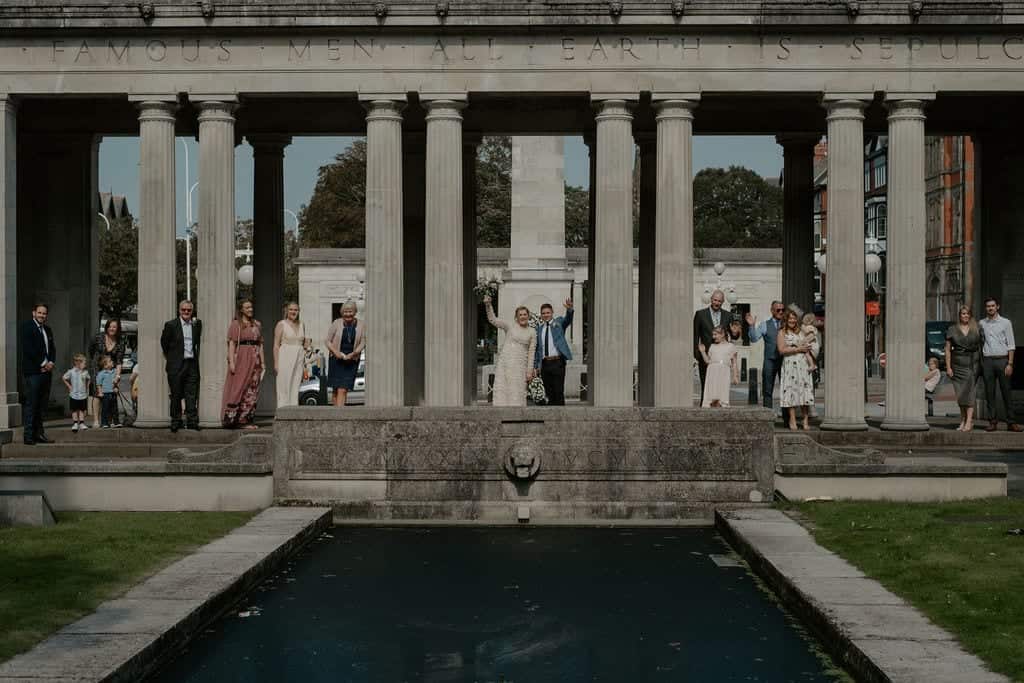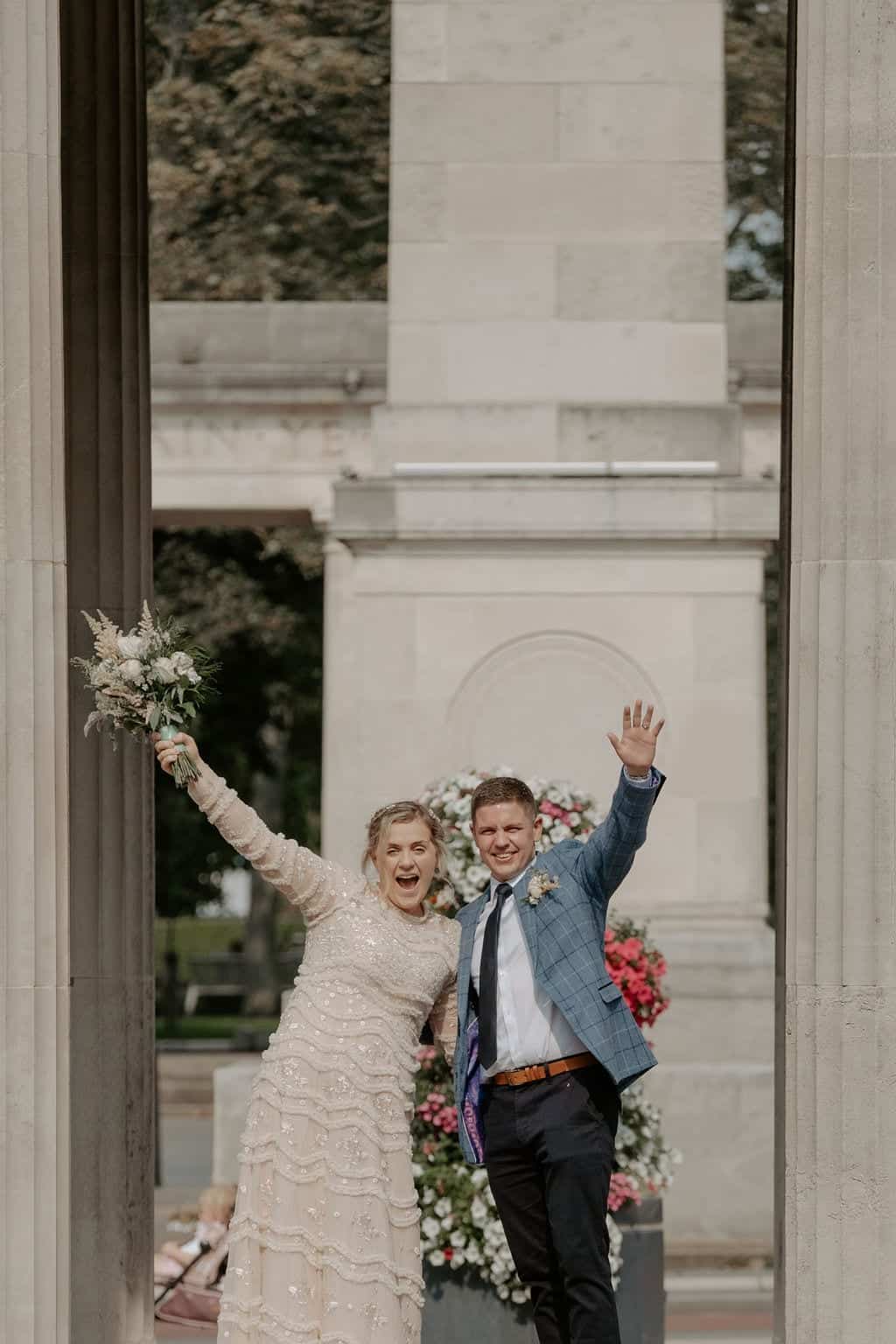 Relaxed and Intimate
We had no bridesmaids or groomsmen. We opted for a small covid lockdown wedding (with no option), but that suited us as we wanted that intimate feeling.
Emma wore a beautiful dress from Needle and Thread, she looked absolutely stunning! I wore a jacket from Marc Darcy, paired with some chino's and a shirt from next. This showed our relaxed and informal feel to the wedding.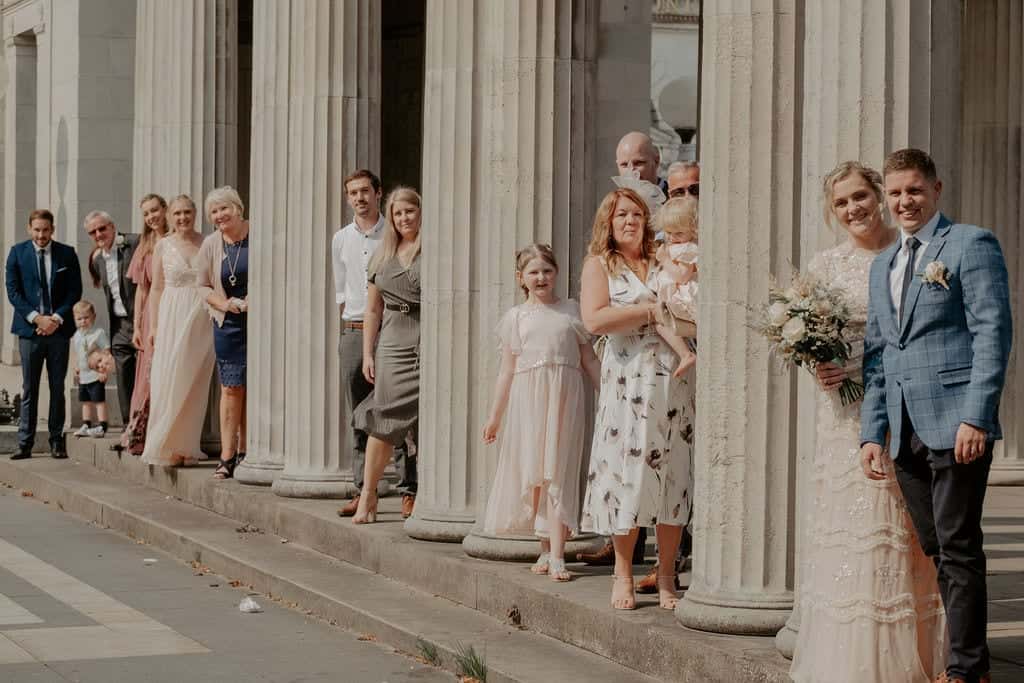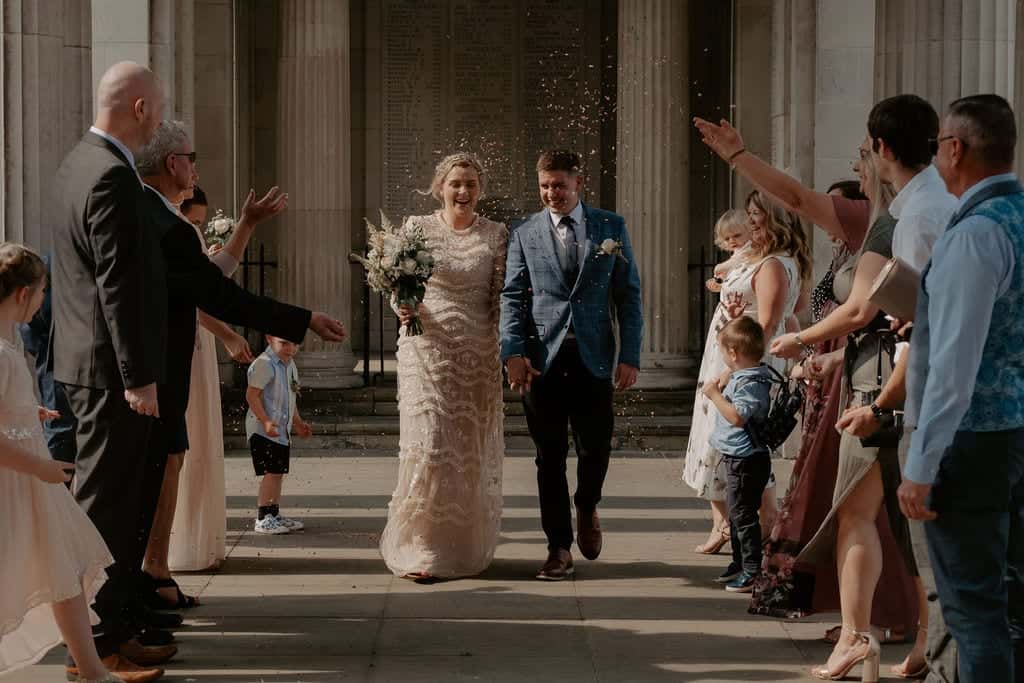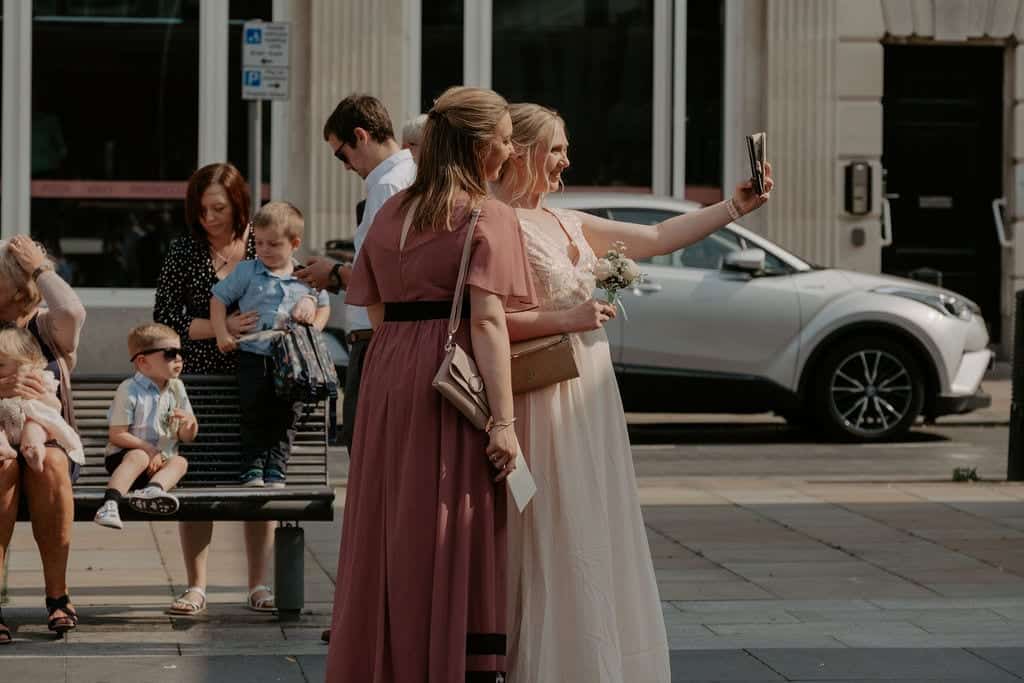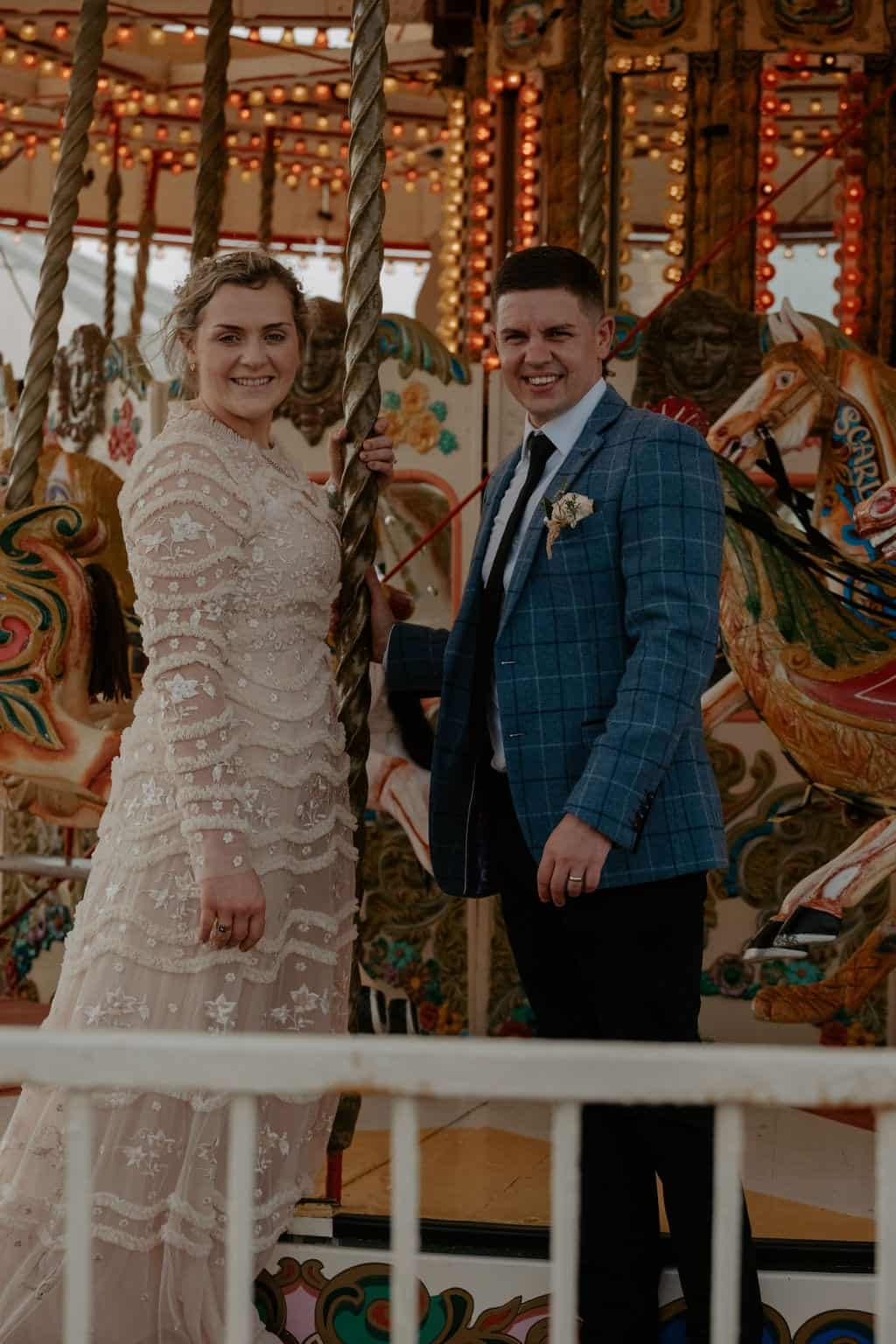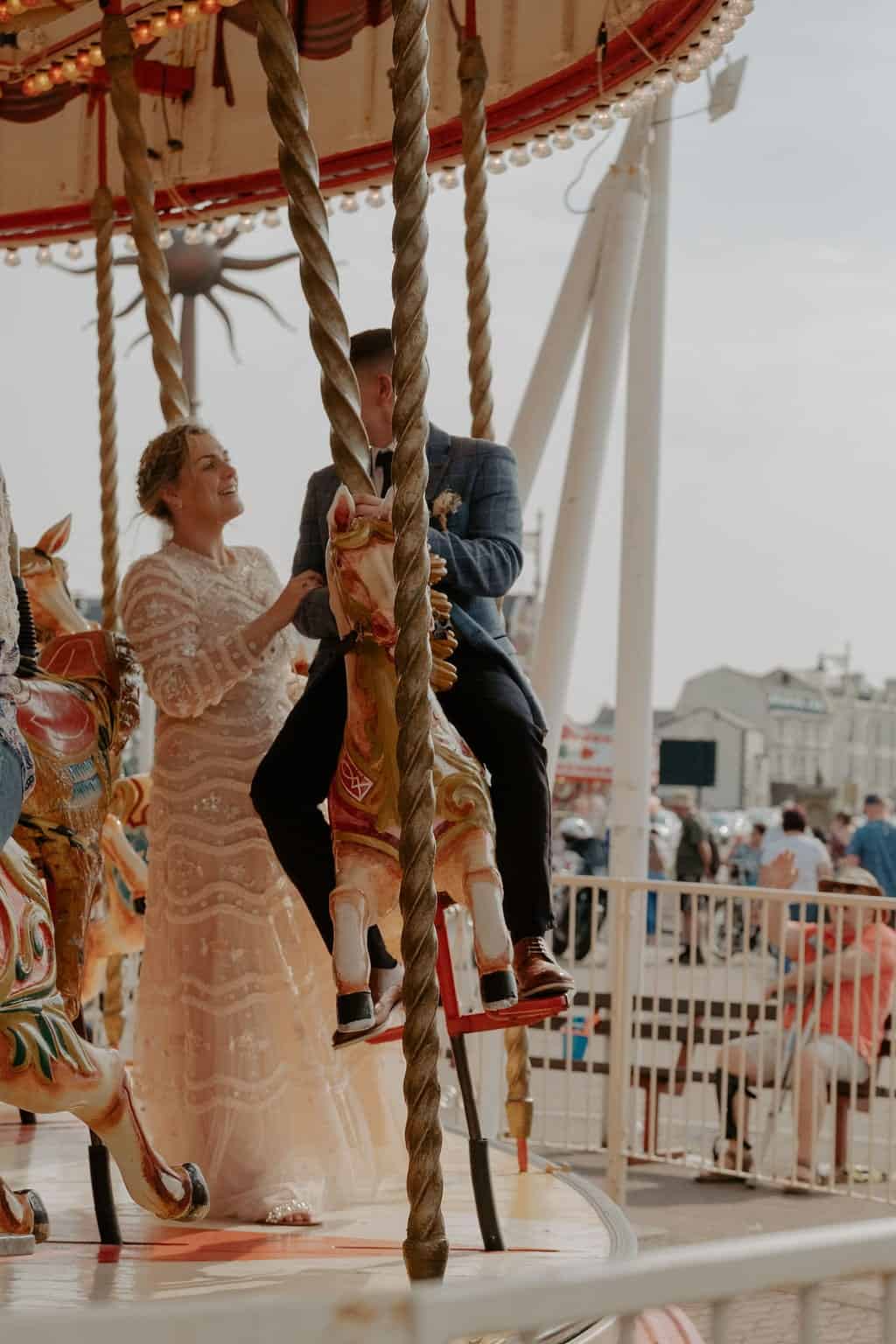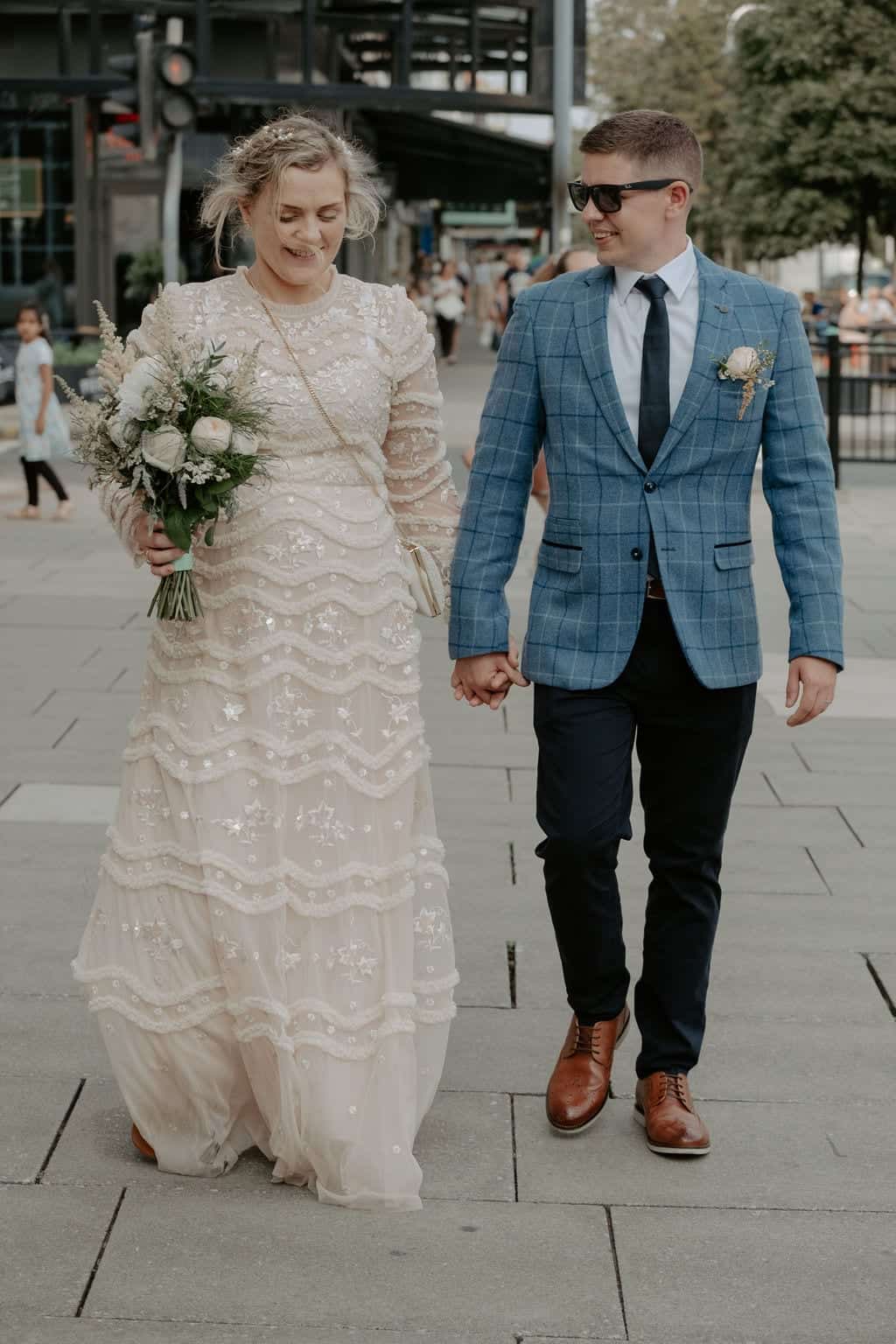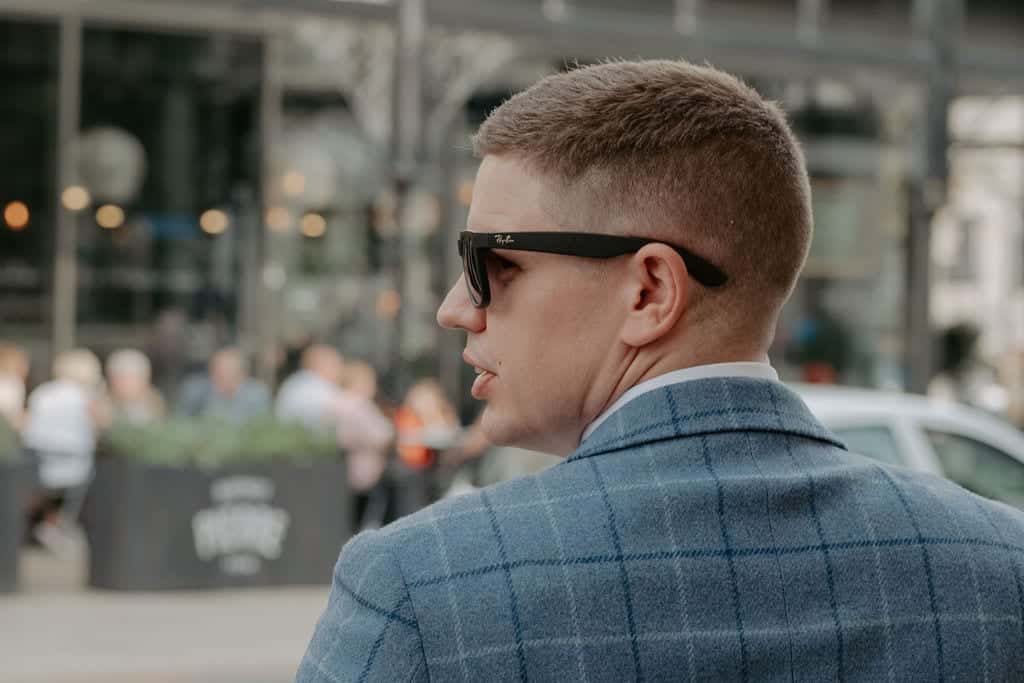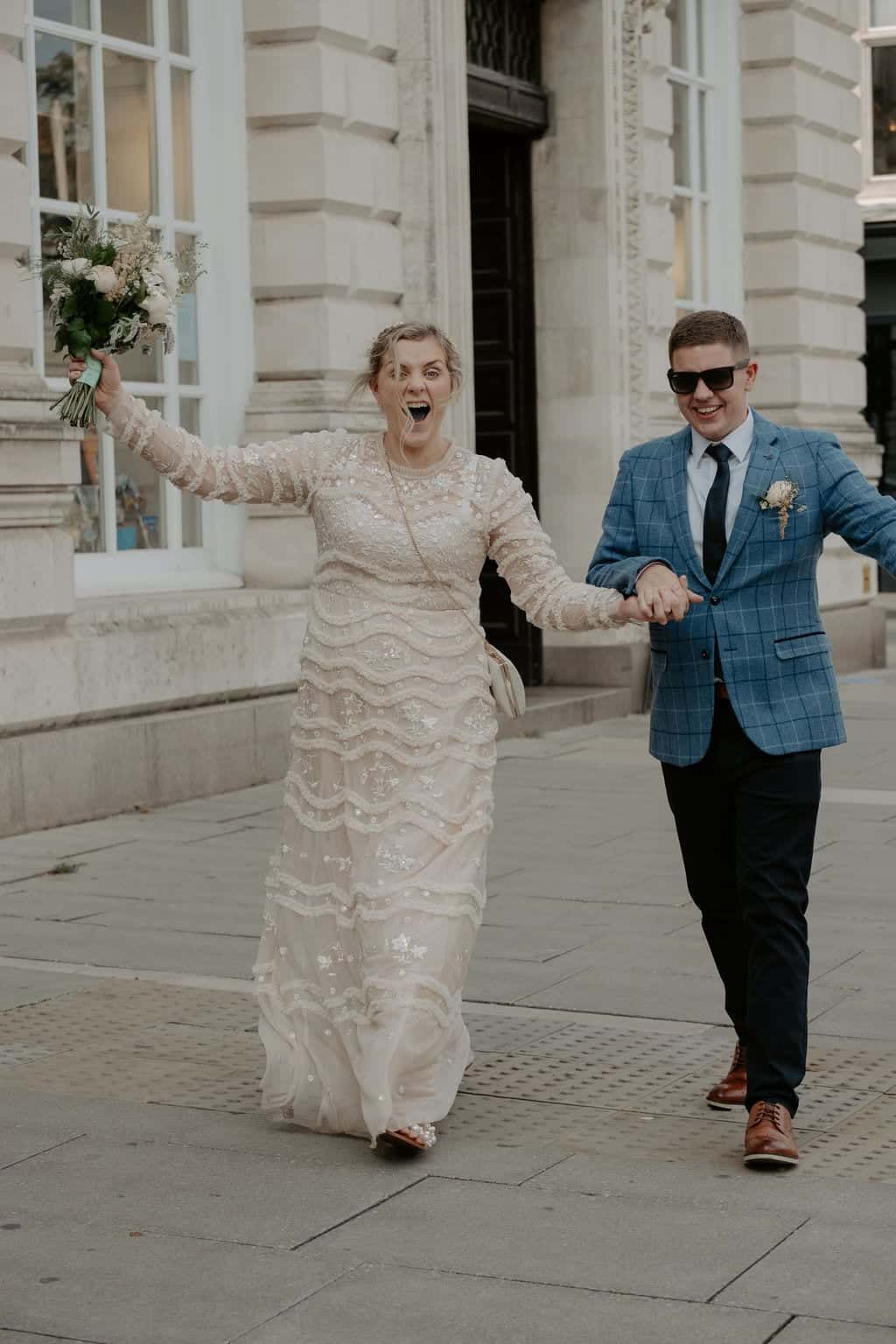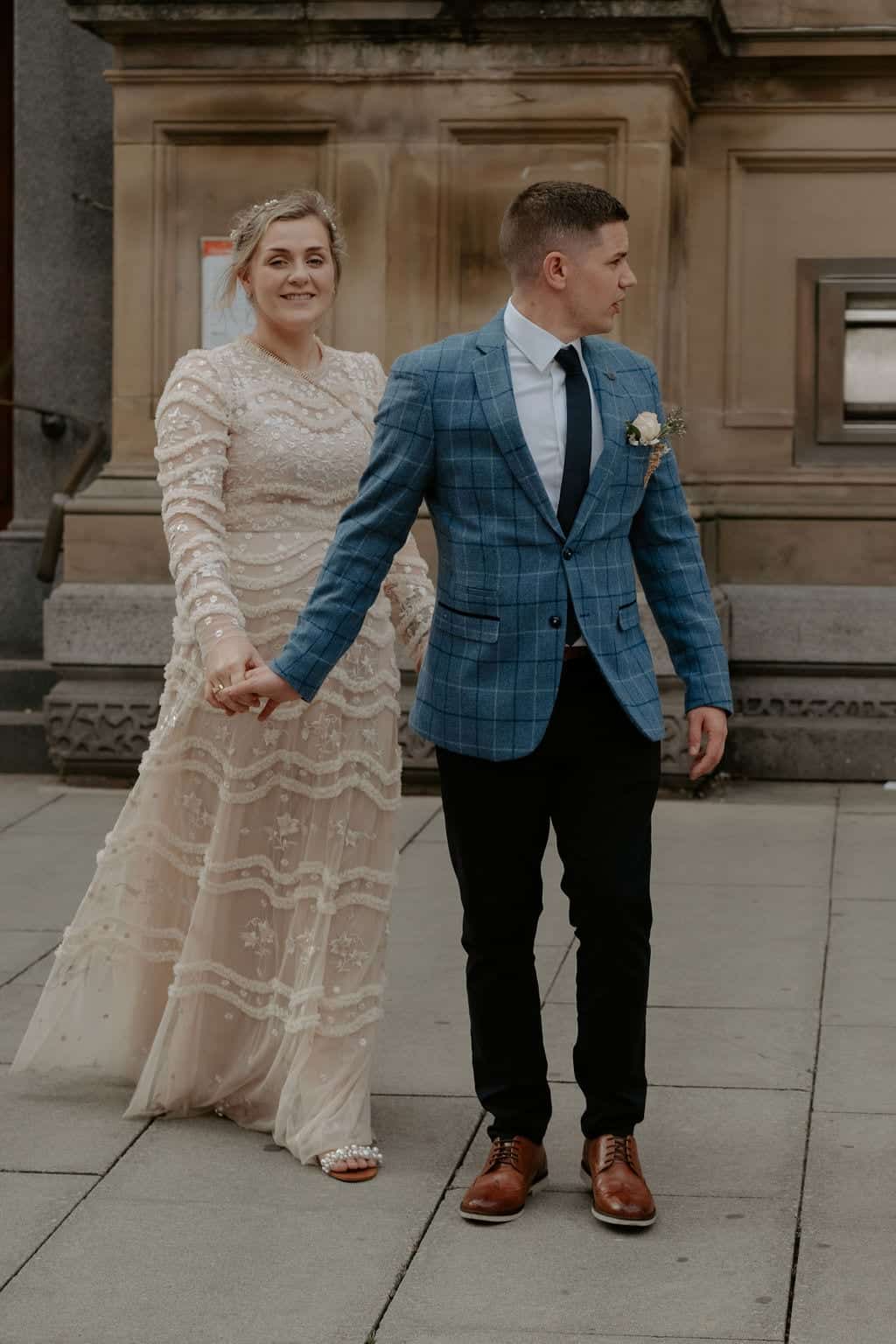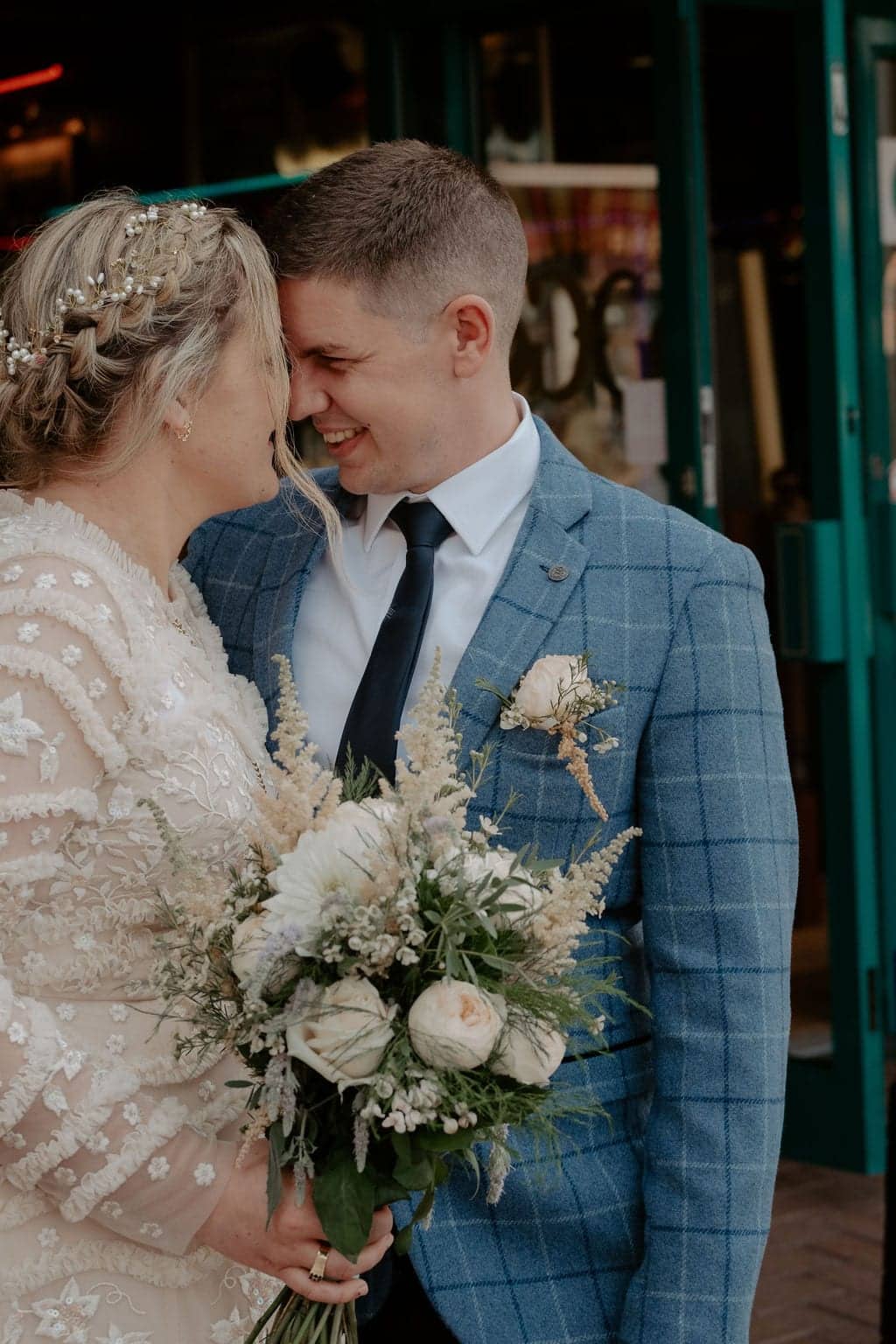 Credits
Photographer – Emily Robinson Photography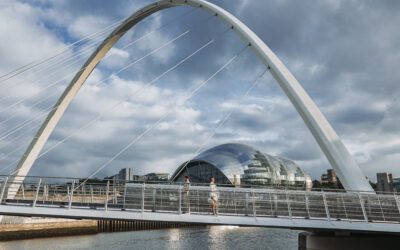 Newcastle elopement Today on the blog we have a graffiti wall, fun-filled city centre elopement...