some links in this blog may contain AFFILIATE links. We gain a small commission at no extra cost to you.
Planning an elopement or SMALL City Wedding?
Are you planning an elopement, micro, or small wedding? Then you are in the right place! We have been doing all the research and have spoken to lots of suppliers.
This means we can bring you the ultimate guide to planning a small wedding. 
Well, what a year! We know that a small wedding is not what everyone wants for their day, we get that It is a hard choice to narrow your guest list down.
Here in the UK we are limited to 30 guests along with the couples WITH GOVERMNET RESTIRCTIONS, So that limits us to a wedding for 15!
We know our readers are worldwide but most countries are now lowering wedding numbers at the moment, so we are looking at ways to make your small wedding extra special.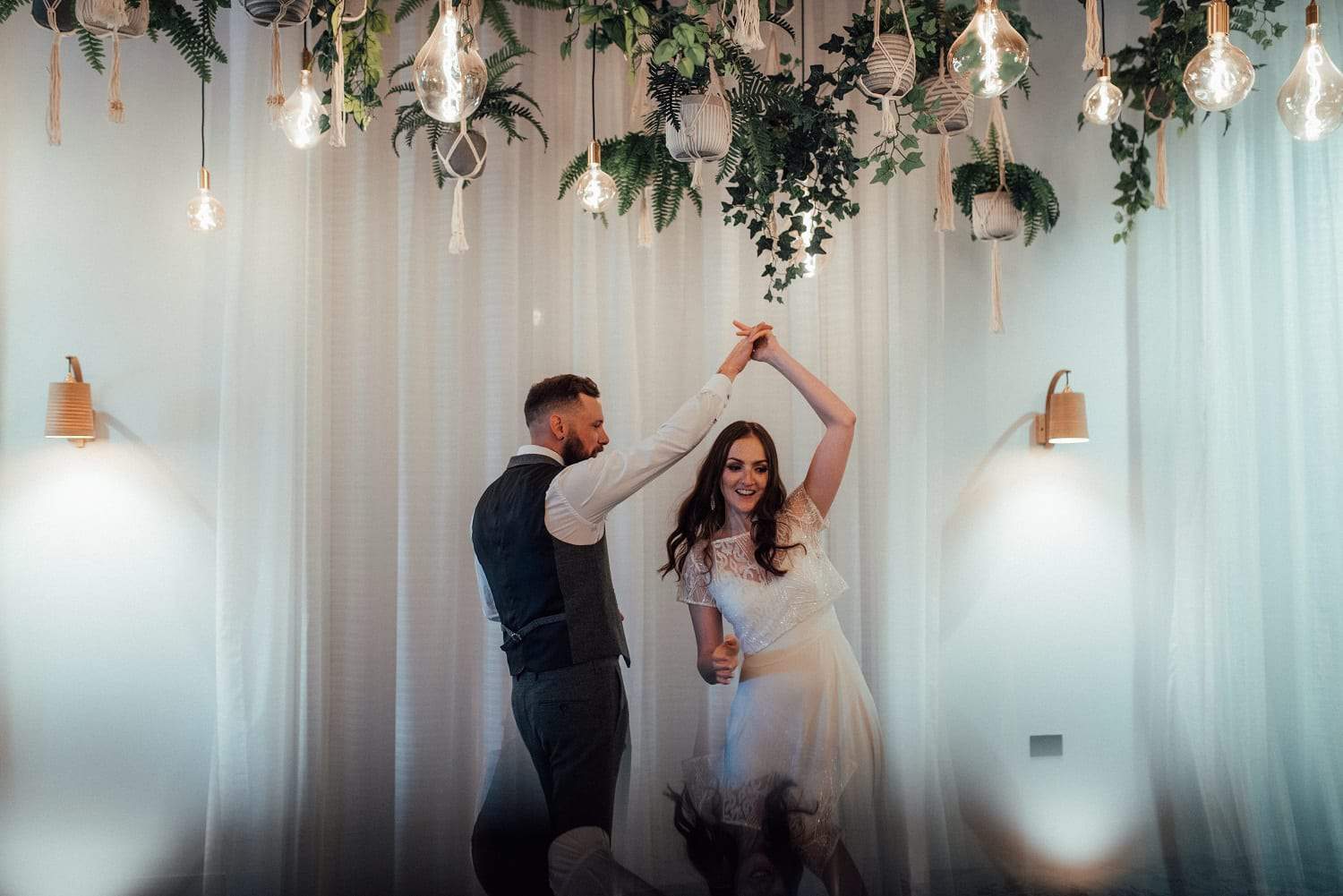 More small wedding blogs you will want to read
Newcastle elopement Today on the blog we have a graffiti wall, fun-filled city centre elopement shoot. In the bustling Newcastle city centre, the perfect elopement escape! We love the couple's style and of course the stunning city images! This is a fun, modern...
WHAT IS CONSIDERED A SMALL WEDDING?
Micro wedding
Normally a wedding with under 20 guests is considered a micro wedding and these are generally popular with destination weddings.
But, travelling to another country can be hard for all your guests to attend. Or maybe you just want an intimate wedding! 
We think the beauty of micro weddings is just how amazing you can make all the little details So that every person at the wedding will feel like a VIP.
Small wedding
A wedding between 20 to 60 is considered a small wedding. They are becoming more popular. They happened even without restrictions in place.
An intimate wedding of under 60 guests can be so beautiful, personal and very special for every guest that attends. 
Elopement
The definition of eloping has changed. It use to mean to run away in secret. Now, an elopement s usually just the two of you. Normally this is done in another city. 
If you just want to get married and forget about all the rules and regulations, then eloping is for you!
At the end of the day, a wedding is about you committing your love to one another. Elopements are the ultimate romantic micro wedding!
Benifits of eloping or having a small wedding 
Having smaller numbers means you can go all out in other areas. your spend per guest may have just increased 10 times! So this means, better food, décor, flowers, literally just about everything can now be extra!
It also means you can make it a personal.
An intimate event that you may just love even more than the big lavish one. A big wedding is fab, and we love them don't get us wrong but you don't get as much time to socialise with closer family and friends.
CHECK OUT ROW'S SMALL WEDDING IN MANCHESTER CITY CENTRE, IT WAS SUPER STYLISH AND EVERY DETAIL BEAUTIFUL.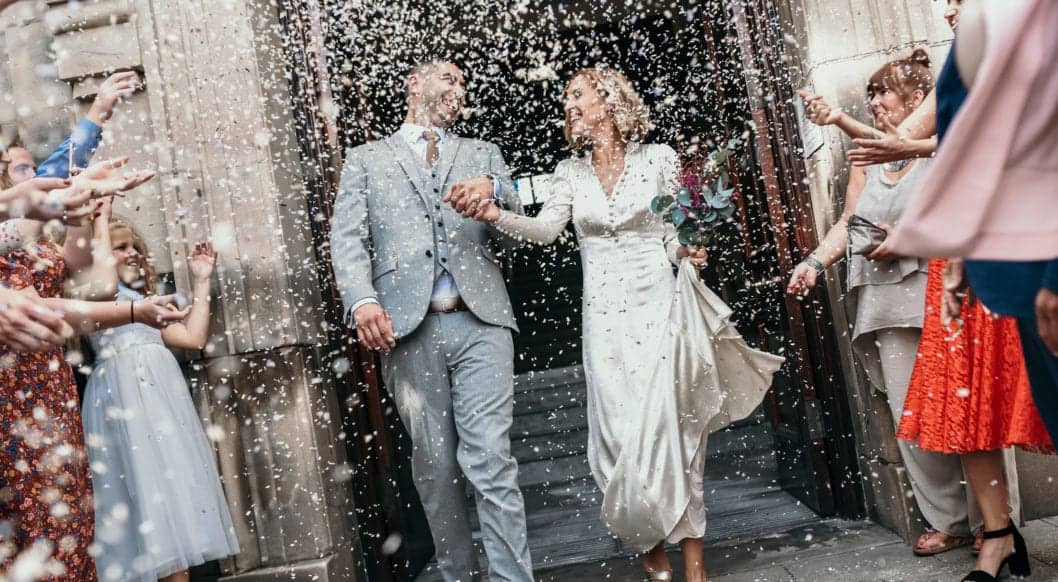 THE TIMELINE OF A SMALLER WEDDING.
Wedding timeline for small and micro weddings
We know timelines can be an overwhelming task for any wedding. So we have put together a few ideas for small and micro wedding timelines!
10.00AM HAIR AND MAKEUP TO ARRIVE TO MAKE YOU AMAZING!
12.30PM PREPARE TO GET INTO YOUR WEDDING OUTFIT
1.00PM FINAL PREPARATIONS AND PREPARE TO LEAVE FOR THE WEDDING CEREMONY DEPENDING ON YOUR TRAVEL TIME
1.50PM ARRIVE AT THE VENUE (IF YOU HAVEN'T STAYED THERE THE NIGHT BEFORE)
2PM CEREMONY
2.15PM CEREMONY ENDS
2.30PM WEDDING BREAKFAST TO COMMENCE
5.00PM CLOSING OF THE WEDDING RECEPTION
Timeline for small wedding
A late afternoon ceremony timeline. 
8AM RELAXING BREAKFAST WITH YOUR BRIDAL PARTY
9.30AM HAIR AND MAKEUP TO ARRIVE TO MAKE YOU AND YOUR BRIDAL PARTY LOOK AMAZING
1.30PM PREPARE TO GET INTO YOUR GORGEOUS WEDDING OUTFIT
2.00PM FINAL PREPARATIONS BEFORE YOU LEAVE FOR THE CEREMONY
2.30PM LEAVE FOR THE JOURNEY TO THE VENUE
3.15 ARRIVE AT THE VENUE
3.30PM CEREMONY
3.50PM RECEPTION DRINKS AND CANDID PHOTO'S WITH GUESTS
4.45PM WEDDING BREAKFAST TO COMMENCE
7.00PM EVENING DRINKS WITH YOUR GUESTS
7.45PM EVENING RECEPTION TO COMMENCE
Twighlight wedding timeline
We love a twilight wedding, for a small or big wedding! Here is a great timeline to edit and work out your own. 
9AM HAVING A RELAXING MORNING BREAKFAST WITH OTHER HALF (IF YOU REALLY WANT TO THROW TRADITION OUT)
11AM OR HAVE A BRUNCH WITH YOUR BRIDAL PARTY
2PM HAIR AND MAKEUP ARRIVE TO MAKE YOU LOOK AMAZING
4.45PM GET READY INTO THAT FABULOUS WEDDING OUTFIT
5.15PM LEAVE FOR THE VENUE (UNLESS YOU'RE STAYING AT THE VENUE
6PM ARRIVE AT YOUR VENUE FOR PRE CEREMONY DRINKS WITH YOUR GUESTS
7PM CEREMONY
7.30PM COCKTAILS AT GOLDEN HOUR
8.30PM STREET FOOD, DANCING AND HAVING FUN
Timeline for an elopement wedding 
Throwing the rules out can sometimes mean it is harder to plan a wedding! With no rules what do you do! Here is an example timeline for the perfect elopement wedding. 
10AM LEISURELY BREAKFAST IN BED AT YOUR HOTEL
11.30AM HAIR AND MAKEUP TO ARRIVE FOR YOU
1.30PM GET YOURSELVES INTO THOSE AMAZING WEDDING OUTFITS
2.00PM ARRIVE AT YOUR CHOSEN PLACE FOR YOUR CEREMONY
2.30PM WANDER THE STREETS OR AREA WITH YOUR PHOTOGRAPHER GRABBING ALL THOSE INCREDIBLE IMAGES
5.00PM ARRIVE AT THE RESTAURANT IN YOUR WEDDING GEAR FOR AN AMAZING MEAL, THE REST OF THE NIGHT IS YOURS.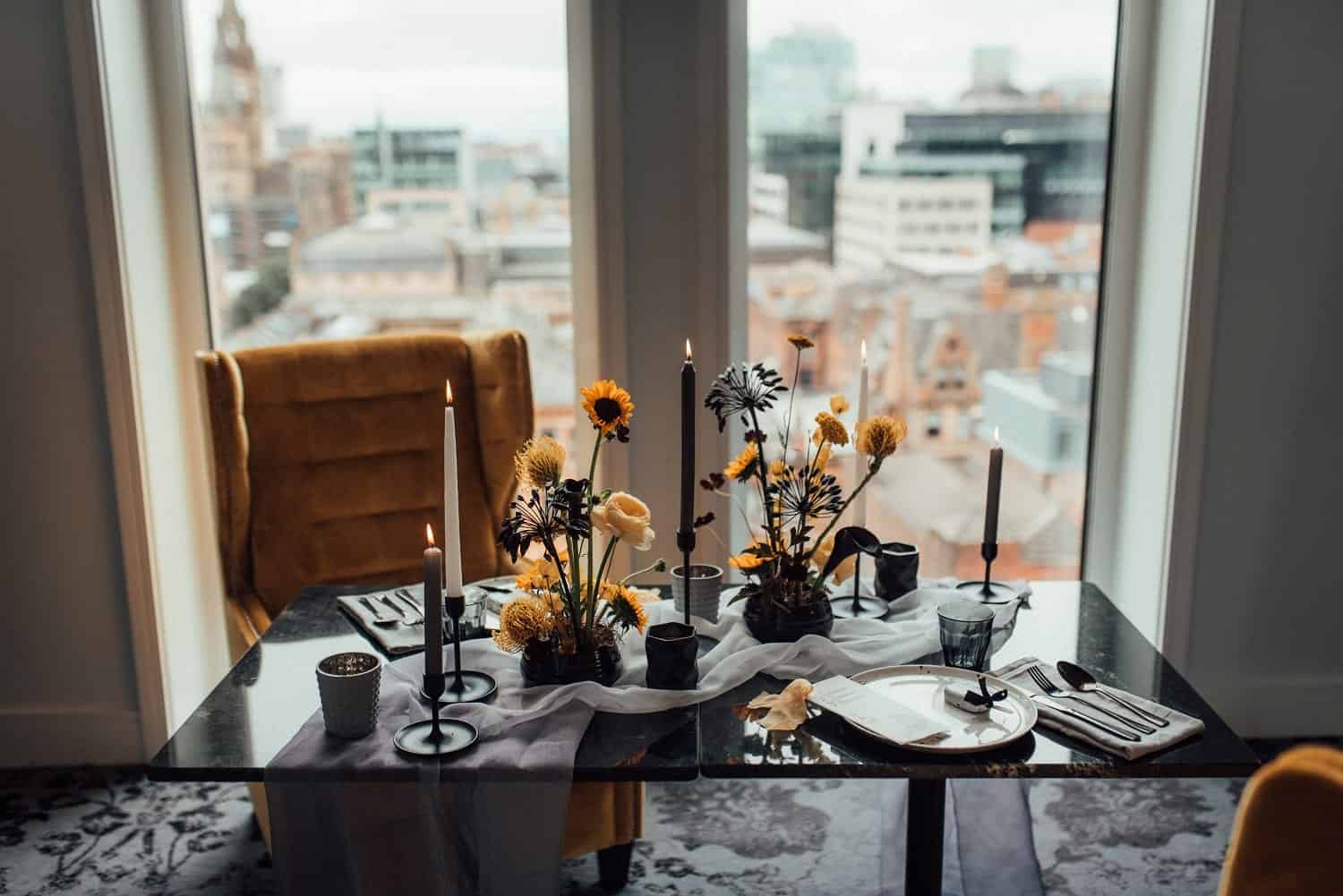 AREAS TO CONSIDER FOR STYLING A SMALL WEDDING. 
Ceremony
This is the important part at the end of the day, no matter the guest count.
With fewer guests you can make a feature of the aisle. have it wider and decorated down the sides. Have a big arch or backdrop that you can reuse at your party next year.
Make it special, have programs personalised for each guest. Have their name in a lovely sign on each chair where they should sit.
Everyone could have a bouquet, corsage or button hole. So many ways to add a personal touch!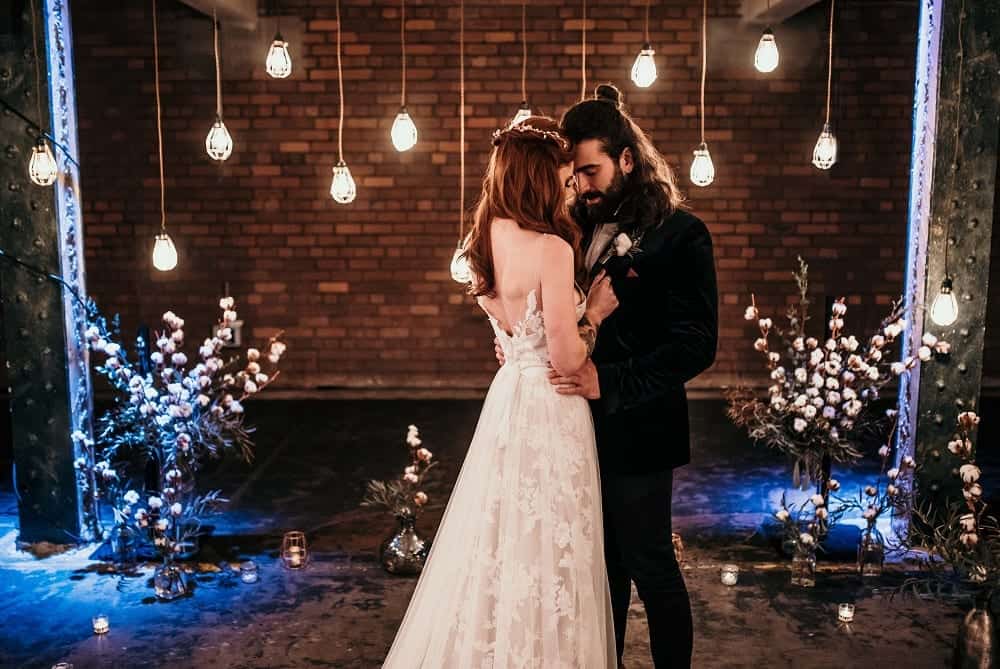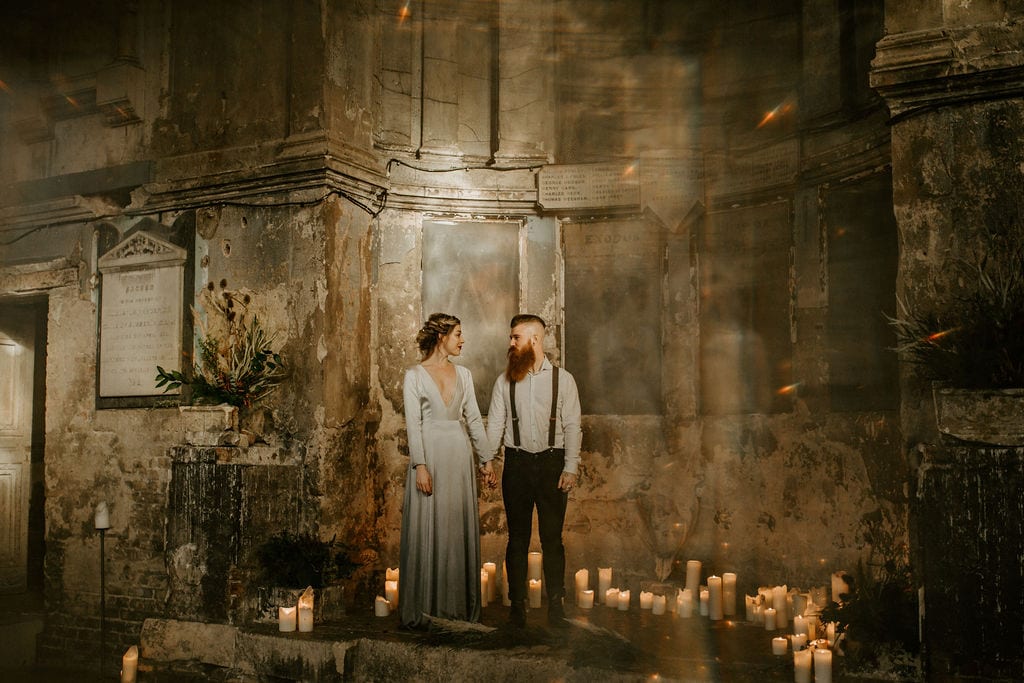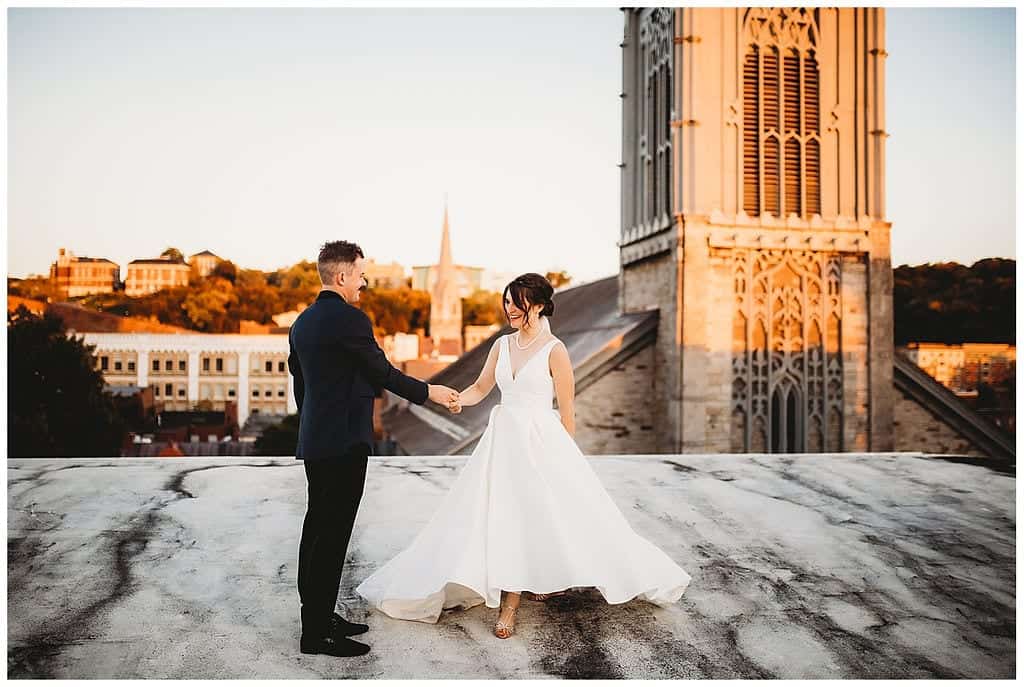 TABLE STYLING
Make the table a wow factor!
I must admit a smaller wedding always excite me as it means we can go all out on the table styling. You can have a tailored menu to suit each guest, high quality personalised food. And you will still probably spend less.
Then you can have a large table full of flowers and candles and so much wow factor. Each place setting can be personalISED and so special. With charger plates, cutlery and glassware all chosen to suit design and considered.
Gifts hand wrapped, personal cocktailS or drink for each person. High quality menus and place cards, you can splash that extra cash you make it feel special.
CAKE AREA 
Still go all out with your cake or dessert area. You can keep it small still and make it a lovely feast style set up.
Or go large and box it up and give out to guests you wished were there. If having a party next year to celebrate with everyone this could be their invite also. I can imagine your venue, caterer or cake maker will help you with the boxing up.
STYLING FOR AN ELOPEMENT
Just because it is the two of you doesn't mean you can't style the day. You can find a local stylist or planner to help find you some amazing local suppliers. 
They will then make your day extra special. As mentioned before you can go extra and then share the items with family and friends after, like sweet treats and flowers.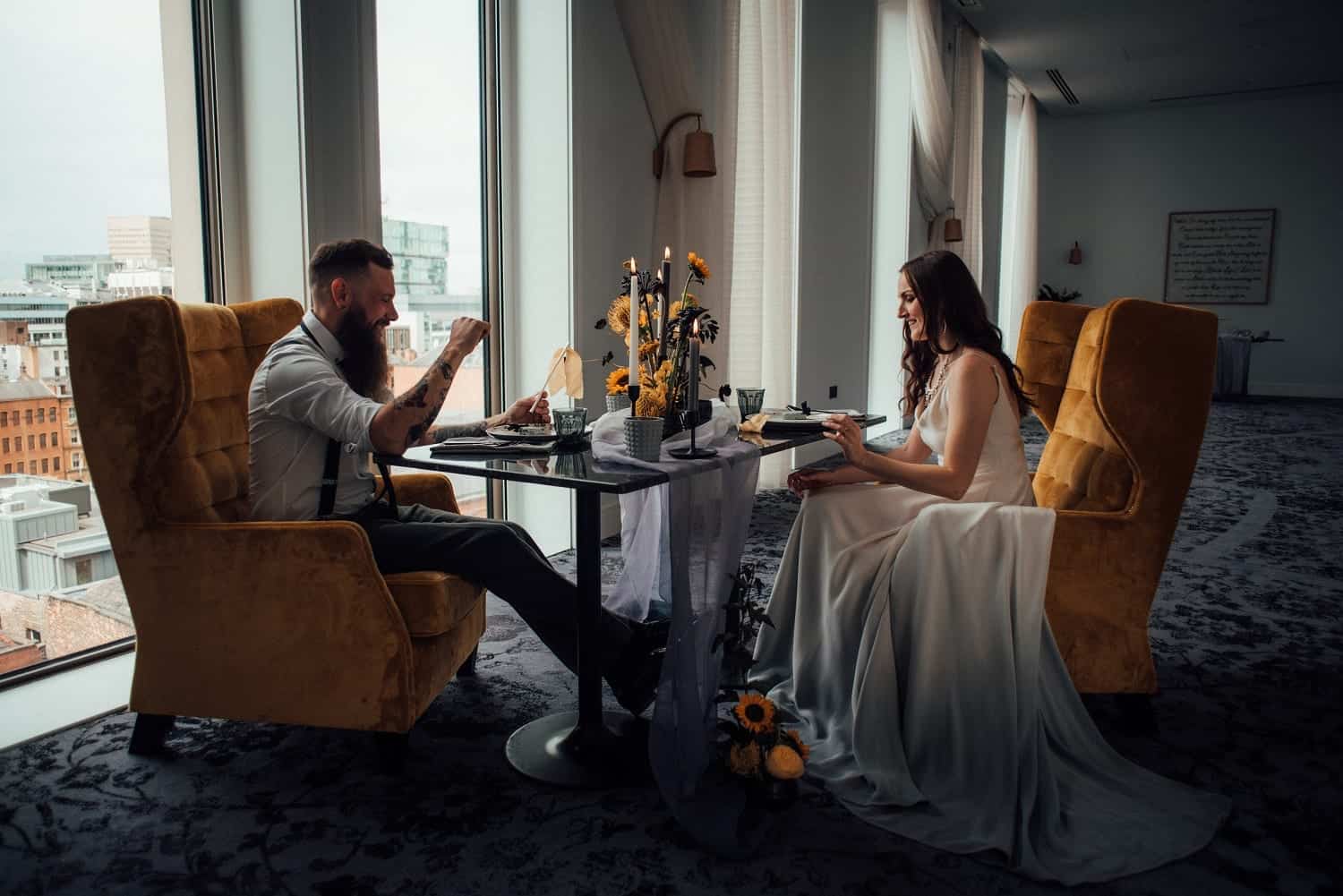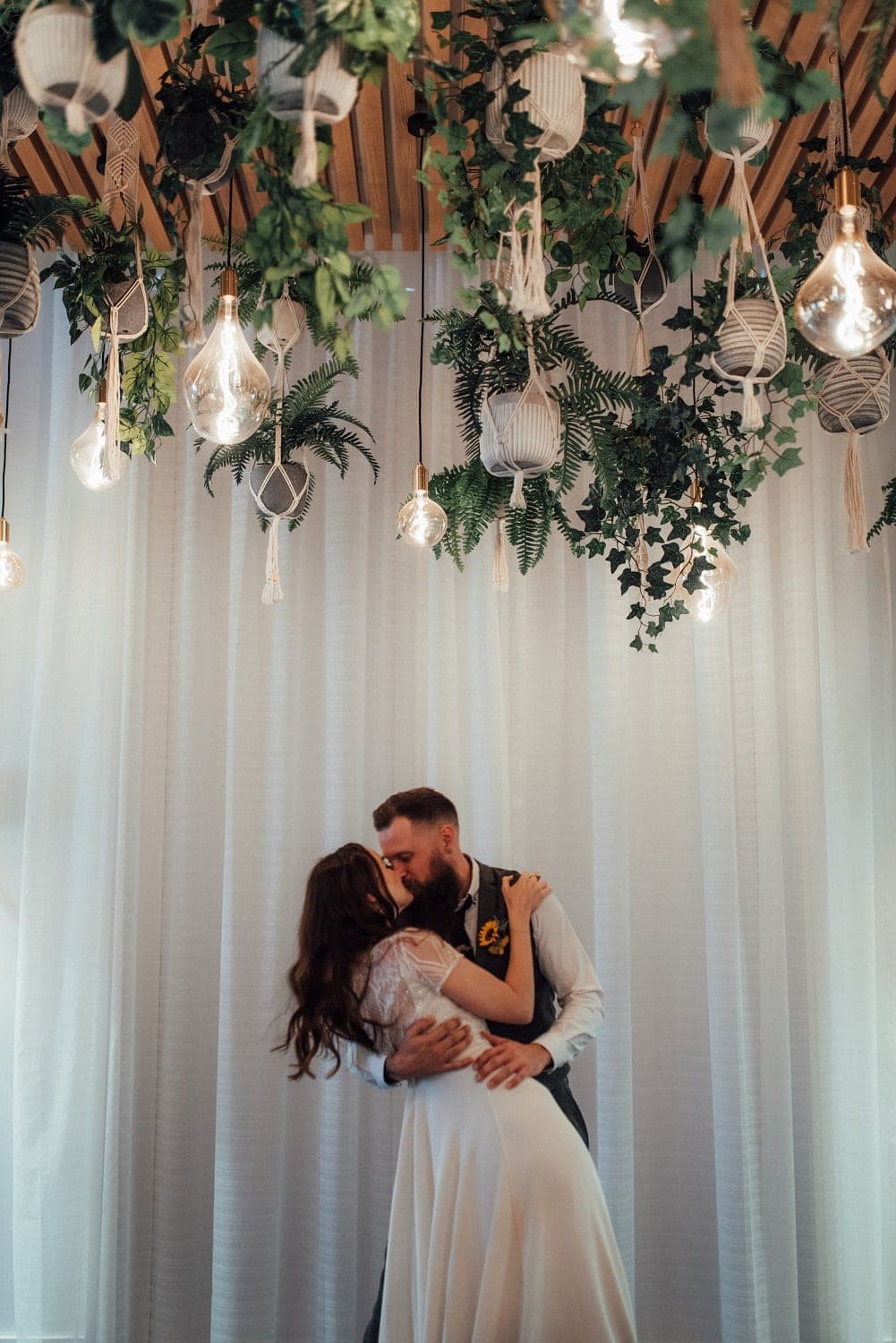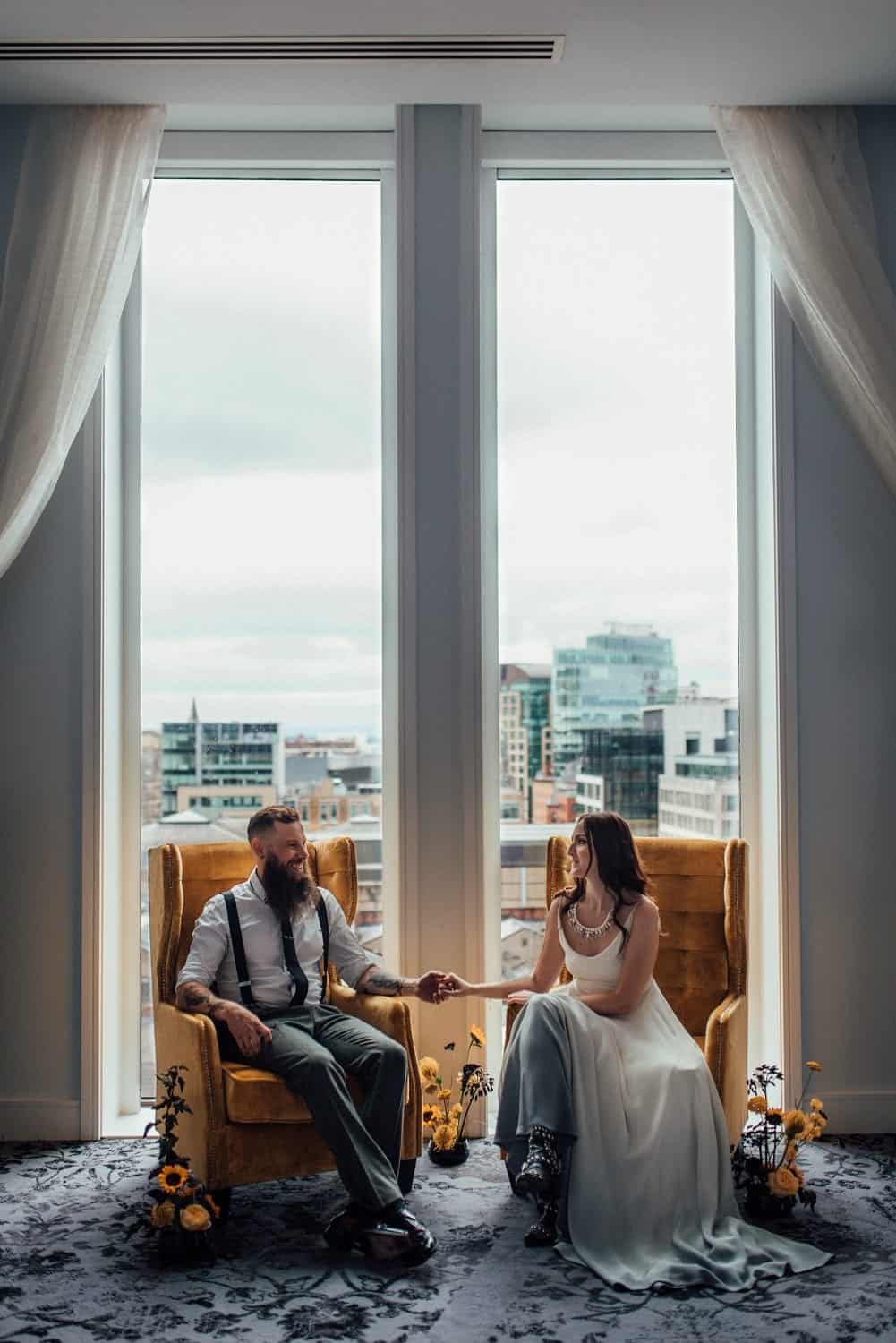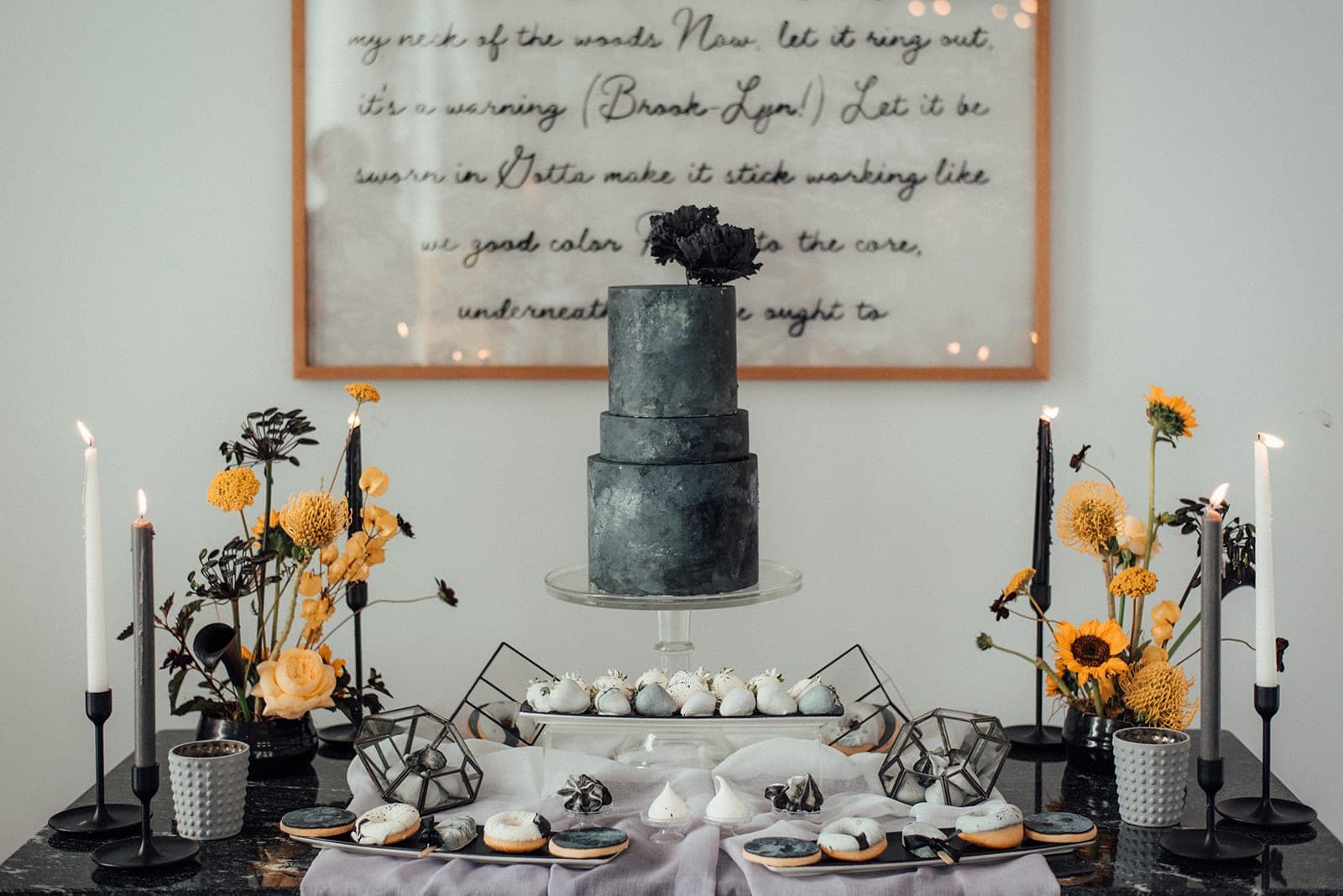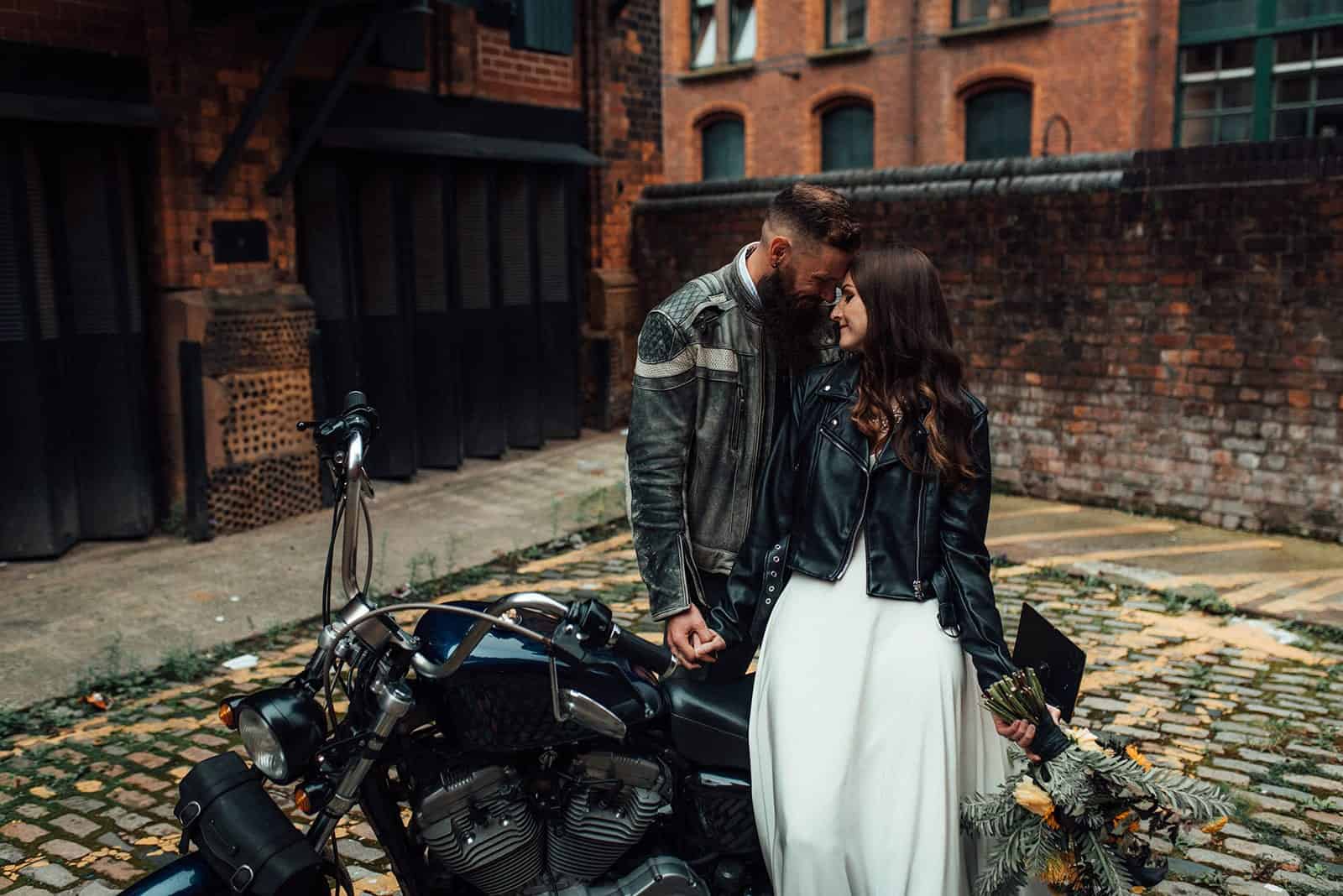 Elopement and small wedding ideas
We have been searching on Esty and NOTHS. Our two favourite sites to add some unique personal touches to any wedding. 
Make your favours extra special: click the pics to shop!
 Just remember that it is about committing to each other and getting married, the party is an added extra!
We understand the time and effort you have probably already put into planning your special day. Try, to step away for a while and come back with plans that will work and still be the special occasion you want. I think A ceremony and lovely meal now followed by a huge all night party when possible is a good shout!
If this ultimate small wedding guide is still not enough for you! then you are in luck! 
We have lots of blogs to help you plan your small wedding. Real weddings to show you how amazing it will be! Styled shoots for inspiration. And lots more helpful advice blogs full of ideas!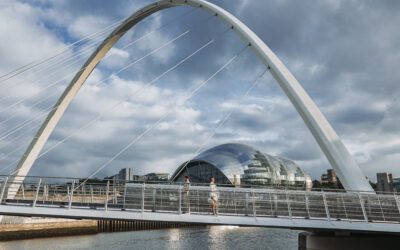 Newcastle elopement Today on the blog we have a graffiti wall, fun-filled city centre elopement...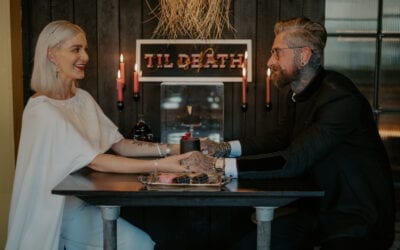 should I elope? In a world that has been turned upside down and twisted around, weddings are still...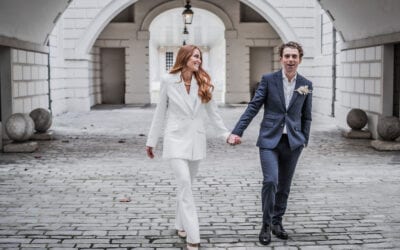 Intimate southwark wedding. Today on the blog we have a gorgeous small wedding to show you. Nicole...