This week we have the Asylum wedding for you! It's a beautiful real wedding for you and the gorgeous couple are Rachel & Luke. It has all the cool vibes of a city wedding, set in a venue in our lovely city of London!
what area and location was the wedding
The ceremony took place in Peckham's Asylum Chapel. The beautiful, Grade II listed derelict church with an interesting history. It used to be used as a retirement home for pub landlords and survived a bombing during the second World War. Now, it's a beautiful wedding and events venue with its paint-peeling-off-the-walls charm and stunning light.
The reception and after party was held at Bermondsey Street's Tanner Warehouse. A super cool, industrial-chic bar with incredible food and drinks and better staff – the team were AMAZING.
We didn't have a theme, i guess it was London, fun, and personal.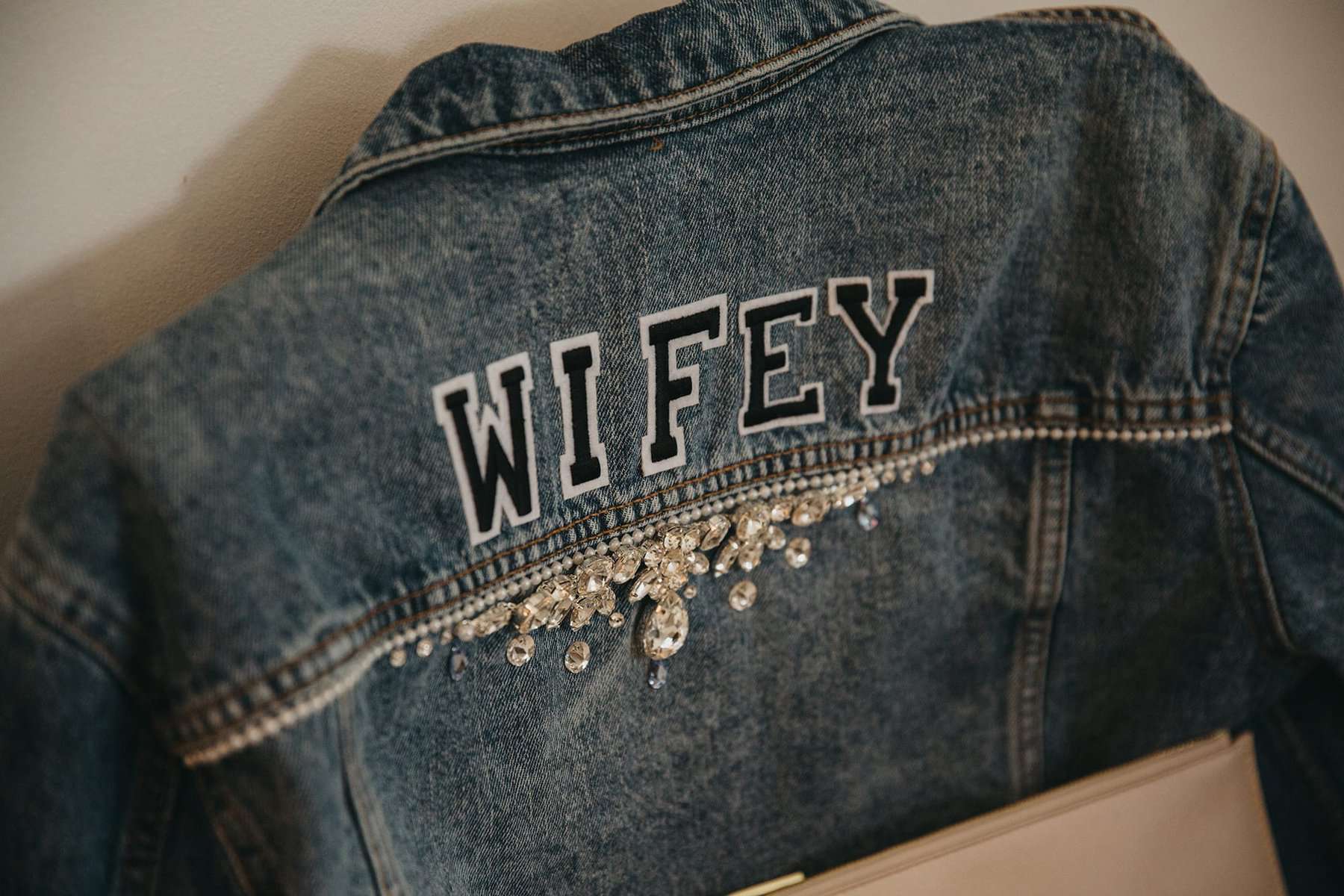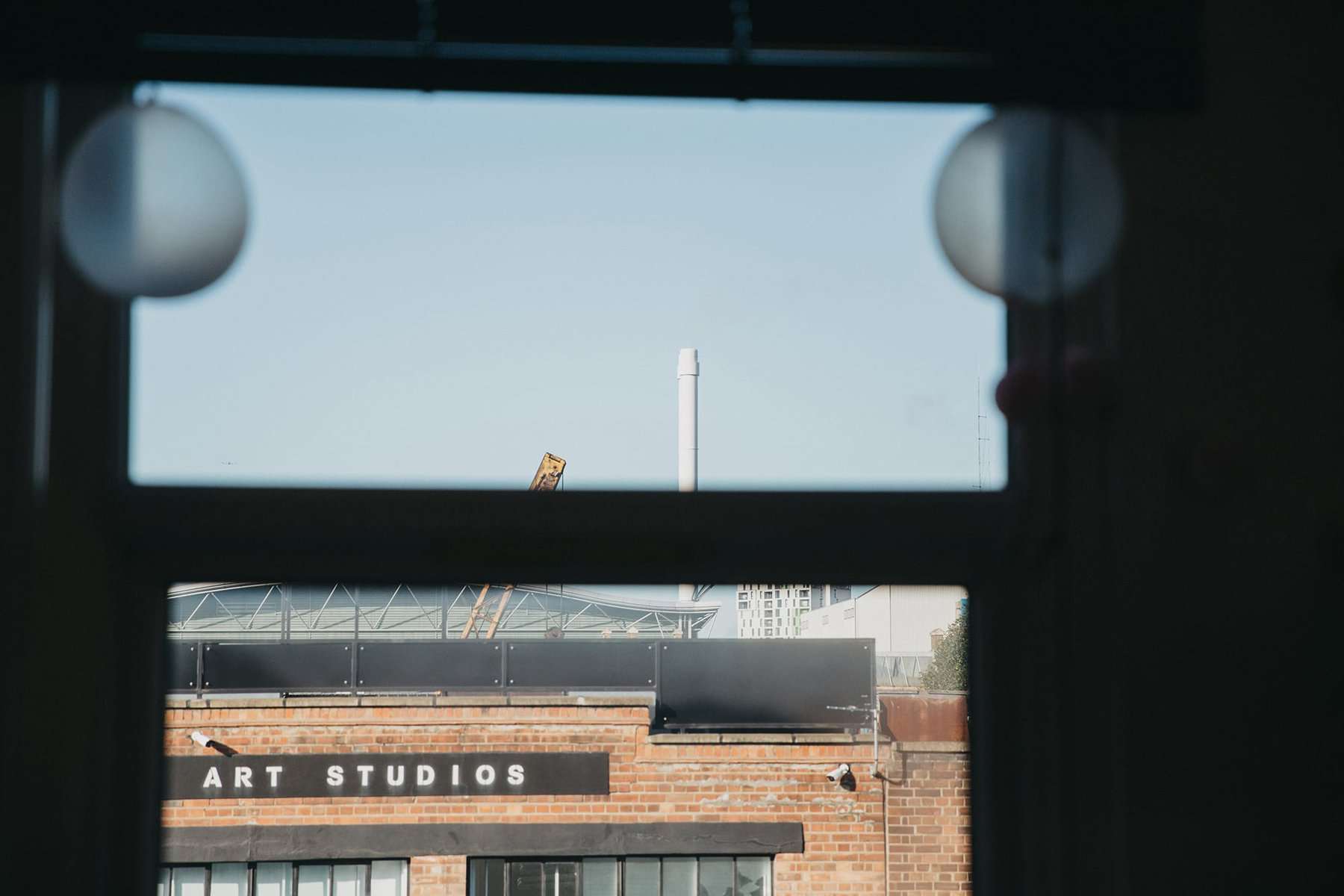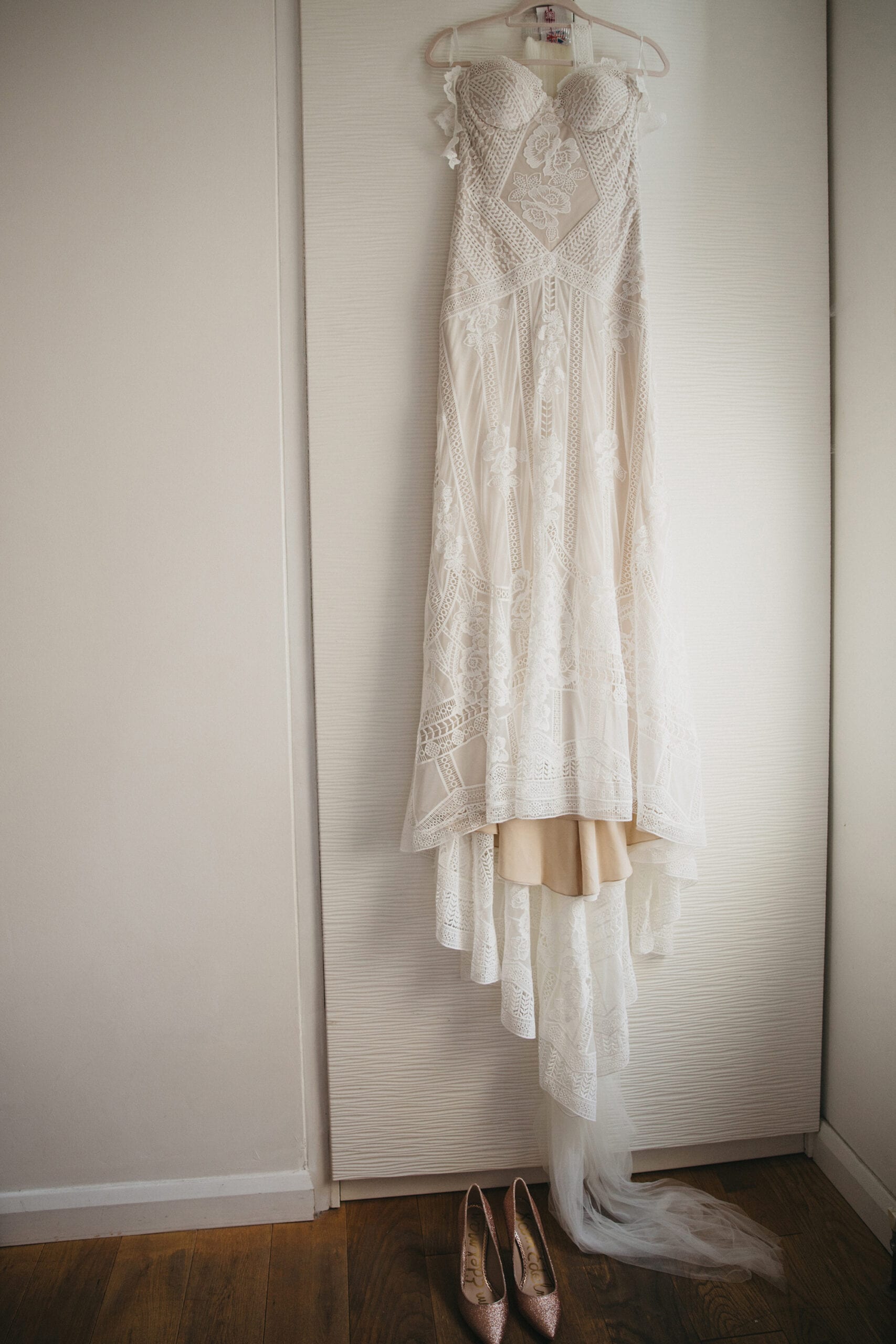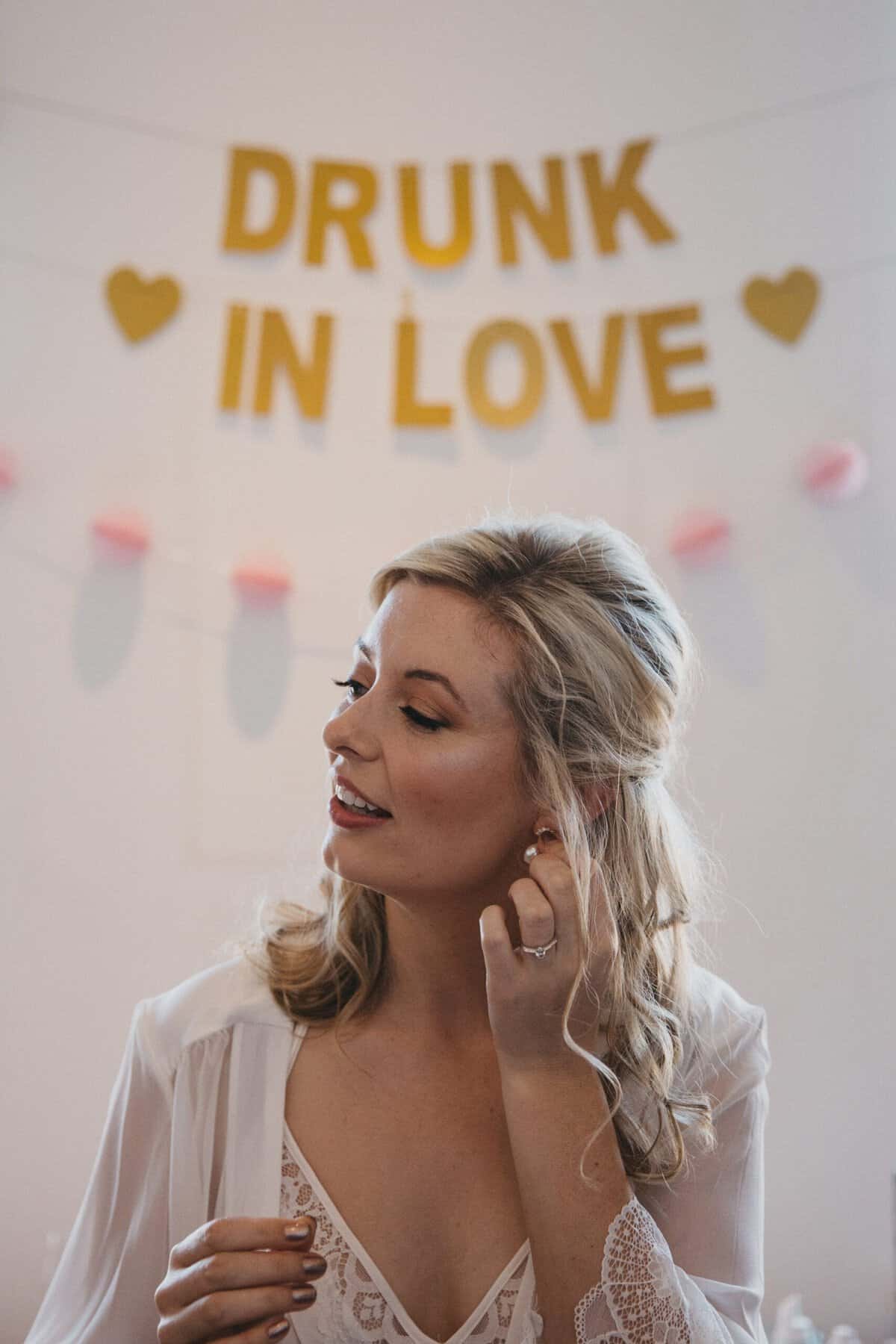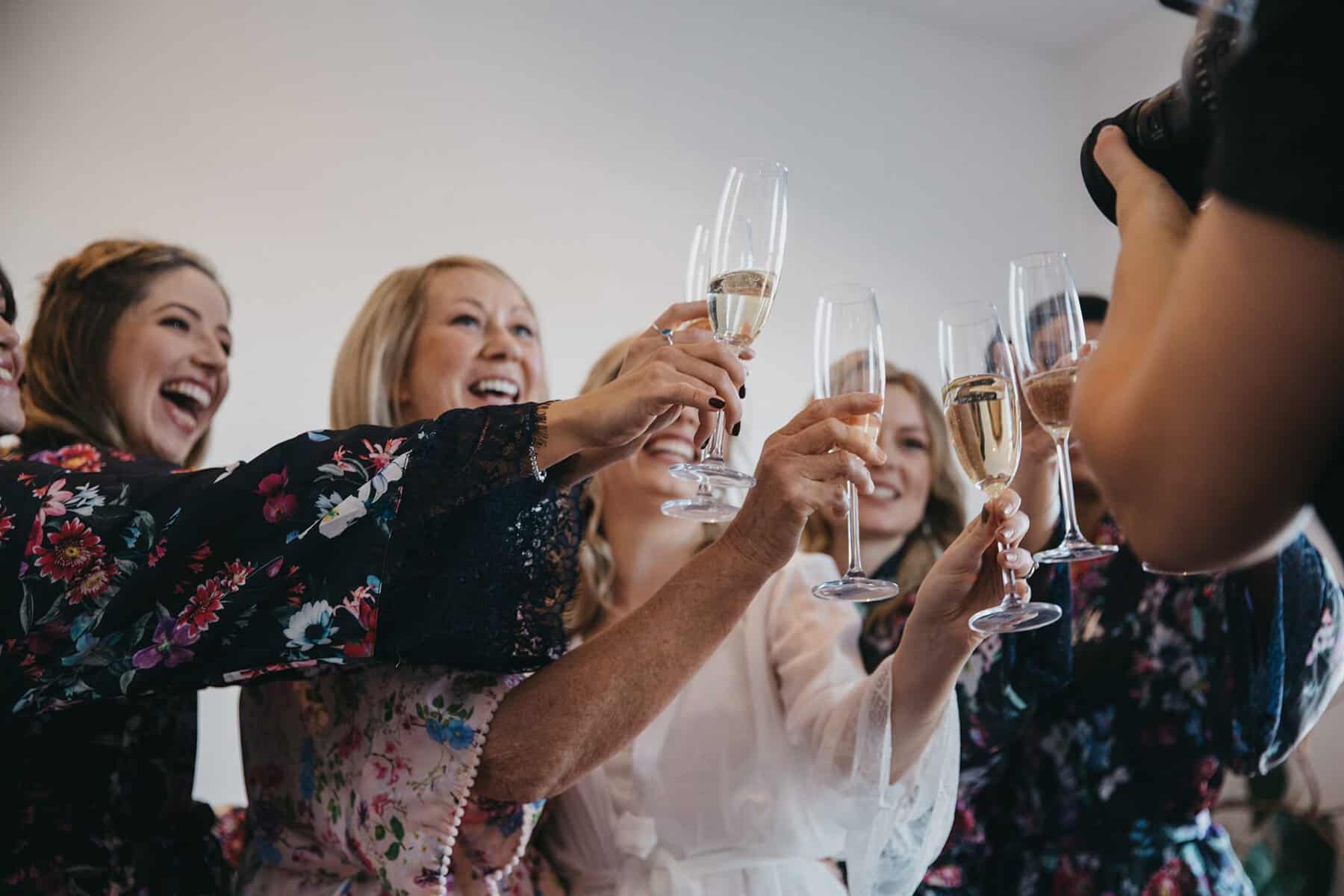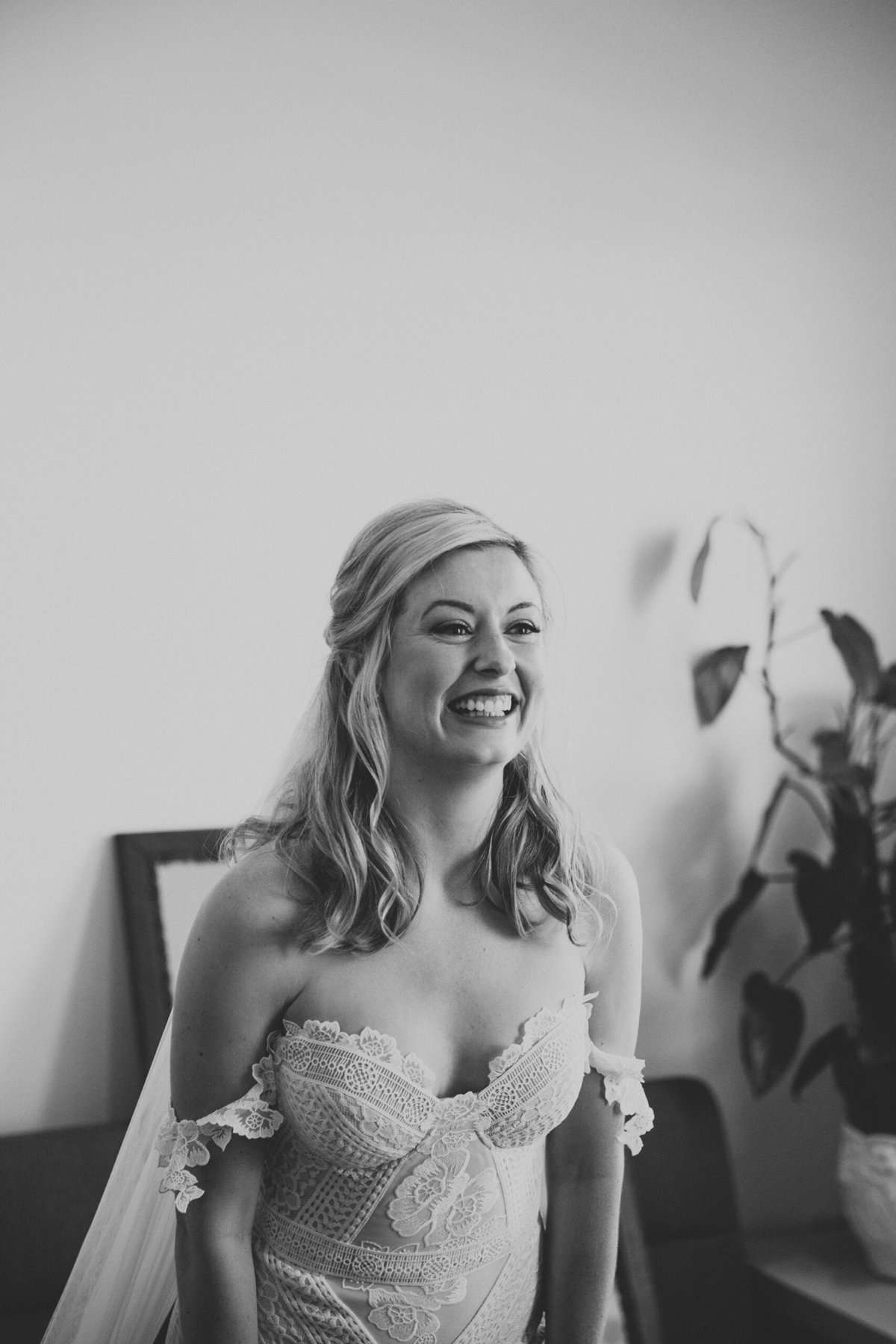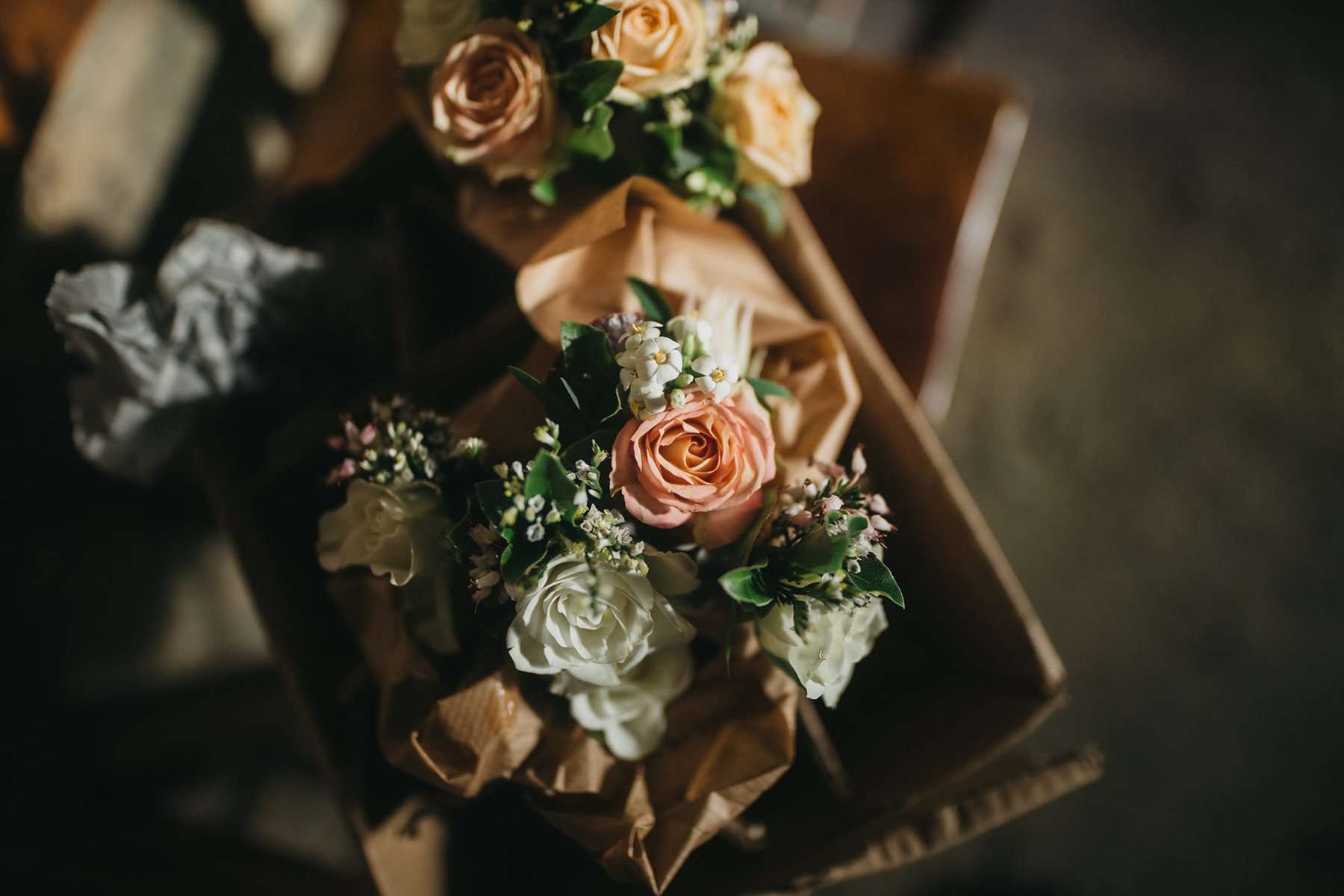 What did the bride wear and who was the designer?
Rachel wore an ivory boho-chic Rue De Seine gown, with a sweetheart neckline and drop lace arm bands. Wore with rose pink glittery high heels (Sam Edelman) and a denim jacket that my friends made, covered in bling and 'WIFEY' patch sewn on the back!
What did the groom wear and who was the designer?
Luke wore a super cool 'millennial pink' coloured suit from Reiss, black Grenson shoes, and a wicked tie designed by his friend and talented designer Fi Payne, with floral Liberty fabric
What did the bridesmaids wear and who was the designer?
The bridesmaids wore beautiful wine-coloured satin dresses with a modern, v-neck wrap style, side slit and thin straps. The designer was Shona Joy, an awesome Aussie designer. They wore their own heels for the ceremony and then changed into trainers for the dance floor!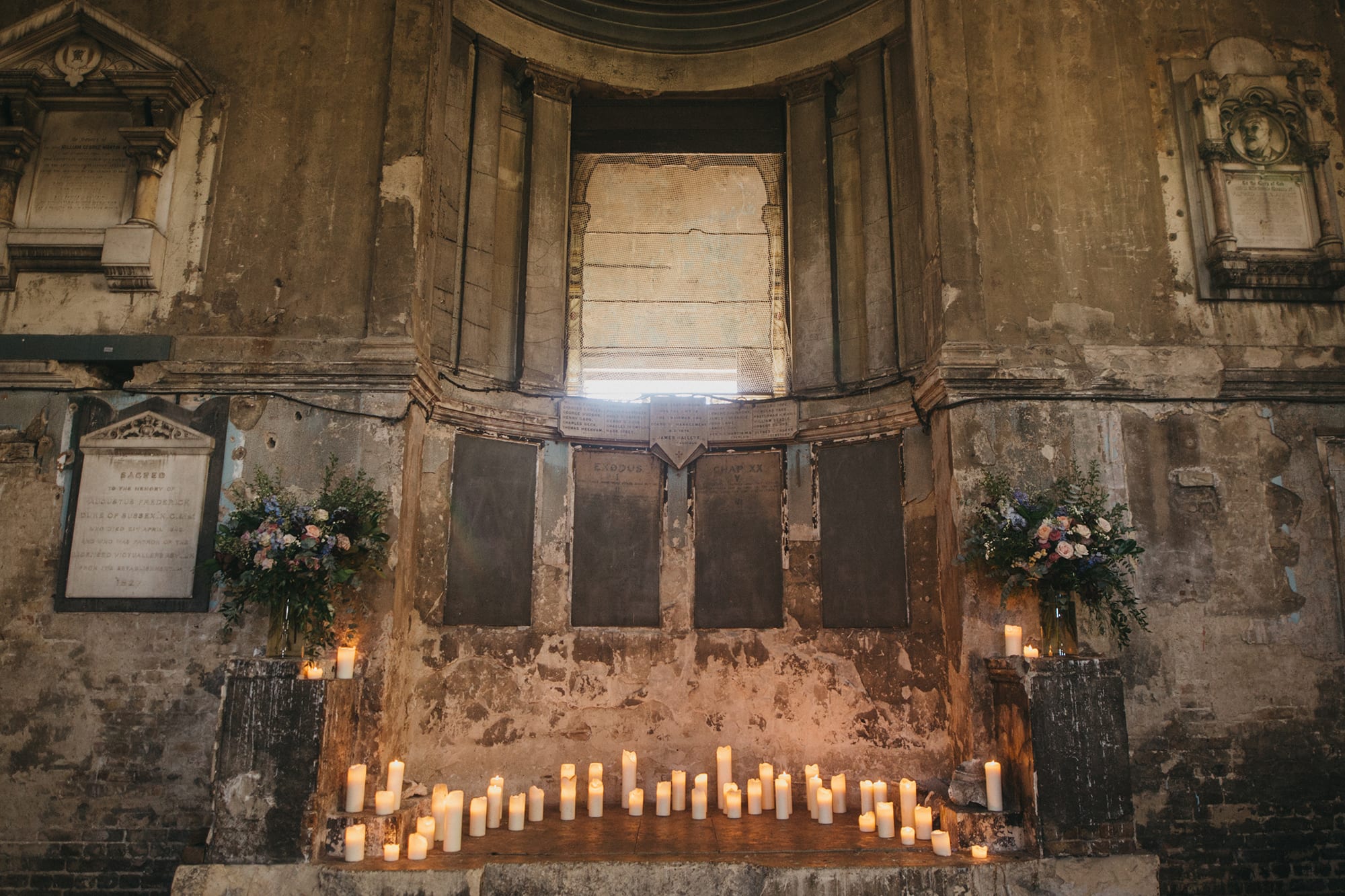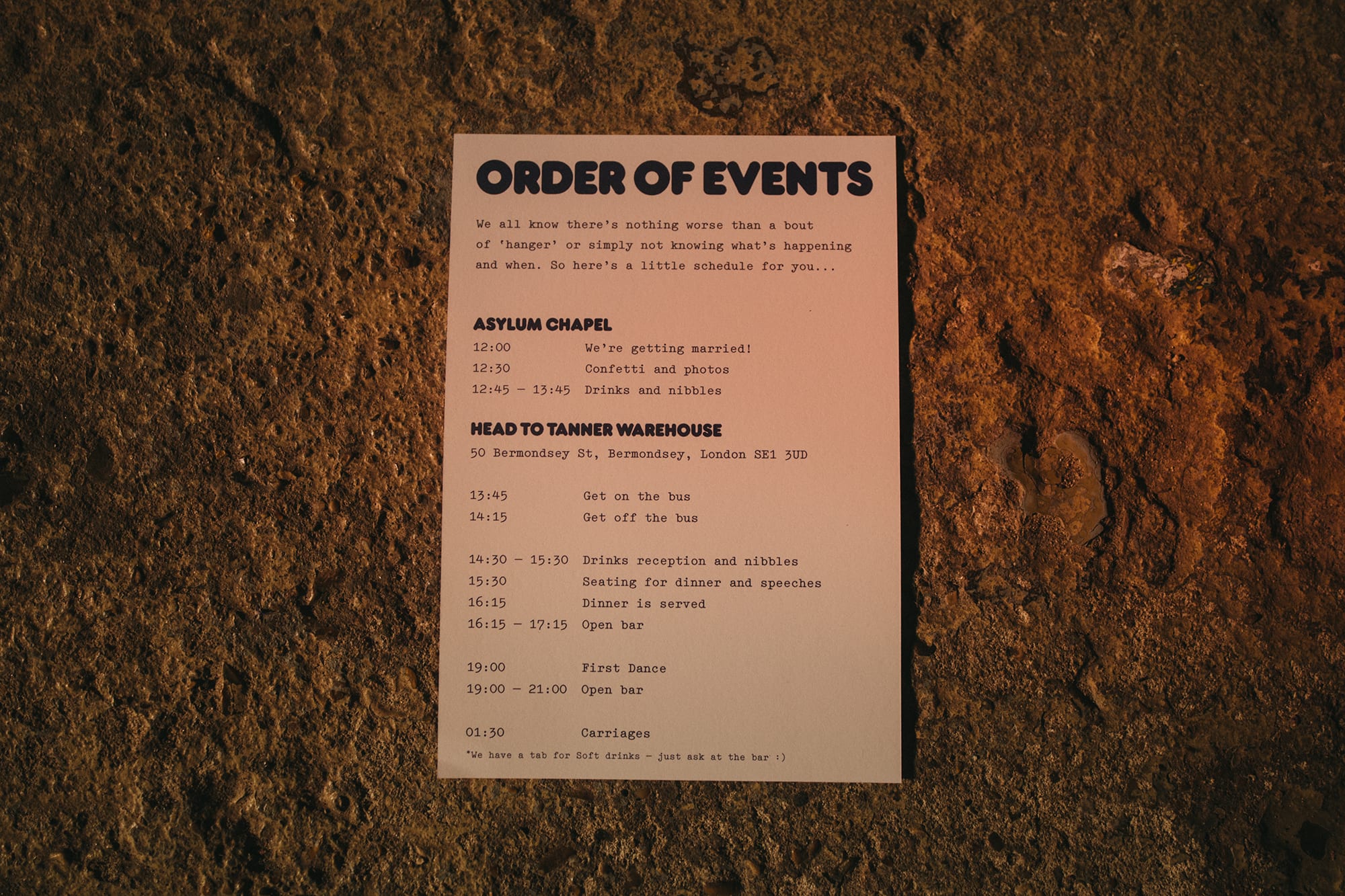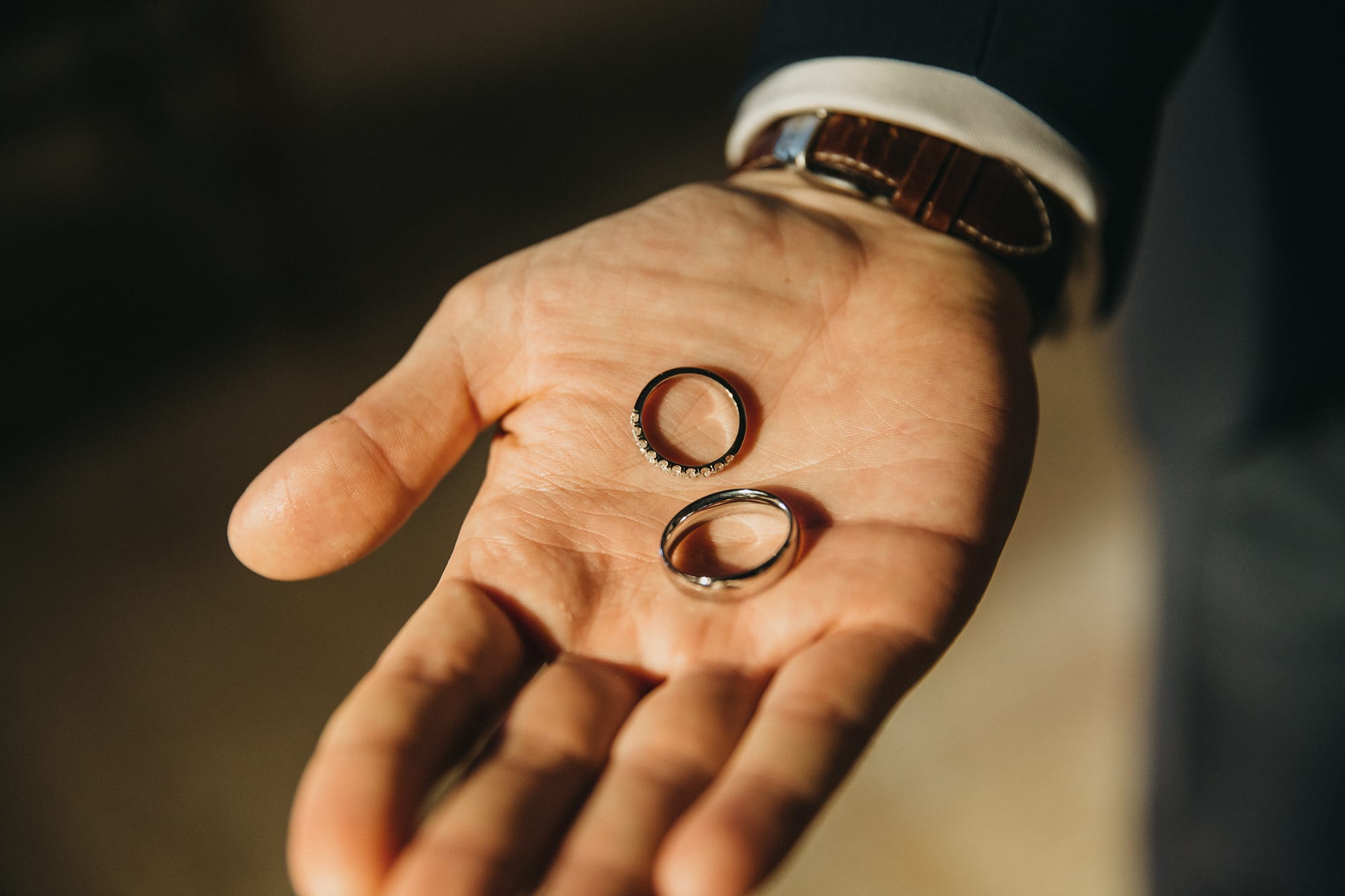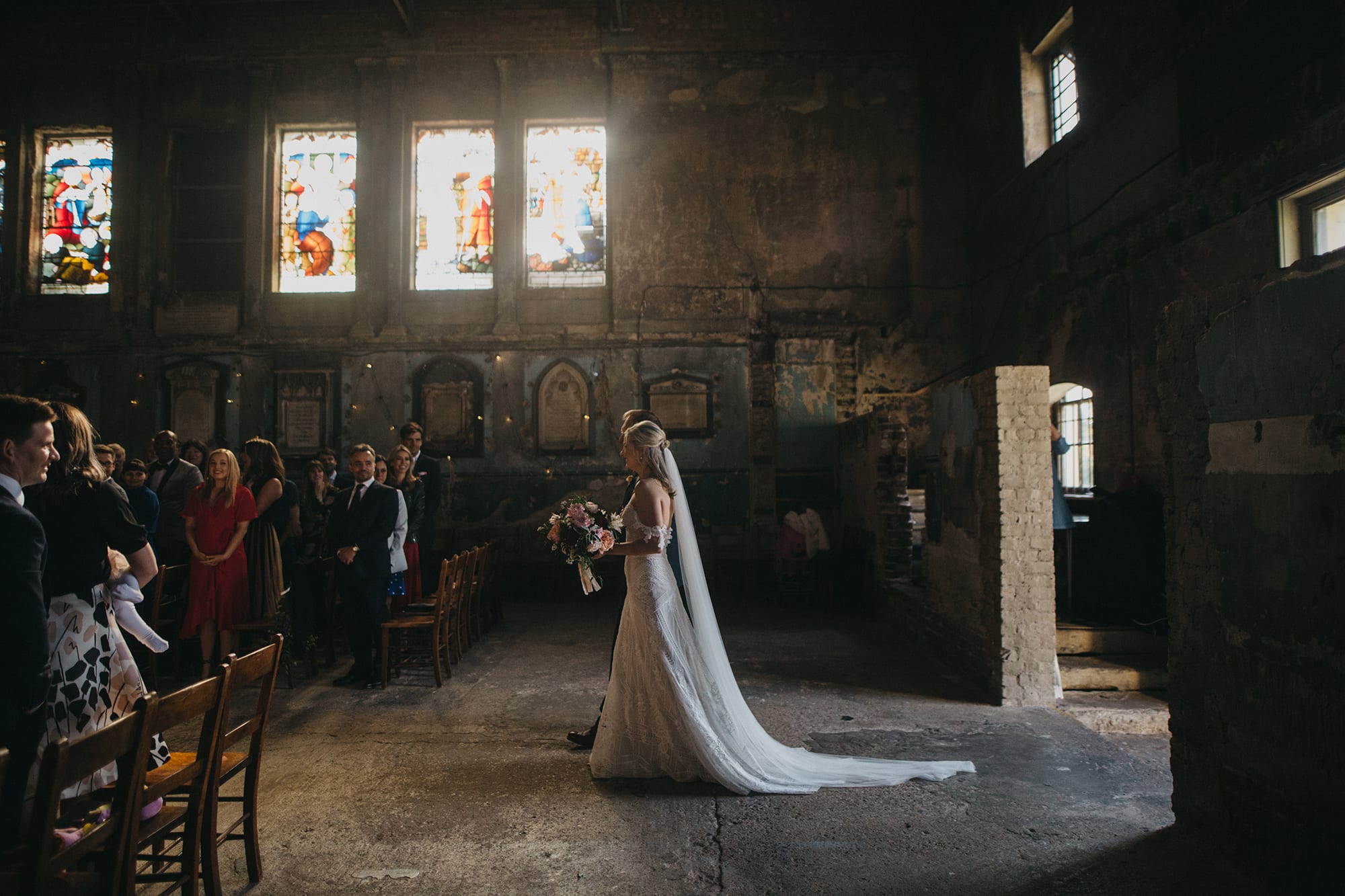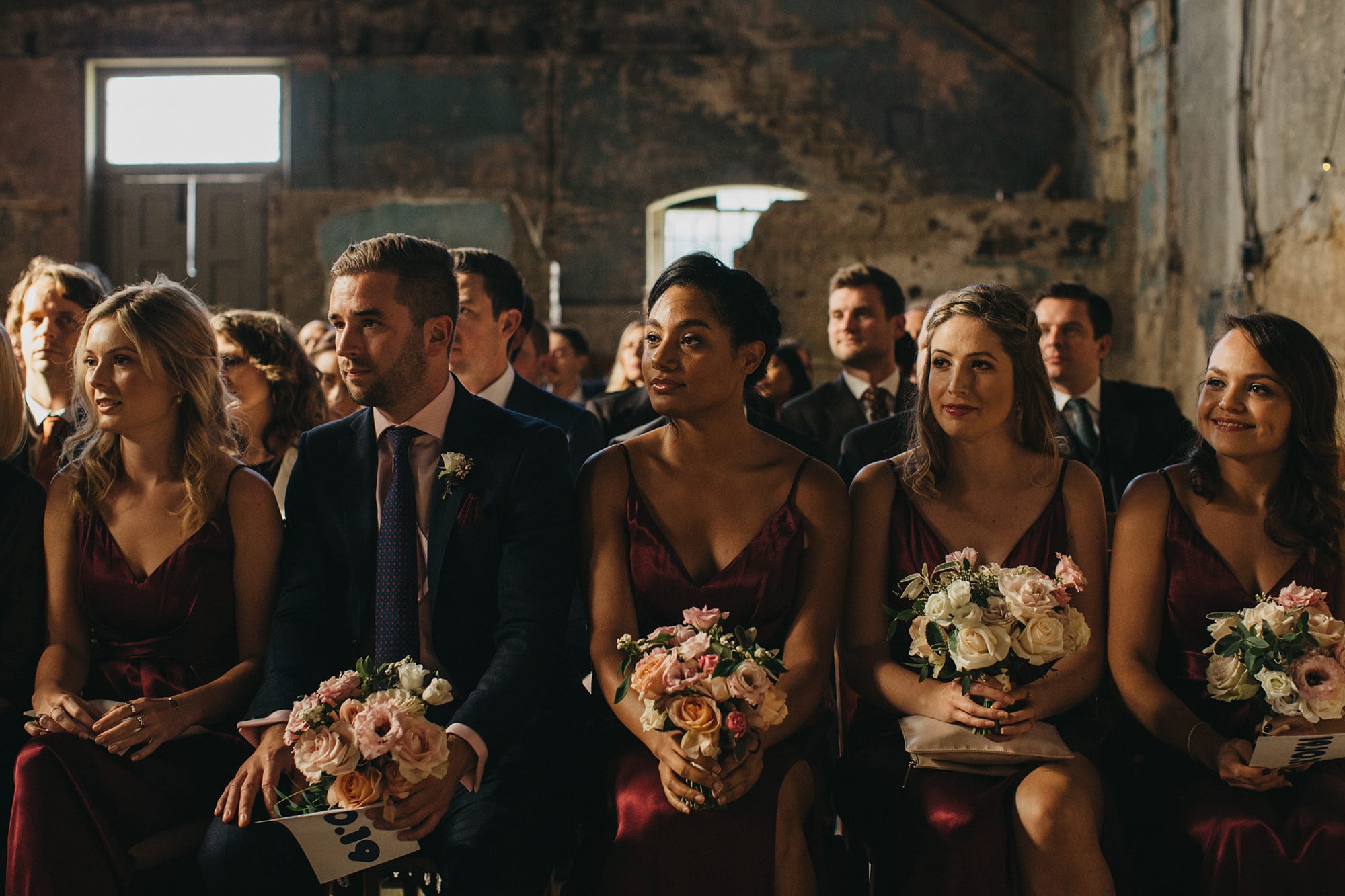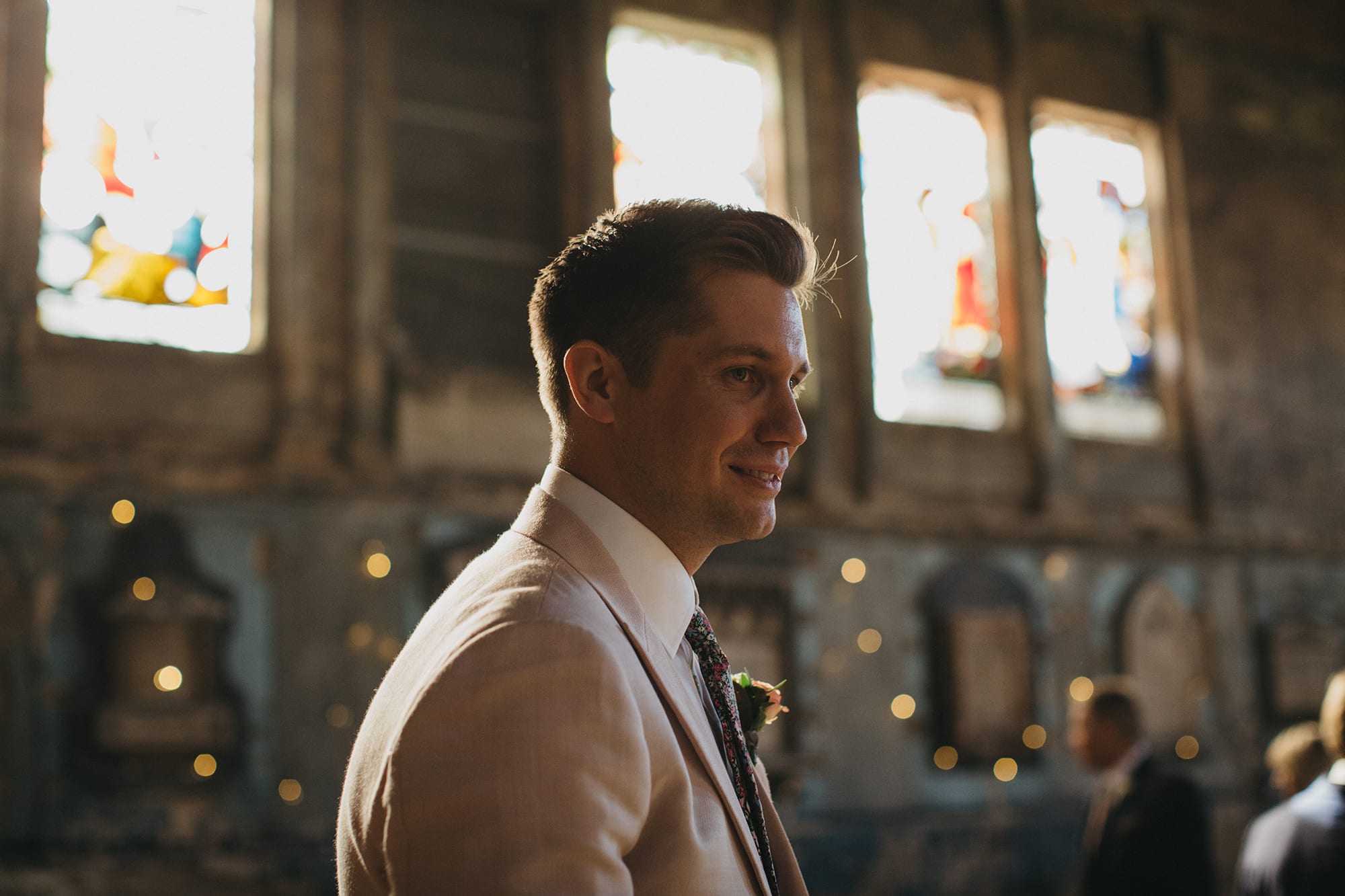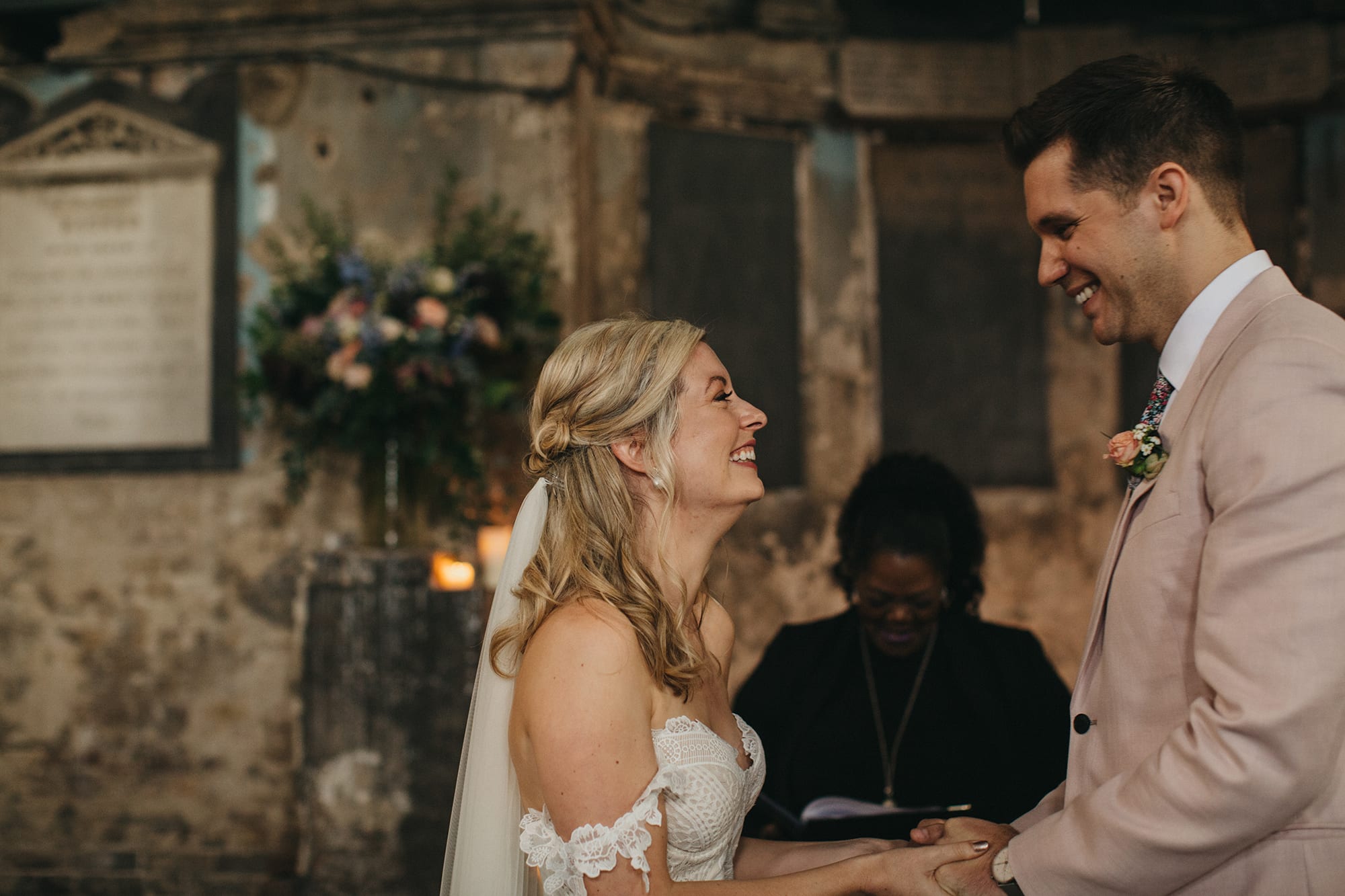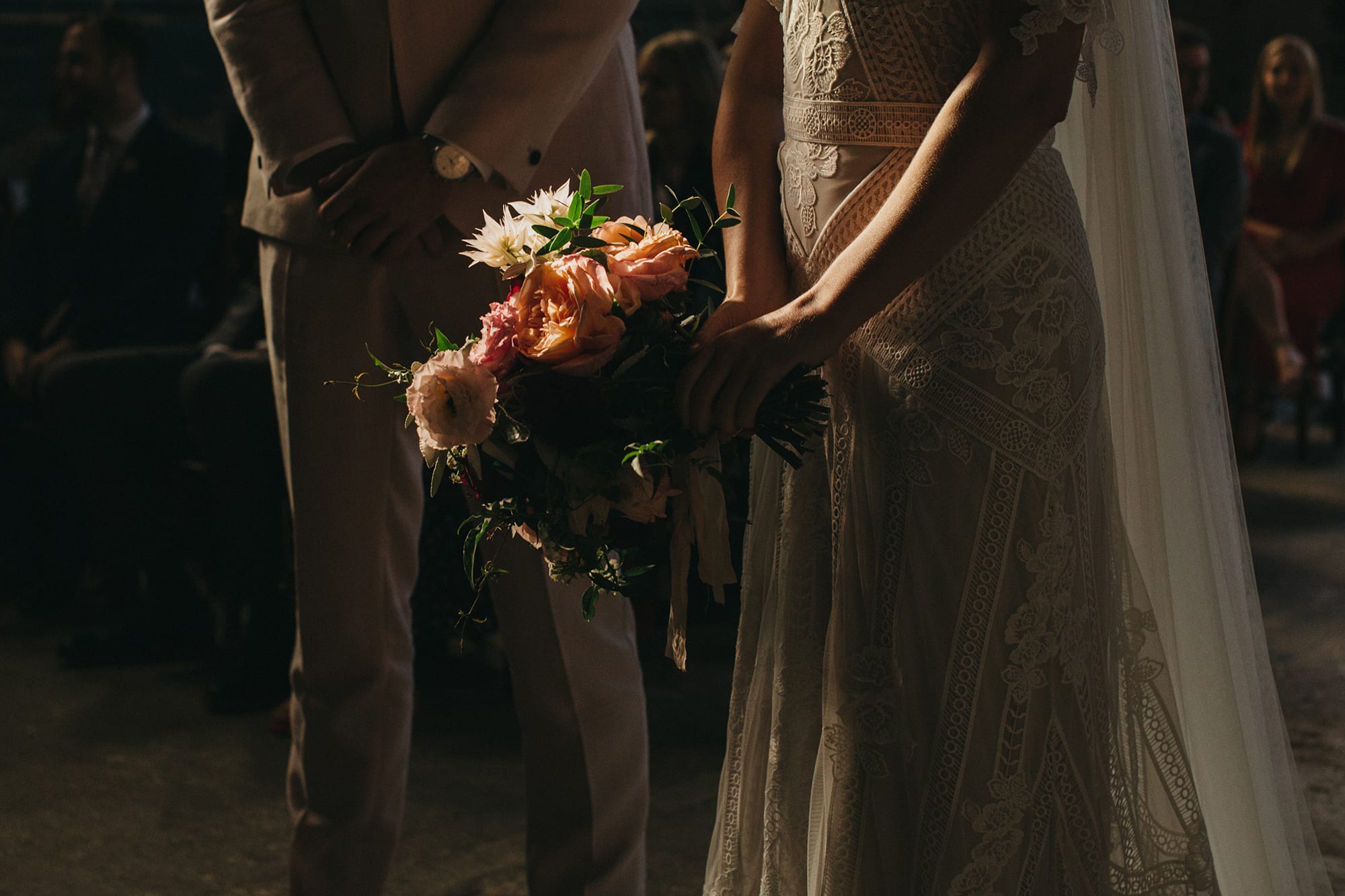 we absolutely love the asylum wedding, with the personal details, it just looks fun!
Our wedding began on a sunny Saturday in Peckham at the Asylum Chapel. The Chapel's weathered textures and beautiful light makes it a stunning space for relaxed parties. The beauty of the venue meant that simple flowers and candles were all it needed – big podium bouquets at the front and milk bottles filled with flowers on the pew ends.
We wanted everything to feel fun and personal, from the bright flowers to our short, sweet ceremony. We skipped readings in favour of writing our own vows and making them the focus of our official proceedings. The shorter ceremony meant more time celebrating with friends and family.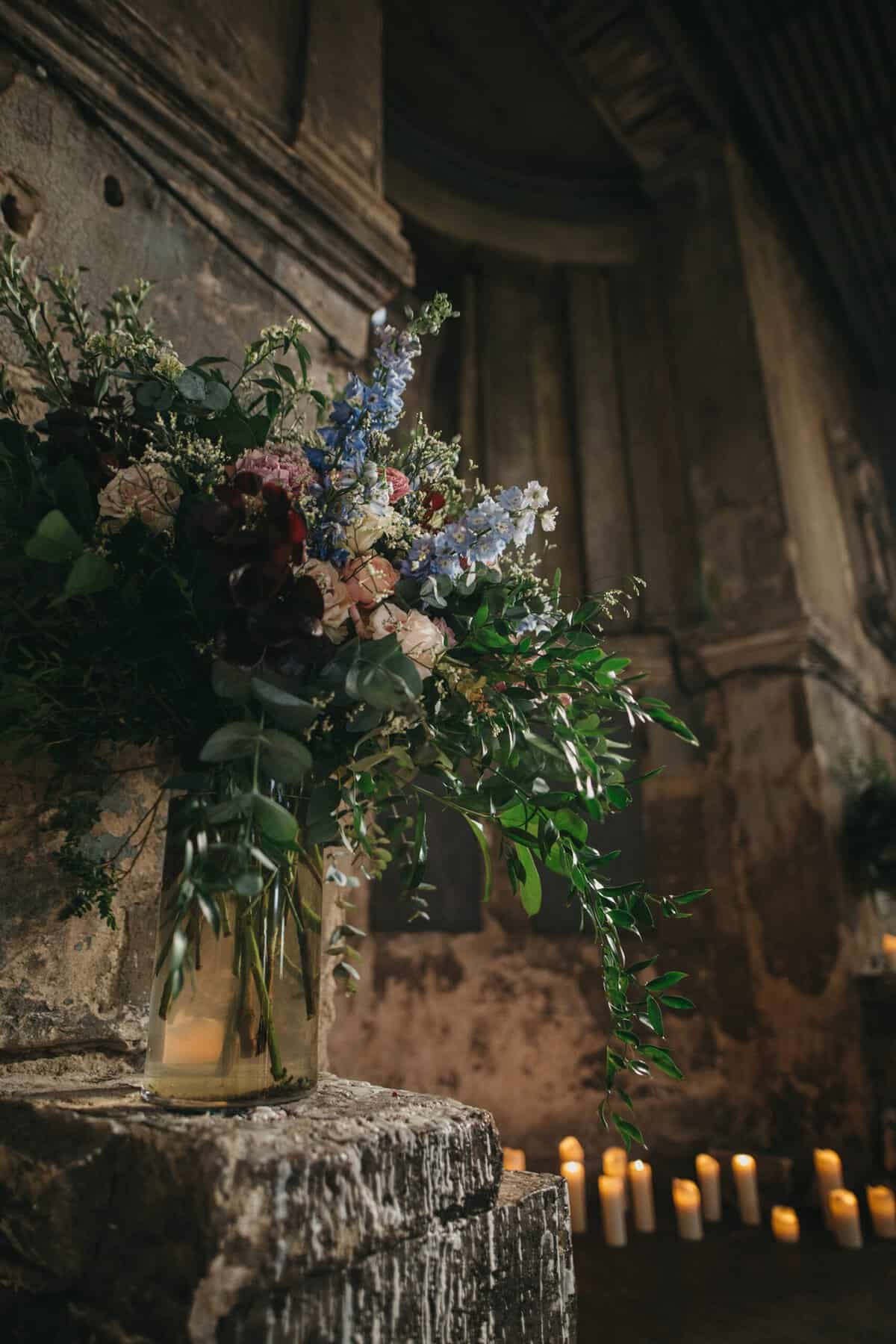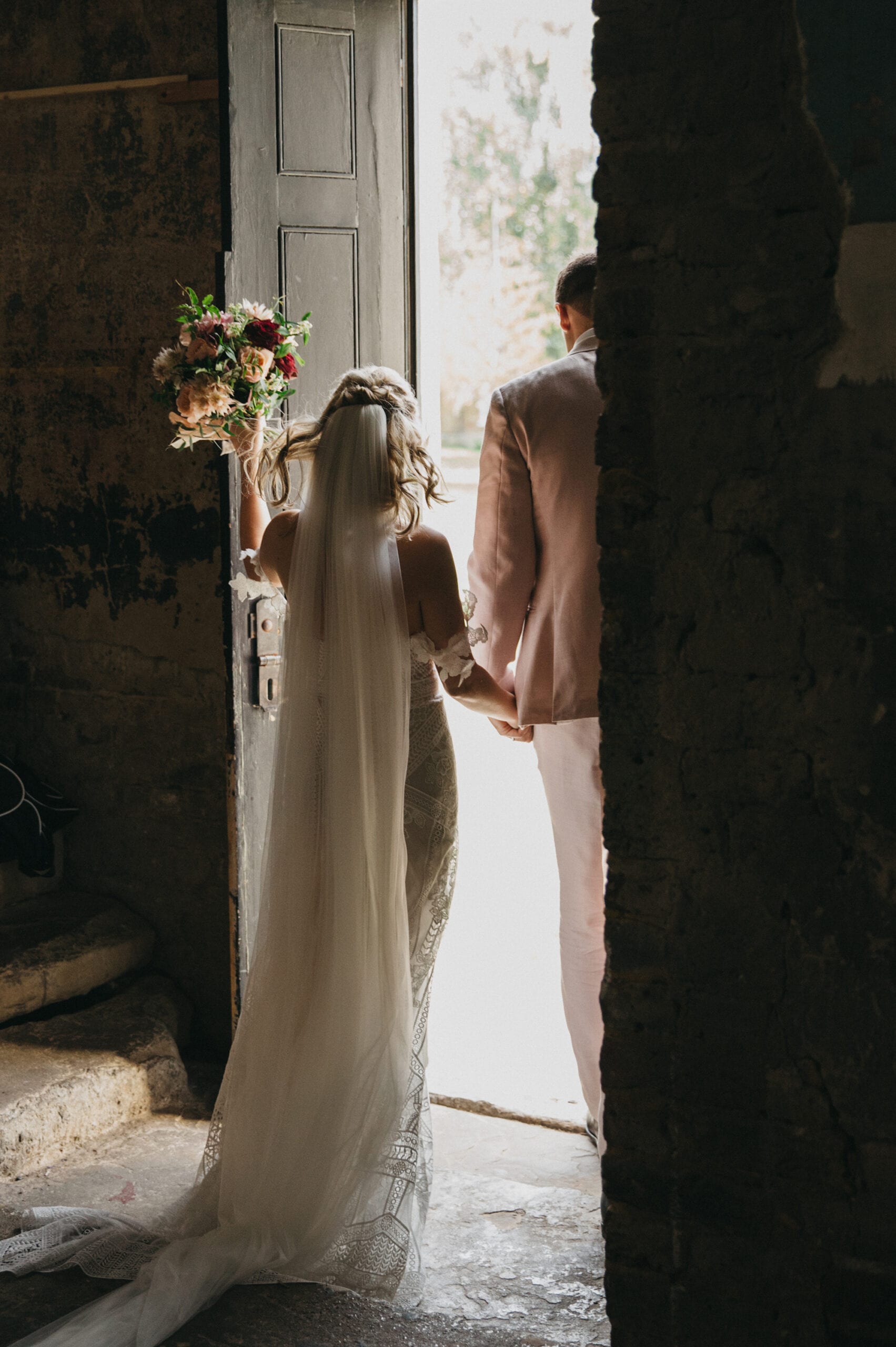 Snacks & Prosecco
Next, we had team photos and snacks outside with the sun shining and prosecco flowing. Simple picnic style catering from Gails bakery was a hit.
A red London bus took the whole party on to the reception venue. Tanner Warehouse, near London Bridge. The party bus made it a seamless transition from Ceremony to reception.
We were greeted with Prosecco, cocktails and more snacks. Then, dinner. Tanner Warehouse supplied a buffet style service of exquisite dishes that suited our casual atmosphere and approach to the party. Lots of delicious meats, salads and veggies.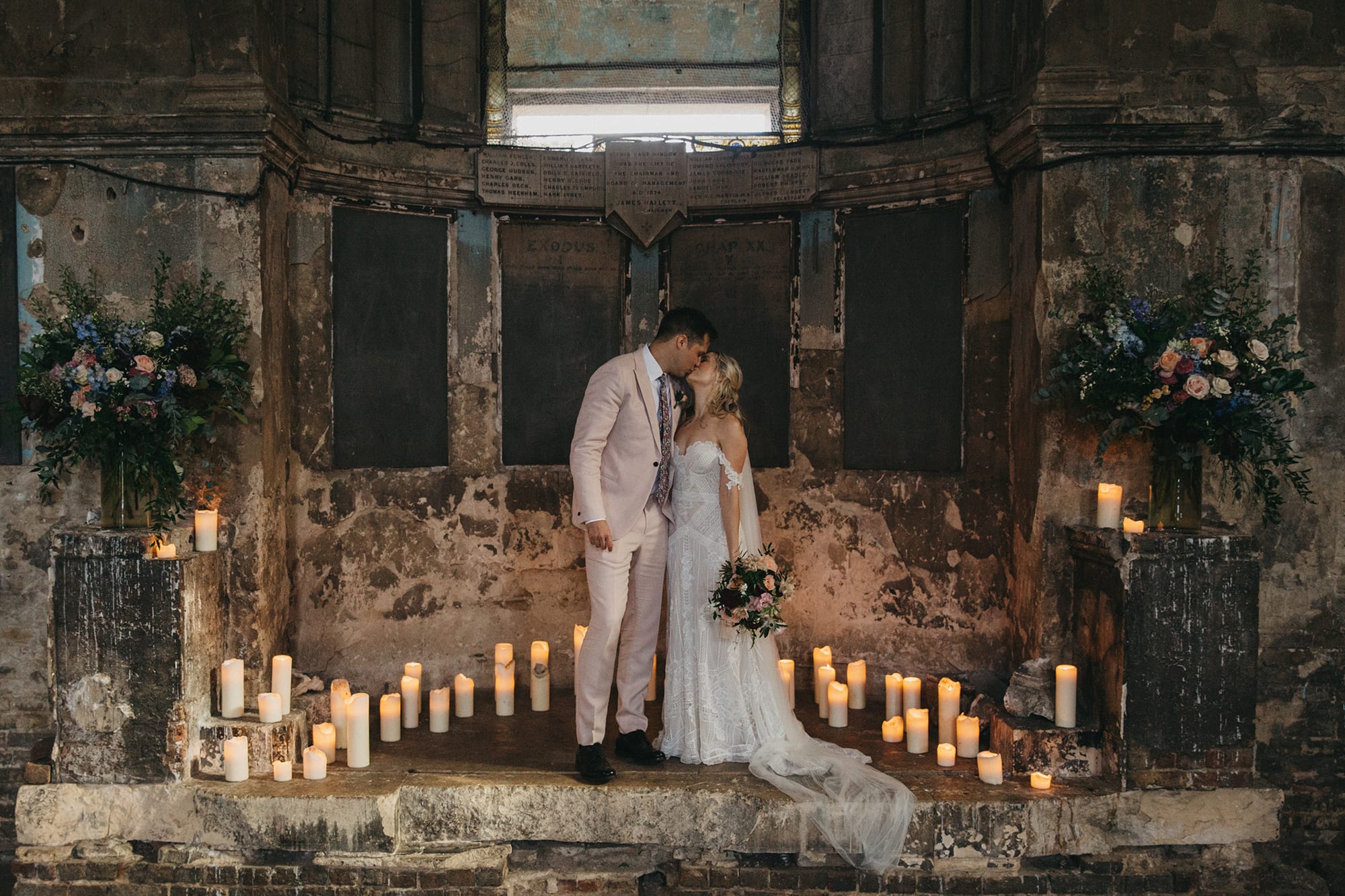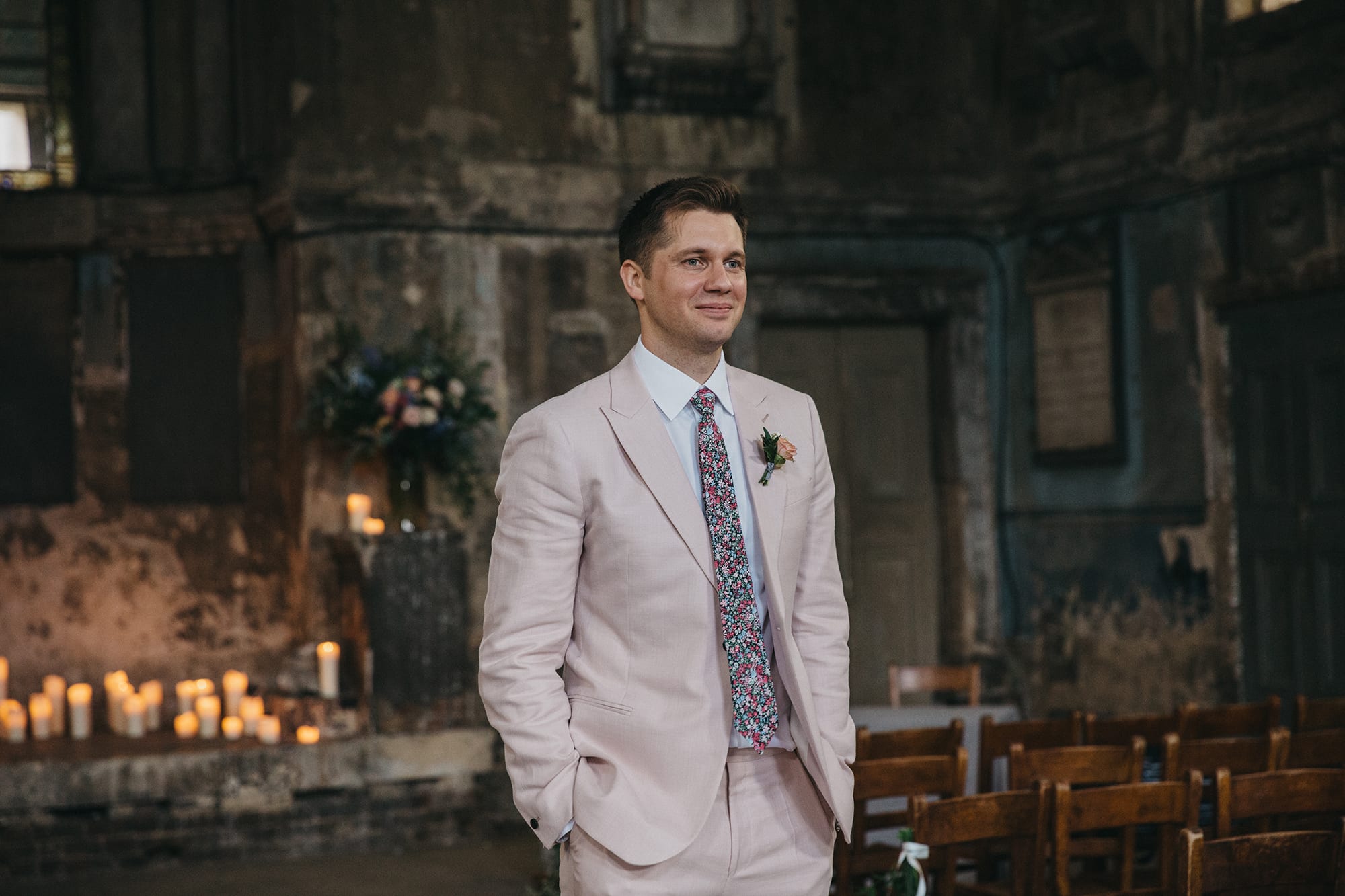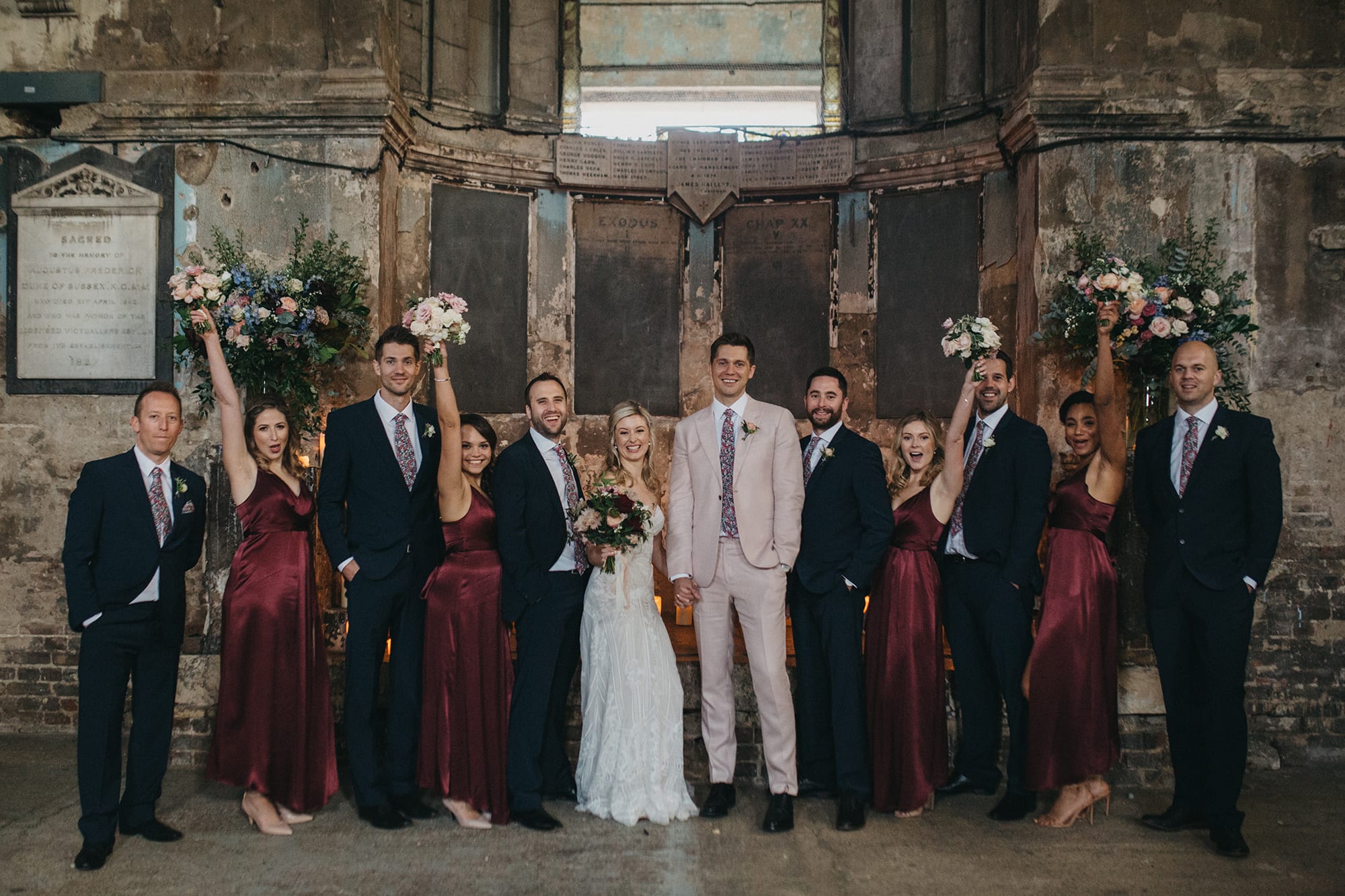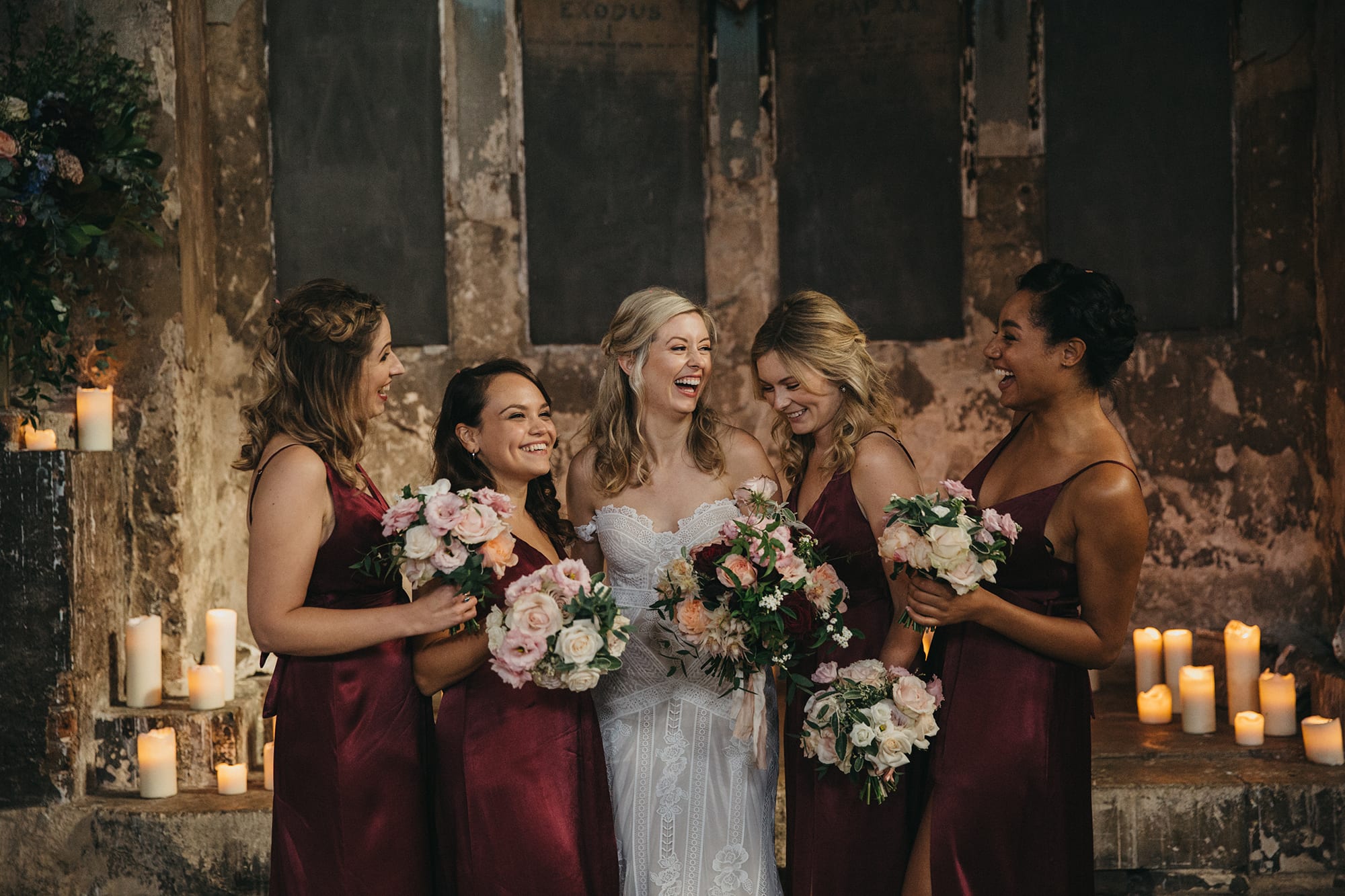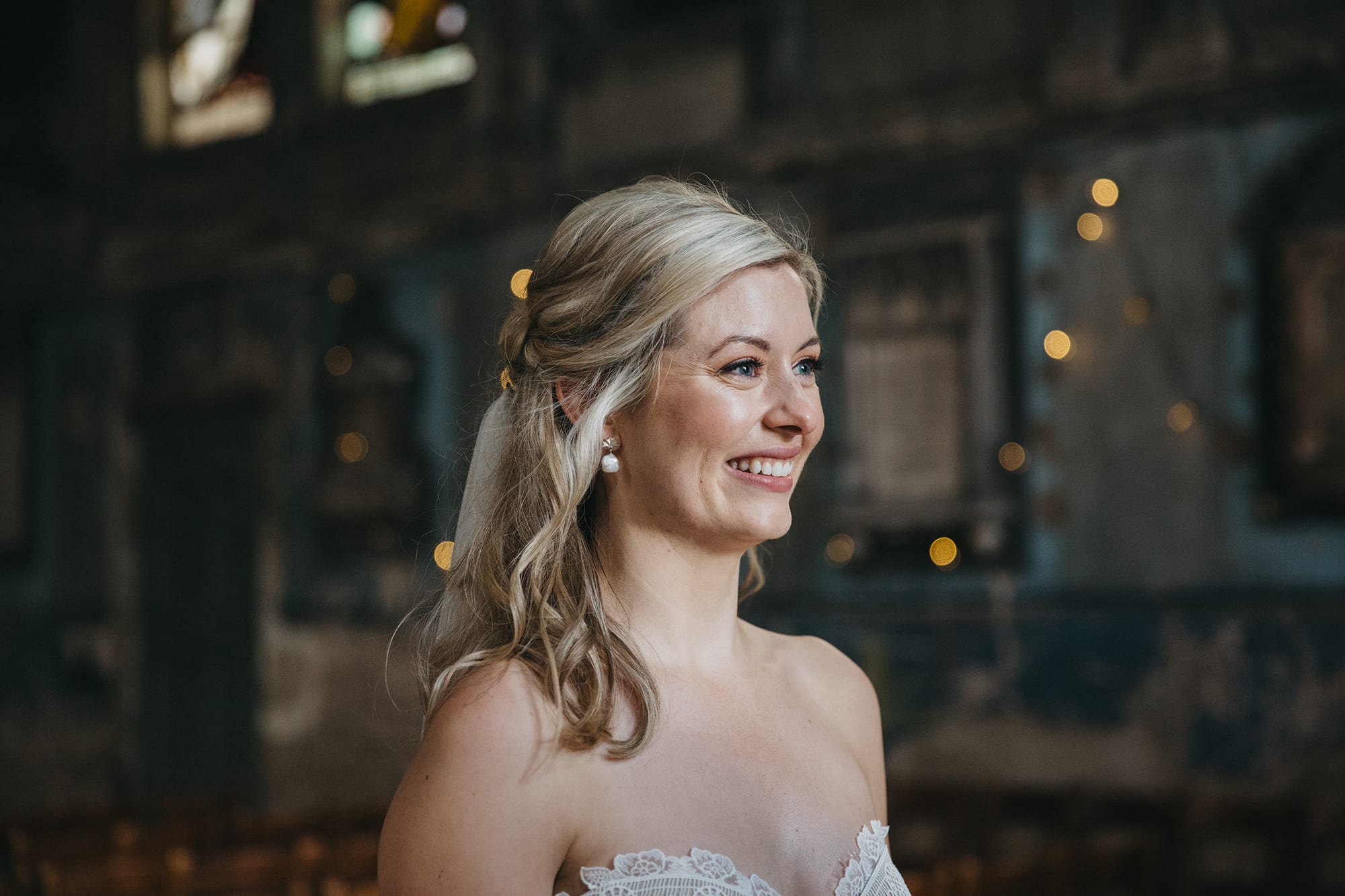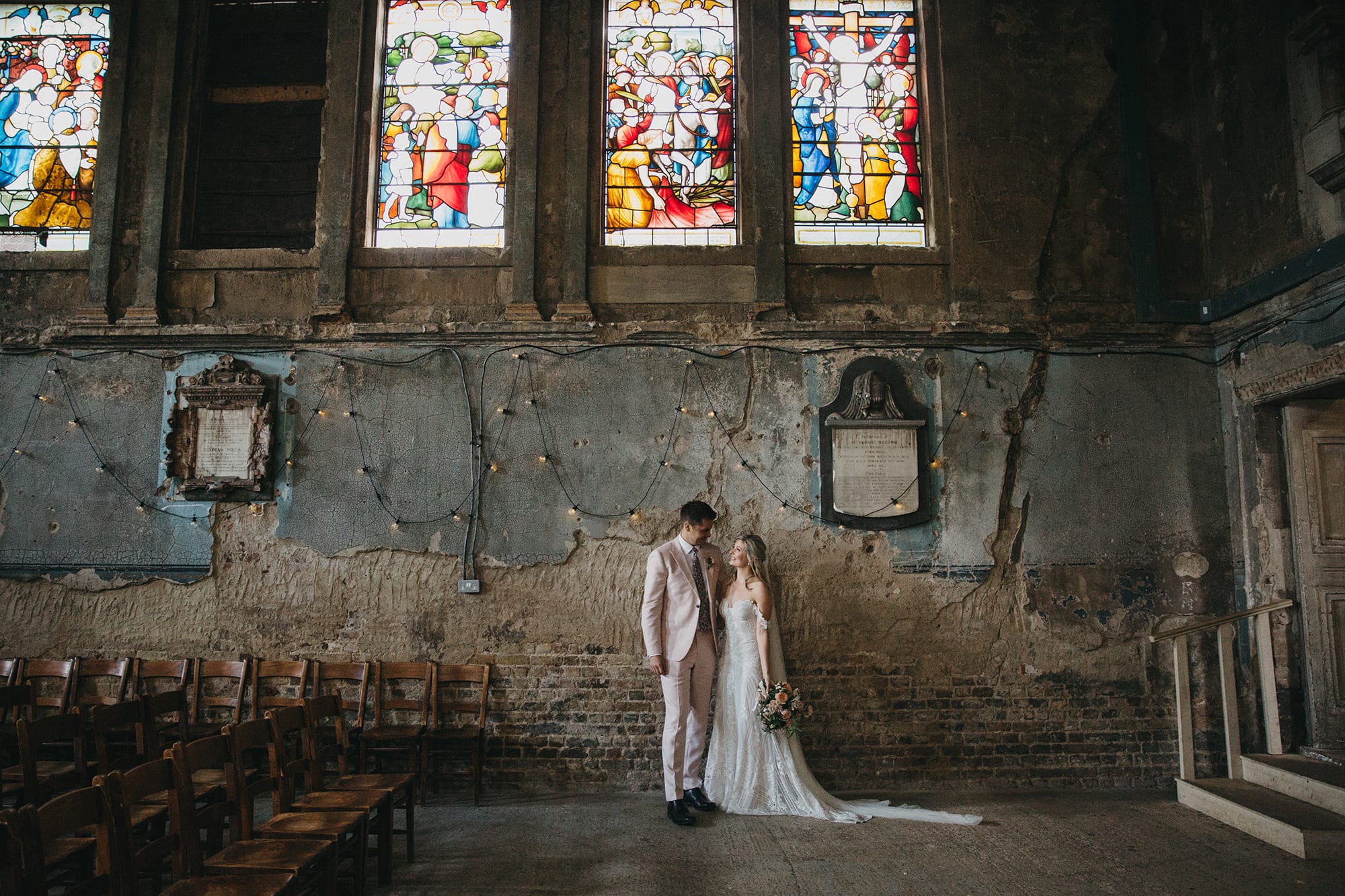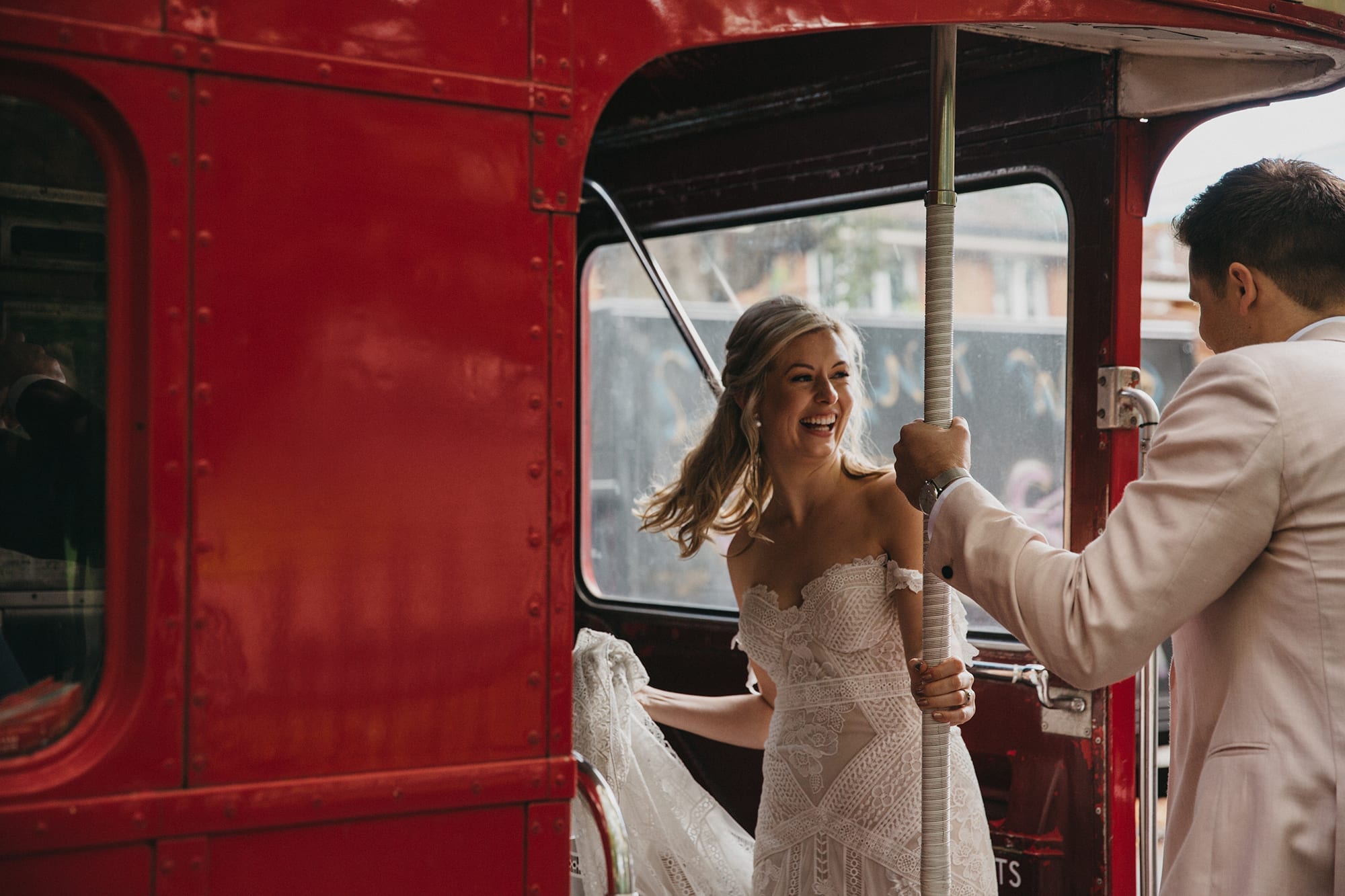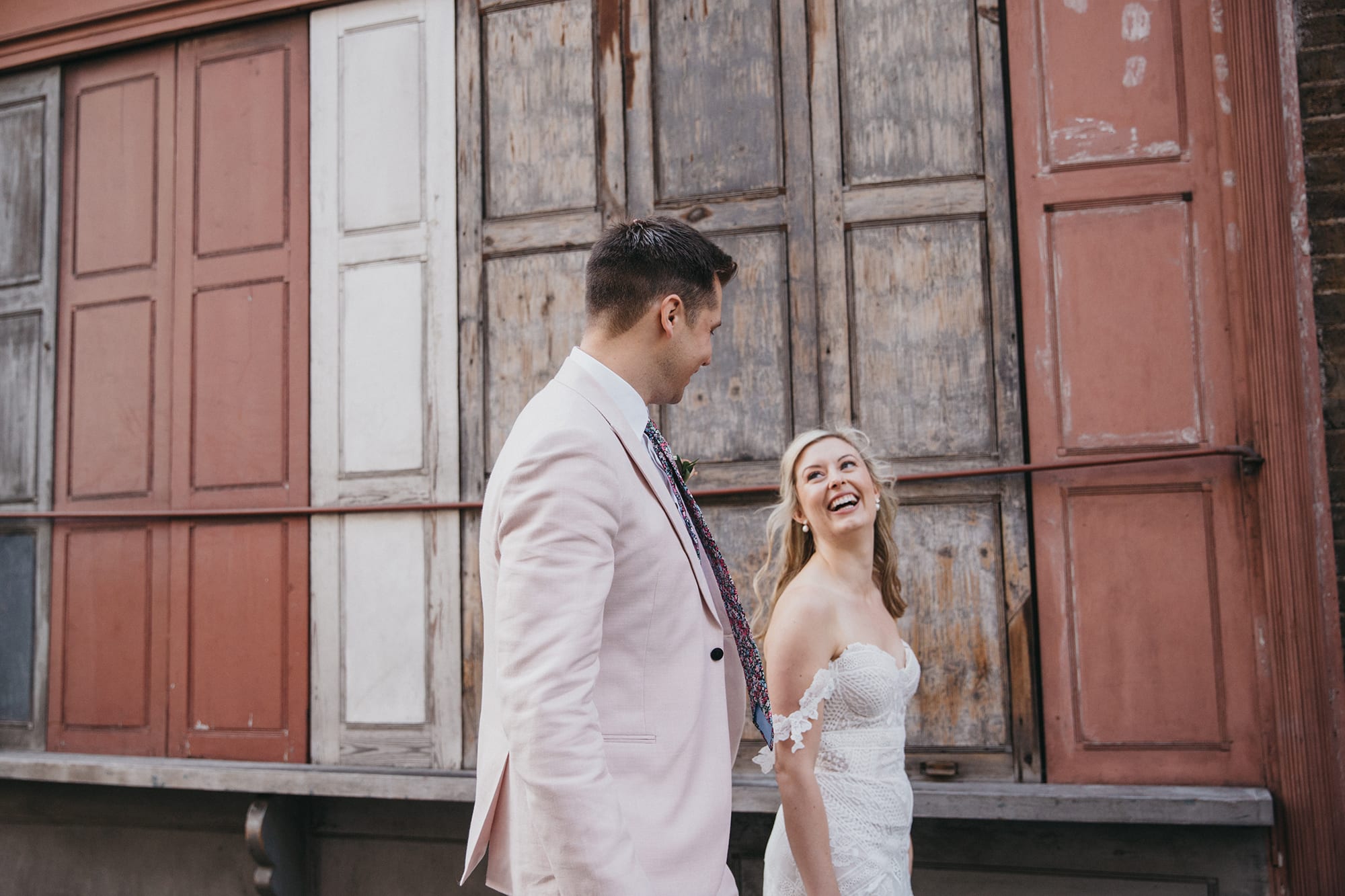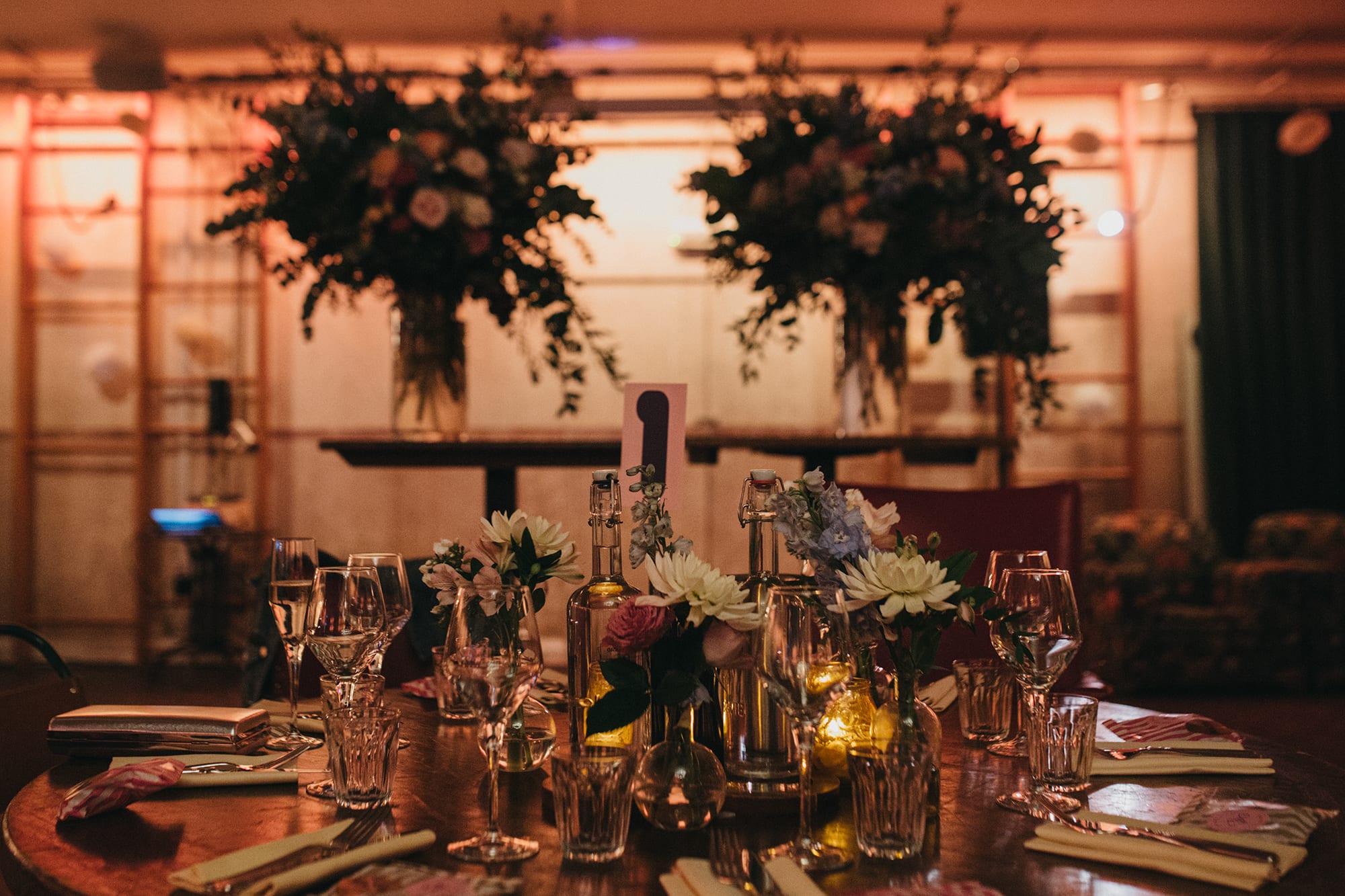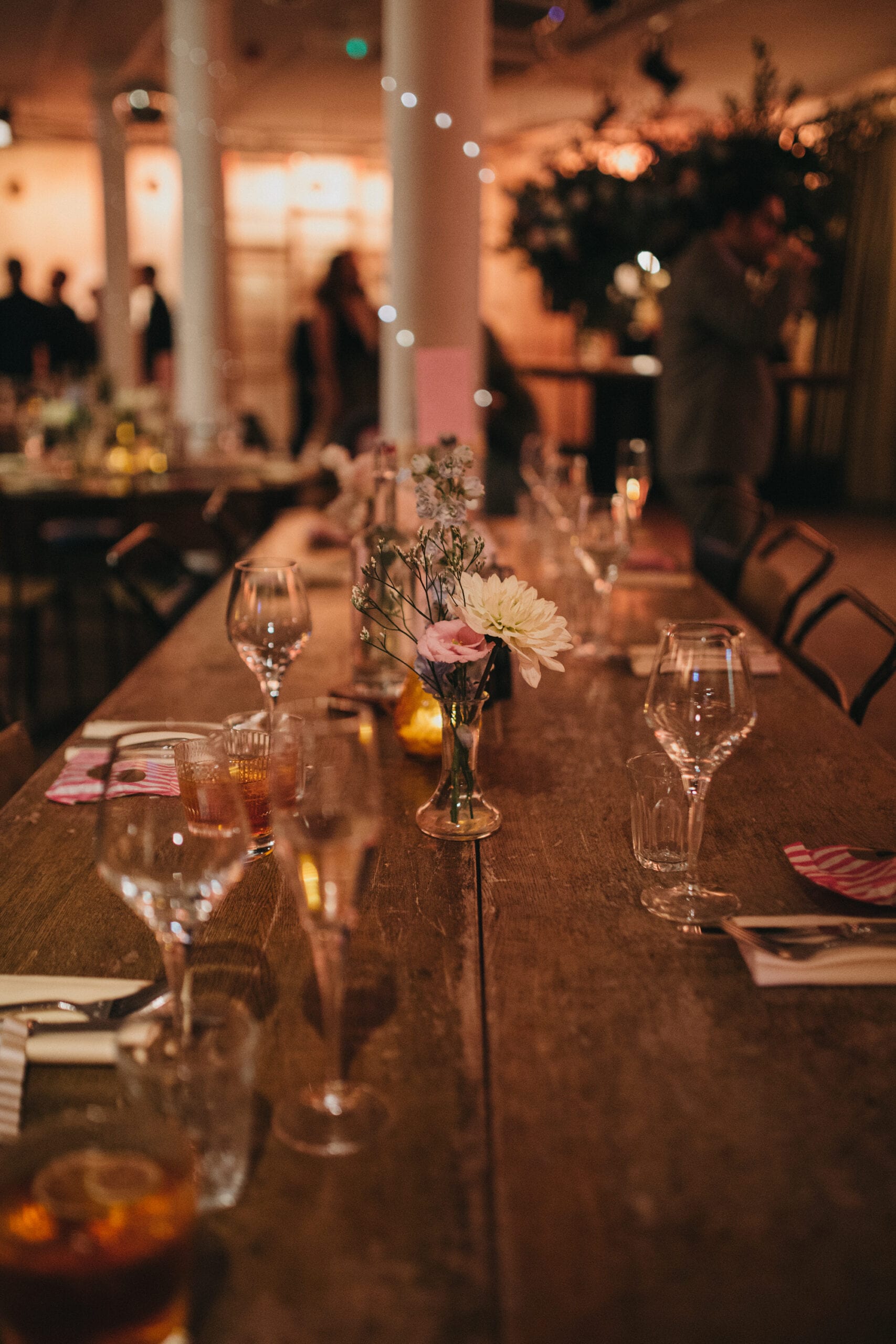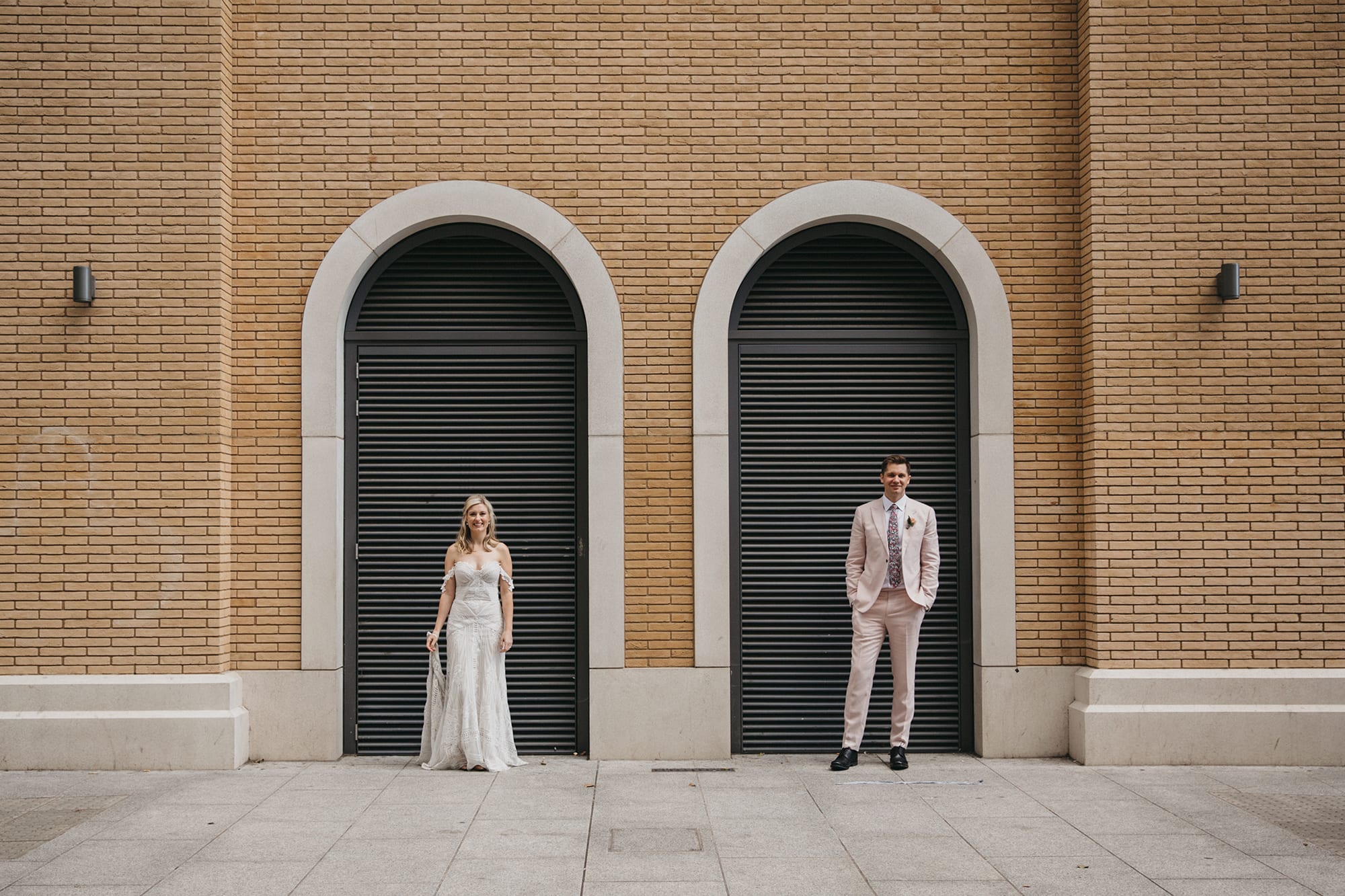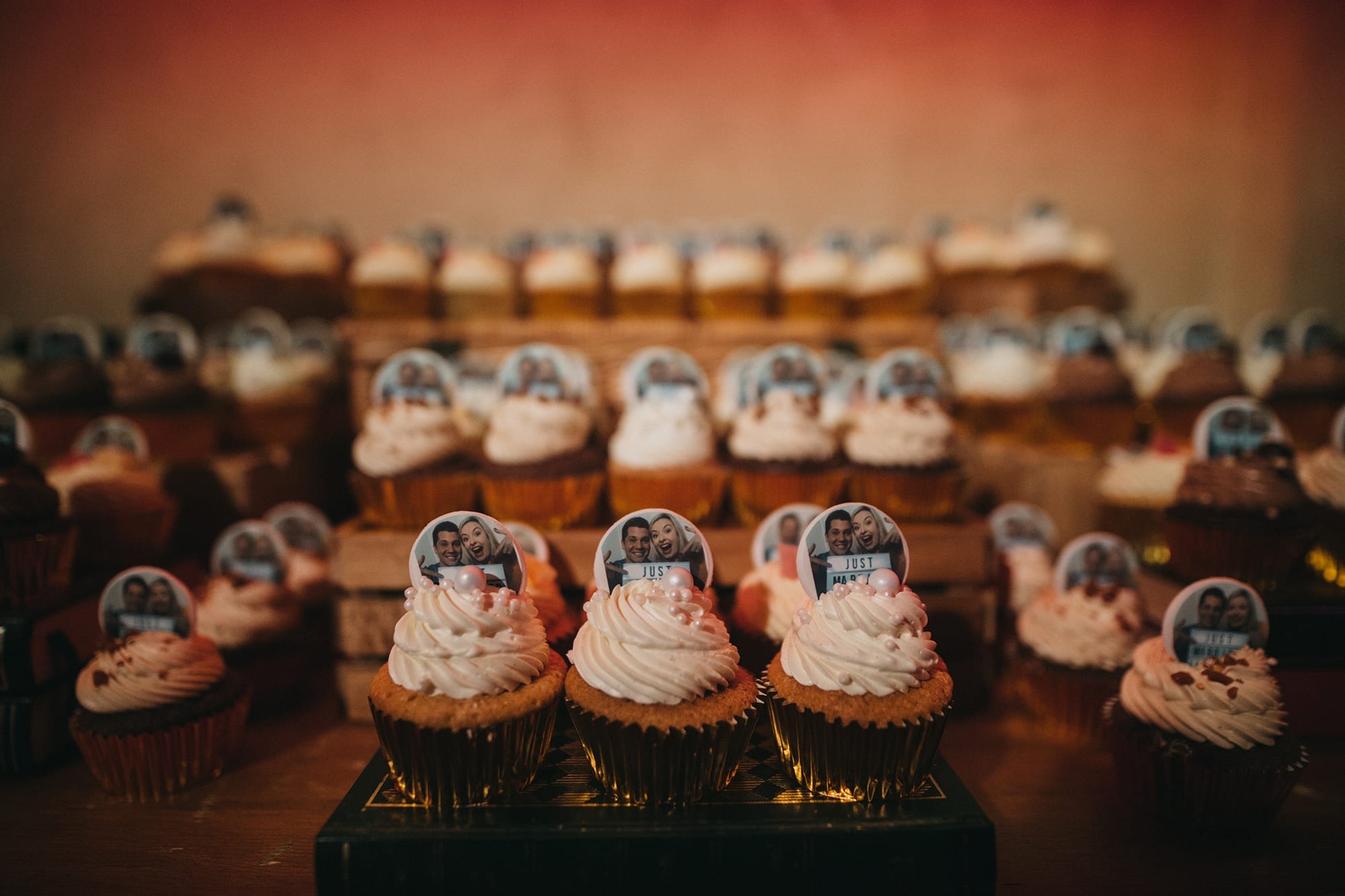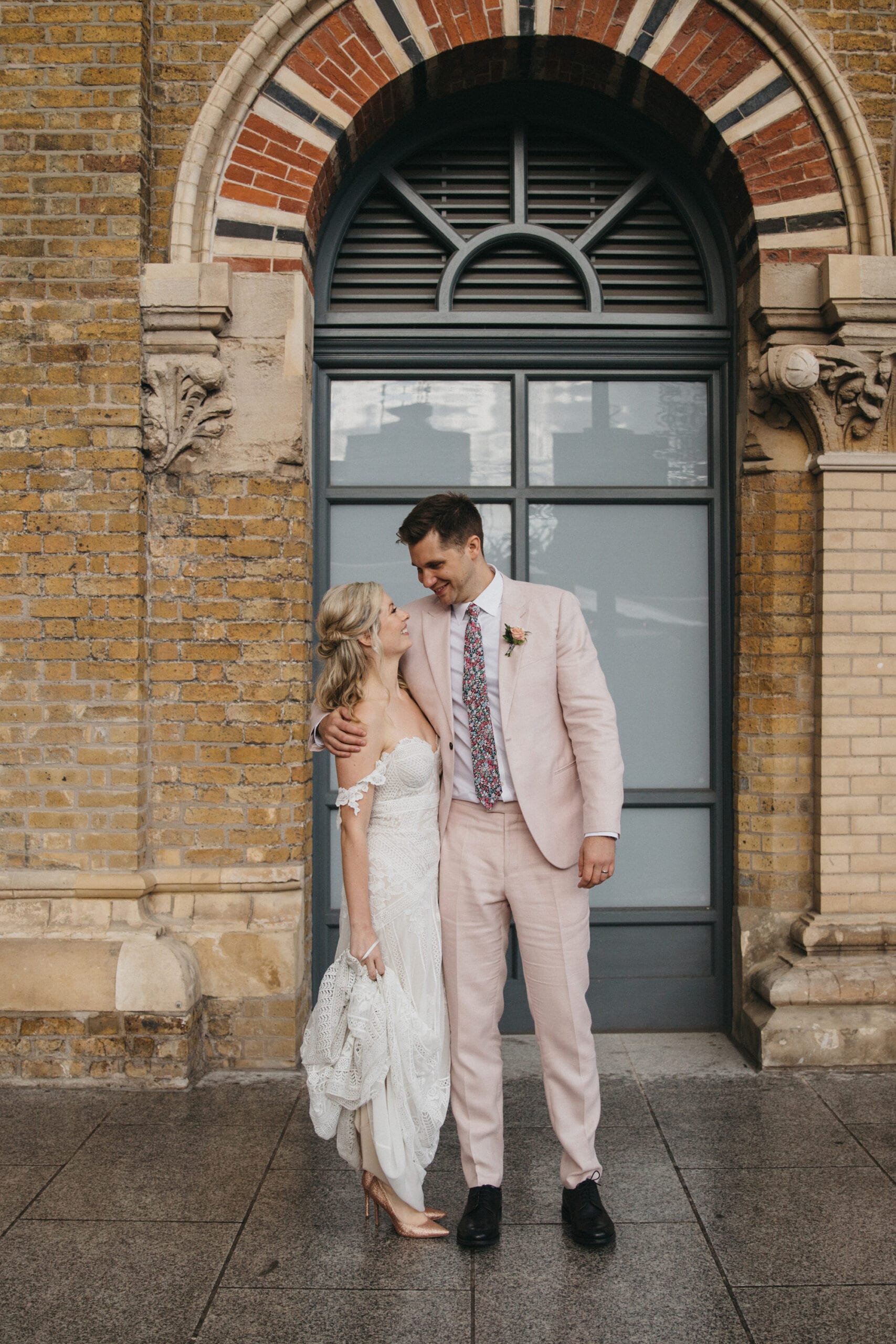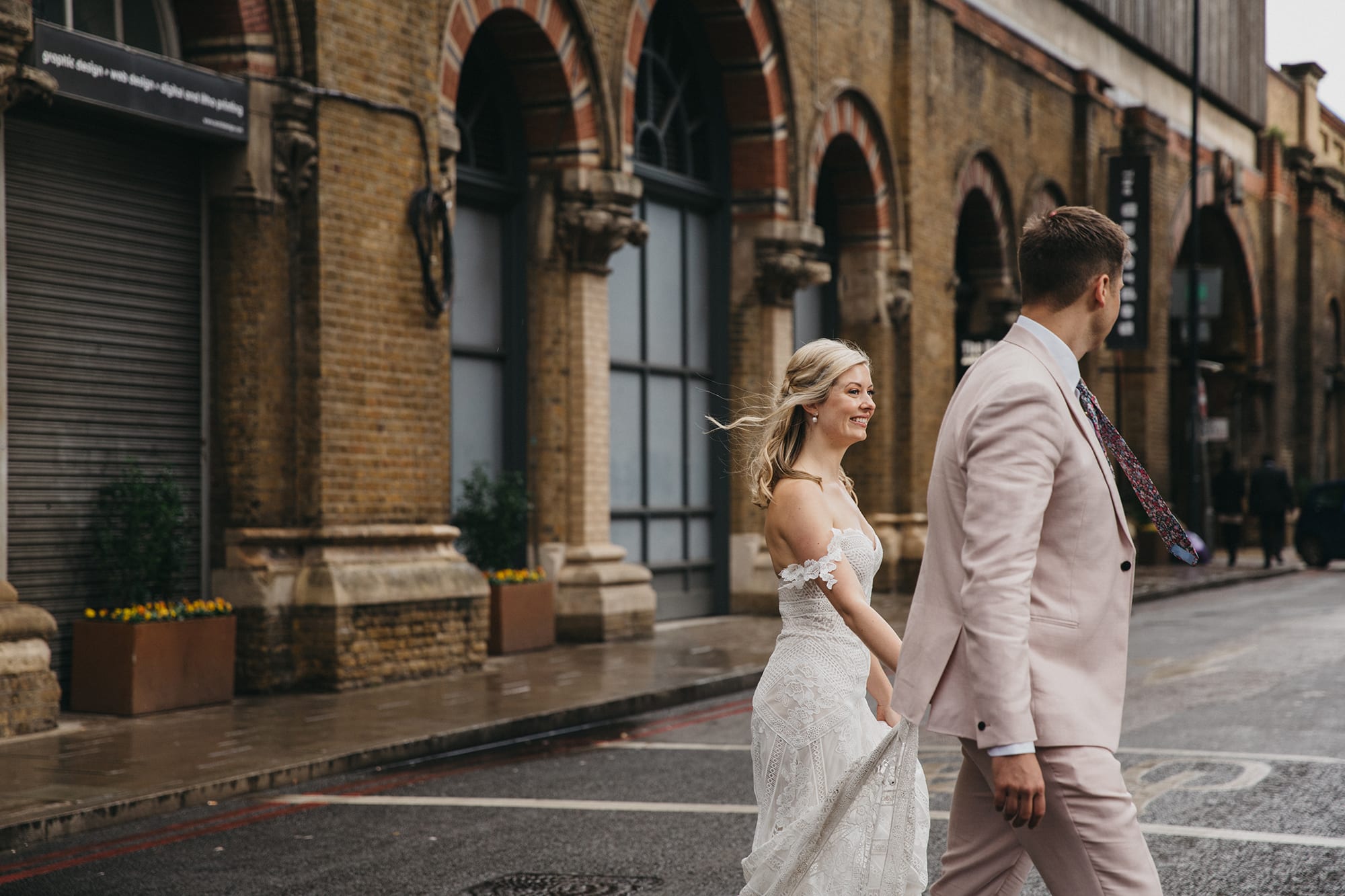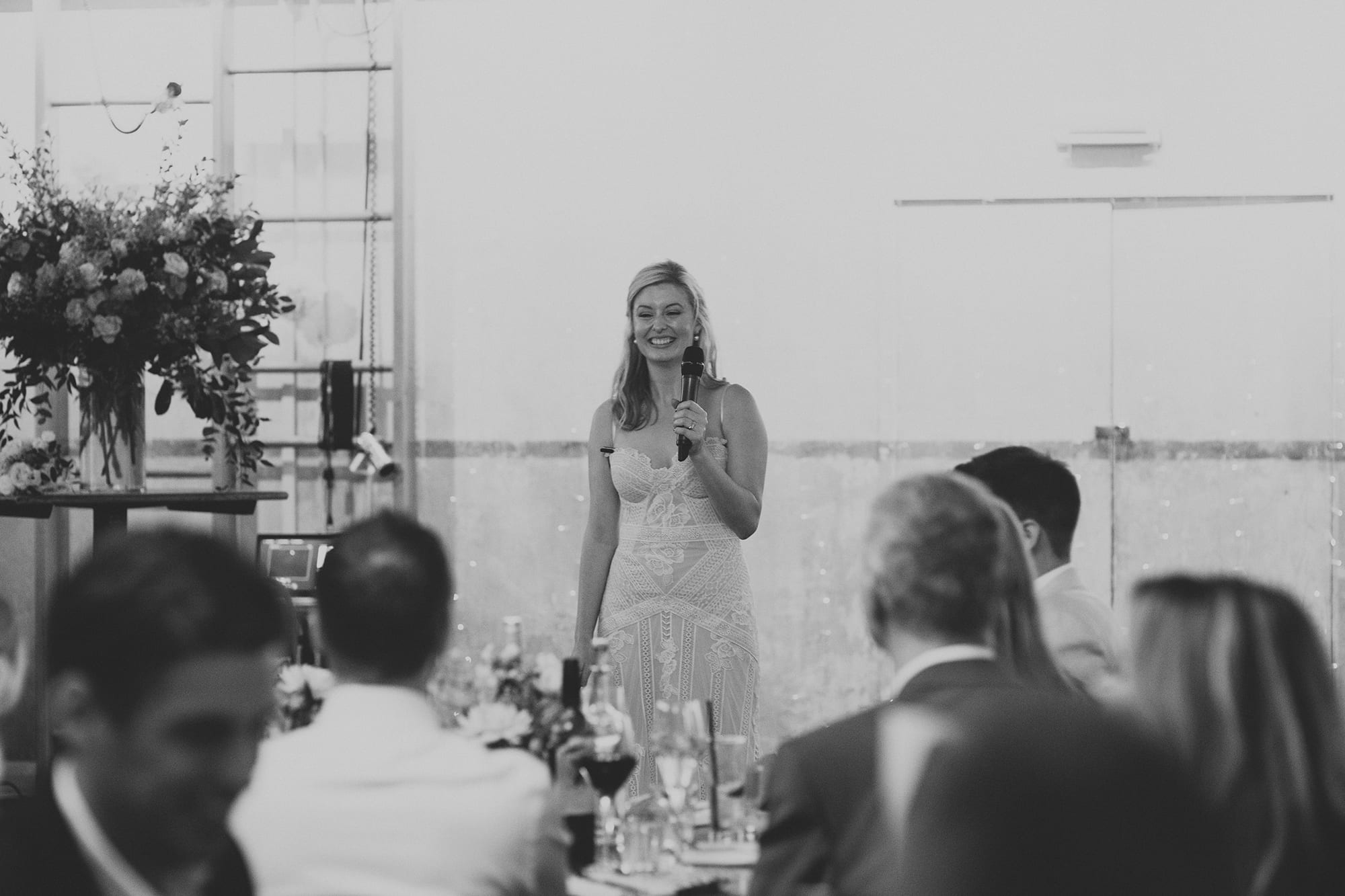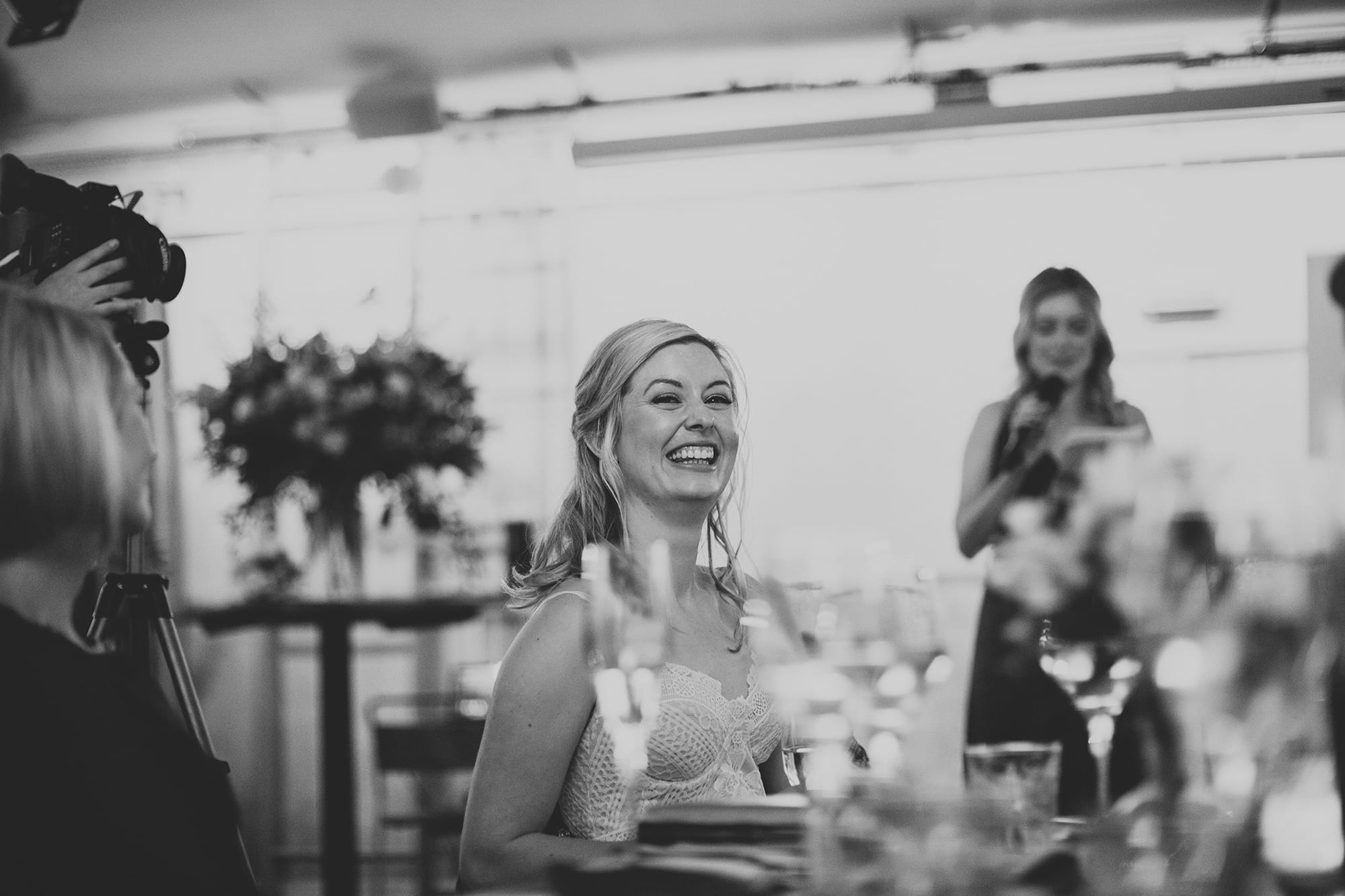 It was the mother of the bride's birthday, which created a wonderful segue into dessert, with the crowd serenading her with a rendition of happy birthday as her cake arrived.
Dessert was cupcakes decorated with the bride and grooms' faces printed on rice paper. We skipped 'cutting the cake' to get to the first dance quicker.
However, the party was already pumping by the time the bride and groom got around to hitting the dance floor, which had to be cleared so that we could have a suitable runway! DJ bear grooves provided the beats, Tanner kept the drinks flowing, The Photobooth Guys had a station in the corner and a ping pong table all kept guests entertained until we had to call an end to a ridiculously amazing day.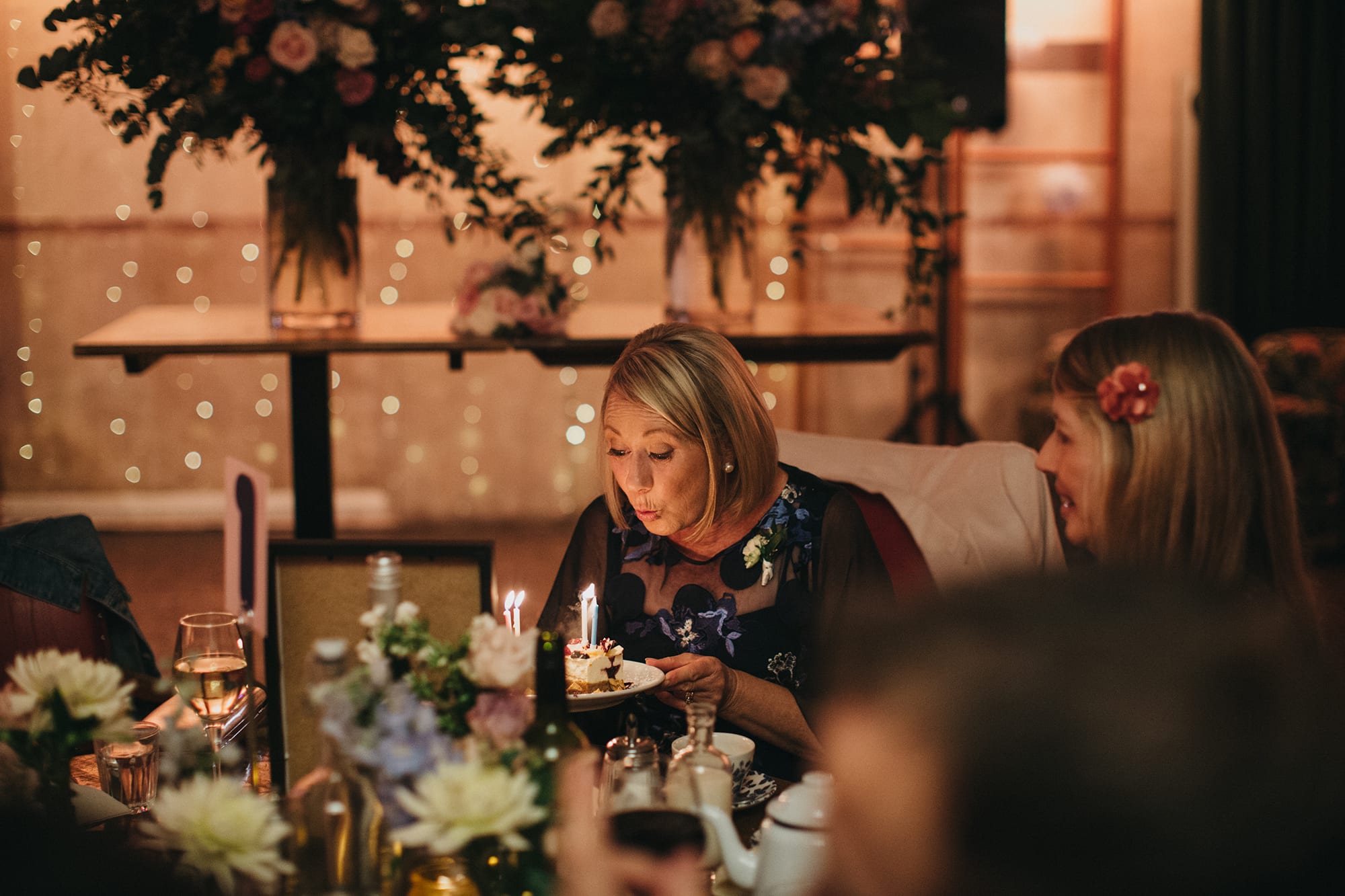 We walked to our hotel, The Hilton at London Bridge the happiest we've ever been. We feel very lucky that we had such an amazing photographer and videographer to capture it all.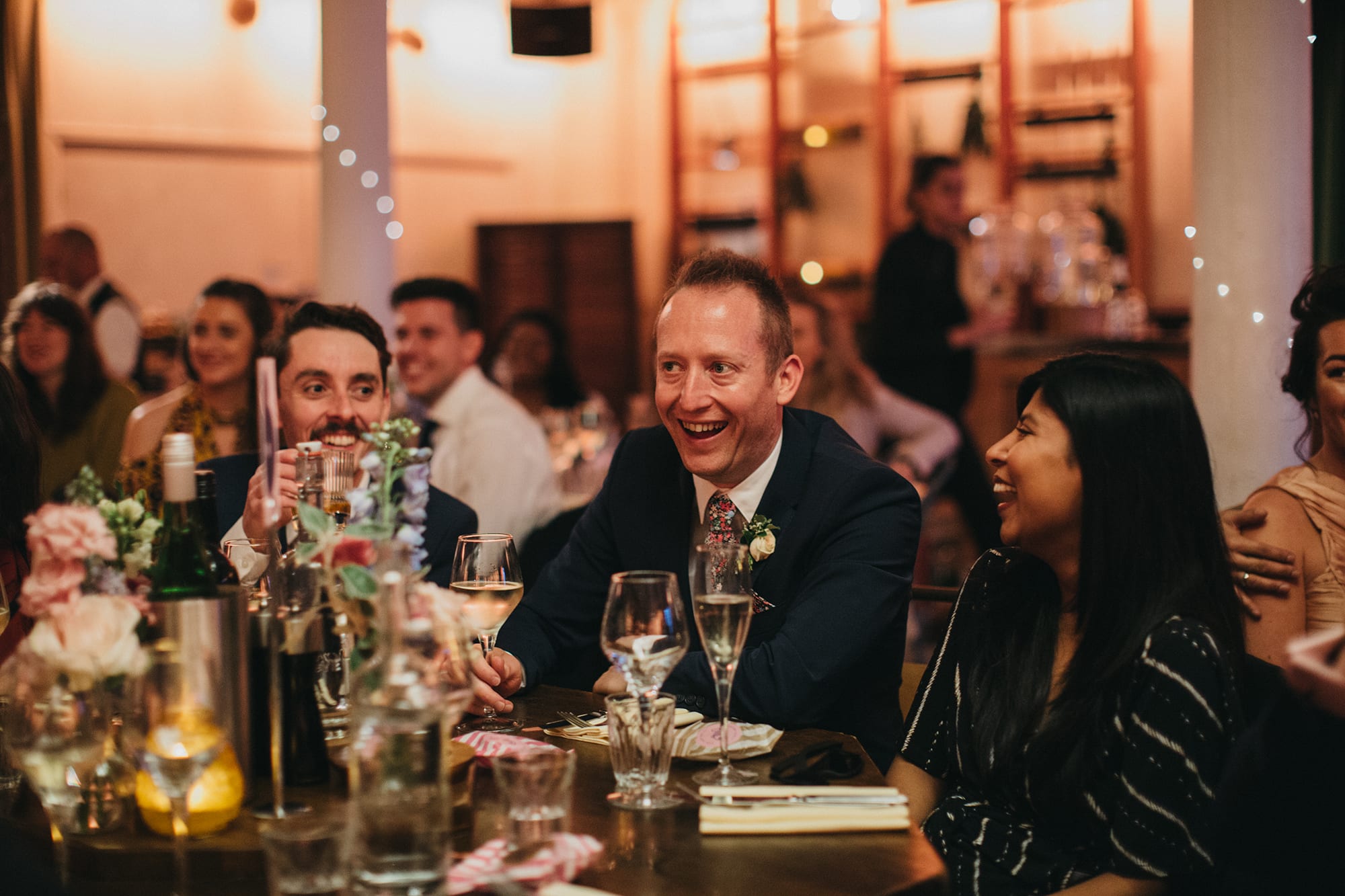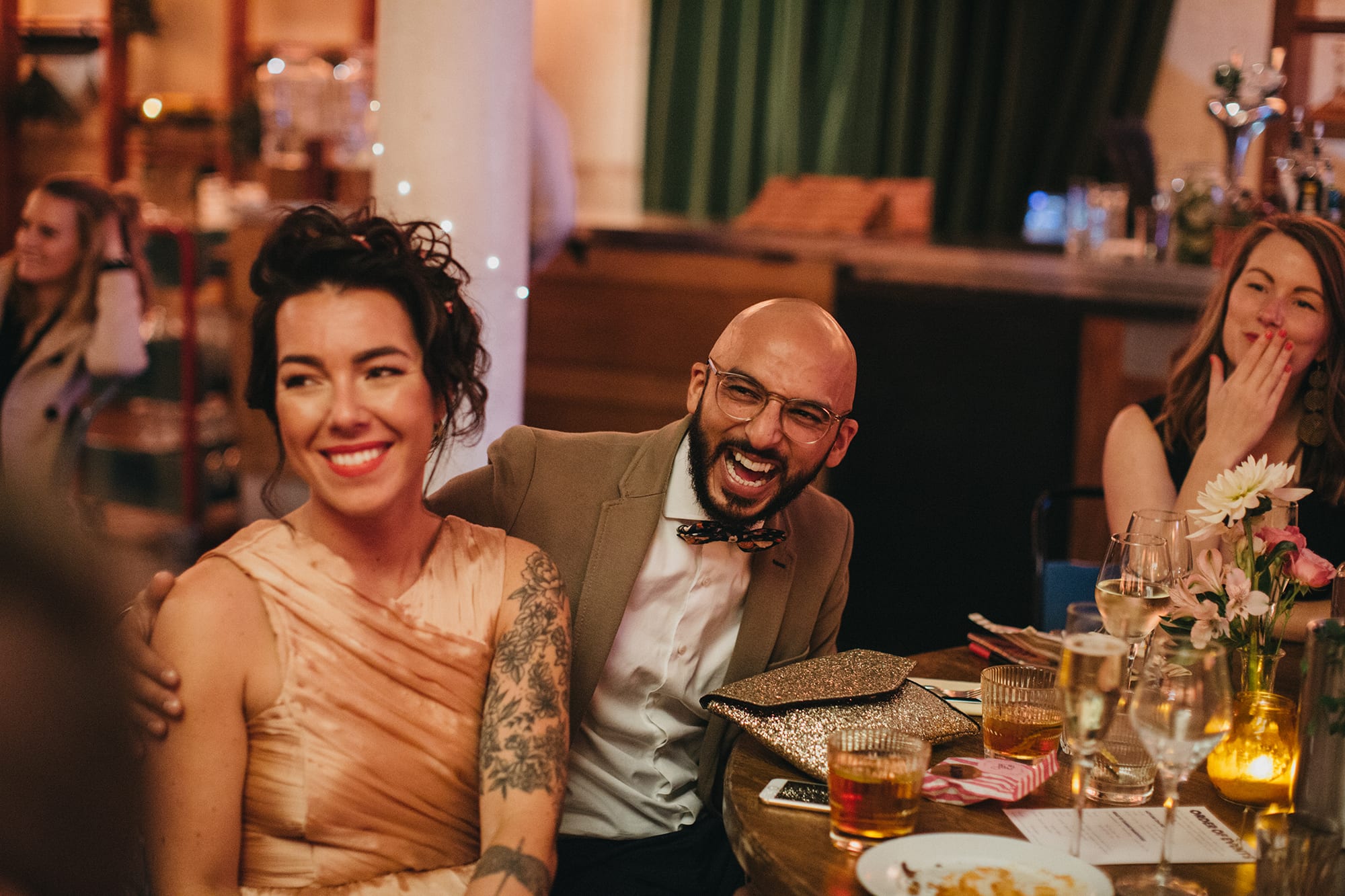 our thoughts
Well, what a wedding! rachel & luke are an absolutely stunning couple. we are so in love with their choice of ceremony venue the asylum in london. The whole wedding just looks amazing, they wanted it fun and personal and it looks just that!
We wish them a life time of happiness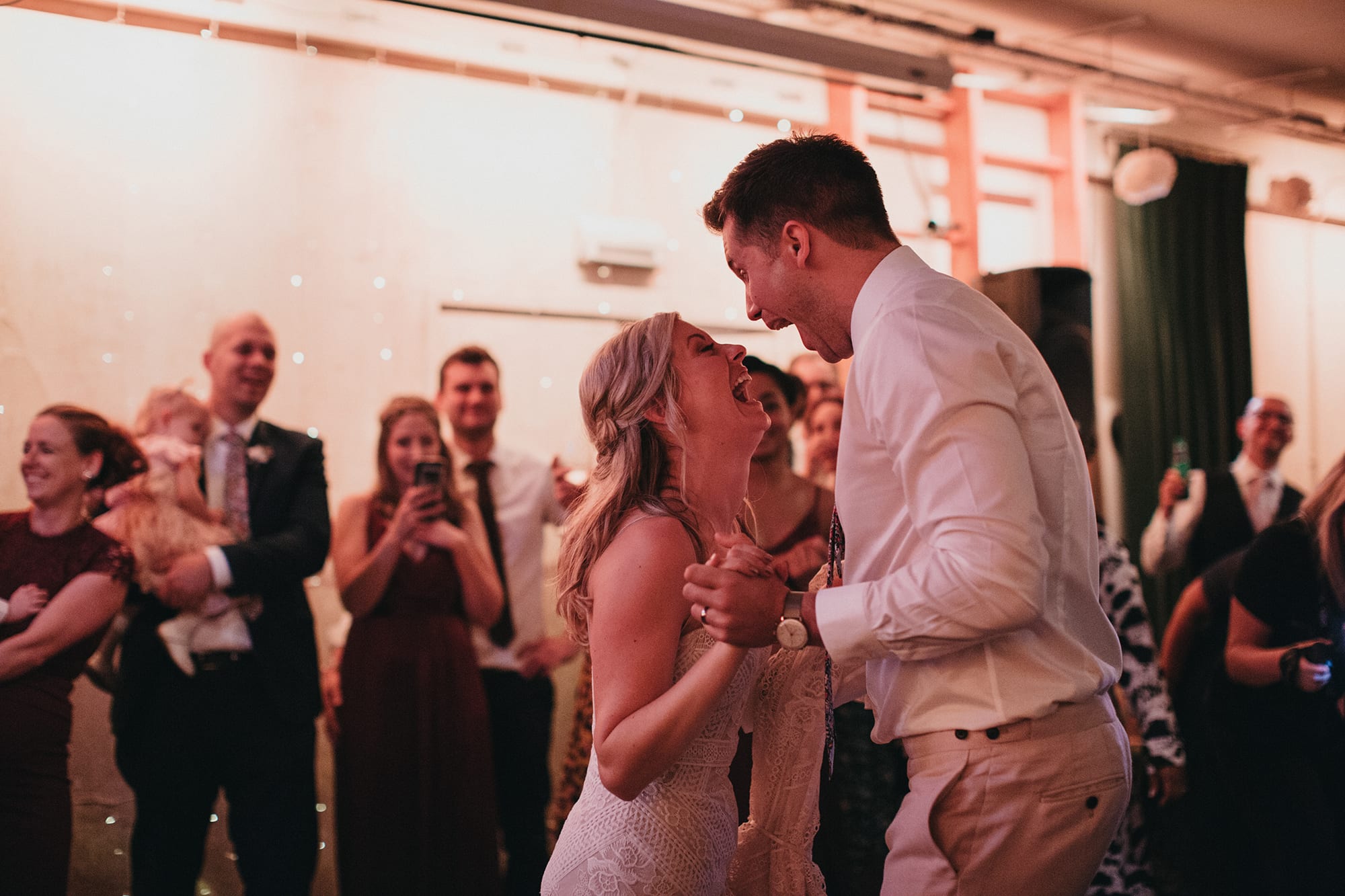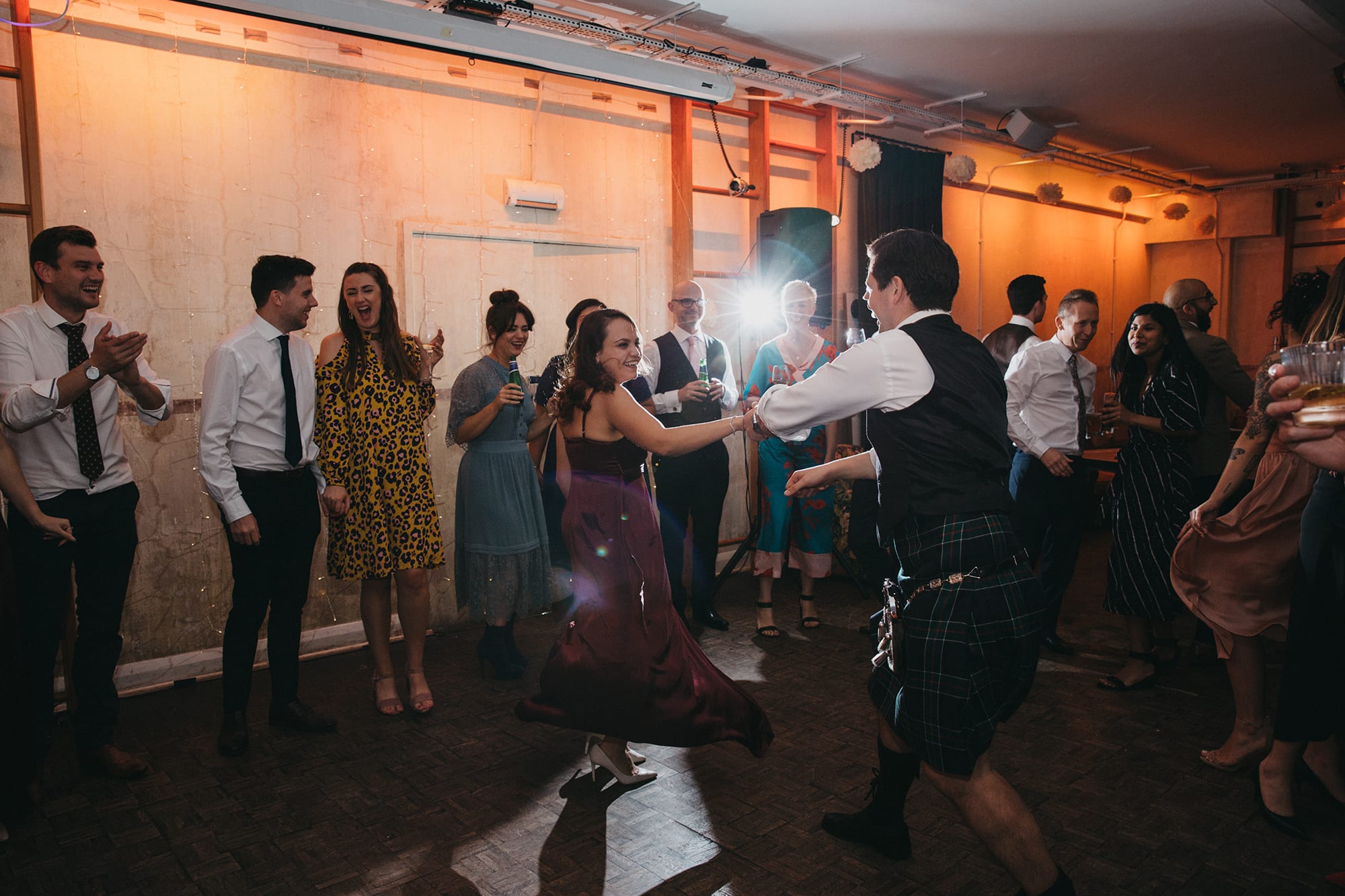 credits
Videography – Jade Gooch, Flowers – Catherine Foxwell, Photography – Sara Lynd and Lucy Turnbull, Venues – Tanner Warehouse and Asylum Chapel Big red bus – London Retro Bus, Dress – Rue De Seine, Bridesmaids dresses shona joy Suit – Reiss, Makeup – Belen Mateo MUA, Photobooth – The Photobooth Guys – the photobooth guys uk, Confetti – shropshire petals, Wedding cake – mybaker.co,  Hair – Catherine 
Check out our latest real wedding blogs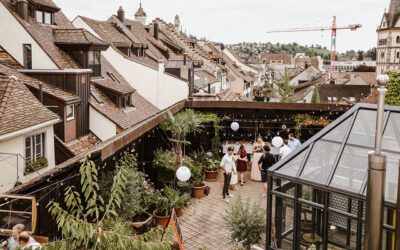 Switzerland Wedding Today on the blog we have a wedding in the picturesque old town of...