Finding the perfect mother of the bride dress or groom can be a daunting task. You want to look and feel your best at your child's wedding.
You also want to feel comfortable and fit within the wedding style. While also not overdressing and standing out too much.
There is a lot to consider but the most important I feel is that you feel confident and comfortable.
The best way to shop is to go to your favourite shops or designers. Have a look at their occasion wear if they have them.
Try lots on, and note down what you liked about each, the shape, cut or colour. Then you can start to build a picture of what dress or outfit you want.
BEST ONLINE PLACES FOR over 50 MOTHER OF THE BRIDE AND GROOM OUTFITS
mother of the bride dresses and outfits for 50
We are committed to providing unbiased, credible reviews so you can choose with confidence. We may earn commissions on purchases made from visiting our partner stores. Please see our policy here.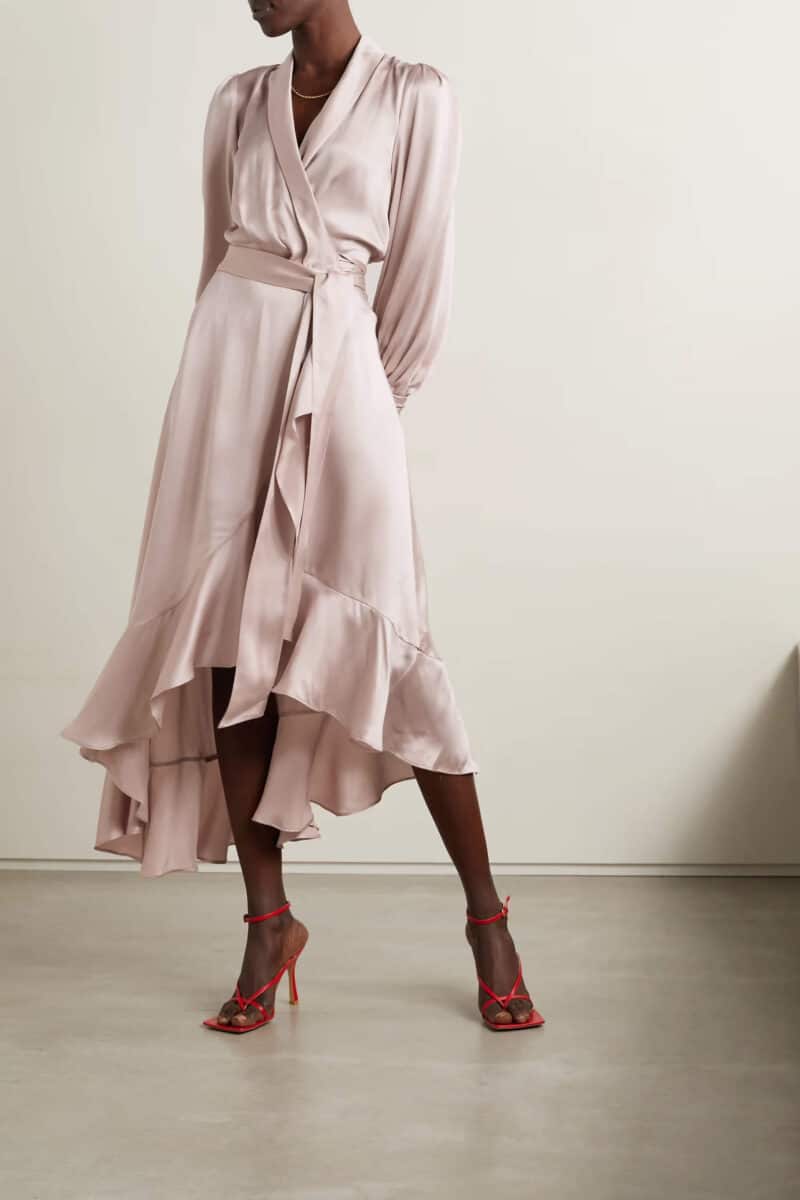 This dress comes in a few colours so you can find the perfect shade.
It comes in a shorter version also. We share this one a lot on Urban. But it really is a lovely dress that will suit all mothers.
It is so stylish and elegant and will suit all shapes and sizes.
Size: xxSmall – xLarge | Fabric: Silk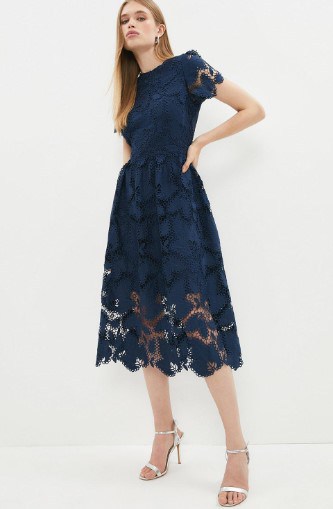 2. A LACE DRESS – COAST
Perfect for any season. This really is the perfect elegant dress. Stylish, modest and romantic.
You can go wrong at any age with a lace dress.
Size: 8 – 18 | Fabric: Lace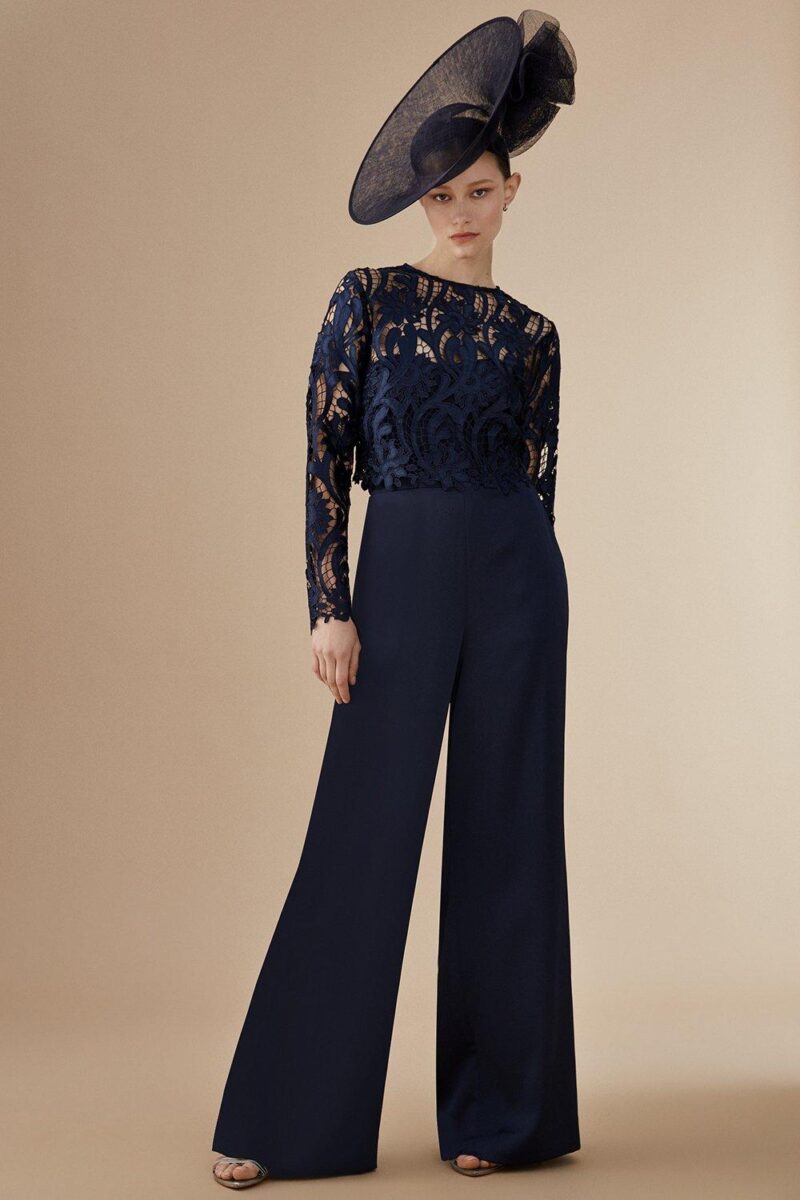 3. MOTHER OF THE BRIDE JUMPSUIT
Jumpsuits suit all ages, don't be afraid. If you prefer to wear pants then a jumpsuit like this one can be a great way to look stylish without a skirt or dress.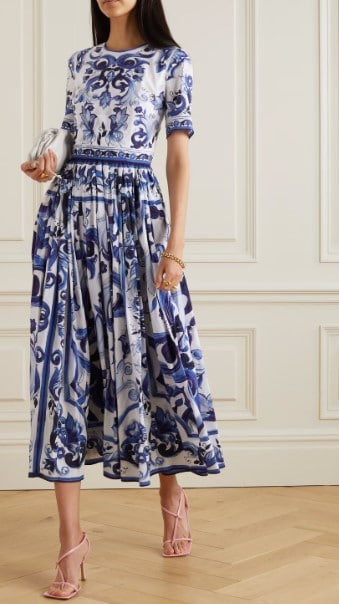 4. a patterned dress
I love this dress, they have a few different silhouette options.
I think the pattern is stylish and modern.
With all the different lengths and cuts available you can find one to suit no matter your age.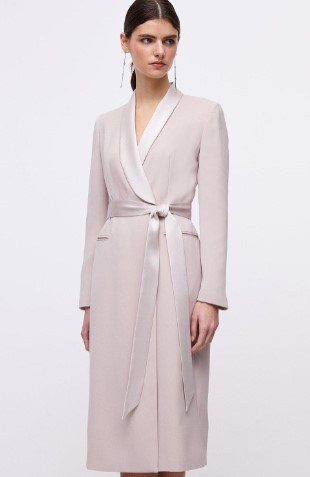 5. tuxedo dress
This is perfect for a formal look with a modern twist.
I think this is the perfect dress for over 50 mothers wanting a formal, tailored feel.
Sizes: 8 – 18| Fabric: Luvito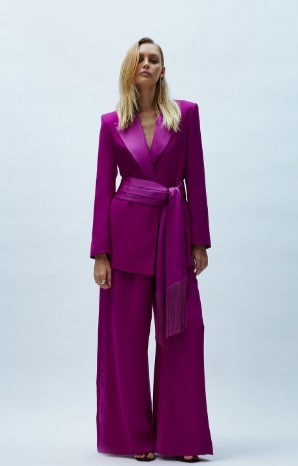 6. trouser suit for over 50 mother of the groom
I love this bold colour choice!
I think it is perfect for a winter or autumn wedding with a moody or rich colour palette.
This might be a little bold for you but a trouser suit is a great choice for older mothers wanting a modern look.
We have lots of modern trouser suit options on the blog!
Size: UK8 – 18 | Fabric: Satin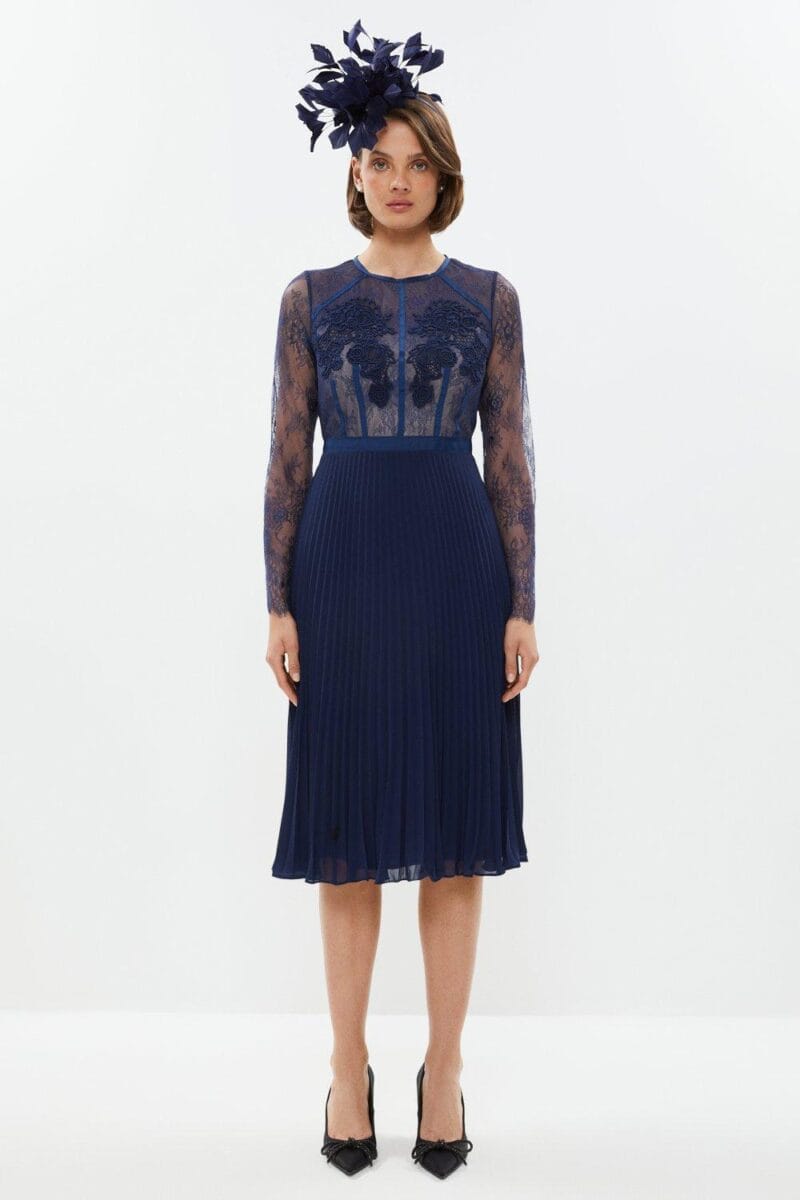 7. BEST WITH LONG SLEEVES – COAST
This floaty dress covers all the lumps and bumps perfectly and the longer sleeves are perfect if you want to hide your arms.
Size: 8 – 22 | Length: Midi
Choosing the perfect on trend mother of the bride outfit
Fashion trends for mothers of the bride (MOBs) over 50 can vary depending on personal style, body type, and the overall wedding theme. However, there are some timeless and age-appropriate fashion guidelines that you can consider when choosing your MOB outfit:
Classic Silhouettes: Opt for classic silhouettes that flatter your body shape. A-line dresses, sheath dresses, and wrap dresses are timeless choices.
Neutral Colors: Neutral colours like navy, charcoal, champagne, and taupe are elegant and versatile. They can easily be paired with various accessories.
Elegant Fabrics: Look for dresses or outfits made from high-quality fabrics like silk, lace, chiffon, or crepe. These materials drape beautifully and exude sophistication.
Subtle Embellishments: Consider outfits with subtle embellishments like beading, embroidery, or sequins, but avoid excessive bling that may look gaudy.
3/4 Sleeves: Dresses or outfits with 3/4 sleeves are a great option for MOBs, providing a bit more coverage while remaining stylish.
Tea-Length Dresses: Tea-length dresses are a classy choice for daytime or semi-formal weddings.
Accessories: Choose accessories that add sophistication, such as pearl or diamond jewellery, a clutch or small handbag, and elegant heels.
Tailoring: Ensure your outfit fits perfectly by investing in professional tailoring. Well-fitted clothing can make a significant difference in your overall look.
Comfort: Prioritize comfort, especially if you'll be wearing your outfit for an extended period. Consider breathable fabrics and comfortable shoes.
Matching the Wedding Theme: Coordinate your outfit's colour and style with the overall theme and colour scheme of the wedding. Consult with the bride to ensure harmony.
Timeless Appeal: Remember that classic, timeless styles often work best for MOBs. Avoid overly trendy designs that might look dated in photos.
Dress for the Season: Consider the season of the wedding when selecting your outfit. Lighter fabrics for summer and warmer options for fall or winter weddings.
Cultural or Religious Considerations: If there are specific cultural or religious
requirements, make sure your outfit respects these traditions while maintaining your personal style.
Confidence: The most important fashion trend for MOBs is confidence. Choose an outfit that makes you feel beautiful and confident, as it will reflect in your overall appearance.
More blogs you will love!