Age is just a number! We always but of writing these age related blogs for mother of the bride. Mainly because we believe here at urban to dress how you want and whatever you feel confident in.
We get it though and we have had requests for mother of the bride outfits for over 60. Mother of the groom also too! So let's start by saying this is a guide to help with questions we have had and you really should wear what you love no matter your age.
It really isn't going to be much different than our over 50 mother of the bride blog.
BEST ONLINE PLACES FOR MOTHER OF THE BRIDE AND GROOM OUTFITS over 60
Mother of the bride and groom outfits for over 60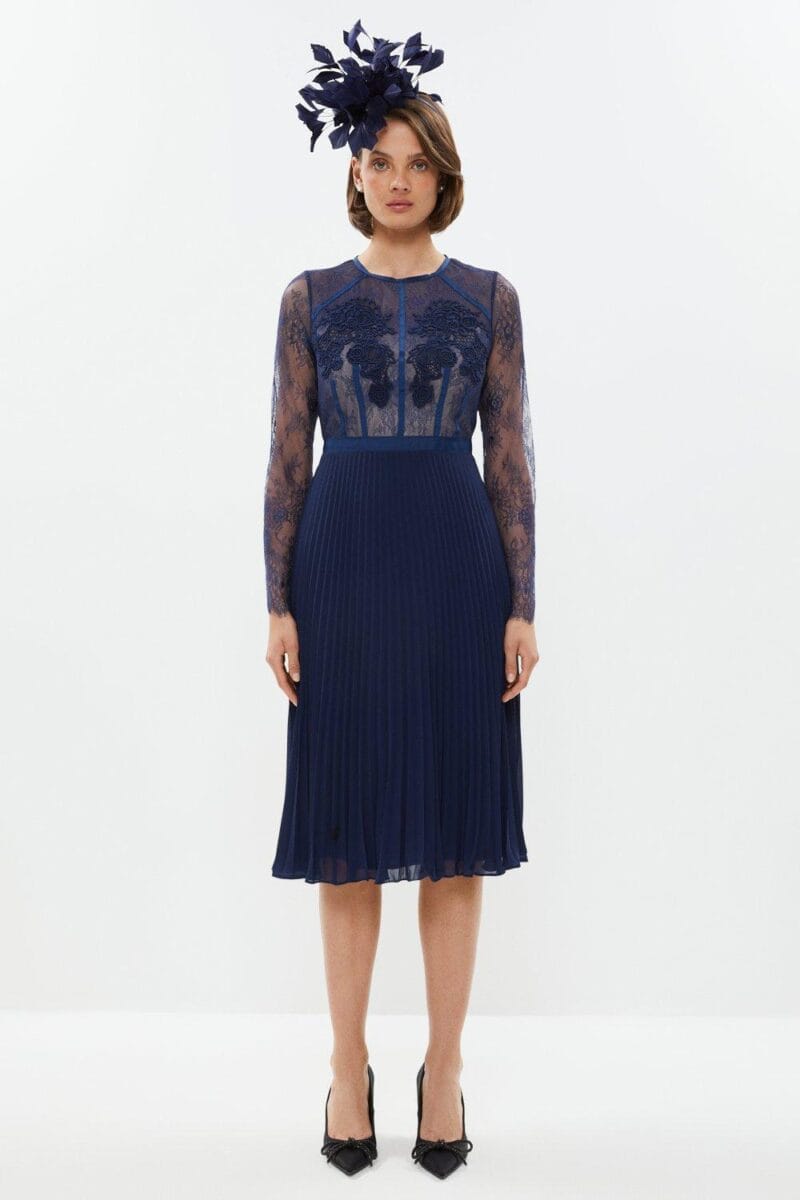 1. BEST WITH LONG SLEEVES – COAST
This floaty dress covers all the lumps and bumps perfectly and the longer sleeves are perfect if you want to hide your arms.
Covering arms can be a concern for a mother and this does it perfectly.
Size: 8 – 22 | Length: Midi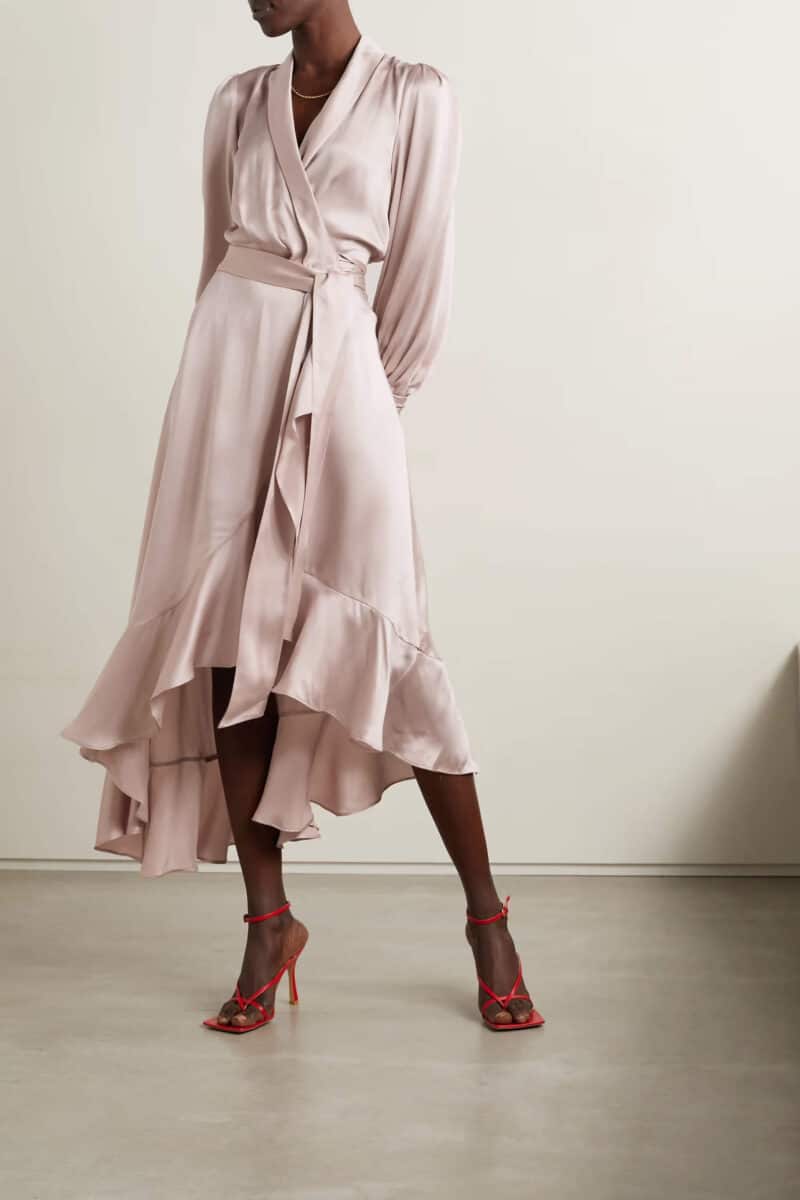 This dress comes in a few colours so you can find the perfect shade.
It comes in a shorter version also. We share this one a lot on Urban. But it really is a lovely dress that will suit all mothers.
It is so stylish and elegant and will suit all shapes and sizes.
Size: xxSmall – xLarge | Fabric: Silk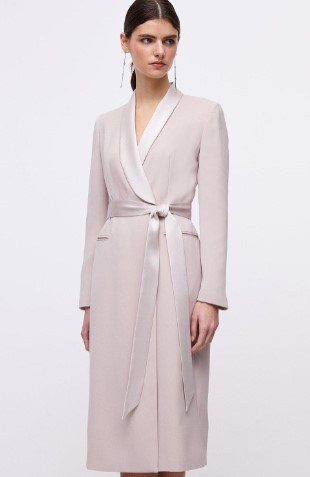 3. tuxedo dress
This is perfect for a formal look with a modern twist.
I think this is the perfect dress for over 60 mothers wanting a formal, tailored feel.
Sizes: 8 – 18| Fabric: Luvito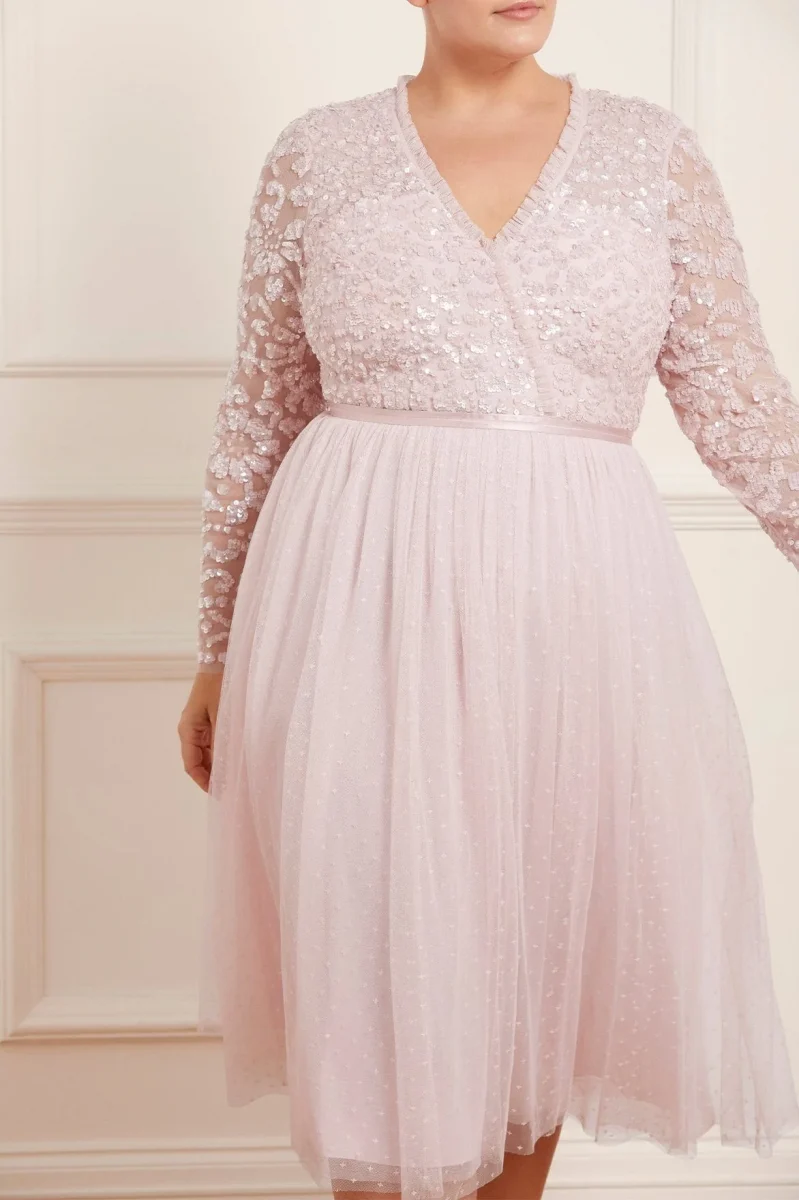 Needle and thread are great when it comes to their size range. I just love how comfortable they feel while still looking stunning and romantic, true to their style. 
Needle & Thread make the most beautiful dresses. Check out all their short dresses now!
Size: UK4 – 22 | Length: Midi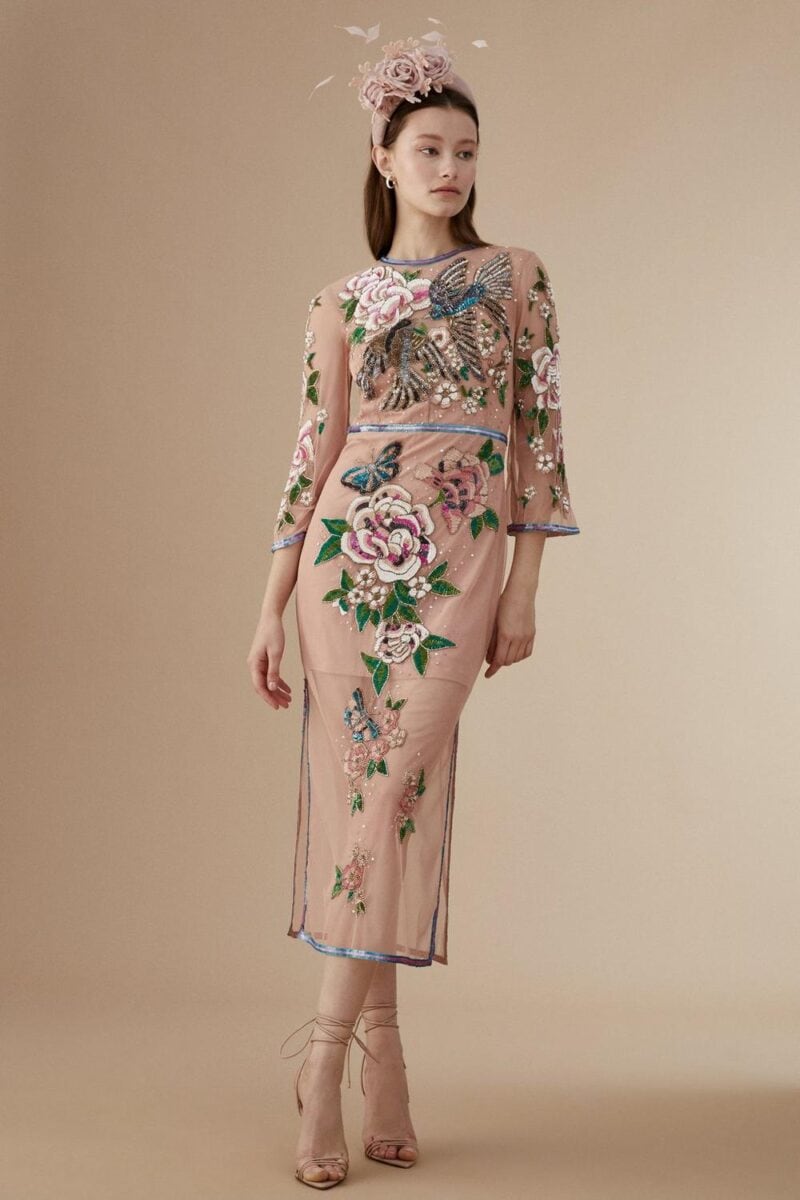 5. BEST EMBELLISHED
This hand embellished dress is perfect for a spring wedding.
The intricate floral embellishments on this dress are so stunning.
Hard not to feel a million dollars when wearing it.
Sizes: 8 – 18 | Fabric: Tulle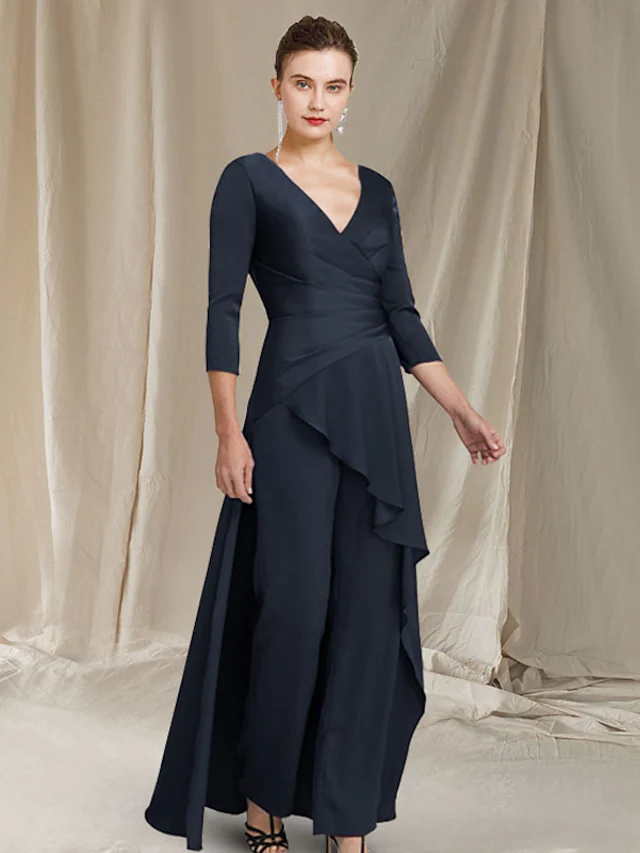 This high-low floor length top and trouser set is super flattering.
The waist detail is great for hiding your tummy. The float floor length top adds lots of drama. 
Size: 6 -30 | Fabric: Chiffon
Mother of the bride over 60 styling
The best dress styles for the mother of the bride (MOB) over 60 should balance elegance, comfort, and age-appropriateness while reflecting personal style. Here are some dress styles that tend to work well for MOBs in this age group:
A-Line Dresses: A-line dresses are universally flattering and work well for MOBs of all ages. They have a fitted bodice that flares out gently from the waist, creating an elegant and timeless silhouette.
Sheath Dresses: Sheath dresses are simple, sleek, and sophisticated. They often have a tailored fit that skims the body without being overly tight, making them a great choice for MOBs over 60.
Wrap Dresses: Wrap dresses are known for their versatility and comfort. They have a flattering V-neckline and a wraparound tie at the waist, allowing you to adjust the fit to your liking.
Fit and Flare Dresses: Fit and flare dresses combine a fitted bodice with a flared skirt, creating a feminine and flattering shape. They can be a stylish choice for MOBs over 60.
Empire Waist Dresses: Empire waist dresses have a high waistline just below the bust, and the skirt flows down from there. They can be a comfortable and graceful option.
Tea-Length Dresses: Tea-length dresses, which fall between the knee and ankle, are a classic choice for MOBs. They offer modesty and are well-suited for semi-formal or daytime weddings.
Long-Sleeved Dresses: If you prefer more coverage, consider dresses with long sleeves. They can be both stylish and practical, especially for cooler seasons.
Lace or Chiffon Dresses: Dresses made from lace or chiffon are elegant and age-appropriate. They often feature delicate details and provide a graceful look.
Jacket or Bolero Sets: If you're concerned about covering your arms, consider a dress that comes with a matching jacket or bolero. This allows for versatility in your look.
Monochromatic Outfits: Choosing an outfit in a single colour from head to toe can create a sophisticated and elongating effect. It's a timeless choice that works well for mature MOBs.
Subdued Prints: If you like prints, choose subtle and classic patterns like florals or geometric designs. Avoid overly bold or trendy prints.
Elegant Necklines: Dresses with tasteful necklines like V-neck, boat neck, or scoop neck are often flattering and age-appropriate.
Accessories: Pair your dress with elegant accessories, such as pearl or diamond jewellery, a clutch bag, and comfortable yet stylish shoes.
Classic Colors: Stick to classic and neutral colours like navy, black, charcoal, taupe, and shades of blue, which are timeless and versatile.
Comfortable Fabrics: Choose dresses made from comfortable and breathable fabrics like silk, crepe, or jersey to ensure you feel at ease throughout the day.
More blogs you will love!