I have always been big on gifting an experience, a day out or a fun activity over presents.
Love is all about creating memorable moments together, and what better way to do that than by gifting unforgettable experiences to your favourite couple?
Whether you're looking to surprise your partner, or you are shopping for your favourite two people, we've curated a list of the most incredible gift experiences for couples.
From heart-pounding adventures that'll have you both on cloud nine to cosy and romantic escapades that melt hearts, these handpicked experiences are tailor-made to deepen connections and create cherished memories.
So, get ready to turn ordinary gift-giving into extraordinary memory-making as we dive into the world of couple-centric adventures!"
The best couple experience gifts for 2023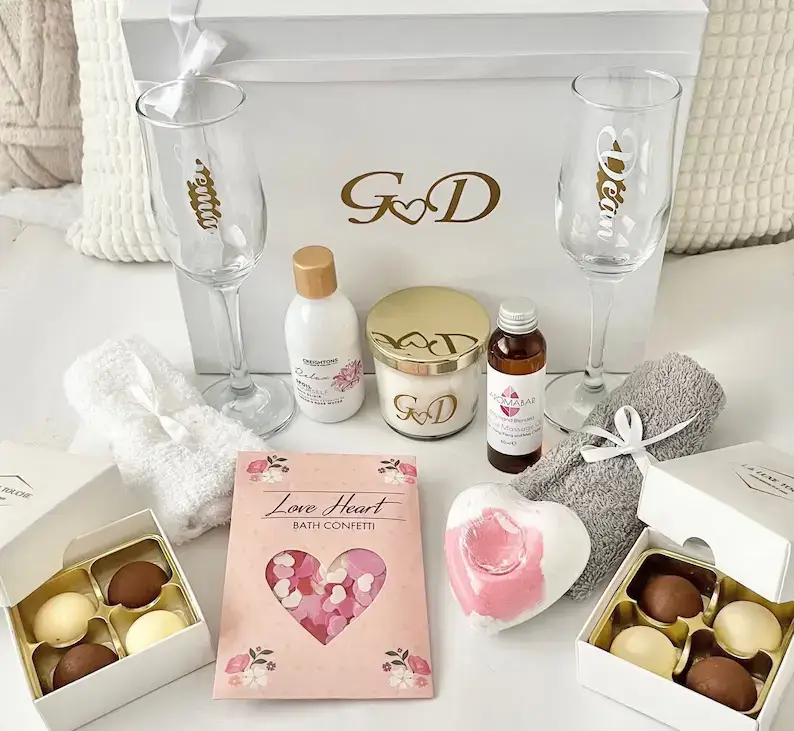 1. Couples' Spa Retreat
A couples' spa retreat offers the perfect opportunity to unwind and reconnect. Relaxing massages, soothing treatments, and a serene environment can help both partners de-stress and enjoy quality time together. Consider individual preferences for treatments and any allergies or sensitivities to spa products. This gift is ideal for couples in need of relaxation and intimacy.
2. Art Class for Two
Taking an art class together is a creative way to bond and learn something new. Exploring your artistic sides can lead to laughter, shared memories, and even unexpected talents. Ensure the chosen art form suits both partners' interests and comfort levels. This gift is excellent for couples who enjoy hands-on experiences and artistic expression.
3. Outdoor Adventure
Engaging in outdoor activities like hiking, rock climbing, or kayaking can foster a sense of teamwork and adventure. These experiences provide an opportunity to challenge yourselves, conquer fears, and create lasting memories. Take into account physical fitness levels and choose activities both partners can enjoy. This gift is perfect for couples with an adventurous spirit and a love for nature.
4. Concert or Theater Tickets
Attending a live concert or theatre performance is a fantastic way to enjoy culture and entertainment together. Sharing the excitement of a live show can lead to shared emotions and a memorable night out. Consider musical tastes and preferences when selecting the event. This gift is perfect for couples who appreciate the arts and live performances.
5. Stargazing Night
A stargazing night lets you share the wonder of the cosmos with your partner. Whether it's in your backyard or a remote location, gazing at the stars can inspire deep conversations and romantic moments. Check the weather and choose a clear night for the best experience. This gift is well-suited for couples who enjoy quiet, contemplative moments and celestial beauty.
6. Dance Class
Dancing classes offer a playful way to connect physically and emotionally. Learning a new dance style together can bring laughter, coordination, and a sense of achievement. Make sure the chosen dance style aligns with both partners' interests. This gift is a great fit for couples looking to have fun and improve their dance moves.
7. Escape Room Experience
An escape room challenge demands teamwork, problem-solving, and communication. Solving puzzles and finding clues can strengthen your bond and create a sense of accomplishment. Opt for a difficulty level that matches both partners' comfort with puzzles. This gift is ideal for couples who enjoy brain-teasing challenges and interactive entertainment.
8. Culinary Workshop
Attending a cooking class offers the chance to learn new recipes and culinary skills as a team. Cooking together can be romantic and lead to delicious shared meals in the future. Consider dietary restrictions or preferences when choosing a workshop. This gift suits couples who appreciate good food, learning, and spending time in the kitchen.
9. Romantic Hot Air Balloon Ride
A hot air balloon ride provides a breathtaking aerial view and a unique romantic experience. Floating in the sky can create a sense of adventure and intimacy. Check for any height-related concerns before gifting this experience. This gift is perfect for newlyweds looking to start their journey with a memorable high.
10. Cooking Class Vacation
Travelling to a culinary destination for a cooking class vacation allows you to explore new cultures and cuisines. Learning from local chefs can enhance your culinary skills and offer a memorable vacation. Consider dietary preferences and any travel restrictions when planning. This gift is ideal for newlyweds who love to travel, explore, and savour new flavours.
11. Private Beach Cabana:
A private beach cabana offers a luxurious and intimate beachside experience. Relaxing by the ocean with personalized service allows for quality time and relaxation. Check for any allergies or preferences when arranging for refreshments. This gift suits newlyweds who appreciate luxury, seclusion, and coastal beauty.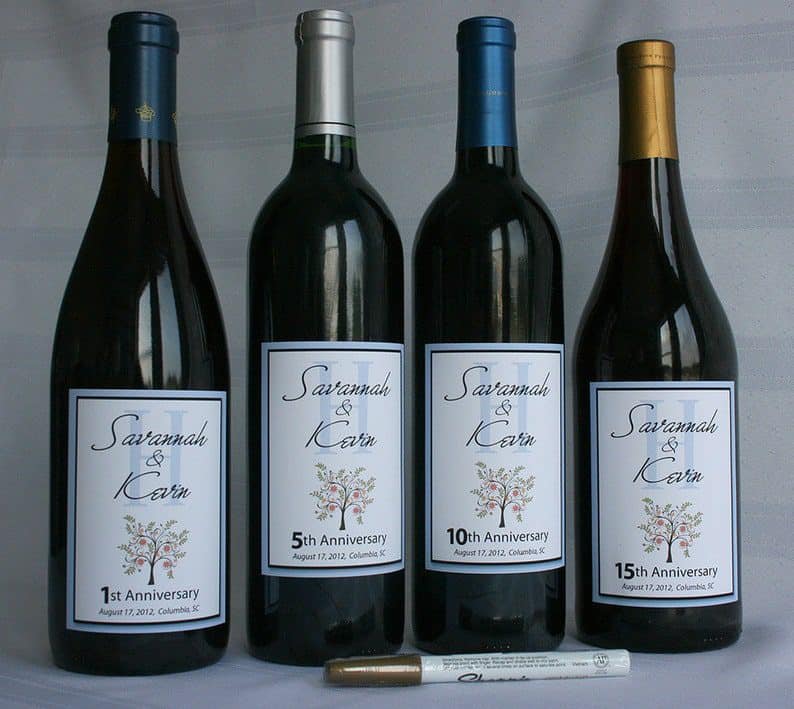 12. Winery Tour and Tasting
Embarking on a winery tour and tasting allows you to indulge in fine wines and beautiful vineyard landscapes. It's a chance to learn about winemaking and enjoy each other's company. Ensure both partners appreciate wine or choose a location with diverse beverage options. This gift is great for newlyweds who share an interest in wine and want to celebrate in style.
13. Couples' Yoga Retreat
A couples' yoga retreat is an opportunity to relax, rejuvenate, and strengthen your bond through mindfulness and movement. Practicing yoga and meditation together can enhance your emotional connection. Check for any physical limitations or preferences before booking. This gift suits newlyweds who seek tranquillity and holistic well-being.
14. Helicopter Tour
A helicopter tour offers a thrilling way to see a destination from a new perspective. Flying over landmarks and scenic areas provides a unique shared adventure. Consider motion sickness and height preferences before gifting. This experience is ideal for newlyweds who love adventure and want a bird's-eye view of their surroundings.
15. Couples' Adventure Getaway
Planning a weekend of outdoor activities like hiking, biking, or camping can reignite your sense of adventure and foster a deeper connection. Tailor the activities to match both partners' interests and physical capabilities. This gift is perfect for married couples looking to escape their routine and enjoy active quality time together.
16. Wine and Paint Night
A wine and paint night combines creativity with relaxation. Enjoying wine while expressing yourself through art can lead to laughter, shared moments, and unique masterpieces. Choose a theme that resonates with both partners. This gift suits married couples who enjoy artistic expression and want to create memories together.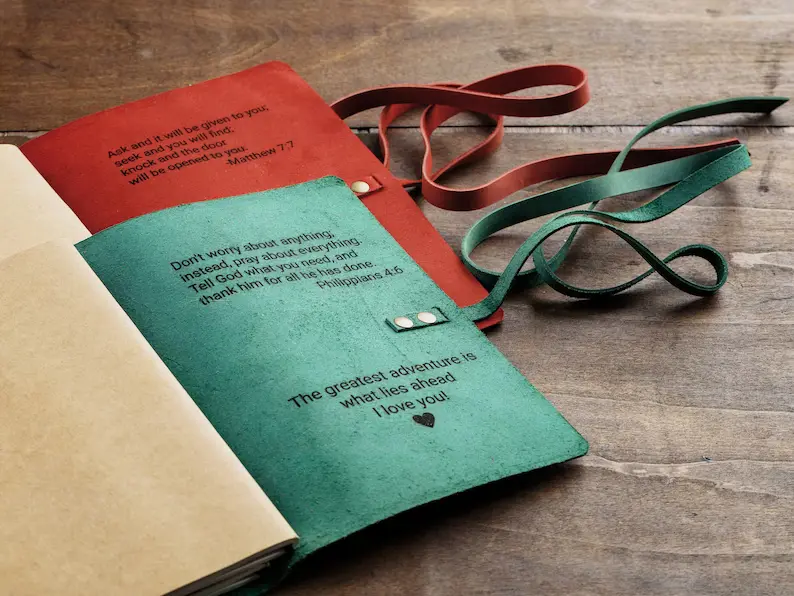 17. Renew Your Vows
Renewing your vows is a meaningful way to celebrate your journey together and reaffirm your commitment. Customize the ceremony to reflect your relationship's growth and milestones. This gift is perfect for married couples commemorating a special anniversary or looking to rejuvenate their marriage.
18. Foodie Tour
Embarking on a foodie tour allows you to explore your city's culinary scene and discover new flavours together. Tasting a variety of dishes can lead to shared culinary adventures. Check for any dietary restrictions before booking. This gift is great for married couples who enjoy gastronomic exploration and want to support local businesses.
19. Sailing or Yacht Charter
Spending a day sailing or chartering a yacht offers a luxurious and scenic experience on the water. It's a chance to relax, soak in the views, and enjoy each other's company. Consider seasickness and weather conditions before planning. This gift suits married couples who appreciate elegance, maritime beauty, and quality time.
20. Outdoor Movie Night
Organizing an outdoor movie night with your favourite films under the stars is a creative and cosy way to spend time together. Create a comfortable setup and select movies you both love. This gift is perfect for married couples who enjoy nostalgic movie nights and want a unique cinematic experience.
21. Couples' Dance Party
Attending a themed dance event or ball offers an opportunity to dress up, dance, and celebrate together. Dancing the night away can rejuvenate your connection and create fond memories. Select a dance style that appeals to both partners. This gift suits married couples who want to relive the romance of dancing and socializing.
Budget-Friendly Options Couple experiences to gift
22. Picnic in the Park
A picnic in the park is a simple yet intimate way to enjoy each other's company. Pack your favourite snacks, and a cosy blanket, and spend quality time outdoors. Check for allergies and preferences when preparing the picnic. This gift is ideal for couples seeking a low-cost and peaceful date.
23. DIY Spa Night
Creating a spa atmosphere at home with massages, facials, and relaxation can be a nurturing and intimate experience. Set the mood with candles and soothing music. Check for any sensitivities to skincare products. This gift is perfect for couples who appreciate self-care and want to unwind without leaving home.
24. Scenic Hike
Going for a scenic hike in a nearby nature trail or park allows you to enjoy nature's beauty while engaging in meaningful conversations. Choose a trail suitable for both partners' fitness levels. This gift suits couples who love nature, physical activity, and connecting in a tranquil setting.
25. Homemade Cooking Challenge
Engaging in a homemade cooking challenge encourages creativity and collaboration in the kitchen. Use ingredients you have at home to create a delicious meal together. Consider dietary restrictions and preferences. This gift is great for couples who enjoy cooking and friendly culinary competitions.
26. Movie Marathon
Hosting a movie marathon with your favourite films or a chosen theme can create a cosy and relaxed evening at home. Set up a comfortable viewing area and prepare snacks. This gift suits couples who love movie nights and want a laid-back date option.
27. Board Game Night
Playing board games or card games offers a fun and interactive way to spend quality time together. Choose games that match both partners' interests and competitiveness. This gift is ideal for couples who enjoy friendly competition and want to engage in entertaining activities.
Perfect Holiday related experience Couple Gifts
28. Christmas Market Visit
Exploring a Christmas market together during the holiday season is a festive and joyful experience. Enjoy seasonal treats, decorations, and unique gifts. Check the market's operating hours and any entry requirements. This gift suits couples who love the holiday spirit and want to celebrate together.
29. Valentine's Day Romantic Dinner
Preparing a romantic dinner at home or in a cosy restaurant on Valentine's Day is a classic and heartfelt way to celebrate your love. Customize the menu with dishes you both enjoy. This gift is perfect for couples who want to express their affection through a special meal.
30. New Year's Eve Gala
Attending a glamorous New Year's Eve gala allows you to ring in the new year with style and excitement. Dress up and enjoy live entertainment, dancing, and festive celebrations. Make sure to secure tickets in advance. This gift suits couples who want to start the year with a memorable and elegant experience.
More blogs you will love!