Manchester city elopement shoot
THIS WEEK ON THE BLOG WE HAVE THIS EPIC STYLED SHOOT. This CITY CENTRE BIKER ELOPEMENT WAS ORGANISED BY OUR VERY OWN CHELLE. IN HER WEDDING PLANNING BUSINESS.
THIS IS AN ABSOLUTE EPIC SHOOT SET IN MANCHESTER CITY CENTRE WITH A NEW YORK THEME. THE BACKDROP WAS HOTEL BROOKLYN A BRAND NEW HOTEL WHICH OPENED FOR 6 WEEKS BEFORE LOCKDOWN. WHAT A GORGEOUS HOTEL IT IS, IT HAS A FULL WEDDING LICENCE A STUNNING VIEW OF THE CITY FROM THE 9TH FLOOR AND THE BEDROOMS ARE COOL AND MODERN.
Planning your own small wedding or elopement? Then head to our small wedding guide blog, all the information and inspiration you need to plan a small wedding or elopement.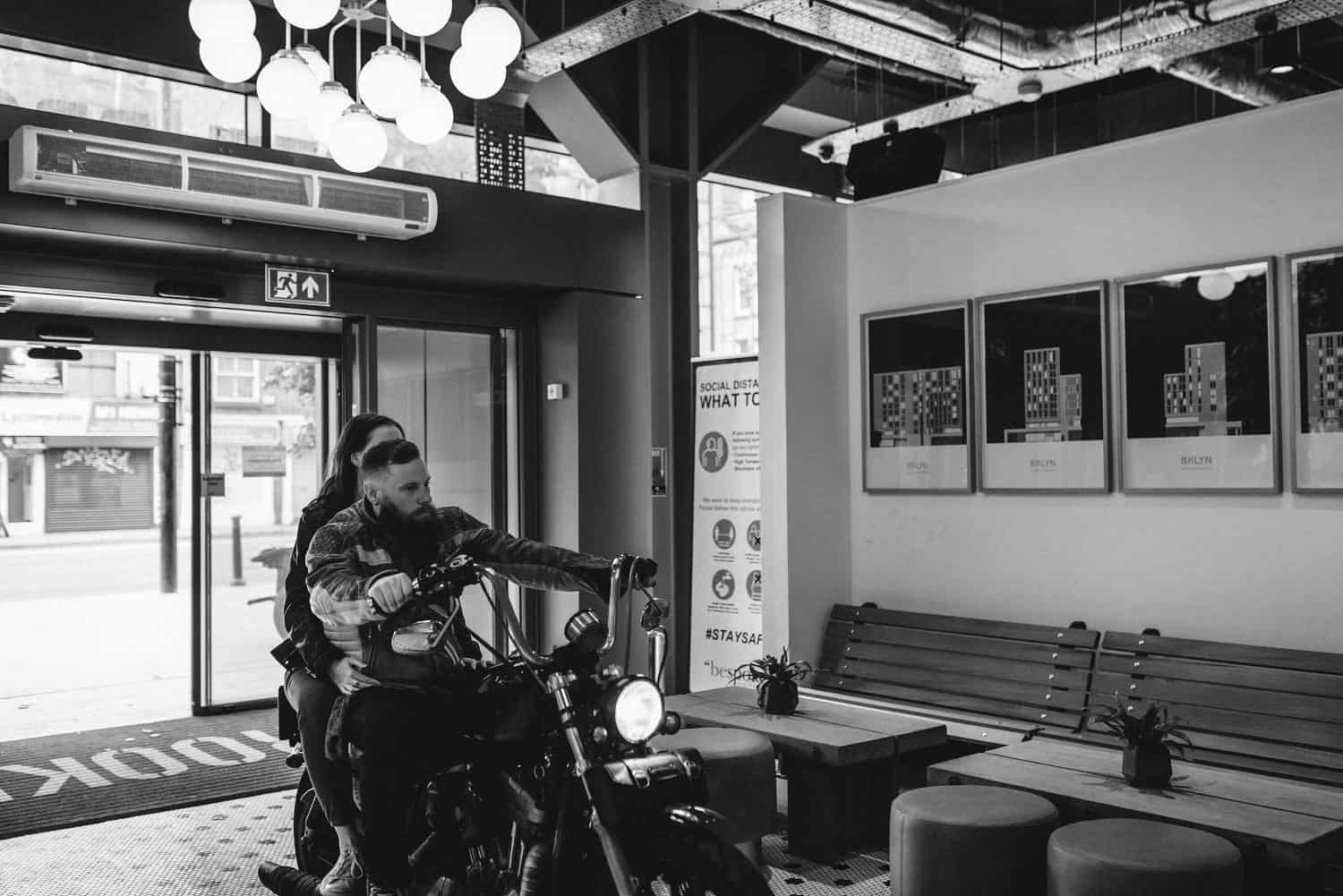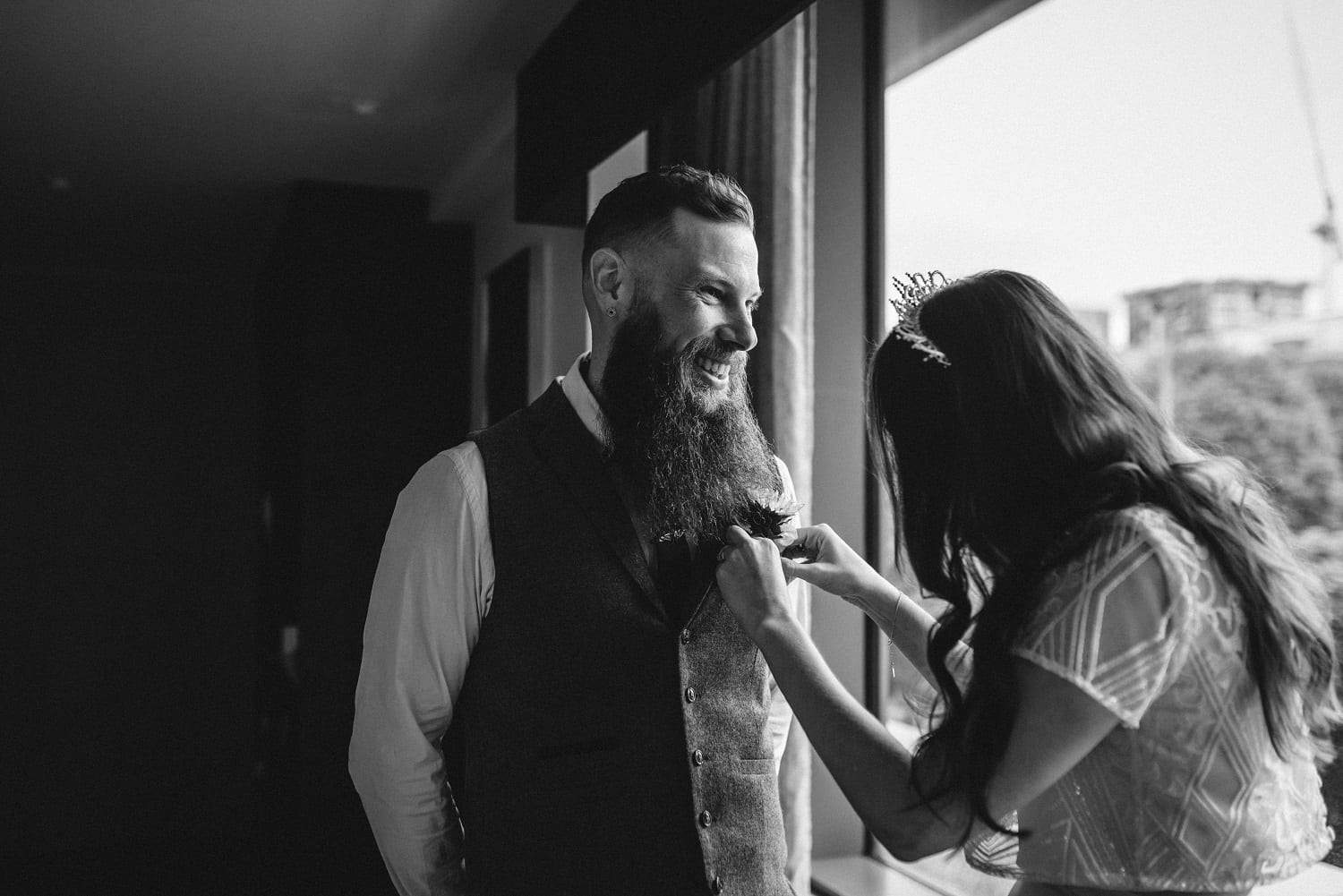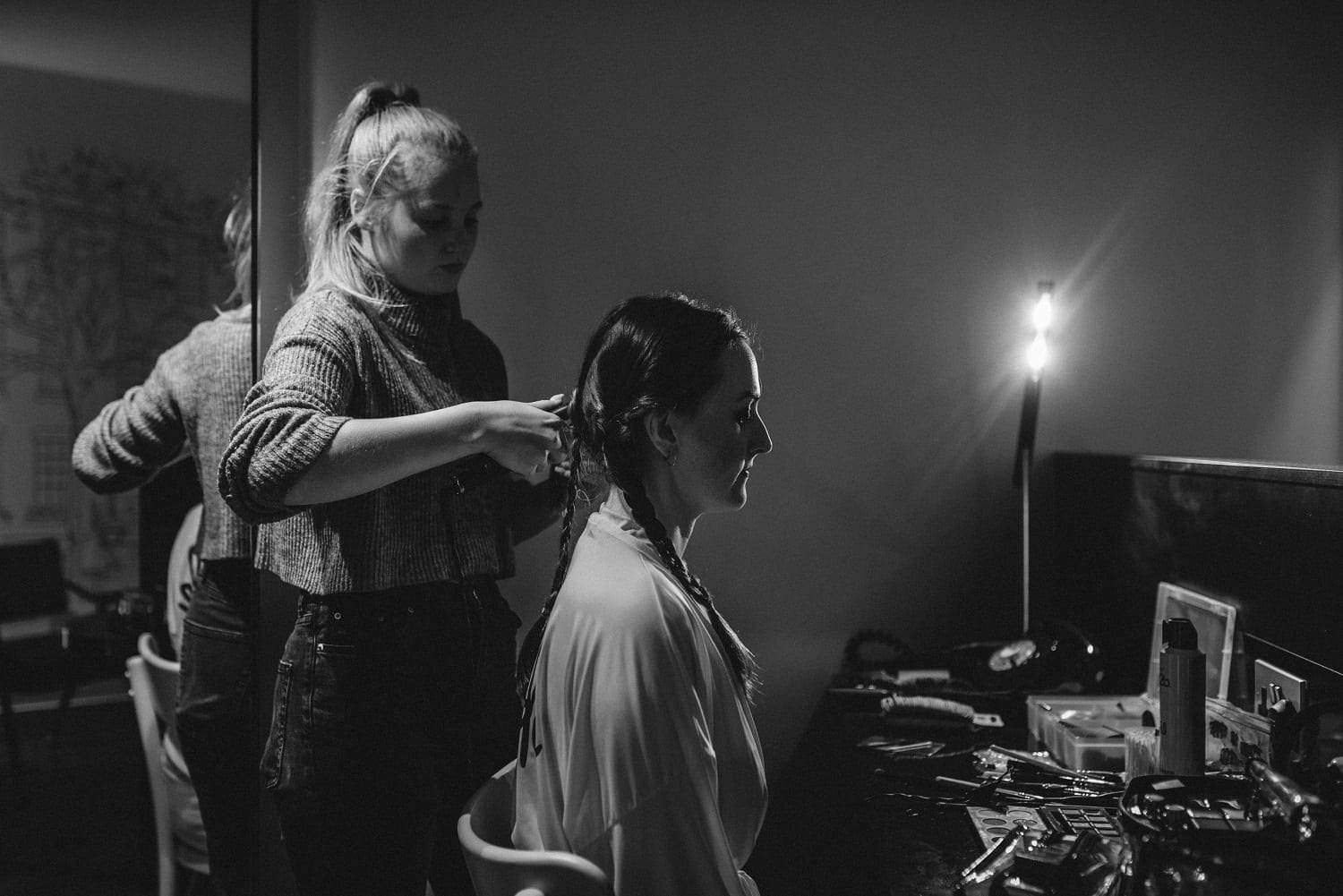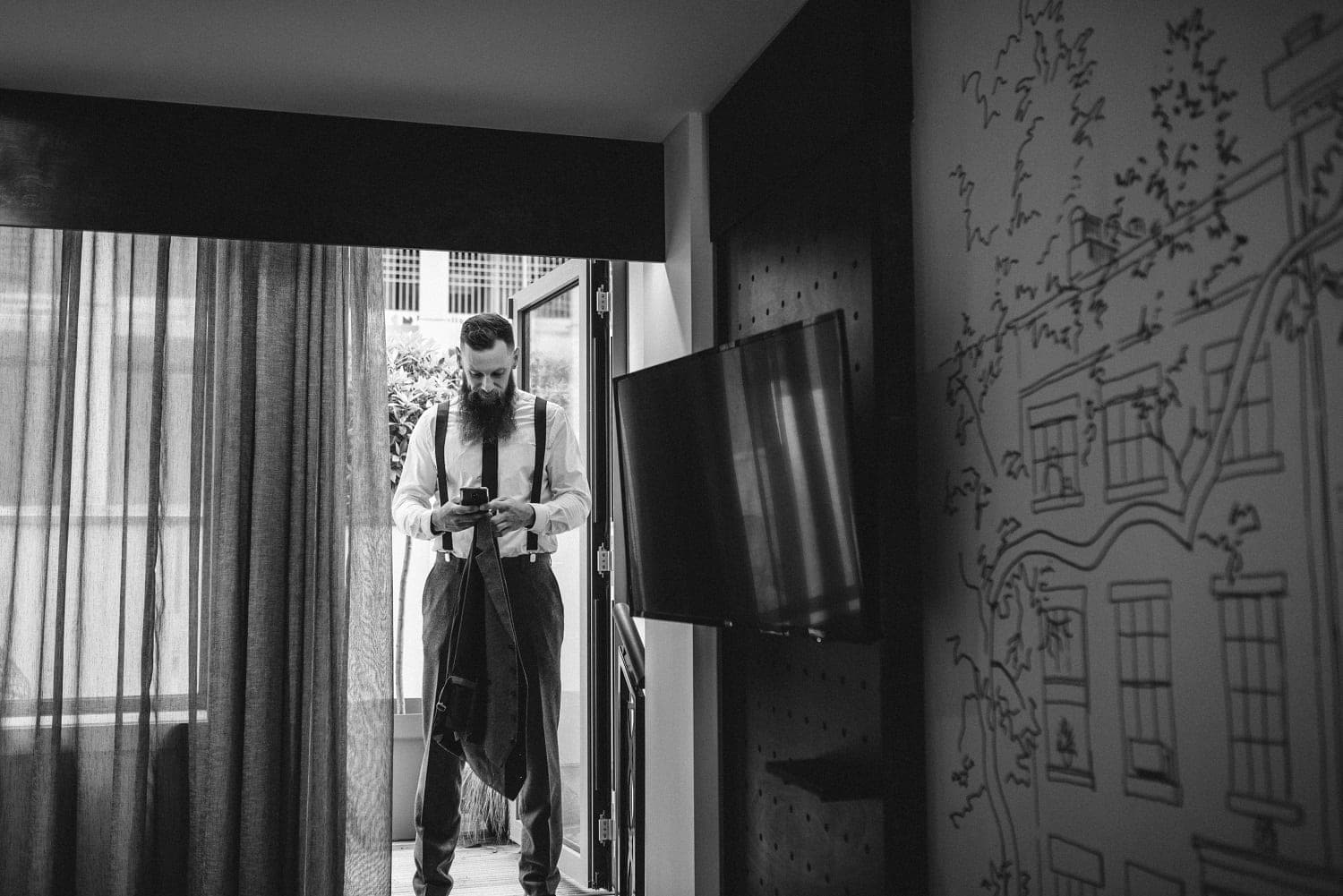 WHAT WAS THE INSPIRATION BEHIND MANCHESTER CITY ELOPEMENT
MANCHESTER HAS BEEN THE BACKDROP FOR MANY MOVIES. SHOWING IT AS A NEW YORK CITY. SO I COULDN'T HELP BUT TAKE THE OPPORTUNITY TO USE IT AS A BACKDROP FOR A MANCHESTER CITY STYLED SHOOT SHOWING IT AS A NEW YORK CITY! 
I LOVE NEW YORK, ITS SUCH A WONDERFUL PLACE WITH SO MANY THINGS TO EXPLORE AND MANCHESTER IS THE SAME. THEY ARE SIMILAR IN SO MANY WAYS, BUT SO DIFFERENT IN OTHERS. 
HOTEL BROOKLYN WAS THE PERFECT PLACE FOR THE STYLED SHOOT IT FIT THE STYLE IN EVERY SINGLE WAY, I ALSO HAD TO HAVE A MOTORBIKE, I LOVE MOTORBIKES AND WHATS AN ELOPEMENT WITHOUT ONE?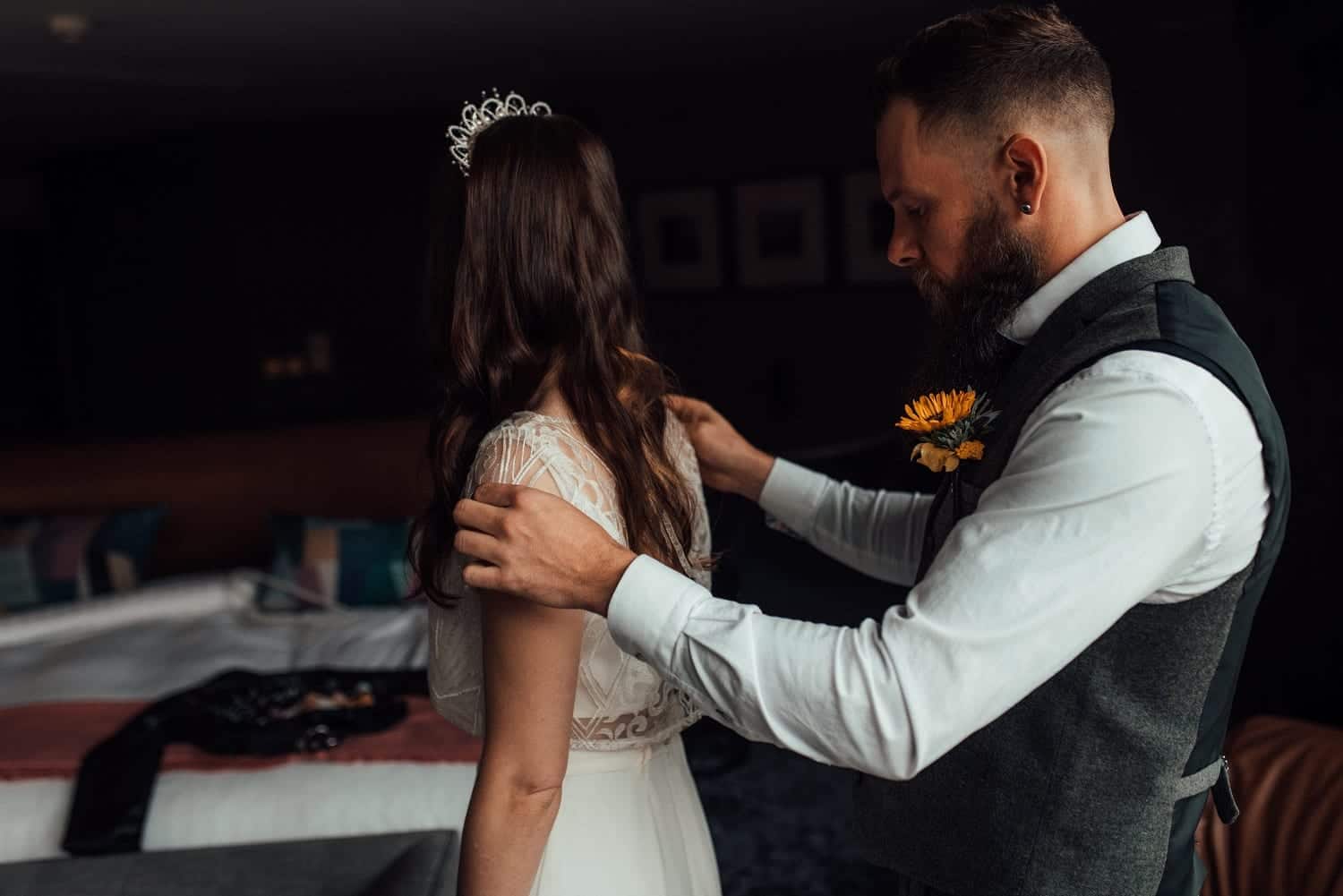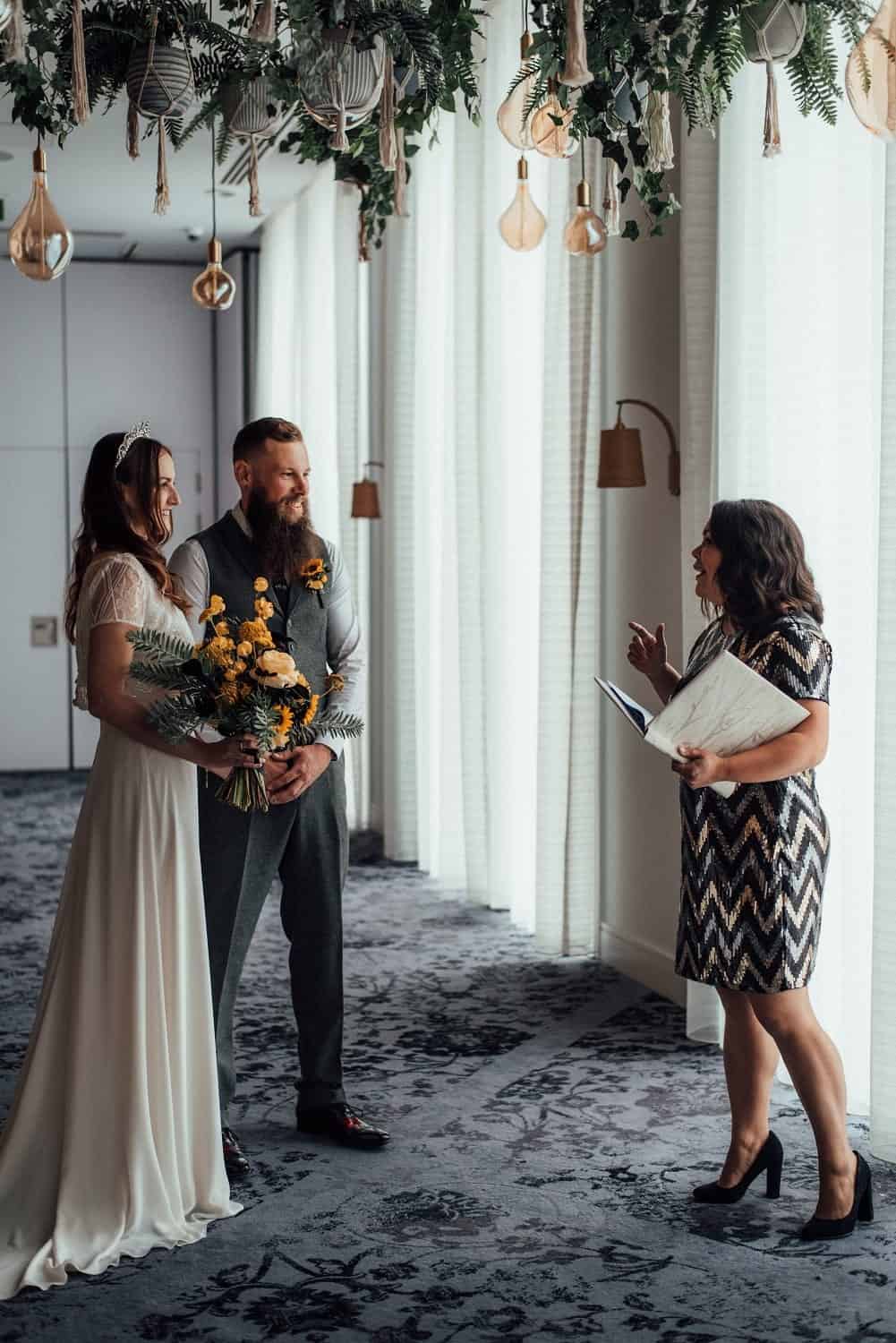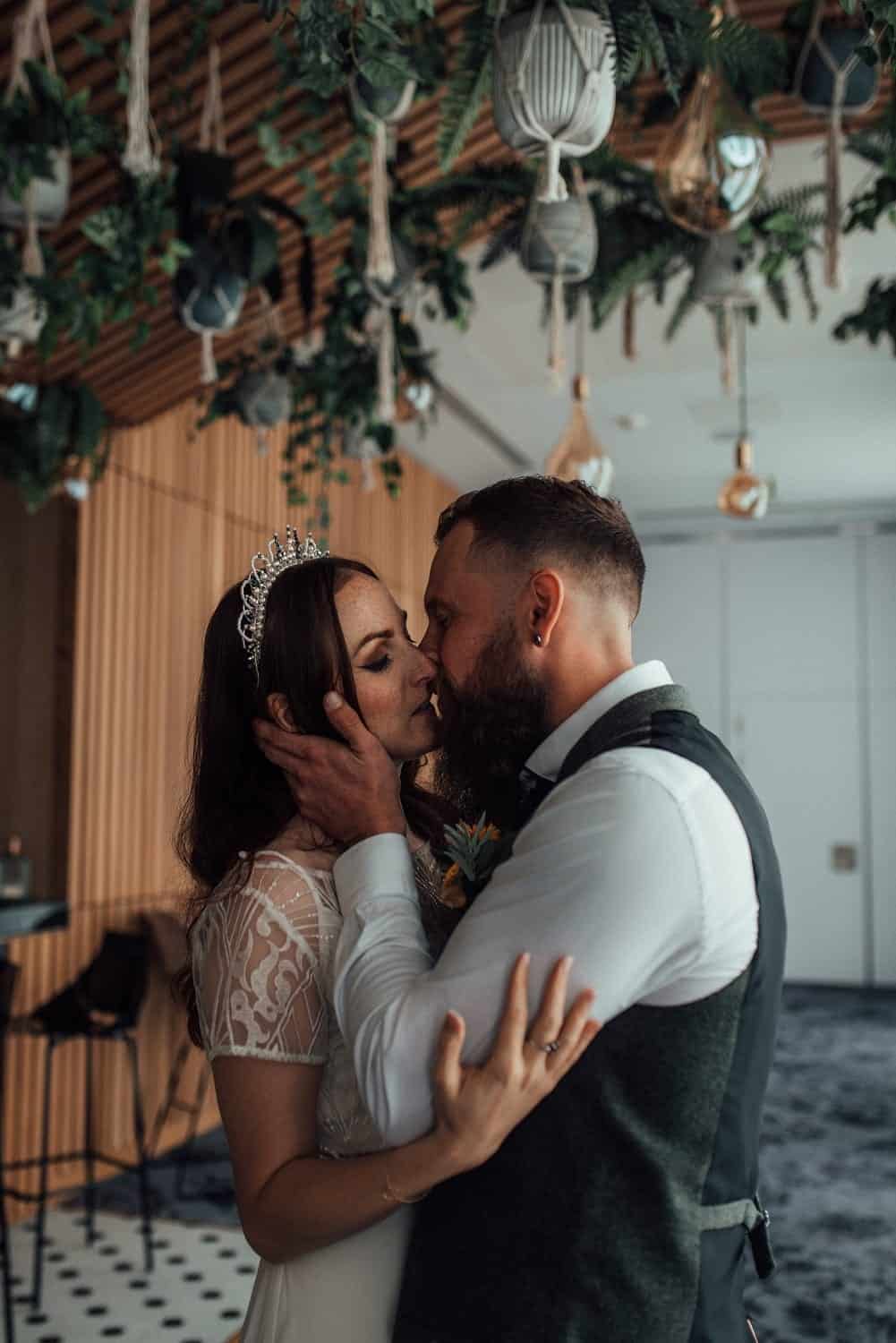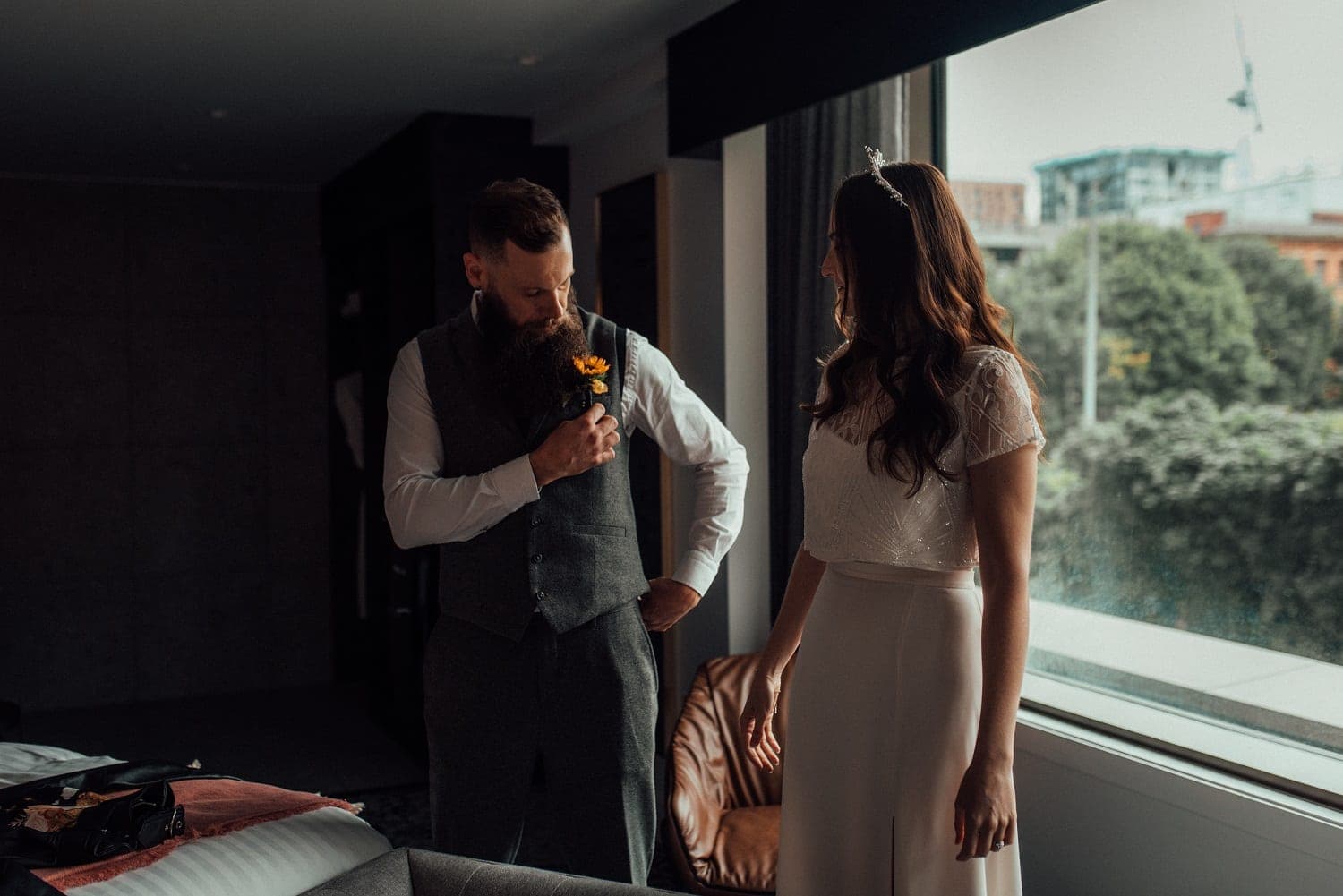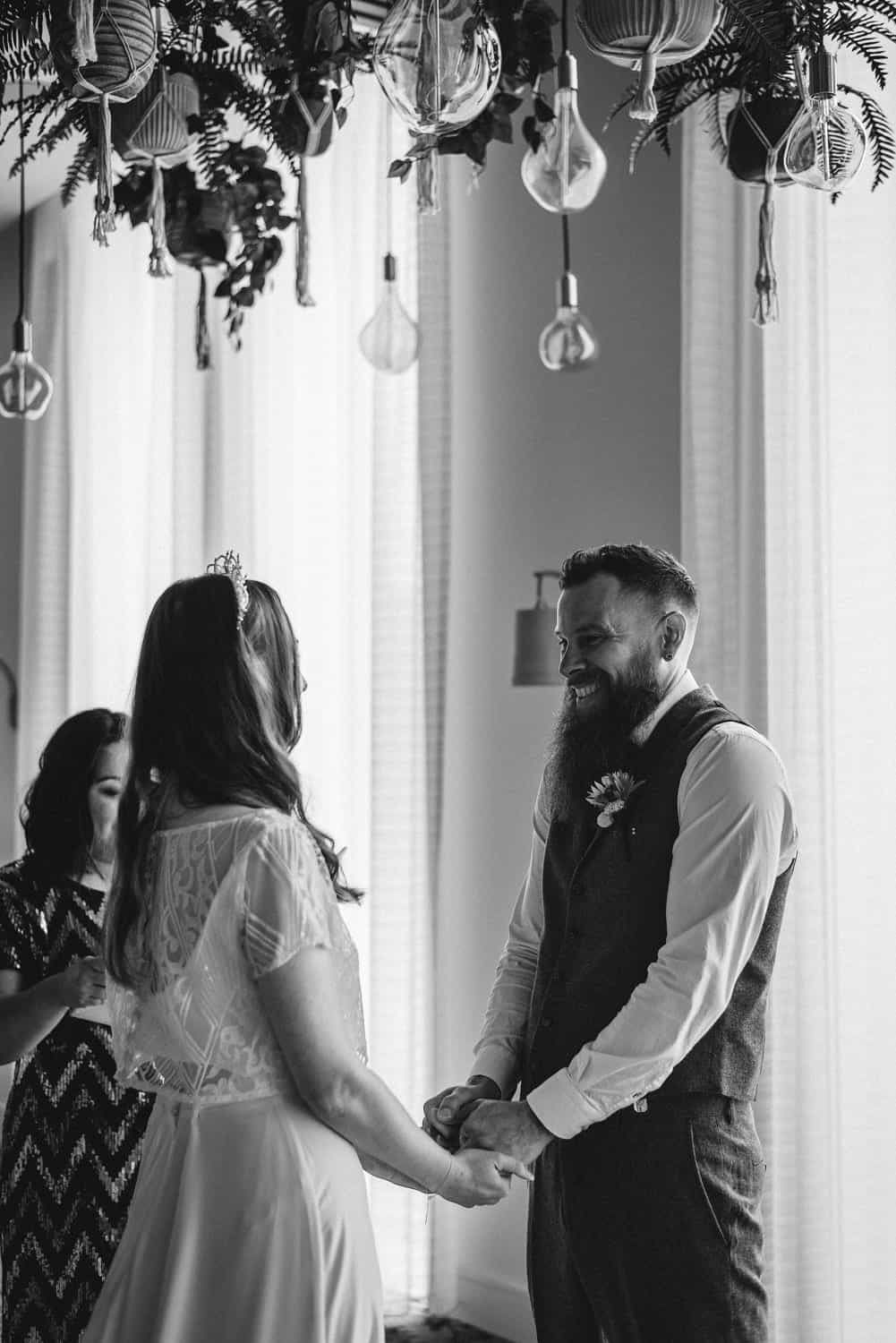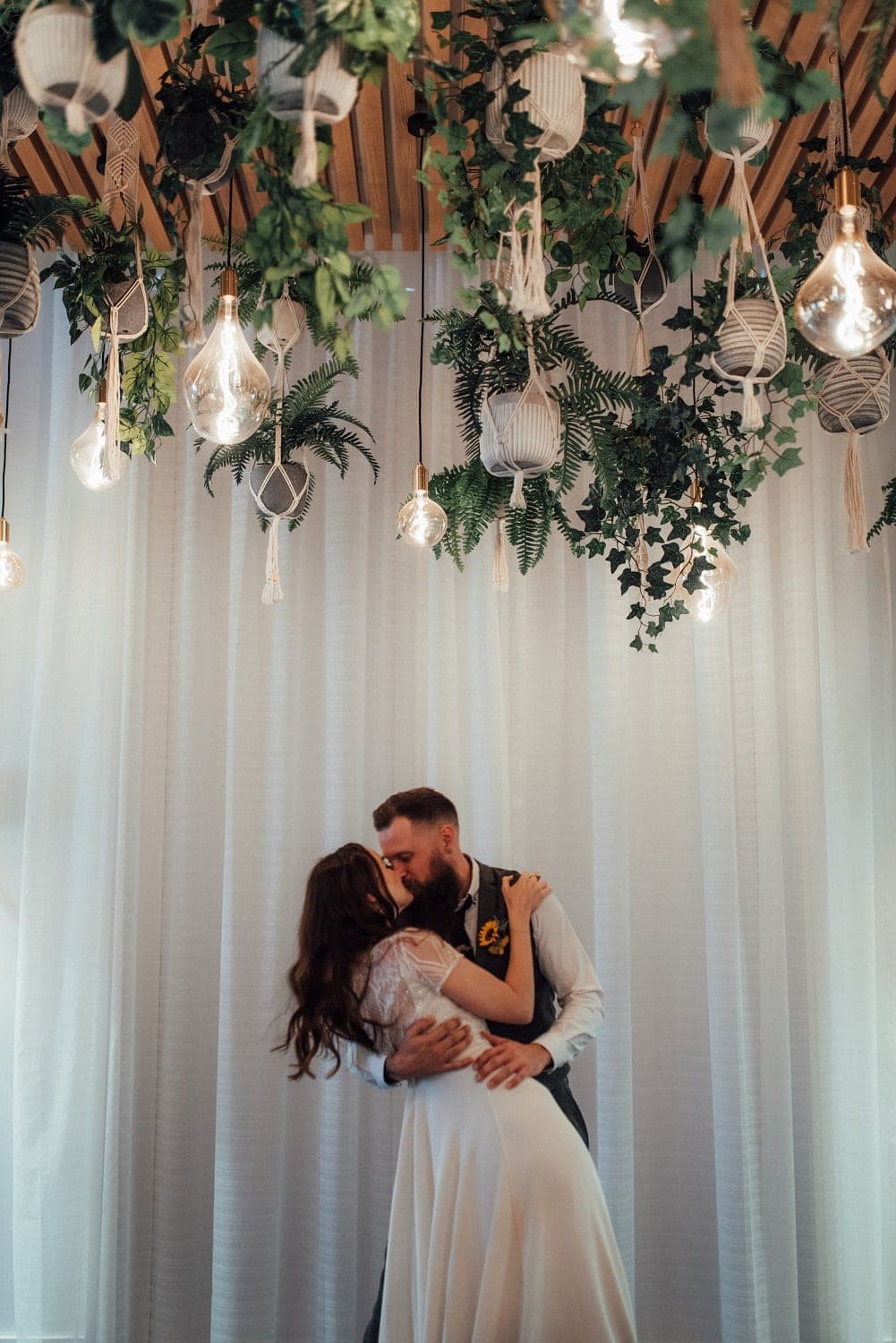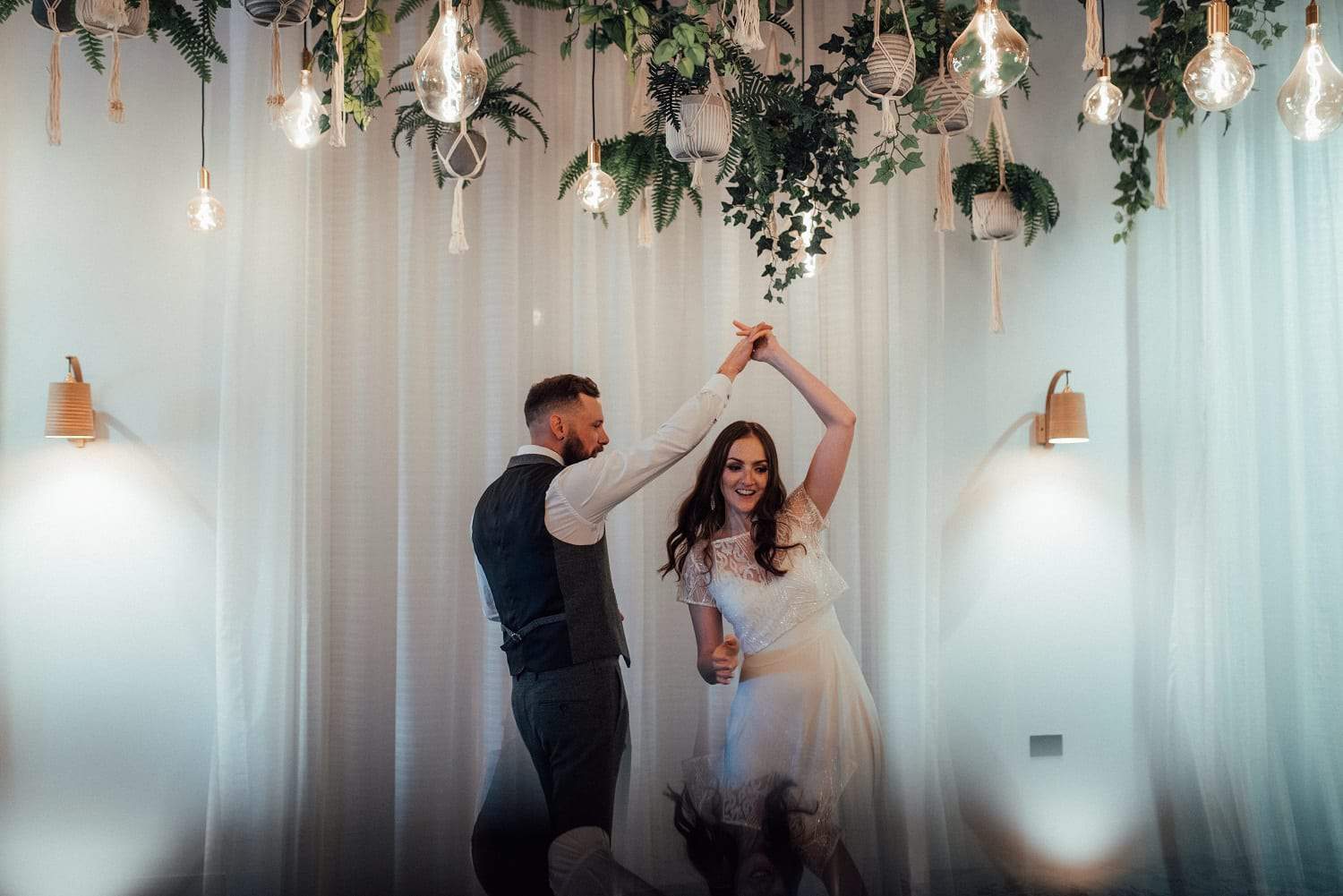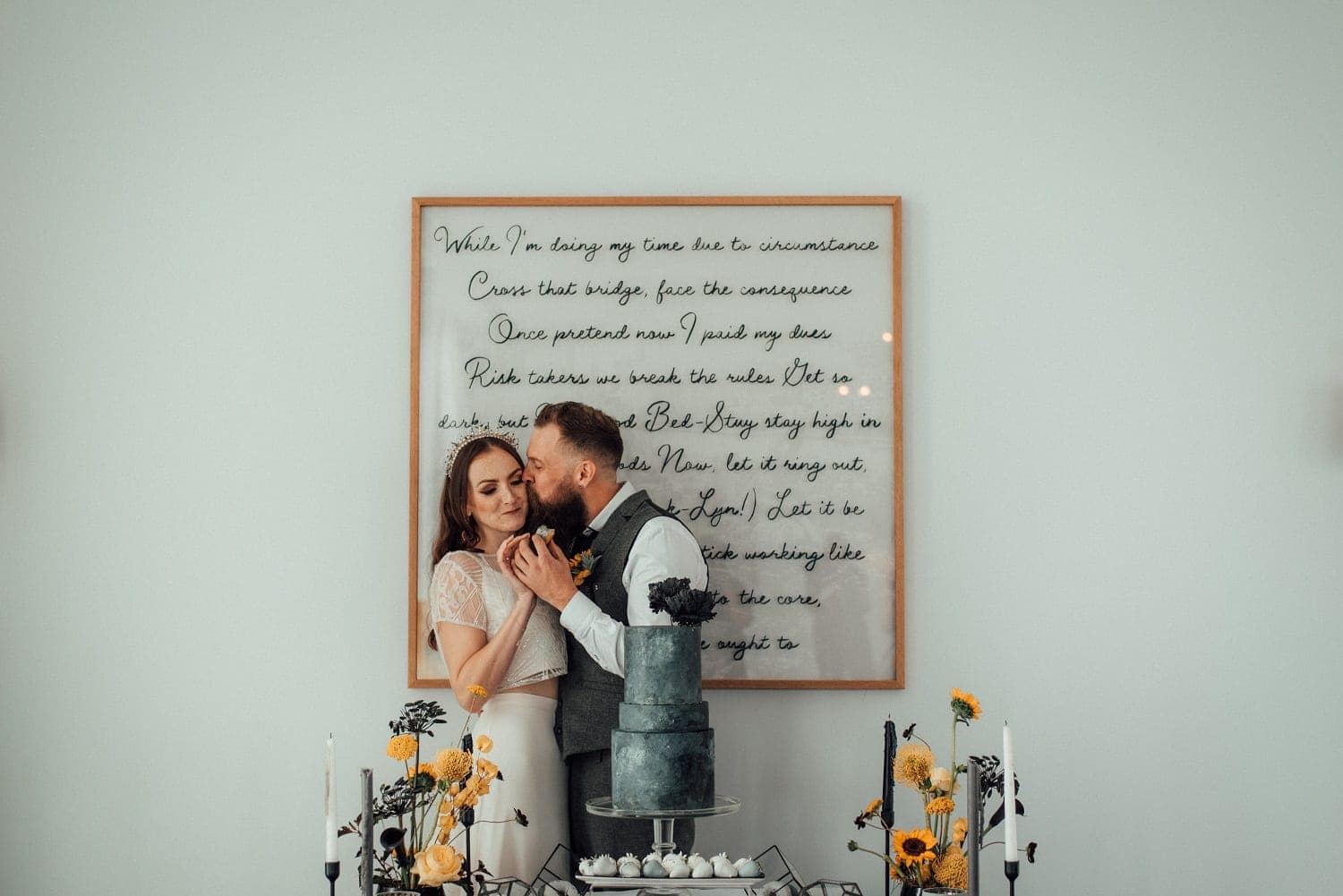 WHATS MORE ROMANTIC THAN A COUPLE, A MOTORBIKE AND THE OPEN ROAD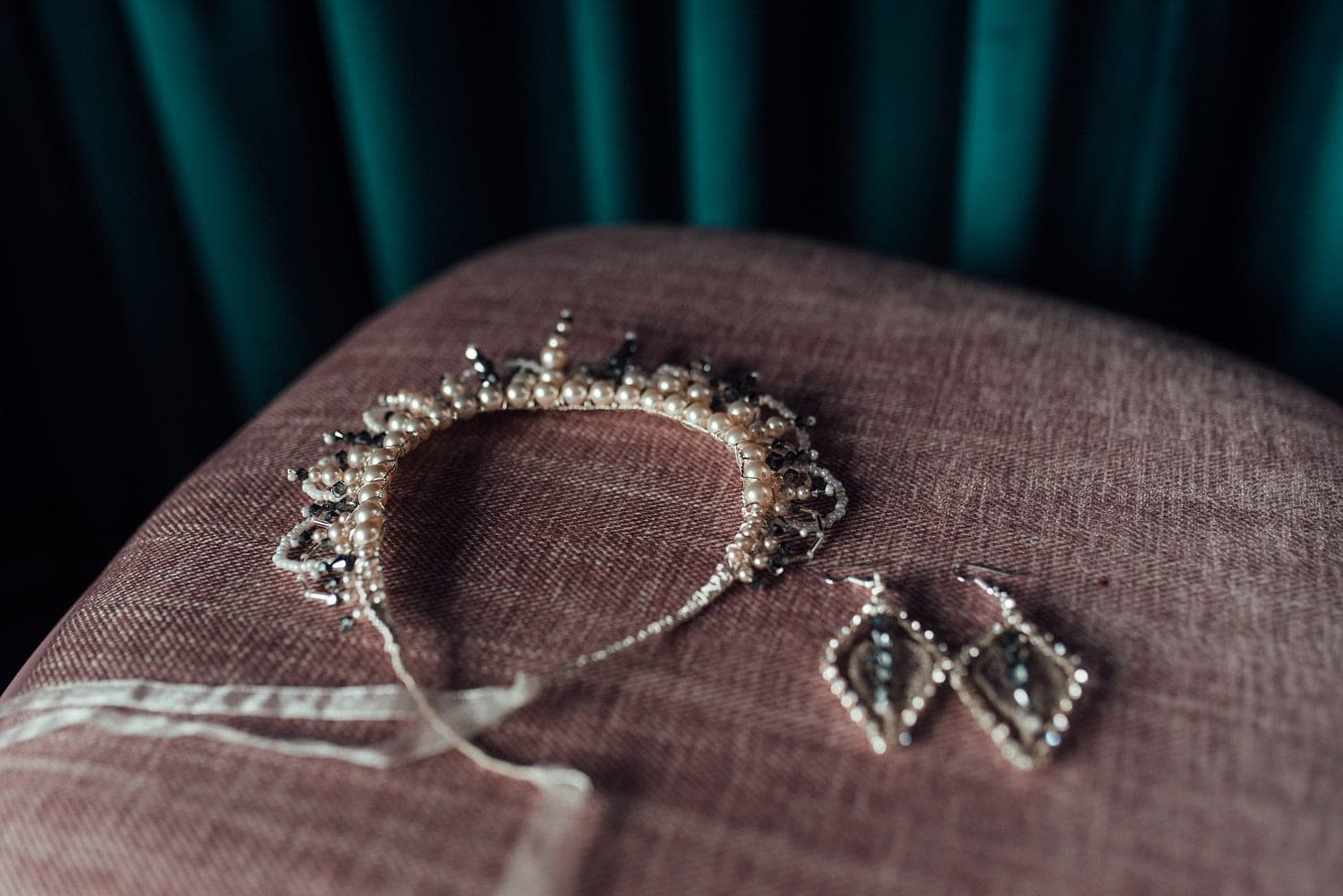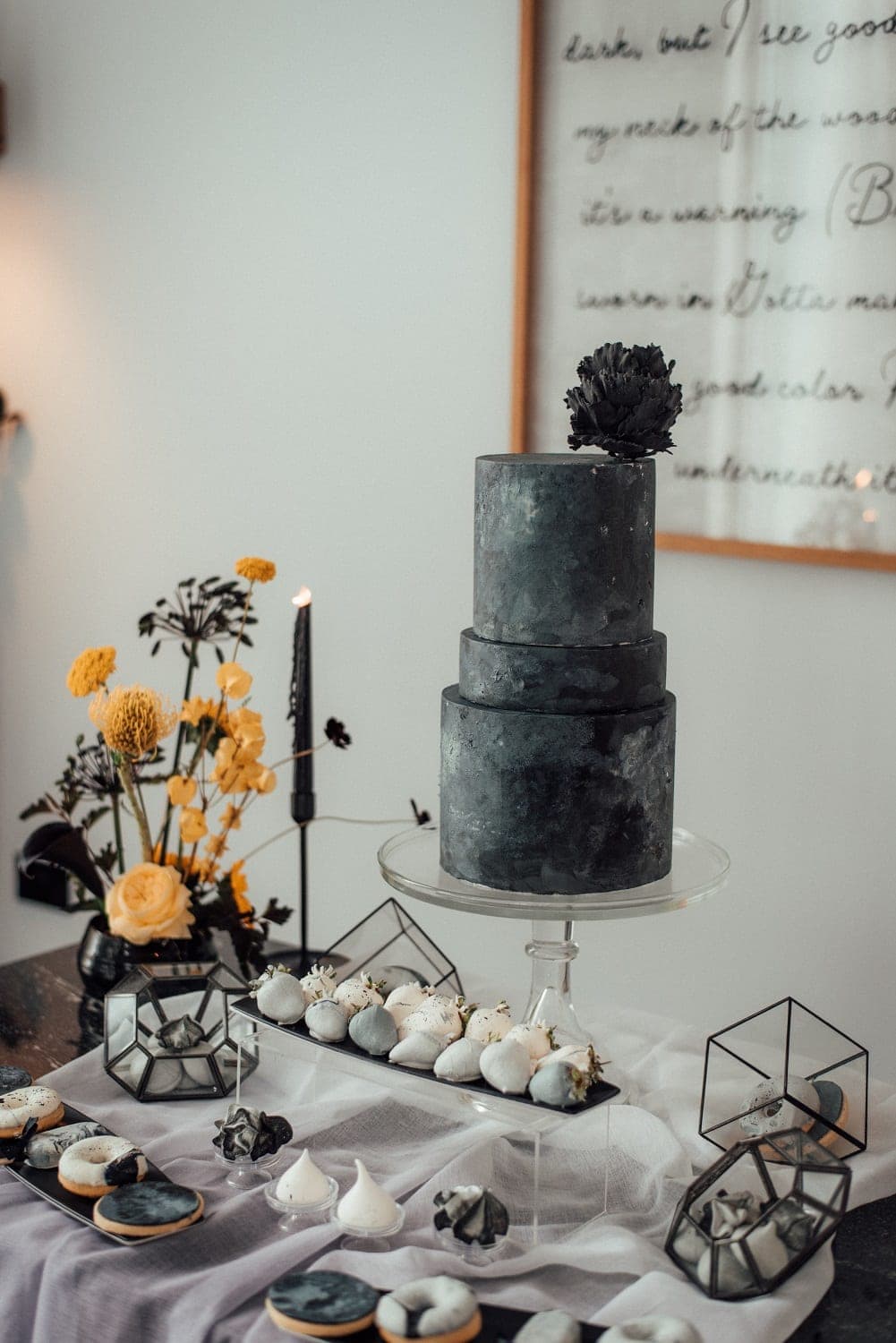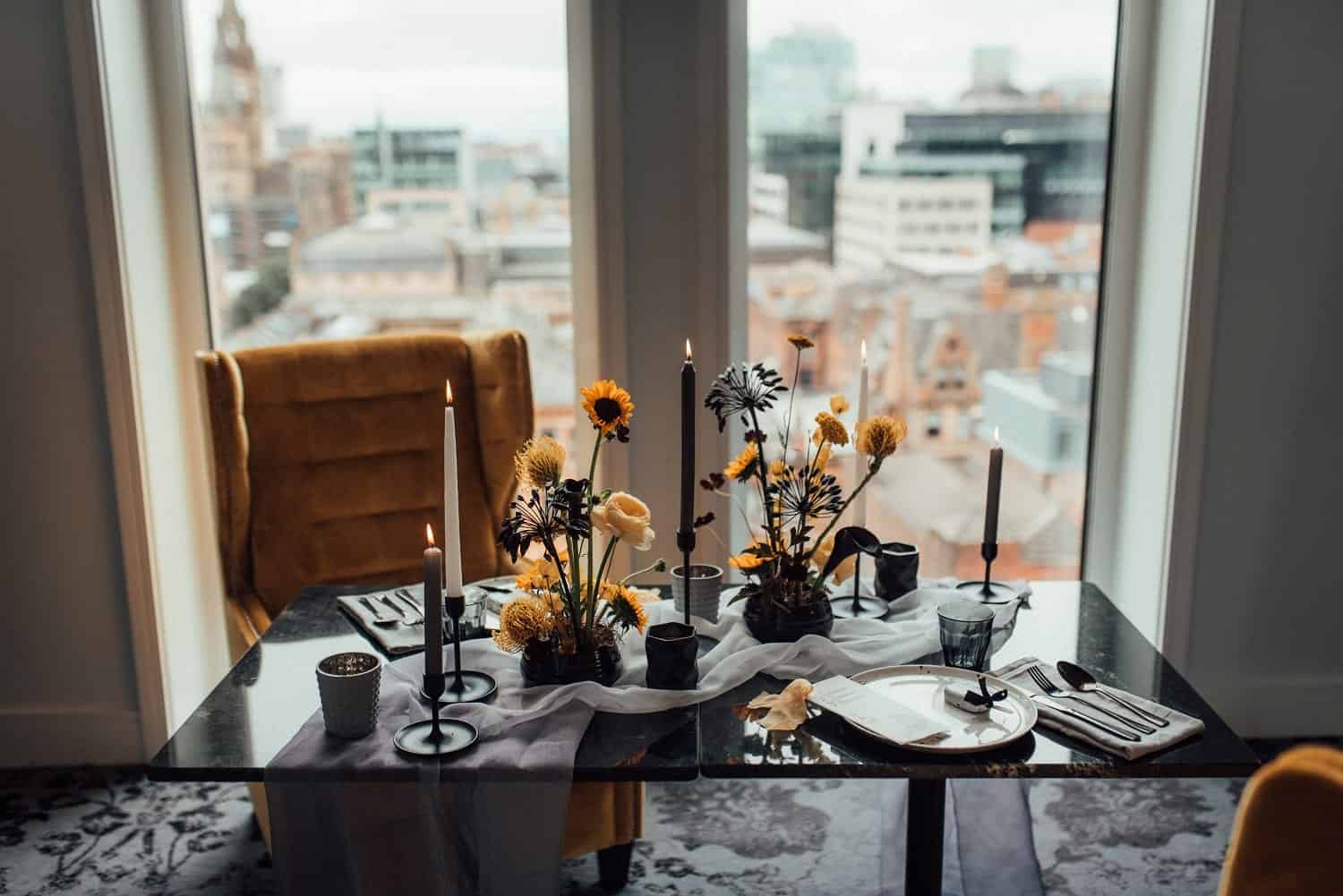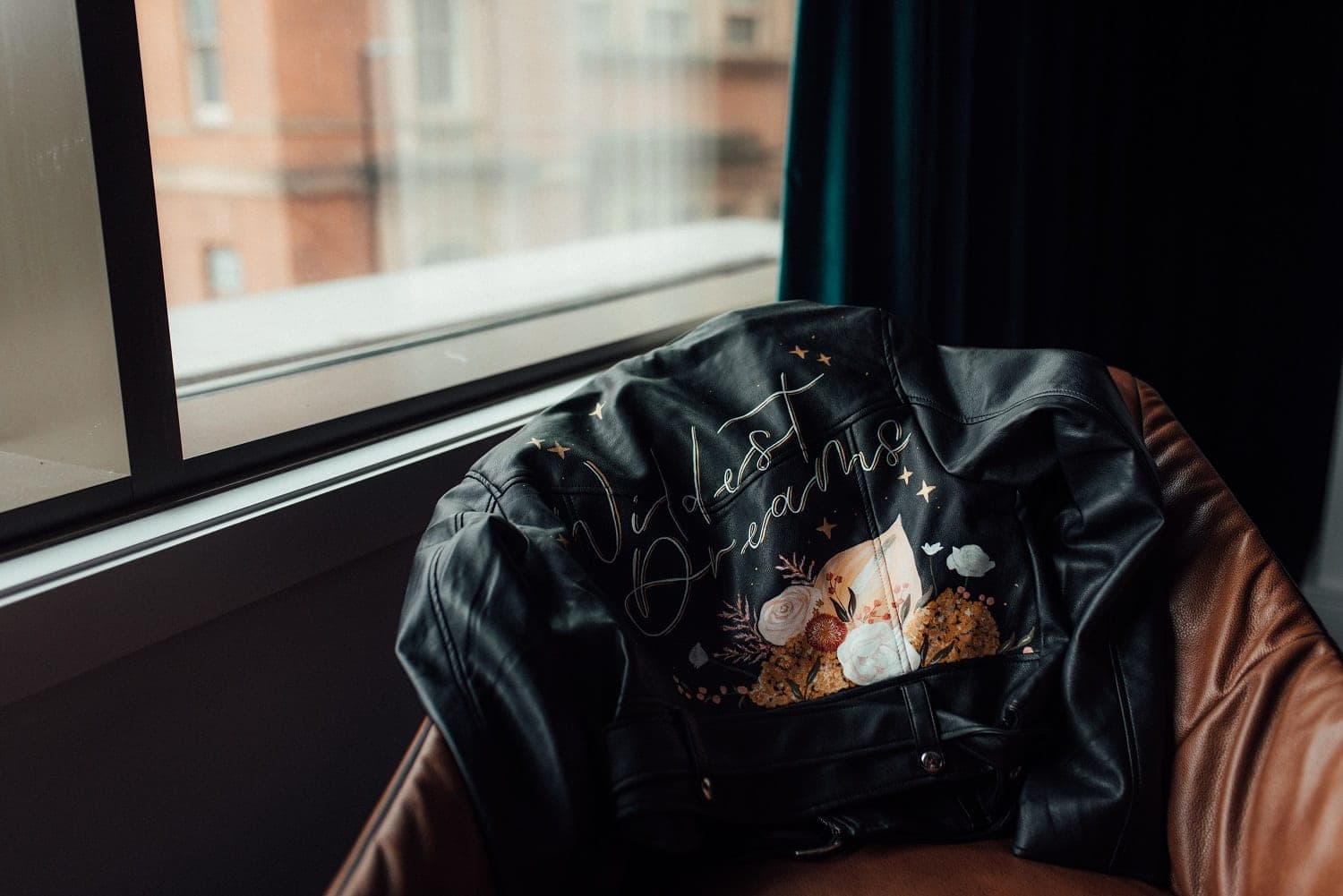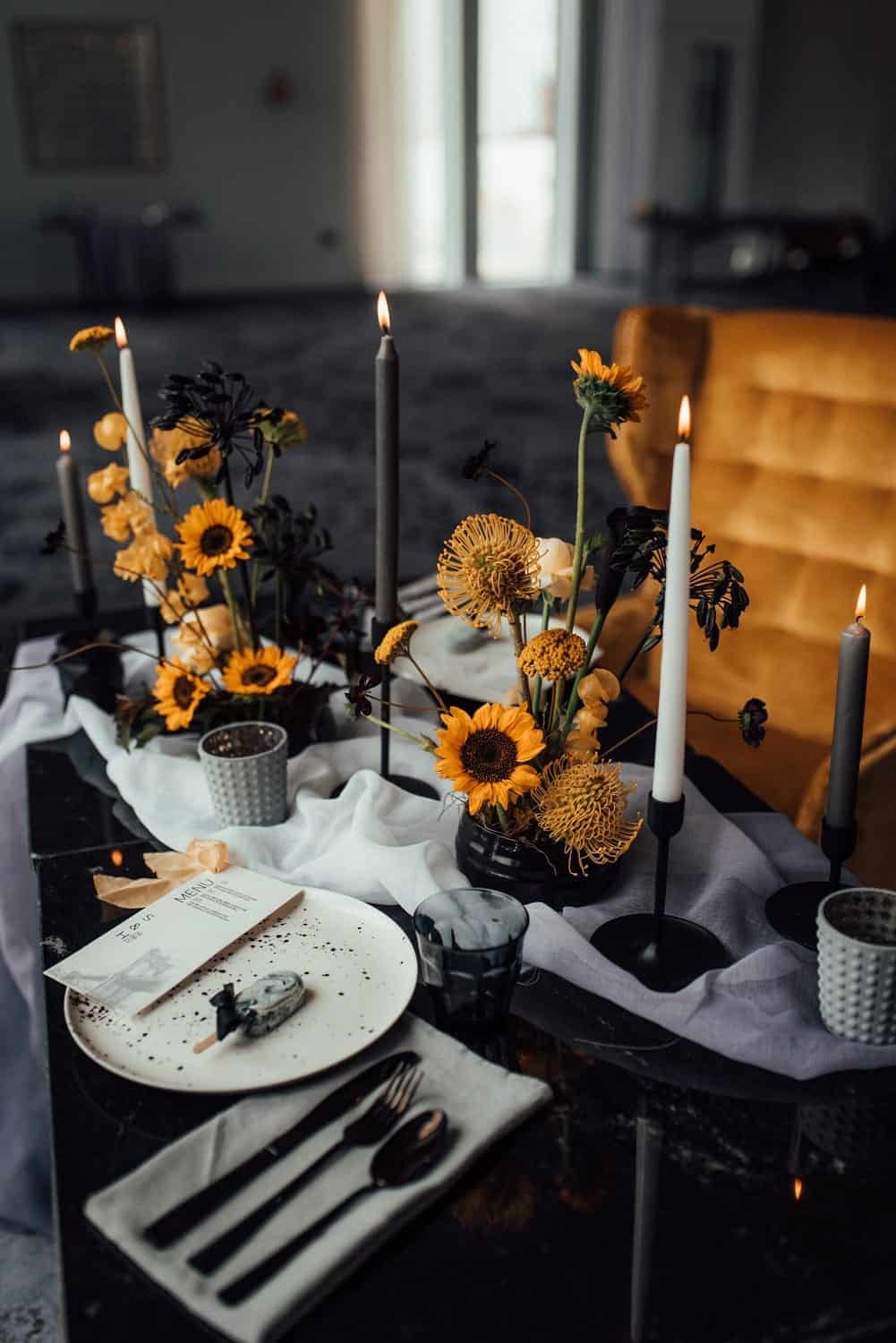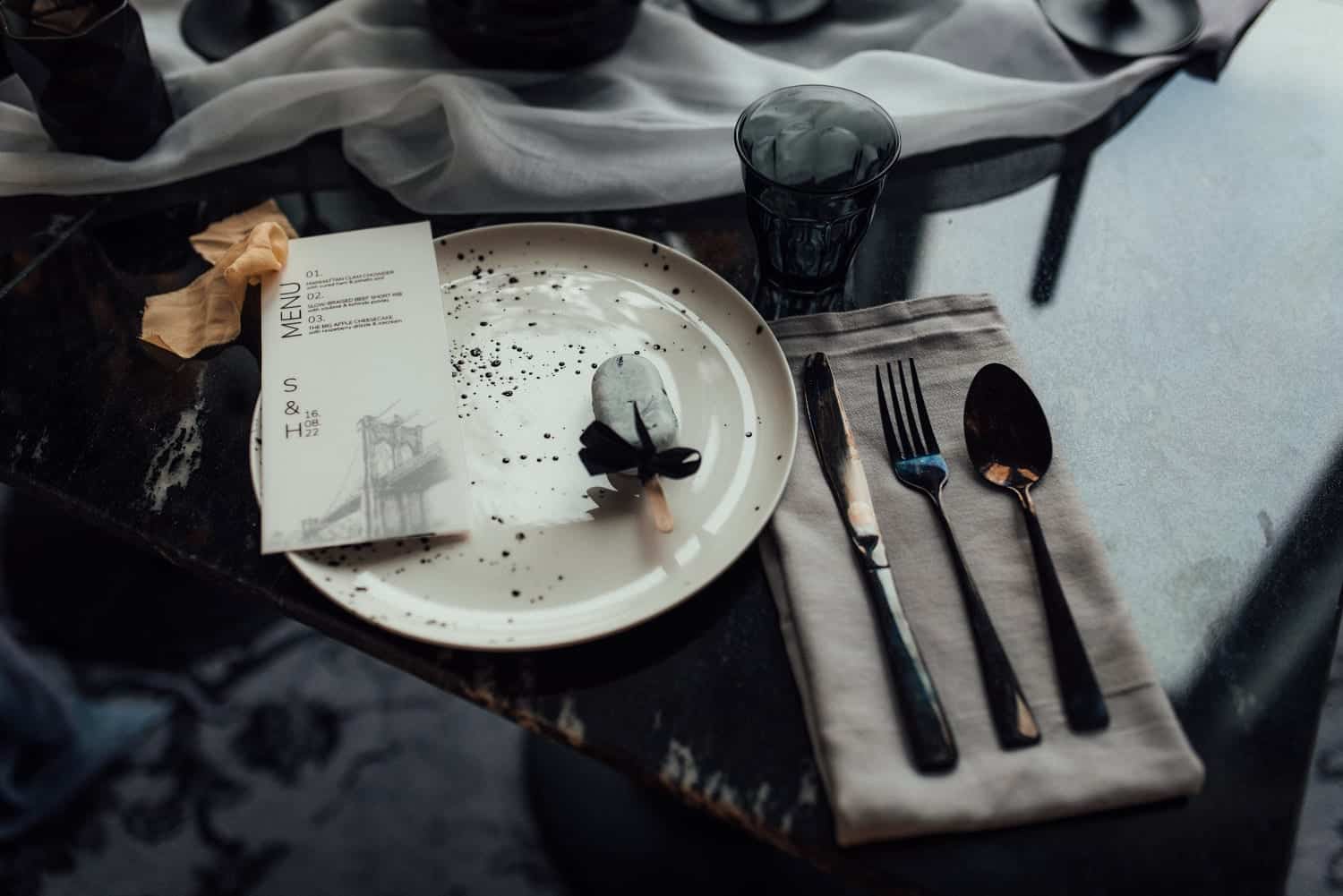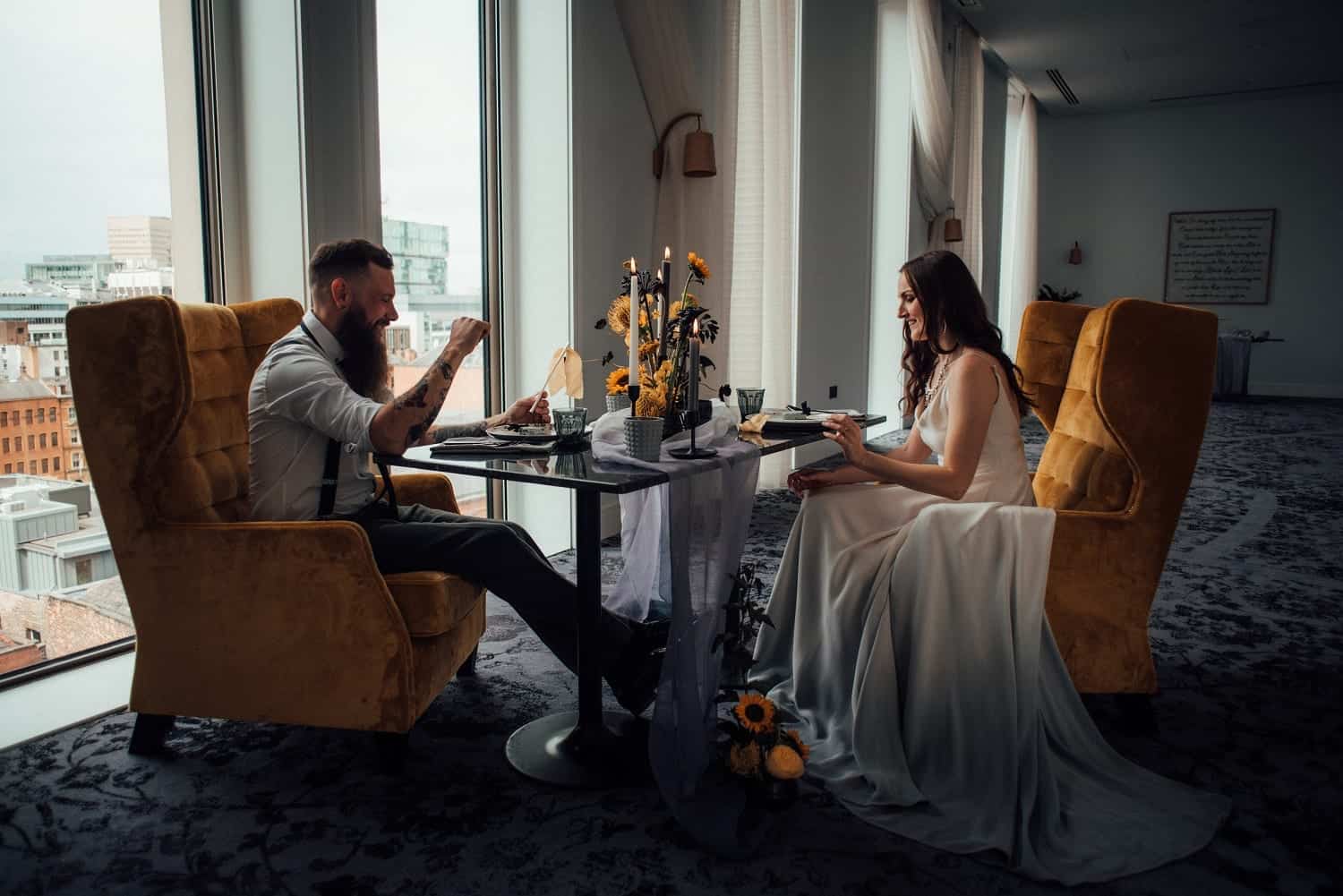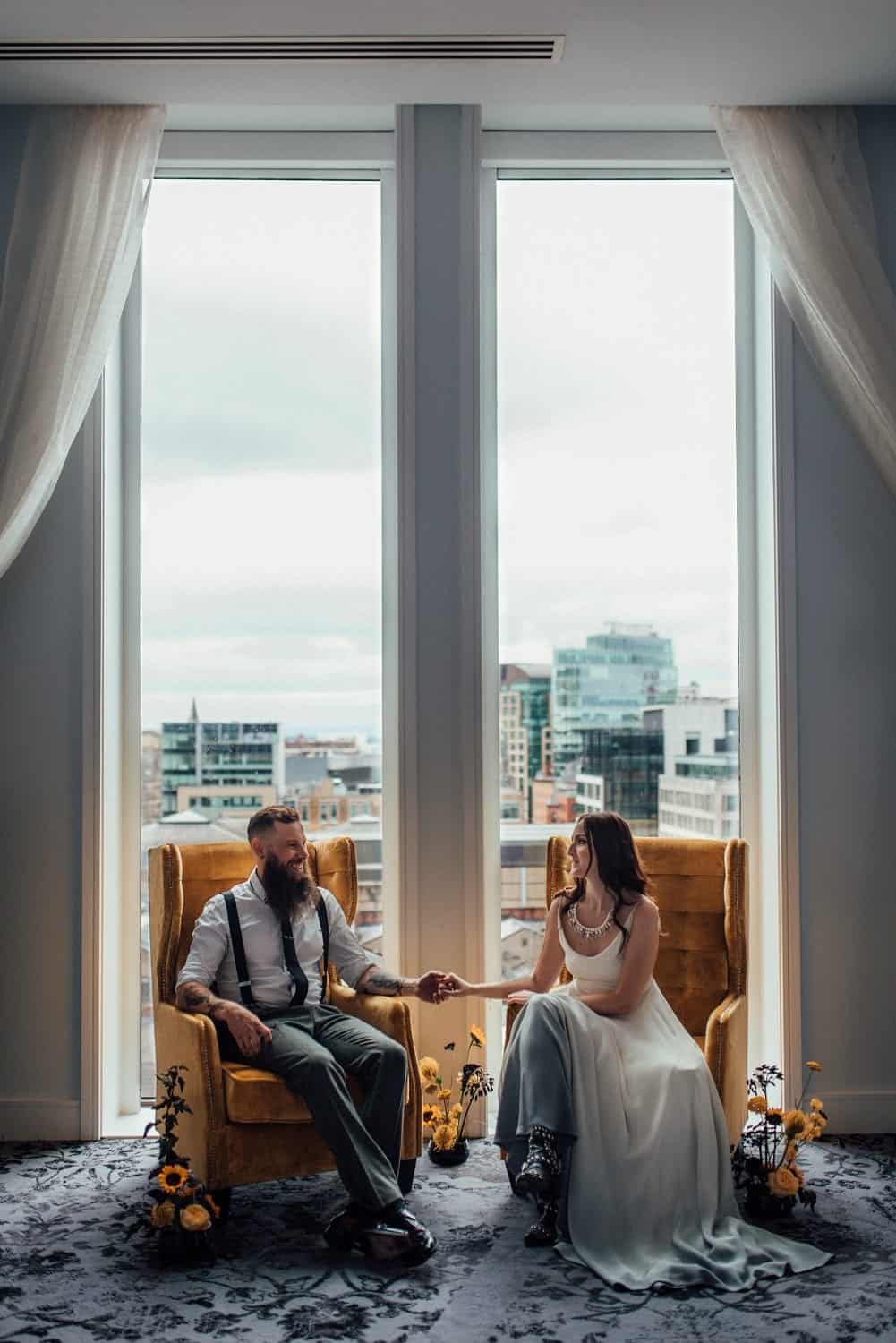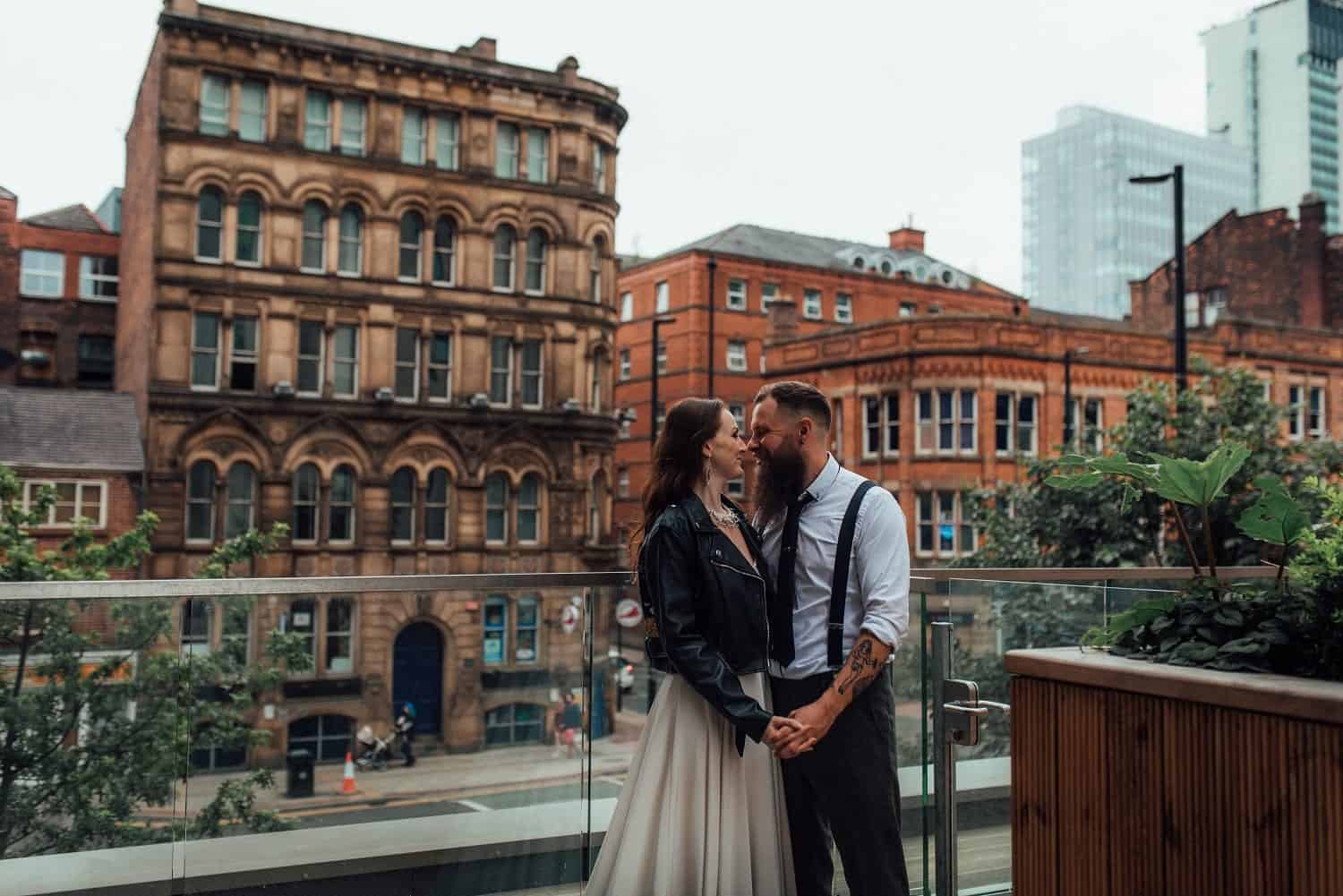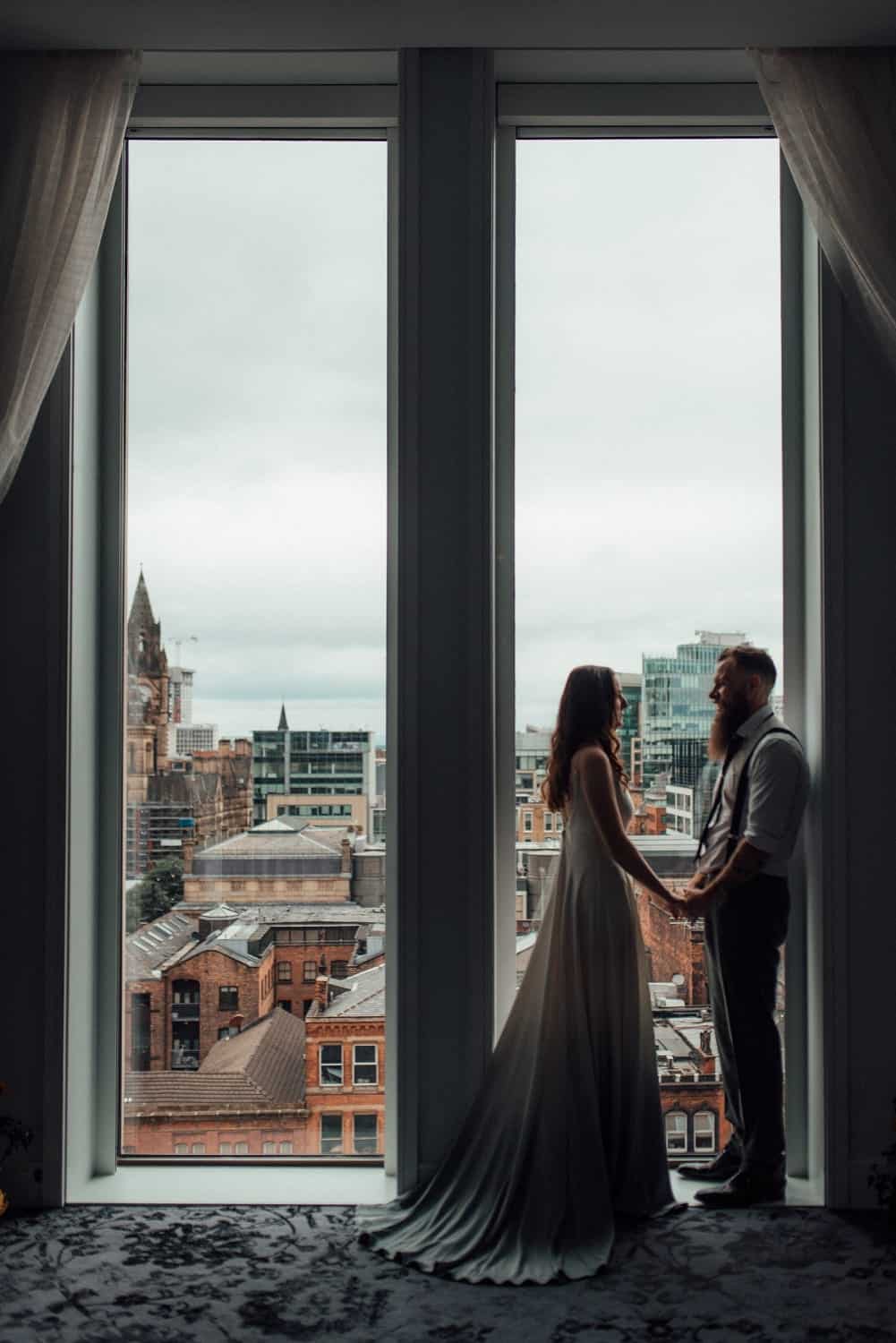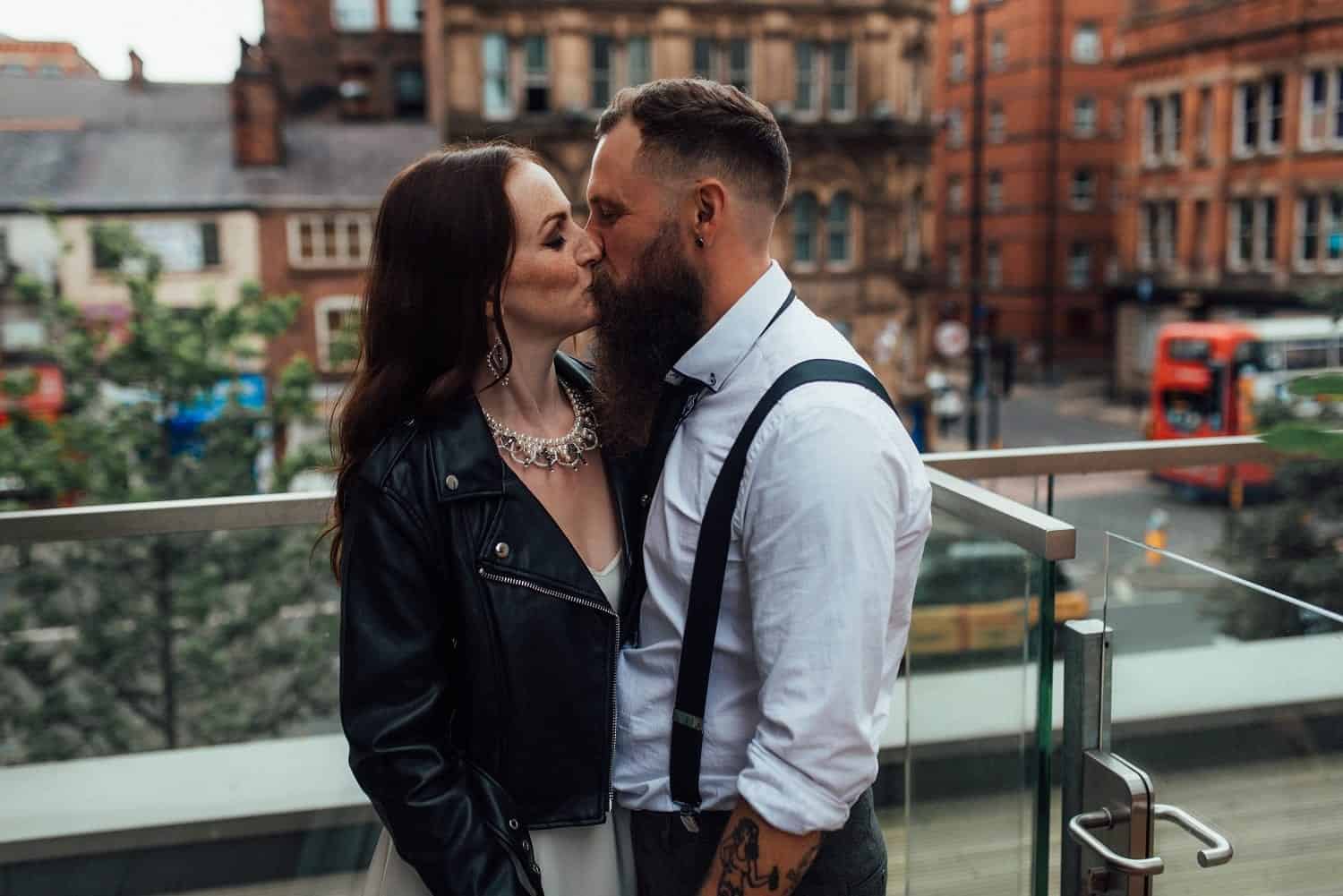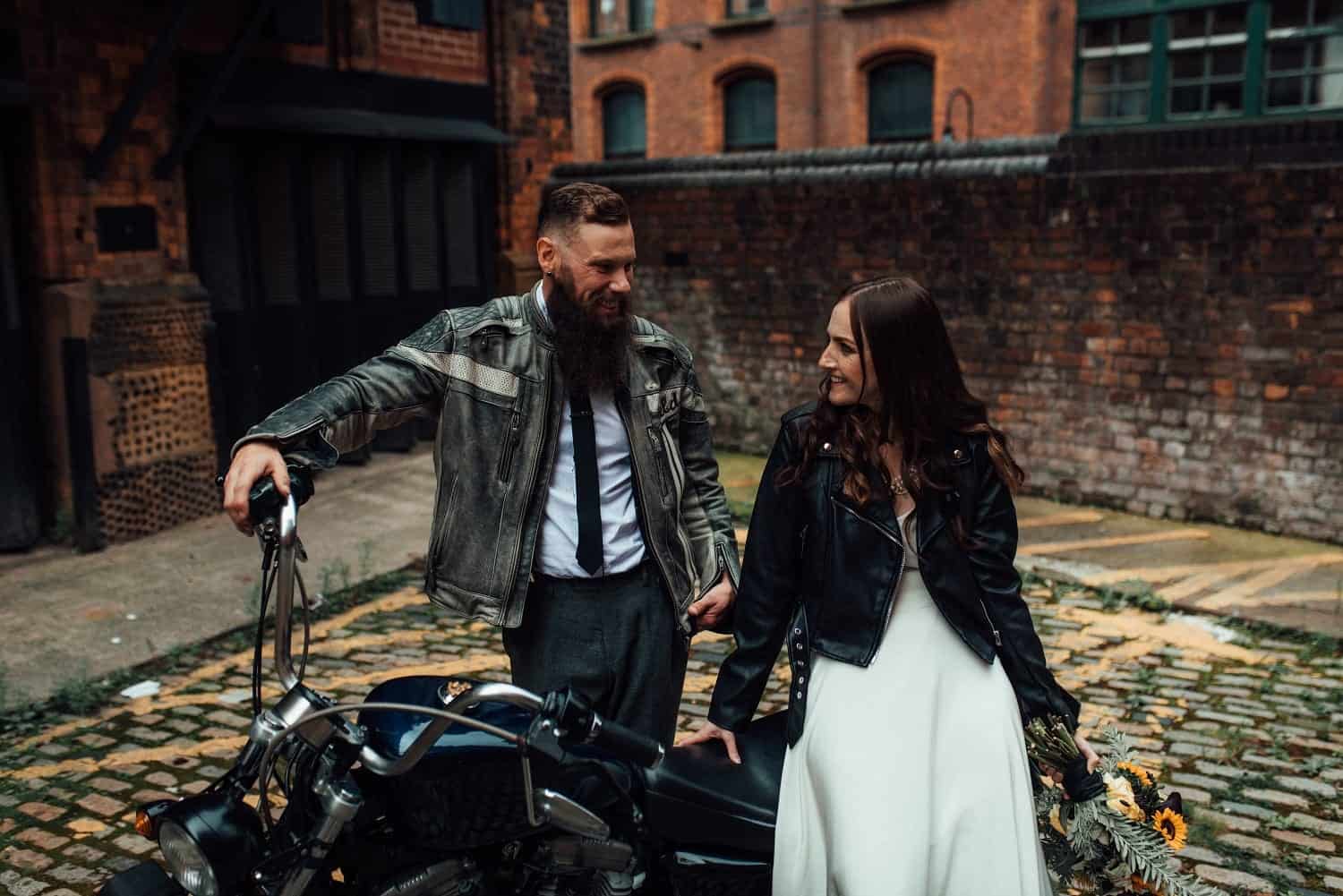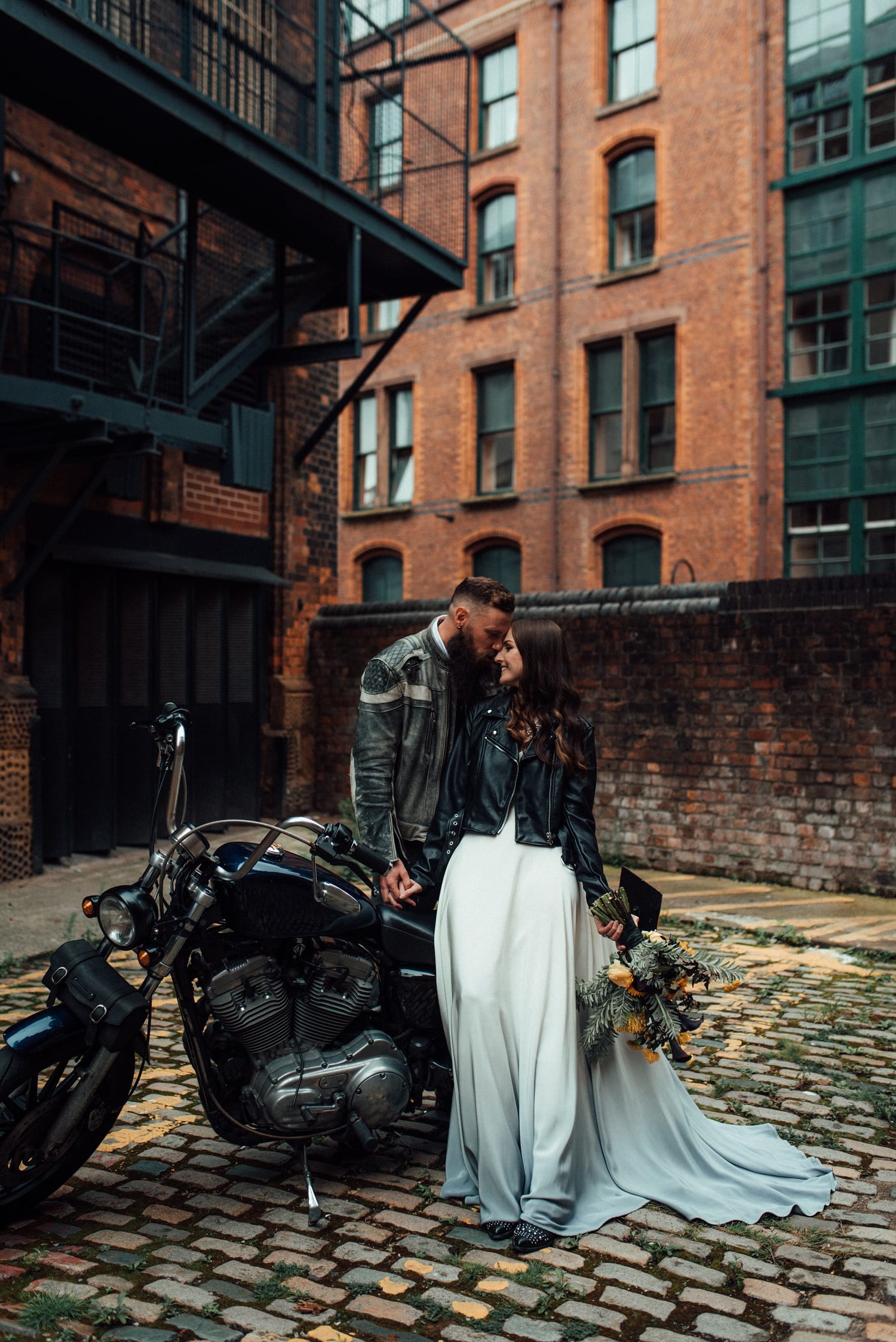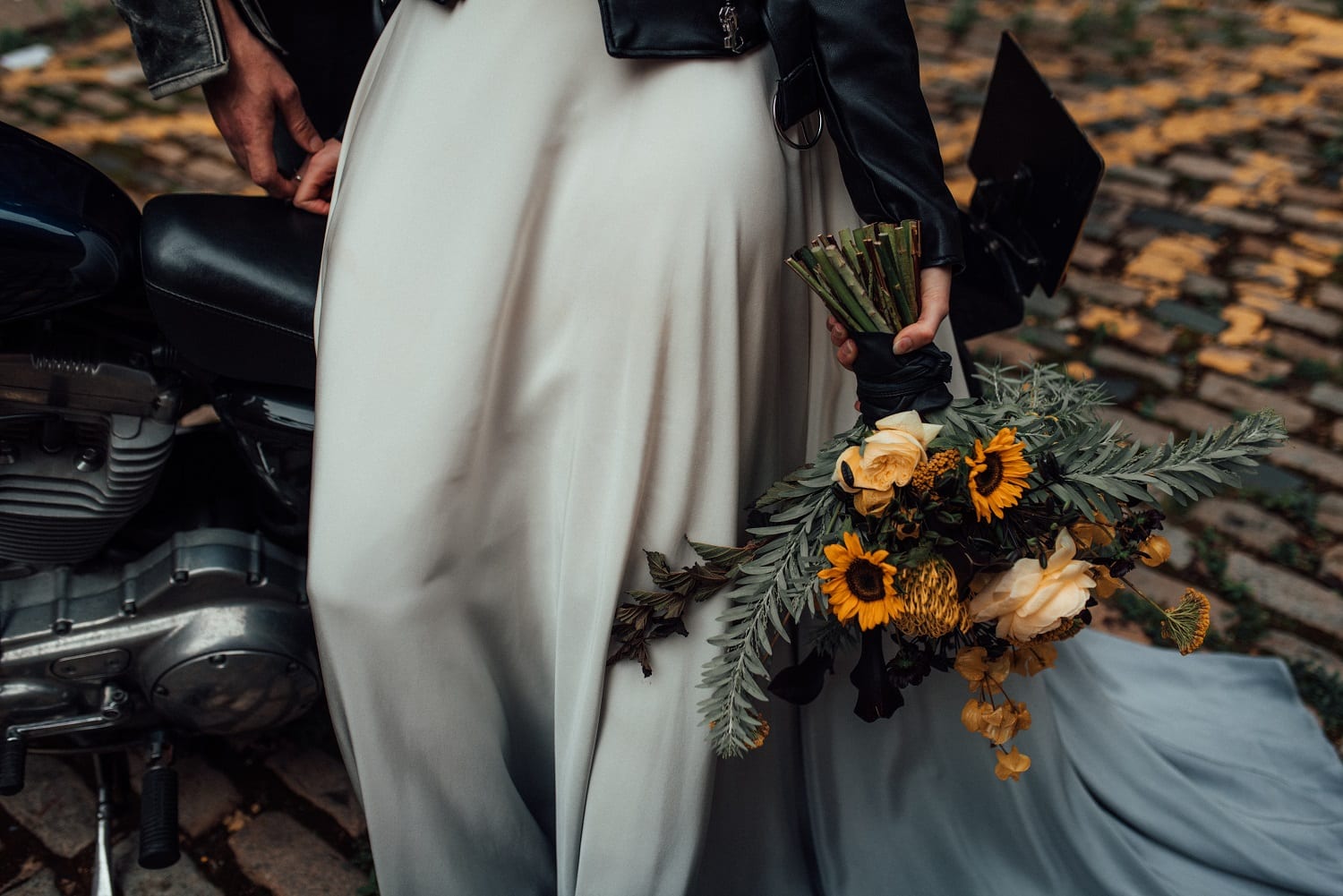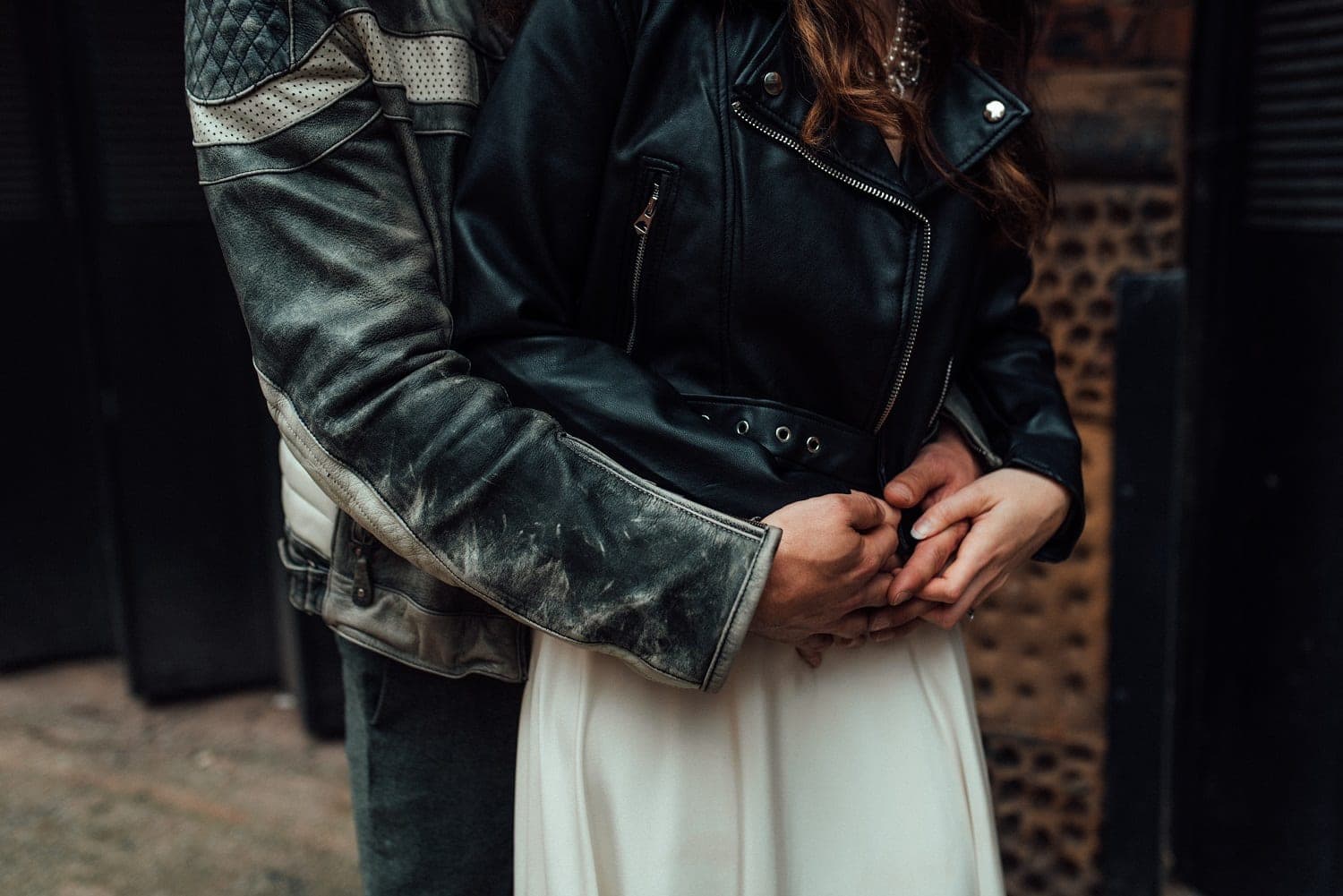 manchester city elopement biker style!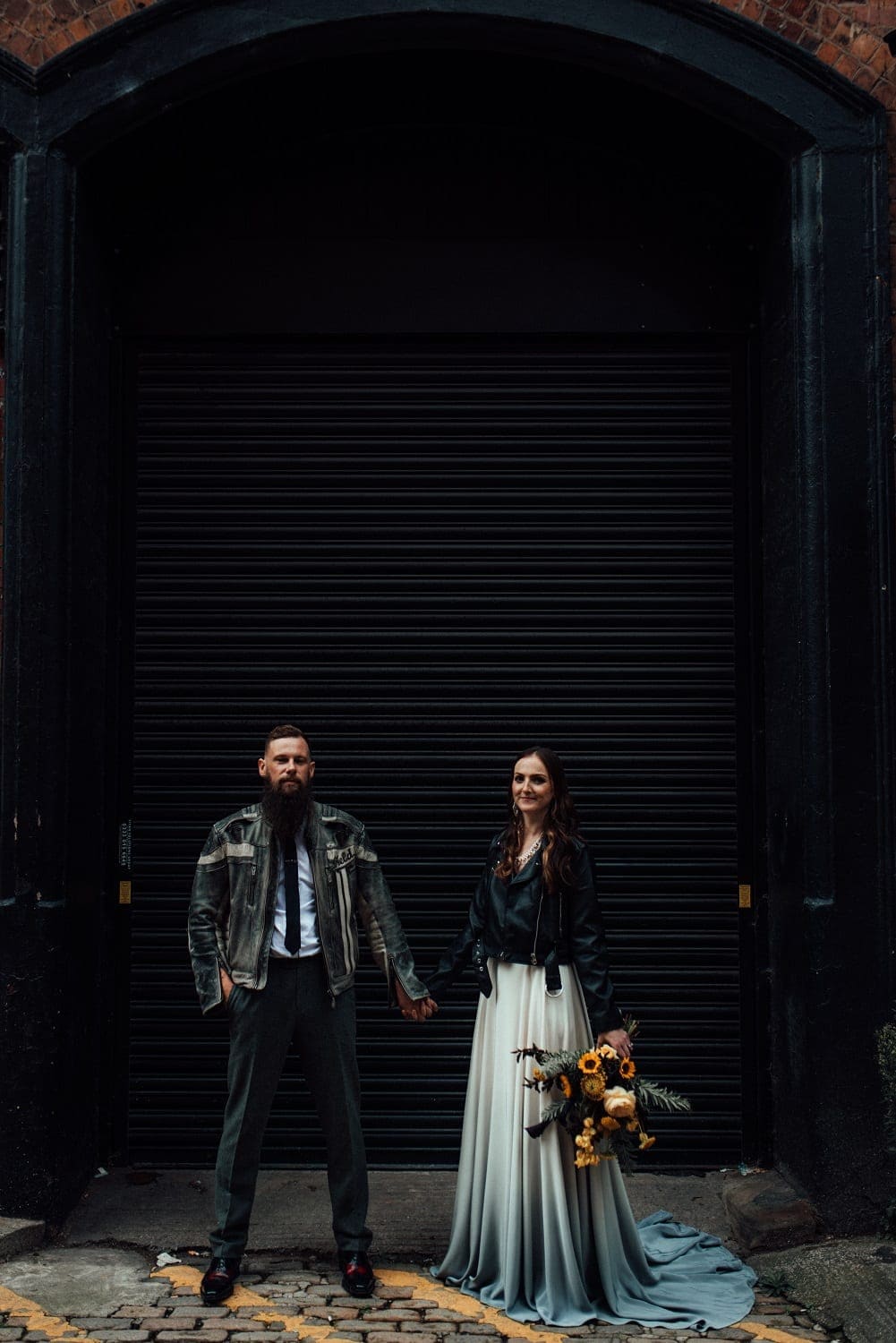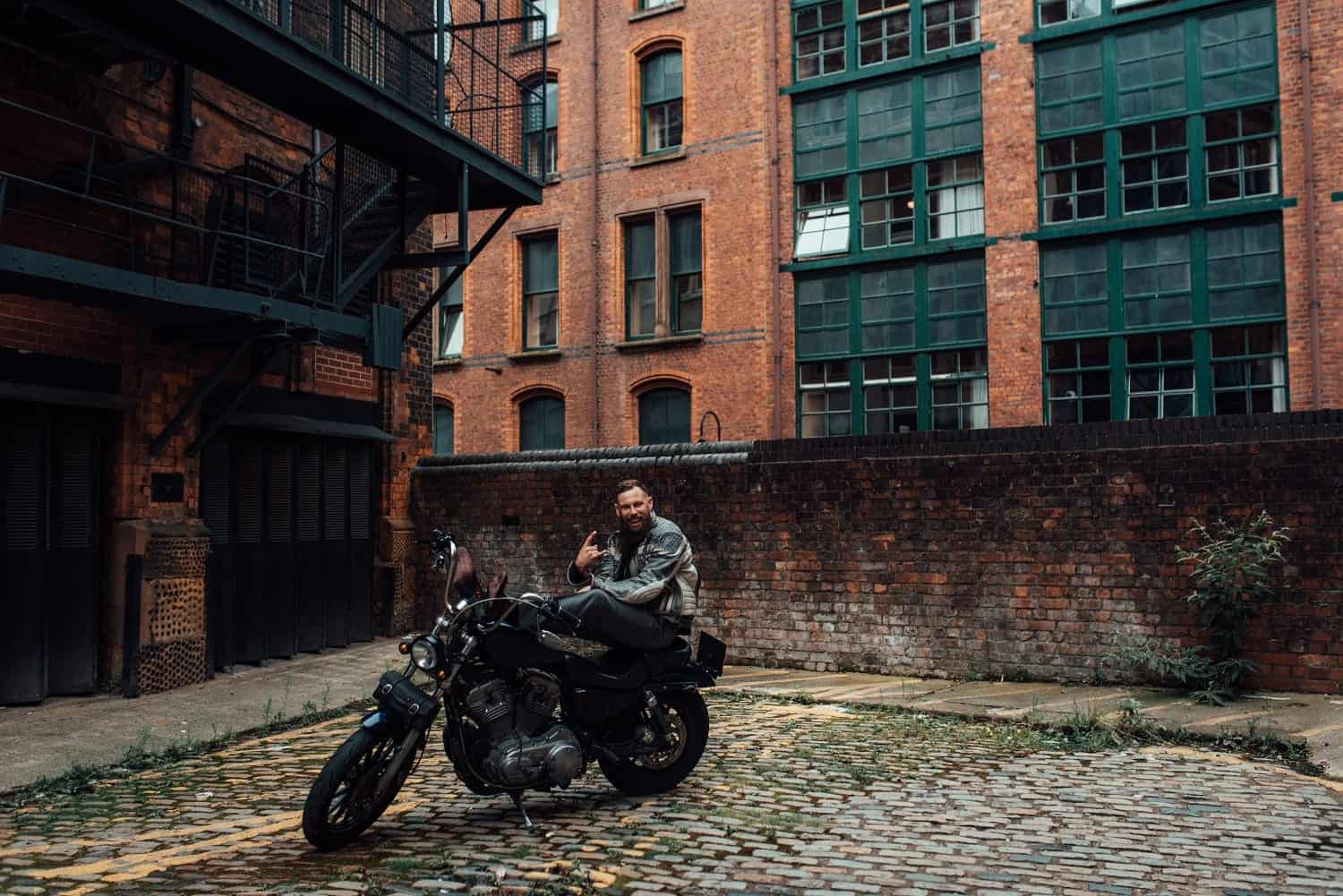 What made you decide to do the city biker elopement Shoot? 
I WANTED TO SHOW A CITY ELOPEMENT LOVE STORY OF A COUPLE FROM NEW YORK WHO ELOPED TO MANCHESTER FOR A PRIVATE, INTIMATE ROMANTIC WEDDING. THE PERFECTMANCHESTER CITY ELOPEMENT!
THE WEDDING INDUSTRY HAS BEEN THROWN INTO DISARRAY WITH LOCK DOWN AND COVID, IN THE PAST 6 MONTHS SO MANY WEDDINGS HAVE BEEN CANCELLED AND OR POSTPONED. AND NOW WITH SMALL WEDDINGS BEGINNING TO HAPPEN, I THINK THEY WILL BE THE WAY FORWARD FOR A WHILE WHEN LOCK DOWN IS FULLY LIFTED AND WE CAN START TO RESUME A NORMAL LIFE AGAIN.
I'M A HUGE ROMANTIC AT HEART, I LOVE WEDDINGS AND I LOVE WATCHING A COUPLE GET MARRIED AND START A NEW JOURNEY TOGETHER, I ALSO LOVE SMALL AND INTIMATE WEDDINGS, FOR ME I FEEL THEY'RE MORE ROMANTIC AND PERSONAL ESPECIALLY ELOPEMENTS!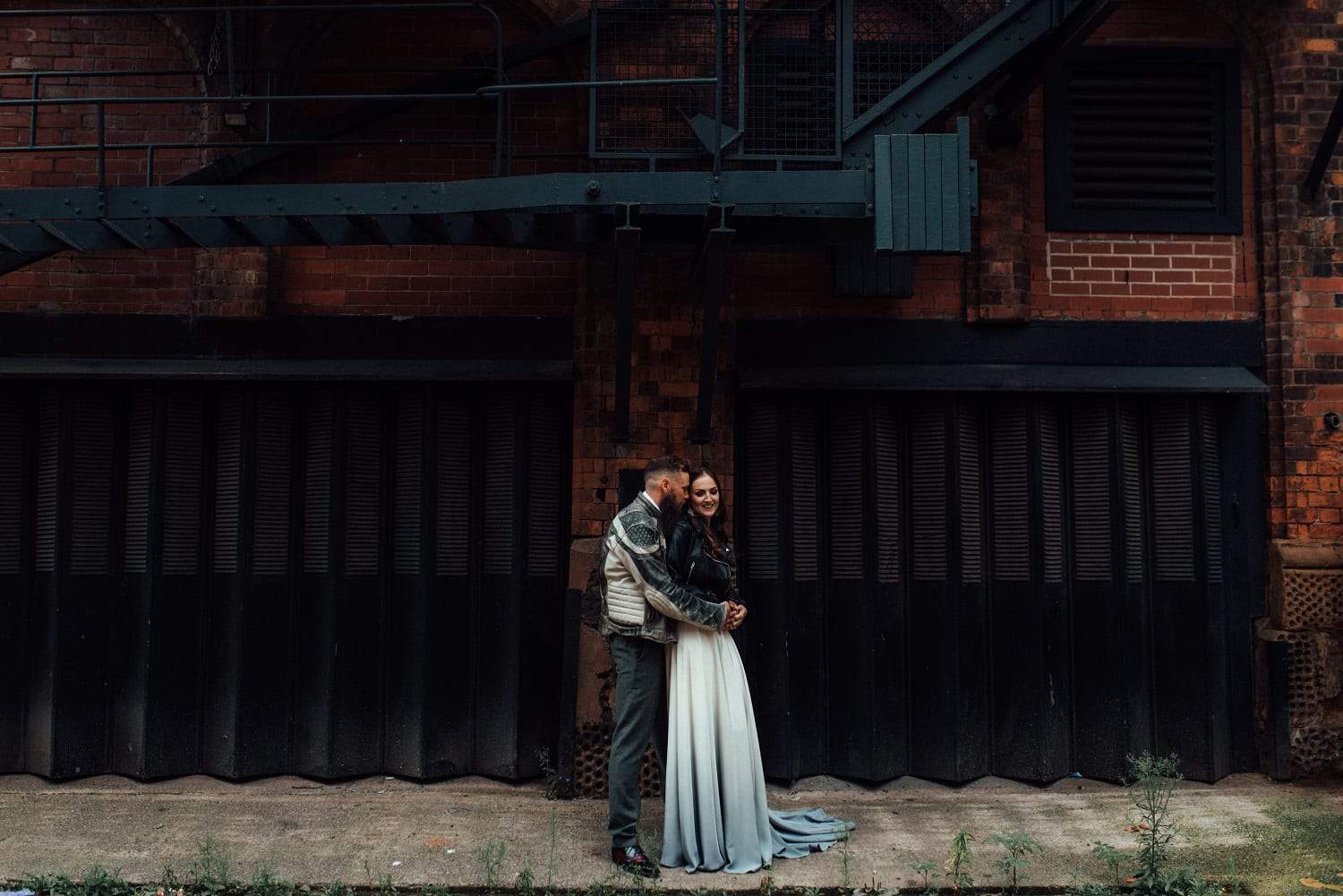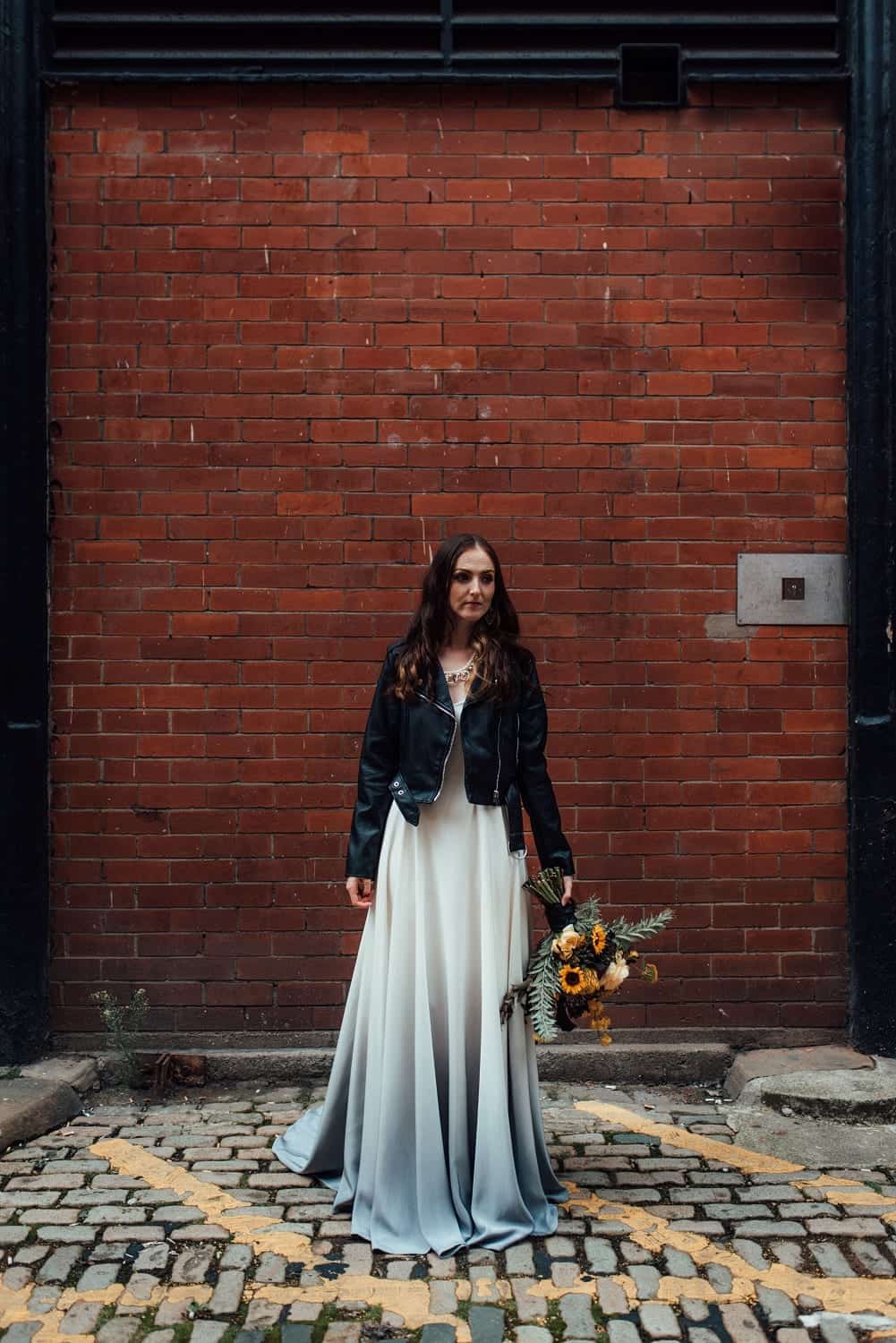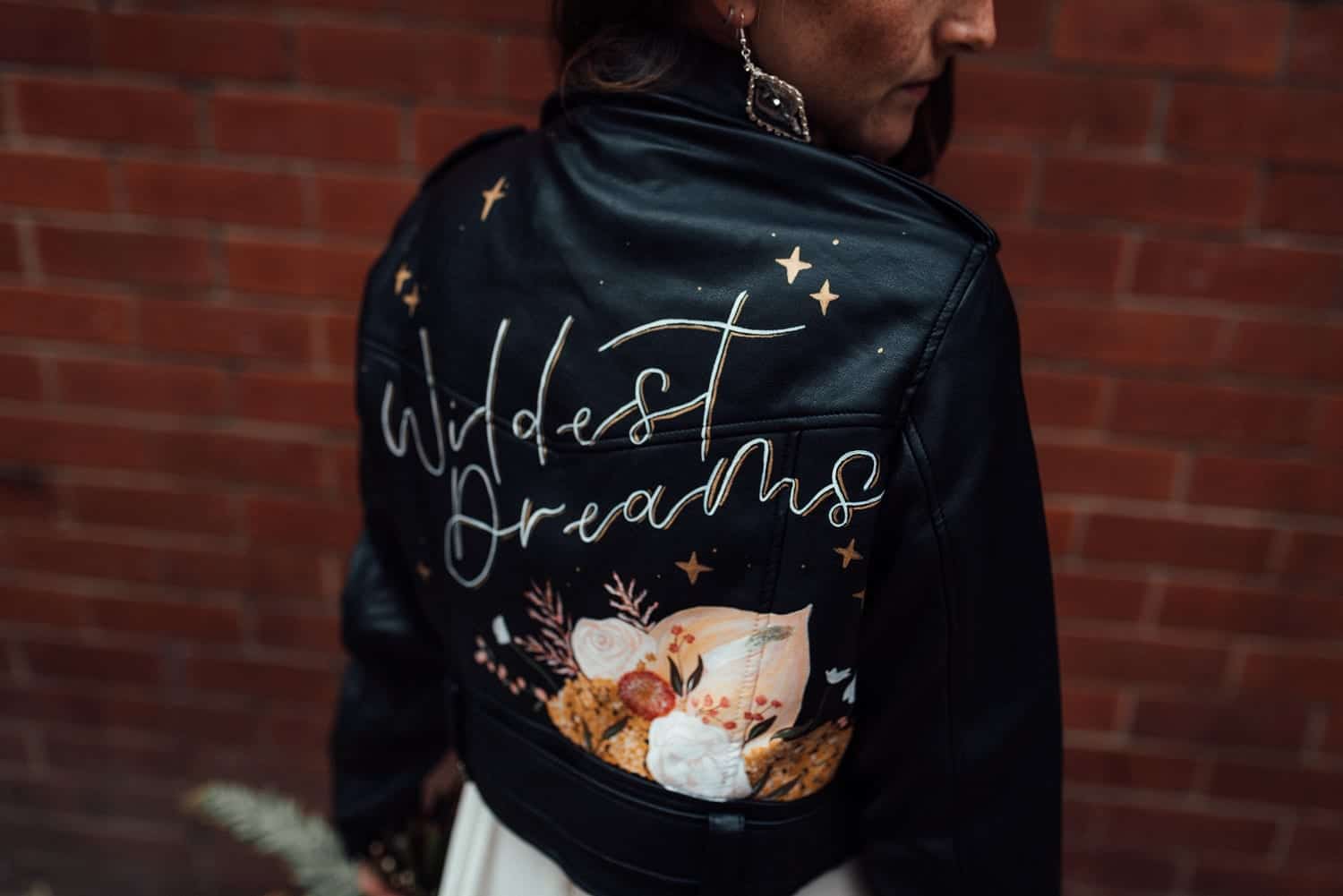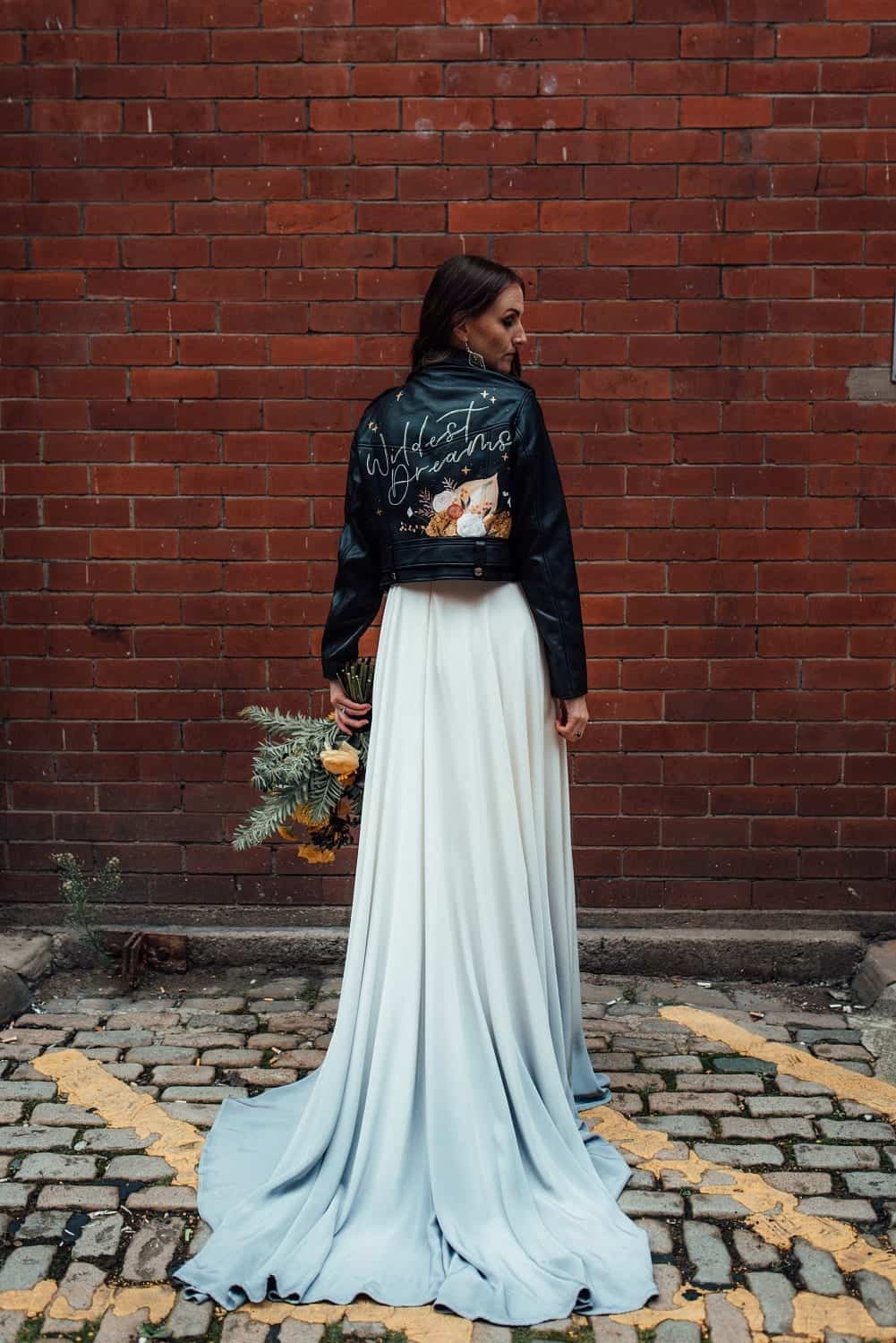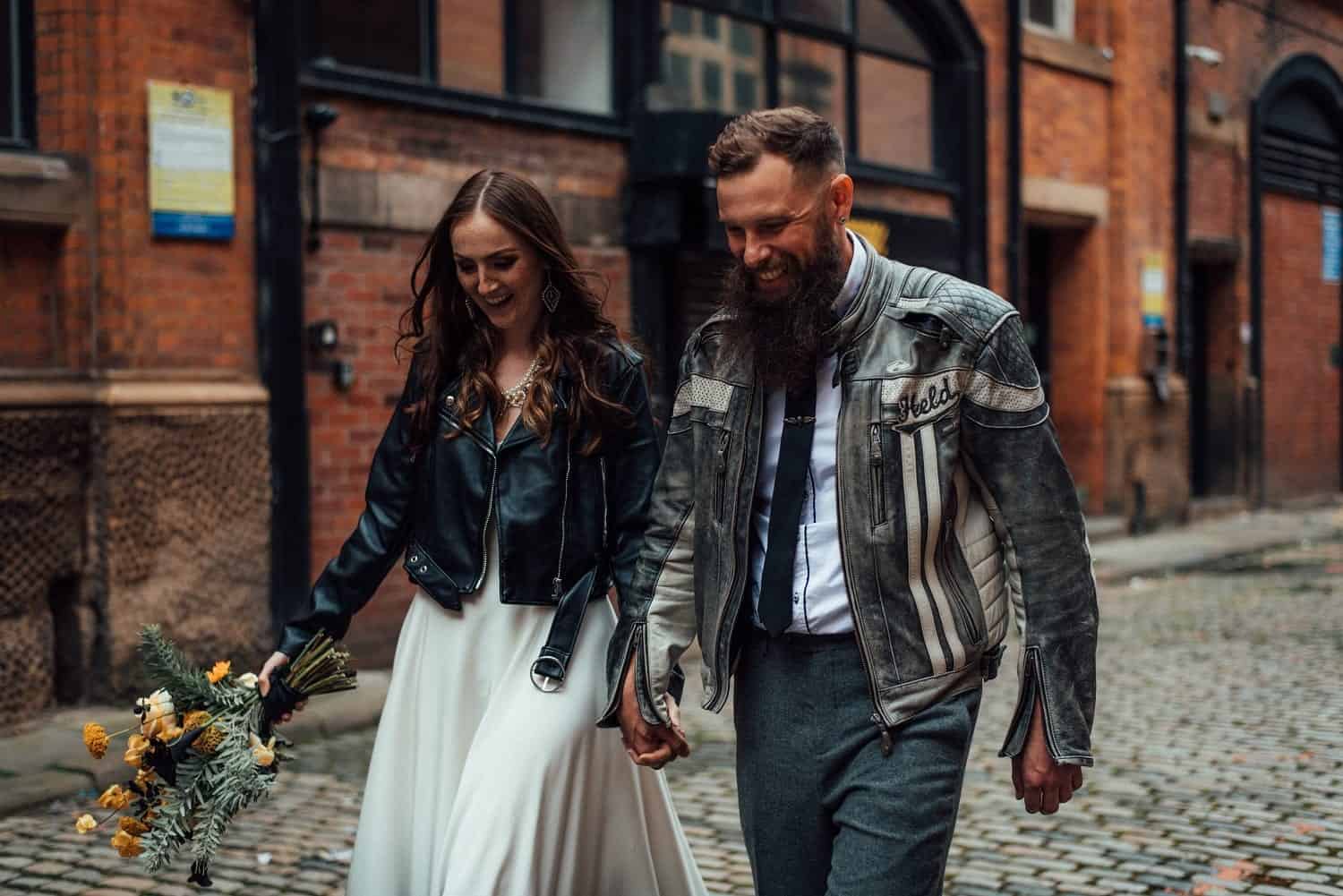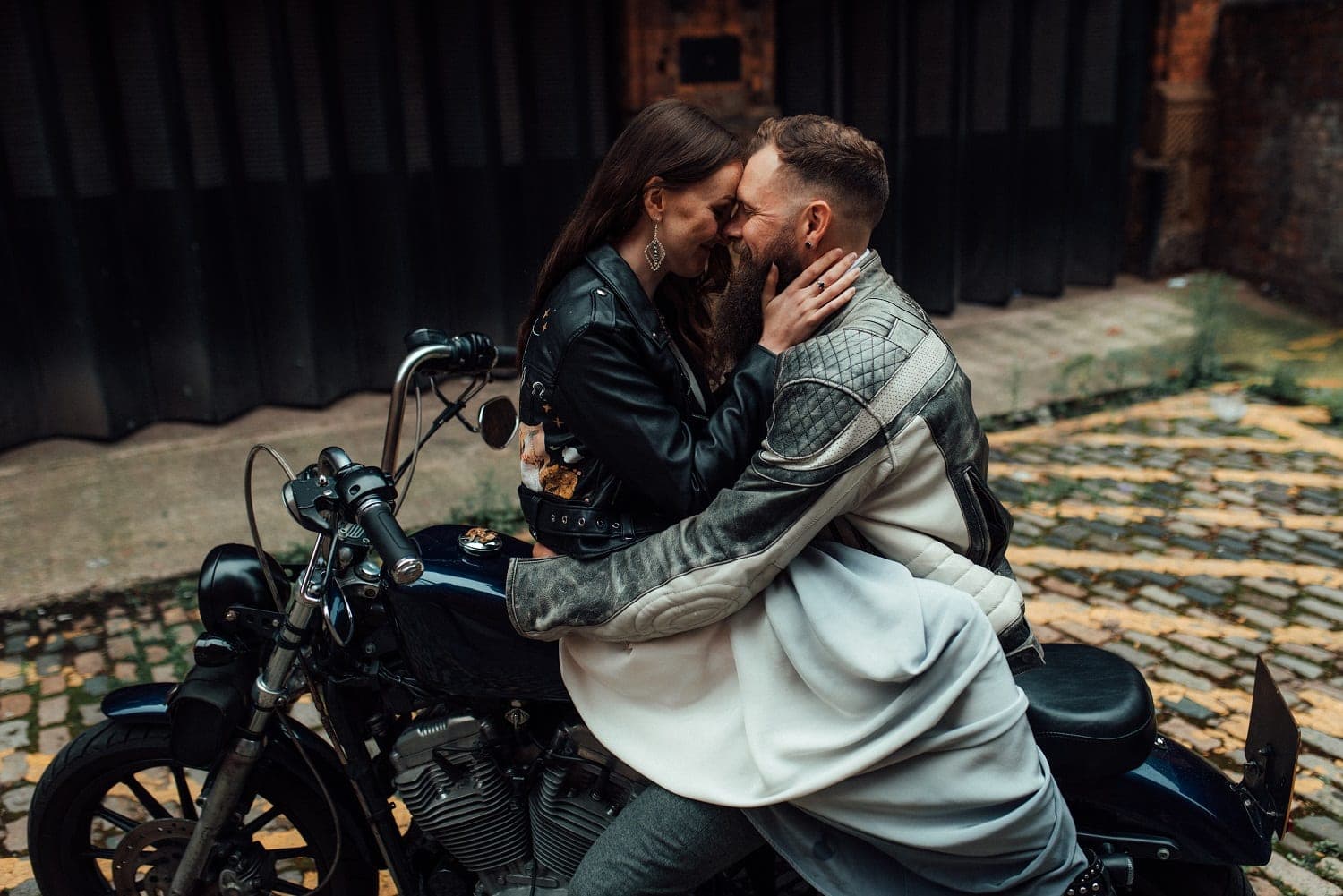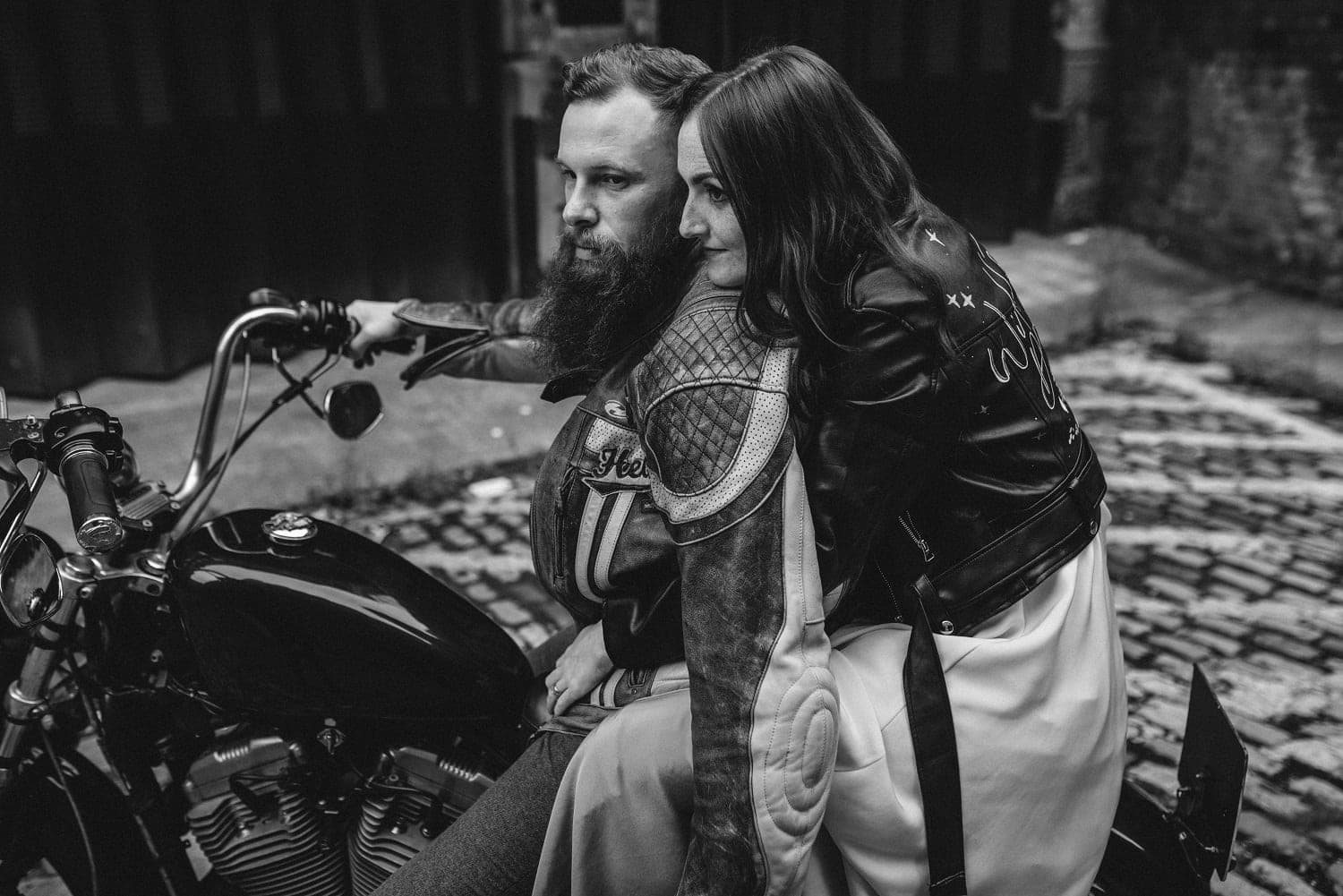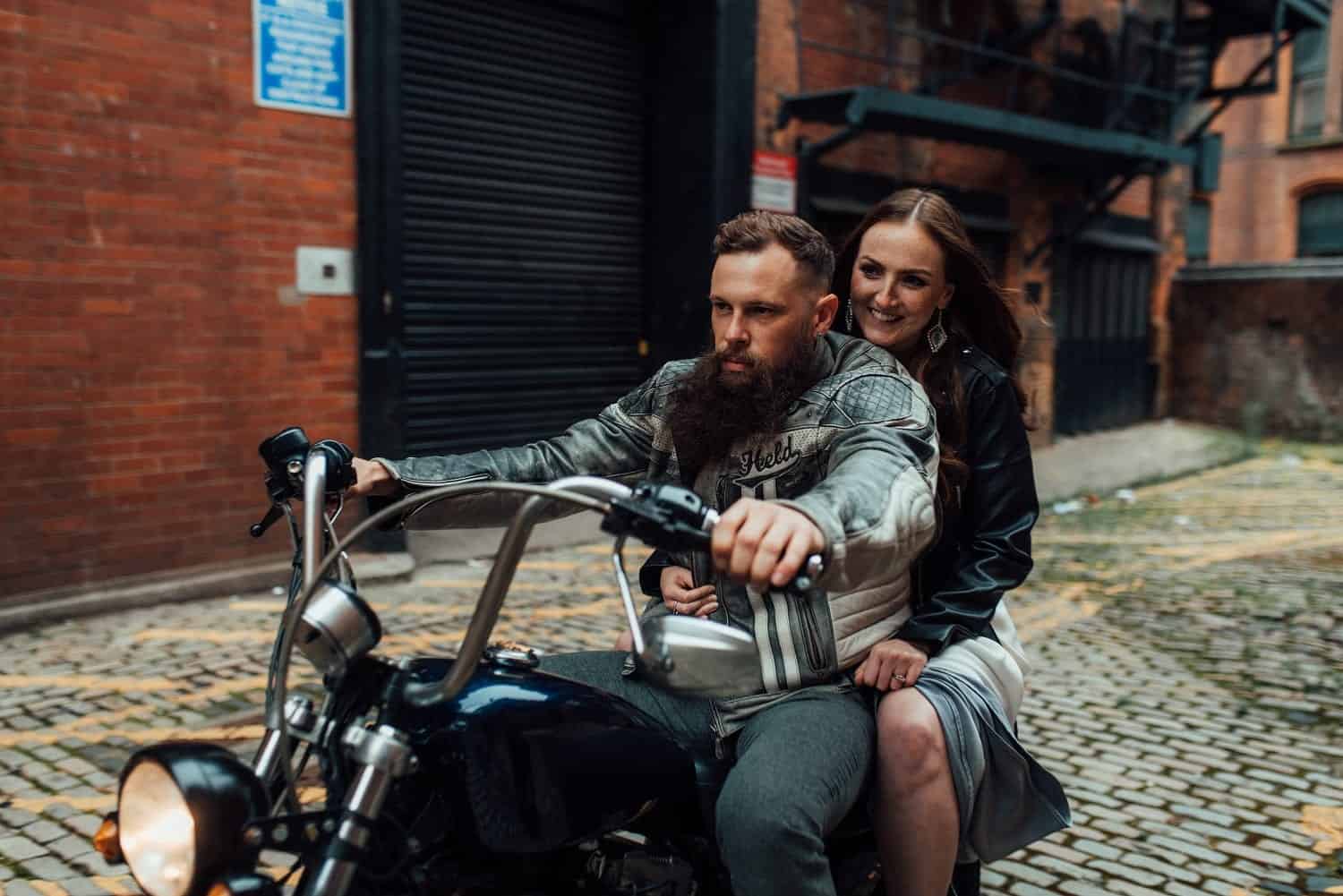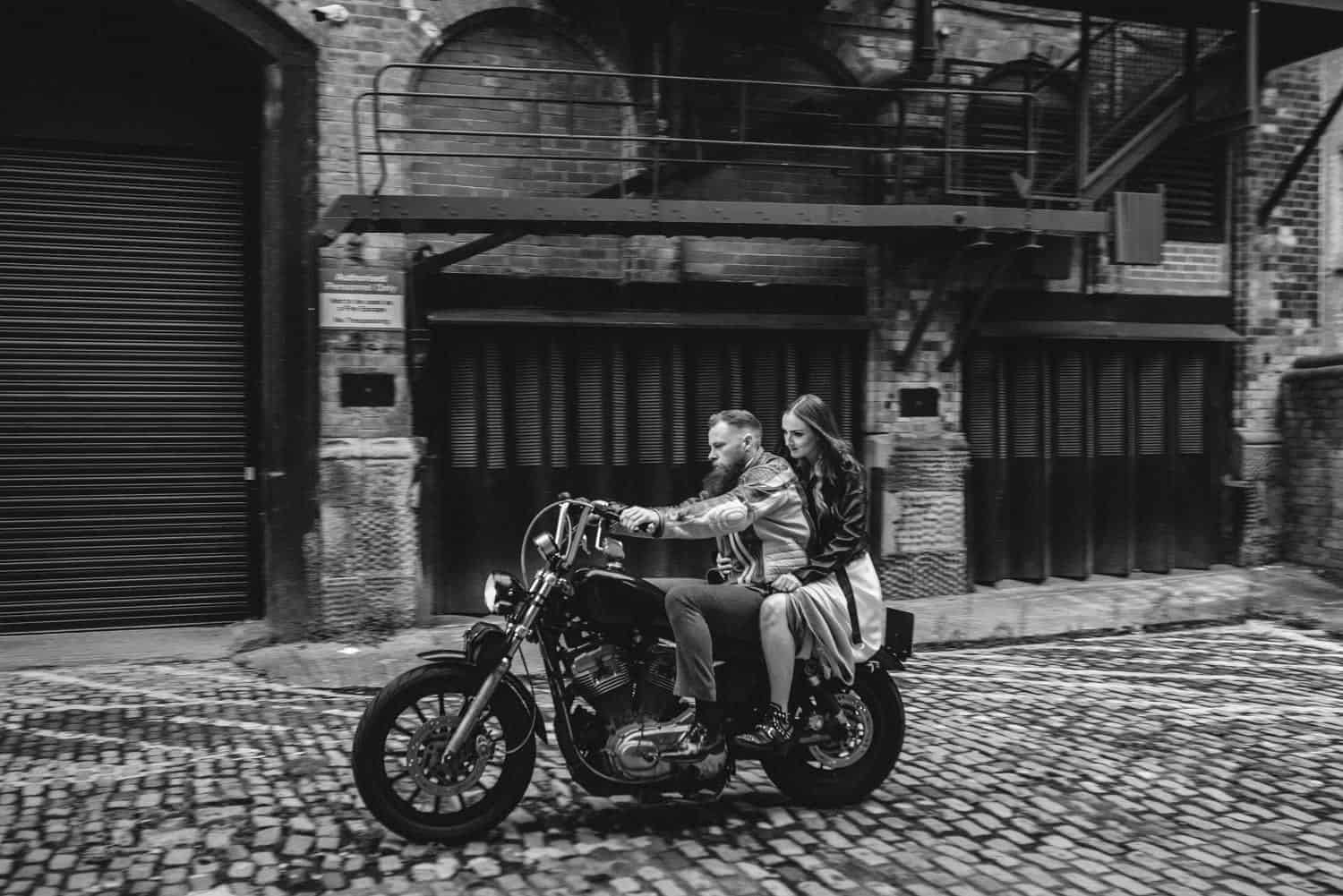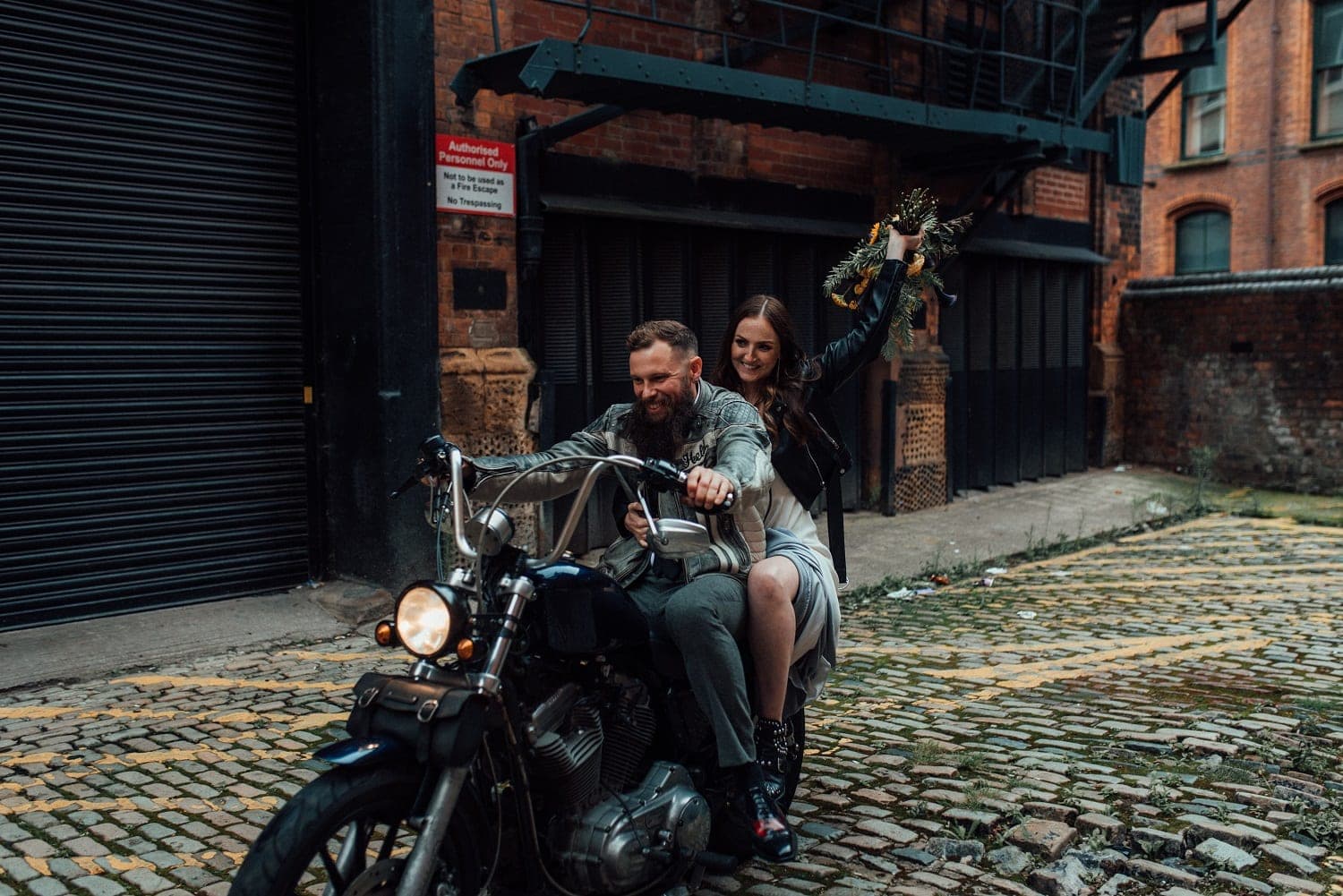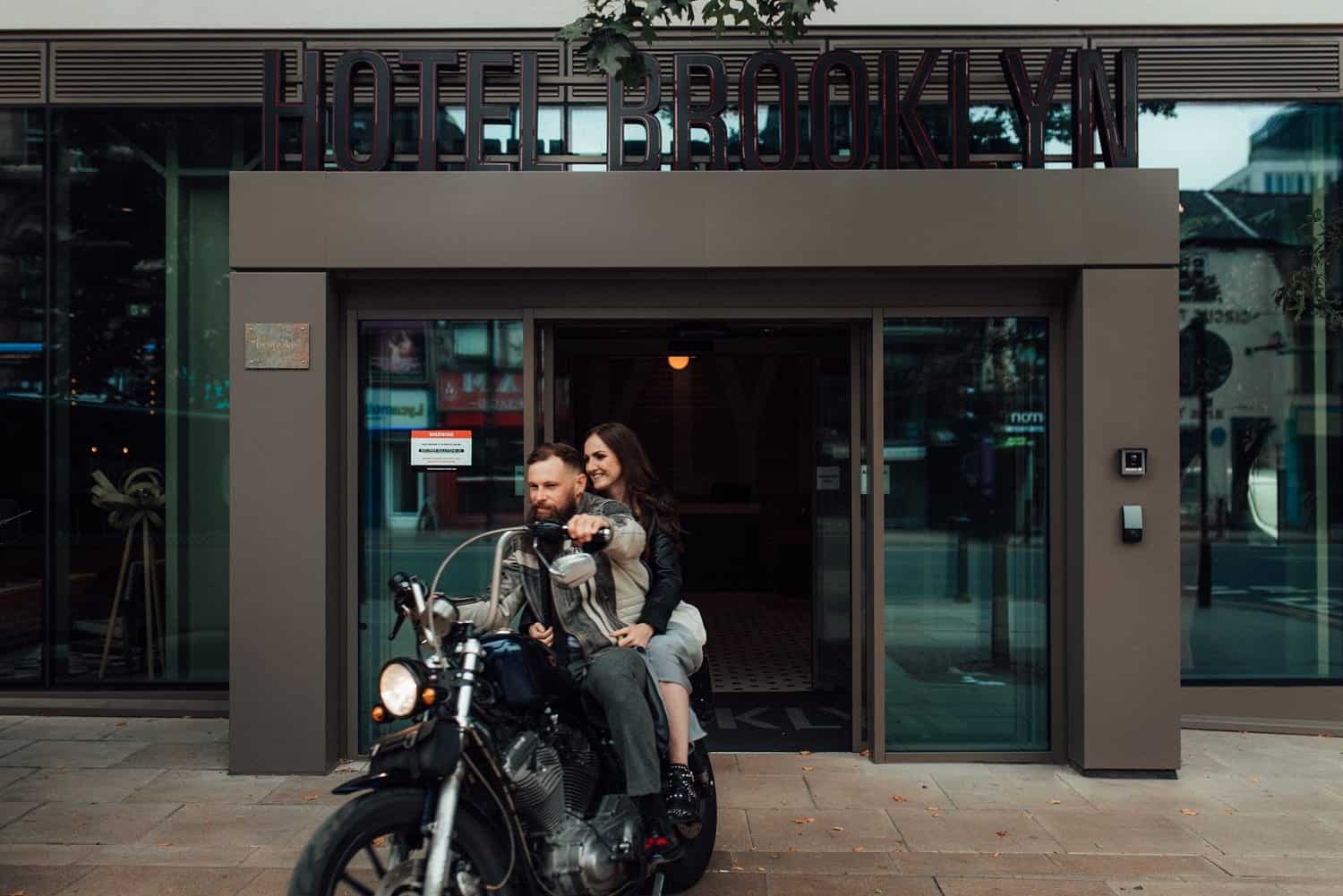 CREDITS 
CONCEPT AND FACILITATOR: MICHELLE AMY WEDDINGS, STYLIST: ZOEY LOUISE DESIGN, PHOTOGRAPHER: MARNI V PHOTOGRAPHY, VIDEOGRAPHY: CATHERINE LUTHER WEDDINGS, FLOWERS: FLOWER STUDIO MCR, CELEBRANT: CELEBRANT SJ, VENUE: HOTEL BROOKLYN MCR, DRESS: ROCK THE FROCK CHESHIRE, SUIT: GROOM WARRINGTON, HMUA: KATIE, JACKET: ROCK PAPER NIB, CAKE: GRACE EMILY CAKES, ACCESSORES: GLORIOUS BY HEIDI, COUPLE AND BIKE: HELEN & STEVE.
More small wedding and elopement blogs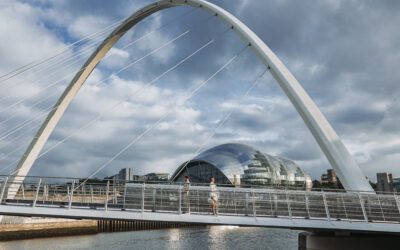 Newcastle elopement Today on the blog we have a graffiti wall, fun-filled city centre elopement...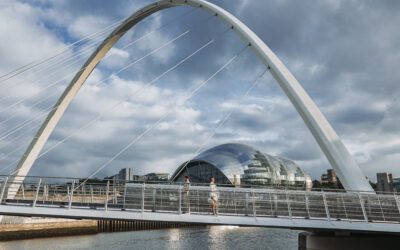 Newcastle elopement Today on the blog we have a graffiti wall, fun-filled city centre elopement...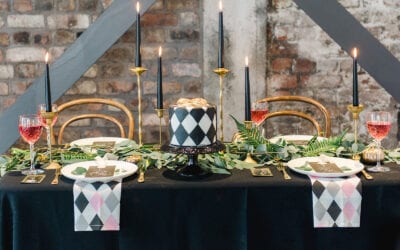 Pierrot inspired halloween wedding This week on the blog we have this gorgeous Halloween inspired...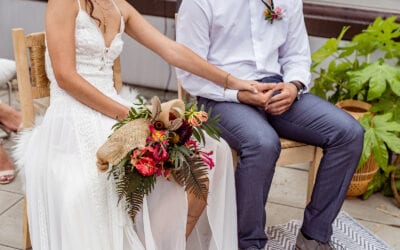 Stuttgart rooftop wedding shoot We have our first german feature on the blog today! And where...