REAL WEDDING BLOGS & REAL WEDDING IDEAS
LOOKING FOR SOME REAL WEDDING IDEAS? THEN YOU ARE IN THE RIGHT PLACE, WE HAVE SOME ABSOLUTELY GORGEOUS WEDDING INSPIRATION ON OUR BLOG WITH SOME REAL WEDDINGS.
WEDDING BLOGS CAN BE A GREAT INSPIRATION WHEN PLANNING YOUR OWN WEDDING, AND ESPECIALLY WHEN YOU'RE STUCK FOR SOME WEDDING IDEAS.
THEY ARE ALSO A GOOD WAY TO FIND SOME AMAZING TRUSTED WEDDING SUPPLIERS, YOU WILL ALSO BE ABLE TO GRAB SOME WEDDING TIPS FOR YOUR DAY. ONE THING ALL THESE REAL WEDDINGS HAVE IS THAT THEY ARE ALL SET IN A COOL CITY SETTING. IN THE UK AND WORLDWIDE!
IF YOU NEED TO START YOUR CITY SUPPLIERS SEARCH HEAD TO OUR DIRECTORY
IF YOU WANT YOUR WEDDING FEATURED ON THE BLOG THEN GET IN TOUCH WE WOULD LOVE TO HEAR FROM YOU.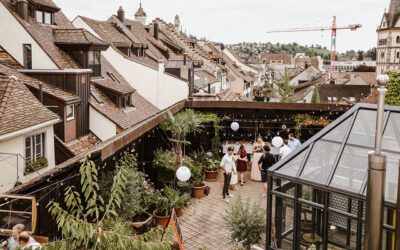 Switzerland Wedding   Today on the blog we have a wedding in the picturesque old town of Schaffhausen. Before the ceremony they roamed the city...
read more
YES, WE KNOW THAT THE BIGGEST HURDLE TO PLANNING THE PERFECT CITY WEDDING IS FINDING THE RIGHT SUPPLIERS SO CHECK OUT OUR FEATURED SUPPLIERS BELOW OR HEAD TO THE DIRECTORY.
ALSO, WE DO THE HARD WORK FOR YOU, ALL SUPPLIERS ON OUR PAGE ARE RELIABLE. WE HAVE VETTED EACH ONE PERSONALLY!
IF YOU ARE CITY WEDDING SUPPLIER AND FEEL YOUR BRAND SUITS OURS THEN GET IN CONTACT TO CHAT ABOUT ADVERTISING OR BEING FEATURED WITH US.