LOOKING FOR THE PERFECT CITY VENUE? THEN YOU ARE IN THE RIGHT PLACE, BELOW YOU WILL FIND THE BEST CITY WEDDING VENUE blogs. WE MAY BE BAISED BUT we TRUELY BELIEVE YOU CAN'T BEAT A COOL MODERN CITY WEDDING VENUE. CITY STREETS FOR PHOTOS AND IF THEY HAVE A ROOF TOP THEN THE VIEWS! YOU WILL NOT BE DISSAPOINTED WITH YOUR CHOICE.
AS WELL AS CITY VENUES WE ALSO LOVE and blog URBAN VENUES, COOL WAREHOUSES, INDUsTriaL MILLS AND ANY VENUE WITH AN INDUTRIAL FEEL. THINK BARE BRICK WALLS, INDUTRIAL FEATURES, CONCRETE GALORE!
FOR MORE INSPIRTAION AND INFORMATION HEAD TO THE VENUE SECTION ON THE directory.
if you are a venue and want us to feature your blog then get in touch we would love to hear from you. if you have a venue you would like us to feature then let us know we will check it out, we are aways on the hunt for unique city venues.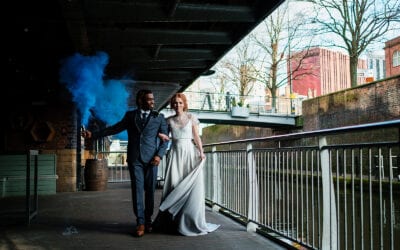 Planning a City Wedding? ARE YOU PLANNING A CITY CENTRE WEDDING? THEN YOU ARE IN THE RIGHT PLACE! THE URBAN WEDDING BLOG IS NOT ONLY...
read more